Firstgroup PLC (FGROF) 首席执行官 Matthew Gregory 在 2019年 第四季度业绩 - 收益电话会议记录
读者寄语: 不管是您想投资美股, 还是想投资港股, 保持好自己的心态是最重要的。特别在美股、港股市场拥有一套成熟的金融市场,市场鼓励长期持有,而不是短期的投机炒作。选择一个好的公司, 耐心的等待, 做时间的朋友。如果您想咨询美股开户、港股开户相关的问题, 或者您对美股、港股感兴趣可以添加微信交流: xiaobei060537
Firstgroup PLC (OTCPK:FGROF) Q4 2019 Results Conference Call May 30, 2019 4:00 AM ET
Firstgroup PLC([OTCPK:FGROF])Q4 2019年结果电话会议2019年5月30日美国东部时间上午4:00
公司参与者
Matthew Gregory - CEO
Nick Chevis - Interim CFO
Matthew Gregory - 首席执行官
Nick Chevis - 临时首席财务官
电话会议参与者
Daria Fomina - Goldman Sachs
Damian Brewer - RBC
Gerald Khoo - Liberum
Joe Thomas - HSBC
Alex Paterson - Investec
Daria Fomina - 高盛
达米安布鲁尔 - RBC
Gerald Khoo - Liberum
乔托马斯 - 汇丰银行
Alex Paterson - Investec
马修格雷戈里
Good morning, everybody. Thank you very much for joining us here today. This morning we're going to take you through our full year results, and I'll be taking you through an update on our strategy.
The headlines. Our clear divisional strategies have delivered better business performance this year. Student has delivered revenue and fleet growth alongside margin progression. Transit is winning additional business in the more exciting areas of the mobility market. Greyhound is responding to our improvement plans. First Bus has delivered revenue and profit growth with margins strongly ahead; and Rail has generated GBP 70 million of profit, driven by Great Western Railway, although we have taken an accounting provision for South Western Railway given the uncertainty around that contract.
So overall, we produced strong revenue, adjusted profit and EPS growth in the year ahead of our expectations and we've also generated substantial cash and reduced leverage.
You'll have seen that alongside our results, I've also put forward a clear statement of a strategic intent which sets out the group's emphasis for the future in the dynamic public transportation market as well as the portfolio rationalization that will help us get there. This plan will unlock the value in the group and will give all our stakeholders clarity as to the future direction and tangible deliverable action plans.
But before we get into all of that, let me hand over to Nick, who's going to take you through the financial results.
大家早上好。非常感谢您今天加入我们。今天早上我们将带您了解我们的全年业绩,我将带您了解我们的战略更新。
头条新闻。我们明确的部门战略今年提供了更好的业绩。学生已经实现了收入和船队增长以及保证金增长。 Transit在移动市场更令人兴奋的领域赢得了额外的业务。 Greyhound正在回应我们的改进计划。 First Bus实现了收入和利润增长,利润率大幅提升
Nick Chevis
Thank you, Matthew, and good morning, everyone. So let me take you through the financials and provide you with some more color on the headlines.
Overall, on a constant currency, revenue grew by 11%. But if we take out the full period effect of SWR and the extra week last year in the Road divisions, it's 6% for the group and 2% for the Road divisions. Adjusted operating profit at GBP 333 million grew by 4% in constant currency. Excluding Rail and adjusting last year's 53rd week and currency, Road operating profit increased by 3.6%.
The Student and Bus divisions performed well with margin growth of 50 and 180 basis points, respectively. This was tempered by the expected decline in Greyhound profitability and a lower margin in Transit due to higher costs.
Interest cost has fallen by GBP 13 million this year, reflecting the lower financing costs achieved through last year's refinance activities and the repayment of the bond this year.
The improvement in operating profit, combined with the reduced finance costs, has driven an increase in adjusted EPS, up 15% in constant currency. There are adjusting items, and I will talk about these later.
Our focus on cash delivered another strong result. Full year cash performance exceeded expectations with GBP 197 million of cash. Within this is a Rail phasing benefit of GBP 90 million, which will flow out in subsequent periods. Net debt reduced to GBP 903 million with reported leverage reducing to 1.3x net debt-to-EBITDA. Rail ring-fenced cash increased by GBP 133 million, including the GBP 90 million phasing benefit, leaving the ring-fenced cash adjusted measure unchanged.
Moving on to the revenue bridge. Going from left to right, you can see that the absence of a 53rd week reduces revenue by 1%. Following the strong bid season, First Student grew revenues by 5%, Transit and Bus grew by 1%. The Greyhound reduction reflects route rationalization and the withdrawal from Western Canada. Rail benefited from the first full year of SWR as well as the transition of GWR from premium to subsidy following the introduction of the new trains. Overall, like-for-like Rail revenues grew by 5.8%.
Turning now to Slide 6. The overall profit grew by 5% or 4% on a constant currency basis. Strong revenue growth in Student, coupled with margin improvement, drove a 13% profit improvement. The 180 basis points margin increase in Bus fueled a 31% increase in operating profit. First Rail profits were predominantly driven by GWR. The group movement is largely due to £7 million of currency gains last year as a result of the bond settlement. Let me now take you through the bottom half of the adjusted P&L.
As I mentioned before, the lower financing costs contribute £13 million. Following the U.S. tax reforms in the previous year, the tax rate is broadly unchanged. We expect the natural rate of tax to be between 24% to 25% going forward. But for next year, we expect the tax rate to be similar to this year. As before, cash tax remains low in the year, it was £7.5 million. And finally, a reminder that the SWR franchise, we have a minority partner, MTR, who owns 30% of the franchise. This slide summarizes the adjusted items for the year. The 2 major adjusting items of SWR and North American self-insurance I will deal with on subsequent slides.
谢谢你,马修,大家早上好。因此,让我带您了解财务状况,并在头条新闻中为您提供更多颜色。
总体而言,按固定汇率计算,收入增长了11%。但是,如果我们在道路划分中取出SWR的全部期间效应和去年的额外一周,则该集团的6%和道路划分的2%。调整后的营业利润为3.33亿英镑,按固定汇率计算增长了4%。不包括铁路和调整去年的第53周和货币,道路营业利润增长了3.6%。
学生和公共汽车部门表现良好,保证金分别增长50和180个基点。由于成本上升,Greyhound盈利能力预期下降以及Transit利润率下降,这进一步缓和了这种情况。
今年的利息成本下降了1300万英镑,这反映了去年的再融资活动和今年偿还债券所带来的融资成本降低。
营业利润的改善加上财务成本的降低,推动调整后每股盈利增长,按固定汇率计算增长15%。有调整项目,我稍后会谈到这些。
我们对现金的关注带来了另一个强劲的结全年现金表现超过预期,现金为1.97亿英镑。其中包括9,000万英镑的铁路阶段性阶段性福利,将在随后的时期流出。净债务减少至9.03亿英镑,报告杠杆率减少至1.3倍净负债与EBITDA。铁路围栏现金增加了1.33亿英镑,包括9,000万英镑的阶段性福利,使得围栏现金调整措施保持不变。
继续进入收入桥梁。从左到右,您可以看到缺少第53周会使收入减少1%。在竞标旺季之后,First Student的收入增长了5%,Transit和Bus增长了1%。灰狗减少反映了路线合理化和从加拿大西部撤出。铁路受益于SWR的第一个全年以及新列车引入后GWR从保费转为补贴。总体而言,同类铁路收入增长了5.8%。
现在转到幻灯片6.按固定汇率计算,整体利润增长了5%或4%。学生收入增长强劲,加上利润率改善,推动利润增长13%。公交车保证金增加180个基点,营业利润增长31%。 First Rail的利润主要受GWR的推动。由于债券结算,集团运动在很大程度上归因于去年700万英镑的货币收益。现在让我带您了解调整后损益的下半部分。
正如我之前提到的,较低的融资成本贡献了1300万英镑。继去年美国的税制改革之后,税率大致保持不变。我们预计未来的自然税率将在24%至25%之间。但对于明年,我们预计税率将与今年相似。和以前一样,今年的现金税仍然很低,为750万英镑。最后,提醒一下SWR特许经营权,我们有少数合伙人,地铁,谁拥有30%的特许经营权。此幻灯片总结了该年度的调整项目。我将在随后的幻灯片中处理SWR和北美自我保险的两个主要调整项目。
Amortization is lower due to a number of 10-year old customer contract intangibles now being fully amortized. The restructuring charge principally relates to withdrawing from Greyhound operations in Western Canada. We have included all the costs relating to the closure and have already included £9 million of property gains on disposals of related properties. We still expect to generate further offsetting property gains, and we now expect that the cash cost of withdrawing from Western Canada to be offset from disposal proceeds. I have included an additional slide in the appendix. The recent High Court ruling on guaranteed minimum pensions has naturally affected most defined pension schemes in the UK.
The £21 million adjustment relates to the effect on our UK. Bus schemes. The figure has been calculated by our pensions actuaries. The £16.2 million relates to the disposal process of our Manchester bus business and partially offsetting this is the profit on sale of our Greyhound facility in Chicago, which was sold for $37 million. Looking at self-insurance. North America continues to deliver legal judgments which can be unpredictable, increasingly in favor of plaintiffs and punitive in certain regions. FirstGroup's North American insurance arrangements involve retaining the working loss layers in a captive and insuring against the higher losses. This is a complex and judgmental area and we have always based our reserves on the levels recommended by our actuarial advisers.
At the beginning of the year, we had a provision of $436 million. We have suffered a series of adverse settlements and developments on aged insurance claims. At the same time, there has been a continued hardening in the wider motor claims environment. This has led to higher specific case reserves and adds to adverse development factors. As this position started to develop, we instructed a second additional actuarial review of the expected risk position and reserves to give us another gauge of the market. This review confirmed the deterioration in the claims environment and an increase in the expected level of settlements. This results in an increase in the expected settlement costs for claims based on 2 independent actuarial reviews. Accordingly, we have an adjusting charge of $125 million to increase the self-insurance reserve for historic claims. This leaves us with a closing reserve of $533 million. We would expect the majority of these claims will be settled over the next 5 years and the operating charge for '18, '19 reflects this revised environment.
At the time of SWR award, we were not the highest bidder and we had won the award by having a much higher quality score. Compared to previous bids, it was thought that the relatively high level of revenue protection was in place through the GDP and CLE mechanisms. In addition, the PCS requirements were much lower than East Anglia and our own TPE franchise.
The SWR rail franchise has been frustrated in trying to deliver that quality due to a number of -- significant number of challenges. We took over the franchise in the middle of the Waterloo upgrade relating to the platform extension project, which took longer and caused more disruption than expected. We inherited poor operating performance at the start of the franchise and continued poor reliability of infrastructure.
由于许多10年期客户合同无形资产现已全额摊销,摊销较低。重组费用主要涉及退出加拿大西部的Greyhound业务。我们已经包括与关闭相关的所有成本,并且已经包括处置相关房产的900万英镑的财产收益。我们仍然预计将进一步抵消房地产收益,我们现在预计从加拿大西部撤出的现金成本将从处置收益中抵消。我在附录中添加了一张额外的幻灯片。最近的高等法院关于保障最低养老金的裁决自然影响了英国大多数确定的养老金计划。
这笔2100万英镑的调整涉及对英国的影响。巴士计划。这个数字是由我们的养老金精算师计算的。 1620万英镑与我们曼彻斯特公交车业务的处置过程有关,部分抵消了我们在芝加哥的Greyhound工厂的销售利润,该工厂的售价为3700万美元。看着自我保险。北美继续提供可能无法预测的法律判决,越来越多地支持原告和某些地区的惩罚。 FirstGroup的北美保险安排包括将工作损失层保留在专属保险中,并确保抵御更高的损失。这是一个复杂而具有判断力的领域,我们的储备总是以精算顾问建议的水平为基础。
在年初,我们有4.36亿美元的拨备。我们在老年保险索赔方面遭遇了一系列不利的解决和发展。与此同时,更广泛的汽车索赔环境也在不断加剧。这导致了更高的具体案例储备,并增加了不利的发展因素。随着这一职位开始发展,我们指示对预期风险头寸和储备进行第二次额外精算审查,以便为我们提供另一个市场指标。这次审查证实了索赔环境的恶化和预期的定居点水平的增加。这导致基于2次独立精算审查的索赔的预期结算费用增加。因此,我们收取1.25亿美元的调整费用,以增加历史索赔的自我保险准备金。这使我们的结算准备金为5.33亿美元。我们预计这些索赔中的大部分将在未来5年内得到解决,而'18,'19的运营费用反映了这一修订后的环境。
在SWR奖励时,我们并不是最高出价者,我们通过获得更高的质量得分赢得了奖项。与之前的出价相比,人们认为通过GDP和CLE机制实现了相对较高的收入保护水平。此外,PCS要求远低于东安格利亚和我们自己的TPE特许经营权。
由于一系列重大挑战,SWR铁路特许经营一直在努力提供这种质量。我们在滑铁卢升级过程中接管了与平台扩建项目相关的特许经营权,该项目花费的时间更长,造成的破坏比预期更多。我们在特许经营开始时继承了糟糕的经营业绩,而且基础设施的可靠性仍然很差。
Whilst the GDP revenue mechanism appears to be functioning as expected, the CLE risk-sharing mechanism is proving to be volatile with big swings in CLE growth rates. Industry delays to the introductions of new timetables will have a revenue effect, although the financial impact will be adjusted through the contract change process. And finally, the industrial action by the RMT has negatively impacted revenue and the customer experience.
There is considerable uncertainty about the level of passenger revenue growth and future impact of the industrial action in addition to uncertainty as to the level of strike remuneration recoverable from the DFT. We are in negotiations with the DFT to resolve these uncertainties. But at the current time, there is no certainty as to the outcome of these negotiations.
We have reviewed our financial forecasts, and in light of all these uncertainties, we have decided to provide for potential future losses over the remaining life of the contract. We have provided the maximum unavoidable loss of which FirstGroup's 70% share is £102 million and FirstGroup's 70% share of undrawn PCS and bonds is £65 million.
So let me walk you through the cash flow. From the left-hand side, Road cash CapEx was £320 million. This is slightly above last year and in line with guidance. With a growing volume in Student, the opportunity for cascade obviously reduces. We continue to maintain our discipline around capital investment and took the decision to put some of our capital spend onto operating lease this year. Road provisions include the effect of insurance settlements and notional interest on the provision.
Working capital includes the effects of strong operating days in Student at the end of the year and the timing of supplier payments offset by the in-year asset disposals. Road operating cash flow was £194 million. This year, to make things clearer, I have broken out the Rail cash flows. The Rail inflow of £173 million includes £90 million of receipts that will unwind in future years. As we always say, cash flow over time is roughly operating profit subject to timing and this cash, this year's cash flow reflects that. Rail profit after tax is generally available for dividend to the group.
As we have said before, the capital expenditure in Rail is normally funded through the franchise payments or through third-party capital grants. The investment in Rail CapEx is usually using someone else's cash. As you know, Rail is complex due to the many different contractual arrangements and franchise mechanisms. Rail ring-fenced cash, including the £90 million, has risen by £133 million. To be clear on the Rail cash performance, I have put additional slides in the appendix. Moving across the page. Pensions in excess of the P&L of £48 million and I expect them to increase slightly next year. Interest cash payments were £44 million lower than last year and this all leads to a positive inflow of £197 million.
Turning now to the financial position. Our financial position remained strong with headroom under our committed facilities excluding Rail ring-fenced cash of £521 million. The movement from last year reflects the planned discipline to cash and borrowing to minimize interest following the repayment of the £250 million bond in January using existing cash and RCF. The overall net debt-to-EBITDA ratio has improved from 1.5 times to 1.3 times and this is flat at 2.1 times when excluding Rail ring-fenced cash.
虽然国内生产总值收入机制似乎正如预期的那样发挥作用,但CLE风险分担机制正在变化,而且CLE增长率出现大幅波动。虽然财务影响将通过合同变更流程进行调整,但行业推迟推出新时间表将产生收入效应。最后,RMT的工业行动对收入和客户体验产生了负面影响。
除了对DFT可收回的罢工薪酬水平存在不确定性之外,工业行动的客流收入增长水平和未来影响存在相当大的不确定性。我们正与DFT进行谈判,以解决这些不确定因素。但目前,这些谈判的结果还不确定。
我们已审阅了我们的财务预测,并鉴于所有这些不确定因素,我们已决定在合同剩余期限内提供未来可能的损失。我们提供了最大的不可避免的损失,其中FirstGroup的70%份额为1.02亿英镑,FirstGroup的未提取的PCS和债券的70%份额为6500万英镑。
让我带您了解现金流。从左侧开始,道路现金资本支出为3.2亿英镑。这略高于去年并符合指导。随着学生数量的增加,级联的机会明显减少。我们继续维持我们对资本投资的纪律,并决定将部分资本支出用于今年的经营租赁。道路规定包括保险结算和名义利息对该条款的影响。
营运资金包括年末学生运营天数较长的影响以及供应商付款的时间由年内资产处置抵消。道路运营现金流为1.94亿英镑。今年,为了让事情更清楚,我已经打破了铁路现金流。铁路流入1.73亿英镑包括9000万英镑的收入,这些收入将在未来几年内放松。正如我们一直所说,随着时间的推移,现金流量大致是营业利润受制于时机和现金,今年的现金流量反映了这一点。税后铁路利润通常可用于向集团分红。
正如我们之前所说,铁路的资本支出通常通过特许经营权支付或通过第三方资本拨款来提供资金。 Rail CapEx的投资通常是使用别人的现金。如您所知,由于许多不同的合同安排和特许经营机制,铁路公司很复杂。铁路围栏现金,包括9000万英镑,已经增加了1.33亿英镑。为了清楚铁路现金表现,我在附录中添加了额外的幻灯片。移动页面。养老金超过4800万英镑的损益表,我预计它们明年会略有增加。利息现金支付比去年减少了4400万英镑,这导致了1.97亿英镑的正流入。
现在转向财务状况。我们的财务状况依然强劲,在我们承诺的设施下有净空,不包括铁路围栏现金5.21亿英镑。从去年开始的变动反映了计划的现金和借款纪律,以便在1月份使用现有现金和RCF偿还2.5亿英镑债券后将利息降至最低。整体净债务与EBITDA的比率从1.5倍提高至1.3倍,在扣除铁路围栏现金时持平至2.1倍。
We have improved our debt maturity profile to 4.3 years during the year. And our current investment-grade rating from Standard & Poor's and Fitch is BBB- stable. We continue to pay approximately £60 million in deficit payments into our pension schemes. These payments are agreed with trustees and based on actuarial valuations. Based on the actuarial calculation of the pension deficit, the combined deficit of First Bus and the group scheme is approximately GBP 250 million higher than on the accounting basis.
So before I close, I thought it would be helpful to signpost some of the guidance peppered through the results. We expect the Road divisions to improve earnings in the coming year with Student and First Bus driving that performance.
Rail benefited this year from a strong performance from GWR following the successful resolution to a number of contractual issues. As a result, Rail operating profit will moderate next year to more normal levels. Interest and tax should be broadly stable.
We expect that free cash flow before acquisitions next year will be broadly flat. This includes the Rail GBP 90 million working capital and capital position unwind discussed earlier, which will be funded through a reduction in ring-fenced cash. So over the 2 years, we should effectively see GBP 100 million a year of free cash.
And with that, I'd like to hand back to Matthew.
我们已将年度债务到期情况改善至4。3年。我们目前标准普尔和惠誉的投资级评级为BBB稳定。我们继续向我们的退休金计划支付约6,000万英镑的赤字。这些付款与受托人达成一致并基于精算估值。根据养老金赤字的精算计算,第一巴士和集团计划的合并赤字比会计基础高出约2.5亿英镑。
因此,在我结束之前,我认为在路标中提供一些指导意见是有帮助的。我们预计道路部门将在未来一年内提高学生和第一巴士的绩效。
在成功解决一系列合同问题后,铁路公司今年从GWR的强劲表现中受益。因此,铁路运营利润将在明年温和至更正常水平。利息和税收应该大致稳定。
我们预计明年收购前的自由现金流将大致持平。其中包括前期讨论的铁路9,000万英镑营运资金和资本状况,这将通过减少围栏现金来提供资金。因此,在这两年中,我们应该有效地看到每年1亿英镑的自由现金。
有了这个,我想交回马修。
马修格雷戈里
Great. Thanks, Nick. Thanks for taking us through all of that.
So let me take you through the new strategy of the portfolio as well as explaining to you where each of the businesses are headed.
Having been in the job now for just over 6 months, let me start off with my assessment of where we are today. When I look at the group, I see 5 divisions, all in market-leading positions in the public transportation space. We have a common vision: to provide easy and convenient mobility, improving quality of life by connecting people and communities. The drivers that we've talked about in this marketplace continue to be valid with issues like congestion, air quality, demographic and climate change all pointing towards public transportation as the solution. However, as the slide shows, you can cut our business in a number of ways, primarily geographically but also by business model and customer type.
When you get under the skin of the business, as I have, you find very different customers, stakeholders and levers. And while there are many soft synergies that we benefited from, there are limited hard synergies across each of the divisions, and in particular, between the U.K. and the U.S.
We have previously signaled our willingness to address the portfolio and have taken action this year in this regard. We've exited Western Canada and Greyhound. We've sold an oversight maintenance facility in Chicago and divested one of our Manchester bus businesses. We know there are challenges, friction costs that have not gone away and which cannot be taken lightly. But now is the time to reconsider the portfolio and take clear steps to unlock its value.
Overall, the business is performing better this year. I'll repeat what I said at the start: Student has delivered revenue and fleet growth alongside margin progression. Transit is winning additional business in the more exciting areas of the mobility market. Greyhound is responding to our improvement plans. First Bus has delivered revenue and profit growth with margin strongly ahead. And Rail generated more than GBP 70 million of profit.
In this context today, I'm announcing our plans to put the future emphasis of our business onto our core North American contract businesses for Student and Transit, which have the greatest potential to generate value and sustainable growth over time. As a result, we will rationalize our portfolio.
A process to sell Greyhound is already underway and we will also produce strategic options to separate First Bus from the group. These plans will be focused on securing best value for shareholders, moving quickly and with discipline. But looking at the structural alternatives for First Bus, we have a very clear understanding as to the regulatory procedures that we'll need to navigate and we will use our strong relationships with other stakeholders, including pensions, to work our way responsibly through the consultation that will be required.
I'll talk a little later about what we're already doing in the U.S. But as we look towards the North American marketplace, we will make sure that we have the right skill sets and structures to fully capitalize on our unique platform in North American and mobility services. Clearly, as we work through this plan, we will evaluate the application of any proceeds in the light of the group's capital structure and long-term liabilities, targeting the right balance sheet and leverage to deliver sustainable growth and shareholder returns. And we believe that the more focused group will be well placed to sustain a dividend in the future.
非常好。谢谢,尼克。感谢您带我们完成所有这些。
因此,让我带您了解投资组合的新策略,并向您解释每个业务的发展方向。
现在已经工作了6个多月,让我开始评估我们今天的状况。当我看到这个小组时,我看到了5个部门,都处于公共交通领域的市场领先地位。我们有一个共同的愿景:通过连接人和社区,提供简单方便的移动性,改善生活质量。我们在这个市场上谈到的驱动因素仍然有效,因为拥堵,空气质量,人口统计和气候变化等问题都将公共交通作为解决方案。但是,如幻灯片所示,您可以通过多种方式削减我们的业务,主要是地理位置,也可以是业务模式和客户类型。
当你深入了解业务时,就像我一样,你会找到非常不同的客户,利益相关者和杠杆。尽管我们从中受益于许多软协同效应,但每个部门之间的协同效应有限,尤其是英国和美国之间。
我们此前曾表示愿意解决投资组合问题,并已在今年就此采取行动。我们已经离开了加拿大西部和Greyhound。我们在芝加哥出售了一个监督维护设施,并剥离了我们在曼彻斯特的一家公交车业务。我们知道存在挑战,摩擦成本并没有消失,而且不能掉以轻心。但现在是时候重新考虑投资组合并采取明确措施来释放其价值。
总的来说,今年业务表现更好。我将重复我在开始时所说的内容:学生已经实现了收入和船队增长以及保证金增长。 Transit在移动市场更令人兴奋的领域赢得了额外的业务。 Greyhound正在回应我们的改进计划。 First Bus已经实现了收入和利润的增长,而且利润率领先。铁路公司产生了超过7000万英镑的利润。
在今天的背景下,我宣布我们的计划是将我们业务的未来重点放在我们的核心北美合同业务上,这些业务最有可能随着时间的推移产生价值和可持续增长。因此,我们将合理化我们的投资组合。
出售Greyhound的过程已经开始,我们还将制定战略选择,将First Bus与集团分开。这些计划将侧重于为股东确保最佳价值,快速行动并遵守纪律。但是,考虑到第一巴士的结构替代方案,我们对我们需要进行的监管程序有一个非常明确的理解,我们将利用我们与其他利益相关者(包括养老金)的牢固关系,以负责任的方式通过咨询工作这将是必需的。
稍后我将谈谈我们在美国已经做的事情。但是当我们展望北美市场时,我们将确保拥有合适的技能和结构,以充分利用我们在北美的独特平台。和移动服务。显然,在我们完成此计划的过程中,我们将根据集团的资本结构和长期负债评估任何收益的应用,以适当的资产负债表为目标,并利用其来实现可持续增长和股东回报。我们相信,更有针对性的集团将有能力在未来维持股息。
In parallel and of equal importance, we will continue to drive forward the clear strategies that we have in place for each division. They need to continue growing, delivering on our plans and driving costs down. As an aside, over the last 5 years, we've taken more than £200 million of costs out of the business as a new program is in place designed to further combat inflationary pressures and deliver further cost reductions and efficiency improvements. So having given you the headlines of the updated strategy, let me take you through the divisions and how they performed this year and more about their prospects.
Turning to First Student, our largest business. You can see that we've had an excellent year delivering more than $230 million of profit. As you all know very well, we've spent the last 5 years focusing our portfolio through our 'up or out' pricing strategy. This has logically meant jettisoning low-margin business if the districts were not prepared to accept a pricing increase at the level that enabled us to generate an adequate return. I can say categorically that the strategy has been successful. Having embedded our disciplined pricing model into the operation, we have now seen the business return to market share and fleet growth.
We've had a strong good season last summer, 92% retention for those at-risk contracts that were up for renewal and 97% overall. This retention rate has been at pricing levels in excess of the inflationary pressures we faced, well into the mid-single-digit range. And we've also been successful in winning new business this year from our competitors, reflecting our commercial strength, our leading customer satisfaction scores and our strong health and safety record. Overall, this delivered revenue growth of 5.4%. Margins have also moved forward by 50 basis points to 9.5%, demonstrating the fact that driver costs, although still a major factor in the business, have been offset by continued price increases and also cost and efficiency savings.
So looking to the future. You know that we're the industry leader by far and that we've now restored margins to levels that befit that. And we see growth opportunities as follows. We see organic growth continuing at around the low single-digit level. Next year, retention rates will be in the mid-80% levels, reflecting the mix of the coming bid season. And pricing will continue at levels designed to more than offset inflation as we maintain our discipline on generating the right returns.
We will continue to develop and grow our technological offering to the school boards. For example, FirstView, our student tracking app, has grown at pace during this year and is now available to more than 200 districts covering 350,000 students and has more than 50,000 users to date. We've begun to market additional services to the schools such as routing, scheduling, and also in conjunction with our Transit colleagues, maintenance services. These mobility and transportation offerings will be marketed to schools that run their own transportation services as well as to those that rely on external providers like us. These steps are designed not only to expand and upgrade our offering, but also may help to unlock the challenge of conversion.
同时,同样重要的是,我们将继续推进我们为每个部门制定的明确战略。他们需要继续发展,实现我们的计划并降低成本。另外,在过去的5年中,我们已经花费了超过2亿英镑的成本,因为新的计划已经到位,旨在进一步应对通胀压力并进一步降低成本和提高效率。因此,在向您介绍更新策略的标题后,让我带您了解各个部门以及他们今年的表现以及他们的前景。
转向First Student,我们最大的业务。你可以看到,我们有一个出色的一年提供超过2.3亿美元的利润。众所周知,过去5年我们通过"向上或向外"定价策略来关注我们的投资组合。如果地区不准备接受能够使我们产生足够回报的价格上涨,那么这在逻辑上意味着放弃低利润业务。我可以断然说这个策略是成功的。通过将严格的定价模型纳入运营,我们现在看到了业务回归市场份额和车队增长。
去年夏天我们有一个强劲的好季节,那些续约的风险合同保留了92%,总体保持了97%。这种保留率一直处于超出我们所面临的通胀压力的定价水平,进入中等个位数的范围。我们今年也成功地从竞争对手那里赢得了新的业务,反映了我们的商业实力,我们领先的客户满意度分数以及我们强大的健康和安全记录。总体而言,这带来了5.4%的收入增长。利润率也向前移动了50个基点至9.5%,这表明驾驶员成本虽然仍然是业务的主要因素,但已被价格持续上涨以及成本和效率节省所抵消。
所以展望未来。你知道我们是迄今为止的行业领导者,而且我们现在已经将利润率恢复到适合的水平。我们看到增长机会如下。我们认为有机增长继续保持在低个位数水平附近。明年,保留率将处于80%的中间水平,这反映了即将到来的竞标季节的组合。而且,由于我们维持着创造正确回报的纪律,定价将继续保持在旨在抵消通货膨胀的水平上。
我们将继续为学校董事会开发和发展我们的技术。例如,我们的学生跟踪应用程序FirstView在今年的增长速度很快,现在可供200多个地区使用,覆盖350,000名学生,迄今已有超过50,000名用户。我们已经开始向学校推广其他服务,例如路线,日程安排,以及我们的Transit同事,维护服务。这些移动和运输产品将销售给运营自己的运输服务的学校以及依赖我们这样的外部供应商的学校。这些步骤不仅旨在扩展和升级我们的产品,还可以帮助解决转换的挑战。
Each year, we seek to find opportunities to demonstrate to schools the benefits of using external providers and we tend to see low levels of conversion opportunity each year. Despite the continuing commentary suggesting a wealth of opportunities and the clear cost savings offered by the private sector, the industry is seeing minimal movement towards outsourcing. And we believe that this comes down to the risk-averse nature of the decision-makers alongside a relatively short average tenure of the school superintendents.
And finally, we will complement this growth with selective M&A, reflecting the fact that this marketplace is highly fragmented and localized. So we have clear plans in place to continue our development in this market and we're excited by the opportunities that a leader like First Student can benefit from.
So let's turn to Transit. Transit had a solid year for contract retention at 89%. And with the new business wins, we were able to offset the impact of the loss of high-margin Canadian oil sands business that we talked about in the first half. We've seen some good business wins, particularly in shuttle. And pleasingly, we started to leverage our scale with Student to put together joint bids for maintenance contracts.
It's also good to see that we've continued and developed our trials of autonomous vehicles this year. For example, we've been selected as a preferred partner to provide Mobility as a Service solutions to Denton County in Texas. This involves potentially demand-responsive rideshare as well as the potential to provide a demand-responsive autonomous vehicle service. And we're also looking forward to next week when we're partnering with the city of Houston to start up a phased autonomous vehicle pilot on the campus of Texas Southern University. Some really exciting developments here, and we're also looking at further partnerships with ridesharing and transportation network companies.
Now margins have been stretched this year with driver labor pressures and insurance costs adding to our overall cost base. However, we'll be pushing hard on operational performance, procurement, driver cost and maintenance to start to improve these margins.
We're already the leading private sector supplier of transit management in North America, and we have a well-established profitable platform with relatively low capital requirements. You can see that our market-leading position means that we will clearly look to drive growth in our existing markets, but looking forward, this is where we're most excited about the future. You can see the potential for developing new market adjacencies and we want to be part of this evolution. The marketplace is going to change over time and we have the relationships and the credibility to do this.
We already have a track record of moving into new markets and we see autonomous vehicles and Mobility as a Service as being areas we can develop. On top of this, we'll be looking to enter into partnerships with ridesharing and other TNCs where we can really offer full service to our customer base and move into adjacent markets. So putting our energies and investment into these 2 North American businesses will deliver us a leading platform to grow in mobility and transportation services for the future.
每年,我们都会寻找机会向学校展示使用外部供应商的好处,而且我们每年都倾向于看到低水平的转换机会。尽管持续不断的评论表明私营部门提供了大量机会和明显的成本节约,但该行业正在看到外包的最小化。我们认为,这归结于决策者的风险规避性质以及学校管理者相对较短的平均任期。
最后,我们将通过选择性并购来补充这种增长,反映出这个市场高度分散和本地化的事实。所以我们有明确的计划来继续我们在这个市场的发展,我们对像First Student这样的领导者可以从中受益的机会感到兴奋。
让我们转向Transit。 Transit的合同保留年份为89%。随着新业务的获胜,我们能够抵消上半年我们谈到的高利润加拿大油砂业务损失的影响。我们看到了一些很好的商业胜利,特别是在班车上。而且令人愉快的是,我们开始利用我们的规模与学生一起制定维护合同的联合投标。
我们也很高兴看到今年我们继续开发自动驾驶汽车的试验。例如,我们已被选为首选合作伙伴,为德克萨斯州丹顿县提供移动即服务解决方案。这涉及潜在的需求响应的乘坐共享以及提供响应需求的自动车辆服务的潜力。我们也期待着下周我们与休斯顿市合作,在德克萨斯南方大学校园内启动分阶段自动驾驶仪试点。这里有一些非常令人兴奋的发展,我们也在寻求与搭车和运输网络公司的进一步合作。
由于司机的劳动力压力和保险成本增加了我们的整体成本基础,今年的利润率已经捉襟见肘。但是,我们将努力提高运营绩效,采购,驱动成本和维护,以开始提高这些利润。
我们已经是北美领先的私营部门运输管理供应商,我们拥有完善的盈利平台,资本要求相对较低。您可以看到,我们的市场领先地位意味着我们将明确地希望推动现有市场的增长,但展望未来,这是我们对未来最为兴奋的地方。您可以看到开发新市场邻接关系的潜力,我们希望成为这种发展的一部分。随着时间的推移,市场将发生变化,我们有这样的关系和信誉。
我们已经有进入新市场的记录,我们将自动驾驶汽车和移动即服务视为我们可以开发的领域。除此之外,我们还将寻求与搭桥和其他跨国公司建立合作伙伴关系,我们可以真正为我们的客户群提供全面服务并进入相邻市场。因此,将我们的精力和投资投入这两项北美业务将为我们提供一个领先的平台,为未来的移动和运输服务增长。
Now moving on to Greyhound. As we discussed in the past, low-cost airline competition and a relatively low oil price has meant that Greyhound has been challenged this year. However, after adjusting for the impact of the 53rd week, Greyhound performed better in the second half of the '19 year than it did last year, an improvement from the half year performance.
I spoke to you at the half year about the fact that whilst low-cost airline carriers will continue to be a challenge, there is a significant portion of our marketplace where the only competition is the car. I also said that focusing solely on the short haul would not be enough to drive profitability or returns going forward, particularly on the competitive East Coast.
I concluded that there was a clear ongoing attractive market for us and we needed to leverage our market position and network to derive profitability from this space.
The solution was driving pricing activity and reducing costs. And I'm pleased that through our new commercial team, we've already started to see the benefit of the dynamic pricing strategy with yields up above 5%. And we've also started to implement cost reductions, removing headcount, restructuring our Bolt operations as well as progressing plans to improve our maintenance performance. As well as seeing improvements in our dynamic pricing position, we've also introduced a number of passenger improvements such as bus line scanning of tickets across the network. And we've seen an improvement in the operation of the business as new fleet has been brought online.
Whilst the market has remained challenging and our plans are in the early stages, I have confidence that the actions we've taken will deliver improvements in the business performance and a sustainable business going forward. Now following our review of the portfolio, our strategy is to rationalize the business and I believe the value for shareholders is best delivered by seeking new owners for the Greyhound business and we're announcing today that a formal process is underway.
This business has performed extremely well this year and has delivered like-for-like revenue growth of 1.6% through improving the customer offering and network management. Having been the first regional bus operation to implement a contactless solution across its entire fleet, we continue to see real progress in making our customers' lives easier by removing cash from the Bus. Cash now represents less than 45% of all transactions, down from nearly 80% 2 years ago and this speeds up the boarding process and the journey as well as keeping us ahead of the changing consumer trends and behavior.
We continue to work hard with our local authority partners, prioritizing those areas where bus travel is valued. Local partnerships supporting the Clean Air agenda are vital and we progressed these well during the year, particularly in Glasow, Leeds, Cornwall and Bristol. And I'm particularly excited about some of the work that we've been doing with data mining and analytics companies to better understand the complexities of moving people across our congested cities and using this information to solve our customers' problems. Significant margin improvement has been made this year with margins up 180 basis points to 7.5% and up 320 basis points from 2017.
现在转向Greyhound。正如我们过去所讨论的那样,低成本的航空公司竞争和相对较低的油价意味着Greyhound今年受到了挑战。然而,在调整了第53周的影响后,Greyhound在19年下半年的表现比去年好,这比半年表现有所改善。
我在半年时与你谈过这样一个事实,即虽然低成本的航空公司将继续面临挑战,但我们的市场中有很大一部分是唯一的竞争对手。我还说,仅仅关注短途运输并不足以推动盈利能力或未来的回报,特别是在竞争激烈的东海岸。
我的结论是,我们有一个明显持续的吸引力市场,我们需要利用我们的市场地位和网络从这个领域获得盈利。
该解决方案推动了定价活动并降低了成本。我很高兴通过我们的新商业团队,我们已经开始看到动态定价策略的好处,收益率高于5%。我们还开始实施降低成本,减少员工人数,重组博尔特业务以及提高维护绩效的计划。除了看到我们动态定价位置的改善之外,我们还引入了许多乘客改进措施,例如通过网络对车票进行总线扫描。随着新车队上线,我们看到业务运营有所改善。
虽然市场仍然充满挑战,我们的计划尚处于初期阶段,但我相信我们所采取的行动将改善业务表现,并推动可持续发展的业务。现在,在我们对投资组合进行审查之后,我们的策略是使业务合理化,我相信通过寻找Greyhound业务的新业主来最好地为股东创造价值,并且我们今天宣布正式流程正在进行中。
该业务今年表现非常出色,通过改善客户服务和网络管理,实现了1.6%的同类收入增长。作为第一个在整个机队中实施非接触式解决方案的区域公交运营,我们继续看到通过从公交车上取走现金,让客户的生活更轻松的真正进展。现金占所有交易的比例不到45%,低于2年前的近80%,这加快了登机流程和旅程,并使我们领先于不断变化的消费趋势和行为。
我们继续与当地的权威合作伙伴一起努力,优先考虑那些重视公共汽车旅行的地区。支持清洁空气议程的当地伙伴关系至关重要,我们在这一年中取得了很好的进展,特别是在格拉索,利兹,康沃尔和布里斯托尔。我对数据挖掘和分析公司一直在做的一些工作感到特别兴奋,以便更好地了解在拥挤的城市中移动人员的复杂性,并使用这些信息来解决客户的问题。今年利润率大幅提升,利润率上升180个基点至7.5%,较2017年上升320个基点。
This kind of progress demonstrates how our focused and local approach to networks, pricing and cost has been successful over the last 2 years. We've also continued to rationalize our debt portfolio and took the decision to sell one of our Manchester depots in the year. So overall, this was a very good performance from Bus. Bus has momentum and is on a path to increase profitability. Its second half margins were in excess of 9% and we see continued improvement for the coming year. Having driven the business to health, I believe that now is the right time to pursue structural alternatives for Bus to continue its progression and deliver value for shareholders while all the while managing the division's long-term liabilities.
As we've discussed, there are limited synergies with the rest of the group and its long-term liabilities is one of the largest drags on the group valuation. I believe that we're now positioned to generate value for this market-leading asset that also addresses the associated liabilities in a responsible way. So finally, let's move on to Rail. The challenges in the industry have been widely documented with timetable issues, infrastructure problems and industrial action all causing operational and customer experience issues. We work with our partners as best as possible to improve the service levels for our passengers.
We've managed a large infrastructure and fleet upgrade on Great Western, resulting in recent performance back above 90%. We've worked with industry partners to amend local timetables to improve the TransPennine performance to begin to alleviate the knock-on effect of timetable issues from other franchises. And on South West Railway, we worked diligently to remove restrictions with Network Rail to deliver a more consistent service.
Despite the above challenges, you can see that Rail has contributed significantly to the group's performance and cash flow this year with GBP 70 million of profit and substantial cash generation. This has been driven by the performance of Great Western where its good revenue performance has been augmented by the resolution of some historic claims with Network Rail. Great Western has benefited from the introduction of the new Intercity Express Trains and the continued electrification of the line. And like-for-like revenue growth has been around 5%.
TransPennine was hugely affected by the knock-on effect of last year's timetable issues, but has worked hard to improve its operational performance statistics, now up to the mid to high 80s. Despite operational challenges, growth on this franchise has been stronger than the industry at the average of 80%. And you'll recall that we were expecting to lose in excess of GBP 20 million in TransPennine during the year. However, due to the resolution of certain claims along with the continued diligent management of the franchise, none of the provision was utilized. Whilst we remain cautious and consider the overall provision on a prudent basis, this does demonstrate that our continued commitment to customers in this franchise has helped improve our position, boosting our accounting projection.
这种进步表明了我们在过去两年中对网络,定价和成本的重点和本地方法取得了成功。我们还继续合理化我们的债务组合,并决定在今年出售我们的一个曼彻斯特仓库。总的来说,这是巴士的一个非常好的表现。公交车具有发展势头,并且正在增加盈利能力。下半年利润率超过9%,我们看到来年持续改善。在推动业务发展之后,我相信现在正是寻求公交车结构替代方案的最佳时机,以继续发展,为股东创造价值,同时管理公司的长期负债。
正如我们所讨论的,与集团其他部门的协同效应有限,其长期负债是集团估值最大的拖累之一。我相信,我们现在的定位是为这个市场领先的资产创造价值,同时以负责任的方式解决相关的负债。最后,让我们转到铁路。行业中的挑战已经被广泛记录,其中包括时间表问题,基础设施问题和工业行为都会导致运营和客户体验问题。我们尽最大努力与合作伙伴合作,以提高乘客的服务水平。
我们在Great Western上管理了大型基础设施和车队升级,最近的业绩回到了90%以上。我们与行业合作伙伴合作修改了当地的时间表,以提高TransPennine的性能,从而开始减轻其他特许经营权的时间表问题的连锁效应。在西南铁路上,我们努力通过Network Rail取消限制,以提供更加一致的服务。
尽管存在上述挑战,但您可以看到铁路公司今年为该集团的业绩和现金流做出了重大贡献,其利润为7000万英镑,现金流量也很大。这是由Great Western的表现推动的,其中通过解决Network Rail的一些历史性声明,其良好的收入表现得到了增强。 Great Western已经从新的Intercity Express Trains的引入和该线路的持续电气化中受益。同样的收入增长率约为5%。
TransPennine受到去年时间表问题的连锁影响的极大影响,但一直在努力改善其运营绩效统计数据,现在已经达到80年代中期的高位。尽管面临运营挑战,但这一特许经营的增长率仍高于行业平均80%。而且你会记得我们预计在这一年里TransPennine将损失超过2000万英镑。但是,由于某些索赔的解决以及对特许经营权的持续勤勉管理,没有使用该条款。虽然我们保持谨慎并谨慎考虑整体拨备,但这确实表明我们对该特许经营中客户的持续承诺有助于改善我们的地位,从而推动我们的会计预测。
So moving on to South West Railway franchise. As Nick mentioned earlier, this is a franchise we won on the back of the quality scoring of the bid. We were not the highest bidder on price. I spoke at the half year of the numerous issues facing this franchise, with an aging infrastructure and industrial action-proofing, making performance problematic, not least for our customers and this has frustrated our efforts to deliver the quality elements of the bid. The franchise continued to be affected by industrial action during the second half of the year, and whilst operational performance has stabilized at the beginning of the calendar year through working with Network Rail on some specific issues, we are still seeing lower-than-expected volumes and revenues on the franchise.
Due to the high level of uncertainty regarding the franchise's ability to generate revenue growth following strike action and also the quantum of recoveries that we believe we are due from the DFT, we have taken a prudent view of a further outturn of this contract. As a result, we've taken an accounting provision for our share of the potential exposure to losses over the life of the franchise. It's important to note that we're in negotiations with the DFT to resolve the issues surrounding the franchise and to stabilize the financial position. And to underline the fact that this is an accounting provision, it's worth remembering that the franchise has made profits of GBP 19 million since the start.
So let me conclude this section by saying that we will -- by saying that whilst we continue to scrutinize the balance of risk and reward on any future commitment that we may make, we'll continue to operate our existing portfolio in accordance to their terms, which is what you'd expect any responsible owning company to do.
So having talked about -- through the plan as well as the performance and prospects of each division, let's summarize our strategy. We will focus on the future to deliver sustainable value and growth in the North American mobility market, First Student and Transit becoming our core businesses. We will sell Greyhound. And we will seek structural alternatives to separate First Bus from the group. And we will continue to operate First Rail in accordance to its terms with continued scrutiny of the risk and reward profile from any future commitments.
Let me conclude. We've delivered strong revenue, adjusted profit and EPS growth this year. You can see that we have clear divisional strategies for all of our businesses and we have momentum. The businesses are in much better shape.
We've looked at the business in detail and believe that this strategy takes account of the current context of the business and its market and positions us well for the future. And I believe that this strategy and the portfolio rationalization plan is the most appropriate means to deliver enhanced, sustainable shareholder value having regard to all of our stakeholders. And I'm looking forward to continue the work that's already been started to deliver it.
因此转向西南铁路特许经营。正如尼克先前提到的,这是一个我们在竞标质量评分的背后赢得的特许经营权。我们不是价格最高的竞标者。我在这个特许经营面临的众多问题的半年时间里谈到了基础设施老化和工业行动保护,使性能问题,尤其是对我们的客户而言,这使我们努力提供出价的质量要素。该特许经营在下半年继续受到工业行动的影响,虽然通过与Network Rail在一些具体问题上的合作,运营业绩在日历年初已经稳定,但我们仍然看到的产量低于预期和特许经营的收入。
由于特许经营权在罢工行动后产生收入增长的能力存在高度不确定性,以及我们认为应该从DFT中获得的回收量,我们对该合约的进一步结果采取了审慎的看法。因此,我们对特许经营期内潜在的损失风险承担了会计准备。值得注意的是,我们正在与DFT进行谈判,以解决与特许经营相关的问题并稳定财务状况。并且为了强调这是一个会计准则这一事实,值得记住的是,特许经营权从一开始就已经赚了1,900万英镑。
因此,让我在本节结束时说,我们将 - 在我们继续审查我们可能做出的任何未来承诺的风险和回报的平衡时,我们将继续根据其条款运营我们现有的投资组合,这是你期望任何负责任的公司做的事情。
所以谈到 - 通过计划以及每个部门的表现和前景,让我们总结一下我们的战略。我们将专注于未来在北美移动市场实现可持续价值和增长,First Student和Transit成为我们的核心业务。我们将出售Greyhound。我们将寻求将第一辆公交车与集团分开的结构性替代方案。我们将继续按照其条款运营First Rail,并继续审查未来任何承诺的风险和回报。
让我总结一下。今年我们实现了强劲的收入,调整后的利润和每股盈利增长。您可以看到我们为所有业务制定了明确的部门战略,并且我们有动力。这些企业的状况要好得多。
我们详细研究了这项业务,并相信这一战略考虑了当前业务及其市场的背景,并为我们的未来做好了准备。我认为,这一战略和投资组合合理化计划是考虑到所有利益相关方,提供增强的,可持续的股东价值的最合适的手段。我期待着继续开展已经开始的工作。
And with that, let me open up to any questions you may have.
Now, if you'd like to wait for the microphone and just announce yourself, that'd be great. Thank you.
有了这个,让我打开你可能遇到的任何问题。
现在,如果您想等待麦克风并宣布自己,那就太好了。 谢谢。
问答环节
Daria Fomina from Goldman Sachs. I have 3 questions, if I may. First one is, you mentioned the pension liability there. Can you talk a little bit about the implications that you expect to have on pensions from the announced strategy? The second one is on the progress on the Greyhound sale. Do you have any time line? Has the process already started? And the last point is on Rail. Can you talk a little bit about the risk/reward balance and what needs to happen for you to continue to bid in the future and remain in the business?
来自高盛的Daria Fomina。 如果可以的话,我有3个问题。 首先是,你在那里提到养老金责任。 您能否谈谈您对宣布的战略中养老金的预期影响? 第二个是关于Greyhound销售的进展。 你有时间吗? 这个过程已经开始了吗? 最后一点是在铁路上。 您能否谈谈风险/回报平衡以及您将来继续竞标并继续留在业务中需要做些什么?
马修格雷戈里
Sure. Okay. Well let's take all those three. I'll take all these ones, Nick. So in terms of pensions, you know very well that we have a defined benefit pension scheme with UK. Bus that is currently supported by our parent company guarantee. So the cash flows that we pay into make the deficit reductions are reduced due to the strength of the group and the covenant of the group is, the lending to the trustees.
So we would expect over time as we look to investigate the options that we will be having conversations as we work through these options with the trustees to ensure that we meet all of our responsibilities for the pension going forward. In terms of the Greyhound sale. Look, all I can say at this point is we have a process that's been underway, it's been underway for a number of months. It wouldn't be sensible for me to put any fixed timetable on that, but we're working through that as quickly as we can with the right amount of pace and looking broadly across the whole marketplace to attract the best buyers into that business. And we'll update you as and when that's appropriate.
In terms of Rail, the risk-and-reward discussion. Well, I think it's clearly an important topic for the whole industry. You know the Williams Review is currently underway looking at the whole franchising structure. We've contributed to that. I mean our perspective very much, is very much about the ability to make the passenger experience better much more quickly than the current franchise mechanism does, but also reflecting the fact that the risk-and-reward mechanisms have not necessarily been working as we'd expected.
I think you know the TransPennine franchise did not have any projection mechanism. That was improved following the Brown Review with the South Western Railway, mechanisms put in place. But as we talked before, we don't believe that those mechanisms are necessarily working in the way that they're intended. And we will continue to scrutinize any future bids, looking at any new mechanisms that are put forward at the time.
当然。好的。好吧,让我们把这三个。我会拿走所有这些,尼克。因此,就养老金而言,您非常清楚我们与英国有一项固定福利养老金计划。我们母公司目前支持的总线保证。因此,由于集团的力量以及集团的契约是对受托人的贷款,我们支付的现金流量减少了赤字。
因此,随着时间的推移,我们希望调查我们将与对象进行对话的选项,以确保我们能够履行我们对养老金的所有责任。在Greyhound销售方面。看,我现在可以说的是,我们有一个正在进行的过程,它已经进行了好几个月。对我来说,制定任何固定的时间表是不明智的,但我们正在尽可能快地以适当的速度努力,并在整个市场中广泛展望,以吸引最好的买家进入该业务。我们会在适当的时候更新您。
在铁路方面,风险与回报的讨论。嗯,我认为这显然是整个行业的一个重要话题。你知道威廉姆斯评论目前正在审视整个特许经营结构。我们为此做出了贡献。我非常关注我们的观点,非常关注能够比目前的特许经营机制更快地改善乘客体验的能力,同时也反映了风险和回报机制未必像我们一样工作的事实。 d预计。
我想你知道TransPennine特许经营没有任何投射机制。随着布朗评论与西南铁路的建立,机制得到了改善。但正如我们之前谈到的那样,我们并不认为这些机制必然会按照预期的方式发挥作用。我们将继续仔细审查任何未来的出价,并考虑当时提出的任何新机制。
Damian Brewer
Damian Brewer from RBC. I've got 3 questions, please. First on the Student business, 9.5% margin improvement. I know back in March when your competitor, National Express, was saying where they get the highest satisfaction, they're getting 15.2% margin. So is the aspiration within the group given your satisfaction scores to get to something similar? And if not, what holds you back? Is there a structural difference in the business that makes it fundamentally lower return on capital? Or can you get to that kind of level?
Secondly, on Rail. Can I tackle this straight on because the industry seems to give what looks like a lot of very fence-sitting answers. On West Coast, you have an active bid. Are you or are you not still bidding on that? Yes or no would be a good answer. And finally, on separation. What do you mean by separation? I mean, people separate then come back together for the sake of the kids. How worked up a strategy is this? What kind of time frame? And what kind of options you're looking at there? Thank you.
来自RBC的Damian Brewer。请问我有3个问题。首先是学生业务,利润率提高9.5%。我知道三月份,当你的竞争对手National Express说他们获得最高满意度时,他们获得了15.2%的保证金。因此,考虑到您的满意度得分,团队中的愿望是什么?如果没有,是什么阻碍了你呢?业务是否存在结构性差异,从根本上降低了资本回报率?或者你可以达到那种水平?
其次,在铁路上。我可以直截了当地解决这个问题,因为这个行业似乎给出了看起来像很多围墙的答案。在西海岸,您有一个有效的出价。你或者你还没有竞标吗?是或否是一个好的答案。最后,分离。分居是什么意思?我的意思是,为了孩子们,人们分开然后回到一起。如何制定战略呢?什么样的时间框架?那你在看什么样的选择?谢谢。
马修格雷戈里
Sure. Okay. Well, let me work through those. So you're right, our competitors did talk about the fact that if you have good customer satisfaction scores, you get better margins. I don't think anyone is particularly surprised by that conclusion. We have many contracts that earned the level of margins that you referred to. And we have consistently, over the past 5 years, improved the stratification of our contracts so that, overall, the level of margin is improving. So earning a 15% return on a contract is not a problem.
I think what you need to have a look at is the number of contracts that they have at the high levels of customer satisfaction versus ours. I think we have absolutely the leading customer satisfaction score. So I don't think there are any great revelations in that comment. And clearly, our business is focused on customer satisfaction. That's why the levels are at the level they're at.
In terms of Rail, you're right. It's a live bid. You know very well, Damian, the restrictions we have around talking about live bids and you also know that there's a legal challenge at the moment, so our ability to talk about the West Coast is absolutely limited. But we -- I can make some factual comments. We did submit a bid for the West Coast partnership, and that's all I can say.
Moving on then to the separation. Yes, you're right, there are many options. We're putting everything on the table. We spoke a year ago about looking to unlock the value in the group and to mobilize the value in the group, and what we're saying categorically to date is that we will pursue those options. Now the options will include potentially a sale, either in the whole or in part. And clearly, we'll have to take a view on how that would best work for us. It could include partnerships, it could include potentially even a demerger. But we are looking at all of the options. We're pursuing those vigorously. And we'll update you when we've got some more say on that. Thanks.
当然。好的。好吧,让我解决这些问题。所以你是对的,我们的竞争对手确实谈到了这样一个事实:如果你有良好的客户满意度分数,你会获得更好的利润。我认为没有人对这个结论感到特别惊讶。我们有许多合同可以获得您提到的保证金水平。在过去的5年中,我们始终如一地改善了合同的分层,总体而言,保证金水平正在提高。因此,在合同上获得15%的回报并不是问题。
我认为您需要了解的是他们在高客户满意度方面与我们的合同数量。我认为我们绝对是领先的客户满意度得分。因此,我不认为该评论有任何重大启示。显然,我们的业务专注于客户满意度。这就是为什么水平处于他们所处的水平。
在铁路方面,你是对的。这是一个实时竞标。你很清楚,达米安,我们在谈论现场竞标方面的限制,你也知道目前存在法律挑战,所以我们谈论西海岸的能力是绝对有限的。但我们 - 我可以做一些事实的评论。我们确实提交了对西海岸合作伙伴关系的投标,这就是我所能说的。
继续前进到分离。是的,你是对的,有很多选择。我们把所有东西放在桌面上。一年前,我们谈到了寻求释放集团的价值并调动集团的价值,我们迄今为止断言的是我们将追求这些选择。现在,这些选项将包括全部或部分销售。显然,我们必须考虑一下这对我们最有用的方法。它可能包括伙伴关系,甚至可能包括分拆。但我们正在考虑所有选择。我们正在积极地追求这些。当我们对此有更多发言权时,我们会及时通知您。谢谢。
Gerald Khoo
Thanks very much. Gerald Khoo from Liberum. Three for me. Starting with the South Western division, can you -- just currently, you talked about providing for the maximum unavoidable loss. Does that mean you provided for the absolute worst case? Was that on a maximum unavoidable in terms of your projections? And how does that play with the parent company support bonds? Are we -- just to make sure, are we -- if we count both as liabilities, are we double counting or not?
Secondly, with regard to, in particular, North America. Are there any central costs that are allocated to the division? So obviously, I'm thinking about Greyhound in particular given that it's for sale. Does the number you reported for Greyhound represent the earnings that will be available to a buyer? Or should we be adjusting that for potential costs that you are allocating out of FirstGroup [indiscernible] U.K?
And finally, on the insurance provision in North America. Does that relate to just Transit? Or is it the whole division? And maybe if it's the wider North American business, can you give an indication on sort of allocation as to how much is associated with Greyhound, for example?
非常感谢。来自Liberum的Gerald Khoo。三个给我。从西南分部开始,你能否 - 就在目前,你谈到提供最大的不可避免的损失。这是否意味着你提供了绝对最坏的情况?根据您的预测,这是否最大不可避免?这与母公司支持债券有何关系?我们 - 只是为了确保,是我们 - 如果我们将两者都视为负债,我们是否重复计算?
其次,特别是北美。是否有任何中央成本分配给该部门?显然,我正在考虑Greyhound,因为它是出售。您为Greyhound报告的数字是否代表买方可获得的收益?或者我们是否应该调整您从FirstGroup [音频不清晰]英国分配的潜在成本?
最后,关于北美的保险条款。这与Transit有关吗?或者它是整个部门?也许如果它是更广泛的北美业务,你能否就如何与Greyhound相关的分配给出一个指示?
马修格雷戈里
Sure. Okay. Well, let me take the first two and I'll let Nick cover off the insurance provision. So in terms of the South Western, we have provided for the maximum exposure and we also have had to take into account the fact that we've already made profit on that franchise, so kind of the bar raises slightly.
The interplay with the bond is, well, the bond is just a mechanism for backing up our ability to pay that maximum exposure. So you don't need to double count, there's no double counting there. So we've taken a prudent view that the maximum exposure is what we should provide.
当然。 好的。 好吧,让我采取前两个,我会让尼克掩盖保险条款。 因此,就西南方而言,我们已经提供了最大的曝光率,而且我们还必须考虑到我们已经在该特许经营权上获利的事实,所以这种酒吧略有提升。
与债券的相互作用是,债券只是一种机制,可以支持我们支付最大敞口的能力。 所以你不需要重复计算,那里没有重复计算。 因此,我们采取谨慎的观点,即最大暴露是我们应该提供的。
Nick Chevis
Just for clarity, it includes the cost of our performance bond, right? Just for clarity.
为了清楚起见,它包括我们履约保证金的成本,对吧? 为了清楚起见。
马修格雷戈里
Yes. And then on North America, Greyhound does have some central costs, but largely we allocate those across according to the activity. So whilst, with any of these types of separations, there's always sort of bits and pieces that need to be worked out when you get a bit of movement. But largely, each of the divisions receives a charge for the services that is produced or that it's taken from the group. But Greyhound located in Dallas doesn't get involved quite as much as the Student and Transit business in the shared services they do. But to answer your question plainly, pretty much a fair profit that's in there with the right level of costs allocated to it. Of course, it depends on buyers and all of that and they'll have to take their view of those things. And I'll, just turning to you, Nick, on the allocation of the insurance.
是。 然后在北美,Greyhound确实有一些中心成本,但主要是我们根据活动分配这些成本。 因此,对于任何这些类型的分离,当你进行一些运动时,总会有一些零碎的东西需要解决。 但在很大程度上,每个部门都会对所产生的服务收取费用,或者从该组中获取服务。 但位于达拉斯的Greyhound并没有像他们所做的共享服务那样参与学生和过境业务。 但是要明白地回答你的问题,那里有相当高的成本分配给它的公平利润。 当然,这取决于买家和所有这些,他们将不得不采取他们对这些事情的看法。 而且,我会告诉你,尼克,保险的分配。
Nick Chevis
Yes. Just for clarity, just for everyone. So the '18, '19 operating charge includes the cost of the revised environment. So this provision doesn't relate to '18, '19, just for clarity. It does affect all 3 divisions. The Greyhound element of the $125 million was $27 million. So ...
是。 为了清楚起见,只为每个人。 所以'18,'19运营费用包括修改环境的成本。 所以这条规定与'18,'19无关,只是为了清楚起见。 它确实会影响所有3个部门。 1.25亿美元的Greyhound元素是2700万美元。 所以......
Damian Brewer
Damian Brewer from RBC again. Can I just come back to my Student question again. Just from your answer, can you just confirm, it sounds like you're saying that 9.5% is the best you can do in Student bus margin. That would leave you as capital intensive as your competitors with lower margin and therefore lower return on capital. Is that what you're saying, or am I misunderstanding that?
来自RBC的Damian Brewer再次出现。 我可以再回到我的学生问题吗? 只是从你的回答中,你能否确认,听起来你说9.5%是学生公交车保证金中最好的。 这将使您的资本密集,因为您的竞争对手利润率较低,因此资本回报率较低。 那是你在说什么,还是我误解了?
马修格雷戈里
No, what we're saying is that we will continue to put forward pricing in excess of inflation. We will continue to improve our performance with our customers and we'll continue to work on costs. So we still will grind the margins up in this business. And we've got the business back to a position where it's generating the right level of return for the capital that we're putting into it.
不,我们所说的是我们将继续提出超过通货膨胀的定价。 我们将继续改善与客户的业绩,并将继续努力降低成本。 所以我们仍然会在这项业务中攫取利润。 而且我们已经让业务重新回到了为我们投资的资本带来正确回报的位置。
乔托马斯
It's Joe Thomas from HSBC. On the Rail provisions, can you just explain the TransPennine situation a little bit more, please? So you didn't use the provision you expected this year, but it's remaining unchanged overall. So I'm just trying to work out what you're, how we should be thinking about future growth rates on that versus target? And have they sort of deteriorated in the future? And South West trains, what sort of growth rates are you assuming on that to get to that maximum provision there also? That would be quite interesting to know. Then finally, on the School bus business. We're probably the vast bulk of the way through the bid season for next year. Can you just give a sense of what pricing has done across the portfolio and indeed the contracts that are up, that have been renewed this year, and how that compares to your projections? If you can put numbers around it, it would be helpful on driver wages?
这是汇丰银行的Joe Thomas。 关于铁路条款,你能解释一下TransPennine的情况吗? 所以你没有使用你今年的预期,但它总体上保持不变。 所以,我只是想弄清楚你是什么,我们应该如何考虑未来的增长率与目标? 他们将来会变坏吗? 和西南火车一样,你还假设有什么样的增长率才能达到那个最高限度? 知道这将是非常有趣的。 最后,关于校车业务。 我们可能是明年竞标季节的绝大部分。 您是否可以了解一下整个投资组合的定价,以及今年续约的合同,以及与您的预测相比如何? 如果你可以在它周围加上数字,这会对司机工资有帮助吗?
马修格雷戈里
Yes, sure. Okay. Well, let's deal with that one first. So yes, you're right, we are midway through the season and the pricing we're expecting to be at similar levels to what we've seen in recent years. We're talking mid-single-digit levels. In terms of the inflation, we're still looking at inflation at the sort of the low 3%. So again, we're still expecting to recover more -- much more on pricing than we have done -- that we will be getting hit by the driver cost inflation.
是的,当然。 好的。 好吧,让我们首先处理那个问题。 所以,是的,你是对的,我们正处于整个赛季的中期,而且我们期望的定价与我们近年来所看到的相似。 我们正在谈论中等单位数的水平。 就通货膨胀而言,我们仍然将通胀看作3%的低点。 因此,我们仍然期望能够恢复更多 - 更多的定价 - 比我们做的更多 - 我们将受到驾驶员成本通胀的打击。
乔托马斯
Does that mean, when you say mid-single digits, is that across the portfolio as a whole? Or is that just on the ...
这是否意味着,当你说中单位数时,整个投资组合中是什么? 或者就是......
马修格雷戈里
On the ones that are up for renewal, yes, and then we'll get an inflationary increase on the rest of the portfolio.
关于那些需要续约的,是的,然后我们将在其余的投资组合中获得通胀增长。
乔托马斯
So you're going to be running overall at sort of, what, sort of 3 -- yes, 3% versus 3% or something like that?
因此,你将会在整体上运行,有什么,有点3 - 是的,3%对3%或类似的东西?
马修格雷戈里
Yes, a little bit more than, about 3.5%, 3.7% more than inflation -- versus inflation. And then, coming back to Rail. Yes, I mean, I think we took the provision of TransPennine last year. It's a long contract, it requires -- we told you last year that we thought it's probably 1%, maybe 1% or 2% off the revenue growth that we've put into the bid. It's actually very difficult to put forward the projections for this going forward because we've seen this huge impact with the timetable changes, which has really delayed some of the impact of us putting our new trains in. So I think what we've done is we've gone back, looked at the growth. We've seen what we've seen this year, it's about 8%. We are expecting the growth to be higher than that because we're putting new fleet in. And clearly, the fact that this has grown 8% shows there's latent demand in that area. But it's difficult to be precise on -- and I don't really want to be precise in terms of exactly what number we're putting in the model. But I think we should take some comfort from the fact we made a provision last year, we were prudent in taking that provision and we haven't had to use it. So we'll keep monitoring that as we're going forward.
In terms of growth rates in South West Rail, the original bid I think we talked around sort of 6%, 7% level of growth. Again, we've been hugely impacted by infrastructure, the industrial relations, the timetable changes that affected South West Rail as well. We are starting to work on putting the fleet into that contract. And again, it is more difficult to be -- to lock down with all these timetable issues and the infrastructure issues precisely a growth rate that we'd all like to talk about.
But suffice it to say, we've gone through this in a lot of detail. We've gone -- and a lot of scenarios modeling. And the reality is on South West Rail, once you get to the maximum, it doesn't really matter what assumptions you put in because you just got to the maximum. And I think that's the position we've taken, let's say, the maximum provision and the key thing for us is that we are in negotiations with the DfT to improve on that position.
是的,比通货膨胀率高出约3.5%,比通货膨胀率高3.7%。然后,回到铁路。是的,我的意思是,我认为我们去年提供了TransPennine。这是一份长期合同,它需要 - 我们去年告诉过你,我们认为这可能是我们投标的收入增长的1%,可能是1%或2%。实际上很难提出这方面的预测因为我们已经看到了时间表变化带来的巨大影响,这确实推迟了我们将新列车投入的一些影响。所以我想我们做了什么我们已经回去了,看着增长。我们已经看到了今年看到的东西,大概是8%。我们预计增长将高于此,因为我们正在投入新的船队。显然,这个增长8%这一事实表明该地区存在潜在的需求。但是很难准确 - 而且我真的不想确切地确定我们在模型中放入的数字。但我认为我们应该从我们去年作出规定的事实中得到一些安慰,我们谨慎地采取这项规定而我们没有必要使用它。所以我们会继续监控,因为我们正在前进。
就西南铁路的增长率而言,最初的出价我认为我们谈到了6%,7%的增长水平。同样,我们受到基础设施,产业关系以及影响西南铁路的时间表变化的巨大影响。我们正在开始努力将船队纳入合同。再次,更难以控制所有这些时间表问题,而基础设施问题恰恰是我们都想谈论的增长率。
但足以说明,我们已经详细介绍了这一点。我们走了 - 还有很多场景建模。现实情况发生在西南铁路,一旦你达到最大值,你输入的假设并不重要,因为你只是达到最大值。我认为这就是我们采取的立场,比方说,最大限度的提供和关键是我们正在与DfT进行谈判,以改善这一立场。
乔托马斯
And just on that point about negotiation with the Department for Transport, how sympathetic do you think they are with respect to what's going on at Waterloo? And is there any timetable on getting a resolution?
关于与运输部谈判的那一点,您认为他们对滑铁卢的情况有多么同情? 获得解决方案是否有时间表?
马修格雷戈里
Yes. So look, I don't want to categorize this as just being about Waterloo. This is about an aging infrastructure. You're seeing this week as points failures for the last couple of days on South West rail. And people have been hugely impacted, a combination of this infrastructure problem. We've worked very hard with Network Rail to lift some of the temporary speed restrictions, trying to get things moving quicker to get us back up and running quicker during the day, all these kinds of things. And we're working very hard to improve the performance.
These franchises have contract clauses that allow you to have conversations and negotiations with the DfT, and there is a very uncertain position. This is probably a position that the DfT hasn't really been in and we haven't really been in and having to try and work through the impact -- multiple impacts of industrial relations on top of timetable changes, on top of infrastructure issues. And we're doing a lot of work, our Rail teams are doing a lot of work behind the scenes to work through what we think the impact should be and what we think we're due and we'll work hard on that very quickly to get it resolved.
是。所以看,我不想把它归类为滑铁卢。这是关于老化的基础设施。本周您将看到西南铁路过去几天的积分失误。人们受到了巨大的影响,这是基础设施问题的结合。我们已经非常努力地使用Network Rail来解除一些临时速度限制,试图让事情变得更快,让我们在白天更快地恢复和运行所有这些事情。我们正在努力提高绩效。
这些特许经营权有合同条款,允许您与DfT进行对话和谈判,并且存在非常不确定的立场。这可能是DfT尚未真正进入的一个立场,我们并没有真正参与并且不得不尝试通过影响 - 在基础设施问题的基础上,在时间表变化之上产业关系的多重影响。我们正在做很多工作,我们的铁路团队正在幕后做很多工作,以完成我们认为影响应该是什么以及我们认为我们应该做什么,我们将很快努力工作解决它。
****UnidentifiedAnalyst
Thank you. Just a quick modeling [indiscernible] question. You talked about synergies from the multiple businesses. They are limited, only soft synergies, no hard synergies. But to make it clear, for the South West modeling, are there any dissynergies that would potentially come when Greyhound is sold if and when UK. Bus goes away, to make it clear?
谢谢。 只是一个快速建模[音频不清晰]的问题。 您谈到了多个业务的协同效应。 它们是有限的,只有软协同作用,没有硬协同作用。 但要明确一点,对于西南模型来说,当英国出售Greyhound时,是否存在任何可能产生的不利因素。 公共汽车消失了,说清楚了吗?
马修格雷戈里
Look, I think they're, it's difficult to say about UK. Bus because we don't know precisely how that's going to work through. I mean we talked about we will have to work through the impact on the pension scheme funding and make sure we responsibly deal with the issues there. On Greyhound, again, Greyhound has its own pension scheme. We'll have to make sure that we're leaving that in a sensible position. But again, until we've worked through the process and we've clearly got a sale in front of us, it's difficult to say. But in terms of sort of dissynergies, in terms of the operations, those kinds of things, I don't really think there's anything particularly significant there. Good. Are we good? Thanks.
看,我认为他们是,很难说英国。 公共汽车,因为我们不确切知道这是如何工作的。 我的意思是我们谈到我们必须解决对养老金计划资金的影响,并确保我们负责任地处理那里的问题。 在Greyhound上,Greyhound也有自己的养老金计划。 我们必须确保我们将其置于合理的位置。 但同样,在我们完成整个过程并且我们明显在我们面前进行销售之前,很难说。 但就各种不同而言,就操作而言,这些事情,我并不认为那里有什么特别重要的东西。 好。 我们好吗? 谢谢。
Alex Paterson
It's Alex Paterson from Investec. Three for me, please. Firstly, just could you say in North America, what the, you expect the level of insurance provision to be going forward and how that changes year-on-year? I imagine that, going forward, you're going to make a higher provision than historically. Would you mind saying what that is and what the change is? Second, just on SWR, you talked about the infrastructure challenges. Is there anything within the train operator's control that could have been done differently or can be done differently? I mean, clearly you're working with Network Rail. Is it really all that or is there anything else that you could have done or anybody else could have done? And then, thirdly, just on, so I was trying to find the pensions deficits by company. Could you just remind me for Greyhound, what is the pension position there? And would there be, what cost guarantees are offered? Do you have to put anything into that scheme in order to secure a sale?
来自Investec的Alex Paterson。 请给我三个。 首先,您是否可以在北美说,您期望保险提供的水平如何以及如何逐年变化? 我想,在未来,你将比历史上做出更高的规定。 你介意说那是什么,改变是什么? 其次,就SWR而言,您谈到了基础架构的挑战。 在列车运营人的控制范围内是否有任何可能以不同方式完成或可以采用不同方式完成的任何事情? 我的意思是,显然你正在与Network Rail合作。 是真的那么或者你还有别的什么可以做,或者其他任何人都可以做到的? 然后,第三,刚刚开始,所以我试图找到公司的养老金赤字。 你能不能提醒我Greyhound,那里的退休金职位是什么? 那会有什么成本保证? 为了确保销售,您是否必须在该计划中加入任何内容?
马修格雷戈里
Sure. Well, let me just deal with that one first. I mean if you go back, go to Page 47 of the book, and Nick, correct me if I'm wrong here, we've got, we've set out what the North American schemes are. There's $164 million of accounting deficit. I'd suggest there's probably half and half between the U.S. and Canada. We'll have to work through the funding obligations for the U.S. and Canada. Obviously, they work slightly, in a slightly different way from the UK scheme, so you end up with the accounting deficit versus the actuarial deficit being probably more closely linked.
当然。 好吧,我先谈谈那个。 我的意思是,如果你回去,请到书的第47页,尼克,如果我在这里错了,请纠正我,我们已经找到了,我们已经列出了北美计划的内容。 会计赤字为1.64亿美元。 我建议美国和加拿大之间可能有一半半。 我们必须完成美国和加拿大的资金义务。 显然,他们的工作略有不同,与英国的计划略有不同,所以你最终会计的会计赤字与精算赤字可能更紧密地联系在一起。
Nick Chevis
A lot closer together, yes.
非常接近,是的。
马修格雷戈里
Yes, much more closely linked. But we will have to work through that. In terms of the North American insurance, Nick will just cover that one off. So let me just talk about South West Rail. Look, there's always things we could have done better. We took over this franchise in a period of much, a great deal of upheaval. It's fair to say that the management team that we took over was probably less fulsome than we would have hoped in terms of we'd like to retain some of the management and that didn't necessarily happen in this franchise. And there were some key decisions that were taken, and again, prior to us taking over but it is within the train company's control in terms of the control rooms and moving teams down into Basingstoke. And we realized what we needed was people up in Waterloo, seeing what was happening in Waterloo and reacting to that during the day.
So we've set up control teams, SWAT teams up in Waterloo that are looking at how we can, when there's been issues with the franchise in the morning, about how quickly we can get it back and running for the afternoon because I think when we were at the start of the franchise we were seeing things drag on till 4:00, 5:00 which is then it just turns into a whole day issue and with the teams that we brought in are now getting that working much better. We actually got somebody, again, this is one of the benefits of our joint venture partners, somebody who was working for MTR, came in helping us as a sort of COO type character, really looking at how we can improve the performance every day.
So yes, look, the vast majority, 70%-plus of this started down to Network Rail, unfortunately, and we're working with them. And we know Andrew Haynes well and we're working hard with that team. But it's still 20% to 30% is down to us -- or allocated to us and we've got to do what we can to get the teams working, to get the things back moving as quickly as we can. So just on that insurance.
是的,更紧密地联系在一起。但我们必须努力解决这个问题。就北美保险而言,尼克将只支付一次。那么我来谈谈西南铁路吧。看,总有一些事情我们可以做得更好。我们在很多很大的动荡时期接管了这个特许经营权。可以公平地说,我们接管的管理团队可能比我们希望保留一些管理层并且不一定会在这个特许经营中发生的那样令人沮丧。在我们接管之前,我们已经采取了一些关键决策,但在控制室和将车队转移到贝辛斯托克之间,这是火车公司的控制范围。我们意识到我们需要的是滑铁卢的人们,看看滑铁卢发生了什么,并在白天做出反应。
所以我们在滑铁卢设立了控制团队,SWAT团队正在研究如何在早上出现特许经营问题的时候,我们能够以多快的速度让它恢复并在下午运行,因为我认为我们在特许经营的开始时我们看到事情拖延到凌晨4点,5点,然后它变成了一整天的问题,而我们带来的团队现在变得更好了。我们实际上找到了一个人,这是我们合资伙伴的一个好处,一个为MTR工作的人,帮助我们作为一种COO类型角色,真正关注我们如何每天提高绩效。
所以,是的,看,绝大多数,70%以上的这个开始归功于Network Rail,不幸的是,我们正在与他们合作。我们很了解Andrew Haynes,我们正在与该团队一起努力。但它仍然只有20%到30%归我们所有 - 或分配给我们,我们必须尽我们所能让团队工作,让事情尽快恢复。所以只是保险。
Nick Chevis
Yes, in terms of the insurance provision, I mean the overall insurance provision I would expect it to stay at that higher level because as we pay that down, we'll be providing insurance provision for current year claims. So in the '18-'19 year, we increased the insurance charge for the operating profit by over $18 million.
是的,就保险条款而言,我的意思是整体保险条款我希望它保持在更高的水平,因为当我们支付这笔费用时,我们将为当年的索赔提供保险。 因此,在18-19世纪,我们将营业利润的保险费增加了1800多万美元。
Gerald Khoo
Gerald Khoo from Liberum again. On Transit, I think historically you've talked about being able to sustain margins in the 7% range. Do you think that is still potentially valid? And how long do you think it will take to get back into that sort of range? And what are the key measures you envisage in terms of getting yourselves there?
来自Liberum的Gerald Khoo再次出现。 在Transit上,我认为从历史上看,你已经谈过能够维持7%的利润率。 你认为这仍然有效吗? 你认为要回到这种范围需要多长时间? 你想要把自己放在那里的关键措施是什么?
马修格雷戈里
Yes. No, to be fair, Gerald, we did talk about that in the past. That margin included the very profitable business we had in Canada. So when I spoke about this last year and maybe we talked about it in the half as well, we talked about getting margin in sort of the mid-5 levels. Now we're down at the sort of high 4s. We'd expect to -- next year, with the additional insurance costs, we'll probably end up being in a similar kind of level, but we'd expect to work it up from that 5% level. We're not saying that we'll get it up to 7% in the short term. And again, we have a business here, low-capital intensity. Still got what we believe is strong margins for the industry and probably leading margins for the industry. But it won't get up to 7%. It'll be more in the 5s. Damian?
是。 不,公平地说,杰拉尔德,我们过去曾谈过这个问题。 这个利润包括我们在加拿大的非常有利可图的业务。 因此,当我去年谈到这个问题时,也许我们在一半时间讨论过这个问题,我们谈到了获得5个中等水平的保证金。 现在我们处于高位4。 我们预计 - 明年,由于额外的保险费用,我们可能最终会达到类似的水平,但我们期望从5%的水平上升。 我们并不是说我们会在短期内将其提高到7%。 而且,我们在这里开展业务,资本密集度低。 我们仍然认为这个行业的利润率很高,而且可能是该行业的领先利润。 但它不会达到7%。 它会在5s更多。达米安?
Damian Brewer
I want to come back and clarify some issues on the -- changing the group structure ahead. When you sold Manchester or one of the depots at Queens Road, you sold the business but seemed to retain the pension liability. In terms of the ambition with Greyhound and whatever happens with U.K. Bus, would the ambition be that any pension liabilities would also separate with those businesses? Or would you ever consider a situation where there was recourse to like legacy FirstGroup, in any of the disposals?
我想回过头来澄清一些问题 - 改变未来的集团结构。 当你卖掉曼彻斯特或皇后大道的一个仓库时,你卖掉了这家公司,但似乎保留了养老金责任。 关于Greyhound的雄心壮志以及英国公交车发生的事情,我们的目标是,任何养老金债务都会与这些企业分开吗? 或者您是否会考虑在任何处置中都可以使用传统的FirstGroup?
马修格雷戈里
Sure. Look, I think our ideal situation is that the pensions, where they can be, would move with any structural changes that we make. But frankly, we'll just look at the financials at the time. It really depends on the strength of the business that might be buying the operations. We take that very seriously. There have been some obviously very high-profile issues around passing on pensions liabilities in the U.K. We will be thinking about those issues as well. But ideally, we'll be looking to sell the businesses as a whole with the assets and the pension obligations moving at the same time. But we'll have to be dealing with that on a case-by-case basis.
当然。 看,我认为我们理想的情况是养老金,它们可能会随着我们所做的任何结构性变化而移动。 但坦率地说,我们只会看看当时的财务状况。 这实际上取决于可能购买运营的业务实力。 我们非常重视这一点。 关于在英国转移养老金负债,有一些明显非常引人注目的问题。我们也会考虑这些问题。 但理想情况下,我们将寻求将资产和养老金义务同时出售给整个企业。 但我们必须根据具体情况处理这个问题。
马修格雷戈里
Good. All right. Well, thank you very much, everybody, for coming along today. I appreciate your time. And we'll see you in six months' time.
好。 行。 好的,非常感谢大家今天的到来。 我很感激你的时间。 我们会在六个月后见到你。
互联网券商的港股、美股开户教程
如果您对美股 或者 港股也感兴趣, 或者想要了解如何开户, 可以加我wechat: xiaobei060537 , 同时也可以拉您进美股交流群哦。
最后的最后 祝大家都有一个美好的投资生活哦。
大家也可以关注【美股指南】公众号, 即可获得《小白投资美股指南(雪球「岛」系列)》电子书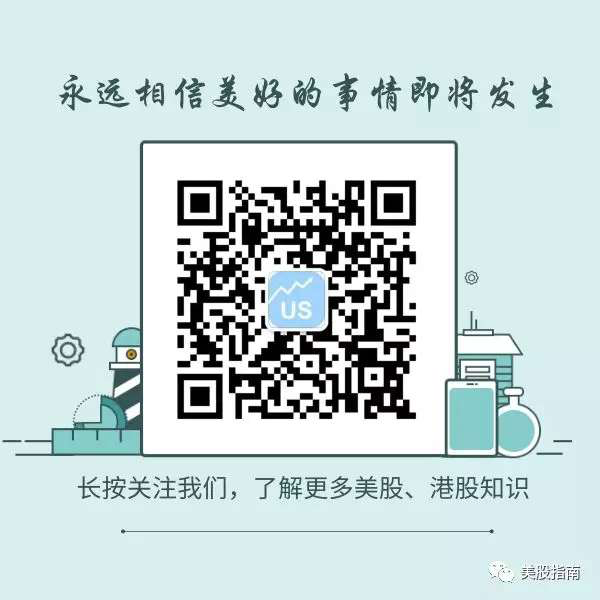 ---
写在最后
美股开户教程, 请查看
港股开户教程, 请查看
美股、港股入金教程, 请查看
美股、港股投资交流群, 请查看
美股、港股开户优惠汇总, 请查看
如何购买OTCPK:FGROF股票
美股、港股付费交流群, 请查看
---
暂无回复。