Baozun, Inc. (NASDAQ:BZUN) Q1 2019 Results Conference Call May 30, 2019 8:00 AM ET
宝尊公司(纳斯达克股票代码:[BZUN])2019年第一季度业绩电话会议2019年5月30日美国东部时间上午8:00
公司参与者
Wendy Sun - Investor Relations
Vincent Qiu - Chairman and Chief Executive Officer
Robin Lu - Chief Financial Officer
Junhua Wu - Chief Operating Officer
Wendy Sun - 投资者关系
Vincent Qiu - 董事长兼首席执行官
Robin Lu - 首席财务官
吴俊华 - 首席运营官
电话会议参与者
Alicia Yap - Citigroup
Eileen Deng - Deutsche Bank
Joyce Ju - Bank of America Merrill Lynch
Monica Chen - Credit Suisse
Billy Leung - Haitong International
Sally Chan - CLSA
Tian Hou - T.H. Capital
Chris Zhou - Blue Lotus
Alicia Yap - 花旗集团
艾琳邓 - 德意志银行
Joyce Ju - 美国银行美林证券
Monica Chen - 瑞士信贷
Billy Leung - 海通国际
莎莉陈 - 里昂证券
田厚 - T.H. 首都
克里斯周 - 蓝莲花
会议主持员
Good morning, ladies and gentlemen, and thank you for standing by for Baozun's First Quarter 2019 Earnings Conference Call. At this time, all participants are in a listen-only mode. After the management's prepared remarks, there will be a question-and-answer session. As a reminder, today's conference call is being recorded.
Before we begin, we would like to express our sincere apologies to Baozun and every participants on that call that due to a human mistake by the conferencing provider, the call wasn't able to take place as scheduled yesterday and the Company had to postpone the call. On behalf of the conferencing provider, we would like to extend their apologies to all of you for the inconvenience caused.
I will now turn the meeting over to your host for today's call, Ms. Wendy Sun, Investor Relations Director of Baozun. Please proceed, Wendy.
女士们,先生们,早上好,谢谢你们支持宝尊2019年第一季度收益电话会议。 此时,所有参与者都处于只听模式。 在管理层准备好的评论之后,将会有一个问答环节。 提醒一下,今天的电话会议正在录制中。
在我们开始之前,我们要向宝尊和每次电话会议的参与者表示诚挚的歉意,由于会议提供商的人为错误,电话未能如期举行,公司不得不推迟 呼叫。 我们代表会议提供商向所有人致歉,以免造成不便。
我现在将会议转交给您的主持人今天的电话会议,宝尊投资者关系总监Wendy Sun女士。 温迪,请继续。
Wendy Sun
Thank you, operator.
Hello, everyone, and thank you for joining us today. Once again, we apologize for postponing the call yesterday and for the delay in notification. As the operator just mentioned, we experienced some technical difficulties with our conference call service provider which we were not able to respect in time to hold the call at our original scheduled time. Thank you for bearing with us as this issue was sorted.
Now, on the call today from Baozun, we have Mr. Vincent Qiu, Chairman and Chief Executive Officer; Mr. Junhua Wu, Chief Growth Officer; and Mr. Robin Lu, Chief Financial Officer. Mr. Qiu will review business operations on Company highlights, followed by Mr. Lu, who will discuss financial and guidance. They will be available to answer your questions during the Q&A session that follows.
Before we begin, I would like to remind you that this conference call contains forward-looking statements within the meaning of Section 21E of the Securities Exchange Act of 1934 as amended and as defined in the US Private Securities Litigation Reform Act of 1995. These forward-looking statements can be identified by terminologies such as will, expect, anticipate, future, intend, plan, believe, estimate, target, going forward, outlook or similar statements. Such statements are based upon management's current expectations and current market and operating conditions and relate to events that involve known or unknown risk, uncertainties or other factors, all of which are difficult to predict and many of which are beyond the Company's control, which may cause the Company's actual results, performance or achievements to differ materially from those in the forward-looking statements.
Further information regarding these and other risk, uncertainties or factors are included in the Company's filings with the US Securities and Exchange Commission. The Company does not undertake any obligations to update any forward-looking statements as a result of new information, future events or otherwise, except as required under applicable laws.
Finally, please note that unless otherwise stated, all figures mentioned during this conference call are in renminbi.
It is now my pleasure to introduce our Chairman and Chief Executive Officer, Mr. Vincent Qiu. Vincent, please go ahead.
谢谢运营商。
各位大家好,感谢您今天加入我们。我们再一次为推迟昨天的通话和延迟通知而道歉。正如运营商刚刚提到的那样,我们的电话会议服务提供商遇到了一些技术问题,我们无法及时在原定的时间内接听电话。感谢您对这个问题进行了分类。
现在,在宝尊今天的电话会议上,我们有董事长兼首席执行官邱文腾先生
Vincent Qiu
Okay. Thank you, Wendy, and thanks to everyone joining our earnings call today.
We're very pleased to announce a strong start to the year, with PMV increasing by more than 58% and our total revenue increasing by nearly 40% year-over-year, driven by healthy growth from both product sales and services.
China's e-commerce sector, already the largest in the world, continues to generate strong and healthy growth momentum as online shopping increasingly integrates into the daily lives of the nation's consumers. Sales in the apparel category, especially sporting goods and menswear as well as electronics and the cosmetics categories performed well during the quarter and continue to gain growth momentum into the second quarter of 2019.
As China's leading brand e-commerce service provider, we continue to strategically invest in developing innovative technologies that will allow us to lead the industry into the next phase of the e-commerce revolution. Our cutting edge omnichannel solutions, integrated retail operating supporting system, big data driven analytics and highly targeted digital marketing services are all able to seamlessly empower our brand partners to make better business decisions, improve operating efficiency and benefit from the enormous growth potential they have.
In early 2019, we strategically restructured our growing organizations of three key groups, namely ECG, E-Commerce Group; LSG, Logistics and Supply Chain Group; and TIC, Technology Innovation Center.
We're positioning our business for the future by creating a more effective and focused framework to serve our expanding portfolio of brand partners. To be more specific, ECG will focus on generating high quality GMV, mainly by concentrating on creating add value for partner brands, accelerating customer acquisition and pooling resources into market development. LSG will focus on boosting service quality to provide brands with more efficient and customized warehouse, logistics and supply chain solutions as well as improving direct to consumer capabilities. TIC will be our growth engine, the catalyst that will enable growth and technological improvements through our integrated system infrastructure alongside a chain of automated and AI innovations. I strongly believe this reorganization will enhance our creativity, improve efficiency and bring more value to our brand partners and shareholders.
This year, we have continued to drive the acquisition of more brand partners, with a key focus on high quality GMV categories that strike a balance between quantitative and qualitative GMV goals. During the first quarter, we added a net of 15 new brands which bring the total number of brand partners to 200 for the first time, an increase from 156 a year ago and a new milestone in our corporate history. Newly added brands during the quarter were primarily in the FMCG, apparel, food and health and cosmetics categories. Some of these new brand partners, to name a few, include a leading domestic FMCG brand, a German health food brand, a French swimwear brand, a Spanish fashion brand and a number of global cosmetics brands.
好的。感谢Wendy,感谢大家今天加入我们的财报电话会议。
我们非常高兴地宣布今年开局良好,PMV增长超过58%,我们的总收入同比增长近40%,这得益于产品销售和服务的健康增长。
随着网络购物日益融入国家消费者的日常生活,中国电子商务领域已经是世界上最大的电子商务领域,继续产生强劲健康的增长势头。服装类别的销售,特别是体育用品和男装以及电子产品和化妆品类别在本季度表现良好,并继续获得2019年第二季度的增长势头。
作为中国领先的品牌电子商务服务提供商,我们将继续战略性地投资开发创新技术,使我们能够引领行业进入电子商务革命的下一阶段。我们的尖端全渠道解决方案,集成零售运营支持系统,大数据驱动分析和高度针对性的数字营销服务都能够无缝地使我们的品牌合作伙伴能够做出更好的业务决策,提高运营效率并从他们拥有的巨大增长潜力中获益。
在2019年初,我们战略性地重组了三个关键组织的成长组织,即ECG,电子商务集团
We're seeing greater contribution in GMV growth from new brands as they mature at a more rapid pace compared to previous years, which demonstrates just how effective our omnichannel solutions are at rapidly allowing our brand partners to tap into China's massive e-commerce market.
Digital marketing continues to be one of our most powerful tools when it comes to customer acquisition and enhancing our value added services for existing brand partners. Our digital marketing services are so effective as we fully leverage the accumulative expertise achieved from a decade of brand e-commerce. And big data driven analysis, which makes our digital marketing strategy highly ROI driven -- this in turn generates best-in-class offerings with highly customized content creation, cross-channel optimization and the behavioral profiling of targeted users.
Our digital marketing services are becoming increasingly powerful as we focus on high quality GMV brands, conversion possibilities of potential partners to become GMV partners, along with better ROI orientations. We are very pleased with the increasing market acceptance and industry recognition our services have been receiving. This quarter, we were certified by Alibaba's strategy center as a qualified service partner and are delighted to be the only e-commerce service provider to receive such an honor.
Our technology and innovation center is hard at work on a number of new innovative modules and tools that will be developed and deployed across three key systems: a cloud based system that helps brands set up the official brand stores and official brand WeChat Mini programs, our Retail Operation Support System or ROSS, with digital tools to improve efficiency and automation, reduce operating costs and a continuous upgrade of our core e-commerce systems. Our priority this year will be on streamlining productization and developing deployment strategies for these modules and tools.
As part of this strategy, we grand opened our new R&D center in Chengdu in March this year. Our team in Chengdu will be at the center of the latest technology trends and has a wide pool of lower-cost talents to groom.
During the first quarter, we also launched a cloud system, Baozun Cloud, which was upgraded to a hybrid cloud model with a combination of serial of cloud resources in both long-term and short-term application scenarios. This highly customized Baozun cloud will greatly enhance our storing and computing capabilities for SaaS platforms and technologies to effectively address the increasing demand from our brands and enhance elastic scalability of our system.
Baozun cloud, as a light structure, will also enhance our integration of resources and improve overall efficiency. Our investments are paying off as our services and products continue to gain wider recognition across the industry. We were once again recognized as Timo six-star e-commerce service provider based on a suite of performance measures including operational capabilities, brand development capabilities and service ratings. This is the highest level of recognition by Timo.
我们看到新品牌的GMV增长贡献更大,因为与前几年相比,它们以更快的速度成熟,这表明我们的全渠道解决方案能够迅速让我们的品牌合作伙伴进入中国庞大的电子商务市场。
在获取客户和增强现有品牌合作伙伴的增值服务方面,数字营销仍然是我们最强大的工具之一。我们的数字营销服务非常有效,因为我们充分利用了十年品牌电子商务所积累的专业知识。大数据驱动分析使我们的数字营销战略具有高投资回报率 - 这反过来又产生了一流的产品,具有高度定制的内容创建,跨渠道优化和目标用户的行为分析。
我们的数字营销服务正变得越来越强大,因为我们专注于高品质的GMV品牌,潜在合作伙伴成为GMV合作伙伴的转换可能性以及更好的ROI方向。我们非常满意我们的服务越来越受到市场的认可和行业的认可。本季度,我们被阿里巴巴的战略中心认证为合格的服务合作伙伴,并很高兴成为唯一获此殊荣的电子商务服务提供商。
我们的技术和创新中心正在努力研发将在三个关键系统中开发和部署的一系列新的创新模块和工具:基于云的系统,帮助品牌建立官方品牌商店和官方品牌微信迷你程序,零售运营支持系统或ROSS,提供数字工具,以提高效率和自动化,降低运营成本,并不断升级我们的核心电子商务系统。今年我们的首要任务是精简产品化并为这些模块和工具制定部署战略。
作为这一战略的一部分,我们今年3月在成都开设了新的研发中心。我们在成都的团队将成为最新技术潮流的中心,拥有广泛的低成本人才培养。
在第一季度,我们还推出了一个云系统Baozun Cloud,该系统在长期和短期应用场景中都升级为混合云模型,并结合了一系列云资源。这种高度定制的宝尊云将大大增强我们对SaaS平台和技术的存储和计算能力,以有效地满足我们品牌不断增长的需求并增强我们系统的弹性可扩展性。
宝尊云作为一种轻型结构,也将加强我们的资源整合,提高整体效率。随着我们的服务和产品继续在整个行业获得更广泛的认可,我们的投资得到了回报。我们再次被公认为Timo六星级电子商务服务提供商,其基于一系列绩效指标,包括运营能力,品牌开发能力和服务评级。这是蒂莫最高级别的认可。
In this first quarter, we launched partnership with a leading domestic FMCG brand who is also a top ranking brand in the world at their sector. For a brand of such huge scale, over first three months of operations, our service already helped them to achieve a significant GMV growth target and the partner view this as fantastic results. Actually, we decided to move further and formed a JV with them in end of April [indiscernible] to enable them benefiting this new era of e-commerce and the enormous growth opportunities. We believe this JV offers a truly unique value proposition by combining Baozun's in-depth knowledge of e-commerce and integrated technology together with the brand's comprehensive offline network and the leadership position in the FMCG sector.
On that good note, I will pass the call over to Robin to go over our financials. Thank you.
在第一季度,我们与国内领先的快速消费品品牌建立了合作伙伴关系,该品牌也是该行业的全球顶级品牌。 对于如此庞大规模的品牌,在前三个月的运营中,我们的服务已经帮助他们实现了显着的GMV增长目标,合作伙伴将其视为出色的结果。 事实上,我们决定进一步采取行动,并于4月底与他们一起成立合资公司[音频不清晰],使他们能够从这个电子商务的新时代和巨大的增长机会中受益。 我们相信,通过将宝尊对电子商务和集成技术的深入了解与品牌的综合线下网络以及快速消费品行业的领导地位相结合,该合资公司提供了真正独特的价值主张。
在那个好的说明中,我会把电话转给罗宾来审查我们的财务状况。 谢谢。
Robin Lu
Thank you, Vincent.
We delivered another solid quarter of GMV increasing by 58% year-over-year. Non-distribution GMV, in particular, increased by nearly 62% year-over-year. Most importantly, we continued to grow our business at a sustainable and well-balanced manner, which we believe will better position us to drive growth over the long term and allow us to generate value for our brand partners.
This April, we also issued our five-year convertible bond with a put on the third year and an interest rate of 1.625%. Net proceeds were around $270 million. With the substantial financial flexibility, we expect the use of the proceeds [indiscernible] to help support our growth initiatives -- our working capital over the next five years and the potential investment opportunities that may come up. This financing will further optimize our capital structure and lower our weighted average cost of capital.
Now let's go over the first quarter 2019 financial results in details. We believe year-over-year comparison is the best way to reveal our performance. Our percentage change I'm going to give will be on that basis. Once again, please note that all figures mentioned in this financial review section are in RMB.
Firstly, total GMV during the quarter increased by 58% to CNY7.83 billion. Our focus remains on growing our non-distribution business which showed GMV increase by 62% this quarter to CNY1.5 billion, in which service fee model is leading the pace. Total net revenues increased by 40% to CNY1.29 billion. Product sales revenue increased by 34% to CNY618 million. This record high growth rate in most recent three years of product sales was primarily attributed to more brands being introduced in the past 12 months and the solid performance of our existing brands due to the popularity of their products. Services revenue increased by 45% to CNY669 million during the quarter. The increase was primarily attributable to the rapid growth of the Company's consignment model and the service fee model, and in particular, the strong growth in digital marketing services.
Total cost and operating expenses were CNY1.24 billion compared to CNY893 million in the same quarter last year. In particular, cost of products increased to CNY509 million from CNY739 million last year primarily due to increase in product sales revenue. Gross margin of product sales remains flat 17.6%. Fulfillment expenses increased to CNY288 million from CNY211 million last year, mainly due to an increase in GMV from our distribution and the consignment model business and partially offset by improvements in efficiencies. As a percentage of GMV, our fulfillment expenses ratio improved to 3.7% from 4.3% a year ago, mainly as a result of early stage operating efficiency improvements from a couple of cost savings initiatives.
Sales and marketing expenses increased to CNY311 million from CNY221 million last year, in line with GMV growth as well as high growth from digital marketing services. As a percentage of GMV, our sales and marketing expenses ratio improved to 4% from 4.5% a year ago, mainly attributable to labor efficiency leverage and the improved profitability profile for digital marketing services.
谢谢你,文森特。
我们交付的另一季度GMV同比增长58%。特别是非分销GMV同比增长近62%。最重要的是,我们继续以可持续和平衡的方式发展我们的业务,我们相信这将使我们更好地推动长期增长,并让我们为我们的品牌合作伙伴创造价值。
今年4月,我们还发行了五年期可转换债券,第三年投入,利率为1.625%。净收益约为2.7亿美元。凭借巨大的财务灵活性,我们预计收益[音频不清晰]的使用将有助于支持我们的增长计划 - 未来五年的营运资金以及可能出现的潜在投资机会。该融资将进一步优化我们的资本结构并降低我们的加权平均资本成本。
现在让我们详细了解2019年第一季度的财务业绩。我们认为逐年比较是揭示我们业绩的最佳方式。我将给予的百分比变化将基于此。请再次注意,本财务审查部分提到的所有数字均为人民币。
首先,本季度的总GMV增长了58%,达到人民币78.3亿元。我们的重点仍然是发展我们的非分销业务,显示本季度GMV增长62%至人民币15亿元,其中服务费模式领先。总净收入增加40%至人民币12.9亿元。产品销售收入增加34%至人民币6.18亿元。在最近三年的产品销售中,这一创纪录的高增长率主要归功于过去12个月推出的品牌越多,以及由于其产品的普及,我们现有品牌的稳健表现。本季度服务收入增长45%至人民币6.69亿元。增长主要归因于公司寄售模式和服务费模式的快速增长,特别是数字营销服务的强劲增长。
总成本和运营支出为人民币12.4亿元,而去年同期为人民币893百万元。特别是,由于产品销售收入增加,产品成本从去年的人民币7.39亿元增加至人民币5.09亿元。产品销售毛利率保持平稳17.6%。实现支出从去年的人民币2.11亿元增加至人民币2.88亿元,主要是由于我们的分销和寄售模式业务的GMV增加,部分被效率提升所抵消。作为GMV的一个百分比,我们的履约费用率从一年前的4.3%提高到3.7%,这主要是由于几项成本节约计划的早期运营效率改善。
销售和营销费用从去年的人民币2.21亿元增加至人民币3.11亿元,与GMV增长以及数字营销服务的高增长保持一致。作为GMV的一个百分比,我们的销售和营销费用比率从一年前的4.5%提高到4%,主要归因于劳动效率杠杆和数字营销服务的盈利能力提升。
Technology and content expenses increased to CNY88 million from CNY50 million a year ago and CNY84 million last quarter. The increase was primarily due to our continued investments in technology during the first quarter. Our investments in technical innovation and productization totaled CNY23 million, up from CNY13.5 million last year.
G&A expenses increased to CNY45 million from CNY32 million last year, primarily due to an increase in administrative corporate strategy and business planning staff.
Income from operations increased to CNY46 million with operating margin of 3.6% compared with 3.1% in the same quarter of last year. Just a footnote. Net income from operations and the bottom line below have embedded accounting treatment on leasing expenses following adoption of ASC 842 effective on January 1, 2019.
All in all, non-GAAP income from operations was CNY65 million, an increase of 42% from CNY46 million last year. Non-GAAP operating margin remained flat at 5% on top of higher investments in technological innovation and productization during the quarter. Offsetting interest income, net interest expenses totaled CNY6 million compared with CNY2 million last year and CNY3.5 million last quarter, primarily due to the increased short-term bank loan position. While we completed the CB financing in April with a much lower interest rate of 1.625%, we have also retired some existing short-term bank loans which bear much higher interest rates.
In first quarter, net income attributable to ordinary shareholders of Baozun increased 128% to CNY34 million. Basic and diluted net income attributable to ordinary shareholders of Baozun per ADS were CNY0.59 and CNY0.57, respectively, compared to CNY0.27 and CNY0.25, respectively, during the same period of last year.
Non-GAAP net income attributable to ordinary shareholders of Baozun increased by 55% to CNY53 million. Basic and diluted non-GAAP net income attributable to ordinary shareholders of Baozun per ADS were CNY0.91 and CNY0.89, respectively, compared with CNY0.57 and CNY0.54, respectively, for the same period of last year.
As of March 31, 2019, we had CNY577 million in cash and cash equivalents and short-term investments compared with CNY514 million as of December 31, 2018.
Turning to guidance. Based on current macroeconomic and operating conditions, for the second quarter of 2019, we expect total net revenues to be between CNY1.55 billion and CNY1.6 billion, which represent a year-over-year growth rate of approximately 34% to 38%, in which services revenues to increase by over 40% on a year-over-year basis.
This concludes our prepared remarks. Thank you. Operator, we are now ready to begin the Q&A session. Thank you.
技术和内容费用从一年前的人民币5,000万元和上一季度的人民币8,400万元增加到人民币8,800万元。增加的主要原因是我们在第一季度继续对技术进行投资。我们在技术创新和产品化方面的投资总额为人民币2,300万元,高于去年的人民币1,350万元。
G&A费用从去年的人民币3200万元增加至人民币4500万元,主要是由于行政公司战略和业务规划人员的增加。
经营收入增加至人民币4,600万元,经营利润率为3.6%,而去年同期则为3.1%。只是一个脚注。自2019年1月1日起采用ASC 842后,运营净收入和以下底线对租赁费用进行了会计处理。
总而言之,非GAAP运营收入为人民币6500万元,比去年的人民币4600万元增长42%。除本季度技术创新和产品化投资增加外,非美国通用会计准则营业利润率保持在5%不变。抵消利息收入,净利息支出总额为人民币600万元,去年同期为人民币200万元,上季度为人民币350万元,主要是由于短期银行贷款头寸增加所致。虽然我们在4月份以1.625%的低利率完成了CB融资,但我们还退还了一些现有的短期银行贷款,这些贷款利率高得多。
第一季度,宝尊普通股东应占净利润增长128%至人民币3400万元。宝源普通股东每股ADS的基本及摊薄净利润分别为人民币0.59元及人民币0.57元,而去年同期分别为人民币0.27元及人民币0.25元。
归属于宝尊普通股东的非美国通用会计准则净利润增长55%至人民币53百万元。每股ADS归属于宝尊普通股股东的基本和摊薄非美国通用会计准则净利润分别为人民币0.91元和人民币0.89元,而去年同期分别为人民币0.57元和0.54元。
截至2019年3月31日,我们的现金和现金等价物和短期投资为人民币5.77亿元,而截至2018年12月31日为人民币5.14亿元。
转向指导。根据目前的宏观经济和经营状况,我们预计2019年第二季度的总净收入将在人民币15.5亿至人民币16亿元之间,同比增长率约为34%至38%。 ,服务收入同比增长40%以上。
以上是我们准备的评论。谢谢。接线员,我们现在准备开始问答环节了。谢谢。
问答会议
Thank you, sir. Ladies and gentlemen, we will now begin our question-and-answer session. [Operator Instructions] Your first question is from Alicia Yap from Citigroup. Your line is now open. Please go ahead.
谢谢你,先生。 女士们,先生们,我们现在开始我们的问答环节。 [操作员说明]您的第一个问题来自花旗集团的Alicia Yap。 你的生产线现已开放。 请继续。
Alicia Yap
Hi. Good evening, management. Thanks for taking my questions. I have one question. Could you elaborate a bit more and help us to maybe reconcile the differences between how the Company's effort in getting a higher quality GMV, which should imply higher take rate, while the implied take rate for the service revenue this quarter actually shows some declining trend. And similarly, based on your 2Q GMV and revenue guidance, it also seems to suggest that blended take rate will be similar to have some pressure on the service revenue. So can you help us understand the reasons? And should we expect to see the higher quality GMV eventually should translate to a higher take rate and revenue growth over time? Thank you.
你好。 晚上好,管理层。 谢谢你回答我的问题。 我有一个问题。 您能否详细说明一下,并帮助我们调整公司如何努力获得更高质量的GMV,这意味着更高的采用率,而本季度服务收入的隐含采用率实际上显示出一些下降趋势。 同样,基于您的第二季度GMV和收入指引,它似乎也表明混合采取率将类似于对服务收入产生一些压力。 你能帮我们理解原因吗? 我们是否应该期望更高质量的GMV最终应该转化为更高的采取率和收入增长? 谢谢。
Robin Lu
Hello, Alicia, it's Robin, and thanks for your question. Quality of GMV is the strategy, I mean, the Company is pursuing. And give you some color about Q1. As we remember, back in -- in the -- from the beginning of the Q1, I mean, some lower take rate categories like electronics brands, which rebounded -- I mean, the GMV growth rebounded very quickly in Q1, which really lowered down our blended take rate in Q1. As we have explained before, when you look at the blended take rate, the major or the primary factor is the mix of the categories, which means if you have more GMV coming from the lower take rate categories, I mean, your blended take rate will be negatively affected. And I think that is a major factor in Q1. And there is another minor factor I would describe. Yes, we are -- when we develop our new brands, most of the brands are in very high take rate categories. But there you need some ramp-up to reach the ideal take rate level, which means -- for example, if you do the business very properly in the upfront way, do the store operations and [indiscernible] additional marketing and other services, record consignments, maybe, and then the take rate will be ramped up to some certain level as we agree for the both parties. So it takes some time. I mean, in general, the larger the brand is, and the longer the time is. So you still need some time to say the result for our take rate improvement. However, I would reiterate that quality of GMV is our target and our strategy. We are working very hard on that, and the new brands we acquired, they have a certain [indiscernible] take rate. So we hope in the mid term, we will see the result. Thank you.
你好,艾丽西亚,这是罗宾,谢谢你的提问。我认为,GMV的质量是我们追求的战略。并给你一些关于Q1的颜色。我们记得,从第一季度初开始,我认为,一些较低的采取率类别,如电子品牌,反弹 - 我的意思是,第一季度GMV增长很快反弹,真正降低在第一季度降低我们的混合率。正如我们之前所解释的,当你看混合率时,主要因素或主要因素是类别的混合,这意味着如果你有更多的GMV来自较低的采用率类别,我的意思是,你的混合采取率将受到负面影响。我认为这是第一季度的一个主要因素。我还会描述另一个小因素。是的,我们是 - 当我们开发新品牌时,大多数品牌的采购率都非常高。但是你需要一些提升到达理想的采用率水平,这意味着 - 例如,如果你以前期的方式非常正确地做生意,做商店运营和[音频不清晰]额外的营销和其他服务,记录也许是货物,然后在我们同意双方的情况下,采购率将提升到某个水平。所以这需要一些时间。我的意思是,一般来说,品牌越大,时间越长。因此,您仍然需要一些时间来说明我们的提速率改善的结果。但是,我要重申,GMV的质量是我们的目标和我们的战略。我们正在努力工作,而我们收购的新品牌,他们有一定的[音频不清晰]接受率。所以我们希望在中期,我们会看到结果。谢谢。
Alicia Yap
Thank you.
谢谢。
会议主持员
Thank you, Alicia. Your next question is from Eileen Deng from Citibank. Your line is now open. Please go ahead.
谢谢,艾丽西亚。 您的下一个问题来自花旗银行的Eileen Deng。 你的生产线现已开放。 请继续。
艾琳邓
Hi management. This is Eileen from Deutsche Bank. Thank you, Vincent, Robin and Wendy, and congrats on the strong quarter. Management shared with us some of your view about how do we help our brand partners to best fit into Alibaba's strategy of, number one, going to the lower tier cities and also, number two, the [indiscernible] recommendations. And do you see any of the -- our brand partners, their resources and being reallocated to the non-brands [indiscernible] in any of the case? Thank you.
嗨管理。 这是来自德意志银行的艾琳。 谢谢你,Vincent,Robin和Wendy,并祝贺强劲的季度。 管理层与我们分享了一些观点,即我们如何帮助我们的品牌合作伙伴最好地融入阿里巴巴的战略,排名第一,进入低线城市,以及第二,[音频不清晰]建议。 您是否看到过任何一个 - 我们的品牌合作伙伴,他们的资源以及在任何情况下重新分配给非品牌[音频不清晰]? 谢谢。
Vincent Qiu
Okay. This is Vincent. Let me answer this first and maybe Junhua can also add some comments later. Yeah, we are now -- we are taking this omnichannel strategy and taking a brand position, so helping brands to do business across all the different channels. And we notice that there are some change happening [indiscernible]. For -- number one for this [indiscernible] we are closely follow -- follow this up with Timo and also our brands to enable them to offer personalized experiences for different group of consumers through mobile [indiscernible] and also from the desktops. So in this kind of initiative, we work with the Timo guys and brand guys closely, not only from an operational perspective but also from the technology side. So I think we are quite confident with this kind of initiative. Secondly, about the traffic thing, we know that there are more and more marketing and promotion tools invented on the platforms like Tobo (ph). And also they have this initiative to penetrate the lower tier cities of consumers. Right now, I think for us we don't see a strong dilution of our traffic because we are working with the top brands. But even though, we do need to put more attention and efforts for the customers above their own traffic operation initiatives like CRM system and also better conversion rate, this kind of initiative. So that is basically our view for this trend. Junhua, anything to comment?
好的。这是文森特。让我先回答一下,也许俊华也可以在以后添加一些评论。是的,我们现在 - 我们采取这种全渠道战略并占据品牌地位,从而帮助品牌在所有不同渠道开展业务。我们注意到发生了一些变化[音频不清晰]。对于这个[音频不清晰]的第一号我们密切关注 - 跟随Timo和我们的品牌,使他们能够通过移动[音频不清晰]和台式机为不同的消费群体提供个性化体验。因此,在这种倡议中,我们与Timo人员和品牌人员密切合作,不仅从运营角度而且从技术方面。所以我认为我们对这种倡议非常有信心。其次,关于交通问题,我们知道在Tobo(ph)这样的平台上发明了越来越多的营销和推广工具。此外,他们还有这一举措,以渗透到消费者的低线城市。现在,我认为对于我们来说,我们并没有看到我们的流量大幅下降,因为我们正在与顶级品牌合作。但即便如此,我们确实需要为客户提供更多的关注和努力,超越他们自己的交通运营计划,如CRM系统,以及更好的转换率,这种倡议。所以这基本上是我们对这一趋势的看法。君华,有什么可评论的?
吴俊华
Okay. And I want to add something related to the personalization [indiscernible] stuff. So that kind of mechanism is based on the data bank from Alibaba back-end system. So the data bank [indiscernible] emphasized more on the AIPL stands for aware, interested, purchase and loyal. So in terms of the traffic reallocation, that mechanism doesn't really just shift from traffic from one side to another but helping us the operation business partner like us to be more accurate to target the right consumers to our brand, to drive higher conversion rate for our brand partners in terms of product selling and making transactions and to keep the loyalty programs being long-term to make more repeat purchase rate. So, as Vincent said, we haven't witnessed any kind of the traffic reallocation from Tobo to Timo, but in the future years and the future [indiscernible] we can also keep tracking on the change of the Alibaba's strategic movement and let you know in the future. Thank you.
好的。 我想添加与个性化[音频不清晰]相关的东西。 所以这种机制是基于阿里巴巴后端系统的数据库。 所以数据库[音频不清晰]更多地强调AIPL代表意识,感兴趣,购买和忠诚。 因此,就流量重新分配而言,该机制并非真正只是从一方流量转移到另一方面,而是帮助我们像我们这样的运营业务合作伙伴更准确地将正确的消费者定位到我们的品牌,以提高转化率 对于我们的品牌合作伙伴而言,在产品销售和交易方面,以及保持忠诚度计划的长期性,以使更多的重复购买率。 因此,正如文森特所说,我们没有目睹任何类型的从托博到蒂莫的交通重新分配,但在未来几年和未来[音频不清晰]我们也可以跟踪阿里巴巴战略运动的变化并让你知道 在将来。 谢谢。
艾琳邓
Thank you very much. That will be very helpful.
非常感谢你。 这将非常有帮助。
会议主持员
Thank you, Eileen. Your next question is from Joyce Ju from Bank of America Merrill Lynch. Your line is now open. Please go ahead.
谢谢,艾琳。 您的下一个问题来自Bank of America Merrill Lynch的Joyce Ju。 你的生产线现已开放。 请继续。
Joyce Ju
Good evening, Vincent, Junhua, Robin and Wendy. Thanks for taking my questions. My question is regarding our technology side. Because we actually been to our annual conference in Shanghai in May and also we saw like there are new, good technology product launched, and also we heard like we are also opening a new technology studio or like -- or like a center -- technology center in Chengdu. Just want to understand like in terms of our overall technology team's headcount expansion plan or like investment on their side, what's our plan and also for those technology products what's our expectation on them and how it will help add value to our overall service to the brands. And secondly is a housekeeping question for our same-store sales growth for existing brands for this quarter. Thank you.
晚安,文森,君华,罗宾和温迪。 谢谢你回答我的问题。 我的问题是关于我们的技术方面。 因为我们实际参加了5月份在上海召开的年度会议,我们也看到了推出新的,优秀的技术产品,我们也听说我们也在开设一个新的技术工作室或类似 - 或者像中心 - 技术 中心在成都。 只是想了解我们的整体技术团队的人员扩张计划或者他们的投资,我们的计划以及这些技术产品对我们的期望是什么以及它将如何帮助我们为品牌提供整体服务的价值。 其次是本季度现有品牌同店销售增长的管家问题。 谢谢。
Robin Lu
Sure. I think I can't answer part of questions. If you -- maybe Vincent and Junhua will add up something. Regarding R&D headcount plans, I would say we are working very aggressively to keep the balance between the headcount and the investment and our productization and our innovation because -- just now you mentioned about our seminar in Shanghai and one way approach to the clients are reducing -- technology is playing more and more important role and our products and our service is really very good position to work with the partners. So I think we still need to invest in the technology and meanwhile we keep the balance between the headcount and the investment. For example, this quarter, we opened our R&D center in Chengdu temporarily increased technology investment. But as you know, Chengdu is in the -- and a bit of low-cost headcount resources and also have more like technological talent, resources that we can acquire over there. So it's kind of like a long-term proposition for us to -- for our technology investment, yeah.
当然。我想我无法回答部分问题。如果你 - 也许文森特和君华会加起来。关于研发人员计划,我想说我们正在积极地努力保持人员与投资,产品化和创新之间的平衡,因为 - 刚才你提到我们在上海的研讨会,并且客户的单向方法正在减少 - 技术正在发挥越来越重要的作用,我们的产品和服务确实非常适合与合作伙伴合作。所以我认为我们仍然需要投资这项技术,同时我们在人员和投资之间保持平衡。例如,本季度,我们在成都开设了研发中心,暂时加大了技术投入。但是如你所知,成都是一个低成本的人力资源,也有更多像我们可以在那里获得的技术人才和资源。对我们来说,这有点像是一个长期的主张 - 对于我们的技术投资,是的。
Joyce Ju
Got it. Then the sales increase forecasts [indiscernible] for the existing brands, this quarter?
得到它了。 那么本季度销售额对现有品牌的预测[音频不清晰]增加了吗?
Robin Lu
It's not clear. Sorry?
目前尚不清楚。 抱歉?
Joyce Ju
The growth forecast we have like existing brands drive -- drove the growth and also the incremental brand -- new brands, right...
增长预测我们对现有品牌的推动 - 推动增长以及增量品牌 - 新品牌,对......
Robin Lu
Okay. The same -- yeah, I think you are asking the same store sales growth, which is 46% versus (ph) the growth is 48%. When you compare with the last few quarters, you can see the trend. We are -- we have more share or more contribution of GMV coming from the new brands.
好的。 同样 - 是的,我认为你要求同店销售增长,这是46%,而(ph)增长是48%。 当您与过去几个季度进行比较时,您可以看到趋势。 我们 - 来自新品牌的GMV的份额或贡献更多。
Joyce Ju
Cool. Cool. Got it. Thank you.
凉。 凉。 得到它了。 谢谢。
Robin Lu
Thank you.
谢谢。
会议主持员
Thank you, Joyce. Your next question is from Monica Chen from Credit Suisse. Your line is now open. Please go ahead.
谢谢,乔伊斯。 您的下一个问题来自瑞士信贷的Monica Chen。 你的生产线现已开放。 请继续。
莫妮卡·陈
Hi. Good evening, management, Vincent, Junhua, Robin and Wendy. So firstly, congratulations that we have established a close relationship and set up a JV with this leading domestic brand, which is quite a milestone for us. So what is our following strategy to acquire more domestic customers and in what kind of category are we interested in? And also in addition, should we expect the margin profile or the take rates for these domestic brands being similar or better than the global brands that we have been working with in the past? Thank you.
你好。 晚上好,管理层,Vincent,Junhua,Robin和Wendy。 首先,祝贺我们与这个国内领先品牌建立了密切的合作关系并建立了合资企业,这对我们来说是一个里程碑。 那么我们采取以下策略来获得更多的国内客户以及我们感兴趣的类别是什么? 此外,我们是否应该预期这些国内品牌的利润率或采购率与我们过去一直合作的全球品牌相似或更好? 谢谢。
Robin Lu
Okay. I think I can take this question. It's Robin, Monica. For the second question, I mean, it really depends on what category we work with and is not related to the brand, either it's international or domestic brand. That's the answer for the second question. For the first question, I think there is a trend with more and more emerging local brands or the larger brands coming up, and the way to think -- there is a potential market we can do with the accumulated experiences and our strong technology support and the services. In the meantime, we do think with the milestone of the JV with one of the leading FMCG local brands we set up last month, we can just have a -- progressively we will make the progress in the domestic brands.
好的。 我想我可以接受这个问题。 这是罗宾,莫妮卡。 对于第二个问题,我的意思是,它实际上取决于我们合作的类别,与品牌无关,无论是国际品牌还是国内品牌。 这是第二个问题的答案。 对于第一个问题,我认为有越来越多的新兴本土品牌或更大品牌出现的趋势,以及思考的方式 - 我们可以利用积累的经验和强大的技术支持来做一个潜在的市场。 服务。 与此同时,我们确实认为合资公司的里程碑是我们上个月建立的领先的快速消费品本地品牌之一,我们可以 - 我们将逐步推进国内品牌的进步。
Vincent Qiu
Yeah. Just one more comment from here, Monica. This is Vincent. You talked about the margin trend of the domestic customer -- domestic brands. We think this -- direction for us to get a better quality of GMV as well because for the major domestic brands, we are targeting to provide more services like IT -- technology related -- digital marketing related, these kind of services. So we are expecting a better quality of GMV from these kind of brands.
是啊。 莫妮卡,还有一点评论。 这是文森特。 您谈到了国内客户的利润趋势 - 国内品牌。 我们认为这是一个方向,我们也可以获得更好的GMV质量,因为对于国内主要品牌,我们的目标是提供更多的服务,如IT - 技术相关 - 数字营销相关,这类服务。 所以我们期待从这些品牌中获得更好的GMV品质。
莫妮卡·陈
Thank you, Vincent.
谢谢你,文森特。
会议主持员
Thank you, Monica. [Operator Instructions] Your next question is from Billy Leung from Haitong International. Your line is now open. Please go ahead.
谢谢你,莫妮卡。 [操作员说明]您的下一个问题来自海通国际的Billy Leung。 你的生产线现已开放。 请继续。
Billy Leung
Hi management, thanks for taking my question and congrats on a solid results and also a very strong outlook as well. I've just got two questions. I think the first question is related to our domestic clients. Could management share how much the domestic clients are actually accounting for in GMV right now? And do we have a preferred level or a target level of the split between global and domestic client GMV? That's my first question. My second question is, can management share if we have any new products or services in the pipeline? So, for example, maybe even talk about how SHOPDOG is doing and being adopted by clients. Thank you.
嗨管理层,感谢您提出我的问题,并祝贺取得了可靠的成果,同时也表现出了非常强烈的前景。 我刚才有两个问题。 我认为第一个问题与我们的国内客户有关。 管理层能否分享国内客户目前在GMV中实际占多少? 我们是否有全球和国内客户GMV之间分配的首选水平或目标水平? 那是我的第一个问题。 我的第二个问题是,如果管道中有任何新产品或服务,管理层可以共享吗? 因此,例如,甚至可能会谈论SHOPDOG如何做和被客户采用。 谢谢。
Robin Lu
Sure. Hi Billy, I'm -- it's Robin. I can take the first question. As of today, we are -- most of the brands coming from the international brands, but what I can -- I will tell you is, even though they are international brands, they have been localized in China for many years and their supply chain in China and all around Asia. So it's not very different from the local brands even though there is something like a different model or different approach. And regarding the local brands [indiscernible]. I mean, the last month is kind of like -- first half, we moved down to the -- we moved up to the local brands. And we are -- that's our addressable -- [indiscernible] addressable market in our sector. So, we are still working on that. Thank you.
当然。 嗨比利,我 - 这是罗宾。 我可以提出第一个问题。 截至今天,我们 - 大部分品牌都来自国际品牌,但我能告诉你的是,即使它们是国际品牌,它们已经在中国本地化多年及其供应链 在中国和亚洲各地。 所以它与本土品牌没有太大的不同,即使有不同的模型或不同的方法。 而对于本土品牌[音频不清晰]。 我的意思是,上个月有点像 - 上半年,我们搬到了 - 我们搬到了本地品牌。 我们是 - 这是我们可以解决的问题 - 我们这个行业的[音频不清晰]可寻址市场。 所以,我们仍在努力。 谢谢。
Vincent Qiu
Okay. Let me take the second one. Technology is always a very important element in the strategy. And just now, we -- in the prepared remarks, we just mentioned about three family of technology products. First one is about the core e-commerce system. Second one is the retail operations support system. We call it ROSS. And then there is the brand -- official store system. Three families have different abbreviations. For the first one, I mean, the e-commerce core system, we are gradually building a better version of that and then gradually move some clients onto that platform. And that platform is getting much better than the previous versions; so more stable, more scalable. So that is the first one. This one is very important for us because we need it to accommodate all the attractive transactions happening in the Company. And the second one, ROSS, is a quite big and growing family. A lot of different names. Before, maybe you have some of the -- heard of that. Most of them are incorporated right now into this ROSS family. And also some newer projects and modules are also adding to this family. So I think this will be a very important year for us. So, we are expecting a lot of more -- better efficiencies, better automation elements added into the family. And then about the third one I mentioned is the about the brand official store system. This one we developed this last year and this year is quite a harvest year. We have more and more brands sitting on this new platform, SaaS based and also much better manageability and good support for the future potential. So that is about the updates of that. SHOPDOG is a -- quite a [indiscernible] initiative. I think the segregation of SHOPDOG is quite healthy. We're helping different brands adapting to that tool as well.
好的。让我来看看第二个。技术始终是战略中非常重要的因素。就在此刻,我们 - 在准备好的评论中,我们刚才提到了三个技术产品系列。第一个是关于核心电子商务系统。第二个是零售业务支持系统。我们称之为ROSS。然后是品牌 - 官方商店系统。三个家庭有不同的缩写。对于第一个,我的意思是,电子商务核心系统,我们正逐步建立一个更好的版本,然后逐步将一些客户端移动到该平台。而且这个平台比以前的版本好多了
Billy Leung
Okay. Thank you, Vincent. Thank you, Robin.
好的。 谢谢你,文森特。 谢谢你,罗宾。
Vincent Qiu
Thank you, Billy.
比利,谢谢你。
会议主持员
Thank you, Billy. Your next question is from Sally Chan from CLSA. Your line is now open, Sally. Please go ahead.
比利,谢谢你。 您的下一个问题来自里昂证券的Sally Chan。 你的生产线现已开放,莎莉。 请继续。
莎莉陈
Yes. Hello. Good evening and thank you, management, for taking my question. My question is on the accounts receivable days, which lengthened to over 100 days in this quarter. And still a large part of that is actually driven by business mix shift toward the services model. Just wondering are we doing any initiative to stabilize the rate of increase going forward. If so, how is the progress so far? Do we have some metrics or targets to share on that front? Thank you.
是。 你好。 晚上好,谢谢管理层提出我的问题。 我的问题是应收账款天数,本季度延长至100天以上。 而且其中很大一部分实际上是由业务组合转向服务模式。 只是想知道我们是否采取任何措施来稳定未来的增长率。 如果是这样,到目前为止进展如何? 我们是否有一些指标或目标可以在这方面分享? 谢谢。
Robin Lu
I think that's my question. You know, first of all, in Q1, when you look at the accounts receivables levels, kind of like more than CNY200 million coming from our larger accounts because of the system update, it coincidentally returned back to our accounts right after April 4. So you'll see a relatively larger number in the accounts receivable. And in Q2, as of -- up to the day, pretty normal. We have a very strict plan for every month collectibles. And also, we are improving the automated billing and cancellation system for each brand partners, and we do think that is a welcome tool and we can see the progress in Q2.
我认为这是我的问题。 你知道,首先,在第一季度,当你看到应收账款水平时,由于系统更新而来自我们较大账户的超过2亿元人民币,它恰好在4月4日之后返回我们的账户。所以 你会在应收账款中看到一个相对较大的数字。 在第二季度,截至当天,非常正常。 我们对每个月的收藏品都有非常严格的计划。 而且,我们正在改进每个品牌合作伙伴的自动计费和取消系统,我们认为这是一个受欢迎的工具,我们可以看到第二季度的进展。
会议主持员
Hi Sally, any more follow-up questions?
嗨莎莉,还有其他后续问题吗?
莎莉陈
Yes. Thank you. Okay. I actually have one more on the -- sort of on the trade war impact. How should we think about trade war's impact on our business? And have we observed some deceleration in overall consumption sentiment, especially in terms of sentiment toward US or foreign brands? How should we think about that? Thank you.
是。 谢谢。 好的。 我实际上还有一个 - 关于贸易战的影响。 我们应该如何看待贸易战对我们业务的影响? 我们是否观察到整体消费情绪有所减缓,尤其是对美国或外国品牌的情绪? 我们该怎么想呢? 谢谢。
Robin Lu
Sure. This is Robin again. Let me take this question. I don't think there is any impact up to today about what -- the macro condition you talk about. And as I mentioned just now, I mean, almost all the brands we serve, they are -- they have been localized in China for many years, not only the brand image but also the supply chain are around the China or Asia. So for business itself, we don't see any impact now. But we are cautiously watching all the macro conditions, which we cannot control but we can watch and take some actions if it's necessary. But now everything's OK. In the meantime, as I mentioned, in these macroeconomics conditions, we do see some opportunities in the local brands, which -- we are working on that now. So, we think that no actual impact in our business till now.
当然。 这又是罗宾。 让我来看看这个问题。 我认为今天到底有什么影响 - 你谈到的宏观情况。 正如我刚才提到的那样,我的意思是,几乎我们所服务的所有品牌都是 - 他们已经在中国本地化多年,不仅是品牌形象,还有供应链都在中国或亚洲。 因此,对于业务本身,我们现在看不到任何影响。 但我们谨慎地观察所有宏观条件,我们无法控制,但如果有必要,我们可以观察并采取一些行动。 但现在一切都好。 与此同时,正如我所提到的,在这些宏观经济条件下,我们确实看到了本土品牌的一些机会 - 我们现在正在努力。 所以,我们认为到目前为止我们的业务没有实际影响。
莎莉陈
Got it. Thank you. Thank you, Robin.
得到它了。 谢谢。 谢谢你,罗宾。
会议主持员
Thank you, Sally. Your next question is from Tian Hou from T.H. Capital. Your line is now open. Please go ahead.
谢谢,莎莉。 您的下一个问题来自T.H.E的Tian Hou。 首都。 你的生产线现已开放。 请继续。
田厚
Yeah. Good evening, management. Congratulations on a good quarter. Can you guys give us some updates on your brand development targets in 2019? So, if it's possible, can we have a breakdown between international brands and the domestic brands? So that's on the brands. The second question is really what is the take rate outlook for the rest of the year? Thank you.
是啊。 晚上好,管理层。 祝贺好季度。 您能否在2019年向我们提供有关您的品牌发展目标的最新消息? 那么,如果可能的话,我们可以在国际品牌和国内品牌之间进行细分吗? 这就是品牌。 第二个问题是,今年剩余时间的采取率前景是什么? 谢谢。
Robin Lu
Sure. It's Robin again. I think that's my question. We are targeting over 40 new brands [indiscernible] this year and most of the brands are international brands and we -- we do have -- and some of the local brands and about the whole market size, we are -- as we talked about, as I remember last year, we are targeting top 1,000 brands internationally and top 200 brands domestically for -- we regard that as our fourth stage of addressable market. On the further [indiscernible] take rate, I explained the primary factor is the mix of the categories. Based on the current performance of Q2, we are expecting we have a slightly better take rate than Q1, and for the next earnings call, we would update for the -- for the second half of the take rate. But we do hope we can get a better take rate for the next half year.
当然。 这是罗宾。 我认为这是我的问题。 我们今年瞄准了40多个新品牌[音频不清晰],大多数品牌都是国际品牌,而我们 - 我们确实拥有 - 以及一些本地品牌和整个市场规模,我们正如我们所讨论的那样 我记得去年,我们的目标是国际上排名前1000的品牌和国内200强品牌 - 我们认为这是我们可寻址市场的第四个阶段。 在进一步[音频不清晰]的采取率,我解释了主要因素是类别的混合。 根据第二季度的当前表现,我们预计我们的采取率会略好于第一季度,而对于下一次的财报电话会议,我们会更新 - 对于下半年的采用率。 但我们希望我们能够在下半年获得更好的接受率。
田厚
Thank you.
谢谢。
会议主持员
Thank you, Tian. Your next question is from Chris Zhou from Blue Lotus. Your line is now open. Please go ahead.
谢谢田。 您的下一个问题来自Blue Lotus的Chris Zhou。 你的生产线现已开放。 请继续。
克里斯周
Hi. Good evening, management. Thanks for taking my questions. I just have one question. As we see the distribution GMV grew by 32% [indiscernible] year-over-year, overseas [indiscernible] and [indiscernible] in Q4, I want to just ask, would you acquire more brands in product sales model? And how should we think about the product sales gross margin impact by new brands? And thanks -- thanks a lot.
你好。 晚上好,管理层。 谢谢你回答我的问题。 我只有一个问题。 正如我们所看到的那样,在第四季度,GMV的分布同比增长了32%[音频不清晰],海外[音频不清晰]和[音频不清晰],我想问一下,您是否会在产品销售模式中获得更多品牌? 我们应该如何看待新品牌对产品销售毛利率的影响? 谢谢 - 非常感谢。
Robin Lu
Sure. Let me take this question. It's Robin. For the distribution, yes, we are [indiscernible] big brands back in Q4, which utilized -- utilizing the distribution model. I want to specify we are focused on service model, which -- the way you see the revenue pie, service model is sharing a larger pie from the total revenue, and also the growth rate is -- is outpacing distribution model. However, as long as we can control the inventory -- we can control the inventory risk, we are not going to eliminate distribution model, which means we would carefully select the products appropriate for our distribution model. That's why we chose the two large brands in Q4 as a -- to use the distribution model. That's the reason why we see the higher growth rates than before, more than 30% year-over-year growth. And for the margin, just the same route to the service model. In the very beginning, yes, we are -- we sacrificed a little bit in the gross margin for the new brands. But regarding the Q1 gross margin, which is flat with the year ago, I think the main reason is that [indiscernible] because of the Chinese New Year and some other factors. Thank you.
当然。让我来看看这个问题。这是罗宾。对于分销,是的,我们是[音频不清晰]大品牌在第四季度,利用 - 利用分销模式。我想指出我们专注于服务模式,即 - 你看到收入饼的方式,服务模式是从总收入中分享更大的馅饼,还有增长率 - 正在超过分销模式。但是,只要我们可以控制库存 - 我们可以控制库存风险,我们就不会消除分销模式,这意味着我们会仔细选择适合我们分销模式的产品。这就是为什么我们在第四季度选择两个大品牌作为 - 使用分销模式。这就是为什么我们看到比以前更高的增长率,同比增长超过30%的原因。而对于保证金,只是与服务模型相同的路线。在一开始,是的,我们是 - 我们牺牲了新品牌的毛利率。但关于第一季度毛利率与去年持平,我认为主要原因是[音频不清晰]因为春节等因素。谢谢。
会议主持员
Thank you, Chris. Your next question is a follow-up question from Alicia from Citigroup. Your line is now open. Please go ahead.
谢谢你,克里斯。 您的下一个问题是来自花旗集团的Alicia的后续问题。 你的生产线现已开放。 请继续。
Alicia Yap
Hi. Thanks for taking my follow-up question. Just very quickly on overall margins trend. Because in Q1 we did see some leverage on the fulfillment and also the sales and marketing. So how should we think about overall trend for the second quarter and even into the second half? Will the second half be better than the first half in terms of the year via comparison? Thank you.
你好。 谢谢你接受我的后续问题。 只是很快就整体利润率趋势。 因为在第一季度我们确实看到了对履行以及销售和营销的一些影响。 那么我们应该如何看待第二季度乃至下半年的整体趋势呢? 通过比较,下半年的年度会比上半年更好吗? 谢谢。
Robin Lu
Sure. My question again, Alicia. Thank you for your -- for this question. Yeah, we do see some leverage in the fulfillment and marketing in Q1. And I don't think we can comment on the following quarter specifically. But in the trend, we do think we will have more space for our cost saving initiatives at the technology [indiscernible] so that we can improve our efficiency and apparently reduce our costs. Yes, in a way, we are very confident on our margin improvement. And regarding the nice margin, I think we have another factor, which is, we are -- we have a CB financing and we can better balance our '19 [indiscernible] interest expense which includes both interest income and expenses and we can decrease our net interest expense with the benefit from the interest difference between the financing -- financing costs we get and the current [indiscernible] banking savings interest. So for the net margin, we do think we have the -- we have the chance to improve too.
当然。 我的问题,艾丽西亚。 谢谢你 - 对于这个问题。 是的,我们确实看到了第一季度履约和营销的一些影响力。 我认为我们不会特别对下一季度发表评论。 但在这一趋势中,我们确实认为我们将在技术[音频不清晰]方面为我们的成本节约计划提供更多空间,以便我们可以提高效率并显着降低成本。 是的,在某种程度上,我们对保证金的改善非常有信心。 关于良好的保证金,我认为我们有另一个因素,我们是 - 我们有CB融资,我们可以更好地平衡我们'19 [不可分辨]的利息支出,包括利息收入和支出,我们可以减少我们的 净利息费用,从我们获得的融资 - 融资成本与当前[音频不清晰]银行存款利息之间的利息差异中获益。 因此,对于净利润率,我们认为我们有 - 我们也有机会改善。
Alicia Yap
I see. Thank you.
我知道了。 谢谢。
Robin Lu
Thank you.
谢谢。
会议主持员
Thanks, Alicia. As there are no more questions in queue, I'd like to hand the call over back to Wendy for her closing remarks. Wendy, please continue.
谢谢,艾丽西亚。 由于队列中没有其他问题,我想把这个电话转回温迪,以表达她的闭幕词。 温迪,请继续。
Wendy Sun
Thank you, operator. In closing, on behalf of the Baozun management team, I would like to thank you for the participant into this call. If you require any further information or keen to visit us in China, please let us know. Thank you for joining us today. This concludes the call.
谢谢运营商。 最后,我代表宝尊管理团队,感谢您参加此次电话会议。 如果您需要任何进一步的信息或热衷于访问我们在中国,请告诉我们。 感谢您今天加入我们。 电话结束了。
会议主持员
Thank you, Wendy. Ladies and gentlemen, this concludes our conference call for today. Thank you all for your participation. You may all now disconnect.
谢谢你,温迪。 女士们,先生们,今天的电话会议结束了。 谢谢大家的参与。 你现在可能都断开了。
相关问题
互联网券商的港股、美股开户教程
如果您对美股 或者 港股也感兴趣, 或者想要了解如何开户, 可以加我wechat: xiaobei006006, 同时也可以拉您进美股交流群哦。
最后的最后 祝大家都有一个美好的投资生活哦。
大家也可以关注【美股指南】公众号, 即可获得《小白投资美股指南(雪球「岛」系列)》电子书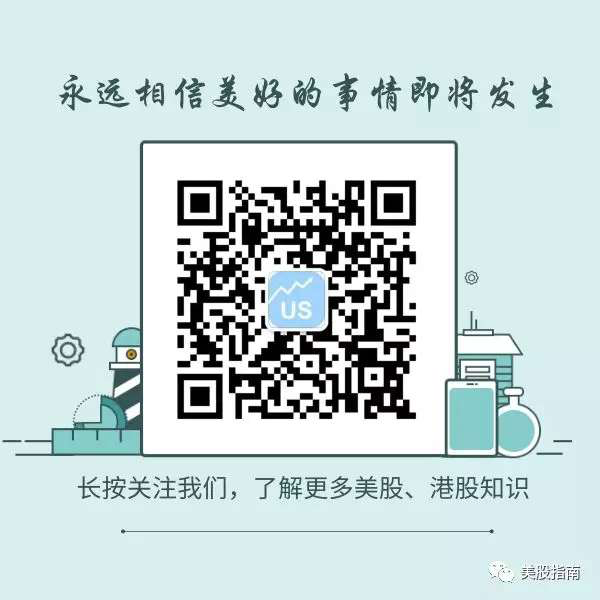 ---
写在最后
---
暂无回复。