Ascendis Pharma A / S (ASND) 首席执行官 Jan Mikkelsen 于 2019年 第一季度业绩 - 收益电话成绩单
Ascendis Pharma A/S (NASDAQ:ASND) Q1 2019 Earnings Conference Call May 30, 2019 4:30 PM ET
Ascendis Pharma A / S(纳斯达克股票代码:[ASND])2019年第一季度收益电话会议2019年5月30日美国东部时间下午4:30
公司参与者
Scott Smith - Senior Vice President & Chief Financial Officer
Jan Mikkelsen - President & Chief Executive Officer
Jonathan Leff - Chief Medical Officer
Scott Smith - 高级副总裁兼首席财务官
Jan Mikkelsen - 总裁兼首席执行官
Jonathan Leff - 首席医疗官
电话会议参与者
Tazeen Ahmad - Bank of America Merrill Lynch
Jessica Fye - JPMorgan
Michelle Gilson - Canaccord Genuity
Adam Walsh - Stifel
Alethia Young - Cantor Fitzgerald
Tazeen Ahmad - 美国银行美林证券
Jessica Fye - 摩根大通
米歇尔吉尔森 - Canaccord Genuity
亚当沃尔什 - Stifel
Alethia Young - Cantor Fitzgerald
会议主持员
Good day, ladies and gentlemen, and welcome to the First Quarter 2019 Ascendis Pharma Earnings Conference Call. At this time, all participants are in a listen-only mode. Later we will conduct the question-and-answer session, and instructions will follow at that time. [Operator Instructions] As a reminder, this call will be recorded.
I would now like to introduce your host for today's conference, Mr. Scott Smith, Senior Vice President and Chief Financial Officer of Ascendis Pharma. You may begin.
美好的一天,女士们,先生们,欢迎参加2019年第一季度Ascendis Pharma收益电话会议。 此时,所有参与者都处于只听模式。 稍后我们将进行问答环节,当时会有说明。 [操作员说明]提醒一下,此通话将被录制。
我现在想介绍一下今天会议的主持人,Ascendis Pharma的高级副总裁兼首席财务官Scott Smith先生。 你可以开始吧。
斯科特史密斯
Thank you, operator. Thank you everyone for joining our first quarter 2019 financial results conference call today. I'm Scott Smith, Chief Financial Officer of Ascendis. Joining me on today's call is Jan Mikkelsen, President and Chief Executive Officer; and Dr. Jonathan Leff, Chief Medical Officer.
Before we begin, I'd like to remind you that this conference call will contain forward-looking statements that are intended to be covered under the Safe Harbor provided by the Private Securities Litigation Reform Act. Examples of such statements may include, but are not limited to, are progress on our pipeline candidates and our expectations with respect to their continued progress, statements regarding our strategic plans, our goals regarding our clinical pipeline, statements regarding the market potential of our pipeline candidates and statements regarding the planned regulatory filings.
These statements are based on information that is available to us today. Actual results or events could differ materially from those in the forward-looking statements and we may not achieve our goals, carry out our plans or intentions, or meet the expectations or projections disclosed in our forward-looking statements. And you should not place undue reliance on these statements.
Our forward-looking statements do not reflect the potential impact of any licensing agreements, acquisitions, mergers, dispositions, joint ventures, or investments that we may enter into or terminate. We assume no obligation to update these statements as circumstances change except as required by law. For additional information concerning the factors that could cause actual results to differ materially, please see the forward-looking statements section in today's press release and the Risk Factors section of our annual report on Form 20-F filed on April 3, 2019.
Please note that our TransCon product candidates are investigational products candidates and not approved for commercial use. The safety and effectiveness of any TransCon product candidates has not yet been established. None of the statements made on the conference call regarding our TransCon product candidates shall be viewed as promotional.
On today's call, we will discuss our first quarter 2019 financial results and provide a business update. Following some prepared remarks, we will then open up the call to questions.
I'll now turn the call over to Jan Mikkelsen, our President and Chief Executive Officer. Jan?
谢谢运营商。感谢大家今天参加2019年第一季度财务业绩电话会议。我是Ascendis首席财务官斯科特史密斯。今天与我联系的是Jan Mikkelsen,总裁兼首席执行官
Jan Mikkelsen
Good afternoon, everyone, and thank you for joining us today. In my view 2019 has been the most transformative period in Ascendis history, as we validated our TransCon platform with clinical results from the Phase III heiGHt and fliGHt Trials for TransCon Growth Hormone. For TransCon Growth Hormone not only did the heiGHt Trial receive its primary objectives of non-inferiority compared with daily growth hormone in pediatric growth hormone deficiency, it also demonstrated superior efficacy with comparable safety and tolerability to our daily growth hormone therapy.
The safety profile was further reinforced in the fliGHt Trial. In heiGHt, we also demonstrated a three full incident approved as part in the TransCon growth hormone versus daily growth hormone, which contribute to a higher observed annual growth velocity for the TransCon Growth Hormone.
In addition, we initiated our global Phase II trial for TransCon PTH in adults, subject with hypoparathyroidism and assume the old enrolling patients with a goal of completing the trial and performing topline data in the fourth quarter of this year. And we are on track to initiate a global Phase II trial for TransCon CNP, our candidate for children with achondroplasia in the third quarter of this year.
Our long-term dedication to our TransCon Growth Hormone program is an example of our commitment to patients' enzymes. In the past, we have shared with you the importance of understanding that our quality of growth hormone on our conference call. I have been reflected recently on our journey. Two years ago, in March 2017, we shared our target product profile by saying: The goals is to achieve all the integrated effect of growth hormone treatment including catch-up and sustained growth velocity, improved body conversation, including fat mass and muscle, buildup bone health and improved quality of life.
We believe maintaining the same mode of action and tissue distribution is critical to mimic all these effect of the negative growth hormone. We have the only long acting growth hormone product in clinical development that is based on the release of an unmodified human growth hormone, the same as in doses and daily growth hormone. Our TransCon Technology allows unmodified growth hormone to diffuse really into the tissues, maximizing its efficacy to clear out the same effect as in doses or daily growth hormone.
Later that year at our November conference call, we discussed TransCon Growth Hormone is built on delivering the same active growth hormone as daily growth hormone at the same maximum concentration and overall exposure that physician had come to expect for over 30 years. We are developing our TransCon Growth Hormone to have comparable clinical benefit and the same optimal product feature as daily growth hormone with an easy driven easy [indiscernible] demonstration. We have applied many decades of learning regarding growth hormone product design in this program. We had now successfully developed TransCon Growth Hormone from the ideal phase to the positive phase 3 data and develop TransCon PTH and TransCon CNP from the ideal Phase to positive clinical stage. The driver for this success is our focus on the science one of our three core values; patients, science and passion.
大家下午好,感谢您今天加入我们。在我看来,2019年是Ascendis历史上最具变革性的时期,因为我们使用TransCon生长激素的III期heiGHt和fliGHt试验验证了TransCon平台的临床结果。对于TransCon生长激素而言,heiGHt试验不仅与儿童生长激素缺乏症中的日常生长激素相比,其非劣效性的主要目标,它还表现出优异的疗效,具有与我们的日常生长激素疗法相当的安全性和耐受性。
在fliGHt试验中进一步强化了安全性。在heiGHt中,我们还证明了TransCon生长激素与日常生长激素相关的三个完整事件,这有助于观察TransCon生长激素的更高年增长速度。
此外,我们在成人中开展了针对TransCon PTH的全球II期临床试验,患有甲状旁腺功能减退症,并假设老年入组患者的目标是在今年第四季度完成试验和执行一线数据。我们有望在今年第三季度为我们的患有软骨发育不全儿童的候选人TransCon CNP启动全球II期临床试验。
我们对TransCon生长激素计划的长期奉献是我们对患者酶的承诺的一个例子。在过去,我们与您分享了在电话会议上了解我们的生长激素质量的重要性。我最近在旅程中得到了反思。两年前,在2017年3月,我们分享了我们的目标产品简介:目标是实现生长激素治疗的所有综合效果,包括追赶和持续生长速度,改善身体对话,包括脂肪量和肌肉,积累骨骼健康和改善生活质量。
我们认为保持相同的作用方式和组织分布对于模拟负生长激素的所有这些作用至关重要。我们在临床开发中具有唯一的长效生长激素产品,其基于未修饰的人生长激素的释放,与剂量和每日生长激素相同。我们的TransCon技术允许未经修饰的生长激素真正扩散到组织中,最大限度地发挥其功效,以消除与剂量或日常生长激素相同的效果。
那年晚些时候,在我们11月的电话会议上,我们讨论了TransCon生长激素是建立在与每日生长激素相同的活性生长激素的基础上,以相同的最大浓度和医生预期超过30年的总体暴露。我们正在开发我们的TransCon生长激素,具有与日常生长激素相当的临床益处和相同的最佳产品特征,具有易于驱动的简单[音频不清晰]演示。我们已经在该计划中应用了数十年关于生长激素产品设计的知识。我们现在已经成功地将TransCon生长激素从理想期开发到正3期数据,并将TransCon PTH和TransCon CNP从理想期开发到临床期。成功的驱动力是我们关注科学三大核心价值观之一
We believe we can offer a lower risk product development opportunity for each of all product candidates by applying our TransCon Technologies to validated targets and drugs combined with a high level of knowledge of well understood by quality for each product opportunity. In addition, we will only advance the program if the product candidate continues to demonstrate we can achieve the target product profile.
In the case of growth hormone, we invested many years to study the biology related to the disease and to build up scientific understanding of the disease. We learned about the importance of both the direct and indirect effects of growth hormone. The importance of having the right balance between growth hormone and IGF 1 activity and the relevance of heat to all aspects of the child's growth and development not just height, but also all the parameters for the body composition cardiovascular effect.
We also learned about growth hormone penetration into target issues, and develop an understanding of how changing the site and structure of the growth hormone molecule could limit this effect and ability to penetrate the growth rate and other tissues, including activation of a growth hormone receptor.
We saw that other long-acting growth hormone product candidate in development did not always fit with our understanding of the priority and when these programs did not achieve the expected results, it strengthened our confidence in our approach. Our belief in learning and understanding that quality of the disease drove us to advance our product candidates and in this case to finally provide a potential once weekly long-acting growth hormone therapy that not only matched the current standard of care, but may in fact offer greater therapeutic benefit.
For growth hormone, we believe our TransCon platform provides a perfect fit between the growth hormone quality and the unmet medical need. Importantly, it all starts with the patient. At the beginning of our actual reason for product innovation it is always the unmet patient need. When we consider this, we look deeply into the current therapeutic options. How they make or may not fully address what patient need? We look from the view of the patient.
For growth hormone, we understood that the burden of daily therapy is heiGHt for families and patient, who may have to undergo thousands of injections over the course of the treatment. As a result of the burden of this injection, patients often missed doses and may achieve suboptimal treatment outcome.
For hypoparathyroidism, we know that patients are highly concerned not only about the short-term symptoms that burden their daily lives, but also the long-term effect of uncontrolled urinary calcium limits. Those living with hypoparathyroidism have a full, full greater risk of kidney failure. Yet no treatment to date restores PTAs to physiological levels having to regularly serum and urinary calcium levels for the entire day. And for achondroplasia, there remain no approved medical therapy to-date. The core morbidities are significant for achondroplasia and for other related skeletal disorder FGFR we have signaling pathway. We look at areas that as a strong patient need were we can improve efficacy, safety and tolerability to potentially develop best-in-class products that disrupt the status quo and set a new treatment standard.
我们相信,通过将TransCon技术应用于经过验证的目标和药物,并结合高质量的每个产品机会的质量知识,我们可以为所有候选产品提供低风险的产品开发机会。此外,如果候选产品继续证明我们可以实现目标产品概况,我们将只推进该计划。
在生长激素的情况下,我们投入了多年时间研究与疾病相关的生物学并建立对该疾病的科学认识。我们了解了生长激素的直接和间接影响的重要性。在生长激素和IGF 1活性之间取得适当平衡的重要性以及热量与儿童生长发育各方面的关系不仅仅是身高,还包括身体成分心血管效应的所有参数。
我们还了解了生长激素渗透到目标问题,并了解如何改变生长激素分子的位点和结构可以限制这种影响和穿透生长速率和其他组织的能力,包括激活生长激素受体。
我们看到其他长效生长激素候选产品在开发中并不总是符合我们对优先级的理解,当这些程序没有达到预期效果时,它增强了我们对方法的信心。我们相信学习和理解疾病的质量促使我们推进我们的候选产品,并且在这种情况下最终提供每周一次的长效生长激素疗法,不仅符合当前的护理标准,而且可能实际上提供更大的治疗效益。
对于生长激素,我们相信我们的TransCon平台提供了生长激素质量和未满足的医疗需求之间的完美契合。重要的是,这一切都始于患者。在我们产品创新的实际原因开始时,始终是未满足的患者需求。当我们考虑这一点时,我们会深入研究当前的治疗方案。他们如何制作或不完全解决患者的需求?我们从患者的角度看。
对于生长激素,我们了解日常治疗的负担对于家庭和患者来说是非常重要的,他们可能需要在治疗过程中进行数千次注射。由于这种注射的负担,患者经常错过剂量并且可能达到次优的治疗结果。
对于甲状旁腺功能减退症,我们知道患者不仅高度关注日常生活负担的短期症状,还高度关注不受控制的尿钙限制的长期影响。那些患有甲状旁腺功能减退症的人患肾功能衰竭的风险更大,更大。然而,到目前为止还没有任何治疗方法将PTA恢复到生理水平,这些水平一整天都需要定期检测血清和尿钙水平。对于软骨发育不全,到目前为止还没有批准的药物治疗。核心发病率对于软骨发育不全和其他相关的骨骼疾病FGFR具有重要意义,我们有信号传导途径。我们研究了作为患者需求的领域,我们可以提高疗效,安全性和耐受性,以潜在地开发破坏现状并设定新治疗标准的一流产品。
We are enabling this concept in endocrinology rare diseases and we now pursuing the same goal in our next therapeutic area oncology. Importantly, it is the science and the patient that matter. One of the quotes, I really like is from Neil deGrasse Tyson. I just reflect all the way up thinking. The good thing about science is that it's true whether or not you believe in it.
Thank you, then we turn the call over to Jonathan for clinical update.
我们正在内分泌学罕见疾病中实现这一概念,我们现在在我们的下一个肿瘤治疗领域追求相同的目标。 重要的是,重要的是科学和患者。 引用之一,我真的很喜欢来自Neil deGrasse Tyson。 我只是反思一直在思考。 科学的好处在于,无论你是否相信它,都是如此。
谢谢,然后我们将呼叫转到Jonathan进行临床更新。
Jonathan Leff
Thanks Jan. 2019 is off to a busy start with all of our clinical programs advancing nicely. As Jan described the Phase 3 top line results for heiGHt have strengthened our confidence in the future of the TransCon pipeline. I'll now provide an update on our three endocrinology clinical programs and the key milestones we are working to achieve in 2019.
In March, we reported positive top line results for the pivotal Phase 3 heiGHt Trial, which demonstrated the once-weekly TransCon Growth Hormone at comfortable, safety and tolerability of daily Genotropin with a significantly greater increase in annualized heiGHt velocity over the one-year study period in treatment naïve children with growth hormone deficiency.
Recently we had the opportunity to discuss our top line results in detail with investigators, following presentation of the results at three relevant conferences, Endo 2019 the Pediatric Endocrine Society and the Pediatric Endocrine Nurses Society. Feedback continues to be positive and we see increasing enthusiasm about the potential of once weekly TransCon Growth Hormone as a potential safe and effective alternative to daily hGH therapy.
In addition to height, we recently announced preliminary data from our fliGHt or switch trial evaluating safety and tolerability of TransCon Growth Hormone in subjects to our previously treated with various commercially available daily therapies. Importantly, the trial included some subjects under three years of age, who had not been previously treated with growth hormone therapy.
Preliminary results from fliGHt show that TransCon Growth Hormone was safe and well-tolerated in both populations. The adverse event profile of TransCon Growth Hormone was similar to the published safety profile of daily growth hormone therapies with no drug-related discontinuations, or drug-related serious adverse events, no neutralizing antibodies, and a low-level of low titer non-neutralizing antibodies.
At our upcoming R&D Day on June 26, we plan to review more detailed from the fliGHt Trial. Additionally, subjects from heiGHt and fliGHt have rolled into our long-term extension. The enliGHten Trial, which is now completed enrollment and will follow participants for several years. We are pleased at 96% of those in heiGHt and fliGHt have chosen to continue in enliGHten.
We think this reflects significant interest in our once weekly growth hormone amongst subjects and their caregivers. We are also introducing the growth hormone auto-injector next month into the enliGHten Trial. Our devices designed to be patient-friendly delivering a single low volume injection it requires a small 31 gauge needle that is only 4 millimeters in length, which is comparable to needles used to administer daily growth hormone.
To a patient convenience, the TransCon Growth Hormone cartridges can be stored at room temperatures. This is an important feature for both caregivers and patients, as all except one daily therapy requires refrigeration. The auto-injector also includes an empty all design to reduce waste and has an expected lifespan of four years. The auto-injector will be part of the BLA filing.
感谢2019年1月,我们所有的临床项目都很顺利地开始了。正如Jan所描述的那样,heiGHt的第3阶段顶线结果增强了我们对TransCon管道未来的信心。我现在将提供有关我们的三个内分泌临床计划和我们在2019年努力实现的关键里程碑的最新信息。
在3月份,我们报告了关键的3期heiGHt试验的正面结果,该试验证明了每周一次的TransCon生长激素在每日一次性生长因子的舒适性,安全性和耐受性方面,在一年的研究中,年度化heiGHt速度显着增加治疗初治生长激素缺乏的儿童。
最近,我们有机会在三个相关会议,Endo 2019年儿科内分泌学会和儿科内分泌护士学会上介绍结果后,与调查人员详细讨论我们的最高结果。反馈仍然是积极的,我们看到越来越多的人对每周一次TransCon生长激素作为日常hGH治疗的潜在安全有效替代品的潜力的热情。
除了身高之外,我们最近还公布了我们的fliGHt或switch试验的初步数据,该试验评估了我们之前使用各种市售日常疗法治疗的受试者的TransCon生长激素的安全性和耐受性。重要的是,该试验包括一些未满三岁的受试者,他们以前没有接受过生长激素治疗。
来自fliGHt的初步结果显示TransCon生长激素在两个群体中都是安全且耐受良好的。 TransCon生长激素的不良事件概况与每日生长激素治疗的公布安全性相似,没有药物相关的中断,或药物相关的严重不良事件,没有中和抗体,以及低水平的低滴度非中和抗体。
在即将于6月26日举行的研发日,我们计划从fliGHt试验中查看更详细的内容。此外,来自heiGHt和fliGHt的科目已经进入我们的长期扩展。 enliGHten Trial,现已完成注册,并将跟随参与者数年。我们很高兴96%的人选择继续参与其中。
我们认为这反映了我们每周一次的生长激素对受试者及其护理人员的浓厚兴趣。我们还将在下个月将生长激素自动注射器引入到enliGHten试验中。我们的设备设计为对患者友好,提供单次低容量注射,需要一个长度仅为4毫米的小型31号针,这与用于施用日常生长激素的针相当。
为了方便患者,TransCon生长激素盒可以在室温下储存。这是护理人员和患者的重要特征,因为除了一种日常治疗之外的所有治疗都需要冷藏。自动注射器还包括空的所有设计,以减少浪费,并具有四年的预期寿命。自动注射器将成为BLA申请的一部分。
The combined safety data from heiGHt, fliGHt and enliGHten forms the expected safety database to support our planned BLA filing, following input from regulatory authorities in Europe and the U.S. We now have a large safety database that includes approximately 300 subjects with pediatric GHD who are either treatment-naïve or previously treated. We are on track and working towards our U.S. BLA for submission in the first half of 2020.
Our second pipeline program TransCon PTH is also making planned progress. The phase II trial called PaTH Forward evaluates TransCon PTH in adult subjects with hypoparathyroidism, with the goal of expanding our safety database and identifying an appropriate starting dose for phase 3. We plan to initiate approximately 20 sites worldwide. Trial site continue to come on board reflecting our global focus for conducting clinical trials. There is significant interest among the patient community in participating in the trial.
To review, PaTH Forward is a global randomized double-blind placebo-controlled parallel group trial in approximately 40 adult subjects, who are currently receiving standard of care therapies, which are active vitamin D and calcium supplements. The trial is evaluating three fixed doses of TransCon PTH and the down titration regimen for the complete removal of standard of care. After four weeks of dosing, all subjects may enter an open-label extension that will evaluate the long-term safety and efficacy of TransCon PTH.
During recent interaction with investigators and patients, we are learning more and more about the unmet need in hypoparathyroidism. Current standard of care does not fully control the disease either in the short or long-term. As a result, patients with hypoparathyroidism have an estimated fourfold greater risk of renal disease compared to healthy individuals. The burden of this illness remains significant and we're committed to improve its care.
As you know, once daily TransCon PTH is designed to restore PTH to physiologic levels for 24 hours a day. By providing sustained levels of PTH, we help to control and maintain serum and urinary calcium levels in the normal range, and thereby prevent many of the short and long-term impacts of the disease.
Finally, we are preparing to advance our third pipeline candidate TransCon CNP into a phase 2 trial with achondroplasia during the third quarter. TransCon CNP is a long acting prodrug of C-type natriuretic peptide in development for achondroplasia and potentially for other fibroblast growth factor receptor related skeletal disorders. We have designed to provide a continuous exposure to CNP at safe therapeutic levels in a single once-weekly subcutaneous dose.
During the first quarter, we completed analysis of our phase 1 trial in healthy adult subjects. For which preliminary data will reported later last year. The results show that once-weekly TransCon CNP provided continuous exposure to CNP, where the PK profile designed to maximize efficacy with once weekly dosing.
根据欧洲和美国监管机构的意见,来自heiGHt,fliGHt和enliGHten的综合安全数据构成了预期的安全数据库,以支持我们计划的BLA申请。我们现在拥有一个大型安全数据库,其中包括大约300名患有儿科GHD的受试者,他们要么是治疗 - 初治或以前治疗过。我们正在按计划在2020年上半年向美国BLA提交申请。
我们的第二个管道计划TransCon PTH也正在制定计划进展。名为PaTH Forward的II期试验评估了患有甲状旁腺功能减退症的成人受试者的TransCon PTH,目标是扩大我们的安全性数据库并确定第3阶段的适当起始剂量。我们计划在全球范围内启动大约20个站点。试验现场继续加入,反映了我们进行临床试验的全球重点。患者群体对参与试验非常感兴趣。
综上所述,PaTH Forward是一项全球随机双盲安慰剂对照平行组试验,约有40名成人受试者,目前正在接受标准的护理疗法,即活性维生素D和钙补充剂。该试验正在评估三种固定剂量的TransCon PTH和降低滴定方案,以完全取消护理标准。给药四周后,所有受试者均可进入开放标签延伸,评估TransCon PTH的长期安全性和有效性。
在最近与研究人员和患者的互动中,我们越来越多地了解甲状旁腺功能减退症的未满足需求。目前的护理标准不能在短期或长期内完全控制疾病。因此,与健康个体相比,患有甲状旁腺功能减退症的患者患肾病的风险增加了四倍。这种疾病的负担仍然很大,我们致力于改善其护理。
如您所知,每日一次TransCon PTH旨在将PTH恢复到生理水平,每天24小时。通过提供持续的PTH水平,我们帮助控制和维持血清和尿钙水平在正常范围内,从而防止该疾病的许多短期和长期影响。
最后,我们正准备在第三季度推进我们的第三个管道候选TransCon CNP进入第二阶段的软骨发育不全试验。 TransCon CNP是C型利尿钠肽的长效前药,用于软骨发育不全和可能用于其他成纤维细胞生长因子受体相关的骨骼疾病。我们设计以单次每周一次的皮下剂量提供安全治疗水平的CNP持续暴露。
在第一季度,我们完成了对健康成人受试者的第1阶段试验的分析。将于去年晚些时候报告哪些初步数据。结果显示,每周一次的TransCon CNP提供持续暴露于CNP,其中PK曲线设计为每周一次给药以最大化功效。
No serious AEs were reported TransCon CNP was generally well tolerated, it doses up to 150 micrograms per kilogram and the resting blood pressure and heart rate were unchanged from pre-dose at all time points in all cohorts. We plan to present these results at medical conferences this summer, which are attended by world experts and skeletal disorders.
As a lead up to our phase 2 trial, we are also actively recruiting subjects for the achieve study. Our global natural history study designed to gain insight into the experience of pediatric subjects with achondroplasia. Through this effort we're just spreading in the medical and patient communities about our program. We are very encouraged by the interests, a great indicator of the need for a treatment option for these patients.
During the first quarter TransCon CNP also received Orphan Drug Designation from the U.S. FDA. We believe this is in part an acknowledgment of the great need a treatment for achondroplasia as there are no FDA-approved therapies for this rare condition. We have also been engaged in productive regulatory discussions in both the U.S. and EU, regarding our TransCon CNP development program.
It is important to remember that achondroplasia is not just about short stature, individuals living with this condition often experience severe skeletal complications and core morbidities. We are extremely passionate about the potential for advancing a treatment option that could positively impact children living with achondroplasia.
We are on track to initiate the Phase II trial in children with achondroplasia in the third quarter of 2019. For Ascendis 2019 is shaping up to be a truly momentous year. Moment has already revealed data to validate our TransCon Technology platform and seen the completion of both the heiGHt and fliGHt clinical trials. We are well in our way towards building a robust pipeline of significant products in rare endocrine diseases.
Looking ahead we are focused on presenting data on all three of our programs throughout the year, preparing the BLA filing for TransCon Growth Hormone which is expected in the first half of 2020, executing the Phase II PaTH Forward trial for TransCon PTH with the goal of topline data in Q4 this year and initiating a Phase II trial for TransCon CNP in the third quarter.
We are moving full steam ahead and it is an exciting time for Ascendis. But we didn't get here by ourselves. We are grateful for the many contributions of our investigators, study coordinators patients and caregivers and of course our employees. I'll now turn the call over to Scott for a financial update.
没有严重的AE被报道TransCon CNP通常耐受良好,在每个组中剂量高达150微克,静息血压和心率在所有时间点的所有时间点都没有变化。我们计划在今年夏天的医学会议上展示这些结果,世界专家和骨骼疾病都会参加。
作为我们的第二阶段试验的前导,我们还积极招募实现研究的科目。我们的全球自然史研究旨在深入了解患有软骨发育不全的儿科患者的经验。通过这项努力,我们只是在医疗和患者社区中传播我们的计划。我们对这些患者的兴趣感到非常鼓舞,这是对这些患者需要治疗方案的重要指标。
在第一季度,TransCon CNP还收到了美国FDA的Orphan Drug Designation。我们相信这部分是因为对于这种罕见病症没有FDA批准的疗法,因此非常需要治疗软骨发育不全。我们还就美国和欧盟的TransCon CNP开发计划进行了富有成效的监管讨论。
重要的是要记住,软骨发育不全不仅仅是身材矮小,患有这种疾病的人经常会出现严重的骨骼并发症和核心疾病。我们非常热衷于推进可能对患有软骨发育不全的儿童产生积极影响的治疗方案。
我们有望在2019年第三季度开始对患有软骨发育不全的儿童进行II期试验。对于Ascendis 2019年正在形成一个真正重要的一年。 Moment已经公布了数据,以验证我们的TransCon技术平台,并看到了heiGHt和fliGHt临床试验的完成。我们正在努力建立一个强大的稀有内分泌疾病重要产品管道。
展望未来,我们专注于全年展示我们所有三个项目的数据,准备在2010年上半年为TransCon生长激素提交BLA申请,为TransCon PTH执行第二阶段PaTH前瞻性试验,目标是今年第四季度排名数据,并在第三季度启动了TransCon CNP的第二阶段试验。
我们正在全速前进,这对于Ascendis来说是一个激动人心的时刻。但是我们没有自己到这里来。我们感谢我们的研究人员,研究协调员患者和护理人员以及我们的员工的许多贡献。我现在将电话转给斯科特进行财务更新。
斯科特史密斯
Thank you, Jonathan. Turning to our financial results for the three months ended March 31 2019 let me review some highlights. For the first quarter we reported a net loss of €53.6 million or €1.24 million per basic and diluted share compared to a net loss of €41.4 million or €1.07 per basic and diluted share during the same period in 2018.
The first quarter 2019 net loss includes an unrealized noncash gain of €3.1 million compared to an unrealized noncash loss of €7 million in the 2018 quarter due to foreign currency exchange rate fluctuations. Research and development costs for the first quarter were €51.3 million compared to €30.5 million during the same period in 2018.
Higher R&D costs during the 2019 quarter reflect increased personnel and infrastructure costs due to growth in headcount. For TransCon Growth Hormone costs were higher primarily due to ongoing preparation of validation batches which were partially offset by lower clinical trial costs related to our Phase III program.
For TransCon PTH costs were higher primarily due to manufacturing of TransCon PTH for use in our clinical trials and preparation for validation batches. New and ongoing costs associated with our Phase II clinical trial which were partially offset by lower preclinical costs.
For TransCon CNP costs were lower primarily due to lower manufacturing costs and preclinical costs which were partially offset by higher clinical trial costs. As a reminder our R&D expenses including manufacturing related expenses vary from quarter-to-quarter reflecting timing of ongoing development activity.
General and administrative expenses for the first quarter of 2019 were €10.4 million compared to €4.7 million during the 2018 period. These higher costs primarily reflect an increase in personnel and site costs as well as costs of building out commercial capabilities. We ended the first quarter with cash and cash equivalents of €696.7 million and 46927115 million ordinary shares outstanding which includes a net proceeds from the following of financing completed in March 2019 of approximately $539.4 million or approximately €480.3 million.
All of our milestones we laid out in January remain on track. Furthermore with the success of the TransCon platform in the heiGHt and fliGHt trial in our recent financing, we are well positioned and capitalized deliver in our Vision 3x3 strategic road map including initiating plans to expand our product candidates into other endocrinology rare disease indications, advancing our objective of achieving global reach based on ongoing regulatory activities and discussions not only in the U.S. and Europe, but also in Japan, South Korea and through Vision pharmaceuticals in China and planning to establish a global commercial presence for endocrinology rare disease portfolio.
In addition we have several significant upcoming milestones expected in the remainder of this year including introduction of the growth hormone auto-injector into the enliGHten Trial, initiation of our Phase II clinical trial of TransCon CNP, top line data from the TransCon PTH Phase II clinical trial and release of further data from our endocrinology rare disease pipeline.
谢谢你,乔纳森。至于我们截至2019年3月31日止三个月的财务业绩,让我回顾一些亮点。对于第一季度,我们报告的净亏损为5360万欧元或每基本和稀释后的124万欧元,而2018年同期的净亏损为4140万欧元或每基本和稀释后的1.07欧元。
2019年第一季度的净亏损包括未实现的非现金收益310万欧元,而2018年季度由于外汇汇率波动导致的未实现非现金损失为700万欧元。第一季度的研发费用为5130万欧元,而2018年同期为3050万欧元。
2019年季度较高的研发成本反映了人员和基础设施成本的增加,这是由于员工人数的增加。对于TransCon生长激素成本较高主要是由于验证批次的持续准备,这部分被与我们的III期计划相关的较低临床试验成本所抵消。
对于TransCon PTH成本较高主要是由于TransCon PTH的制造用于我们的临床试验和验证批次的准备。与我们的II期临床试验相关的新的和持续的成本,部分被临床前成本降低所抵消。
对于TransCon,CNP成本较低主要是由于较低的制造成本和临床前成本,这部分被较高的临床试验成本所抵消。提醒我们,包括制造相关费用在内的研发费用因季度而异,反映了持续开发活动的时间。
2019年第一季度的一般和行政费用为1,040万欧元,而2018年期间为470万欧元。这些较高的成本主要反映了人员和场地成本的增加以及构建商业能力的成本。我们在第一季度结束时的现金和现金等价物为6.96亿欧元和46927115万股已发行普通股,其中包括2019年3月完成的融资以下的净收益约为5.394亿美元或约4.830亿欧元。
我们在1月份制定的所有里程碑都在按计划进行。此外,随着TransCon平台在我们最近融资的heiGHt和fliGHt试验中的成功,我们在Vision 3x3战略路线图中做好了充分定位和资本化,包括启动将我们的产品候选者扩展到其他内分泌学罕见疾病适应症的计划,推进我们的不仅在美国和欧洲,而且在日本,韩国和通过Vision药物在中国进行监管活动和讨论,实现全球影响的目标,并计划建立内分泌罕见疾病组合的全球商业存在。
此外,我们预计将在今年剩余时间内推出几项重要的里程碑,包括将生长激素自动注射器引入enliGHten试验,开始我们的TransCon CNP II期临床试验,来自TransCon PTH II期临床的顶线数据从我们的内分泌学罕见疾病管道中试用和发布更多数据。
We are very excited to be hosting our second R&D day in New York City on June 26 where we will provide a detailed update on our three endocrinology rare disease programs including detailed data on TransCon Growth Hormone from the heiGHt and fliGHt trials, updates on our TransCon PTH and TransCon CNP programs and introduction to our commercial organization and an introduction of our oncology Vision strategic goals, and product candidates. This will be one of the most important events for Ascendis this year for delivering on our vision for achieving sustainable growth and building a leading biopharma company.
Operator, we are now ready to take questions.
我们非常高兴能够在6月26日在纽约市举办第二次研发日活动,我们将详细介绍我们的三种内分泌罕见疾病计划,包括来自heiGHt和fliGHt试验的TransCon生长激素的详细数据,以及我们TransCon的更新 PTH和TransCon CNP计划和我们的商业组织介绍以及我们的肿瘤学愿景战略目标和候选产品的介绍。 这将是今年Ascendis为实现可持续发展和建立领先的生物制药公司的愿景而举办的最重要的活动之一。
接线员,我们现在准备回答问题了。
问答环节
Thank you. [Operator Instructions] And our first question comes from Tazeen Ahmad with Bank of America Merrill Lynch. Your line is open.
谢谢。 [操作员说明]我们的第一个问题来自Tazeen Ahmad和美国银行美林公司。 你的线是开放的。
Tazeen Ahmad
Hi guys. Good afternoon. Thanks for taking my questions. Scott maybe one for you. You provided some color on the R&D expense for the quarter already, but maybe just to give us a better sense of the rest of the year, what proportion of those expenses that you mentioned do you expect to continue throughout the rest of the year?
嗨,大家好。 下午好。 谢谢你回答我的问题。 斯科特也许适合你。 你已经为本季度的研发费用提供了一些颜色,但也许只是为了让我们更好地了解今年剩下的时间,你提到的那些费用在今年剩余时间里会有多大比例?
斯科特史密斯
I think that in general the expenses will continue throughout the year I think when it comes to just annualizing the first quarter, there was a bolus of PPQ expenses in the quarter for about €10 million, so rather that have that be spread out throughout the year, we took an upfront -- we had an upfront payment for that amount.
我认为总的来说,费用将在全年继续,我认为在第一季度的年度化时,本季度的PPQ费用大约为1000万欧元,所以相反,这一点在整个 一年,我们采取了前期 - 我们预先支付了这笔金额。
Tazeen Ahmad
Just directionally speaking just given the fact that you are going to be having more programs presumably in terms of the clinic, should we think about that run rate should increase as the quarter's progress throughout the year?
只是考虑到你将要在诊所方面开展更多项目这一事实,我们应该考虑一下这个季度的全年进展情况吗?
斯科特史密斯
I would think based on what we disclose today, I would expect even at most continued run rate if not trailing off as we roll off the TransCon Growth Hormone program, but you have to come to the R&D Day on June 26 to get a feel for our oncology pipeline programs as well and start modeling those out.
我认为,基于我们今天所披露的内容,我预计即使最多的持续运行率,如果不是因为我们推出TransCon生长激素计划,但你必须在6月26日的研发日来感受一下 我们的肿瘤管道计划也开始建模。
Tazeen Ahmad
Okay. Thanks Scott.
好的。 谢谢斯科特。
斯科特史密斯
Thank you, Tazeen.
谢谢,Tazeen。
会议主持员
Thank you. Our next question comes from Joseph Schwartz with SVB Leerink. Your line is open.
谢谢。 我们的下一个问题来自Joseph Schwartz和SVB Leerink。 你的线是开放的。
身份不明的分析师
Hi, I'm Julie Park [ph] dialing in for Joseph Schwartz. Thanks for taking our question. I guess the first question that I have is on TransCon hGH program in particular the adult trial. So, I was wondering if you could provide an overview of your TransCon hGH trial for adults as you plan to initiate in 2020, how much of your trial site overlap is there between the heiGHt Trial and adult study? And can we expect enrollment and trial to go faster in adults due to your heiGHt and fliGHt trial experience?
嗨,我是Julie Park [ph]拨打Joseph Schwartz。 谢谢你提出我们的问题。 我想我的第一个问题是关于TransCon hGH计划,特别是成人试验。 所以,我想知道您是否可以在计划于2020年开始为成人提供TransCon hGH试验的概述,在试验和成人研究之间,您的试验站点有多少重叠? 我们是否可以期待成人入学和试用的速度更快,因为您有充足的试用经验?
Jonathan Leff
Okay, this is Jonathan. We previously disclosed we are planning an adult growth hormone deficiency trial to initiate in 2020. We have not given any more specific timelines from that, although we are absolutely sticking to that timeline. It's firmly in our plans. These are a different set of investigators it would be very unusual for pediatric investigators to also see adult patients. So, a different group of investigators in that study. So, essentially zero overlap. We will present a little more detail at our R&D Day in later in June.
好的,这是乔纳森。 我们之前曾透露,我们计划在2020年开始进行成人生长激素缺乏症试验。我们没有给出更具体的时间表,尽管我们绝对坚持这个时间表。 它坚定地在我们的计划中。 这些是一组不同的研究者,对于儿科研究者来说,看到成年患者也是非常不寻常的。 因此,该研究中的另一组研究者。 所以,基本上没有重叠。 我们将在6月下旬的研发日提供更多细节。
身份不明的分析师
Okay great. And then if I could just have a follow-up -- if I can just a follow-up question. So, for your commercialization a little bit early, but for your two endocrinology programs behind TransCon PTH, I was wondering if there could be benefit from your commercialization infrastructure that you planned and implement with TransCon hGH and how are you strategizing our efforts to launch hGH? Thank you.
好,太棒了。 然后,如果我可以进行跟进 - 如果我可以只是一个后续问题。 所以,为了您的商业化早一点,但对于您在TransCon PTH背后的两个内分泌计划,我想知道您是否可以从您计划和实施TransCon hGH的商业化基础设施中受益,您如何制定我们的努力以启动hGH? 谢谢。
Jonathan Leff
I think that what was really one of the core element of our vision in 2015 when we actually decided to focus on one single therapeutic area was to ensuring that we have certainty, the economy of scale really to move forward and develop commercial organization that can advance all three product opportunities under the same umbrella.
So, we see lot of synergy in what we are doing. Many basic specified U.S. We have one single commercial organization and it basically can ensuring that we can get this three product opportunities out to the market.
And not only that we are talking about the synergy and economy of scale, but we're also talking about potential treatment synergy with some product like both TransCon Growth Hormone and TransCon CNP, so one of the was actually to show that we don't believe in having a single product opportunity and develop an entire commercial organization for just one product and us why we want to do have three independent product opportunities that potentially could go up to more than nine different indication just being commercialized by one single organization. By doing that you are providing a situation where you will see the highest value being creating out from the product opportunities.
我认为2015年我们实际上决定专注于一个治疗领域时,我们的愿景的核心要素之一就是确保我们确定,规模经济真正向前推进并发展可以推进的商业组织同一伞下的所有三个产品机会。
因此,我们在做的事情中看到了很多协同作用。许多基本指定的美国我们有一个单一的商业组织,它基本上可以确保我们可以将这三个产品机会推向市场。
而且我们不仅谈论规模的协同作用和经济性,而且我们也在讨论与TransCon Growth Hormone和TransCon CNP这样的产品的潜在治疗协同作用,所以其中一个实际上是表明我们没有我们相信拥有单一的产品机会并为一种产品和我们开发一个完整的商业组织,为什么我们希望拥有三个独立的产品机会,这些机会可能会超过九个不同的指示,只是由一个组织商业化。通过这样做,您将提供一种情况,您将看到从产品机会中创造的最高价值。
身份不明的分析师
Great. Thank you very much.
非常好。 非常感谢你。
Jonathan Leff
Thank you.
谢谢。
会议主持员
Thank you. And our next question comes from Jessica Fye with JPMorgan. Your line is open.
谢谢。 我们的下一个问题来自摩根大通的Jessica Fye。 你的线是开放的。
Jessica Fye
Hey there, good afternoon. Thanks for taking my questions. When we think about oncology and where you may go with that therapeutic vertical. To the extent you are applying the TransCon Technology to somewhat de-risk target. I'm curious how you define a de-risk target, whether that has to be in an approved mechanism or approved molecule or if that could be something that's may be shown promise in the clinic, but has never gotten all the way to market.
And then bigger picture can you may be set some more expectations about what we could learn at the R&D Day with respect to the oncology vertical and the kind of the levels detail we'll learn about? Thank you.
嘿那里,下午好。 谢谢你回答我的问题。 当我们考虑肿瘤学时,你可以选择哪种治疗方法。 在某种程度上,您正在应用TransCon技术来降低目标风险。 我很好奇你如何定义一个降低风险的目标,无论是必须在批准的机制或批准的分子中,还是在临床上可能显示出承诺的东西,但从未进入市场。
那么你可以对研发日在肿瘤学垂直方面我们可以学到什么以及我们将要学习的水平细节的类型有更大的期望? 谢谢。
Jan Mikkelsen
Thank you. It's one of the key questions we have working with and we actually started to think to move into next therapeutic area. And in -- for about 18 months, 24 months when we have all that discussion, we actually said we will do the same thing that we did in rare disease endocrinology, we will not have one single product opportunity.
We believe in pipelines. We believe there's a way you really get the synergy, economy of scale, but also believe in what I call building up a pipeline with different, kind of, you can say targets. So -- but one thing we have done in common in oncology is that we are not moving away what really makes a great success in rare disease endocrinology validated target, validated parent talks.
So what you will see in our oncology is basically the same way of thinking, working on validated target, working on validated parental, and potentially I would like to come back to that, but we will really be focused on making highly differentiated product opportunities that no one else can make really addressing major unmet medical need.
So what you will see under the table will be some kind of mimic what you saw in 2016 on our results day when we disclosed our pipeline in rare disease endocrinology. We actually were in a position that we will show you preclinical data that basic support why we are highly differentiated not only the data but also the science behind it and why we really addressing an major unmet medical need. So what we're doing in oncology is basically repeating the success what we have in rare disease endocrinology with the different aspect from a business model perspective have potential a quite different business model, because I choose different to moving to rare disease endocrinology and oncology where rare disease endocrinology had an basic and easy pathway out to commercializing directly to the patient with a few clinical trials.
The complexity in going into the highly area like oncology will be that you present to see a different business model and also what you will see when we have our results day in late June.
谢谢。这是我们合作的关键问题之一,我们实际上开始考虑进入下一个治疗领域。在 - 大约18个月,24个月,当我们进行所有讨论时,我们实际上说我们会做同样的事情,我们在罕见疾病内分泌学,我们将没有一个单一的产品机会。
我们相信管道。我们相信有一种方法可以让你真正获得协同效应,规模经济,但也相信我所谓的建立一条不同的管道,你可以说是目标。所以 - 但我们在肿瘤学中共同做的一件事是,我们并没有放弃真正在罕见疾病内分泌学验证目标,经过验证的家长会谈中取得巨大成功的事情。
因此,您将在我们的肿瘤学中看到的基本上是相同的思维方式,研究经过验证的目标,研究经过验证的父母,并且我可能希望回到这一点,但我们将真正专注于创造高度差异化的产品机会,没有人能真正解决重大未满足的医疗需求。
因此,在我们披露了我们的罕见疾病内分泌管道的结果日,您将在2016年看到的内容将是某种模仿您在2016年看到的内容。我们实际上处于这样的位置,我们将向您展示临床前数据,这些数据基本支持我们为什么不仅高度区分数据而且高度区分其背后的科学以及为什么我们真正解决了未满足的主要医疗需求。因此,我们在肿瘤学方面正在做的事情基本上是重复我们在罕见疾病内分泌学方面所取得的成功,从商业模式的角度来看,不同方面的潜力是一个完全不同的商业模式,因为我选择不同的方式转向罕见疾病的内分泌学和肿瘤学。罕见疾病内分泌学有一个基本而简单的途径,通过一些临床试验直接向患者商业化。
进入像肿瘤学这样的高度领域的复杂性将是你出现在看到不同的商业模式,以及当我们在六月底的结果日时你会看到什么。
Jessica Fye
Got it. Thank you.
得到它了。 谢谢。
会议主持员
Thank you. And our next question comes from Liana Moussatos with Wedbush. Your line is open.
谢谢。 我们的下一个问题来自Liana Moussatos和Wedbush。 你的线是开放的。
身份不明的分析师
Hi. This is Shweta [ph] for Liana. Thank you for taking our questions, and congrats on all the progress. Can you talk about the physician feedback you have received for the heiGHt and fliGHt trial data? And then also comment on the pricing strategy or TransCon Growth Hormone?
你好。 这是Liana的Shweta [ph]。 感谢您提出我们的问题,并祝贺所有进展。 您能否谈谈您收到的关于heiGHt和fliGHt试验数据的医生反馈? 然后还评论定价策略或TransCon生长激素?
Jan Mikkelsen
I think Jonathan will take the first part of it.
我认为乔纳森将采取它的第一部分。
Jonathan Leff
Sure, Jan, I can do the second it's pretty straightforward. The physician feedback has been amazing; not only from the physicians but patients, the patient advocacy groups have been almost exuberant after the results; I mean it was such a remarkable result. I think really striking is how unambiguous it was, it was a very clean data set in terms of both efficacy and safety. So everybody is thrilled.
We are hearing more and more anecdotes about the experiences and the extension study enlighten, everyone is just really happy. It is very, very few dropouts in the trial, which I think is exemplary of that. And I think we won't comment on pricing, it's premature to consider a pricing strategy.
当然,Jan,我可以做第二个,这很简单。 医生的反馈令人惊叹
Jan Mikkelsen
But I think what we are thinking as a company and with respect to our core values and taking the focus on the patient; we want to be assuring that we believe we really have a unique product opportunities that will provide in real world a much better outcome for the patient. And we believe this is our core value to ensuring as much as possible of the patient population can get assess to our product opportunity, not only in U.S. but also in a global perspective and that is what we want to implement and work on.
但我认为我们正在考虑作为一家公司,关注我们的核心价值观并将重点放在患者身上
身份不明的分析师
Thank you.
谢谢。
会议主持员
Thank you. And our next question comes from Michelle Gilson with Canaccord Genuity. Your line is open.
谢谢。 我们的下一个问题来自Michelle Gilson和Canaccord Genuity。 你的线是开放的。
Michelle Gilson
Good afternoon. Thank you guys for taking my question. I guess some high level, can you talk a little bit about how you see the hyperparathyroidism market evolving over time with the potential introduction of TransCon PTH? This is more specifically, maybe, which patients do you think have the highest unmet need in the population for a more physiologic replacement therapy?
And maybe help us to understand the market beyond patients treated with net par on daily and twice-daily split dose regimen? And then, how do you build the market from there?
下午好。 谢谢你们提出我的问题。 我想有些高水平,您能否谈谈您如何看待甲状旁腺功能亢进市场随着时间的推移而发展为TransCon PTH? 更具体地说,也许,您认为哪些患者在生理替代治疗方面有最高的未满足需求?
并且可能有助于我们了解每日和每日两次分次给药方案的净标准治疗患者以外的市场? 然后,你如何从那里建立市场?
Jan Mikkelsen
I actually think that this is a subject we are talking a lot for the time being and also because just in this stage we have one hyperparathyroidism day and one of the element, which really giving me the comfort that we have developed a product opportunities, really addressing and through major unmet medical need if we are not listening to the patients.
When I listen to the patient and hear the story what kind of burden happen in a day-to-day and how basic effect of the long-term complications you have of this disease. And if you want, you can go to our website and see and listen to some of the patients. And I think that really influence me a lot.
When we -- no doubt the patient needed when we heal them, we talk, we see the complication everything else, we also done a major research focused on the U.S. related to physician more than 100 physicians and really focus on, would you really prescribe the product that is too replacement therapy, product that really providing physiological PTH 24 hours same days, and more than half of them will do it in the U.S. and this is also why we have the global reach in our Phase 3 program were we have addressed more than 200,000 patients. And I think this is why I personally believe this is not only for the patient and all over in this area will really be a major benefit for hospitals with the high value product opportunities because we really addressing major unmet medical need and when you come to our research day, we actually will continue and we share some of this more in-depth research that we have done in the U.S. market about how the physician see a true replacement therapy.
我实际上认为这是我们暂时谈论的主题,也是因为在这个阶段我们有一个甲状旁腺功能亢进日和其中一个元素,这真的让我感到很舒服,我们已经开发了产品机会,真的如果我们不听取患者的意见,解决并通过主要的未满足的医疗需求。
当我倾听患者的声音,并听取故事在日常生活中会发生什么样的负担,以及您对这种疾病的长期并发症的基本影响。如果你愿意,你可以去我们的网站看看并听取一些病人的意见。而且我认为这对我影响很大。
当我们 - 毫无疑问患者需要我们治愈它们时,我们说话,我们看到其他一切的并发症,我们还做了一项针对美国的重大研究,涉及医生100多名医生并真正关注,你真的开处方吗太多替代疗法的产品,真正提供24小时生理PTH的产品,其中一半以上的产品将在美国完成,这也是我们在第3阶段计划中实现全球影响的原因。超过20万患者。我认为这就是为什么我个人认为这不仅仅是对患者而言,这个领域的所有人都将真正成为具有高价值产品机会的医院的一大利益,因为我们真正解决了未满足的医疗需求,当您来到我们的医疗需求时研究当天,我们实际上会继续,我们将分享一些我们在美国市场进行的更深入研究,了解医生如何看待真正的替代疗法。
Michelle Gilson
Okay. And maybe a follow-up. Can you talk a little bit about what you're hoping to learn about the Phase 2 that will inform the Phase 3 other than starting dose will be maybe I guess, specifically from individualized optimization that's planned for the extension? And then can you also just remind us of how you're reducing the supplements in Phase 2 PATH as far as the chasing?
好的。 也许是一个后续行动。 你能否谈谈你希望了解的第二阶段的哪些内容可以告知第三阶段除了开始剂量之外我想是否可以,特别是从计划用于扩展的个性化优化? 然后你还可以提醒我们你如何减少第2阶段PATH中的补充剂直到追逐?
Jan Mikkelsen
So we learned a variety of things from the Phase 2 study. So certainly we will confirm the proof-of-concept which we are highly confident in knowing what we know from Phase 1 where we are simply replacing the missing hormone 24 hours a day. So that's an easy one. We will confirm the starting dose for Phase 3, which we have a very good idea of even now but we will tweak that a little bit and then of course it's titrated. So that's not crucial, crucial. We'll expand our safety database which is always important. And then finally we will be testing out the algorithm for our titration regimen. Our down titration of calcium and vitamin D. We have a very good idea of how to do that. I think it's always good to get a little more experience in the real world out there during clinical trials and will refine that perhaps for Phase 3.
所以我们从第二阶段的研究中学到了很多东西。 因此,我们肯定会确认概念验证,我们非常有信心知道我们从第1阶段知道什么,我们只是每天24小时更换缺失的荷尔蒙。 所以这很简单。 我们将确认第3阶段的起始剂量,即使是现在我们也非常清楚,但我们会稍微调整一下,然后当然是滴定的。 所以这不重要,至关重要。 我们将扩展我们的安全数据库,这一直是重要的。 最后我们将测试滴定方案的算法。 我们降低了钙和维生素D的滴定量。我们非常清楚如何做到这一点。 我认为在临床试验期间在现实世界中获得更多经验总是好的,并且可能会对第3阶段进行改进。
Jonathan Leff
I think in addition the Phase 2 trial, it also gives us an opportunity to take at least 40 patients into long-term extension trial where we basic can follow them, look on long-term function competition like what you see with for example, a bone turnover so we can normalize and get the right bone turnover and also look upon some of the complications like what you put into can follow and avoiding that we have further damage for example, in kidney. And I think this is something that we think is a rather important that we building of not only addressing the short-term symptom but also looking on the long-term complication.
我认为除了第二阶段的试验,它还让我们有机会让至少40名患者进入长期延伸试验,我们基本可以跟随它们,看看你所看到的长期功能竞争,例如, 骨转换所以我们可以正常化并获得正确的骨转换,并且还可以查看一些并发症,例如您可以遵循的并且避免我们进一步损伤,例如在肾脏中。 我认为这是一个我们认为非常重要的事情,我们不仅要解决短期症状,还要关注长期并发症。
Jan Mikkelsen
Yeah, long-term renal complications in particular.
是的,尤其是长期肾脏并发症。
Jonathan Leff
Exactly.
究竟。
Michelle Gilson
Thank you.
谢谢。
会议主持员
Thank you. Our next question comes from Adam Walsh with Stifel. Your line is open.
谢谢。 我们的下一个问题来自Adam Walsh和Stifel。 你的线是开放的。
亚当沃尔什
Hi, guys. Thanks for taking my questions. My first one is on the auto-injector. You mentioned that that's going to be introduced into the enliGHten Trial next month and will obviously be part of the BLA filings you along side. Is there a minimum amount of data that the FDA has guided to in order to get the device approved along with the drug like a certain number of patients with the agency would like to see treated with this device prior to filing. I guess the underlying concern is whether the auto-injector could somehow slower delay the TransCon Growth Hormone filing? That's the first question.
A - Jonathan Leff
Okay. Thanks, Adam. So there is a requirement it's a really minimum requirement it's really just a couple of dozen patients for a couple of months we then want to make sure that the real life patients can actually use the device and it's working properly. Of course we have studied it in well over 100 subjects both -- patients as well as untrained people and it's worked really well and we have iterated the design and instructions over many years. But this is the first time in actual patients with growth hormone. So they just want to make sure that it's working well we will actually greatly exceed the requirements that have been placed on us by FDA. We will have many, many months of exposure in dozens and dozens of patients. Probably close to 100 actually.
嗨,大家好。谢谢你回答我的问题。我的第一个是自动注射器。你提到这将在下个月引入到enliGHten Trial中,显然会成为BLA文件的一部分。是否存在FDA指导的最低数量的数据,以使该设备与药物一起被批准,例如该机构希望在提交之前使用该设备对该设备进行治疗。我想潜在的担忧是自动注射器是否能以某种方式延迟TransCon生长激素申请?这是第一个问题。
A - Jonathan Leff
好的。谢谢,亚当。所以有一个要求它是一个真正的最低要求,它实际上只有几十个病人几个月,然后我们想要确保现实生活中的病人能够真正使用该设备并且它正常工作。当然,我们已经在超过100个受试者中对其进行了研究 - 患者和未受过训练的人,并且它工作得非常好,并且我们已经迭代了多年的设计和说明。但这是实际患者中第一次有生长激素。所以他们只是想确保它运作良好我们实际上将大大超出FDA对我们的要求。我们将在数十名和数十名患者中接触许多个月。实际上可能接近100。
亚当沃尔什
Hey, that's helpful. In terms of the granularity that you will disclose on the fliGHt Trial at the upcoming R&D day. I know you have emphasized in the past to look at the fliGHt Trial as a primarily a safety trial and you have cautioned against making comparisons on say annual heiGHt velocity between the six months prior to entry in the six months on the TransCon Growth Hormone. I guess my question is beyond safety are there any things -- is there anything on the efficacy side that we really should be looking at when we see those granular data for fliGHt at the R&D day? Thanks.
嘿,那很有帮助。 在即将到来的研发日,您将在fliGHt试验中披露的粒度。 我知道你过去一直强调将fliGHt试验看作一项主要的安全性试验,并且你提醒我不要在TransCon Growth Hormone的六个月之前的六个月之间进行年度heiGHt速度的比较。 我想我的问题是否超出安全性是否有任何问题 - 当我们在研发日看到那些精细数据时,我们真的应该关注效能方面的任何内容吗? 谢谢。
A - Jonathan Leff
Sure so as you stated clearly a safety trial and that's its main objective. However of course we are measuring heiGHt and we will report heiGHt. So it's important to understand the context so -- if someone is been a treatment naïve patient you're going to expect greater heiGHt velocity in the first year because of all the catch-up growth they get primarily in the first six months. So if someone has been on a growth hormone already for six months or for a year or even for two years or more you're obviously going to expect less heiGHt. So typically in the second year you would expect about 15% to 20% less heiGHt velocity.
So with all of those caveats, we will present some subgroup data to give you a flavor for the heiGHt that we are actually seeing. And put it in context of their prior exposure. So, we are very pleased. And I think you'll be interested in hearing more at the R&D day.
当然,你明确说明安全试验,这是它的主要目标。 当然,我们正在测量heiGHt,我们将报告heiGHt。 因此,了解背景情况非常重要 - 如果某人是一位天真的治疗患者,那么在第一年你会期望更高的速度,因为他们主要在前六个月获得了所有追赶性增长。 因此,如果有人已经使用生长激素已经持续了六个月或一年甚至两年或更长时间,那么你显然会期望更少的生长激素。 所以通常在第二年你会期望减少15%到20%的高速度。
因此,对于所有这些警告,我们将提供一些子组数据,为您提供我们实际看到的heiGHt的味道。 并将其置于先前曝光的背景下。 所以,我们非常高兴。 而且我认为你有兴趣在研发日听到更多。
Jan Mikkelsen
Also believe Adam that indicating the Delaware practice how willing to switch already is practice patient over to daily growth is really, really important, so the physician understand the algorithm. And understand how to try treatment. And we can show, real world practice how we get done.
There is also a small new subgroup of patients whereas I have a strong, strong feeling for myself. And this is for children under three years that we actually treated with our product there, basically down to nearly the newborn.
And I fell really, really thrilled to see that we actually have our product, also being applied in this really subgroup of patients whereas really, really have the high, high, high burden of injection and other things, because basic growth hormone deficient.
And I'm really looking forward also to share this data video because I have a strong, strong feeling for what we really do, when we move down to basic newborn children.
也相信亚当指出特拉华实践如何愿意转换已经是实践患者到日常生长是真的,非常重要,所以医生了解算法。 并了解如何尝试治疗。 我们可以向现实世界展示我们如何完成。
还有一个小的新的患者亚组,而我对自己有强烈的强烈感觉。 对于三岁以下的儿童,我们实际上使用我们的产品治疗,基本上接近新生儿。
我真的很高兴看到我们实际上有我们的产品,也适用于这个真正的亚组患者,而真的,确实有高,高,高注射和其他东西的负担,因为基本生长激素缺乏。
而且我真的很期待分享这个数据视频,因为当我们向基本的新生儿移动时,我对我们真正做的事情有强烈而强烈的感觉。
亚当沃尔什
Looking forward to that and then just one final one if I could, briefly. On enlighten, when and how often will we see updates from that? Thanks.
期待那个,如果可以的话,只是最后一个,简要地说。 在启示时,我们何时以及多久会看到更新? 谢谢。
Jonathan Leff
So, periodically probably at earnings call, we will give you updates there. There won't be a whole lot whereas following this cohort that's pretty large now over time. We see them typically every three months or so. But we can provide updates along the way.
因此,定期可能会在收益电话会议上,我们会在那里给您更新。 不会有很多,而这个队列随着时间的推移而变得非常大。 我们通常每三个月左右看一次。 但我们可以在此过程中提供更新。
亚当沃尔什
Great, thanks so much.
太好了,非常感谢。
Jonathan Leff
Eventually our medical meetings we present the two-year data for example, that will be an important cut to as a milestone as well.
最后,我们的医疗会议以两年的数据为例,这也是一个重要的切入点,也是一个里程碑。
亚当沃尔什
Thank you.
谢谢。
会议主持员
Thank you. [Operator Instructions] And our next question comes from Alethia Young with Cantor Fitzgerald. Your line is open.
谢谢。 [操作员说明]我们的下一个问题来自Alethia Young和Cantor Fitzgerald。 你的线是开放的。
Alethia Young
Hey, guys, thanks for taking my question. So I just wanted to talk a little bit about the profile of TransCon hGH has versus what you guys are trying to construct with your PTH therapy? And also the second question is that, can you talk a little bit about maybe high-level commercial learning from the fliGHt study as well as?
嘿,伙计们,谢谢你提出我的问题。 所以我只是想谈谈TransCon hGH的概况与你们正在尝试用PTH疗法构建的结果? 还有第二个问题是,你能谈一谈关于fliGHt研究中的高级商业学习吗?
Jan Mikkelsen
I didn't really get the question in that product profile and how we compare?
我没有真正了解该产品简介中的问题以及我们如何比较?
Alethia Young
Just as kind of …
就像......
Jan Mikkelsen
Can you repeat?
你可以重复吗?
Alethia Young
Yeah. How you think what you're trying to construct versus what NATPARA I think is currently like your therapy versus there. And how you think because you are firstly there in the market is the first question? Can you hear me?
是啊。 您如何看待您正在尝试构建的内容与我认为的NATPARA目前相比您的疗法。 你是如何思考的,因为你是市场上的第一个问题? 你能听到我吗?
Jan Mikkelsen
Yeah. Exactly but I think I'm not really never comparing us to NATPARA, because NATPARA is not providing the same target product profile. So it's not to expand out from NATPARA, because we have a complete different product profile were we really are providing the true replacement therapy, that really gives us benefit for the patient on all aspect of the disease. This is how we got this time.
So, when I'm seeing NATPARA, yes, it can increase calcium, but because they increase calcium by taking a lot of calcium supplement and activated vitamin D. Sure you can spare some of them and still have the calcium.
But you basically have no real positive impact on urinary calcium. Well illustrated to the FDA document. So there was exactly what we actually got there. We really got clarity about when we went to what I call the FDA briefing documents related to NATPARA.
So from that perspective, we see a complete different product profile. We are more focused on the unmet medical need, both from the patient perspective but also talking with the physicians understanding. Yes, this is the solution they have been waiting for. This is the product opportunity that can be in a position, so we basically can normalize. This patient group's PTH levels, as one you actually develop basal insulin and certainly you have diabetes patient that could have basal level of insulin 24 hours, seven days a week.
是啊。确切地说,但我认为我并不是真的从未将我们与NATPARA进行比较,因为NATPARA没有提供相同的目标产品概况。所以它不是要从NATPARA扩展出来,因为我们有一个完全不同的产品概况,我们真的提供真正的替代疗法,这真的让我们在疾病的各个方面为患者带来好处。这就是我们得到这个时间的方式。
所以,当我看到NATPARA时,是的,它可以增加钙,但是因为它们通过服用大量的钙补充剂和活化的维生素D来增加钙。当然,你可以省去一些,但仍然含有钙。
但是你基本上对尿钙没有真正的积极影响。很好地说明了FDA文件。所以我们确实在那里得到了什么。当我们谈到我称之为与NATPARA相关的FDA简报文件时,我们确实清楚了。
因此,从这个角度来看,我们看到了完全不同的产品概况。我们更关注未满足的医疗需求,无论是从患者的角度,还是与医生的理解。是的,这是他们一直在等待的解决方案。这是可以处于有利位置的产品机会,因此我们基本上可以正常化。这个患者组的PTH水平,就像你实际开发的基础胰岛素一样,当然你有糖尿病患者可以每周7天,每天24小时都有基础胰岛素水平。
斯科特史密斯
And then your second question on commercial insights from flight. fliGHt it turns out with a very valuable experience, because it provided real practical insights in the real world and how subjects might switch coming in on a daily therapy.
And we did that in almost all the patients they switched with few exceptions from daily therapies to TransCon. So, how do you switch. What do you switch to? And how do you monitor IGF1, it was very practically helpful in the switching dynamic. And will be very useful to our commercial colleagues.
然后是关于航班商业见解的第二个问题。 事实证明,它具有非常宝贵的经验,因为它在现实世界中提供了真实的实用见解,以及受试者如何在日常治疗中转换。
我们在他们转换的几乎所有患者中做到了这一点,除了日常治疗到TransCon之外几乎没有例外。 那么,你如何切换。 你切换到什么? 如何监控IGF1,它在切换动态方面非常有用。 对我们的商业同事非常有用。
Jan Mikkelsen
Thank you everyone.
谢谢大家。
会议主持员
Thank you. That's all the time we have for questions, we thank you for participating in today's conference. This concludes today's program. You may all disconnect.
Everyone have a great day.
谢谢。 这是问题的所有时间,我们感谢您参加今天的会议。 这就结束了今天的计划。 你可能都断开了。
每个人都有美好的一天。
相关问题
Ascendis Pharma A/S 电话会议
Ascendis Pharma A/S 财务报告
互联网券商的港股、美股开户教程
如果您对美股 或者 港股也感兴趣, 或者想要了解如何开户, 可以加我wechat: xiaobei006006, 同时也可以拉您进美股交流群哦。
最后的最后 祝大家都有一个美好的投资生活哦。
大家也可以关注【美股指南】公众号, 即可获得《小白投资美股指南(雪球「岛」系列)》电子书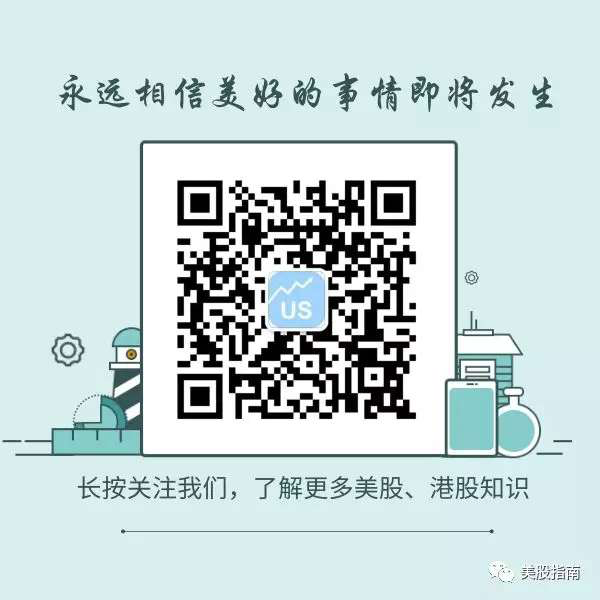 ---
写在最后
美股开户教程, 请查看
港股开户教程, 请查看
美股、港股入金教程, 请查看
美股、港股投资交流群, 请查看
美股、港股开户优惠汇总, 请查看
如何购买Ascendis Pharma A/S股票
美股、港股付费交流群, 请查看
---
暂无回复。