读者寄语: 不管是您想投资美股, 还是想投资港股, 保持好自己的心态是最重要的。特别在美股、港股市场拥有一套成熟的金融市场,市场鼓励长期持有,而不是短期的投机炒作。选择一个好的公司, 耐心的等待, 做时间的朋友。如果您想咨询美股开户、港股开户相关的问题, 或者您对美股、港股感兴趣可以添加微信交流: xiaobei060537
HP Inc. (NYSE:HPQ) Bernstein's 35th Annual Strategic Decisions Conference Call May 30, 2019 3:00 PM ET
惠普公司(纽约证券交易所代码:[HPQ])伯恩斯坦第35届年度战略决策会议电话会议2019年5月30日美国东部时间下午3:00
公司参与者
Dion Weisler - President and CEO
电话会议参与者
Toni Sacconaghi - Bernstein
Toni Sacconaghi
I'm Toni Sacconaghi. I'm the IT Hardware Analyst here at Bernstein. We're really pleased to have Dion Weisler from Hewlett Packard Inc. It's Dion's fourth time I believe at the conference. And so, we're deeply appreciative for his support of Bernstein.
Before we begin, I just wanted to remind everyone of the forward-looking statements. I'm going to read each word very slowly and deliberately. But, for those of you on the webcast, please refer to HP's disclosures if you can't see this; and for those of you in the room, it's up there.
Just very quickly on Dion. He joined HP in 2012. He was named -- became the Senior CEO in November 2015, the date upon which HP had split into two separate companies. Previously, he spent majority of his career prior to that at Lenovo and Acer. So, Dion, always pleasure to have you.
我是Toni Sacconaghi。 我是伯恩斯坦的IT硬件分析师。 我们很高兴有来自惠普公司的Dion Weisler。这是Dion第四次在会议上相信。 因此,我们非常感谢他对伯恩斯坦的支持。
在我们开始之前,我只是想提醒每个人前瞻性的陈述。 我将非常缓慢而刻意地阅读每个单词。 但是,对于那些在网络广播中的人,请参阅惠普的披露,如果你看不到这个
Dion Weisler
Thanks.
谢谢。
问答环节
And thanks so much for joining us. We're going to do a fireside chat Q&A. We're going to jump right in. I've already Dion I have a pretty long list. So, we're going to try and get through as many as we can. We'd welcome any questions. You can write them on your cards and pass them to the front.
So, Dion, maybe we'll just start, you just reported last week pretty good quarter, revenue was up 2%. You beat consensus on EPS. EPS grew 11%. I don't know if there are any highlights that you want to raise from the quarterly results, but maybe I'll give you a second just on that front.
非常感谢加入我们。 我们打算在炉边聊天问答。 我们要跳进去。我已经有了Dion我有一个很长的名单。 所以,我们将尝试尽可能多地通过。 我们欢迎任何问题。 您可以将它们写在卡片上并将它们传递到前面。
所以,迪翁,也许我们刚刚开始,你刚刚报告了上周相当不错的季度,收入增长了2%。 你在EPS上达成了共识。 每股盈利增长11%。 我不知道你是否想要从季度结果中提出任何亮点,但也许我会在这方面给你一点时间。
Dion Weisler
Yes. Look, I thought it was a solid quarter, revenue being up as you mentioned, EPS double-digits in this environment. I felt that the team executed really well, strong free cash flows $747 million. $936 million returned to shareholders in the form of dividends and share repurchases. At the segment level, personal systems was up 5%, even against the backdrop of continued industry shortages from a processor perspective, but strong and expanded operating margins of 4.3%. Print was down 2% and of course in quarter one and I'm sure you're going to get this on your list around supplies and the contraction in supplies down 3%, as expected, driving overall business down minus 2%. But operating margins were at 16.4%. So, I think on balance, it was a solid quarter.
是。 看,我认为这是一个稳固的季度,收入正如你所提到的那样,在这种环境下EPS两位数。 我觉得团队执行得非常好,强劲的自由现金流为7.47亿美元。 以股息和股票回购的形式向股东返还9.36亿美元。 在细分市场,即使在处理器视角下行业持续短缺的背景下,个人系统也增长了5%,但强劲且扩大了4.3%的营业利润率。 打印率下降2%,当然还有第一季度,我相信你会在你的清单上看到供应量和供应量下降3%,正如预期的那样,推动整体业务下降2%。 但营业利润率为16.4%。 所以,我认为总的来说,这是一个稳固的季度。
Toni Sacconaghi
Dion, you did beat by $0.01 to $0.02, depending, you didn't raise your guidance. The buybacks were also a little front-loaded to our model. So, I guess, you could have said, hey, why didn't you raise, given overage this quarter, given a little more leverage from buybacks, given the front-loaded nature. So, maybe you can comment specifically on that. And part of the reason for the question is you have some companies, particularly in the enterprise space, expressed some incremental hesitation around demand because of trade wars or simply in part because of tough comparisons or a very strong year last year. Have you seen any change in demand profile? Two questions, why not take up your EPS commensurately? And are you seeing any change in your lens from the demand perspective for PC or printings relative to 6 or 12 months from now?
迪翁,你确实击败了0.01美元到0.02美元,这取决于你没有提高你的指导。 回购也对我们的模型有点前瞻性。 所以,我想,你可以说,嘿,为什么你不提高,本季度超额,由于回购带来更多的杠杆作用,考虑到前装性质。 所以,也许你可以对此进行具体评论。 问题的部分原因是你有一些公司,特别是在企业领域,由于贸易战或者仅仅部分原因是由于艰难的比较或去年非常强劲的一年,他们对需求表示了一些渐进的犹豫。 您是否看到需求状况有任何变化? 两个问题,为什么不相应地占用你的EPS? 从现在开始的6个月或12个月后,您是否看到了从PC或打印需求角度看镜头的变化?
Dion Weisler
Yes, sure. So, look, we technically raised the midpoint of the range by half a penny, so certainly not the 2-penny flow-through that some would have hoped for. I guess, when we look at the ledger on balance, the headwinds that we potentially see with regards to the ongoing trade tensions, potential currency headwinds relative to our original guidance of the Security Analyst Meeting, ongoing strength in the U.S. dollar, offset in some part by declining commodity costs in personal systems. We felt on balance, it was a prudent thing to do. And we guided appropriately from our perspective. It's still very strong operating profit expansion year-over-year at the midpoint of the range that we set. So, we feel comfortable with the guidance.
If I break down the segments a little bit, we're seeing really strong demand in personal systems championed by commercial. Commercial is strong. Consumer is weaker. And I draw a correlation between sort of consumer sentiment and a faster reaction to trade tensions and confidence. It goes the other ways as well, as soon confidence picks back up, consumer picks up faster. Commercial is a little less sensitive to any given day, and that takes a little longer to flow through. And so, we're still seeing a lot of strength on the demand side in personal systems. Commercial, a little weaker and consumer. From a printing perspective, we obviously have the headwinds that we're dealing with in supplies and how we're working through those actions. And demand signals are broadly in line with what the industry analysts are predicting.
是的,当然。所以,看起来,我们在技术上将该范围的中点提高了半分钱,所以肯定不是一些人希望的2便士流量。我想,当我们看到总账时,我们可能看到的对于持续的贸易紧张局势的潜在不利因素,相对于我们对安全分析师会议的原始指引的潜在货币逆风,美元的持续强势,以及部分原因是个人系统中的商品成本下降。我们感到平衡,这是一件谨慎的事情。我们从我们的角度适当地指导。在我们设定的范围中点,它仍然是非常强劲的营业利润同比增长。所以,我们对指导感到满意。
如果我稍微分解一下这些细分市场,我们会看到商业推动的个人系统需求非常强劲。商业很强大。消费者较弱。我将消费者情绪与对贸易紧张和信心的快速反应联系起来。它还有其他方式,因为很快信心回升,消费者的回升速度更快。商业对任何一天都不那么敏感,需要更长的时间才能流过。因此,我们仍然在个人系统的需求方面看到了很多优势。商业,有点弱和消费者。从印刷的角度来看,我们显然遇到了我们在供应方面遇到的不利因素以及我们如何通过这些行动。需求信号大致与行业分析师预测的一致。
Toni Sacconaghi
And have you seen -- on printing side, have you seen any incremental hesitancy due to trade tensions or otherwise as you alluded to potentially you're seeing in PC?
你有没有看到 - 在印刷方面,你是否看到由于贸易紧张或其他方面的任何增量犹豫,你提到你可能在PC上看到了什么?
Dion Weisler
I think, in consumer print, the same phenomenon is occurring. And again, country-by-country we're seeing different dynamics, incredibly strong demand for example in Japan Personal Systems. We have a relatively dormant business in print for Japan because of the lack competitors Japanese. In China, we're seeing offset to that strength that we're seeing in Japan. And so, overall, APJ grew at 11%. We're really happy about their performance. But the answer, there is puts and takes by individual country. But I would say, broadly speaking, consumer's under more pressure than commercial.
我认为,在消费者印刷品中,同样的现象正在发生。 再次,逐个国家,我们看到不同的动态,日本个人系统的需求令人难以置信。 由于缺乏竞争对手日本人,我们在日本有一个相对休眠的业务。 在中国,我们看到了我们在日本看到的那种力量的抵消。 总的来说,APJ增长了11%。 我们对他们的表现非常满意。 但答案是,个别国家有投入和采取。 但我要说的是,从广义上讲,消费者承受的压力要大于商业压力。
Toni Sacconaghi
So, you alluded to it just in terms of trade tensions and tariffs. So, the first round of tariffs obviously at beginning of year was 10% tariffs, largely affecting your desktop business that went into play, you were able to manage that. Since the beginning of this quarter, that tariff's gone to 25%.
所以,你只是在贸易紧张和关税方面提到了它。 因此,第一轮显然在年初的关税是10%的关税,主要影响你的桌面业务发挥作用,你能够管理。 自本季度开始,该关税已降至25%。
Dion Weisler
Yes.
是。
Toni Sacconaghi
Again, it's really limited to your desktop business, about 10% of revenues for you. How do we -- how do you come back to that? Will there be price increases? Have you shifted manufacturing sufficiently to Mexico and other areas to not have to do price increases? How do we think about tariffs today and then impact and we even talk about next steps?
同样,它实际上仅限于您的桌面业务,大约占您收入的10%。 我们怎么样 - 你怎么回到那个? 会有涨价吗? 您是否已将制造业充分转移到墨西哥和其他地区而不必进行价格上涨? 我们如何考虑今天的关税然后影响,我们甚至谈论下一步?
Dion Weisler
So, the current tranche, the $200 billion. So, from 10% to 25%, that increase is being fully captured in our full-year EPS guide, one of the headwinds that we would have seen to the guide. We've been working hard on maybe getting those through various levels that we have. We run an international footprint from the manufacturing perspective and we're able to make the necessary changes. So, I think, I feel good about where we're up to in that first $200 billion list...
大。 然后Marc,也许你可以带我们完成看跌期权,并带上你更新的保证金和EPS指南? 也许只是任何额外的颜色来帮助弥合底线增量管理过渡成本将是有帮助的。...
Toni Sacconaghi
Dion, we have heard that there was some price increases associated with the first 10% tariff. We have not heard that there have been price increases since the tariff has gone to 25%. Is that something that we should expect or is it really that you found other levers that would prevent that? Because the next question would be, well, if there is a chance of price change, how do we think about the elasticity associated with that?
迪翁,我们听说有一些价格上涨与前10%的关税有关。 自关税达到25%以来,我们没有听说过价格上涨。 这是我们应该期待的事情,还是你真的找到了可以防止这种情况的其他杠杆? 因为下一个问题是,如果有价格变化的可能性,我们如何考虑与此相关的弹性?
Dion Weisler
Yes. So, it's really -- Toni, it's a function of time. And if you're going to make changes and execute levers in your manufacturing footprint, it takes time to get those lines up and running. And once they're up and running, it really doesn't matter whether it's 10%, 20%, 25% or 40% because the tariff doesn't apply. There is, in many cases, a second touch to the system, which causes an incremental cost, but we have other declining areas within the overall basket of costs that make calls to be able to offset it. So, that's why you sort out with the first 10%, because it takes time to make those shifts, but once they're in place, then the incremental move from 10% to 25% has lower impact.
是。 所以,它真的 - 托尼,它是时间的函数。 如果您要在制造足迹中进行更改并执行杠杆,则需要时间来启动并运行这些生产线。 一旦它们启动并运行,它是否为10%,20%,25%或40%并不重要,因为关税不适用。 在许多情况下,对系统的第二次触摸会导致增加的成本,但我们在整个成本篮子中有其他下降区域,使得呼叫能够抵消它。 所以,这就是为什么你用前10%进行整理的原因,因为这些变化需要时间,但是一旦它们到位,那么增量从10%增加到25%的影响就会降低。
Toni Sacconaghi
So, I know we were very explicit that your guidance doesn't include any incremental tariffs. So, if we were to assume that there was a tariff on remaining imported goods, the next $300 billion, which would, and correct me if I'm wrong, impacts your entire notebook business, everyone's notebook business is sourced from China and Taiwan. I believe a number of your printers and supplies are also made in China. That's a substantial part of your business, I would imagine. So, what would happen then? And I'm -- would the same levers be available to you in terms of the flexible manufacturing footprint? I would suspect that the price would be the immediate lever. How do we think about that?
所以,我知道我们非常清楚你的指导不包括任何增量关税。 所以,如果我们假设对剩余的进口商品征收关税,下一个3000亿美元,如果我错了就会纠正我,会影响整个笔记本电脑业务,每个人的笔记本电脑业务都来自中国和台湾。 我相信你的一些打印机和耗材也是在中国生产的。 我想,这是您业务的重要组成部分。 那么,会发生什么呢? 而且我 - 在灵活的制造足迹方面,您可以使用相同的杠杆吗? 我怀疑价格是直接的杠杆。 我们怎么想这个?
Dion Weisler
Yes. I think that's an all together unreasonable position to take. Again, it really depends -- so, you're removing a couple of variables here that can dramatically change the calculus. So, you're not questioning if you're assuming they do happen.
是。 我认为这是一个不合理的立场。 再次,它真的取决于 - 所以,你在这里删除了几个可以显着改变微积分的变量。 所以,你不会质疑你是否认为他们确实发生过。
Toni Sacconaghi
Correct.
正确。
Dion Weisler
The second thing is, we don't know what the rate would be, would it be 10%, would it be 25%. And that's a big difference. The third thing is, when would they come into effect, how much time would we have as an industry to make the changes, the structural changes required to offset those. And so, those variables really matter. In a worst case scenario, they are in effect tomorrow, and it's a 25%, then your lever is pricing. And until such time, as you can -- you can affect the other changes and with the other levers that you have.
第二件事是,我们不知道费率是多少,是10%,是25%。 这是一个很大的不同。 第三点是,什么时候它们会生效,我们作为一个行业需要多少时间来做出改变,需要进行结构改变以抵消这些改变。 所以,这些变量真的很重要。 在最糟糕的情况下,它们明天生效,而且是25%,那么你的杠杆就是定价。 直到这样的时间,你可以 - 你可以影响其他变化和你拥有的其他杠杆。
Toni Sacconaghi
But, do you have the same flexibility with for example, notebooks as you did with desktops because you did have a global manufacturing strategy for desktops before? You -- and correct me if I'm wrong. You don't have a global manufacturing, no one does for notebooks.
但是,您是否具有与笔记本电脑相同的灵活性,就像您使用台式电脑一样,因为您之前确实有过台式电脑的全球制造策略? 你 - 如果我错了,请纠正我。 你没有全球制造业,没有人为笔记本电脑做过。
Dion Weisler
Correct.
正确。
Toni Sacconaghi
They're all made by Taiwanese ODMs. So, is it -- in the case of notebooks specifically, which is a significant business for you guys, do you really have that flexibility, or is price really the only lever that you can pull?
它们全部由台湾ODM制造。 那么,对于笔记本电脑而言,这对你们来说是一项重要的业务,你真的有这种灵活性,还是价格真的是你能拉的唯一杠杆?
Dion Weisler
Well, we didn't wake up the day that we first learned about the extra $300 billion, and so what do we do now? We've been thinking about this, as you can imagine. Unfortunately, we've got pretty good at figuring out how to mitigate these tariffs. And there has been various scenarios that we've been thinking about for some time and planning that's been ongoing for some time. And it's just a question that where we have to execute all those plans, some of which are already in motion.
好吧,我们没有在我们第一次了解额外的3000亿美元的那一天醒来,那么我们现在做什么呢? 正如你可以想象的那样,我们一直在考虑这个问题。 不幸的是,我们非常擅长弄清楚如何降低这些关税。 我们已经考虑了一段时间以及一段时间以来一直在进行规划的各种情景。 这只是一个问题,我们必须执行所有这些计划,其中一些计划已经开始实施。
Toni Sacconaghi
Okay. So, maybe we will spend a little bit of time or a lot of time on printing, I have some questions on PCs as well. So, perhaps for those little less familiar with the story in the room, take us back to fiscal Q1 '19 results. So, guidance had been for supplies for the year to be flat to up. You got on the call and said, no, we think the supplies will be down about 3%. What we've seen is that particularly in Europe, when folks are ordering supplies, they're doing some more online, and when they do it online, there's bigger risk that they'll order revamp. And the implication is, we have some excess inventory because we didn't sell as much as we thought we would. And that's part of the reason. But the implication was also that supplies growth would be more muted. And when you put it together, you're at minus 3 for the year.
So, I guess, the question is, what happened? I mean, why, for a company that's really prided itself and done a really good job of sort of delivering against what you say, sort of one of your monikers. That was clearly a disappointment for you I'm sure disappointment, a disappointment for investors. What happened?
好的。所以,也许我们会花一点时间或大量时间进行打印,我对PC也有一些疑问。因此,也许对那些不太熟悉房间故事的人来说,请回到19财年第1季度的财务结果。因此,今年的供应指引一直持平。你接到电话说,不,我们认为供应量将下降约3%。我们所看到的是,尤其是在欧洲,当人们订购耗材时,他们会在网上做更多的事情,当他们在网上做这件事时,他们订购改造的风险就更大了。这意味着,我们有一些库存过剩,因为我们没有像我们想象的那样卖得多。这就是原因的一部分。但其含义还在于供应增长将更加平静。当你把它放在一起时,你今年的成绩是零下3。
所以,我猜,问题是,发生了什么?我的意思是,为什么,对于一家真正引以为豪的公司而言,做出非常出色的工作来对付你说的话,就像你的一个绰号。这对你来说显然是一种失望我相信失望,对投资者来说是一种失​​望。发生了什么?
Dion Weisler
So, a big disappointment. I think, surprising, I hate getting surprises from my team. And I certainly don't aim to surprise anybody. And so, when we do, we take it incredibly seriously, and we are absolutely all over it. It's like priority number one in the Company. What happened was, as you know, we run a four-box model that helps us predict what the demand for our supplies will be in the future. We know the install base because we deploy it. We have good data on usage. We know what the pricing environment is like because we set the prices. The variable that we take an assumption on is what aftermarket share we will have.
In our consumer business broadly ink, we've had a lot of telemetry data coming back from the printers for a long time. In commercial, we started that effort much later and the install base lasts for about seven years in commercial relative to the three years in consumer. And we had to solve some problems around getting through commercial firewalls in order to -- in a way that's acceptable to customer, receive that telemetry data. So, we were relying on third-party share information that wasn't changing over time in any kind of dramatic way. And so, when we plug that in, we say, all right, we know by SKU, by segment how much inventory we need to prepare. We know what the Tier 1 channel inventory is and some parts of the Tier 2. And then, we don't have visibility to all the downstream Tier 3, Tier 4 and some of Tier 2. And so, effectively $100 million of excess inventory, that we didn't have visibility to, was flowing to the system with no real readout as to an ongoing issue with demand because the share assumptions were incorrect.
So, that's what drove the $100 million of excess inventory, that's about 1 point of 3 points. And then, the other reflection of course is what we now know to be our real share number because of the telemetry data that we're getting that is now statistically relevant. So, our job becomes removing that inventory and showing it is a true demand-driven model. And two, we pay people to figure out how to influence that share. So, all the efforts that we have underway now are designed to drive the different outcome of share and there are number of those.
所以,一个很大的失望。我想,令人惊讶的是,我讨厌从我的团队中获得惊喜。我当然不打算让任何人感到惊讶。因此,当我们这样做时,我们非常认真地对待它,而且我们绝对是全力以赴。这就像公司的第一优先考虑。如你所知,发生了什么,我们运行一个四箱模型,帮助我们预测未来对我们的供应的需求。我们知道安装基础,因为我们部署它。我们有很好的使用数据。我们知道定价环境是什么样的,因为我们设定了价格。我们假设的变量是我们将拥有的售后市场份额。
在我们的消费者业务中,我们已经有很长时间从打印机回来的遥测数据了。在商业方面,我们很晚才开始这项工作,相对于消费者的三年,安装基地在商业上持续了大约7年。我们必须解决围绕通过商业防火墙的一些问题,以便以一种客户可接受的方式接收遥测数据。因此,我们依赖于第三方共享信息,这些信息不会随着时间的推移以任何戏剧性的方式发生变化。因此,当我们将其插入时,我们说,好吧,我们通过SKU了解我们需要准备多少库存。我们知道第1级渠道库存和第2层的某些部分。然后,我们无法看到所有下游的第3层,第4层和第2层的某些部分。因此,实际上有1亿美元的过剩库存,我们没有可见性,正在流向系统而没有关于需求的持续问题的真实读数,因为共享假设是不正确的。
所以,这就是驱动1亿美元过剩库存的原因,即大约1点3分。然后,其他反映当然是我们现在知道的真正的份额,因为我们得到的遥测数据现在具有统计相关性。因此,我们的工作就是删除该库存并显示它是一个真正的需求驱动模型。第二,我们付钱让人们弄清楚如何影响这一份额。因此,我们现在正在进行的所有努力旨在推动不同的份额结果,其中有很多。
Toni Sacconaghi
So, I guess a couple questions that follow from that. How are you content because the model, as you can see it in the past, that the model and that's based on the best input and best data that you can get. And clearly, the data is not perfect, right? We saw in the reman share? But, how are you confident that the system has stepped down in usage? Because you have some telemetry, but my guess is, it's not perfect. And even in install base, like I follow Apple, Apple knows when your phone is active because people go to the app store and have to update. And if they don't hear from you for six months, then they assume you're off the install base. You don't, in many cases, have that knowledge in printing, right? So, I guess, question is, you have I'm sure brought your best analytics to this and it's priority number one, I'm sure some heads have whirled. But, how are you and the team collectively confident, given the intrinsic limitation that the model has that this isn't a usage issue or maybe something is different about the install base or something that you have, how do you get that confidence?
所以,我猜几个问题就是这样的。您是如何满足的,因为您可以在过去看到该模型,该模型基于您可以获得的最佳输入和最佳数据。显然,数据并不完美,对吧?我们在重新分享中看到了什么?但是,您如何确信系统的使用率已降低?因为你有一些遥测,但我的猜测是,它并不完美。即使在安装基础上,就像我关注Apple一样,Apple知道你的手机何时处于活动状态,因为人们会去应用商店并且必须更新。如果他们六个月没有收到您的回复,那么他们会认为您已经离开了安装基地。在许多情况下,你不具备印刷知识,对吧?所以,我想,问题是,你确定我已经为你带来了最好的分析,它是第一优先,我确信有些人已经旋转了。但是,你和团队如何集体自信,考虑到模型的内在限制,这不是一个使用问题,或者安装基础或你拥有的东西可能有所不同,你如何获得这种信心?
Dion Weisler
So, we're constantly testing the model. Every time we close a quarter, we go back and look at the four-box drivers, what are predicted and what are returned. And so, through that exercise, what we're seeing is, our installed base assumptions, our usage assumptions and to a large extent, our pricing, a little bit pricing was part of the Q2 problem because when you have excess inventory, it drives unusual behavior in the channel, which affects pricing. But, that's symptomatic of the share issue, which led to increased inventory. So, we go back and test all of those every single quarter. And we don't have much deviations other than share. But, it is a model. And what I hold the team accountable for is continuing to deliver on the senior metrics of the Company. We guard EPS and we guard free cash flow. We held EPS for the full year, we outperformed last quarter, and we held full cash flow for the year, at least $3.7 billion.
So, as we encounter these issues from time to time and business is a dynamic, it's how we respond to those challenges, how we continue to raise the bar, how we look and learn and do better instrumentation that makes us a more predictable company over the long-term over time, and that never stops it. So, there is no perfect model, it is a model like anything else. And an enormous amount data, enormous amount of intelligence, a lot of artificial intelligence now helping us with that, but it's something we're going back and we're testing every single quarter.
所以,我们一直在测试模型。每次我们关闭四分之一时,我们都会回过头来看看四箱驱动程序,预测的内容以及返回的内容。因此,通过这个练习,我们看到的是,我们的基本假设,我们的使用假设以及在很大程度上我们的定价,一点点定价是Q2问题的一部分,因为当你有多余的库存时,它会驱动渠道中的异常行为会影响定价。但是,这是股票发行的表现,导致库存增加。所以,我们每个季度都会回去测试所有这些。除了分享,我们没有太多的偏差。但是,它是一个模型。我对团队负责的是继续提供公司的高级指标。我们保护EPS,我们保护自由现金流。我们全年持有每股盈利,上一季度表现优于大市,我们持有全年现金流量,至少37亿美元。
因此,我们不时遇到这些问题,业务是动态的,这就是我们如何应对这些挑战,我们如何继续提高标准,我们如何看待和学习以及做更好的仪器,使我们成为一个更可预测的公司长期随着时间的推移,永远不会阻止它。所以,没有完美的模型,它就像其他任何模型一样。大量的数据,大量的智能,大量的人工智能现在正在帮助我们,但这是我们要回去的事情,我们每个季度都会进行测试。
Toni Sacconaghi
I guess, the other question is, given that the model struggle to anticipate or predict channel inventory, and this happened in 2014 as well. How are you confident that that channel inventory drawdown is indeed $100 million that it's not $200 million or $300 million? Given that's probably the area this time and historically, and you are not unique, like I follow Lexmark for a long time and it felt like every 18 or 24 months they would have a miscalculation on channel inventory as well. So, how do we, how do you get conviction that $100 million is the right number?
我想,另一个问题是,鉴于模型难以预测或预测渠道库存,这也发生在2014年。 您如何确信渠道库存减少确实是1亿美元,而不是2亿美元或3亿美元? 鉴于这次和历史上可能是这个区域,并且你并不是唯一的,就像我跟踪Lexmark很长一段时间一样,感觉每18或24个月他们也会对渠道库存进行错误估算。 那么,我们怎么样,你如何确信1亿美元是正确的数字?
Dion Weisler
Yes. Look, we've triangulated it every which way we can. We've spent a lot of time with channel partners with the industry we've had party organization look at it. We feel fairly comfortable and that's why we guided it. You can't just make this stuff up. That $100 million is approximately the right number.
The more important question is, how do we build better instrumentation to reduce the probability of reoccurrence. And the other way to do that is to get better visibility into the downstream ecosystem. So, there is number of actions that we are taking now in EMEA that took some time for us to figure out. Here in the United States, we have the ability to have a close distribution model. It's illegal in the European Union. And so, we have to build other mechanisms that prevent those that we now are not doing the right thing from having access to the products. We've figured out how to do that. Our promotions and our pricing and our support of partners is only available to partners that are prepared to report. So, there is a number of things that we're doing to increase our coverage and understanding of the downstream ecosystem. In a perfect world, over time, I'd like to solve that through technology but we're not there yet.
是。看,我们已经尽可能地对它进行了三角测量。我们花了很多时间与渠道合作伙伴一起参与我们的党组织看待它的行业。我们觉得很舒服,这就是我们引导它的原因。你不能只是把这些东西搞定。 1亿美元大约是正确的数字。
更重要的问题是,我们如何建立更好的仪器来降低再次发生的可能性。另一种方法是更好地了解下游生态系统。因此,我们现在在欧洲,中东和非洲地区采取了一些行动,花了一些时间让我们弄明白。在美国,我们有能力拥有密切的分销模式。这在欧盟是非法的。因此,我们必须构建其他机制,以防止那些我们现在没有做正确的事情来访问产品。我们已经想出了如何做到这一点。我们的促销和定价以及我们对合作伙伴的支持仅适用于准备报告的合作伙伴。因此,我们正在做一些事情来增加对下游生态系统的覆盖和理解。在一个完美的世界里,随着时间的推移,我想通过技术来解决这个问题,但我们还没有。
Toni Sacconaghi
And in terms of the $100 million channel inventory drawdown, is that something we expect to occur effectively linearly from -- and the Q1 when you talked about it through the end of the year or will it be lumpy and...
就1亿美元的渠道库存缩减而言,我们预计会有一些线性的线性发生 - 以及当你在年底谈论它时的第一季度,或者它会是块状的......
Dion Weisler
We're about a third of the way through it. And we expect to be through it by the end of the year.
我们大约有三分之一的时间。 我们期望在今年年底之前通过它。
Toni Sacconaghi
Okay. So, on the share reman side, maybe we could just spend a second talking about that. The people who know the HP story understand that dynamic well; I think people who are new to the story understand it less. So, these are Toni numbers. But my estimate had been on the laser side that your after market share was maybe 60% or 65%, meaning reman was 35% or 40%, and that on the consumer side, it was much higher, was maybe in the 80% to 90% range. A, are those reasonable enough assumptions for the -- broadly speaking for the investment community? And more importantly, what has been the trend in reman over the last five years?
好的。 所以,在股票再制造方面,也许我们可以花一点时间谈论这个问题。 知道惠普故事的人明白这种动态
Dion Weisler
Yes. Look, I'll, just as point of definition, clarify the terminology. Reman is one class of aftermarket alternatives. There are others. In fact, there are primarily three. You've got -- and we have to deal with all three, differently. Remanufacturing is when someone takes an original HP cartridge and refills it. So, they're effectively remanufacturing. It's not our materials inside, but it doesn't infringe on any intellectual property and it's perfectly legal. Then, there is what the industry calls, clones. I don't like to think of it as clones, because clones seems to suggest that it is has equivalency and it doesn't in terms of quality, in terms of sustainability, environmental impact, all sorts of things. So, let's call them imitations. And imitations come in two classes. They're imitations that don't infringe on our intellectual property. And that's not illegal, and that's fine. And we will compete with that class. There is then imitations that infringe on our intellectual property, and we need to deal with that differently. And then, the third broad classification is counterfeit. That's purely illegal. That's saying we are going to create something and we're going to package it up in and make it look like original HP product, we're going to charge HP prices, and it's pure theft and we have to deal with that differently.
We don't get into the specifics of exactly how much because -- and what the trajectories are because we believe that fuels competitive behavior and I certainly don't want to give it a heads up. But, what I would say is that legitimate imitations and illegitimate imitations are on the rise. Reman is probably declining. And counterfeit spikes and troughs.
And so, where we're really focused is on this imitation market. It's being the largest of the three classifications. And what we need to do there is really explain to our customers, the HP value proposition, and there are many. There is the quality of the output of the printed page, there is the environmental sustainability, the surety of supply and you just know where it's coming from. So, there's all sorts of benefits there. But, we have to, because the imitations have leveraged an online ecosystem to market. We have to do a better job online when we market, because we were traditionally marketing through our 250,000 channel partners. With more of it moving online, we have to do a much better job of changing our marketing mix and capturing that customer in a very targeted and sophisticated way to serve the customer on a sense of benefit of original HP supplies.
是。看,我,就像定义一样,澄清术语。 Reman是一类售后市场替代品。还有其他人。实际上,主要有三种。你有 - 而且我们必须以不同的方式处理这三种情况。再制造是指有人购买原装HP墨盒并重新装满墨盒。因此,它们是有效的再制造。这不是我们的内部材料,但它不侵犯任何知识产权,而且完全合法。然后,业界称之为克隆人。我不喜欢将其视为克隆,因为克隆似乎表明它具有等效性,并且在可持续性,环境影响,各种各样的事物方面,它没有质量方面。所以,我们称之为模仿。模仿分为两类。它们是仿制品,不会侵犯我们的知识产权。这不是非法的,那很好。我们将与该班级竞争。然后有模仿侵犯我们的知识产权,我们需要以不同的方式处理。然后,第三个广泛的分类是假冒。这完全是非法的。这就是说我们要创造一些东西,我们打算把它包装起来,让它看起来像惠普的原始产品,我们将收取惠普的价格,这是纯粹的盗窃,我们必须以不同的方式处理。
我们没有详细说明究竟是多少 - 因为我们认为这会激发竞争行为,而且我当然不想让它成为一个头脑。但是,我要说的是合法的模仿和非法的模仿正在上升。雷曼可能正在下滑。还有假冒的尖峰和低谷。
所以,我们真正专注于这个模仿市场。它是三个分类中最大的一个。而我们需要做的就是向客户解释惠普的价值主张,还有很多。印刷页面的输出质量,环境的可持续性,供应的保证,你只知道它的来源。所以,那里有各种各样的好处。但是,我们必须这样做,因为模仿已经利用在线生态系统推向市场。我们在市场营销时必须做得更好,因为我们传统上通过我们的250,000个渠道合作伙伴进行营销。随着更多的在线移动,我们必须更好地改变我们的营销组合,并以一种非常有针对性和复杂的方式捕获客户,以便从原始惠普耗材的利益感为客户服务。
Toni Sacconaghi
Now, Dion, on the sort of legal imitation, how prevalent is that? I mean, are those people who literally like Lexmark had a license to legally provide HP compatible cartridge, because my understanding was that was very limited.
现在,迪翁,在某种法律模仿上,这有多普遍? 我的意思是,那些真正喜欢Lexmark的人是否有合法提供HP兼容墨盒的许可,因为我的理解是非常有限的。
Dion Weisler
That's not what I'm referring to. They are those that effectively redesign.
那不是我所说的。 它们是有效重新设计的。
Toni Sacconaghi
Got it.
得到它了。
Dion Weisler
And don't infringe on a patent.
并且不要侵犯专利。
Toni Sacconaghi
Right.
对。
Dion Weisler
That's not illegal.
那不是非法的。
Toni Sacconaghi
Right.
对。
Dion Weisler
Yes. There is a lot of money in supplies.
是。 供应中有很多钱。
Toni Sacconaghi
But it's easier to collect and reman as opposed to redesign and...
但是,与重新设计和...相比,它更容易收集和重新收集。
Dion Weisler
That process is cost intensive. You got to get hold of the old cartridges. You got to take them and move them somewhere and then you got to refill them, you got to repackage to them, you got to back out through distribution, whereas if you can simply infringe on our intellectual property and send it out there and it's a much lower cost.
这个过程是成本密集的。 你必须抓住旧墨盒。 你必须拿走它们并把它们搬到某个地方,然后你必须重新填充它们,你必须重新包装它们,你必须通过分发退出,而如果你可以简单地侵犯我们的知识产权并将其发送到那里而且它是一个 更低的成本。
Toni Sacconaghi
Correct. Certainly, yes, I would imagine the infringe part but the non-infringing imitation, I would think would be small and difficult to do. But, maybe I'm incorrect. That's why I'm asking.
正确。 当然,是的,我会想象侵权部分,但非侵权模仿,我认为这将是小而难做。 但是,也许我不对劲。 这就是我要问的原因。
Dion Weisler
Whenever, there is a lot of money, and this is a supply, it is like currency, it's like a currency that flows across borders. Whenever there is a lot of money involved, then, there is an incentive to be part of that value chain; our job is to tell the differences in our product.
无论什么时候,有很多钱,这是一种供应,它就像货币一样,就像一种跨越国界的货币。 每当涉及到大量资金时,就有动力成为该价值链的一部分
Toni Sacconaghi
Yes. When I go to Amazon and I Google on HP supply or, Amazon an HP supply, put HP cartridge, and I see them come up -- they generally seem to be remanufactured supplies…
是。 当我去亚马逊和我的谷歌惠普供应或亚马逊惠普供应,放惠普墨盒,我看到他们出现 - 他们通常似乎是再制造供应...
Dion Weisler
I think, that's changed a lot since we've been focusing now. So, when -- a couple of things have happened in the United States. And I think we've done a particularly good job here under Christoph Schell, when he was running Americas and I now asked him to lead the Global PMO to work with our EMEA team to address these issues and then globally. What Christoph did was significantly reduce the number of channel partners that had access to the product, effectively shut down promotions, because there was a time a few years ago, you would go online here and you would see original supplies, legitimate original supplies with very big deltas on pricing. You go online now, the pricing is very consistent across the board. And so, we took money that we were spending on all of these promotions, which was driving pricing turmoil in the market and we directed it to online marketing. So, that now when you do a search on Amazon, original HP supplies come up at the high -- consistently at the high end of all listings. And that's making a big difference.
我想,自从我们现在关注以来,这已经发生了很大变化。所以,什么时候 - 在美国发生了一些事情。而且我认为我们在Christoph Schell工作期间做得特别好,当他在美洲经营时,我现在请他带领全球PMO与我们的EMEA团队一起解决这些问题,然后在全球范围内解决。 Christoph所做的是大大减少了可以访问产品的渠道合作伙伴的数量,有效地关闭了促销活动,因为几年前有一段时间,你会在网上上网,你会看到原装耗材,合法的原装耗材关于定价的大三角洲。您现在上网,价格非常一致。因此,我们花了我们花在所有这些促销上的钱,这推动了市场的价格动荡,我们将其引导到在线营销。所以,现在当您在亚马逊上进行搜索时,原始惠普耗材出现在高位 - 始终处于所有列表的高端。这是一个很大的不同。
Toni Sacconaghi
Right. How do we -- I mean, how do we not think that reman is secular? I mean, as you said, when there's money involved and margins are robust on supplies, how do we -- and the internet is -- e-commerce is becoming more and more prevalent. I guess, why -- how do we get confidence that this isn't an incremental secular headwind that the long-term assumption for reman in your four-box model is not lower today and two years from now than it was yesterday and two years ago? Like, how does an investor just conceptually get...
对。 我们怎么样 - 我的意思是,我们怎么不认为再生是世俗的呢? 我的意思是,正如你所说,当涉及到资金并且供应量的利润率很高时,我们如何 - 以及互联网 - 电子商务正变得越来越普遍。 我想,为什么 - 我们怎么相信这不是一个渐进的世俗逆风,你的四箱模型中的再制造的长期假设今天和现在两年不低于昨天和两年 前? 比如,投资者在概念上如何得到......
Dion Weisler
What you're alluding to is this problem has been around for a long time, and I would absolutely endorse that. No, this is not a new problem. But, markets are dynamic and they change. And they got these other factors like different go-to-market motions that change the dynamics. Our job is to operationally work on some of the things that I've already talked about, increasing our marketing spend in online, being very aggressive in the defense of our intellectual property, making sure we're in the right inventory position, so there is not pricing arbitrate that is going on, and driving much more data and analytics to ensure we've got predictability moving forward. They're all operational things.
Strategically, as we talked about at our Security Analyst Meeting, we have to do a couple of things, which is being led by the market, but first of which is moving from transactional to contractual. Very consistently across the globe, we're seeing customers want to move from owning things to outcomes. And managed print services is a growing business for us. And when we move a customer from just selling a transactional box into a managed print service contract, they go for three to five years, and you're ensuring a 100% supply is attached.
你所暗示的是这个问题已经存在了很长时间,我绝对赞同这一点。不,这不是一个新问题。但是,市场是动态的,它们会发生变化。他们还得到了其他因素,例如不同的市场运动,这些因素会改变动态。我们的工作是在操作上处理我已经谈过的一些事情,增加我们在线的营销支出,非常积极地保护我们的知识产权,确保我们处于正确的库存位置,所以那里没有正在进行的定价仲裁,并推动更多的数据和分析,以确保我们有可预测性向前发展。它们都是可操作的东西。
在战略上,正如我们在安全分析师会议上所讨论的那样,我们必须做一些由市场主导的事情,但首先是从交易转向契约。在全球范围内,我们一直看到客户希望从拥有的东西转变为成果。托管打印服务对我们来说是一项不断发展的业务。当我们将客户从销售交易箱转移到托管打印服务合同时,他们会花费三到五年的时间,而且您确保提供100%的供应。
Toni Sacconaghi
Albeit at a more favorable rate.
虽然利率更高。
Dion Weisler
Yes, but you get to add it incremental services on top of those, right? So, you get to do things that you don't get to do in a purely transactional motion, you get to be involved in the workflows inside company and you get to optimize.
是的,但你可以在它们之上添加增量服务,对吧? 因此,您可以完成纯粹的交易动作中无法完成的任务,您可以参与公司内部的工作流程并进行优化。
Toni Sacconaghi
But to supplies itself, is it necessarily accretive?
但是供应本身,是否必然会增加?
Dion Weisler
Not to the supplies itself, but to the business, which is how I think about it; for the business, it is the right thing. I shouldn't just optimize the supplies, I should optimize for supplies but in addition I should be optimizing overall for the business. And we have a contractual offering for our consumer customers [indiscernible], and it's a terrific solution for a customer where there is clear pain points around increment, [ph] and I don't know how much is cost, so for 299, 499, 999, you know exactly what's your printing cost and it never runs out because when you get low, we send you a new cartridge directly to your house. And that services is going incredibly well. So, we have to move faster to these contractual motions. And the second thing we have to do is ascertain new business models. The razor-razorblade model has been incredibly effective for a long time. You sell a printer at a loss, it's an investment, and the supplies over time is a great annuity stream. We launched today in China a product that we call HP Neverstop. And effectively, the way you should think about it is, if you're familiar with ink tank, it's effectively ink tank for toner.
So, now, for a 199 to 249, you buy hardware but the toner cartridge last 10 times longer. So, it will print 5,000 pages on a single cartridge. And then when you run out, rather than throwing away the whole thing with the drum that lasts 20,000 pages, there are the syringes that you can effectively refill with original HP toner, which answers the problems that when we did customer insights in China, they wanted a more affordable solution in black and white, particularly for SMBs because 70% of SMBs in China are printing regularly and 25% of their economy is in SMBs. They wanted -- so they wanted a more affordable solution. But they wanted a solution that didn't interrupt their business. And the fact that these things change for 5,000 pages means that it never stopped since the name. And the third is, they actually really care about sustainability, having lived in Beijing for four years, I know how important that is to the country. And so, these printers themselves use 25% recycled plastics, and the cartridges, the refill cartridges are 75%. So, the answer is three customer pain points. And it's a new business model; it's not a razor-razorblade model.
不是供应本身,而是业务,这是我的想法
Toni Sacconaghi
Do you have risk -- I don't want to dwell too much on it. But do you have risk that ink refill is easily substitutable with third-party ink cartridge?
你有风险 - 我不想过多地谈论它。 但是,您是否有使用第三方墨盒轻易替换墨水笔芯的风险?
Dion Weisler
This is not ink, it's toner.
这不是墨水,而是墨粉。
Toni Sacconaghi
I mean, the toner injection.
我的意思是,碳粉注入。
Dion Weisler
Yes. That is a potential issue. We've made it super simple with patents of the idea, it's done in the second part of the Neverstop. It's possible, but we're not making the same investment in the upfront unit.
是。 这是一个潜在的问题。 我们已经将这个想法的专利变得非常简单,它在Neverstop的第二部分完成。 这是可能的,但我们没有对前期单位进行同样的投资。
Toni Sacconaghi
So, if we kind of step back from all of this, how do we think about steady state supplies growth? And let me be provocative, just to elicit a response. If I just -- and I do this in -- because long-term investors ask me this, well what do you think normalized supplies growth is? And I said, well, here are some forces. And they say, what does history tell us, right? So, if I go back to 2011, supplies was $17 billion; if I look at 2019, suppliers are going to be about $13 billion. So, if ex out the S-Print acquisition, it's about a 3% to 4% decline annualized during that eight-year period. And there were some inventory builds and some inventory drawdowns during that period. And so, I guess the question is, why wouldn't I use that as a normalized growth rate over the next five years, relative to the last eight years? Like, what dynamics are different that would change that? And I could put things on both sides of the ledger, the environmental consciousness, the printing is higher or that's and negative. At the same time, maybe you're doing a better job of reman and the consumer pushes transition away from home printing is largely behind it. I can line up things. But, if I just kind of stand back and say, look, if you want to look at a trend, a long period of time is the best way to look at a trend and the long period of time has been minus 3 to 4, like, how do you think about that? How do I think about that?
那么,如果我们退出所有这一切,我们如何看待稳态供应增长?让我挑衅,只是为了引起回应。如果我只是 - 而且我这样做 - 因为长期投资者问我这个问题,您认为正常化的供应增长是什么?我说,嗯,这里有一些力量。他们说,历史告诉我们什么,对吧?所以,如果我回到2011年,供应量为170亿美元
Dion Weisler
All I'm prepared to talk about is this year, and we said it will be down, 3% was in Q2 and approximately 3% for the full year, which may not be linear because there is normal puts and takes in any given quarter. But, a better point of that was inventory. Before that, we've obviously said it was flat to slightly up, but we've got some new share assumptions in there. And it largely depends on our effectiveness of the operational and strategic things that we're doing to influence that four-box model on a forward basis. And I think it's a little too early to say. Therefore, it's irresponsible to guide at this point. We'll have more data. And we'll -- obviously, as we approach the Securities Analyst Meeting, we'll talk more about that into the future.
What I would say is, it's important to keep in mind for a long-term investor is we are also recognizing the supplies is incredibly important; it's not going to go away. The strategic elements of changing business models and moving towards contractual have additional benefits of the business that derisks the dependency purely on supplies.
所有我准备谈论的是今年,我们说它会下降,第二季度为3%,全年约为3%,这可能不是线性的,因为任何一个季度都有正常看跌期权。但是,更好的一点是库存。在此之前,我们显然已经表示持平或略微上涨,但我们在那里有一些新的股票假设。它在很大程度上取决于我们在前瞻性影响四箱模型时所做的运营和战略事务的有效性。我认为现在说还为时尚早。因此,在这一点上指导是不负责任的。我们会有更多数据。我们 - 显然,当我们接近证券分析师会议时,我们将在未来更多地谈论这一点。
我要说的是,对于长期投资者而言,重要的是我们也认识到供应非常重要
Toni Sacconaghi
But, are there other -- I here you on those fair -- I think both fair points, so don't get hyper-focused on supplies because if it pops better somewhere else, that may be a good thing. But, are there other -- without -- I'm not trying to pin you down to a number because I understand that. But, if I think about the last eight years and the next five years sort of qualitatively, are there things that we can point to that would suggest things should be better? It's just not obvious as I try and weigh the pluses and minuses, or was there something unusual about the last eight-year period that we should make an adjustment for?
但是,还有其他 - 我在这里公平 - 我认为这两点都是公平的,所以不要过度关注供应,因为如果它在其他地方流行得更好,这可能是一件好事。 但是,还有其他 - 没有 - 我不是想把你归结为一个数字,因为我明白这一点。 但是,如果我考虑过去八年和未来五年的质量问题,我们可以指出哪些事情会表明情况会更好吗? 当我尝试权衡利弊时,这是不是很明显,或者在过去八年中我们应该调整一些不寻常的东西?
Dion Weisler
I think, there is a big difference over the time horizon. Three years ago, we became kind a separated company. And we wake up all day, every day thinking about printing and personal systems. And it forces you to optimize your business in a way that you didn't have that same level of intensity when you were operating $110 billion corporation, because investments went in different places as they should have done from returns-based framework. And we wake up now every single day and what we think about is printing and personal systems. So, that's changed in the last three years, which I think has an impact on the calculus over the eight years. We're investing back in this business. I mean, in my mind, I know the things that are happening in the future, some of these operational things that I talk about, there will new ammunition that we'll have available to us as we have this ongoing battle against aftermarket alternatives. That's good, that makes us better, makes us deliver a better value proposition to our customers.
我认为,在时间范围内存在很大差异。三年前,我们成了一个分离的公司。我们整天醒来,每天都在思考打印和个人系统。它会迫使您以一种在运营价值1100亿美元的公司时没有同样强度的方式来优化您的业务,因为投资来自不同的地方,因为他们应该从基于回报的框架做起。我们现在每天醒来,我们想到的是印刷和个人系统。所以,这在过去三年中发生了变化,我认为这对八年来的微积分产生了影响。我们正在重新投资这项业务。我的意思是,在我看来,我知道未来发生的事情,我谈到的其中一些操作事项,我们可以获得新的弹药,因为我们正在与售后替代品进行持续的战斗。这很好,这使我们变得更好,使我们为客户提供更好的价值主张。
Toni Sacconaghi
Dion, just shifting a little bit, about a year ago, your operating margin guidance for printing was 16% to 18%, and then entering this year, you kind of said, look, it's going to be closer to 16% for the next little while. If the supplies growth is lower than you had anticipated and supplies are higher margin, do you still feel confident in the 16% and is the 18% totally off the table?
迪翁,大约一年前稍微改变一下,你的印刷业务营业利润指引是16%到18%,然后进入今年,你有点说,看,下一步将接近16% 一会儿。 如果供应量增长低于您的预期且供应量更高,那么您是否仍然对16%的信心充满信心,18%完全不在谈判桌上?
Dion Weisler
I would say that, Steve was pretty clear as he talked about the 16% at the Security Analyst Meeting. At the time we guided it, of course we were highly confident, I think the negative 3% on supplies puts pressure on that obviously to the downside, but it still remains our target.
我会说,史蒂夫非常清楚他在安全分析师会议上谈到了16%。 当时我们引导它,当然我们非常有信心,我认为3%的负面供应对这显然是下行压力,但它仍然是我们的目标。
Toni Sacconaghi
On managed print services, you alluded to this in terms of structural changes. Where are you in the journey? You do not provide growth rates. We've estimated, it might be 10% of your services business. Are there any metrics that you can provide to highlight the progress that you've made, other than it's growing, but we don't know if that's 1% or 10%, in terms of where you were five years ago until today, just to help illustrate the progress that you've made. And maybe let's start there, and then, I want to ask you just briefly on Apogee.
在托管打印服务上,您在结构更改方面提到了这一点。 你在旅途中在哪里? 您不提供增长率。 我们估计,它可能是您服务业务的10%。 是否有任何指标可用于突出您所取得的进展,而不是增长,但我们不知道这是1%还是10%,就五年前的情况而言,直到今天, 帮助说明你所取得的进步。 也许让我们从那里开始,然后,我想简单地问一下Apogee。
Dion Weisler
Sure. So, we're always caught in this contrary between more disclosure, because I've said to you all along, I want to be as transparent as I can versus what our competitors do with increased information and understanding about business. And every time I become a little more transparent, it turns around and it bites. And that's not in the best interest of our shareholders. So, I kind of have to walk this fine line. Having said that, it's -- managed print services is important because it's important to customers. And that's where our business is going, it's why we did the Samsung acquisition, because we would -- a customer doesn't care whether it's an A4 printer, an A3 printer, whether it's ink or toner, they care about what the individual user or department or division is interested in. If you're in finance, you want a little bit of spot color, so you can tell the difference between red and black, and if you want high volume because you tend to print a lot in that division, but if you're in marketing, you want to high quality, glossy, laser, folded, stapled, sorted output. And we would walk into a customer, huge customers, customers that you can imagine, we serve just about everybody, and we were [ph] able to service the full need of their contractual business, they're already sold on managed print services. If they are buying transactionally and only bought [ph] transactionally, when you walked in, you get almost hand on heart, [ph] without any hesitation. So, I can save you 30% of cost, if we put you on a managed print service contract.
And then, once you're there, obviously, if you do a great job, the renewal rates are really, they're really high for us. And we're a leading MPS partner. With the acquisition of Samsung and subsequently with Apogee, we now have a complete portfolio. We can serve that full customer, whether it's A3, whether it's A4, whether it's ink, whether it's toner, and optimize the solution for them in a way that our competitors can't. Apogee provides us with the ability to participate in more of the services and solutions part of the stream and it also provides us an opportunity to put our superior technology into that machine and fuel install base that they have.
当然。因此,我们总是在更多的披露之间陷入相反的境地,因为我一直对你说,我希望尽可能透明,而不是我们的竞争对手通过增加信息和对业务的了解来做。每当我变得更加透明时,它就会转过身来咬它。这不符合我们股东的最佳利益。所以,我必须走这条路。话虽如此,它管理的打印服务很重要,因为它对客户很重要。这就是我们的业务发展方向,这也是我们收购三星的原因,因为我们会 - 客户不关心它是A4打印机,A3打印机,无论是墨水还是碳粉,他们关心的是个人用户或部门或部门感兴趣。如果你在金融领域,你需要一点点专色,所以你可以分辨出红色和黑色之间的区别,如果你想要高音量,因为你倾向于打印很多如果您正在营销,您需要高质量,有光泽,激光,折叠,装订,分类输出。我们会走进一个客户,庞大的客户,您可以想象的客户,我们为每个人服务,我们能够满足他们的合同业务的全部需求,他们已经在托管打印服务上销售。如果他们以交易方式购买并且只在交易中买入[ph],那么当你走进去的时候,你几乎可以放心,[ph]毫不犹豫。因此,如果我们为您提供托管打印服务合同,我可以节省30%的费用。
然后,一旦你在那里,显然,如果你做得很好,续订率确实如此,它们对我们来说真的很高。我们是MPS的主要合作伙伴。通过收购三星以及随后的Apogee,我们现在拥有完整的产品组合。我们可以为这个完整的客户提供服务,无论是A3,无论是A4,是否是墨水,是否为碳粉,以及我们的竞争对手无法优化的解决方案。 Apogee为我们提供了参与更多服务和解决方案部分流程的能力,同时也为我们提供了将我们卓越的技术融入该机器和燃料安装基础的机会。
Toni Sacconaghi
So, trying to straddle the line between not telling your competitors stuff and reassuring the room and MPS is growing, are there anything in the middle ground that you can share with us that would make us feel comfortable that this is something that you're making substantial progress on?
因此,试图跨越不告诉你的竞争对手的东西,让房间和MPS正在增长之间的界限,你有什么中间地带可以与我们分享,让我们感到舒服,这是你正在制作的东西 取得实质性进展?
Dion Weisler
Well, again, I think if you turn to the senior metrics as the Company, they should give some comfort. We're delivering on our EPS. We've got profit expansion in both printing and personal systems, even against the backdrop of a negative 3% on supplies. It's coming from somewhere, right? So, I think we've been very clear with our strategy and our direction. You've seen us invest in this area, the two big investments that we've done is Samsung and Apogee. They're all targeted in this contractual space. I'm not in the business of throwing good money after bad. We're investing here because contractual is the way markets are moving. A3 was a big part of, it's a $50 billion TAM and we weren't participating. But, it is bringing along with it A4 business as well, because we now have access to customers that we didn't have in the past.
好吧,再次,我认为如果你转向公司的高级指标,他们应该给予一些安慰。 我们正在提供EPS。 我们在印刷和个人系统方面都实现了利润扩张,即使在供应量为负3%的背景下也是如此。 它来自某个地方,对吗? 所以,我认为我们的战略和方向非常明确。 您已经看到我们在这个领域进行投资,我们所做的两项重大投资是三星和Apogee。 他们都是这个合同空间的目标。 我不是在糟糕的情况下抛出好钱。 我们在这里投资是因为合同是市场的方式。 A3是其中很重要的一部分,这是一个500亿美元的TAM而我们没有参与。 但是,它也带来了A4业务,因为我们现在可以访问过去没有的客户。
Toni Sacconaghi
So, speaking of throwing out targets and sort of the A3 business, when you bought Samsung, you said, we're going to try and go from 6% to 12% share over the next three years. I think a year and half late, you're at 8. So, you're I think technically a little -- if I were to really do the analyst and put the numbers here a little behind, you haven't -- my observation has been that you haven't talked as much about the acquisition. There was a lot of talk as the deal was closing, but there's been less updates, conversation around the Samsung business, the S-Print business. So, I guess, the question is, is 12% still a sheer target? Has this really lived up to expectations? Has it been tougher than you thought?
因此,谈到抛弃目标和A3业务,当你买三星时,你说,我们将尝试在未来三年内从6%增加到12%。 我想一年半,你在8岁。所以,我认为你在技术上有点 - 如果我真的做分析师并把数字放在这里稍微落后,你没有 - 我的 观察一直是你没有谈论这次收购。 随着交易的结束,有很多话题,但三星业务,S-Print业务的更新,谈话次数减少了。 所以,我想,问题是,12%仍然是一个纯粹的目标吗? 这真的达到了预期吗? 它比你想象的更难吗?
Dion Weisler
I think that targets are important for businesses. It's important to rally resources, people's mindshare. And having a target points everybody in the right direction. So, I have no problem with setting those sorts of targets, and 12% still remains our goal by the end of '20. I think, the other thing you'll know about how we execute and how I execute is I do it in a very deliberate fashion. And I don't chase share for share sake. And it will be very easy to turn around and get 12% market share tomorrow. That'd be a period victory. Doing it in the right way, getting the right units, placing the right units, growing our contractual business across the portfolio is the right way to do it. Can we do both? 12% remains still remains our target.
我认为目标对企业很重要。 重要的是集合资源,人们的思想共享。 并且有一个目标指向每个人正确的方向。 因此,我设置这些目标没有问题,到20年底,12%仍然是我们的目标。 我认为,关于我们如何执行以及如何执行的另一件事我是以非常慎重的方式做到的。 为了分享,我不追求分享。 并且明天将很容易扭转并获得12%的市场份额。 那将是一段时期的胜利。 以正确的方式做到这一点,获得正确的单位,放置合适的单位,在整个投资组合中发展我们的合同业务是正确的方法。 我们可以两个都做吗? 12%仍然是我们的目标。
Toni Sacconaghi
Okay. I guess, what have been sort of the positives? Obviously, you had a set of expectations for S-Print, when you bought it. Would have been the positives and what have been maybe some of the bigger challenges that you guys experienced in the first year and a half?
好的。 我猜,有什么积极的东西? 显然,当你购买时,你对S-Print有一套期望。 本来是积极的,也许是你们在第一年半经历的一些更大的挑战?
Dion Weisler
Actually, the reason we stopped talking about S-Print and the Samsung acquisition is it's just completely folded into our business now. The synergies that we expected to gain out of the business, we're gaining the out of the business. The businesses that weren't interesting to us, we're no longer participating in. We didn't buy Samsung to buy market share. We bought Samsung because it had incredible technology that was differentiated relative to every other A3 copier on the market because they -- it's fresh technology. They built it over the last few years relative to their competitors that built machines, big complicated machines over decades. And our customers value that because it translates into a lower cost to operate and a lower cost to run. This business is not about selling the product, it's about the services and about the service costs after sale. So, it's very attractive for our end user customers and it's very attractive for our partner of community that we resell with.
So, all integrations have their level of challenges. I don't think I underestimated any of them because I lived in Asia for a long time and working with a Korean company and putting it together with U.S. company, in my mind, it was super clear that's not a simple thing to do. And so, we built programs to ensure that there was a good cultural understanding on both sides, so we can we get that full benefit. We knew what were walking into. Has it been hard? Of course, it has. We were ready for it. We're not thinking about it now as a separated businesses; it's a business that's completely integrated. I'm really happy with how it's going.
实际上,我们停止谈论S-Print和三星收购的原因是它现在已完全融入我们的业务。我们期望从业务中获得的协同效应,我们正在获得业务。我们不感兴趣的业务,我们不再参与。我们没有购买三星来购买市场份额。我们购买了三星,因为它拥有令人难以置信的技术,相对于市场上的其他所有A3复印机而言都是差异化的,因为它们是新技术。他们在过去几年里建造了相对于他们的竞争对手,这些竞争对手几十年来制造机器,大型复杂机器。我们的客户非常重视这一点,因为它可以降低运营成本并降低运营成本。这项业务不是关于销售产品,而是关于服务和售后服务成本。因此,它对我们的最终用户客户非常有吸引力,对我们转售的社区合作伙伴非常有吸引力。
因此,所有集成都面临着各种挑战。我不认为我低估了他们中的任何一个因为我在亚洲生活了很长时间并与一家韩国公司合作并将它与美国公司合并在一起,在我看来,非常清楚这不是一件简单的事情。因此,我们制定了计划以确保双方都有良好的文化理解,因此我们可以获得全部利益。我们知道走进了什么。一直很难吗?当然,它有。我们已经准备好了。我们现在不把它当成一个独立的企业
Toni Sacconaghi
And how's the -- I mean, one of the things that I heard in talking with some of the sort of copier distribution partners that you've signed up, has -- in some cases, it's been tough because in almost all cases, those people are ramping other companies. And unless there's something really compelling for them to push and try and convince an existing customer to switch, that's tough and that's been a challenge when I've spoken with some folks about HP gaining traction. Is that fair, has that been in line with your expectations?
那是什么 - 我的意思是,我在与你签约的某些复印机分销合作伙伴谈话时听到的一件事 - 在某些情况下,它很难,因为几乎在所有情况下,那些 人们正在崛起其他公司。 除非有一些真正引人注目的东西推动并试图说服现有客户转换,这很难,当我和一些人谈到惠普获得牵引力时,这是一个挑战。 那是否公平,是否符合您的期望?
Dion Weisler
Yes. It has been. We never expected that we would displace a -- all of these partners, they have a Tier 1 partners, sometimes they got two Tier 1 partners, they might have two, Tier 2, or three Tier 2 partners and then they have some tertiary that they deal with. Our goal initially was not to replace Tier 1, because these guys have been doing business together for 20, 30 years and they are not going to risk their businesses on an unknown quantity until they get comfortable. So, we've really been targeting displacement of the second tier. And I think we've been successful in many cases but it's still an going sales process for them to understand that. But that has been our strategy and remains our strategy.
是。 它一直。 我们从未预料到我们会取代所有这些合作伙伴,他们有一级合作伙伴,有时他们有两个一级合作伙伴,他们可能有两个,二级或三个二级合作伙伴,然后他们有一些大专 他们处理。 我们最初的目标不是取代第1层,因为这些人已经在一起做了20年,30年的业务,并且他们不会冒险将他们的业务放在未知数量上直到他们感到舒服。 所以,我们真的一直在瞄准第二层的排量。 我认为我们在许多情况下都取得了成功,但它仍然是一个销售过程,让他们了解这一点。 但这是我们的战略,仍然是我们的战略。
Toni Sacconaghi
Okay. We have about seven more minutes, so we'll maybe go to Cramer lightening round, I still want to ask couple of PC questions.
3D printing, obviously, you have a new announcement recently. What is…
好的。 我们还有大约七分钟的时间,所以我们可能会去Cramer闪电队,我仍然想问几个PC问题。
3D打印,显然,你最近有一个新的公告。 什么是…
Dion Weisler
We've done many.
我们做了很多。
Toni Sacconaghi
Well, so, I actually don't want to go down that rabbit hole. But, what is the timeframe for this being financially on people's radar screens in this room?
好吧,所以,我其实不想去那个兔子洞。 但是,在这个房间的人们的雷达屏幕上,这在财务上的时间表是什么时候?
Dion Weisler
We haven't defined that period of time. I sit back and I make a balanced decision. I run this business as a start-up within a very big organization. It's so clear to me. It's not a question of if this happens in the world, it's just when it happens. We've made incredible progress in the time that we've been in this business. We're seeing applications that big customers, and small direct is one of them, we made that announcement this week. These guys are printing 50,000 inserts a day, 20 million a year, 49 machines. It's a digital factory. And so, when you start to break down applications and they're disrupting the whole industry, and the only way you can disrupt the industry is through this digital technology. When you start to do that, customer-by-customer, application-by-application in the targeted verticals, you are going to make a big dam time over time on the $12 trillion manufacturing industry. So, there is a lot more work to do. We've taken market leadership here, our biggest competitor here is Inertia. [Ph] And that's what we're working with a very broad ecosystem to resolve.
我们还没有定义那段时间。我坐下来做出一个平衡的决定。我作为一个非常大的组织的初创公司经营这项业务。这对我来说很清楚。问题不在于世界是否会发生这种情况,而是在它何时发生。在我们从事这项业务的时候,我们取得了令人难以置信的进步。我们看到的是大客户的应用程序,小型直接应用程序就是其中之一,我们本周宣布了这一消息。这些家伙每天打印50,000个插页,每年打印2000万个,49台机器。这是一家数字化工厂。因此,当您开始分解应用程序并且它们正在扰乱整个行业时,您可以通过这种数字技术破坏行业的唯一方法。当您开始这样做时,逐个客户,逐个应用的应用程序,随着时间的推移,您将在12万亿美元的制造业上大肆宣传。所以,还有很多工作要做。我们在这里取得了市场领导地位,我们这里最大的竞争对手是惯性。 [Ph]这就是我们正在与一个非常广泛的生态系统合作解决的问题。
Toni Sacconaghi
Let's spend a couple of minutes on PCs. So, if there were commercial PC upgrade cycle, and are we in the sweet spot of it now, does it end when the support ends in early 2020 or does it go on longer than that, how do we think about that?
我们花几分钟在电脑上。 那么,如果有商用PC升级周期,并且我们现在处于它的最佳位置,它是否在2020年初支持结束时结束,或者它持续时间长于此,我们如何考虑?
Dion Weisler
I think really on two dimensions, on the Windows 10 refresh cycle, I still that's best estimates in the industry, I don't want to second guess, and it's about 20% still to go. So, I think that does last till 2020 first quarter or so. Having said that, there is still a very large pent-up demand of aging hardware. Before we were giving reasons to customers to upgrade just a couple of years ago, I think from memory and go back and check them up, it's more than 500 million devices out there that were four plus years old. And so, we've got the dynamic of the normal refresh cycle happening and we've got this extra dynamic of a lot of pent-up demand, particularly as tablets have slowed and other alternatives are slowed, people are choosing the device that matters most to them.
我认为真的在两个维度上,在Windows 10刷新周期中,我仍然是业界最好的估计,我不想再猜测,而且还有20%左右。 所以,我认为这确实持续到2020年第一季度左右。 话虽如此,老化硬件仍然存在非常大的被压抑的需求。 在我们几年前向客户提供升级理由之前,我想从内存中回过头来检查它们,那里有超过5亿台设备已经有4年多了。 因此,我们已经获得了正常刷新周期的动态,并且我们已经获得了大量被压抑的需求的额外动态,特别是当平板电脑放缓并且其他替代方案放缓时,人们正在选择重要的设备 最给他们的。
Toni Sacconaghi
The upgrade cycle is more commercial, is pent-up demand more commercial or consumer in your eyes?
升级周期更加商业化,被压抑的需求更多是商业还是消费者在你眼中?
Dion Weisler
Both.
都。
Toni Sacconaghi
Okay. Now, I think one question or one concern that I've had from investors is, will you have a hangover on the commercial PC side next year where you are enjoying an upgrade cycle growth rate as you highlighted at the beginning was very strong this quarter? I think on the earnings call, you said you expect second half to be good as well. So, you're going to create some pretty difficult compares. Again, you have a lot of companies that have done their refresh. And so, do you run the risk of sort of having this hangover next year, particularly on the commercial side where you have really tough comps you have people do their upgrades. Do we -- is that a realistic concern?
好的。 现在,我认为我从投资者那里得到的一个问题或者一个问题是,明年您是否会在商用个人电脑方面遇到一个宿醉,你将享受到升级周期的增长率,因为你在本季度开始时强调的是非常强劲的? 我想在财报电话会议上,你说你期望下半年也好。 所以,你要创造一些非常困难的比较。 同样,你有很多公司已经完成了他们的更新。 所以,你是否有可能在明年有这种宿醉的风险,特别是在商业方面你真的很难以让人们进行升级。 我们 - 这是一个现实的关注吗?
Dion Weisler
Yes. Look, we have tough comps this year, we were a double-digit growth last year and we're ...
是。 看,我们今年有强硬的比赛,我们去年实现了两位数的增长,我们......
Toni Sacconaghi
But you did have a cycle.
但你确实有一个周期。
Dion Weisler
Yes. We…
是。 我们…
Toni Sacconaghi
I mean consumers had tough comps and you're seeing...
我的意思是消费者有严格的补偿,你看到......
Dion Weisler
I'd say, if you look back over the three to four years, I think we've done an incredible job of reinventing the business and driving a lot of innovation in the business. As a result of that, even when the markets were down double digits, we were doing well. So, we don't broadly disagree with the trajectory of where the business as an industry is going to go through cycles. What I do hold the team accountable for is outpacing the market. And I think, we've got a good track record of doing that off the back of innovation and that's what you should expect from us in the future. So, the market is consolidating. The top three players are now 64% of the market, top four is 70% of the market. It becomes increasingly difficult. And let's just assume for a second, as tariffs do come into play, that doesn't favor a suboptimal supply or at least in the U.S. market either. So, there are dynamics out there and the industry trends that would suggest the scale is helpful and that we can outpace the market.
我要说的是,如果你回顾过去三到四年,我认为我们在重塑业务和推动业务创新方面做了不可思议的工作。因此,即使市场下跌两位数,我们也表现良好。因此,我们并不普遍不同意作为一个行业的业务将经历周期的轨迹。我所做的让团队负责的是超越市场。而且我认为,我们在创新背后有着良好的记录,这就是您对我们未来的期望。因此,市场正在巩固。前三名球员现在占64%的市场份额,前四名是70%的市场份额。它变得越来越困难。让我们假设一秒钟,因为关税确实发挥作用,不利于次优供应或至少在美国市场。因此,有一些动态和行业趋势表明规模有用,我们可以超越市场。
Toni Sacconaghi
You talked on your earnings call about consistent -- still having availability issues with Intel processors. Why not push AMD? And have you had success in that?
您谈到了有关一致性的盈利电话 - 仍然存在英特尔处理器的可用性问题。 为什么不推AMD呢? 你有成功吗?
Dion Weisler
Yes and yes. There is lot in that answer.
是的,是的。 答案中有很多。
Toni Sacconaghi
Okay. No, I've heard that it's pushing AMD is sometimes hard to do because...
好的。 不,我听说它推动AMD有时很难做到,因为......
Dion Weisler
It's hard to change commercial behavior, because I think for the longest time Intel has done an incredible job in the commercial space of selling the value proposition of Intel. And in many cases, it may be a superior product. But, commercial customers had made a decision, in times of extended shortage, a customer then has to choose between do I have nothing or do I give this a try. And when, I give it a try and that's good experience, barriers have now been broken. So, it does take longer in commercial whereas in consumer they don't really know, really often care what's inside. It's easier to transition a consumer customer faster. But it's not impossible to convert commercial customers, it's a lot easier doing times of shortage, but when they convert, they become a big part of your mix.
改变商业行为很难,因为我认为英特尔在出售英特尔价值主张的商业领域做了不可思议的工作的时间最长。 在许多情况下,它可能是一个优秀的产品。 但是,商业客户做出了决定,在长期短缺的情况下,客户必须选择我什么都没有,或者我尝试一下。 什么时候,我试一试,这是一个很好的经验,障碍现在已经被打破。 因此,它在商业上需要更长的时间,而在消费者中他们并不真正知道,真的经常关心内在的东西。 更快地转换消费者客户更容易。 但是,转换商业客户并非不可能,在短缺时间更容易,但是当它们转换时,它们会成为你们组合的重要组成部分。
Toni Sacconaghi
Final question, 50 second, PC margins, you have a guidance range of 3% to 5% out there and you had 4% to 3% in the quarter. With DRAM falling and components being highly advantageous, why can't we see the high-end of the range? I mean, when would we ever, if we wouldn't see it now?
最后一个问题,50秒,PC利润率,你有3%到5%的指导范围,你在本季度有4%到3%。 随着DRAM的下降和元件的高度优势,我们为什么不能看到该产品的高端? 我的意思是,如果我们现在不想看,我们什么时候会这样?
Dion Weisler
Well, again, for us, it's a longer term guide. We said 3% to 5%. Do I think 5 is possible? I do, otherwise we wouldn't have guided it. But I'm more interested in structural integrity of that guide versus the puts and takes in any given quarter on changes to commodity costs. So, at the Security Analyst Meeting, we talked a lot about changing our mix, premium, gaming, retail point of sales, Thin Clients, devices of service, they're all margin accretive. And that's structurally a better way to do it, rather than just relying on DRAM increases in any given quarter.
那么,对我们来说,这是一个长期指南。 我们说3%到5%。 我认为5可能吗? 我这样做,否则我们不会指导它。 但我对该指南的结构完整性与看跌期权的结构完整性更感兴趣,并且在任何特定季度都会对商品成本的变化感兴趣。 因此,在安全分析师会议上,我们谈了很多关于改变我们的组合,高级,游戏,零售销售点,瘦客户端,服务设备,他们都是利润增加。 这在结构上是一种更好的方式,而不仅仅是依赖于任何特定季度的DRAM增长。
Toni Sacconaghi
Dion, thanks very much. I appreciate you taking time.
迪翁,非常感谢。 我很感激你花时间。
Dion Weisler
You bet. Thank you.
你打赌。 谢谢。
相关问题
互联网券商的港股、美股开户教程
如果您对美股 或者 港股也感兴趣, 或者想要了解如何开户, 可以加我wechat: xiaobei060537 , 同时也可以拉您进美股交流群哦。
最后的最后 祝大家都有一个美好的投资生活哦。
大家也可以关注【美股指南】公众号, 即可获得《小白投资美股指南(雪球「岛」系列)》电子书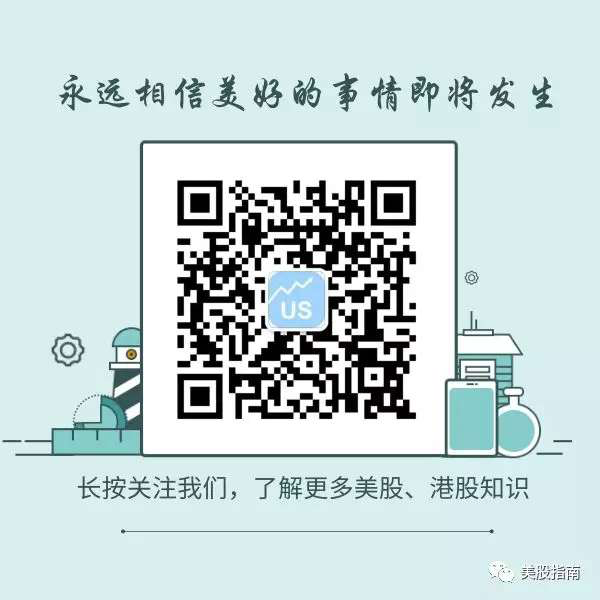 ---
写在最后
---
暂无回复。