REX 美国资源公司 (REX) 首席执行官 Zafar Rizvi 在 2019年 第一季度业绩 - 收益电话会议记录
REX American Resources Corporation (NYSE:REX) Q1 2019 Earnings Conference Call May 30, 2019 11:00 AM ET
REX美国资源公司(纽约证券交易所代码:[REX])2019年第一季度收益电话会议2019年5月30日美国东部时间上午11:00
公司参与者
Doug Bruggeman - Chief Financial Officer
Stuart Rose - Executive Chairman of the Board
Zafar Rizvi - Chief Executive Officer
Doug Bruggeman - 首席财务官
Stuart Rose - 董事会执行主席
Zafar Rizvi - 首席执行官
电话会议参与者
Pavel Molchanov - Raymond James
Robert Maltbie - Singular Research
帕维尔莫尔查诺夫 - 雷蒙德詹姆斯
Robert Maltbie - 奇异研究
会议主持员
Greetings, and welcome to the REX American Resources Fiscal 2019 First Quarter Conference Call. [Operator Instructions]
I would now like to turn the conference over to Doug Bruggeman, Chief Financial Officer. Please go ahead.
欢迎来到REX美国资源2019年第一季度电话会议。 [操作说明]
我现在想把会议转交给首席财务官Doug Bruggeman。 请继续。
Doug Bruggeman
Thank you. Good morning and thank you for joining REX American Resources' fiscal 2019 first quarter conference call. We'll get to our presentation and comments momentarily, as well as your Q&A session, but first I'll review the Safe Harbor disclosure.
In addition to historical facts or statements of current conditions, today's conference call contains forward-looking statements that involve risks and uncertainties within the meanings of the Private Securities Litigation Reform Act of 1995. Such forward-looking statements reflect the company's current expectations and beliefs, but are not guarantees of future performance. As such, actual results may vary materially from expectations.
The risks and uncertainties associated with the forward-looking statements are described in today's news announcement and in the company's filings with the Securities and Exchange Commission, including the company's reports on Form 10-K and 10-Q. REX American Resources assumes no obligation to publicly update or revise any forward-looking statements.
I have joining me on the call today, Stuart Rose, Executive Chairman of the Board; and Zafar Rizvi, Chief Executive Officer. I'll first review our financial performance and then turn the call over to Stuart for his comments.
Sales for the quarter decreased 13.4%, primarily due to lower production levels as a result of weather-related logistical issues, from flooding in the Midwest, as well as lower ethanol prices of $0.06 per gallon. Sales for the quarter were based upon 61.3 million gallons this year versus 69.2 million in last year. We did use this as an opportunity to have an earlier plant shutdown at NuGen to try to minimize our loss production.
These same factors primarily led to gross profit for the ethanol by-products segment decreasing for the first quarter from $13.5 million to $6.1 million. The refined coal segment had a gross loss of $2.5 million for the first quarter of fiscal '19 versus $2.7 million for the prior year. These losses are more than offset by tax benefits recorded under the Section 45 credits of $3.9 million and $4.0 million for the first quarter of fiscal '19 and '18 respectively. SG&A was similar between quarters at $4.7 million versus $4.6 million in the prior year. Equity and income of unconsolidated ethanol affiliates was down to a $126,000 from $700,000 in the prior year, primarily reflecting industry conditions. Interest and other income moved up from $654,000 to $1.1 million, primarily due to higher interest rates on our cash and short-term investments as well as higher balances.
We booked a tax benefit of $3.5 million for the first quarter of this year versus a tax benefit of $2.7 million in the prior year, again reflecting the aforementioned Section 45 credits from the refined coal operations. These factors led to a net income decrease from $9.5 million to $2.8 million and an earnings-per-share decrease from $1.45 to $0.45 per share.
Stuart, I will now turn the call over to you for your comments.
谢谢。早上好,感谢您加入REX美国资源2019财年第一季度电话会议。我们将立即进行演示和评论,以及您的问答环节,但首先我将审查安全港的披露。
除了历史事实或当前条件陈述之外,今天的电话会议还包含前瞻性陈述,涉及1995年"私人证券诉讼改革法案"中的风险和不确定性。这些前瞻性陈述反映了公司目前的期望和信念,但不保证未来的表现。因此,实际结果可能与预期产生重大差异。
前瞻性陈述中的风险和不确定性在今天的新闻公告和公司向美国证券交易委员会提交的文件中有所描述,包括公司关于10-K和10-Q表格的报告。 REX American Resources没有义务公开更新或修改任何前瞻性陈述。
今天我和我一起参加了电话会议执行主席Stuart Rose
斯图尔特罗斯
Thank you, Doug. Going forward, we currently in the ethanol business, our current projection is somewhere between the small loss and breakeven for the current quarter -- for the second quarter. For refined coal, we expect to be -- the income to be down significantly from last year's production as down. This won't be particularly significant to the company. So we're currently carrying lower tax credits significant amount of tax credits.
Crush spreads in the current quarter is low, as Doug mentioned, similar to the impact by similar things as the first quarter, and particularly wet weather in South Dakota, which is affecting our corn supply. Crush spreads have also been affected by RIN low prices, which we believe it's a result of the EPA issuing hardship waivers to a significant amount of hardship waivers causing the requirements for less RINs overall.
DDG prices are soft, a lot of that might have to do with China not importing DDGS. They are one-time or big part of our market that also might be a reason for ethanol prices being soft China not importing. Continue they have a large cash balance, roughly $200 million on a consolidated basis, and very little or no debt. Our uses have been continued to be to look to buy in shares 349,861 is our current authorization. We did that on debt and we look for opportunistic buys. We don't just buy it because we have an authorization. We try to buy it to support the stock when it's low. We continue to look for opportunities in the ethanol field. There is nothing eminent that we're looking at currently. We look for opportunities outside of the ethanol field, preferably in energy or some compatible business to the ethanol business, some environmentally compatible business that might have been into what we currently do. And we're also currently invested in short-term securities, which continue to pay interest, significantly more interest than it was little over a year ago. So that's been a benefit.
I will now turn the conversation to Zafar Rizvi, our CEO, who will talk a little bit more about the ethanol business.
谢谢,道格。展望未来,我们目前处于乙醇业务,我们目前的预测介于第二季度的当前季度的小额亏损和盈亏平衡之间。对于精炼煤,我们预计 - 收入将比去年的产量显着下降。这对公司来说并不是特别重要。因此,我们目前正在承担较低税收抵免的大量税收抵免。
Doug提到,本季度的压榨价差很低,类似于第一季度类似产品的影响,特别是南达科他州的潮湿天气影响了我们的玉米供应。压榨利差也受到RIN低价格的影响,我们认为这是由于EPA向大量艰难条件豁免发放困难,导致对整体RIN较少的要求。
DDG价格疲软,很多可能与中国不进口DDGS有关。它们是我们市场的一次性或大部分,也可能是乙醇价格软化中国不进口的原因。继续他们有大量现金余额,合并基础上大约2亿美元,债务很少或没有。我们的用途一直是寻求购买股票349,861是我们目前的授权。我们在债务上这样做,我们寻找机会主义的购买。我们不只是因为我们有授权而购买它。当它低时,我们试图买它以支持股票。我们继续在乙醇领域寻找机会。我们目前没有看到任何杰出的东西。我们寻找乙醇领域以外的机会,最好是能源或与乙醇业务兼容的业务,这些业务可能与我们目前的业务有关。而且我们目前还投资于短期证券,这些证券继续支付利息,比一年前的利息大得多。这是一个好处。
我现在将谈话转向我们的首席执行官Zafar Rizvi,他将更多地讨论乙醇业务。
Zafar Rizvi
Good morning. I will keep my remarks brief. As I mentioned in our previous call, the first quarter, challenging environment has continued in the second quarter. The company is facing a number of logistic issues due to the weather-related problems and unpredictable [indiscernible].
Our plant productions were interrupted 18 days in March, 14 days in April, and continued with some interruptions in May at this -- at the South Dakota facility. For all those reasons, we could be facing a loss or breakeven in the second quarter of 2019, as Stuart mentioned earlier. On top of that, we're experiencing continued uncertainty because of the trade dispute and the small refineries exemption. Over production of ethanol had lead to a decline in the crush margin.
Ethanol producers produced over 16 billion gallons in 2018 according to EIA. Ethanol exports were very healthy, last year 1.7 million gallon, but during the first three months of 2019 exports fell to 382 million gallons compared to 512 million gallons during the same period last year. Brazil, Canada, India were the top three importers although exports of ethanol are running behind last year's volume. We expect ethanol export will be close to 2018 level as more countries began to blend ethanol into their fuel supplies due to -- because of their growing concerns about air quality, hopefully the European market will open up soon for ethanol export.
As for our concern about distiller grains, as Stuart mentioned earlier, export of distiller grain of 2018 were 11.88 million metric tons compared to approximately 11 million ton in 2017. But in the first three months of 2019, export fell slightly to approximately 2.5 million metric ton compared to 2.6 million metric ton in the first three months of the 2018 according to the USDA.
However March DDG export were about 6% above the 905,000 metric tons exported in March 2018. Mexico, South Korea, Vietnam, Indonesia and Turkey were the five top destinations. We believe that DDG market will remain the same in the near future unless China's tariff is reduced or eliminated.
As far as concerned about the corn, the corn crop is projected to yield approximately 15 billion bushels according to May 2019 USDA forecast report. Farmers expected to plant 92.8 acres of corn and estimated corn yield is 176 bushels per acre. The carry out 2019-20 is expected to be 2.5 billion bushels, according to USDA. But due to continued heavy rain and floods, the planting season is delayed, and only 58% of the corn is planted compared to 90% at same time last year. For instance, Illinois planted only 35% compared to 99% last year. South Dakota planted only 25% compared to 90% last year. It's been very difficult for farmers to transport current corn own in the same back roads in South Dakota because of heavy rains. The federal firm impacted also makes final planted acreage uncertain at this time.
Let me give you a little bit about our capital expenses. During 2019, we made a total capital investment of approximately $600,000 at our consolidated ethanol plans. We estimated $4 million to $6 million of capital improvements, excluding any maintenance and scheduled shutdown this year. At this time, we have no major projects scheduled. As I mentioned previously, in spite of very challenging operating environments, floods, logistic problems and trade disputes, REX delivered another profitable first quarter after tax.
早上好。我将简短地发言。正如我在之前的电话会议中所提到的,第一季度,第二季度环境仍然充满挑战。由于与天气有关的问题和不可预测的[音频不清晰],该公司面临着许多后勤问题。
我们的工厂生产在3月份中断18天,4月份中断14天,并在5月份在南达科他州工厂继续中断。由于所有这些原因,我们可能在2019年第二季度面临亏损或盈亏平衡,正如斯图尔特先前提到的那样。最重要的是,由于贸易争端和小型炼油厂豁免,我们正在经历持续的不确定性。过量生产乙醇导致压榨余量下降。
根据EIA,乙醇生产商在2018年生产了超过160亿加仑。乙醇出口非常健康,去年为170万加仑,但在2019年前三个月出口量下降至3.82亿加仑,而去年同期为5.12亿加仑。巴西,加拿大,印度是前三大进口国,尽管乙醇出口量落后于去年的数量。由于越来越多的国家开始将乙醇混入其燃料供应中,我们预计乙醇出口将接近2018年的水平 - 由于他们对空气质量的担忧日益增加,希望欧洲市场将很快开放乙醇出口。
至于我们对酒糟的关注,正如斯图尔特先前提到的那样,2018年的酒糟出口量为1188万公吨,而2017年约为1100万吨。但在2019年的前三个月,出口量略微下降至约250万公吨根据美国农业部的数据,相比之下,2018年前三个月的产量为260万吨。
然而,3月DDG出口量比2018年3月出口的905,000吨高约6%。墨西哥,韩国,越南,印度尼西亚和土耳其是五个最佳目的地。我们认为,除非中国的关税减少或消除,否则DDG市场在不久的将来将保持不变。
根据美国农业部2019年5月的预测报告,就玉米而言,玉米产量预计将产生约150亿蒲式耳。农民预计种植92.8英亩玉米,估计玉米产量为每英亩176蒲式耳。根据美国农业部的数据,预计2019 - 20年的开工量为25亿蒲式耳。但由于持续大雨和洪水,种植季节推迟,只种植了58%的玉米,而去年同期为90%。例如,伊利诺伊州仅种植了35%,而去年只有99%。南达科他州的种植面积仅为25%,去年为90%。由于暴雨,农民很难在南达科他州的同一条道路上运输现有的玉米。受影响的联邦公司此时也确定最终种植面积不确定。
让我来谈谈我们的资本支出。在2019年期间,我们在合并的乙醇计划中总投资约为600,000美元。我们估计有400万到600万美元的资本改善,不包括今年的任何维护和计划停机。目前,我们没有安排重大项目。正如我之前提到的,尽管经营环境非常具有挑战性,洪水,物流问题和贸易纠纷,REX还是在税后第一季度实现了盈利。
I will give the floor back to Stuart Rose for any additional comments. Thanks Stuart. Are you there?
如有任何其他意见,我会请斯图尔特罗斯发言。 谢谢斯图尔特。 你在那里吗?
会议主持员
Let's just open the questions at this time.
我们暂时打开这些问题吧。
斯图尔特罗斯
Sorry. In conclusion, we dramatically outperformed most of the industry in difficult times. We were dealing with a period of low crush spreads caused by low RINs effect. So low RIN pricing, higher than normal basis corn pricing, and we still like, as Zafar said, managed overall after-tax profitable quarter. We have among the best plants in the industry, they're Fagan/ICM plants, and that's allowed us to outperform the industry. But the most important thing and its going to become even more important over the next year, it's our people. We have good relationships with the farm -- we have the best people in the industry who will maintain great relationships with farmers. Some of those farmers are shareholders in our plants. And that's going to, in my opinion, be a huge benefit going forward. Our people will set us apart and will make us, in my opinion, even better than we are now. So again, I think, I applaud our people, and that's what really sets us apart from the rest of the industry.
I will now leave the forum open for questions.
抱歉。总之,在困难时期,我们的业绩大大超过了大部分行业。我们正在处理由低RIN影响引起的低压缩差价期。如此低的RIN定价,高于正常基础的玉米定价,我们仍然像Zafar所说的那样管理整个税后盈利季度。我们拥有业内最好的工厂,他们是Fagan / ICM工厂,这使我们能够超越行业。但最重要的是,它将在明年变得更加重要,这是我们的员工。我们与农场建立了良好的关系 - 我们拥有业内最优秀的人才,他们将与农民保持良好的关系。其中一些农民是我们工厂的股东。在我看来,这将是一个巨大的利益。在我看来,我们的人民将使我们与众不同,并将使我们比现在更好。我想,我再次为我们的员工喝彩,而这正是我们与其他行业区别开来的原因。
我现在将论坛开放提问。
问答环节
[Operator instructions] Our first question comes from the line of Pavel Molchanov with Raymond James. Please proceed.
[操作员说明]我们的第一个问题来自Pavel Molchanov与Raymond James的合作。 请继续
Pavel Molchanov
Let me ask about M&A. I think in your comments, you said that you do not have any eminent ethanol plant acquisitions, but you also talked about how the entire industry is struggling and your margins are holding up better than the rest. In that context, would it not make sense to bubble up some of the plants that maybe struggling in particular are even facing some distressed situation. It seems like this is very much a buyer's market at the moment.
让我问一下并购。 我想在你的评论中,你说你没有任何知名的乙醇工厂收购,但你也谈到整个行业如何挣扎,你的利润率比其他行业更好。 在这种情况下,冒泡一些可能特别挣扎的植物甚至面临一些不幸的情况是没有意义的。 目前看来这是一个买家市场。
斯图尔特罗斯
To answer your question, it is the buyer's market, but we don't believe in gobbling up plants that have historically not been profitable. It's a regional businesses, it's start to corn prices, it start to rail, it's start to a number of different things. And we don't believe just by consolidating an industry you can improve margins. We believe that to make money in this business you have to have the very best of best plants. And those don't come on the market very often. If one did come on the market, we would absolutely try to gobble up. And we have in the past and have been unsuccessful in those efforts. But that doesn't mean that we don't try. We also don't want to pay -- we're pretty, and I think our shareholders appreciate this about us. We don't, if we're going to gobble up someone, we're not going to over pay to do it. And maybe one of those great plants came on the market, now we might have the opportunity, but to my knowledge there is no plants that are on the -- the plans that people are trying to sell today, to my knowledge, at least what's been brought to me, have not been their best plants. They have been marginally best. I wouldn't say marginally best, but plants that only make money during high crush spread periods are higher crush spread periods, and we're not into. We're interested in having the best of the best. That's been our formula. It's worked all these years. And I can't see us deviating from that.
要回答你的问题,这是买方的市场,但我们不相信吞噬历史上没有盈利的工厂。这是一个区域性的企业,它是玉米价格的开始,它开始铁路,它开始了许多不同的事情。我们不相信只有通过整合行业才能提高利润率。我们相信,要在这项业务中赚钱,您必须拥有最好的最佳工厂。那些不经常上市。如果有人进入市场,我们绝对会尝试吞噬。我们过去一直没有成功。但这并不意味着我们不会尝试。我们也不想付钱 - 我们很漂亮,我认为我们的股东对我们很感激。我们不会,如果我们要吞噬某人,我们就不会为了这么做而付出过高的代价。也许其中一个伟大的工厂上市,现在我们可能有机会,但据我所知,没有工厂 - 人们今天试图出售的计划,据我所知,至少是什么被带到我身边,还没有成为他们最好的植物。他们一直是最好的。我不会说最好的,但是在高压挤期间只赚钱的植物是更高的压榨蔓延期,而我们没有进入。我们有兴趣拥有最好的。这是我们的公式。这些年来一直很有效。我不能看到我们偏离这一点。
Pavel Molchanov
Okay. And then more about just the macro landscape, obviously, China has not buying any U.S. ethanol for year and half since, I guess, April of 2018. But the embargo on U.S. corn or the restrictions on U.S. corn are a lot more recent. So if the lack of Chinese demand for U.S. corn is pressuring corn prices, but with ethanol, it's essentially status quo, does that year-over-year comparison in terms of margins actually -- should it look better at some point, because they're one and the same …
好的。 然后更多地关注宏观景观,显然,自2018年4月以来,中国一年半没有购买任何美国乙醇。但美国对玉米的限制或对美国玉米的限制更近一些。 因此,如果中国对美国玉米的需求不足正在给玉米价格施加压力,但是对于乙醇来说,它基本上是现状,那么实际上与利润率的年度比较是否真的 - 如果它在某些方面看起来更好,因为它们' 一个又一个......
斯图尔特罗斯
Theoretically, corn prices should be going down, but they're going way up by bigger. And Zafar [indiscernible] may not necessary to me. But a bigger impact has been the weather and the lack of corn planting has caused -- corn prices to skyrocket. Zafar, do you want to comment more on this?
从理论上讲,玉米价格应该会下跌,但它们的涨幅会更大。 并且Zafar [音频不清晰]对我来说可能没有必要。 但更大的影响是天气和玉米播种的缺乏导致 - 玉米价格飙升。 扎法尔,您想对此发表更多评论吗?
Zafar Rizvi
Yes, Pavel, as you know, I mentioned earlier, only 58% is planted compared to 90%, and five year average is also about 90%. So I think the major problem we see, as I mentioned, South Dakota, the back roads are certainly is making difficult to transportation. And then river is making difficult, railroad is not performing and farmers are really concerned what's going on at this time. And so if the planting season is not very successful, that's what farmers and funds are looking into it. And that's the reason the continuously prices have -- continues to go up. And ethanol is moving the same direction some. We are really not major concerned about corn pricing going up and ethanol pricing going -- it goes the same time, because it's all about margins. But the main problem is that DDG market, DDG market due to the China situation, and the movement of the river, and railroads and trucks is really making the DDG price is not really as good as previously we have. So those are the reasons it is basically the margins are more shrinking due to the movement of DDG and due to the demand of the DDG.
是的,Pavel,如你所知,我之前提到过,只有58%的种植比例为90%,五年的平均水平也是90%左右。所以我认为我们看到的主要问题,正如我所提到的,南达科他州,后面的道路肯定是难以运输。然后河流变得困难,铁路没有表现,农民们真的担心此时正在发生的事情。因此,如果种植季节不是很成功,那就是农民和基金正在研究它。这就是价格持续上涨的原因 - 继续上涨。乙醇正朝着同一方向发展。我们真的不担心玉米价格上涨和乙醇价格上涨 - 同时也是如此,因为这完全取决于利润率。但主要的问题是DDG市场,DDG市场由于中国的情况,以及河流的运动,以及铁路和卡车的确让DDG价格真的不如我们以前那么好。因此,由于DDG的移动以及由于DDG的需求,基本上利润率更加萎缩的原因就是这些。
Pavel Molchanov
And lastly, what are your expectations for E15 implementation? Is it going to happen this summer or will it take another year?
最后,您对E15实施的期望是什么? 它会在今年夏天发生还是需要一年?
斯图尔特罗斯
I think whether it happens or it doesn't happen, I look at it as a non-expense. I think it's there are so few pumps out there, pumping E15. And everyone acts like these E10, like all of a sudden they're going to start planting newly 15 immediately. That's not the case. There may be in a year or two, there may be more pumps with E15 and it can make a difference. But anyone that thinks that it's going to make a huge difference overnight is -- I don't think its right. It's just not going to happen. Then if 2% and I don't even think it's 2% of the pumps offer E15 and 10% of those 2% of their sales are E15, and I don't think it's that when you're talking about such a negligible amount, and that it's irrelevant, in my opinion, a rounding error. So I think, everyone's think the administration's giving that in place of really hurting us on the RIN side, and acting like it's helping us a lot, and it maybe will help us a lot along way down the future. But if they think there is going to be instant help on that front, I don't believe it. Zafar, do you want to comment and give a little more flavor on your opinion?
我认为无论是发生还是不发生,我都将其视为非费用。我认为那里有很少的泵,抽E15。每个人都像E10一样,突然间他们会立即开始新种植。事实并非如此。可能在一两年内,可能会有更多的E15泵,它可以有所作为。但是,任何认为它会在一夜之间产生巨大影响的人都会 - 我认为不对。这不会发生。然后,如果2%,我甚至不认为2%的泵提供E15,其中2%的销售中有10%是E15,我不认为这是当你谈论这么微不足道的数量时,在我看来,它与舍入错误无关。所以我认为,每个人都认为政府在RIN方面给予的代替真的伤害了我们,并且表现得像是在帮助我们很多,并且它可能会在未来帮助我们很多。但如果他们认为在这方面会有即时帮助,我不相信。扎法尔,你想评论一下你的意见吗?
Zafar Rizvi
Yes. The only thing which I see, basically, right now most of the gas pumps cannot -- they have to change every nine months. So three, four months they cannot use the same pumps. So it's going to make difference little bit. Now if they are able to sell E15 earlier around, and they don't have to exchange the pumps, idle the pumps. So that will help to increase incentive for these gas stations to add more E15 pumps over there. That may help to increase it, but I agree with Stuart, it's not going to happen overnight. It's probably -- it's continuing at least six months or year, and after that we may see some changes. But in the beginning, it's not going to be a major impact.
是。 我看到的唯一的事情,基本上,现在大多数的气泵都不能 - 他们必须每九个月更换一次。 所以三,四个月他们不能使用相同的泵。 所以它会有所不同。 现在,如果他们能够早些时候出售E15,并且他们不需要更换泵,就可以将泵闲置。 这将有助于增加这些加油站在那里增加更多E15泵的动力。 这可能有助于增加它,但我同意斯图尔特的说法,这不会在一夜之间发生。 这可能是 - 它至少持续六个月或一年,之后我们可能会看到一些变化。 但在一开始,它不会是一个重大影响。
会议主持员
[Operator Instructions]
The next question comes from line of Chris Sakai of Singular Research. Please proceed.
[操作说明]
接下来的问题来自Singular Research的Chris Sakai。 请继续
Robert Maltbie
This is Robert Maltbie in for Chris Sakai. Chris is tied up at our spring select web call at present. I'm traveling. So apologies if I miss some of the inputs earlier. Question relates to the impact to the current weather on the crush spreads.
这是Robert Maltbie为Chris Sakai。 克里斯目前正在参加我们的春季精选网络电话会议。 我在旅行。 如果我早些时候错过了一些输入,那么道歉。 问题涉及当前天气对挤压价差的影响。
斯图尔特罗斯
It's hurting us a lot, especially in South Dakota. Farmers can't get it to our plants and its going to -- its hurting us. And I'm sure they will dry out at some point of time and basis is we will go back to where they were. But at the moment, the weather -- and also with the planting season, people are like planting, and Zafar and I both mentioned earlier, so both of us think it's an issue.
它给我们带来了很大的伤害,特别是在南达科他州。 农民不能把它带到我们的工厂,它会去 - 它伤害了我们。 而且我相信他们会在某个时间点变干,而且基础是我们会回到他们原来的位置。 但是目前,天气 - 以及种植季节,人们就像种植,而扎法和我之前都提到过,所以我们都认为这是一个问题。
Robert Maltbie
And I may have missed it. Could we have kind of a little bit of a background or update on the coal business?
我可能错过了它。 我们能否对煤炭业务有一点背景或更新?
斯图尔特罗斯
Yes. I give a quick overview. It's generated after-tax profits, its slow down the plant where we have our operation, it's slowed down -- I think it has to do Rob. I don't want to speculate why they've slowed down, but they've slowed down. So we will be generating less credits, we believe in the second quarter running at the current rate of less credits in the second quarter than we did last year. All that being said, it really doesn't make much difference because we have more than enough tax credits to cover. We're carrying forward tax credits right now. So it's not -- it really doesn't. It won't from a cash flow standpoint that shouldn't make much difference, maybe even help it a little bit. There has been less production.
是。 我快速概述一下。 它产生了税后利润,它减缓了我们运营的工厂,它放慢了速度 - 我认为必须做Rob。 我不想推测为什么他们放慢速度,但他们放慢了速度。 因此,我们将减少信用额度,我们相信第二季度的第二季度目前的信贷额度比去年低。 所有这一切,它确实没有多大区别,因为我们有足够的税收抵免来弥补。 我们现在正在推行税收抵免。 所以事实并非如此 - 事实并非如此。 从现金流量的角度来看,它不会产生太大的影响,甚至可能会帮助它一点点。 生产量减少了。
会议主持员
There are no further questions. And Mr. Rose, I will turn the call back over to you.
没有其他问题。 罗斯先生,我会把电话转回给你。
斯图尔特罗斯
Okay. I would like to thank everyone for your support. We will talk to you again next quarter. Thank you very much. Bye.
好的。 我要感谢大家的支持。 我们将在下个季度再次与您交谈。 非常感谢你。再见。
会议主持员
That does conclude the conference call for today. We thank you for your participation and ask that you please disconnect your lines.
这确实结束了今天的电话会议。 我们感谢您的参与,并请您断开您的联系。
相关问题
REX American Resources Corp. 电话会议
REX American Resources Corp. 财务报告
互联网券商的港股、美股开户教程
如果您对美股 或者 港股也感兴趣, 或者想要了解如何开户, 可以加我wechat: xiaobei006006, 同时也可以拉您进美股交流群哦。
最后的最后 祝大家都有一个美好的投资生活哦。
大家也可以关注【美股指南】公众号, 即可获得《小白投资美股指南(雪球「岛」系列)》电子书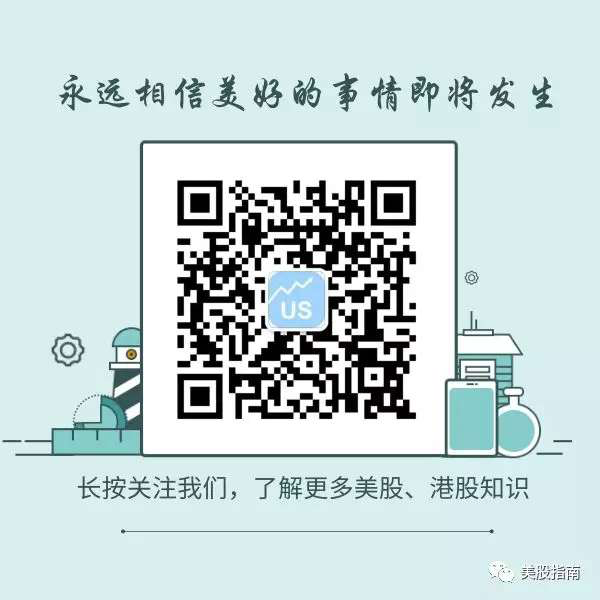 ---
写在最后
美股开户教程, 请查看
港股开户教程, 请查看
美股、港股入金教程, 请查看
美股、港股投资交流群, 请查看
如何购买REX American Resources Corp.股票
美股、港股付费交流群, 请查看
---
暂无回复。