Kirkland's,Inc。(KIRK) 首席执行官 Woody Woodward 在 2019年 第一季度业绩 - 收益电话会议记录
读者寄语: 不管是您想投资美股, 还是想投资港股, 保持好自己的心态是最重要的。特别在美股、港股市场拥有一套成熟的金融市场,市场鼓励长期持有,而不是短期的投机炒作。选择一个好的公司, 耐心的等待, 做时间的朋友。如果您想咨询美股开户、港股开户相关的问题, 或者您对美股、港股感兴趣可以添加微信交流: xiaobei060537
Kirkland's, Inc. (NASDAQ:KIRK) Q1 2019 Earnings Conference Call June 6, 2019 9:00 AM ET
Kirkland's,Inc。(纳斯达克股票代码:[KIRK])2019年第一季度收益电话会议2019年6月6日美国东部时间上午9:00
公司参与者
Jeff Black - Investor Relations
Woody Woodward - Chief Executive Officer
Mike Cairnes - President and Chief Operating Officer
Nicole Strain - Interim Chief Financial Officer
杰夫布莱克 - 投资者关系
Woody Woodward - 首席执行官
Mike Cairnes - 总裁兼首席运营官
Nicole Strain - 临时首席财务官
电话会议参与者
Jeff Van Sinderen - B. Riley FBR
Anthony Lebiedzinski - Sidoti & Company
Brad Thomas - KeyBanc
Jeff Van Sinderen - B. Riley FBR
Anthony Lebiedzinski - Sidoti&Company
布拉德托马斯 - KeyBanc
会议主持员
Good morning and welcome to the Kirkland's First Quarter 2019 Conference Call. [Operator Instructions] Please note this event is being recorded. I would now like to turn the conference over to Jeff Black of SCR Partners. Jeff, please proceed.
早上好,欢迎参加柯克兰2019年第一季度电话会议。 [操作员说明]请注意正在记录此事件。 我现在想把会议转交给SCR Partners的Jeff Black。 杰夫,请继续。
杰夫布莱克
Thank you. Good morning and welcome to the Kirkland's conference call to review results for the first quarter of fiscal 2019. On the call this morning are Woody Woodward, Chief Executive Officer; Mike Cairnes, President and Chief Operating Officer; and Nicole Strain, Interim Chief Financial Officer. The results as well as notice of the accessibility of this call on a listen-only basis over the Internet were announced earlier this morning in a press release that has been fully covered by the financial media.
Except for historical information discussed in this call, the statements made by company management are forward-looking and are made pursuant to the Safe Harbor provisions of the Private Securities Litigation Reform Act of 1995. Forward-looking statements involve both known and unknown risks and uncertainties which may cause Kirkland's actual results in future periods to differ materially from forecasted results. Those risks and uncertainties are more fully described in Kirkland's filings with the SEC, including the company's Annual Report on Form 10-K, which was filed on March 29, 2019.
With that, I will turn it over to Woody.
谢谢。早上好,欢迎参加柯克兰电话会议,回顾2019财年第一季度的业绩。今天上午的电话会议是首席执行官伍迪伍德沃德
伍迪伍德沃德
Thanks, Jeff and good morning to everyone on the call. We appreciate you joining us to review the first quarter and our plans for 2019 and beyond. The first quarter was challenging. Seasonal product performed well and comped positive and we continue to make strides in kirklands.com. Unfortunately, brick-and-mortar traffic remained a significant headwind. We are taking meaningful steps to transform the business to address ongoing changes in home décor retailing. The strategy we are executing was never going to be a first quarter story. It will take time to see the full realization of our work. Yet the measures we are taking today ensure our infrastructure is much more in line with our revenues and I feel good about the focus as we approach the second half.
As we outlined in our release this morning, we made solid progress on our strategic priorities in the quarter. Our focus for 2019 includes plans to add product categories that can significantly broaden our reach, expand BOPIS and improve our supply chain efficiency. I am pleased to report that all of our initiatives are on schedule and I am excited about prospects to improve sales and earnings and reaccelerate long-term growth. I was clear when I spoke to you that to accomplish our goals its imperative that we accelerate our efforts to improve the customer experience and advance our business improvement initiatives. While the environment remains challenging, we are doing what's necessary to stay on track. For example, we have added a program to reduce operating costs by $10 million in 2019. We are eliminating costs that do not impact our ability to drive scale or deliver quality. This will enable us to become more efficient while directing time and energy to our strategic priorities. This initiative is a result of comprehensive review of each element of our operations to ensure that we are pulling every lever we can to make the business stronger and more effective. In addition, we are finalizing plans to address the potential impact of additional tariffs in home décor. That includes work with our vendors as well as a category-by-category assessment of pricing.
While we expect tariffs to pressure our merchandise margin, our goal is to mitigate the impact while maintaining our focus on affordable home décor. The work joins initiatives that are well underway to revitalize our assortment, expand our margin and optimize the omni-channel platform. In particular, I am pleased with how the merchant team is coming together. We put together an exceptional seasonal assortment for fall and we are excited about new products in bedding, tabletop and area rugs that are on the way. The presentations are an important step in our evolution to execute a stronger design ethos across Kirkland's. We are bringing simplicity, universal appeal and utility to our offerings while infusing more confidence in our buying decisions. We are refocusing investments in key items to make sure we are fulfilling customers' expectations and that will be an important component of our product revitalization strategy over the coming years.
谢谢,杰夫和大家早上好。我们感谢您加入我们,审核第一季度以及2019年及以后的计划。第一季度充满挑战。季节性产品表现良好并且积极,我们继续在kirklands.com取得进展。不幸的是,实体交通仍然是一个重大的逆风。我们正在采取有意义的措施来改变业务,以应对家居装饰零售业的持续变化。我们正在执行的战略永远不会成为第一季度的故事。看到我们工作的全面实现需要时间。然而,我们今天采取的措施确保我们的基础设施更符合我们的收入,而且当我们接近下半年时,我对重点感到满意。
正如我们今天上午发布的那样,我们在本季度的战略重点方面取得了可靠的进展。我们对2019年的关注包括增加产品类别的计划,这些产品类别可以显着扩大我们的业务范围,扩展BOPIS并提高我们的供应链效率。我很高兴地报告说,我们所有的举措都按计划进行,我对改善销售和收入以及重新加速长期增长的前景感到兴奋。当我与您交谈时,我很清楚,为了实现我们的目标,我们必须加快努力,改善客户体验并推进我们的业务改进计划。虽然环境仍然充满挑战,但我们正在尽一切努力保持正轨。例如,我们在2019年增加了一项计划,以降低1000万美元的运营成本。我们正在消除不影响我们扩大规模或提供质量的能力的成本。这将使我们在将时间和精力用于我们的战略重点的同时提高效率。这一举措是对我们运营的每个要素进行全面审查的结果,以确保我们能够利用我们的每一个杠杆来使业务更加强大和有效。此外,我们正在最终确定计划,以解决额外关税对家居装饰的潜在影响。这包括与我们的供应商合作以及按类别定价评估。
虽然我们预计关税会对我们的商品利润产生压力,但我们的目标是减轻影响,同时保持对经济型家居装饰的关注。这项工作加入了正在进行的各项举措,以振兴我们的产品种类,扩大我们的利润并优化全渠道平台。特别是,我很高兴商人团队如何走到一起。我们为秋季制作了一个特殊的季节性品种,我们对即将推出的床上用品,桌面和地毯的新产品感到兴奋。演示文稿是我们在柯克兰(Kirkland)实施更强大的设计理念的过程中迈出的重要一步。我们为我们的产品带来了简单性,通用性和实用性,同时为我们的购买决策注入了更多信心。我们正在重新调整关键项目的投资,以确保我们满足客户的期望,这将是我们未来几年产品振兴战略的重要组成部分。
As we improve our existing assortment, we are driving customers into adjacent categories that are particularly relevant to the home shopper. We have started to introduce rugs into our stores and these are high-quality Turkish made rugs that can fit perfectly into any home and at great value. In addition, we are preparing to launch into tabletop and bedding businesses with simple, high-quality and attainable lines with aggressive pricing strategies designed to improve traffic, reputation and market share. We plan on moving into some additional categories in 2020. These product categories are vital in ensuring that we are planning in non-discretionary spending spaces, particularly as millennials begin to enter key life stages, including marriage, the purchase of their first home and the addition of children. Our seasonal offerings will remain important, but the goal is to ground the business with a better year-round balance across the central range of categories that appeal to new and existing customers.
Mike and Nicole will go into some detail on our strategy and financial assumptions in a moment. I don't want to minimize the challenges that lay ahead of us, but I am cautiously optimistic about the second half. The cost reductions we made will help stabilize performance. We are introducing three new product categories, rugs, bedding and tabletop. We have more purposeful depth in key items and our best selling furniture is back in excellent in-stock position. We are applying learnings from the fourth quarter of last year, which include an earlier drop of post-Christmas floorset and we will benefit from a second warehouse in Dallas and a more efficient supply chain overall. The path to sustainable growth will take time, but we have a solid plan in place and every improvement we make in the value chain from concept to customer is a chance to improve margin and deliver increasingly sustainable growth.
I will now turn it over to Mike.
随着我们改进现有的分类,我们将客户推向与家庭购物者特别相关的相邻类别。我们已经开始在我们的商店中引入地毯,这些都是高品质的土耳其制作的地毯,可以完美地融入任何家庭和物超所值。此外,我们正准备以简单,高质量和可实现的产品线推出桌面和床上用品业务,并采用积极的定价策略,旨在提高流量,声誉和市场份额。我们计划在2020年进入一些其他类别。这些产品类别对于确保我们在非自行决定的支出空间进行规划至关重要,特别是当千禧一代开始进入关键生命阶段,包括婚姻,购买他们的第一个家庭和加上孩子。我们的季节性产品仍然很重要,但其目标是使业务在全新的和现有客户的中心范围内实现更好的全年平衡。
Mike和Nicole将在稍后详细介绍我们的战略和财务假设。我不想尽量减少我们面前的挑战,但我对下半场持谨慎乐观态度。我们降低成本将有助于稳定业绩。我们正在推出三种新产品类别,地毯,床上用品和桌面。我们在关键项目中有更深入的深度,我们最畅销的家具又回到了优秀的库存位置。我们正在应用去年第四季度的学习经验,其中包括较早的圣诞节后楼层,我们将受益于达拉斯的第二个仓库以及整体更高效的供应链。可持续增长的道路需要时间,但我们有一个可靠的计划,我们在从概念到客户的价值链中所做的每一项改进都是提高利润率和实现日益可持续增长的机会。
我现在将它转交给迈克。
Mike Cairnes
Thanks, Woody. As we outlined in the last call, our 2019 strategy is focused on product revitalization, omni-channel growth, margin expansion, and supply chain optimization. Woody spoke about merchandising, which has been his focus the day he walked in the door. Meanwhile, we put in place the support functions to optimize our return on the future new product assortments. Specifically, we are making advancements in supply chain to more efficiently flow the goods. We have stood up a direct sourcing team and planned forward, while building an omni-channel infrastructure starting with buy online, pickup in store. As it relates to the new offerings, I want to reiterate that everything remains on schedule. We have introduced the rug assortments to several stores with positive early results. We are bringing in a value priced collection of tabletops as part of our new private label brand, Simple Things by Kirkland's that kicks off our direct sourcing initiative. And we have engineered the second half floor plan to showcase our new bedding area. All of these new products will be part of an enhanced in-store experience with more purposeful navigation and ultimately will result in a higher average AUR to help offset the brick-and-mortar traffic patterns.
As we address our core assortment and introduce new products, we are continuing to expand buy online, pickup in store. We doubled the number of eligible SKUs in the quarter and BOPIS is now approaching 20% of our e-commerce revenues in Q1. We plan to reduce pickup time to 2 hours and we are testing home delivery as a bolt-on service in one of our markets in the second quarter. We are excited about the potential of BOPIS for multiple reasons,. It's a service that consumers desire because she gets instant gratification, it rides at full margin and it drives traffic and add-on purchases. Strategically, it allows us to compete against pure e-commerce players.
As we outlined in the release, a portion of our lower guidance for 2019 is related to a lower projection for gross margin as the 25% tariff comes into effect. That said we were already prepared for this latest tariff announcement. The tariff impacts about 25% of our product in areas including mirrors, lamps, furniture, decorative accessories and some for all seasonal. Our approach is to take a more strategic, across the board price increase that is in the low single-digit range versus double-digit price increases on strictly affected items. That keeps the customer value proposition consistent across the entire assortment. We are partnering with our vendors to share some of the cost increases. At the same time, we continue to work with our factories to enhance quality and design so as to raise the overall value equation.
On a related note, our direct sourcing program is progressing well and will result in substantial reductions to cost of goods on products. By the end of 2019, we will have as much as 10% of our on-order product for 2020 direct sourced. We are deep in the process of standing up the organization, technical capabilities and compliance standards. Meanwhile, we have just signed on an agent for India in addition to our established agent in China. This direct sourcing arm allows us diversify our buying strategy. As an example, we are aggressively looking at Vietnam and other countries. Our supply chain will also benefit from third-party logistics in the West Coast bypass. We are on schedule to begin shipping from a new distribution center in Texas later this year. This will serve approximately 100 stores with better efficiencies. In addition, we have expanded our West Coast bypass, which allows us to drop ship and transfer allocated product directly to our West Coast stores. Ultimately, we hope to use an e-commerce fulfillment model that further integrates our brick-and-mortar base.
谢谢,伍迪。正如我们在上次电话会议中所述,我们的2019年战略重点关注产品振兴,全渠道增长,利润率扩张和供应链优化。伍迪谈到了商品推销,这是他走进大门的那一天。同时,我们实施了支持功能,以优化未来新产品组合的回报。具体而言,我们正在供应链中取得进步,以更有效地流动货物。我们已经建立了一个直接的采购团队并计划向前推进,同时建立一个全渠道的基础设施,从在线购买,在店内取货开始。由于它与新产品有关,我想重申一切都按计划进行。我们已经将几种商店的地毯品种引入了早期的积极成果。我们正在推出价值超值的桌面系列,作为我们新的自有品牌品牌Singk by Kirkland的一部分,开启了我们的直接采购计划。我们设计了第二个半平面图来展示我们新的床上用品区域。所有这些新产品将成为增强的店内体验的一部分,具有更有目的性的导航,并最终将导致更高的平均AUR,以帮助抵消实体交通模式。
当我们解决我们的核心品种并推出新产品时,我们将继续扩大在线购买,在店内提货。我们在本季度将符合条件的SKU数量翻了一番,而BOPIS现在接近第一季度电子商务收入的20%。我们计划将提货时间减少到2小时,我们将在第二季度在我们的一个市场上测试送货上门服务。由于多种原因,我们对BOPIS的潜力感到兴奋。这是一种消费者渴望的服务,因为她获得了即时的满足感,它充分利用了它,并且它可以带来流量和附加购买。从战略上讲,它使我们能够与纯粹的电子商务竞争者竞争。
正如我们在发布中所概述的那样,我们2019年较低指引的一部分与25%的关税生效后较低的毛利率预测有关。这就是说我们已经为最新的关税公告做好了准备。关税影响了我们产品的25%,包括镜子,灯具,家具,装饰配件和一些季节性产品。我们的方法是采取更具战略意义的全面价格上涨,即低位个位数,而严格受影响的项目则是两位数的价格上涨。这使得客户价值主张在整个产品系列中保持一致。我们正在与我们的供应商合作,分享一些成本增加。同时,我们继续与我们的工厂合作,以提高质量和设计,以提高整体价值方程。
在相关的说明中,我们的直接采购计划进展顺利,将大大降低产品的成本。到2019年底,我们将有多达10%的订购产品供2020年直接采购。我们正在深入了解组织,技术能力和合规标准。与此同时,除了我们在中国的代理商外,我们刚刚签署了印度代理商。这种直接的采购部门使我们的采购策略多样化。例如,我们正在积极地关注越南和其他国家。我们的供应链也将受益于西海岸绕行的第三方物流。我们按计划在今年晚些时候从德克萨斯州的新配送中心开始发货。这将为大约100家商店提供更高的效率。此外,我们扩大了西海岸的旁路,这使我们可以放弃船舶并将分配的产品直接转移到我们的西海岸商店。最终,我们希望使用电子商务实施模型,进一步整合我们的实体基地。
Now, I want to shift to the big picture. We recognize and we are avidly building a plan to navigate the quickly evolving retail environment. Step one in competing in a new digital world is for us to fully realize the benefit of buy online, pick up in store. Meanwhile, we are moving with speed to assess the system requirements and current store footprint as we look to enhance our digital capabilities and review potential infrastructure changes to alleviate the de-leverage and enable ship from store. We will report out on the planned architecture at a future call. In summary, we have a comprehensive strategy in place to drive profitability and revenue growth across the business. While significant changes will take time to be seen in our financial results, I remain confident that we have the right team and the right strategy to return Kirkland's to meaningful growth.
I will now turn it over to Nicole to discuss the financials and our 2019 outlook.
现在,我想转向全局。 我们认识到并且我们正在积极制定计划,以应对快速发展的零售环境。 在新的数字世界中竞争的第一步是让我们充分实现在线购买,在商店中获取的好处。 与此同时,我们正在快速地评估系统要求和当前商店的足迹,因为我们希望增强我们的数字化能力并审查潜在的基础设施变化,以减轻去杠杆化并实现商店出货。 我们将在未来的电话会议上报告计划的架构。 总之,我们制定了全面的战略,以提高整个企业的盈利能力和收入增长。 虽然重大变化需要时间才能在我们的财务业绩中看到,但我仍然相信我们拥有合适的团队和正确的战略,可以让Kirkland回归有意义的增长。
我现在将其转交给妮可讨论财务和2019年的展望。
妮可应变
Thank you, Mike. Net sales for the first quarter decreased 9% or $12.8 million compared to the first quarter of the prior year. Comparable store sales decreased 10.7%, which included an approximately 11% increase in e-commerce revenue and that's on top of a 1.4% combined comp increase and a 39% increase in e-commerce in the prior year. In our brick-and-mortar stores, we continue to see the same softness throughout the quarter as we referenced in our last call with double-digit declines in traffic and comp store sales.
Overall, the traffic decline and a decline in average ticket were partially offset by an increase in conversion. We opened 3 new stores and had no closures during the quarter, ending the quarter with 431 stores, which is a net year-over-year gain of 6 stores or 1.4%. E-commerce accounted for $20.1 million in revenue during the quarter or approximately 15% of total revenue. Traffic increased during the quarter by 29%, but was offset by a decrease in both conversion and average order value. For the quarter, approximately 50% of our e-commerce sales were fulfilled in-store with buy online, pick up in store continuing to grow throughout the quarter. We intend to focus on increasing sales fulfilled in-store and leverage our store base to improve profitability of our e-commerce business.
Moving on to margin, gross profit margin in Q1 decreased 390 basis points from the prior year to 27.9% and that was driven primarily by a decline in merchandise margin and de-leverage of store occupancy costs. Merchandise margin decreased from the prior year by 130 basis points to 54.7% primarily driven by an increase in inbound freight and a decrease in product margin partially offset by an initiative to improve vendor compliance. We continued to see an increase in inbound rates, specifically ocean rates as demand outpaced supply due to the tariff pull-forward. Outbound freight costs, which include e-commerce shipping, increased 50 basis points as a percentage of net sales. Although we continue to see rate and fuel pressures on the transportation of product from our DCs to our stores, we are seeing the beginning of some softness in the market, which we think will start to benefit the second half of the year. Store occupancy costs increased 180 basis points over the prior year quarter due to the decline in brick-and-mortar sales. Central DC costs increased 30 basis points as a percent of sales compared to the prior year quarter primarily due to increased labor costs.
Operating expense for the first quarter was 34.9% of sales, which was up approximately 320 basis points to last year however flat to prior year in dollars. Store operating expenses increased 260 basis points as a percentage of store sales over the first quarter of 2018 due to de-leverage of store labor and incremental advertising expense. E-commerce expenses increased 240 basis points as a percent of e-commerce sales primarily due to incremental advertising expense. Corporate expenses increased by $180,000 or 100 basis points over the prior year primarily due to payroll-related expenses.
谢谢你,迈克。与去年第一季度相比,第一季度的净销售额下降了9%或1280万美元。可比店面销售额下降10.7%,其中电子商务收入增长约11%,而去年同比增长1.4%,电子商务增长39%。在我们的实体店中,我们在整个季度仍然看到同样的柔软度,因为我们在上一次调用中提到了流量和商店销售量的两位数下降。
总体而言,交通量下降和平均票价下降部分被转换率上升所抵消。我们在本季度开设了3家新店并没有关闭,截至本季度结束时有431家店铺,这是6家店铺同比增长1.4%。本季度电子商务收入为2010万美元,占总收入的约15%。本季度的流量增加了29%,但被转换和平均订单价值的下降所抵消。本季度,我们的电子商务销售额中约有50%是通过网上购买实现的,店内购买量在整个季度持续增长。我们打算专注于增加店内销售额,并利用我们的店铺基础来提高电子商务业务的盈利能力。
继续保证金,第一季度毛利率较上年同期下降390个基点至27.9%,这主要是由于商品利润率下降和商店入住成本降低。商品保证金比上年减少130个基点至54.7%,主要原因是入境运费增加和产品利润率下降部分被提高供应商合规性的举措所抵消。由于关税拉动,需求超过供应,我们继续看到入境率,特别是海洋利率上升。包括电子商务运输在内的出境运费增加了50个基点,占净销售额的百分比。虽然我们继续看到从我们的DC到我们商店的产品运输的速度和燃料压力,但我们看到市场开始出现一些疲软,我们认为这将开始有利于今年下半年。由于实体销售下降,商店入住成本比去年同期增加180个基点。与上一季度相比,中央直流成本增加30个基点,主要是由于劳动力成本增加。
第一季度的营业费用占销售额的34.9%,比去年增加约320个基点,但与去年同期持平。由于商店劳动力的减少和增加的广告费用,商店营业费用占2018年第一季度商店销售额的百分比增加了260个基点。电子商务支出增加240个基点,占电子商务销售额的百分比,主要是由于增加的广告费用。公司费用比上年增加180,000美元或100个基点,主要是由于与工资相关的费用。
Depreciation and amortization increased 20 basis points as a percent of sales, but remain relatively flat in dollars to the prior year. We recorded an impairment charge of $1.9 million in the quarter related to 8 stores whose carrying value exceeded their fair value. With the adoption of the lease accounting guidance, we revisited our method of assessing fair value of underperforming stores, which resulted in the impairment charge. The impairment charge is excluded from adjusted EPS. The tax benefit for the quarter was $3.5 million or 28% of the pre-tax loss compared to 35% in the prior year period. For the quarter, we had a net loss of $0.62 per diluted share or $0.53 after adjusting for the store impairment charges and that's compared to a net loss of $0.06 per diluted share in the prior year quarter or flat after adjusting for the CEO transition cost.
And moving on to the balance sheet and the cash flow statement, at the end of the quarter, we had $32.5 million of cash compared to $58.2 million in the prior year period and no long-term debt or borrowings were outstanding under our revolving line of credit. The year-over-year decrease was driven primarily by share repurchases at $15.1 million during the year, the decline in operating performance and an increase in inventory. Our inventory balance at the end of Q1 was $90.4 million, which was an increase of approximately 9% over the prior year period. The increase in inventory was primarily due to the sales mix. We have been able to cut receipts to mitigate and we will continue to do so as needed.
Year-to-date cash used by operations was $19.2 million compared to $8 million in the prior year. Capital expenditures were $3.9 million compared to $11.1 million in the prior year. During the first quarter, we repurchased approximately 287,000 shares. As of the end of the quarter, approximately $1.3 million remained under our existing share repurchase authorization. We are updating our earnings guidance to a range of flat to up $0.15 for the fiscal year 2019. The guidance is reflective of our results for the first quarter and sales and margin trends for the second quarter which continued to be softer than anticipated. For the full year, we expect an improvement in sales trends with comparable store sales down in the low to mid single-digit range. The full year guidance also includes $10 million of operating cost savings, which will be realized primarily during the third and fourth quarters. The first half of the year has proven more challenging than we expected, but our key initiatives remain on track and we are confident in their impact on the back half of 2019 and their incremental long-term financial benefits.
And now, operator, we are ready for questions.
折旧和摊销占销售额的百分比增加了20个基点,但与去年相比仍然相对持平。本季度我们录得减值开支190万美元,涉及8家账面值超过其公允价值的店铺。随着租赁会计指引的采纳,我们重新审视了评估表现不佳店铺公允价值的方法,从而导致减值费用。减值费用不包括在调整后的每股盈利中。本季度的税收优惠为350万美元,占税前亏损的28%,而去年同期为35%。本季度,在调整商店减值费用后,我们的净亏损为每股摊薄收益0.62美元或0.53美元,相比之下,在调整首席执行官过渡成本后,上一季度的每股摊薄净亏损为0.06美元。
继续到资产负债表和现金流量表,在本季度末,我们有3250万美元现金,而去年同期为5820万美元,而且在我们的循环线下没有长期债务或借款。信用。同比下降主要是由于年内股票回购1510万美元,经营业绩下滑及库存增加所致。我们在第一季度末的库存余额为9040万美元,比去年同期增长了约9%。库存增加主要是由于销售组合。我们已经能够减少收据以减轻收入,我们将继续根据需要这样做。
运营所使用的年初至今现金为1,920万美元,而去年为800万美元。资本支出为390万美元,而去年为1110万美元。在第一季度,我们回购了大约287,000股。截至本季度末,我们现有的股票回购授权仍有约130万美元。我们将2019财年的盈利指引更新至持平至0.15美元。该指引反映了我们第一季度的业绩以及第二季度的销售额和利润率趋势,这些趋势仍然比预期更为疲软。对于全年,我们预计销售趋势将有所改善,同店销售额将在中低个位数范围内下降。全年指导还包括1000万美元的运营成本节约,这将主要在第三和第四季度实现。事实证明,今年上半年比我们预期的更具挑战性,但我们的关键举措仍在按计划进行,我们对其对2019年后半期的影响及其增加的长期财务效益充满信心。
现在,运营商,我们已准备好提问。
问答环节
[Operator Instructions] Our first question comes from Jeff Van Sinderen of B. Riley FBR. Jeff, please proceed.
[操作员说明]我们的第一个问题来自B. Riley FBR的Jeff Van Sinderen。 杰夫,请继续。
Jeff Van Sinderen
Good morning. Can you guys speak a little bit more about the monthly sales progression? Just wondering kind of if there was a little bit of improvement maybe in April when traffic improved and maybe you can just talk to how that's trending in Q2 and how we should think about your promotional and discounting plans for second quarter? And then if you could just speak more about your thinking around what's driving the broader slowdown in traffic and overall business in the broader home goods space?
早上好。 你们能谈谈月度销售进展吗? 只是想知道4月当流量有所改善时是否会有一点改善,也许你可以谈谈第二季度的趋势以及我们应该如何考虑第二季度的促销和折扣计划? 然后,如果你能够更多地谈论你在更广泛的家居用品领域推动更广泛的交通和整体业务放缓的想法?
伍迪伍德沃德
Yes. I think the broader home – this is Woody, the broader home goods space is under attack it seems like. There is a huge disruption for people choosing to go online versus shopping. And I think that we are feeling part of that and we are trying to adjust our models going forward so that we can benefit from the fact that we have a strong store base and an e-commerce business that we're – is healthy and growing. The first quarter was a surprise because the continued down traffic, which resulted in our down comp, was in the 10% to 11% range. We are seeing slight improvements, not necessarily in the traffic, but improvements in our performance as we are starting to change assortments and make some strategic moves within the store and how we're promoting. But I would say that we're still in the storm and we're weathering that, and we're very optimistic that the goods that we have coming in that we believe will really change the trajectory of the company are on schedule and should start landing at the end of the second quarter and make us a fresh new look with our new floor plans and our new store assortment with the third and fourth quarter. So kind of it is slightly improved, but not back to where we assumed it would be when we did the plan.
是。我认为更广阔的家园 - 这是伍迪,更广泛的家居用品空间正在受到攻击。对于选择上网与购物的人来说,存在巨大的中断。而且我认为我们正在感受其中的一部分,我们正在努力调整我们的模型,以便我们能够从我们拥有强大的商店基础和电子商务业务这一事实中受益 - 我们 - 健康且不断发展。第一季度出人意料,因为持续下行的流量导致我们的下行压力,在10%至11%的范围内。我们看到略有改善,不一定是流量,但我们的业绩有所改善,因为我们开始改变分类并在商店内做出一些战略性举措以及我们如何推广。但我会说,我们仍然处于暴风雨中,我们正在风化,我们非常乐观地认为我们认为真正改变公司发展轨迹的货物正按计划进行,应该开始在第二季度结束时降落,并通过我们的新平面图和我们在第三和第四季度的新店分类使我们重新焕然一新。所以它有点改进,但​​没有回到我们假设的时候我们做计划的时候。
Mike Cairnes
Yes. Jeff, this is Mike. I'll just punctuate and bolt on to what Woody just said. So what we're seeing is a dynamic where more of that traffic is shifting online. We have greater confidence in the second half for several reasons. Number one, our seasonal product is when we tend to shine and we have got a great seasonal assortment for second half, which we think will help pick up traffic both in-store and online. We are very bullish about our new product assortments that we've got coming in, such that it will be identifiable to both our core customer as well as new customers. And at the same time, we will be letting out more of our marketing spend second half as well to put topspin on these product assortments.
是。 杰夫,这是迈克。 我只是标点并坚持伍迪刚刚说的话。 因此,我们所看到的是一种动态,其中更多的流量在线转移。 由于几个原因,我们对下半场更有信心。 第一,我们的季节性产品是当我们倾向于闪耀,我们在下半年有一个很好的季节性分类,我们认为这将有助于提高店内和网上的流量。 我们非常看好我们已经进入的新产品系列,这样我们的核心客户和新客户都可以识别它们。 与此同时,我们将在下半年放弃更多的营销支出,以便将这些产品分类放在上面。
Jeff Van Sinderen
Okay. And then just since we're talking about merchandise content, can you just give us maybe a little bit more? I know you touched on the kind of the broader categories, some new categories in bedding, tabletops and rugs. And then maybe just help us understand a little bit better how the direct sourcing picture is changing? I think you mentioned India that should help you mitigate some of the pressure in China and then also just if you could touch on the new concept store test plans for second half?
好的。 然后就在我们讨论商品内容的时候,你能给我们多一点吗? 我知道你涉及更广泛的类别,床上用品,桌面和地毯的一些新类别。 然后可能只是帮助我们更好地了解直接采购图片的变化情况? 我想你提到印度应该帮助你减轻中国的一些压力,那么你是否可以触及下半年的新概念店测试计划?
伍迪伍德沃德
Yes. I'll start with the last part, the new store concept test, which we set up last year, is still continuing to do well. But the rollout of the remodels and the new stores are just beginning. I think we have a couple of stores that are a couple of weeks old. So we're very optimistic about those, and – but the test is still too early to call in the broader picture. But results look positive. The other thing is on new merchandise, we've only landed the rug assortment into 2 stores and it's doing well. But that gives us a lot of optimism that when you take that and interpret it into 430 stores, that it's very positive. We have approached all of our new categories, rugs, tabletop and bedding, with a very deliberate, deeply purchased key item approach versus trying to go broad in the marketplace. So what we believe we're putting together is the ultimate farmhouse look in all 3 of those categories at a super value. So rather than going broad and offering a lot of choices, we're being very deliberate. So for example, in our new tabletop assortment, we are doing all of our dinner plates, bowls, mugs and salad plates all at a very low everyday price that I think will be stimulating for the customer to say. We've done the creation for them. We've made the decision. It's ultra durable. It's for everyday use. And I think our customers will see that as a huge value. So that's kind of where we are on the product assortments. Mike, did you want to chime in on the.
是。我将从最后一部分开始,我们去年设立的新店概念测试仍在继续做得很好。但改造和新店的推出才刚刚开始。我想我们有几家商店已经有几周了。所以我们对这些非常乐观,而且 - 从更广泛的角度来看,测试还为时尚早。但结果看起来很积极。另一件事是关于新商品,我们只将地毯品种放到了2家商店,而且它的表现还算不错。但这给了我们很多乐观的感觉,当你把它拿到430个商店时,这是非常积极的。我们已经接触了所有新类别,地毯,桌面和床上用品,采用了非常慎重,深度购买的关键项目方法,而不是试图在市场上广泛应对。因此,我们相信我们正在整合的是所有这三个类别的超级农舍外观。因此,我们非常谨慎,而不是广泛而且提供很多选择。例如,在我们的新桌面品种中,我们正在以非常低的日常价格购买所有餐盘,碗,马克杯和沙拉盘,我认为这将刺激顾客说。我们为他们完成了创作。我们做出了决定。它非常耐用。它适合日常使用。而且我认为我们的客户会认为这是一个巨大的价值。这就是我们对产品分类的看法。迈克,你想要加入吗?
Mike Cairnes
I'll speak on the direct sourcing. The – I will tell you that we are making terrific progress on direct sourcing. So just to set the table we have an organization in place. We have a clear plan forward on direct sourcing. We've signed on an agent for China, and we're in the process right now of signing on an agent for India. We have already begun taking orders direct from factory and are receiving them in the United States. So that pipeline is being built, and now we're opening up that pipeline. We believe that the direct sourcing is going to do multiple things for us. So the obvious is that it's going to help us at the gross margin level as we are going to be realizing a better cost of goods and – but also strategically, it will allow us to diversify our buying opportunities across multiple countries. And in a world right now where we're dealing with tariffs, you've got, where other retailers may be optimizing their direct sourcing, we're really coming off of ground zero on that and so we're really excited about what that could bring us. and just going back on the new concept store. We have stood up a concept – a single concept store and it continues to do well. Particularly, what we're seeing – by enhancing the experiential piece of the brick-and-mortar experience, we're seeing an increase in the overall basket in that store. Our goal this year is to stand up 12 remodels of this store and analyze the sales lift that we get to make sure that we hurdle the investment in these stores. We're just now starting that remodel process. A couple of stores are now stood up, very early on the results, but we continue to be very excited about what that's going to bring us in the future.
我会谈谈直接采购。 - 我会告诉你,我们在直接采购方面取得了很大的进步。所以,只需设置表,我们就有了一个组织。我们有一个明确的直接采购计划。我们签署了一份中国代理商,我们正在签署一份代理印度代理权。我们已经开始直接从工厂接受订单,并在美国接收订单。所以管道正在建设中,现在我们正在打开那条管道。我们相信直接采购会为我们做多件事。因此,显而易见的是,它将帮助我们实现毛利率水平,因为我们将实现更好的商品成本 - 而且从战略上讲,它将使我们能够在多个国家实现多样化的购买机会。在我们处理关税的世界里,你已经有了,其他零售商可能正在优化他们的直接采购,我们真的从零开始,所以我们真的很兴奋可以带给我们。然后回到新的概念店。我们提出了一个概念 - 一个单一的概念店,它继续做得很好。特别是,我们所看到的 - 通过增强实体经验的体验,我们看到该商店整体篮子的增加。我们今年的目标是为这家商店提供12个改造,并分析我们获得的销售增长,以确保我们阻碍这些商店的投资。我们刚刚开始改造过程。现在有几家商店站起来,很早就结果,但我们仍然对将来带给我们的东西感到非常兴奋。
妮可应变
Just one quick thing too on direct sourcing, Jeff, I think we mentioned before, but not expecting any material impact to 2019. We have, by the end of the year, penetration goals for 2020 and those escalate from 2020 for the next 3 years. But no – nothing built into our model for significant impacts in 2019.
关于直接采购,还有一个快速的事情,杰夫,我认为我们之前提到过,但预计不会对2019产生任何实质性影响。到今年年底,我们已经实现了2020年的渗透目标和未来3年2020年的渗透目标。。 但是没有 - 在2019年我们的模型中没有任何内容可以产生重大影响。
会议主持员
[Operator Instructions] Our next question will come from Anthony Lebiedzinski of Sidoti & Company. Anthony please proceed
[操作员说明]我们的下一个问题将来自Sidoti&Company的Anthony Lebiedzinski。 安东尼请继续
Anthony Lebiedzinski
Yes good morning and thank you for taking the question. So, just to follow-up on the direct sourcing piece, so obviously, you mentioned China and India. Are there any other potential countries that you can go into? Obviously, there's a lot of noise with the tariffs for China. So ideally, I would think that you probably want to stay away from China longer term. But I just want to get your thoughts on that.
早上好,感谢您提出问题。 所以,只是为了跟进直接采购,显然,你提到了中国和印度。 你还可以进入其他任何潜在的国家吗? 显然,中国的关税会产生很多噪音。 理想情况下,我认为你可能希望长期远离中国。 但我只是想了解你的想法。
伍迪伍德沃德
Okay. Thanks, Anthony. Yes, we are – there's a very healthy business coming out of Vietnam as people started migrating 10 years ago when the bedding business migrated from China to Vietnam. So that furniture business is strong and healthy. We've been dealing somewhat direct with them. We are anticipating that we will expand our agent base across the world as we take on opportunities. We're going to primarily start with Asia. But within Asia, there are multiple countries. Of course, we believe Malaysia has opportunity. Indonesia, Vietnam, Philippines, these are all places where we feel like would round out our assortment and make us look more interesting and balanced. So while we are starting with the two big ones, which will be of course China and India, our goal is to round out our infrastructure with having capabilities to look all over Asia and then potentially some places in Europe.
好的。 谢谢,安东尼。 是的,我们 - 越南有一个非常健康的业务,因为10年前人们开始迁移,当时床上用品从中国迁移到越南。 使家具业务强大而健康。 我们一直在与他们直接交往。 我们预计,随着我们抓住机遇,我们将扩大我们在全球的代理基地。 我们主要从亚洲开始。 但在亚洲,有多个国家。 当然,我们相信马来西亚有机会。 印度尼西亚,越南,菲律宾,这些都是我们认为能够完善我们的产品并使我们看起来更有趣和平衡的地方。 因此,虽然我们从两个大型企业(当然是中国和印度)开始,但我们的目标是完善我们的基础设施,具备遍布整个亚洲,然后可能在欧洲的某些地方的能力。
Anthony Lebiedzinski
Got it. Okay. That's great to hear that you are looking to diversify elsewhere. So Woody, you also talked about some additional product – additional new product categories that you might go into in fiscal '20. Can you share with us any examples so far?
得到它了。 好的。 很高兴听到您希望在其他地方实现多样化。 所以伍迪,你还谈到了一些额外的产品 - 你可能在20财年进入的其他新产品类别。 到目前为止,您能与我们分享任何例子吗?
伍迪伍德沃德
Yes. I was kind of hoping that nobody would ask this, but now that you do, it's my favorite thing to talk about. One of the categories that has been extremely strong in other retailers and is as much as 50% of their furniture business is upholstery. We have stayed away from that because we needed infrastructure improvements and changes to be able to handle that through our pipeline, but we're anticipating that we would have an introduction of upholstery into our stores in early 2020. And as a point of reference, the upholstery business, in some cases, it's half of the furniture business in many other retailers so that we have a disadvantage by not playing in that. Plus, where we do have upholstery with wood in our stores, it's some of our best-selling products. So we would take it from being like the McKenna chair, which is one of our very best-selling wood and upholstery pieces and take it to a fully upholstered piece. But we are evaluating partners right now plus looking at our infrastructure. Mike is looking into all sorts of ways to either have it come directly from the vendor to the source, or if it's an in-stock piece, have it come directly from the DC to our customers or to our stores. And we are, once again, putting that value equation. So we wanted it to be at an exceptional value for a chain that could be simple, could fit into any farmhouse environment. And so we've been doing a lot of work, but this one took a little longer than we could get placed for 2019. And so there are other categories for 2020, but they're minor. This will be the big game changer for us in 2020.
是。我有点希望没有人会问这个,但现在你这样做,这是我最喜欢谈论的事情。在其他零售商中非常强大的类别之一,其家具业务的50%是室内装潢。我们之所以远离这一点,是因为我们需要改善基础设施并通过我们的管道来改变,但我们预计到2020年我们会在店内引入室内装潢。作为参考,在某些情况下,室内装潢业务在许多其他零售商中占家具业务的一半,因此我们因为不参与其中而处于劣势。此外,我们在商店里有木制装饰品,这是我们最畅销的产品。所以我们会把它当作McKenna椅子,它是我们最畅销的木材和装饰品之一,并把它带到一个完全软垫的作品。但我们现在正在评估合作伙伴,并考虑我们的基础设施。迈克正在研究各种各样的方法,要么直接从供应商到源头,要么它是库存件,直接从DC到我们的客户或我们的商店。而且我们再一次将这个价值等式。所以我们希望它对于一个简单的链条来说具有非凡的价值,可以适应任何农舍环境。所以我们已经做了很多工作,但是这个工作花了比2019年更长的时间。所以2020年还有其他类别,但它们很小。这对我们来说将是2020年的重大改变。
Anthony Lebiedzinski
Got it, got it. Okay. Thank you for that explanation and as far as the cost reduction program, can you give us a sense into broad buckets as to where that $10 million will come from? If you can share any details, that'd be great.
得到它,得到它。 好的。 感谢您的解释,就降低成本计划而言,您能否让我们了解一下1000万美元来自哪里? 如果你能分享任何细节,那就太好了。
妮可应变
Yes. So it's all from operating expenses. And really, what we looked at as we approach this was two things one, doesn't include people. So it really was just going line by line and looking at contracts and just, in some cases, renegotiating; in some cases, deciding that we didn't need certain things. But what we made sure to protect was the initiatives that we have moving forward in the back half of the year. So it was a company-wide effort to just go through and line by line dig into everything and evaluate and then renegotiate contracts with vendors.
是。 所以这都来自运营费用。 实际上,当我们接近这个时,我们看到的是两件事,其中不包括人。 所以它真的只是一行一行地看着合同而且在某些情况下只是重新谈判
Anthony Lebiedzinski
Alright, okay.
好的,好的。
Mike Cairnes
And Anthony, I would just add on to that. This was really, as we looked at the cost reductions, what we really took out were all the costs that were really low or no value to our overall operating infrastructure. And so in no way, shape or form does it impair us to do the things that we want to do to manage and stabilize the business and also to invest in the strategic initiatives as we go forward.
安东尼,我只想补充一点。 实际上,当我们考虑降低成本时,我们真正拿出的是所有成本,这些成本对我们的整体运营基础设施来说真的很低或没有价值。 因此,形状或形式决不会妨碍我们做我们想要做的事情来管理和稳定业务,并在我们前进的过程中投资于战略计划。
Anthony Lebiedzinski
Alright. Thank you and best of luck.
好的。 谢谢你,好运。
Mike Cairnes
Thank you, Anthony
谢谢,安东尼
会议主持员
Our next question comes from Brad Thomas of KeyBanc.
我们的下一个问题来自KeyBanc的Brad Thomas。
布拉德托马斯
I apologize I got on late as I was on another earnings call that was overlapping with yours, but had a few questions, if I could. First of all, I was hoping to talk about same-store sales and see if you could give us a little bit of color about how you're thinking about the outlook for 2Q and the balance of the year, particularly given what a challenging backdrop the whole industry has really gone through in 1Q.
我道歉,因为我正在接受与你的重叠的另一个收益电话,我迟到了,但是如果可以的话,还有几个问题。 首先,我希望谈论同店销售情况,看看你是否可以给我们一些关于你如何思考第二季度和年度平衡的一些颜色,特别是考虑到具有挑战性的背景 整个行业在第一季度确实经历过。
妮可应变
Yes. So I can take that one. So as we look at 2Q comp sales, I think we mentioned this early in the call, trends still not where we want them to be but have improved from Q1, so expecting a comp sales in Q2 in the range of mid- to upper single-digit negative. And then I think, as we look at the back half, we have a lot of things in the pipeline that looks like Q3 and Q4. So, expecting a pretty significant change in trend in the back half of the year based on all the new products and all the initiatives that we have that start to impact in the first part of Q3.
是。 所以我可以拿那个。 因此,当我们看看2Q comp销售时,我认为我们在电话会议的早期提到了这一点,趋势仍未达到我们希望的水平,但是从第一季度开始有所改善,所以预计第二季度的中间销售额将在中高端单一的范围内 - 数字否定。 然后我认为,当我们看后半部分时,我们在管道中有很多东西看起来像Q3和Q4。 因此,基于所有新产品以及我们在第三季度第一部分开始影响的所有举措,预计今年下半年趋势会发生相当大的变化。
布拉德托马斯
Got it. And so, just as we think about your EPS guidance of the flat to $0.15, obviously fourth quarter is the big important quarter for you for earnings. How are you thinking about comps? I mean, can you get to that earnings range with a negative comp of some sort or do you need to be flat to positive in 4Q to hit that earnings range?
得到它了。 因此,正如我们考虑您的公寓每股盈利预测为0.15美元一样,显然第四季度对您而言是盈利的重要季度。 你觉得comps怎么样? 我的意思是,你可以通过某种负面补偿来达到这个收益范围,还是你需要在第四季度持平至积极的收益范围?
妮可应变
We need to be positive in 4Q.
我们需要在第四季度保持积极态度。
布拉德托马斯
Great, okay. And then with respect to the cost program, you may have addressed this in your prepared remarks, but just what's the timing of the $10 million opportunities as we think about the quarters?
太好了,好的。 然后就成本计划而言,你可能已经准备好了这个问题,但是我们考虑这些季度的1000万美元机会的时机是什么时候?
妮可应变
Yes. There will be a little bit in Q2, but for the most part, it's Q3 and Q4 and I think you could look at it as evenly spread across the two quarters.
是。 第二季度将有一点点,但在大多数情况下,它是Q3和Q4,我认为你可以将它看作均匀分布在两个季度。
布拉德托马斯
Okay, great. And then just lastly for me here, you also have a very strong balance sheet just with the stock coming down. How do you think about perhaps utilizing some of that cash to support the stock to do a buyback program? How are you all thinking about that at this point?
好,太棒了。 最后,对我来说,你也有一个非常强大的资产负债表,只是股票下跌。 您如何考虑利用部分现金支持股票进行回购计划? 你现在怎么都在考虑这个问题?
妮可应变
So we do have – we are continuing to repurchase shares not at the volume that we did in the prior year. And I think for us, the first priority right now, even though our stock price is definitely undervalued, is making sure that we are in a financial condition to execute all the initiatives that we have line up. So I think my answer would be we'll continue to repurchase shares, probably not at the volume that we've done in the past, but also make sure that we are in a good place to execute the things that are in front of us.
所以我们确实有 - 我们继续回购股票,而不是按照我们去年的数量回购股票。 我认为,对我们来说,现在的第一要务,即使我们的股票价格肯定被低估,也要确保我们处于财务状况,以执行我们排队的所有举措。 所以我认为我的答案是,我们将继续回购股票,可能不是我们过去做过的那一卷,但也要确保我们处于执行我们面前的事情的好地方。
伍迪伍德沃德
Yes. And Brad, in addition to that, as you know, we have significantly slowed down the opening of new stores, which allows us to repurpose some of that capital to the strategic initiatives that we have in front of us.
是。 而Brad,除此之外,如你所知,我们已经大大放慢了新店的开业速度,这使我们能够将一些资金重新用于我们面前的战略计划。
布拉德托马斯
Great. Well thank you all so much and good luck on forward year
非常好。 非常感谢你们所有人,祝你们前进的一年好运
伍迪伍德沃德
Thank you. Thank you, Brad.
谢谢。 谢谢你,布拉德。
会议主持员
This concludes our question-and-answer session. I would like to turn the conference back over to Woody Woodward for any closing remarks.
这就是我们的问答环节。 我想将会议转回伍迪伍德沃德的任何闭幕词。
伍迪伍德沃德
Thank you very much, everybody. Have a great day.
非常感谢大家。 祝你有美好的一天。
会议主持员
The conference has now concluded. Thank you for attending today's presentation. You may now disconnect.
会议现已结束。 感谢您参加今天的演讲。 您现在可以断开连接。
相关问题
Kirklands家具 电话会议
Kirklands家具 财务报告
互联网券商的港股、美股开户教程
如果您对美股 或者 港股也感兴趣, 或者想要了解如何开户, 可以加我wechat: xiaobei060537 , 同时也可以拉您进美股交流群哦。
最后的最后 祝大家都有一个美好的投资生活哦。
大家也可以关注【美股指南】公众号, 即可获得《小白投资美股指南(雪球「岛」系列)》电子书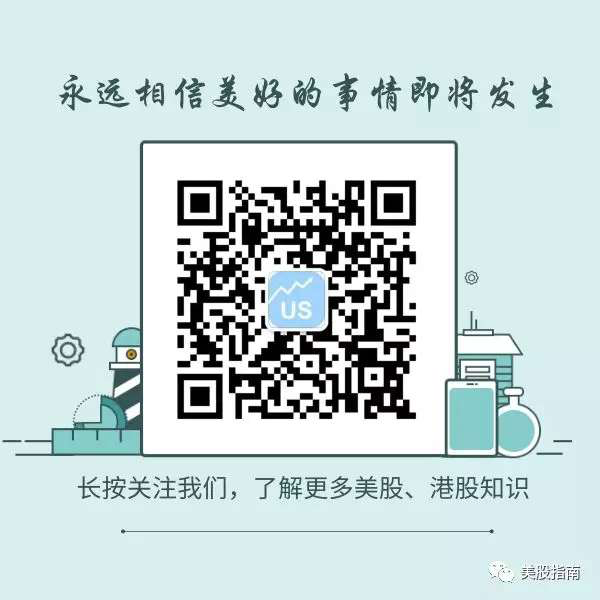 ---
写在最后
美股开户教程, 请查看
港股开户教程, 请查看
美股、港股入金教程, 请查看
美股、港股投资交流群, 请查看
美股、港股开户优惠汇总, 请查看
如何购买Kirklands家具股票
美股、港股付费交流群, 请查看
---
暂无回复。