PagerDuty,Inc。(纽约证券交易所代码:[PD](https://seekingalpha.com/symbol/PD "PagerDuty,Inc。")) 2020年 第一季度收益电话会议 2019年6月6日 美国东部时间下午 5:00
PagerDuty, Inc. (NYSE:PD) Q1 2020 Earnings Conference Call June 6, 2019 5:00 PM ET
PagerDuty,Inc。(纽约证券交易所代码:[PD])2020年第一季度收益电话会议2019年6月6日美国东部时间下午5:00
公司参与者
Karen Walker - Senior Vice President, Finance
Jennifer Tejada - Chief Executive Officer
Howard Wilson - Chief Financial Officer
Sanjit Singh - 摩根士丹利
Sterling Auty - 摩根大通
Bhavan Suri - 威廉布莱尔
马特赫德伯格 - 加拿大皇家银行资本市场
Rob Owens - KeyBanc Capital Markets
Dylan Reider - Piper Jaffray
电话会议参与者
Sanjit Singh - Morgan Stanley
Sterling Auty - JP Morgan
Bhavan Suri - William Blair
Matt Hedberg - RBC Capital Markets
Rob Owens - KeyBanc Capital Markets
Dylan Reider - Piper Jaffray
Sanjit Singh - 摩根士丹利
Sterling Auty - 摩根大通
Bhavan Suri - 威廉布莱尔
马特赫德伯格 - 加拿大皇家银行资本市场
Rob Owens - KeyBanc Capital Markets
Dylan Reider - Piper Jaffray
会议主持员
Good afternoon. My name is Mike and I will be your conference operator today. At this time, I would like to welcome everyone to the PagerDuty 1Q FY2020 Earnings Conference Call. [Operator Instructions] After the speakers remarks there will be a question-and-answer session. [Operator Instructions]
I will now turn the call over to Karen Walker, SVP of Finance of PagerDuty. You may begin your conference.
下午好。 我叫Mike,今天我将成为您的会议运营商。 在这个时候,我想欢迎大家参加PagerDuty 1Q FY2020盈利电话会议。 [操作员说明]在发言者发言后,会有一个问答环节。 [操作说明]
我现在将把这个电话转给PagerDuty财务高级副总裁Karen Walker。 你可以开始你的会议。
Karen Walker
谢谢你,迈克。下午好,感谢您参加今天的电话会议,讨论PagerDuty 2020财年第一季度的财务业绩。我今天的电话会议是PagerDuty主席兼首席执行官Jennifer Tejada
Thank you, Mike. Good afternoon and thank you for joining us on today's conference call to discuss the financial results of PagerDuty's first quarter of fiscal 2020. With me on today's call are Jennifer Tejada, PagerDuty's Chairperson and Chief Executive Officer; and Howard Wilson, the company's Chief Financial Officer. Statements made on this call include forward-looking statements.
Forward-looking statements involve known and unknown risks and uncertainties that may cause our actual results, performance, or achievements to be materially different from those expressed or implied by such statements. Forward-looking statements represent managements beliefs and assumptions only as of the date such statements are made, and we undertake no obligation to update these forward-looking statements.
In addition, during today's call, we will discuss non-GAAP financial measures. These non-GAAP financial measures are in addition to and not a substitute for or superior to measures of financial performance prepared in accordance with GAAP. There are number of limitations related to these non-GAAP financial measures. First is their closest GAAP equivalent.
For example, other companies may calculate non-GAAP financial measures differently or may use other measures to evaluate our performance, all of which could reduce the usefulness of our non-GAAP financial measures as tools for comparison. A reconciliation between GAAP and non-GAAP financial measures is available in our earnings release.
Further information on these and other factors that could affect the company's financial results are included in filings we make with the securities and exchange commission from time to time. Including the section titled risk factors in the company's Form S1 previously filed with the SEC.
Now, I'd like to turn the call over to our CEO, Jennifer Tejada. Jennifer?
谢谢你,迈克。下午好,感谢您参加今天的电话会议,讨论PagerDuty 2020财年第一季度的财务业绩。我今天的电话会议是PagerDuty主席兼首席执行官Jennifer Tejada
Jennifer Tejada
Thank you, Karen. And thank you everyone for joining us today on our very first earnings call. We had a strong start to our first fiscal quarter as a public company and we're excited to share our Q1 results with you. I'll start with a few financial highlights then provide an overview of our business model and finally discuss our engines for growth.
Our year-over-year revenue growth continued to accelerate in Q1 to 49%, delivering a record $37.3 million in revenue and robust 85.7% non-GAAP gross margins, an improvement of 100 basis points over the same year ago period. These solid results were driven by continued demand and execution across industry verticals and customer segments, especially enterprise.
We ended the quarter with 11,680 customers, adding a record 468 net new customers complemented by consistently strong expansion within existing accounts. Overall, it was a terrific start. I'm both appreciative of our customers trust and loyalty and proud of our team and their execution.
We pioneered the digital operations management category and this quarter's results provide compelling validation of our continued leadership. The growing demand for digital operations management, the fundamental need to orchestrate real-time critical work is driven by a number of macro trends.
First, the modern consumer is experience driven and impatient. Companies must meet consumers' increasing expectations for a perfect experience. Second, every company is becoming a software company. Digital transformation has become a top three CEO priority at not only large companies, but also at mid-size and late stage group companies.
Third, companies are migrating their digital operations to the cloud and building cloud infrastructure. This is very powerful, but it is hard, and it increases complexity and requires companies to change the way they do things. Fourth, DevOps is increasingly mainstream and proving to be a strategic enabler. We see DevOps principles being adopted across multiple business functions from security operations to business operations.
And finally, developer and associated technology headcount is growing rapidly, much faster than other occupations and we benefit from our customers organic headcount growth. These trends all present tailwinds for PagerDuty. Our cloud made a real-time operations platform, provides actionable insights across an increasingly complex far-reaching technology ecosystem, intelligently orchestrating immediate work across teams.
PagerDuty's unique platform combines machine data with any software enabled environment or device and human behavioral data along with workflow information and business metrics to automate and orchestrate mission-critical work in seconds. This powerful combination ensures the right people and work on the right problem or opportunity at the right time.
So, businesses can keep revenues flowing, cut operational downtime, and keep their employees and customers engaged and happy. Stated to these support teams and their moments of truth. When second can make a difference between the lighting or alienating an important customer, applying agile and DevOps best practice to the challenge of detecting unforeseen issues and managing urgent critical work has been a game changer for companies a digital transformation.
通过自动化和协调以前花费数天时间并且花费数百万美元到几分钟而无法察觉的业务影响的工作,PagerDuty已将事故管理从班轮反应响应改为动态主动预防。我们的平台使我们的客户从最具创新性的颠覆者到最大的行业领导者能够改进他们的运营,并立即得到350多个开箱即用的集成支持。
这种基于API的互操作性支持现代开放式工作,使用户可以轻松创建工作流程并将事件信息集成到Slack,Zendesk和salesforce等协作和服务管理产品中,同时加强PagerDuty作为数字生态系统中枢神经系统的独特地位。
让我举个简单的例子说明这是如何工作的。想象一下,你正在网上购买金州勇士队球衣。如果你愿意,你可以快速搜索,找到在线商店购物,这似乎是一个简单的交易。这是一个灵活的用户界面,你可以在手机上进行,但是当你去检查时没有任何反应。你得到了可怕的旋转器,或者正如我女儿所喜欢的那样,"死亡之轮"。
坐在这里,看似简单的交易是一套日益复杂的订单管理,动态定价和支付应用程序,由非常复杂的基础架构支撑,通常混合使用云和内部部署网络技术。当您的结帐屏幕冻结时,这就是电子商务公司背景中发生的事情。
多个监控应用程序同时向不同的团队发出警报[Indiscernible]发送开发团队并发布应用程序问题。 [Indiscernible]在网络上发送IT团队。然后,销售人员向销售客户服务人员发出提醒,即票务量正在增加。与此同时,亚马逊云[音频不清晰]管理团队认为服务器容量是一个问题。这些不同的全球分散团队经常在这些活动中工作,并且[听不清]他们都不知道他们都在解决一个相关问题的组成部分,这个问题正迅速成为客户问题,带来负面的顶线和底线后果。
与此同时,你,消费者已经放弃并且去了一个竞争激烈的[音频不清晰]战士赃物,正确的做法不仅是关键任务,而且是在这个超级竞争激烈的世界中生存的必要条件。借助PagerDuty的平台,电子商务公司可以[音频不清晰]在单一事件中整合单独的事件。智能地协调整个合适团队的工作,[音频不清晰]通过机器[音频不清晰]建议自动化响应,并审查团队和服务的[音频不清晰]帮助,以推动持续改进。
PagerDuty帮助公司转变数字运营,改善最终消费者体验,保护收入并减少计划外的运营费用。数字运营管理的市场机会非常重要。我们估计事故管理市场仅为250亿美元[音频不清晰],我们的核心服务就是这样。它不仅规模庞大且不断增长,而且我们的许多新客户都是绿地机遇。
By automating and orchestrating work that previously took days and cost millions of dollars to minutes with imperceptible business impact, PagerDuty has changed incident management from liner reactive response to dynamic proactive prevention. Our platform allows our customers from the most innovative disruptors to the largest industry leaders to improve their operations and immediately supported by over 350 out of the box integrations.
This API-based interoperability supports modern open work making easy for users to create workflows and integrate incident information into collaboration and service management products like Slack, Zendesk and salesforce while strengthening PagerDuty's unique position as the central nervous system for the digital ecosystem.
Let me give you a quick example of how this works. Imagine you're online shopping for a Golden State Warriors Jersey. You do a quick search, find an online store shopping if you like, and it seemed like a straightforward transaction. It's a slick user interface, you can do it on your phone, but when you go to check out nothing happens. You get the dreaded spinner or as my daughter prefers to it, 'The wheel of death'.
With sitting behind here, seemingly simple transaction is an increasingly complicated set of order management, dynamic pricing, and payment application underpinned by a very complex infrastructure and usually a mix of cloud and on-premise networking technology. This is what's happening in the background at the e-commerce company when your checkout screen freezes.
Several monitoring applications simultaneously fire alerts to different teams. [Indiscernible] send a developer team and issue with the application. [Indiscernible] sends an IT team on network. While then there is the sales force alerts the sales customer service people that ticketing volume is increasing. And at the same time, Amazon cloud [indiscernible] admin team that server capacity is an issue. These disparate often globally disperse teams then work these events and [indiscernible] unaware they are all troubleshooting components of a single related issue that's fast becoming a customer issue with a negative top and bottom-line consequences.
Meanwhile, you, the consumer have given up and gone to a competitive [indiscernible] warrior swag and getting this right is not only mission critical, but an imperative to survive this hypercompetitive world. With PagerDuty's platform, e-commerce company can [indiscernible] to consolidating separate events in the single incidents. Intelligently orchestrating work across the right team, [indiscernible] automating responses through machine [indiscernible] recommendations, and reviewing the [indiscernible] help of teams and services to drive continuous improvement.
PagerDuty helps companies transform the digital operations to improve the end consumer experience, protect revenue and reduce unplanned operational expense. The market opportunity for digital operations management is significant. We estimate the incident management market alone is a $25 billion [indiscernible] that we serve with our core offering. Not only is it large and growing, many of our new customers are greenfield opportunities.
由于公司充分利用数字运营管理能力并将PagerDuty应用于无数个用例,因此[音频不清晰]大幅增加。渗透率不到1%,我们刚刚开始抓住这个市场巨大潜力的表面。 PagerDuty拥有多个增长引擎,让我们充满信心,我们可以提升领先优势并进一步渗透这个市场,同时我们继续保持良好的执行力。
其中包括我们在DevOps中建立的实时操作的病毒平台。二,PagerDuty广泛的适用性和易用性导致新的用例。三,我们的新产品自动化。四,我们的土地和扩大市场的概念。最后,我们在区域扩张方面的早期努力。
让我们从DevOps开始吧。 PagerDuty的云原生平台是基于DevOps最佳实践而设计的,适用于日益复杂的数据过载世界中时间关键的计划外事件,其中其他解决方案是在云出现之前构建的。它具有独特的弹性,经过大规模验证,并且每天都由[Elastic]和Netflix等先进技术公司以及加拿大皇家银行和世界上最大的电子商务公司等受到严格监管的公司进行测试。
PagerDuty不是将表单自动化为线性工作流(缓慢,孤立和静态),而是应用DevOps原则,包括基于群体的协作,同理心,授权和学习,动态协调动作,以及为每个事件创建一个领先的循环。该平台和我们的所有产品都是首先移动的,通过行业领先的集成和直观的自助服务实现,为用户提供即时的价值。
我们的最新产品通过为青少年提供运营见解和领导者和分析基准来增强我们的核心平台,在事件期间提供客户和跨服务影响的实时可见性,提供可操作的利益相关者和状态通信,以加速协作,并自动执行以前的手动任务基于机器学习的事件智能。
该平台解决了技术复杂性和细分市场激增所带来的挑战,以及协调保护品牌和客户体验的工作和服务的需求。 PagerDuty平台的广泛适用性是我们直观易用的用户体验带来的另一种增长引擎。这使得团队可以快速,简单地部署PagerDuty,以解决远远超出技术团队职责范围的问题。
我今天在路演中向大家展示了实时生产高质量的用例,如果你没有机会,我鼓励你在S1中了解我们与他们的合作关系。在第一季度,我们继续在开发和IT之外看到我们的实时运营解决方案的新应用。经过为期两周的试验,世界上最大的石油和天然气公司之一采用了PagerDuty,在14个国家的大部分地区供应燃料卡车和码头。
As companies use the full capability of digital operations management and apply PagerDuty to an infinite number of used cases, this [indiscernible] increases substantially. With less than 1% penetration, we have just begun to scratch the surface of the enormous potential of this market. PagerDuty has multiple engines for growth, giving us confidence, we can advance our lead and further penetrate this market providing we continue to execute well.
These include one, our viral platform for real-time operations founded in DevOps. Two, PagerDuty's broad applicability and ease-of-use leading to new used cases. Three, our new product automation. Four, our land and expand for the market notion. And finally, our early efforts in regional expansion.
Let's start with DevOps. PagerDuty's cloud native platform was designed based on DevOps best practices for time critical unplanned events in an increasing complex data overloaded world where other solutions were built before the advent of the cloud. It's uniquely architected for resilience proven at scale and tested daily by progressive tech companies like [Elastic] and Netflix, and huge highly regulated companies like Royal Bank of Canada and the world's largest e-commerce players.
Rather than automating forms into linear workflows, which is slow, siloed and static, PagerDuty applies DevOps principles, including swarm-based collaboration, empathy, empowerment and learning, orchestrating action dynamically, and creating a leading loop with every incident. The platform and all of our products are mobile first, designed for the user with immediate time to value through industry-leading integrations, and intuitive self-service implementation.
Our newest products augment our core platform by providing operational insights for teens and benchmarking for leaders and analytics delivering real-time visibility of customer and cross-service impact during an incident offering actionable stakeholder and status communications to speed collaboration, and automating previously manual tasks with machine learning based Event Intelligence.
The platform addresses challenges presented by increasing technology complexity and segment proliferation and the need to orchestrate work and service of protecting the brand and customer experience. The broad applicability of PagerDuty's platform is another engine for growth made possible by our intuitive easy to adopt user experience. This makes it quick and simple for teams to deploy PagerDuty for problems well beyond the purview of technical teams.
I highlighted today real-time produce quality used case for many of you on the road show and if you haven't had the chance, I encourage you to read about our partnership with them in our S1. During Q1 we continue to see new applications of our real-time operations solution outside of development and IT. Following the two-week trial, one of the world's largest oil and gas companies adopted PagerDuty to supply fuel truck and terminals in most of their 14 countries.
凭借每天500万桶的吞吐量,解决几分钟内的运营问题而不是几小时直接有利于提高利润,并为员工创造更安全的工作环境。在PagerDuty之前,维护和紧急支持的通信以及操作和燃料供应终端之间的协调可能需要数小时才能解决。
使用我们的平台进行实时操作,现在可以在几分钟内解决诸如操作泵中的燃油泄漏,安全问题或操作问题等事故,从而防止潜在的危机发生。在PagerDuty平台上创新新产品,增强现有产品,增加集成数量,也有助于增长。去年,我们推出了分析可见性和事件智能。
这些新产品使我们的客户能够超越现场调度和事件管理,促进数字化转型,主动管理大规模数字服务,防止问题扰乱客户和业务成果。分析,可见性和事件智能利用机器学习甚至响应数据来识别和解决可降低财务和声誉风险的潜在事件。
虽然现在还很早,但我们已经看到我们的新产品在所有细分市场中的产量都在增长。在第一季度,领先的高增长电动滑板车公司之一决定更换竞争对手的产品,因为它们可靠地销售。他们来到PagerDuty支持他们的实时操作,并立即采用现代事件响应,并开始在三个团队,DevOps,IT和安全性中使用该平台。
我们在第一季度推出了几项新功能和增强功能。对于事件智能,我们引入了高级事件自动化智能警报分组增强功能,以及警报分组预览,降低了无限帐户的信噪比和计划外工作。
除了为现代无限响应添加一次触摸会议以快速连接团队外,我们还为智能企业引入了状态通信,以便让受影响的团队了解情况并通过移动设备启动实时服务更新,以便利益相关者能够接收紧急的面向业务的状态更新。在3月举行的2019年RSA会议上,我们宣布了超过25个专为SecOps团队设计的集成和集成功能。
我们还发布了对现有集成的增强功能,以支持中型和大型公司的混合运营,其中IT开发和客户支持团队需要就时间敏感的响应进行协作。其中包括针对Slack和ServiceNow的新的更深入的工作流集成,通过双向支持提供有关事件的快速上下文丰富信息,允许用户和不同团队和工具无缝协作,节省时间并在影响客户之前解决问题。
我们的混合市场推广模式推动了有效增长。我们的大多数客户都是通过自助服务并随着时间的推移而扩展的通常情况下,组织中的信号开发团队购买PagerDuty以提高服务的可靠性,使用在第一个团队中进行病毒式扩展而不是向其他团队扩展,最终其他部门已经获得了在平台上的个人和团队价值。
With a throughput capacity of 5 million barrels a day resolving operational issues in minutes versus hours directly benefits the bottom line and enables a safer work environment for employees. Prior to PagerDuty, communication for maintenance and emergency support along with coordination between operations and for fuel supply terminals could take hours to resolve.
Using our platform for real-time operations, incidents such as fuel spills in operating pumps, safety issues or operational concerns are now resolved in minutes preventing potential crisis from occurring. Innovating new products on the PagerDuty platform enhancements to our existing products and increasing the number of integrations have also contributed to growth. Last year, we launched analytics visibility and Event Intelligence.
These new offerings have enabled our customers to go beyond on-call scheduling and incident management to facilitate digital transformation, proactively managing their digital services at scale and preventing issues from disrupting customers and business outcomes. Analytics, visibility, and Event Intelligence utilize machine learning and even response data to identify and resolve potential incidents mitigating both financial and reputational risk.
While it's still early, we have seen growing production from our new products across all segments. In Q1, one of the leading hypergrowth electric scooter company has decided to replace the competitor's product because of its sale to scale reliably with them. They came to PagerDuty to support their real-time operations and immediately adopted modern incident response and began using the platform across three teams, DevOps, IT, and security.
We launched several new features and enhancements in the first quarter. For Event Intelligence, we introduced advanced event automation intelligent alert grouping enhancements, and alert grouping previews, reducing the signal to noise ratio infinite accounts, and unplanned work.
In addition to adding one touch conferencing to modern infinite response for connecting teams quickly, we introduced status communications for the intelligent enterprise to keep impacted teams informed and launch live service updates via mobile devices to allow stakeholders to receive urgent business-oriented status update. At the 2019 RSA conference in March, we announced on more than 25 integrations and integration features specifically designed for SecOps teams.
We also released enhancements to our existing integrations to support hybrid ops for medium and large companies where IT development and customer support teams need to collaborate on time sensitive responses. These included new deeper workflow integrations for Slack and ServiceNow providing fast context rich information about incidents with the bidirectional support allowing users and different teams and tooling to collaborate seamlessly and save time and resolve issues before the impact customers.
Our hybrid go-to-market model drives efficient growth. Most of our customers land through self-serve and expand over time. It's often a signal developer team in an organization who purchases PagerDuty to improve the reliability for a service in their charge, use expands virally within the first team than to additional teams and ultimately additional departments has received the personal and team value of being on the platform.
凭借每天500万桶的吞吐量,解决几分钟内的运营问题而不是几小时直接有利于提高利润,并为员工创造更安全的工作环境。在PagerDuty之前,维护和紧急支持的通信以及操作和燃料供应终端之间的协调可能需要数小时才能解决。
使用我们的平台进行实时操作,现在可以在几分钟内解决诸如操作泵中的燃油泄漏,安全问题或操作问题等事故,从而防止潜在的危机发生。在PagerDuty平台上创新新产品,增强现有产品,增加集成数量,也有助于增长。去年,我们推出了分析可见性和事件智能。
这些新产品使我们的客户能够超越现场调度和事件管理,促进数字化转型,主动管理大规模数字服务,防止问题扰乱客户和业务成果。分析,可见性和事件智能利用机器学习甚至响应数据来识别和解决可降低财务和声誉风险的潜在事件。
虽然现在还很早,但我们已经看到我们的新产品在所有细分市场中的产量都在增长。在第一季度,领先的高增长电动滑板车公司之一决定更换竞争对手的产品,因为它们可靠地销售。他们来到PagerDuty支持他们的实时操作,并立即采用现代事件响应,并开始在三个团队,DevOps,IT和安全性中使用该平台。
我们在第一季度推出了几项新功能和增强功能。对于事件智能,我们引入了高级事件自动化智能警报分组增强功能,以及警报分组预览,降低了无限帐户的信噪比和计划外工作。
除了为现代无限响应添加一次触摸会议以快速连接团队外,我们还为智能企业引入了状态通信,以便让受影响的团队了解情况并通过移动设备启动实时服务更新,以便利益相关者能够接收紧急的面向业务的状态更新。在3月举行的2019年RSA会议上,我们宣布了超过25个专为SecOps团队设计的集成和集成功能。
我们还发布了对现有集成的增强功能,以支持中型和大型公司的混合运营,其中IT开发和客户支持团队需要就时间敏感的响应进行协作。其中包括针对Slack和ServiceNow的新的更深入的工作流集成,通过双向支持提供有关事件的快速上下文丰富信息,允许用户和不同团队和工具无缝协作,节省时间并在影响客户之前解决问题。
我们的混合市场推广模式推动了有效增长。我们的大多数客户都是通过自助服务并随着时间的推移而扩展的通常情况下,组织中的信号开发团队购买PagerDuty以提高服务的可靠性,使用在第一个团队中进行病毒式扩展而不是向其他团队扩展,最终其他部门已经获得了在平台上的个人和团队价值。
Departmental and company-wide initiatives like DevOps and digital transformation or cloud migration often catalyze more significant expansion to customer supports, security, and business operations for both infinite management, as well as other department specific applications of our technology.
We complement self-service adoption with a high velocity sales force, primarily focused on expansion. Our inside sales teams serve the midmarket and SMB segments from metropolitan hubs, while the enterprise segment is served by an experienced high velocity field sales team.
Our high branded self-service sales assisted model reduces friction and leads to a very strong net retention rate, which has consistently been above 135 for over the last year and with 137% in Q1. In several key accounts, we saw expansion with the existing teams, as well as expansion to new departments, including Zoom, who like PagerDuty recently made their public debut.
Zoom is focused on ensuring happy customers by providing a seamless experience to their customers, which means preventing outages and interruption. Zoom's PagerDuty engagement started with a single development team billing on a month-to-month basis, and has expanded more than six-fold with an existing and new teams across development, security, customer support, and customer success. By deploying our platform, Zoom increased the uptime for their conferencing cloud platform.
Additionally, a large public enterprise software platform company expanded their PagerDuty deployment to include their product teams and operation centers. While this company has been a customer for many years, recent reliability and availability challenges associated with scale became CEO priorities. PagerDuty helps this market leader prevent business impacting outages, and improve overall customer experience and retention while reducing SLA liability.
While most of our customers are acquired online, our sales force engages directly in enterprise accounts and periodically lands large deals. Last quarter, we were pleased to welcome a Fortune 100 global investment bank as a PagerDuty customer. We've won a seven figure multi-year contract for two different used cases.
The bank is both modernizing incident management across shared services and also using PagerDuty to improve reliability for a high-volume retail business. We've replaced legacy home grown to help optimize their entire digital operations management cycle, decrease system outage time, and to ultimately increase revenue and uptime.
Finally, our early effort in regional expansion delivered strong growth in international markets in Q1 with Q1 year-over-year growth exceeding our domestic growth rate. Cemex, which is one of the world's largest cement maker is based in Mexico became a new customer. Like the aforementioned oil and gas company, Cemex had opted PagerDuty to facilitate the on-demand delivery of cement a time sensitive business critical operation.
We expanded our deployment with the global recruiting services company based in Japan, a significant number of indispensable micro services are tied to their consumer facing job search engines. In just a few years, their PagerDuty user base grew by nearly 10 times, including global site reliability engineering teams. Last quarter, they implemented Event Intelligence across teams in Japan and North America to address the proliferation of inbound events and free-up their teams for innovation efforts.
部门和公司范围内的计划,如DevOps和数字化转型或云迁移,往往促进了对无限管理以及我​​们技术的其他部门特定应用的客户支持,安全性和业务运营的更大幅度扩展。
我们通过高速销售力量来补充自助服务,主要集中在扩展上。我们的内部销售团队服务于大都市中心的中端市场和中小企业市场,而企业部门则由经验丰富的高速现场销售团队提供服务。
我们的高品牌自助销售辅助模式减少了摩擦,并导致非常强的净保留率,去年一直高于135,第一季度为137%。在几个关键账户中,我们看到了现有团队的扩张,以及包括Zoom在内的新部门的扩张,他们喜欢PagerDuty最近公开亮相。
Zoom专注于通过为客户提供无缝体验来确保满意的客户,这意味着防止中断和中断。 Zoom的PagerDuty参与始于每个月的单一开发团队计费,并且现有和新团队在开发,安全,客户支持和客户成功方面的扩展已超过六倍。通过部署我们的平台,Zoom增加了其会议云平台的正常运行时间。
此外,一家大型公共企业软件平台公司扩展了他们的PagerDuty部署,以包括他们的产品团队和运营中心。虽然该公司多年来一直是客户,但与规模相关的最新可靠性和可用性挑战成为CEO的首要任务。 PagerDuty帮助这个市场领导者防止业务影响中断,改善整体客户体验和保留,同时降低SLA责任。
虽然我们的大多数客户都是在线收购的,但我们的销售人员直接参与企业账户并定期进行大额交易。上个季度,我们很高兴欢迎财富100强的全球投资银行成为PagerDuty客户。我们赢得了两个不同用例的七年多年合同。
该银行既实现了跨共享服务的事件管理现代化,也使用PagerDuty提高了大批量零售业务的可靠性。我们已经取代传统的本土产品,以帮助优化其整个数字运营管理周期,缩短系统停机时间,并最终增加收入和正常运行时间。
最后,我们在区域扩张方面的早期努力在第一季度带来了国际市场的强劲增长,第一季度同比增长超过了我们的国内增长率。 Cemex是世界上最大的水泥生产商之一,总部位于墨西哥,成为新客户。与上述石油和天然气公司一样,Cemex选择PagerDuty来促进水泥的按需交付,这是一项对时间敏感的关键业务。
我们扩大了与日本全球招聘服务公司的部署,大量不可或缺的微服务与面向消费者的求职搜索引擎相关联。在短短几年内,他们的PagerDuty用户群增长了近10倍,其中包括全球网站可靠性工程团队。上个季度,他们在日本和北美的团队中实施了事件智能,以解决入站事件的激增问题,并将他们的团队腾出来进行创新。
Our results this quarter reinforce the breadth and depth of our community engagement. PagerDuty is loved and trusted by hundreds and thousands of users for whom we focus our design, usability, and value proposition. It is the company imperative to build an innovative, inclusive, equitable, and a socially responsible company that reflects this community.
We've been intentional in developing a diverse board and leadership team and inclusive collaborative and transparent culture and a talented diverse workforce. In February, we opened our sixth office in Atlanta, an important cross functional hub. We selected Atlanta to both create access and jobs for local underrepresented people seeking careers in the tech industry, and to acquire talent from richly diverse local top engineering and business goals.
In Q1, Rathi Murthy, Chief Technology Officer of the Gap and an experienced digital transformation leader joined our board bringing us close to [gender parity], which we've already achieved in our leadership team. We believe [clarifying] inclusivity is an important contributor to our outsized performance of a high employee engagement and retention and our trustful relationship with our users', customers, and partners. Our IPO in April saw the funding of our 1% pledge, positioning PagerDuty.org to support a growing number of nonprofits in achieving their social impact mission.
To conclude, revenue and customer growth acceleration continued in Q1. We are all in our mission to elevate teams to the outcomes that matter and we remain encouraged by market signals and momentum. I am proud of both our results and how we've achieved them through inclusive leadership with relentless focus on users' time to value and success.
With that, I'd now like to turn the call over to our CFO, Howard Wilson who will walk you through the financial results. Howard?
本季度的结果强化了我们社区参与的广度和深度。 PagerDuty受到成千上万用户的喜爱和信赖,我们专注于他们的设计,可用性和价值主张。公司必须建立一个反映这个社区的创新,包容,公平和对社会负责的公司。
我们一直致力于发展多元化的董事会和领导团队,以及包容性的协作和透明文化以及才华横溢的多元化员工队伍。 2月,我们在亚特兰大开设了第六个办事处,这是一个重要的跨职能中心。我们选择亚特兰大为当地代表性较低的人寻求科技行业的职业,并从丰富多样的当地顶级工程和商业目标中获取人才。
第一季度,Gap的首席技术官和经验丰富的数字化转型领导人Rathi Murthy加入了我们的董事会,使我们接近[性别平等],这已经在我们的领导团队中实现了。我们相信[澄清]包容性是我们高度员工敬业度和保留率以及我们与用户,客户和合作伙伴之间信任关系的重要贡献者。我们4月的首次公开募股看到了我们1%承诺的资金,定位PagerDuty.org以支持越来越多的非营利组织实现其社会影响使命。
总之,第一季度收入和客户增长持续加速。我们的使命是将团队提升到重要的成果,我们仍然受到市场信号和动力的鼓舞。我为我们的成果以及我们如何通过包容性领导实现这些目标而感到自豪,并不断关注用户的价值和成功时间。
有了这个,我现在想把这个电话转给我们的首席财务官霍华德威尔逊,他将带您了解财务结果。霍华德?
霍华德威尔逊
Thanks, Jennifer. And thanks again to everyone for joining us today. Since today's earnings conference call is our first, I'll start by providing a brief overview of our financial model and then I'll go through our first quarter fiscal 2020 results in detail before moving on to guidance for the second quarter and the full-year fiscal 2020.
We offer a cloud-based platform to assess model and we generate revenue primarily by setting one-year subscriptions to our top-grade platform. There are a number of levels to drive our growth, including acquiring new customers, expanding the number of users within a customer and cross-selling additional products. Our subscription fees are based on the products the customer is using and the number of users on the platform.
We target businesses of all sizes from SMB to enterprise that are in various stages of their digital revolution from innovative disruptors to large industry leaders. Customers today purchase our offerings through either self-service or direct sales. Our self-service channel allows customers to buy online. This can be customers of any size industry or location. Most of our initial customer lands come through the self-service channel.
All of our customers are able to expand a footprint online adding users of new products. We complement this with a high velocity inside sales team that is focused on landing and expanding SMB and midmarket businesses. The sales rates typically target existing customers that have the potential to expand through either upsell or cross-sell or selective new customer acquisition.
In addition, we have a field sales team that focuses on high-value relationships with enterprise customers that is companies greater than a billion dollars in revenue size. Similar to the inside sales team, the field sales [team] is typically targeting these customers that have the potential to expand further whilst also being given strategic new customer targets.
We set performance expectations around our sales reps' ability to ramp in six months of joining the team, and we're able to achieve these targets as a result of the significant investments we've made in sales enablement and strong role specific profile driven hiring practices, which allow us to match talent more effectively with our needs.
As a reminder, we offer four subscription networks to our platform. [Starter], platform team, platform business, and enterprise. Customers can then add on additional products such as modern instant response, Event Intelligence, visibility, and analytics.
Now, turning to the quarter. We are pleased with this quarter's strong results. As Jennifer noted, total revenue for the quarter was $37.3 million, representing 49% year-over-year growth. We're excited too about the expansion into geographies outside of the United States. International revenue grew by 63% year-over-year and now represents 21% of our revenues.
We're still in the early stages of international expansion and continue to build on our operations in the UK covering EMEA, and in Australia for Asia Pacific and Japan. This quarter was also strong in terms of customer acquisition adding a record 468 new customers, ending the quarter with a total of 11,680 customers.
谢谢,詹妮弗。再次感谢大家今天加入我们。由于今天的收益电话会议是我们的第一次,我将首先简要概述我们的财务模型,然后我将详细介绍我们的第一季度2020财年业绩,然后再继续第二季度的指导和全面的2020财年。
我们提供基于云的平台来评估模型,我们主要通过为我们的顶级平台设置一年订阅来创收。有许多层面可以推动我们的增长,包括获得新客户,扩大客户内的用户数量以及交叉销售其他产品。我们的订阅费用基于客户使用的产品和平台上的用户数量。
我们的目标是从中小企业到企业的各种规模的企业,这些企业处于数字革命的各个阶段,从创新的破坏者到大型行业领导者。客户如今通过自助服务或直接销售方式购买我们的产品。我们的自助渠道允许客户在线购买。这可以是任何规模的行业或位置的客户。我们的大部分初始客户土地都来自自助服务渠道。
我们所有的客户都能够在线扩展新增产品用户。我们通过高速内部销售团队来补充这一点,该团队专注于登陆和扩展中小企业和中型企业。销售率通常针对可能通过追加销售或交叉销售或选择性新客户获取而扩展的现有客户。
此外,我们还有一个现场销售团队,专注于与企业客户的高价值关系,这些客户的收入规模超过10亿美元。与内部销售团队类似,现场销售[团队]通常针对的是那些有潜力进一步扩展同时也被赋予战略性新客户目标的客户。
我们围绕我们的销售代表在加入团队的六个月内提升的能力设定了绩效预期,并且我们能够实现这些目标,因为我们在销售支持和强大的角色特定配置驱动招聘方面进行了大量投资实践,使我们能够更有效地匹配人才与我们的需求。
提醒一下,我们为我们的平台提供四个订阅网络。 [Starter],平台团队,平台业务和企业。然后,客户可以添加其他产品,例如现代即时响应,事件智能,可见性和分析。
现在,转向季度。我们对本季度的强劲业绩感到满意。正如詹妮弗所指出的那样,该季度的总收入为3730万美元,同比增长49%。我们对扩展到美国以外的地区感到兴奋。国际收入同比增长63%,现在占我们收入的21%。
我们仍处于国际扩张的早期阶段,并继续在英国开展业务,包括EMEA,澳大利亚,亚太地区和日本。本季度在客户收购方面也表现强劲,创造了468个新客户,截至本季度末共有11,680名客户。
We continue to see growth with large enterprise customers and ended the quarter with 242 customers with an annual contract value above $100,000, up 51% compared to the same period last year. We were pleased with net revenue retention for the quarter at 137%, compared to 136% for the same quarter last year, reflecting the stickiness of our platform, as well as our existing customers continued expansion and adoption of our new offerings.
We expect to see some fluctuation in net revenue retention from quarter-to-quarter, but expected to remain above 130% through this year. Before discussing detailed financial results, I would like to point out that I will be discussing non-GAAP results. Our GAAP financial results along with a reconciliation between GAAP and non-GAAP results can be found in our earnings release.
In Q1, non-GAAP gross margin was 85.7%, up from 84.7% in the first quarter of last year. Our cloud-native architecture, DevOps approach to production, and programmatic approach to customer support and success drives our efficient operating model that has allowed us to run our business on gross margins between 84% to 86%.
Our strong gross margins allow us to making investments in the long-term growth of our business and we expect gross margins to stay within this range for the remainder of the fiscal year.
Turning now to operating expenses. We remain focused on improving the leverage in our business while balancing our investments for growth. While we expect short-term fluctuations and may make strategic investments in the business, we still anticipate that over the longer-term, our revenue will grow at a faster rate than our total operating expenses, which will expand operating margins over time.
Operating expenses this quarter reflect an acceleration in our hiring strategy and go to market programs and investments to support being a public company. Non-GAAP research and development expenses for Q1 were $10 million, compared to $7 million in the same year ago period, representing an increase of 43% year-over-year.
Innovation remains a top priority for us and we will continue to invest in R&D for the foreseeable future as evidenced by our recent introduction of our visibility and analytics product additions to the PagerDuty platform. Non-GAAP sales and marketing expenses for Q1 were $19.7 million, and grew by 58%, compared to Q1 of fiscal 2019 were expenses were $12.4 million.
This increase reflects our planned accelerated hiring strategy, and a $1.2 million impact from the shift in timing of the sales and marketing enablement event from Q4 to Q1, due to the change in fiscal year. Adjusting for this amount would have resulted in a year-on-year growth of 49%.
We continue to invest in our go-to-market operations and expect to see improving operating leverage as of our customer base grows and more of our subscription revenue comes from renewals and upsells. We continue to invest in sales enablement and sales team development to improve productivity, automation, and self-service to drive process efficiency, as well as deliver a better customer experience.
我们继续看到大型企业客户的增长,截止本季度有242家客户,年合同金额超过10万美元,比去年同期增长51%。我们对本季度的净收入保持率为137%感到高兴,而去年同期为136%,这反映了我们平台的粘性,以及我们现有客户不断扩展和采用我们的新产品。
我们预计季度净收入保持会出现一些波动,但预计今年将保持在130%以上。在讨论详细的财务结果之前,我想指出我将讨论非GAAP结果。我们的GAAP财务业绩以及GAAP和非GAAP业绩之间的对账可以在我们的收益发布中找到。
第一季度,非美国通用会计准则毛利率为85.7%,高于去年第一季度的84.7%。我们的云原生架构,DevOps生产方法以及客户支持和成功的程序化方法推动了我们的高效运营模式,使我们的业务毛利率在84%至86%之间。
我们强劲的毛利率使我们能够对我们业务的长期增长进行投资,并且我们预计毛利率将在本财年的剩余时间内保持在此范围内。
现在转到运营费用。我们仍然专注于提高业务杠杆率,同时平衡我们的增长投资。虽然我们预计短期波动并可能对业务进行战略投资,但我们仍然预计,从长期来看,我们的收入将以比总运营支出更快的速度增长,这将延长营业利润率。
本季度的运营支出反映了我们招聘战略的加速,并进入市场计划和投资,以支持成为一家上市公司。第一季度的非GAAP研发费用为1000万美元,而去年同期为700万美元,同比增长43%。
创新仍然是我们的首要任务,我们将在可预见的未来继续投资研发,最近我们向PagerDuty平台推出了可见性和分析产品。第一季度的非GAAP销售和营销费用为1,970万美元,与2019财年第一季度相比增长了58%,费用为1240万美元。
这一增长反映了我们计划的加速招聘策略,以及由于财政年度的变化,从第四季度到第一季度销售和营销支持事件的时间转变带来的120万美元的影响。调整这一数额将导致49%的同比增长。
我们继续投资于我们的市场运营,并期望随着我们的客户群的增长而改善运营杠杆,我们的订阅收入更多来自续订和加售。我们继续投资于销售支持和销售团队开发,以提高生产力,自动化和自助服务,从而提高流程效率,并提供更好的客户体验。
Non-GAAP general and administrative expenses for Q1 were 10.1 million for the quarter, compared to 5.6 million in the same quarter last year increasing 81% year-over-year. The growth in G&A was driven by investments in headcount and systems made in anticipation of our public offering. We expect general and administrative expenses to increase slightly over the remainder of the year, but to decrease as a percentage of revenue as we continue to scale our operations.
First quarter non-GAAP operating expenses were $39.9 million, compared to $25 million from a year ago and increased 59% year-over-year. Excluding the impact of the previously mentioned sales enablement event and an associated company event, which in total was $2 million, which shifted from Q4 to Q1 of this year, non-GAAP operating expenses would have been 37.9 million. This represents a 51% increase year-over-year, driven by the investments made in line with our go-to-market strategy and to support being a public company.
Our non-GAAP operating loss in the quarter was $7.9 million, compared to a loss of $3.8 million in the same quarter last year. This equates to a negative non-GAAP operating margin of 21.2%, compared to a negative 15.3% in the same period of last year. Excluding the aforementioned the sales event and company event, our non-GAAP operating loss would have been $5.9 million, and negative non-GAAP operating margin would have been 15.9%.
We do expect [indiscernible] operating margins over time as we scale the operations and grow both our existing and new customers. Non-GAAP net loss for the first quarter was 7.3 million or a net loss of $0.22 per basic share, compared to a non-GAAP net loss of $3.4 million or a net loss of $0.16 per share in the first quarter of last year.
Turning to the balance sheet. We ended the quarter with $338 million in cash and cash equivalents, up $210 million from the end of the fiscal year 2019. This was primarily driven by proceeds raised in our initial public offering, slightly offset by our Q1 operating losses. Free cash flow was negative 8.8 million in Q1, compared to negative 4.7 million last year.
Free cash flow margin was negative 23.5%, compared to negative 18.8% for Q1 last year. We expect to make continued progress towards sustainable free cash flow, but it may not be in a linear trajectory given period-to-period fluctuations in Billings and working capital and capital expenditure as we expand our U.S. and international offices.
Regarding guidance, for the second quarter of fiscal 2020, and the full fiscal year 2020, we expect revenue to be in the range of $38.5 million to $39.5 million for the second fiscal quarter. And with our full-year 2020 end in the range of $161 million to $163 million. Non-GAAP net loss per share is expected to be in the range of $0.09 to $0.10 for the second fiscal quarter, and in the range of $0.37 to $0.38 for the full year fiscal 2020. Basic shares outstanding for Q2 and the full year fiscal 2020 are expected to be 75 million and 65 million, respectively.
第一季度非美国通用会计准则的一般和管理费用为1010万,而去年同期为560万,同比增长81%。 G&A的增长是由于对预期公开发行所做的员工和系统的投资所推动的。我们预计一般和管理费用将在今年剩余时间内略有增加,但随着我们继续扩大业务规模而减少占收入的百分比。
第一季度非GAAP运营支出为3990万美元,而去年同期为2500万美元,同比增长59%。剔除前面提到的销售支持事件和相关公司事件的影响,总计为200万美元,从第四季度转移到今年第一季度,非GAAP运营支出将为3790万美元。这与我们的市场化战略和支持成为上市公司的投资相比,同比增长51%。
我们本季度的非GAAP运营亏损为790万美元,而去年同期为亏损380万美元。这相当于非GAAP运营利润率为负21.2%,而去年同期则为负15.3%。不包括上述销售活动和公司活动,我们的非GAAP运营亏损将为590万美元,非GAAP负运营利润率为15.9%。
随着我们扩大业务规模并扩大现有客户和新客户,我们确实期望[不可分辨]运营利润率。第一季度非GAAP净亏损为730万美元或每基本股净亏损0.22美元,而非GAAP净亏损为340万美元,或去年第一季度净亏损每股0.16美元。
转向资产负债表。截至2019财年末,我们以3.38亿美元的现金和现金等价物结束了这一季度,比上一季度增加了2.1亿美元。这主要是由于我们首次公开发行募集资金的增加,略微抵消了我们的第一季度经营亏损。第一季度自由现金流为负880万,而去年为负470万。
自由现金流利润率为负23.5%,而去年第一季为负18.8%。我们期望在可持续自由现金流方面继续取得进展,但在我们扩大美国和国际办事处的情况下,比林斯的经常性波动以及营运资本和资本支出可能不会处于线性轨道。
关于2020财年第二季度和2020财年全年的指导,我们预计第二财季的收入将在3850万美元至3950万美元之间。我们的2020年全年收入在1.61亿美元到1.63亿美元之间。第二财季每股非GAAP净亏损预计在0.09美元至0.10美元之间,2020财年全年每股净亏损0.37美元至0.38美元。第二季度和2020财年全年基本流通股预计分别为7500万和6500万。
With that, Jennifer and I are happy to take any of your questions. Operator?
有了这个,珍妮弗和我很乐意接受你的任何问题。操作?
问答环节
[Operator Instructions] Your first question comes from Sanjit Singh from Morgan Stanley.
嗨,谢谢你提出问题,并祝贺Jennifer和Howard成功上市并欢迎进入公开市场。 也许只是为了开始,因为这是第一次打电话,也许只是从高级Jennifer开始,从IPO开始,刚刚在第一季度完成,2020年财政年度的里程碑是什么,你希望实现你 为您的团队和组织设置?
Sanjit Singh
Hi, thank you taking the questions, and congrats Jennifer and Howard on a successful IPO and welcome to the public market. Maybe just to start off and since it's the first call, maybe just start from the high-level Jennifer as coming out of the IPO starting, just completed in Q1, what are the milestones for fiscal year 2020 that you are looking to achieve that you set for your team and for the organization?
嗨,谢谢你提出问题,并祝贺Jennifer和Howard成功上市并欢迎进入公开市场。 也许只是为了开始,因为这是第一次打电话,也许只是从高级Jennifer开始,从IPO开始,刚刚在第一季度完成,2020年财政年度的里程碑是什么,你希望实现你 为您的团队和组织设置?...
Jennifer Tejada
Well, hi Sanjiv, and thank you for the question. I appreciate you being on the call today. I think in terms of, following the IPO, which as you know is a decent undertaking for a company, we're really focused on continuing to execute the strategy and the plan that we share with all of you on the road so effectively. Some of the milestones that we think about in that process are: One, ensuring that we have well enable productive capacity in our field to execute on the plan; Two, making sure that we are hitting our product innovation timelines effectively, and I've been very proud of the cadence with which the team has rolled out new products and new features, including the security effect that I referred to that we announced at MSA, our hybrid ops solutions that we announced recently as well. And we're ramping of for our annual industry event, which happens in September, this year September 23 through the 25th.
So, they are some of the bigger milestones. We're paying a lot of attention to new products attached, which again we feel is going well, but it's still early and we're also focused on continuing to ramp our effectiveness in business in new markets, particularly [EMEA and APJ], which again is going well today, but still early days for us.
詹妮弗很有道理,如果我可以从你的角度解开你对新产品附加的一些评论,或者让我这样问一下,今天管理层以外的最高附加产品是什么,哪些是你的产品 认为是推动增长的最大机会可能是多年的时间框架?
Sanjit Singh
That makes a lot of sense Jennifer, and if I could just unpack some of your comments on new product attach, from your perspective or maybe let me ask it this way, what's the highest attaching product outside of management today, which were the products you think are the biggest opportunities in driving growth maybe over a multiyear timeframe?
詹妮弗很有道理,如果我可以从你的角度解开你对新产品附加的一些评论,或者让我这样问一下,今天管理层以外的最高附加产品是什么,哪些是你的产品 认为是推动增长的最大机会可能是多年的时间框架?...
Jennifer Tejada
Yes, thanks Sanjit. With regards to new products, we aren't sharing data specifically around the mix of attachment or how those products are coming together. And as I mentioned, we announced Event Intelligence visibility and analytics quite recently in the middle and late last year. We do see a lot of promise in Event Intelligence in particular, because Event Intelligence leverages the 10 years of data that we have collected across human response behaviors, signals and events, as well as workflows and metrics. And what it really enables and empowers is the shift from just responding more effectively and being reactive, which is what [core on-call] management really drives to being predictive and preventative and proactive for team.
It also reinforces our orchestration capabilities. So, not just finding signal and the noise of the events coming in, but actually orchestrating the right team, the right people on the right people and the right moment as opposed to getting a bunch of people on the role and trying to manually figure out and triage what's happening. The combination of Event Intelligence and modern incident response [indiscernible] our customers being able to: one, recognize that certain events are storming to become a particular incident before they see the business or the customer impact. And two, to recognize issues that haven't risen before and automated some of the resolution realty reducing the triage and the time that it takes to sort of supplement this is impacting customers.
So, we're excited about those two products. Likewise, analytics really helps leadership look back historically at how their teams are operating and functioning together and gives them a little sense of the difference between services that are efficient and effective and operate well and teams that are efficient and operate well. And certainly. help leadership see the tenancy and the relationship between teams and the services that they are responsible for. In a digital ecosystem that is constantly changing in companies that are going through digital transformation there is very little visibility into those relationships. So that is the becoming increasingly important to our customers. And analytics also gives a leader a sense of efficiency and effectiveness of their entire environment which is important as you are trying to thing about how to allocate capital between legacy systems and underpinning architecture and infrastructure or architecture changes or new application development.
得到它了。 如果我能在离开场地之前潜入最后一个。 这有点像竞争环境,特别是当PagerDuty进入更大的企业领域时,所以当你进入你看到的大客户时 - 最常见的是你看到自定义解决方案或传统玩家,或者你开始看到[音频不可思议 世界上市营销,所以只是在你向市场推进时看到的是谁? 这将是我的全部。 谢谢。
Sanjit Singh
Got it. If I can sneak in just one last one before I leave the floor. And that is sort of on the competitive environment particularly as PagerDuty makes its journey into the larger enterprise space, so as you go into larger customers who are you seeing – most frequently are you seeing custom solutions or legacy players or you begin to see [indiscernible] world come up marketing, so just a sense of who you are seeing as you move up the market? And that will be all from me. Thank you.
得到它了。 如果我能在离开场地之前潜入最后一个。 这有点像竞争环境,特别是当PagerDuty进入更大的企业领域时,所以当你进入你看到的大客户时 - 最常见的是你看到自定义解决方案或传统玩家,或者你开始看到[音频不可思议 世界上市营销,所以只是在你向市场推进时看到的是谁? 这将是我的全部。 谢谢。
Jennifer Tejada
Sure. That's a great question Sanjit, thanks. From an enterprise perspective I'd say a couple of things. One is, it is a very early market, a lot of customers are still just pulling together automated into the management processes so the vast majority of our lands are uncontested. They are greenfield over replacing a legacy environment and that could be anything from something as simple as a 150 people in a WhatsApp channel to phone trees and email distribution to more traditional on prem solutions that just don't serve the modern digital ecosystem, but most of those deals are uncontested. So, we don't see a significant amount of competition in enterprise and as we moved into areas like Event Intelligence that's even less the case.
当然。 这是一个很好的问题Sanjit,谢谢。 从企业的角度来看,我会说几件事。 一个是,这是一个非常早期的市场,许多客户仍然只是将自动化整合到管理流程中,因此绝大多数土地都是无可争议的。 它们是取代传统环境的绿色环境,可以是WhatsApp频道中的150人,电话树和电子邮件分发,以及不能为现代数字生态系统服务的更传统的现场解决方案。 这些交易是无可争议的。 因此,我们没有看到企业中存在大量竞争,因为我们进入事件智能等领域的情况更是如此。
会议主持员
Your next question comes from the line of Sterling Auty from JP Morgan.
您的下一个问题来自摩根大通的Sterling Auty系列。
Sterling Auty
Thanks. Hi, guys. You mentioned the pick-up in the new customers, look at the new customer trial, is there anything to read into either in terms of the used cases or traction on some of the marketing programs, what drove that performance in the quarter?
谢谢。 嗨,大家好。 您提到了新客户的提升情况,看看新的客户试用版,是否有任何内容可以用于使用案例或某些营销计划的牵引力,是什么推动了本季度的业绩?
Jennifer Tejada
Sure. Hi, Sterling. Thank you for the question. In terms of, one we're really proud of the record outcome in terms of new customer ads. We've continued to see momentum and acceleration there. and it's an important growth engine for us. What's interesting about the new customer acquisition is we see it across all of our segments and across all verticals. We've recently seen some momentum for incidence in financial services enterprise which is a harder vertical to crack because of highly regulated it is and how conservative some of those IT and developer organizations are and at the same time we are really excited by the fact that while we continue to see a shift in mix to enterprise we are still landing some of the most innovative disruptive small startups. And so, there really isn't a signal coming from how those customers look different. I do think the process of preparing for our public offering and the brand awareness that has created for us has helped to extend our brands more broadly into the market, but it often reinforce the fac that the product has an offering that applies to any company that is going through any kind of digital transformation, cloud migration, trying to step up their security stands, modernize the IT, or really invest in DevOps. So, there is this broad applicability across the market.
当然。嗨,斯特林。感谢你的提问。就我们而言,我们对新客户广告的记录结果感到非常自豪。我们继续看到那里的动力和加速。它对我们来说是一个重要的增长引擎。新客户收购的有趣之处在于我们在所有细分市场和所有垂直行业中都能看到它。我们最近看到了金融服务企业发展的一些动力,由于受到高度监管,以及一些IT和开发者组织的保守程度是多么保守,同时我们对这一事实感到非常兴奋虽然我们继续看到混合转向企业,但我们仍然登陆了一些最具创新性的破坏性小型创业公司。因此,确实没有来自这些客户看起来如何不同的信号。我认为准备公开募股的过程和为我们创造的品牌知名度有助于将我们的品牌更广泛地扩展到市场中,但它通常会强化产品提供适用于任何公司的产品。正在经历任何类型的数字化转型,云迁移,试图加强其安全性,实现IT现代化,或者真正投资DevOps。因此,整个市场都有广泛的适用性。
Sterling Auty
Great. And then one quick follow-up. This year, I think two of your customers actually acquired competitor companies or yours, are they still on your platform?
非常好。 然后快速跟进。 今年,我认为您的两个客户实际上已经收购了竞争对手公司或您的公司,他们仍然在您的平台上吗?
Jennifer Tejada
Well we have seen those customers try and move a number of their users off the platform and we saw a chunk of that this last quarter, but we do still have companies that have acquired competitors that remain users within our platform.
好吧,我们已经看到那些客户尝试将他们的一些用户从平台上移开,我们在上个季度看到了一大部分用户,但我们仍然有一些公司已经收购了仍然是我们平台用户的竞争对手。
Sterling Auty
Alright, thanks. I appreciate it.
好的,谢谢。 我很感激。
会议主持员
Your next question comes from Bhavan Suri from William Blair.
你的下一个问题来自William Blair的Bhavan Suri。
Bhavan Suri
Hi guys, thank you taking my question and congrats on just a good quarter and a good outcome coming out of the IPO. I just wanted to touch on used cases specifically here. You currently achieved the broader set of applications for core used cases, so the on-called management developers etcetera, but the nature of the platform, the horizontal nature opens it up to – plenty about the used case on security IoT, the customer has kind of realized that broad applicability of tapping themselves whereas that we are [indiscernible] to doing sort of has to drive the initial conversations and then a quick follow-up to that is, are you seeing those used cases broaden up and sort of what are the ones you are seeing? Thanks.
嗨,大家好,谢谢你接受我的问题,并祝贺刚刚公开募股的好季度和好结果。 我只想在这里专门讨论用过的案例。 您目前为核心用例实现了更广泛的应用程序集,因此所谓的管理开发人员等,但平台的性质,横向性质打开了它 - 关于安全物联网的用例,客户有点亲切 意识到自己的广泛适用性,而我们[音频不清晰]必须推动最初的对话然后快速跟进,你是否看到那些用过的案例变得更加广泛,并且是什么类似于 你看到的? 谢谢。
Jennifer Tejada
Sure. Thank you Bhavan. In terms of used cases, our customers really find those applications for our technology to problems they are trying to solve within their organization themselves. We don't have a specific product organization that drives that or a specific sales organization that does that. And in fact, it underscores our intent to continue to improve the usability of our product and made it very easy for customers to apply PagerDuty and its platform to any real time issue or opportunity that can be signaled through machine data and where work needs to be orchestrated across disparate team, and we're learning from that process can be useful in the future.
So, some of the used cases that we see are sort of naturally adjacent to IT and development. For instance, security response management where there is a security threat that that response looks a lot like a traditional technology infinite response so that's naturally adjacent. Customer support team that come on to our platform because they're part of an incident response. Workflow also are using PagerDuty for case revolution because that's also, consumers are getting more and more impatient and that's a real time work orchestration challenge, but increasingly we see teams doing things like using PagerDuty to put teams on call instead of staff teams in three shifts 24x7 to cover work that they can't measure or predict ahead of time.
We're seeing some really interesting used cases come out of nonprofits and some of the more industrial customers like we have as, like the example I mentioned of nearly gas customer that we talked about or Cemex in Mexico, but one of my favorite used cases is site life, which we spoke about in the IPO where they're leveraging the PagerDuty platform to manage the entire set of workflows from identifying that cornea has become available through a donor all the way through to transiting and preserving and transplanting that cornea in a recipient. And that has nothing to do with the technology signal and we certainly didn't have a product management organization or a sales organization driving that.
So, it speaks to the nature of one, call how infinite the number of potential problems are opportunities that are truly real time, time sensitive in nature that companies have, and two the easier the product is to use, the easier it is to apply, which makes our investment in integrations, which we advanced in more than 350 that's called very important. And the ease of the API environment for customers to build their own integrations is important. We continue to see new cases as a great growth engine for the business.
当然。谢谢Bhavan。在用例方面,我们的客户真正找到了我们的技术应用程序,以解决他们在组织内部试图解决的问题。我们没有特定的产品组织来驱动那个或特定的销售组织。事实上,它强调了我们继续提高产品可用性的意图,并使客户很容易将PagerDuty及其平台应用于任何可通过机器数据发出信号的实时问题或机会,以及需要工作的地方在不同的团队中精心策划,我们从这个过程中学习将来会很有用。
因此,我们看到的一些用例与IT和开发自然相邻。例如,安全响应管理存在安全威胁,该响应看起来很像传统技术无限响应,因此自然相邻。客户支持团队来到我们的平台,因为他们是事件响应的一部分。工作流程也在使用PagerDuty进行案例革命,因为消费者也越来越不耐烦,这是一个实时的工作编配挑战,但我们越来越多地看到团队做的事情就像使用PagerDuty来调整团队而不是三班倒的员工团队全天候,以涵盖他们无法提前测量或预测的工作。
我们看到一些非常有趣的用例来自非营利组织和一些像我们一样的更多工业客户,就像我提到的我们谈到的几乎天然气客户或墨西哥Cemex的例子,但我最喜欢的一个用例是网站生活,我们在首次公开募股中谈到,他们利用PagerDuty平台来管理整套工作流程,从识别角膜已经通过捐赠者一直到可用于过渡,保存和移植角膜接受者。这与技术信号无关,我们当然没有产品管理组织或销售组织。
因此,它说明了一个人的本质,称潜在问题的数量是多么无限的机会,这些机会是真正的实时,公司具有时间敏感性,而且两个产品使用起来越容易,申请就越容易这使我们在集成方面进行了投资,我们在350多个方面取得了进展,这一点非常重要。客户构建自己的集成的API环境的简易性非常重要。我们继续将新案例视为业务增长的重要引擎。
Bhavan Suri
Got it. That's really helpful. Thanks again, and congrats.
得到它了。 这真的很有帮助。 再次感谢,并祝贺。
会议主持员
Your next question comes from Matt Hedberg from RBC Capital Markets.
您的下一个问题来自RBC Capital Markets的Matt Hedberg。
Matt Hedberg
Hi, guys. Thanks for taking my questions. Well done on your first quarter out. Jennifer, I wanted to ask you a little bit more on SecOps, you talked a little bit on this call, but you guys announced security operations earlier to this year, could you just give us a little sense I know obviously you've got a huge opportunity within your core market of [indiscernible], but sort of balancing continued expansion in sort of your core IT on call management product with some of these new and emerging opportunities and SecOps, and maybe how far can you go in that category because it seems like it's a great opportunity for you guys?
嗨,大家好。 谢谢你回答我的问题。 在你的第一季度做得很好。 Jennifer,我想问你一些关于SecOps的事情,你谈了一下这个电话,但是你们今年早些时候宣布了安全操作,你能不能给我们一点意义我知道你明白你有一个 在[音频不清晰]的核心市场中有巨大的机会,但是在你的核心IT电话管理产品中加上一些新的和新兴的机会和SecOps的平衡,并且可能会在这个类别中走多远,因为它 对你们来说这似乎是一个很好的机会?
Jennifer Tejada
Thank you. Thanks for the question with regard to security. Not unlike any other team in an organization, I think security teams are under increasing pressure to one: understand any given moment what's happening not just across the technology ecosystem, but across the employee base and even fiscal security; and two, be able to quickly identify an issue or an opportunity as it arises. And historically the way that used to happen was through a human noticing by monitoring somethings manually and either raising a ticket or manually kicking off a process.
So, you can imagine how consuming machine signal correlating that signal with other signals to determine if indeed there is an issue and who needs to will be made aware of that issue and what action they should take on that issue, how automating that would become really valuable for security teams. So, what we've seen, which is an interesting to me is that security teams are already using the most basic product from PagerDuty for many years and just started popping on to some of our more advanced capabilities, and doing it themselves and then as IT teams and DevOps teams and DevSecOps started to emerge, you started to see more usage across multiple teams were orchestration becomes more important.
And the idea is, you don't want to distract the whole business with something as it comes up, particularly as you're [triaging it], you just want the right people working on at the right time and getting to an answer and a resolution quickly. So, we think that is a broad opportunity among a number of other used cases that we're excited about.
谢谢。感谢关于安全性的问题。与组织中的任何其他团队不同,我认为安全团队面临越来越大的压力:了解任何特定时刻不仅在整个技术生态系统中发生了什么,而且在整个员工群体甚至财政安全方面都是如此
Matt Hedberg
That's great. And then maybe one for Howard. The way that the Street has modelled you guys right now, it looks like sort of hitting free cash flow in a modest free cash flow generation exiting fiscal 2021, could you talk about sort of how you think about the financial model, I mean you've got, obviously large opportunity, growth opportunity, but maybe offset that with kind of how you think longer-term about margin expansion?
那很棒。 霍华德也许就是一个。 街道现在模仿你们的方式,看起来有点像2021财年退出的适度自由现金流量中的自由现金流量,你能谈谈你对财务模型的看法,我的意思是你们 得到了,显然是一个巨大的机会,增长的机会,但也许可以抵消那种长期关于利润率扩张的看法?
霍华德威尔逊
Sure, thanks Matt. The approach that we've taken is really around being prudent in how we balance both the growth opportunity that's out there, which we see as being a large opportunity and untapped market with potential time of $25 billion together with an approach around how we manage our expenses in a way that's going to help us. One, get to the right cadence in terms of operating cash flow positive and free cash flow positive.
So, for us it's really a case of keeping a close eye as we move through each quarter on whether the growth rates on the top line justify of continuing to invest in the expense line, and leveraging the fact that we have a really good growth margin as the basis or the platform for us to move forward.
So, we expect to, much likely that in FY 2019, we had a couple of quarters that were OCF positive and we had a couple of quarters that were either a positive from a free cash flow or very close perspective in FY 2019. We expect to see a similar pattern develop, but we will be keeping an eye on where the investment is going to make sense.
当然,谢谢马特。我们采取的方法实际上是谨慎处理我们如何平衡那里的增长机会,我们认为这是一个巨大的机会和未开发的市场,潜在时间为250亿美元,以及我们如何管理我们的方法费用会以某种方式帮助我们。一,在经营现金流积极和自由现金流方面取得正确的节奏。
因此,对于我们而言,我们每个季度都会密切关注最重要的增长率是否有理由继续投资于支出线,并利用我们具有非常好的增长率的事实作为我们前进的基础或平台。
因此,我们预计,在2019财年,我们有几个季度的OCF利好,我们有几个季度要么是自由现金流的积极因素,要么是2019财年的非常接近的观点。我们期待看到类似的模式发展,但我们将密切关注投资的意义。
Matt Hedberg
That's great. Thanks a lot, guys. Well done.
那很棒。 非常感谢,伙计们。 做得好。
会议主持员
Your next question comes from Rob Owens from KeyBanc Capital Markets.
您的下一个问题来自KeyBanc Capital Markets的Rob Owens。
Rob Owens
Great and thanks for taking my question. Give us a little bit just on the pricing environment, clearly there is a strong ROI for your solution given the promise that you're solving for end customers, but it's a bit of an evangelical sale as well. So, just some puts and takes around what you're seeing in terms of the pricing environment. And then I know it's still a little bit early for those new modules, but what type of pricing left you typically see when you sell those and as well? Thanks.
太棒了,谢谢你提出我的问题。 给我们一点点定价环境,显然您的解决方案有很强的投资回报率,因为您承诺为最终客户提供解决方案,但这也是一个福音派销售。 因此,在定价环境方面,只需要考虑一下您所看到的内容。 然后我知道这些新模块还有点早,但是当您销售这些模块时,通常会看到什么类型的定价呢? 谢谢。
Jennifer Tejada
Thanks Rob. Great questions. In terms of pricing, as Howard mentioned, we offer our products and services in four different packages, which gives customers a lot of flexibility to move at the pace that works for them, and what we find is that our customers live and very different places on a continuum of operational maturity and like I said, some of them are still using manual phone trees and some of them are using automation and machine learning every – and their business are 100% full service ownership in terms of DevOps et cetera. And so, we found that we need to have flexible offerings that allow them to move at their own pace, and in fact try and continue to ensure that we don't either add and reduce friction for them to either add new features or add new products or bring users or teams onto the platform.
So, we try and keep the barrier to entry reasonably low on our basic standard first Q, but then as they take on products and services that let to create more value for them there is a little bit of an uptick in cost. And we find that the value proposition for some of our more expanded services on the platform is highly quantifiable because you can measure it in terms of forensic and the cost associated with a minute of downtime. We've had retailers tell us that can be $200,000 to $500,000 a minute range. So, time is saved. People's ways to time reduced, being able to reduce outages. We saw a recent outage this weekend where large a cloud provider was down for several hours and during that we saw traffic on our platform increase over 300% every hour and still had to maintain several lines of reliability and availability through that processes and the cost to support that infrastructure, but we think we've found sort of a fair relationship between the value and the price that's out in the market.
In terms of new products, they do create some price and margin expansion for us for our customers, but they are not the only driver and like I said, they are early driver. What happens in most customers is they start with a very small team that lands at a very low price point and lower expenditure. They grow from one team to the next. From one department to the next and often a top-down initiative like digital transformation or card migration will meet the bottoms up growth of the product within their company and we'll start to see their investment grow with us. But that doesn't happen overnight, it tends to happen gradually as these teams mature and how they are digitally transforming or investing in their cloud migration or modernizing IT.
谢谢Rob。好问题。在定价方面,正如霍华德所说,我们以四种不同的方式提供我们的产品和服务,为客户提供了很大的灵活性,以适应他们的速度,我们发现我们的客户生活和非常不同的地方在运营成熟度的连续性上,就像我说的,其中一些仍在使用手动电话树,其中一些正在使用自动化和机器学习 - 他们的业务是DevOps等的100%全服务所有权。因此,我们发现我们需要灵活的产品,允许他们按照自己的进度移动,并且实际上尝试并继续确保我们不添加和减少摩擦,以便添加新功能或添加新功能产品或将用户或团队带入平台。
因此,我们试图在我们的基本标准第一Q上保持相当低的进入壁垒,但随后他们采用能够为他们创造更多价值的产品和服务,成本略有上升。我们发现平台上一些扩展服务的价值主张是高度可量化的,因为您可以根据取证和与一分钟停机相关的成本来衡量它。我们有零售商告诉我们,每分钟可以达到200,000到500,000美元。所以,节省了时间。人们的时间减少,能够减少停电。我们看到本周末最近一次停电,大型云服务提供商停机了几个小时,在此期间我们看到我们平台上的流量每小时增加超过300%,并且仍然需要通过这些流程保持多条可靠性和可用性,并且支持这种基础设施,但我们认为我们已经发现市场上的价值和价格之间存在某种公平的关系。
在新产品方面,它们确实为我们的客户创造了一些价格和利润扩张,但他们不是唯一的驱动因素,就像我说的那样,他们是早期的推动者。在大多数客户中发生的事情是,他们从一个非常小的团队开始,这个团队的价格非常低,支出也很低。他们从一个团队成长为另一个团队。从一个部门到另一个部门,通常是自上而下的计划,如数字化转型或卡片迁移,将满足公司内部产品的自下而上的增长,我们将开始看到他们的投资与我们一起成长。但这不会在一夜之间发生,随着这些团队的成熟以及他们如何通过数字化转型或投资于他们的云迁移或IT现代化,这种情况往往会逐渐发生。
Rob Owens
Thank you.
谢谢。
会议主持员
And your next question comes from the line of Dylan Reider for Alex Zukin from Piper Jaffray. Your line is open.
而你的下一个问题来自Piper Jaffray的Alex Zukin的Dylan Reider系列。 你的线是开放的。
Dylan Reider
Thanks for taking my question guys, and congrats on a great first quarter. Just one question from me on the international effort's you guys discussed. Any particular geographies that you are focused on and any differences in the way that you think about going to market, and the competitive landscape abroad versus domestically? Thanks.
感谢你们提出我的问题,并祝贺第一季度表现出色。 关于国际努力,我只有一个问题是你们讨论过的。 您关注的任何特定地区以及您对上市方式的看法有何不同,以及国外与国内的竞争格局? 谢谢。
Jennifer Tejada
Thank you so much Dylan. In terms of international expansion, we have seen really positive or early signs in EMEA. We kicked off our presence in that market in London, but in recent quarters we've seen really good traction and momentum in continental Europe, and so we continue to be excited about that. This could be markets like the Amsterdam or Germany France et cetera.
In APJ, we initially wanted to sort of start small and grow in that market. So, we really started out purely focused on Australian and New Zealand and had a strong demand signal there with a number of large ASX listed companies within our customer base, but we've recently seen quite a bit of momentum in Japan even servicing that through a Japanese speaking team out of Sydney. So, we're excited about the momentum there as well, but trying to be pragmatic in terms of how we invest the return and then invest with the [return integral].
非常感谢迪伦。 在国际扩张方面,我们看到欧洲,中东和非洲地区出现了积极或早期的迹象。 我们开始在伦敦市场开展业务,但最近几个季度我们看到欧洲大陆的牵引力和动力非常强劲,因此我们对此持续感到兴奋。 这可能是像阿姆斯特丹或德国法国等市场。
在APJ,我们最初希望从小规模开始并在该市场中成长。 因此,我们真正开始纯粹专注于澳大利亚和新西兰,并且在我们的客户群中有一些强大的需求信号,并且在我们的客户群中有许多大型ASX上市公司,但我们最近在日本看到了相当大的动力,甚至通过 悉尼的日语团队。 所以,我们对那里的势头感到兴奋,但我们在如何投资回报然后投资[回归积分]方面努力务实。
霍华德威尔逊
And I think I would just add one thing to that [indiscernible] the nature of the offering being customers can acquire offering online. We actually find that we have a demand signal before we actually put teams in market. So, before we even opened up offices in Australia or in the UK, we already had hundreds of customers that was an indication that there was – could make good sense for us to put a team on the ground, and so that strategy is one that will continue to execute upon.
而且我想我只想添加一件事[音频不清晰],客户可以在线获得产品的性质。 在我们实际将团队投入市场之前,我们实际上发现我们有一个需求信号。 因此,在我们甚至在澳大利亚或英国开设办事处之前,我们已经有数百名客户,这表明存在 - 我们可以很好地建立一个团队,因此战略是一个 将继续执行。
Dylan Reider
Got it. Thanks guys.
得到它了。 多谢你们。
会议主持员
And that was our last question. At this time, I will now turn the call back over to management for closing remarks.
这是我们的最后一个问题。 此时,我现在将回拨给管理层以结束评论。
Jennifer Tejada
Well thank you everybody for taking the time to join our first call today. And a special thanks to the entire PagerDuty customer and user community, and the team for a solid execution during our first quarter as a public company. We look forward to seeing all of you at upcoming investor conferences and hope you have a great day. Thank you very much.
非常感谢大家今天花时间参加我们的第一次电话会议。 特别感谢整个PagerDuty客户和用户社区,以及团队在第一季度作为上市公司的可靠执行。 我们期待在即将举行的投资者会议上与大家见面,并希望您有一个美好的一天。 非常感谢你。
会议主持员
This concludes today's conference call. You may now disconnect.
今天的电话会议结束了。 您现在可以断开连接。
相关问题
PagerDuty, Inc. 电话会议
PagerDuty, Inc. 财务报告
互联网券商的港股、美股开户教程
如果您对美股 或者 港股也感兴趣, 或者想要了解如何开户, 可以加我wechat: xiaobei006006, 同时也可以拉您进美股交流群哦。
最后的最后 祝大家都有一个美好的投资生活哦。
大家也可以关注【美股指南】公众号, 即可获得《小白投资美股指南(雪球「岛」系列)》电子书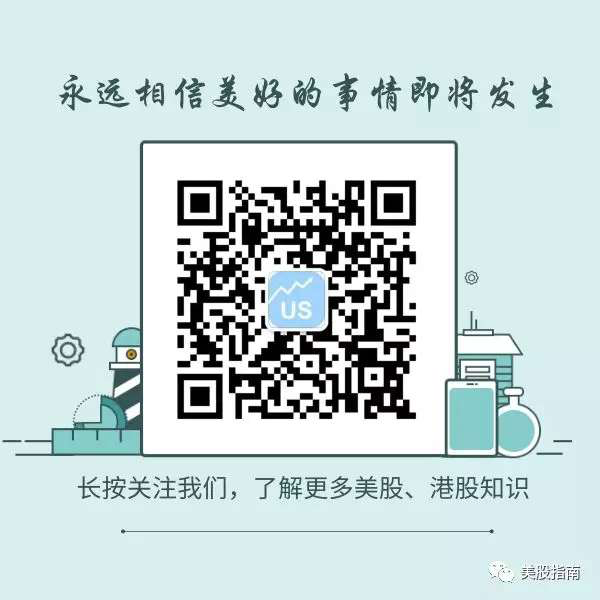 ---
写在最后
---
暂无回复。