Ascena Retail Group (ASNA) 首席执行官 Gary Muto 在 2019年 第三季度业绩 - 盈利电话会议记录
Ascena Retail Group, Inc. (NASDAQ:ASNA) Q3 2019 Earnings Conference Call June 10, 2019 4:30 PM ET
Ascena Retail Group,Inc。(纳斯达克股票代码:[ASNA])2019年第3季度收益电话会议2019年6月10日美国东部时间下午4:30
公司参与者
Jennifer Davis - IR, ICR, Inc.
Carrie Teffner - Interim Executive Chair
Gary Muto - President and Chief Executive Officer
Robb Giammatteo - Chief Financial Officer
Jennifer Davis - IR,ICR,Inc。
Carrie Teffner - 临时执行主席
Gary Muto - 总裁兼首席执行官
Robb Giammatteo - 首席财务官
电话会议参与者
Susan Anderson - B. Riley FBR
Dana Telsey - Telsey Advisor Group
Susan Anderson - B. Riley FBR
Dana Telsey - Telsey Advisor Group
会议主持员
Good day, ladies and gentlemen, and welcome to the Third Quarter 2019 Ascena Retail Group Earnings Conference Call. At this time, all participants are in a listen-only mode. Later we will conduct a question and answer session and instructions will follow at that time. [Operator Instructions] As a reminder, this conference call is being recorded.
I would now like to introduce your host for today's conference, Jennifer Davis of ICR. You may begin.
美好的一天,女士们,先生们,欢迎参加2019年第三季度Ascena零售集团收益电话会议。 此时,所有参与者都处于只听模式。 稍后我们将进行问答环节,并在那时进行说明。 [操作员说明]提醒一下,正在录制此电话会议。
我现在想介绍一下今天的会议主持人,ICR的Jennifer Davis。 你可以开始吧。
詹妮弗戴维斯
Thank you. Good afternoon, and welcome to Ascena's third quarter fiscal 2019 earnings call and webcast.
Before we begin, I'd like to remind you that certain statements and information made available on today's call and webcast may be deemed to constitute forward-looking statements. These forward-looking statements reflect the Company's current expectations as of June 10, 2019 and are subject to a number of known and unknown risks and uncertainties that could cause actual results to differ materially.
The Company undertakes no obligation to revise or update any forward-looking statements. Additionally, today's call and webcast may refer to non-GAAP financial measures. A reconciliation of GAAP to non-GAAP measures discussed today is included in our earnings release, a copy of which was filed with the U.S. Securities and Exchange Commission and the current report on Form 8-K earlier today.
Please refer to the For Investors section of ascenaretail.com for a replay of today's conference call. Note that the Company has posted a supplemental slide package to augment information provided on today's call on its IR website and as an attachment to its 8-K released earlier today.
Participating in today's call are Carrie Teffner, Interim Executive Chair, Gary Muto, Chief Executive Officer and Robb Giammatteo, Chief Financial Officer.
Thank you and I will now hand the call over to Carrie.
谢谢。下午好,欢迎来到Ascena的2019财年第三季度财报电话和网络直播。
在开始之前,我想提醒您,今天的电话和网络广播中提供的某些陈述和信息可能被视为构成前瞻性陈述。这些前瞻性陈述反映了公司截至2019年6月10日的当前预期,并受到一些已知和未知的风险和不确定因素的影响,可能导致实际结果出现重大差异。
公司没有义务修改或更新任何前瞻性陈述。此外,今天的电话和网络广播可能涉及非GAAP财务指标。今天讨论的GAAP与非GAAP措施的对账包含在我们的收益发布中,其副本已于今天早些时候提交给美国证券交易委员会和8-K表格。
请参阅ascenaretail.com的For Investors部分,了解今天电话会议的重播情况。请注意,公司已发布补充幻灯片包,以增加今天在其IR网站上提供的信息,并作为其今天早些时候发布的8-K的附件。
参加今天的电话会议的是临时执行主席Carrie Teffner,首席执行官Gary Muto和首席财务官Robb Giammatteo。
谢谢你,我现在将电话交给嘉莉。
Carrie Teffner
Thank you, Jen. As you know, the Board and management have been quite active over the past several months. We have been working together to transform the company and return Ascena a profitable and sustainable top-line growth.
The process has been exhaustive and objective and it continues. Our focus has been and will be on creating value for our investors while at the same time being cognizant and respectful of the needs of our other stakeholders including our employees, suppliers, landlords and of course our customers.
The recent leadership changes were made by the Board to create a clear point of CEO accountability led by Gary, a brand-focused CEO. The entire Board and I have complete confidence in Gary's ability to lead Ascena back to profitable growth. Gary is a seasoned leader with extensive women's retail experience who has led the Ascena brand for the last few years.
Over the last ten years, he has grown LOFT to become one of the top women's apparel brands, stabilized Ann Taylor, and launched Lou & Grey, a new women's casual brand.
Prior to this, Gary spent over 20 years in leadership roles with Gap Inc. including President of Banana Republic and the Gap Brand. As Interim Executive Chair, I will work with Gary to drive the transformation necessary to create a brand portfolio and operating model that will deliver growth and profitability.
With respect to our efforts to transform and simplify the business, we have made meaningful progress on our comprehensive assessment of Ascena's portfolio of brands with the successfully completed divestiture of Maurices and the announced wind down of the Dressbarn brand, we have essentially exited our value segments which has consistently underperformed expectations and generated substantial losses over the past two years.
While we continue our portfolio assessment, we are focused on addressing the company's overall cost structure. There has been significant work done with change for growth initiatives that began in 2016, but that initiative was executed against the backdrop of building a plug and play platform to support a portfolio of business that was intended to be much larger than Ascena is now.
Today, Ascena is a business with fewer stronger brands that has the potential to deliver better than industry level growth and profitability and it is through this radically different lens that we will drive additional cost rationalization efforts to right size the corporate overhead structure to support a stronger focused more profitable business.
We have a lot of work ahead of us and I am confident that we have the right plan and the right team in place to make that happen. I look forward to updating you on our progress in the upcoming quarters and now I will turn the call over to Gary.
谢谢你,珍。如您所知,董事会和管理层在过去几个月里一直非常活跃。我们一直致力于改造公司,让Ascena获得盈利和可持续的收入增长。
这个过程是详尽而客观的,并且还在继续。我们的重点一直是为投资者创造价值,同时认识并尊重我们其他利益相关者的需求,包括我们的员工,供应商,房东,当然还有我们的客户。
董事会最近的领导层变动是为了创建一个明确的CEO问责制,由一个以品牌为中心的CEO Gary领导。整个董事会和我完全相信Gary有能力领导Ascena恢复盈利增长。 Gary是一位经验丰富的领导者,拥有丰富的女性零售经验,过去几年一直领导着Ascena品牌。
在过去的十年里,他成长为LOFT,成为顶级女装品牌之一,稳定了Ann Taylor,并推出了新的女性休闲品牌Lou&Grey。
在此之前,Gary在Gap Inc.担任领导职务超过20年,包括香蕉共和国总裁和Gap Brand。作为临时执行主席,我将与Gary一起推动必要的转型,以创建能够带来增长和盈利的品牌组合和运营模式。
关于我们改造和简化业务的努力,我们对我们对Ascena品牌组合的全面评估取得了有意义的进展,成功完成了对Maurices的剥离以及已宣布的Dressbarn品牌减产,我们基本上退出了我们的价值细分市场该指数在过去两年中一直表现不及预期并造成重大损失。
在我们继续进行投资组合评估的同时,我们专注于解决公司的整体成本结构。 2016年开始的增长计划的改变已经做了大量的工作,但该计划是在建立即插即用平台的背景下执行的,以支持比Ascena现在大得多的业务组合。
今天,Ascena是一家拥有较少品牌的企业,有可能提供比行业水平增长和盈利能力更好的产品,正是通过这种根本不同的视角,我们将推动额外的成本合理化努力,以适当规模的企业架构结构,以支持更强大的专注于更有利可图的业务。
我们面前有很多工作,我相信我们有正确的计划和合适的团队来实现这一目标。我期待在即将到来的季度更新你的进展,现在我将把这个电话转到加里。
Gary Muto
Thank you, Carrie. First and foremost, I want to thank the entire Board for the confidence they have placed in me. I assure their commitment to restore the company through a growth trajectory and to generate value for our shareholders.
Let me start by taking a moment to highlight the strength of our brands. Ann Taylor, LOFT, Justice and Lane Bryant are some of the most iconic brands in retailing. Based on [MPP] [ph] data, both Ann Taylor and LOFT have almost universal awareness, and LOFT is the highest ranked women's apparel specialty retail. Justice is the number one specialty player in girls' apparel, and Lane Bryant is the number one specialty player in women's Plus apparel.
Our customers love our brands, they are loyal and we are well positioned to capitalize on these strong brand equities.
The transformation process that Carrie mentioned is well under way. We have taken steps to simplify our operating model and with the elimination of our Value segment, we are realigning our financial human capital to support the areas of the business with the greatest growth potential.
We have identified three strategic pillars to drive profitable growth, leveraging customer insights to inform strategy, implementing advanced analytics to drive productivity and leveraging our customer experience management capabilities to enhance personalization.
Our priority is to realize value across all three pillars as quickly as possible by introducing new functionality in shorter, continuous improvement cycles. With respect to consumer insights, over the past year, we have developed capabilities that translate customer feedback and market intelligence into actionable product and brand strategies. Use case examples include the existing Ann Taylor wear-to-work strategy and the refined Justice back-to-school offering.
Advanced analytics is a key enabler to margin rate accretion and improved inventory productivity representing opportunity for significant near-term value creation. We will implement promotional optimization at LOFT starting this fall. The remaining brands will follow along with expanded capabilities as we move throughout Spring 2020.
In the area of personalization, our new suite of customer experience management tools comes online later this summer at our Plus segment. This suite of tools enables detailed customer segmentation and personalization including real-time customer, traders to optimize the time, content, offer and design of every customer touch points. We will utilize learnings from our plus segment implementation to inform the rollout of our remaining brands.
Now let me provide some color on the performance of our brands during the third quarter, and then Rob will take you through the results in more detail. Our third quarter results reflects industry-wide headwinds. That said, our results were better than we had expected with flat enterprise-level comparable sales driven by our digital channel.
As we mentioned on our last earnings call, February was challenging but business improved over the combined March, April period. While sales came in ahead of our expectations, gross margins were towards the lower end of our range as we increased promotional activity to address soft traffic trends in elevated inventory levels.
谢谢你,嘉莉。首先,我要感谢整个董事会对我的信任。我保证他们承诺通过增长轨迹恢复公司并为股东创造价值。
首先让我先来了解一下我们品牌的实力。 Ann Taylor,LOFT,Justice和Lane Bryant是零售业中最具代表性的品牌之一。根据[MPP] [ph]数据,Ann Taylor和LOFT几乎具有普遍意识,LOFT是女性服装专业零售业中排名最高的。 Justice是女装的头号专业玩家,而Lane Bryant是女装Plus服装的头号专业玩家。
我们的客户喜欢我们的品牌,他们是忠诚的,我们有能力利用这些强大的品牌资产。
Carrie提到的转型过程正在顺利进行。我们已采取措施简化运营模式,并取消我们的价值部分,我们正在重新调整我们的财务人力资本,以支持具有最大增长潜力的业务领域。
我们确定了三个战略支柱,以推动盈利增长,利用客户洞察力为战略提供信息,实施高级分析以提高生产力,并利用我们的客户体验管理功能来增强个性化。
我们的首要任务是通过在更短,持续的改进周期中引入新功能,尽快实现所有三大支柱的价值。关于消费者洞察,在过去的一年中,我们开发了将客户反馈和市场情报转化为可操作的产品和品牌战略的功能。用例包括现有的Ann Taylor磨损工作策略和精致的Justice返校服务。
高级分析是提高保证金率和提高库存生产率的关键因素,代表着重要的近期价值创造机会。我们将从今年秋季开始在LOFT实施促销优化。随着我们在整个2020年春季的到来,剩下的品牌将随之扩展。
在个性化领域,我们新的客户体验管理工具套件将于今年夏天晚些时候在我们的Plus细分市场上线。这套工具可实现详细的客户细分和个性化,包括实时客户,交易员,以优化每个客户接触点的时间,内容,提供和设计。我们将利用我们的加分部门实施的经验教训,为我们剩余品牌的推出提供信息。
现在让我在第三季度为我们品牌的表现提供一些颜色,然后Rob将更详细地介绍结果。我们的第三季度业绩反映了整个行业的逆风。也就是说,我们的结果比我们预期的更好,因为我们的数字渠道推动了企业级可比销售额持平。
正如我们在上一次财报电话会议上提到的那样,二月份面临挑战,但业务在三月,四月合并期间有所改善虽然销售额超出了我们的预期,但由于我们增加了促销活动以解决库存水平较高的软交通趋势,因此毛利率已接近我们的低端。
Quarter end inventory levels were elevated as a result of unfavorable changes in comp trend versus the fall season when the inventory commitments were made. We are taking the appropriate action to return to more conservative inventory management process that will reduce our reliance on promotions and drive sales at healthier margins.
Turning to our operating segment. Our premium segments delivered 5% comparable sales growth with both Ann Taylor and LOFT posting similar increases. Ann Taylor delivered both comp sales and margin growth for the quarter driven by our full price business with specific strength in our structured apparel and accessory categories.
At LOFT where we drove positive comps, margin declines happened as we cleared underperforming early spring receipts. We continue to see growth at Ann Taylor factory and LOFT Outlet driven by our new digital channel for both brands which achieved high teen penetration for the quarter. In our Plus segment, Lane Bryant delivered a significant sequential improvement in the third quarter with comps down two versus a 8% decline in the prior quarter.
Margin rates were down through clearance of underperforming top assortment. Comp performance improved with the quarter as customers responded to assortment adjustments. Gradual improvements should continue through the summer. We continue to build on the strength we have seen in dresses and denim, which comped positively again the third quarter.
Additionally, we saw improved performance activity as the inventory levels were more perfectly balanced between fashion and basics.
Turning to our kids segment, Justice comps were down mid-single digits. Traffic did not accelerate as planned coming out of February with the pre-Easter period is especially disappointing. Margin rates were down as we were forced to address inventory build ups related to underperforming early spring receipts. We are refining our assortment architecture and we recognize the opportunity to continue to deliver newness and stay ahead of trends, as well as expand our offering within our opening price points.
Across our brands, customer mindset is changing which requires us to reevaluate assortment strategies for the transitional early spring period. The spring season is starting later and the transition month has become more challenging.
The customer is engaging with our brands over a longer timeframe and we must balance newness and wear now with wear forward fashion. Our teams are reassessing early spring assortment content along with the change in inventory flow to more closely match emerging customer patterns. While we have worked to accelerate topline growth from our more focused brand portfolio, we continue to drive meaningful structural cost reduction.
Beyond the $300 million savings from our change for growth program, we have identified an additional $150 million opportunity. We expect the majority of these incremental savings to be realized in fiscal 2020 and we continue to seek further cost reduction opportunities on an ongoing basis.
季度末库存水平因汇率趋势的不利变化而上升,而秋季则是在进行库存承诺时。我们正在采取适当行动,恢复更加保守的库存管理流程,这将减少我们对促销的依赖,并以更健康的利润推动销售。
转向我们的运营部门。我们的高端细分市场实现了5%的可比销售增长,Ann Taylor和LOFT也实现了类似的增长。由于我们的全价格业务在我们的结构性服装和配件类别中具有特定优势,Ann Taylor在本季度实现了销售额和利润增长。
在LOFT,我们推动了正面补偿,当我们清算表现不及早春收益时,利润率下降。我们继续看到Ann Taylor工厂和LOFT Outlet的增长,这是由我们的新数字渠道推动的,这两个品牌在本季度实现了高青少年渗透率。在我们的Plus部门中,莱恩布莱恩特在第三季度实现了显着的连续改进,下降了两个,而上一季度下降了8%。
通过清除表现不佳的顶级品种,保证金率下降。随着客户对分类调整的回应,本季度的Comp性能有所提升。逐渐改善应该持续整个夏天。我们继续巩固我们在连衣裙和牛仔裤方面所看到的力量,这在第三季度再次得到了肯定。
此外,我们看到了改进的性能活动,因为库存水平在时尚和基础之间更加完美平衡。
谈到我们的孩子部分,Justice comps下降到个位数。 2月份之前交通没有按计划加速,复活节前期尤其令人失望。保证金率下降,因为我们被迫解决与表现不佳的早春收入相关的库存积累。我们正在完善我们的分类架构,我们认识到有机会继续提供新颖性并保持领先潮流,并在开盘价范围内扩大我们的产品。
在我们的品牌中,客户心态正在发生变化,这需要我们重新评估过渡早春时期的分类策略。春季开始较晚,过渡月变得更具挑战性。
客户在较长的时间内与我们的品牌互动,我们必须平衡新的穿着和现在的穿着时尚。我们的团队正在重新评估早期春季分类内容以及库存流量的变化,以更紧密地匹配新兴客户模式。虽然我们一直致力于从更专注的品牌组合中加速一线增长,但我们仍在继续推动有意义的结构性成本降低。
除了我们改变增长计划节省的3亿美元外,我们还确定了额外的1.5亿美元机会。我们预计这些增量储蓄中的大部分将在2020财年实现,我们将继续寻求进一步降低成本的机会。
We have great brands in our portfolio and as CEO it's my job to deliver the growth to profitability that we know we are capable of. We have a highly committed and engaged workforce that is focused on achieving our plans and I look forward to reporting back on our progress against these priorities in coming quarters.
And now I'll turn the call over to Robb.
我们的投资组合中拥有优秀的品牌,作为首席执行官,我的工作就是实现我们所知道的盈利增长。 我们拥有一支高度敬业和敬业的员工队伍,专注于实现我们的计划,我期待在未来几个季度报告我们在这些优先事项方面取得的进展。
现在我将把电话转给Robb。
Robb Giammatteo
Thanks, Gary and good afternoon everyone. I want to highlight the comments on this call will reference non-GAAP results, which exclude restructuring expenses and non-cash impairment of goodwill, other intangible assets and store-related fixed assets.
In addition Maurice's results have been classified as discontinued operations for the quarter which impacts comparability of certain line items versus our guidance. We have posted a supplemental earnings package to our IR website and attached it to our 8-K to provide additional context on performance for the quarter.
Before I discuss third quarter results, let me touch briefly on the Dressbarn wind down. We are still in the early phase of discussions with key constituents and while we expect the process to be completed by the end of the calendar year, we are not prepared to share further detail at this time. We will provide updates on the process as we can.
In the interim period, our Dressbarn team is focused on continuing to service customers and assisting impacted associates in their transition.
Now turning to results. Our third quarter EPS performance exceeded our guidance due to better than expected comp sales performance. We experienced an adjusted loss of $0.26 per share resulting from gross margin rates that were well below historical levels, compounded by the deleveraging effect of Q3 as our lowest volume quarter. Excluding Maurices, total company com sales were flat with low single-digit growth and average dollar sales offset by reduced transactions.
High-teen transaction growth in the direct channel was more than offset by a 6% decline in the store channel. Third quarter direct penetration was approximately 32% of net sales, reflecting an approximate five percentage point increase from fiscal 2018 driven by continued comp transaction growth along with the new digital channels for Ann Taylor factory and LOFT outlets.
Total revenue from continuing operations of $1.266 billion was flat to the year-ago period with the favorable impact of the 53rd week timing shift offset by a lower store count resulting from our fleet optimization work.
Gross margin rate from continuing operations was 57.1% which was down 240 basis points to last year. We experienced rate declines at all of our operating segments caused by the higher promotional activity to address elevated inventory levels, and soft spring selling at our premium and kids segments, along with clearance of the underperforming top assortment of Lane Bryant coming out of the fall season.
Operating expense of $719million was up $29 million or 4.2% for the quarter, which was in line with our guide. The increase compared to the year ago period was caused primarily by inflationary pressure, initial spending and e elevated professional fees related to the company's ongoing portfolio evaluation and technology migration. These impacts were partially offset by store closures and transformation-related savings.
Touching briefly on our fleet optimization program, excluding Maurices, we had 24 net store closures in the third quarter and ended the quarter with 3519 stores inclusive of 661 Dressbarn stores, which will ultimately close as part of the brand's announced wind down.
谢谢,加里和大家下午好。我想强调对此次电话会议的评论将参考非公认会计准则业绩,不包括商誉,其他无形资产和与商店相关的固定资产的重组费用和非现金减值。
此外,莫里斯的业绩已被归类为本季度的已终止业务,这影响了某些项目的可比性与我们的指导。我们已向IR网站发布补充收益包,并将其附加到我们的8-K,以提供本季度业绩的其他背景信息。
在我讨论第三季度业绩之前,让我简单介绍一下Dressbarn的结果。我们仍处于与主要成员讨论的早期阶段,虽然我们预计该过程将在日历年结束时完成,但我们暂时不准备进一步分享细节。我们将尽可能提供有关流程的最新信息。
在过渡期间,我们的Dressbarn团队专注于继续为客户提供服务,并协助受影响的员工进行转型。
现在转向结果。我们的第三季度每股盈利表现超出了我们的指引,因为其销售业绩好于预期。由于毛利率远低于历史水平,我们经历了每股0.26美元的调整亏损,再加上第三季度的去杠杆化效应是我们的最低季度。不包括莫里斯,公司的总销售额持平,单位数增长率低,平均美元销售额因交易减少而抵消。
直营渠道中的青少年交易增长大大抵消了商店渠道下降6%的影响。第三季度的直接渗透率约为净销售额的32%,与2018财年相比,由于持续的交易增长以及Ann Taylor工厂和LOFT网点的新数字渠道,推动了约5个百分点的增长。
持续经营业务的总收入为12.66亿美元,与去年同期持平,由于我们的车队优化工作导致较低的店铺数量抵消了第53周时间转移的有利影响。
持续经营业务的毛利率为57.1%,较去年下降240个基点。我们所有经营分部的利率均下降,原因是促销活动较高,以应对库存水平提升,以及我们的高端和儿童细分市场的软弹簧销售,以及从秋季季节开始的表现不佳的Lane Bryant的清算。
本季度的营业费用为7.19亿美元,增长了2900万美元,即4.2%,这与我们的指南一致。与去年同期相比的增长主要是由于通胀压力,初始支出以及与公司正在进行的投资组合评估和技术迁移相关的专业费用提高所致。这些影响部分被商店关闭和与转型相关的节省所抵消。
简要介绍我们的车队优化计划,不包括莫里斯,我们在第三季度关闭了24家网店,并在本季度结束时有3519家商店,其中包括661家Dressbarn商店,最终将关闭该品牌宣布减产的一部分。
Turning to our balance sheet, we ended the third quarter with $101 million in cash and cash equivalents and total debt of $1.372 billion representing the balance of our term loan. Our quarter end cash balance excludes proceeds of approximately $210 million related to the Maurices transaction which closed shortly after quarter end.
While we remain focused on deleveraging our balance sheet, we were using these proceeds to support ongoing business operations while maintaining appropriate financial flexibility. Our next scheduled amortization payment is not due until November 2020 and our asset-based revolver was undrawn at quarter end.
Between revolver availability and cash, we had $575 million in liquidity at quarter end. Inclusive of Maurices performance, net debt was 3.6 times trailing 12 months EBITDA.
At the total company level, we exited the third quarter with inventory of $654 million, which is up 16% from the year ago period. Approximately one-third of the increase was related to early receipts and the new revenue recognition standards with the remainder caused by a decline in comp sales trends at the Premium and Kids segments compared to the time at which inventory was bought. The higher level of promotional activity that we expect will be needed to clear elevated inventory levels at our Premium and Kids segments is reflected in our outlook for the fourth quarter gross margin rates which I will speak to in a moment.
As Gary mentioned, we are returning to a more conservative approach to inventory management that will allow us to opportunistically chase upside while minimizing risk related to traffic volatility. Please reference Slide 5 of our supplemental package for additional inventory detail.
Capital expenditures for the third quarter were $34 million, and we now our estimate fiscal 2019 full year capital expenditures in a range of $150 million to $160 million.
Turning to our fourth quarter, due to volatility that we expect in total consolidated results related to the ongoing wind down of our Dressbarn business, we are providing net sales, gross margin and operating income guidance for the consolidated continuing operations of our Premium, Plus and Kids segments.
On that basis, we expect net sales of $1.175 billion to $1.215 billion with comparable sales down low to mid-single-digits. The comparable sales guidance reflects our quarter-to-date performance and is consistent with the challenging conditions that have been widely reported across our competitive space.
We expect gross margin rate in the range of 55% to 55.5% with the midpoint down approximately 320 basis points from the year ago period reflecting expected markdown activity that will be required to address elevated inventory levels and May performance.
And finally, we expect an operating loss of $15 million to operating income of $5 million versus operating income of $34 million in the prior year. We are providing an adjusted view with the past few full fiscal years total company performance excluding the Value segment in slide 11 of our supplemental package that illustrates the underlying financials of our more focused brand portfolio following completion of the Maurices divestiture and Dressbarn wind down.
谈到我们的资产负债表,我们在第三季度结束时的现金和现金等价物为1.01亿美元,总债务为13.72亿美元,相当于我们的定期贷款余额。我们的季度末现金余额不包括与Maurices交易相关的约2.1亿美元的收益,该交易在季度结束后不久结束。
虽然我们仍然专注于去杠杆化我们的资产负债表,但我们使用这些收益来支持持续的业务运营,同时保持适当的财务灵活性我们的下一次预定摊销付款将在2020年11月之前到期,而我们的基于资产的左轮手枪在季度末未提取。
在左轮手枪可用性和现金之间,我们在季度末有5.75亿美元的流动性。包括莫里斯表现在内,净债务为12个月EBITDA的3.6倍。
在公司总体水平上,我们退出了第三季度,库存为6.54亿美元,比去年同期增长了16%。大约三分之一的增长与早期收入和新的收入确认标准有关,其余部分是由于Premium和Kids部分的销售趋势与购买库存的时间相比下降所致。我们预计需要更高水平的促销活动来清除我们的高级和儿童部门的库存水平,这反映在我们对第四季度毛利率的展望中,我将在稍后讨论。
正如加里所说,我们正在回归更为保守的库存管理方法,这将使我们能够机会性地追逐上行,同时最大限度地降低与交通波动相关的风险。请参考我们补充包的幻灯片5,了解更多库存细节。
第三季度的资本支出为3400万美元,我们现在估计2019财年的全年资本支出在1.5亿美元到1.6亿美元之间。
谈到我们的第四季度,由于我们预期与我们的装束业务持续减少相关的总合并业绩的波动性,我们为我们的Premium,Plus和的综合持续经营提供净销售额,毛利率和营业收入指引。儿童细分。
在此基础上,我们预计净销售额为11.75亿美元至12.15亿美元,可比销售额从低至中位数下降。可比销售指引反映了我们的季度至今表现,并且与我们竞争空间中广泛报道的具有挑战性的条件相一致。
我们预计毛利率在55%至55.5%之间,中点比去年同期下降约320个基点,反映出需要降低库存水平和5月业绩的降价活动。
最后,我们预计营业亏损为1500万美元,营业收入为500万美元,而去年的营业收入为3400万美元。我们提供了一个调整后的观点,其中包括过去几个完整财政年度的公司总体业绩,不包括我们补充方案第11卷中的价值部分,该部分说明了在完成Maurices剥离和Dressbarn结束后我们更专注的品牌组合的基本财务状况。
As Gary said earlier, we are focused on restoring the company to growth trajectory and generating value for our shareholders with the closing of our Maurices transaction, the announcement of our intent to wind down operations of Dressbarn, our recent leadership transition and our additional cost take out plans, we've taken multiple steps toward effectively repositioning Ascena as a stronger, more focused competitor.
That concludes our prepared remarks and we'll now open it up for questions.
正如加里先前所说,我们专注于恢复公司的增长轨迹,并通过关闭我们的Maurices交易,为我们的股东创造价值,宣布我们打算减少Dressbarn的运营,我们最近的领导层过渡以及我们的额外费用 在计划方面,我们采取了多项措施,有效地将Ascena重新定位为一个更强大,更有针对性的竞争对手。
我们准备好的评论到此结束,现在我们将提出问题。
问答环节
[Operator Instructions] And we have a question from Susan Anderson with B. Riley FBR. Your line is open
[操作员说明]我们有一个来自Susan Anderson和B. Riley FBR的问题。 你的线是开放的
苏珊安德森
Hi, good evening. Thanks for taking my question and nice job on the quarter. I guess, now with the sale of Maurices and the wind down of Dressbarn, maybe if you could talk a little bit about how you feel about the rest of the brand portfolio and the health there.
It sounds like you feel like the rest of the brand portfolio obviously has a very loyal customer and strong customer following. So, I guess, I am just curious if you are looking to make any further changes there or just looking to continue to improve performance? Thanks.
嗨,晚上好。 感谢您在本季度提出我的问题和好工作。 我想,现在随着Maurices的出售以及Dressbarn的风潮,也许你可以谈谈你对其他品牌组合和那里的健康状况的看法。
听起来您觉得其他品牌组合显然拥有非常忠诚的客户和强大的客户追随者。 所以,我想,如果您希望在那里进行任何进一步的更改或者只是希望继续提高性能,我只是好奇吗? 谢谢。
Gary Muto
Susan, it's Gary. As I mentioned on my – in my comments, the remaining portfolio they are iconic brands. If you look at LOFT and Ann Taylor, and you look at the brand awareness, you look at LOFT's position in the marketplace, same thing for Justice and Lane Bryant. I think our opportunity is to really focus on the customer and the product and making sure that we are surprising and delighting her every step of the way. We are always going to look for new opportunities for organic growth in those brands, but I think the most important thing is to make sure that we have a strong foundation in the base businesses.
苏珊,是加里。 正如我在我的评论中提到的那样,剩下的投资组合是标志性的品牌。 如果你看一下LOFT和Ann Taylor,你看看品牌知名度,你看看LOFT在市场中的地位,对于Justice和Lane Bryant来说也是如此。 我认为我们的机会是真正专注于客户和产品,并确保我们为她的每一步都感到惊讶和愉快。 我们总是会为这些品牌寻找有机增长的新机会,但我认为最重要的是确保我们在基础业务方面拥有坚实的基础。
Carrie Teffner
I think the only thing I had - this is Carrie. I completely agree with everything Gary said I think the one addition is that, our portfolio review is ongoing and as we have more to say on that, we will share that with you.
我想我唯一拥有的东西 - 这是嘉莉。 我完全同意加里所说的一切,我认为另外一个问题是,我们的投资组合评估正在进行中,而且我们有更多话要说,我们将与您分享。
苏珊安德森
Great. Okay. And then, maybe just a couple of follow-ups. I guess, on Justice, that was the one the kind of stood out to me, that was maybe a little bit lighter. You talked a little bit about what's going on there. But may be just talk about kind of the timeframe to get it back on track.
And then, also, on the inventory front, do you guys feel like your high I guess, across the entire brand portfolio or are there pockets of higher inventories at some brands, but not so much at the others? And then also, I guess, are you expecting to be cleaned by the end of this quarter for fall? Thanks.
非常好。 好的。 然后,也许只是几个后续行动。 我想,就司法而言,这是一种对我来说很突出的那种,那可能有点轻松。 你谈了一下那里发生了什么。 但可能只是谈论让它重回正轨的时间框架。
然后,在库存方面,您是否觉得自己很高,在整个品牌组合中,或者某些品牌的库存是否有更高的库存,但其他品牌的库存却不是很多? 然后,我猜,你是否希望在本季度末之前进行清洁? 谢谢。
Gary Muto
Susan, I'll take the Justice question. Justice issue is really product-related. We've seen softness in apparel specifically in knits. It's basically a carryover from the prior season. We see softness in Q2 as well as in Q3. The team is working aggressively to right size the inventory, right size the investment. Our goal is to get the apparel business back and we are looking to continue to reposition that inventory especially as we head into back-to-school.
苏珊,我会接受正义问题。 司法问题实际上与产品有关。 我们看到服装的柔软性特别针织。 这基本上是前一季的结转。 我们看到第二季度和第三季度的疲软。 该团队正在积极地调整库存大小,适当调整投资规模。 我们的目标是恢复服装业务,我们希望继续重新定位库存,尤其是当我们重返校园时。
Robb Giammatteo
Susan, it's Robb. Just on the inventory question, yes we have pockets at Premium and at our Kids business. Again, those businesses have been trending very, very strong as you know in the second quarter when the inventory comments were made and we have had the trends decline there going through the third quarter. So we have backed up a bit in that area. Receipts are certainly planned down in the fourth quarter and we expect a higher unit velocity and is accounted for the promos and the markdowns we need to get out of that inventory. So it is our expectation to enter fiscal 2020 in a healthier position.
苏珊,这是罗布。 就库存问题而言,是的,我们在Premium和我们的儿童业务中都有口袋。 同样,这些业务的趋势非常非常强劲,正如您在第二季度所做的那样,在发布库存评论时我们已经看到第三季度的趋势在下降。 所以我们在该领域做了一些备份。 收据肯定会在第四季度计划下来,我们期望更高的单位速度,并计入我们需要退出该库存的促销和降价。 因此,我们期望进入2020财年的健康状况。
苏珊安德森
Got it. Okay, that's very helpful. Thanks so much to you guys. Good luck next quarter.
得到它了。 好的,这非常有帮助。 非常感谢你们。 祝你好运下个季度。
Robb Giammatteo
Thank you.
谢谢。
Gary Muto
Thank you.
谢谢。
会议主持员
Thank you. Our next question comes from Dana Telsey with Telsey Advisor Group. Your line is open.
谢谢。 我们的下一个问题来自Dana Telsey和Telsey Advisor Group。 你的线是开放的。
Dana Telsey
Hi. As you think about the gross margins that came this quarter and how you are planning, not only for the second quarter, but for the back half of the year? How do you think of the pushes and pulls by brand of how you are planning the business, whether it's by new product introductions, marketing, or just how you see the gross margin progression – progressing by brands? Thank you.
你好。 当你考虑本季度的毛利率和你如何计划时,不仅是第二季度,而是在今年下半年? 您如何看待品牌对您的业务规划的推动和拉动,无论是通过新产品推介,营销,还是您如何看待毛利率进展 - 品牌的进步? 谢谢。
Robb Giammatteo
Hi, Dana, it's Robb. So, the…
嗨,Dana,这是Robb。 所以…
Dana Telsey
Hi.
你好。
Robb Giammatteo
As we think about the year, so, we have had margin erosion due to some of the product missteps we had at a couple of the brands and due to the inventory challenges that we've had. So, if you think about recovery going forward without giving prescriptive guidance for fiscal 2020, you would expect that as we roll over some of these product missteps and then I'll get to Gary in a second.
We know that Lane Bryant has some significant missteps in the tops assortment in the fall season, we know that Justice had some fashion opportunities in some of their niche businesses. So we do expect that we would normalize some of that activity.
But the big challenge we have this year is we've had several hundred basis points of decline over the past couple of quarters and we're expecting that in the fourth quarter as well, after we right size the inventory it really is about product execution at that point and that will be a big objective in fiscal 2020 to recover gross margin rates to historical levels.
One of the things we've had in the supplemental package, if you look at fiscal 2017 and fiscal 2018, we've been able to keep gross margin close to 59% and this year obviously has been a significant downside outlier for us. So, it's our intent to recover that going forward in fiscal 2020.
当我们考虑这一年时,由于我们在几个品牌上遇到的一些产品失误以及由于我们已经存在的库存挑战,我们已经受到利润率下降。所以,如果你在没有为2020财年提供说明性指导的情况下考虑未来的复苏,那么你会发现,当我们推翻其中一些产品失误时,我会在一秒内到达加里。
我们知道Lane Bryant在秋季的顶级品种中有一些重大失误,我们知道Justice在他们的一些利基业务中有一些时尚机会。所以我们确实希望我们将某些活动正常化。
但是我们今年面临的巨大挑战是,过去几个季度我们已经有几百个基点的下降,而且我们预计在第四季度,在我们正确调整库存量之后,它实际上是关于产品执行的在那一点上,这将是2020财年将毛利率恢复到历史水平的一个重要目标。
我们在补充方案中已经做过的事情之一,如果你看一下2017财年和2018财年,我们已经能够保持接近59%的毛利率,今年显然是我们的重要下行异常值。因此,我们打算在2020财年恢复未来。
Gary Muto
And I think we are much more fluid in our approach to inventory starting with receipts in Q4. I think it's prudent for us to be very opportunistic to chase and then also leave money open for us. I think the biggest challenge we see is the headwinds we are facing with store traffic.
So, I think we are more – absolutely more liquid in our approach, we can absolutely realize better margins going forward. And Robb mentioned softness in Lane Bryant, specifically in Q1. And we've taken steps to remediate all those assortment issues and like I said the performance has improved sequentially as we move through the quarters and we feel that we are better positioned as we head into Q1.
而且我认为我们在第四季度开始使用收据时采用库存方式更加流畅。 我认为谨慎的做法是让我们非常机会主义地追逐,然后为我们留下钱。 我认为我们看到的最大挑战是我们面对商店流量的不利因素。
所以,我认为我们更加 - 在我们的方法中绝对更具流动性,我们绝对可以实现更好的利润率。 Robb在Lane Bryant中提到了柔软,特别是在第一季度。 我们已经采取措施来修复所有这些分类问题,就像我说的那样,随着我们进入季度,性能有所改善,我们觉得在进入第一季度时我们的定位更好。
Dana Telsey
And then, just following up on the incremental cost that you outlined in the press release. Where are those coming from? Over what period of time do you get the benefit of reducing those costs?
然后,只需跟进您在新闻稿中列出的增量成本。 那些人来自哪里? 在什么时间段内您可以获得降低成本的好处?
Gary Muto
So, Dana, it will be in fiscal 2020 and fiscal 2021 and the majority of it will be in fiscal 2020. So, the big chunks are going to come out of what we call operating model which is our workforce and non-merchandise procurement, again which are anything aside from merchandise assortment, all the traditional spend that we have in terms of historical expenses and travel and things of that nature, as well as some savings from continuing work with fleet optimization. So, again more than half of that will come in fiscal 2020 and we've actually actioned one of the large components in our operating model last week.
因此,Dana,它将在2020财政年度和2021财年,其中大部分将在2020财年。因此,大块将来自我们所谓的运营模式,即我们的劳动力和非商品采购, 除了商品分类之外,还有其他任何东西,我们在历史费用和旅行以及那种性质的东西方面所拥有的所有传统支出,以及通过优化车队继续工作所带来的一些节省。 因此,超过一半的资金将在2020财年实现,而我们上周实际上已经采取了运营模式中的一个大型组件。
Dana Telsey
Thank you.
谢谢。
Gary Muto
You are welcome.
别客气。
会议主持员
Thank you. [Operator Instructions]
谢谢。 [操作说明]
Carrie Teffner
Okay, thank you. If there are no more calls, we will go ahead and end this call and we look forward to updating you further next quarter.
好的谢谢你。 如果没有更多电话,我们将继续此电话,我们期待下个季度进一步更新您。
会议主持员
Ladies and gentlemen, thank you for participating in today's conference. This concludes today's program. You may all disconnect. Everyone, have a great day.
女士们,先生们,谢谢你们参加今天的会议。 这就结束了今天的计划。 你可能都断开了。 每个人,都有美好的一天。
相关问题
Ascena零售集团有限公司 电话会议
Ascena零售集团有限公司 财务报告
互联网券商的港股、美股开户教程
如果您对美股 或者 港股也感兴趣, 或者想要了解如何开户, 可以加我wechat: xiaobei006006, 同时也可以拉您进美股交流群哦。
最后的最后 祝大家都有一个美好的投资生活哦。
大家也可以关注【美股指南】公众号, 即可获得《小白投资美股指南(雪球「岛」系列)》电子书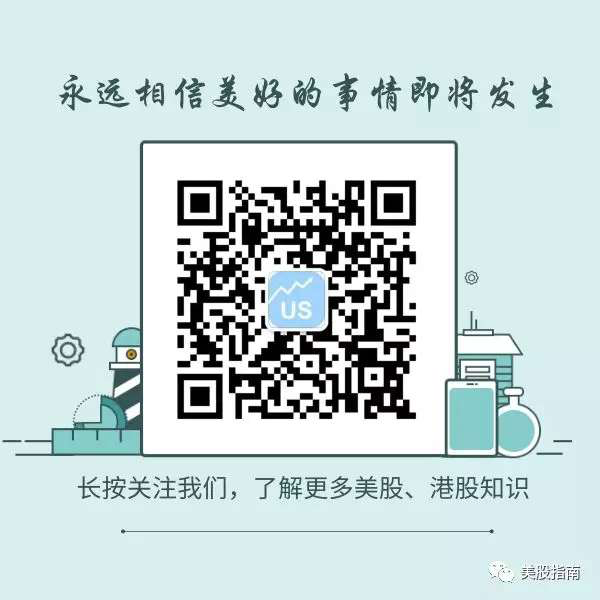 ---
写在最后
---
暂无回复。