TransMedics,Inc。(TMDX) 首席执行官 Waleed Hassanein 于 2019年 第一季度业绩 - 收益电话会议记录
TransMedics, Inc. (NASDAQ:TMDX) Q1 2019 Results Conference Call June 11, 2019 4:30 PM ET
TransMedics,Inc。(纳斯达克股票代码:[TMDX])2019年第一季度业绩电话会议2019年6月11日美国东部时间下午4:30
公司参与者
Greg Chodaczek - IR
Waleed Hassanein - President and Chief Executive Officer
Stephen Gordon - Chief Financial Officer
Greg Chodaczek - IR
Waleed Hassanein - 总裁兼首席执行官
Stephen Gordon - 首席财务官
电话会议参与者
David Lewis - Morgan Stanley
Robbie Marcus - JP Morgan
Josh Jennings - Cowen
大卫刘易斯 - 摩根士丹利
罗比马库斯 - 摩根大通
乔希詹宁斯 - 考恩
会议主持员
Good day, ladies and gentlemen, and welcome to the TransMedics First Quarter 2019 Earnings Conference Call. At this time, all participants are in a listen-only mode. Later, we will conduct the question-and-answer session and instructions will follow at that time. [Operator Instructions] As a reminder, this conference call maybe recorded.
I would now like to introduce your host for today's conference Mr. Greg Chodaczek. Sir you may begin.
美好的一天,女士们,先生们,欢迎参加TransMedics 2019年第一季度收益电话会议。 此时,所有参与者都处于只听模式。 之后,我们将进行问答环节,并在当时进行说明。 [操作员说明]提醒一下,可能会记录此电话会议。
我现在想介绍一下今天的会议主持人Greg Chodaczek先生。 先生,您可以开始。
Greg Chodaczek
Thank you. Earlier today, TransMedics released financial results for the quarter ending March 30, 2019. A copy of the press release is available on the Company's website. Before we begin, I would like to remind you that management will make statements during this call that includes forward-looking statements within the meaning of the federal security laws, which are made pursuant to the Safe Harbor Provisions of the Private Securities Litigation Reform Act of 1995.
Any statements contained in this call that relate to the expectations or predictions of future results or performance are forward-looking statements. All forward-looking statements, including without limitation or examination of operating trends, the potential commercial opportunity for our products and our future financial expectations, which includes the expectations for growth in our organization, regulatory approvals and reimbursement, guidance for revenues, gross margins and operating expenses in 2019, are based upon our current estimates and various assumptions.
These statements involve material risks and uncertainties that could cause actual results or events to materially differ from those anticipated or implied by these forward-looking statements. Accordingly, you should not place undue reliance on these statements. For a list and description of the risk and uncertainties associated with our business, please refer to the risk factors section of our financial perspectives relating to our initial public offering that we have filed with the Securities and Exchange Commission.
TransMedics disclaims any intention or obligation, except as required by law, to update or revise any financial projections or forward-looking statements whether because of new information, future events or otherwise. This conference call contains time sensitive information and is only accurate as of the live broadcast today, June 11, 2019.
And with that, I'll now turn the call over to Waleed Hassanein, President and Chief Executive Officer.
谢谢。今天早些时候,TransMedics发布了截至2019年3月30日的季度的财务业绩。该新闻稿的副本可在公司网站上找到。在我们开始之前,我想提醒您,管理层将在本次电话会议期间发表声明,其中包括联邦安全法所界定的前瞻性陈述,这些陈述是根据"私人证券诉讼改革法"的"安全港条例"制定的。 1995年。
本调用中包含的与未来结果或业绩的预期或预测相关的任何陈述均为前瞻性陈述。所有前瞻性陈述,包括但不限制或检查经营趋势,我们产品的潜在商业机会以及我们未来的财务预期,包括对我们组织的增长预期,监管审批和报销,收入指导,毛利润和2019年的营业费用基于我们目前的估计和各种假设。
这些陈述涉及重大风险和不确定因素,可能导致实际结果或事件与这些前瞻性陈述的预期或暗示产生重大差异。因此,您不应过分依赖这些陈述。有关与我们业务相关的风险和不确定性的列表和描述,请参阅我们向美国证券交易委员会提交的有关我们首次公开发行的财务观点的风险因素部分。
除法律要求外,TransMedics不承担因新信息,未来事件或其他原因而更新或修订任何财务预测或前瞻性陈述的任何意图或义务。此电话会议包含时间敏感信息,仅在2019年6月11日的现场直播中准确无误。
有了这个,我现在将电话转交给总裁兼首席执行官Waleed Hassanein。
Waleed Hassanein
Thank you, Greg. Good afternoon, everyone. I'm delighted to welcome all of you to TransMedics first earnings call as a public company for Q1 2019. Joining me today is Stephen Gordon, our Chief Financial Officer. As many of you know, we completed our initial public offering in May, raising approximately $97 million in net proceeds. We would like to express our gratitude to all of the investors who participated in this offering.
TransMedics is committed to expanding access to life-saving transplant procedures for patients suffering from end-stage organ figure across multiple disease conditions. Our initial focus is on lung, heart and liver transplantation. We strongly believe that we have positioned TransMedics to become a long-term growth opportunity based in the following six key paths. First, using our proprietary paradigm-shifting Organ Care System platform technology, we have created an $8 billion greenfield commercial opportunity in lung, heart and liver transplantation alone.
The Orange Care System, or OCS, is the only portable medical technology capable of maintaining human organs in a living and functioning state outside of the human body. Living and functioning, heart is beating, lung is breathing liver is making bile. This unique capability enables the OCS platform to optimize and assess human donor organs for transplantation outside of the human body. Based on each unique capability, the OCS technology overcomes the two most significant challenges in the field of organ transplantation, which are low utilization of donor organs that exists today and the high and growing incidence of post-transplant clinical complications.
Using the Organ Care System technology, we have generated substantial body of global clinical evidence, demonstrating that the use of OCS technology is associated with significant increase in donor organ utilization and reduction in post-transplant complications. For example, using the OCS Lung technology resulted in 87% donor lung utilization for transplant. This represents a potential for tenfold increase in donor lung availability compared to traditional cold static preservation.
In addition, OCS Lung technology resulted in 50% reduction in the most severe form of primary graft dysfunction, which is Grade 3 primary graft dysfunction after lung transplantation. Similarly, the use of OCS Heart resulted in 81% utilization of donor heart for transplantation, which represents a potential for nine-fold increase in donor heart availability as compared to standard of care, while cutting the rate of primary graft dysfunction, severe primary graft dysfunction by over 60% in heart transplantation.
Finally, use of OCS technology has allowed for the creation of a brand new procedure in heart transplant or heart transplant from donors after circulatory death or DCD. These are hearts that have stopped beating in the body of the donor for approximately 30 to 40 minutes, and they have never been used for transplantation before the development and availability of Organ Care System Heart.
谢谢你,格雷格。大家下午好。我很高兴欢迎所有人参加TransMedics在2019年第一季度作为上市公司的首次盈利电话。今天加入我的是我们的首席财务官Stephen Gordon。众所周知,我们在5月完成了首次公开募股,筹集了约9700万美元的净收益。我们要向参与此次发布的所有投资者表示感谢。
TransMedics致力于为患有多种疾病状况的终末期器官形象的患者扩大挽救生命的移植手术的可及性。我们最初的重点是肺,心脏和肝脏移植。我们坚信,我们已将TransMedics定位为基于以下六个关键路径的长期增长机会。首先,使用我们专有的范例转换器官护理系统平台技术,我们仅在肺,心脏和肝脏移植方面创造了80亿美元的绿地商业机会。
橙色护理系统(OCS)是唯一能够将人体器官维持在人体外的生命和功能状态的便携式医疗技术。生活和功能,心脏跳动,肺部呼吸肝脏正在制造胆汁。这种独特的功能使OCS平台能够优化和评估人体供体器官,以便在人体外进行移植。基于每种独特的能力,OCS技术克服了器官移植领域中两个最重要的挑战,即当前存在的供体器官的低利用率以及移植后临床并发症的高发展率。
使用器官护理系统技术,我们已经产生了大量全球临床证据,证明OCS技术的使用与供体器官利用的显着增加和移植后并发症的减少相关。例如,使用OCS Lung技术导致87%的供体肺利用用于移植。与传统的冷静态保存相比,这代表了供体肺部可用性增加十倍的潜力。
此外,OCS Lung技术使最严重形式的原发性移植物功能障碍减少50%,这是肺移植后的3级原发移植物功能障碍。同样,OCS Heart的使用导致供体心脏81%的利用用于移植,与标准治疗相比,这表明供体心脏可用性增加9倍,同时降低原发移植物功能障碍的发生率,严重原发移植物心脏移植中功能障碍超过60%。
最后,使用OCS技术可以在循环死亡或DCD后从捐赠者心脏移植或心脏移植中创建一个全新的程序。这些是停止在供体体内跳动约30至40分钟的心脏,并且它们在器官护理系统心脏的发育和可用性之前从未用于移植。
Through our DCD commercial activities for heart transplant in Europe and Australia, we have demonstrated an experienced stabilization rate greater than 80% and excellent post-transplant short and long-term survival. We believe that we can leverage these paradigm-shifting clinical evidence and results to drive significant revenue growth and overtime make the Organ Care System become the next standard of care for heart, lung and liver transplantation.
We have a robust portfolio of FDA approved and PMA pipeline of clinical indications. Our business model is disposable driven and in an ultra-concentrated market with approximately 55 centers driving 70% of the annual U.S. transplant volume. And finally, we have secured U.S. reimbursement for CMS and private payers for lung, heart and liver transplant, and we are actively engaged with European National Reimbursement Authority to secure national reimbursement for OCS for our technology.
Our key priorities for 2019 and early 2020 are; driving revenue growth, leveraging our three organ platforms, lung, heart and liver; two, receive U.S. FDA PMA approval for standard and expanded criteria DBD heart transplant and drive OCS heart commercial adoption to make the OCS technology the only approved heart and lung or lung and heart perfusion technology in the field of organ transplant in the U.S.; third, complete our OCS pivotal trial and prepare the FDA PMA filing in 2020. As we stand, we have enrolled 232 out of the initial target enrollment of 300 patients in the liver trial, and we expect that trial to be successfully complete enrollment back end of this year early next year; finally, initiate our U.S. pivotal trial for DCD heart transplantation in the U.S. to further expand the U.S. heart total addressable market.
Our revenue growth strategy and execution can be summarized as follows. Our revenue growth is unique as it comes from both commercial sales of our FDA-approved indications, as well as revenue from ongoing U.S. pivotal trials. OUS revenues are commercial from CE mark indications. Our strategy is very focused and very simple. Our strategy is to drive deeper adoption of the OCS technology within our leading centers, starting with centers that participate in our trials and expanding from there to new centers that want to use the OCS technology as part of their day-to-day transplant technology.
We're also using post-market registries to continue to broaden and expand our clinical evidence, meet the FDA post-market program requirements and importantly, engage transplant thought leaders and key opinion leaders in the transformation of the standard of care in the field of lung, heart and liver transplant. Our focus in the near-term would be to leverage our commercial and clinical trial centers to drive strong year-over-year top line growth. From there, we will focus on maximizing our penetration and increasing the overall transplant volume at each center due to the increased utilization of donor organs using our OCS technology.
通过我们在欧洲和澳大利亚进行心脏移植的DCD商业活动,我们已经证明了经验丰富的稳定率超过80%以及优秀的移植后短期和长期存活率。我们相信,我们可以利用这些范式转变的临床证据和结果来推动显着的收入增长和加班,使器官护理系统成为心脏,肺和肝移植的下一个护理标准。
我们拥有强大的FDA批准和PMA临床适应症管道组合。我们的商业模式是一次性驱动,在一个超集中的市场中,大约55个中心占美国年移植量的70%。最后,我们已经获得了美国对CMS和私人付款人进行肺,心脏和肝脏移植的报销,并且我们积极与欧洲国家报销管理局合作,以确保我们的技术获得OCS的国家报销。
我们2019年和2020年初的主要优先事项是:推动收入增长,利用我们的三个器官平台,肺,心脏和肝脏
In summary, we have a significant opportunity in front of us. There are several growth catalysts in near and medium-term horizon. Q1 was very productive and we remain laser-focused on meeting our growth objectives for 2019 and beyond.
With that, I will turn the call over to our CFO, Stephen Gordon, and then I will return with some closing comments.
总之,我们面前有一个重要的机会。 近期和中期有几种增长催化剂。 Q1非常富有成效,我们仍然专注于实现2019年及以后的增长目标。
有了这个,我将把这个电话转给我们的首席财务官斯蒂芬戈登,然后我将回复一些结束评论。
斯蒂芬戈登
Thank you, Waleed. And I am very pleased today to be reviewing our financial results for the first quarter of our 2019 fiscal year. When sharing revenue results, I will provide both gross revenues which is the amount we invoiced from our customers, as well as net revenue, which nets out certain clinical trial payments that we made to those customers who are involved in our clinical trials.
So for the first quarter 2019, our gross revenue was $5.3 million, that's a 92% increase over the first quarter of 2018. But our Q1 net revenue was $4.7 million, an 86% increase over the first quarter of fiscal 2018. This strong increase in sales was primarily driven in the U.S. from OCS Lung commercial sales, as well as solid clinical trial momentum in the OCS Liver PROTECT Trial. We also shipped our first disposables for the OCS Heart EXPAND Continued Access Protocol, or CAP trial in the first quarter.
Our gross margin for the first quarter of 2019 was 55% that's compared to 37% in the first quarter of 2018. And this increase was primarily driven by our overall increase in sales, higher average selling price of disposable sets in the U.S. as we transition from trial sales to commercial sales, and also overall improved efficiency in our production.
Our total operating expense of $8.5 million in the first quarter of 2019 grew 50% compared to $5.7 million in the first quarter of 2018. And this increase was primary in SG&A as we transition our expense structure to support commercial growth in the U.S., as well as developing the structure required to support a public company.
Our operating loss was $6 million in the first quarter of 2019 compared to $4.8 million in the first quarter of 2018, and our net loss for the first quarter of 2019 was $6.9 million that's a 41% change compared to $4.9 million in the first quarter of 2018.
Cash and cash equivalents was $12.2 million as of March 30, 2019, the end of Q1. And as you know, in May of 2019, we completed our Initial Public Offering, raising approximately $97.4 million of net proceeds after deducting underwriting fees. So turning to our outlook for 2019. We expect net revenue to be in the range of $23.5 million to $25.5 million, representing annual growth of 81% to 96% over 2018.
Now, I'd like to turn the call back to Waleed for closing comments.
谢谢,Waleed。今天我非常高兴能够审查我们2019财年第一季度的财务业绩。在分享收入结果时,我将提供总收入,即我们向客户开具的发票金额,以及净收入,这将扣除我们对参与临床试验的客户所进行的某些临床试验付款。
因此,对于2019年第一季度,我们的总收入为530万美元,比2018年第一季度增长了92%。但我们的第一季度净收入为470万美元,比2018财年第一季度增长了86%。这一强劲增长销售额主要来自美国的OCS Lung商业销售,以及OCS肝脏PROTECT试验的稳固临床试验动力。我们还在第一季度发运了第一个用于OCS Heart EXPAND持续访问协议或CAP试用的一次性用品。
我们2019年第一季度的毛利率为55%,而2018年第一季度为37%。这一增长主要得益于我们的销售整体增长,美国一次性套装的平均销售价格上升从试销到商业销售,以及整体提高生产效率。
我们在2019年第一季度的总营业费用为850万美元,与2018年第一季度的570万美元相比增长了50%。这一增长在SG&A中占主要地位,因为我们将支出结构转变为支持美国的商业增长。开发支持上市公司所需的结构。
我们在2019年第一季度的运营亏损为600万美元,而2018年第一季度为480万美元,而我们2019年第一季度的净亏损为690万美元,与第一季度的490万美元相比变化了41%。 2018。
截至2019年3月30日,即第一季度末,现金和现金等价物为1,220万美元。如您所知,在2019年5月,我们完成了首次公开募股,在扣除承销费后筹集了约9740万美元的净收益。因此,转向我们对2019年的展望。我们预计净收入将在2350万美元至2550万美元之间,相比2018年的年增长率为81%至96%。
现在,我想将电话转回Waleed以结束评论。
Waleed Hassanein
Thanks Stephen. As we continue, we're very inspired and excited about the potential of TransMedics and the OCS technology to transform organ transplantation globally. Before opening up the call for questions, I'd like to take a moment to thank the entire team at TransMedics who has worked tirelessly to execute on our vision. We're just at the beginning of our journey to transform organ transplant market, and I'm extremely proud to be a part of this team.
With that, we will now open it to questions. Operator?
谢谢Stephen。 随着我们的继续,我们对TransMedics和OCS技术在全球范围内转变器官移植的潜力感到非常鼓舞和兴奋。 在打开提问之前,我想花点时间感谢TransMedics的整个团队,他们不知疲倦地执行我们的愿景。 我们刚刚开始改造器官移植市场,我很自豪能成为这个团队的一员。
有了这个,我们现在将它打开问题。操作?
问答环节
Thank you. [Operator Instructions] Our first question comes from David Lewis with Morgan Stanley. Your line is now open.
谢谢。 [操作员说明]我们的第一个问题来自大卫刘易斯和摩根士丹利。 你的生产线现已开放。
大卫刘易斯
Good afternoon. Just a few questions for me, maybe two for you Waleed and one for Stephen. So really just starting off on expanded indications for lung, specifically DBD and DCD, I guess two part question. How soon can we see the full commercial launch? And I'm curious what impact if any is the approval having on the standard criteria launch, or center interest or adoption? And I have couple of follow-ups.
下午好。 对我来说只有几个问题,也许两个问题对你来说是Waleed而另一个对Stephen来说。 所以真的只是开始扩大肺部适应症,特别是DBD和DCD,我猜两个问题。 我们能多快看到完整的商业发布? 而且我很好奇,如果批准对标准标准的启动,中心兴趣或采用有什么影响? 我有几个跟进。
Waleed Hassanein
Thank you, David. I'll start with the second half of the question. We think achieving that PMA approval for the expanded DBD and DCD indication will be a catalyst for the adoption of the OCS Lung technology across the entire lung line in the U.S. And it will clarify a lot of the clinical indications questions that we were getting in the early commercial phase of the lung program. So, we believe that this approval will streamline, the process will streamline the adoption process. Then back to your first part which is when do we see full-blown commercialization of the full indication. I expect that to be in the Q4 timeframe of 2019.
谢谢你,大卫。 我将从问题的后半部分开始。 我们认为实现扩展DBD和DCD适应症的PMA批准将成为在美国整个肺部系统采用OCS肺部技术的催化剂。它将澄清我们在美国获得的许多临床适应症问题。 肺部计划的早期商业阶段。 因此,我们认为此批准将简化,该流程将简化采用流程。 然后回到你的第一部分,这是我们何时看到完整指示的全面商业化。 我希望这是在2019年的第四季度。
大卫刘易斯
Okay, very helpful. And Waleed just a catalyst update for everyone, quick one for Stephen, which is on catalyst. When do you think you expect to do the interim look on liver this year? And do the panel date yet for heart in the fourth quarter?
好的,非常有帮助。 而Waleed只是每个人的催化剂更新,快速的斯蒂芬,这是催化剂。 您认为您今年何时期望对肝脏进行临时观察? 并且在第四季度确定小组的日期是否真实?
Waleed Hassanein
So, I want to clarify one thing, David. The interim look in the liver is really a formal statistical sample size re-estimation. It's been pre-specified in black and white in the protocol to be done by an independent biostatistician to really give us a very simple go no-go decision on whether do we need an increased sample size to increase the power, or the current sample size of 300 is more than enough to meet the study objectives.
So, we're not going to get any more specific details on the data analysis. That is pre-specified in the protocol that way to avoid any issues with interim look of the data. So that should happen in late Q3 early Q4. We will get an independent biostatistical firm to tell us is the 300 number is where we stopping the file and concluding the trial, or do we need to add X number of patients to increase the power for the study analysis, and we will get the number from the biostatistician. That date will be end of Q3 beginning of Q4.
We will not get any specifics on the outcome data for this study nor do we want to, to protect the trial integrity. As far as the hearts panel, we expect that to be in Q4 timeframe. We don't have a specific date identified yet, David. But I hope that once we have the majors' deficiency letter responses file to FDA, that we will get an indication from FDA, whether that's going to be November, December or some other timeframe. So, we expect that in Q3, we will know definitely the exact date of that heart panel.
所以,我想澄清一件事,大卫。肝脏的临时表现实际上是一种正式的统计样本量重新估计。协议中的黑白预先指定由一位独立的生物统计学家完成,以确定我们是否需要增加样本量来增加功率或当前样本量300足以满足研究目标。
因此,我们不会获得有关数据分析的更多具体细节。这是在协议中预先指定的,以避免数据的临时外观出现任何问题。所以这应该发生在Q4早期的第三季度末。我们将找一家独立的生物统计公司告诉我们300号码是我们停止档案和结束试验的地方,还是我们需要增加X号患者来增加研究分析的能力,我们会得到这个数字来自生物统计学家。该日期将在Q4开始的第3季度结束。
我们不会对本研究的结果数据有任何具体说明,也不希望保护试验的完整性。至于心脏小组,我们预计会在第四季度进行。大卫,我们还没有确定具体的日期。但我希望,一旦我们向美国食品药品管理局提交了专业的缺陷信函回复文件,我们就会得到FDA的指示,无论是11月,12月还是其他时间段。所以,我们希望在第三季度,我们肯定会知道心脏小组的确切日期。
大卫刘易斯
And then Stephen just last from me, and I'll jump back in queue. Obviously, guidance is pretty straightforward. Anything you'd offer us in terms of quarterly cycling or volatility across the quarters? Or is the right way to think about 2019 you stable ratable improvement of revenue across the quarters? Thanks so much.
然后斯蒂芬就在我身边,我会跳回队列。 显然,指导非常简单。 您在季度循环或季度波动方面为我们提供的任何东西? 或者是考虑2019年你在各个季度稳定改善收入的正确方法吗? 非常感谢。
斯蒂芬戈登
David, it's definitely the latter. Just steady improvement across the quarters as we've added this additional approval and as we start to do more transplants in our heart CAP and DCD trials, it's going to be steady growth across the quarters.
大卫,这绝对是后者。 随着我们增加了这一额外的批准,随着我们开始在我们的心脏CAP和DCD试验中开展更多的移植,整个季度的情况稳步改善,这将是各个季度的稳定增长。
会议主持员
Thank you. And our next question comes from Robbie Marcus with JP Morgan. Your line is now open.
谢谢。 我们的下一个问题来自摩根摩根的罗比马库斯。 你的生产线现已开放。
罗比马库斯
Thanks and congrats on the good quarter. Maybe I could start with just a housekeeping question first and then a couple operational questions. Can you help us with maybe how lung versus heart versus liver revenues broke down in the quarter? And then, any updates on how many centers you're utilizing with the OCS?
谢谢并祝贺好季度。 也许我可以先从一个家务问题开始,然后再讨论几个操作问题。 您能否帮助我们解决本季度肺与心脏与肝脏收入的关系? 然后,有关您使用OCS的中心数量的任何更新?
斯蒂芬戈登
Sure, Robbie, this is Stephen, and I'll give you a breakdown of the net revenue for the three organs.
So for lung, the net revenue was $1.4 million; for heart, it was $1.9 million; and for liver, it was $1.3 million. And just a little more color. For lung and liver, most of that's in the U.S. for heart, most of that's outside the U.S. As far the number of centers...
当然,罗比,这是斯蒂芬,我会告诉你三个机关的净收入细目。
因此,对肺部而言,净收入为140万美元
Waleed Hassanein
So, Robbie, this is Waleed. I think the number of centers right now stands at around 17 initiated centers in the U.S. We expect to see those numbers growth to about 20 by year end. The focus on us is not the number of centers, the focus that we are, Tamer and his team are focusing on is, how we're penetrating in these centers and trying to get the -- now with the two indications in hand, get these centers to be utilizing the OCS Lung in both indications and continue to ramp up the utilization gear. We expect to end the year between around 20 centers. But from that on, we're going to be drilling into the utilization adoption curve within these 20 centers.
所以,罗比,这是Waleed。 我认为现在中心的数量大约是17个在美国发起的中心。我们预计到年底这些数字会增长到20个左右。 对我们的关注不是中心的数量,我们关注的焦点,Tamer和他的团队正在关注的是,我们如何穿透这些中心并试图获得 - 现在有了两个指示,得到 这些中心在两种适应症中都使用OCS肺,并继续增加使用装备。 我们预计今年年底将有大约20个中心。 但从那时起,我们将深入研究这20个中心的利用率采用曲线。
罗比马库斯
And then, Waleed, I saw you guys at the ISHLT meeting. You had a really positive conference. You showed-off some great EXPAND data. Can you just give us an update on how your discussions are going with the clinicians? Where people are most interested in using OCS? As we sit here, we have the question of why wouldn't more centers adopted and more rapidly. So maybe give us some thoughts on the discussions where doctors said not use it, why? And then, how that's picked up since you've presented the data? Thanks.
然后,Waleed,我在ISHLT会议上看到了你们。 你有一个非常积极的会议。 你展示了一些很棒的EXPAND数据。 您能否向我们介绍一下您与临床医生讨论的最新情况? 人们对使用OCS最感兴趣的地方? 当我们坐在这里时,我们有一个问题,即为什么不会有更多的中心被采用并且更快。 那么也许就医生说不使用它的讨论给我们一些想法,为什么? 那么,自从你提交数据以来,这是怎么回事? 谢谢。
Waleed Hassanein
Robbie, first of all, thank you for attending that conference. And as you saw, there was significant interest and momentum around dealing with the data on both heart and lung. And since the meeting, there has been high, I'll call it, high intensity around when is the PMA is going to be approved for the indications to lung. There is significant momentum picking up on the heart front, even though the PMA is still under review. But when we announced the final results for the EXPAND Heart, that generated significant momentum across the U.S. And we expect and we hope to show that momentum in our Q2 and Q3 results.
So net-net, as I told David earlier, we are extremely fortunate that we secured that PMA approval for the lungs in Q2. We really think that will play a key role in accelerating our adoption and smoothing, I would say, smoothing our adoption and facilitating our adoption to avoid any confusion in the indications. And we're looking forward to executing on that goal and demonstrating that in Q2, Q3 and Q4 results.
罗比,首先,感谢你参加那次会议。正如您所看到的,在处理心脏和肺部数据方面存在巨大的兴趣和动力。自从这次会议以来,有很高的,我称之为高强度,PMA何时会被批准用于肺部适应症。尽管PMA仍处于审查阶段,但在心脏方面仍有显着的增长势头。但是当我们宣布EXPAND Heart的最终结果时,这在美国产生了巨大的动力。我们期望并且我们希望在第二季度和第三季度的结果中显示出这种势头。
所以网络,正如我之前告诉大卫的那样,我们非常幸运,我们在第二季度获得了PMA对肺部的批准。我们认为,在加速我们的采用和平滑方面,我们会发挥关键作用,平滑我们的采用并促进我们的采用,以避免在适应症中出现任何混淆。我们期待着实现这一目标,并在第二季度,第三季度和第四季度取得成果。
罗比马库斯
And may be just last from me, in your discussions, where do you think doctors are most excited about using OCS in lung? Is it in the standard criteria? Or is it more in the expanded criteria? Thanks.
并且可能只是我的最后一次,在您的讨论中,您认为医生对在肺部使用OCS最感兴趣? 它符合标准吗? 或者在扩展标准中更多? 谢谢。
Waleed Hassanein
I think, Robbie, that's an interesting question. And obviously, that question exists when you only have one PMA approval. But when you have both indications approved, what we envision is the following. What we envision is a year from now we are not going to see a line in the sand, call it, standard criteria and expanded criteria.
I think that line existed fictitiously because of the way that PMA review cycles has been going on. Ultimately, we stand by our technology and what we believe is if we -- and once we replicate the results we've seen in the trial in these centers in the commercial phase, centers should adopt the OCS technology broadly, both from the expanded criteria, routine indication because OCS adds value in both indications.
So in summary, I think a year from now our goal is to look at the penetration, look at the total volume increasing the center and that will give us the answer to that question. Right now, people are just turning -- beginning to turn the wheel of adoption on. And once we see the outcome, we're seeing centers, new centers that haven't even participated in our study, just use the system a couple of times. And all of a sudden, every lung is coming on board. We hear that they are trying to go out with OCS. And we envision that to continue and we envision that to grow. And over the next three to four quarters, we envision that that delineation will go away. But we need to prove it and we demonstrated to validate that vision.
我想,罗比,这是一个有趣的问题。显然,当您只有一个PMA批准时,这个问题就存在了。但是当你有两个适应症时,我们想象的是以下几点。我们设想的是从现在开始的一年,我们不会看到一条线,称之为标准标准和扩展标准。
我认为这条线存在虚构,因为PMA审查周期一直在进行。最终,我们坚持我们的技术以及我们相信的是,如果我们 - 一旦我们复制了我们在商业阶段在这些中心的试验中看到的结果,中心应该广泛采用OCS技术,均来自扩展的标准,常规指示,因为OCS增加了两种适应症的价值。
总而言之,我认为一年后我们的目标是看看渗透率,看看增加中心的总量,这将给我们这个问题的答案。现在,人们正在转变 - 开始转向采用轮子。一旦我们看到结果,我们看到中心,甚至没有参与我们研究的新中心,只需使用该系统几次。突然之间,每一个肺都在船上。我们听说他们正试图与OCS一起出去。我们设想继续,我们设想成长。在接下来的三到四个季度中,我们预计这种描述将会消失。但我们需要证明这一点,并证明了这一愿景。
会议主持员
Thank you. And our next question comes from Josh Jennings with Cowen. Your line is now open.
谢谢。 我们的下一个问题来自Josh Jennings和Cowen。 你的生产线现已开放。
Josh Jennings
Hi, good afternoon. Thanks for taking the questions. And congrats again on the expanded use criteria in the lung approval. Hoping just start on the reimbursements side. And I think clearly, you guys have proven that Medicare and private payers will pay for clinical trials, and as you ramp up in commercial lung cases and now with the approval. Can you just help us understand where do you see that? I know you've had some comments in the prepared remarks. But maybe you could expand on those and just talk about how successful you've been in terms of payer decisions to-date on the commercial side? And just how reimbursement is flowing through the organ acquisition cost center for your customers?
嗨,下午好。 感谢您提出问题。 并再次祝贺肺部批准中扩大的使用标准。 希望刚开始报销方面。 我想很明显,你们已经证明医疗保险和私人支付者将支付临床试验的费用,并且随着你在商业肺病例中增加并且现在获得批准。 你能帮助我们了解你在哪里看到的吗? 我知道你在准备好的评论中有一些评论。 但也许你可以扩展这些,并谈谈你在商业方面迄今为止在付款人决策方面的成功程度如何? 您的客户如何通过器官购置成本中心获得报销?
Waleed Hassanein
Sure. Thank you, Josh. The reimbursement and flow through the organ acquisition cost center is just the process. It's the way the technology is being reimbursed -- has been reimbursed, given the trial. And it's the commercial reimbursement mechanism then that's not going to change. So that's number one. And that's been validated as we transition centers from trials to commercial lung centers.
I guess the educational piece of that our group, our commercial team and U.S. reimbursement team is going through right now is mainly with new centers that hasn't established the billing history throughout the trial and just learning the billing techniques, billing mechanisms and building the billing history for commercial payers. And that's our team and Tamer's team is doing a phenomenal job, walking them through the process. We have built a repository of case examples and best practices that again our team is leveraging with new centers.
And we obviously can plan and hope to continue to demonstrate that in our quarter-over-quarter growth. We see the reimbursement issue as something that we need to continue to focus and educate new centers on. However, we don't see that as a burden at all.
当然。谢谢,乔希。通过器官获取成本中心的报销和流程就是这个过程。这是技术报销的方式 - 在审判时已经报销了。这是商业报销机制,然后不会改变。这是第一名。当我们将中心从试验过渡到商业肺中心时,这已经得到了验证。
我想我们的团队,我们的商业团队和美国报销团队现在正在进行的教育工作主要是新的中心,这些中心在整个试验期间没有建立计费历史,只是学习计费技术,计费机制和建立商业付款人的账单历史。这就是我们的团队和Tamer的团队正在做一项非凡的工作,让他们完成整个过程。我们已经建立了一个案例和最佳实践的存储库,我们的团队再次利用新的中心。
我们显然可以计划并希望继续证明我们的季度环比增长。我们认为报销问题是我们需要继续关注和教育新中心的问题。但是,我们认为这根本不是负担。
Josh Jennings
And then just on the follow-up question on just the heart CAP program, Continued Access Program. Can you just remind us where you are in terms of the ramp there [Audio gap]
然后只是关于心脏CAP计划,续访问计划的后续问题。 你能告诉我们你在那里的坡道[音频差距]吗?
Waleed Hassanein
…more streamlined. We envision more editing existing agreements rather than creating new agreements, which was the case for us in the lung. Of course, our initial focus is ensuring that we've filed the interactive questions list, followed by securing positive panel outcome. The execution piece and the centers we believe is going to be much more streamlined. But our focus is to make sure that the FDA panel is positive and we get this OCS Heart approved in the U.S. as soon as early 2020.
......更精简。 我们设想更多地编辑现有的协议,而不是创建新的协议,这就是我们在肺部的情况。 当然,我们最初的重点是确保我们已经提交了交互式问题列表,然后确保了积极的小组结果。 执行部分和我们相信的中心将更加精简。 但我们的重点是确保FDA专家组是积极的,我们会在2020年初在美国批准这种OCS Heart。
身份不明的分析师
And then just quickly shifting to liver. Could you just provide an update in trends that you're seeing, enrollment trends in the PROTECT Trial, and just momentum that you've seen in Q1 flow through? And what you expect going forward through the balance of the year?
然后快速转移到肝脏。 您能否仅提供您所看到的趋势的更新,PROTECT试验中的注册趋势,以及您在Q1中看到的动力? 你期望在今年的余额中取得什么进展?
Waleed Hassanein
Thank you, [Cecilia]. I'm going to go on the limb here, which I usually don't like to do too much of. But the liver program has seen the highest rate of enrollment of any program that we've done to-date. That's our sixth or seventh clinical trial, and it is the highest enrollment rate for quarter we've seen in Q1. We expect to see the same rate in Q2. And we should be in a position throughout the study up by the end of this year assuming no increase in the sample size.
That enrollment momentum is generated based on what we are hearing centers are seeing the value for the technology. And we were encouraged and humbled by that. Now we are focused on making sure that we get this trial completed, turn it into a PMA submission as soon as possible, and begin the path towards approval of this very important indication for us.
谢谢,[塞西莉亚]。 我要去这里,我通常不喜欢做太多。 但肝脏计划已经看到我们迄今为止所做的任何计划的入学率最高。 这是我们的第六次或第七次临床试验,这是我们在第一季度看到的季度最高入学率。 我们预计第二季度的利率会相同。 假设样本量没有增加,我们应该在今年年底前完成研究。
招生动力是根据我们听力中心看到的技术价值而产生的。 我们受到了鼓励和谦卑。 现在我们专注于确保我们完成此试验,尽快将其转变为PMA提交,并开始批准这一非常重要的指示。
会议主持员
Thank you. I'm not showing any further questions at this time. I would now like to turn the call back over to management for any closing remarks.
谢谢。 我此时没有再提出任何问题。 我现在想把这个电话转回管理层,以便收到任何结束语。
Waleed Hassanein
Well, thank you so much. We greatly appreciate you taking the time out of your busy schedule to be in this call. And we look forward to meeting in the Q2 results. We greatly appreciate your time. Thank you.
好的,非常感谢你。 我们非常感谢您抽出时间参加此次电话会议。 我们期待在第二季度的结果中见面。 我们非常感谢您的时间。 谢谢。
会议主持员
Ladies and gentlemen, thank you for participating in today's conference. This does conclude today's program and you may all disconnect. Everyone have a wonderful day.
女士们,先生们,谢谢你们参加今天的会议。 这确实结束了今天的计划,你可能会断开连接。 每个人都有美好的一天。
相关问题
TransMedics Group Inc. 电话会议
TransMedics Group Inc. 财务报告
互联网券商的港股、美股开户教程
如果您对美股 或者 港股也感兴趣, 或者想要了解如何开户, 可以加我wechat: xiaobei006006, 同时也可以拉您进美股交流群哦。
最后的最后 祝大家都有一个美好的投资生活哦。
大家也可以关注【美股指南】公众号, 即可获得《小白投资美股指南(雪球「岛」系列)》电子书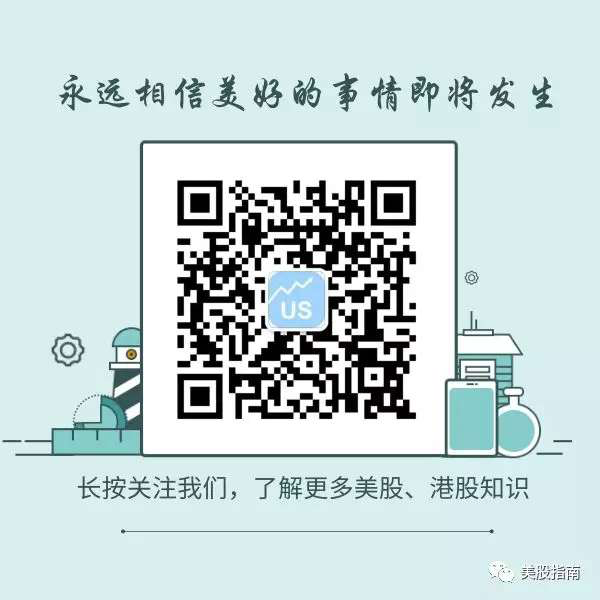 ---
写在最后
---
暂无回复。