NVIDIA 公司 (NVDA) 管理层出席纳斯达克第 40 届伦敦投资者电话会议 (成绩单)
NVIDIA Corporation (NASDAQ:NVDA) Nasdaq's 40th London Investor Conference Call June 13, 2019 9:00 AM ET
NVIDIA公司(纳斯达克股票代码:[NVDA])纳斯达克第40届伦敦投资者大会电话会议2019年6月13日美国东部时间上午9:00
公司参与者
Colette Kress - Chief Financial Officer
身份不明的分析师
Hi, great. So I think we are very excited to have Colette Kress, who is the CFO of NVIDIA for a fireside chat. I have a bunch of questions. I don't want to go through and I am going to hope to leave a couple of minutes at the end to see in the event that there is questions from the audience. So, Colette has been with the company for 6 years as the CFO previously at Cisco, Microsoft and Texas Instruments. So, Colette, did you want to start off with any introductory comments or do you want to me just get started asking you about China right away?
嗨,太棒了。 因此,我认为我们非常高兴能够成为NVIDIA的首席财务官Colette Kress进行炉边谈话。 我有很多问题。 我不想通过,我希望最后留下几分钟,看看有没有来自观众的问题。 因此,Colette在思科,微软和德州仪器公司担任首席财务官已有6年的历史。 所以,科莱特,您是否想从任何介绍性评论开始,或者您是否想要我立即开始向您询问有关中国的信息?
Colette Kress
So, let me set the stage a little bit more than just maybe one country and let's talk about a little bit more. So, listen we have got a really broad portfolio, a lot of things exciting are happening outside of the overall financial markets. In terms of we are busy working our gaming business, the start of overall ray tracing is definitely taking off. We can talk about that a little bit more. Our data center business although still a little bit cloudy. Outside, we are making great progress in terms of inferencing as well in terms of some of the next phases of overall AI focused on conversational AI. We can talk about that. And our automotive engagements couldn't be stronger in terms of the work that we are doing everything from their simulation, their development from Level 2 all the way to Level 5, but we can talk about….
所以,让我把舞台设置得更多,而不仅仅是一个国家,让我们谈谈更多。 所以,听听我们有一个非常广泛的投资组合,很多令人兴奋的事情发生在整个金融市场之外。 就我们正在忙于我们的游戏业务而言,整体光线追踪的开始肯定会起飞。 我们可以多说一点。 我们的数据中心业务虽然仍然有点多云。 在外部,我们在推理方面也取得了很大进展,以及针对会话AI的整体AI的一些下一阶段。 我们可以谈谈这个。 我们的汽车业务在我们从模拟,从第2级一直到第5级的发展所做的工作方面都不会更强大,但我们可以谈论.......
问答环节
Excellent. We are going to talk about all of those things. But to start off, I have had probably 20 some meetings this week and the first quarter for me is, what's going on in China, how should we manage the risk? What is your – I know you are getting that question to, so what do you tell investors on that question? What's your exposure? How to think about it?
优秀。 我们将谈论所有这些事情。 但首先,我本周可能会召开20次会议,第一季度对我来说,中国正在发生什么,我们应该如何应对风险呢? 你知道的是什么 - 我知道你正在接受这个问题,所以你对这个问题告诉投资者什么? 你的曝光是什么? 怎么想呢?
Colette Kress
Yes, to think about, I wouldn't look at it as our exposure in China is what I look at is a very important customer for us. We have been with many of the regions of the world, have a great share of the overall gaming market in China is probably about one-third of our overall business in the Asia-Pac area. And when we think about our overall datacenter, we have indicated that we work across the globe with all of the different hyperscales. Some of those hyperscales are also in China. Our hyperscales in the U.S. are definitely larger, overall check books in terms of the CapEx in the overall purchasing for China, again, is our important person in terms of the work that they do there. Other parts of our business, not so much in terms of an automotive, maybe in terms of it in the future, but the other ones also have some piece of it.
是的,考虑一下,我不会看到它,因为我在中国的曝光是我们看到的对我们来说非常重要的客户。 我们已经与世界上许多地区合作,在中国整体博彩市场占有很大份额,可能约占我们在亚太地区整体业务的三分之一。 当我们考虑整个数据中心时,我们已经表明我们在全球范围内使用所有不同的超标准。 其中一些超标也在中国。 我们在美国的超级大国肯定是更大的,就中国整体采购的资本支出而言,总体支票簿是我们在那里工作的重要人物。 我们业务的其他部分,不是汽车方面,可能在未来,但其他部分也有一部分。
身份不明的分析师
Fair enough. I think you guys have taken a particularly strategic approach to the industry and I want to kind of touch on some of those strategies, one of them is this idea of being a platform company versus a chip company. And I think I will let people – are starting to understand that software is a larger part of your value proposition, but more recently, you have kind of expanding and it seems like you are kind of delivering a whole system solution. So could you maybe tease us out a little bit, how to think about NVIDIA as a platform which is a chip company, what percentage of your revenues are just purely from chips versus chips in software and systems?
很公平。 我认为你们已经对这个行业采取了特别的战略方法,我想要触及其中的一些策略,其中之一就是成为平台公司而不是芯片公司。 我想我会让人们 - 开始明白软件是你的价值主张的一个重要部分,但最近,你有一种扩展,似乎你有点提供整个系统的解决方案。 那么你可以稍微取笑一下,如何将NVIDIA视为一家芯片公司的平台,你的收入中有多少百分比纯粹来自芯片与软件和系统中的芯片?
Colette Kress
So definitely over the last 5 to 10 years, we have worked on that transformation thinking of the full both board approach in terms of what we are doing, but now much more considerably on the full systems. Systems require thinking about all the other different components in the overall computing architecture, but a key part of that is software. In our overall gaming business, software is still a very important piece. We sell the overall boards that go in terms of the desktops. We work in terms of the chip designs within the notebooks and with the overall OEMs, but the software is very key in terms of developing the ecosystem and developing the content that they play the games well. But then if you move towards what we are doing in the enterprise starting with overall Quadro line focusing both on RTX and focusing on the next generation of rendering, software has become a very, very key component. We have taken that business not just focused on Quadro desktops, but the mobility capability adding ray tracing, now you also see ray racing servers rendering servers that will also be available later this year. Moving to the data center, this is where we have such a significant amount of work in terms of leveraging our software platform that we have been working on for more than 10 years and focused on CUDA and have branched off in terms of being able for the menu to create the overall AI frameworks that are so important to the AI wave that we see, but our systems are becoming very material part of our overall business focusing on DGXs, but also focusing with the OEMs as they design out the servers, not just a slot for the overall GPU, but thinking about all of the different components and how they link together. You can even think about our acquisition of the future with overall Mellanox and the importance of that driving more of the compute architecture and what can be done exclusively with the nodes, but also looking at the interconnects and how important that networking layer to accelerated computing will be in the future.
所以,在过去的5到10年里,我们一直在努力实现这一转型,从我们正在做的事情的角度考虑完整的董事会方法,但现在在整个系统上更加充分。系统需要考虑整个计算架构中的所有其他不同组件,但其中一个关键部分是软件。在我们的整体游戏业务中,软件仍然是一件非常重要的事情。我们销售台式电脑的整体电路板。我们在笔记本电脑和整个OEM中的芯片设计方面工作,但软件在开发生态系统和开发他们玩游戏的内容方面非常关键。但是如果你转向我们在企业中所做的事情,从整体Quadro系列开始,专注于RTX并专注于下一代渲染,软件已经成为一个非常非常关键的组件。我们的业务不仅仅集中在Quadro台式机上,而且还增加了光线跟踪的移动功能,现在您还可以看到光线赛车服务器渲染服务器,这些服务器也将在今年晚些时候推出。转移到数据中心,这是我们在利用我们已经工作了10多年的软件平台并专注于CUDA方面做了大量工作的地方,并且在能够实现菜单创建了对我们看到的人工智能浪潮非常重要的整体人工智能框架,但我们的系统正在成为我们整体业务的重要组成部分,专注于DGX,而且在设计服务器时也关注OEM,而不仅仅是整个GPU的插槽,但考虑所有不同的组件以及它们如何链接在一起。您甚至可以考虑通过整体Mellanox获取未来,以及推动更多计算架构的重要性以及可以通过节点专门完成的任务,同时还要考虑互连以及网络层对加速计算的重要性将来。
身份不明的分析师
And so on the topic of Mellanox, can you just remind everybody where we are in the approval process and what needs to happen in order to get that deal closed?
关于Mellanox的主题,您能否提醒每个人我们在批准过程中的位置以及为了达成交易而需要做些什么?
Colette Kress
Sure. We are progressing through the overall approval process. We do have regulatory approval in the U.S. We have completed our filing within China. We have a couple of small other regulatory approval areas and we are still on track to believe we will be able to close this deal by the end of December.
当然。 我们正在逐步完成整个审批流程。 我们在美国有监管部门的批准我们已在中国完成了备案。 我们还有几个小的其他监管审批领域,我们仍然有望相信我们能够在12月底之前完成这笔交易。
身份不明的分析师
Okay, fair enough. And if you look at the profitability of NVIDIA over the last 5 years or so, it really has improved markedly. Would you attribute that to the systems approach that you are taking?
好的,公平的。 如果你看看NVIDIA在过去5年左右的盈利能力,它确实有了明显的改善。 你会将这归因于你正在采用的系统方法吗?
Colette Kress
There are so many different reasons for the overall growth and profitability over this. The advancements that we have done in terms of looking at just different platforms within the computing world to apply the overall GPU technology. The overall GPU technology beginning in the overall PC transforming that to be leveraged in the data center and then balancing our work in the data center to be able to provide that to edge computing as well as we think about the importance of autonomous driving has been such a large importance. But the key thing is each of those expansions and platforms we have maintained consistent overall software across each and every single one of our overall designs that we have. So essentially this software package is universal across, there are different libraries, different components for the different markets that we are doing, but the software is consistent. We are agnostic to any of the different types of components in these platforms whether it be different operating systems, different OEMs, different ODMs, different parts of the world, we are being able to use our GPU universal in that manner. All of these have really driven our overall expansion as well as the importance of the software, because it's one thing to have a leadership position in the technology, in the overall hardware of the GPU from both the performance and performance efficiency standpoint, but the software allows the expansion of the used cases, the different workloads throughout gaming, throughout the overall design in terms of the enterprise as well as what we are seeing in the data center.
总体增长和盈利能力有很多不同的原因。我们在查看计算世界中的不同平台以应用整体GPU技术方面取得的进步。从整体PC开始整体GPU技术转变为在数据中心中利用,然后平衡我们在数据中心的工作,以便能够提供到边缘计算以及我们考虑自动驾驶的重要性已经是这样的非常重要。但关键是每个扩展和平台我们在我们的整体设计中保持一致的整体软件。所以基本上这个软件包是通用的,有不同的库,我们正在做的不同市场的不同组件,但软件是一致的。我们对这些平台中的任何不同类型的组件都是不可知的,无论是不同的操作系统,不同的OEM,不同的ODM,世界的不同部分,我们都能够以这种方式使用我们的GPU通用。所有这些都真正推动了我们的整体扩展以及软件的重要性,因为从性能和性能效率的角度来看,在GPU的整体硬件中拥有技术领先地位是一回事,但是软件允许扩展用例,整个游戏中的不同工作负载,贯穿整个设计,包括企业以及我们在数据中心看到的内容。
身份不明的分析师
Alright. It seems to me that, that approach makes your products stickier with your clients, is that fair?
好的。 在我看来,这种方法使您的产品更贴近您的客户,这是公平的吗?
Colette Kress
Stickier, absolutely. It's a decision that they make when they choose to use NVIDIA that they know that the help is there from an overall programming. If it is not available in the market or if it is a new type of workload, they know it is very easy to both use overall CUDA to advance with all of the different libraries that we have created as well as just the help that NVIDIA will provide them along the way in terms of building out their workloads or new types of works that they want to do.
绝对是粘性的。 这是他们在选择使用NVIDIA时做出的决定,他们知道整体编程的帮助就在于此。 如果它在市场上不可用或者它是一种新型工作负载,他们知道使用整体CUDA来推进我们创建的所有不同库以及NVIDIA将提供的帮助是非常容易的。 在构建他们想要做的工作量或新类型的工作方面提供他们。
身份不明的分析师
I want to touch on your online gaming strategy, I think most investors and gamers think of you see as the high-end PC gaming platform, but it seems like we are starting to grow the market on the online gaming side and your GeForce NOW solution, it seems like there is a different business model than what investors are normally used to where you are perhaps sharing in the CapEx and sharing on the revenue side. So, can you clarify the model on GeForce NOW, how should we think about that?
我想谈谈你的在线游戏战略,我认为大多数投资者和游戏玩家都认为你看作是高端PC游戏平台,但似乎我们开始在网络游戏方面和你的GeForce NOW解决方案上开拓市场 ,似乎有一种不同于投资者通常习惯的商业模式,您可能会在资本支出中分享并在收益方面分享。 那么,你能否在GeForce NOW上澄清这个模型,我们该怎么想呢?
Colette Kress
Sure. The overall expansion of the gaming market has been phenomenal in the last 5 years. We have really seen gaming move to an entertainment overall sport, a overall socialization platform for people to stay connected with their friends. What that has evolved is yes, we still are the king of the overall high-end overall gaming on the most popular platform, which is the PC platform. We have advanced from the desktop in terms of a mobile capability also with the notebooks, but now we are also addressing what we see is the future of possibly streaming overall market for games. Now, it's a different type of business model. It's a different type of overall capability that we need to provide to the overall gamer. There will still always be that high end desktop configuration and it's important to the AAA games. It's important to the overall top overall gamers in the world, but the streaming allows us to expand the market, expand to gamers that you have chosen not to have a dedicated machine for gaming or haven't actually been able to do high-end gaming, because they chose a suboptimal PC. Likewise, thinking about our overall Mac users lot of games aren't readily available for the overall Mac and that streaming gives them the option. So we are approaching the market in multiple ways. But one of the first ways is focused on the telcos. The telcos have a great access to many of those overall consumers and have the overall ability to bundle the overall streaming gaming with many of the other services that they provide their overall customers. Now the business model in this case is we are helping them develop their overall data center which they are vetting for overall 5G and putting in overall data center capabilities using GPUs and then working in terms of a share model with what they will provide to the overall streamers. A great model we have this currently on track with overall Softbank and LGU+. So, we are really excited about that with many others lined up in the overall pipeline for us to consider. Our GForce Now is a great option for what we think about the overall game developers that develop the content. It is important that we both work on key innovations to drive this market. We have worked on building and adding ray tracing adding now the overall capability of streaming, but allowing them to maintain the revenue that they well deserve for the games that they are bringing into market. So this is essentially renting an overall PC in the cloud. It's not about taking that overall game revenue away from the overall game builders, so really exited about both of these options and the increasing expansion of the overall gaming market to the many out there that just maybe not have the chance to realize the fun of it.
当然。在过去的5年中,游戏市场的整体扩张是惊人的。我们确实看到游戏转向娱乐整体运动,这是一个让人们与朋友保持联系的整体社交平台。已经发展的是,我们仍然是最受欢迎的平台,即PC平台上的整体高端整体游戏的王者。我们在笔记本电脑的移动功能方面也从台式机发展,但现在我们也正在解决我们看到的可能是整体游戏市场的未来。现在,它是一种不同类型的商业模式。这是我们需要为整个游戏玩家提供的不同类型的整体能力。仍然会有高端桌面配置,这对AAA游戏很重要。这对于全球顶级整体游戏玩家来说非常重要,但是流媒体可以让我们扩展市场,扩展到你选择不拥有专用游戏机或者实际上无法进行高端游戏的游戏玩家,因为他们选择了次优PC。同样,考虑到我们整体Mac用户的大量游戏并不适用于整个Mac,并且流式传输为他们提供了选择。所以我们正以多种方式接近市场。但第一种方式之一是专注于电信公司。电信公司可以很好地访问许多整体消费者,并且能够将整体流媒体游戏与他们为整体客户提供的许多其他服务捆绑在一起。现在,这种情况下的商业模式是我们正在帮助他们开发他们正在审查整体5G的整体数据中心,并使用GPU提供整体数据中心功能,然后在共享模型方面工作,以及他们将为整体提供的内容幡。一个伟大的模型我们目前正在进行整体软银和LGU 。因此,我们对此感到非常兴奋,其他许多人都在整个管道中排队等待我们考虑。我们的GForce Now是我们对开发内容的整体游戏开发者的一个很好的选择。重要的是,我们都在致力于推动这一市场的关键创新。我们致力于构建和添加光线跟踪,现在增加了流媒体的整体功能,但允许他们保持他们应该为他们带入市场的游戏带来的收入。所以这实际上是在云端租用一台整体PC。这并不是要将整体游戏收入从整体游戏制造商那里拿走,所以真正退出了这两个选项以及整体游戏市场不断扩大到那些可能没有机会实现它的乐趣。
身份不明的分析师
So, just to be clear you are the view this expands the market it does not cannibalize your existing market?
那么,为了清楚你是否认为这扩大了市场,它不会蚕食你现有的市场?
Colette Kress
Definitely in the near-term it is an absolute expansion of the market. There are many people that would just like the opportunity to continue gaming anywhere and there is a large amount of them that have not had access to gaming at all.
绝对在短期内它是市场的绝对扩张。 很多人都希望有机会继续在任何地方进行游戏,并且有很多人根本无法访问游戏。
身份不明的分析师
Fair enough. And last strategy question here on the earnings call Jen-Hsun said that NVIDIA is not an accelerator company it's an accelerated computing company, what's the message for us there, what does that mean?
很公平。 关于盈利电话的最后策略问题Jen-Hsun说NVIDIA不是加速器公司,它是一家加速计算公司,那里的信息是什么,这意味着什么?
Colette Kress
Yes. So an accelerator is necessary given the overall end of Moore's Law. We are looking at how are we going to expand computing efficiently in the future given the slowdown of Moore's Law, the use of an accelerator has always been an option in this case and have been around for some time. We still own a significant percentage of the accelerator overall market and accelerated means something that is added on top of the general purpose overall compute, but often an accelerator is limiting. An accelerator rarely has the overall programming capabilities, rarely has the overall the software stack in order to enhance other types of components in the underlying platform. When you think about where we are focused on with our overall GPUs and overall future Mellanox acquisition, we are thinking about the entire compute platform. We are thinking about how accelerating all levels of what we can do in that platform from the networking level as well as all of intersects that may happen between the software, the networking, the CPU. So the accelerating computing has to think about all of these things jointly together in terms of what we are adding.
是。因此,鉴于摩尔定律的总体结束,加速器是必要的。鉴于摩尔定律的放缓,我们正在考虑如何在未来有效地扩展计算,在这种情况下,加速器的使用一直是一种选择并且已经存在了一段时间。我们仍然拥有加速器整体市场的很大一部分,并且加速意味着在通用整体计算之上添加的东西,但通常加速器是限制性的。加速器很少具有整体编程功能,很少有整体软件堆栈以增强底层平台中的其他类型的组件。当您考虑我们的整体GPU以及未来Mellanox的整体收购时,我们正在考虑整个计算平台。我们正在考虑如何从网络级别以及软件,网络和CPU之间可能发生的所有交叉加速我们在该平台上可以做的所有级别。因此,加速计算必须在我们添加的内容中共同考虑所有这些事情。
身份不明的分析师
Okay, that's helpful. Thank you. So, let's go through some of the opportunities you originally were talking about on the gaming side, so this last quarter the gaming increased by 11% sequentially declined 39% year-over-year. To what extent, is that 39% decline on a year-over-year basis, crypto versus inventories and pure gaming cards. And since where you are now you bounce sequentially up, does that mean that where the inventory issues are behind us?
好的,这很有帮助。 谢谢。 所以,让我们来看看你最初在游戏方面谈论的一些机会,因此上一季度游戏增长了11%,比去年同期下降了39%。 在多大程度上,同比下降39%,加密与库存和纯游戏卡相比。 而且既然你现在在哪里顺利反弹,这是否意味着库存问题已经落后于我们?
Colette Kress
Sure. So, we do have the growth sequentially. We believe we are back on to a sequential growth and we do think this will continue throughout the year. Our prior year definitely was influenced by the availability of overall crypto, the possibility of using overall GPU cards. So essentially it was just a very difficult comp for us to overcome. The inventory – excess inventory, we believe for the most part is pretty much behind us. We believe we are now able to concentrate on our full stack of Turing that is now available in the market, focus on the great capabilities of ray tracing that, that begins and we believe our hopes of normalization of our overall business will be occurring somewhere between Q2 and Q3.
当然。 所以,我们确实有顺序增长。 我们相信我们将恢复连续增长,我们确实认为这将在全年继续。 我们的前一年肯定受到整体加密的可用性的影响,使用整体GPU卡的可能性。 所以基本上这对我们来说只是一个非常困难的补偿。 库存 - 过剩库存,我们认为大部分都远远落后于我们。 我们相信我们现在能够专注于现在市场上可用的全套图灵,专注于光线跟踪的强大功能,这一点开始,我们相信我们整体业务正常化的希望将发生在介于两者之间 Q2和Q3。
身份不明的分析师
Okay, excellent. Gaming notebooks have been growing and you talked about your Max-Q gaming notebooks, what is Max-Q, what is the opportunity here?
好的,非常好。 游戏笔记本一直在增长,你谈到你的Max-Q游戏笔记本,什么是Max-Q,这里有什么机会?
Colette Kress
Yes. Max-Q is a great design that we worked with, with our overall OEMs worldwide, because we realized that gamers wanted to be mobile, but they were not willing to go backwards and give up their thin and light. They wanted thin and light. And they wanted high performance at the same time. And so we worked with a design with the OEMs incorporating, which we call Max-Q. We have now launched since CES probably more than 120 different laptops of high-end gaming capabilities, but also bringing ray tracing both to the consumer, the prosumer as well as the enterprise capabilities. These are important leading edge, very great gaming notebooks at just the same great performance that you would see in our high-end desktops as well.
是。 Max-Q是我们与全球OEM合作的优秀设计,因为我们意识到游戏玩家想要移动,但他们不愿意倒退并放弃他们的轻薄。 他们想要轻薄。 他们希望同时获得高性能。 因此我们采用了OEM的设计,我们称之为Max-Q。 我们现在推出了自CES以来可能超过120种不同的笔记本电脑的高端游戏功能,同时也为消费者,消费者以及企业功能带来了光线跟踪。 这些都是重要的前沿,非常出色的游戏笔记本电脑,具有与您在高端台式机中看到的相同的卓越性能。
身份不明的分析师
Okay. Then on the other opportunity, it seems to be ray tracing where or how important is ray tracing, where are we on the games that are available. And I saw a press release from you guys on this topic this week I think, so bring us up to speed on ray tracing?
好的。 然后在另一个机会,它似乎是光线追踪射线追踪的重要地点或重要性,我们在哪里可用的游戏。 本周我看到了你们关于这个话题的新闻稿,所以让我们快速了解光线追踪?
Colette Kress
Yes. Ray tracing we believe will be essential for the next generation of gaming. It is a distinguished piece of architecture and capabilities that allows things to look near real, no longer simulating the capabilities of ray tracing and the physics behind it, but actually doing it in real time. All of our Turing cards starting well into about the $300 price point or lower can absolutely use overall ray tracing. We announced many new games starting back in the late fall, but even in this last week and a half through Computex, through E3, we probably have nearly half a dozen new games, including Call of Duty, Cyberpunk and a couple other really great games coming out. We have the endorsement of the ecosystem all the game engines that are out there that are building as well as the APIs from Microsoft and others to begin the entire ecosystem focused on ray tracing. We are the hardware platform now that is only focused on overall ray tracing. So, we are really pleased about the ongoing excitement that is being brought with ray tracing.
是。我们相信Ray追踪对下一代游戏至关重要。它是一个独特的架构和功能,允许事物看起来接近真实,不再模拟光线跟踪的能力和它背后的物理,但实际上是实时做的。我们所有的图灵卡都可以在300美元左右或更低的价格点开始使用,可以绝对使用整体光线跟踪。我们在秋末推出了许多新游戏,但即使在最近一周半的时间里通过Computex,通过E3,我们可能还有近六种新游戏,包括使命召唤,Cyber​​punk和其他一些非常棒的游戏出来。我们已经认可了生态系统中所有正在构建的游戏引擎,以及来自Microsoft和其他人的API,以开始专注于光线跟踪的整个生态系统。我们现在是硬件平台,仅专注于整体光线追踪。因此,我们对光线跟踪带来的持续兴奋感到非常高兴。
身份不明的分析师
Okay. Let's shift over to the data center declined by 10% year-over-year by 7% sequentially, I think every company that sells into the data center saw great growth last year and more recently some declines. And I think most companies believe that there is a digestion period that's going on in the data center. Can you talk about what is the visibility like today and the data center? And can you describe the order process or the forecasting process for the data center, are your customers pinging you or are they asking about lead times, do you they give you visibility into programs that they are going to have in the back half of the year. Can you just shine a little light on that process for us?
好的。 让我们转移到数据中心的数量比去年同期下降了10%,我认为每一家销售到数据中心的公司去年都有很大的增长,最近有一些下降。 我认为大多数公司认为数据中心正在进行消化期。 您能谈谈今天和数据中心的可见性吗? 您是否可以描述数据中心的订单流程或预测流程,您的客户是否正在为您打电话或是否询问交货时间,您是否可以让您了解他们将在今年下半年开展的计划。 你能为我们点亮这个过程吗?
Colette Kress
Sure. So at the latter half of 2018, there was a significant amount of purchase worldwide hyperscales and others associated with the overall data center. Probably, what they will refer to is a little bit too much. So what we saw once we turn that corner into 2019, saw the first month of January, we feel there was a lot of re-planning that was occurring across the world, in terms of how much will they be purchasing in terms of this year. That re-planning took a good portion of the first quarter. And so as we have moved into now the second quarter still a little cloudy in terms of what we see into the data center, but we do believe the second half will be a stronger second half as they will return to overall purchasing. Our confidence relies on our overall engagement at the engineering level. We have several ongoing engagements at all times across the board whether that be with hyperscales, whether that be with consumer internet companies or several enterprises as they think about the use of GPUs on a broad possible uses from training to inferencing in terms of machine learning with their overall data science. So a significant amount of work is there that leases with the overall confidence. We don't have a case where the order processing is a PO, what we are going to use those engagements of the engineering as they have proven to be very timely in terms of when we think about the ordering that will happen with the customers.
当然。因此,在2018年下半年,全球范围内出现了大量购买超大规模以及与整个数据中心相关的其他超级市场。可能他们所指的是有点太多了。所以我们看到,一旦我们将这个角落转变为2019年,看到1月的第一个月,我们觉得世界各地正在进行大量的重新规划,就今年的购买量而言。重新规划占了第一季度的很大一部分。因此我们现在已经进入第二季度,我们对数据中心的看法仍然有点多云,但我们相信下半年将会更强劲,因为它们将回归整体采购。我们的信心取决于我们在工程层面的整体参与度。无论是消费者互联网公司还是多家企业,我们都会随时与您进行多次持续的合作,因为他们考虑使用GPU从机器学习方面的培训到推理的广泛可能用途他们的整体数据科学。因此,大量的工作是以整体信心租赁的。我们没有订单处理是PO的情况,我们将使用这些工程项目,因为它们已经证明在我们考虑客户将要进行的订购时非常及时。
身份不明的分析师
The inference market as it was a bright spark for you in data center it was up – sequentially it was up year-over-year and you talked about your T4 product here, what is – how big is inferencing and what's the opportunity?
推理市场对你来说是一个明亮的火花,它在数据中心上升了 - 顺序它逐年上升,你在这里讨论了你的T4产品,是什么 - 推论有多大,机会是什么?
Colette Kress
So, the inferencing is an enormous opportunity worldwide. It has generally been a CPU industry for quite sometime and however what we are seeing is the overall inferencing workload change quite a bit. It is much more advanced, many more different types of algorithms that transpire during that inferencing process. You are seeing inferencing at the edge. You are seeing inference at the enterprise levels, they even think about the overall machine learning. So what we are working on is continuing to establish the overall GPUs that are engineered specifically for inferencing. You saw our release of our overall T4. It went to Google's Cloud first. It is now getting broadly adopted and becoming an important part of our data center business. It is now moved into the teens or the double-digit levels as a percentage of our overall data center business. So we are very confident that our position in here will continue to grow as we go forward and we are very pleased with the overall acceptance that we have seen so far.
因此,推理在全球范围内是一个巨大的机会。它通常是一个CPU行业很长一段时间,但我们看到的是整体推理工作量的变化相当多。它是更先进的,在该推理过程中发生的更多不同类型的算法。您正在边缘看到推理。您正在企业层面看到推断,他们甚至会考虑整体机器学习。因此,我们正在努力的是继续建立专为推理而设计的整体GPU。你看到了我们发布的整体T4。它首先进入了Google的云端。它现在已被广泛采用并成为我们数据中心业务的重要组成部分。它现在已转入青少年或两位数的水平,占我们整体数据中心业务的百分比。所以我们非常有信心,我们在这里的地位将会继续增长,我们对目前为止所看到的全面接受度感到非常满意。
身份不明的分析师
And just last question on the data center side, actually on the inferencing one of the things that Jen-Hsun said was driven by the inferencing opportunities, driven by advancements in conversational AI. What is conversational AI, where do we see this right now?
而就数据中心方面的最后一个问题,实际上是推论Jen-Hsun所说的由推理人工智能的进步推动的推理机会所驱动的事情之一。 什么是会话AI,我们现在在哪里看到这个?
Colette Kress
Yes. Conversational AI is a great new thing. We demonstrated a bit of it a couple of months ago at our DTC. And what we are talking about here is a discussion with your computing platform whether that be your phone, whether that be your PC and a response back in a simulated stage. So what that is, is both understanding natural language processing, speech recognition and synthesizing back in voice, this can be everything from recommendation engines as well as just catering for overall answers with just a normal conversation type of look. A lot of this started in its early stages with the release of Google and BERT. BERT is their natural language processing model and many of the hyperscales are working to adopt something similar. So, yes, we are in the early stages, but this is yet again another super important evolution of AI, AI training and the overall neural nets that will be needed to support this type of feature.
是。 会话AI是一个很棒的新事物。 几个月前我们在DTC上展示了一点。 我们在这里讨论的是与您的计算平台讨论是否是您的手机,无论是您的PC还是模拟阶段的响应。 那就是理解自然语言处理,语音识别和语音合成,这可以是推荐引擎的所有内容,也可以仅仅通过正常的会话类型来满足整体答案。 随着Google和BERT的发布,其中很多都是在早期阶段开始的。 BERT是他们的自然语言处理模型,许多超文本正在努力采用类似的东西。 所以,是的,我们处于早期阶段,但这又是人工智能,人工智能培训和支持这类功能所需的整体神经网络的另一个超级重要演变。
身份不明的分析师
And then you also talked about the RTX server to target rendering remote workstations, cloud gaming and that Disney and Pixar have embraced this solution as a customer, what is the implication of RTX server, what is it?
然后你还谈到了RTX服务器,目标是渲染远程工作站,云游戏以及迪士尼和皮克斯作为客户采用这种解决方案,RTX服务器的含义是什么,它是什么?
Colette Kress
Sure. RTX server as well as our RTX overall Quadro workstations, are super important for this piece of rendering that happens in the enterprise, very popular in the film industry, in the overall design industry. They spend hours building frame by frame of what they need for many of the special effects that we see in all these great movies. And what that usually takes is overnight work sending out to the overall data farms for them to overall render that, for them to come back, look at the overall work and continue to make tweaks. We are now able to do that rendering in real time with our overall capabilities, with our ray trace overall GPUs. So, our GPUs availability within Quadro and we have more than 10 different OEMs that have built the RTX servers that will also be able to transform the amount of time. As generally again CPU market, there is probably about 1.5 million overall CPUs installed and over the next several years, we hope to refresh those with GPU offerings that allow them to speed up the entire rendering process.
当然。 RTX服务器以及我们的RTX整体Quadro工作站对于在企业中发生的这种渲染非常重要,在整个设计行业中非常流行于电影行业。他们花费数小时逐帧构建他们所需要的许多特效,这些特效在我们所有这些伟大的电影中都能看到。而通常需要的是一夜之间的工作,向整个数据农场发送,以便他们整体呈现,让他们回来,看看整体工作并继续进行调整。我们现在能够通过我们的光线跟踪整体GPU实现我们的整体功能实时渲染。因此,我们在Quadro中的GPU可用性,我们有超过10个不同的OEM,它们构建了RTX服务器,这些服务器也能够转换时间。正如CPU市场一般,安装的CPU总数可能达到150万左右,在接下来的几年里,我们希望能够刷新GPU产品,以便加速整个渲染过程。
身份不明的分析师
Okay. We have about 2 minutes left and I do want to have the opportunity for anyone from the floor to ask a question. Do we have a question from the audience?
好的。 我们还剩2分钟左右,我确实希望有机会让任何人在场上提问。 我们是否有来自观众的问题?
身份不明的分析师
[Question Inaudible] concentration about sort of two big supplies getting together, particularly in China obviously given the background of it?
[问题听不清]关于两种大型物资聚集在一起的重点,特别是在中国明显的背景下呢?
Colette Kress
In the case of NVIDIA and Mellanox as we had discussed at the announcement of video, what is unique about this is there really is absolutely no overlap in terms of the work that we do. We each provide unique pieces within the data center in terms of the capabilities. I think our work is complimentary and we will continue to provide both our products as well as their products as we move forward. The goal of this is the strategic opportunities as we move forward. What can we now build together long-term in order to help improve and advance this overall industry, but no other feedback that we have received.
对于NVIDIA和Mellanox,正如我们在视频公告中所讨论的那样,这方面的独特之处在于我们所做的工作确实没有重叠。 我们每个人在功能方面都在数据中心内提供独特的部分。 我认为我们的工作是免费的,我们将继续提供我们的产品和产品。 我们的目标是在我们前进的过程中获得战略机遇。 我们现在可以长期共同建设什么,以帮助改善和推进整个行业,但没有其他反馈我们收到。
身份不明的分析师
And that will have to be the last word. Colette, thank you very much joining us today.
这必须是最后一个字。 科莱特,非常感谢你今天加入我们。
Colette Kress
Thank you too.
也谢谢你。
相关问题
互联网券商的港股、美股开户教程
如果您对美股 或者 港股也感兴趣, 或者想要了解如何开户, 可以加我wechat: xiaobei006006, 同时也可以拉您进美股交流群哦。
最后的最后 祝大家都有一个美好的投资生活哦。
大家也可以关注【美股指南】公众号, 即可获得《小白投资美股指南(雪球「岛」系列)》电子书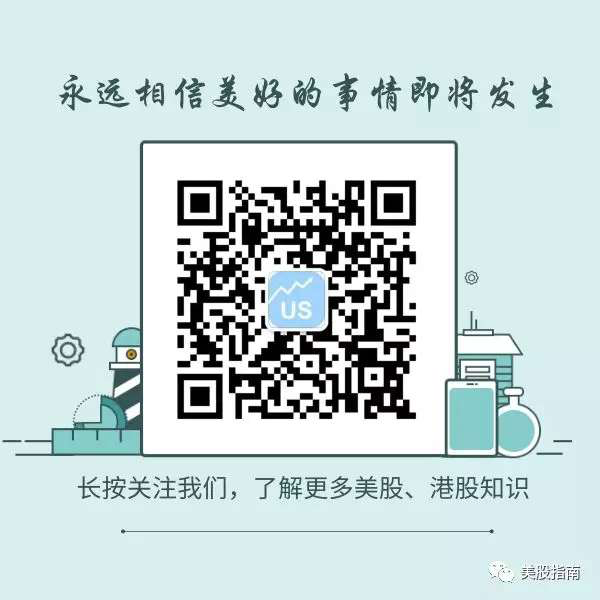 ---
写在最后
---
暂无回复。