Culp,Inc。(CULP) 首席执行官 Frank Saxon 在 2019年 第四季度业绩 - 收益电话会议记录
Culp, Inc. (NYSE:CULP) Q4 2019 Earnings Conference Call June 13, 2019 11:00 AM ET
Culp,Inc。(纽约证券交易所代码:[CULP])2019年第四季度收益电话会议2019年6月13日美国东部时间上午11:00
公司参与者
Dru Anderson - IR
Frank Saxon - CEO
Iv Culp - COO
Ken Bowling - CFO
Boyd Chumbley - President, Upholstery Fabrics
德鲁安德森 - IR
Frank Saxon - 首席执行官
Iv Culp - 首席运营官
Ken Bowling - 首席财务官
Boyd Chumbley - 室内装潢面料总裁
电话会议参与者
Bobby Griffin - Raymond James
John Baugh - Stifel
Marco Rodriguez - Stonegate
鲍比格里芬 - 雷蒙德詹姆斯
John Baugh - Stifel
Marco Rodriguez - Stonegate
会议主持员
Good day, and welcome to the Culp's fourth quarter 2019 earnings conference call. Today's call is being recorded.
At this time, for opening remarks and introductions, I would like to turn the call over to Ms. Dru Anderson. Please go ahead.
美好的一天,欢迎来到Culp的2019年第四季度财报电话会议。 今天的电话正在录音。
在这个时候,对于开场白和介绍,我想把这个电话转给Dru Anderson女士。 请继续。
德鲁安德森
Thank you. Good morning, and welcome to the Culp conference call to review the company's results for the fourth quarter and fiscal 2019.
As we start, let me state that this morning's call will contain forward-looking statements about the business, financial condition and prospects of the company. Forward-looking statements are statements that include projections, expectations or beliefs about future events or results or otherwise are not statements of historical fact. The actual performance of the company could differ materially from that indicated by the forward-looking statements because of various risks and uncertainties.
These risks and uncertainties are described in our regular SEC filings, including the company's most recent filings on Form K and Form 10-Q. You are cautioned not to place undue reliance on forward-looking statements made today, and each such statement speaks only as of today. We undertake no obligation to update or to revise forward-looking statements.
In addition, during this call, the company will be discussing non-GAAP financial measurements. A reconciliation of these non-GAAP financial measurements to the most directly comparable GAAP financial measurements is included as a schedule to the company's 8-K filed yesterday and posted on the company's website at culp.com.
A slide presentation with supporting summary financial information and additional performance charts are also available on the website as part of the webcast of today's call. With respect to certain forward-looking free cash flow information, the comparable GAAP and reconciling information is not available without unreasonable effort and is significant – is similar to the significance of the historical free cash flow information which is available in the company's 8-K filed yesterday and posted on the company's website.
I will now turn the call over to Frank Saxon, Chairman and Chief Executive Officer of Culp. Please go ahead, sir.
谢谢。早上好,欢迎参加Culp电话会议,回顾公司第四季度和2019财年的业绩。
在我们开始时,请允许我声明今天上午的电话将包含有关公司业务,财务状况和前景的前瞻性陈述。前瞻性陈述是包含有关未来事件或结果的预测,预期或信念或不是历史事实陈述的陈述。由于各种风险和不确定性,公司的实际业绩可能与前瞻性陈述所表明的大不相同。
这些风险和不确定性在我们的常规SEC文件中有所描述,包括公司最近提交的表格K和表格10-Q。谨请阁下不要过分依赖今天所作的前瞻性陈述,并且每一个陈述仅在今天发表。我们没有义务更新或修改前瞻性陈述。
此外,在此次电话会议中,公司将讨论非GAAP财务指标。这些非GAAP财务指标与最直接可比的GAAP财务指标的对账包含在昨天提交给公司8-K的时间表中,并发布在公司网站culp.com上。
作为今天电话会议网络的一部分,网站上还提供了幻灯片演示文稿,其中包含支持摘要财务信息和其他性能图表。对于某些具有前瞻性的自由现金流信息,如果没有不合理的努力,则无法获得可比较的GAAP和对账信息,并且具有重要意义 - 类似于公司8-K提供的历史自由现金流信息的重要性。昨天发布在公司网站上。
我现在将电话转交给Culp董事长兼首席执行官Frank Saxon。请继续,先生。
弗兰克撒克逊
Good morning and thank you for joining us today. I would like to welcome you to the Culp quarterly conference call with analysts and investors. With me on the call day is Iv Culp, our President and Chief Operating Officer; Ken Bowling, Chief Financial Officer, excuse me, and Boyd Chumbley, President of our Upholstery Fabrics business, who will be dialing in remotely.
I'll begin the call with some brief comments, and Ken will then review the financial results for the quarter. I will then update you on the strategic actions in each of our segments. After that, Ken will review our first quarter fiscal 2020 outlook. We'll then be happy to take your questions.
We faced a number of significant challenges in the fourth quarter, primarily related to global trade disruption and an overall weaker retail environment. There were continuing headwinds associated with the low priced imported mattresses from China and the excess supply of these mattresses disrupted the market and affected many of our customers. The outcome for Culp was reduced demand for our mattress fabrics and sewn covers.
Our Upholstery Fabrics business was affected by the softer retail climate for furniture and uncertainty surrounding international tariffs and the associated geopolitical risk. However, even with the lower sales for Q4, we were pleased to have another year of overall higher annual sales for Upholstery Fabrics business. These results included the first full year contribution from Read Window Products, which we acquired late in fiscal 2018.
In spite of the challenging market conditions, throughout the year, we continued to execute our product driven strategy in each of our businesses with a relentless focus on design creativity and product innovation. Our ability to deliver diverse product mix and reach new market segments has been a key differentiator for Culp in all of our marketplaces, and will remain our strategic focus going forward. We will continue to diversify both our product and customer mix in mattress and Upholstery Fabrics with unique opportunities to expand in the hospitality market.
We also have the ability to extend our market reach through Culp Home Accessories, our finished products business offering bedding accessories and home goods direct to both consumers and businesses. We have a flexible, global platform to support our business segments with the ability to respond to changing demand as market conditions improve. And importantly, we have a strong balance sheet and the financial flexibility to pursue our growth strategy. We look forward to the opportunities ahead for Culp in fiscal 2020. Additionally, we believe that May 29, 2019 ruling by the US Department of Commerce imposing punitive anti dumping duties on Chinese made mattresses will provide relief for the domestic mattress industry in our current fiscal year and ultimately lead to improving conditions for our business.
I'll now turn the call over to Ken, who will review the financial results for the quarter and year.
早上好,谢谢你今天加入我们。我想欢迎您与分析师和投资者一起参加Culp季度电话会议。我在电话会议当天是我们的总裁兼首席运营官Iv Culp;首席财务官Ken Bowling,请原谅我,以及我们的室内装潢面料业务总裁Boyd Chumbley,他将远程拨打电话。
我将以一些简短的评论开始电话会议,然后肯将审查本季度的财务业绩。然后,我将向您介绍我们每个细分市场的战略行动。之后,肯将审查我们的2020财年第一季度展望。然后我们很乐意回答您的问题。
我们在第四季度面临许多重大挑战,主要与全球贸易中断和整体疲软的零售环境有关。来自中国的低价进口床垫仍然存在不利因素,这些床垫供应过剩扰乱了市场并影响了我们的许多客户。 Culp的结果是减少了对床垫面料和缝制面料的需求。
我们的室内装潢面料业务受到家具零售环境疲软及国际关税不确定性及相关地缘政治风险的影响。然而,即使第四季度的销售额下降,我们也很高兴能再次提升室内装潢面料业务的年度销售额。这些结果包括我们在2018年末收购的Read Window Products的第一个全年贡献。
尽管市场环境充满挑战,但我们在全年业务中继续执行产品驱动战略,不断关注设计创意和产品创新。我们提供多样化产品组合并开拓新细分市场的能力一直是Culp在所有市场中的关键差异化因素,并将继续成为我们未来的战略重点。我们将继续将床垫和室内装饰面料的产品和客户组合多元化,并在酒店市场拓展业务。
我们还有能力通过Culp Home Accessories扩展我们的市场范围,Culp Home Accessories是我们的成品业务,直接向消费​​者和企业提供床上用品和家居用品。我们拥有灵活的全球平台,可以支持我们的业务部门,以便在市场条件改善时响应不断变化的需求。而且重要的是,我们拥有强大的资产负债表和财务灵活性,以实现我们的增长战略。我们期待在2020财年Culp面临未来的机遇。此外,我们认为2019年5月29日美国商务部对中国制造的床垫征收惩罚性反倾销税的裁决将为我们目前的财政状况下的国内床垫行业带来缓解一年,最终导致我们的业务条件改善。
我现在将电话转到肯,他将审查本季度和年度的财务业绩。
Ken Bowling
Thanks, Frank. As mentioned earlier on the call, we have posted slide presentations to our Investor Relations website that cover key performance measures. We have also posted our capital allocation strategy. Here are the financial highlights for the fourth quarter. Net sales were 71 million, down 9.2% compared with the prior year. On a pre-tax basis, the company reported income of 1.5 million, compared with pre-tax income of 6.5 million for the fourth quarter of last year.
The financial results for this quarter included a non-recurring charge of $500,000 for the company's charitable contribution to the University of North Carolina at Chapel Hill, payable over a period of three years, in honor of our co-founder and former Chairman, Robert G. Culp, III. Excluding this charge, pre-tax income for the fourth quarter of fiscal 2019 was $2 million. Net loss attributable to Culp, Inc. shareholders was 1.4 million, or $0.11 per diluted share, for the fourth quarter, compared with net income of 12.7 million, or $1 per diluted share, for the prior year period. Notably, this net loss was attributable to 199.7% tax rate for the quarter.
Income taxes for the fourth quarter of fiscal 2019 reflect the mix of the company's taxable income favoring its foreign tax jurisdictions located in China and Canada that have higher income tax rates in relation to the US, and a significant decline in US taxable income, which was more than anticipated. This resulted in a significant increase in the company's Global Intangible Low Taxed Income or GILTI Tax and led to the 199.7% tax rate.
However, income taxes incurred in the US on a cash basis were minimal due to the utilization of the company's US Federal net operating loss carryforward generated in fiscal 2019. Additionally, our income taxes reflect provisional adjustments that represented the income tax effects of tax reform enacted in late 2017. No provisional adjustments associated with the tax reform were recorded in the fourth quarter of fiscal 2019, while such provisional adjustments resulted in an income tax benefit totaling $8 million that was recorded in the fourth quarter of fiscal 2018.
For fiscal 2019, net sales were 296.7 million, down 8.4% as compared to the previous year. Pre-tax income was 12 million compared with 26.9 million for fiscal 2018. Excluding restructuring and related charges and credits and other non-recurring items totaling approximately $2.7 million, pre-tax income was 14.7 million for the fiscal year. Net income attributable to Culp, Inc. shareholders was 5.7 million, or $0.45 per diluted share compared with net income of 20.9 million, or $1.65 per diluted share for fiscal 2018. Adjusted EBITDA for fiscal 2019 was 22.9 million or 7.7% of sales. Consolidated return on capital for the year was 11.7%.
Now, let's take a look at our business segments. For Mattress Fabrics segment, sales were 37.7 million, down 18.9% compared with last year's fourth quarter. Operating income for the quarter was 2.7 million compared with 6.1 million a year ago, with an operating income margin of 7.2% compared with 13.1% a year ago. As we have noted, our operations for the fourth quarter and year were affected by the significant decrease in demand caused by the influx in lower priced imported mattresses from China. Despite the headwinds, we continue to manage our business in an efficient manner and provide excellent service to our customers.
谢谢,弗兰克。正如之前在电话会议中所提到的,我们已向投资者关系网站发布幻灯片演示文稿,其中涵盖了关键绩效指标。我们还公布了资本分配策略。以下是第四季度的财务摘要。净销售额为7100万,比上年下降9.2%。在税前基础上,该公司报告的收入为150万美元,而去年第四季度的税前收入为650万美元。
本季度的财务业绩包括该公司向北卡罗来纳大学教堂山分校慈善捐款的非经常性费用500,000美元,为期三年,以纪念我们的联合创始人兼前任主席Robert G Culp,III。不计这笔费用,2019财年第四季度的税前收入为200万美元。第四季度归属于Culp,Inc。股东的净亏损为140万美元,或每股摊薄收益0.11美元,而去年同期的净收入为1270万美元,或每股摊薄收益1美元。值得注意的是,这一净亏损归因于该季度的199.7%的税率。
2019财年第四季度的所得税反映了公司的应税收入与中国和加拿大的外国税收管辖区相比,这些税收管辖区对美国的所得税税率较高,而美国的应纳税所得额则大幅下降。超过预期。这导致该公司的全球无形低税收入或GILTI税率显着增加,并导致199.7%的税率。
然而,由于利用公司2019财年产生的美国联邦净经营亏损结转,美国现金收入的所得税很少。此外,我们的所得税反映的临时调整代表了税制改革的所得税影响。 2017财年第四季度没有与税制改革相关的临时调整,而这种临时调整导致2018财年第四季度的所得税收益共计800万美元。
2019财年净销售额为2.967亿美元,比上年下降8.4%。税前收入为1,200万,而2018财年为2690万。不包括重组及相关费用和信贷及其他非经常性项目,总额约为270万美元,本财政年度的税前收入为1470万美元。归属于Culp,Inc。股东的净收入为570万美元,每股摊薄收益0.45美元,而净收入为2090万美元,或2018财年每股摊薄收益1.65美元.2011财年的调整后EBITDA为2290万美元,占销售额的7.7%。本年度的综合资本回报率为11.7%。
现在,让我们来看看我们的业务部门。对于Mattress Fabrics部门,销售额为3770万,与去年第四季度相比下降18.9%。本季度的营业收入为270万美元,而去年同期为610万,营业收入率为7.2%,而去年同期为13.1%。正如我们所知,我们第四季度和第四季度的运营受到中国低价进口床垫涌入导致需求大幅减少的影响。尽管存在不利因素,我们仍然以有效的方式管理我们的业务,并为我们的客户提供优质的服务。
We have rationalized our manufacturing and distribution locations to meet current and expected demand and we achieved sound profitability with an 8% operating margin for the fiscal year, in spite of the ongoing challenges we faced. Importantly, we have a sustainable business platform that favorably positions Culp for the long term. We will continue to reinvest in our business to maximize our operating efficiencies and delivery capabilities. Return on capital for Mattress Fabrics for fiscal 2019 was 15.2% compared with 34.3% for the previous year.
For Upholstery Fabrics segment, sales for the fourth quarter were 29 million, down 8.3% over the prior year. Our operating income for the fourth quarter was 1.8 million compared with 2.2 million a year ago, with operating income margin of 6.1% compared with 6.9% last year. As we have noted, our operations for the fourth quarter were affected by trade uncertainty and overall softness in retail demand for furniture.
Our Read Window Products business continued to perform well, with annual sales of approximately 11 million and operating income margin in line with the overall margin for this segment as a whole. Return on capital for fiscal 2019 for the Upholstery Fabrics business continues to be at an impressive rate, coming in at 55% for the year. The home accessories segment, which includes the operations of eLuxury reported 4.1 million sales for the quarter, with no comparable results for the same period last year. The 4.1 million was comparable to the sales level achieved for the third quarter. Our operating loss for the quarter was $479,000. Our operating results were lower than expected due to additional product rollout costs and reduced demand for legacy products, primarily our mattress pads business, which we believe were affected by the import turmoil in the overall mattress industry.
Here are the balance sheet highlights. Despite the headwinds on our Mattress Fabric business, we maintained a strong financial position in fiscal 2019. We reported 45 million in total cash and investments and a $675,000 note payable between eLuxury and its minority owner. We have maintained a strong position, despite spending 4.8 million for capital expenditures, including vendor financed payments and investments in Haiti, funding 12.1 million in acquisition related costs and returning 8.1 million to shareholders and regular dividends and share repurchases. In spite of the ongoing challenges for the year, we generated cash flow from operations of 13.9 million in fiscal 2019 and free cash flow of 11.5 million for the year. The company repurchased a small number of shares in the fourth quarter. For the year, we repurchased a total of approximately hundred 160,000 shares. This leaves approximately 1.7 million available under our share repurchase program.
With that, I'll turn it back over to Frank.
我们已经使我们的制造和分销地点合理化,以满足当前和预期的需求,尽管我们面临着持续的挑战,但我们在本财年实现了8%的营业利润率,实现了良好的盈利能力。重要的是,我们拥有一个可持续发展的商业平台,长期有利于Culp。我们将继续对业务进行再投资,以最大限度地提高运营效率和交付能力。 2002财年Mattress Fabrics的资本回报率为15.2%,而去年为34.3%。
对于室内装饰面料部门,第四季度的销售额为2900万,比上年下降8.3%。我们第四季度的营业收入为180万,而去年同期为220万,营业收入率为6.1%,而去年为6.9%。正如我们所指出的那样,我们第四季度的业务受到贸易不确定性和家具零售需求总体疲软的影响。
我们的Read Window Products业务继续表现良好,年销售额约为1,100万,营业收入率与整个分部的整体利润率一致。室内装潢面料业务2019财年的资本回报率继续保持令人印象深刻的水平,全年达到55%。包括eLuxury运营在内的家居饰品部门本季度销售额为410万,与去年同期相比没有可比较的结果。 410万与第三季度的销售水平相当。我们本季度的经营亏损为479,000美元。由于额外的产品推出成本和对传统产品(主要是我们的床垫垫业务)的需求减少,我们的经营业绩低于预期,我们认为这些业务受到整个床垫行业进口动荡的影响。
以下是资产负债表的重点。尽管我们的Mattress Fabric业务存在不利因素,但我们在2019财年保持了强劲的财务状况。我们报告了4500万现金和投资总额以及eLuxury与其少数股东之间应付的675,000美元票据。我们保持了强势地位,尽管支出480万美元用于资本支出,包括供应商融资支付和海地投资,为收购相关成本提供1210万美元,向股东返还810万股,定期分红和股份回购。尽管今年面临持续的挑战,但我们在2019财年的运营现金流量为1390万,而今年的自由现金流量为1150万。该公司在第四季度回购了少量股票。本年度,我们共回购了约160,000股股票。根据我们的股票回购计划,这大约有170万可用。
有了这个,我会把它转回给弗兰克。
弗兰克撒克逊
Thanks, Ken. I will start with the Mattress Fabrics segment. While we saw sequential sales improvement in this business compared to the third quarter of fiscal 2019, the influx of low-priced mattresses from China has continued to affect the domestic mattress industry. The market is still dealing with a significant amount of excess inventory of late 2018 and early 2019 imports, and a slower retail environment delayed the sale of these products. As we previously announced in our May 1 press release, customer demand for mattress fabrics was lower than expected and affected our sales for the fourth quarter.
However, we are pleased to note some recent positive developments in the retail demand, as well as many customers altering their supply chains away from China. We believe the punitive anti-dumping measures against Chinese-made mattresses, as recently announced by the US Department of Commerce will ultimately provide relief for the domestic mattress industry, with preliminary imposed duties ranging from 39% to as high as 1,731%.
Our varied product mix of mattress fabrics and sewn covers across most price points and style trends supports our diversification strategy with favorable results. Importantly, CLASS, our mattress cover business, continues to perform well and with the support of our global sewing platform. We remain encouraged by the sales trends with our core customers, as well as our ability to reach new customers and additional market segments like the popular and expanding boxed bedding space. We are excited about the additional growth opportunities for CLASS as we broaden our customer base.
While fiscal '19 was a challenging year for our mattress fabrics business, we are optimistic about the year ahead. We have the ability to leverage our creative designs, innovative products, and global production capabilities to enhance our leadership position and sustain our competitive advantages. We look forward to the opportunities ahead for this business in fiscal '20 and beyond.
Now, I'll turn to the Upholstery Fabrics segment. Our results for the fourth quarter of fiscal 2019 reflect an uncertain marketplace and a soft retail environment for furniture. As noted in our May press release, sales and profits were lower than originally announced expectations for the fourth quarter. The ongoing trade dispute between the US and China and uncertainties surrounding tariffs have caused significant disruptions throughout the supply chain for the furniture industry. The anticipation of additional tariffs resulted in more advance customer purchases in previous quarters, especially the third quarter, and inflated inventories heading into the fourth quarter. This factor, combined with generally weaker consumer demand for furniture, affected our sales for the fourth quarter.
For the full year however, we were pleased to achieve another year of higher annual sales in spite of the closure of our Anderson, South Carolina, operation during the second quarter. Throughout the year, we have pursued a product-driven strategy with a sustained focus on innovation and creative designs, supported by our substantial global platform. Our design team has done an outstanding job with current style trends and meeting the changing demands of our customers. Additionally, our popular and expanding line of highly durable, stain-resistant, performance fabrics continued to gain acceptance in the marketplace. We are also pleased with the contribution from Read Window Products, as fiscal 2019 marked the first full year of sales for custom window treatments and other products for the hospitality market.
谢谢,肯。我将从Mattress Fabrics部分开始。虽然与2019财年第三季度相比,我们看到该业务的连续销售改善,但来自中国的低价床垫的涌入继续影响着国内床垫行业。市场仍在处理2018年末和2019年初进口的大量过剩库存,而较慢的零售环境推迟了这些产品的销售。正如我们之前在5月1日的新闻稿中所宣布的那样,客户对床垫面料的需求低于预期,影响了我们第四季度的销售。
然而,我们很高兴地注意到最近零售需求的一些积极发展,以及许多客户改变他们的供应链远离中国。我们认为,美国商务部最近公布的针对中国产床垫的惩罚性反倾销措施将最终为国内床垫行业带来缓解,初步征收的税率从39%到高达1,731%不等。
我们针对大多数价位和款式趋势的床垫面料和缝制面料的多样化产品组合支持我们的多元化战略,并取得了良好的效果。重要的是,CLASS,我们的床垫套业务,在我们的全球缝纫平台的支持下继续表现良好。我们仍然对我们的核心客户的销售趋势以及我们接触新客户和其他细分市场(如流行和扩展的盒装床上用品空间)的能力感到鼓舞。随着我们扩大客户群,我们对CLASS的额外增长机会感到兴奋。
虽然19财年是我们床垫面料业务充满挑战的一年,但我们对未来一年持乐观态度。我们有能力利用我们的创意设计,创新产品和全球生产能力来提升我们的领导地位并保持我们的竞争优势。我们期待在20财年及以后的这项业务面临未来的机遇。
现在,我将转向室内装饰面料部分。我们对2019财年第四季度的业绩反映了市场不确定和家具零售环境疲软。正如我们5月份的新闻稿所述,销售额和利润低于最初公布的第四季度预期。美国和中国之间持续的贸易争端以及关税的不确定性已经导致整个家具行业供应链出现严重中断。对额外关税的预期导致前几个季度客户购买量增加,尤其是第三季度,并导致第四季度库存增加。这一因素加上消费者对家具的需求普遍疲软,影响了我们第四季度的销售。
尽管如此,尽管南卡罗来纳州安德森在第二季度开业,但我们很高兴能够在全年实现更高的年度销售额。在这一年中,我们一直致力于以产品为导向的战略,持续关注创新和创意设计,并得到我们庞大的全球平台的支持。我们的设计团队在当前风格趋势方面做得非常出色,能够满足客户不断变化的需求。此外,我们广受欢迎且不断扩展的高耐用,防污,高性能面料系列继续在市场上获得认可。我们也对Read Window Products的贡献感到高兴,因为2019财年标志着定制窗户护理和其他产品在酒店市场销售的第一个全年。
Looking ahead, we expect the prevailing geopolitical issues will continue to affect our business and the furniture industry for the near term. We are taking steps to adjust our supply chains, including partnering with sources for cut and sew kits in Vietnam, and are working with customers to make necessary adjustments in response to the latest round of tariffs. While we expect continued overall softness in demand for furniture through the first quarter of this year, we believe Culp is well positioned for the long term. Above all, we remain focused on providing innovative products that meet the changing demands of our valued customers.
Next, I will review our newest business segment, Culp Home Accessories, which includes eLuxury, our e-commerce and finished products business, offering bedding accessories and home goods. We are continuing to learn about and develop this new platform, which supports both business-to-consumer and business-to-business sales of finished bedding accessory and home goods products. As Ken noted, our operating results were affected by additional product roll-out costs for new products as well as reduced demand for legacy products, primarily mattress pads. We believe this legacy business was affected by the import turmoil in the mattress industry. We are encouraged by more recent sales trends on legacy products, as well as our progress related to new product introductions. We remain excited about and are committed to opportunities to capitalize on new products and this new sales channel for Culp.
Ken will now review the outlook for the first quarter and then we'll take your questions.
展望未来,我们预计当前普遍存在的地缘政治问题将继续影响我们的业务和家具行业。我们正在采取措施调整我们的供应链,包括与越南的裁剪和缝纫工具包合作,并与客户合作,根据最新一轮的关税进行必要的调整。虽然我们预计今年第一季度家具需求将持续整体疲软,但我们认为Culp长期处于有利位置。最重要的是,我们始终致力于提供满足我们尊贵客户不断变化的需求的创新产品。
接下来,我将回顾我们最新的业务部门Culp Home Accessories,其中包括eLuxury,我们的电子商务和成品业务,提供床上用品和家居用品。我们将继续了解和开发这个新平台,该平台支持成品床上用品和家居用品的企业对消费者和企业对企业的销售。正如Ken所说,我们的运营结果受到新产品的额外产品推出成本以及对传统产品(主要是床垫)的需求减少的影响。我们认为这项传统业务受到床垫行业进口动荡的影响。我们对最近的传统产品销售趋势以及与新产品推出相关的进展感到鼓舞。我们仍然很兴奋并致力于利用Culp的新产品和新的销售渠道。
Ken现在将审查第一季度的展望,然后我们将回答您的问题。
Ken Bowling
At this time, we expect overall sales to be slightly higher as compared with the first quarter of fiscal 2019. The first quarter of fiscal 2020 will have one more week than the first quarter of the prior year or 14 weeks compared with 13 weeks. We expect Mattress Fabrics sales to be moderately up compared with the first quarter fiscal 2019 and operating income and margins also are expected to be moderately up as compared with the previous year's first quarter.
In our Upholstery Fabrics segment, we expect first quarter sales to be moderately down compared with the first quarter of last year, as we continue to operate in an environment of trade uncertainty and soft retail demand. Operating income and margins are also expected to be moderately down compared with the same period a year ago.
In our home accessories segment, we expect first quarter sales to be moderately up compared with the fourth quarter of fiscal 2019, with no full period of comparison for the first quarter of fiscal 2019 based on the June 2018 investment date for eLuxury. We expect an operating loss for the first quarter that is comparable to the fourth quarter of fiscal 2019.
Considering these factors, the company expects to report pre-tax income for the first fiscal quarter of 2020 in the range of 2.5 million to 3.2 million. Pre-tax income for last year's first quarter was 1.9 million, which included 2 million in restructuring and related charges. Based on our current projection, capital expenditures for fiscal 2020 are expected to be in the 6.5 million to 7 million range, as we continue with a maintenance level of capital expenditures.
We expect depreciation and amortization to be approximately 9 million for fiscal 2020. Finally, we expect another good year of free cash flow comparable to the prior year.
With that, we'll now take your questions.
目前,我们预计整体销售额将比2019财年第一季度略高。2020财年第一季度将比上一季度增加一周,或者比第13周增加14周。我们预计Mattress Fabrics的销售额与2019财年第一季度相比将略有上升,预计营业收入和利润率也将比去年第一季度略有上升。
在我们的室内装饰面料部门,我们预计第一季度销售额将与去年第一季度相比略有下降,因为我们继续在贸易不确定性和零售需求疲软的环境中运营。与去年同期相比,预计营业收入和利润率也将略有下降。
在我们的家居饰品部门,我们预计第一季度的销售额与2019财年第四季度相比将略有上升,2019财年第一季度根据2018年6月的eLuxury投资日期没有完整的比较期。我们预计第一季度的运营亏损与2019财年第四季度相当。
考虑到这些因素,该公司预计将报告2020年第一财季的税前收入在250万至320万之间。去年第一季度的税前收入为190万美元,其中包括200万美元的重组和相关费用。根据我们目前的预测,2020财年的资本支出预计将在650万至700万之间,因为我们继续维持资本支出水平。
我们预计2020财年的折旧和摊销将达到约900万美元。最后,我们预计自由现金流的另一个好年度与去年同期相当。
有了这个,我们现在就回答你的问题。
问答环节
[Operator Instructions] We'll now take our first question from Bobby Griffin of Raymond James.
[操作员说明]我们现在从Raymond James的Bobby Griffin那里得到第一个问题。
Bobby Griffin
First, I want to talk on eLuxury. Frank, can you maybe expand some of your comments that you talked about and give us some color on what some of the drivers would be within that business segment to move towards profitability over FY20 and beyond?
首先,我想谈谈eLuxury。 弗兰克,您是否可以扩展您所谈到的一些评论,并为我们提供一些关于该业务部门中某些驱动因素的信息,以便在20财年及以后实现盈利?
Iv Culp
Bobby, this is Iv. I'll pinch hit for Frank on that if it's okay and you can certainly chime in, if you want to too. Yeah, thanks for the question. I appreciate that a lot. Frank, [indiscernible] overall comments, it is a new, a very new business for us, although we're learning so much about it. And really, coming to us because it's not -- it's different, because it's e-commerce, but it's still commerce and we're finding out that we have really good opportunities, B2C, but we're also realizing that we got some terrific opportunities, B2B, which we knew, but maybe we see those opportunities giving us the chance to help drive profitability even more. So we've really refocused the B2B strategy with those products.
Now, what's special about eLuxury is we get incredible drop ship service, like you would get in an e-commerce world, but we can offer that also to some of our customers. So, that is one for sure our strategy that's going to be big in FY20 to help us drive some profitability. And then also, our legacy products, which are high-end mattress pads, really very similar to what you would call a mattress in some cases, we feel like were impacted a bit unfairly by some of the import pressure and some low priced beds.
So with some refocus, some redesign and some just remarketing, we think there's a lot of B2C business there on legacy products. And then lastly, I'd say that there are just some new marketplaces, because of the synergies between our team at Culp and the team at eLuxury, we're finding our way and we're getting placed on a lot more marketplaces, meaning, we're not just relying on the big marketplaces like Amazon as much going forward, we'll have products placed a lot on different marketplaces online. So I'd say those three are three major ones that are in our strategy plan.
Bobby,这是Iv。如果你没事的话,我会狠狠地打击弗兰克,如果你也愿意的话,你肯定可以插话。是的,谢谢你的问题。我很欣赏这一点。弗兰克,[音频不清晰]总体评论,虽然我们学到了很多东西,但对我们来说这是一项新的,非常新的事业。真的,来到我们因为它不是 - 它是不同的,因为它是电子商务,但它仍然是商业,我们发现我们有很好的机会,B2C,但我们也意识到我们得到了一些了不起的东西机会,B2B,我们知道,但也许我们看到这些机会让我们有机会帮助提高盈利能力。因此,我们确实将B2B战略重新定位于这些产品。
现在,有关eLuxury的特别之处在于我们获得了令人难以置信的下载服务,就像您在电子商务领域所获得的那样,但我们也可以为我们的一些客户提供服务。因此,这是确保我们的战略在20财年将会变得很大,以帮助我们提高盈利能力。此外,我们的传统产品,即高端床垫,在某些情况下非常类似于你所谓的床垫,我们觉得受到一些进口压力和一些低价床的影响有点不公平。
因此,通过一些重新设计,一些重新设计和一些只是再营销,我们认为在传统产品上有很多B2C业务。最后,我会说只有一些新的市场,因为我们的Culp团队和eLuxury的团队之间的协同作用,我们找到了自己的方式,我们正在进入更多的市场,这意味着,我们不仅仅依靠像亚马逊这样的大市场,我们也会在网上的不同市场上放置很多产品。所以我要说这三个是我们战略计划中的三个主要因素。
Bobby Griffin
And I guess the follow up on that, and maybe some comments around -- the comment around the luxury mattress pads, are those items higher margin items, so with the impact from imports and stuff that happened this quarter that caused some gross margin headwinds as the mix of the business changed. And then secondly, within this segment, new product rollouts were called out as well as having a little bit of impact in the quarter. Did that impact SG&A of home accessories? Or does that impact the gross margin of home accessories or both I guess.
而且我想对此采取后续行动,也许还有一些评论 - 关于豪华床垫的评论,这些项目的利润率较高,因此本季度发生的进口和物品的影响导致了一些毛利率的逆风。 业务的组合发生了变化。 其次,在这一细分市场中,新产品的推出以及在本季度产生了一些影响。 这对家居饰品的SG&A有影响吗? 或者这是否会影响家居饰品的毛利率,或者两者兼而有之。
Iv Culp
I'll make sure I understand the first part of the question.
我会确保我理解问题的第一部分。
Bobby Griffin
Sure. Yeah, I'll rephrase. I guess you mentioned that the legacy mattress pad products had a little bit of a negative impact from the import situation that's going on right now in the country. And I guess I was wondering, are those legacy products higher gross margin products? So with those not performing as well, it drove an overall margin headwind for the home accessories segment itself.
当然。 是的,我会改写。 我猜你提到传统的床垫产品对该国目前正在进行的进口情况产生了一些负面影响。 我想我想知道,那些传统产品的毛利率更高的产品吗? 因此,对于表现不佳的人来说,它为家居饰品部门本身带来了整体利润率的逆风。
Iv Culp
Yeah, I would say for sure. I mean, we were selling those products, those are for us anywhere from online to consumer, anywhere typically from $80 to $115. We're selling those at premium prices and when you had mattresses for sale, as low as $99 in some cases, that obviously put a little bit of pressure on a mattress pad at that level.
What we really do see though, for our pad business, it's really a topper, but a mattress pad business, because a lot of lower priced beds have been sold in the market, we actually are pretty optimistic that there will be a lot of people who want to upgrade their comfort and that's where our product really comes into play, which is why we have such a good strategy around that business. We need to merchandise new items, new offerings, new styles, new fabrics, like we would anything, but that's a pretty exciting area for us. And it's also really important, because we make it, so we make that product in our facility. So having a good run schedule and busy on that product helps us cover a lot of costs, which is why it's so important.
是的,我肯定会说。我的意思是,我们销售这些产品,这些产品适用于从网上到消费者的任何地方,通常从80美元到115美元不等。我们以高价销售这些产品,当你有床垫待售时,在某些情况下低至99美元,这显然给那个级别的床垫垫施加了一点压力。
我们真正看到的是,对于我们的垫业务来说,它真的是一个顶级的,但床垫垫业务,因为市场上已经出售了很多低价床,我们实际上非常乐观地认为会有很多人谁想要提升他们的舒适度,这就是我们的产品真正发挥作用的地方,这就是为什么我们在这个行业中有这么好的策略。我们需要推销新产品,新产品,新款式,新面料,就像我们一样,但这对我们来说是一个非常令人兴奋的领域。而且它也非常重要,因为我们制造它,所以我们在我们的工厂生产该产品。因此,拥有良好的运行时间表并忙于该产品有助于我们承担大量成本,这就是为什么它如此重要。
Bobby Griffin
Okay, great. And then I guess…
好,太棒了。 然后我猜...
Iv Culp
[Technical Difficulty]
[技术难度]
Bobby Griffin
Yeah, the second part was around the new product introductions and just where does that cost, where did those one-time costs hit? Was it a gross margin issue? Or was it more that it drove a little bit of incremental SG&A, as you rolled out some new products.
是的,第二部分是关于新产品的介绍,这个成本在哪里,这些一次性成本在哪里受到影响? 这是毛利率问题吗? 或者更多的是它推动了一些增量的SG&A,因为你推出了一些新产品。
弗兰克撒克逊
What we're learning about that, Bobby, and the differences, in our core businesses, we sell through manufacturers, fabrics, so a lot of those startup and roll out costs that we see through our customers, we never have experienced that before. We're selling fabrics, they're buying it, and then it's getting rolled out as a finished product. When we're rolling out finished products, and all the stuff that we're making through our global platform, we're having to commit to bringing products in ahead of a sale rate. So, we're actually building up inventories and purchasing items and having them stocked up in our facility before we even get them online to sell. So, there's just a lot of -- there's front loaded cash and expense that we're having to put in the system before we can start selling. And we want to go really fast, and do as much as we can at one time. So we're just battling some of that cash flow and expense trade-off.
我们正在了解的是,Bobby,以及我们核心业务中的差异,我们通过制造商,面料进行销售,因此我们通过客户看到的很多创业和推出成本,我们以前从未体验过。 我们正在销售面料,他们正在购买面料,然后它将作为成品推出。 当我们推出成品以及我们通过我们的全球平台制造的所有产品时,我们不得不承诺在销售率之前推出产品。 因此,我们实际上是在建立库存和购买物品,并在我们将它们上网销售之前将它们存放在我们的工厂中。 所以,有很多 - 在我们开始销售之前,我们必须在系统中加载前端装载的现金和费用。 我们想要快速前进,并尽可能多地做。 因此,我们正在与一些现金流和费用权衡进行斗争。
Bobby Griffin
Okay, I appreciate that color. And then I guess lastly for me, while we're talking about bedding, can you maybe give us a little update on how the Haiti operation is progressing? Looks like it might even become more important part of your business with some of the production shifting back towards the US now with anti-dumping and you guys have been able to supply at a low cost out of that operation?
好的,我很欣赏这种颜色。 然后我想最后对我来说,当我们谈论床上用品时,你能不能向我们介绍一下海地行动的进展情况? 看起来它甚至可能成为您业务中更重要的一部分,一些生产现在通过反倾销转移回美国,您们能够以低成本提供这种运营吗?
弗兰克撒克逊
Yeah, I think, well, I would say for sure, the Haiti operation is something that we are really thrilled about. We feel better and better every day about that strategy. We've got quite a bit of time under our belt now, we're making a lot of items there. Staff has been trained very well, it really has a lot more room, we can move it up. We do have additional space where we can continue to grow that as needed. And I do agree with you. I mean, it's been on both sides of the business, that's been tumultuous to say the least, and sort of figuring out how and where production and manufacturing may settle out.
So Haiti seems to be one that's in favor, because it's close to the US, gives us a different speed to market, is protected by the HOPE Act, which so far, not to say that anywhere safe, doesn't seem like these days to be producing outside the country with what could happen, but with the HOPE Act that's extended for a lot more years and working to be extended further, we feel like Haiti is a place that is going to offer some reduced duty or duty free advantages for a long time. So as we get more customers accepting that, we feel like it's definitely a place where we will continue to grow and we'll be able to attract more customers there.
是的,我想,嗯,我肯定会说,海地的行动是我们真正兴奋的事情。我们每天都对这一战略感到越来越好。我们现在已经有了相当多的时间,我们在那里制作了很多东西。工作人员训练得很好,它确实有更多的空间,我们可以提升它。我们确实有额外的空间可以根据需要继续增长。我同意你的看法。我的意思是,它一直存在于业务的两个方面,至少可以说是动荡不安,并且有点想知道生产和制造如何以及在何处解决。
所以海地似乎是一个有利于它的人,因为它靠近美国,给我们一个不同的上市速度,受到HOPE法案的保护,到目前为止,并不是说安全的地方,这些日子看起来不像在可能发生的事情之外在国外生产,但随着希望法案延长了很多年并且努力进一步扩展,我们觉得海地是一个可以提供一些减免关税或免税优惠的地方很长时间。因此,当我们让更多客户接受时,我们觉得这绝对是我们将继续增长的地方,我们将能够吸引更多的客户。
会议主持员
[Operator Instructions] We'll now take our next question from John Baugh of Stifel.
[操作员说明]我们现在接受Stifel的John Baugh的下一个问题。
John Baugh
Let's start, we've seen a fairly significant shift, in our opinion, the [indiscernible] kind of share shift, if you will, versus what's going on at SSB and we know [indiscernible], is that something that you're seeing and still a challenge? Or you can overcome all that with the duties now out and some of the tailwind you expect there?
让我们开始吧,我们看到了一个相当重要的转变,我们认为,如果你愿意的话,这种[音频不清晰]的转变,与SSB发生的事情相比,我们知道[音频不清晰],你看到的是什么 还是一个挑战? 或者你可以通过现在的职责以及你期望的一些顺风来克服所有这些问题?
弗兰克撒克逊
Yeah, John, I don't want to talk too much about specific customer, we would be really careful about that. Because I don't know strategies they have, but for sure, I mean, those companies, [indiscernible] make up a big share of the market. Very important customer stuff and ones that we focus on first. I mean, these are ones that we have to do a good job with. But the market is certainly more fragmented. And we're looking at other places where we can grow our sales as well, because we just need to. It's just not as, it's not as dominated by a few manufacturers, it doesn't seem to me as it was before, how that market share has traded between them, I'm not fully clear on that, we just do our best to try to be important to both.
是的,约翰,我不想过多谈论具体的客户,我们会非常小心。 因为我不知道他们所拥有的战略,但我肯定的是,这些公司[音频不清晰]占据了市场的很大份额。 非常重要的客户和我们首先关注的东西。 我的意思是,这些是我们必须做得好的。 但市场肯定更加分散。 我们正在寻找其他可以增加销售额的地方,因为我们只需要。 它不是因为,它不像少数制造商那样占主导地位,它在我看来并不像以前那样,市场份额如何在它们之间交易,我不是完全清楚,我们只是尽我所能 尽量对两者都很重要。
John Baugh
And then I know you don't want to speak customer specifics and this is just more, just an example. But the [indiscernible] kind of bedding manufacturers domestically, are you seeing any improvement with those types of customers. You mentioned that you are finally seeing the light at the end of the tunnel, or is that just a sort of an elsewhere comment?
然后我知道你不想说客户细节,这只是一个例子。 但是,[音频不清晰]的床上用品制造商在国内,您是否看到这些类型的客户有任何改善。 你提到你终于在隧道尽头看到了光,或者这只是其他地方的评论?
弗兰克撒克逊
No. I think when we say we see improvement, we really see it across the whole chain. And we try to make it clear in the comments. For us, one of the biggest growth potential is within our cut and sew business, because we see more beds going opaque. But that's happening both with new customers that you know of and it's also happening with traditional customers. So really from high to low, we're seeing improvement across the whole chain. It's not distinguished to one or the other and we're seeing some lift at all areas of the market.
不,我认为当我们说我们看到改进时,我们真的在整个链条中看到它。 我们试着在评论中说清楚。 对我们来说,最大的增长潜力之一是我们的裁剪和缝纫业务,因为我们看到更多的床变得不透明。 但这种情况既发生在你知道的新客户身上,也发生在传统客户身上。 所以真的从高到低,我们看到整个链条都有所改善。 它并不与其中一个区别开来,我们在市场的所有领域都看到了一些提升。
John Baugh
And then, you talked a little bit about CLASS, it sounds like it's still growing. Just kind of curious what you're seeing there in terms of – are you attracting new customers, is it mostly you're growing with existing customers, give us an update on Haiti and sort of where that facility is in terms of ramp up, et cetera.
然后,你谈了一下CLASS,听起来它还在增长。 只是好奇你在那里看到的东西 - 你是否吸引新客户,主要是你与现有客户一起成长,向我们提供有关海地的最新信息,以及该设施在增加方面的位置, 等等。
弗兰克撒克逊
Yeah, it really -- the growth really is for bed and the box and for our cut and sew business, really across both channels. We are having really good success. Our customers, traditional customers are really smart and some of the things they're doing to react to new market demand is impressive. And we're having some good wins there. And I feel like if we collaborate with them, we can do pretty special things from fabric to finished cover that really helps them drive their strategies also, which is great. And that's really from low to mid to even high end in some cases. Haiti is definitely a place that we want to continue driving customers to, because we think it's a safe place for the long term from a duty rate.
We're already, we don't want to get too much, that facility is doing well, we're upwards of 10,000 covers a week there and with potential do a lot more. So we're really excited about that platform. I would tell you, today, we're also still currently really excited oddly enough about our cut and sew business in China. We're having great success there with cut and sew covers. Those, so far, have not been affected by section 301 tariff, they're on a pending list for. So today, that's a really good platform for us, one that's well seasoned and high volume, but something that we could also be prepared to move towards Haiti if we ever had to.
是的,它真的 - 增长真的是床和盒子以及我们的剪裁和缝纫业务,真正跨越两个渠道。我们取得了非常好的成功。我们的客户,传统客户非常聪明,他们为应对新市场需求所做的一些事情令人印象深刻。我们在那里取得了一些好成绩。我觉得如果我们与他们合作,我们可以做很多特别的事情,从面料到成品封面,真正帮助他们推动他们的策略,这很棒。在某些情况下,这确实是从低端到中端到高端。海地绝对是我们希望继续吸引客户的地方,因为我们认为从税率来看,这是一个长期安全的地方。
我们已经,我们不想得到太多,这个设施做得很好,我们每周有超过10,000个封面,而且潜力可以做得更多。所以我们对这个平台感到非常兴奋。我告诉你,今天,我们现在仍然对我们在中国的裁剪和缝制业务感到非常兴奋。我们在切割和缝制封面方面取得了巨大的成功。到目前为止,这些都没有受到301条关税的影响,它们正处于未决清单中。所以今天,这对我们来说是一个非常好的平台,一个经验丰富,数量很大的平台,但如果我们不得不这样做,我们也可以准备好向海地迈进。
John Baugh
Okay. And my last question, quickly as I think you mentioned bed and the box as still, you're seeing nice growth there. One of the leading manufacturer's CEO seemed to think that growth currently was non-existent, although he admitted he couldn't prove it statistically. Do you see any slowing with those customers there or is that still a significant tailwind for you or you're just gaining share with those customers?
好的。 我的最后一个问题,很快就像我认为你提到床和盒子一样,你在那里看到了不错的增长。 一家领先的制造商首席执行官似乎认为增长目前并不存在,尽管他承认他无法从统计上证明这一点。 您是否认为那些客户有任何放缓或对您来说仍然是一个重要的顺风,或者您只是与这些客户分享?
弗兰克撒克逊
Well, you're speaking to the traditional bed and the box disruptors I guess and I don't know about that. I do think from a Culp standpoint, were likely gaining some share as we talk about supply chains being altered in some of the big cases, they're looking for different opportunities other than fully Chinese made mattresses. So that has been something we may be picking up, somewhat greater rate than the markets picking up. I also think we may have some coverage there because the traditional mattress companies are also doing more bed and the box types products. So, we're seeing growth in that segment of business really across the whole chain.
好吧,你说的是传统的床和盒子破坏者,我想,我不知道。 我认为从Culp的角度来看,当我们谈论供应链在一些大案件中被改变时,他们可能会获得一些份额,他们正在寻找除完全中国制床垫之外的其他机会。 所以我们可能正在采取行动,比市场回升的速度更高。 我也认为我们可能会有一些报道,因为传统的床垫公司也在做更多的床和盒式产品。 因此,我们看到整个链条中的业务部门实际上都在增长。
会议主持员
We do have another caller with questions. We have Marco Rodriguez from Stonegate.
我们确实有另一个问题来电者。 我们有来自Stonegate的Marco Rodriguez。
Marco Rodriguez
Good morning. Thank you for taking my questions. So wondering if you could talk a little bit more on the mattress fabrics side, just kind of based on your discussions with your customers, your clients, how are you guys thinking about the excess inventory that's in the channel, are we talking weeks, months, any sort of color around that?
早上好。 感谢您提出我的问题。 所以想知道你是否可以在床垫面料方面谈一点,只是基于你与客户,客户的讨论,你们如何考虑渠道中的多余库存,我们是在谈论几周,几个月 ,那种颜色?
弗兰克撒克逊
Yeah, that's a really good question and something we've talked a lot about, Marco internally. [indiscernible] measure, we track every month like a lot of people do, sort of the imports monthly and they've come down from a high of over 650,000 mattresses in a month to the, two months ago, it was 242 to last month, that was 125,000 mattresses. So, a lot of inventory is -- a lot less was coming in. We don't -- what we don't know, I don't think our customers have a lot of inventory like we actually feel some pushed and a little bit of preparation for building back some inventory, but I don't know what's on the major marketplaces, how many containers the mattresses might be on 3pl warehouses, and somewhere, they're just sold online. So it's hard for us to get a gauge on that. I don't think it's months, in terms of several months, but it could be a couple of months more, but that's purely conjecture on my side.
是的,这是一个非常好的问题,我们已经谈了很多,Marco内部。 [音频不清晰]衡量标准,我们每个月跟踪的情况就像很多人一样,按月进口,他们从一个月内高达65万多个床垫下降到两个月前的242个月到上个月 那是125,000个床垫。 所以,很多库存都是 - 少了很多。我们没有 - 我们不知道,我不认为我们的客户有很多库存,就像我们实际上感觉到一些推动和一点点 有点准备建立一些库存,但我不知道主要市场上有什么,床垫可能在3pl仓库有多少个容器,而在某个地方,它们只是在线销售。 因此,我们很难对此进行衡量。 我认为这几个月没有几个月,但它可能会持续几个月,但这纯粹是我猜想的猜测。
Marco Rodriguez
And in your prepared remarks, on the mattress fabrics side, you talked about rationalizing manufacturing operations, just wondering if you could maybe provide a little more detail in terms of what are the specific actions you've done here recently for that.
在你准备好的评论中,在床垫面料方面,你谈到了制造业务的合理化,只是想知道你是否可以提供一些更详细的细节,你最近为此做了哪些具体行动。
弗兰克撒克逊
Yeah, a lot of things. I mean, when that rationalization comment covers a lot of work we've done in the last really two years. Part of it is, we did and we've talked a lot, almost too much in a lot of press releases going back about all the capital investment we did in our mattress fabric facilities, right sizing, and then also expanding and moving and shifting. So we spent $15 million, give or take, to build that platform better in the face of looking back, it wasn't really the ideal time to do that financially. But we're so proud to have got that behind us and it will provide a lot of benefits, as we move ahead.
Also, rationalization characterizes one thing we did was relocate certain parts of our manufacturing into more advantageous locations. One example of that is, we consolidated our weaving location into our Canada platform, which may seem minor. But when you factor in the advantages we have in Canada, bringing in raw materials and yarns, duty free into Canada, and then allowing those to come into the US as finished woven products under a TPL or a tariff preference level type of thing, we have a significant cost advantage in Canada for weaving as opposed to what we had in the US.
So, that's the kind of thing we talk about in rationalization and we're doing that across all product categories to get the right things in the right places, balancing speed to market, which is very critical along with price, which is equally or more critical trying to figure those things out. And then without being said again, Haiti is a big part of that rationalization too, thinking about where we'll put cut and sew. So, we're just constantly trying to stay, you'd hear for, it's an upholstery question or mattress, but we're just trying to stay nimble, where we can move, try to adjust our production to be quick service and advantageous from a price standpoint, because that's what we think our customers demand us to do.
是的,很多事情。我的意思是,当合理化评论涵盖我们在过去两年中所做的大量工作时。部分原因是,我们做了很多,我们已经谈了太多,在很多新闻稿中回顾了我们在床垫布料设施上做的所有资本投资,正确选型,然后扩展,移动和转移。所以我们花了1500万美元,给予或采取,在回顾过程中更好地构建该平台,这不是真正理想的财务时间。但是,我们非常自豪能够拥有它,并且随着我们前进,它将提供很多好处。
此外,合理化的特点是我们所做的一件事是将我们制造的某些部分重新定位到更有利的位置。其中一个例子是,我们将我们的编织地点整合到我们的加拿大平台,这可能看起来很小。但是,当你考虑到我们在加拿大的优势,引进原材料和纱线,免税进入加拿大,然后允许那些进入美国作为TPL或关税优惠等级类型的成品编织产品,我们与我们在美国的产品相比,加拿大在编织方面具有显着的成本优势。
所以,这就是我们在合理化中谈论的事情,我们在所有产品类别中都这样做,以便在正确的位置获得正确的东西,平衡速度与市场的关系,这对价格来说是非常关键的,这同样或更多批评试图解决这些问题。然后,没有再说,海地也是合理化的重要组成部分,考虑我们将削减和缝制的地方。因此,我们只是不断努力留下,你会听到,这是一个装饰问题或床垫,但我们只是想保持灵活,我们可以移动,尝试调整我们的生产,以便快速服务和有利从价格的角度来看,因为这是我们认为客户要求我们做的事情。
Marco Rodriguez
And then kind of shifting gears here to Upholstery. Can you talk a little bit more about Read Windows? I believe I heard you guys had about $11 million in revenues here in fiscal '19. If I'm not mistaken when you guys acquired it, I thought you had disclosed that they had done prior to about 11 million or so in revenues? Can you just kind of give us an update as far as how that business is kind of moving and your expectations going forward?
然后在这里转向室内装潢。 你能谈谈Read Windows吗? 我相信我听说你们在19财年的收入大约为1100万美元。 如果我们在你们获得它的时候没有弄错的话,我以为你们已经披露过他们在收入大约1100万左右之前已经做过了吗? 您能否就我们的业务如何发展以及您的期望向我们提供更新?
Boyd Chumbley
Yes, Marco, and this is Boyd. Good morning. Yes, we are very pleased with how the Read Window acquisition has gone for us. We, you're correct that [indiscernible] and this really was somewhat of a transition year, as we absorb this business into Culp and the Upholstery Fabrics business, but we are pleased with the positive contribution that we've made for our Upholstery Fabrics business at year '19. And we certainly remain very optimistic with the enhanced platform or product portfolio that we now have by bringing window treatments into our offering in the hospitality segment. So we're very pleased with the results thus far, we do think there's a lot of opportunity remaining and yet to come, as we continue to focus in this area, but very pleased with the performance and the acquisition of that product category to date.
是的,Marco,这是Boyd。 早上好。 是的,我们非常满意Read Window的收购对我们的影响。 我们,[听不清]这是正确的,这真的是一个过渡的一年,因为我们将这项业务吸收到Culp和Upholstery Fabrics业务,但我们很高兴我们为我们的室内装饰面料做出的积极贡献 19年的业务。 我们通过将窗口处理技术引入我们在酒店业的产品,我们现在对增强的平台或产品组合保持非常乐观。 因此,我们对迄今为止的结果非常满意,我们确实认为有很多机会尚未实现,因为我们继续关注这一领域,但对迄今为止的产品类别的表现和收购非常满意。
Marco Rodriguez
And then last quick question, just talk a little bit more about your capital allocation priorities going into fiscal '20. And if you can also talk maybe and update us on the M&A landscape?
然后是最后一个简单的问题,再谈谈你在20财年的资本配置优先事项。 如果你也可以谈谈并更新我们的并购情况?
Ken Bowling
Yeah, Marco, this is Ken. We really value the, in our capital allocation strategy, that's what we put on the website. I mean, we've committed this year to continue to invest in CapEx, although at a lower rate. We did -- it was a really perfect timing in that, we had significant lower CapEx spending this year, but it was more -- pretty much planned that way. So that certainly helped in our free cash flow position. I think if we look ahead, the same thing, we're going to continue to invest in the business through capital expenditures, which we said, about 6.5 million, 7 million. We're also going to continue to be on the look for the strategic acquisitions and to evaluate that and look at the timing and such that it fits with the other two acquisitions.
So that's still in our strategy. Of course, what we've tried to do along this whole time is to maintain a strong balance sheet, so that we could take advantage of those opportunities, and we feel that we are there. So that won't change. We'll continue to review the landscape and look for opportunities. And then of course, if that doesn't, if we need to -- if we don't have an opportunity, we'll continue to generate free cash flow and maybe from time to time, look at our share repurchase program and look at that opportunity. And then depending on the economy and all the uncertainty, just continue to maintain the warchest of cash for basically making sure that we can sustain or withstand any pressure. So really no change in our strategy, just continue to look for opportunities and most of all, keep the company strong and keep -- just keep prepared for the opportunities as they come along.
是的,Marco,这是Ken。在我们的资本配置策略中,我们非常重视这就是我们在网站上所做的。我的意思是,我们今年已承诺继续投资于资本支出,尽管速度较低。我们做到了 - 这是一个非常完美的时机,我们今年的资本支出大幅下降,但它更多 - 这样计划很多。这对我们的自由现金流量位置肯定有帮助。我认为,如果我们展望未来,同样的事情,我们将继续通过资本支出来投资这项业务,我们说这大约有650万,700万。我们还将继续寻找战略收购,并对其进行评估,并考虑时机,以便与其他两项收购相媲美。
所以这仍然是我们的战略。当然,我们一直试图做的是保持强大的资产负债表,以便我们可以利用这些机会,我们觉得我们在那里。所以这不会改变。我们将继续审查景观并寻找机会。然后当然,如果不这样做,如果我们需要 - 如果我们没有机会,我们将继续产生自由现金流,也许不时,看看我们的股票回购计划和外观在那个机会。然后根据经济和所有的不确定性,继续保持现金的最佳状态,基本上确保我们能够承受或承受任何压力。所以我们的战略真的没有变化,只是继续寻找机会,最重要的是,保持公司的强大和保持 - 只要随时准备迎接机遇。
会议主持员
[Operator Instructions] It does not appear we have any further questions at this time. So I would like to turn the conference back over to the speakers. Thank you.
[操作员说明]目前我们还没有任何进一步的问题。 所以我想把会议转回发言人。 谢谢。
弗兰克撒克逊
Okay, thank you everyone for your participation today and your interest in Culp. We look forward to updating you on our progress next quarter. Have a great day.
好的,谢谢大家今天的参与以及您对Culp的兴趣。 我们期待在下个季度向您介绍我们的进展情况。 祝你有美好的一天。
会议主持员
This concludes today's call. Thank you for your participation. You may now disconnect.
这就结束了今天的电话。 感谢您的参与。 您现在可以断开连接。
相关问题
Culp, Inc. 电话会议
Culp, Inc. 财务报告
互联网券商的港股、美股开户教程
如果您对美股 或者 港股也感兴趣, 或者想要了解如何开户, 可以加我wechat: xiaobei006006, 同时也可以拉您进美股交流群哦。
最后的最后 祝大家都有一个美好的投资生活哦。
大家也可以关注【美股指南】公众号, 即可获得《小白投资美股指南(雪球「岛」系列)》电子书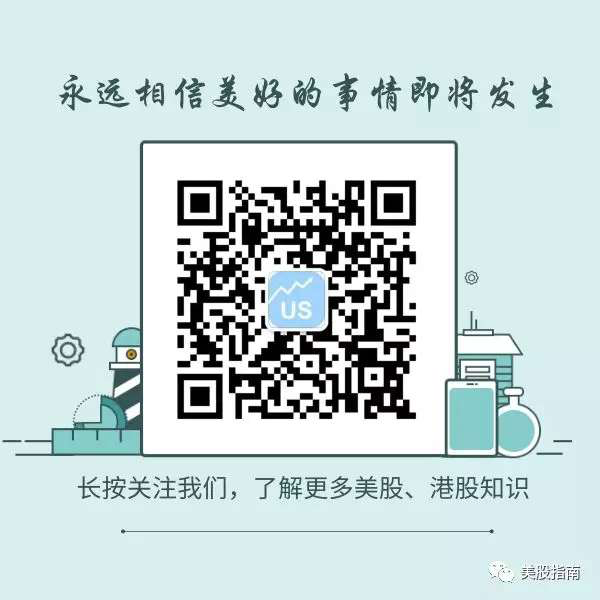 ---
写在最后
---
暂无回复。