弗朗西斯卡控股公司 (FRAN) 首席执行官 Michael Prendergast 于 2019年 第一季度业绩 - 收益电话成绩单
Francesca's Holdings Corporation (NASDAQ:FRAN) Q1 2019 Earnings Conference Call June 13, 2019 8:30 AM ET
Francesca's Holdings Corporation(纳斯达克股票代码:[FRAN])2019年第一季度收益电话会议2019年6月13日美国东部时间上午8:30
公司参与者
Kelly Dilts - Executive Vice President and Chief Financial Officer
Michael Prendergast - Interim Chief Executive Officer
Kelly Dilts - 执行副总裁兼首席财务官
Michael Prendergast - 临时首席执行官
会议主持员
Greetings. Welcome to Francesca's Holdings Corporation First Quarter 2019 Earnings Conference Call. At this time, all participants are in a listen-only mode. [Operator Instructions].
I will now turn the conference over to Kelly Dilts. Thank you. You may now begin.
问候。 欢迎来到Francesca控股公司2019年第一季度收益电话会议。 此时,所有参与者都处于只听模式。 [操作员说明]。
我现在将会议转交给Kelly Dilts。 谢谢。 你现在可以开始了。
Kelly Dilts
Thanks, and good morning, everyone. We appreciate your participation this morning in Francesca's first quarter fiscal year 2019 conference call. Earlier this morning, we issued a press release outlining our financial and operating results for the first quarter ended May 4, 2019.
Please note the following discussion includes forward-looking statements within the meaning of the Private Securities Litigation Reform Act of 1995. All statements other than statements of historical facts included in today's discussion that address activities, events or developments that the company expects, believes, targets or anticipates will or may occur in the future are forward-looking statements.
The company's actual results may differ materially from those projected in the forward-looking statements as a result of certain risks or other factors, including those risk factors set forth in the company's 10-K and quarterly reports on forms 10-Q filed with the Securities and Exchange Commission. All such statements speak only as of the date made, and except as required by law, the company undertakes no obligation to update or revise any forward-looking statements whether as a result of new information, future events or otherwise.
As usual, a replay of today's conference call will be posted on our corporate website. We will begin today's call with comments from Interim CEO, Michael Prendergast. Michael?
谢谢,大家早上好。感谢您今天上午参加弗朗西斯卡2019年第一季度财务电话会议。今天早上,我们发布了一份新闻稿,概述了截至2019年5月4日的第一季度的财务和经营业绩。
请注意,以下讨论包括1995年"私人证券诉讼改革法案"界定的前瞻性陈述。除了历史事实陈述之外的所有陈述,包括在今天的讨论中,涉及公司期望的活动,事件或发展,相信,目标或预期将来或将来可能发生的前瞻性陈述。
由于某些风险或其他因素,包括公司10-K中规定的风险因素以及向证券提交的10-Q表格的季度报告,公司的实际结果可能与前瞻性报表中的预测产生重大差异。和交易委员会。所有此类陈述仅代表截止日期,除法律要求外,公司不承担因新信息,未来事件或其他原因而更新或修订任何前瞻性陈述的义务。
像往常一样,今天电话会议的重播将在我们的公司网站上公布。我们将在今天的电话会议上发表临时首席执行官Michael Prendergast的评论。迈克尔?
Michael Prendergast
Thank you, Kelly. Good morning, and thank you for joining us on the call today. While it has been just a few weeks since our last call, I'm very pleased with the progress we have made in implementing and executing our previously highlighted strategic turnaround plan.
While it is still early in the process and we have a long road to success, we have made significant strides in the key areas of the plan. Before discussing the details of the turnaround plan progress in more detail, I'd like to briefly highlight our financial results for the first quarter.
Net sales decreased 13% to $87.1 million, reflecting a 13% decrease in comparable sales, which was in line with our total comp expectation. Boutique and outlet store results were better than expected, while our e-commerce business underperformed expectations. This underperformance was driven by higher than expected markdowns taken to clear through poor-performing legacy products and lower than expected sales and inventory levels in regular price merchandise.
I will discuss in further detail the initiatives and activities that are underway to improve the e-commerce business later in the call.
Turning now to an update on our turnaround plan initiatives and progress. As stated in our prior call, there are five main pillars of the plan. We continue to focus the entire organization on execution and delivering results in these key areas.
First, enhancing our buying merchandising and planning activities. As discussed previously, Francesca's must operate a nimble demand-based business model to be successful. We made substantial progress from simplifying our processes to create a more nimble approach to buying. We have also successfully implemented fast fashion planning and buying principles across 100% of the organization.
We continue to leverage our robust analytics, looking at current sales trends, as well as historical sales drivers to develop greater insight into what drives our customers to react. Through a rigorous weekly process, the teams are identifying opportunities in assortment to chase into and at the same time identifying underperforming products for accelerated markdowns and/or adjustment of future on order.
To enable us to react swiftly and nimbly to this data, we have increased the flexibility of our planning, such that a greater portion of our merchandise will be open-to-buy in season with 50% available to chase current fashion trends.
Finally, we have been working very closely with our vendors to learn from their insights, as well as to meaningfully shorten lead times. I'm pleased to see that our vendor partners have been highly supportive of our efforts and continue to provide us with great product in shorter turnaround times than initially anticipated.
Second, aligning our product offering with customer demand. As previously stated, we identified the part of our previous performance at retail was caused by our product offering, which had become misaligned with customer demand. We have undertaken multiple initiatives to improve our product offering and ensure that is aligned with customer demand from a category item, price point and fashion standpoint.
凯莉,谢谢你。早上好,谢谢你今天加入我们的电话会议。虽然距离我们上一次电话会议仅仅几周,但我对我们在实施和执行以前强调的战略转型计划方面所取得的进展感到非常满意。
虽然现在还处于早期阶段并且我们走过了漫​​长的成功之路,但我们在该计划的关键领域取得了重大进展。在更详细地讨论周转计划进展的细节之前,我想简要介绍一下第一季度的财务业绩。
净销售额下降13%至8710万美元,反映可比销售额下降13%,这符合我们的总体预期。精品店和直销店的业绩好于预期,而我们的电子商务业务表现低于预期。这种表现不佳的原因在于,通过表现不佳的传统产品以及低于预期的正常价格商品的销售和库存水平来降低预期的降价幅度。
我将进一步详细讨论在电话会议后期改进电子商务业务的各项举措和活动。
现在转到我们的周转计划举措和进展的最新情况。如我们之前的电话所述,该计划有五个主要支柱。我们将继续关注整个组织的执行并在这些关键领域取得成果。
首先,加强我们的购买商品和计划活动。如前所述,Francesca必须运营灵活的基于需求的商业模式才能取得成功。我们通过简化流程以创建更灵活的购买方式取得了实质性进展。我们还成功地在整个组织中实施了快速时尚规划和购买原则。
我们继续利用我们强大的分析,查看当前的销售趋势以及历史销售驱动因素,以更深入地了解促使客户做出反应的因素。通过严格的每周流程,团队正在识别各种各样的机会,以追逐并同时识别表现不佳的产品,以加速降价和/或调整订单的未来。
为了使我们能够迅速灵活地对这些数据做出反应,我们增加了计划的灵活性,使我们的大部分商品在季节开放,50%可用于追逐当前的流行趋势。
最后,我们与供应商密切合作,从他们的见解中学习,并有意义地缩短交货时间。我很高兴看到我们的供应商合作伙伴一直高度支持我们的努力,并继续以比最初预期更短的周转时间为我们提供优质产品。
其次,使我们的产品与客户需求保持一致。如前所述,我们发现我们之前在零售业的表现部分是由我们的产品提供的,而这些产品已经与客户需求不一致。我们已采取多项措施来改进我们的产品供应,并确保从类别项目,价格点和时尚角度满足客户需求。
I'm happy to share with you that our teams have diligently used robust customer data and analytics to identify areas in which the product assortment should be focused. They have also immersed themselves in the markets, trade shows, trends, services, and vendor community to research and understand consumer trends that are currently underway.
We have been able to identify and swiftly react to changing trends. These activities have begun to payoff for the company in a small, but meaningful way. Given that apparel has been our most challenged category and a large share of our total sales, this is our first primary area of focus.
Within apparel, the merchant teams identified areas of focus to test our new buying and planning processes to align with customer demand. Although small as a percent of total inventory in the quarter, the sales results were fantastic. There were three programs: a fashion capsule called New + Now, a short shop and the return of the flawless dress.
First, New + Now is a small fashion capsule that offered approximately 25 to 30 styles that were identified in classifications and fashion ideas that are trending in the market. New + Now included apparel, jewelry and accessories categories. Our teams worked with our vendor partners to procure product on these items for 200 of our top stores. The vendors reacted quickly and shipped us the product within seven to 10 days from placing a purchase order.
We aligned all social media digital marketing activities behind the New + Now launch. We also set the New + Now product at the front of each of the 200 boutiques that the product launched in. The product was offered at more historically appropriate price tickets in the $38 to $44 retail range and the sell-throughs were amazing.
New + Now sold on average four times to six times as fast as legacy product, with higher than chain average merchandise margins as well. The New + Now capsule will be rolled out to all stores throughout the second-half of this year.
Second, the shorts shop. The buying teams identified that soft shorts were trending both in the market and in our boutiques with higher than average sell-through. After detailed analysis, the teams identified a large opportunity in the classification. The teams work with our vendor partners to chase over 70,000 units of shorts, which hit our stores three weeks ago. A shorts shop was set up in boutiques on our first table position and highlighted on the e-commerce site.
In addition, it was highly supported through digital marketing and all social media channels. The sell-throughs and gross margins have been terrific and well above boutique averages. Again, this product is presented at more historical MSRP pricing in the $38 to $44 price range.
Third, the team executed an initiative to bring back one of our most powerful items called the flawless dress. Once again, based on detailed data analysis, the team identified a large sales and margin opportunity in a key item that the previous merchant teams have discontinued. This style had been a consistent winner season after season, however, the style was abandoned.
我很高兴与您分享,我们的团队一直在努力使用强大的客户数据和分析来确定产品分类应该集中的领域。他们还沉浸在市场,贸易展览,趋势,服务和供应商社区中,以研究和了解目前正在进行的消费趋势。
我们已经能够识别并迅速应对不断变化的趋势。这些活动已经开始以一种小而有意义的方式为公司带来回报。鉴于服装是我们最具挑战性的类别,占我们总销售额的很大一部分,这是我们关注的第一个主要领域。
在服装领域,商家团队确定了重点领域,以测试我们的新购买和规划流程,以符合客户需求。虽然该季度的总库存占比很小,但销售结果非常好。有三个节目:一个名为New Now的时尚胶囊,一个短店和无瑕连衣裙的回归。
首先,New Now是一款小型时尚胶囊,提供大约25至30种款式,这些款式在市场趋势分类和时尚创意中得到确认。新 现在包括服装,珠宝和配饰类别。我们的团队与我们的供应商合作伙伴合作,为我们的200家顶级商店购买这些产品。供应商迅速做出反应,并在下订单后的七到十天内将产品发送给我们。
我们将New Now推出后的所有社交媒体数字营销活动统一起来。我们还将New Now产品设置在该产品推出的200家精品店的前端。该产品以38至44美元的零售范围提供更具历史价格的门票,销售情况令人惊叹。
New 现在平均销售速度是传统产品的四倍到六倍,同时也高于连锁店的平均商品利润率。 New Now胶囊将在今年下半年推出到所有商店。
二,短裤店。购买团队发现市场和我们的精品店的软短裤趋势都高于平均销售率。经过详细分析,团队确定了分类中的大量机会。这些团队与我们的供应商合作伙伴共同追逐超过70,000件短裤,这些短裤三周前就已经到了我们的商店。我们的第一个餐桌位置在精品店设立了一家短裤店,并在电子商务网站上突出显示。
此外,它还通过数字营销和所有社交媒体渠道得到高度支持。销售额和毛利率非常高,远高于精品平均水平。同样,该产品以38美元至44美元的价格范围呈现更多的历史MSRP定价。
第三,团队执行了一项计划,将我们最强大的一件物品称为无瑕连衣裙。再一次,根据详细的数据分析,该团队在以前的商家团队停止的关键项目中确定了大量的销售和保证金机会。这种风格一季又一季成为赢家,但风格却被抛弃了。
The current teams brought it back and diversified fabrications, colors and length, and we are getting an enormous customer response. Approximately, four weeks ago, we delivered our first shot of 25,000 units of the flawless dress and to date have sold almost 20,000 units. The style will continue to flow into all of our stores over the course of the next six weeks and beyond.
While we are extremely pleased with these successes, we will need to take aggressive steps to liquidate old product and get new product fully in place by the end of July. Some of the more legacy products sold through well after first markdown, but there was still a substantial amount where we needed to take to a deeper markdown to move it. While this will create short-term margin pressure, we will more quickly be in a position to have a fully revamped assortment.
By the second-half of this year, both our merchandising, buying and planning will continue to execute and excel at operating a demand-based fast fashion model, which will position us to drive both improved conversion and traffic. We are executing these strategies operating within a category and subcategory hierarchy focused on fashion, seasonal and core product to ensure that our merchandise offerings are balanced and relevant to our customer.
Third, reducing corporate expenses. Again, while only a few weeks since we last spoke, we're making headway in right-sizing the expense structure. We continue to expect to achieve annualized savings of $8 million from corporate overhead and third-party costs. We have additionally instituted strict corporate expense control processes for the entire organization. We have also created an expense task force to target additional expense optimizations across the entire organization.
Fourth, reducing store operation and labor expenses. As previously mentioned, we have taken measures to improve our boutique productivity by adjusting our labor models and actively looking to reduce in-store expenses. These activities are expected to yield approximately $7 million in annualized savings. We adjusted the coverage models in the store starting in February of 2019. We've been closely monitoring the buy door performance to read and react to the needs of the stores.
Fifth, optimizing our real estate portfolio. On the real estate front, we remain focused on working with our landlords to optimize our lease expense and have been pleased with their receptivity and partnership. As a reminder, we are focused on optimizing the lease expense structure for our existing boutiques, with an emphasis towards calibrating occupancy costs with sales levels. We are negotiating with our landlord partners for early lease terminations or rent concessions for underperforming boutiques.
Finally, we are working with the landlords to obtain early lease extensions for our best performing stores.
I would like to now share some details with you regarding the initiatives we began to employ in our e-commerce business. We believe that the e-commerce channel represents the quickest opportunity for turnaround, as we offer the right assortment in the right quantities to our customers.
目前的团队将其带回来,制作,颜色和长度各不相同,我们得到了巨大的客户响应。大约四周前,我们首次拍摄了25,000件完美无瑕的连衣裙,迄今已售出近20,000件。在接下来的六周甚至更长时间内,这种风格将继续流入我们所有的商店。
虽然我们对这些成功感到非常满意,但我们需要采取积极措施,在7月底之前清算旧产品并使新产品完全到位。一些较为传统的产品在首次降价后销售良好,但仍有相当数量的我们需要采取更深的降价来推动它。虽然这会产生短期的保证金压力,但我们将更快地完成全面改造的分类。
到今年下半年,我们的商品推销,购买和计划将继续执行并擅长运营基于需求的快速时装模式,这将使我们能够推动改进的转换和流量。我们正在执行这些策略,这些策略在一个专注于时尚,季节性和核心产品的类别和子类别层次结构中运作,以确保我们的商品供应平衡并与我们的客户相关。
第三,减少企业开支。再说一次,虽然我们上次发言仅仅几周,但我们在正确确定费用结构方面正在取得进展。我们仍然期望通过公司间接费用和第三方成本实现800万美元的年度节省。我们还为整个组织制定了严格的公司费用控制流程。我们还创建了一个支出任务组,以针对整个组织进行额外的费用优化。
第四,减少店铺运营和人工费用。如前所述,我们已采取措施,通过调整劳动力模式并积极寻求降低店内开支来提高我们的精品生产力。这些活动预计每年可节省约700万美元。我们从2019年2月开始调整商店的覆盖范围模型。我们一直在密切监控购买门的性能,以便阅读并对商店的需求做出反应。
第五,优化我们的房地产投资组合。在房地产方面,我们仍然专注于与房东合作以优化租赁费用,并对他们的接受度和合作关系感到满意。提醒一下,我们专注于优化现有精品店的租赁费用结构,重点是根据销售水平调整占用成本。我们正在与我们的房东合作伙伴进行谈判,以便提前终止租赁或为表现不佳的精品店租赁特许权。
最后,我们正与业主合作,为我们表现最佳的商店获得早期租约延期。
我现在想与您分享一些有关我们开始在电子商务业务中采用的举措的细节。我们相信电子商务渠道代表了最快的转机机会,因为我们为客户提供合适数量的合适品种。
We have restructured the internal team with e-commerce and digital marketing, working together to drive success. This month, we relaunched a completely refreshed customer user interface on the e-commerce site and it looks amazing. Initial performance metrics show that the customers responding to the new look evidenced by improved traffic and conversion performance.
We have fully renovated our presentation to the customer across all digital and social media platforms. We have reinvigorated our ambassador programs and will be implementing traffic driving initiatives in boutiques throughout the second-half of the year. We expect these improvements to lead to improve conversion as new products becomes a much more significant portion of the total assortment on the website.
In summary, we are extremely pleased with the proof points we are seeing as we transform the merchandising strategy. We're working diligently to move through legacy product and transform the entire boutique fleet and e-commerce channel to reflect these instituted merchandising principles.
We believe that the steps we're taking will lead to stabilization of our comparable sales, as well as higher merchandise margin. Combined with our efforts to reduce costs and optimize our real estate portfolio, we believe that we can return this business to profitability and set a foundation for sustainable long-term growth.
In conclusion, before I turn it over to Kelly, I wanted to share that I will be working with the Board of Directors of Francesca's for an extended period of time on an interim basis to ensure we fully implement the turnaround. I will also provide guidance on assembling the new leadership team to the Board, as well as integrating them into the new business to ensure there's a seamless transition.
With that, I will turn the call back over to Kelly.
我们通过电子商务和数字营销重组了内部团队,共同努力推动成功。本月,我们在电子商务网站上重新推出了一个完全刷新的客户用户界面,看起来很棒。初始性能指标显示,响应新外观的客户可以通过提高流量和转换性能来证明这一点。
我们在所有数字和社交媒体平台上对客户进行了全面翻新。我们重振了我们的大使计划,并将在今年下半年在精品店实施交通驾驶计划。我们预计这些改进可以提高转换率,因为新产品在网站上的整体分类中占据了更大的比重。
总之,我们对改变商品销售策略时所看到的证据非常满意。我们正在努力通过传统产品,转变整个精品车队和电子商务渠道,以反映这些制定的商品销售原则。
我们相信,我们采取的措施将导致我们的可比销售额稳定,以及更高的商品利润率。结合我们降低成本和优化房地产投资组合的努力,我们相信我们可以将这项业务恢复盈利,并为可持续的长期增长奠定基础。
总而言之,在我将其转交给凯利之前,我想分享一下,我将与弗朗西斯卡董事会进行一段时间的临时合作,以确保我们全面实施这一转变。我还将为董事会组建新的领导团队提供指导,并将其整合到新业务中,以确保无缝过渡。
有了这个,我会把电话转回凯利。
Kelly Dilts
Thanks, Michael. Our discussion today will primarily focus on a review of our first quarter 2019 adjusted financial results. I encourage you all to refer to our press release for a reconciliation of GAAP results to the adjusted results we will discuss today.
Net sales for the first quarter were in line with our expectations decreasing 13% to $87.1 million, compared to $100.4 million in the first quarter last year. In total, comparable sales declined 13%, primarily due to lower transactions and a low single-digit decline in average ticket.
Boutique transactions were lower due to a high single-digit decrease in boutique traffic and the mid single-digit decline in boutique conversion. Both of these metrics showed improvement from the fourth quarter. We are pleased to say that the boutique comparable sales declined decelerated from where it had been over the last several quarters.
E-commerce sales were not as strong as expected. And in fact, boutique comps outperformed e-commerce as there was not enough new product penetration and the clearance product was too heavy. As Michael mentioned, we believe the e-commerce sales will improve quickly once the new product penetration increases.
Gross margin for the period was 34.8% versus 38.2% in the prior year. The 340 basis point decline was due to occupancy cost deleverage, resulting from the lower sales. Merchandise margins were relatively flat to last year, with a modest decline in product margin getting offset by decreases in reserve-related expense, as well as the e-commerce shipping expense.
Adjusted SG&A decreased 11% to $38 million from $42.9 million in the prior year. This decrease was mostly due to the cost initiatives put in place as part of the turnaround plan. The specifics of the decreases are as follows: a $3.3 million decrease in boutique payroll and supplies; a $1 million decrease in corporate and field management payroll; and lower stock-based compensation, marketing expenses and freight expenses. These decreases were partially offset by $1.4 million in higher professional fees associated with the interim executive, higher audit fees and higher legal fees.
In the first quarter, we incurred a non-cash charge of $2.1 million associated with the valuation allowance provided on our net deferred tax assets. We also recorded a valuation allowance at the end of fiscal 2018. Just as a reminder, valuation allowance is recorded when it is concluded that is more likely than not that the deferred tax assets will not be realized.
Excluding this non-cash charge, our adjusted effective tax rate for the first quarter of 2019 was 17% versus 13.4% last year. Our adjusted net loss for the quarter was $6.4 million, or an $0.18 loss per share, which is favorable to our expectation and compares to a net loss of $3.9 million, or an $0.11 loss per share in the prior year.
Now, let's turn to the balance sheet. We ended the first quarter of 2019 with $17.5 million in cash, compared to $21.8 million at the end of first quarter last year. The company had $10 million in debt outstanding at the end of the quarter under our asset-based revolving credit facility.
谢谢,迈克尔。我们今天的讨论主要集中在审查2019年第一季度调整后的财务业绩。我鼓励大家参考我们的新闻稿,以便将GAAP结果与我们今天将讨论的调整后的结果进行对帐。
第一季度的净销售额与我们的预期一致,下降了13%,达到8710万美元,而去年第一季度为1.040亿美元。总体而言,可比销售额下降了13%,主要是由于交易量减少以及平均票价的单位数下降。
由于精品店流量的单位数下降以及精品店转换的中位数单位数下降,精品交易量下降。这些指标均显示出第四季度的改善。我们很高兴地说,精品可比销售额从过去几个季度开始下降。
电子商务的销售额没有预期的那么强劲。事实上,由于没有足够的新产品渗透率和清仓产品太重,精品店的表现优于电子商务。正如迈克尔所说,我们相信一旦新产品渗透率增加,电子商务销售将迅速改善。
该期间的毛利率为34.8%,而去年同期为38.2%。 340个基点的下降是由于销售额下降导致的入住成本去杠杆化。商品利润率与去年相比持平,产品利润率适度下降,被储备相关费用减少以及电子商务运输费用所抵消。
调整后的SG&A从去年的4290万美元下降11%至3800万美元。这种下降主要是由于作为周转计划的一部分而实施的成本计划。减少的具体情况如下:精品工资和供应减少330万美元;公司和外地管理工资单减少100万美元;并降低库存补偿,营销费用和运费。这些减少部分抵消了与临时执行官相关的更高专业费用140万美元,更高的审计费用和更高的律师费。
在第一季度,我们发生了与我们的递延税项净资产提供的估值备抵相关的210万美元的非现金费用。我们还在2018财年末记录了估值备抵。作为提醒,在得出结论时,估计的估值备抵更有可能不会实现递延税项资产。
不计这笔非现金费用,我们对2019年第一季度的调整后有效税率为17%,而去年为13.4%。我们本季度调整后的净亏损为640万美元,或每股亏损0.18美元,这有利于我们的预期,相比之下,净损失为390万美元,或去年同期每股亏损0.11美元。
现在,让我们转向资产负债表。我们以20150万美元现金结束了2019年第一季度,而去年第一季度末为2180万美元。根据我们基于资产的循环信贷额度,该公司在本季度末的未偿还债务为1,000万美元。
During the first quarter of 2019, we borrowed an additional $5 million, while we were waiting to receive our $8.5 million tax refund. When we received the refund on April 22, we repaid the $5 million, bringing our outstanding debt back down to $10 million. We had $15.2 million availability on our ABL with the ability to borrow $9.2 million before any covenants.
Inventory per boutique increased 1% compared to last year due to higher product costs, as we had added back quality to our clothing assortments in prior purchases. However, we have been unable to fully recover the increased cost in our average unit retail and are now purchasing to a more historically successful price point.
On a unit basis, inventory per boutique decreased 8%. Capital expenditures for the quarter totaled $2.6 million and were comprised of $1.4 million paid in the first quarter for fourth quarter accrued CapEx and $1.2 million spent primarily to complete new, remodeled and relocated boutiques that had begun in the fourth quarter. We have minimal plan to CapEx for the remainder of fiscal 2019.
During the quarter, we opened three new boutiques and closed eight, bringing our total boutique count to 722. We plan to open one more boutique during the year that has already been built out. We now expect to close at least 30 boutiques in 2019 with a focus on negative contribution margin boutiques that are at kick-out period or lease end.
This concludes the financial review. And I'll now turn the call back over to Michael for his closing remarks.
在2019年第一季度,我们又借了500万美元,而我们正在等待获得850万美元的退税。当我们在4月22日收到退款时,我们偿还了500万美元,使我们的未偿还债务减少到1000万美元。我们的ABL有1520万美元的可用性,能够在任何契约之前借入920万美元。
由于产品成本较高,每家精品店的库存量与去年相比增加了1%,因为我们在之前的采购中为我们的服装分类增加了质量。但是,我们无法完全恢复平均单位零售的成本增加,现在正在购买更具历史意义的价格点。
以单位计算,每家精品店的库存减少了8%。本季度的资本支出总计260万美元,其中包括第一季度第四季度累计支付的140万美元资本支出和120万美元,主要用于完成第四季度开始的新建,改建和重新安置的精品店。我们在2019财年的剩余时间里对CapEx的计划很少。
在本季度,我们开设了三家新的精品店,并关闭了八家,使我们的精品店总数达到722家。我们计划在年内开设一家精品店。我们现在预计2019年将关闭至少30家精品店,重点关注处于退出期或租赁期的负面贡献边缘精品店。
财务审查到此结束。现在,我将把这个电话转回迈克尔的闭幕词。
Michael Prendergast
Thank you, Kelly.
Before closing, I would like to touch on the strategic review process that we announced in January. We continue to work with our retained advisers who are assisting us in the review of possible strategic alternatives. We have not set a timetable for the completion of the review process and we did not intend to comment on the process until a specific transaction or other alternative is approved by our Board of Directors, the process is concluded or it is otherwise determined that further disclosure in appropriate.
In conclusion, I would like to once again thank the senior leadership team and entire Francesca's organization. There has been a tremendous amount of hard work done to implement our turnaround plan. Although early in the process, we are optimistic and energetically working towards a successful implementation of our initiatives. Thank you.
凯莉,谢谢你。
在结束之前,我想谈谈我们在1月宣布的战略审查程序。 我们继续与我们的留任顾问合作,他们协助我们审查可能的战略选择。 我们尚未设定完成审核流程的时间表,在董事会批准特定交易或其他替代方案,流程结束或另行确定进一步披露之前,我们无意对流程发表评论 在适当的。
最后,我想再次感谢高级领导团队和整个Francesca的组织。 为实施我们的周转计划已经付出了巨大的努力。 虽然在此过程的早期阶段,我们乐观而积极地努力成功实施我们的计划。 谢谢。
会议主持员
This concludes today's conference. You may now disconnect your lines at this time. Thank you for your participation.
今天的会议结束了。 您现在可以断开线路。 感谢您的参与。
问答环节
相关问题
Francesca's Holdings Corporation 电话会议
Francesca's Holdings Corporation 财务报告
互联网券商的港股、美股开户教程
如果您对美股 或者 港股也感兴趣, 或者想要了解如何开户, 可以加我wechat: xiaobei006006, 同时也可以拉您进美股交流群哦。
最后的最后 祝大家都有一个美好的投资生活哦。
大家也可以关注【美股指南】公众号, 即可获得《小白投资美股指南(雪球「岛」系列)》电子书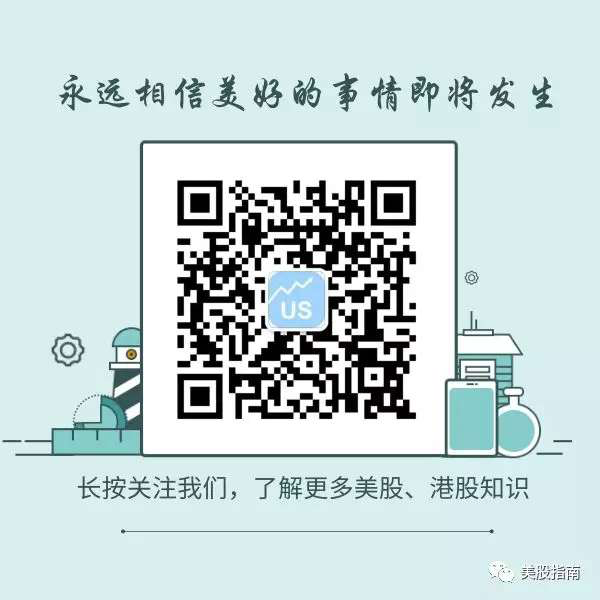 ---
写在最后
---
暂无回复。