Vince 控股公司 (VNCE) 首席执行官 Brendan Hoffman 于 2019年 第一季度业绩 - 收益电话会议记录
Vince Holding Corp. (NYSE:VNCE) Q1 2019 Earnings Conference Call June 13, 2019 4:30 PM ET
文斯控股公司(纽约证券交易所代码:[VNCE])2019年第一季度收益电话会议2019年6月13日美国东部时间下午4:30
公司参与者
Amy Levy - Vice President, Investor Relations
Brendan Hoffman - Chief Executive Officer
Dave Stefko - Chief Financial Officer
Amy Levy - 投资者关系副总裁
Brendan Hoffman - 首席执行官
Dave Stefko - 首席财务官
电话会议参与者
Dana Telsey - Telsey Advisory Group
会议主持员
Good afternoon. My name is Julian and I will be your conference operator today. At this time, I would like to welcome everyone to the Vince Q1 2019 Earnings Conference Call. All lines have been placed on mute to prevent any background noise. After the speakers' remarks, there will be a question-and-answer session. [Operator Instructions]
Thank you. Amy Levy, VP of Investor Relations, you may begin your conference.
下午好。 我叫Julian,今天我将成为您的会议运营商。 在这个时候,我想欢迎大家参加Vince Q1 2019年度收益电话会议。 所有线路都已静音以防止任何背景噪音。 发言者发言后,将会有一个问答环节。 [操作说明]
谢谢。 投资者关系副总裁Amy Levy可以开始你的会议。
Amy Levy
Thank you. Good afternoon everyone. Welcome to Vince Holding Corp.'s first quarter fiscal 2019 earnings conference call. Hosting the call today are Brendan Hoffman, Chief Executive Officer; and Dave Stefko, Chief Financial Officer.
Before we begin, let me remind you that certain statements made on this call may constitute forward-looking statements which are subject to risks and uncertainties that could cause actual results to differ from those that the company expects. Those risks and uncertainties are described in today's press release and in the company's SEC filings which are available on the company's website.
Investors should not assume that the statements made during the call will remain operative at a later time and the company undertakes no obligation to update any information discussed on the call. After the prepared remarks, management will be available to take your questions for as long as time permits.
Now, I'll turn the call over to Brendan.
谢谢。 大家下午好。 欢迎来到Vince Holding Corp.的2019财年第一季度财报电话会议。 今天召开电话会议的是首席执行官Brendan Hoffman; 和首席财务官Dave Stefko。
在我们开始之前,请允许我提醒您,本次电话会议上的某些陈述可能构成前瞻性陈述,这些陈述受风险和不确定因素的影响,可能导致实际结果与公司预期的结果不同。 这些风险和不确定性在今天的新闻稿和公司的SEC文件中有所描述,该文件可在公司网站上找到。
投资者不应该认为通话期间的陈述将在以后继续有效,公司没有义务更新电话中讨论的任何信息。 在准备好的评论之后,只要时间允许,管理层就可以提出您的问题。
现在,我将把电话转给布兰登。
布兰登霍夫曼
Thank you, Amy. Good afternoon everyone and thank you for joining us today. Overall, sales in the first quarter came in largely as expected. While we did see topline pressure in direct-to-consumer business, performance has improved in the second quarter-to-date.
Overall, stores that we've opened near department stores we exited continued to perform better than the company average. In the wholesale channel, sales were below last year as a result of timing of shipments, but came in better than expected.
Our product continues to perform at the register despite the overall challenges within the department store space and we believe we are gaining further market share with our women's collections. Importantly, our consistent performance has enabled us to gain both premium placement and expanded space in the selling floor.
Looking at the first quarter, net sales grew 1%, gross margin expanded 450 basis points to 51.3%. Our operating loss was essentially flat to last year excluding the $1.4 million in strategic consulting fees.
Looking at our direct-to-consumer segment, revenue increased 6.7% attributable to the four new store openings since the end of the first quarter last year as well as growth in our e-commerce channel which includes our Vince UNFOLD business.
While the overall comp performance was below our expectations, we are encouraged with the recent performance reflecting higher full-price sell-through of our spring/summer collection as we saw warmer weather. We also continue to benefit from targeted marketing efforts across mobile, e-commerce, and social channels focused on customers who had shopped us at exited partner stores.
Turning to the wholesale channel, revenue was down 4% related to the shift in timing of shipments as we said last quarter. As stated earlier, our brand is performing well at both Neiman Marcus and Nordstrom as well as across our specialty retail and third-party e-commerce partners globally.
While we believe we are continuing to gain market share, the department store channel and broader retail environment has been challenged which could potentially impact our reorder business as our wholesale partners tighten inventory levels.
We will remain focused on delivering collections that capture our California roots honoring the casual luxury and relaxed spirit of Vince brand which we believe will position us to gain further market share in the wholesale channel.
Looking ahead, we will continue to advance on our strategic initiatives which include driving growth to our direct-to-consumer business, building our international presence, testing new product categories, and refining our marketing efforts to drive traffic in our stores and conversion on our website.
Looking at our direct-to-consumer business, we will continue to strategically expand our retail presence as well as grow our e-commerce channel. We have done a lot of work to enhance our stores and website to optimally capture the essence of the brand and create an exceptional shopping experience.
谢谢你,艾米。大家下午好,感谢您今天加入我们。总体而言,第一季度的销售额基本符合预期。虽然我们确实看到了直接面向消费者业务的一线压力,但业绩在第二季度到目前为止有所改善。
总体而言,我们在百货商店附近开设的商店继续表现优于公司平均水平。在批发渠道,由于出货时间的推移,销售额低于去年,但好于预期。
尽管百货商店空间存在整体挑战,我们的产品仍然在登记册上继续发挥作用,我们相信我们正在通过我们的女装系列获得更多的市场份额。重要的是,我们始终如一的表现使我们能够在销售区获得优质的展示位置和扩大的空间。
展望第一季度,净销售额增长1%,毛利率扩大450个基点至51.3%。除去140万美元的战略咨询费外,我们的经营亏损基本持平至去年。
从我们的直接面向消费者的细分市场来看,收入增长6.7%归因于自去年第一季度末以来的四家新店开业以及我们的电子商务渠道(包括Vince UNFOLD业务)的增长。
虽然整体性能表现低于我们的预期,但我们对最近的表现感到鼓舞,因为我们看到春季/夏季系列的全价下跌,因为我们看到了温暖的天气。我们还继续受益于移动,电子商务和社交渠道的有针对性的营销活动,重点关注那些在退出的合作伙伴商店购物的客户。
谈到批发渠道,我们上个季度表示,与出货时间的变化相关的收入下降了4%。如前所述,我们的品牌在Neiman Marcus和Nordstrom以及我们在全球的专业零售和第三方电子商务合作伙伴中表现良好。
虽然我们认为我们继续获得市场份额,但百货商店渠道和更广泛的零售环境受到挑战,这可能会影响我们的重新订购业务,因为我们的批发合作伙伴收紧了库存水平。
我们将继续专注于提供捕捉我们加利福尼亚根源的系列,以纪念Vince品牌的休闲奢华和轻松精神,我们相信这将使我们在批发渠道中获得更多市场份额。
展望未来,我们将继续推进我们的战略计划,包括推动我们的直接面向消费者业务的增长,建立我们的国际业务,测试新的产品类别,以及完善我们的营销工作,以推动我们的商店流量和我们的转换网站。
纵观我们的直接面向消费者的业务,我们将继续战略性地扩展我们的零售业务,并发展我们的电子商务渠道。我们已经做了很多工作来改善我们的商店和网站,以便最佳地捕捉品牌的精髓并创造出色的购物体验。
As we mentioned last quarter in April, we opened a new full-line location at the premier Aventura Mall in Miami. We are on track to open our Santana Row store in San Jose, California in mid-July and our 609 Fifth Avenue store this fall. This is a premium location in the heart of Midtown Manhattan where we expect to benefit from high foot traffic.
In addition, we are opening an outlet store in the National Harbor Center in Washington D.C. at the end of this month. This is consistent with our strategy to seek opportunistic shorter term leases. We expect to announce one additional full-price store opening before year's end.
The expansion of our Prince Street store in NoHo is also on track to be completed this summer and will enable us to optimally showcase our full assortment. Our U.S. retail expansion plan was launched 12 months ago and we've been very pleased with the sales and profitability performance of these stores. We have already extended two of our short-term leases and are in the process of negotiating extensions and others that are delivering expected cash-on-cash returns.
We plan to open our first European store in the South Kensington area of London where other luxury brands have been building a presence. We expect timing to be late August or early September. This will provide an opportunity for customers to experience the easy luxury of Vince brand firsthand and contribute to build brand awareness in this region.
In terms of our e-commerce site, we continue to experience high demand evidenced by double-digit growth in order shipments. We will continue to leverage those channel as an online flagship store, driving sales across all channels and reinforcing the brand. This will continue to take on more significance in light of the DTC first strategy. We are implementing site changes focused on conversion opportunities based on learnings from our data analytics.
In terms of products, we continue to focus on buy now, wear now product supplemented with higher AUR items in fall to drive AOV. We are also beginning to utilize customer segmentation and tailor interaction with our customers based on past behavior.
In terms of new product categories, we are pleased with the performance of our relaunched handbag collection particularly with the strong response to our small leather good categories. We will continue to explore expanding our assortment as well as introducing other brand-appropriate categories both in-house and through licensing agreements.
Turning to our marketing initiatives. We are shifting our focus from traditional seasonal campaigns to create a robust and diverse pool of content that is uniquely suited for our site, e-mail, digital and social marketing as well as telling a story that is compelling for PR and media.
We've focused on growing our network of influencers partnering to create authentic content at the micro, mid and macro level. We've also benefited from positive celebrity and influencer organically generated content.
We have also expanded our influencer outreach to markets outside the U.S. with a focus in Paris and London. We have identified key moments in product categories such as the launch of our summer beach capsule, a new handbag collection to create excitement and engagement while always keeping the brand visible and top of mind.
正如我们在四月份的上个季度提到的,我们在迈阿密首屈一指的Aventura购物中心开设了一个全新的全线办公地点。我们有望在7月中旬在加利福尼亚州圣何塞开设Santana Row商店,并在今年秋季开设第五大道609号商店。这是位于曼哈顿中城区中心的优越位置,我们期望从高人流量中受益。
此外,我们将于本月底在华盛顿特区的国家海港中心开设一家直销店。这与我们寻求机会主义短期租约的策略是一致的。我们预计将在年底前宣布另外一家全价店开业。
我们在NoHo的Prince Street商店的扩建也将在今年夏天完成,并将使我们能够最佳地展示我们的全系列产品。我们的美国零售扩张计划于12个月前推出,我们对这些商店的销售和盈利表现非常满意。我们已经延长了两项短期租约,正在进行扩展谈判,其他正在提供预期的现金现金回报。
我们计划在伦敦南肯辛顿地区开设我们的第一家欧洲商店,其他奢侈品牌也在这里开展业务。我们预计时间将在8月底或9月初。这将为客户提供机会,亲身体验Vince品牌的轻松奢华,并有助于在该地区树立品牌知名度。
就我们的电子商务网站而言,我们继续体验订单出货量实现两位数增长的高需求。我们将继续利用这些渠道作为在线旗舰店,推动所有渠道的销售并强化品牌。根据DTC第一战略,这将继续具有更重要的意义。我们正在根据数据分析的学习实施针对转化机会的网站变更。
在产品方面,我们继续专注于现在购买,现在磨损的产品在秋季补充更高的AUR项目以推动AOV。我们也开始利用客户细分,并根据过去的行为定制与客户的互动。
在新产品类别方面,我们对我们重新推出的手提包系列的性能感到满意,特别是对我们的小型皮革良好类别的强烈反应。我们将继续探索扩大我们的产品种类,并在内部和通过许可协议引入其他适合品牌的类别。
谈谈我们的营销举措。我们正在将重点从传统的季节性活动转移到创建一个强大而多样化的内容库,这些内容非常适合我们的网站,电子邮件,数字和社交营销,以及讲述一个对PR和媒体具有吸引力的故事。
我们专注于发展我们的影响者网络,合作在微观,中间和宏观层面创建真实的内容。我们也从积极的名人和有影响力的有机生成内容中受益。
我们还将影响力扩大到了美国以外的市场,重点是巴黎和伦敦。我们已经确定了产品类别中的关键时刻,例如夏季海滩胶囊的推出,一个新的手提包系列,以创造兴奋和参与,同时始终保持品牌的可见性和首要考虑。
We recently launched Vince stories, our editorial blog, which will serve as a gathering place for conversations, inspirations, collections and event announcements where the reader can immerse themselves in the Vince brand.
We continue to invest in proven media partners including Goop and Do Re, expanding on creative impactful custom content experiential moments such as exclusive events. We are also testing new partners including GQ in support of the men's business.
As we continue to grow our e-mail distribution list and increase segmentation, we will provide more meaningful and relevant messaging to the various segments such as testing promotions on select groups.
We've started the process of building out our CRM, CEM capabilities and are currently defining the future customer journey. We will focus on acquisition and retention goals towards becoming a customer focused direct-to-consumer omni-channel organization. This will tie into our efforts to build behaviorally triggered e-mail communication.
We are focused on driving brand awareness with some of the higher level initiatives as mentioned social media, advertising, brand partnerships, non-branded search to draw new customers to the Vince brand while deepening the engagement with our existing customers by leading with customer centricity to create a more positive, engaging experience that creates loyal repeat customers.
Vince UNFOLD, the subscription model we launched in mid-November is building momentum. We continue to see new customers sign up to receive unlimited access to a broad selection of our women's apparel. We believe this model aligns with customer shopping patterns and our retention rates provide further confidence that this creates another growth opportunity for our brand as well as access to new customers.
We are extremely excited to share that Microsoft will be doing a test featuring Vince UNFOLD in select windows this summer along with other innovative brands. We will continue to monitor this channel and evaluate additional opportunities.
As it relates to our strategic consultant, we have recently completed the first phase of our evaluation and look forward to sharing more details as we develop our longer term strategy. As part of this plan, we may explore potential acquisitions that we believe are complementary to the Vince brand where we can diversify our portfolio and gain strategic and operational synergies.
As we continue to monitor for updates on pending tariffs related to List 4, we are exploring mitigation efforts for both List 3 and 4.
Near-term efforts include, accelerating shipments, negotiating pricing with our vendors and strategically raising prices. At the same time, we are looking at longer-term strategies including sourcing opportunities. That said, we believe that the superior craftsmanship in luxury products in China will be challenging to duplicate elsewhere and we would not sacrifice quality for price. We will update you on these initiatives as we progress.
In conclusion, we see multiple growth strategies for the Vince brand as we continue to grow our retail presence, gain traction in the wholesale channel and expand brand awareness globally. We look forward to building on this momentum to drive long-term sustainable growth for our shareholders.
我们最近推出了Vince故事,我们的编辑博客,它将作为会话,灵感,收藏和活动公告的聚集地,读者可以沉浸在Vince品牌中。
我们继续投资于经过验证的媒体合作伙伴,包括Goop和Do Re,扩展创意影响力的自定义内容体验时刻,如独家活动。我们还在测试包括GQ在内的新合作伙伴,以支持男性的业务。
随着我们继续发展我们的电子邮件分发列表并增加细分,我们将为各个细分提供更有意义和相关的消息,例如在选定组上测试促销。
我们已经开始构建我们的CRM,CEM功能,目前正在定义未来的客户旅程。我们将专注于收购和保留目标,以成为以客户为中心的直接面向消费者的全渠道组织。这将与我们构建行为触发的电子邮件通信的努力联系在一起。
我们致力于通过一些更高层次的举措来推动品牌知名度,如社交媒体,广告,品牌合作伙伴关系,非品牌搜索,以吸引新客户加入Vince品牌,同时通过以客户为中心领导,加深与现有客户的互动创造更积极,更具吸引力的体验,创造忠诚的回头客。
我们在11月中旬推出的订阅模式Vince UNFOLD正在建立势头。我们继续看到新客户注册,可以无限制地访问各种女士服装。我们相信这种模式与客户购物模式保持一致,我们的保留率进一步增强了信心,这为我们的品牌创造了另一个增长机会,并为新客户提供了便利。
我们非常高兴地分享微软将在今年夏天的精选窗口中与其他创新品牌一起对Vince UNFOLD进行测试。我们将继续监控此渠道并评估其他机会。
由于与我们的战略顾问有关,我们最近完成了评估的第一阶段,并期待在制定长期战略时分享更多细节。作为该计划的一部分,我们可能会探索我们认为可与Vince品牌互补的潜在收购,我们可以在这些收购中实现投资组合多样化并获得战略和运营协同效应。
在我们继续监测与清单4有关的待定关税的最新情况时,我们正在探讨清单3和清单4的缓解措施。
近期的努力包括加速出货,与供应商谈判定价以及从战略上提高价格。与此同时,我们正在寻找包括采购机会在内的长期战略。也就是说,我们相信中国奢侈品的卓越工艺将难以复制到其他地方,我们也不会为了价格而牺牲质量。随着我们的进步,我们将向您通报这些举措。
总而言之,我们看到Vince品牌的多种增长策略,因为我们继续增加零售业务,在批发渠道中获得牵引力并扩大全球品牌知名度。我们期待在此动力的基础上为股东带来长期可持续增长。
Now, I'll turn it over to Dave Stefko.
现在,我将把它交给Dave Stefko。
Dave Stefko
Thank you, Brendan. To reiterate, our first quarter results were largely as expected. First quarter net sales increased 1.1% to $55.1 million compared to $54.5 million in the same prior year period. Also, wholesale channel sales were down 4% to $27.4 million, primarily due to the shift in the timing of seasonal wholesale shipments.
Our direct-to-consumer segment sales increased 6.7% to $27.8 million in the first quarter, while comparable sales including e-commerce increased 1.1%, mainly due to an increase in average dollar sale. Note, we are lapping a benefit to e-commerce sales in the first quarter of 2018 related to a favorable adjustment to expected product returns, which negatively impacted the DTC comp growth rate for the first quarter of 2019.
Gross profit in the first quarter was $28.3 million or 51.3% of net sales. This compares to $25.5 million or 46.8% of net sales in the first quarter last year. The 450 basis point increase in gross margin rate was due to the non-recurrence of an unfavorable adjustment to inventory reserves in the prior year, stronger full-price selling and lower product cost.
Selling, general and administrative expenses in the quarter were $34 million or 61.7% of net sales as compared to $29.9 million or 54.8% of net sales for the first quarter of last year. The increase in SG&A dollars was primarily the result of strategic consulting cost of $1.4 million related to Phase 1, higher compensation and benefits and investments in marketing and new stores.
Operating loss was $5.7 million or 10.4% of net sales. Excluding the aforementioned strategic consulting cost of $1.4 million, operating loss was $4.3 million as compared to an operating loss of $4.4 million for the fourth quarter of fiscal 2018. Net loss for the first quarter including the strategic consulting cost was $7 million or $0.60 per share compared to a net loss of $5.6 million or $0.49 per share in the first quarter of last year.
Moving to the balance sheet. We ended the first quarter with $45.6 million of borrowings under our debt agreements. We decreased overall borrowings under our debt agreements by $5 million since the same period last year. This was primarily the result of $4.2 million in net repayments to the term loan facilities. Effective February 3, 2019, the company adopted the new Lease Accounting Standards Codification Topic 842 using the modified retrospective approach. The adoption of this standard resulted in a recording of operating lease assets of $80.4 million and lease liabilities of $95.4 million as of May 4, 2019.
In accordance with this adoption, we recognized a cumulative effect adjustment in retained earnings of $589,000 at the beginning of the period of adoption. The application of this new accounting standard has a negligible impact on our results of operation and cash flows as compared to the previous accounting method.
Capital expenditures for the quarter totaled $0.5 million primarily attributable to new stores. At the end of the quarter, we operated 59 stores in the U.S. reflecting a net increase of two full-price stores over the prior year period.
谢谢你,布兰登。重申一下,我们的第一季度业绩基本符合预期。第一季度净销售额增长1.1%至5510万美元,而去年同期为5450万美元。此外,批发渠道销售额下降4%至2740万美元,主要是由于季节性批发货运时间的变化。
第一季度,我们的直接面向消费者的细分市场销售额增长6.7%至2780万美元,而包括电子商务在内的可比销售额增长1.1%,主要是由于平均销售额增加。请注意,我们正在为2018年第一季度的电子商务销售带来好处,这与对预期产品回报的有利调整有关,这对2019年第一季度的DTC合规增长率产生了负面影响。
第一季度的毛利润为2830万美元,占净销售额的51.3%。相比之下,去年第一季度的净销售额为2550万美元,占46.8%。毛利率增加450个基点是由于去年不再对库存储备进行不利调整,全价销售增加,产品成本降低。
本季度的销售,一般和管理费用为3400万美元,占净销售额的61.7%,而去年第一季度为2990万美元,占净销售额的54.8%。 SG&A美元的增加主要是由于与第1阶段相关的140万美元的战略咨询成本,更高的薪酬和福利以及营销和新店的投资。
营业亏损为570万美元,占净销售额的10.4%。不包括上述140万美元的战略咨询成本,运营亏损为430万美元,而2018财年第四季度的运营亏损为440万美元。第一季度的净亏损包括战略咨询成本为700万美元或每股0.60美元相比去年第一季度净亏损560万美元或每股0.49美元。
转到资产负债表。根据我们的债务协议,我们在第一季度以4560万美元的借款结束。自去年同期以来,我们将债务协议项下的总借款减少了500万美元。这主要是因为定期贷款融资的净偿还额为420万美元。自2019年2月3日起,公司采用新的租赁会计准则编纂主题842,采用修改后的追溯法。截至2019年5月4日,采用该标准导致经营租赁资产的记录为8040万美元,租赁负债为9540万美元。
根据这一通过,我们确认在采用期初对留存收益的累计影响调整为589,000美元。与先前的会计方法相比,这种新会计准则的应用对我们的经营业绩和现金流量的影响可以忽略不计。
本季度的资本支出总计50万美元,主要归因于新店。截至本季度末,我们在美国经营59家门店,反映去年同期净增加两家全价店。
Turning to our outlook for fiscal 2019, our guidance reflects only the current Section 301 tariffs in place on goods imported from China. We have not incorporated any future potential increases in tariffs on additional goods that are included on List four imported from China into the U.S..
As Brendan stated in his remarks, we are closely monitoring the situation and actively looking at mitigation initiatives. Our second quarter is off to a solid start as weather improves and we are beginning to see the benefit of accelerated shipments.
While we do not provide quarterly guidance, we would share that we expect year-over-year sales growth in the second quarter to be significantly above that of the first quarter for the reasons I just mentioned and also anticipate improved operating performance.
For fiscal 2019, we continue to expect net sales to be in the range of $290 million to $300 million reflecting mid single digit sales growth at the midpoint of our range. Operating income is still expected to be between $7 million and $9 million reflecting a nearly 40% growth from adjusted operating income last year at the midpoint of the range.
We expect operating margin to be driven by gross margin expansion partially offset by SG&A deleverage in part due to strategic consulting fees that we recorded in the first quarter as well as continued investments in the business. Interest expense for the year is expected to be approximately $4 million. We continue to expect capital expenditures of between $4 million to $4.5 million.
We remain very pleased with our continued progress across our strategic initiatives and stay committed to returning shareholder value. This concludes my comments regarding our first quarter financial performance. We will now take your questions. Operator?
谈到我们对2019财年的展望,我们的指导仅反映了目前从中国进口货物的301条款关税。我们尚未将从中国进口到美国的清单4中包含的其他商品的关税未来可能增加。
正如布兰登在发言中所说,我们正密切关注局势并积极研究缓解措施。随着天气的改善,我们的第二季度开始稳固,我们开始看到加速出货的好处。
虽然我们没有提供季度指导,但我们会分享我们预计第二季度的销售增长将远远高于第一季度,因为我刚才提到的原因,并预计会改善经营业绩。
对于2019财年,我们继续预计净销售额将在2.9亿美元至3亿美元之间,反映出我们系列中点的中位数销售增长。预计营业收入仍将在700万美元至900万美元之间,这反映了去年调整后的营业收入增长近40%。
我们预计营业利润率将由毛利率扩张推动,部分由SG&A去杠杆化所抵消,部分原因是我们在第一季度录得的战略咨询费以及持续的业务投资。预计今年的利息支出约为400万美元。我们继续预计资本支出将在400万美元至450万美元之间。
我们对我们在战略计划方面的持续进展感到非常满意,并致力于回归股东价值。以上是关于我们第一季度财务业绩的评论。我们现在将回答您的问题。操作?
问答环节
[Operator Instructions] Your first question comes from Dana Telsey from Telsey Advisory Group. Your line is open.
[操作员说明]您的第一个问题来自Telsey Advisory Group的Dana Telsey。 你的线是开放的。
Dana Telsey
Good afternoon everyone. Congratulations on the progress you made. It was a very choppy first quarter and certainly on that top line side and the gross margin you came through very nicely. Brendan as you think about the categories that worked for you and what you saw both from your own stores and what you saw from wholesale, what was the difference in terms of what you saw? How promotional was it and what resonated? Thank you.
大家下午好。 祝贺你取得的进步。 这是一个非常不稳定的第一季度,当然在顶线方面和你通过非常好的毛利率。 Brendan在考虑适合您的类别以及您从自己的商店看到的内容以及从批发中看到的内容时,您所看到的内容有何不同? 它是如何促销的,是什么引起了共鸣? 谢谢。
布兰登霍夫曼
Yes. Thanks Dana. Well, what's working for us now both in our own stores and wholesale is regular price. As we've changed our cadence to be really buy now wear now, the product that hits the stores is perfect for that selling season.
So for example, if you go into our stores now, as we said, business is off to a good start this quarter, you see what we call pre-fall, but look very summer, with yellow and lilac. And it's doing great, because it's matching the weather.
Where we actually had some trouble in the first quarter and something we're figuring out how to manage through is, when that product gets marked down three months later, it's not as seasonably relevant as it was in years past. So, I'd say, that was what we saw in both channels, was regular price doing really well; and then sales, we're struggling with. So we're going to think through how to take advantage of that. And you also saw it in the margin and the margin results that we mentioned.
是。 谢谢达娜。 嗯,现在我们在自己的商店和批发商店工作的是正常价格。 由于我们现在已经改变了我们的节奏,现在正在购买,所以在商店销售的产品非常适合销售季节。
所以,例如,如果你现在进入我们的商店,正如我们所说,本季度商业开局良好,你会看到我们称之为秋季前,但看起来非常夏天,黄色和淡紫色。 它做得很好,因为它与天气相匹配。
我们在第一季度确实遇到了一些麻烦,我们正在弄清楚如何管理,当三个月后该产品被标记下来时,它并不像过去几年那样及时。 所以,我会说,这就是我们在两个渠道看到的,正常价格做得很好; 然后销售,我们正在努力。 所以我们将考虑如何利用它。 你还看到了我们提到的保证金和保证金结果。
Dana Telsey
And on the strategic consulting learnings, any initial learnings of what you're learning from that so far?
在战略咨询学习方面,到目前为止,您对所学内容的初步了解是什么?
布兰登霍夫曼
Yes. I think, it helped to validate and crystallize the opportunity we have with the Vince brand and all the different levers we need to pull in order to maximize our top and bottom line, but doing it in a way that feels appropriate for the brand and is sustainable, that's repeatable.
And so, we think a lot of good has come out of that. And as Dave mentioned, we're in the process now of developing what that's going to look like moving forward, while we obviously deal with some of these other macro pressures with the tariffs that have taken up a lot of time from me and management over the last month or so.
是。 我认为,它有助于验证和明确我们与Vince品牌的合作机会以及我们需要提供的所有不同杠杆,以最大限度地提高我们的顶线和底线,但是以适合品牌的方式进行,并且 可持续的,这是可重复的。
因此,我们认为已经有很多好处。 正如戴夫所说,我们现在正在开发那些看起来像是向前发展的过程,而我们显然正在处理其中一些其他宏观压力的关税,这些关税已经占用了我和管理层的大量时间。 上个月左右。
Dana Telsey
Got it. And then just lastly, on the wholesale business with Nordstrom and Neiman and we've seen some of their results. Certainly it sounds like, your brands resonating with both of them and not feeling the impact that they had felt in terms of overall apparel sales being sluggish.
得到它了。 最后,与Nordstrom和Neiman的批发业务,我们已经看到他们的一些结果。 当然,听起来,你的品牌与他们两个产生共鸣,并没有感受到他们在整体服装销售低迷方面所感受到的影响。
布兰登霍夫曼
Right. No. I mean we're clearly -- we believe, we're clearly taking market share, based on our results and seeing their results. And when they come into market, them telling us how well we're doing. We feel more bullish going into the back half of the year that some of the chasing of receipts will open up on us.
As Nordstrom mentioned, they've corrected some things. And actually, we're really excited about anniversary sale with them that we're shipping in some more products as we speak. So while we didn't get the full benefit in Q1 of the results we had with our department store partners, we think there's more upside in the back half of the year.
对。 不,我的意思是我们很清楚 - 我们相信,根据我们的结果并看到他们的结果,我们显然占据了市场份额。 当他们进入市场时,他们会告诉我们我们的表现如何。 在今年下半年,我们感觉更加看好一些收据的追逐将对我们开放。
正如Nordstrom所说,他们纠正了一些事情。 实际上,我们对与他们一起出售周年纪念日感到非常兴奋,因为我们说的是我们正在运送更多产品。 因此,虽然我们在第一季度没有得到我们与百货商店合作伙伴的结果的全部好处,但我们认为今年下半年有更多的好处。
Dana Telsey
Thank you.
谢谢。
布兰登霍夫曼
Thanks, Dana.
谢谢,达娜。
会议主持员
We have no further questions. I turn the call back over to Mr. Brendan Hoffman for closing remarks.
我们没有其他问题。 我将电话转回Brendan Hoffman先生的闭幕词。
布兰登霍夫曼
Well, thank you everyone for joining us today. We look forward to updating you on our Q2 results in September. Thanks very much.
好的,谢谢大家今天加入我们。 我们期待在9月份更新您的第二季度业绩。 非常感谢。
会议主持员
This concludes today's conference call. You may now disconnect.
今天的电话会议结束了。 您现在可以断开连接。
相关问题
Vince Holding Corp. 电话会议
Vince Holding Corp. 财务报告
互联网券商的港股、美股开户教程
如果您对美股 或者 港股也感兴趣, 或者想要了解如何开户, 可以加我wechat: xiaobei006006, 同时也可以拉您进美股交流群哦。
最后的最后 祝大家都有一个美好的投资生活哦。
大家也可以关注【美股指南】公众号, 即可获得《小白投资美股指南(雪球「岛」系列)》电子书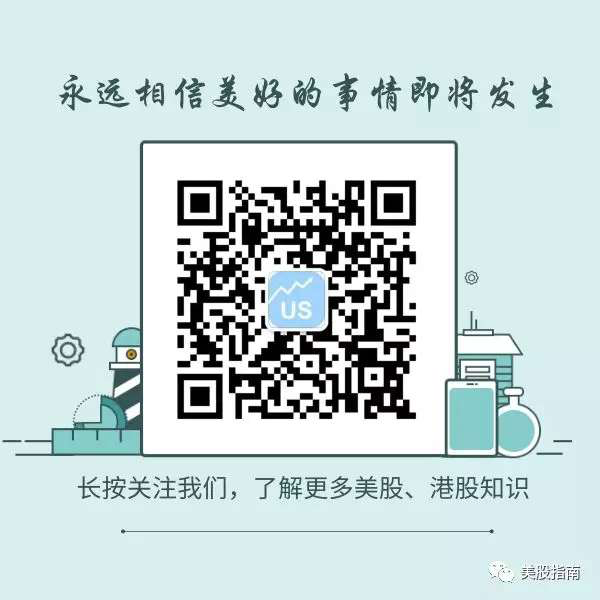 ---
写在最后
---
暂无回复。