Parsons Corporation (PSN) 首席执行官 Charles Harrington 于 2019年 第一季度业绩 - 收益电话会议记录
Parsons Corporation (NYSE:PSN) Q1 2019 Earnings Conference Call June 18, 2019 8:00 AM ET
帕森斯公司(纽约证券交易所代码:[PSN])2019年第一季度收益电话会议2019年6月18日美国东部时间上午8:00
公司参与者
David Spille - Vice President, Investor Relations
Charles Harrington - Chairman and Chief Executive Officer
George Ball - Chief Financial Officer
Carey Smith - Chief Operating Officer
David Spille - 投资者关系副总裁
Charles Harrington - 董事长兼首席执行官
George Ball - 首席财务官
Carey Smith - 首席运营官
电话会议参与者
Matt Sharpe - Morgan Stanley
Raymond Gonzalez - Jefferies
Edward Caso - Wells Fargo
Natalie O'Dea - Bank of America/Merrill Lynch
Tobey Sommer - SunTrust
Dan Flick - Cowen & Company
马特夏普 - 摩根士丹利
Raymond Gonzalez - Jefferies
爱德华卡索 - 富国银行
Natalie O'Dea - 美国银行/美林证券
Tobey Sommer - SunTrust
Dan Flick - Cowen&Company
会议主持员
Good morning. My name is Jack and I will be your conference operator today. At this time, I would like to welcome everyone to the Parsons First Quarter 2019 Earnings Conference Call. All lines have been placed on mute to prevent any background noise. After the speaker's remarks, there will be a question-and-answer session. [Operator Instructions] Thank you. David Spille, Vice President of Investor Relations. You may begin your conference.
早上好。 我的名字是杰克,我今天将成为您的会议运营商。 在这个时候,我想欢迎大家参加帕森斯2019年第一季度收益电话会议。 所有线路都已静音以防止任何背景噪音。 在发言者的发言之后,会有一个问答环节。 [操作员说明]谢谢。 David Spille,投资者关系副总裁。 你可以开始你的会议。
David Spille
Thank you. Good morning and thank you for joining us today to discuss our first quarter 2019 financial results. Please note that we have provided presentation slides on the Investor Relations section of our website. On the call with me today are Charles Harrington, Chairman and CEO; George Ball, CFO and Carey Smith, Chief Operating Officer.
Today, Chuck will discuss execution against our corporate strategy. George will provide an overview of our first quarter financial results and then Carey will review our operational highlights. We then will close with a question-and-answer session. Management may also make forward-looking statements during the call regarding future events, anticipated future trends and the anticipated future performance of the company. We caution you that such statements are not guarantees of future performance and involve risks and uncertainty that are difficult to predict. Actual results may differ materially from those projected in the forward-looking statements due to a variety of factors. These factors are described in a registration statement on Form S-1 and other SEC filings. Please refer to our earnings press release for Parsons complete forward-looking statement disclosure. We do not undertake any obligation to update forward-looking statements. Management will also make reference to non-GAAP financial measures during this call and we remind you that these non-GAAP financial measures are not a substitute for their comparable GAAP measures.
I now will turn the call over to Chuck.
谢谢。早上好,感谢您今天加入我们,讨论我们2019年第一季度的财务业绩。请注意,我们在网站的"投资者关系"部分提供了演示幻灯片。今天与我会面的是Charles Harrington,董事长兼首席执行官; George Ball,首席财务官兼首席运营官Carey Smith。
今天,Chuck将讨论针对我们公司战略的执行情况。 George将概述我们的第一季度财务业绩,然后Carey将审核我们的运营亮点。然后,我们将结束问答环节。管理层可能会在电话会议期间就未来事件,预期未来趋势以及公司未来的预期业绩发表前瞻性陈述。我们提醒您,此类陈述不是未来业绩的保证,涉及难以预测的风险和不确定性。由于各种因素,实际结果可能与前瞻性陈述中的预测产生重大差异。这些因素在表格S-1和其他美国证券交易委员会备案文件的登记声明中有所描述。有关帕森斯完整的前瞻性陈述披露,请参阅我们的盈利新闻稿。我们不承担更新前瞻性陈述的义务。管理层还将在本次电话会议中提及非GAAP财务指标,我们提醒您,这些非GAAP财务指标不能替代其可比GAAP指标。
我现在将把电话转到Chuck。
查尔斯哈灵顿
Thank you, David. Welcome to all who are on the line to Parsons first quarter 2019 earnings call. We had a strong quarter across both business segments and our Q1 results reflect the success of executing on our enhance, extend, transform strategy. Financially, we delivered strong quarter, first quarter results, which included notable increases in revenue, profitability and contract awards over the first quarter of 2018. In fact, our revenue grew 20%, our adjusted EBITDA grew 43%, and included a 120 basis point margin improvement. Total backlog increased 35%, now stands at $8.6 billion on the strength of a 1.4 book-to-bill ratio and our federal solutions revenue contribution increased to 47% of the corporate total in the quarter from 39% in the prior year.
Strategically, we closed on a key acquisition, OGSystems and as you know, recently completed our IPO. Our performance has benefited from our strategy to enhanced organic operations through strategic leadership additions, technology R&D efforts and focusing our sales on higher margin, lower working capital markets. Simultaneously, we have also executed our extend strategy to enter the geospatial intelligence, cloud computing and small satellite markets while expanding our revenue in cyber, intelligence, missile defense and intelligent transportation systems. These accomplishments coupled with the execution of our transform strategy to build our technology revenue streams and transactional revenue streams has enabled us to accelerate revenue growth, increase margins, generate strong free cash flow and bring new capabilities to our customers. Our M&A strategy added Polaris Alpha and OGSystems to our federal solutions segment in the past year.
The OGSystems acquisition was completed in early January of this year. This acquisition provides us with geospatial intelligence capabilities, increased data analytics and cloud computing expertise, additionally provides an insider's threat detection capability for our defense and intelligence customers. Through OGSystems, we also acquired the PeARL product suite, which enables our defense and intelligence customers to analyze objects and their movements from 10,000 feet above ground and yields resolution of objects at a 4 cm accuracy. So, we are taking this same technology to our critical infrastructure market to create 3D models of existing critical infrastructure structures like bridges, reducing or eliminating the need for inspectors to take physical measurements in the field. M&A will continue to be a key initiative given our transform strategy and the strength of our balance sheet.
And finally, I want to acknowledge Parson's tenth consecutive recognition as one of the world's most ethical companies by the Ethisphere Institute. This award reflects our culture and commitment of our global workforce to ethical business practices. We are proud of this recognition and our commitment to integrity is one of our six core values. In summary, this first quarter, of our 75th year of operations was a success in terms of financial results and strategic actions.
谢谢你,大卫。欢迎所有在线参加帕森斯2019年第一季度财报电话会议。我们在两个业务领域都有强劲的季度,我们的第一季度业绩反映了我们在增强,扩展,转型战略上的成功。从财务角度来看,我们实现了强劲的季度,第一季度业绩,其中包括2018年第一季度收入,盈利能力和合同奖励的显着增长。实际上,我们的收入增长了20%,调整后的EBITDA增长了43%,其中包括120个基础点差改善。积压总量增加了35%,按订单出货比率1.4计算,目前为86亿美元,我们的联邦解决方案收入贡献从去年的39%增加到本季度企业总数的47%。
从战略上讲,我们关闭了一项关键收购,OGSystems,如您所知,最近完成了我们的首次公开募股。我们的业绩受益于我们通过战略领导力增加,技术研发工作以及将我们的销售重点放在利润率较高,营运资本市场较低的市场上来加强有机运营的战略。同时,我们还执行了扩展战略,以进入地理空间情报,云计算和小型卫星市场,同时扩大我们在网络,情报,导弹防御和智能交通系统方面的收入。这些成就加上我们的转型战略的实施,以建立我们的技术收入流和交易收入流,使我们能够加速收入增长,增加利润,产生强大的自由现金流,并为我们的客户带来新的能力。我们的并购战略在过去一年中将Polaris Alpha和OGSystems添加到我们的联邦解决方案部门。
OGSystems的收购于今年1月初完成。此次收购为我们提供了地理空间情报功能,增强的数据分析和云计算专业知识,此外还为我们的国防和情报客户提供了内部人员的威胁检测功能。通过OGSystems,我们还获得了PeARL产品套件,使我们的国防和情报客户能够在距离地面10,000英尺处分析物体及其移动,并以4厘米的精度产生物体分辨率。因此,我们将相同的技术应用于我们的关键基础设施市场,以创建现有关键基础设施结构(如桥梁)的3D模型,从而减少或消除检查员在现场进行物理测量的需要。鉴于我们的转型战略和资产负债表的优势,并购将继续成为关键举措。
最后,我要感谢Parson连续第十次被Ethisphere Institute评为全球最具道德标准的公司之一。该奖项反映了我们的文化以及我们全球员工对道德商业实践的承诺。我们为这种认可感到自豪,我们对诚信的承诺是我们的六大核心价值观之一。总之,我们第75个运营的第一季度在财务业绩和战略行动方面取得了成功。
With that, I am going to turn the call over to George Ball, our Chief Financial Officer to discuss our first quarter 2019 financial highlights. George?
有了这个,我将把这个电话转给我们的首席财务官George Ball,讨论我们2019年第一季度的财务亮点。 乔治?
乔治·鲍尔
Thank you, Chuck and good morning everyone. Today, I will organize my remarks in the four key areas: the income statement, cash flow results, balance sheet, and contract awards. I will also discuss certain financial results on an adjusted non-GAAP basis, where we believe doing so provides a meaningful comparison to our prior financial results. GAAP reconciliation tables are provided in the press release and the PowerPoint presentation which was issued this morning.
As Chuck noted, our first quarter revenue, profitability and bookings all exceeded our prior year results. Total revenue for the first quarter increased 20% and organic revenue increased 4% from the first quarter of 2018. GAAP EPS for the quarter was $0.12 per share and adjusted EPS for the quarter was $0.57 per share. Our EPS comparisons are less meaningful this quarter due to IPO transaction cost and the additional shares issued in the IPO. Total shares issued and outstanding at the conclusion of the IPO were approximately 99.4 million shares. Adjusted EBITDA increased 43% to $68 million equating to an adjusted EBITDA margin of 7.5% or a 120 basis point improvement over the prior year. This margin expansion was driven largely by the addition of our Polaris Alpha and OGSystems acquisitions, which has significantly higher margins than our legacy business as well as improved margins in our underlying legacy business.
Turning now to our operating segments and starting first with Federal Solutions, first quarter revenue grew 45% year-over-year. This increase was primarily due to the acquisitions of Polaris Alpha and OGSystems with accompanying organic growth of 3%. Federal Solutions adjusted EBITDA grew 93% and our margin expanded by 230 basis points to 9.2%. This increase was again driven largely by the acquisitions of Polaris Alpha and OGSystems as well as margin expansion in our underlying legacy business.
And now a few words regarding our Critical Infrastructure segment. First quarter revenue grew 4% organically year-over-year on the strength of growth on existing contracts. Critical Infrastructure adjusted EBITDA grew 6% and our margin expanded by 10 basis points to 6.1%. These increases were driven primarily by the aforementioned revenue increase and improved business mix and overhead cost reduction initiatives which were partially offset by targeted increases in business development costs.
Now I will turn into cash flow and balance sheet metrics. Our net DSO for the quarter was 61 days as compared to 75 days at the end of the first quarter of 2018. The decline in net DSO was driven by improved Middle East cash collections and our Critical Infrastructure segment and the acquisitions of Polaris Alpha and OGSystems, both of which have lower net DSOs than our legacy business. During the quarter, we used $60 million in operating cash flow, which represents an 8% improvement as compared to the prior year period. Cash flow tends to be lower in the first quarter as a result of incentive compensation payments and other obligations dispersed during the period. We expect solid cash flow from operations for the full year in line with or above underlying earnings.
谢谢你,查克,大家早上好。今天,我将在四个关键领域发表意见:损益表,现金流量结果,资产负债表和合同授予。我还将在调整后的非GAAP基础上讨论某些财务结果,我们认为这样做可以对我们之前的财务结果进行有意义的比较。 GAAP对帐表格在新闻稿和今天上午发布的PowerPoint演示文稿中提供。
正如Chuck所说,我们的第一季度收入,盈利能力和预订都超过了我们上一年度的业绩。第一季度的总收入增长了20%,有机收入比2018年第一季度增长了4%。本季度的GAAP每股收益为0.12美元,本季度的调整后每股收益为每股0.57美元。由于IPO交易成本和首次公开募股中发行的额外股票,本季度我们的每股盈利比较意义不大。首次公开募股结束时已发行和已发行的股票总数约为9940万股。经调整EBITDA增加43%至6800万美元,相当于调整后的EBITDA利润率为7.5%或比去年提高120个基点。此次利润率的扩张主要是由于我们收购了Polaris Alpha和OGSystems,其利润率明显高于我们的传统业务,以及我们基础传统业务的利润率提高。
现在转向我们的运营部门,首先从联邦解决方案开始,第一季度收入同比增长45%。这一增长主要是由于收购了Polaris Alpha和OGSystems,同时有机增长率为3%。 Federal Solutions调整后EBITDA增长93%,我们的利润率增长230个基点至9.2%。这一增长主要是由于Polaris Alpha和OGSystems的收购以及我们基础传统业务的利润率扩张。
现在谈谈我们的关键基础设施部分。由于现有合约的增长,第一季度收入同比增长4%。关键基础设施调整后EBITDA增长6%,我们的利润率增长10个基点至6.1%。这些增长主要是由于上述收入增加以及业务组合和间接成本削减计划的改善,而这些计划部分被业务开发成本的有针对性增加所抵消。
现在我将转向现金流和资产负债表指标。我们本季度的净DSO为61天,而2018年第一季度末为75天。净DSO的下降主要得益于中东现金收入的改善以及我们的关键基础设施部门以及对Polaris Alpha和OGSystems的收购,两者的净DSO都低于我们的传统业务。本季度,我们使用了6,000万美元的经营现金流,与去年同期相比,增长了8%。由于激励补偿金和在此期间分散的其他义务,第一季度的现金流量往往较低。我们预计全年运营的现金流量将与基本盈利一致或超过基本盈利。
Our first quarter 2019 balance sheet reflects gross and net debt of $659 million and $538 million respectively. However, the proceeds from our recently completed IPO reduced these amounts to approximately $250 million and $50 million respectively and we are therefore ideally positioned to continue our investment in the company's strategy. The implementation of the new leasing standard had no notable impact on earnings in the first quarter and we anticipate no notable future impact. But its implementation did have the effect of increasing both assets and liabilities by over $200 million. As Chuck noted earlier, we reported contract awards of $1.2 billion in the first quarter, which represents a book-to-bill ratio of 1.4 times a strong performance driven largely by our Federal Solutions segment which achieved a book-to-bill ratio of 1.9 times. Total backlog at the end of Q1 is now $8.6 billion, up 35% from last year, and notably Federal Solutions now represents 60% of the Company's backlog as compared to 50% at the end of Q1 2018.
With that, I'll turn the call over to Carey, who will discuss some of our first quarter operational highlights. Carey?
我们的2019年第一季度资产负债表分别反映了6.59亿美元的净债务和净债务以及5.38亿美元。然而,我们最近完成的首次公开募股所得款项分别减少至约2.5亿美元及5,000万美元,因此我们有理由继续投资于公司的策略。新租赁标准的实施对第一季度的收益没有显着影响,我们预计未来没有明显的影响。但它的实施确实会使资产和负债增加超过2亿美元。正如Chuck早些时候指出的那样,我们在第一季度报告了12亿美元的合同授予,这意味着订单出货比率是主要由我们的联邦解决方案部门推动的强劲业绩的1.4倍,该部门实现了订单出货比率为1.9倍。第一季度末的总积压现在为86亿美元,比去年增加了35%,尤其是联邦解决方案现在占公司积压的60%,而2018年第一季末为50%。
有了这个,我会把这个电话转给Carey,后者将讨论我们第一季度的一些运营亮点。凯里?
凯莉史密斯
Thank you, George. Operationally, as Chuck and George have noted, we had strong performance in both segments, and particularly strong in Federal Solutions. Our first quarter book-to-bill ratio of 1.4 times was driven by large contract awards, strong win rates, and excellent performance in the Federal Solutions segment which as George noted achieved a book-to-bill ratio of 1.9 times. Our Critical Infrastructure book-to-bill ratio was 0.9 times, which was in line with our expectations as we implement a focused bid strategy of pursuing higher margin work. We expect our book-to-bill ratio in this segment to improve throughout 2019.
We had several key awards in our Federal Solutions segment, including our cyber, intelligence, and space focused markets. First, we won $175 million re-compete award from a classified government customer to provide services relating to information technology infrastructure and industrial control systems. And in addition, we won three significant new awards. A $982 million ceiling value, multiple-award contract for the Army to provide a full spectrum of cyber electromagnetic initiatives; a $147 million award from another classified government customer to provide high-end software, hardware, integration, operations and maintenance, and mission support; and an award worth approximately $100 million by the Air Force Space and Missile Systems Center for integration services for small satellite delivery to space.
For Critical Infrastructure, we had notable contract expansion bookings, including the California Interstate 405, Gordie Howe bridge and the Southern California Gas Program. Both segments also had strong top and bottom line growth. The revenue growth was both organic, driven by early contract wins and growth on existing contracts; in the case of Federal Solutions, also inorganic. The margin expansion is the result of top line growth, strong award and incentive fees, as well as cost reduction initiatives in the Critical Infrastructure segment. Next, I would like to briefly discuss our two most recent acquisitions, Polaris Alpha and OGSystems. We are very pleased with the performance of both acquisitions, as they continue to experience double-digit revenue growth and EBITDA margins exceeding their financial targets. We're already experiencing revenue synergies in nearly every bid as a combined Parsons, Polaris Alpha, OGSystems response. A recent example of our Polaris Alpha revenue synergy award is the Army's defensive cyber operations mission planning contract. An example of an OGSystems' cross segment revenue synergy award is our recent Critical Infrastructure, Dubai Roads and Transport Authority win, which leveraged our PeARL sensor system.
Finally, OGSystems, our most recent acquisition, continues to have industry-leading employee retention at 96%, which has improved since we closed the acquisition. I'm very excited about the opportunities we have to grow our business and expand our margins. We are winning more high-end work in our targeted markets and are executing well in both business segments. Our pipeline is an all-time high, and we have $3.9 billion of outstanding bids awaiting award.
谢谢你,乔治。在运营方面,正如查克和乔治所指出的那样,我们在这两个领域都表现出色,而联邦解决方案尤其强大。我们的第一季度订单出货比率是1.4倍,这得益于大合同奖励,强劲的赢率以及联邦解决方案部门的出色表现,正如乔治所指出的那样,订单出货比率为1.9倍。我们的关键基础设施订单出货比率是0.9倍,这符合我们的预期,因为我们实施了一项专注于追求更高利润率工作的出价策略。我们预计这一细分市场的订单出货比将在整个2019年得到改善。
我们在联邦解决方案部门获得了多项重要奖项,包括我们的网络,情报和空间市场。首先,我们从一家机密政府客户那里获得了1.75亿美元的重新竞争奖,以提供与信息技术基础设施和工业控制系统相关的服务。此外,我们还获得了三项重要的新奖项。一项9.82亿美元的最高限额,为陆军提供多项奖励合同,以提供全方位的网络电磁举措;另一家机密政府客户获得1.47亿美元奖金,用于提供高端软件,硬件,集成,运营和维护以及任务支持;空军太空与导弹系统中心为小型卫星传送到太空的综合服务提供价值约1亿美元的奖励。
对于关键基础设施,我们有重要的合同扩展预订,包括加州州际公路405,Gordie Howe桥和南加州天然气计划。两个板块的上下线增长都很强劲。早期合同获胜和现有合同增长推动收入增长是有机的;在联邦解决方案的情况下,也是无机的。利润率的增长是收入增长,强大的奖励和激励费用以及关键基础设施领域的成本削减计划的结果。接下来,我想简要讨论我们最近的两次收购,Polaris Alpha和OGSystems。我们对这两项收购的表现感到非常满意,因为它们继续经历两位数的收入增长和EBITDA利润超过其财务目标。作为Parsons,Polaris Alpha,OGSystems的综合回应,我们几乎在每次竞标中都经历了收入协同效应。最近我们的Polaris Alpha收入协同奖的一个例子是陆军的防御性网络作战任务计划合同。 OGSystems的跨部门收入协同奖的一个例子是我们最近的关键基础设施,迪拜道路和运输管理局的胜利,它利用了我们的PeARL传感器系统。
最后,OGSystems,我们最近的收购,继续保持行业领先的员工保持率为96%,自我们完成收购以来已有所改善。我对发展业务和扩大利润所带来的机遇感到非常兴奋。我们正在目标市场赢得更多高端工作,并在两个业务领域都表现良好。我们的管道创历史新高,我们有39亿美元的未完成投标等待奖励。
On the technology front, our strategic incubator, which we call S-Works is driving growth in markets, including artificial intelligence, critical infrastructure protection, and operational energy. We formed company-wide technology community as a practice, that's been both business segments, and we have initiated commercial product marketing strategies.
In addition, we're investing research and development in critical areas including high-speed processing, smart cities, and border security integrated sensor systems.
With that, I will turn it back over to Chuck.
在技术方面,我们的战略孵化器,我们称之为S-Works,正在推动市场增长,包括人工智能,关键基础设施保护和运营能源。 我们组建了公司范围的技术社区,这既是业务部门,也是我们推出的商业产品营销策略。
此外,我们还在关键领域投入研发,包括高速处理,智能城市和边境安全集成传感器系统。
有了这个,我会把它转回Chuck。
查尔斯哈灵顿
Thank you, Carey. In summary, we achieved strong growth in revenue, profitability and awards. We delivered effective execution against our strategy and we continue to transform our business, enhancing our revenue growth and margin expansion opportunities. We also have a strong balance sheet providing the financial flexibility to make continued investments in our strategy. Before, we move to the Q&A session, I want to acknowledge that our success is driven by the hard work and dedication of our nearly 16,000 employees. They are the foundation of our business. And their commitment to our customers' missions and our core values is inspiring, and what makes Parsons a great place to work. Their achievements put us on a path to successfully execute our IPO.
Now, we'll open up the line for questions.
凯莉,谢谢你。 总之,我们实现了收入,盈利能力和奖励的强劲增长。 我们根据战略实施有效执行,并继续改变业务,增加收入增长和利润扩张机会。 我们还拥有强大的资产负债表,为我们的战略持续投资提供财务灵活性。 在此之前,我们进入问答环节,我想承认我们的成功是由我们近16,000名员工的辛勤工作和奉献精神所驱动的。 它们是我们业务的基础。 他们对客户使命和核心价值观的承诺令人鼓舞,是什么让帕森斯成为一个理想的工作场所。 他们的成就使我们走上了成功执行首次公开募股的道路。
现在,我们将打开问题线。
问答环节
Certainly. [Operator Instructions] Your first question comes from the line of Matt Sharpe with Morgan Stanley. Your line is open.
当然。 [操作员说明]您的第一个问题来自Matt Sharpe与摩根士丹利的合作。 你的线是开放的。
Matt Sharpe
Good morning, Chuck, George and Carey. Congratulations on the IPO and the first earnings print.
早上好,查克,乔治和凯里。 祝贺首次公开募股和首次盈利印刷品。
查尔斯哈灵顿
Thank you.
谢谢。
Matt Sharpe
I just wanted to talk capital deployment a bit here. So, post IPO, you guys, I think, you had a net debt number at about $50 million, and the company should generate pretty good cash going forward from here. What's the appetite or can you give us framework around share repurchase versus M&A versus internal investment from here? Do you have any targets in terms of those buckets on a percentage basis or what can you give us just to help us contextualize your approach?
我只想在这里谈一下资本部署。 因此,在IPO之后,你们,我认为,你们的净债务数约为5000万美元,公司应该会从这里产生相当不错的现金。 对于股票回购与并购与内部投资相比,您有什么胃口或者能给我们提供框架? 您是否在百分比的基础上对这些桶有任何目标,或者您能给我们什么只是为了帮助我们对您的方法进行背景化?
查尔斯哈灵顿
Well, given the phenomenal amount of opportunities that we believe exist in the marketplace and the strong growth that we're getting, we're targeting our capital deployment in the area of M&A in the near future of companies that met our acquisition criteria of high margin, high growth, companies with great IP and our focused markets of cyber Intel space, defense, and critical infrastructure in the smart cities area. So we're not counting out the possibility in the future of making share repurchases, but in the near term we're focused on M&A.
那么,鉴于我们认为市场中存在大量机会以及我们所获得的强劲增长,我们的目标是在不久的将来满足我们收购标准的公司在并购领域的资本部署 利润率,高增长,知识产权公司以及我们专注于智能城市地区的网络英特尔领域,国防和关键基础设施市场。 因此,我们不会指望未来进行股票回购的可能性,但在短期内我们会专注于并购。
Matt Sharpe
Got it, thanks. And just a follow up to that, so what types of companies maybe are you looking at in terms of size, in terms of market segment, are you guys considering any divestitures potentially on the critical infrastructure side?
知道了谢谢。 只是跟进这一点,那么从市场细分的角度来看,您在大小方面看到的类型的公司是什么类型的公司,您是否正在考虑关键基础设施方面的任何剥离?
查尔斯哈灵顿
Well, our focus area has been in the markets of cyber, intel, missile defense, space, and smart cities, leveraging our expertise in artificial intelligence, mainly machine learning, but also now expanding our deep learning capabilities, cloud migration, IOT, and autonomous systems. And we're focused on companies that have a material amount of IP, IP either in the area of software, in software development and hardware. And – so those will retain our focus on M&A and the size of the companies we look at are fairly broad. It's really more important to us looking at their margin, growth capabilities and alignment to our key market focus areas.
那么,我们的重点领域是网络,英特尔,导弹防御,太空和智能城市,利用我们在人工智能方面的专业知识,主要是机器学习,现在还扩展了我们的深度学习能力,云迁移,物联网和 自治系统。 我们专注于在软件,软件开发和硬件领域拥有大量IP,IP的公司。 而且 - 所以那些将继续关注并购,我们所看到的公司的规模相当广泛。 对我们来说,看看他们的利润率,增长能力以及与主要市场关注领域的一致性,这一点非常重要。
Matt Sharpe
Got it. Any pressure to scale, given what some of your competitors have done or how do you think about that in the context of M&A?
得到它了。 鉴于您的一些竞争对手已经做过什么,或者您在并购的背景下如何看待这一点,是否存在任何扩展压力?
查尔斯哈灵顿
We think we have the scale that we need and we're far more focused on high margin, high growth specialty areas that really play upon our differentiated capabilities and versus scale-for-scale sake. I'm not sure that, that provides us the – what – additional capabilities and what makes us a differentiated offer, which is the agility and our speed to react. And, so we don't see a compelling reason for scale in our core markets.
我们认为我们拥有所需的规模,而且我们更关注高利润,高增长的专业领域,这些领域真正发挥我们的差异化能力和规模扩张的作用。 我不确定,它为我们提供了什么 - 附加功能以及使我们成为差异化产品的原因,即灵活性和我们的反应速度。 而且,我们没有看到我们核心市场规模的令人信服的理由。
Matt Sharpe
Got it, thanks. I'll get back in the queue.
知道了谢谢。 我会回到队列中。
查尔斯哈灵顿
Thank you.
谢谢。
会议主持员
Your next question comes from Sheila Kahyaoglu with Jefferies. Your line is open.
你的下一个问题来自Jefferies的Sheila Kahyaoglu。 你的线是开放的。
Raymond Gonzalez
Hey, good morning, guys. This is actually Raymond Gonzalez on for Sheila.
嘿,早上好,伙计们。 这实际上是雷蒙德·冈萨雷斯对希拉的看法。
查尔斯哈灵顿
Welcome.
欢迎。
Raymond Gonzalez
Just – thank you, thank you. So, I just wanted to ask about Polaris Alpha and OGSystems. How the integrations of those two businesses are tracking versus internal plan from a cost perspective? We estimate those businesses have 12% type EBITDA margin through fiscal year '19. Should we think about that differently?
只是 - 谢谢,谢谢。 所以,我只是想问一下Polaris Alpha和OGSystems。 从成本角度来看,这两家公司的整合如何跟踪内部计划? 我们估计,在19财年,这些企业的EBITDA利润率为12%。 我们应该以不同的方式思考吗?
查尔斯哈灵顿
Well, I will say, in summary, and I'll have Carey dive a little deeper into this. They are meeting and exceeding our expectations from both revenue generation and synergies where we saw them, in the case of Polaris Alpha. So, I think you're what we've had communicated earlier, we're on track or slightly exceeding that. Carey, any additional color you'd like to provide?
好吧,总而言之,我会说,凯瑞会更深入地探讨这一点。 就Polaris Alpha而言,他们在我们看到它们的收入和协同效应方面达到并超出了我们的期望。 所以,我认为你是我们之前已经传达过的,我们正在走上正轨或稍微超过这一点。 凯莉,你想提供的任何其他颜色?
凯莉史密斯
Yes, thanks, Chuck. We're doing a great job on revenue synergies with both companies. With Polaris Alpha, we also had cost synergies, since that was a roll up of six prior companies, and we're on track to exceed those cost synergies. With OG Systems, we did not plan on any cost synergies, so our focus is really on revenue. And as I mentioned earlier, we've had several key wins already with synergies and every bid that we submit involves all three companies.
是的,谢谢,查克。 我们在与两家公司的收入协同效应方面做得很好。 通过Polaris Alpha,我们也有成本协同效应,因为这是前六家公司的累计,我们有望超越这些成本协同效应。 有了OG Systems,我们没有计划任何成本协同效应,所以我们的重点是收入。 正如我之前提到的,我们已经有几个关键的胜利已经伴随着协同效应,我们提交的每个出价涉及所有三家公司。
Raymond Gonzalez
Okay, great. Thank you. And just one follow-up in general on the bid pipeline. Congrats on the all-time high there. Just wanted to figure out, how has the bid pipeline grown sequentially for the two segments and how has that impacted by the focused bid strategy for Critical Infrastructure?
好,太棒了。 谢谢。 并且只对投标管道进行了一次跟进。 恭喜那里的历史新高。 只是想弄清楚,两个细分市场的投标渠道是如何顺序增长的,以及这对关键基础设施的重点投标策略有何影响?
查尔斯哈灵顿
Yes. So, what I would say in general is, the federal marketplace right now is very robust. There's a lot of opportunity, especially in the areas we are focused on of, cyber, intel, space, missile defense. Those are all areas where there's a lot of focus and emphasis by the federal government. In the Critical Infrastructure space, in general, you're right on, in that what we're being very selective in the pursuits that we're taking on, where that leverage our core expertise, and fit our margin and cash flow profiles.
And Carey, anything you'd like to add in terms of specific color?
是。 所以,我一般会说,联邦市场现在非常强大。 有很多机会,特别是在我们关注的领域,网络,英特尔,太空,导弹防御。 这些都是联邦政府关注和重点关注的领域。 在关键基础设施领域,总的来说,你是对的,因为我们在我们所追求的目标中非常有选择性,利用我们的核心专业知识,并符合我们的保证金和现金流量配置文件。
还有Carey,您想要在特定颜色方面添加什么?
凯莉史密斯
I would just add that our pipeline is $20 billion awaiting notice of award is $3.9 billion. And to add on to what Chuck said, Federal Solutions is really an overdrive mode. We have quite a bit of opportunities, particularly greater than $100 million, that we will be awarded this year.
我想补充说,我们的管道是200亿美元,等待通知奖励为39亿美元。 再加上Chuck所说的,Federal Solutions实际上是一种超速模式。 我们今年将获得相当多的机会,特别是超过1亿美元。
Raymond Gonzalez
Okay. Thank you. I'll jump in the queue.
好的。 谢谢。 我会跳进队列。
会议主持员
Your next question comes from line of Edward Caso with Wells Fargo. Your line is open.
你的下一个问题来自爱德华卡索和富国银行。 你的线是开放的。
爱德华卡索
Good. Hey, welcome to the or welcome back to the public markets here. So, wondering if you could give us a look into your crystal ball about the budget. How you see that shaking out, as far as shut down, continuing resolution, whatever your crystal ball tells us?
好。 嘿,欢迎来到这里或欢迎回到公共市场。 所以,想知道你是否可以让我们看看你的水晶球有关预算。 无论你的水晶球告诉我们什么,你怎么看到震动,关闭,继续解决?
查尔斯哈灵顿
Yes. Well, I think if I know one thing, I don't always try to predict where these things are going to fall in specific. So, our strategy that was all aligned around getting us into those areas that we feel are going to have the highest emphasis for funding during, whether it's sequestration, continuing resolution, which is probably the most likely outcome for a few months. And as like I've said before, just because we have some disagreements in Washington, the folks that are attacking us either in cyber or missile defense tests, and so forth, those don't tend to decline during those periods. So, we think our areas are as insulated from that as possible in the federal spend.
是。 好吧,我想如果我知道一件事,我并不总是试图预测这些事情将会具体发生在哪里。 因此,我们的战略一直都围绕着让我们进入那些我们认为最重视资金的领域,无论是封存还是持续解决,这可能是几个月内最有可能的结果。 正如我之前所说的那样,仅仅因为我们在华盛顿有一些分歧,那些在网络或导弹防御测试中攻击我们的人,等等,那些在那些时期都不会下降。 因此,我们认为我们的领域与联邦支出中的区域尽可能隔离。
爱德华卡索
Your revenue number came in a little higher, and we were looking for whether some pass-throughs in the quarter or lower margin pass-throughs that raised the number?
您的收入数字略高一些,我们一直在寻找是否会在季度中进行一些传递,或者是否提高了这一数字?
查尔斯哈灵顿
They just tend to be in some parts of our business, the revenue numbers tend to be a little lumpier than others. Obviously, our margins were very strong. So, it really wasn't pass-through costs so much, it's just more, maybe a little acceleration on a few programs. They were they staffed or just went a little faster than we had anticipated, they would in Q1.
他们往往只是在我们业务的某些部分,收入数字往往比其他人略微笨拙。 显然,我们的利润非常强劲。 所以,这真的不是传递成本那么多,它只是更多,也许是一些程序的一点点加速。 他们是人员,或者只是比我们预期的要快一点,他们会在第一季度。
爱德华卡索
Last question, can you give us a sense, since you didn't offer any guidance today, what's your approach will be to giving guidance? Thank you.
最后一个问题,您能否给我们一个感觉,因为您今天没有提供任何指导,您的方法是提供指导? 谢谢。
查尔斯哈灵顿
Yes. George, you want to take that please?
是。 乔治,你想要那个吗?
乔治·鲍尔
Sure. Ed, we're planning to provide guidance beginning in 2020, which will communicate on our fourth quarter call, probably early March.
当然。 艾德,我们计划从2020年开始提供指导,这将在我们的第四季度电话会议上进行沟通,可能是在3月初。
爱德华卡索
Great. Thank you.
非常好。 谢谢。
乔治·鲍尔
Thank you, Ed.
谢谢你,艾德。
查尔斯哈灵顿
Thank you.
谢谢。
会议主持员
Your next question comes from line of Ron Epstein with Bank of America/Merrill Lynch. Your line is open.
你的下一个问题来自Ron Epstein和美国银行/美林证券。 你的线是开放的。
Natalie O'Dea
Hi, good morning. This is Natalie O'Dea for Ron Epstein. My question, so your growth...
早上好。 这是Ron Epstein的Natalie O'Dea。 我的问题,所以你的成长......
查尔斯哈灵顿
Welcome Natalie.
欢迎娜塔莉。
Natalie O'Dea
Thank you. So, your growth strategy is predicated on targeting more advanced technologies that provide additional capabilities in Federal Solutions. I think you've already touched on what you look for in a target. Can you talk about your thresholds for return? And then as a follow-up, you've been acquiring higher margin businesses in Federal Solutions, so how do you maintain those higher margins over time as you absorb them? Thanks.
谢谢。 因此,您的增长战略取决于针对联邦解决方案提供额外功能的更先进技术。 我想你已经触及了你在目标中寻找的东西。 你能谈谈你的回归门槛吗? 然后作为后续行动,您一直在联邦解决方案中获得更高利润率的业务,那么当您吸收这些业务时,如何随着时间的推移保持这些更高的利润率? 谢谢。
查尔斯哈灵顿
Yes, great question. So, one, the companies that we buy, we always look for accretion of margins in a relatively quick time frame, certainly less than 18 months and have been more like a year. Since the areas we're going into, we're not rolling additional overhead onto our units, so we do a really great job of maintaining if not expanding the margins of the acquisitions we buy. And our model has been to develop technology in the Federal space and then bring that technology to our Critical Infrastructure space. So, for a vast majority of the technology we create, we have actually two market segments we can deploy that technology in. We talked about our pearl sensors we've talked about Domain6 in the past. Many of those software solutions deployed to both. So, we continue that margin increase. And actually, you can look at the R&D investment it's having two market segments worth of growth revenues, off of one R&D investment.
是的,很好的问题。 因此,一方面,我们购买的公司,我们总是在相对较快的时间内寻找利润增长,当然不到18个月,而且更像是一年。 由于我们正在进入的领域,我们不会在我们的单位上增加额外的开销,所以如果不扩大我们购买的收购的利润,我们就能做得非常好。 我们的模型一直是在联邦领域开发技术,然后将该技术引入我们的关键基础设施领域。 因此,对于我们创造的绝大多数技术,我们实际上有两个市场细分我们可以部署该技术。我们谈到了我们过去谈过Domain6的珍珠传感器。 许多软件解决方案都部署到了这两个软件 因此,我们继续保证利润增长。 实际上,你可以看一下研发投资,即一项研发投资中有两个细分市场的增长收入。
Natalie O'Dea
Thank you.
谢谢。
会议主持员
Your next question comes from the line of Tobey Sommer with SunTrust. Your line is open.
你的下一个问题来自Tobey Sommer与SunTrust的合作。 你的线是开放的。
Tobey Sommer
Thank you. I was going to ask you a question about margins, which you showed really nice expansion, I guess, driven primarily in the Federal Solutions space. How did the business performance, how does that compare to contract awards? And then, when you look at your backlog and the potential margin associated with that, did you see margins continuing to improve as a result of the visibility that you have in contract awards and backlog?
谢谢。 我打算问你一个关于保证金的问题,我猜测,你展示了非常好的扩展,主要是在联邦解决方案领域。 业务表现如何,与合同授予相比如何? 然后,当您查看积压和与此相关的潜在利润时,您是否看到由于您在合同授予和积压中的可见性,利润率会继续提高?
查尔斯哈灵顿
Yes. So, when we look at margin and margin expansion profile on a go-forward basis, there's really a couple of things that are driving that. One, the work we're selling and have been selling over the last year or plus, has been at higher margins than what we've sold in the past. So, you've got we've got strong margin organic margin growth profiles in our backlog. Two, we've been working through our enhanced strategy to increase the margins in our ongoing work by continuing to streamline our overhead in G&A, make other growth opportunities on existing contracts to expand margins. Our M&A, it has been at higher margins, so that adds into this as well. And then, lastly our move to create more technology and transactional revenue streams, which also contribute to margin expansion. So, we see continued growth of margins in the foreseeable future.
是。 因此,当我们在前瞻性基础上考虑保证金和利润率扩张时,实际上有很多事情正在推动这一点。 其中一项是我们销售并在过去一年或以上销售的作品,其利润率高于我们过去的销售额。 因此,我们在积压的情况下获得了强劲的利润率有机利润率增长。 第二,我们一直在努力通过我们的增强战略,通过继续简化G&A的管理费用,增加现有合同的利润,增加现有合同的利润,扩大利润。 我们的并购,它一直处于较高的利润率,因此也增加了这一点。 然后,最后我们开始创造更多的技术和交易收入流,这也有助于利润扩张。 因此,在可预见的未来,我们看到利润率持续增长。
Tobey Sommer
Thanks. And when I look at the book-to-bill 1.4, is there a way that you could characterize that in terms of your Enhance, Extend, transform strategy and kind of give us some color as to which element might have been most pronounced within the 1.4?
谢谢。 当我看到书到账单1.4时,有没有一种方法可以根据你的增强,扩展,转换策略来表征,并给我们一些颜色,告诉我们哪个元素可能是最明显的。1.4?
查尔斯哈灵顿
Yes. So, I'll have Carey dive into that a little deeper. But what I can tell you is, for the most part of that 1.4 book-to-bill, you are seeing a more efficient sales and business development operation, which allows us to be more efficient with that B&T that we're spending, and that's part of Enhance. Extend is what has moved us into these high growth markets, and most of those sales are coming out of that. And the Transform is that has really led the M&A profile and is now developing that increased emphasis on transactional and what we call technology led. So, as Carey will expand upon the sales process, we lead with the sale of IP and follow that up with services. Carey, you want to take that run?
是。 所以,我会让凯莉深入了解这一点。 但我可以告诉你的是,在1.4账本到账单的大部分内容中,您看到了更有效的销售和业务开发运营,这使我们能够更有效地利用我们所花费的B&T,以及 这是Enhance的一部分。 延伸是我们进入这些高增长市场的原因,而且大部分销售都来自于此。 转型是真正引领并购形象的,现在正在发展,越来越重视交易和我们所谓的技术领导。 因此,随着Carey将扩展销售流程,我们以销售IP为主导,并随后提供服务。 凯莉,你想参加那场比赛吗?
凯莉史密斯
Sure. As you look at Q1 and particularly the Federal Solutions book-to-bill of 1.9 times, it really was based on extending into adjacent markets. We have a predominant position now within the cyber security area, the intelligence market, as well as the space. And our big wins that were greater than $100 million came out of each of those adjacent market areas.
当然。 当你看第一季度,特别是联邦解决方案的1.9倍的账面到账单时,它实际上是基于扩展到相邻市场。 我们现在在网络安全领域,情报市场以及空间中占据主导地位。 我们从相邻的每个市场区域获得了超过1亿美元的巨额胜利。
查尔斯哈灵顿
We may also mention to you that; we've seen just an exceptional growth in the area of missile defense as well.
我们也可以提到你; 我们也看到了导弹防御领域的一个特殊增长。
凯莉史密斯
That's correct and that's predominantly on contract growth where we have over 1,000 employees that's part of missile defense and systems engineering, weapons and missile system, and facilities in lifecycle support and warfighter support.
这是正确的,主要是合同增长,我们有1000多名员工,他们是导弹防御和系统工程,武器和导弹系统以及生命周期支持和战士支持设施的一部分。
Tobey Sommer
Thank you very much.
非常感谢你。
会议主持员
[Operator Instructions] Your next question comes from the line of Cai von Rumohr with Cowen & Company. Your line is open.
[操作员说明]您的下一个问题来自Cai von Rumohr与Cowen&Company的合作。 你的线是开放的。
Dan Flick
Hi. This is Dan Flick on for Cai. Good morning.
你好。 这是Dan Flick for Cai。 早上好。
查尔斯哈灵顿
Good morning.
早上好。
Dan Flick
So, your initial share on the LOGCAP contract was small. Is there a potential to expand that share throughout the life of the contract? And if so, how big might that opportunity be? Thank you.
因此,您在LOGCAP合同上的初始份额很小。 在整个合同期内是否有可能扩大这一份额? 如果是这样,这个机会有多大? 谢谢。
查尔斯哈灵顿
For us and I'll have Carey go into a little more depth. But our focus on LOGCAP is to bring technology solutions to that. So, to the extent that the LOGCAP contracts or specific tasks that are assigned to that have increased technology needs then that share will grow. But our focus is the technology side of LOGCAP.
对我们而言,我会让凯莉更深入一点。 但我们对LOGCAP的关注是为此提供技术解决方案。 因此,如果LOGCAP合同或分配给它的特定任务增加了技术需求,那么该份额将会增长。 但我们的重点是LOGCAP的技术方面。
凯莉史密斯
On LOGCAP, we're a minority joint venture partner. We were awarded the SOUTHCOM region. The contract is currently under protest, for Parsons, this represents all new work. So, we don't have any existing LOGCAP work. So, we were pleased to get the SOUTHCOM region. As we come through the protest, we would only have additional upside.
在LOGCAP上,我们是少数合资伙伴。 我们被授予SOUTHCOM地区。 该合同目前正在受到抗议,对帕森斯而言,这代表了所有新的工作。 因此,我们没有任何现有的LOGCAP工作。 所以,我们很高兴能够获得SOUTHCOM地区。 当我们通过抗议时,我们只会有额外的好处。
Dan Flick
Got it. Thank you.
得到它了。 谢谢。
会议主持员
Your next question comes from the line of Tobey Sommer with SunTrust. Your line is open.
你的下一个问题来自Tobey Sommer与SunTrust的合作。 你的线是开放的。
Tobey Sommer
Thank you. You cited three substantial single award contracts. I'm curious, if there's something that you could describe within the Company or within the customer set, that's kind of driving these larger awards. And then you call them out, so is that an unusual amount or should that be considered something that historically is at a cadence that you would consider normal? Thanks.
谢谢。 你引用了三个重要的单一奖励合同。 我很好奇,如果您可以在公司内部或客户集中描述某些内容,那就会推动这些更大的奖项。 然后你把它们叫出来,这是一个不寻常的数量还是应该被认为是历史上你认为正常的节奏? 谢谢。
查尔斯哈灵顿
Hi, we'd like to call this our new normal. So, if you look at where we started with this strategy, two, three years ago, oftentimes, we were getting into these markets as really critical subcontract roles, and now we've moved to the prime role. And this is the kind of cadence that we expect on a quarter-to-quarter basis. And Carey, would you like to expand upon that?
嗨,我们想称之为新常态。 所以,如果你看看我们从两年,三年前开始采用这种策略的地方,我们常常将这些市场作为真正关键的转包角色进入这些市场,现在我们已经转向了主要角色。 这是我们预计的季度基础节奏。 还有凯莉,你想扩展一下吗?
凯莉史密斯
Sure. One of the contracts was to re-compete of which were performing facilities work and infrastructure work, industrial control systems, as well as information technology. The other one was in the cyber security domain, it was a single-sourced award for a classified customer, where we're uniquely qualified to be able to provide software and hardware solutions that support their critical missions. Additionally, our space award, it got us into a new market, which is basically the launch of small satellites that go up with a primary payload, it's called the Launch Manifest System Integrator contract. That contract was awarded by the Air Force, but will also potentially service NASA, and National Reconnaissance organization and other customers. And finally, another one that I would highlight that we're very proud of was Defensive Cyber Operations, where we're the lead system integrator for the Army's defensive cyber programs, program of record. We have close to 20 contracts that are over $100 million that will be awarded this year.
当然。其中一项合同是重新竞争,其中包括执行设施工作和基础设施工作,工业控制系统以及信息技术。另一个是在网络安全领域,它是一个针对机密客户的单一来源奖项,我们有资格提供支持其关键任务的软件和硬件解决方案。此外,我们的太空奖,它让我们进入了一个新的市场,基本上是小型卫星的发射与主要有效载荷,它被称为发射舱单系统集成商合同。该合同由空军授予,但也可能为NASA,国家侦察组织和其他客户提供服务。最后,我要强调的另一个我们非常自豪的是防御性网络运营,我们是陆军防御性网络计划的首席系统集成商,记录计划。今年我们将获得近20份超过1亿美元的合同。
Tobey Sommer
Thank you very much.
非常感谢你。
会议主持员
Your next question comes from the line of Matt Sharpe with Morgan Stanley. Your line is open. Matt Sharpe, your line is open.
你的下一个问题来自Matt Sharpe与摩根士丹利的合作。 你的线是开放的。 Matt Sharpe,你的系列是开放的。
Matt Sharpe
Sorry, about that. I just want to talk networking capital for a moment here. I believe you guys made some progress on DSO days. But, in general, I think the Company has run a little bit higher than most peers. Is it a structural issue? What type of opportunity you guys have to drive that down and sort of provide a tailwind here, free cash flow going forward?
对于那个很抱歉。 我只想在这里谈谈网络资本。 我相信你们在DSO时代取得了一些进展。 但是,总的来说,我认为公司的运营量比大多数同行高一点。 这是一个结构性问题吗? 你们有什么样的机会来推动它,并提供一个顺风,这里的自由现金流?
乔治·鲍尔
Matt, yes, this is George. We've made considerable progress on that over the past couple of years, but we still do have additional opportunities, largely in the Critical Infrastructure segment, probably a bit more oriented in the Middle East. And in the Federal side, there are a number of large programs with sort of a retention and back-end loaded award, fees and the like that we think we'll see some liquidation as well. So, going forward, I would say over the next, let's say, 18-month time horizon, we should see continual tailwinds.
马特,是的,这是乔治。 在过去的几年里,我们在这方面取得了相当大的进步,但我们仍然有更多的机会,主要是在关键基础设施领域,可能在中东地区更具针对性。 在联邦方面,有一些大型计划,包括保留和后端加载奖励,费用等,我们认为我们也会看到一些清算。 所以,在未来,我会说,在接下来的18个月的时间范围内,我们应该看到持续的顺风。
Matt Sharpe
Okay, got it. Thanks. That helps. And then, just I know we've talked bookings quite a bit. But I want to touch in particular on LOGCAP as well as the Army R4 contract, those were both incremental awards to the Company. So, getting a sense here, of the ramp up in the path forward, how we should think about that, I mean, whether or not that was incremental in fact to your plan, say a few months ago or whether it was already baked into some extent?
好,知道了。 谢谢。 这有帮助。 然后,我知道我们已经谈了很多预订。 但我想特别谈谈LOGCAP以及陆军R4合同,这些都是对公司的增量奖励。 所以,在这里有道理,我们应该如何思考这个问题,我的意思是,这个问题是否实际上是对你的计划有所增加,比如说几个月前,或者它是否已经融入 在某种程度上?
凯莉史密斯
Sure. And also, the other classified contract I mentioned was incremental of a plan as well as the space contract. The R4 contract is a multiple-award contract and we've just received a request for proposal for the first task order on that contract which we're bidding now. On LOGCAP, it's very hard to estimate, since it is under multiple protests, when the protest resolution will be decided. But we do not have anything baked into our plan for LOGCAP. So, everything we get there is going to be upside.
当然。 而且,我提到的其他分类合同是计划的增量和空间合同。 R4合同是一份多次授予合同,我们刚刚收到了关于该合同的第一个任务订单的提案请求,我们现在正在竞标。 在LOGCAP上,很难估计,因为在多次抗议活动中,抗议决议将被确定。 但是我们的LOGCAP计划中没有任何内容。 所以,我们到达那里的一切都会有好处。
****MattSharpe
Got it. Thank you.
得到它了。 谢谢。
会议主持员
And that is all the time we have for questions. I would now like to turn the call back over to Dave Spille for his final remarks.
这就是我们一直有问题的时候。 我现在想把这个电话转回戴夫斯皮尔的最后一句话。
David Spille
Thanks, Jack. Thank you for joining us this morning. If you have any questions, please don't hesitate to give me a call. We look forward to speaking with many of you over the coming weeks. And with that, we'll end today's call. Have a great day.
谢谢,杰克。 感谢您今天早上加入我们。 如果您有任何疑问,请随时致电我。 我们期待在未来几周内与你们许多人交谈。 有了这个,我们将结束今天的电话会议。 祝你有美好的一天。
会议主持员
This concludes the Parson first quarter 2019 earnings conference call. We thank you for your participation. You may now disconnect.
这就是Parson 2019年第一季度财报电话会议的结束。 我们感谢您的参与。 您现在可以断开连接。
相关问题
Parsons Corp 电话会议
Parsons Corp 财务报告
互联网券商的港股、美股开户教程
如果您对美股 或者 港股也感兴趣, 或者想要了解如何开户, 可以加我wechat: xiaobei006006, 同时也可以拉您进美股交流群哦。
最后的最后 祝大家都有一个美好的投资生活哦。
大家也可以关注【美股指南】公众号, 即可获得《小白投资美股指南(雪球「岛」系列)》电子书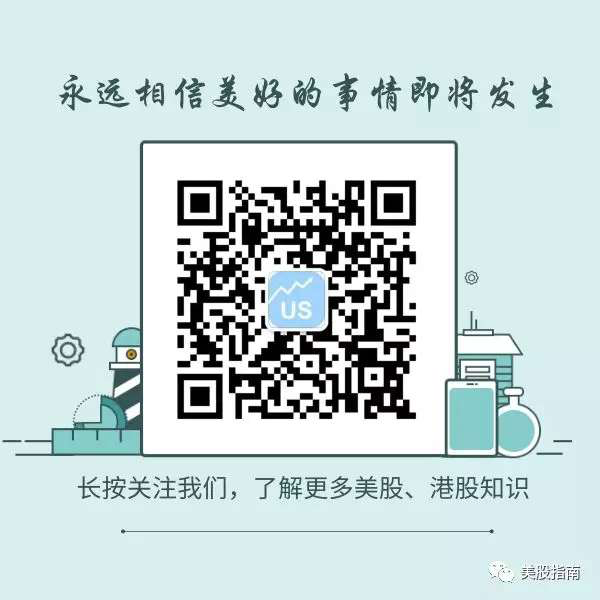 ---
写在最后
---
暂无回复。