Ulta Beauty Inc.(ULTA) 首席执行官 Mary Dillon 出席 Oppenheimer&Co。消费者增长和电子商务电话会议 (成绩单)
Ulta Beauty Inc. (NASDAQ:ULTA) Oppenheimer & Co. Consumer Growth and E-Commerce Conference June 18, 2019 10:40 AM ET
Ulta Beauty Inc.(纳斯达克股票代码:[ULTA])Oppenheimer&Co。消费者增长与电子商务会议2019年6月18日上午10:40ET
公司参与者
Mary Dillon - Chief Executive Officer
Scott Settersten - Chief Financial Officer
Mary Dillon - 首席执行官
Scott Settersten - 首席财务官
电话会议参与者
Rupesh Parikh - Oppenheimer & Co.
Rupesh Parikh - Oppenheimer&Co。
Rupesh Parikh
Oppenheimer's 19th Annual Consumer Conference. My name is Rupesh Parikh. I am the senior food, grocery and consumer products analyst at Oppenheimer. I am very pleased to introduce our next presenting company Ulta Beauty and the senior management team. We are very excited to have in attendance today, CEO Mary Dillon, CFO, Scott Settersten, and in the audience, we are joined by the VP of Investor Relations, Kiley Rawlins and Senior Manager of Investor Relations, Patrick Flaherty.
So, since Mary joined the company in July 2013, Ulta's shares have performed quite well increasing more than 240%, easily topping a 71% gain in the S&P 500 and only a 3% increase in the leading retail ETF XRT. The share price appreciation is a real testament to consistent execution by the Ulta's management in recent years.
So in our view their boosted management efforts have clearly shown up in Ulta's results with significant market share gains lately and a strengthening Beauty position in the U.S. So Ulta remains a topic for us and we see prospects for the gains to continue with the potential of higher to 370-ish levels.
So, before we start the fireside, so Mary, I wanted to first congratulate you on being named the Barron's Top-30 World's Best CEO this past weekend. What a well deserved banner.
奥本海默第19届年度消费者大会。我的名字是Rupesh Parikh。我是Oppenheimer的高级食品,杂货和消费品分析师。我很高兴介绍我们的下一个展示公司Ulta Beauty和高级管理团队。我们非常高兴今天出席首席执行官Mary Dillon,首席财务官Scott Settersten,在观众中,投资者关系副总裁Kiley Rawlins和投资者关系高级经理Patrick Flaherty加入了我们的行列。
因此,自Mary于2013年7月加入公司以来,Ulta的股票表现相当不错,增幅超过240%,标准普尔500指数上涨71%,领先零售ETF XRT仅上涨3%。股价升值是Ulta管理层近年来持续执行的真实证明。
所以在我们看来,他们的管理努力已经明显地显示在Ulta的结果中,最近市场份额显着增加,美国的美国地位也在增强。因此Ulta仍然是我们的主题,我们看到收益的前景继续保持更高的潜力达到370-ish水平。
所以,在我们开始炉边之前,玛丽,我想首先祝贺你在上周末被评为巴伦前30名世界最佳首席执行官。多么应得的旗帜。
玛丽狄龙
Thank you. Appreciate that.
谢谢。 感谢。
Rupesh Parikh
And now we are going to show a quick video highlighting the company's new marketing campaign and brand's purpose that possibilities are beautiful.
现在,我们将展示一个快速视频,重点介绍公司新的营销活动和品牌的可能性。
玛丽狄龙
Can I make a comment on that before we go for questions?
在我们提出问题之前,我可以对此发表评论吗?
Rupesh Parikh
Yes, go ahead.
好,去吧。
玛丽狄龙
I really appreciate you letting me show that piece of advertisement. We don't normally do that at investor meetings that much, right. Actually it's really important though to have everybody understand that we are evolving the Ulta Beauty brand to be in a place that I'd say is very emotional. It's very connected with how people are viewing the world in terms of inclusivity.
That piece of advertisement which has been run on mass media, but also very targeted and really is a brand purpose throughout everything we do has been people has responded very favorably to, I guess is what I would say. And I think it positions us in a place that's very emotional and very contemporary and also very real. So, I am proud of the work. Thanks for letting me show that. Okay. There we go.
我真的很感谢你让我展示那件广告。 我们通常不会在投资者会议上做那么多,对吧。 实际上,让每个人都明白我们正在将Ulta Beauty品牌发展成一个我认为非常情绪化的地方,这一点非常重要。 它与人们如何在包容性方面观察世界息息相关。
这段广告已经在大众媒体上运行,但也非常有针对性,而且在我们所做的每件事情中都是一个品牌目的,人们已经做出了非常好的回应,我想这就是我要说的。 而且我认为它将我们置于一个非常情绪化,非常现代化且非常真实的地方。 所以,我为这项工作感到自豪。 谢谢你让我表现出来。 好的。 我们走了。
Rupesh Parikh
No, no, great, great. Thank you.
不,不,伟大,伟大。 谢谢。
玛丽狄龙
That you model right. I don't know.
你模型正确。 我不知道。
Rupesh Parikh
I also forgot what to do with that.
我也忘记了怎么做。
玛丽狄龙
Yes, I know. Thank you.
是的我知道。 谢谢。
Rupesh Parikh
Yes, so, Mary in our investor conversations, the main debate right now is really the Beauty backdrop. So, I think you guys have one of the best bandage points out there. Since it could be at mass, prestige and you carry a number of digitally needed brands. So just curious what you guys think that's happening right now in the Beauty category? And what your expectations are for the balance of the year?
是的,所以,玛丽在我们的投资者谈话中,现在的主要争论实际上是美容背景。 所以,我认为你们有一个最好的绷带点。 因为它可能是大众,声望和你携带一些数字化需要的品牌。 所以只是好奇你们认为现在正在美容类别中发生了什么? 您对今年余额的期望是什么?
玛丽狄龙
Sure, yes, I mean, Beauty is a healthy category, okay. And the beauty of our box is that, we participate across all aspects of it. Right, so for mass, the prestige and every major category in Beauty which is great, because there is – and there is mixed pockets of performance, I would say. But we are gaining share in every category we are participating in the channels that are tracked. We are participating in the channels that are not tracked and driving lot of growth. So, probably one of the key questions is on prestige, beauty and I'd say, some of the prestige brands, some, not all, of the bigger ones, so have had some difficulty comping some great growth that they had in 2016, 2017, and little bit softer in 2018 and that's really around innovation pipeline. But that's kind of other brands that we are continuing to rollout like Clinique and Lancome in mass that are driving great growth. We are gaining share in all the tracked channels. There is also the whole, as you mentioned, the direct-to-consumer phenomenon that's happening that's untracked also driving healthy growth and we are participating in that aggressively and doing well. And then there is categories like fragrance and skin care, hair care that we participate in that are also strong in growth. So, as we look out through the year, I guess we see, combination of a healthy business, share growth by Ulta Beauty, and mixed performance. Some categories, some brands better than others. So, we feel we are set up well to participate and drive that growth.
当然,是的,我的意思是,美丽是一个健康的类别,好吧。我们的盒子的美妙之处在于,我们参与其中的各个方面。是的,所以对于大众,声望和美丽的每个主要类别都是伟大的,因为有 - 而且有各种各样的表现,我会说。但是我们正在参与所跟踪频道的每个类别中获得份额。我们正在参与未跟踪的渠道并推动大量增长。所以,关键的问题之一可能是关于声望,美丽,我会说,一些声望很高的品牌,有些,而不是全部,所以在2016年有一些很大的增长难度, 2017年,2018年略微疲软,这真的围绕着创新渠道。但是,我们正在继续推出其他品牌,如倩碧和兰蔻,这些品牌正在推动大幅增长。我们正在所有跟踪渠道中获得份额。正如你所提到的,还有一个整体,即正在发生的直接面向消费者的现象,这种现象也没有受到影响,也推动了健康的增长,我们正在积极参与并做得很好。然后我们参与的香水和皮肤护理,护发等类别的成长也很强劲。因此,正如我们一年中所看到的那样,我想我们看到,健康的业务组合,分享Ulta Beauty的增长,以及混合的业绩。有些类别,有些品牌比其他品牌好。因此,我们认为我们很好地参与并推动了这种增长。
Rupesh Parikh
Okay, great. And innovation is clearly very important to the Beauty category. And I feel like on Instagram every day, some new innovation from Ulta. So I think Lion King was out there this morning. So what are some of the hotter trends and products you are seeing out there currently?
好,太棒了。 而创新对于美容类别显然非常重要。 而且我每天都想在Instagram上看到Ulta的一些新创新。 所以我认为今天早上狮子王在场。 那么您目前看到的一些更热门的趋势和产品是什么?
玛丽狄龙
Yes, that's the beauty of Beauty, I guess, is that there is just tremendous innovation and it's really important, especially from the Beauty enthusiasts, you know that's the segment of shopper that's driving the majority of sales. In the U.S., we focus people and they are very much into innovation and newness. So, I guess, some category trends would be all around skin care for one. Skin care has been trending for a while. It's going to continue to trend, we think for some period of time. And that's with guests of all ages, right. So, younger people are starting to care more about their skin, men and women, right. So that's a kind of a cool place we participate in that. I'd say, certainly the notion that what we just showed in the advertisement inclusivity, being able to have the right products or people who have different skin tones, who have different hair textures, very important and those categories are doing very well. So, being able to meet everybody's needs, wherever they fall. And then I'd say, wellness in the broadest of terms, so everything from sustainability, but also the notion of ingredients, either avoiding certain ones or the inclusion of better few ingredients or efficacious ingredients. That's going to be trending. I mean, we saw that happen in food. I started in the food industry many, many, many years ago and that notion of natural organic was sort of going on for a while, finally when it took off, we pick Beauty and it's moving faster.
是的,这就是美的美丽,我想,这是一项巨大的创新,而且非常重要,特别是来自美容爱好者,你知道这是推动大部分销售的购物者群体。在美国,我们关注的是人,他们非常注重创新和新奇。所以,我猜,一些类别趋势将围绕皮肤护理。皮肤护理已经趋势一段时间了。它将继续趋势,我们认为在一段时间内。这对所有年龄段的客人都是正确的。所以,年轻人开始更关心他们的皮肤,男人和女人,对吧。所以这是我们参与其中的一个很酷的地方。我要说的是,我们刚刚在广告包容性中展示的东西,能够拥有正确的产品或者具有不同肤色的人,具有不同的头发质地,非常重要且这些类别的东西的表现非常好。因此,能够满足每个人的需求,无论他们在哪里。然后我会说,从最广泛的角度来看健康,所以从可持续性到成分的概念,要么避免某些成分,要么包含更好的少量成分或有效成分。这将是趋势。我的意思是,我们看到这种情况发生在食物中我很多很多年前就开始从事食品行业,而且天然有机物的概念已经持续了一段时间,最后当它起飞时,我们选择Beauty并且它的速度更快。
Rupesh Parikh
Great. And then staying on the topic of trends and newness, so, I'd say a lot of buzz latelyabout CBD even at our conference here in – tomorrow about CBD. So just, I thought some – you guys have started to carry some CBD products.
非常好。 然后继续关注趋势和新颖的话题,所以,即使在我们的会议上,明天将有关于CBD的话,我会在CBD最近发表很多讨论。 所以,我想了一些 - 你们已经开始携带一些CBD产品了。
玛丽狄龙
Yes.
是。
Rupesh Parikh
So, I am curious how you see the category rolling out, evolving at Ulta over time. And then, what do you think needs to happen for the category to move faster at Ulta from a - I guess, from a consumer acceptance perspective? What do you think need to change out there for consumers to more readily accept new products?
所以,我很好奇你是如何看待这个类别推出的,随着时间的推移在Ulta演变。 然后,您认为从Ulta中获取更快的类别需要发生什么?我想,从消费者接受的角度来看? 您认为需要改变哪些消费者才能更容易接受新产品?
玛丽狄龙
I am not sure CBD in of its going to be a category, I don't know. I guess, it's kind of is early to say that, because it is an ingredient really is what it is. And it's a bit of a holy grail right now, right. So, it's anti-oxidant, anti-inflammatory, acne – right, so it kind of does it all. We have one brand right now Cannuka, that we've launched as CBD as the basis and it's doing well. There is many more out there. We have a lot of tentacles into the emerging brand world and certainly there is – but there is also like a whole spectrum of things that are everything from vegan, cruelty-free, organic natural ingredients. So there is a lot of things happening of which CBD is a part of it. I suspect that it will continue to be a growth area, but I said it will just be one of many.
我不确定CBD会成为一个类别,我不知道。 我想,这是一个早期的说法,因为它确实是一种成分。 现在,这是一个圣杯,对吧。 所以,它具有抗氧化,抗炎,抗痤疮的作用,所以它可以做到这一切。 我们现在有一个品牌Cannuka,我们已经将CBD作为基础推出,并且表现良好。 那里还有很多。 我们在新兴品牌世界中有很多触角,当然也有 - 但是也有各种各样的东西,从素食主义者,无残忍,有机天然成分。 所以有很多事情发生在哪个CBD是其中的一部分。 我怀疑它将继续成为一个增长领域,但我说它只是其中之一。
Rupesh Parikh
Okay. That's helpful. And now switching topics to competition. So what are you seeing right now in the competitive environment currently? And have you guys seen any noticeable changes out there?
好的。 这很有帮助。 现在将主题转换为竞争对手。 那么你目前在竞争激烈的环境中看到了什么? 你们有没有看到任何明显的变化?
玛丽狄龙
Competition. Yes, well, you know, listen, I have been running the company for six years now, to be six years in a couple weeks. And it's just as competitive now as it was then. I think, Beauty has always been competitive in the way that we define that, because, nobody brings together everything that we bring, the mass, prestige categories and services. But there is lots of people we compete with in each of those segments. So, whether it's – we compete with grocery stores, drug, mass, online retailers, department stores, et cetera, other specialty retailers. So, I'd say that it's going to continue to be competitive and that's kind of what's fun. There is a lot of innovation. There is a lot of – and we have a category that's growing everybody wants to participate. And it sounds kind of cliché, but our defense is our best offense is really the way we defend ourselves, just to continue to play our offense and that involves leading to the lens of our loyalty programs, having great stores that we continue to refresh, great brands, great partnerships, digital innovation throughout. So, we never think that competition is going to abate, but we feel confident that we got a differentiated proposition. We are also not complete than ever. We are constantly seeing what does it takes two, five, ten, twenty years from now to continue to lead and that's how we think about investments.
竞争。是的,嗯,你知道,听着,我已经经营公司六年了,在几周内已经六年了。它现在和当时一样具有竞争力。我认为,美丽一直以我们定义的方式具有竞争力,因为,没有人将我们带来的一切,大众,声望类别和服务汇集在一起​​。但是我们在这些细分市场中竞争的人很多。所以,无论是 - 我们都与杂货店,药品,大众,网上零售商,百货公司等等其他专业零售商竞争。所以,我会说它将继续保持竞争力,这就是有趣的事情。有很多创新。有很多 - 我们有一个类别,每个人都希望参与。这听起来有点陈词滥调,但我们的防守是我们最好的进攻,实际上是我们保护自己的方式,只是为了继续发挥我们的进攻,这涉及到我们的忠诚度计划的镜头,拥有我们不断刷新的大商店,伟大的品牌,良好的合作伙伴关系,数字创所以,我们从不认为竞争会减弱,但我们相信我们有一个差异化的主张。我们也比以往任何时候都不完整。我们不断看到从现在起两年,五年,十年,二十年需要什么才能继续保持领先地位,这就是我们对投资的看法。
Rupesh Parikh
Okay. And then, on the promotional backdrop, are we seeing it's a mixed commentary, I think Nordstrom called out promotional backdrop, but then Estee Lauder side, there is less promotional. So just curious like, as you guys look out there, how do you characterize the promotional backdrop right now?
好的。 然后,在促销背景下,我们看到它是一个混合评论,我认为Nordstrom呼吁推广背景,但随后雅诗兰黛方面,促销活动较少。 所以只是好奇,就像你们看到那里一样,你现在如何描述宣传背景?
玛丽狄龙
Yes. And it's – I know this is a hot topic and it's hard to track. I think it's really, what you see parts of it, because, if you are on our – which I know, you track it really closely. But there is a lot that happens behind the scenes that we are constantly streamlining. And so I would say, it is not – we don't see it as, it's more promotional than before. I would say, we are pretty static right now or pretty similar to where we have been promotionally. Again, if I go back, probably going back too far, but if I go back too many years ago, six years ago, we have – as you know, I think Rupesh, really dramatically shifted the way that we drive promotion. But it's really at a high level. It's really just about providing a great value for our guests. So, you always have to be something that folks feel they can get a great price value equation and right value for their dollar. We have shifted much of our efforts to leveraging our loyalty program and that's where is that 33 million people. They drive the majority of our sales and over time, as we get even more one-to-one personalized on the offers, that helps us be smarter and better about how we create that value proposition all the time.
是。它是 - 我知道这是一个热门话题,很难跟踪。我认为这是真的,你看到它的一部分,因为,如果你在我们身上 - 我知道,你会非常密切地追踪它。但是我们正在不断精简的幕后发生了很多事情。所以我会说,它不是 - 我们不认为它,它比以前更具促销性。我想说,我们现在非常不稳定,或者与我们在推广方面非常相似。再说一遍,如果我回去,可能会回到太远,但如果我回想起六年前的太多年前,我们认为,我认为Rupesh真的大大改变了我们推动推广的方式。但它真的处于高水平。这真的只是为我们的客人提供了巨大的价值。所以,你总是必须要有人认为他们可以获得一个很好的价格价值等式和正确的美元价值。我们已经将大部分努力转移到利用我们的忠诚度计划,那就是3300万人。他们推动了我们的大部分销售并随着时间的推移,因为我们在优惠上获得了更多的一对一个性化,这有助于我们更加智能,更好地了解我们如何始终创造价值主张。
Rupesh Parikh
Okay. And then, would you need a brand, so you guys have clearly had a lot – from Kiley and some of the other Disney needed brands. So how do you see the mix of Disney needed brands evolving and you have sorted over time?
好的。 然后,你需要一个品牌,所以你们显然有很多 - 从Kiley和其他一些迪士尼需要的品牌。 那么你如何看待迪士尼需要品牌的组合发展,你是否已经随着时间的推移而排序?
玛丽狄龙
Well, you know, again I think, stepping back, the best thing about this is, I think it helps everybody understand that Ulta Beauty will be able to and is participating across all sectors of Beauty. And that direct-to-consumer while it's important, it is not, I think going to ever be something that takes away the need for a physical in-person shopping experience. And so having brands like Kiley cone to us to get that platform, I think helps to improve that piece of service. Some shoppers who really absolutely want to try something in person and they experience an in-person shopping experience. So, that's kind of – so there, we need to be good at both, right, the physical experience and the digital experience. There is lots of brands out there, several that we launched, Kiley, Morphe, Juvia's Place, Color Pop, a brand called Beauty Bakery, lots of innovation happening that folks have come to ask me the first point of distribution. That's going to continue. But there is also, there is many places that we work with companies they've been small as you know and there is innovation happening everywhere. So, I don't see us shifting and we were never going to overinvest in just one way to drive growth, I guess is the best way to answer that.
好吧,你知道,我想,踩回来,最好的事情是,我认为这有助于每个人都明白Ulta Beauty将能够并且正在参与美容的所有领域。而直接面向消费者虽然重要,但事实并非如此,我认为这种情况永远不会消除对亲身体验购物体验的需求。因此,让我们拥有像Kiley cone这样的品牌来获得该平台,我认为有助于改善这项服务。一些购物者真的非常想亲自尝试一些东西并体验到亲自购物的体验。所以,那就是 - 所以,我们需要善于兼顾,物理体验和数字体验。那里有很多品牌,我们推出了几个品牌,Kiley,Morphe,Juvia's Place,Color Pop,一个名为Beauty Bakery的品牌,发生了很多创新,人们开始问我第一个分销点。那将会继续下去。但也有很多地方我们与他们一直很小的公司合作,而且到处都有创新。所以,我没有看到我们转变,我们永远不会过度投资只是一种推动增长的方式,我想这是回答这个问题的最好方法。
Rupesh Parikh
Okay. And then, as you look at these brands, how do you think the staying power of these brands are going to…
好的。 然后,当你看到这些品牌时,你认为这些品牌的持久力将如何......
玛丽狄龙
It depends. It depends, I mean, you know, there is brands that will – we think truly stay in the test of time. It's up to them to drive innovation and relevancy and many of the ones that I just mentioned, like Morphe, Kylie, Color Pop, those are all driving nice growth for us. So, I think that, it's really very likely that many of those will sustain themselves over time and I think any brand in the category have to continue to just think about how to be relevant, whether it's a brand that they know and love or something they are feeling the same.
这取决于。 这取决于,我的意思是,你知道,有品牌将会 - 我们认为真正留在时间的考验。 由他们来推动创新和相关性以及我刚刚提到的许多内容,如Morphe,Kylie,Color Pop,这些都为我们带来了不错的增长。 因此,我认为,很多人很可能会随着时间的推移而维持自己,我认为该类别中的任何品牌都必须继续考虑如何相关,无论是他们知道和喜爱的品牌还是其他什么品牌 他们的感觉是一样的。
Rupesh Parikh
So, as you look forward, do you think have a more dynamic, like you've always had all the innovative products and you started, does it become even more dynamic also?
所以,当你向前看时,你认为你有一个更有活力的,就像你一直拥有所有的创新产品而你开始,它是否也变得更有活力?
玛丽狄龙
Yes, I mean, that's – I mean, certainly we have the ecommerce platform giving us the ability to really offer brands and people are flexible on how we do it. And Scott knows well, we focus a lot on how we drive even more productivity on the store to allow us to kind of have our take and hit the right, bring brands in and out to be flexible, but also to be smart about that. So, yes.
是的,我的意思是,那是 - 我的意思是,我们当然拥有电子商务平台,让我们能够真正提供品牌,人们对我们的工作方式也很灵活。 斯科特非常清楚,我们非常关注如何在商店中提高生产力,让我们能够采取正确的行动,让品牌进出灵活,同时也要明智。 所以,是的。
Scott Settersten
I would just say, that's part of what our EFG initiative is about, right. So we are looking ahead anticipating how the category is going to change over time and how do we get better, right. How do we optimize the business and add capabilities to keep up with the pace of change, right and make sure we got overall great financial results from them.
我只想说,这是我们的EFG倡议的一部分,对吧。 因此,我们期待着预测该类别将如何随时间变化,以及我们如何变得更好,正确。 我们如何优化业务并增加能力以跟上变化的步伐,确保我们从他们那里获得全面的财务业绩。
Rupesh Parikh
Okay, great. And then switching gears to few areas of initiatives. But one you guys and I think very – I believe is the credit card last couple of years. So I was just curious, how much more penetration opportunities do you see from here? And then, what's the right way to think about the key benefits that you are seeing in your business from the credit card?
好,太棒了。 然后切换到几个方面的举措。 但是你和我认为非常 - 我相信这是过去几年的信用卡。 所以我只是好奇,你从这里看到了多少渗透机会? 那么,通过信用卡考虑您在业务中看到的主要优势的正确方法是什么?
Scott Settersten
That's been a great program. We rolled - the credit card started late summer of 2016. We've been very happy with the program, exceeded all of our internal expectations every step along the way. I mean, happy not only just in the number of sign ups and absolute terms in the penetration that we've been able to grow over time. But in the execution by both our store teams and our digital teams in engaging with the guests on that program. So, I am sure, many of you've already heard I've described a various pools of benefits that come along with the credit card program from lower transaction fees and different kinds of support we get from our vendor partners in helping promote the program over a long period of time. But at the end of the day, the most important factor is the connectivity that we get from this program, right. They engage with the credit card. They engage more with our brand and more immersed in our loyalty program, overall which is where we want to go over the long term. Developed that stickiness there and so we've talked about, especially at Analyst Day introduced the notion around the way we've been able to launch the best. Right, so we look at cohorts of people who have signed up for the credit cards versus those who haven't or pre credit card kind of shopping environments for those who do sign up and we've seen a consistent nice step up 40% to 50% range in the amount of spend over time and that sustained over a long period of time now, a couple of years we are looking at of data. So, it gives us a lot of great confidence in the path forward and we still think there is plenty of opportunity around the credit card program over the long-term.
这是一个很棒的计划。我们推出了 - 信用卡从2016年夏末开始。我们对该计划感到非常满意,并且在整个过程中的每一步都超出了我们所有的内部期望。我的意思是,不仅仅是因为注册的数量和我们能够随着时间推移而增长的渗透率的绝对值。但是我们的商店团队和我们的数字团队在与该计划的客人交流时执行。所以,我相信,你们中的许多人已经听说过我已经描述了信用卡计划带来的各种好处,从较低的交易费用和我们从供应商合作伙伴处获得的各种支持,以帮助推广该计划很长一段时间。但最终,最重要的因素是我们从该计划中获得的连接性。他们使用信用卡。他们更多地参与我们的品牌,更多地沉浸在我们的忠诚度计划中,总体而言,这是我们想要长期发展的地方。在那里开发出那种粘性,所以我们已经讨论过,特别是在分析师日,介绍了围绕我们能够推出最佳方式的概念。是的,所以我们看一下那些已经注册了信用卡的人群,而不是那些没有信用卡或信用卡类型的购物环境的人,那些注册的人我们已经看到了一致的好消息随着时间的推移,花费在50%的范围内并持续很长一段时间,我们正在研究几年的数据。因此,它给了我们很大的信心,我们仍然认为信用卡计划在长期内有很多机会。
Rupesh Parikh
Okay, great. And then, loyalty numbers continue to grow at very healthy rates. What do you guys see as some of the big opportunities from here that continued that momentum?
好,太棒了。 然后,忠诚度数字继续以非常健康的速度增长。 你们怎么看待这里继续保持这种势头的一些重大机遇?
玛丽狄龙
Well, first of all, more loyalty members are out there for us to get in some loyalty – for Ulta's loyalty program. We have about a third of what we describe is the Beauty enthusiasts in the U.S, so, are constantly converting new guests into loyalty program and we also have about a third of the share of wallet of our guests on average. So, we are never going to have a 100% of share wallet. There is a lot of places, I think over 10,000 places in a given day, we could buy something in Beauty in the U.S. But we know that the ability to continue to drive more of the share of wallet to Ulta Beauty is an opportunity for us. So, wallet continues more innovation. Some of the things that Scott talked about them. The credit card is one example of continuing to drive share of wallet, personalization is, we made an investment in a AI company in capability last year and part of that is we get even smarter engines around how do we drive more personalized offers. So that guests were – even before they are thinking about it, right, we are helping them think about replenishment or targeting newness in even smarter ways. So, we know that driving share of wallet is going to be a big focus for us going forward.
嗯,首先,更多的忠诚会员在那里让我们获得一些忠诚度 - 对于Ulta的忠诚度计划。我们所描述的大约三分之一是美国的美容爱好者,因此,我们不断将新客人转变为忠诚度计划,而且我们平均拥有约三分之一的客户钱包。所以,我们永远不会有100%的股票钱包。有很多地方,我认为在某一天有超过10,000个地方,我们可以在美国购买美容产品但是我们知道能够继续将更多的钱包分配到Ulta Beauty是我们的机会。因此,钱包继续创新。斯科特谈到他们的一些事情。信用卡是继续推动钱包份额的一个例子,个性化是,我们去年投资了AI公司的能力,其中一部分是我们甚至更聪明的引擎,我们如何推动更多的个性化优惠。因此,客人们 - 即使在他们考虑之前,我们正在帮助他们考虑补货或以更智能的方式瞄准新事物。所以,我们知道钱包的驾驶份额将成为我们前进的重点。
Rupesh Parikh
And on the personalization front, where are you right now? It's from an innings perspective, it is still early innings in terms of…
在个性化方面,你现在在哪里? 这是从一局的角度来看,它仍然是早期的局...
玛丽狄龙
It's pre-game.
这是赛前。
Rupesh Parikh
Okay.
好的。
玛丽狄龙
No, it's not for you. But it's early. I mean, I wouldn't say we have fully maxxed out by any such an imagination, because we've been on the journey for a while, but we certainly just kind of stood up this new capability and some of our data science around it. And so, I think it's going to continue to be an area that's going to provide the evidence for us.
不,这不适合你。 但现在还早。 我的意思是,我不会说我们已经充分发挥了这种想象力,因为我们已经有一段时间了,但我们肯定只是站起来了这个新的能力以及我们的一些数据科学。 所以,我认为它将继续成为一个可以为我们提供证据的领域。
Rupesh Parikh
Okay. And then, on the augmented reality front, was that a chance to play around what I think the Clinique IDN. L'Oréal some custom make up foundation as well.
好的。 然后,在增强现实的前沿,是否有机会玩我认为的Clinique IDN。 L'Oréal也是一些定制的基础。
玛丽狄龙
Would you try? Well, would you try a red lip or a smoky eye?
你会试试吗? 好吧,你会试试红唇还是烟熏眼?
Rupesh Parikh
I don't – I like that what did I tried, I don't remember. But…
我没有 - 我喜欢我尝试过的东西,我不记得了。 但…
玛丽狄龙
I remember, well, okay. Got it.
我记得,好吧,好吧。 得到它了。
Rupesh Parikh
Are there any suggestions in for my skin type?
我的皮肤类型有什么建议吗?
玛丽狄龙
Okay.
好的。
Rupesh Parikh
Or you well can say after. But I haven't been able to see the Ulta Digital Stylus. So, I mean, they are really cool to play with.
或者你可以说以后。 但是我还没有看到Ulta Digital Stylus。 所以,我的意思是,他们真的很酷玩。
玛丽狄龙
Yes.
是。
Rupesh Parikh
But beside the coolness factor, how do you think this enhances the consumer proposition?
但除了冷静因素之外,您如何看待这会增强消费者主张?
玛丽狄龙
Yes, well, again if you think about Beauty is this kind of classic I think intersection of the digital and the physical, because the journey starts online for everybody, whether you are watching some a Beauty blog or a social media influencer or some cruising our website using our APP, then you can, the notion of seamless, I mean it looks like is kind of fun to play around with in a digital format, but of course then go and get it in real life, whether it's a service, a new hair color or cut, or buying that product. So I'd say the whole journey and there is two things. One is, we – for example have on our App or GLAMLab and this is another acquisition we made last year with GlamST which is a company in Uruguay that does artificial reality and that augmented reality and that is really a great way to try different colors and try down in person now with live, so you really can and then in store we are testing these mirrors that – there are only about six stores right now, but to have almost like you have a digital stylus, right. So you have a stylus next to you. You can try on makeup colors, but I think even more important, you can look what your hair would look like in its wholly new shade and very realistically before you get your hair colored. So, I think you could silver any day, the week, but paid, but using that is going to be more and more important to us. And again, I don't see it as a threat. I see it as just a more of an opportunity to drive engagement and then if you power it with AI capabilities, you can have to drive more knowledge about what that guest racks to, what she wants or he wants and that how to drive more offers to them too.
是的,好吧,再次,如果你想到美丽是这种经典我认为数字和物理的交集,因为旅程从每个人的网上开始,无论你是在看一些美女博客或社交媒体影响者或一些巡航我们网站使用我们的APP,那么你可以,无缝的概念,我的意思是看起来像是一种有趣的数字格式,但当然然后去现实生活中,无论是服务,还是新发色或剪裁,或购买该产品。所以我要说整个旅程,有两件事。一个是,我们 - 例如我们的应用程序或GLAMLab,这是我们去年与GlamST进行的另一次收购,GlamST是乌拉圭的一家公司,它做人工现实和增强现实,这真的是尝试不同颜色和现在尝试使用现场,所以你真的可以,然后在店里我们正在测试这些镜子 - 现在只有大约六家商店,但几乎就像你有一个数字手写笔,对吧。所以你旁边有一支手写笔。你可以尝试化妆颜色,但我认为更重要的是,你可以在你的头发染色之前看看你的头发在它全新的阴影中是什么样子并且非常逼真。所以,我认为你可以在任何一天,一周,但付费,但是使用它对我们来说将变得越来越重要。而且,我并不认为这是一种威胁。我认为这只是一个推动参与的机会,然后如果你用人工智能支持它,你可以不得不更多地了解那个客人的机会,她想要什么或他想要什么,以及如何推动更多优惠他们也是。
Rupesh Parikh
Okay. So, I can't wait to test that. I can't wait to test that.
好的。 所以,我迫不及待想要测试一下。 我迫不及待想要测试一下。
玛丽狄龙
Yes.
是。
Rupesh Parikh
So, I guess a few other topics I want to cover. So first on merchandizing. Where do you see the biggest opportunity in store right now from a merchandizing perspective?
所以,我想我想介绍一些其他主题。 首先是商品推销。 从商品推销的角度来看,您现在在哪里可以看到最大的商机?
Scott Settersten
Yes, so newness drives the Beauty category and newness drives a lot of what Ulta Beauty does, right. We know that. So, when we think about the assortment overall, the biggest opportunity that's really in EFG world. So Efficiency For Growth EFG, one of the biggest opportunities there is what we call CPI or Category Performance Improvement and really that's just all around the core capabilities in our business, back to just thinking about SKU lifecycle management, right, like all the decisions that go into – how, what the category looks like, what the assortment optimization looks like, how we manage a SKU from start to finish and all the things that go with that, like fixturing cost and in-store signage cost and all those kinds of things. How the markdowns are going to work overtime to optimize your margin opportunity. So, that's a lot, right. That's a big bucket of things. If we think back to what we saw in the first quarter, you saw traction on some of those things, right. Again, some are going to work a little bit faster, some are going to take a little bit longer to capture. So, all of that collectively over the long-term, I think that we are studying and thinking about roadmapping for the future and we stick with these things over the long-term. So, again, you are not going to see necessarily some kind of linear path there of margin improvement from some of these things and I also want to remind people that it takes investments, right to be able to build some of these capabilities. So, while you will see gross margin expansion, the fruits of our labor, you are also going to see some SG&A impacts to that, right, some of the investments that it takes to make those things come alive over the long-term.
是的,所以新颖性推动了美容类别,新颖性推动了Ulta Beauty所做的很多事情。我们知道。所以,当我们考虑整体分类时,这是EFG世界真正的最大机遇。因此,效率增长EFG是最大的机遇之一,我们称之为CPI或类别性能改进,实际上只是围绕我们业务的核心功能,回到考虑SKU生命周期管理,就像所有决策一样进入 - 如何,类别是什么样的,分类优化是什么样的,我们如何从头到尾管理SKU以及所有与之相关的事情,如固定成本和店内标牌成本以及所有这些的东西。降价促销如何加班以优化您的保证金机会。所以,这很多,对。这是一大堆事情。如果我们回想一下我们在第一季度所看到的情况,你会看到其中一些东西的牵引力,对吧。同样,有些会更快一些,有些会花更长的时间来捕捉。因此,从长远来看,所有这些都是集体的,我认为我们正在研究和思考未来的路线图,我们长期坚持这些事情。所以,再一次,你不会看到某种线性路径,从这些东西中获得边际改善,我也想提醒人们需要投资,才能建立一些这些能力。因此,虽然你会看到毛利率扩张,我们的劳动成果,你也会看到一些SG&A影响,正确的,一些投资,使这些东西长期活跃。
Rupesh Parikh
Okay. And on the ecommerce front, clearly, we see all the growth right now really at every player on the ecommerce front. Ulta continues to gain share in ecommerce. What do you believe is necessary to continue to sustain their share gains?
好的。 在电子商务方面,显然,我们现在看到电子商务领域的每个参与者真正的增长。 Ulta继续在电子商务中获得份额。 您认为继续维持其股票收益需要什么?
Scott Settersten
So, our ecommerce business is approaching $1 billion in 2019, right. So, it's natural to expect the growth there to moderate a little bit as we look out ahead, especially as we are comping over many, many years of spectacular growth, I would say. We are not breaking out our ecommerce growth rates, right, any longer in 2019, but we did guide that we expect 2019 ecommerce to be in that 20% to 30% growth range and that's what we saw happen in the first quarter. So, again, everything is right on track. As we look ahead and thinking about how we are going to innovate there, right. So, again, it's all – it's back to all things. It's how do we do a better job with our websites, ecommerce platform there and what do we think about the Ulta Beauty App over the long-term. We need to innovate in both places and make sure that it's connected to our in-store experience, right. So, those are all the things that we are working on making sure we connect what she is looking for with being able to transact commerce, right. And really the most frictionless way possible over the long-term out, serve our guest Beauty.
因此,我们的电子商务业务在2019年接近10亿美元。因此,当我们向前看时,我们很自然地期待那里的增长会有所缓和,特别是当我们正在考虑多年,多年的惊人增长时,我会说。我们并没有突破2019年的电子商务增长率,但我们确实指出,我们预计2019年电子商务将在20%至30%的增长范围内,这就是我们在第一季度所看到的情况。所以,一切都在正确的轨道上。当我们展望未来并思考如何在那里进行创新时,对吧。所以,这就是全部 - 它回归所有事情。这是我们如何更好地利用我们的网站,电子商务平台,以及我们对Ulta Beauty App的长期考虑。我们需要在这两个地方进行创新,并确保它与我们的店内体验相关联。所以,这些都是我们正在努力确保我们将她正在寻找的东西与能够进行商业交易联系起来的所有事情。真正是长期以来最无摩擦的方式,为我们的客人美容服务。
Rupesh Parikh
Okay, great. And then, shifting to our by and large pick up in store. Is there anything you can share in terms of what you are seeing right now to really both of those initiatives?
好,太棒了。 然后,转移到我们的商店大体上。 对于你们现在所看到的内容,你们真的可以分享哪些内容吗?
Scott Settersten
Yes, so there is a couple of things that we are working on there. So, one, which we'd call kind of save the sale initiative, we call store-to-door. We rolled out across the chain early last year. So we are kind of lapping that now and we are seeing great response there, again, in absolute dollars it's relatively small, but it is super important, right. So, it's a way if a guest is in a store and we unfortunately happen to be out of stock on that item, we can order at this associate who can help them order it and have it shipped to their home quickly. So that's working really well for us. I think we saw a 20% year-over-year increase in the first quarter. So, doing very well there. The other big item that we are working on is focus buy online pickup in store and that's something that we've had we are testing and watching closely in about 50 stores and we are happy with what we see there. So, we will be moving ahead with that the remainder of 2019 rolling that out to the rest of the chain. What I would say overall again this kind of gets swept up into the omni-channel's discussion, right. And again, we know and you can see by looking at our investor materials that those are key guests, right. They are engaged more with Ulta overall and they spend a lot more with us over time. So, again back to how do you innovate and make sure you can expand share of wallet and drive that over the longer term. These are two really key initiatives.
是的,所以我们正在做一些事情。因此,我们称之为销售计划的一种,我们称之为挨家挨户。我们去年初推出了整个产业链。所以我们现在正在研究,我们在那里看到很好的反应,再次,绝对美元它相对较小,但它是非常重要的,对。所以,这是一种方式,如果一个客人在商店,我们不幸的是在这个项目上碰巧缺货,我们可以订购这个可以帮助他们订购并快速运送到他们家的员工。所以这对我们来说非常好。我认为第一季度我们看到同比增长20%。所以,那里做得很好。我们正在开发的另一个重要项目是专注于在商店购买在线取货,这是我们在大约50家商店中测试和密切观察的东西,我们对我们在那里看到的东西感到满意。因此,我们将继续推进2019年的剩余时间,将其推向链的其余部分。我再说一遍,这种内容会被全渠道的讨论所吸引,对吧。再一次,我们知道,您可以通过查看我们的投资者材料看到那些是关键客人,对吧。他们更多地与Ulta合作,随着时间的推移,他们会与我们共度更多。所以,再次回到你如何创新并确保你可以扩大钱包的份额并在长期内推动它。这是两个非常关键的举措。
Rupesh Parikh
Okay, great. And then, I think on the shipping side, you guys have a target of two days shipping by 2021. What opportunities you have to shrink that speed to market and Amazon obviously and Walmart is moving order the next day.
好,太棒了。 然后,我认为在运输方面,你们的目标是在2021年之前发货两天。你有什么机会将速度缩小到市场,亚马逊显然和沃尔玛第二天的订单有关。
Scott Settersten
Right.
对。
Rupesh Parikh
So just curious how you important next day is to your guest currently?
所以只是好奇你第二天重要的是你的客人目前?
Scott Settersten
Yes, so we are really comfortable on our two day goal by 2021. So we will do that by continuing to optimize our existing new model DCs, right, in Greenwood and Dallas and most recently in Fresno. And we are going to supplement that with two fast fulfillment centers that we announced earlier this year, right to get us closer to our end-customers. The one thing you can say for sure is, consumer expectations will change with that, right and we know technology will as well and ways to make all these kinds of things happen whether it's inside the building or outside, right, the delivery methodology. So, we are just building a long range plan that allows us maximum flexibility, right to be able to adjust to market conditions.
是的,所以我们对2021年的两天目标感到非常自在。因此,我们将通过继续优化现有的新型DC来实现这一目标,即格林伍德和达拉斯以及最近在弗雷斯诺。 我们将通过今年早些时候宣布的两个快速履行中心来补充这一点,以便让我们更接近最终客户。 您可以肯定的一点是,消费者的期望会随之改变,正确而且我们也知道技术将会发生所有这些事情的方式,无论是在建筑物内部还是在外部,正确,交付方法。 因此,我们正在制定一个长期计划,让我们拥有最大的灵活性,能够适应市场条件。
Rupesh Parikh
Okay, great. And then quickly on tariffs. So, I know that you discussed tariffs on the prior call. But I was just curious if you could remind us of your latest thinking there?
好,太棒了。 然后迅速征收关税。 所以,我知道您在之前的电话会议上讨论了关税。 但是,如果你能提醒我们你最近的想法,我只是好奇吗?
Scott Settersten
Yes, so tariff, it's a little difficult to get your arms around all that, right. So we are keeping a close eye monitoring closely with our vendor partners. So again, when you look at the big picture, the percentage of our business that's exposed to China is relatively small compared to other retailers. I would just remind folks on that. So there is some Ulta Beauty collection items, some gift with purchase items. There is a couple of specific brands that are sourced from China that we know of, so we are keeping an especially close eye on that. But by and large, the rest of Beauty, most of it is manufactured or filled in the U.S., right, or Europe. And so, fairly limited exposure there. I mean, there is component freeing things like that that are sourced from China. But it's hard to quantify exactly what percentage and how increased prices might roll across the chain over time?
是的,所以关税,这对你来说有点困难,对吧。 因此,我们密切关注与供应商合作伙伴的密切关注。 再说一遍,当你看一下大局时,与其他零售商相比,我们接触中国的业务比例相对较小。 我只想提醒大家。 所以有一些Ulta Beauty系列产品,一些礼品和购买商品。 我们知道有几个来自中国的特定品牌,因此我们会密切关注这一点。 但总的来说,美的其余部分,大部分是在美国,右边或欧洲制造或填充的。 因此,相当有限的曝光。 我的意思是,有一些组件可以解放来自中国的东西。 但很难准确量化价格随着时间推移会在整个产业链中出现的百分比和价格上涨幅度如何?
Rupesh Parikh
We confirm maybe, I mean, at least one of your suppliers that's had business in China, they have talked about price increases. So, do you expect to see price increases down the road and I guess, that product that's sourced in China and how do you feel about your ability to pass through those price increases if they were to come to fruition?
我们确认,或许,至少有一家在中国开展业务的供应商,他们谈到了价格上涨。 所以,你是否期望看到价格上涨,我想,那个来自中国的产品,如果能够实现这些价格上涨,你对这种产品的能力感觉如何?
Scott Settersten
Yes, so we expect if everything goes according to the way it sounds these days, there is going to be upward price pressure across the retail landscape, right, us not any different than any other retailer that you follow. So, again it comes back to working, having great vendor relationships and working with your partners to figure out how you mitigate some of that. How you can take cost out of maybe other parts of the relationship to try to mitigate the impacts on the guest overall.
是的,所以我们预计,如果一切都按照现在这样的方式发展,整个零售业将面临价格上涨的压力,对,我们与您所遵循的任何其他零售商没有任何不同。 因此,它再次回归工作,拥有良好的供应商关系,并与您的合作伙伴合作,弄清楚如何减轻其中的一部分。 如何从关系的其他部分中获取成本,以试图减轻对整体客户的影响。
Rupesh Parikh
Okay, great. So before I wrap up, I'd like to cover a few financial questions. So, first on gross margins, so, last year many of us, including me were worried about gross margins we are tracking this year at Ulta, and then in Q1, we saw very healthy 70 basis points expansion which was an outlier in retail and just very strong performance given all the headwinds out there. So what were the key changes that led to that positive inflection and then what gives you confidence in being able to sustain the momentum as the year progresses?
好,太棒了。 所以在结束之前,我想谈谈一些财务问题。 所以,首先是毛利率,所以,去年我们很多人,包括我在内,担心我们今年在Ulta跟踪的毛利率,然后在第一季度,我们看到非常健康的70个基点的扩张,这是零售业的异常值。 考虑到所有的逆风,只是非常强大的表现。 那么导致这种积极变化的关键变化又是什么让你有信心随着时间的推移能够保持这种势头?
Scott Settersten
Yes, so it all comes back to the EFG work that we are doing internally and again we've been working on this for quite a while now, right, thinking about it and then really getting capabilities in place last year to plan for the long-term. Again, this is not a one quarter or one year phenomenon. This is something that we are building a capability we are building for the long-term. So, what you saw happened in the first quarter, so we couldn't guide to this, right, back at Analyst Day. But this is always the way we had planned to see the numbers kind of materialize. So, again, I would just remind people, we are going to see margin expansion, that's what we planned. First quarter, we saw traction from some initiatives. So we had some reflows in our stores, right. So, again, but they were better. The financial outcomes were better than what we've done historically while we have done reflows on a very regular basis, we just did a better job, better analytical capabilities, better thinking. Remember, I talked about the full lifecycle of a SKU, so just better decisions on where we allocate its space. What the vendor relationship or terms were for those particular brands and how we went about making that happen. So, first quarter, we saw some nice results. Again, there is various initiatives underway here. Some are going to be quicker pay-offs, some are going to take longer for us to capture, right. So, again, this is something that we expect to reoccur over time. What you saw in the first quarter on the margin expansion, you should expect to kind of see that general trend for the rest of the year. But our investments, I think I mentioned this earlier right, our investments to make that happen. Now, again, some of those investments will be one-time, right. So that headwind will moderate over time and we will continue to kind of reap the fruits of our labor I guess on the margin line. That's the expectation.
是的,所以这一切都回到了我们内部和外部的EFG工作,现在我们已经在这方面工作了很长一段时间,正确的,思考它,然后真正获得能力,去年计划长期-术语。同样,这不是四分之一或一年的现象。这是我们正在建立一个长期建设的能力。所以,你看到的第一季度发生了什么,所以我们无法指导这一点,正确,回到分析师日。但这始终是我们计划看到数字实现的方式。所以,我再次提醒人们,我们将看到利润扩张,这就是我们的计划。第一季度,我们看到了一些举措的牵引力。所以我们的商店有一些回流,对吧。所以,再次,但他们更好。在我们定期进行回流的同时,财务成果优于我们历史上的成就,我们只是做得更好,分析能力更强,思路更好。请记住,我谈到了SKU的整个生命周期,因此只需更好地决定我们分配空间的位置。这些特定品牌的供应商关系或条款是什么以及我们如何实现这一目标。所以,第一季度,我们看到了一些不错的结果。同样,这里正在进行各种举措。有些人会更快获得回报,有些人需要更长的时间来捕捉,对吧。所以,再次,这是我们期望随着时间的推移再次发生的事情。你在第一季度看到的利差扩张,你应该期待看到今年剩余时间的总趋势。但是我们的投资,我想我之前提到过这一点,我们的投资是为了实现这一目标。现在,再一次,这些投资中的一些将是一次性的,对吧。因此,逆风会随着时间的推移而缓和,我们将继续在收益率线上收获我们的劳动成果。这是期望。
Rupesh Parikh
Okay. And then, I guess, just going into your investments, so, clearly strong gross margin expansion, more modest operating margin expansions. Can you just remind us in terms of some of those key investments that you are making this year that are maybe limiting some of the flow through?
好的。 然后,我想,只是进入你的投资,因此,明显强劲的毛利率扩张,更适度的经营利润率扩张。 你能否提醒我们你今年所做的一些关键投资可能会限制一些流量?
Scott Settersten
Yes, so that's great. Limiting flow through, because we have to do both. We have to execute for the short-term, right and deliver on our financial targets. But we also have to plan for the long-term. Mary mentioned earlier, five, ten, fifteen, twenty years, we have to make sure there is things in the covers for future, leaders and associates and guests right. And that's the way we think about our business. So, besides the EFG work that we are doing to drive short-term results, there is also big investments in personalization, and in Canada, I think that was another thing that we discussed to you more recently. All things digital in our business, long-term investments, right, to drive guest experience, whether it's in ecommerce or a digital App or investments to make sure our store fleet stays nice and fresh, right to keep it engaging with people come in. So, all those things have to work in newness. And so, again, we are thinking about the long-term investments for 2019, we said operating margin expansion, right overall. So, we've been with all those big investments for the future. We still expect to produce great short-term results.
是的,这太好了。限制流量,因为我们必须做到这两点。我们必须执行短期,正确并实现我们的财务目标。但我们还必须为长期计划。玛丽早些时候提到过,五年,十年,十五年,二十年,我们必须确保未来,领导者和同事以及客人都有正确的事情。这就是我们思考业务的方式。因此,除了我们为推动短期业绩所做的EFG工作外,还有大量个性化投资,而在加拿大,我认为这是我们最近讨论过的另一件事。我们的业务中所有数字化的东西,长期投资,以及推动客户体验,无论是电子商务还是数字应用或投资,以确保我们的商店车队保持良好和新鲜,保持与人们的互动。所以,所有这些都必须在新的事物上发挥作用。因此,我们再次考虑2019年的长期投资,我们表示经营利润率扩张,总体而言。因此,我们已经为未来进行了所有这些重大投资。我们仍然期望产生很好的短期结果。
Rupesh Parikh
Okay. And then, on the ecommerce front, ecommerce margins are still below the brick and mortar side. What opportunities do you see from here to actually narrow the gap between the two?
好的。 然后,在电子商务方面,电子商务利润率仍低于实体方面。 你从这里看到什么机会来缩小两者之间的差距?
Scott Settersten
Yes, so ecommerce, we haven't been shy about this talking about. On a rate basis, it's dilutive to our business overall. Again relatively speaking, it's a pretty small gap and we've been gaining on it as we like to say, right, through better capabilities in our distribution centers. So, taking cost out of our pick, pack and ship process. We've been getting smarter about the promotional environment and what we do online to try to mitigate some of the gross margin pressure there directly from merchandize margin. But overall, I expect, it's just naturally a more promotional channel for us online just I think it is for most people. So, we will do our best to mitigate that over time. But expect that directionally it's how we manage.
是的,所以电子商务,我们对此谈论并不害羞。 按比率计算,它对我们整体业务的稀释性。 相对而言,这是一个相当小的差距,我们一直在通过配送中心的更好的能力,正如我们想说的那样。 因此,从我们的选择,包装和运输过程中获取成本。 我们对促销环境和我们在网上做的事情变得越来越聪明,试图直接从商品保证金中减轻一些毛利率压力。 但总的来说,我认为,对于我们来说,这对我们来说自然是一个更具促销性的渠道,我觉得这对大多数人来说都是如此。 因此,我们将尽最大努力随着时间的推移缓解这种情况。 但期望这是我们管理的方向。
玛丽狄龙
And then one thing I would add is that, we know it's very incremental. So, our guest who is the omni-channel shopper is spending three times on somebody who is shopping us online. So, we are going to try to keep closing that gap, but it's very incremental continuing this.
然后我要补充的一点是,我们知道这是非常增量的。 因此,作为全渠道购物者的我们的客人花了三倍于在线购物的人。 所以,我们将试图继续缩小这一差距,但这是非常增量的。
Rupesh Parikh
Okay. Great. And maybe one final question from me. I know on, internationally, you discussed the Canada opportunity. Maybe if you could just remind us, just how you are thinking about that opportunity? And I know you are trying to keep details limited just for competitive sets of stuff.
好的。 大。 也许最后一个问题来自我。 我知道,在国际上,你讨论了加拿大的机会。 也许如果你能提醒我们,你是如何思考这个机会的? 而且我知道你正在努力保持细节仅限于有竞争力的东西。
玛丽狄龙
Yes, I mean, certainly, we are at about 1200 stores in the U.S. right now. We see plenty of domestic growth ahead of us. But again, as we think about the longer term and growth levers, certainly a reasonable question to ask is, is there an opportunity for us to do something internationally. Like many things, we take our time to study and learn. We don't do anything like, hey, I guess, I'd say. So, we've been evaluating this for a couple years to say, is there thinking about of any parts of the world, is there a consumer competitive and category opportunity that looks similar to what we see today in the U.S. that would makes sense for the Ulta Beauty proposition leveraging our core capabilities and we believe there is. And so, we are going to start small, right. So this notion that we just announced and that we are going to launch in Canada on a smallest scale, but be able to scale rapidly as we need to as we see success. And so, that's kind of as much as I can say today. But we've studied. Clearly, there are examples, great examples of companies that have done it really well and examples where hasn't done so well. So, we took all that into consideration. But we believe there is an opportunity for us. So, we can go for it.
是的,我的意思是,当然,我们现在在美国约有1200家商店。我们看到了充足的国内增长。但同样,当我们考虑长期和增长杠杆时,当然一个合理的问题是,我们是否有机会在国际上做一些事情。像许多事情一样,我们花时间学习和学习。我们不会做任何事情,嘿,我想,我会说。所以,我们几年来一直在评估这个问题,有没有考虑过世界上任何地方,是否有消费者竞争力和类别机会看起来类似于我们今天在美国所看到的那样有意义的Ulta Beauty主张利用我们的核心能力,我们相信有。所以,我们将从小做起,对吧。所以这个概念我们刚刚宣布,我们将在加拿大以最小规模推出,但能够在我们看到成功的时候迅速扩展。所以,这就像我今天所说的那样多。但我们已经研究过了。很明显,有一些例子,很好的公司做得很好的例子以及没有做得很好的例子。所以,我们考虑了所有这些。但我们相信我们有机会。所以,我们可以去做。
Rupesh Parikh
Okay. Great. Well, we would like to thank the Ulta management team for joining us today.
好的。 大。 好的,我们要感谢Ulta管理团队今天加入我们。
玛丽狄龙
Thank you.
谢谢。
Rupesh Parikh
Thank you.
谢谢。
玛丽狄龙
Thank you, Rupesh.
谢谢你,Rupesh。
Rupesh Parikh
No, no problem. We got everything.
不,没问题。 我们得到了一切。
问答环节
相关问题
Ulta Salon 电话会议
Ulta Salon 财务报告
互联网券商的港股、美股开户教程
如果您对美股 或者 港股也感兴趣, 或者想要了解如何开户, 可以加我wechat: xiaobei006006, 同时也可以拉您进美股交流群哦。
最后的最后 祝大家都有一个美好的投资生活哦。
大家也可以关注【美股指南】公众号, 即可获得《小白投资美股指南(雪球「岛」系列)》电子书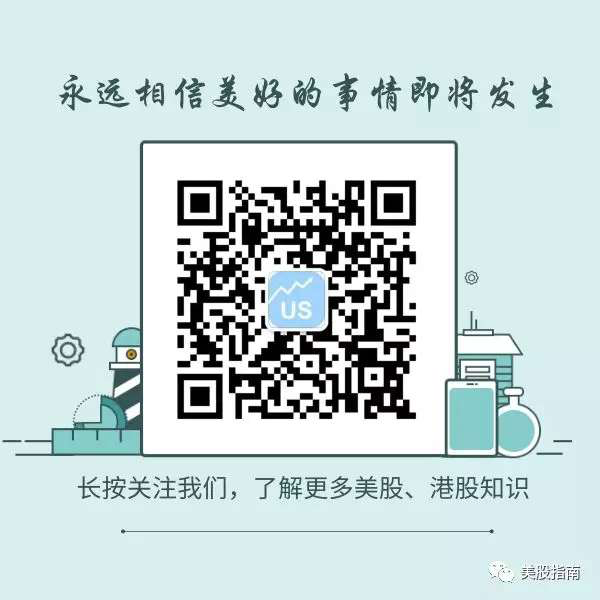 ---
写在最后
---
暂无回复。