Jabil Inc.(JBL) 首席执行官 Mark Mondello 在 2019年 第三季度业绩 - 收益电话会议记录
Jabil Inc. (NYSE:JBL) Q3 2019 Earnings Conference Call June 18, 2019 4:30 PM ET
Jabil Inc.(纽约证券交易所代码:[JBL])2019年第3季度收益电话会议2019年6月18日美国东部时间下午4:30
公司参与者
Adam Berry - VP, IR
Mark Mondello - CEO
Mike Dastoor - CFO
亚当贝瑞 - IR副总裁
Mark Mondello - 首席执行官
Mike Dastoor - 首席财务官
电话会议参与者
Adam Tindle - Raymond James
Steven Fox - Cross Research
Paul Coster - JPMorgan
Ruplu Bhattacharya - Bank of America Merrill Lynch
Matt Sheerin - Stifel Nicolaus
Steve Milunovich - Wolfe Research
Mark Delaney - Goldman Sachs
Jim Suva - Citi
亚当Tindle - 雷蒙德詹姆斯
史蒂文福克斯 - 交叉研究
保罗科斯特 - 摩根大通
Ruplu Bhattacharya - 美国银行美林证券
Matt Sheerin - Stifel Nicolaus
Steve Milunovich - 沃尔夫研究
马克德莱尼 - 高盛
吉姆苏瓦 - 花旗
会议主持员
Greetings, and welcome to the Jabil Third Quarter Fiscal Year 2019 Conference Call. At this time, all participants are in a listen-only mode. A question-and-answer session will follow the formal presentation. [Operator Instructions] Please note this conference is being recorded.
I would now like to turn the conference over to your host, Mr. Adam Berry, Vice President, Investor Relations. Thank you, sir. You may begin.
致欢迎词,欢迎来到Jabil第三季度2019财年电话会议。 此时,所有参与者都处于只听模式。 问答环节将在正式演讲之后进行。 [操作员说明]请注意正在录制此会议。
我现在想把会议转交给您的主持人,投资者关系副总裁Adam Berry先生。 谢谢你,先生。 你可以开始吧。
亚当贝瑞
Good afternoon, and welcome to Jabil's third quarter of fiscal 2019 earnings call. Joining me on today's call are Chief Executive Officer, Mark Mondello; and Chief Financial Officer, Mike Dastoor.
Please note that today's call is being webcast live, and during our prepared remarks, we will be referencing slides. To follow along with the discussion and view the slides, you will need to be logged into our webcast on jabil.com. At the end of today's call, both the presentation and a replay of the call will be available on Jabil's Investor Relations Web site.
Please note that during today's conference call, we will be making forward-looking statements, including, among other things, those regarding our outlook for business and our expected fourth quarter and fiscal '19 net revenue and earnings.
These statements are based on current expectations, forecast, and assumptions involving risks and uncertainties that could cause actual outcomes and results to differ materially. An extensive list of these risks and uncertainties are identified in our Annual Report on Form 10-K for the fiscal year ended August 31, 2018, and other filings. Jabil disclaims any intention or obligation to update or revise any forward-looking statements whether as a result of new information, future events or otherwise.
With that, it's now my pleasure to turn the call over to CEO, Mark Mondello. Mark?
下午好,欢迎来到Jabil的2019财年第三季度财报电话会议。今天与我联系的是首席执行官Mark Mondello;和首席财务官Mike Dastoor。
请注意,今天的电话正在进行网络直播,在我们准备好的评论中,我们将引用幻灯片。要继续讨论并查看幻灯片,您需要登录jabil.com上的网络广播。在今天的电话会议结束时,电话会议的演示和重播将在Jabil的投资者关系网站上公布。
请注意,在今天的电话会议中,我们将做出前瞻性陈述,其中包括有关我们的业务前景以及我们预期的第四季度和19财年净收入和收益的陈述。
这些陈述基于当前的预期,预测和涉及风险和不确定性的假设,这些风险和不确定性可能导致实际结果和结果产生重大差异。我们在截至2018年8月31日的财政年度的10-K表年度报告和其他文件中列出了这些风险和不确定因素的详尽清单。 Jabil不承担因更新信息,未来事件或其他原因而更新或修订任何前瞻性陈述的任何意图或义务。
有了这个,现在我很高兴将这一呼吁转交给首席执行官Mark Mondello。标记?
马克蒙德罗
Thanks, Adam. Good afternoon. I appreciate everyone taking time to join our call today. As usual, I'll begin by offering our people a warm thanks for their hard work and continued dedication. I'm proud of the fact that keeping our people safe is a top priority for all of us here at Jabil. Before I get into our financial results, I'll offer a few thoughts around what we're seeing in terms of trade and tariffs.
Today, very few customers are moving existing production out of China. I believe this decision made by those customers is based on three factors. One, the deep-rooted mature supply chain that's foundational to China; two, many of our customers don't see a reasonable payback associated with such a move; and three, a decent percentage of our China revenue is for final consumption in geographies other than the United States. With that said, if the landscape shifts and customers change their mind, Jabil is well-positioned to author and implement safe and practical solutions which best serve the needs of our customers. In fact, I believe Jabil is positioned better than most especially when considering the commonality of our IT systems embedded throughout our seamless network of factories around the globe.
Now, turning to slide four, let's take a look at our third quarter results. The team generated core operating income of $186 million on revenues of $6.1 billion, and core earnings per share of $0.57. This was in line with our guidance, and 24% higher than last year, Q3-to-Q3. Within our EMS segment, we saw 26% revenue growth year-on-year, which was driven by cloud, point-of-sale, 5G and wireless, and our industrial sector. Our DMS segment delivered a core operating margin of 2.6% for the quarter, representing a 130 basis point improvement year-on-year. When I step back and I look at the first nine months of the year, I see further demonstration of our financial stability; all in all another fine quarter. Mike will provide more detail around our quarter and speak to our forward guidance during his prepared remarks.
So moving to slide five, you'll find the specific areas that currently have management's attention. These priorities are the foundation from which we serve our customers and our shareholders. With that, let's take a look at slide six, where you'll find the first area of focus, which is market and product diversification. This colorful pie chart represents a wonderful building block of our story. Within the company, we speak frequently about the importance of diversifying our business, but diversification for the sake of diversification has little relevance. What is relevant is knowing that as we become less dependant on any single product or product family we realize much improved reliability around our cash flows. With this improved reliability comes greater simplification of the business, enhancing our ability to execute. Our results in fiscal '18, and thus far in '19, gives us confidence that our approach is working.
I'll now turn your attention to slide seven, where a key element of our strategy is the natural growth of our new business wins. Today, our execution has been sound and our performance is ahead of plan. This gives us a high degree of confidence that this $2.4 billion in new business will have a favorable financial outlook in fiscal year '20, just as we committed at the beginning of the year. For today's call, I want to provide an update on our collaboration with Johnson & Johnson Medical Devices Company. But before I speak to the slide, I'm pleased to welcome our new team members from the cities of Elmira, Brandywine, and Monument, the three J&J factory locations we transferred over to Jabil during the quarter. These new colleagues now join their peers from Torres and Albuquerque in becoming an integral part of our team, and again, welcome to all.
谢谢,亚当。下午好。我感谢大家今天花时间加入我们的电话会议。像往常一样,我首先要向我们的员工表示热烈的感谢,感谢他们的辛勤工作和不懈的奉献。我感到自豪的是,保持我们的人民安全是我们在Jabil的所有人的首要任务。在我进入财务结果之前,我会就贸易和关税方面的问题提供一些想法。
如今,很少有客户将现有生产转移到中国。我相信这些客户做出的决定是基于三个因素。一,根深蒂固的成熟供应链,是中国的基础;二,我们的许多客户都没有看到与此举相关的合理回报;三,我们中国收入的很大一部分用于美国以外地区的最终消费。有了这样的说法,如果景观发生变化,客户改变主意,Jabil就能很好地创作和实施安全实用的解决方案,以最好地满足客户的需求。事实上,我认为Jabil的定位优于大多数,尤其是在考虑我们遍布全球无缝工厂网络的IT系统的通用性时。
现在,转到第四张幻灯片,让我们来看看我们的第三季度结果。该团队的核心营业收入为1.86亿美元,营收为61亿美元,核心每股收益为0.57美元。这符合我们的指导,比去年第三季度至第三季度高出24%。在我们的EMS细分市场中,我们的收入同比增长26%,这主要得益于云,销售点,5G和无线以及我们的工业部门。我们的DMS分部本季度核心经营利润率为2.6%,同比增长130个基点。当我退后一步,看一年的前九个月时,我看到了我们财务稳定性的进一步证明;总而言之。 Mike将在我们的季度提供更多详细信息,并在准备好的评论中向我们的前瞻性指导发言。
所以转到第五栏,你会发现目前管理层关注的具体领域。这些优先事项是我们为客户和股东服务的基础。有了这个,让我们来看看第六张幻灯片,在那里您将找到第一个关注领域,即市场和产品多样化。这张彩色饼图代表了我们故事的精彩构图。在公司内部,我们经常谈论实现业务多元化的重要性,但为了多元化而实现多样化并不重要。相关的是知道,随着我们对任何单一产品或产品系列的依赖程度越来越低,我们的现金流量可靠性大大提高。通过这种改进的可靠性,可以更好地简化业务,提高我们的执行能力。我们在'18财政年度以及到目前为止在19年的结果让我们相信我们的方法是有效的。
我现在将注意力转向第七幻灯片,其中我们战略的一个关键要素是我们新业务的自然增长。今天,我们的执行情况良好,我们的表现超前于计划。这让我们高度放心,这笔24亿美元的新业务将在20财年实现良好的财务前景,正如我们在年初所承诺的那样。对于今天的电话,我想提供我们与强生医疗器械公司合作的最新信息。但在我谈到幻灯片之前,我很高兴欢迎来自Elmira,Brandywine和Monument的新团队成员,我们在本季度转移到Jabil的三个J&J工厂。这些新同事现在加入了托雷斯和阿尔伯克基的同行,成为我们团队中不可或缺的一员,并再次欢迎所有人。
In terms of the collaboration itself, I'm happy to report that both Wave 1 and Wave 2 are now complete, and completed on time. Wave 3 will be next, and we trust that it'll also be very successful and completed on time. Our revenue forecast for this business remains in the range of $800 million to $1 billion for fiscal year '20. Thanks to everyone involved, the teamwork between Jabil and J&J has been sensational.
Now, turning to slide eight, if you consider the midpoint of our Q4 guidance provided today, fiscal year '19 remains intact, and consistent with the commitments we made at the beginning of the fiscal year. Specifically, revenue looks to be $25.3 billion for the year, core operating income would expand to $875 million at the midpoint of the guidance, up 14% from a year ago. And we're on target to deliver $400 million of adjusted free cash flow, and uplift of 60% when compared to fiscal year '18. Altogether, fiscal '19 is shaping up to be another nice year. As we move through the fourth quarter, our goals remain unchanged, putting us in good light for next year.
Speaking of fiscal year '20, let's jump to my final slide, slide nine. When I think about the tremendous progress we've made, I conclude that our business is solid and on firm ground financially, operationally, and commercially. Much like last September, we plan to have another investor briefing as we head into fiscal year '20. This briefing will be held on September 24th via webcast. We'll open the session by reporting our fourth quarter and full-year results, followed by a review of our priorities, and highlighting how they'll positively impact fiscal '20. Add to this a discussion on end markets and observations specific to the macro environment as it presents itself at that time. Mike will conclude the September session by offering a fiscal '20 financial outlook as we prioritize margins and cash flows. Mike will lay out how we plan to increase free cash flow roughly 25% year-on-year, fiscal '19 to '20, expand core operating margins, and provide another year of double-digit core EPS growth.
Mike will also break down the shape of the year by quarter in terms of expected core EPS contribution. Finally, we'll wrap up the September session by sharing a well balanced capital return framework for which we remain fully committed. In closing, I like our strategy. We're clear on our mission and our priorities, and what we're doing is working. Our team is experienced, and the discipline we're showing is reflective in our results. I'd like to once again extend my thanks to everyone here at Jabil and all our new employees from J&J and to all of those on the call today.
With that, I'll now turn the call over to Mike.
就协作本身而言,我很高兴地报告Wave 1和Wave 2现已完成,并按时完成。第3轮将是下一个,我们相信它也将非常成功并按时完成。我们对该业务的收入预测在20财年仍然在8亿美元到10亿美元之间。感谢所有参与者,Jabil和J&J之间的团队合作非常激动人心。
现在,转到第8卷,如果你考虑今天提供的第四季度指导的中点,'19财年仍然完好无损,并且符合我们在财政年度开始时做出的承诺。具体而言,全年收入为253亿美元,核心营业收入将在指导中点扩大至8.75亿美元,比一年前增长14%。我们的目标是提供4亿美元的调整后自由现金流,与18财年相比,提升60%。总的来说,19财年正在成为另一个美好的一年。在我们进入第四季度时,我们的目标保持不变,让我们对明年的情况有所了解。
说到'20财年',让我们跳到最后一张幻灯片,下滑九。当我想到我们取得的巨大进步时,我得出的结论是,我们的业务在财务,运营和商业方面都很稳固可靠。与去年9月非常相似,我们计划在进入财政年度20时再举行一次投资者简报会。本简报将于9月24日通过网络直播进行。我们将通过报告我们的第四季度和全年业绩开始会议,然后审查我们的优先事项,并强调它们将如何积极影响20财年。再加上关于最终市场和特定于宏观环境的观察的讨论,因为它在当时呈现出来。由于我们优先考虑利润率和现金流量,迈克将在9月会议上结束财政20年度财务展望。迈克将阐述我们计划如何将自由现金流量同比增加约25%,从19财年到20年,扩大核心运营利润率,并提供另一年两位数的核心每股盈利增长。
迈克还将根据预期的核心每股盈利贡献细分年度形态。最后,我们将通过分享一个平衡的资本回报框架结束9月会议,我们将继续全力以赴。最后,我喜欢我们的策略。我们清楚我们的使命和优先事项,我们正在做的是工作。我们的团队经验丰富,我们展示的学科反映了我们的成果。我想再次感谢Jabil的所有人以及J&J的所有新员工以及今天致电的所有人员。
有了这个,我现在将电话转给迈克。
Mike Dastoor
Thank you, Mark, and good afternoon. I'm very pleased with our performance in both segments during Q3. During the quarter, our teams executed extremely well, delivering solid year-over-year core operating margin expansion on strong double-digit revenue growth.
Our solid Q3 results are yet another proof point that our diversification strategy is working. Net revenue for the third quarter was $6.1 billion, an increase of 13% year-over-year. GAAP operating income was $140.9 million and our GAAP diluted earnings per share was $0.28. Core operating income came in $11 million better than the midpoint of our guidance during the quarter at $185.8 million, an increase of 24% year-over-year, representing a core operating margin of 3%.
Turning to interest and tax, net interest expense during the quarter was approximately $58 million, above previous expectations, driven mainly by the timing and scale of our ongoing new business awards. Our core tax rate for the quarter was 30.4%, approximately 300 basis points above expectations driven by the geographical mix of earnings. In summary, core operating income came in stronger than expected, offset by higher interest and tax expense which negatively impacted the quarter by approximately $0.04. Altogether, this resulted in core diluted earnings per share of $0.57 in line with expectations.
Now turning to our third quarter segment results, revenue for our DMS segment was $2.1 billion, down 6% year-over-year. This was mainly due to continued weakness in mobility demand offset by strength in our healthcare and packaging businesses. In Q3, core operating income for the segment nearly doubled on a year-over-year basis to $54.9 million, and as a percentage of sales improved 130 basis points to 2.6%. These impressive results highlight our improved business mix, and once again underscores the tremendous progress we've made in our diversification efforts.
Revenue for our EMS segment increased by 26% year-over-year to $4 billion. We continue to see exceptional growth in EMS associated with our new business wins in 5G wireless, cloud, and automotive. Core margins for the segment declined 50 basis points year-over-year to 3.3% due primarily to continued softness in the semi-cap space and costs associated with our new business awards.
Next, I'd like to outline our updated expectations for revenue in fiscal year 2019 by end market. Within DMS, we now expect slightly higher growth within edge devices and accessories. Our expectations for mobility and healthcare and packaging remain consistent with our outlook in March. Given our updated outlook, we now expect core operating margin for DMS to come in at 3.9%, a 20 basis point improvement from a quarter ago on slightly lower revenue of $9.9 billion.
Turning to EMS, we anticipate stronger revenue in our print, point of sale, 5G wireless and cloud end markets. Within our semi-cap business, we now anticipate the weakness to persist into the second half of calendar year 2020.Given our updated outlook we now expect core operating margins of 3.2% on slightly higher revenues of $15.4 billion.
谢谢你,马克,下午好。在第三季度,我对两个细分市场的表现非常满意。本季度,我们的团队表现非常出色,凭借强劲的两位数收入增长实现了稳健的同比核心运营利润率扩张。
我们稳健的第三季度业绩是我们多元化战略正在发挥作用的另一个证据。第三季度净收入为61亿美元,同比增长13%。 GAAP营业收入为1.409亿美元,GAAP每股摊薄收益为0.28美元。本季度核心营业收入比我们的指导中点高出1,100万美元,为1.858亿美元,同比增长24%,核心营业利润率为3%。
谈到利息和税收,本季度的净利息支出约为5800万美元,高于此前的预期,主要是由于我们正在进行的新业务奖励的时间和规模。我们对该季度的核心税率为30.4%,比收益的地域组合推动的预期高约300个基点。总的来说,核心营业收入强于预期,抵消了较高的利息和税收支出,对本季度的负面影响约为0.04美元。总而言之,这导致每股核心摊薄收益0.57美元符合预期。
现在转向我们的第三季度业绩,我们的DMS业务收入为21亿美元,同比下降6%。这主要是由于我们的医疗保健和包装业务强劲抵消了移动需求的持续疲软。第三季度,该部门的核心营业收入同比增长近一倍,达到5490万美元,销售额的比例提高了130个基点,达到2.6%。这些令人印象深刻的成果突出了我们改善的业务组合,并再次强调了我们在多元化努力中取得的巨大进步。
我们EMS部门的收入同比增长26%至40亿美元。我们继续看到与我们在5G无线,云和汽车领域的新业务相关的EMS的显着增长。该部门的核心利润率同比下降50个基点至3.3%,主要是由于半封闭空间持续疲软以及与我们的新业务奖励相关的成本。
接下来,我想概述最终市场对2019财年收入的最新预期。在DMS中,我们现在预计边缘设备和配件的增长会略微增加。我们对移动性,医疗保健和包装的期望与我们3月的展望保持一致。鉴于我们的最新前景,我们现在预计DMS的核心运营利润率将达到3.9%,比一季度提高20个基点,收入略低于99亿美元。
谈到EMS,我们预计我们的印刷品,销售点,5G无线和云终端市场的收入将更高。在我们的半资本业务中,我们现在预计到2020年下半年将持续疲软。鉴于我们的最新前景,我们现在预计核心营业利润率为2.4%,略高于154亿美元的收入。
Turning now to our cash flows and balance sheet, during the quarter, our days in inventory remained elevated mainly due to timing differences and came in below expectations at 64 days, a decline of only one day sequentially. I'm confident as we move into Q4 and beyond, inventory levels will contract to below 60 days as growth moderates and the component market continues to normalize.
Cash flows provided by operations were $5 million in Q3 and net capital expenditures totaled $229 million. Core return on invested capital for Q3 was 14.7%, an improvement of 180 basis points over the prior year. We exited the quarter with a total debt to core EBITDA level of approximately 1.9 times and cash balances of $694 million.
Turning now to our capital return framework, since the inception of our capital return framework in June of 2016, we have returned approximately $1.4 billion to shareholders including repurchases and dividends. We remain committed to balance capital returns and look forward to outlining our capital allocation framework for FY 2020 in September.
Turning now to our fourth quarter guidance, DMS segment revenue is expected to increase 4% on a year-over-year basis to $2.5 billion while the EMS segment revenue is expected to increase 22% on a year-over-year basis to $4.1 billion. We expect total company revenue in the fourth quarter of fiscal 2019 to be in the range of $6.3 billion to $6.9 million for an increase of approximately 14% at the midpoint of the range. Core operating income is estimated to be in the range of $215 million to $275 million with core operating margin in the range of 3.4% to 4%.
GAAP operating income is expected to be in the range of $169 million to $235 million. Core diluted earnings per share is estimated to be in the range of $0.76 to $0.96. GAAP diluted earnings per share is expected to be in the range of $0.47 to $0.71.
The tax rate on core earnings in the fourth quarter is estimated to be in the range of 27% to 29%. As we move into the final quarter of FY 2019, I'm confident in our team's ability to execute and efficiently manage working capital and generate strong cash flows. Working capital improvements will come mainly through the combination of improved inventory levels as growth moderates and the component market continues to normalize.
These factors give me confidence in our ability to deliver adjusted free cash flows of $400 million for the year. In summary, fiscal 2019 is shaping up to be a great year, and we hope to build upon this positive momentum in FY 2020. Moving forward, I expect growth in both earnings and free cash flow will come through meaningful margin expansion and improved working capital efficiency.
I'll now turn the call back over to Adam to begin Q&A.
现在转到我们的现金流和资产负债表,在本季度,我们的库存天数仍然高位主要是由于时间差异,并且在64天时低于预期,仅连续一天下降。我对进入第四季度及以后的情况充满信心,随着增长放缓以及零部件市场继续正常化,库存水平将收缩至60天以下。
运营提供的现金流量在第三季度为500万美元,净资本支出总额为2.29亿美元。第三季度核心投资回报率为14.7%,比上年提高180个基点。我们退出本季度的总债务核心EBITDA水平约为1.9倍,现金余额为6.94亿美元。
现在转到我们的资本回报框架,自2016年6月我们的资本回报框架开始以来,我们向股东返还了大约14亿美元,包括回购和股息。我们仍致力于平衡资本回报,并期待在9月份概述2020财年的资本配置框架。
现在转向我们的第四季度指引,DMS部门收入预计同比增长4%至25亿美元,而EMS部门收入预计同比增长22%至41亿美元。我们预计2019财年第四季度的公司总收入将在63亿美元至690万美元之间,在该范围的中点增加约14%。核心营业收入估计在2.15亿美元至2.75亿美元之间,核心营业利润率在3.4%至4%之间。
GAAP营业收入预计在1.69亿美元至2.35亿美元之间。核心摊薄后每股收益估计在0.76美元至0.96美元之间。 GAAP摊薄后每股收益预计在0.47美元至0.71美元之间。
第四季度核心盈利的税率估计在27%至29%之间。当我们进入2019财年的最后一个季度时,我对我们团队执行和有效管理营运资金并产生强劲现金流的能力充满信心。营运资本的改善主要是通过改善库存水平和增长温和度以及零部件市场继续正常化来实现的。
这些因素让我对我们今年提供4亿美元调整后自由现金流的能力充满信心。总之,2019财年正在形成一个伟大的一年,我们希望在2020财年的这一积极势头的基础上继续前进。展望未来,我预计盈利和自由现金流的增长将来自有意义的利润率扩张和营运资本的改善效率。
我现在将电话转回亚当开始问答。
亚当贝瑞
Thanks, Mike. Before we begin the Q&A session, I'd like to remind our call participants that per our customer agreements, we will not address any customer or product-specific questions. We appreciate your cooperation. Operator, we're now ready for Q&A.
谢谢,迈克。 在我们开始问答环节之前,我想提醒我们的电话参与者,根据我们的客户协议,我们不会解决任何客户或产品特定问题。 我们感谢您的合作。 接线员,我们现在准备好进行问答了。
问答环节
Thank you. [Operator Instructions] Our first question comes from the line of Adam Tindle with Raymond James. Please proceed with your question.
谢谢。 [操作员说明]我们的第一个问题来自Adam Tindle与Raymond James的合作。 请继续你的问题。
Adam Tindle
Okay, thanks, and good afternoon. I just wanted to start, Mark, it looks like you're on track for the $3 EPS target that you talked about around three years ago based on this quarter-end guidance. At the end of last fiscal year you gave a navigational beacon of $4 of EPS and a free cash flow number per share that implied a similar amount. So the question is I'm just hoping that maybe you can reflect on the obstacles related to the $3 that looks like you're on track to achieve and how the path that $4 navigational beacon may be similar or different. It sounds like Mike kind of mentioned obviously margin improvement and cash flow improvement for the $4 versus $3 is more revenue growth. So if you could just touch on those dynamics to start that'll be helpful?
好的,谢谢,下午好。 我只是想开始,马克,根据这个季度末的指导,看起来你在三年前谈到的3美元每股盈利目标正在按计划进行。 在上一财政年度结束时,您给出了每股4美元的导航信标和每股自由现金流数量,这意味着数量相似。 所以问题是我只是希望你可以反思与3美元相关的障碍,看起来你有望实现以及4美元导航信标的路径可能相似或不同。 听起来像迈克有点提到的利润改善和现金流改善4美元兑3美元的收入增长更多。 那么,如果你能够触及这些动态,那么开始它会有所帮助吗?
马克蒙德罗
All right. Well, good multi-question. For question one, I think the best way to think about it, Adam, is as follows. I think all year back starting in September, we've been talking about $400 million of free cash flow, margins at about 3.5%, core EPS in the neighborhood of $3. If you take the midpoint of our guidance, sum everything together, I think it sums at like $2.97 or $2.98, which I think puts us squarely in the neighborhood of $3, so check the box to that.
What I'm pleased with is at the beginning of the year we thought operating income would be about $850 million. I think we took that up either in the second quarter call -- first or second quarter, December-March call we took it up to like $865 million, and now if you take the midpoint of our guidance it's all the way up, at $875 million. So, one of the things I'm really pleased with is, is the operational earnings power of the company is stronger than we thought. And I thought we had some pretty aggressive numbers at the beginning of the year. As I think about where the company is headed in fiscal '20 and '21, maybe a really simplistic way to think about the company financially.
Our tax rate overall for this year is higher than I'd like. That's just a direct calculation in which both geographies', jurisdictions' incomes generated. I think that'll normalize back to a more normalized level as we move forward to '20 and '21. In addition to that, our interest expense is a little more fluffy, for lack of a better word, than we thought it would be. Beginning of the year we thought interest expense would be in the $210 million, maybe $215 million range. It's probably going to be more like $225 million for the year. That'll normalize as well if I think of one of the -- or one of the ways I look at interest expense for the company is kind of as a percentage of EBITDA. We're probably 150-200 basis points higher than what I'd call normal. But that's a bit intentional.
And what I mean by that is, is we've taken on what I think is very, very good new business wins that's come very naturally to us. I use the term in the slides this time, kind of natural growth. It wasn't forced. And so what I think of is very short-term, it's a bit of tradeoff of interest expense on a temporary basis being a little higher than we thought. But it really sets the foundation nicely for fiscal '20 and '21. If I think back to the navigational beacon, I think I shared two slides back in September. One was the navigational beacon where I thought we'd get to or on a path to 4% operating margins, and then I showed kind of a fiscal '21 outlay where I thought we'd get to $3.80 in earnings, also with very good margin.
So, I think what we'll be able to share with you in September is, our plan is a little bit ahead of schedule, and I think we'll be able to share with you that by taking on a little bit more interest expense in '19, as you start seeing where we're going in '20 and then '21, as I said in my prepared remarks, one is as I think you're going to see -- continue to see double-digit growth on the core EPS line. I think free cash flow next year will be in the range of about $500 million, and again we'll continue to press on margin. So, again, all in all, if I think about what we said we'd do at the beginning of the year, where we're at today really, really pleased with the earning power on our core outline. And certainly the journey for us is to get the company to $4 a share in earnings, as well as 4% margins.
行。好吧,好多问题。对于问题一,我认为考虑它的最佳方式是Adam,如下所示。我想整年9月开始,我们一直在讨论4亿美元的自由现金流,利润率约为3.5%,核心每股收益在3美元左右。如果你采取我们指导的中点,将所有内容加在一起,我认为总和大约为2.97美元或2.98美元,我认为我们将它们正好放在3美元的附近,所以请选中相应的框。
我很满意的是,今年年初我们认为营业收入约为8.5亿美元。我认为我们在第二季度电话会议上取得了这个成绩 - 第一季度或第二季度,12月至3月电话会议我们接受了8.65亿美元,现在如果你采取我们指导的中点,它会一直上涨,价格为875美元百万。因此,我真正感到高兴的是,公司的运营盈利能力比我们想象的要强。而且我认为今年年初我们有一些相当激进的数字。当我想到公司在20财年和21年的财务状况时,可能是一种非常简单的方式来考虑公司的财务状况。
我们今年的整体税率高于我的预期。这只是一个直接计算,其中两个地区的,管辖区的收入产生。我认为随着我们向前迈进'20和'21,这将恢复正常化水平。除此之外,由于缺乏比我们想象的更好的词汇,我们的利息费用会更加蓬松。从年初开始,我们认为利息支出将在2.1亿美元左右,可能是2.15亿美元。今年可能会更像2.25亿美元。如果我想到其中一个 - 或者我考虑公司的利息费用的方式之一,那么这也会正常化,这有点像EBITDA的百分比。我们可能比我称之为正常值高出150-200个基点。但这有点故意。
我的意思是,我们是否接受了我认为非常非常好的新业务获胜,这对我们来说非常自然。我这次在幻灯片中使用了这个词,有点自然增长。它没有被迫。因此,我认为这是非常短期的,暂时性的利息支出的一些权衡比我们想象的要高一些。但它确实为20财年和21年的财政奠定了基础。如果我回想起导航灯塔,我想我在九月分享了两张幻灯片。其中一个是导航灯塔,我认为我们已经达到或正在达到4%的营业利润率,然后我展示了一种财政'21的支出,我认为我们的收入会达到3.80美元,也非常好余量。
所以,我认为我们9月份可以与您分享的是,我们的计划有点提前,我想我们可以通过承担更多的利息费用与您分享在19年,当你开始看到我们将在20年和21年前后去的时候,就像我在准备好的评论中所说的那样,我认为你会看到一个 - 继续看到两位数的增长核心EPS线。我认为明年的自由现金流将在5亿美元左右的范围内,我们将再次继续追求利润率。所以,总而言之,如果我想到我们今年年初所做的事情,我们今天真的非常高兴我们的核心大纲上的盈利能力。当然,我们的旅程是让公司每股盈利4美元,以及4%的利润率。
Adam Tindle
Okay, that's helpful. And I'll keep it to one part on a quick follow-up, more near-term on EMS revenue guidance for the Q4 quarter. You've had a number of customers experiencing weakness in the old E&I segment, so just maybe hoping that you can talk about the buildup for EMS revenue in Q4 because it looks still fairly healthy. Obviously year-over-year is benefiting from ramps, but I'm just thinking on a normal seasonal, sequential basis it seems pretty stable versus the customers who are experiencing some weakness. So helping just trying to understand where the delta lies in terms of the strength you're seeing. Thanks.
好的,这很有帮助。 我将在第四季度的EMS收入指导中进行快速跟进,更近期的一部分。 您有许多客户在旧的E&I细分市场中遇到了弱点,因此可能希望您能在第四季度讨论EMS收入的增长,因为它看起来仍然相当健康。 显然,同比逐年受益于坡道,但我只是考虑一个正常的季节性,连续的基础,它似乎相对于正在经历一些弱点的客户来说相当稳定。 因此,帮助您尝试了解三角洲在您所看到的力量方面的位置。 谢谢。
马克蒙德罗
Yes, I think one thing that's really cool is we are seeing weakness in legacy EMS business. We kind of have our EMS business broken up into two sectors, kind of enterprise infrastructure, and then our engineering solutions group. I think we'll confirm that we're seeing some weakness in legacy, E&I customers. And yet if I look at the numbers, and I'd have to go back and check this, Adam, I could have this wrong. But I think the midpoint to where we guided you and showed you on the slides where EMS revenue is going to be midpoint of guidance for 4Q. Again, I want to go check it, but I think that might be a record quarter in terms of revenue for EMS. And in fact you roll that in with DMS, I think it might be a record revenue for the company overall midpoint of guidance.
So, I think that just speaks to what we're up to, which is we've got deep pockets of weakness that we've been talking about, semi-cap on the EMS side, we've been talking about mobility on the DMS side. And then we've got kind of this dither of different pockets of divots and weakness scattered through, as you framed it, some of the legacy customers. And yet revenue for Q4, both on the EMS segment as well as the company are going to be at record levels. So, again I think it speaks volumes for what we're up to in terms of the diversification of the business.
是的,我认为真正酷的一件事是我们看到传统EMS业务的弱点。我们将EMS业务分为两个部门,即企业基础设施,然后是我们的工程解决方案组。我想我们会确认我们在传统的E&I客户身上看到了一些弱点。然而,如果我查看这些数字,我必须回去查看这个,亚当,我可能会有这个错误。但我认为我们指导您的中点是在幻灯片上向您展示EMS收入将成为第四季度指导的中点。同样,我想去检查一下,但我认为这可能是EMS收入方面创纪录的一个季度。事实上,你用DMS推动它,我认为这可能是公司整体指导中期的创纪录收入。
所以,我认为这只是说明了我们要做的事情,这就是我们一直在谈论的弱点,在EMS方面的半封顶,我们一直在讨论移动性问题。 DMS方面。然后,我们已经有了一些不同的divots和弱点的分离,当你构建它时,一些遗留的客户。然而,第四季度的收入,无论是EMS部门还是公司,都将达到创纪录的水平。因此,我认为它再次说明了我们在业务多元化方面所做的工作。
Adam Tindle
Yes. Thank you very much.
是。 非常感谢你。
马克蒙德罗
Yes.
是。
会议主持员
Our next question comes from the line of Steven Fox with Cross Research. Please proceed with your question.
我们的下一个问题来自Steven Fox与Cross Research的合作。 请继续你的问题。
史蒂芬福克斯
Thanks. Good afternoon. Two questions, please. First of all, Mark, the outlook for 5G and cloud has increased significantly since the beginning of the year. Can you maybe just provide a little bit more of a detailed walk on why you're having so much success there, and what you would attribute it to? And then secondly, you guys seem to be operating from a different playbook than the rest of the industry. There's a couple of competitors that are seeing their stock price incredibly depressed versus just a year ago. And I'm curious as to how that may affect you going forward, if it does at all. It seems like the model that's developed over the last three years to be a lot different than they be a lot of the competitors. Thanks.
谢谢。 下午好。 请两个问题。 首先,Mark,自今年年初以来,5G和云的前景已显着增加。 您是否可以稍微详细了解为什么您在那里取得如此大的成功,以及您将其归于何种? 其次,你们似乎是在与其他行业不同的游戏手册中运作。 有一些竞争对手看到他们的股价与一年前相比令人难以置信的低迷。 而且我很好奇这可能会影响你前进,如果它确实如此。 看起来过去三年发展的模型与许多竞争对手的情况大不相同。 谢谢。
马克蒙德罗
Thanks, Steve. So on the 5G cloud, I think there's a couple of catalysts there, one is, if I could start with 5G, there's tons in the media 5G is pushing to the last, no it's not, maybe it is. 5G is coming. I think it's going to be transformational. There's lots being written about the tensions between Huawei and the U.S. I can tell you just in general, our legacy wireless business is about, as planned, maybe a little bit stronger. On the 5G side we're really, really pleased with our partners. I think they're positioned quite well in the overall infrastructure rollout for the U.S. and Europe. And we're fortunate to be right in the middle of that. So, today, we've taken, I think a reasonably, slightly conservative outlook for our 5G business, but all in all we feel pretty good on how we're positioned. And we'll see where that goes.
On the cloud side, our team has built good partnerships with the hyperscale folks as well as some of the smaller folks. And our solution is, we've talked about it before, it's an asset-light solution. I think the main thesis around it is, is rapid configuration, significant reduction in overall network invested capital for all parties involved, and it seems to have been adopted, embraced, and as we sit today, in relatively good shape. I think you're correct, again, I don't have the exact numbers in front of me, but 5G and cloud I think at the beginning of the year combined we said would be in the range of $3 billion. And I think today it's in the range of closer to $4 billion. So that's just illustrative of a lot of hard work, success in terms of generating some new business, and then winning some market share from maybe a few other players on the 5G side.
In terms of what we're doing, I appreciate the compliments. I think what we're doing is working. I think it's a combination of our structure, our approach. I think we're on to something here with this diversification strategy. Again, you think about our company, we've got some deep pockets of softness, and yet we're able to take our core operating income and grow it 14%-15% year-on-year on the operating line. And again I think it's due to the hard work of the team. But again I also think it's fundamental to our overall strategy. So, at a high level, I'd suggest we got a lot of hard work to do. We got to keep our nose down and serve our customers. But I think a lot of it has to do with our structure and our solutions. And at least for now it seems to be working, so we'll take it.
谢谢,史蒂夫。所以在5G云上,我认为那里有几个催化剂,一个是,如果我可以从5G开始,媒体5G中的吨数正在推到最后,不是不是,也许就是这样。 5G即将到来。我认为这将是变革性的。有很多关于华为和美国之间紧张关系的文章我总体上可以告诉你,我们的传统无线业务正如计划的那样,可能会更强一些。在5G方面,我们对合作伙伴非常满意。我认为他们在美国和欧洲的整体基础设施推广方面做得很好。我们很幸运能够做到这一点。所以,今天,我们认为,对于我们的5G业务,我认为这是一个合理的,稍微保守的前景,但总而言之,我们对我们的定位感觉相当不错。我们会看到它的发展方向。
在云端,我们的团队与超大规模的人以及一些较小的人建立了良好的合作关系。我们的解决方案是,我们之前已经讨论过它,它是一种资产轻量级的解决方案。我认为围绕它的主要论点是快速配置,所有相关方的整体网络投入资本显着减少,并且它似乎已被采纳,接受,并且正如我们今天所处的那样,处于相对良好的状态。我认为你是对的,再说一遍,我没有确切的数字在我面前,但我认为在今年年初合并的5G和云合计我们说将在30亿美元的范围内。我认为今天它的价格接近40亿美元。所以这只是说明了很多艰苦的工作,在创造一些新业务方面取得了成功,然后从5G方面的其他一些玩家那里赢得了一些市场份额。
就我们正在做的事情而言,我很欣赏这些赞美。我认为我们正在做的是工作。我认为这是我们的结构和方法的结合。我认为我们正在通过这种多元化战略来实现这一目标。再一次,你想想我们的公司,我们已经有了一些大量的软性,但我们能够获得核心营业收入,并在运营线上同比增长14%-15%。我认为这是由于团队的辛勤工作。但我也认为这对我们的整体战略至关重要。所以,在高层次上,我建议我们要做很多艰苦的工作。我们必须保持低调,为客户服务。但我认为很多都与我们的结构和解决方案有关。至少目前看起来似乎有效,所以我们会接受它。
史蒂芬福克斯
Great, that's very helpful. Thank you.
太好了,这非常有帮助。 谢谢。
马克蒙德罗
Yes. Have a good day.
是。 祝你有美好的一天。
会议主持员
Our next question comes from the line of Paul Coster with JPMorgan. Please proceed with your question.
我们的下一个问题来自保罗·科斯特与摩根大通的合作。 请继续你的问题。
保罗科斯特
Yes, thanks for taking my questions. I've got two questions, Mark. First up, the revenue guidance for the fourth quarter, it's quite a wide range. I'm just wondering what assumptions have gone into that? And the second question is, notwithstanding your quite reassuring comments on China, I'm just wondering if there's any vulnerabilities or component shortages or other issues that have arisen that you're navigating for yourself or on behalf of your customers?
是的,谢谢你回答我的问题。 我有两个问题,马克。 首先,第四季度的收入指引,它的范围相当广泛。 我只是想知道这些假设是什么? 第二个问题是,尽管您对中国的评论非常令人放心,但我只是想知道是否存在任何漏洞或组件短缺或其他问题,而这些问题是您为自己或代表客户进行导航的?
马克蒙德罗
Yes, thanks, Paul. On the revenue guidance, Paul, we kind of use a standard range plus or minus 10%-12%. I think it's been that way for a while. We haven't really changed it much. In the fourth quarter, we got to be careful because in the mobility sector we're always ramping new products and things could go bump in the night. We don't anticipate that here. If we wanted to I guess we could probably narrow the range a bit, but I kind of like the safety of a little bit of a wide range. If you look at our performance in the last 12 quarters or so we've been pretty close to the center points of the range, and haven't been in the outer limits, certainly not on the down side. So there's not a whole lot to that other than kind of consistency for the last 20 quarters or so in the ranges we said, especially the fourth quarter, again when we're going through ramps.
In terms of China, if I think back to my prepared remarks, there's just been a lot of questions. And we felt like we'd get out in front of it early on in some commentary. And again, truth be told, today we have lots and lots of scenario planning going on with customers. I feel really good because we've got some of the greatest brands on the planet that really, really trust us to run lead for them on their scenario planning and what-if scenarios. But even with all the scenario planning going on we're just not seeing a lot of customers moving existing production. There is some customers where they've made some choices maybe to ramp some of their new products in other geographies. I think that's really healthy. It's really good for us because it continues to help us balance factories and factory loading. We're not seeing a lot of component shortages. And certainly component shortage is getting worse than they were two-three quarters ago.
If I had to scope that out for you, Paul, I'd say that the components stress and strain and shortages probably peaked about two to three quarters ago. We're actually seeing the overall supply chain globally start to normalize. I think if things stay the same I think the supply chain normalizes fully by the fall timeframe of 2019, which might be earlier than we had anticipated. And I think the other thing for us is, is all in all, not too many customers picking out, moving out of China. But I said in my prepared remarks, if that happens, if things were to worsen, Jabil I think is one of the best companies on the planet to help these brands, largely around the fact that we've got an excellent global footprint. We got about 50 million square feet of manufacturing space. But I think the real interesting thing in all that, Paul, is, is our factories are all weaved together with a very common IT system, and that's really, really beneficial to the customers.
So, again, would like things to get settled, and settled as soon as possible between the U.S. and China. But again, I think we're in relatively good shape either way. I would close out that comment to say if things got really, really bad either short-term or long-term I think it's going to be tough on everybody, us included, but let's hope that that doesn't occur.
是的,谢谢,保罗。在收入指导方面,保罗,我们使用标准范围加上或减去10%-12%。我认为这种方式已有一段时间了。我们并没有真正改变它。在第四季度,我们必须要小心,因为在移动领域我们总是在推销新产品,而且事情可能会在夜晚发生。我们不期待这里。如果我们想,我想我们可能会缩小范围,但我有点像一个宽范围的安全。如果你看看我们在过去12个季度左右的表现,我们已经非常接近该范围的中心点,并且没有处于外部界限,当然不是在下方。因此,在我们所说的范围内,尤其是第四季度,当我们正在经历坡道时,过去20个季度左右的一致性并不是很重要。
就中国而言,如果我回想起我准备好的言论,那就是很多问题。我们觉得我们在一些评论的早期就已经摆脱了它。再说一遍,事实上,今天我们有很多很多场景规划正在与客户进行。我感觉非常好,因为我们拥有一些地球上最伟大的品牌,我们真的非常信任我们在他们的情景规划和假设情景中为他们带头。但即使所有情景规划都在进行中,我们也没有看到很多客户转移现有产品。有些客户他们做出了一些选择,可能会在其他地区推出一些新产品。我认为那真的很健康。这对我们来说真的很好,因为它继续帮助我们平衡工厂和工厂装载。我们没有看到很多组件短缺。当然,组件短缺的情况比两三个季度前更糟。
如果我不得不为你做好准备,Paul,我会说组件的压力,紧张和短缺可能在大约两到三个季度前达到顶峰。我们实际上看到全球整体供应链开始正常化。我认为如果事情保持不变,我认为供应链会在2019年的下降时间范围内完全正常化,这可能比我们预期的要早。而且我认为对我们来说另一件事就是,总而言之,没有太多的客户选择退出中国。但我在准备好的评论中说,如果发生这种情况,如果情况恶化,我认为Jabil是全球最好的公司之一,可以帮助这些品牌,主要是因为我们拥有出色的全球足迹。我们拥有约5000万平方英尺的制造空间。但我认为真正有趣的是,Paul,我们的工厂都是用非常普遍的IT系统编织而成的,这对客户来说真的非常有益。
所以,再一次,希望能够解决问题,并尽快在中美之间解决。但同样,我认为无论如何我们都处于相对良好的状态。我会结束这个评论,说如果事情变得非常非常糟糕,无论是短期的还是长期的,我认为这对包括我们在内的所有人来说都很难,但我们希望不会发生这种情况。
保罗科斯特
Very good. Thank you.
很好。 谢谢。
马克蒙德罗
Yes, thanks, Paul.
是的,谢谢,保罗。
会议主持员
Our next question comes from the line of Ruplu Bhattacharya with Bank of America. Please proceed with your question.
我们的下一个问题来自美国银行的Ruplu Bhattacharya系列。 请继续你的问题。
Ruplu Bhattacharya
Hi, thanks for taking my questions. I have one on DMS and one on EMS. The first one on the diversified manufacturing services, I was just wondering if you can just comment on the revenue and margin performance. I mean revenues were better than expected, and margins significantly improved. So what drove the outperformance, any color there would be beneficial. And do you have any revenue shift from 4Q into 3Q?
嗨,谢谢你接受我的问题。 我在DMS上有一个,在EMS上有一个。 关于多元化制造服务的第一个,我只是想知道你是否可以评论收入和利润表现。 我的意思是收入好于预期,利润率显着提高。 所以推动表现优异的是什么,任何颜色都会有益。 你有从第四季度到第三季度的收入转移吗?
马克蒙德罗
That question was solely around DMS, correct?
这个问题完全围绕DMS,对吗?
Ruplu Bhattacharya
That's right, only on DMS.
没错,只在DMS上。
马克蒙德罗
Okay, because I heard you say two. So let me address that, and then we can come back to your EMS question, Ruplu. Yes, I'm pretty excited about the results in DMS. So we expanded margins. Q3 is always a little bit of a soft quarter for us. We have product ramps going on in the mobility space. This year is no different, but I got to tell you the current team we have in place running that business today is doing an outstanding job on cost management, some factory re-layouts, the ability to maybe to ramp product a little bit more efficiently, more cost effectively. And then the other part on the DMS space is if you take a look at our packaging and healthcare growth, even if you took it back, say, 3Q of '18 versus 3Q of '19, the growth in healthcare and packaging has been substantial on a percentage basis. And when you think about the margin structure and the overall business in that area, that certainly was a contributor. So again, the revenue being up, it was -- I think DMS revenue for the quarter was up little over $100 million, not immaterial but not substantial, not all that uncommon, but what's really exciting for me is the margins on DMS we're starting to get a better blend quarter-on-quarter and not so much volatility, and again I think that's a good statement to our strategy.
好的,因为我听到你说两句话。所以让我解决这个问题,然后我们可以回到你的EMS问题,Ruplu。是的,我对DMS的结果非常兴奋。所以我们扩大了利润。 Q3总是对我们来说有点软。我们在移动领域正在进行产品升级。今年也不例外,但我得告诉你,我们现有的团队正在运营这项业务,在成本管理,工厂重新布局,以及更有效地提高产品能力方面做得非常出色。 ,更具成本效益。然后在DMS领域的另一部分是,如果你看一下我们的包装和医疗保健增长,即使你把它拿回来,比如说,在18年第3季度与19年第3季度相比,医疗保健和包装的增长是巨大的按百分比计算。当你考虑该领域的利润结构和整体业务时,这肯定是一个贡献者。再次,收入增加,它是 - 我认为该季度的DMS收入略高于1亿美元,不是无关紧要但不实质,并非所有这些都不常见,但对我来说真正令人兴奋的是我们的DMS利润率重新开始实现季度和季度的更好融合,而且我认为这对我们的战略来说是一个很好的陈述。
Ruplu Bhattacharya
Yes, that makes sense, and thanks for the color on that. Then my second question on EMS, I guess you have a lot of new programs that are ramping. I think the slide on fiscal 2019 core operating margins suggested 3.2%, which is slightly lower than what you had before. I know you're not giving guidance for fiscal 2020 but just conceptually as these programs ramp, is there any reason to think that EMS margins in fiscal '20 can't be higher than what the 3.2% that you're projecting for fiscal '19. So any puts and takes there would be helpful.
是的,这是有道理的,并感谢它的颜色。 然后我关于EMS的第二个问题,我猜你有很多新的程序正在崛起。 我认为2019财年核心经营利润率下滑3.2%,略低于之前的水平。 我知道你没有为2020财年提供指导,但从概念上讲,随着这些计划的增加,有没有理由认为2010财年的EMS利润率不能高于你预计的财政收入的3.2%。19。 所以任何看跌期权都会有所帮助。
马克蒙德罗
Okay, I'll try to get myself not wrapped up or get myself in trouble or too far ahead of everything. So I think we're going to roll that out with quite a bit of detail on September, but I'd be highly disappointed if our EMS margins aren't higher than 3.2% next year. And I think we'll show you a path that you'll be pleased with in September. But again remember at the beginning of the year, I showed a chart, it was something along the lines of our base business in the company for fiscal '19 would be in the margin range of about 3.7%, and then the new business wins and at the time we thought across the company the new business that we're taking on would be in the $2 billion range, of which the vast majority of that was in EMS. I think if you look at the numbers today, the new business platforms are going to be bumping up against $2.5 billion. So, decent growth there, very select growth, intentional growth, and growth that we've been very selective and kind of letting the leash out on.
And we said at the beginning of the year that business would generate about 1%. I think Mike, either the last call or the December call had kind of framed out and said, "Look, we're going to have a lot of investment in the front-half of the year on a lot of this business growth, and then it's going to start to normalize in the back half of the year." And again it's rough numbers, if you take a look at the EMS margins, Ruplu, I think blended for Q1, Q2 first-half of '19 EMS blended out about 2.3%, 2.4%, back-half of the year for EMS is going to be blended probably closer to 4%. So again, I think we're on an appropriate trajectory, and again I think you and your peers will be pleased with what you hear in September in terms of our EMS margins for '20.
好吧,我会试着让自己不被束缚或让自己陷入困境或远远超过一切。因此,我认为我们将在9月份详细介绍这一点,但如果我们明年的EMS利润率不高于3.2%,我会非常失望。而且我想我们会告诉你一条你将在9月份感到满意的道路。但是再次记得在今年年初,我展示了一张图表,这是我们公司基本业务的一部分,因为19财年将在约3.7%的保证金范围内,然后新业务获胜,当时我们想到整个公司,我们正在承担的新业务将在20亿美元的范围内,其中绝大部分是在EMS。我想如果你看看今天的数据,新的业务平台将会突破25亿美元。因此,在那里实现了良好的增长,非常精选的增长,有意识的增长和增长,我们一直非常有选择性,并且有点放松。
我们在年初表示,业务将产生约1%。我认为迈克,无论是最后一次电话会议还是12月份的电话会议,都说得很好,并且说:"看,我们将在今年上半年的大部分业务增长中投入大量资金,然后它将在今年下半年开始正常化。"再次,这是粗略的数字,如果你看一下EMS的利润率,Ruplu,我认为混合的第一季度,Q2的上半年'19 EMS混合出约2.3%,2.4%,EMS的后半年是混合可能接近4%。再说一遍,我认为我们正处于适当的轨道上,我认为你和你的同行会对你在九月份的EMS利润率方面所听到的内容感到满意。
Ruplu Bhattacharya
Okay, great. Thank you so much for the color. I appreciate it.
好,太棒了。 非常感谢你的颜色。 我很感激。
马克蒙德罗
Yes, you're welcome.
是的,不客气。
会议主持员
Our next question comes from the line of Matt Sheerin with Stifel. Please proceed with the question.
我们的下一个问题来自Matt Sheerin与Stifel的系列。 请继续提问。
Matt Sheerin
Yes, thanks and good afternoon. Just following up on the questions related to the strong growth you're seeing in EMS and specifically in the cloud area, I know there's been some big share gains, you've made some big investments in that space, but I know there is it's lumpy in terms of limited number of very big players particularly the hyperscale players. How diversified are you within that space in terms of your customer base?
是的,谢谢,下午好。 刚刚跟进有关您在EMS,尤其是云领域看到的强劲增长的问题,我知道有一些大的收益,你已经在那个领域做了一些大的投资,但我知道它有它的 在数量有限的非常大的球员,尤其是超大型球员方面,这些球员很不稳定。 在您的客户群方面,您在该领域的多元化程度如何?
马克蒙德罗
Yes, Matt. So this question came up in kind of a similar format last call. Not going to get into the number of brands we serve and then it was asked about brands and then we were asked about hyperscale versus small folks. We won't get into any of that. We may get into that more in the September call. The one thing though that is pretty cool about that business is we've made lots of investments on a variable basis in terms of engineering and process, but in terms of -- in terms of fixed costs, if I was going to contrast that, say, with our mobility business that is heavily fixed cost weighted. Our fixed cost investments and for that matter working capital investments on the cloud business is what -- maybe for lack of a better word, statement whatever it's very, very asset-light. So it's very flexible. We can ebb and flow as volumes go up and down, and we don't have the stress and strain of the load of large fixed assets in that business, which by the way is a gem in terms of our solution and the potential variability of that business going forward.
是的,马特。所以这个问题在最后一次调用时出现了类似的格式。不打算进入我们服务的品牌数量,然后询问品牌,然后我们被问及超大规模与小人物。我们不会涉及任何一个。我们可能会在9月份的电话会议上进一步讨论。尽管如此,关于这项业务非常酷的一点是我们在工程和流程方面已经在可变的基础上进行了大量投资,但就固定成本而言,如果我要对比这一点,比方说,我们的移动业务是固定成本加权的。我们的固定成本投资以及对云业务的营运资本投资就是 - 可能是因为缺乏一个更好的词汇,无论它是非常非常轻微的资产。所以它非常灵活。随着产量的上升和下降,我们可以起伏不定,而且我们没有那个业务中大型固定资产负荷的压力和压力,顺便说一下,就我们的解决方案和潜在的变化而言,这是一个宝石。那个生意向前发展。
Matt Sheerin
So, the swing factors there would be really working capital then, and then maybe some variable labor costs or assembly-related costs?
那么,摆动因素那么就是真正的营运资本,那么可能是一些可变的劳动力成本或与装配相关的成本?
马克蒙德罗
That's right. I would characterize it as that business is -- it has a high, high degree of the variable cost infrastructure, which we can ebb and flow quite quickly. So, I feel comfortable with our solution being well-matched with that marketplace.
那就对了。 我将其描述为业务 - 它具有高度,高度的可变成本基础设施,我们可以迅速退潮。 因此,我觉得我们的解决方案与该市场非常匹配。
Matt Sheerin
Okay, great. And then your commentary on free cash flow improving 25% or so next year, is that also kind of a function of working capital coming down? I mean I know you're going to -- you plan to grow your operating profits, but you also talked about the component environment being more favorable and plans to bring down inventory working capital, is that how we get there? And also I guess CapEx?
好,太棒了。 然后你对自由现金流明年提高25%左右的评论,这也是营运资本下降的一种功能吗? 我的意思是我知道你会去 - 你计划增加你的营业利润,但你也谈到组件环境更有利并计划降低库存营运资金,我们是如何实现这一目标的? 而且我猜CapEx?
马克蒙德罗
Hey, Matt, I'll take -- I'll catch my breath and let Mike take that one.
嘿,马特,我会接受 - 我会喘不过气来让迈克拿走那个。
Mike Dastoor
Hey, Matt. So, the increase in free cash flow for next year is a combination of improvement in margin. Obviously our EBIT goes up and working capital normalizes. I think I mentioned in the past that inventory is at a higher level than we like it to be. Each day of working capital, each day of inventory is about $60 million. So you see improvements coming through on an annualized basis of just one or two days and you're getting there. We're about -- I'd expect a completely normalized inventory run rate to be around 55 days. Right now we're in 64. I think we'll be down to 60 relatively soon in Q4, and going forward if we take a day or two out, the free cash flow number 25% that sounds highly achievable.
嘿,马特。 因此,明年自由现金流量的增加是利润率改善的结合。 显然,我们的息税前利润上升,营运资本正常化。 我想我过去曾提到库存水平高于我们喜欢的水平。 每天的营运资金,每天的库存约为6000万美元。 因此,您会看到仅仅一两天的年度化改进即将到来。 我们的意思是 - 我希望完全正常化的库存运行率大约为55天。 现在我们已经64岁了。我认为我们将在第四季度相对较快地降至60,如果我们花一两天时间继续前进,那么自由现金流数量25%听起来非常可行。
Matt Sheerin
Okay. And just quickly have you given CapEx guide for next year yet? I may have missed that.
好的。 很快你就明年给了CapEx指南了吗? 我可能错过了。
马克蒙德罗
No, you didn't miss it. We haven't given it, but we'll be talking about that in September for sure.
不,你没有错过它。 我们还没有给出,但我们肯定会在9月份谈论这个问题。
Matt Sheerin
Okay, very good, and congratulations.
好的,非常好,祝贺。
马克蒙德罗
Thanks, Matt.
谢谢,马特。
会议主持员
Our next question comes from the line of Steve Milunovich with Wolfe Research. Please proceed with the question.
我们的下一个问题来自Steve Milunovich与Wolfe Research的合作。 请继续提问。
Steve Milunovich
Thank you. Well, many of the semi-cap companies had predicted a second-half bounce back this year, you guys had pushed out your semi-cap improvements to 2020, and now you're pushing it out to the second-half, so I guess what are you seeing that's causing you to do that and how much confidence do you have in that?
谢谢。 好吧,很多半封顶公司都预测今年下半年会有反弹,你们已经把你的半封帽改进推到了2020年,现在你把它推到了下半年,所以我猜 你看到的是什么导致你这样做以及你对此有多大的信心?
马克蒙德罗
I don't know that we have high degree of confidence in it. We have as much confidence, Steve, as our market intelligence would tell us. We have got great relationships with big brands there, and again remember, in our capital equipment is both front-end and back-end, so we pay a lot of attention to both. I actually think that we're starting to frame out timeframe and period for recovery is pretty consistent with the overall marketplace. So I think I'd be surprised if people are going to start seeing a big recovery in semi-cap by this fall. I think our take anyway has been that the market -- there was a small probability that we see some degree of modest recovery in the fall in '19. That probably won't happen. I think the modest recoveries will start if anything very late in calendar '19, and will start picking momentum up for recovery in early '20 and into the say late spring, early summer. The nice thing is I think the snapback on that business isn't going to be a step function, I think it will be improvement over time. So I would hope to see our semi-cap business start to perform better in our 1Q of '20 and then see the gradual progression from there.
我不知道我们对它有很高的信心。正如我们的市场情报告诉我们的那样,我们对Steve充满信心。我们与那里的大品牌建立了良好的关系,并且再次记住,我们的资本设备既是前端又是后端,所以我们非常关注这两者。我实际上认为我们已经开始制定时间表,恢复期与整体市场非常一致。因此,如果人们准备在今年秋季开始看到半封闭大回升,我会感到惊讶。我认为无论如何我们的看法一直是市场 - 我们在19年秋天看到一定程度的适度复苏的可能性很小。那可能不会发生。我认为,如果19日历中任何事情都很晚,那么适度的复苏就会开始,并且会在20年初的早些时候开始为复苏提供动力,并进入早春,初夏。好的一点是,我认为该业务的回升不会是一个阶梯功能,我认为随着时间的推移它将会有所改善。因此,我希望看到我们的半封顶业务在20年第一季开始表现更好,然后看到从那里逐步发展。
Mike Dastoor
Hey, Steven, when Mark mentioned EPS growth rates of 10% plus and free cash flow of plus 25% in FY '20 that the semi-cap issue is already being considered in there.
嘿,史蒂文,当马克提到每股盈利10%以上的增长率以及20财年20%的自由现金流时,半封闭问题已经在那里考虑了。
Steve Milunovich
Okay, excellent. Thank you.
好的,非常好。 谢谢。
马克蒙德罗
Yes.
是。
会议主持员
Our next question comes from the line of Mark Delaney with Goldman Sachs. Please proceed with your question.
我们的下一个问题来自马克德莱尼与高盛的合作。 请继续你的问题。
马克德莱尼
Yes, good afternoon. Thanks for taking the questions. First is on healthcare, if I recall properly this year, the J&J business was supposed to be about $200 million and the slides have it for $800 million to $1 billion for next year. I think it's supposed to go from around EBIT breakeven to 2.5% to 3% EBIT margin next year. And I was just hoping to just better understand what needs to be done in order to get the margins up to the targeted range and what kind of linearity there may be as that's achieved?
是的,下午好。 感谢您提出问题。 首先是关于医疗保健,如果我今年回想起来的话,强生公司业务应该是2亿美元左右,明年幻灯片的价格为8亿美元到10亿美元。 我认为它应该从明年的EBIT盈亏平衡到2.5%到3%的息税前利润率。 我只是希望能够更好地了解需要做些什么才能使利润率达到目标范围,并且可以达到什么样的线性度?
马克蒙德罗
Okay, thanks, Mark. Yes, I think the one thing I feel very good about is we came out with the announcement of the deal very, very early in the year. And if anything -- I was going to say nothing's changed, but actually there has been change, and it's all been changed to the positive. There're different waves of transference of capability leadership people and insights. Those are all to plan or ahead of plan. And the difference between this year and next year is so I think you're spot on, I think revenue this year for the overall relationship will be in the $250 million to $300 million range. I think that next year will still be in the $800 million to $1 billion range. I think this year will be close to breakeven, maybe a hair above, but I think it's fair to say breakeven all around. And the next year I think your numbers of 2.5% to 3% makes sense. And again, I would see that as a natural slope up from there as we move to fiscal 2021 and beyond. And the biggest issue is again the complexity and just the overall magnitude of the business in terms of IT systems bringing the teams over payroll, administrative types of things; the safety part of it is we've acquired an excellent team.
So, unlike other transactions where we have to scramble around, add headcount, train inexperience, we acquired a fabulous group of people. On my prepared remarks today, I talked about the second wave of three sites coming onboard. Those teams are -- every bit is exceptional as the first two factories in Turis and Albuquerque. And then the other thing that's just kind of amazing to me is we felt like we were going to gather really, really good marketable capabilities as part of this deal, and those capabilities and what we plan to do with them are well ahead of expectations. So, it's pretty exciting.
好的,谢谢,马克。是的,我觉得我觉得非常好的一件事就是我们在今年很早就宣布了这笔交易。如果有的话 - 我会说什么都没有改变,但实际上已经发生了变化,而且一切都变成了积极的。能力领导者和洞察力的转移有不同的波动。这些都是计划或提前计划。今年和明年之间的差异是如此,我认为你是现货,我认为今年整体关系的收入将在2.5亿至3亿美元的范围内。我认为明年仍将在8亿至10亿美元的范围内。我认为今年将接近盈亏平衡,也许是一个头发,但我认为公平地说全面盈亏平衡。第二年,我认为你的2.5%到3%的数字是有意义的。再次,当我们进入2021财年及以后,我会看到这是一个自然的斜坡。而最大的问题又是IT系统的复杂性和整体业务规模,使团队超过工资单,管理类型的东西;它的安全部分是我们收购了一支优秀的团队。
因此,与我们不得不争先恐后的其他交易,增加人数,培养缺乏经验,我们收购了一群神话般的人。在我今天准备好的评论中,我谈到了三个站点的第二波浪潮。这些团队 - 作为Turis和Albuquerque的前两家工厂,每一个都是特殊的。然后另一件让我感到惊讶的事情是,我们觉得我们将收集真正的,非常好的市场化能力作为这笔交易的一部分,而这些能力以及我们计划用它们做的事情远远超出预期。所以,这非常令人兴奋。
马克德莱尼
Yes, thanks. Thanks for that. And my follow-up on the free cash flow guidance for next -- for this year, but would imply for next quarter, Mike, I know you talked about taking inventory days down to 60 or below. I think with the higher revenue that that doesn't drop that much of a change in inventory dollars quarter-to-quarter, given the higher volumes that are projected. So, maybe just a little bit more detail on what drives the increased working capital from a dollars perspective for next quarter to get to the free cash flow guidance? Thank you.
对了谢谢。 感谢那。 我对下一季度的自由现金流量指导进行了跟进 - 今年,但是暗示下一季度迈克,我知道你谈到将库存天数降至60或以下。 我认为,由于预计销量增加,因此收入增加不会使库存季度的变化大幅下降。 那么,或许只是更详细一点,从下一季度的美元角度推动增加的营运资金到达自由现金流指导是什么? 谢谢。
Mike Dastoor
It's just a combination of all working capital metrics. If you go back last couple of years, Q4 has been an extremely strong quarter from a cash flow perspective. If you take that as a percentage of revenues, Q4 of this year is extremely consistent with those trends. I feel really good. It's a combination of all working capital. It's a combination of the EBITDA that we'll be generating and all other metrics that makes the free cash flow number.
它只是所有营运资本指标的组合。 如果你回到过去几年,从现金流的角度来看,第四季度是一个非常强劲的季度。 如果你把它作为收入的百分比,今年的第四季度与这些趋势非常一致。 我觉得很好。 它是所有营运资金的组合。 它是我们将产生的EBITDA与产生自由现金流数量的所有其他指标的组合。
会议主持员
Our next question comes from the line of Jim Suva with Citi. Please proceed with your question.
我们的下一个问题来自Jim Suva和Citi的合作。 请继续你的问题。
Jim Suva
Thank you. I only have one question, but I just certainly hope the answer is not both. And the question is you have clearly, honorably and impressively outperformed your peers for revenue growth. So the question is does that mostly come from your partnership with customers who have seen new product growing up and share gains or has there been execution issues by some of your competitors that you've been more agile to take advantage of it? Again, congratulations on the great growth, which is clearly stronger than your peers.
谢谢。 我只有一个问题,但我当然希望答案不是两者兼而有之。 问题是你在收入增长方面已经明显,光荣和令人印象深刻地超越同行。 所以问题是,这主要来自于您与看到新产品成长并分享收益的客户的合作伙伴关系,还是您的一些竞争对手的执行问题让您更加敏捷地利用它? 再一次,祝贺大幅增长,这显然比同行更强大。
马克蒙德罗
Well, thanks Jim. I appreciate the compliment. I don't want to comment on our peers. I think we have plenty in front of us to focus on. I do think, Jim, there's a differentiation with our IT systems. I said in my prepared remarks and I put it in there intentionally, you know, our team has really experienced and some times the experienced people get a little tired. You know what, our team is experienced and fully wound up, clear on the mission, clear on what our priorities are, I think our structure is outstanding in terms of decisions we're making, speed of decisions.
I would tell you that even with the uplift in operating margins this year going from 8.50 to 8.75, again a 14%, 15% growth in core operating income year-on-year. With the growth we've put on top of the company, one of the things we pride ourselves on is our factories run really, really, really efficiently and really well. I think we've got a little bit of creaking going on with some of our factories because of the growth. I bring that up because the good news is our factory's performance is only going to get better next year, because growth won't be as great. And then you add to it the fact that the growth that we've taken on, and again we've said this over and over and over again, it was really good selective growth that adds great capabilities to the company and the growth that we have is growth rate in our sweet spot that we can execute on. So again, I don't have an opinion, or maybe I have opinions, but not opinions I want to share with our competition. I got a lot of respect for the challenges they have, but I really like what we're up to, and I like our path forward.
好吧,谢谢吉姆。我很欣赏这种赞美。我不想评论我们的同行。我认为我们面前有很多需要关注的问题。我确实认为,Jim,我们的IT系统存在差异。我在准备好的评论中说过,我故意把它放在那里,你知道,我们的团队经验丰富,有时经验丰富的人有点累。你知道吗,我们的团队经验丰富,完全结束,明确任务,明确我们的优先事项,我认为我们的结构在我们做出的决策,决策速度方面都非常出色。
我告诉你,即使今年经营利润率从8.50升至8.75,核心营业收入同比增长14%,增长15%。随着我们在公司中的发展,我们引以为豪的一件事就是我们的工厂真正,非常,非常高效且非常好。我认为由于增长,我们的一些工厂发生了一些吱吱声。我提出这个问题是因为好消息是我们工厂的表现明年会好转,因为增长不会那么好。然后你再加上我们已经采取的增长这一事实,我们再次一遍又一遍地说,这是一个非常好的选择性增长,为公司增加了强大的能力和我们的增长我们可以执行的最佳点是增长率。所以,我没有意见,或者我没有意见,但没有意见,我想与竞争对手分享。我非常尊重他们所面临的挑战,但我真的很喜欢我们所做的事情,我喜欢我们前进的道路。
Jim Suva
Thank you so much for the details and clarifications. That's greatly appreciated.
非常感谢您的详细信息和说明。 非常感谢。
马克蒙德罗
Yes, thanks, Jim.
是的,谢谢,吉姆。
会议主持员
Ladies and gentlemen, we have reached the end of our question-and-answer session. And I would like to turn the call back over to Mr. Adam Berry for any closing remarks.
女士们,先生们,我们的问答环节已经结束。 我想把这个电话转回亚当贝瑞先生的任何结束语。
亚当贝瑞
Thank you for joining us today. This now concludes our event. Thank you.
感谢您今天加入我们。 现在结束了我们的活动。 谢谢。
会议主持员
This concludes today's teleconference. You may now disconnect your lines at this time. Thank you for your participation and have a wonderful day.
这就结束了今天的电话会议。 您现在可以断开线路。 感谢您的参与,祝您度过愉快的一天。
相关问题
互联网券商的港股、美股开户教程
如果您对美股 或者 港股也感兴趣, 或者想要了解如何开户, 可以加我wechat: xiaobei006006, 同时也可以拉您进美股交流群哦。
最后的最后 祝大家都有一个美好的投资生活哦。
大家也可以关注【美股指南】公众号, 即可获得《小白投资美股指南(雪球「岛」系列)》电子书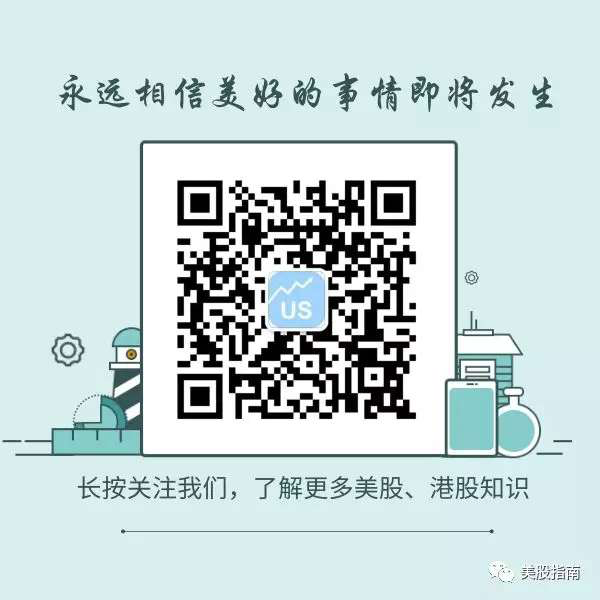 ---
写在最后
---
暂无回复。