La-Z-Boy Incorporated (LZB) 首席执行官 Kurt Darrow 在 2019年 第四季度业绩 - 收益电话会议记录
La-Z-Boy Incorporated (NYSE:LZB) Q4 2019 Earnings Conference Call June 19, 2019 8:30 AM ET
La-Z-Boy Incorporated(纽约证券交易所代码:[LZB])2019年第四季度收益电话会议2019年6月19日美国东部时间上午8:30
公司参与者
Kathy Liebmann - Investor Relations
Kurt Darrow - Chairman, President & Chief Executive Officer
Melinda Whittington - Senior Vice President & Chief Financial Officer
Kathy Liebmann - 投资者关系
Kurt Darrow - 董事长,总裁兼首席执行官
Melinda Whittington - 高级副总裁兼首席财务官
电话会议参与者
Bradley Thomas - KeyBanc Capital Markets
Anthony Lebiedzinski - Sidoti & Company
Bobby Griffin - Raymond James
Dillard Watt - Stifel
布拉德利托马斯 - KeyBanc资本市场
Anthony Lebiedzinski - Sidoti&Company
鲍比格里芬 - 雷蒙德詹姆斯
Dillard Watt - Stifel
会议主持员
Good day ladies and gentlemen and welcome to your La-Z-Boy Fiscal 2019 Fourth Quarter and Full Year Results Conference Call. All lines have been placed in a listen-only mode and the floor will be open for your questions and comments following the presentation. [Operator Instructions]
At this time, it is my pleasure to turn the floor over to your host, Kathy Liebmann. Ma'am, the floor is yours.
美好的一天女士们,先生们,欢迎来到您的La-Z-Boy 2019财年第四季度和全年业绩电话会议。 所有线路都被置于只听模式,并且在演示之后将对您的问题和评论开放。 [操作说明]
在这个时候,我很高兴向你的主持人Kathy Liebmann致辞。 女士,地板是你的。
Kathy Liebmann
Thank you, Christy, and good morning and thank you for joining us to discuss our fiscal 2019 fourth quarter and full year results. With us this morning are Kurt Darrow, La-Z-Boy's Chairman, President, and Chief Executive Officer; and Melinda Whittington, Senior Vice President and Chief Financial Officer.
Kurt will open and close the call, and Melinda will speak to the financials midway through. We'll then open the call to questions. Slides will accompany this presentation, and you may view them through our webcast link, which will be available for one year and a telephone replay of the call will be available for one week beginning this afternoon.
Before we begin this presentation, I'd like to remind you that some statements made in today's call include forward-looking statements about La-Z-Boy's future performance. Although we believe these statements to be reasonable, our actual results could differ materially. The most significant risk factors that could affect our future results are described in our annual report on Form 10-K and in today's presentation slides.
We encourage you to review those risk factors as well as other key information detailed in our SEC filings. Also, our earnings release is available under the news and events tab on the Investor Relations page of our website, and it includes reconciliations of certain non-GAAP measures.
With that, I will now turn the call over to Kurt Darrow, La-Z-Boy's Chairman, President, and Chief Executive Officer. Kurt?
感谢Christy,早上好,感谢您加入我们,讨论2019财年第四季度和全年业绩。今天早上与我们一起的是La-Z-Boy的主席,总裁兼首席执行官Kurt Darrow;和Melinda Whittington,高级副总裁兼首席财务官。
库尔特将打开和关闭电话,梅琳达将在中途与金融机构交谈。然后我们打开问题的电话。幻灯片将伴随此演示文稿,您可以通过我们的网络直播链接查看它们,该链接将提供一年,并且电话重播将从今天下午开始一周。
在我们开始这个演讲之前,我想提醒您,在今天的电话会议上发表的一些声明包括有关La-Z-Boy未来表现的前瞻性陈述。虽然我们认为这些陈述是合理的,但我们的实际结果可能会有重大差异。可能影响我们未来结果的最重要风险因素在我们的10-K表年度报告和今天的演示幻灯片中有所描述。
我们鼓励您查看这些风险因素以及我们的SEC文件中详述的其他关键信息。此外,我们的收益发布可在我们网站的"投资者关系"页面上的新闻和事件选项卡下找到,其中包括对某些非GAAP指标的对账。
有了这个,我现在将把这个电话转给La-Z-Boy的主席,总裁兼首席执行官Kurt Darrow。库尔特?
Kurt Darrow
Thank you, Kathy. Good morning everyone and thank you for joining us this morning. Last evening, we released our fiscal year 2019 and fourth quarter results, in line with our preannouncement that we released on June 5th.
Fiscal 2019 was an exciting and productive year for La-Z-Boy Incorporated. We delivered excellent retail performance, nearly doubling our operating income, acquired the Arizona-based La-Z-Boy Furniture Galleries stores, the highest performing operation in the La-Z-Boy store network; solidified our position in the e-commerce space with our acquisition of Joybird, a premier direct-to-consumer retailer and manufacturer of upholstered furniture; further strengthened our well-established manufacturing platform; and set the stage for ongoing long-term growth.
We closed fiscal 2019 achieving a 10% increase in sales to $1.75 billion, reflecting improvement across all core reporting segments and post a 7.4% consolidated operating margin, representing a strong performance within the home furnishings industry.
The La-Z-Boy Furniture Gallery network performed well and the company-owned stores in our retail segment posted a delivered same-store sales increase of 5.7% for the full fiscal year. We generated $151 million in cash from operating activities and returned a combined total of $46 million to shareholders through an increase dividend and share repurchases.
And with a strong financial position, we are able to make strategic investments to drive growth across the enterprise, fuel new ventures to tap into new markets, and weather macroeconomic changes.
Now, let's turn the discussion over to the fourth quarter. Consolidated sales for the quarter increased 8%, driven by excellent results for our company-owned retail segment, including both organic growth and acquisitions, including the North Dartmouth store in Massachusetts and nine Arizona stores.
Joybird also fueled our sales performance. However, as indicated in the early June announcement, sales declined in the wholesale upholstery in Casegoods segment in the fourth quarter, consistent with the slow start to the calendar year across the North America retail home furnishings landscape, and with the lower volume translating to a direct impact to earnings given our fixed-cost structure. As noted in our pre-release, challenges in the Canadian market had a disproportionate impact to our sales for the quarter.
Now, onto the wholesale business. In our Upholstery segment, while the full year showed positive growth, sales for the fourth quarter declined 1.2% versus last year's quarter, consistent with the declines we have seen across the industry.
While our U.S. La-Z-Boy wholesale business was up slightly, we saw weakness in Canada as well as with other international and non-branded businesses. GAAP accounting for the quarter was 11.5% and non-GAAP operating margins was 11.6% versus 12.8% in the prior year.
With the declines versus the prior year's quarter reflecting the change in product mix to more power products and our Duo line as well as the fixed-cost impact from the decrease in units. But all-in-all, we delivered a strong margin for the quarter, up sequentially from the third quarter even on lower sales.
谢谢,凯西。大家早上好,谢谢你今天早上加入我们。昨晚,我们公布了2019财年和第四季度业绩,这与我们在6月5日公布的预告一致。
对于La-Z-Boy Incorporated来说,2019财年是令人兴奋和富有成效的一年。我们提供了出色的零售业绩,营业收入几乎翻了一番,收购了总部位于亚利桑那州的La-Z-Boy家具画廊商店,这是La-Z-Boy商店网络中表现最好的商店;通过收购Joybird,一家首屈一指的直接面向消费者的零售商和软体家具制造商,巩固了我们在电子商务领域的地位;进一步加强了我们完善的制造平台;并为持续的长期增长奠定基础。
我们结束了2019财年的销售额增长10%,达到17.5亿美元,反映了所有核心报告部门的改善,合并后的经营利润率为7.4%,表明家居行业的表现强劲。
La-Z-Boy Furniture Gallery网络表现良好,我们零售业务部门的公司所有商店在整个财政年度的同店销售额增长了5.7%。我们通过经营活动产生了1.51亿美元现金,并通过增加股息和股票回购向股东返还合计4600万美元。
凭借强大的财务状况,我们能够进行战略投资,以推动整个企业的增长,推动新企业进入新市场,并应对宏观经济变化。
现在,让我们将讨论转到第四季度。本季度的综合销售额增长了8%,这得益于我们公司所有的零售业务的良好业绩,包括有机增长和收购,包括马萨诸塞州的北达特茅斯商店和亚利桑那州的九家商店。
Joybird还推动了我们的销售业绩。然而,正如6月初的公告所示,第四季度Casegoods部门的批发室内装潢销售额下降,这与整个北美零售家居用品领域的日历年开始缓慢一致,而且销量较低则转化为鉴于我们的固定成本结构,直接影响收益。正如我们在预发布中所指出的那样,加拿大市场的挑战对我们本季度的销售产生了不成比例的影响。
现在,进入批发业务。在我们的室内装潢细分市场,虽然全年呈现正增长,但第四季度的销售额与去年同期相比下降了1.2%,这与我们在整个行业中的下降趋势一致。
虽然我们的美国La-Z-Boy批发业务略有增长,但我们看到加拿大以及其他国际和非品牌业务的疲软。 GAAP占该季度的比例为11.5%,非GAAP运营利润率为11.6%,而去年同期为12.8%。
与去年同期相比下降反映了产品组合向更多电力产品和我们的Duo系列的变化以及单位减少带来的固定成本影响。但总的来说,我们在本季度实现了强劲的利润率,从第三季度开始,即使销售额下降也是如此。
In the Casegoods segment, which also grew sales for the year, Q4 sales decreased 12.9% versus the prior year, consistent with industry trends. At 9.1%, we essentially held operating margin on down volume versus last year's quarter, highlighting our agile supply chain. Our Casegoods team continues to increase its presence on retail floors, positioning us to capture future opportunities.
With respect to our brand platform, we are investing in the strong brand equity of La-Z-Boy to further solidify our standing in the marketplace. As you know, in May, we introduced Kristen Bell as our new brand ambassador and relaunched the Live Life Comfortably campaign across multiple channels, including TV, digital, print, La-Z-Boy social and web platforms, and through the La-Z-Boy Furniture Galleries stores.
We are up spending on the brand platform in the first quarter along with our independent La-Z-Boy Furniture Gallery dealers who are contributing to this investment. We are delighted with the initial consumer response with Kristen bringing a new energy to La-Z-Boy with her vibrant personality, warmth, style, quick wit, and a focus on home and the family.
With a robust social media following, particularly among younger consumers, Kristen is already bringing new eyes to the brand as she highlights the wide variety of comfortable, stylish and quality products and services offered by La-Z-Boy.
On the product and innovation side, at the April High Point Market, we introduced a Wireless Hand Remote option for our power motion furniture. The remote includes two memory positions, a home button, a USB port, and a lock-out feature. It was very well received by our dealers and is representative of the fantastic work being done by the R&D team at our Dayton, Tennessee Innovation Center.
Additionally, as consumers demonstrate increasing interest in and concern for the environment, we introduced an eco-friendly collection of fabrics called Conserve. These fabrics contain at least 30% of recycled plastic bottles that are spun into yarn, and on average, each sofa made with the Conserve fabric utilizes approximately 110 recycled plastic bottles. We also expanded our Urban Attitudes and Duo lines, both of which remain popular with consumers.
Now, moving on to our retail segment. Our company-owned retail segment turned in an excellent fourth quarter with our team continued to execute at a high level. Sales increased 25% -- excuse me. Sales increased 24.9%, delivered same-store sales increased 8%, and operating income increased significantly.
On a GAAP basis, operating margin improved to 8.4% from 6.6%, and non-GAAP operating margin increased to 8.5% from 6.6%. Excluding results from acquisitions, the core La-Z-Boy Retail business delivered healthy increases in sales and operating margin delivered by a higher ticket and increased design sales.
Performance for the period was also driven by $22 million in sales from the 10 stores acquired, 9 of which are in Arizona. As noted previously, the Arizona stores have higher volume, experience a higher operating margin and have a lower SG&A as a percent of sales than the average across our remaining retail portfolio.
Casegoods部门的销售额同比增长,与去年同期相比,第四季度销售额下降了12.9%,与行业趋势一致。与去年同期相比,我们基本保持了9.1%的运营利润率,凸显了我们敏捷的供应链。我们的Casegoods团队继续增加其在零售楼层的存在,使我们能够抓住未来的机遇。
在我们的品牌平台方面,我们正在投资La-Z-Boy强大的品牌资产,以进一步巩固我们在市场中的地位。如您所知,在5月,我们介绍了Kristen Bell作为我们的新品牌形象大使,并通过多种渠道重新启动了Live Life Comfortably活动,包括电视,数字,印刷,La-Z-Boy社交和网络平台,以及通过La-Z -Boy Furniture Galleries商店。
我们在第一季度与我们独立的La-Z-Boy Furniture Gallery经销商一起在品牌平台上花钱,他们为这项投资做出了贡献。我们很高兴最初的消费者回应与Kristen一起为La-Z-Boy带来了新的活力,她充满活力的个性,温暖,时尚,机智,专注于家庭和家庭。
凭借强大的社交媒体,特别是年轻消费者,Kristen已经为品牌注入了新的眼光,因为她突出了La-Z-Boy提供的各种舒适,时尚和优质的产品和服务。
在产品和创新方面,在四月高点市场,我们为动力运动家具推出了无线手持遥控选项。遥控器包括两个存储位置,一个主页按钮,一个USB端口和一个锁定功能。它得到了我们经销商的好评,代表了田纳西州代顿创新中心研发团队所做的出色工作。
此外,随着消费者对环境越来越感兴趣和关注,我们推出了一种名为Conserve的环保织物系列。这些面料含有至少30%的再生塑料瓶,这些塑料瓶被纺成纱线,平均而言,每一块采用Conserve面料制成的沙发都使用了大约110个再生塑料瓶。我们还扩展了Urban Attitudes和Duo系列,这两种系列仍然受到消费者的欢迎。
现在,继续我们的零售业务。我们公司拥有的零售业务在第四季度表现良好,我们的团队继续高水平执行。销售额增长了25% - 对不起。销售额增长24.9%,同店销售额增长8%,营业收入大幅增加。
按GAAP计算,营业利润率从6.6%上升至8.4%,非GAAP营业利润率从6.6%上升至8.5%。扣除收购结果后,核心La-Z-Boy零售业务通过提高票价和增加设计销售额实现了销售和运营利润率的健康增长。
此期间的业绩也得益于收购的10家门店的2200万美元的销售额,其中9家位于亚利桑那州。如前所述,亚利桑那州的商店数量较多,运营利润率较高,销售额的销售额和销售额均低于我们剩余零售业务的平均水平。
Now across the complete La-Z-Boy Furniture Galleries network, written same-store sales for the 353 stores was positive at 0.8% for the quarter and up 1.8% for the full fiscal year. Excluding Canada, where business was challenged by weakening exchange rates and tariffs on finished goods coming from the U.S, written same-store sales across the 318 U.S. network stores increased 2.5% for the fourth quarter and 3.2% for the full 2019 year.
On a positive note, the Canadian tariff on finished goods was listed in May and our Canadian La-Z-Boy Furniture Galleries stores experienced their first written same-store sales increase in eight months. And to provide some up-to-date color, we are pleased with the performance throughout the network over the Memorial Day weekend. We are continuing to invest in our La-Z-Boy Furniture Galleries store system, because that is where we're having the best opportunity to showcase the full array of our product offerings, while providing the consumer with an excellent shopping experience.
The stores also afford us the opportunity to sell full-room groups, design services, which expand the average ticket. Across the network for fiscal 2019, we executed 19 projects, including new stores, remodels and relocations. And for fiscal 2020, we have more than 20 projects on tap and expect to end the year with 358 stores, including five net new stores.
Now let's turn to Joybird, the e-commerce business we acquired last August. Just five years old, Joybird continues to exhibit rapid top line growth that is providing La-Z-Boy with new consumers through a new channel. For the quarter, Joybird delivered $22 million in sales. On the bottom line, we are making progress and driving to be slightly profitable in the back half of fiscal 2020 excluding purchase accounting adjustments.
Leveraging our supply chain expertise has already unlocked pre-acquisition capability constraints at Joybird's Tijuana facility, almost doubling it. Additionally, we are now making and delivering several of Joybird's best-selling sofas at our Dayton, Tennessee plant to take advantage of our nationwide distribution capabilities to shorten delivery times and lower costs.
While it's too early to determine how large Joybird will become, it is our fastest-growing business today, on pace to deliver more than $75 million in revenue in our first nine months of ownership. We have every confidence in its ability to become one of the leading online destinations for unique and beautifully crafted mid-century modern furniture and to deliver long-term value to the company.
Now before turning the call over to Melinda, I will take a few minutes to address the recent changes to tariffs. As we mentioned early, the 10% retaliatory tariff on finished goods going into Canada was lifted on May 19. Good and encouraging news. However, we are still up against currency trends that are making goods coming from the U.S. more expensive in Canada. So it may take some time before we see that business completely regain its strong momentum.
现在,在整个La-Z-Boy家具画廊网络中,353家商店的同店销售额在本季度为0.8%,在整个财政年度增长了1.8%。不包括加拿大,其业务受到来自美国的成品货币汇率和关税削弱的挑战,318家美国网络商店的同店销售额在第四季度增长了2.5%,在整个2019年增长了3.2%。
从积极的方面来看,加拿大对成品的关税已于5月份上市,我们的加拿大La-Z-Boy家具画廊商店在8个月内首次实现同店销售增长。为了提供一些最新的颜色,我们对阵亡将士纪念日周末在整个网络中的表现感到满意。我们将继续投资我们的La-Z-Boy家具画廊商店系统,因为这是我们最好的机会展示我们的全系列产品,同时为消费者提供良好的购物体验。
这些商店还让我们有机会出售全套房,设计服务,从而扩大平均票价。在2019财年的网络中,我们执行了19个项目,包括新店,改造和搬迁。到2020财年,我们有超过20个项目可供使用,预计今年结束时将有358家商店,其中包括5家净新店。
现在让我们转向Joybird,这是我们去年8月收购的电子商务业务。仅仅五年时间,Joybird继续呈现快速增长,通过新渠道为La-Z-Boy提供新消费者。本季度,Joybird的销售额达到2200万美元。最重要的是,除了采购会计调整外,我们正在取得进展并推动在2020财年后半年略微盈利。
利用我们的供应链专业知识已经解锁了Joybird的蒂华纳工厂的收购前能力限制,几乎翻了一番。此外,我们现在正在田纳西州代顿工厂生产和交付几款Joybird最畅销的沙发,以利用我们的全国分销能力,缩短交货时间,降低成本。
虽然现在确定Joybird的规模还为时尚早,但它是我们今天发展最快的业务,在我们的前九个月拥有收入超过7500万美元。我们完全有信心成为独特而精美的中世纪现代家具的领先在线目的地之一,并为公司带来长期价值。
在将呼叫转交给梅琳达之前,我将花几分钟时间来解决最近的关税变化问题。正如我们早些时候提到的那样,5月19日解除了对进入加拿大的成品的10%报复性关税。好消息令人鼓舞。然而,我们仍然面临货币趋势,这些趋势使得来自美国的货物在加拿大更加昂贵。因此,我们可能需要一段时间才能看到该业务完全恢复其强劲势头。
Also in May, the 10% tariff on goods coming from China increased to 25%. This continues to impact several items we source from our manufacturing operations. However, most of our cover for our -- including most of our cover for our upholstered products. As a reminder, however, for La-Z-Boy, two-thirds of our cover is converted into cut-and-sew kits in our Mexican-based facility and is therefore not subject to the Chinese tariff, leaving just one-third of kits subject to the tariff.
We continue to be subject to the full 25% tariff on actuators, a component part used in our power product. Now recall at 10%, we were passing through the combined tariffs as a surcharge on our wholesale business that increased our price roughly 2% on the La-Z-Boy upholstery business and about 3% on upholstered units with power.
With the supply chain working diligently with our global partners to minimize the impact of tariffs, the increased tariffs at 25% translate a pass-through surcharge as of June 1 of about 3.5% on non-powered upholstery and about 4% on power products. Since raising our prices in response to the initial round of Chinese tariffs, we have not seen a significant change in buying patterns. But at this point, it's too early to tell what will be the impact to demand elasticity from the recent increase to 25%.
But with that said, we continue to believe we are more competitively positioned than many in the furniture industry based on our U.S. upholstery manufacturing footprint and the sourcing capabilities of our global supply chain.
I will now turn over the call to Melinda to review our financial performance.
同样在5月份,来自中国的10%的商品关税增加到25%。这继续影响我们从制造业务中获取的若干项目。然而,我们的大部分保险 - 包括我们软垫产品的大部分保险。但是,提醒一下,对于La-Z-Boy,我们的三分之二封面在我们位于墨西哥的设施中被转换成剪裁和套装,因此不受中国关税的限制,只留下三分之一受关税限制的工具包。
我们继续对执行器征收25%的关税,这是我们的电源产品中使用的组件。现在召回10%,我们通过合并关税作为我们批发业务的附加费,使我们的价格在La-Z-Boy室内装潢业务上增加约2%,在装有电力的软垫单元上增加约3%。
随着供应链与我们的全球合作伙伴努力工作以最大限度地降低关税的影响,增加25%的关税使截至6月1日的传递附加费转换为非动力内饰约3.5%和电力产品约4%。自从提高我们的价格以应对第一轮中国关税以来,我们没有看到购买模式发生重大变化。但在这一点上,现在判断从近期增长到25%对需求弹性的影响还为时过早。
但话说回来,我们仍然相信,基于我们的美国室内装潢制造足迹和我们全球供应链的采购能力,我们在家具行业中的定位比其他许多人更具竞争力。
我现在将调用Melinda的电话审查我们的财务业绩。
Melinda Whittington
Thanks, Kurt, and good morning, everyone. To start, let me remind you that we are presenting our results on both a GAAP and non-GAAP basis, which excludes purchase accounting adjustments for our acquisitions and the non-cash charge for the fourth quarter termination of the company's defined benefit pension plan. We believe this non-GAAP presentation better reflects underlying trends and performance of the business.
Throughout fiscal 2019, we recorded $7.5 million or $0.12 per share in purchase accounting charges, the majority of which related to the acquisition of Joybird, which is reflected in corporate and other and the 10 La-Z-Boy Furniture Gallery stores, which are reflected in our Retail segment. For consistency, we have presented prior periods similarly for the impact of prior acquisitions.
The termination of the pension plan resulted in a onetime non-cash charge of $32.7 million or $0.58 per diluted share. And as always, a full reconciliation of GAAP to non-GAAP is included in our press release. The tables are also included in the appendix section at the end of our conference call slides.
And now, I'll briefly review our consolidated fourth quarter results, before moving to a discussion of the full year. As Kurt noted, sales increased 8% versus the prior year quarter to $454 million, reflecting strong growth in retail in Joybird, but challenges to our wholesale businesses consistent with the industry.
GAAP consolidated operating income was $37 million for the quarter. And excluding purchase accounting charges, non-GAAP consolidated operating income was $39 million versus $46 million in last year's quarter. Consolidated operating margin on a GAAP basis was 8.2% versus 10.9% last year. And non-GAAP consolidated operating margin was 8.6% versus 10.9% last year.
Given our fixed-cost structure, volume declines experienced by our wholesale business translated to a negative margin impact on these businesses. In addition, as discussed last quarter, changes to our consolidated business mix with the acquisition of Joybird and the growth of our Retail segment impacted quarter-over-quarter comparisons. This created an expected 120 basis point drag to operating margin, the combination of 310 basis points higher SG&A, partially offset by an improvement in gross margin from this mix.
In addition, incentives -- increased incentive compensation cost were 170 basis points higher than prior year and changes in employee benefits policies increased costs 40 basis points during the Q4 transition period. GAAP earnings per diluted share for fiscal 2019 fourth quarter was $0.03 versus $0.72 in the prior year period. Non-GAAP EPS was $0.64 per diluted share in the current quarter versus $0.72 in last year's fourth quarter.
Non-GAAP results exclude a $0.03 per share charge for purchase accounting as well as the non-cash charge of $0.58 per share for the termination of the defined benefit pension plan. Also affecting comparability, the fourth quarter includes the increased incentive comp cost of $0.13, a $0.03 per share charge for changes in employee benefits as well. And conversely, last year's fourth quarter included a $0.06 per share benefit related to tax reform.
谢谢Kurt,大家早上好。首先,请允许我提醒您,我们在GAAP和非GAAP基础上展示我们的结果,不包括我们收购的采购会计调整以及公司定额福利养老金计划第四季度终止的非现金费用。我们认为此非GAAP报告更能反映企业的基本趋势和业绩。
在整个2019财年,我们记录了750万美元或每股0.12美元的购买会计费用,其中大部分涉及收购Joybird,这反映在公司和其他10家La-Z-Boy家具画廊商店中,在我们的零售部门。为了保持一致性,我们对先前收购的影响也提出了类似的前期。
退休金计划的终止导致一次性非现金费用为3270万美元或每股摊薄收益0.58美元。与往常一样,我们的新闻稿中包含GAAP与非GAAP的完全对账。这些表格也包含在我们的电话会议幻灯片末尾的附录部分中。
现在,我将简要回顾一下我们整合的第四季度业绩,然后再讨论全年。正如库尔特指出的那样,销售额比去年同期增加了8%,达到4.54亿美元,这反映了Joybird零售业的强劲增长,但对我们批发业务的挑战与行业一致。
本季度GAAP合并营业收入为3700万美元。除了采购会计费用外,非GAAP合并营业收入为3900万美元,而去年同期为4600万美元。按GAAP计算的综合经营利润率为8.2%,而去年为10.9%。非GAAP合并营业利润率为8.6%,而去年为10.9%。
鉴于我们的固定成本结构,批发业务的销量下降转化为对这些业务的负利润影响。此外,正如上个季度所讨论的,随着Joybird的收购以及我们零售业务的增长,我们对合并业务组合的变化影响了季度与季度的比较。这创造了预期的120个基点拖累运营利润率,SG&A的310个基点的组合,部分抵消了这一组合的毛利率改善。
此外,激励措施 - 增加的激励薪酬成本比上一年高170个基点,员工福利政策的变化在第四季度过渡期间增加了40个基点。 2019财年第四季度GAAP每股摊薄收益为0.03美元,而去年同期为0.72美元。本季度非GAAP每股摊薄收益为0.64美元,而去年第四季度则为0.72美元。
非GAAP业绩不包括每股0.03美元的购买会计费用以及终止定额福利养老金计划的每股0.58美元的非现金费用。同样影响可比性的是,第四季度的激励补偿成本增加了0.13美元,员工福利变动每股收费0.03美元。相反,去年的第四季度包括与税制改革相关的每股0.06美元的收益。
Turning to a discussion of our fiscal 2019 full year results. Sales increased 10% or $161 million to $1.75 billion, driven both by growth in our core businesses and from recent acquisitions.
Consolidated operating income on a GAAP basis increased to $131 million and on a non-GAAP basis, to $137 million. GAAP consolidated operating margin declined to 7.4% from 8.2% last year. And this year's non-GAAP operating margin was 7.8% compared to 8.2%.
GAAP earnings per share were $1.44 versus $1.67 in prior year. Non-GAAP EPS for this fiscal year was $2.14 versus $1.68 in the prior fiscal. Again, this year's non-GAAP results exclude the non-cash pension termination charge of $0.58 and the charge for purchase accounting of $0.12 on the year. Fiscal 2018 non-GAAP results exclude a similar charge for purchase accounting of $0.01 per share.
For the full fiscal year, our consolidated GAAP gross margin increased 90 basis points and non-GAAP gross margin increased 110 basis points. Again, the majority of the gross margin increase was due to changes in our consolidated business mix, driven by the growth in retail and the contribution from Joybird, both of which carry the higher gross margins in our wholesale business. Fiscal 2019 GAAP results also include the purchase accounting charges related to our acquisition that were 20 basis points higher than the prior fiscal.
Looking at gross margin percentages by segment, we experienced a decline in upholstery, due to higher supply chain cost and changes to our product mix, which were offset somewhat by higher selling prices. Gross margin improved in our Casegoods segment for the year, primarily driven by increased volumes and a shift in product mix to new higher margin collections.
Our Retail segment's gross margin increased primarily due to the increased design services and custom sales as well as the benefit of acquired stores that have higher margins than our average stores.
Moving on to SG&A for the year. GAAP SG&A as a percent of sales increased 170 basis points in fiscal 2019 compared to fiscal 2018. Non-GAAP SG&A increased 150 basis points adjusted for acquisition-related costs for Joybird. Changes in our consolidated business mix increased SG&A by 200 basis points for the year, reflecting the growth of Joybird and Retail for the roughly three-quarters of the year that we own them.
In addition, incentive compensation costs as a percentage of sales were 80 basis points higher for fiscal 2019, due to our improved financial performance against incentive targets. Partially offsetting higher SG&A was the improved leverage of fixed cost on higher sales dollars.
Our effective tax rate for fiscal 2019 was 26.4% compared with 36.7% in fiscal 2018. Both periods reflect the impact of tax reform, but the statutory rate for each year differed due to our April year-end as tax reform was phased in during our fiscal 2018 year. Absent discrete items, the effective tax rate in fiscal 2019 would have been 25.1%. For fiscal 2020, looking forward, absent discrete items, we estimate our effective tax rate will continue to be in the range of 25% to 26%.
转而讨论我们2019财年的全年业绩。由于我们的核心业务增长和近期收购,销售额增长10%或1.61亿美元至17.5亿美元。
按GAAP计算的合并营业收入增加至1.31亿美元,按非GAAP计算,增至1.37亿美元。 GAAP合并营业利润率从去年的8.2%下降至7.4%。今年的非美国通用会计准则营业利润率为7.8%,而8.2%。
GAAP每股收益为1.44美元,而去年同期为1.67美元。本财年的非GAAP每股盈利为2.14美元,而上一财年为1.68美元。同样,今年的非公认会计原则结果不包括0.58美元的非现金养老金终止费用和当年的0.12美元的购买费用。 2018财年的非GAAP业绩不包括类似的每股0.01美元的购买会计费用。
在整个财政年度,我们的综合GAAP毛利率增加了90个基点,非GAAP毛利率增加了110个基点。同样,毛利率增长的主要原因是由于零售业的增长和Joybird的贡献,我们的综合业务组合发生了变化,两者都带来了我们批发业务的较高毛利率。 2019财年GAAP业绩还包括与我们收购相关的采购会计费用,比上一财年高20个基点。
考虑到细分市场的毛利率,我们经历了室内装潢的下降,原因是供应链成本上升以及我们的产品组合发生变化,而销售价格上涨则有所抵消。我们的Casegoods部门今年的毛利率有所改善,主要受产量增加和产品组合转向新的高利润产品系列的推动。
我们的零售业务的毛利率增加主要是由于设计服务和定制销售的增加以及利润率高于一般商店的收购商店的利益。
进入SG&A一年。与2018财年相比,2019财年GAAP SG&A占销售额的百分比增加了170个基点。非GAAP SG&A根据Joybird的收购相关成本调整后增加了150个基点。我们综合业务组合的变化使得SG&A全年增加了200个基点,反映了Joybird和Retail在我们拥有它们的大约四分之三的增长。
此外,由于我们在激励目标方面的财务表现有所改善,2019财年的激励薪酬成本占销售额的百分比高出80个基点。部分抵消较高的SG&A是固定成本对较高销售额的改善。
我们2019财年的有效税率为26.4%,而2018财年的税率为36.7%。这两个时期都反映了税制改革的影响,但由于我们在4月底期间逐步实施了税制改革,因此每年的法定税率有所不同。 2018财年。如果没有离散项目,2019财年的有效税率将为25.1%。对于2020财年,展望未来,如果没有离散项目,我们估计我们的有效税率将继续保持在25%至26%的范围内。
Regarding our significant non-cash pension termination charge, recall that as part of the redesign of our employee benefits plan, we terminated our defined benefit pension plan for eligible factory hourly employees during the fourth quarter of fiscal 2019. We settled all future obligations under the plan through a combination of lump-sum payments to eligible participants, who elected to receive them and transferred the remaining benefit obligations to a highly rated insurance company.
In connection with this, we recognized a non-cash pre-tax charge of $33 million on our consolidated statement of income, which equated to $0.58 per share. We did not have to contribute any additional operating cash into the plan to settle the obligation. Both the cash usage and the non-cash P&L charge were significantly lower than we initially expected due to favorable developments in the risk premiums we were able to secure and the number of individuals electing lump-sum payments. Terminating the plan, transfers the administration costs and risks of plan funding going forward and allows us to fund more meaningful benefit programs for our employees.
Turning to the balance sheet. In fiscal 2019, we generated $151 million in cash from operating activities. We ended the year with $131 million – $130 million in cash and cash equivalents, $31 million in investments to enhance returns on cash, and $2 million in restricted cash.
During fiscal 2019, we invested $48 million in capital expenditures, primarily related to our new innovation center in Dayton, Tennessee, upgrades to our Dayton manufacturing facility and construction of a new corporate office building for our England subsidiary.
For the full fiscal year, we paid $23 million in dividends and spent $23 million purchasing 800,000 shares of stock in the open market under our existing authorized share repurchase program, which leaves 5.9 million shares of purchase availability under that authorization. We also repaid the remaining $20 million of borrowings outstanding under our revolving credit line in the fourth quarter. Our capital allocation priorities remain to invest in the business to drive growth, and then provide return to shareholders with our dividends and discretionary share buyback.
And finally, turning to our fiscal 2020 year, let me highlight several important items. Regarding leases, beginning with our first quarter of fiscal 2020, we will adopt the new accounting standard on leases and will record all lease debt and related right-of-use assets on our balance sheet. We estimate we will record amounts in the range of $300 million to $325 million on the balance sheet, and we do not anticipate any material impact to our income statement.
Regarding capital expenditures, for fiscal 2020, we expect CapEx to be in the range of $50 million to $60 million, including plant upgrades and improvements to several of our retail stores.
Regarding tariffs, the environment remains volatile. As noted earlier, we expect to continue to pass-through tariffs as a surcharge, resulting in higher selling prices. And we believe with our supply chain structure, we are competitively well positioned against our peers. However, with the broader industry having a negative start to calendar 2019, we may see an impact on demand elasticity with the increased tariffs.
关于我们的重大非现金养老金终止费用,请回忆一下,作为重新设计员工福利计划的一部分,我们在2019财年第四季度终止了符合条件的工厂小时工的固定福利养老金计划。我们解决了所有未来的义务。通过对符合条件的参与者的一次性付款计划,他们选择接收这些付款并将剩余的福利义务转移给高评级的保险公司。
与此相关,我们在合并收益表中确认了3300万美元的非现金税前费用,相当于每股0.58美元。我们无需向计划中提供任何额外的经营现金以履行义务。由于我们能够获得的风险溢价的有利发展以及选择一次性付款的个人数量,现金使用和非现金损益表明显低于我们最初的预期。终止计划,转移管理成本和计划资金的风险,并允许我们为员工提供更有意义的福利计划。
转向资产负债表。在2019财年,我们从经营活动中获得了1.51亿美元的现金。我们在今年结束时的收入为1.31亿美元--1.3亿美元的现金和现金等价物,3100万美元的投资以提高现金回报,以及200万美元的受限制现金。
在2019财年,我们投资了4800万美元的资本支出,主要与我们在田纳西州代顿的新创新中心相关,升级到我们的代顿制造工厂,并为我们的英格兰子公司建造新的公司办公楼。
在整个财政年度,我们支付了2300万美元的股息,并根据我们现有的授权股票回购计划花费了2300万美元在公开市场上购买了800,000股股票,该计划在该授权下留下了590万股购买股份。我们还在第四季度偿还了我们循环信贷额度下剩余的2000万美元未偿还借款。我们的资本配置优先事项仍然是投资于业务以推动增长,然后通过我们的股息和可自由支配的股票回购向股东提供回报。
最后,转到我们的2020财年,让我强调几个重要的项目。关于租赁,从我们2020财年第一季度开始,我们将采用新的租赁会计准则,并将在我们的资产负债表上记录所有租赁债务和相关的使用权资产。我们估计我们将在资产负债表上记录3亿至3.25亿美元的金额,我们预计不会对我们的损益表产生任何重大影响。
关于资本支出,对于2020财年,我们预计资本支出将在5000万美元至6000万美元之间,包括工厂升级和对我们几家零售店的改进。
关于关税,环境仍然不稳定。如前所述,我们预计将继续通过关税作为附加费,导致销售价格上涨。我们相信,凭借我们的供应链结构,我们在与同行竞争中处于有利地位。然而,随着更广泛的行业对2019年的日历出现负面影响,我们可能会看到随着关税的增加对需求弹性的影响。
Regarding seasonality, our first quarter is typically the weakest in terms of sales and earning's across our businesses, due to a general slowdown throughout the furniture industry related to the summer period. As a result, the majority of our manufacturing facilities closed for a week in July for vacation and maintenance. And with lower volume during that period, in addition to the one week without production and shipment, we historically convert at a lower rate during the first quarter.
Further into the year, our change in consolidated sales mix may also affect seasonality of the consolidated company. For our Retail segment and Joybird, the third quarter is typically the highest volume sales quarter, while the fourth quarter is typically our strongest on our wholesale upholstery businesses.
As the Retail and Joybird businesses grow as a percentage of our consolidated sales, third quarter sales could outpace or be level with fourth quarter for the consolidated company in future years.
Regarding SG&A cost trends, in addition to normal inflationary pressures, we would again note the impact of changes on our consolidated business mix with Retail growing and the acquisition of Joybird, which will again drive an approximate 200 to 250 basis point increase in SG&A for the first quarter versus fiscal year's – versus last year's fiscal first quarter, when we did not yet own Joybird or the Arizona retail businesses. We estimate this mix impact to the full year to be an SG&A increase in the range of 100 to 150 basis points.
While in the topic of SG&A, I would note that we have more heavily front loaded advertising investments in the year to support the first quarter launch of our campaign featuring Kristen Bell in fiscal 2020.
And on quarterly results, more broadly, I would remind you that we anticipate Joybird becoming slightly profitable in the back half of fiscal 2020, excluding purchase accounting adjustments.
For comparability, let me note that in fiscal 2019, first quarter results included a $0.03 per share benefit from currency and employee benefits charge changes resulted in one-time $0.07 per share benefit to Q3, offset partially with a $0.03 additional charge in Q4; all of these items being in 2019 and one-time in nature.
And finally, we will continue with our non-GAAP presentation as we go into 2020, excluding purchase accounting adjustments. For acquisitions to date, adjustments are anticipated to be in the range of $0.08 to $0.10 per share for the fiscal year, plus any effect from revaluation of the contingent consideration liability for future earn-outs on Joybird. As a reminder, this earn-out could range from zero to $65 million as we've discussed extensively in previous quarters.
And now, I will turn the call back to Kurt for concluding remarks.
关于季节性,我们的第一季度通常是我们业务中销售额和收入最低的部分,因为整个家具行业与夏季期间相比总体放缓。因此,我们的大部分生产设施在7月份休假一周,用于度假和维护。在此期间,由于产量较低,除了没有生产和发货的一周外,我们历史上第一季度的转换率也较低。
此外,我们对综合销售组合的变化也可能影响合并公司的季节性。对于我们的零售细分市场和Joybird,第三季度通常是销量最高的季度,而第四季度通常是我们批发室内装潢业务中最强劲的。
随着Retail和Joybird业务在合并销售额中的比例增长,未来几年第三季度销售额可能超过合并公司第四季度的水平。
关于SG&A成本趋势,除了正常的通胀压力之外,我们还会再次注意到变化对我们整合业务组合的影响,零售增长和Joybird的收购,这将再次推动SG&A增加约200至250个基点。第一季度与财政年度相比 - 与去年第一季度相比,当时我们尚未拥有Joybird或亚利桑那州的零售业务。我们估计这种混合对全年的影响将在100到150个基点的范围内进行SG&A增长。
在SG&A的主题中,我会注意到,我们在今年有更多的前期广告投资,以支持我们在2020财年以Kristen Bell为特色的活动的第一季度发布。
在季度业绩方面,更广泛地说,我想提醒大家,我们预计Joybird将在2020财政年度后半年实现小幅盈利,不包括采购会计调整。
为了便于比较,请注意,在2019财年,第一季度业绩包括每股0.03美元的货币收益和员工福利费用变化导致第三季度每次一次性收益0.07美元,部分抵消了第四季度0.03美元的额外费用;所有这些物品都在2019年,一次性使用。
最后,我们将继续我们进入2020年的非GAAP报告,不包括采购会计调整。对于迄今为止的收购,预计本财政年度的调整范围为每股0.08美元至0.10美元,加上对Joybird未来收益的或有对价负债重估的任何影响。提醒一下,我们在前几个季度已经进行了广泛的讨论,这笔盈利可能从零到6500万美元不等。
现在,我将把电话转回库尔特作总结发言。
Kurt Darrow
Thank you, Melinda. In the shorter term, we are facing several hurdles with the fluid tariff environment, geopolitical uncertainty and the negative growth posted by the furniture industry for the first calendar quarter.
But with that said, with our strong brand, multi-channel distribution network and predominantly domestic manufacturing footprint, we believe we are competitively well-positioned in the marketplace. Additionally, our balance sheet is strong, which will allow us to weather a possible economic downturn.
I'm so proud of the work the La-Z-Boy team has accomplished this year. We are playing offense and implementing creative solutions to optimize our portfolio of powerhouse brands, maximize the reach and efficiencies of our supply chain and capture new and different consumers. We are excited about the future narrative of La-Z-Boy and believe the best is yet to come.
We appreciate your interest in La-Z-Boy Incorporated, and now we'll turn over the call to Kathy to provide the instructions for getting into the queue.
谢谢你,梅琳达。从短期来看,我们面临着流动性关税环境,地缘政治不确定性以及家具行业第一季度负增长的几个障碍。
但话说回来,凭借我们强大的品牌,多渠道的分销网络以及主要的国内制造足迹,我们相信我们在市场上具有良好的竞争优势。此外,我们的资产负债表非常强劲,这将使我们能够度过可能的经济衰退。
我为La-Z-Boy团队今年的成就感到自豪。我们正在进攻并实施创新解决方案,以优化我们的强大品牌组合,最大化我们供应链的范围和效率,并吸引新的和不同的消费者。我们对La-Z-Boy的未来叙述感到兴奋,并相信最好的未来还未到来。
我们感谢您对La-Z-Boy Incorporated的兴趣,现在我们将把Kathy的电话交给Kathy提供进入队列的说明。
Kathy Liebmann
Thank you, Kurt. We'll begin the question-and-answer period now. Christy, will you please review the instructions for getting into the queue to ask questions?
谢谢Kurt。 我们现在开始问答时间。 克里斯蒂,请你查看进入队列提问的说明吗?
问答环节
Absolutely. Thank you. The floor is now open for questions. [Operator Instructions] And we'll take our first question from Bradley Thomas with KeyBanc Capital Markets. Please go ahead.
绝对。 谢谢。 现在该问题已经开放。 [操作员说明]我们将从布拉德利托马斯那里获得KeyBanc Capital Markets的第一个问题。 请继续。
布拉德利托马斯
Hey, good morning, Kurt, Melinda, and Kathy. Let's see, I wanted to focus on the sales trends and just follow-up on the slowdown that you all experienced in the quarter in the upholstery and Casegoods segments. And Kurt, if you could just give us an update about how you're thinking about the health of those two segments going forward, particularly when you contrast it against what's been very strong same-store sales and strong merchandise and exciting new advertising campaign that's been helping your retail segment?
嘿,早上好,Kurt,Melinda和Kathy。 让我们看看,我希望专注于销售趋势,并且只关注您在室内装潢和Casegoods细分市场中所经历的经济放缓。 还有Kurt,如果你能给我们一个关于你如何考虑未来这两个细分市场的健康状况的最新信息,特别是当你将它与强大的同店销售和强大商品以及激动人心的新广告活动进行对比时。 一直在帮助你的零售业?
Kurt Darrow
Well, I would have a couple of comments on that, Brad. Number one, we reminded people earlier that we are in the furniture business, and everybody that reported numbers in the first four, five months of the year showed a slowdown. And we weren't immune to that. But our U.S. business is fairly healthy. But then you take the effects -- for the La-Z-Boy brands. Then you take the effects of -- we've got a significant business in Canada, which we've talked about in the call; we've got a business in the U.K. and with what's going on there.
And when things get a little tougher, sometimes our non-branded companies don't do quite as well as the La-Z-Boy brand. So it's a mixture of things there that we're dealing with. And similarly, we talked in February about we were pleased with Presidents' Day weekend, and things got softer after that.
We were very pleased with the Memorial Day weekend, but that's no prediction that the trend is going to continue. So we don't think there is anything systemically wrong. I think you see with our store performance that the core La-Z-Boy brand is holding up real well. But we've got some other parts of that business that have normally been consistent with the La-Z-Boy brand, and for the last few months, that hasn't been the case.
嗯,我会对此有几点评论,布拉德。排名第一,我们早些时候提醒过人们,我们从事家具业务,并且每年前四,五个月报告数字的人都表现出放缓。而且我们也不能幸免。但我们的美国业务相当健康。但是你会为La-Z-Boy品牌带来影响。然后你就会受到影响 - 我们在加拿大开展了一项重要的业务,我们在电话会议上已经谈到了这一点;我们在英国开展业务,并在那里发生了什么。
当事情变得更加艰难时,有时我们的非品牌公司的表现不如La-Z-Boy品牌。所以这是我们正在处理的事情的混合物。同样地,我们在二月份谈到我们对总统日周末感到满意,之后事情变得更加温和。
我们对阵亡将士纪念日周末感到非常满意,但这并不能预测这种趋势会持续下去。所以我们认为没有任何系统错误。我认为,凭借我们的店铺表现,核心的La-Z-Boy品牌正在保持良好状态。但我们已经拥有该业务的其他部分通常与La-Z-Boy品牌一致,而在过去的几个月中,情况并非如此。
布拉德利托马斯
And then with respect to the price increases that you are putting through, can you just give us an update as of today, how much your price is up maybe year-over-year? And as you look forward the next couple of quarters, do we need to put through more price increases given the timing of raw materials are coming in and goods are coming in that are hit with the tariff? How should we think about that?
然后就你所提出的价格上涨而言,你能否在今天给我们一个更新,你的价格可能与去年同期相比多少? 当你期待接下来的几个季度时,我们是否需要提高价格,因为原材料的供应时机正在进入,而且关税受到影响的货物即将到来? 我们该怎么想呢?
Kurt Darrow
I think we outlined that, Brad, pretty well in the call. We took a 2% and 3% increase on the first round of tariffs, which was some time ago, and this next time around, it's…
我想我们在电话会议中很好地概述了布拉德。 我们在第一轮关税上增加了2%和3%,这是一段时间以前,下一次,它是......
Melinda Whittington
We're up to -- with the Chinese tariffs on our portfolio, we're up to about 4% across the portfolio. It depends on if you're power or non-power on the Chinese tariffs. Of course, everything is volatile. That's what the adjustment -- the first round of Chinese tariffs, we took that first round. We're up to; call it, across the blended portfolio just under 5% on Chinese tariffs. Mexico came and went in the last couple of weeks, which would have created another round of pricing. Canada has come off.
So at this point, we are -- with just pricing that's come out in like two, three weeks ago, we are whole in what we're trying to pass through. What we don't know is how elasticity will be impacted on that pricing or what else will come along in the next round of tariffs, which again, we would still try to pass through. But at some point, you're just hitting an elasticity point that could be troubling.
Particularly on the back of -- recall, over the last two years, the industry has seen some pretty significant upticks in raw material charges that we're starting to see become a tailwind instead of a headwind. But overall, furniture prices have certainly taken an uptick over the last two years.
我们很高兴 - 根据中国对我们投资组合的关税,我们在整个投资组合中的投资率高达4%左右。这取决于你是否对中国的关税有权力或无权力。当然,一切都很不稳定。这就是调整 - 第一轮中国关税,我们采取了第一轮。我们很高兴;称之为中国关税的混合投资组合不到5%。过去几周,墨西哥来来往往,这将产生另一轮定价。加拿大已经脱落。
因此,在这一点上,我们 - 就像两周,三周前的定价一样,我们完全在我们想要通过的内容中。我们不知道的是弹性将如何影响定价或下一轮关税还会产生什么,我们仍会试图通过。但在某些时候,你只是达到一个可能令人不安的弹性点。
特别是在回顾之后 - 在过去两年中,该行业已经看到一些相当显着的原材料费用上涨,我们开始看到它成为顺风而不是逆风。但总的来说,过去两年家具价格肯定上涨了。
Kurt Darrow
Yeah. And I think we saw that the combination of all those things really hit the wall in Canada when you add on the currency. So, I think some of the furniture coming from America in Canada is 30%, 40% more expensive now given the currency. So there could come a time, Brad, when the effect on volume and not running our plant at the level we want to is better than passing on more tariff. But we don't believe we've reached that point yet, but we'll keep a watchful eye on it.
是啊。 而且我认为,当你加入货币时,我们看到所有这些事情的组合在加拿大真正发生了变化。 因此,我认为来自美国加拿大的一些家具是30%,现在因为货币而昂贵40%。 所以可能有一段时间,布拉德,当对数量的影响而不是我们想要的水平运行我们的工厂比传递更多的关税更好。 但我们不相信我们已达到这一点,但我们会密切关注它。
布拉德利托马斯
Great. And if I could add one more on Joybird, it's really been experiencing some exciting growth. Can you help us think about how much you think Joybird could be up this coming year? Just, obviously, I know -- I'll tend to not tie it on sales, but obviously, it can create a lot of variability given how fast it's been growing historically. For example, how much was the $22 million up year-over-year in 4Q? And again, how are you thinking about it going forward?
非常好。 如果我可以在Joybird上添加一个,它真的经历了一些令人兴奋的增长。 你能帮我们思考一下,你认为Joybird在未来一年会有多大起作用吗? 很明显,我知道 - 我倾向于不把它与销售挂钩,但很明显,考虑到它在历史上的增长速度,它可以产生很多变化。 例如,第四季度的同比增长2200万美元多少钱? 再说一遍,你是怎么想的呢?
Kurt Darrow
Well, we're not going to give you the exact. But I would say, honestly, we don't know because we are slightly behind in the integration plan we have. But we're very pleased that we are making their product now in Dayton, Tennessee. We are -- we have filled our regional distribution centers with their products, so they can get -- consumers can get product in a week or less.
Having half the line made on the East Coast, cuts down the time and the transportation cost. But just if you just want out of progression, Brad, we bought them when they were on a $50 million to $55 million pace. And now after owning them for less than nine months, we believe they're on a $70 million to $80 million pace. And we would expect that to be a higher pace all next year if everything we have comes together.
Now another worry there is if the Mexican tariffs ever come back into play, they would be affected on that with the full tariff burden on finished goods, which would be significantly more price or profit than we anticipated.
But everything -- from our standpoint, everything is going as planned. It's not just going as fast as we want. But the teams are working hard on getting everything integrated. And the big takeaway here though, for our company, this gives us a new customer and a new channel that we're not attracting with the La-Z-Boy brand or in the La-Z-Boy stores. And it's very accretive to everything we're trying to do from a growth standpoint.
好吧,我们不会准确地给你。但我会说,老实说,我们不知道,因为我们在整合计划方面略有落后。但我们很高兴我们现在在田纳西州代顿生产他们的产品。我们 - 我们已经在我们的区域配送中心填充了他们的产品,因此他们可以获得 - 消费者可以在一周或更短时间内获得产品。
在东海岸拥有一半的生产线,减少了时间和运输成本。但是,如果你只是想要进展,布拉德,我们在它们以5000万到5500万美元的速度买下它们。现在拥有它们不到9个月之后,我们相信它们的价格将达到7000万到8000万美元。如果我们拥有的一切都聚集在一起,那么明年我们就会期待更高的节奏。
现在另一个担心的是,如果墨西哥关税重新发挥作用,它们将受到影响,因为成品的全部关税负担,这将比我们预期的价格或利润大得多。
但是一切 - 从我们的角度来看,一切都按计划进行。它不仅仅是我们想要的速度。但是团队正在努力将所有内容整合在一起。尽管如此,对于我们公司来说,这给了我们一个新客户和一个新渠道,我们不会吸引La-Z-Boy品牌或La-Z-Boy商店。从增长的角度来看,它对我们所做的一切都非常有益。
布拉德利托马斯
It's very helpful. Thank you so much.
这非常有帮助。 非常感谢。
Kurt Darrow
Thank you, Brad.
谢谢你,布拉德。
会议主持员
[Operator Instructions] And our next question comes from Anthony Lebiedzinski with Sidoti & Company. Please go ahead.
[操作员说明]我们的下一个问题来自Anthony Lebiedzinski和Sidoti&Company。 请继续。
Anthony Lebiedzinski
Yes, good morning. And thank you for taking the question. So just wanted to follow-up about Mexico. So obviously, there was a recent threat of potential tariffs that went away. But longer-term, are you perhaps rethinking your supply chain? Or is it just too early at this point? How are you guys thinking about that?
是的,早上好。 谢谢你提出这个问题。 所以只想跟进墨西哥。 很明显,最近潜在关税的威胁已经消失。 但从长远来看,您是否正在重新思考供应链? 或者现在还为时尚早? 你们是怎么想的?
Kurt Darrow
I think the broader answer to that, Anthony, and good morning to you too. I think we think our supply chain all the time. So we're flexible. We're nimble. There's been a big move to Vietnam in the industry with products out of China. We still think Mexico is advantageous to us from a speed standpoint. And for us, to deliver the custom-order promise in four weeks or less, it would be hard to do that. We might be able to save a little bit of money, but it would destroy one of the competitive advantages we have is doing custom.
And today, in the La-Z-Boy Furniture Galleries stores, nearly 50% of all our business is either in-home design or custom. So, there's more factors than just cost. And we also don't want to make one bet in any one country outside of the United States or one currency. So we're flexible on how much of a given commodity or anything that we do in these various countries.
So it's ever changing. There is no road map, because these things are just fluid right now and get announced, and you have to react. But we've got a number of contingency plans should something change permanently that we can react to.
我想更广泛的答案,安东尼,也祝你早安。我想我们一直都在考虑供应链。所以我们很灵活。我们很敏捷。随着产品走出中国,越南在这个行业已经有了很大的进步。我们仍然认为墨西哥从速度的角度来看对我们有利。对我们来说,要在四周或更短的时间内完成定制订单承诺,就很难做到这一点。我们或许可以节省一点钱,但它会破坏我们所做的一种竞争优势。
今天,在La-Z-Boy家具画廊商店中,我们所有业务的近50%是家居设计或定制。因此,除了成本之外,还有更多因素。而且我们也不想在美国以外的任何一个国家或一种货币上下注。因此,我们可以灵活地确定某些特定商品或我们在这些不同国家/地区所做的任何事情。
所以它一直在变化。没有路线图,因为这些东西现在只是流动而且得到宣布,你必须做出反应。但是,如果我们可以做出永久性改变,我们就会制定一系列应急计划。
Anthony Lebiedzinski
All right. That's good to hear. So, moving on to a different topic. So in your 10-K, you talked about your expectation for higher costs in fiscal 2020 for raw materials, transportation, which includes ocean freight, costs and some other things. So, can you perhaps give us some more detail as to what you guys expect from a cost perspective?
行。 听起来还不错。 所以,转到另一个主题。 因此,在您的10-K中,您谈到了您对2020财年原材料,运输(包括海运,成本和其他一些事项)的更高成本的期望。 那么,您是否可以从成本角度为我们提供一些更详细的信息?
Melinda Whittington
Yes. Just to clarify, raw material inputs have actually become a tailwind. So some of those, so steel, poly and some of our wood input costs that were at all-time highs, call it, six months to 12 months ago, have actually become a tailwind consistent with the rest of the industry, but it's the rest of our input costs that continue to see increases.
And so that was really -- the point of that comment is to make the point that it's a balance. While we appreciate being able to leverage the tailwinds with some of those raw material costs that we priced for over the last two years, we are seeing other input costs. And as you know, transportation being one of them that are definitely up year-over-year, and we don't see those trends easing similar with just employee costs, including insurances, health insurances and those types of benefits.
是。 只是为了澄清,原材料投入实际上已成为一个顺风。 所以其中一些,所以钢铁,聚合物以及我们的一些木材投入成本处于历史最高水平,称之为六个月到12个月前,实际上已成为与行业其他部门一致的顺风,但它是 其余的投入成本继续增加。
事实就是这样 - 评论的重点是要说明这是一个平衡点。 虽然我们很高兴能够利用我们在过去两年中定价的一些原材料成本来利用顺风,但我们看到了其他投入成本。 如你所知,交通运输是其中一个肯定会逐年增加的运输,我们并不认为这些趋势与员工成本相似,包括保险,医疗保险和这些类型的福利。
Anthony Lebiedzinski
Got it. Okay. Thanks for that explanation and clarification. So, yeah, as far as the Retail segment, obviously, another good quarter there. You mentioned that you do have a higher ticket driving that same -- delivered same-store sales increase. Can you give us a sense as to the magnitude? I just wanted to get a better understanding of traffic versus ticket as to what's driving the performance there. And whether -- and also, while we're at that subject, your thoughts on the sustainability of that going forward?
得到它了。 好的。 感谢您的解释和澄清。 所以,是的,就零售业而言,显然是另一个好的季度。 你提到你确实有更高的票价驾驶 - 同店销售增加。 你能给我们一个关于幅度的感觉吗? 我只是想更好地了解流量与票价,以及在那里推动业绩的因素。 是否 - 而且,当我们在这个主题时,您对未来可持续性的看法?
Kurt Darrow
Well, let me talk about the mix between average ticket and traffic. It changes monthly. It's not a consistent number. Our traffic has kind of leveled out at a degree that is good for us. We're not seeing the 6%, 8%, 10% down traffic anymore. So it's stabilized. It's -- frankly, in the last four months, some months, traffic has been slightly up and slightly down. So that's a positive sign.
We anticipate the traffic to get a bump with our increased investment in Kristen Bell and the brand platform. And so -- but it's just -- it's all a matter of our core sales people, our retail consultants, our designers, connecting with the customers, making them aware of everything La-Z-Boy has to offer and talking about being able to do your whole room or a series of rooms rather than selling individual items.
And that's really been the story that we've -- the journey we've been on for the last number of years. And unless we would see a pretty substantial economic slowdown, which is not in our plan for this year, I would not see a degradation to the ticket in the new horizon and think the same-store growth is -- continue to go up.
好吧,我来谈谈平均票价和流量之间的混合。它每月都在变化。这不是一致的数字。我们的交通在某种程度上对我们有利。我们再也没有看到6%,8%,10%的流量下降。所以它稳定了。坦率地说,在过去四个月,几个月里,流量略有上升而且略有下降。所以这是一个积极的迹象。
我们预计,随着我们对Kristen Bell及品牌平台的投资增加,交通将受到冲击。所以 - 但它只是 - 这完全取决于我们的核心销售人员,我们的零售顾问,我们的设计师,与客户联系,让他们了解La-Z-Boy提供的所有内容并谈论能够做你的整个房间或一系列的房间,而不是出售个别物品。
这就是我们的故事 - 我们过去几年的旅程。除非我们看到一个相当大的经济放缓,这不是我们今年的计划,否则我不会看到新的视野中的门票退化,并认为同店增长 - 继续上升。
Anthony Lebiedzinski
Got it. Okay. Thanks for that. And lastly, as far as the up spending on advertising that you previously mentioned, can you give us a sense as to the magnitude of that up spend?
得到它了。 好的。 感谢那。 最后,就你之前提到的广告支出而言,你能否让我们了解这种支出的幅度?
Melinda Whittington
Yes. We don't call out specific numbers, but obviously, given that we've made an investment in Kristen, we want to make sure we get a -- the maximum bang for our buck there, I guess, I would say. So, we definitely are investing a bit more into marketing this year in conjunction with our licensee partners, so across the entire Furniture Galleries network. And that is more heavily skewed than would normally be the case into the front half of the year, particularly the first quarter with the launch.
是。 我们不会说出具体的数字,但很明显,鉴于我们已经在Kristen进行了投资,我们希望确保我们得到一个 - 我认为最大的收益,我想,我想说。 因此,我们肯定会与我们的被许可方合作伙伴一起投入更多的营销,因此在整个家具画廊网络中。 而这种情况比今年上半年的情况更为严重,尤其是第一季度的推出。
Anthony Lebiedzinski
Got it. All right. Thank you and best of luck.
得到它了。 行。 谢谢你,好运。
Kurt Darrow
Thank you, Anthony.
谢谢,安东尼。
Melinda Whittington
Thank you.
谢谢。
会议主持员
And our next question comes from Bobby Griffin with Raymond James. Please go ahead.
我们的下一个问题来自Bobby Griffin和Raymond James。 请继续。
Bobby Griffin
Good morning, everybody. Appreciate you taking my questions.
大家早上好。 感谢您接受我的问题。
Kurt Darrow
Good morning, Bobby.
早上好,鲍比。
Bobby Griffin
Kurt, I wanted to go back to your comments about the furniture prices in Canada with currency, raw materials and tariffs. They were upwards of up 30%, 40% year-over-year. When did -- at what price level did you start to see the deterioration in unit volumes? Was it 15% or 20%? Just probably we can get a flavor of what might be the tipping point here in the U.S. on prices?
库尔特,我想回到你对加拿大家具价格的评论,包括货币,原材料和关税。 它们同比增长30%,同比增长40%。 什么时候 - 你以什么价格水平开始看到单位数量的恶化? 是15%还是20%? 也许我们可以了解一下美国价格可能成为什么转折点?
Kurt Darrow
Yes. That's a hard -- I don't have that data right here in front of me, Bobby. And then I would go back to a statement Melinda made. The tariffs and all were on top of the raw material increases that happened within the last two years, too.
So it's not any one of those things individually. Those could have all been dealt with. It's the cumulative effect of raw materials for that hitting the all-time high, transportation costs all that. Then the U.S. tariffs, the Chinese tariffs, the retaliatory tariffs. And then the double whammy for Canada is the currency.
So all I can tell you is that as the things escalated in our fiscal 2019, each quarter last year, our business in Canada continued on a downward slope. And it was very refreshing to see a change in that direction in May.
One quarter doesn't make the year or one month doesn't make the year, but we saw that the GAAP to the U.S. performance on our Canada business, both wholesale and retail, every quarter in 2019 go down and down and down each quarter, percentage-wise.
是。这很难 - 我没有把这些数据放在我面前,Bobby。然后我会回到梅琳达发表的声明。关税和所有关税都是在过去两年内发生的原材料增加之上。
所以这不是任何一个单独的事情。这些都可以处理完毕。这是原材料的累积效应,因为它达到了历史最高的运输成本。然后是美国关税,中国关税,报复性关税。然后加拿大的双重打击是货币。
所以我可以告诉你的是,随着我们2019财年(去年每个季度)的事情升级,我们在加拿大的业务继续下滑。在5月看到这个方向发生了变化,这真是令人耳目一新。
四分之一不会使一年或一个月没有成为年度,但我们看到美国公认会计准则对美国加拿大业务(包括批发和零售业)在2019年每个季度的表现都在每个季度下降和下降百分比。
Bobby Griffin
Okay. And the one thing that changed in May was just the removal of the retaliatory tariff?
好的。 而5月份改变的一件事就是取消了报复性关税?
Kurt Darrow
Well, that's the biggest thing. I'm not -- I don't have it in front of me. I don't know what the currency did off the top of my head. And that came down a little bit, too, but certainly, the tariff coming off was a relief. And I don't have fresh intelligence on what our retail partners are doing. How much of that they're passing on? How much they're eating themselves? How they're merchandising that? But obviously, that was a bit of very good news. And there has to be some correlation between that and the change of direction of the pace of the business.
嗯,这是最重要的事情。 我不是 - 我没有在我面前。 我不知道货币的作用是什么。 而且这也有点下降,但当然,关税下降是一种解脱。 我对零售合作伙伴正在做的事情没有新的了解。 他们传递了多少? 他们自己吃多少钱? 他们如何推销? 但显然,这是一个非常好的消息。 并且它与业务节奏方向的变化之间必然存在某种相关性。
Melinda Whittington
And always keep in mind, while the Chinese tariffs are on component parts, so 25% equates to 4% kind of increase in what we're passing through. That Canadian tariff was 10% on finished goods, so that going away is a really dramatic impact and immediate.
并始终牢记,虽然中国关税是关键部分,但25%相当于我们所经历的4%的增长。 加拿大关税对成品的关税为10%,因此走开是一个非常巨大的影响并立即产生影响。
Bobby Griffin
Okay. I appreciate that. And then secondly from me, if you look on, I guess, in your non-branded wholesale business, the slowdown that happened, call it, year-to-date with some of the weather, was there any meaningful change in the kind of level of products people were ordering or purchasing like a trade down instead of buying a $2,000 sofa, you saw more common of $1,200 sofa. Just to get a sense if your non-branded retail partners are seeing something different out of their consumers.
好的。 我很感激。 然后在我看来,如果你看一下,我想,在你的非品牌批发业务中,发生的减速,称之为年初至今的一些天气,是否有任何有意义的变化。 人们订购或购买的产品水平如下降,而不是购买2000美元的沙发,你看到更常见的1,200美元的沙发。 只是为了了解您的非品牌零售合作伙伴是否看到了与消费者不同的东西。
Kurt Darrow
My sense is that with the marketing and the effort behind our brand and our stores and all the things that we do, we are not the first level of distribution that sees this impact. But a lot of what our non-branded businesses appeal to are smaller dealers, dealers in rural communities, dealers who need a distributor supplier to help them. And I think typical to past slowdowns, we started seeing some of our smaller dealers suffer earlier or faster than the majors. They just don't have as many options given the benefit of scale that some of the rest of our -- the big customers have. So we didn't see it at any one geography area, any one customer segment. But, I think, there is some indication that some of the smaller dealers may be feeling the effects of all this conversation about the world going on, affecting their customers a little more.
我的感觉是,通过我们的品牌和我们的商店以及我们所做的所有事情背后的营销和努力,我们不是第一个看到这种影响的分销水平。 但是,我们的非品牌企业吸引的很多是小型经销商,农村社区的经销商,需要经销商供应商帮助他们的经销商。 而且我认为过去经济衰退的典型特征是,我们开始看到一些较小的经销商比主要经销商更早或更快受苦。 他们只是没有那么多的选择,因为我们的其他一些人 - 大客户都有规模的好处。 所以我们没有在任何一个地理区域,任何一个客户群看到它。 但是,我认为,有迹象表明,一些较小的经销商可能会感受到所有关于世界的谈话的影响,对他们的客户产生更多影响。
Bobby Griffin
Okay. I appreciate that. And then, when we look at the first half of next fiscal year and comp with a higher advertising, the traditional 1Q slowdown, maybe some of the inflationary pressures and a little bit of uncertainty here, should we assume for first half operating income to be down year-over-year? Or any color there to help us, maybe, right-size the model versus last year? And this is on a non-GAAP basis, I'm sorry.
好的。 我很感激。 然后,当我们看下一财政年度的上半年,并考虑更高的广告,传统的第一季度放缓,可能是一些通胀压力和一些不确定性,我们应该假设上半年的营业收入是 同比下降? 或者那里的任何颜色可以帮助我们,也许,与去年相比,模型尺寸合适? 这是非GAAP的基础,对不起。
Melinda Whittington
Yes. I'm hesitant to get into anything that feels like guidance per se. But certainly, there are challenges to our summer months.
是。 我对进入任何感觉像指导本身的事情犹豫不决。 但当然,我们的夏季也存在挑战。
Kurt Darrow
And Bobby, the hesitance of us to answer that question. So it was announced yesterday, I guess, that our President and the Chinese Premier are going to meet. And so, what if they leave from there and there's a big change. Then obviously, we would all be more optimistic. I'm not optimistic necessarily that's going to happen. But the predictability of what is going to happen in the next six months, given what happened in the last six months and the -- you don't get a lot of time to plan for these things that get announced overnight.
So it's a -- you just go through a litany of things; if the interest rates are cut, if this or that. So you make your models for a lot of companies, you're probably as good at it right now as we are. But we don't have a crystal ball. We have a crystal ball of what we're planning to do and how we're executing and where we think our pinch points are and all that. But as far as the broader economy and all the things that are going on, it's not easy to predict.
而鲍比,我们对回答这个问题的犹豫不决。 因此,我想,昨天我们的总统和中国总理将会见面。 那么,如果他们离开那里会发生很大的变化。 显然,我们都会更乐观。 我不会乐观地发生这种情况。 但考虑到过去六个月发生的事情以及 - 你没有花很多时间来计划这些在一夜之间宣布的事情,未来六个月会发生什么的可预测性。
所以它是 - 你只是经历了一连串的事情; 如果降低利率,如果这个或那个。 所以你为很多公司制作模型,你现在可能就像我们一样擅长。 但我们没有水晶球。 我们有一个水晶球,我们正在计划做什么以及我们如何执行以及我们认为我们的注意点在哪里以及所有这些。 但就更广泛的经济和所有正在发生的事情而言,预测并不容易。
Bobby Griffin
Okay. And, I guess, I'll try to sneak one more in here. Melinda, can you maybe just update us on capital allocation? How do you view the leases in terms of a total debt? Do you have a total adjusted debt target or net debt target that you look at now with the leases? And share buyback was down a little bit this year. Your stocks kind of pulled back here a little bit. How should we think about share buybacks going forward?
好的。 而且,我猜,我会尝试在这里再偷一次。 梅琳达,您能否就资本分配向我们提供最新信息? 您如何看待总债务的租赁? 您是否有现在通过租约看到的调整后的债务总目标或净债务目标? 今年股票回购略有下降。 你的股票有点退回到这里。 我们应该如何看待未来的股票回购?
Melinda Whittington
Yes. I mean, broadly, the lease accounting change is a paper accounting change, right? So that really doesn't change how we think about debt or overall managing our balance sheet. As you know, we've been pretty conservative in recent years on how we manage the balance sheet. We have essentially no debt right now other than the leases. And, I guess, the second piece to that is relative to cash usage in the year.
We had two things this year: paying off those two -- at this past year, paying off those two acquisitions, as well as we expected to need to put a healthy sum of money into terminating the pension. And so, we did back off a bit on share buyback for that reason, knowing we had some unusual uses in the year.
In general, we've always said that, sure, first, we'll invest in our business, and then we'll give money back to the shareholders through dividends and share repurchase. At minimum, we would always offset any dilution. But this past year was a bit of an abnormality in how much share buyback we did, because of the other uses in the year.
是。我的意思是,从广义上讲,租赁会计变更是纸面会计变更,对吧?所以这并没有改变我们对债务或整体资产负债表管理的看法。如您所知,近年来我们对资产负债表的管理方式非常保守。除租约外,我们现在基本上没有债务。而且,我想,第二部分是相对于当年的现金使用情况。
我们今年有两件事:在过去的一年里,还清这两项收购,以及我们预计需要投入一笔健康的资金来终止退休金。因此,我们因为这个原因在股票回购方面做了一些退步,因为我们知道今年有一些不寻常的用途。
总的来说,我们总是说,首先,我们将投资于我们的业务,然后我们将通过股息和股票回购向股东回馈资金。至少,我们总是会抵消任何稀释。但由于今年的其他用途,过去的一年在我们做多少股票回购方面有点异常。
Bobby Griffin
Okay. I appreciate you guys taking all my questions. Best of luck going forward in the summer and some of this uncertainty in front of us.
好的。 我很感谢你们提出我的所有问题。 祝你在夏天好运,在我们面前有一些不确定性。
Melinda Whittington
Makes it fun.
让它变得有趣。
会议主持员
And we have a final question from Dillard Watt from Stifel. Please go ahead.
我们还有来自Stifel的Dillard Watt的最后一个问题。 请继续。
Dillard Watt
Thanks. Good morning. Melinda, I wanted to talk a little bit about CapEx. It was up in 2019, I think, primarily due to the new innovation center in Dayton and then, I think, as well as some, I guess, some ongoing improvements in the manufacturing. And we're now moving up, again, $50 million to $60 million this year.
Could you help, kind of, bridge the difference between, maybe, moving from fiscal 2018 to 2019 and now into 2020? And maybe how much of that is just the timing of store projects? And, sort of, what's maybe a longer-term go-forward rate we can think about?
谢谢。 早上好。 梅琳达,我想谈谈资本支出。 我认为,这是在2019年,主要是由于代顿的新创新中心,我认为,以及一些,我猜,制造业正在进行一些改进。 而今年我们现在再次向上移动5000万美元到6000万美元。
您是否可以帮助弥补从2018年到2019年以及现在到2020年之间的差异? 也许这有多少只是商店项目的时间安排? 而且,有什么可能是我们可以考虑的长期前进率?
Melinda Whittington
Sure. Well, I think we've been more, as you said, in the 30 to 40 range historically. We definitely have -- are in the process of making investments to modernize some of our plants, and we've talked a lot about those buildings, the Dayton Innovation Center, as well as making updates to our Dayton, Tennessee plants.
I think we started 2019 calling CapEx more in the $60 million to $70 million range. I may be off on that a little bit. But what we actually ended up spending in 2019 actually came down a bit. Simply, as we finished up all those Dayton, Tennessee projects, the plant project is -- a bit of that spend has slid into our 2020 numbers.
So that's why you see us right now calling a number in the $50 million to $60 million range for 2020. That carries – is the carryover of some of those final projects in Dayton, another plant update and so forth. I do think after that I would anticipate, in the out years, starting to see that, maybe not revert all the way down to the $30 million to $40 million you saw in the past.
But these are definitely big investment years, as we finish out some of the plant work we want to do, on top of the ongoing projects, as you mentioned, always on store renovations. And, of course, investments in our own infrastructure as well, IT projects and those types of things.
当然。嗯,我认为,正如你所说,我们在历史上已经在30到40的范围内。我们肯定有 - 正在进行投资以使我们的一些工厂现代化,我们已经谈了很多关于这些建筑,代顿创新中心,以及更新我们的田纳西州代顿工厂。
我认为我们从2​​019年开始在6000万到7000万美元的范围内更多地使用CapEx。我可能会稍微离开。但实际上我们在2019年的支出实际上已经下降了一些。简单地说,当我们完成田纳西州代顿项目的所有项目时,工厂项目就是 - 有一点花费已经滑入2020年的数字。
因此,这就是为什么你现在看到我们在2020年拨打价值在5000万到6000万美元范围内的数字。这就是代顿的一些最终项目的结转,另一个工厂更新等等。我确实认为,在那之后我会预料到,在过去的几年里,我们开始看到,也许不会一直回到你过去看到的3000万到4000万美元。
但这些肯定是投资的大年,因为我们完成了一些我们想要做的工厂工作,正如你提到的那样,正在进行的项目,总是在商店装修上。当然,还要投资我们自己的基础设施,IT项目和那些类型的东西。
Kurt Darrow
And Dillard, I would add, this is not a new phenomenon. What we've been doing in the last seven or eight years is, we went through a long period of time, the recession, prior to that, when we made some ill-fated acquisitions and all. But we didn't have any capital to invest. So we went a long time without keeping our facilities in the manner that we should.
So we've been playing catch-up with our IT systems. And five years ago, or four years ago, we built the new headquarters. We spent a lot of money in Dayton. Our distribution centers have all been moved and upgraded. Our last big project is going to kick off this year, and that is in our Neosho, Missouri plant.
And if you think about the Dayton plant that we're just finishing up on and Neosho, they manufacture nearly 70% of all the furniture we sell in the U.S. So it's critical that those facilities are up-to-date, have new technology in them, are pleasant places to work for our people. Because every place we have a business, we're in a talent war to keep our people and give them some amenities.
So this is the last really big facility that we have to -- but given 150 stores that we own and six plants and all the store models and everything, this business needs capital investment every year or you get far behind and you have to play catch-up. We're trying to get to a point where, hopefully, in a year or two, we can give you a normal CapEx maintenance part of our CapEx that you can count on. And hopefully, after this year, we'll be in a position to start being more forthright about what we think that will take.
我想补充一点,迪拉德这不是一个新现象。我们在过去七八年里一直在做的是,经历了很长一段时间,经历了经济衰退,在此之前,我们做了一些命运多and的收购。但我们没有任何投资资金。所以我们花了很长时间没有按照我们应该的方式保持我们的设施。
所以我们一直在追赶我们的IT系统。五年前或四年前,我们建立了新的总部。我们在代顿花了很多钱。我们的配送中心全部搬迁和升级。我们的最后一个大项目将于今年开始,那就是我们位于密苏里州Neosho的工厂。
如果您考虑我们刚刚完成的代顿工厂和Neosho,他们生产的产品几乎占我们在美国销售的所有家具的70%。因此,这些设施是最新的,拥有新技术至关重要。他们是为我们的人民工作的愉快的地方。因为我们每个地方都有生意,所以我们正在进行一场人才争夺战,以保住我们的员工并给他们一些便利。
所以这是我们必须拥有的最后一个非常大的设施 - 但是我们拥有150家商店和6家工厂以及所有商店模型和所有商品,这项业务每年都需要资金投入,或者你远远落后于你必须要抓住-up。我们正试图达到这样的程度,希望在一两年后,我们可以为您提供可靠的CapEx维护部分。并且希望在今年之后,我们将能够开始对我们认为将采取的行动更直率。
Dillard Watt
Understood. That's helpful. And then maybe, Melinda, just any sort of help you might provide on what you expect working capital to do this year? Understanding that, certainly, it potentially depends on sales, which is a little bit uncertain. But if there's anything that you know will push that one way or another, that'll be great.
了解。 这很有帮助。 然后也许,梅琳达,你可能会提供什么样的帮助,你可以提供今年的营运资金? 理解这一点,当然,它可能取决于销售,这有点不确定。 但是,如果有任何你知道会推动这种或那种方式,那将是伟大的。
Melinda Whittington
Yes. I mean as you said, it's all dependent on the business growth, right? But I would point out that, I mean, if you look at our Q4 cash flow delivery, we had a particularly good year in 2019 of managing our working capital relative to the business. So, certainly, our intention would be to continue to do that, but that's always a challenge.
I don't see -- we don't have anything on tap where we're planning to make some big move on terms or anything, to see something dramatic, again, other than, I'd call out, we've put a lot of focus on working capital this year and drove some quite good results here in the fourth quarter.
是。 我的意思是,正如你所说,这完全取决于业务增长,对吧? 但我要指出的是,我的意思是,如果你看看我们的Q4现金流量交付,我们在2019年的管理我们的营运资金相对于业务特别好。 所以,当然,我们的意图是继续这样做,但这始终是一个挑战。
我没有看到 - 我们没有任何东西,我们计划在条款或任何事情上做出一些重大举措,看到一些戏剧性的东西,除了,我呼唤,我们已经把 今年大量关注营运资金,并在第四季度取得了相当不错的成绩。
Dillard Watt
Understood. Thank you.
了解。 谢谢。
Kurt Darrow
Thank you, Dillard.
谢谢你,迪拉德。
会议主持员
And that concludes our Q&A session for today. I'll turn it back over to Kathy, Kurt and Melinda for closing remarks.
这就是我们今天的问答环节。 我将把它转回Kathy,Kurt和Melinda的闭幕词。
Kathy Liebmann
Thank you, everyone, for joining us on our call this morning. If you have follow-up questions, please give me a call, and I will get in touch with you. Have a great day. Bye-bye.
感谢大家今天早上加入我们的电话。 如果您有后续问题,请给我打电话,我会与您联系。 祝你有美好的一天。 再见。
会议主持员
And that does conclude today's teleconference. We thank you for your participation. You may disconnect your lines at this time, and have a great day.
这确实结束了今天的电话会议。 我们感谢您的参与。 您可以在此时断开线路,度过美好的一天。
相关问题
La-Z-Boy家具 电话会议
La-Z-Boy家具 财务报告
互联网券商的港股、美股开户教程
如果您对美股 或者 港股也感兴趣, 或者想要了解如何开户, 可以加我wechat: xiaobei006006, 同时也可以拉您进美股交流群哦。
最后的最后 祝大家都有一个美好的投资生活哦。
大家也可以关注【美股指南】公众号, 即可获得《小白投资美股指南(雪球「岛」系列)》电子书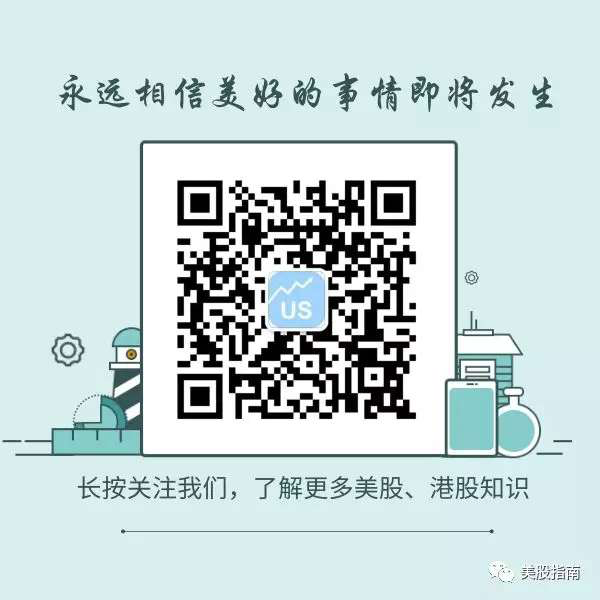 ---
写在最后
---
暂无回复。