Winnebago Industries,Inc。(WGO) 首席执行官 Michael Happe 在 2019年 第三季度业绩 - 收益电话会议记录
读者寄语: 不管是您想投资美股, 还是想投资港股, 保持好自己的心态是最重要的。特别在美股、港股市场拥有一套成熟的金融市场,市场鼓励长期持有,而不是短期的投机炒作。选择一个好的公司, 耐心的等待, 做时间的朋友。如果您想咨询美股开户、港股开户相关的问题, 或者您对美股、港股感兴趣可以添加微信交流: xiaobei060537
Winnebago Industries, Inc. (NYSE:WGO) Q3 2019 Earnings Conference Call June 19, 2019 10:00 AM ET
Winnebago Industries,Inc。(纽约证券交易所代码:[WGO])2019年第3季度收益电话会议2019年6月19日美国东部时间上午10:00
公司参与者
Steve Stuber - Director of Financial Planning, Analysis & IR
Michael Happe - President & CEO
Bryan Hughes - VP & CFO
Steve Stuber - 财务规划,分析和IR的主管
Michael Happe - 总裁兼首席执行官
Bryan Hughes - 副总裁兼首席财务官
电话会议参与者
Craig Kennison - Robert W. Baird
Scott Stember - CL King
Tristan Thomas - BMO Capital Markets
Lucas De Servera - SunTrust
Steve O'Hara - Sidoti & Company
Bret Jordan - Jefferies
Brandon Rolle - Northcoast Research
David Whiston - Morningstar
克雷格肯尼森 - 罗伯特W.贝尔德
Scott Stember - CL King
特里斯坦托马斯 - BMO资本市场
Lucas De Servera - SunTrust
Steve O'Hara - Sidoti&Company
布雷特乔丹 - 杰弗里斯
Brandon Rolle - Northcoast Research
大卫威斯顿 - 晨星
会议主持员
Good day, ladies and gentlemen, and welcome to the Winnebago Third Quarter 2019 Earnings Conference Call. At this time all participants are in a listen-only-mode. Later, we will conduct a question-and-answer session and instructions will follow at that time. [Operator Instructions] As a reminder this conference call is being recorded.
I would now like to introduce your host for today's conference, Mr. Steve Stuber, Director of Financial Planning and Analysis and Investor Relations. Sir, you may begin.
美好的一天,女士们,先生们,欢迎参加Winnebago第三季度2019年收益电话会议。 此时所有参与者都处于只听模式。 之后,我们将进行问答环节,届时将提供相关说明。 [操作员说明]提醒您正在录制此电话会议。
我现在想介绍一下今天会议的主持人,财务规划与分析与投资者关系总监Steve Stuber先生。 先生,你可以开始吧。
Steve Stuber
Good morning, everyone, and thank you for joining us today to discuss our third quarter earnings results. I'm joined on the call today by Michael Happe, President and Chief Executive Officer and Bryan Hughes, Vice President and Chief Financial Officer. This call is being broadcast live on our website at investor.wgo.net and a replay of the call will be available on our website later today. The news release with our third quarter results was issued and posted to our website earlier this morning.
Before we start, I'd like to remind you that certain statements made during today's conference call regarding Winnebago Industries and its operations may be considered forward-looking statements under securities laws. The company cautions you that forward-looking statements involve a number of risks and are inherently uncertain, and a number of factors, many of which are beyond the Company's control, could cause actual results to differ materially from these statements. These factors are identified in our SEC filings, which I encourage you to read.
With that, I would now like to turn the call over to our President and CEO, Michael Happe. Mike?
大家早上好,感谢您今天加入我们讨论第三季度的收益结果。今天我和总裁兼首席执行官Michael Happe以及副总裁兼首席财务官Bryan Hughes一起参加了电话会议。这个电话会在我们的网站投资者网站上进行直播。我们将在今天晚些时候在我们的网站上重播这一电话。我们第三季度业绩的新闻发布于今天早上发布并发布到我们的网站上。
在我们开始之前,我想提醒您,在今天的电话会议中就Winnebago Industries及其运营所做的某些陈述可能会被视为证券法下的前瞻性陈述。该公司提醒您,前瞻性陈述涉及许多风险并且具有内在的不确定性,并且许多因素(其中许多超出公司的控制范围)可能导致实际结果与这些陈述产生重大差异。这些因素在我们的SEC文件中有所体现,我建议您阅读。
有了这个,我现在想把这个电话转给我们的总裁兼首席执行官Michael Happe。麦克风?
Michael Happe
Thank you, Steve, and good morning to those of you listening in on our call. We sincerely appreciate your interest in Winnebago Industries. I would like to begin this morning with an overview of our fiscal year 2019 third quarter results and some important context as to the drivers behind those outcomes. I will then turn the call over to our Chief Financial Officer, Bryan Hughes, who will provide more detail on the related financial numbers. We will then offer some closing comments, before concluding the call with some Q&A from select participants.
Our third quarter performance, specifically in terms of profitability and retail share reflects our continued progress towards building a stronger, more diversified outdoor lifestyle company. Beginning in early 2016, we set out on a journey that progresses still today, a concurrent mission to develop a more robust full line recreational vehicle business using some of the best brands in the North American industry, and to initiate or acquire new revenue streams in other adjacent outdoor market spaces that result in an increasingly more balanced portfolio.
As we've mentioned repeatedly, we are committed to becoming a more profitable and efficiently run organization; consistently gaining share in the industries we serve; pursuing smart, new growth opportunities that strengthen our brands and lengthens our runway for future success. By staying focused on a truly distinctive foundation of quality, innovation and service in all we do, we have made significant strides towards our goal of transforming Winnebago Industries into a company that you, as investors, can begin to count on for stronger returns.
This quarter is a true example of how our new enterprise approach can provide strong consolidated results, even when we incur unexpected external challenges in one of our core businesses. While we are not immune from the North American RV industry headwinds that have persisted during our fiscal year, our consolidated competitive position and the strength of our diverse set of product lines have enabled us to, once again, outpace the industry.
Our continued strength in our Towable segment led by our Grand Design RV product line has once again grown revenues year-over-year and sustained share gains over 100 basis points.
More recently, our Motorhome segment has grown real retail market share, driven by impressive Class B momentum and signs of stability within our Class C gas category. On a consolidated level, third quarter revenues were down 5.9% for the quarter, driven by continued destocking efforts by dealers and a significant and unexpected chassis supply disruption related to our Class B van production. I will expand on this development in a moment.
Despite a slight decline in revenues, we made further positive progress expanding our margins. Consolidated gross profit margin increased 120 basis points in the quarter, driven by revenue mix and expanding margins in our Towable segment, driven by price increases and the continued success of our cost mitigation efforts to offset rising input costs.
谢谢你,史蒂夫,早上好,听听你们的来电。我们真诚地感谢您对Winnebago Industries的关注。我想在今天上午开始概述我们的2019财年第三季度业绩以及这些成果背后的驱动因素的一些重要背景。然后,我将致电我们的首席财务官Bryan Hughes,他将提供有关相关财务数据的更多详细信息。然后,我们将在与来自精选参与者的一些问答结束电话会议之前提供一些结束意见。
我们的第三季度业绩,特别是在盈利能力和零售份额方面,反映了我们在建立更强大,更多元化的户外生活方式公司方面的持续进步。从2016年初开始,我们开始了一个今天仍在进步的旅程,同时使用北美工业中的一些最佳品牌开发更强大的全线休闲车业务,并启动或获得新的收入来源其他相邻的户外市场空间导致投资组合越来越平衡。
正如我们反复提到的,我们致力于成为一个更有利可图和更有效率的组织;在我们所服务的行业中不断获得份额;追求智能,新的增长机会,加强我们的品牌,延长我们的未来成功之路。通过始终专注于质量,创新和服务的真正独特基础,我们在实现将Winnebago Industries转变为一家公司的目标方面取得了重大进展,您作为投资者可以开始依靠更强的回报。
本季度是我们的新企业方法如何能够提供强大的整合结果的真实例子,即使我们在其中一个核心业务中遇到意外的外部挑战。虽然我们不能免受北美房车行业在本财年持续存在的不利影响,但我们巩固的竞争地位和多样化产品线的优势使我们再次超越了行业。
凭借我们的Grand Design RV产品线,我们在Towable细分市场的持续优势再次实现了收入同比增长,持续增长超过100个基点。
最近,我们的汽车之家部门在B级气势令人印象深刻以及C级气体类别稳定迹象的推动下,实际零售市场份额增长。在整合的水平上,本季度第三季度收入下降了5.9%,这得益于经销商的持续去库存努力以及与我们的B级厢式车生产相关的重大且意外的底盘供应中断。我马上就会对这一发展进行扩展。
尽管收入略有下降,但我们进一步取得了积极进展,扩大了利润率。由于价格上涨以及我们的成本缓解努力不断成功抵消不断上升的投入成本,本季度综合毛利率增长120个基点,主要受收入组合和可牵引部门利润率扩大的推动。
Throughout the year, we have been working deliberately to maintain a disciplined approach to production levels. Staying focused on product quality and working to ensure our retail value propositions in the market are not inordinately stretched. As a result, not only are we expanding margins, but our year-to-date cash flow is up 36% over the prior year.
Now, turning to the segments in more detail. Unit shipments in our Towable segment were up 6.5% for the quarter. Despite efforts by dealers to lower inventories on most competitive Towables product lines leading to industry wholesale market declines of 24% calendar year-to-date, the strength of our company's dual-branded Towables products led to the continuation of gaining retail market share and dealer lots space.
For the quarter, Towable revenues increased 10.8% from the fiscal 2018 period. Adjusted EBITDA margins increased by 200 basis points, largely reflecting the timing of price increases and effectively managing input cost pressures. Towables backlog for the quarter did decrease 24.2% in dollars over the prior year, reflecting the positive impact of utilizing additional capacity added during calendar year 2018, and dealers shifting more of their order behavior to adjust a shorter order to delivery lead times available from OEMs including us.
Given our retail pace within the Towable segment, we are confident that our net dealer order activity, stocking and retail replenishment, and thus future shipment potential, is likely greater than most of our competitors relative to share.
Turning now to Motorized. Invigorating this business remains a key priority for us and the launch of new products and designs continues to provide customers with an enhanced lineup of high quality innovative motorized products. However, revenues for this segment were down 34.6% versus the prior year, largely due to continued industry headwinds in Class A and Class C products.
Unfortunately, and as mentioned earlier, Class B van sales were also down due to a temporary and material disruption in chassis supplied by one of our strategic suppliers, which had a significant impact on us shipping two of our most popular Class B units.
We have been working closely with this strategic supplier to enable them to remedy their situation, and we feel confident in the partnership with them and their ability to address this important supply issue. My own estimate of the impact of this supply disruption on our Motorized segment during the quarter was multiple eight figures on the top line and multiple seven figures of adjusted EBITDA on the bottom.
We are beginning to see the situation improve a bit as we progress through the first month of our fourth quarter and expect to return to normalized supply of this Class B chassis within the fourth fiscal quarter period. We saw our Motorized segment adjusted EBITDA margins decrease 460 basis points in the quarter versus last year, driven by deleverage related to the sales decline, a mixed impact related to the decline in sales of our most profitable Class B products, and continued competitive discounting in a challenging market.
在整个一年中,我们一直致力于保持严格的生产水平。始终关注产品质量,努力确保我们在市场上的零售价值主张不会过度紧张。因此,我们不仅扩大了利润率,而且我们的年初至今的现金流量比去年增加了36%。
现在,更详细地转向细分市场。本季度,我们的可牵引部门的单位出货量增长了6.5%。尽管经销商努力降低最具竞争力的Towables产品线的库存,导致今年迄今为止行业批发市场下降24%,但我们公司的双品牌Towables产品的实力导致了零售市场份额和经销商的持续增长很多空间。
本季度,可牵引收入比2018财年增长10.8%。调整后的EBITDA利润率增加了200个基点,主要反映了价格上涨的时机和有效管理投入成本压力。本季度Towables积压确实比去年减少了24.2%,这反映了2018年日历年利用额外产能的积极影响,以及经销商将更多订单行为转移到调整较短订单以提供OEM提供的交货时间包括我们。
鉴于我们在Towable细分市场的零售速度,我们有信心我们的净经销商订单活动,库存和零售补货以及未来的出货潜力可能比我们的大多数竞争对手相对于分享。
现在转向Motorized。振兴这项业务仍然是我们的重中之重,新产品和设计的推出继续为客户提供增强的高品质创新电动产品阵容。然而,该分部的收入较上年同期下降34.6%,主要是由于A类和C类产品的持续行业逆风。
不幸的是,如前所述,由于我们的一家战略供应商提供的底盘暂时性和材料中断,B级面包车销售也下降,这对我们运送两个最受欢迎的B级单元产生了重大影响。
我们一直与这家战略供应商密切合作,使他们能够纠正他们的处境,我们对他们与他们的合作关系以及解决这一重要供应问题的能力充满信心。我自己对本季度电动化部门供应中断影响的估计是在最高位置的多个八位数字和底部调整后的EBITDA的七位数字。
随着我们在第四季度的第一个月进展,我们开始看到情况有所改善,并预计在第四个财政季度内将恢复到这个B级底盘的正常供应。我们看到本季度的电动化部门调整后EBITDA利润率与去年相比下降460个基点,原因是与销售下滑相关的去杠杆化,与我们最赚钱的B类产品销售下降相关的混合影响,以及持续的竞争性贴现充满挑战的市场。
As we address the previously mentioned specific supplier issue combined with a continued focus on managing costs and implementing operational improvements to improve overall manufacturing efficiency, we are confident that Motorized segment will revert to delivering improved levels of profitability in the fourth quarter.
We are dedicating a considerable amount of energy and resources to positioning this segment for a sustained retail growth and improved profitability, long-term. In March, we successfully launched several new products at the RVX show in Salt Lake City. Additionally, we are successfully executing against our recent decision to shift our Winnebago-branded Class A diesel motorized manufacturing from our Junction City, Oregon plant to our manufacturing campus in Forest City, Iowa.
Motorized backlog decreased 5.6% in dollars, which reflects the ongoing efforts of dealers to right size their inventory levels. Partially offsetting the declines is an increase in several Class B product orders delayed from being delivered as real shipments, again, due to the chassis supply issue mentioned, that affected our Q3.
Our luxury boat business, Chris-Craft, celebrated its one year anniversary as part of the Winnebago Industries portfolio in early June, and delivered another strong quarter of organic sales growth during the fiscal third quarter period. We continue to see strong traffic and demand for our products. New products launched during the first half of 2019 will provide additional momentum forward, as we head into our fourth quarter.
While consumer demand within the overall boating market has been a bit inconsistent as of late, interest in the Chris-Craft brand remains strong and we are outpacing our own expectations for this business.
With that overview, I will now turn the call over to Bryan Hughes, our Chief Financial Officer to review our fiscal 2019 third quarter financials in more detail. Bryan?
在我们解决之前提到的特定供应商问题以及持续关注管理成本和实施运营改进以提高整体制造效率时,我们相信电动化部门将在第四季度恢复提高盈利水平。
我们投入大量的精力和资源来定位这一细分市场,以实现持续的零售增长和长期的盈利能力提升。 3月,我们在盐湖城的RVX展会上成功推出了几款新产品。此外,我们最近决定将我们的Winnebago品牌A级柴油机动化制造从我们位于俄勒冈州Junction City的工厂转移到位于爱荷华州Forest City的制造园区。
电动积压下降了5.6%美元,这反映了经销商正在努力调整库存水平。由于所提到的底盘供应问题影响了我们的第三季度,因此实际出货延迟了几个B类产品订单延迟部分抵消了下降。
我们的豪华游艇业务Chris-Craft在6月初作为Winnebago Industries投资组合的一部分庆祝其成立一周年,并在第三季度财政期间实现了另一个强劲的有机销售季度增长。我们继续看到强劲的流量和对我们产品的需求。随着我们进入第四季度,2019年上半年推出的新产品将提供额外的动力。
虽然最近整体划船市场的消费需求有点不一致,但对Chris-Craft品牌的兴趣依然强劲,我们的业绩预期超出了我们自己的预期。
有了这个概述,我现在将把这个电话转交给我们的首席财务官Bryan Hughes,以更详细地审查我们2019财年第三季度的财务状况。布莱恩?
布莱恩休斯
Thanks, Mike, and good morning everyone. Third quarter consolidated revenues were $528.9 million, a decrease of 5.9% compared to $562.3 million for the fiscal 2018 period, driven by a decline in Motorized segment revenues, partially offset by the growth in Towable segment revenues and the addition of Chris-Craft.
Gross profit was $86.6 million, an increase of 1.3% compared to $85.5 million for the fiscal 2018 period. Gross profit margin increased 120 basis points in the quarter, driven primarily by favorable business mix and pricing in our Towable segment.
Third quarter operating income was $49 million, an increase of 1.4% compared to $48.3 million in the third quarter of last year. Our results include restructuring charges related to our previously announced move of our diesel production from Junction City, Oregon to Northern Iowa, in the amount of $1.1 million or $0.03 diluted earnings per share.
We expect additional charges related to this production move in fourth quarter in the range of $0.01 to $0.02. Net income was $36.2 million, an increase of 11.2% compared to $32.5 million last year. And earnings per diluted share were $1.14, an increase of 11.8% over the same period last year.
Both net income and earnings per share were favorably impacted by an improved tax rate, resulting from the Tax Cuts and Jobs Act, totaling $1.7 million or $0.06 diluted earnings per share, and a change in estimate related to R&D tax credits of $1.4 million, or $0.04 diluted earnings per share.
The effective tax rate for the quarter was 19.4%. We currently expect our full year tax rate to approximate 20% and we expect our tax rate in our forthcoming fiscal 2020 to approximate 23% to 24% before consideration of any discrete tax items.
We have provided non-GAAP, EBITDA and adjusted EBITDA performance measures in our press release as a comparable measure to help clearly illustrate our performance. The schedules accompanying the press release show a reconciliation between net income and adjusted EBITDA. Consolidated adjusted EBITDA was $55.9 million for the quarter compared to $53.4 million last year for an increase of 4.7%.
The biggest reconciling item to arrive at our adjusted EBITDA number in the third quarter was related to charges attributable to the previously announced restructuring of our diesel production. To reiterate, these charges amounted to $1.1 million in the third quarter and are $1.3 million on a year-to-date basis.
Now, turning to the individual segments; starting with the Towable segment, revenues for the third quarter were $346.8 million, up 10.8% year-over-year. The increase was driven by increased unit sales and pricing actions in the Grand Design RV business.
Segment adjusted EBITDA for the third quarter was $57.2 million, up 26% from the prior year and adjusted EBITDA margins increased 200 basis points, primarily reflecting pricing actions taken over the past 12-months, but also helped by operational efficiencies and good cost management.
Turning now to the Motorized segment; Motorized revenues were $160.2 million for the quarter, down 34.6% versus last year. The revenue decline was due to a decrease in Class B and Class A unit sales, driven by industry-wide dealer destocking efforts and a temporary supplier disruption in our Class B chassis, as Mike discussed earlier in his comments. Partially offset by pricing actions taken over the past 12-months.
谢谢,迈克,大家早上好。第三季度综合收入为5.289亿美元,比2018财年的5.623亿美元下降5.9%,这主要得益于电动化部门收入的下降,部分被可牵引部门收入的增长和Chris-Craft的增加所抵消。
毛利润为8660万美元,与2018财年的8550万美元相比增长了1.3%。本季度毛利率增长120个基点,主要受到我们的可牵引部门良好业务组合和定价的推动。
第三季度营业收入为4900万美元,与去年第三季度的4830万美元相比增长了1.4%。我们的业绩包括与我们之前宣布的从俄勒冈州Junction City到爱荷华州北部的柴油生产相关的重组费用,金额为110万美元或每股摊薄收益0.03美元。
我们预计第四季度与此产量相关的额外费用将在0.01美元至0.02美元之间。净收入为3620万美元,与去年的3250万美元相比增长了11.2%。每股摊薄收益为1.14美元,比去年同期增长11.8%。
税收削减和就业法案共计提高了170万美元或每股摊薄收益0.06美元,以及与研发税收抵免相关的140万美元的估计变化,或者每股净收入和每股收益都受到税率提高的良好影响。每股摊薄收益0.04美元。
本季度的有效税率为19.4%。我们目前预计我们的全年税率约为20%,我们预计在考虑任何离散税项之前,我们即将到来的2020财年的税率约为23%至24%。
我们在新闻稿中提供了非GAAP,EBITDA和调整后的EBITDA绩效指标作为可比较的措施,以帮助清楚地说明我们的业绩。新闻稿附带的时间表显示净收入与调整后的EBITDA之间的对账。本季度的综合调整后EBITDA为5590万美元,而去年为5340万美元,增幅为4.7%。
在第三季度达到我们调整后的EBITDA数字的最大调节项目与之前宣布的柴油生产重组所产生的费用有关。重申一下,这些费用在第三季度达到110万美元,年初至今为130万美元。
现在,转向各个细分市场;从可牵引部门开始,第三季度的收入为3.46亿美元,同比增长10.8%。增加的原因是Grand Design RV业务的单位销售和定价行动增加。
第三季度的分部调整后EBITDA为5720万美元,比上年增长26%,调整后的EBITDA利润率增加200个基点,主要反映了过去12个月采取的定价行动,但也得益于运营效率和良好的成本管理。
现在转向电动化部门;本季度的电动化收入为1.602亿美元,比去年下降34.6%。收入下降的原因是B级和A级单位销售下降,这是由于全行业经销商去库存工作以及我们的B级底盘供应商暂时中断,正如迈克先前在评论中所讨论的那样。部分被过去12个月采取的定价行动所抵消。
As it relates to the Class C chassis supply disruption issue, we believe the impact in our third quarter was in the range of 10 percentage points to 15 percentage points of revenue growth to our Motorhome segment in the quarter versus the same period last year. We believe we will return normalized levels of production and sales by the end of our current fourth quarter, as we are already seeing an improvement in flow of supply as of today in the fourth week of the quarter.
It is our current expectation that we will recapture the foregone sales from third quarter, and any additional impact we see in fourth quarter during our fiscal 2020, since we have the production capacity to do so. Segment adjusted EBITDA was $0.4 million for the third quarter, down 96.7% year-over-year.
Adjusted EBITDA margin decreased by 460 basis points, primarily driven by deleverage from the sales reduction, unfavorable business mix within the Motorhome segment, and continued discounting that has been necessary to keep pace in a very competitive landscape.
Turning to our balance sheet, as of the end of the third quarter, the Company had outstanding debt of $259.6 million, net of debt issuance cost of $6 million. Working capital was $186.2 million. Our current net debt to adjusted EBITDA ratio is 1.4 times, back within our targeted leverage ratio range of 0.9 times to 1.5 times.
Cash flow from operations was $82.8 million for the year-to-date period, up $21.8 million or approximately 36% in the same period last year. The effective income tax rate for the third quarter was 19.4% compared to 26.4% for the same period in fiscal 2018. The drivers of the decrease in the effective tax rate were the year-over-year impact of the reduction in the federal corporate income tax rate associated with the Tax Cuts and Jobs Act or TCJA; and a change in estimates related to R&D tax credits.
The impact from the TCJA was $0.06 to diluted earnings per share. The impact of the change in estimate related to R&D tax credits totaled $1.4 million or $0.04 to diluted earnings per share. Considering our year-to-date tax provision, including all favorable discrete items and change in estimates, as well as our current ongoing tax rate assumptions for the remainder of the year, we expect our full-year fiscal 2019 tax rate to be approximately 20% before consideration of any discrete tax items in the fourth quarter.
Under the current tax code, we expect our ongoing tax rate in fiscal 2020 and beyond to be in the range of 23% to 24%, again, before consideration of any discrete tax items. Finally, our Board of Directors approved the quarterly cash dividend of $0.11 per share, payable on July 3rd, 2019 to common stockholders of record at the close of business on June 19th, 2019.
That concludes my review of our quarterly financials. And with that, I will now turn the call back to Mike to provide some closing comments. Mike?
由于涉及C类机箱供应中断问题,我们认为本季度第三季度对我们的房车部门收入增长的影响范围为10个百分点至15个百分点,与去年同期相比。我们认为,到目前为止,我们将在当前第四季度末恢复正常的生产和销售水平,因为我们已经看到截至今季第四周的供应量有所改善。
我们目前的预期是,我们将重新夺回第三季度的销售额,以及我们在2020财年第四季度看到的任何额外影响,因为我们拥有生产能力。第三季度分部调整后EBITDA为40万美元,同比下降96.7%。
经调整的EBITDA利润率下降460个基点,主要是由于销售减少的去杠杆化,房车部门内部不利的业务组合,以及为在竞争激烈的环境中保持同步所必需的持续折扣。
谈到我们的资产负债表,截至第三季度末,公司的未偿还债务为2.596亿美元,扣除债务发行成本600万美元。营运资金为1.862亿美元。我们目前的净负债与调整后的EBITDA比率是1.4倍,回到我们的目标杠杆比率范围0.9倍至1.5倍。
年初至今的经营现金流为8280万美元,比去年同期增加2180万美元或约36%。第三季度的有效所得税税率为19.4%,而2018财年同期的税率为26.4%。有效税率下降的驱动因素是联邦企业收入减少对同比的影响。与减税和就业法案或TCJA相关的税率;以及与研发税收抵免相关的估算变化。
TCJA的影响为每股摊薄收益0.06美元。与研发税收抵免相关的估计变化的影响总计为140万美元或每股摊薄收益0.04美元。考虑到我们今年迄今为止的税收准备,包括所有有利的离散项目和估计变化,以及我们目前对当年剩余时间的持续税率假设,我们预计2019财年的全年税率约为20在考虑第四季度的任何离散税项之前的百分比。
根据现行税法,我们预计在考虑任何离散税项之前,2020财年及以后的税率仍在23%至24%之间。最后,我们的董事会批准了2019年7月3日向2019年6月19日营业结束时记录的普通股东支付的每股0.11美元的季度现金股息。
这就是我对季度财务报告的回顾。有了这个,我现在将电话转回迈克提供一些结束评论。麦克风?
Michael Happe
Thanks, Bryan. As you've heard us mentioned this morning, our third quarter results demonstrate that we have continued to build on the momentum we established in the first half of fiscal year 2019. While the broader RV industry wholesale shipments have declined due to dealers reducing their levels of inventory and macroeconomic noise weighs on consumers, especially as it pertains to consumer discretionary products. We've further demonstrated that our Company's brands can not only endure these challenges, but that we can succeed in growing share and profits at this time.
Across our organization, our employees are dedicated to producing high quality, innovative and profitable products, and we will continue to execute on our initiatives to improve the efficiency and consistency, in which we deliver these products to our value channel partners. The benefits of our internal portfolio transformation efforts are evident, as they have made our Company more resilient and able to navigate the headwinds affecting the RV industry, while strengthening our competitive position.
This resiliency is due in large part to the nature of our expanded business platform, which is more diversified than ever, with active full line RV, select Marine, and Specialty Vehicle operations. We remain confident that there will be significant opportunities for share expansion in each of those global markets over the next five to 10 years. We will look to grow both organically and inorganically in each of those industry arenas.
In fact, I am pleased to announce that we have enough confidence in our future business prospects to announce two important capacity expansion efforts today. First, we will be adding to our manufacturing footprint within our Grand Design RV campus in Middlebury, Indiana, with a new assembly building which is expected to be completed in the middle of our fiscal year 2020.
In addition to the two recent expansions in calendar 2018 at Grand Design RV, this new 175,000 square foot facility is validation of the fast growth this brand is experiencing. As mentioned previously, our Chris-Craft business continues to perform well also. I am pleased to announce that we have initiated proceedings to add a new multi-million dollar manufacturing complex, which will add 80,000 square feet of additional capacity on the Sarasota campus.
This is an exciting time for the Chris-Craft team in Florida, as we look to build on the success of their brand in the marketplace and launching several new products into the market in the years to come.
Next, I'd like to share with you my thoughts on some of the market challenges facing both the RV wholesale industry and the retail environment for the remainder of 2019. While consumer sentiment in the broader RV market is yet to recover from the bearish trajectory we have witnessed over the last year, we remain confident in the long-term retail prospects for the RV industry.
Stock market volatility and political uncertainty are certainly weighing on consumers, combined with the potential impact of price increases and rate increases related to some of the new tariffs and/or policies. And while we will not use weather as an overt singular excuse, it is no secret that the spring conditions of 2019 to kick-off our selling season, especially in the northern half of the country, were some of the most challenging in recent memory.
谢谢,布莱恩。正如您今天早上听到我们提到的那样,我们的第三季度业绩表明我们继续巩固我们在2019财年上半年建立的势头。虽然更广泛的房车行业批发出货量因经销商降低其水平而下降库存和宏观经济噪音对消费者构成压力,尤其是与消费者可自由支配产品有关。我们进一步证明,我们公司的品牌不仅可以承受这些挑战,而且我们可以在此时成功地增加份额和利润。
在我们的组织中,我们的员工致力于生产高质量,创新和盈利的产品,我们将继续执行我们的计划,以提高效率和一致性,我们将这些产品交付给我们的价值渠道合作伙伴。我们内部投资组合转型工作的好处是显而易见的,因为它们使我们公司更具弹性,能够驾驭影响房车行业的逆风,同时加强我们的竞争地位。
这种弹性在很大程度上归功于我们扩展的业务平台的性质,该平台比以往任何时候都更加多样化,具有主动全线RV,精选海事和特种车辆运营。我们仍然相信,在未来五到十年内,每个全球市场都将有巨大的股票扩张机会。我们将在每个行业领域寻求有机和无机的发展。
事实上,我很高兴地宣布,我们对未来的业务前景充满信心,宣布今天两项重要的产能扩张工作。首先,我们将在印第安纳州米德尔伯里的Grand Design RV校园内增加我们的制造足迹,新的装配大楼预计将在2020财政年度中期完成。
除了最近在Grand Design RV 2018年开展的两次扩建外,这个占地175,000平方英尺的新设施也证实了该品牌正在经历的快速增长。如前所述,我们的Chris-Craft业务也继续表现良好。我很高兴地宣布,我们已经提起诉讼,增加一个价值数百万美元的新生产基地,这将为萨拉索塔校区增加80,000平方英尺的额外容量。
对于佛罗里达州的Chris-Craft团队来说,这是一个激动人心的时刻,因为我们希望在市场上取得成功,并在未来几年内推出几款新产品。
接下来,我想与您分享我对房车批发行业和2019年剩余时间零售环境所面临的一些市场挑战的看法。虽然更广泛的房车市场的消费者情绪尚未从看跌轨迹中恢复过来我们在去年见证过,我们对房车行业的长期零售前景充满信心。
股市波动和政治不确定性肯定会对消费者产生影响,再加上价格上涨和与一些新关税和/或政策相关的加息的潜在影响。虽然我们不会将天气作为一个明显的单一借口,但是2019年的春季开始销售季节,特别是在该国北部地区的春季条件,是近期记忆中最具挑战性的一部分,这已不是什么秘密。
However, potential easing of interest rate hikes and the prospects of growth in wages and levels of employment are tailwinds that we believe will keep consumer sentiment levels stable. That said, it appears RV industry retail sales for calendar year 2019 will be down versus last year in the mid-single-digit range and this will elongate the recovery period for the industry.
While we are still seeing consumer confidence at stable levels, our RV and voting customers continue to exercise increased discipline as they invest their valuable discretionary resources on large ticket items. More and more consumers in 2019 are focused on value and products that also leverage the latest technology to ensure a seamless outdoor experience with their family and friends.
There are signs that the destocking we are seeing, will continue to improve during the back half of calendar year 2019. Next, the RV industry association is forecasting calendar industry wholesale shipments to be down 14% versus last year, with a range or book-ins of down 11% to down 18%. We are generally aligned to their point of view.
The industry is also dealing with the looming threat of increased tariffs. While the threat of additional tariffs related to products imported from Mexico has passed, a trade war with China appears to be more lasting. List III of 301 tariffs and pending list for tariffs will combined to have a material dollar impact on our cost inputs.
While the impact to our fiscal 2019 results is minimized by timing, the impact of fiscal 2020 could be in the range of double-digits of millions of dollars or more than that of the previous tariffs combined. Similar to how we successfully addressed tariff impacts during the back half of fiscal '18 and fiscal '19, our teams are working diligently now to prepare for our potential plans for fiscal 2020.
For the remainder of fiscal 2019 and into fiscal year 2020, we are poised to continue to outpace the RV industry, as it relates to top line sales percentage growth, profitability and share gains. Although, we have made great progress thus far against our strategic priorities, we understand that there is more work to be done.
Our management team and employees are working relentlessly to make Winnebago Industries a high quality company that investors can place their trust in. We also continue to be extremely active in terms of adding more talent to the team, improving channel relationships and networks across our businesses, and vigorously scanning our industries for possible new acquisition candidates to complement our existing Group of brands.
The strategic and financial benefits of having an expanded, more diversified product portfolio are beginning to translate to more consistent results, and driving incremental growth. We are committed to delivering on our promises and maximizing value for our shareholders and customers in the years to come.
With that, I'll begin to wrap up my comments for today. As always, I would like to end by thanking all our Winnebago Industries' employees for their hard work and flexibility during the quarter, as we navigate ever changing RV and Marine industries, and for helping to transform our company.
然而,我们认为可能放松加息以及工资和就业水平增长的前景将使消费者信心水平保持稳定。也就是说,看起来2019年日历年的房车行业零售额将比去年的单位数中位数下降,这将延长该行业的复苏期。
虽然我们仍然看到消费者信心处于稳定水平,但我们的房车和投票客户继续增加纪律,因为他们将宝贵的可自由支配资源投入到大件物品上。 2019年越来越多的消费者专注于价值和产品,这些产品也利用最新技术确保与家人和朋友的无缝户外体验。
有迹象表明,我们看到的去库存化将在2019年的后半年继续改善。接下来,房车行业协会预测日历行业批发出货量将比去年下降14%,范围或书籍 - 下跌11%至下跌18%。我们通常与他们的观点保持一致。
该行业还在应对即将到来的关税增加的威胁。虽然与从墨西哥进口的产品相关的额外关税的威胁已经过去,但与中国的贸易战似乎更持久。 301关税清单和关税待定清单将合计对我们的成本投入产生重大的美元影响。
虽然按时间计算对2019财年业绩的影响最小化,但2020财政年度的影响可能会达到数百万美元或两倍以上的关税总和的两位数。与我们在18财年和19财年后半期成功解决关税影响的方式类似,我们的团队正在努力工作,为2020财年的潜在计划做好准备。
在2019财年剩余时间和2020财年,我们有望继续超过房车行业,因为它与营业额增长率,盈利能力和股票收益有关。虽然我们迄今为止在战略优先事项方面取得了很大进展,但我们理解还有更多工作要做。
我们的管理团队和员工正在不懈努力,使Winnebago Industries成为投资者可以信赖的高质量公司。我们在为团队增加更多人才,改善业务渠道关系和网络方面继续保持积极态度,并大力扫描我们的行业,寻找可能的新收购候选人,以补充我们现有的品牌集团。
拥有扩展的,更多样化的产品组合的战略和财务收益正在开始转化为更一致的结果,并推动增量增长。我们致力于在未来几年兑现我们的承诺并为股东和客户创造最大价值。
有了这个,我将开始结束今天的评论。与往常一样,我想最后感谢我们所有的Winnebago Industries员工在本季度的辛勤工作和灵活性,因为我们在不断变化的房车和海洋产业,以及帮助改造我们公司。
I had the privilege of spending the last two business days, Monday and Tuesday of this week at four of our campuses within the Motorhome business in North Iowa. Unfortunately, none of you on this call can see what I saw these last two days. And that's why I've never been more bullish on what we're building here long term.
I am optimistic about our future because our teams are sincerely thinking about customer's problems or unmet needs and truly working on differentiated next-generation solutions in the form of new products, many of which are already in the pipeline for the next several years.
I am optimistic, because our employee safety initiatives are taking hold and our workplaces are quickly becoming some of the safest in our industries, improving morale and driving productivity. I am optimistic because of our absolute commitment to product quality and taking care of customers after the sale, if we do get it wrong. Both are true tiebreakers for us.
I am optimistic because of the literally thousands of quick wins or continuous improvement ideas, which are being generated by our teammates at all levels of the organization, and are being executed for the benefit of our business.
I am optimistic because of the increased commitment here in our company to give back to the communities in which our employees live, work and plan, and the many photos of employees, families and friends I've seen participating in those events. These and many other business improvement efforts are what will continue to make Winnebago Industries and our brands, stronger.
Thanks very much for your time today. I will now turn the line back to the operator for the Q&A session.
本周一和周二,我有幸在北爱荷华州的Motorhome业务中的四个校区度过了最后两个工作日。不幸的是,在这次电话会议中,没有人能看到我最近两天看到的内容。这就是为什么我从未对我们长期在这里建设的东西更加看好。
我对我们的未来感到乐观,因为我们的团队真诚地考虑客户的问题或未满足的需求,并真正致力于以新产品形式推出差异化的下一代解决方案,其中许多产品已在未来几年内投入使用。
我很乐观,因为我们的员工安全措施正在稳步发展,我们的工作场所正在迅速成为我们行业中最安全的,提高士气和提高生产力。我很乐观,因为我们绝对致力于产品质量,并在销售后照顾客户,如果我们做错了。对我们来说,两者都是真正的破坏者。
我很乐观,因为我们的团队成员在组织的各个层面都产生了数以千计的快速获胜或持续改进的想法,并且为了我们的业务而被执行。
我很乐观,因为我们公司越来越多地致力于回馈员工生活,工作和计划​​的社区,以及我参与这些活动的员工,家人和朋友的许多照片。这些以及许多其他业务改进措施将继续使Winnebago Industries和我们的品牌更加强大。
非常感谢你今天的时间。我现在将该线路转回运营商进行问答环节。
问答环节
Thank you. [Operator Instructions] Our first question comes from Craig Kennison with Baird. Your line is now open.
谢谢。 [操作员说明]我们的第一个问题来自Craig Kennison和Baird。 你的生产线现已开放。
克雷格·肯尼森
Good morning, and thanks for taking my questions. A lot of good detail on the call. Wanted to dig into the retail commentary, since that's an issue everyone's focused on. I know weather has been a factor, there's no doubt about that. But what can you tell us about May and June so far in, especially these northern markets that might shed more light on that dynamic?
早上好,谢谢你接受我的提问。 电话上有很多细节。 想要深入了解零售评论,因为这是每个人都关注的问题。 我知道天气是一个因素,毫无疑问。 但到目前为止,你能告诉我们关于五月和六月的情况,特别是这些北方市场可能会对这种动态有所了解吗?
Michael Happe
Yeah, good morning, Craig. This is Mike. Certainly, I think summer has begun in several parts of -- the northern parts of the country. There has been quite a bit of rain and moisture in certain places. But I think we generally feel better about the summer selling season here in the last several weeks. The variability of retail is probably the best way I would describe it, the variability of the retail has settled down, and it has been performing on a more consistent basis going forward.
As you know, we represent only today about 9% to 10% of the total industry. So, like many of you in the industry, we don't get to see some of the formal data as well for a while. But the spring was particularly tough. We don't use that as an excuse. We didn't even attempt to quantify it on this morning's call. But if you talk to dealers and even, again, homeowners or end customers, they -- all of them will generally say that in most parts of the country, it wasn't the greatest of springs and summer got off to a little bit later start.
So, as you know, we're a very seasonally retail driven business. It's important that we see good retail here over the next several months, so that the dealers as they go into the open house event in the RV industry in September are in a good position to consider a good reorder position at that particular event.
是的,早上好,克雷格。这是迈克。当然,我认为夏天已经开始在该国北部的几个地方。某些地方有相当多的雨水和湿气。但我认为我们在过去几周的夏季销售季节总体感觉更好。零售的可变性可能是我描述它的最佳方式,零售业的可变性已经稳定下来,而且它一直在以更加一致的方式表现。
如您所知,我们今天仅代表整个行业的9%至10%。因此,与业内许多人一样,我们也暂时不会看到一些正式数据。但春天特别艰难。我们不以此为借口。我们甚至没有尝试在今天早上的电话中量化它。但是,如果你与经销商,甚至是房主或最终客户进行交谈,他们 - 他们都会说,在全国大部分地区,它不是最好的泉水,而夏天则是稍后的一段时间。开始。
所以,如你所知,我们是一个非常季节性的零售业务。重要的是,我们在未来几个月内会看到良好的零售业务,以便经销商在九月份参加房车行业的开放日活动时,可以考虑在该特定活动中考虑良好的重新订购状况。
克雷格·肯尼森
Thanks. And then, in your prepared remarks, you talked about the backlog and also order trends. The backlog did deteriorate, but you seem comfortable with the pace of orders. How do you sort of reconcile all of that and is the answer basically, you're taking share?
谢谢。 然后,在您准备好的评论中,您谈到了积压和订单趋势。 积压确实恶化,但你似乎对订单的节奏感到满意。 你如何调和所有这些并且基本上是答案,你正在分享?
Michael Happe
Yeah. You know, at the end of the day, retail performance is, for us, the ultimate market metric and we feel confident that as long as -- in certain parts of our business very specifically, as examples, Grand Design RV and our Winnebago-branded Class B Motorized segment, as long as consumers continue to choose our brands in those categories more than other brands that the orders will follow.
I think you've heard this from other manufacturers Craig, but during the run up in this past decade of RV wholesale shipments, you saw many dealers putting orders and over an extended period of time, they were ordering products, three months out, six months out, potential even farther. Certainly, with the capacity that's been freed up in the industry due to the market slowdown, as I mentioned in my comments, the dealers are much more comfortable giving the OEMs their orders in a much shorter time period.
And whether we call those stocking orders or retail replenishment orders, it's sometimes difficult now to differentiate because they're coming in with, you know again, relatively short lead notice in terms of when the dealers now want them. But, again, where we have retail momentum, we are seeing very acceptable dealer order activity where we are -- our product lines are struggling in the marketplace. The order activity isn't as robust and so both of those should probably not be surprising.
But -- so yeah, again, the backlog is certainly year-over-year in a different place but Bryan and I are not losing a lot of sleep about the backward position at this time. We're staying very focused on retail and the turns at the dealers, managing aging inventory so that those orders hopefully can just steadily continue going forward.
是啊。您知道,在一天结束时,零售业绩对我们来说是最终的市场指标,我们有信心,只要 - 在我们业务的某些部分非常具体,例如Grand Design RV和我们的Winnebago-品牌B类电动化细分市场,只要消费者继续选择这些类别的品牌,而不是订单所遵循的其他品牌。
我想你已经从其他制造商Craig那里听到了这个消息,但是在过去十年RV批发出货的过程中,你看到许多经销商下订单并且在很长一段时间内,他们订购产品,三个月外,六个几个月后,潜力甚至更远。当然,正如我在评论中提到的那样,由于市场放缓导致行业内的产能被释放,经销商在更短的时间内为OEM提供订单更为舒适。
无论我们称之为库存订单还是零售补货订单,现在有时很难区分,因为他们再次与经销商现在需要时相对较短的领先通知。但是,再一次,在我们有零售动力的地方,我们看到非常可接受的经销商订单活动 - 我们的产品线在市场上挣扎。订单活动不那么强大,因此这两者都不应该令人惊讶。
但是 - 所以是的,再次,积压肯定是在一个不同的地方逐年,但布莱恩和我在这个时候并没有失去很多关于落后位置的睡眠。我们非常关注零售和经销商的转折,管理老化的库存,以便这些订单有望稳步继续向前发展。
克雷格·肯尼森
Thanks, and lastly, just on this capacity expansion, Bryan, can you comment on the CapEx associated with the new capacity, Mike mentioned. And then more broadly just frame where we should see CapEx trending. I know you don't provide guidance, but we've got to think through the margin implications of all of this as well when we think about fiscal 2020, so any comment around your capacity and the implications for margin next year would be helpful?
谢谢,最后,就这次产能扩张而言,布莱恩,你能否评论一下与新产能相关的资本支出,迈克提到。 然后更广泛地说,我们应该看到资本支出趋势。 我知道你没有提供指导,但是当我们考虑2020财政年度时,我们必须考虑所有这些的利润影响,那么关于你的能力以及对明年保证金的影响的任何评论都会有所帮助吗?
布莱恩休斯
Yeah. In the current year, we're projecting our CapEx to be in that $35 million to $40 million range. For next year, we haven't provided guidance yet in that regard, as you stated. But as Mike alluded to, as it relates to the timing, we do have the facility for Grand Design that will be coming out online mid-2020. And so, the bulk of the spending related to that facility will occur in fiscal 2020.
Likewise, with the Chris-Craft expansion, the 80,000 square foot facility that Mike alluded to, will be 2020 spending. But neither of those projects will be -- what will drive outlay capital spending in 2020 versus 2019. We did have some capacity expansion that hit our CapEx in 2019, as well of course. So, I don't expect either of those facilities to drive a noted increase in CapEx next year.
是啊。 在本年度,我们预计我们的资本支出将在3500万至4000万美元之间。 对于明年,正如您所说,我们尚未在这方面提供指导。 但正如迈克提到的那样,因为它与时间有关,我们确实拥有将于2020年中期在网上推出的Grand Design设施。 因此,与该设施相关的大部分支出将在2020财年发生。
同样,随着Chris-Craft的扩张,Mike提到的80,000平方英尺的设施将是2020年的支出。 但这两个项目都不会 - 2020年将比2019年的资本支出增加。我们确实有一些产能扩张在2019年达到我们的资本支出,当然。 因此,我认为这些设施中的任何一个都不会推动明年的资本支出增长。
克雷格·肯尼森
Great. Hey, thank you.
非常好。 嘿,谢谢。
会议主持员
Thank you. And our next question comes from Scott Stember with CL King. Your line is now open.
谢谢。 我们的下一个问题来自Scott Stember和CL King。 你的生产线现已开放。
Scott Stember
Good morning guys, and thanks for taking my questions as well.
大家早上好,也谢谢你们提出我的问题。
Michael Happe
Good morning, Scott.
斯科特,早上好。
Scott Stember
Let's just talk about Towables again. Obviously, the announcement to add capacity at Grand Design is great news. But maybe just explain how fast you're filling up the rather sizable increase that you had last year, and maybe also tell us, are we expecting any expansion in product offerings or is this just because the demand is just so strong for the current offerings that you have right now?
我们再来谈谈Towables吧。 显然,宣布增加Grand Design的容量是个好消息。 但也许只是解释一下你填写去年相当大的增幅有多快,也许还告诉我们,我们是否期望产品产品的任何扩张,或者这只是因为当前产品的需求非常强劲 你现在有吗?
Michael Happe
Yeah Scott, this is Mike. I'll answer that and if Bryan wants to jump in, he can certainly do so. I would just tell you that the expansion at Grand Design specifically is a carefully considered effort to stay up with the projected growth of that business.
And while, at certain times during the current fiscal year, we have appropriately throttled back the production rates on several of the lines in the existing Grand Design facilities including the two plant expansions that came online, I believe in calendar 2018. Our projections with that business and almost exclusively, related to the growth of their existing Towables business, really calls for us to have to consider more expansion there.
Now, we recognize that highlighting a capacity expansion project in the midst of the current RV conditions when some of our competitors are certainly talking about managing their capacity back may seem at odds with what's happening. But, it is reflective of the momentum that, that particular brand has.
But also our belief that that talented team can do what they say they will do and that is continue to deliver great products for our dealers and end customers, resulting in more lot share and more retail growth. And so, believe me, those types of decisions during these times don't come without a lot of deliberation and angst. And we always reserve the right to, I guess manage the pace of construction and other factors should the market take a hard turn in a negative direction.
But, we are beginning significant construction work there. And the same thing applies to our Chris-Craft business in terms of their prospects going forward. I would tell you both of those businesses, Scott, have a healthy list of new products and ways to grow on the market from a product expansion standpoint that are not public yet and those are certainly underpinning some of the projected volume that you'll see running through those facilities. But, I guess that's how I view it at this time.
是的斯科特,这是迈克。我会回答这个问题,如果布莱恩想要加入,他当然可以这样做。我只想告诉你,Grand Design的扩展是经过仔细考虑的努力,以保持该业务的预期增长。
虽然在本财政年度的某些时候,我们已经适当地限制了现有大型设计设施中几条生产线的生产率,包括在线的两个工厂扩建,我相信2018年的日历。我们对此的预测与现有Towables业务增长有关的业务几乎完全是,我们必须考虑在那里进行更多扩展。
现在,我们认识到,在当前房车条件中强调扩容项目,当时我们的一些竞争对手肯定在谈论管理他们的产能,这似乎与正在发生的事情不一致。但是,它反映了这个特定品牌的动力。
但我们也相信,这个才华横溢的团队可以按照他们的意愿行事,并继续为我们的经销商和终端客户提供优质产品,从而带来更多的份额和更多的零售增长。因此,相信我,在这些时期,那些类型的决定并非没有经过深思熟虑和焦虑。而且我们总是保留权利,我认为如果市场在消极方向上采取艰难的转变,那么管理建设的步伐和其他因素。
但是,我们正在那里开展重要的建设工作。就未来的发展前景而言,我们的Chris-Craft业务同样适用。我会告诉你这两家公司,斯科特,从产品扩张的角度来看,有一个健康的新产品清单以及在市场上成长的方法,而这些产品的扩展目前尚未公开,这些肯定会支撑你所看到的一些预计产量。穿过这些设施。但是,我想这就是我现在看待它的方式。
Scott Stember
That's great.
那很棒。
Michael Happe
We do have some new products coming out as well of Grand Design as they continue to fill out their line. As an example, the Transcend has an extension coming out, likewise the Momentum toy hauler, they continue to expand that line as well as the Solitude and the expansion of the S-Class. So, there's continued expansion of the line as you would expect and in line with comments we've made on Grand Design in the past in terms of how we will continue to grow that business and that's part of the driver of the expansion as well.
我们确实有一些新产品出现在Grand Design中,因为他们继续填写他们的产品线。 作为一个例子,Transcend有一个扩展,同样是Momentum玩具搬运工,他们继续扩大这条线以及Solitude和S级的扩展。 因此,正如您所期望的那样,该系列产品将继续扩展,并且与我们过去在Grand Design上所做的评论一致,即我们将如何继续发展该业务,以及这也是扩展驱动力的一部分。
Scott Stember
Got it, that was very helpful. And going over to Class B, I know you spoke about the transitory issues with the chassis, but maybe just give us an update on Roadtrek with the dislocation of the brand. I know it definitely caused some consternation at the dealer level, at retail, maybe even at wholesale, but maybe just give us an update on -- at least near-term, what the impact has been to you and just highlight some of the opportunities going forward once that dislocation clears out in the next couple of months?
知道了,这非常有帮助。 转到B级,我知道你谈到了底盘的短暂问题,但也许只是给我们一个关于品牌错位的Roadtrek的最新消息。 我知道它确实在经销商层面,零售业甚至是批发市场引起了一些惊愕,但也许只是给我们一个更新 - 至少近期,对你的影响是什么,只是强调一些机会 一旦这种错位在接下来的几个月里清除了吗?
Michael Happe
Yeah, that continues to be an opportunity for us, I'll probably turn our comments less so at that particular competitor, who ran into some challenges within the last six to nine months and more so at the opportunity. But it certainly has challenged many of the dealers, that have carried the Roadtrek or HYMER brands in North America, and sent them, obviously looking for alternate solutions.
Now in most cases, we have existing dealers already in those markets. And for our existing dealers, it's an opportunity for us to continue to put good Winnebago-branded product in front of them to potentially take advantage of this opportunity and steal that market share from the Roadtrek and HYMER brands.
I think we've done that. If you've looked at the retail market share results that have come out recently here from SSI, and as we all know, those are not always complete the moment that they're released, and there's a little ebb and flow of those as they settle. But I believe in the last retail report on Class Bs, we took somewhere in the neighborhood of five more points in market share in that category in that time period.
So we are taking share there. We are really just trying to play our game and ramp it up even further as opposed to in any way shape or form -- or in no way shape or form saying anything negative about Roadtrek or HYMER. It's more about what Winnebago has available. And as Roadtrek has a new parent coming into this market that tries to stabilize that business, we anticipate that competition from them and other RV manufacturers will elevate and we have to be very, very committed.
That's why this supply chain disruption in our third quarter was especially disappointing, because you can make the argument that our retail share gains could have been even higher in our third quarter, and/or in the coming months, have we been able to deliver some of the product that we had hoped to deliver. So the timing of that is particularly unfortunate for us.
And I think the market, we have hundreds of back orders, literally retail back orders, in some cases, of products that our end customers want that we have not been able to fulfill. But as both Bryan and I said, that situation appears to be getting better with every week, albeit it's far from being perfect, and so we'll continue to work through that, we do view that as a very temporary situation and not systemic. And we'll get through that, and we'll continue to hopefully compete very vigorously in that space.
是的,这对我们来说仍然是一个机会,我可能会对那个在过去六到九个月遇到一些挑战的特定竞争对手不那么倾向于我们的评论。但它确实挑战了许多在北美带有Roadtrek或HYMER品牌的经销商,并派出他们,显然正在寻找替代解决方案。
现在大多数情况下,我们已经在这些市场中拥有现有的经销商。对于我们现有的经销商而言,我们有机会继续将好的Winnebago品牌产品放在他们面前,以潜在地利用这个机会,从Roadtrek和HYMER品牌中抢夺市场份额。
我想我们已经做到了。如果你看一下SSI最近在这里发布的零售市场份额结果,众所周知,那些在它们发布的那一刻并不总是完整的,并且那些因为它们会有一些潮起潮落解决。但我相信在上一份有关B类的零售报告中,我们在该时间段内占据了该类别市场份额的五分之一左右。
所以我们在那里分享。我们真的只是试图玩我们的游戏并进一步提升它,而不是以任何方式形式或形式 - 或者没有任何形式或形式对Roadtrek或HYMER做任何负面评价。它更多关于Winnebago的可用性。由于Roadtrek有一个新的母公司进入这个市场,试图稳定该业务,我们预计他们和其他房车制造商的竞争将提升,我们必须非常非常忠诚。
这就是为什么我们第三季度供应链中断特别令人失望的原因,因为你可以说我们的第三季度和/或未来几个月我们的零售业务收益可能会更高,我们能够交付一些我们希望提供的产品。因此,对我们而言,时机特别不幸。
而且我认为市场,我们有数百个延期订单,实际上是零售订单,在某些情况下,是我们最终客户想要的产品,而这些订单是我们无法实现的。但正如布莱恩和我所说的那样,这种情况似乎每周都在好转,虽然它远非完美,所以我们将继续努力,我们认为这是一个非常临时的情况,而不是系统性的。我们将彻底解决这个问题,我们将继续希望在这个领域进行非常积极的竞争。
Scott Stember
All right. Just one last quick one, if you could just, maybe give a little bit more granular detail on your expectations for tariffs. You talked about List III and List IV, potentially being some pretty onerous impacts, but is that commentary really more of the -- of List IV concerns, because with my understanding that the List III even had a 25% rate wouldn't be that bad. So I'm just trying to get a sense of what gives you this more cautious tone about tariffs?
行。 如果可能的话,最后一个快速的,可能会更详细地说明您对关税的期望。 你谈到了清单III和清单IV,可能会产生一些非常繁重的影响,但是这个评论真的更多的是关于列表IV的问题,因为据我所知,清单III甚至有25%的比率不会是那个 坏。 所以我只想弄清楚什么能让你对关税有更谨慎的态度?
布莱恩休斯
Yeah, Scott, this is Bryan, I'll take that one. It's both List III and List IV. I wouldn't characterize it as more heavily weighted to List IV. And Mike alluded to our estimate for those new tariffs that will take effect here soon to be at least as big as what the prior tariffs had been; 232 in the List I and List II of 301. And so, our teams are working hard to mitigate it.
Just as they did on the previous tariffs, we will be pursuing cost mitigation with the suppliers, reengineering some of those cost opportunities, and then ultimately negotiating with the vendors and pricing where necessary. So, we certainly aren't meaning to indicate that there's not an offset to the tariffs, there always will be and we will strive to fully offset them whenever we can. But there is a risk, certainly, from the new tariffs and it's sizable.
是的,斯科特,这是布莱恩,我会选择那个。 这是列表III和列表IV。 我不认为它更重要的是列表IV。 迈克提到我们对这些即将生效的新关税的估计至少与之前的关税一样大; 列表I中的232和301的列表II。因此,我们的团队正在努力减轻它。
正如他们对之前的关税一样,我们将与供应商一起寻求成本缓解,重新设计一些成本机会,然后最终与供应商谈判并在必要时进行定价。 因此,我们当然没有意义表明没有抵消关税,总会有,我们会尽力完全抵消它们。 但当然,新的关税存在风险,而且规模很大。
Scott Stember
Got it. That's all I have, thank you.
得到它了。 这就是我的全部,谢谢。
布莱恩休斯
Yeah. Thanks Scott.
是啊。 谢谢斯科特。
会议主持员
Thank you. And our next question comes from Tristan Thomas with BMO Capital Markets. Your line is now open.
谢谢。 我们的下一个问题来自Tristan Thomas和BMO Capital Markets。 你的生产线现已开放。
特里斯坦托马斯
Thanks. Good morning.
谢谢。 早上好。
Michael Happe
Good morning.
早上好。
特里斯坦托马斯
Can you just -- maybe, I misheard this, the 10% to 15% from the chassis impact, that was a total Motorhome revenue not Class B revenue?
你能不能 - 也许,我听错了,10%到15%的机箱影响,这是一个总的房车收入而不是B类收入?
Michael Happe
That was total Motorhome segment, yes.
这是总的Motorhome部分,是的。
特里斯坦托马斯
Okay, got it. And then, just kind of moving forward on that, we're seeing a lot of new entrants in Class B. There is really strong consumer demand. What are you changing to make sure you don't have chassis shortages in the future?
好,知道了。 然后,就这种情况向前推进,我们在B级看到了很多新进入者。消费者的需求确实很强劲。 你有什么变化来确保将来没有底盘短缺?
Michael Happe
Well, I mean we are working very closely with our -- all of our chassis suppliers not just on Class B, but for the entire Motorized business and I would argue we've never been closer with this particular supplier which has had some challenges in the last several months and certainly we've been one of the pioneers in this category. We understand though that there will be several new and increased competitive activity from others in the market.
But, we believe that our engineers and our product development resources combined with our sourcing relationships with these key suppliers will continue to put us in good position to not only develop the value proposition that we think will be competitive but you know that we'll be able to get our fair share of chassis from many of these manufacturers and there have been investments and capacity expansion from some of the chassis manufacturers in this space and so that should be positive for, probably not just the RV industry, but probably other industries that might use these platforms.
So, it's a fair question and it's one that we do think about and we feel confident that, if we -- we do our job having a strategic relationship on a regular basis with these companies that will stay ahead of the business, give them good forecasts and in turn they'll be good suppliers and ensure that they meet our forecasts. But -- time will tell, but to-date, we've been able to just stay ahead of it. Again, with the exception of this disruption in the last couple of months.
好吧,我的意思是我们与我们的所有底盘供应商密切合作 - 不仅仅是B级,而是整个机动车业务,我认为我们从未接近过这个特殊供应商,这个供应商面临着一些挑战。过去几个月,当然我们一直是这一类别的先驱之一。我们理解,市场上的其他人会有一些新的和增加的竞争活动。
但是,我们相信我们的工程师和我们的产品开发资源加上我们与这些主要供应商的采购关系将继续使我们处于有利地位,不仅能够发展我们认为具有竞争力的价值主张,而且您知道我们将成为能够从许多这些制造商那里获得我们公平的底盘份额,并且这个空间的一些底盘制造商已经进行了投资和产能扩张,所以这应该是积极的,可能不仅仅是房车行业,而是其他行业可能会使用这些平台。
所以,这是一个公平的问题,这是我们考虑的问题,我们有信心,如果我们 - 我们的工作定期与这些保持领先业务的公司建立战略关系,给他们带来好处预测,反过来,他们将是良好的供应商,并确保他们符合我们的预测。但是 - 时间会证明,但到目前为止,我们已经能够保持领先地位。同样,除了过去几个月的这种中断。
特里斯坦托马斯
Thanks, got it. Piggybacking on Scott's question, I know you mentioned tariffs. One of the possible offsets is raising prices. I was just wondering how much more can you increase pricing without having an impact on retail.
谢谢,明白了。 抄袭斯科特的问题,我知道你提到了关税。 其中一个可能的补偿是提高价格。 我只是想知道在没有对零售产生影响的情况下,你能提高多少定价。
Michael Happe
Yes, that's a great question as well, and I'll tell you that it -- not just for Winnebago Industries but for probably all other durable goods manufacturers and other industries that are impacted by potential rising costs and materials due to tariffs, that is the million dollar question. We have always taken a stance here at Winnebago at least in the last three years to try to price to the market as opposed to price to cost.
Now, that's easy to say but you're certainly cognizant of your costs, as you devise your pricing strategies. I am concerned that both as a company with our brands, that we have reached some of the outer limits of pricing elasticity in terms of asking for a premium over some of our competitive brands and so our potential to price is probably more limited today than it was two years ago, because of that.
I also think the broader concern and I do think it's had an impact on retail results to-date in the industry and especially in calendar '19 is that, it just generally raises the price of RVs overall to the end customer. And every $10, every $100, every $1,000 that a product goes up in price in the market, it does have an impact. And while there are -- there have been a lot of comments generally about inflation not being an issue in the broader US economy yet. I personally am not sure that that's the case in the RV industry.
I do think some of the product pricing and inflation has had an impact on slowing retail here in the last year and I think all of the RV manufacturers are going to be very intentional with how they price going forward in light of this. So, yes, so it is a bigger challenge for us going forward than it ever has been.
是的,这也是一个很好的问题,我会告诉你 - 不仅仅是对于Winnebago Industries,而且可能是所有其他耐用品制造商和其他受到关税成本和材料上涨影响的行业,这是百万美元的问题。至少在过去的三年里,我们一直在Winnebago采取立场,试图向市场定价而不是价格与成本。
现在,这很容易说,但是当你制定定价策略时,你肯定会认识到你的成本。我担心,作为一家拥有我们品牌的公司,我们已经达到一些价格弹性的外部限制,要求比我们的一些竞争品牌溢价,所以我们的价格潜力今天可能比它更有限两年前,因为那个。
我也认为更广泛的关注,我认为它对行业迄今为止的零售业绩产生了影响,尤其是在日历'19中,它通常会将整体房车的价格提高到最终客户。每产品10美元,每100美元,每1000美元,产品价格在市场上涨,它确实会产生影响。尽管如此,一直有很多关于通货膨胀的评论尚未成为更广泛的美国经济中的问题。我个人不确定房车行业的情况如何。
我认为一些产品定价和通货膨胀对去年的零售业放缓产生了影响,我认为所有的房车制造商都将非常有意识地考虑到它们如何定价。所以,是的,所以对我们来说这是一个比以往任何时候都更大的挑战。
特里斯坦托马斯
Okay. I'm going to sneak one more in here. You talked a lot about kind of the inventory dealer destocking where that is. So I was just curious where you guys think you stand?
好的。 我要在这里再偷一次。 你谈了很多关于库存经销商去库存的地方。 所以我只是好奇你们认为你站在哪里?
Michael Happe
We have maintained all along that we've been in a better position than most of our competitors. And I would tell you, we probably haven't done this chart here recently from an IR standpoint and we can probably do it. But our inventory position, on a consolidated company basis, has continued to fall quarter-over-quarter, in terms of comparisons versus a year-ago.
And I would tell you, in the Winnebago-branded businesses, especially our inventory is behind the year-ago, it's lower than a year-ago. In the Grand Design business, it still remains higher than a year ago, but that's, particularly saw in Grand Design because of the incredible retail success that brand continues to have.
So probably, the biggest thing that we paid attention to today is the aging inventory. And we have a number of programs in place in some places, particularly on the Winnebago side to make sure that the aging inventory that we do see in the dealer channels, are addressed.
I'm pleased to report on the Grand Design side that aging inventory, while a little elevated from a year-ago is probably significantly lower than most of the rest of the industry. So, we're watching both and -- but it's a position that we still feel comfortable with, at this time.
我们始终保持着比大多数竞争对手更好的地位。我会告诉你,我们最近可能从IR的角度来看这个图表,我们可以做到。但就综合公司而言,我们的库存状况在与一年前的比较方面持续下降。
而且我会告诉你,在Winnebago品牌的业务中,特别是我们的库存落后于去年,它低于一年前。在大型设计业务中,它仍然高于一年前,但是,特别是在Grand Design,因为该品牌继续拥有令人难以置信的零售成功。
可能,我们今天关注的最重要的事情是库存老化。我们在一些地方有一些计划,特别是在Winnebago方面,以确保我们在经销商渠道中看到的老化库存得到解决。
我很高兴地向大设计方面报告说,老化库存虽然比一年前略有提升,但可能远低于其他大多数行业。所以,我们正在观察两者 - 但这是一个我们仍然感到舒服的位置,此时此刻。
特里斯坦托马斯
Got it, thanks.
知道了谢谢。
会议主持员
Thank you. And our next question comes from Michael Swartz with SunTrust. Your line is now open.
谢谢。 我们的下一个问题来自Michael Swartz和SunTrust。 你的生产线现已开放。
Lucas De Servera
Hey guys, good morning. This is Lucas on for Mike. How are you?
嘿伙计们,早上好。 这是卢卡斯为迈克。 你好吗?
Michael Happe
Good morning.
早上好。
Lucas De Servera
I just had a quick one on import and raw material costs. With some of the major commodities pulling back on pricing recently, do you guys expect to see any benefit of that in the upcoming quarters and are you able to quantify it?
我只是快速了解进口和原材料成本。 随着一些主要商品最近回调价格,您是否希望在未来几个季度看到任何好处并且您能够量化它吗?
Michael Happe
Yes. I think the easing in the commodities will help you one of those mitigating impacts to tariffs, broadly speaking, in our cost inputs. That has been the case, on a year-to-date basis -- calendar year-to-date basis here in '19 as commodities have eased. It has certainly helped our overall equation and offset some of those tariffs that have been in place, and I expect that will continue. I guess that's the way, I'm looking at it right now, I look at it on a blended and overall basis. So you've got some commodities easing and then you've got pressure in other areas.
是。 我认为,在我们的成本投入中,大宗商品的宽松将帮助您减轻对关税的影响之一。 年初至今的情况就是如此 - 19年日历年迄今为止商品已经缓和。 它肯定有助于我们的总体方程,并抵消了已经实施的部分关税,我预计这将继续下去。 我想就是这样,我现在正在看它,我在混合和整体的基础上看它。 所以你已经放松了一些商品,然后你在其他方面面临压力。
Lucas De Servera
Got it, all right, thank you, that's all I had.
知道了,好的,谢谢你,这就是我的全部。
Michael Happe
Thanks Lucas.
谢谢卢卡斯。
会议主持员
Thank you. And our next question comes from Steve O'Hara with Sidoti & Company. Your line is now open.
谢谢。 我们的下一个问题来自Steve O'Hara和Sidoti&Company。 你的生产线现已开放。
史蒂夫奥哈拉
Hi, can you hear me?
嗨,你能听见我吗?
Michael Happe
We can Steve. Good morning.
我们可以史蒂夫。 早上好。
史蒂夫奥哈拉
Hi, good morning. I was just curious, on the capacity expansion that you talked about; can you maybe frame that in terms of, maybe the increase in square feet or the increase in production capacity? Roughly, I know it's kind of a separate figure to get around. But...?
早上好。 关于你谈到的扩容能力,我只是好奇; 您是否可以根据平方英尺的增加或生产能力的增加来构建框架? 粗略地说,我知道这是一个独立的人物。 但...?
布莱恩休斯
I think Steve, what we'll probably do is, I'll ask Steve Stuber here to probably touch base with you and many others on the call that want to gain that information. It's -- we can give you a percentage in terms of increase in overall square footage. But I'm not sure that that's the right way to think about that quite yet. There will be a ramp up in production rates depending on product could vary.
But I would say, as a percentage increase, the Chris-Craft capacity increase is a much bigger percentage of their business than the Grand Design is of that particular brand's business. And so obviously, one is much bigger than the other, undoubtedly. But it's a major move for the Chris-Craft business. It's a material move for the Grand Design business. So they're both important. But yes, we'll -- I'll ask Steve to try to figure out how we can maybe give you some more context on that in terms of our overall capacity.
我想史蒂夫,我们可能会做的是,我会问史蒂夫·斯图伯在这里可能会与你和许多其他想要获取这些信息的人打交道。 它是 - 我们可以给你一个百分比的总面积增加。 但我不确定这是否是正确的思考方式。 根据产品的不同,生产率会有所提高。
但我想说,随着百分比的增加,克里斯 - 克拉夫特的产能增长所占比例远高于大品牌的特定品牌业务。 显而易见,毫无疑问,一个比另一个大得多。 但这对于Chris-Craft业务来说是一个重大举措。 这是Grand Design业务的重大举措。 所以他们都很重要。 但是,是的,我们会 - 我会让史蒂夫试图弄清楚我们如何能够根据我们的整体能力给你一些更多的背景信息。
史蒂夫奥哈拉
And then, maybe just a follow-up on the tariff related question. I mean, how hard is it -- is the industry may be working on alternate sourcing for some of these commodities that you guys are concerned with on the tariff side. Where are we in that process and what's the potential benefit down the road at some point? Thank you.
然后,也许只是对关税相关问题的后续跟进。 我的意思是,有多难 - 该行业可能正在为您关注的一些商品进行替代采购。 我们在这个过程中的哪个阶段以及在某些时候可能带来的潜在利益是什么? 谢谢。
Michael Happe
Yeah, that is also a very popular question, as obviously you realized as well. Our company is also looking at other choices for those particular products that come from countries that tariff has been implemented on. In some cases, we do have choices and we are -- as we speak, exploring some of those options.
But there are other categories of products where the options are either limited in terms of just true legitimate alternatives or the time and investment it would take to relocate that part and find -- and put the new supplier into the business is potentially not reasonable in terms of making that move.
You and our other investors can be assured that our teams are looking at those alternatives but there are, unfortunately, some components, where it's much harder to do that than others. As an overall manufacturer, we don't own plants in China. We do not own plants in Mexico, so we don't have the ability in many cases to kind of up and move those ourselves.
These are usually important and good conversations with our suppliers about our alternatives and in fact, some of our suppliers are thinking about that same question themselves, as they're having to have these conversations with their customers as well.
是的,这也是一个非常受欢迎的问题,显然你也意识到了这一点。我们公司还在考虑那些来自已经实施关税的国家的特定产品的其他选择。在某些情况下,我们确实有选择,正如我们所说,我们正在探索其中的一些选择。
但是还有其他类别的产品,其中的选择要么仅限于真正合法的替代品,要么重新定位该部分并找到所需的时间和投资 - 并且将新供应商纳入业务可能不合理。做出这一举动。
您和我们的其他投资者可以放心,我们的团队正在考虑这些替代方案,但不幸的是,有一些组件,其中比其他组件更难做到这一点。作为整体制造商,我们在中国不拥有工厂。我们在墨西哥没有植物,所以我们在很多情况下都没有能力自己动手。
这些通常是与我们的供应商就我们的替代品进行的重要和良好的对话,事实上,我们的一些供应商正在考虑同样的问题,因为他们也必须与客户进行这些对话。
史蒂夫奥哈拉
Okay. All right, thank you very much.
好的。 好的,非常感谢你。
会议主持员
Thank you. And our next question comes from Bret Jordan with Jefferies. Your line is now open.
谢谢。 我们的下一个问题来自布雷特乔丹和杰弗里斯。 你的生产线现已开放。
布雷特乔丹
Hey, good morning guys.
嘿,早上好。
Michael Happe
Hey, good morning, Bret. Welcome to the team.
嘿,早上好,布雷特。 欢迎加入我们。
布雷特乔丹
Thanks. On the last quarter you talked about conversion trends at retail and I guess, do you have any sequential commentary? It sounds like maybe people didn't show up because it was raining, but do you have any sort of feedback on the probability of buying when they did show up at the retail level?
谢谢。 在上个季度,你谈到了零售业的转换趋势,我想,你有任何连续的评论吗? 听起来好像人们没有出现因为下雨,但是当他们确实出现在零售层面时,你对购买概率有什么反馈吗?
Michael Happe
No, I do not have any hard data on that. We generally have a hard time tracking sort of traffic to retail conversion from a very quantitative standpoint. I would just say, in general, that the retail environment this year for higher ticket, consumer discretionary goods, both on the recreational vehicle side but also the boarding side has been just a little bit more difficult to close. In many of my conversations with dealers, the principles -- their sales managers often struggle to even articulate exactly why that is, except that the cuts -- the consumer just doesn't take that credit card out at the end and close the sale.
And so, we've hypothesized that it could be any number of factors, general anxiety, increased prices, raising rates on the financing vehicles, the equity markets being -- continuing to be volatile, although they've done better as of late. So no, unfortunately, we don't have any great data to give you on that other than anecdotally; it's probably not a whole lot dissimilar here on June than it was in April.
不,我没有任何硬数据。从非常量的角度来看,我们通常很难跟踪零售转换的流量。我只想说,一般而言,今年的零售环境对于更高票,消费者可自由支配的商品,无论是在休闲车方面还是在登机方面,都只是稍微难以关闭。在我与经销商的许多谈话中,他们的原则 - 他们的销售经理经常很难甚至清楚地阐明为什么会这样,除了削减 - 消费者最终不会把信用卡拿出来并结束销售。
因此,我们假设它可能是任何数量的因素,普遍的焦虑,价格上涨,融资工具的加息,股票市场 - 继续波动,尽管他们最近做得更好。所以不,不幸的是,除了传闻之外,我们没有任何好的数据可以提供给你。六月份的情况可能与四月份的情况完全不同。
布雷特乔丹
Okay, great. And I guess that was sort of -- my follow-up question was, now with another quarter of Recreational Marine under your belt, what's your take on that? I guess is the cyclicality of Marine less than RV, because of the higher socioeconomic buyer? Or I guess, how do you compare the two from a cyclicality standpoint?
好,太棒了。 我想这就是那种 - 我的后续问题是,现在又有另外四分之一的休闲海军陆战队员,你对此有何看法? 我猜海洋的周期性低于RV,因为社会经济买家较高? 或者我想,你如何从周期性角度比较两者?
Michael Happe
Yeah, I mean, I think we continue to take the mindset that the RV industry and the boating industry are very similar in terms of cyclicality and that the real answer to that question, you know you probably have to drill down to what category you're looking at, in the Marine industry there are particular segments which have been hanging in there and better as of late. Surf and wake has been one. Pontoons has been a little bit inconsistent, but they've generally ran stronger in the last year.
What we found with the Chris-Craft brand, and remember, we're generally the Aston Martin of the 20 to 40 foot fiberglass outboard and inboard category that our customers are still present. Most of our customers in that business pay with cash and that the dealer improvements that we're making in terms of working with our current dealers and upgrading our dealers in certain markets is resulting in a still robust business there.
And we were also pleased that some of the tariffs from some of the other countries, particularly Canada have been rescinded, so that those products can be -- again, to flow back into those countries as well. So, yes very similar in cyclicality but Chris-Craft is probably like Grand Design in our RV business, in that they have enough current momentum and are doing enough of the right things that they're able to swim against some of the recent challenges in both of those sectors.
是的,我的意思是,我认为我们继续认为房车行业和船舶行业在周期性方面非常相似,而且对于这个问题的真正答案,你知道你可能需要深入研究你的类别再看一下,在海洋工业中,有一些特殊的部分已经悬挂在那里并且最近更好。冲浪和唤醒是其中之一。浮桥有点不协调,但它们在去年通常变得更强劲。
我们在Chris-Craft品牌中找到了什么,请记住,我们通常是20到40英尺玻璃纤维舷外和内侧类别的阿斯顿马丁,我们的客户仍然存在。我们在该业务中的大多数客户都使用现金支付,而且我们在与当前经销商合作以及在某些市场中升级我们的经销商方面所做的经销商改进使得那里的业务仍然稳健。
而且我们也很高兴其他一些国家,特别是加拿大的一些关税已被取消,因此这些产品也可以再次流回这些国家。所以,在周期性方面非常相似,但Chris-Craft在我们的房车业务中可能就像Grand Design一样,因为他们有足够的当前势头并且做了足够的正确的事情,他们能够游泳以应对最近的一些挑战这两个部门。
布雷特乔丹
Okay, great, thank you.
好的,太棒了,谢谢。
会议主持员
Thank you. And our next question comes from Brandon Rolle with Northcoast Research. Your line is now open.
谢谢。 我们的下一个问题来自Brandon Rolle和Northcoast Research。 你的生产线现已开放。
Brandon Rolle
Good morning. Most of my questions have been asked, but on the RV side, I was going to ask, could you talk about the promotional activity in the market right now and how you see that playing out as hopefully retail improves throughout the year? Thanks.
早上好。 我的大多数问题都被提出来了,但在房车方面,我会问,你能谈谈现在市场上的促销活动,以及你怎么看待整个年度零售业有望改善? 谢谢。
Michael Happe
Yeah, the promotional activity in the RV market continues to be very present, albeit I think we have noticed a little bit of a change here as we enter the summer months. I think the promotional activity is becoming more targeted at retail, specifically around some of the aging products. We have seen, I think a slight deceleration on some of the pushing of product into the market as some of our larger competitors, I believe, have done a better job of seeing their inventories normalize both in their lots, but also on their dealer's lots.
And so, I think the promotional activity you're seeing now is starting to trend towards products that are stuck in either an OEM or on a dealer lot and you're seeing a lot more product specific spiffs for dealer, sales people against aging inventory or a particular OEM may have overbuilt a little bit on a particular brand or floor plan or model, and you're seeing a push to get that specific product out.
I think the industry is generally going to ride out the summer months on the recreational vehicle side. Hopefully, retail continues to slightly improve through the summer months. At retail, the levels of inventory in the field continue to work their way down. And I think we're really gearing up for a quite interesting and potentially strong open house in September as dealers wait for that next industry event to potentially bring a lot of stocking orders back to the market or back to the OEMs.
是的,房车市场的推广活动仍然存在,尽管我认为我们已经注意到在夏季进入夏季时会发生一些变化。我认为促销活动正变得更加针对零售业,特别是围绕一些老化产品。我们已经看到,我认为部分产品推向市场略有减速,因为我相信,我们的一些较大的竞争对手已经做得更好,看到他们的库存在他们的批次中正常化,而且在经销商的批次上也是如此。 。
因此,我认为您现在看到的促销活动开始趋向于停留在OEM或经销商处的产品,并且您会看到针对经销商,销售人员针对老化库存的更多产品特定的spiffs或者某个特定的OEM可能已经在特定的品牌或平面图或模型上进行了一些过度建设,并且您看到了推动该特定产品的推出。
我认为整个行业通常会在休闲车方面度过夏季。希望零售业在夏季继续略有改善。在零售业,该领域的库存水平继续下降。我认为,由于经销商等待下一次行业盛会,可能会将大量的库存订单带回市场或回到原始设备制造商,我们认为我们正准备在9月份为一个非常有趣且可能强大的开放式房屋做准备。
Brandon Rolle
Okay great, thank you.
好的,谢谢。
会议主持员
Thank you. And our next question comes from David Whiston with Morningstar. Your line is open.
谢谢。 我们的下一个问题来自大卫威斯顿和晨星。 你的线是开放的。
大卫威斯顿
Good morning. Thanks for getting me in. Just two questions, first is on working capital, looking at the cash flow statement, and just doing the math, isolate third quarter year-over-year, it looks like there was a pretty bad headwind particularly around receivables. And is that primarily the Class B issue or something else?
早上好。 感谢你让我进来。只有两个问题,首先是营运资金,查看现金流量表,只是做数学,隔离第三季度同比,看起来有一个非常糟糕的逆风,特别是在应收账款周围。 这主要是B类问题还是别的什么?
布莱恩休斯
Yes, thanks David. This is Bryan. The receivables issue was notably related to our rental business, in particular at the end of the month which shift towards the end of the quarter. Our rental business is focused in typically the April, May timeline -- or time frame, in terms of when it is -- a spike in receivables right at the end of May, at the end of our quarter related to that business in particular. And so it's hard to characterize or point your finger at one specific thing, but that was an item that jumped out, as we analyzed it.
是的,谢谢大卫。 这是布莱恩。 应收账款问题与我们的租赁业务有关,特别是在本月末转向季度末。 我们的租赁业务主要集中在4月,5月的时间表 - 或时间框架 - 就时间而言 - 应收账款在5月底,特别是与该业务相关的季度结束时飙升。 所以很难描述或指出一个特定的东西,但这是一个跳出来的项目,正如我们分析的那样。
大卫威斯顿
Okay, thanks. And this other one is probably for Mike, just on your consumer segments Millennial, Baby Boomer etcetera. Can you just talk very briefly about what does the Millennial RV customer want that's maybe different from your other customer groups?
好的谢谢。 而另一个可能是迈克,只是你的消费者群体Millennial,Baby Boomer等。 您能简单地谈谈Millennial RV客户想要的与您的其他客户群体有什么不同吗?
Michael Happe
Yes, David. I think the thing that comes to mind are two things, right off the bat, thinking out loud to that question. One is their comfort with technology, and their desire to be in touch with their family and friends from the road, and so certainly that is not only affecting the products that we design, but it's also affecting the camp grounds in which they stay. And the National Park system, which has holes in sort of Wi-Fi or broadband infrastructure as well. So that's one thing.
I would say the other thing that we spend a lot of time thinking about is, I hate to stereotype, but generally the younger consumers are less comfortable with doing work themselves in order to make sure the product works to their liking. And so, just the way cabinets open today are different and the way we think about serviceability and what the dealer will touch and what the customer will touch.
I would say that they're not yet viewed as disposable products but there's been a lot of articles written, I know and there are companies like Outdoorsy which are much closer to this than we are about to try it before you buy it, trend in RVs and probably in a lot of other categories including automobiles.
And so, this phenomenon of making sure that they're getting a -- almost a maintenance free experience and that they can -- that they can experience the product potentially before they buy it, are things that we're tracking.
People have talked about Millennials in terms of deferred home ownership for some time, that may in fact be a trend on RV ownership as well that we have to watch, particularly at some of the larger Motorhome segment. So, those are things that come to mind technology, maintenance, try before you buy. Those are probably three things David that I can think about that we're thinking about in terms of that segment of customer.
是的,大卫。我认为想到的事情是两件事,就是蝙蝠,大声思考这个问题。一个是他们对技术的满足,以及他们希望与他们的家人和朋友在路上保持联系,因此肯定不仅影响我们设计的产品,而且还影响他们所在的营地。还有国家公园系统,它也有各种Wi-Fi或宽带基础设施。这是一回事。
我想说我们花费大量时间思考的另一件事是,我讨厌刻板印象,但一般来说,年轻消费者不太习惯自己做工作以确保产品符合他们的喜好。因此,就像今天橱柜开放的方式不同,以及我们考虑可维护性的方式以及经销商将触及的内容以及客户将触及的内容。
我会说它们还没有被视为一次性产品,但是我写的很多文章都写了,有些公司比如Outsidey更接近这个,而不是我们在购买它之前尝试它,趋势房车,可能还有许多其他类别,包括汽车。
因此,这种确保他们获得 - 几乎是免维护的体验并且他们可以 - 他们可以在购买之前体验产品的现象 - 是我们正在追踪的事情。
人们已经谈到千禧一代在延期房屋所有权方面有一段时间了,这实际上可能是房车所有权的趋势,我们必须关注,特别是在一些较大的房车部门。所以,这些是你想到的技术,维护,尝试之前的事情。这些可能是我可以考虑的三件事,我们正在考虑那个客户群。
大卫威斯顿
Okay, helpful. Thank you.
好的,乐于助人。 谢谢。
会议主持员
Thank you. I'm not showing any further questions at this time. I'd now like to turn the call back over to Steve Stuber for any closing remarks.
谢谢。 我此时没有再提出任何问题。 我现在想把这个电话转回史蒂夫·斯图伯的任何结束语。
Steve Stuber
Great. Thank you everyone for joining our call today. We look forward to speaking with many of you throughout the quarter. Have a great day.
非常好。 感谢大家今天加入我们的电话。 我们期待在整个季度与大多数人交谈。 祝你有美好的一天。
会议主持员
Ladies and gentlemen, thank you for participating in today's conference. This does conclude today's program and you may all disconnect. Everyone have a wonderful day.
女士们,先生们,谢谢你们参加今天的会议。 这确实结束了今天的计划,你可能会断开连接。 每个人都有美好的一天。
相关问题
Winnebago Industries, Inc. 电话会议
Winnebago Industries, Inc. 财务报告
互联网券商的港股、美股开户教程
如果您对美股 或者 港股也感兴趣, 或者想要了解如何开户, 可以加我wechat: xiaobei060537 , 同时也可以拉您进美股交流群哦。
最后的最后 祝大家都有一个美好的投资生活哦。
大家也可以关注【美股指南】公众号, 即可获得《小白投资美股指南(雪球「岛」系列)》电子书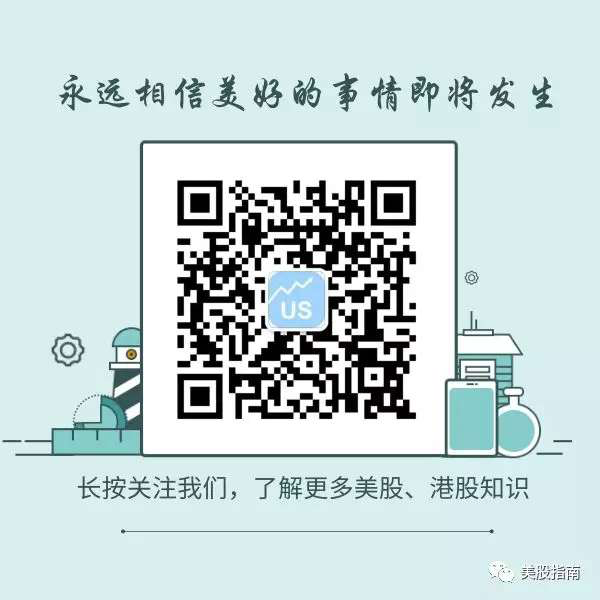 ---
写在最后
美股开户教程, 请查看
港股开户教程, 请查看
美股、港股入金教程, 请查看
美股、港股投资交流群, 请查看
美股、港股开户优惠汇总, 请查看
如何购买Winnebago Industries, Inc.股票
美股、港股付费交流群, 请查看
---
暂无回复。