Barnes&Noble Education,Inc。(BNED) 首席执行官 Mike Huseby 在 2019年 第四季度业绩 - 收益电话会议记录
Start Time: 10:00 January 1, 0000 10:46 AM ET
Barnes & Noble Education, Inc. (NYSE:BNED)
Q4 2019 Earnings Conference Call
June 25, 2019, 10:00 AM ET
开始时间:美国东部时间1月1日10:00 00:00 10:46
Barnes&Noble Education,Inc。(纽约证券交易所代码:[BNED])
2019年第四季度收益电话会议
2019年6月25日,美国东部时间上午10点
公司参与者
Mike Huseby - Chairman and CEO
Tom Donohue - EVP, CFO
Barry Brover - EVP, Operations and EVP, Barnes & Noble College
Kanuj Malhotra - EVP, Corporate Development and President, Digital Student Solutions
Lisa Malat - COO, Barnes & Noble College
Mike Huseby - 董事长兼首席执行官
Tom Donohue - 执行副总裁,首席财务官
Barry Brover - 巴恩斯和诺贝尔学院的执行副总裁,运营和执行副总裁
Kanuj Malhotra - 企业发展执行副总裁兼数字学生解决方案总裁
Lisa Malat - Barnes&Noble学院首席运营官
电话会议参与者
Alex Fuhrman - Craig-Hallum
Ryan MacDonald - Needham
Greg Pendy - Sidoti
Alex Fuhrman - Craig-Hallum
莱恩麦克唐纳 - 李约瑟
Greg Pendy - Sidoti
会议主持员
Good morning. My name is Simon and I will be your conference operator today. At this time, I would like to welcome everyone to the Barnes & Noble Education Fiscal 2019 Year End Earnings Conference Call. All lines have been placed on mute to prevent any background noise. After the speakers' remarks, there will be a question-and-answer session. [Operator Instructions]. Thank you.
Mr. Tom Donahue, you may begin your conference.
早上好。 我叫西蒙,今天我将成为您的会议运营商。 在这个时候,我想欢迎大家参加Barnes&Noble教育2019年财政年度收益电话会议。 所有线路都已静音以防止任何背景噪音。 发言者发言后,将会有一个问答环节。 [操作员说明]。 谢谢。
Tom Donahue先生,您可以开始您的会议。
Tom Donohue
Thank you. Good morning and welcome to our fourth quarter and full fiscal year end 2019 earnings call. Joining us today are Mike Huseby, Chairman and CEO; Barry Brover, EVP of Operations; Kanuj Malhotra, President of Digital Students Solutions; Lisa Malat, Chief Operating Officer, Barnes & Noble College; as well as other members of our senior management team.
Before we begin, I would remind you that the statements we will make on today's call are covered by the Safe Harbor disclaimer contained in our press release and public documents. The contents of this call are for the property of Barnes & Noble Education and are not for rebroadcast or use by any other party without prior written consent of Barnes & Noble Education.
During this call, we will be making forward-looking statements with predictions, projections and other statements about future events. These statements are based upon current expectations and assumptions that are subject to risks and uncertainties, including those contained in our press release and public filings with the Securities and Exchange Commission. The company disclaims any obligation to update any forward-looking statements that may be made or discussed during this call.
At this time, I'll turn the call over to Mike Huseby.
谢谢。早上好,欢迎来到我们的第四季度和2019财年结束的财报电话会议。今天加入我们的是董事长兼首席执行官Mike Huseby; Barry Brover,运营执行副总裁; Kanuj Malhotra,数字学生解决方案总裁; Lisa Malat,Barnes&Noble学院首席运营官;以及我们高级管理团队的其他成员。
在我们开始之前,我想提醒您,我们将在今天的电话会议上发表的声明包含在我们的新闻稿和公开文件中的安全港免责声明中。此电话的内容仅适用于Barnes&Noble Education的财产,未经Barnes&Noble Education事先书面同意,不得转播或由任何其他方使用。
在本次电话会议中,我们将制作前瞻性陈述,其中包含有关未来事件的预测,预测和其他陈述。这些陈述基于当前的风险和不确定性的预期和假设,包括我们的新闻稿和公开提交给美国证券交易委员会的文件。公司不承担更新本次电话会议期间可能提出或讨论的任何前瞻性陈述的义务。
这时,我会把电话转给Mike Huseby。
Mike Huseby
Thanks, Tom. Good morning everyone and thank you for joining us. Fiscal 2019 was truly a transformative year for BNED. I'm proud of all that our people accomplished as we continue to pivot our platforms and offerings to digital delivery.
Fiscal year 2019 results were in line with our expectations as we continue to generate significant EBITDA and as a result strong free cash flow. We're making important changes throughout our organization as we continue our digital pivot.
We are very encouraged by our significant progress including the development of our first internally developed digital study product initially introduced as bartleby textbook solutions and now branded as bartleby learn.
Unification of the BNC and MBS sales teams are creating an expanded and incentivized new business sales team with a revitalized go-to-market strategy. The continued growth of our FirstDay inclusive access program which substantially increases courseware sales penetration volumes when adopted.
The upcoming launch of our BNC adoption and insights portal, a new courseware adoption and insights platform for faculty and academic leadership that leapfrogs our prior adoption platform, an important enhancement to our institutional sales capabilities. And the introduction and completion of a pivot of four highly curated concept shops focused on elevating our in-store experience. Each concept shops drove very meaningful improvement in sales trends and our pivot stores during the test period.
Additionally, this fiscal year we have begun to make important investments to drive growth for our general merchandize business in fiscal '20 and '21, including drop-ship capabilities this fall and the next generation digital commerce platform expected to be live in fiscal '21.
As disclosed in this morning's press release, we have realigned our reporting segments to reflect our new go-to-market approach. We now have the following three reportable segments; retail, wholesale and DSS. The new retail and wholesale segments reflect changes we have made internally to combine physical and virtual store sales teams to more proactively identify and actively pursue new institutional business.
The retail segment combines the operations of the former BNC segment with MBS direct's virtual bookstore sales operations from the former MBS segment. The wholesale segment is comprised of the MBS wholesale business which provides a comprehensive selection of new and used textbooks at a lower cost of supply to approximately 3,500 physical bookstores, including our retail segment's 772 physical campus bookstores.
Our wholesale business also sources and distributes new and used textbooks to our 676 virtual bookstores. Additionally, through our wholesale segment we saw hardware and a software suite of applications that provide inventory management and point-of-sale solutions to approximately 400 college bookstores.
The DSS segment operating components of student brand and bartleby remain unchanged. We believe the realignment of resources and related reporting segments will deliver significant benefits and allow BNED to deliver growth and net new store contracts.
谢谢,汤姆。大家早上好,谢谢你加入我们。 2019财年对BNED来说真的是一个变革性的一年。当我们继续将我们的平台和产品转向数字交付时,我为我们的员工所做的一切感到自豪。
2019财年的业绩符合我们的预期,因为我们继续产生显着的EBITDA,因此自由现金流强劲。随着我们继续数字化支持,我们正在整个组织中进行重大变革。
我们的重大进展令我们感到非常鼓舞,包括开发我们的第一个内部开发的数字研究产品,该产品最初作为bartleby教科书解决方案推出,现在被称为bartleby learn。
BNC和MBS销售团队的统一正在创建一个扩展和激励的新业务销售团队,并重新启动市场战略。我们的FirstDay包容性访问计划持续增长,在采用时大大增加了课件销售渗透量。
即将推出的BNC采用和见解门户网站,一个新的课件采用和洞察平台,用于教师和学术领导,超越我们之前的采用平台,这是我们机构销售能力的重要提升。四家高度策划的概念店的引入和完成专注于提升我们的店内体验。在测试期间,每个概念店都推动了销售趋势和我们的枢纽店的非常有意义的改进。
此外,在本财政年度,我们已经开始进行重要投资,以推动我们在20和21财年的一般商品业务增长,包括今年秋季的下降能力以及预计将在21财年实现的下一代数字商务平台。
正如今天上午的新闻稿所披露,我们已经重新调整了报告部分,以反映我们的新市场方法。我们现在有以下三个可报告的部分;零售,批发和DSS。新的零售和批发细分市场反映了我们在内部进行的变革,将物理和虚拟商店销售团队结合起来,以更积极地识别和积极寻求新的机构业务。
零售业务将前BNC分部的业务与前MBS分部的MBS direct的虚拟书店销售业务相结合。批发业务由MBS批发业务组成,该业务以较低的成本向约3,500家实体书店提供全面的新旧教科书选择,包括我们零售业的772家实体校园书店。
我们的批发业务还为我们的676个虚拟书店提供和分发新旧教科书。此外,通过我们的批发部门,我们看到了硬件和一套软件应用程序,为大约400所大学书店提供库存管理和销售点解决方案。
学生品牌和bartleby的DSS部分运营部分保持不变。我们认为资源和相关报告分部的重组将带来显着效益,并使BNED能够实现增长和净新店合同。
Our campus stores, whether physical, virtual or a combination of both, provide incredible value to institutions across the country and are a key competitive differentiator for BNED. We're already starting to see the positive impacts of our larger and combined new business sales force.
In fiscal 2019, net new store sales were impacted by some large competitive losses and fewer new business wins. So far in fiscal '20, we expect annualized net new store sales to be approximately 35 million as we drive new business wins and narrow competitive losses. We are very encouraged by these initial results of our new unified sales teams.
We introduced our DSS reporting segment just one year ago and by this upcoming Fall Rush, bartleby learn is expected to grow to offer nearly 2 million step-by-step homework solutions across approximately 1,200 titles. Students can also now access a relatively new and developing Q&A feature to ask homework questions to experts virtually.
We experienced a strong initial demand for bartleby learn which added more than 50,000 subscribers during our first in-store sales push in our Spring Rush period. We are focused on and anticipate continued bartleby subscription acquisition growth as we head into our Fall Rush period and greet a brand new cohort of students.
Our physical footprint on campuses nationwide together with our deep knowledge of student course material consumption remains a significant competitive advantage allowing us to better inform and manage the cost of our bartleby content development.
Our entire company is focused on growing bartleby subscribers in recognition of the value we can deliver to both students and institutions and also the high margins this business will contribute to BNED as it scales.
DSS is a much different business than our historical one. The power of leveraging all of our physical and virtual assets together is unique to us and will become evident as bartleby scales. The success of our DSS segment is key to unlocking shareholder value and we are very focused on making that happen.
Our DSS offering also complement our institutional offerings and can bring added value to our partners and the students that they serve. We recently completed a survey of more than 100,000 students nationwide which found that nearly 50% of first year students are interested in paying a one-time cost for access for all supplemental digital tools and resources that are bundled with tuition.
We believe there's a strong opportunity to offer these types of bundled offerings through BNC FirstDay, our inclusive access model, delivering institutional digital product bundles and an inclusive access model would accelerate bartleby scale objectives with minimal acquisition costs while mitigating the churn so normally associated with such digital subscription products. We are actively exploring institutional bartleby offerings that determine the optimal packaging and pricing.
FirstDay is a strong example of the value we can bring to partners from a content distribution standpoint. Inclusive access has become increasingly popular on college campuses as institutions offer solutions that will drive down our cost and enhance outcomes for students.
我们的校园商店,无论是实体商店,虚拟商店还是两者兼而有之,为全国各地的机构提供了难以置信的价值,是BNED的关键竞争优势。我们已经开始看到我们更大和合并的新业务销售队伍的积极影响。
在2019财年,净新店销售受到一些巨大的竞争性损失和新业务赢得的影响。到目前为止,在20财年,我们预计年度净新店销售额将达到约3500万,因为我们推动了新业务的胜利并缩小了竞争力。新统一销售团队的这些初步结果令我们深受鼓舞。
我们在一年前推出了我们的DSS报告部分,通过即将到来的秋季匆忙,bartleby学习预计将增加到大约1,200种标题提供近200万个逐步的家庭作业解决方案。学生现在还可以访问一个相对较新且正在开发的问答功能,几乎可以向专家提问作业问题。
我们经历了对bartleby学习的强烈初始需求,在我们春季高峰期的第一次店内销售推动期间增加了超过50,000名订阅者。随着我们进入秋季高峰期并迎接全新的学生群体,我们专注并期待持续的bartleby订阅收购增长。
我们在全国校园的实际足迹以及我们对学生课程材料消费的深入了解仍然是一个重要的竞争优势,使我们能够更好地了解和管理我们的bartleby内容开发的成本。
我们整个公司都致力于培养巴特尔用户,以表彰我们可以为学生和机构提供的价值,以及这项业务在扩展时为BNED带来的高利润率。
DSS与我们的历史业务截然不同。将我们所有的物理和虚拟资产整合在一起的力量对我们来说是独一无二的,并且随着bartleby的扩展而变得明显。我们的DSS细分市场的成功是解锁股东价值的关键,我们非常注重实现这一目标。
我们的DSS产品还补充了我们的机构产品,可为我们的合作伙伴及其所服务的学生带来附加值。我们最近完成了一项针对全国100,000多名学生的调查,结果显示,近50%的一年级学生有兴趣支付一次性费用,以获取与学费捆绑在一起的所有补充数字工具和资源。
我们相信通过BNC FirstDay提供这些类型的捆绑产品的绝佳机会,我们的包容性访问模式,提供机构数字产品捆绑和包容性访问模型将以最小的购置成本加速bartleby规模目标,同时减轻通常与此相关的流失数字订阅产品。我们正在积极探索确定最佳包装和定价的机构bartleby产品。
FirstDay是我们从内容分发的角度为合作伙伴带来的价值的一个很好的例子。包容性访问在大学校园中越来越受欢迎,因为机构提供的解决方案将降低我们的成本并提高学生的成果。
Entering fiscal '19, we had already entered into additional distribution agreements with the three largest hired [ph] publishers. This year we expanded our digital distribution and FirstDay relationships with multiple publishers including Oxford, Wiley, Macmillan Learning, SAGE and Norton enabling us to offer even more content through our FirstDay platform.
Inclusive access models are incredibly important in terms of the increased penetration that they drive. At our schools using FirstDay we see sell through of more than 90% versus the traditional sell through rate of approximately 35%. So even if digital content pricing is lower than physical content ASPs, the increased volumes result in a better business model for both BNED and the publishers and importantly more affordable prices for students.
As more content moves digital in the long term, FirstDay high sell through penetration is expected to be a significant driver of revenue. We continue to see success with our FirstDay model with revenue from FirstDay sales increasing 92% year-over-year.
To further enhance the value we offer institutions, this summer we are launching the BNC adoption and insights portal, a new innovative platform that will transform how faculty and academic leadership research, submit and monitor course material selections, affordability and student success.
This tool provides a highly personalized user-friendly experience, actionable insights with high-impact reporting dashboards and more. The initial reactions to the portal from current and prospective clients as well as publishers who may benefit from the platform has been incredibly positive.
We're installing this platform in a relatively small number of schools in August and look forward to rolling it out to more campus partners prospectively. Tools such as this adoption and insights portal are important to our strategy for packaging and pricing digital offerings that solves for multiple pain points that our college university partners as well as their students and faculty are facing. Accordingly, the value of this and other tools we are investing in and offering to campus partners is directly contributing to recent new business success.
In our physical stores, we have introduced some exciting changes to strengthen our advantage as the official on-campus retailer. In four of our stores, we have successfully completed an innovative and promising pilot of highly curated and relatively concept shops focused on elevating our store experience. We're very pleased with the initial results of these pilot concept shops which show higher customer engagement and improvements in sales trends during the test period. We plan to introduce these new concepts to an additional 70 stores this summer.
We are also very pleased to announce an exciting collaboration with Urban Outfitters, a favorite brand of our students. This partnership with create a one-of-a-kind retail experience in our stores bringing trend-relevant apparel and home décor direct to the college consumers. Urban Outfitters concept shops are planned for introduction in some of our stores beginning this fall.
进入19财年,我们已经与三家最大的受雇[ph]出版商达成了额外的分销协议。今年,我们扩大了与多家出版商的数字发行和FirstDay关系,包括Oxford,Wiley,Macmillan Learning,SAGE和Norton,使我们能够通过FirstDay平台提供更多内容。
包容性访问模型在其增加的渗透率方面非常重要。在我们使用FirstDay的学校,我们看到销售额超过90%,而传统销售率约为35%。因此,即使数字内容定价低于实际内容平均售价,增加的数量也会为BNED和出版商带来更好的商业模式,对学生来说更重要的是更实惠的价格。
随着越来越多的内容长期数字化,FirstDay通过渗透的高销售预计将成为收入的重要推动力。我们继续看到FirstDay模式取得成功,FirstDay销售收入同比增长92%。
为了进一步提升我们为机构提供的价值,今年夏天我们推出了BNC采用和见解门户网站,这是一个新的创新平台,将改变教师和学术领导者如何研究,提交和监控课程材料选择,可负担性和学生成功。
该工具提供高度个性化的用户友好体验,可操作的见解以及具有高影响力的报告仪表板等。现有和潜在客户以及可能从该平台受益的发布商对门户网站的初步反应非常积极。
我们将在8月份在相对较少的学校安装这个平台,并期待将其推广到更多的校园合作伙伴。这种采用和洞察门户等工具对于我们的数字产品包装和定价策略非常重要,这些策略解决了我们的大学合作伙伴以及学生和教师所面临的多个痛点。因此,我们投资并向校园合作伙伴提供的这些工具和其他工具的价值直接有助于最近的新业务成功。
在我们的实体店中,我们引入了一些令人兴奋的变化,以加强我们作为官方校园零售商的优势。在我们的四家门店中,我们成功完成了一个创新且有前途的高度策划和相对概念店的试点,专注于提升我们的店铺体验。我们对这些试点概念店的初步结果非常满意,这些概念店在测试期间表现出更高的客户参与度和销售趋势的改善。我们计划在今年夏天将这些新概念引入另外70家商店。
我们也非常高兴地宣布与Urban Outfitters进行激动人心的合作,这是我们学生最喜欢的品牌。这种合作伙伴关系在我们的商店中创造了独一无二的零售体验,为大学消费者带来了与潮流相关的服装和家居装饰。 Urban Outfitters概念店计划于今年秋季开始在我们的一些商店推出。
Looking ahead, we are continuing to make important strategic investments to drive increased levels of success in our retail business to make some important strategic investments to drive increased levels of success in our retail business, particularly in the areas of general merchandize and emblematic [ph] apparel. This includes advanced digital commerce capabilities that will extend our product assortment and real-time availability for customers.
We expect to see incremental online sales growth in the first half of this fiscal year when we greatly expand our online assortment for our new drop-ship capabilities and other in-customer engagement enhancements. In fiscal 2021, we expect to launch our developing new generation digital commerce platform which will further unlock sales growth by leveraging dynamic product discovery, personalization, promotions and user experience tools to ensure that shopping experience for customers across all our stores physical or virtual is best-in-class.
Historically, we have under invested in our e-commerce platforms and we have substantial upside to capture by making online shopping and fulfillment a much better experience for our customers. Fiscal 2019 as I said has been a year of significant change and progress towards our objective of pivoting to a leading provider of both digital and physical offerings to institutional and student customers we strive to delight.
Fiscal 2020 will be a year when we will continue to allocate human expense and investment capital to our digital pivot, but we also expect to begin to see more meaningful operating results from these investments as we expect to grow bartleby subscribers, increase general merchandize sales, continue to add inclusive access model customers and add significant net new managed store business.
We will continue to manage our cost structure to reflect the realities of our physical book-related trends during this transition period we are in. We would also like to thank our entire workforce for being fully dedicated as shown by the very personal commitments and contributions each of them are making during this transition period. Our people are contributing substantially to our purpose and strategy while also essentially investing in BNED's future with the understanding that their personal economic successes are tied to BNED success.
In our wholesale segment, revenue was down 13.5% year-over-year primarily due to lower demand. We continue to transform our wholesale segment to position MBS as an innovative service provider to the industry while also exploring additional ways to utilize MBS' advanced distribution capabilities as in the case of publisher consignment rental programs.
As a reminder, under these agreements we do take titles for the rental books but earn margin and a fee for processing the rentals for the publishers. This model has faced market acceptance and publisher execution issues. We are working closely with the two large publishers with whom we have consignment rental agreements to facilitate improved execution with the Fall Rush of the more than 700 titles subject to this program.
展望未来,我们将继续进行重要的战略投资,以推动零售业务取得更大成功,进行一些重要的战略投资,推动零售业务取得更大成功,特别是在一般商品和标志性[ph]领域。服饰。这包括先进的数字商务功能,可以扩展我们的产品种类和客户的实时可用性。
我们期望在本财年上半年增加在线销售增长,届时我们将大大扩展我们的在线分类,以实现新的下降功能和其他客户参与增强功能。在2021财年,我们期望推出我们正在开发的新一代数字商务平台,该平台将通过动态产品发现,个性化,促销和用户体验工具进一步释放销售增长,以确保我们所有实体或虚拟商店的客户购物体验最佳-在班上。
从历史上看,我们在电子商务平台上的投资不足,我们通过为客户提供更好的在线购物和实现体验,获得了巨大的上升空间。正如我所说的那样,2019财年是我们努力取悦的机构和学生客户向数字和实体产品的领先提供商转变的目标。
2020财年将是我们将继续将人力开支和投资资金分配给我们的数字枢纽的一年,但我们也预计会开始看到这些投资带来更有意义的经营业绩,因为我们预计会有更多的用户增加,增加一般商品销售,继续增加包容性访问模式客户并添加重要的净新托管商店业务。
我们将继续管理我们的成本结构,以反映我们所处过渡期间与实体图书相关的趋势的现实。我们还要感谢我们的全体员工完全致力于每个人的个人承诺和贡献。他们正在这个过渡时期制作。我们的员工为我们的目标和战略做出了重大贡献,同时也基本上投资于BNED的未来,同时理解他们的个人经济成功与BNED的成功息息相关。
在我们的批发业务中,收入同比下降13.5%,主要是由于需求下降。我们继续改造我们的批发部门,将MBS定位为行业的创新服务提供商,同时还探索利用MBS先进分销能力的其他方式,如出版商寄售租赁计划。
提醒一下,根据这些协议,我们会为租赁图书采用标题,但会为出版商处理租金赚取保证金和费用。该模型面临市场接受和发行商执行问题。我们正在与两家大型出版商密切合作,我们与他们签订了租赁协议,以便通过此项计划的700多种书籍的秋季匆忙来提高执行力。
While we originally anticipate that the benefits from these consignment rental programs will be more recognized in fiscal 2019, we now anticipate increased cash flow benefits to be recognized this fiscal year.
While the public market appears the value of BNED as a traditional and perhaps even troubled retailer, the strength of our assets such as our store footprint, distribution capability and general merchandize business together with our investments in digital such as bartleby, inclusive access and our adoption and insights portal are already beginning to yield positive momentum.
BNED has a unique set of assets and a strategic business model that are very hard to replicate. We remain confident in our role as a leading aggregator and distributor of educational content both within and outside of our store footprint.
Our management team continues to lead the execution of our strategy for digital transformation and both change at this scale is challenging and never happens fast enough, our entire company is energized and confident in BNED's future and future value.
As we prepare for the upcoming Fall Rush we are highly focused on leveraging the unique strengths and expertise of each of our business units to help drive success for all of our customers.
I'll turn it back over to Tom now for the financial review.
虽然我们最初预计这些寄售租赁计划的收益将在2019财年得到更多认可,但我们现在预计本财年将确认增加现金流量收益。
虽然公共市场似乎是BNED作为传统甚至可能困扰的零售商的价值,但我们的资产实力,如我们的商店足迹,分销能力和一般商品业务,以及我们对数字的投资,如bartleby,包容性访问和我们的采用和见解门户已经开始产生积极的势头。
BNED拥有一套独特的资产和战略业务模式,很难复制。我们对我们作为商店足迹内外教育内容的领先聚合商和分销商的角色保持信心。
我们的管理团队继续领导我们的数字化转型战略的执行,这种规模的变化具有挑战性,而且从未发生过足够快的事情,我们整个公司充满活力,对BNED的未来和未来价值充满信心。
在我们为即将到来的Fall Rush做准备时,我们非常注重利用每个业务部门的独特优势和专业知识来帮助我们所有客户取得成功。
我现在把它转回汤姆进行财务审查。
Tom Donohue
Thank you, Mike. Please note that the fourth quarter ended on April 27, 2019 consisting of 13 weeks. All comparisons will be to the fourth quarter of fiscal 2018, unless otherwise noted.
As Mike stated and as disclosed in this morning's press release, we realigned our business and sales organization into the following three reportable segments; retail, wholesale and DSS. The retail segment combines the operations of the former BNC segment with the MBS direct virtual bookstore operations. The wholesale segment is comprised of MBS wholesale business and the DSS segment remains unchanged.
Total sales for the quarter were 334.4 million compared with 357.7 million in the prior period. This decrease of 23.3 million or 6.5% was comprised of a 15.2 million decrease from the retail segment, a 5.8 million decrease from the wholesale segment and a 0.2 million decrease from the DSS segment.
Comparable store sales in the retail segment increased by 0.9% in the quarter as compared to a 2.0% increase in the prior year period. Comparable store sales for the full year declined 5.1% consistent with our expectations.
Comparable textbook sales for the quarter increased 0.9% as compared to the prior year increase of 1.8%. Comparable textbook sales for the full year declined 8% also consistent with our expectations.
Textbook sales continued to be impacted by lower average selling prices of course materials, enrollment declines and student's purchases from publishers directly as well as other online providers.
Net sales for the wholesale segment for the quarter were 14.1 million, a decrease of 5.8. Net sales for the full fiscal year were 223.4 million, a decline of 35 million or 13.5%. Wholesale sales were down primarily due to lower demand.
DSS sales were 5.5 in the quarter compared to 5.6 in the prior year period. Sales for the full year were 21.3 million as compared to 15.8 million in the prior year. The consolidated gross margin rate for the quarter was 35.1%, down from 35.9% in prior year period.
The consolidated gross margin rate for the full fiscal year was 25.9%, up slightly from 25.3% in the prior year period. This is primarily attributable to a shift of lower margin digital products and higher contract cost related to contracting all the new store contracts.
Selling and administrative expenses in the fourth quarter decreased by 7.6 million or 7.2% compared with the prior year period and decreased 9.9 million or 2.3% for the full fiscal year. The decrease in the retail segment for the quarter and the full year was primarily the result of decreases in physical store payroll and operating expenses, a decrease in a lot of our digital operations, a decrease in virtual store payroll and operating expenses and a decrease in corporate payroll and infrastructure.
Wholesale expenses decreased in the fourth quarter and the full year primarily due to lower payroll expenses and professional fees. DSS selling and administrative expenses increased in the quarter and the full year primarily due to the ongoing cost associated with the development of bartleby as well as cost related to the student brands and other digital offerings.
谢谢你,迈克。请注意,第四季度结束于2019年4月27日,包括13周。除非另有说明,否则所有比较将在2018财年第四季度进行。
正如迈克所说,并在今天上午的新闻稿中披露,我们将我们的业务和销售组织重新调整为以下三个可报告的部分;零售,批发和DSS。零售业务将前BNC业务的业务与MBS直接虚拟书店业务相结合。批发分部由MBS批发业务组成,而DSS分部则维持不变。
本季度的总销售额为3.344亿美元,而上一期间为3.577亿美元。减少2330万或6.5%,其中零售业务减少1520万股,批发业务减少580万股,DSS业务减少20万股。
零售业务的可比店面销售额在本季度增长了0.9%,而去年同期增长了2.0%。全年可比店面销售额下降5.1%,符合我们的预期。
本季度可比教科书销售额较上年同期增长1.8%增长0.9%。全年可比较的教科书销售额下降了8%,这也符合我们的预期。
课本材料的平均销售价格下降,入学率下降以及学生直接从出版商以及其他在线提供商那里购买教科书的销售继续受到影响。
本季度批发业务的净销售额为1410万,减少5.8。整个财政年度的净销售额为2.234亿美元,下降了3500万或13.5%。批发销售下降主要是由于需求下降。
本季度DSS销售额为5.5,而去年同期为5.6。全年的销售额为2130万,而去年为1580万。本季度的综合毛利率为35.1%,低于去年同期的35.9%。
整个财政年度的综合毛利率为25.9%,略高于去年同期的25.3%。这主要归因于较低利润的数字产品的转移以及与签订所有新店合同相关的较高合同成本。
第四季度的销售和管理费用与去年同期相比减少了760万或7.2%,整个财政年度减少了990万或2.3%。本季度和全年零售业务的减少主要是由于实体店工资和运营支出减少,我们的大量数字业务减少,虚拟商店工资和运营支出减少以及企业薪资和基础设施。
第四季度和全年的批发费用减少主要是由于较低的工资支出和专业费用。 DSS销售和管理费用在本季度和全年增加主要是由于与bartleby的开发相关的持续成本以及与学生品牌和其他数字产品相关的成本。
Corporate services in the quarter and the full year increased as a result of higher professional fees. During the fourth quarter, due to the change in our segment presentation and reporting units, we performed an interim goodwill impairment test and concluded that the carrying values of the retail and wholesale reporting units exceeded their respective fair values. As such, we recognized the non-cash goodwill impairment loss of 49.3 million or 36.5 million after tax on a net tax basis consisting of the carrying value of goodwill allocated to each of those segments.
Additionally, as a result of certain other operational changes, we recognized an 8.5 million non-cash impairment loss primarily related to certain other long-lived assets. We recognized the 4.7 million and 7.2 million charge of restructuring and other charges during the fourth quarter and during fiscal year 2019, respectively. Restructuring and other charges are primarily comprised of severance and transition payments related to senior management changes, employee termination cost and benefit cost.
Our cash balance at the end of the quarter was $14 million, a slight decrease compared to the 16.1 million in the prior year period. There was 133.5 million in outstanding borrowings compared with 196.4 million in outstanding borrowings in the prior year period. The decrease in borrowings for the year is primarily attributable to the improved free cash flow.
In fiscal 2020, we expect the average debt to be approximately $100 million with peak borrowings of approximately $200 million fully repaid during our Fall Rush with additional borrowings until the end of the fiscal year. This is a similar pattern to fiscal 2019.
CapEx for the fourth quarter was 14.7 million compared with 12.7 million in the prior year. CapEx for the full fiscal year was 46.4 million as compared to 42.8 million in the prior year. Increases in CapEx were due to our continued investment in digital.
Currently, our retail segment operates 1,448 college, university and K-12 school bookstores comprised of 772 physical bookstores and 676 virtual bookstores. As of today, we have contracts to open an additional 78 stores in fiscal 2020 with 37 additional known closings. This would bring our total physical and virtual store count to 1,489 locations net of closed stores.
For fiscal 2020, we expect consolidated adjusted EBITDA to be between 90 million and 100 million. Due to the continued investments, capital expenditures are expected to increase from fiscal 2019 by approximately $10 million and are expected to be in the range of 50 million to 60 million.
We expect free cash flow to be between 25 million to 40 million as compared to the 39.7 million in fiscal year 2019. We define free cash flow as adjusted EBITDA less capital expenditures cash interest and cash taxes.
With that, we will open the call for questions. Operator, please provide instructions for those interested in asking a question.
由于专业费用较高,本季度和全年的公司服务有所增加。于第四季度,由于分部呈报及呈报单位的变动,我们进行了中期商誉减值测试,并得出结论认为零售及批发报告单位的账面值超过各自的公允价值。因此,我们以净税基为基础确认税后4930万或3650万的非现金商誉减值亏损,其中包括分配至各分部的商誉的账面值。
此外,由于若干其他营运变动,我们确认850万非现金减值亏损主要与若干其他长期资产有关。我们分别在第四季度和2019财年确认了470万和720万的重组和其他费用。重组和其他费用主要包括与高级管理层变更,员工终止成本和福利成本相关的遣散费和过渡费。
我们在本季度末的现金余额为1400万美元,与去年同期的1610万美元相比略有下降。有1.335亿笔未偿还借款,而去年同期则有1.96亿元未偿还借款。本年度借款减少主要是由于自由现金流量改善所致。
在2020财年,我们预计平均债务约为1亿美元,在我们的秋季匆忙期间全额偿还高峰借款约2亿美元,并在本财政年度结束前增加借款。这与2019财年类似。
第四季度的资本支出为1470万,而去年为1270万。整个财政年度的资本支出为4640万,而去年为4280万。资本支出的增加是由于我们对数字化的持续投资。
目前,我们的零售业务经营着1,44​​8所大学,大学和K-12学校书店,包括772家实体书店和676家虚拟书店。截至今天,我们已签订合同,在2020财年开设另外78家门店,另外还有37家门店。这将使我们的实体和虚拟商店总数达到1,489个关闭商店的位置。
对于2020财年,我们预计合并调整后的EBITDA将在9,000万至1亿之间。由于持续投资,预计资本支出将从2019财年增加约1,000万美元,预计将在5000万至6000万之间。
我们预计自由现金流量将在2500万至4000万之间,而2019财年为3970万美元。我们将自由现金流量定义为调整后的EBITDA减去资本支出的现金利息和现金税。
有了这个,我们将打开问题的电话。运营商,请为有兴趣提问的人提供说明。
问答环节
Certainly. [Operator Instructions]. Your first question comes from the line of Alex Fuhrman with Craig-Hallum Capital. Your line is open.
当然。 [操作员说明]。 你的第一个问题来自Alex Fuhrman与Craig-Hallum Capital的合作。 你的线是开放的。
Alex Fuhrman
Great. Thanks very much for taking my question. I wanted to ask about the outlook for next year. I apologize if I missed this maybe in the prepared remarks but didn't see a revenue guidance in the press release. So just curious as you're thinking about your EBITDA and free cash flow guidance for the year, just what type of revenue trends are baked into that? And specifically looking at the new reportable segments, is there anything major to call out in terms of trends you're seeing so far this year on the top line?
非常好。 非常感谢您提出我的问题。 我想问一下明年的前景。 如果我在准备好的评论中错过了这个,但在新闻稿中没有看到收入指导,我道歉。 因此,您对今年的EBITDA和自由现金流指导的考虑感到好奇,究竟是什么类型的收入趋势? 特别是关注新的可报告细分市场,今年到目前为止在顶线上看到的趋势是否有什么重要意义呢?
Mike Huseby
Hi, Alex. This is Mike. We decided not to give revenue guidance. There's so much change in business model around – here's an example like publisher consignment rental where we don't take titles of books, we only book the fees and the margin that we receive off those transactions. We want to get away from comp store sales because we get thrown into the retail bucket. While it's important information, we'll continue to disclose it. We really are trying to focus managing the business on margin and cash flow and move to more and more digital, the deals that we're cutting with publishers and other partners are really more focused that way. So in terms of revenue trends, I think the one thing that we have alluded to is the new business. We're really happy with – we're pleased thus far with the new sales force and what they're doing and just our approach to go-to-market approach. So we've given some information on what we expect or at least have experienced thus far in net new store sales. I think there's no reason to believe that the trends that we've been seeing are going to change markedly as it relates to physical books in the coming year. Trying to forecast average prices and what publishers are doing in the mix has proved to be very difficult. For example, they sold a lot of lower margin loosely, types of publications to schools last year instead of following through on the publisher consignment rental. So the revenue forecast to us just aren't as germane as trying to give the market a sense of what EBITDA and free cash flow look like in CapEx. CapEx is really important because of the investments that we're making and how they're driving the expansion of the products and accelerating the time of digital. One thing I talked about during the comments is the adoption and insights portal that we're rolling out. That's been invested in. We'll see the benefits of that. But the important thing there also is that it's really a tool that's needed by colleges and ones that we're showing it to in proposals and other current situations really want these tools now to manage what's increasingly complex business for them. So the answer to your question simply, we're not giving revenue guidance. We're not going to talk about forecasting the specific trends unless something we have fairly high degree of confidence on, but I don't think that on the physical side the trends directionally will change from where they've been in the last few years. We don't tend to get value based on revenue and revenue movements. All our conversations and our valuation in the public market seem to be more based around EBITDA and what we're doing with pivoting to digital such as we're emphasizing this, we're managing to.
嗨,亚历克斯。这是迈克。我们决定不提供收入指导。商业模式周围有很多变化 - 这是一个例如发行商寄售租赁的例子,我们不收取书籍的标题,我们只预订费用和我们从这些交易中获得的保证金。我们希望摆脱comp商店销售,因为我们被抛入零售桶。虽然这是重要信息,但我们会继续披露。我们真的在努力将业务重点放在保证金和现金流上,并转向越来越多的数字化,我们正在与出版商和其他合作伙伴共同削减的交易更加专注于这种方式。因此,就收入趋势而言,我认为我们提到的一件事是新业务。我们真的很满意 - 到目前为止,我们很高兴新的销售人员和他们正在做的事情,以及我们采用上市方法的方法。因此,我们已经提供了一些有关我们期望或至少在净新店销售方面经历过的信息。我认为没有理由相信我们所看到的趋势会在明年与实体图书有关时发生显着变化。试图预测平均价格以及出版商在混合中所做的事情已经证明是非常困难的。例如,他们在去年向学校出售了大量较低利润的出版物,而不是通过出版商寄售出租。因此,对我们的收入预测并不像试图让市场了解资本支出(EBITDA)和自由现金流在资本支出(CapEx)中的含义。由于我们正在进行的投资以及它们如何推动产品的扩展和加速数字化的时间,资本支出非常重要。我在评论期间谈到的一件事是我们正在推出的采用和见解门户网站。这已被投资。我们将看到它的好处。但重要的是,它确实是大学和学院所需要的工具,我们在提案中展示它,而其他当前情况现在真的希望这些工具能够管理他们日益复杂的业务。所以简单地回答你的问题,我们不给出收入指导。我们不会谈论预测具体趋势,除非我们对其有相当高的信心,但我不认为在实际方面趋势将会在过去几年中发生变化。 。我们不倾向于根据收入和收入变动获得价值。我们所有的对话以及我们在公开市场上的估值似乎都更多地基于EBITDA以及我们在转向数字化方面所做的工作,例如我们正在强调这一点,我们正在努力。
Alex Fuhrman
Sure. That's helpful. Thanks. And then if I could ask just about the digital segment specifically I guess the bartleby piece. It sounds like you've got some nice early signs of subscriber growth there. Just wondering what it's really going to take for you to get that business and turn it into a growth engine? Obviously there's a big competitor out there with a similar product that's been doing very, very well over the last couple of years. Do you feel that you have the content is as robust as you need it to be to really be able to put the foot on the gas in terms of marketing or is there maybe some lifting still there to happen, just curious where you feel that product is heading into the new school year?
当然。 这很有帮助。 谢谢。 然后,如果我可以专门询问数字细分市场,我猜这个bartleby片。 听起来你已经有了很好的用户增长的早期迹象。 只是想知道你为了获得这项业务并将其转变为增长引擎真正需要什么? 显然,在那里有一个很大的竞争对手,有一个类似的产品,在过去几年里表现非常非常好。 你觉得你的内容是否像你需要的那样强大,真正能够在市场营销方面把脚放在气体上,或者可能还有一些提升仍然存在,只是好奇你感觉到的产品 正在进入新学年?
Kanuj Malhotra
Okay. Alex, this is Kanuj. I think by Fall we feel very good about where the content will be in terms of coverage of most important, most frequently used titles. So we think we'll have very good coverage in area of increased investment and focus is the Q&A and we're very focused on being able to grow the library. So I guess in short we feel very good about sort of the headroom that exist in the market, having a new freshman class, as Mike alluded earlier, for students that are in ecosystem that there's really big opportunity leveraging our titles in footprint as well as out of footprint increasingly. So we feel very good about being able to really start to drive this given where the content will be relative to where it was in the Spring.
好的。 亚历克斯,这是Kanuj。 我认为在秋季,我们对最重要,最常用的游戏的内容覆盖范围感到非常满意。 所以我们认为我们在增加投资方面会有很好的报道,重点是问答,我们非常注重能够发展图书馆。 所以我想简而言之,我们对市场中存在的空间感觉非常好,正如迈克先前提到的那样,有一个新的新生班级,对于生态系统中的学生来说,在足迹中充分利用我们的头衔以及 越来越多的足迹。 因此,我们感到非常高兴能够真正开始推动这一点,因为内容将相对于Spring中的位置。
Alex Fuhrman
Great. That's really helpful.
非常好。 这真的很有帮助。
Tom Donohue
25% of the titles in the Spring that we have, in the Fall 20% to 25%. So in other words very [indiscernible].
春天我们拥有25%的头衔,在秋季20%到25%。 换句话说,非常[音频不清晰]。
Mike Huseby
Yes, it's more than double or triple in terms of the titles that we've got available for textbook solutions and gain 50,000 subscribers with primarily most of those coming from in-store support. So to answer your question and expand on it a little bit, if we had – didn't have to worry so much about managing EBITDA, we'd probably step on the gas a little harder. But I think that we'll know more as we get into the fall season and we may do some of that. That's one of the reasons that our free cash flow estimates are somewhat variable. We want to be able to take advantage of opportunities as we see them happening during the course of the year.
是的,就我们可用于教科书解决方案的游戏而言,它已经超过一倍或三倍,并且获得了50,000个订阅者,其中大多数来自店内支持。 所以回答你的问题并稍微扩展它,如果我们有 - 不必担心管理EBITDA,我们可能会更加努力地踩油门。 但我认为,随着我们进入秋季,我们会更加了解,我们可能会做一些。 这是我们的自由现金流估计有些变化的原因之一。 我们希望能够利用机会,因为我们看到它们在一年中发生。
Kanuj Malhotra
The last point I'd just add, Alex, is that relative to where competitors were priced very disruptively, roughly a 30% discount. So we think once we get into the consideration set and create that awareness, students will naturally move towards a product that has comparable if not better features.
我要补充的最后一点,亚历克斯,是相对于竞争对手定价非常具有破坏性的,大约30%的折扣。 所以我们认为,一旦我们进入考虑因素并创造了这种意识,学生们自然会转向具有可比性(即使不是更好的)特征的产品。
Alex Fuhrman
Great. That's really helpful. Thank you very much.
非常好。 这真的很有帮助。 非常感谢你。
会议主持员
Your next question comes from the line of Ryan MacDonald with Needham. Your line is open.
你的下一个问题来自Ryan MacDonald和Needham。 你的线是开放的。
瑞安麦克唐纳
Good morning, everyone. I guess just following up on sort of the bartleby question and as you're sort of looking at the growth trajectory there, now we're at the end of June you've had sort of a full semester to sort of monitor the usage and sort of habits of the 50,000 subscribers you've added in the Spring, just talk about maybe what you learned about retention and utilization from the students from what you've seen thus far with that 50,000 number?
大家,早安。 我想只是跟进那个棘手的问题而且你正在看那里的增长轨迹,现在我们在6月底你已经有了整整一个学期来监控使用情况和 您在春季添加的50,000名订阅者的习惯,只是谈谈您从学生那里获得的关于保留和利用的学习内容,以及迄今为止您所看到的50,000个数字?
Kanuj Malhotra
Hi, Ryan. It's Kanuj. We've seen sort of typical patterns emerge for a user sort of what you would suspect in terms of Q&A usage becoming more peaked [ph] during midterms and final periods. And so it's consistent with what we bought in terms of turn behavior, likewise the seasonal fall off that's associated with the summer. So it's pretty much according to pattern now. We are trying to get more nuanced on how we can drive more engagement and more usage and I'd say it's early stages there, but we remain focused on being able to as the previous question alluded to, to get the content library expanded so we can cover students and [indiscernible] all subject disciplines. So I think the Fall will be more positive in learning more, but right now it's probably according to where we thought it would be.
嗨,瑞恩。 这是Kanuj。 我们已经看到一些典型的模式出现在用户类型中,你会怀疑Q&A使用在中期和最后期间变得更加高峰[ph]。 因此,它与我们在转弯行为方面所获得的结果一致,同样也是与夏季相关的季节性下降。 所以它现在几乎按照模式。 我们正试图在如何推动更多参与和更多使用方面获得更多细微差别,我会说它已经处于早期阶段,但我们仍然专注于能够像上一个问题所提到的那样,扩展内容库,以便我们 可以涵盖学生和[音频不清晰]所有学科。 因此,我认为秋季学习更多会更积极,但现在它可能根据我们认为的那样。
瑞安麦克唐纳
Thanks. And then I guess following up sort of on the new retail operating segment sort of combining the MBS and the BNC sales teams there, it sounds like there's a lot of interesting developments and innovation going around in terms of the adoption and insights in some of these concept stores. Can you talk about sort of what the go-to-market or how you're sort of positioning that competitively with your sales teams to try and win more retail business through sort of both two initiatives?
谢谢。 然后我想在新的零售运营部门跟进MBS和那里的BNC销售团队,听起来有很多有趣的发展和创新在其中一些采用和洞察力方面 概念店。 您是否可以通过两种方案来讨论市场推广或您与销售团队的竞争定位,以尝试赢得更多零售业务?
Mike Huseby
I'll give a quick answer and then I'll let Lisa Malat who's our COO of College who's heading up the sales effort expand on it. But in essence what we've done is expanded that sales team using internal resources. We've promoted people from within the BNC field manager ranks – regional manager ranks as well as combined the formally MBS direct sales team quite effectively so that we more than double the number of sales people we have in the market and really taken a much more what I would call proactive approach about targeting potential new business in a very intelligent way and emphasis on those that have bigger general merchandize portfolios in some cases. And it's a very disciplined approach that emphases all the new things we're doing as well as what we've done in the past and have a great tradition of service, et cetera. I'll let Lisa talk about the competitive positioning a little bit more.
我会给出一个快速的答案,然后我会让作为我们负责销售工作的学院首席运营官的Lisa Malat对其进行扩展。 但实质上我们所做的是扩大销售团队使用内部资源。 我们从BNC现场经理队伍中提升了人才 - 区域经理队伍,并且非常有效地将正式的MBS直销团队结合起来,这样我们在市场上的销售人数增加了一倍以上,并且真正占据了更多 我称之为主动方法,以非常聪明的方式瞄准潜在的新业务,并强调在某些情况下具有更大的一般商品组合的那些。 这是一个非常严谨的方法,强调我们正在做的所有新事物,以及我们过去所做的事情,并拥有良好的服务传统等等。 我会让丽莎更多地谈论竞争定位。
Lisa Malat
Yes, I think we all know what – understand the transformation that's happening with the industry and as much as we're feeling it, higher education is experiencing at an even greater level. So we feel that we are in a very, very unique position right now to really be able to offer innovative really state-of-the-art solutions for our higher education partners, ones that really are differentiating us in the marketplace, such as Mike talked about with AIP or some of our new retail concepts. And we're finding that these solutions are really resonating with our partners because we do a really good job listening and understanding the different needs of all of our constituencies. We understand the pain points for academic leadership, we understand that higher education is looking to create these community centers or cultural hubs and points of engagement with the retail footprints wanting to bring students together. So we take these learnings from our campus partners and we create these innovative solutions that are really helping us win contracts and grow top line for the business.
是的,我认为我们都知道什么 - 了解行业正在发生的转变,而且正如我们所感受到的那样,高等教育正在经历更高的水平。所以我们觉得我们现在处于一个非常非常独特的位置,真正能够为我们的高等教育合作伙伴提供创新的,最先进的解决方案,这些合作伙伴确实在市场上与众不同,例如迈克谈到了AIP或我们的一些新的零售概念。我们发现这些解决方案确实引起了我们合作伙伴的共鸣,因为我们在倾听和理解所有选区的不同需求方面做得非常好。我们理解学术领导的痛点,我们理解高等教育正在寻求创建这些社区中心或文化中心以及希望将学生聚集在一起的零售足迹的参与点。因此,我们从校园合作伙伴那里学习这些知识,并创建这些创新解决方案,这些解决方案真正帮助我们赢得合同并为业务增长。
Mike Huseby
It's really important for us to continue to grow our store contracts footprint because as you saw in January just as it relates to bartleby, the engagement we have from our in-store personnel was critical to growing that business. 70% or so of the subscriptions came from the physical in-store sales and while we expect that distribution between in-store and online to probably change as scale occurs to a certain extent, growing the in-store – the store managed footprint is essential not just in terms of selling digital but also it leverages all the skills we have within Barnes & Noble College across a broader footprint which makes our – obviously helps make our cost structure in the way we run the business more effective. So from a competitive perspective I think we're doing very well versus where we were about a year and a half ago, a year ago. As you looked at the exhibits to the earnings release, you can see that we ended up losing that business from store closures over store openings had a very significant impact on our financials. And so that's another reason why it's important. It's not for the revenue growth per se, it's for the opportunity that we have in margin expansion with general merchandize, with digital and also to leverage our organization across a broader footprint.
对于我们来说,继续增加我们的商店合约足迹非常重要,因为正如您在1月份看到的那样,与bartleby有关,我们店内人员的参与对于发展这项业务至关重要。 70%左右的订阅来自实体店内销售,而我们预计店内和店内之间的分配可能会随着规模的发生而在一定程度上发生变化,店内增长 - 店铺管理的足迹是必不可少的不仅仅是在销售数字方面,而且它还利用我们在Barnes&Noble College的所有技能,在更广泛的范围内使我们 - 显然有助于使我们的成本结构更有效地运营业务。因此,从竞争的角度来看,我认为我们在一年半前的情况下做得非常好。当您查看收益发布的展品时,您可以看到我们最终因商店开业而关闭商店而对我们的财务产生非常重大的影响。这就是为什么它很重要的另一个原因。这不是收入增长本身,而是我们在利用一般商品进行利润扩张,数字化以及在更广泛的范围内利用我们的组织的机会。
瑞安麦克唐纳
Thank you very much.
非常感谢你。
Mike Huseby
Thanks, Ryan.
谢谢,瑞恩。
会议主持员
[Operator Instructions]. Your next question comes from the line of Greg Pendy with Sidoti. Your line is open.
[操作员说明]。 你的下一个问题来自Greg Pendy与Sidoti的合作。 你的线是开放的。
Greg Pendy
Hi, guys. Thanks for taking my questions. I wanted to I guess understand – the 50,000 subs that was last quarter and I just want to understand that was with one month free, correct? And I know there will be some serious seasonality to the bartleby textbook subscriptions, but it wasn't at 50,000 during this quarter, was it?
嗨,大家好。 谢谢你回答我的问题。 我想我想明白 - 上个季度的50,000个潜艇,我只想了解这是一个月免费,对吗? 而且我知道bartleby教科书订阅会有一些严重的季节性,但本季度它不是50,000,是吗?
Mike Huseby
50,000 was the number of subs required during the Spring Rush which is what we disclosed. There was an initial introduction of the product, Greg, and we discussed it fairly thoroughly I think in the last quarter call. And as Kanuj said, it's fairly early days and analysis and learnings on retention and engagement and that type of thing. But no, it's not this quarter, it's the same information we disclosed from last quarter. As we go forward we'll decide what detail we want to disclose on subscribers and that type of thing. That was just an initial roll off to see if we could be successful which we deemed it would be a successful launch especially with the relatively disadvantaged number of titles, et cetera, we had versus the competition and the fact that it was a Spring Rush where we were coming in with many students having already selected their online supplemental provider in the fall period. As you pointed out, we have a new cohort coming in. So we'll disclose more information on subscribers going forward, but to answer your question, no, it's not another 50,000 this quarter. It's the same 50,000 from the first quarter when we had the initial push.
50,000是Spring Rush期间所需的潜艇数量,这是我们所披露的。最初推出的产品是Greg,我们在上一季度的电话会议中对此进行了相当彻底的讨论。正如Kanuj所说,这是相当早的时候,对保留和参与以及那类事情进行分析和学习。但不,这不是本季度,它与我们上一季度披露的信息相同。在我们前进的过程中,我们将决定我们想要在订阅者和类型的事物上披露哪些细节。这只是一个初步的结果,看看我们是否能够成功,我们认为这将是一个成功的发布,特别是相对不利的头衔数量,等等,我们对比竞争和事实,这是一个春季高峰期我们与很多学生在秋季期间选择了他们的在线补充提供者。正如你所指出的那样,我们有一个新的队列进入。所以我们会透露有关订户未来的更多信息,但回答你的问题,不,本季度不是另外的50,000。当我们进行初步推动时,它与第一季度的50,000相同。
Greg Pendy
Understood. And then just one more question, the bundle offering with FirstDay, it sounds exciting given where you stand having the college short footprint. But just kind of wondering I think a competitor of yours in this space is trying to bundle sort of the writing – has at least talked about bundling their textbook solutions and writing solutions. Is that something you guys would be thinking about as well?
了解。 然后还有一个问题,即FirstDay的捆绑产品,这听起来令人兴奋,因为你站在大学的短距离。 但有点想知道我认为你这个领域的竞争对手正试图捆绑一些写作 - 至少谈到捆绑他们的教科书解决方案和编写解决方案。 这是你们想要的东西吗?
Mike Huseby
Well, I alluded to in my comments actually that we do have some schools that are interested in it and from our personal perspective our homerun would be in addition to selling direct students, if you put yourself in the place of a student or a parent that's looking at a bill for inclusive access and that bill includes tuition, it includes your courseware. In other words, your books, your digital access codes or your access to digital content, it also includes some digital products; could be bartleby learn, could be bartleby writing which we're just releasing, self tutoring, self study aids and it's all included in one inclusive access package whether it's billed in one amount all students or whether it's in a different which we call FirstDay complete or a different model, I think you can see that these students – these schools rather that are competing with each other, if we can offer them a lot of value in an inclusive access package, not all schools want to have bartleby in their lineup to offer. Many do if you look at those that are specially community colleges and others [indiscernible] public schools, they're looking to package much value into these packages as they can get to get the most value to the student which equates to affordability win. So that's something we're exploring with schools. If you think about selling subscriptions on à la carte basis, then you think about bundling in thousands of subscriptions at a time and institutionalizing them and the cost of that and what the churn would be going forward, relatively flat, relatively zero, that's a discussion we're having but we don't have that in place. As I said we're exploring it. And I think that it gives us an interesting conversation that we can have with schools that really want to provide as much possible value and inclusive access package as possible. As it relates to the illusion to the competitor, I don't think – I think that we're designing bartleby under Kanuj's supervision to be much more institutional friendly than maybe some of the other products that are out there that aren't really viewed that way by the institutions. So that's a different – we can sell it out of footprint, à la carte as well. But in footprint every school we serve has a different way of looking at how they want to teach their students and we respect that and therefore we're customizing what we do with our institutional partners and it gives us the ability to customize all these different tools we have.
实际上,我在评论中提到我们确实有一些学校对它感兴趣,而且从我们个人的角度来看,如果你把自己放在学生或家长的位置,我们的本垒打就会出售直接学生。看一个包容性访问的法案,该法案包括学费,它包括你的课件。换句话说,您的书籍,数字访问代码或您对数字内容的访问,它还包括一些数字产品;可能是bartleby学习,可能是我们刚刚发布的bartleby写作,自我辅导,自学辅助工具,所有这些都包含在一个包容性的访问套餐中,无论是所有学生的一定数额的学费,还是我们称之为FirstDay的不同或者是一个不同的模特,我想你可以看到这些学生 - 这些学校相互竞争,如果我们能够在一个包容性的入学套餐中为他们提供很多价值,并非所有的学校都想让他们的阵容变得更加强大。提供。如果你看看那些特别是社区学院和其他[音频不清晰]公立学校的人,他们会想要在这些套餐中融入很多价值,因为他们可以为学生获得最大的价值,相当于可负担得起的胜利。这就是我们正在与学校探讨的事情。如果你考虑以点菜方式销售订阅,那么你考虑一次捆绑成千上万的订阅并将它们制度化,以及它的成本和流失将会是什么,相对平坦,相对为零,这是一个讨论我们有,但我们没有这个。正如我所说,我们正在探索它。我认为它给了我们一个有趣的对话,我们可以与那些真正希望提供尽可能多的价值和包容性访问套餐的学校进行对话。因为它与竞争对手的幻想有关,我不认为 - 我认为我们在Kanuj的监督下设计bartleby比在其他一些没有真正被看过的产品更加机构友好这种方式由机构。所以这是一个不同的 - 我们可以将它从足迹,单点菜单中出售。但是,我们所服务的每所学校都有不同的方式来看待他们如何教导学生,我们尊重这一点,因此我们定制了我们与机构合作伙伴的合作,这使我们能够定制所有这些不同的工具我们有。
Greg Pendy
Okay, that's helpful. And then just one final one if I could get one more question in. You mentioned 78 store openings. Can you just talk a little bit, is that wins or is that company – are you seeing colleges kind of move to the outsourcing model? I think roughly 50% of college bookstores are still managed internally. Can you just kind of give us a sense on just the overall environment? Are you seeing that shift continuing or is it just a less competitive environment than last year from winning new campuses?
好的,这很有帮助。 如果我再问一个问题,那么只需要最后一个。你提到了78个商店开业。 你能谈谈一下,是胜利还是那家公司 - 你是否看到大学转向外包模式? 我认为大约50%的大学书店仍在内部管理。 你能不能让我们对整体环境有所了解? 你是否看到这种转变仍在继续,或者只是比去年赢得新校园的竞争环境更差?
Lisa Malat
This is Lisa. So as I was mentioning before, definitely the complexity in the market is creating a lot of opportunity for us to grow the top line. So it's really a combination of both, but we're continuing to see a shift of self-operated bookstores looking for solutions, looking for experts, looking for innovation which is why the products and services we're bringing to the market are resonating.
这是丽莎。 正如我之前提到的那样,市场的复杂性无疑为我们创造了很多机会来扩大收入。 所以它真的是两者的结合,但我们仍然看到自营书店转向寻找解决方案,寻找专家,寻找创新,这就是我们为市场带来的产品和服务引起共鸣的原因。
Greg Pendy
Okay.
好的。
Mike Huseby
Yes, we're also competing head-to-head with our primary competitor that deals and feel like we're doing well in that regard as well. So as Lisa said, it's a combination of both.
是的,我们还与我们的主要竞争对手进行了直接竞争,并且感觉我们在这方面做得也很好。 正如丽莎所说,这是两者的结合。
Lisa Malat
Yes.
是。
Greg Pendy
Okay, great. Thanks a lot, guys.
好,太棒了。 非常感谢,伙计们。
Mike Huseby
Thanks, Greg.
谢谢,格雷格。
会议主持员
And there are no further questions at this time. I'll turn it back over to Mr. Donohue.
目前没有其他问题。 我会把它转回Donohue先生。
Tom Donohue
Thank you for joining today's call. Please note that our next scheduled financial release will be our fiscal 2020 first quarter earnings call on or about August 27th. Thank you and have a good day.
感谢您参加今天的电话会议。 请注意,我们下一次预定的财务报告将是8月27日或之前的2020财年第一季度财报。 谢谢你,有一个美好的一天。
会议主持员
Ladies and gentlemen, this concludes today's conference call. You may now disconnect.
女士们,先生们,今天的电话会议结束了。 您现在可以断开连接。
相关问题
Barnes & Noble Education, Inc. 电话会议
Barnes & Noble Education, Inc. 财务报告
互联网券商的港股、美股开户教程
如果您对美股 或者 港股也感兴趣, 或者想要了解如何开户, 可以加我wechat: xiaobei006006, 同时也可以拉您进美股交流群哦。
最后的最后 祝大家都有一个美好的投资生活哦。
大家也可以关注【美股指南】公众号, 即可获得《小白投资美股指南(雪球「岛」系列)》电子书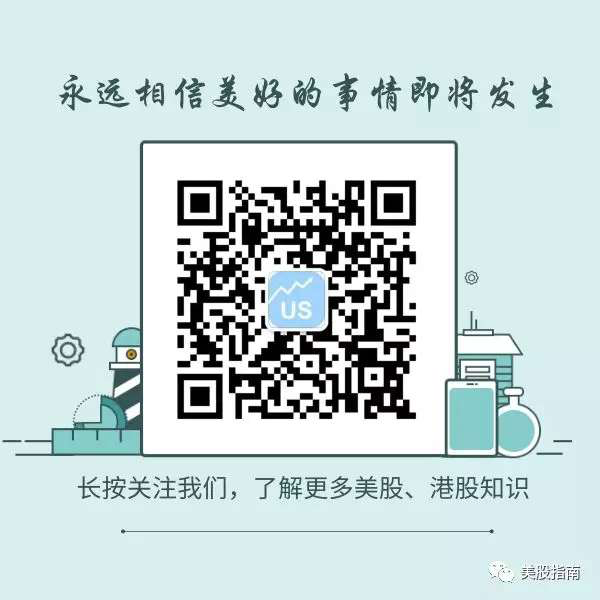 ---
写在最后
---
暂无回复。