埃森哲公司 (ACN) 临时首席执行官大卫罗兰于 2019年 第三季度业绩 - 收益电话会议记录
Accenture plc (NYSE:ACN) Q3 2019 Earnings Conference Call June 27, 2019 8:00 AM ET
埃森哲公司(纽约证券交易所代码:[ACN])2019年第3季度收益电话会议2019年6月27日美国东部时间上午8:00
公司参与者
Angie Park - Managing Director and Head of Investor Relations
David Rowland - Interim Chief Executive Officer
KC McClure - Chief Financial Officer
Angie Park - 董事总经理兼投资者关系主管
David Rowland - 临时首席执行官
KC McClure - 首席财务官
电话会议参与者
Ashwin Shirvaikar - Citi
Tien-tsin Huang - JPMorgan
Bryan Keane - Deutsche Bank
Lisa Ellis - Moffettnathanson
Dave Koning - Baird
Edward Caso - Wells Fargo
Rod Bourgeois - DeepDive Equity
James Friedman - Susquehanna
Jason Kupferberg - Bank of America
Bryan Bergin - Cowen
Ashwin Shirvaikar - 花旗
Tien-tsin Huang - 摩根大通
布莱恩基恩 - 德意志银行
Lisa Ellis - Moffettnathanson
戴夫科宁 - 贝尔德
爱德华卡索 - 富国银行
Rod Bourgeois - DeepDive Equity
詹姆斯弗里德曼 - 萨斯奎汉娜
Jason Kupferberg - 美国银行
布莱恩伯金 - 考恩
会议主持员
Ladies and gentlemen thanks for standing by. Welcome to Accenture's Third Quarter Fiscal 2019 Earnings Conference Call. At this time all participants are in a listen-only mode. Later we will conduct a question-and-answer session; instructions will be given at that time. [Operator Instructions] As a reminder, this conference is being recorded.
I would now like to turn the conference over to your host Managing Director, Head of Investor Relations, Angie Park. Please go ahead.
女士们,先生们,感谢您的支持。 欢迎阅读埃森哲2019财年第三季度盈利电话会议。 此时所有参与者都处于只听模式。 稍后我们将进行问答环节; 当时将给出指示。 [操作员说明]提醒一下,此会议正在录制中。
我现在想把会议转交给你的主持人,Angie Park的投资者关系主管。 请继续。
安吉公园
Thank you, Greg. And thanks everyone for joining us today on our third quarter fiscal 2019 earnings announcement. As operator just mentioned, I'm Angie Park, Managing Director, Head of Investor Relations.
On today's call you will hear from David Rowland, our Interim Chief Executive Officer and KC McClure, our Chief Financial Officer. We hope you've had an opportunity to review the news release we issued a short time ago. Let me quickly outline the agenda for today's call.
David will begin with an overview of our results. KC will take you through the financial details including the income statement and balance sheet along with some key operational metrics for the third quarter. David will then provide a brief update on our market positioning before KC provides our business outlook for the fourth quarter and full fiscal year 2019. We will then take your questions before David provides a wrap up at the end of the call.
Some of the matters we'll discuss on this call including our business outlook are forward-looking and as such are subject to known and unknown risks and uncertainties including but not limited to those factors set forth in today's news release and discussed in our Annual Report on Form 10-K and quarterly reports on Form 10-Q and other SEC filings. These risks and uncertainties could cause actual results to differ materially from those expressed in this call.
During our call today, we will reference certain non-GAAP financial measures which we believe provide useful information for our investors. We include reconciliations of non-GAAP financial measures where appropriate to GAAP in our news release or in the Investor Relations section of our Web site at accenture.com. As always, Accenture assumes no obligation to update the information presented on this conference call.
Now, let me turn the call over to David.
谢谢你,格雷格。并感谢大家今天加入我们的第三季度财政收益公告。正如刚刚提到的运营商,我是Angie Park,董事总经理,投资者关系主管。
在今天的电话会议上,您将听到我们的临时首席执行官David Rowland和我们的首席财务官KC McClure。我们希望您有机会回顾我们不久前发布的新闻稿。让我快速概述今天电话会议的议程。
David将首先概述我们的结果。 KC将带您了解财务细节,包括损益表和资产负债表以及第三季度的一些关键运营指标。然后,在KC提供第四季度和2019财政年度的业务展望之前,David将提供有关我们市场定位的简要更新。在David提供电话会议结束之前,我们将提出您的问题。
我们将在此次电话会议上讨论的一些事项包括我们的业务前景具有前瞻性,因此受到已知和未知的风险和不确定因素的影响,包括但不限于今天新闻稿中提出并在我们的年度报告中讨论的那些因素。表格10-K和10-Q表格及其他美国证券交易委员会备案的季度报告。这些风险和不确定性可能导致实际结果与本次电话会议中表达的结果大不相同。
在我们今天的电话会议中,我们将参考某些非GAAP财务指标,我们认为这些措施为我们的投资者提供了有用的信息我们在新闻稿中或在我们的网站accenture.com的投资者关系部分中包含适用于GAAP的非GAAP财务指标的对账。与往常一样,埃森哲没有义务更新本次电话会议上提供的信息。
现在,让我把电话转给大卫。
大卫罗兰
Thank you, Angie. And thanks so much to all of you for joining us on today's call.
Accenture delivered another strong quarter and I couldn't be more pleased with our overall performance as we continue to execute our growth strategy and create significant value for all of our stakeholders our clients, employees and shareholders. We again delivered revenue growth well ahead of the market as well as strong profitability and free cash flow, while continuing to make substantial investments for long-term market leadership.
Here are a few to highlights for the quarter. We delivered new bookings of $10.6 billion which was in the range we expected. We generated record revenues of $11.1 billion at the top of our guided range with 8.4% growth in local currency.
We delivered earnings per share of $1.93 an 8% increase compared to adjusted earnings per share last year. Operating margin was 15.5% an expansion of 20 basis points. Our free cash flow was very strong at $2 billion. We returned $1.4 billion dollars in cash to shareholders through our share repurchases and the payment of our semi-annual dividend.
So, all-in-all, it was another strong quarter by any measure. Looking forward, I feel very good about our business and our ability to deliver a strong fourth quarter and in doing so to complete what will be another truly outstanding year for Accenture.
Now let me hand it over to KC to review the numbers in greater detail. KC?
谢谢,安吉。非常感谢大家加入我们今天的电话会议。
埃森哲提供了另一个强劲的季度,我对我们的整体业绩感到满意,因为我们将继续执行我们的增长战略,并为我们的客户,员工和股东的所有利益相关者创造巨大价值。我们再次在市场前提供了良好的收入增长以及强劲的盈利能力和自由现金流,同时继续为长期市场领导做出大量投资。
以下是本季度的一些亮点。我们提供了106亿美元的新订单,这是我们预期的范围。我们创纪录的收入为111亿美元,位于我们的指导范围之上,当地货币增长8.4%。
与去年调整后每股收益相比,我们每股收益1.93美元,增长8%。营业利润率为15.5%,扩大20个基点。我们的自由现金流非常强劲,达到20亿美元。我们通过股票回购和支付半年度股息向股东返还了14亿美元现金。
总而言之,无论如何,这是另一个强劲的季度。展望未来,我对我们的业务以及我们提供强劲的第四季度的能力感到非常满意,并且这样做是为了完成埃森哲另一个真正优秀的一年。
现在让我把它交给KC来更详细地查看数字。 KC?
KC McClure
Thank you, David, and thank you all of you for joining us on today's call.
Let me start by saying we were very pleased with our third quarter results which were in line to our expectations and were strong across many dimensions of our business. Once again, our results demonstrate the power of our highly differentiated growth strategy. As we have often stated a key intent of our growth strategy is to create durability in our revenue growth at a level that is consistently above the market taking share and strengthening our position as a leader.
Against this objective, we have created a unique footprint that includes scale and leadership and the world's largest and most critical geographic markets and industries. This footprint along with our highly relevant offerings delivered within our end-to-end service model is key to being a market leader in helping our clients rotate to the new.
Our third quarter and year-to-date results are an illustration of our growth model in action and based on the strength of our results and the confidence and the visibility we have in our fourth quarter, we are increasing key elements of our full year outlook which I will cover in more detail later in the call.
Importantly, our results and updated guidance reflects very strong execution against our three financial imperatives for driving superior shareholder value. Revenue growth of 8.4% in local currency in the third quarter continued to be driven by strong double-digit growth in all three areas of the new including digital, cloud and security related services. This strong top-line growth was broad based with several areas growing double digits or high single digits. Revenues landed in the range we expected and importantly, we did see the anticipated improvement in financial services and the U.S. Federal business.
Operating margin of 15.5% expanded 20 basis points for the quarter and reflects strong underlying profitability allowing us to invest at scale, in our people and in our business. And we delivered very strong EPS of $1.93 which represents 8% growth compared to adjusted EPS last year even with an FX headwind of over 4%. And we have record free cash flows for both the quarter of $2 billion and year-to-date of $4.2 billion which reflects both our strong profitability and our excellent DSO management.
We are well positioned to deliver free cash flow in excess of net income for the full year. We continue to execute against our strategic capital allocation objectives with year-to-date investments and acquisitions of approximately $1.1 billion and over $4.1 billion return to shareholders via dividends and share repurchases.
Now, let me turn to some of the details starting with new bookings. New bookings were $10.6 billion for the quarter, consolidated bookings were $6 billion with a book to bill of 1; outsourcing bookings were $4.6 billion with a book to bill of 0.9. This quarter, our bookings continue to be well balanced across the dimensions of our business and the dominant driver of our bookings in the quarter continue to be high demand for digital, cloud and security related services which we estimated approximated 65% of our new bookings.
谢谢David,感谢大家今天的来电加入我们。
首先我要说的是,我们对第三季度业绩非常满意,这些业绩符合我们的预期,并且在我们业务的多个方面都很强大。我们的结果再次证明了我们高度差异化增长战略的力量。正如我们经常说的那样,我们的增长战略的一个关键目标是在我们的收入增长中创造持久性,使其始终高于市场份额,并巩固我们作为领导者的地位。
为了实现这一目标,我们创造了一个独特的足迹,包括规模和领导力以及世界上最大和最关键的地理市场和行业。这种足迹以及我们在端到端服务模式中提供的高度相关的产品是成为帮助我们的客户转向新的市场领导者的关键。
我们的第三季度和年初至今的结果说明了我们的行动增长模式,并基于我们的业绩优势以及我们在第四季度的信心和可见度,我们正在增加全年展望的关键要素我将在电话会议后面详细介绍。
重要的是,我们的结果和更新的指导反映了我们在推动优秀股东价值方面的三大财务要求的强大执行力。第三季度以当地货币计算的收入增长8.4%继续受到包括数字,云和安全相关服务在内的所有三个领域强劲的两位数增长的推动。这种强劲的收入增长基础广泛,有几个领域增长了两位数或高个位数。收入落在我们预期的范围内,重要的是,我们确实看到了金融服务和美国联邦业务的预期改善。
本季度经营利润率为15.5%,增长20个基点,反映了强大的潜在盈利能力,使我们能够在规模,员工和业务上进行投资。我们实现了1.93美元的非常强劲的每股盈利,与去年调整后的每股盈利相比增长了8%,即使外汇逆风超过4%。我们的季度自由现金流为20亿美元,年初至今为42亿美元,这反映了我们强劲的盈利能力和卓越的DSO管理。
我们有条件提供超过全年净收入的自由现金流。我们继续执行我们的战略资本分配目标,通过股息和股票回购,年初至今的投资和收购约11亿美元以及超过41亿美元的股东回报。
现在,让我转向从新预订开始的一些细节。本季度的新预订额为106亿美元,合并预订额为60亿美元,账面价值为1;外包预订额为46亿美元,账面价值为0.9。本季度,我们的预订在我们业务的各个方面继续保持平衡,本季度预订的主要推动因素仍然是对数字,云和安全相关服务的高需求,我们估计这些服务约占我们新订单的65%。
Overall, Q3 bookings landed in the range we expected. As you know, quarterly bookings can be lumpy which you've seen in our year-to-date results. And that is consistent with our historical pattern. Looking forward, we have a very strong pipeline and we expect strong bookings in Q4.
Turning now to revenues. Revenues for the quarter were $11.1 billion, a 4% increase in U.S. dollars, an 8.4% in local currency and were at the top of our previously guided range. Consulting revenues for the quarter were $6.2 billion up 3% in U.S. dollars and 7% in local currency.
Outsourcing revenues were $4.9 billion, a 5% in U.S. dollars and 10% in local currency. Looking at the transit estimated revenue growth across our business dimensions, technology services posted strong high single digit growth, strategy and consulting services grew mid-single digits and operations continued its trend of double-digit growth. Taking a closer look at our operating groups. Resources grew 19% in local currency delivering its seventh consecutive quarter of double-digit revenue growth. Continued momentum was driven by double-digit growth across all three industries and all three geographies. Products grew 8% reflecting continued strength in our largest operating group.
Demand continued to be broad based across all three industries and all three geographies. Communications media and technology grew 7% reflecting continued strong double-digit growth in software platforms and we had strong balance growth across all three geographies.
H&PS delivered 6% growth in line with our expectations. Europe was double-digit growth and we were very pleased with the strong growth in North America which reflected strong growth in our U.S. federal business.
Finally, as expected, we saw an up tick in financial services this quarter with 4% growth. Insurance again grew double digits across all geographies and we saw some improvement in banking capital markets globally including in Europe. Overall, financial services delivered double-digit growth in growth markets, strong growth in North America partially offset by contraction in Europe.
Turning to the geographic dimensions of our business, I am very pleased with the continued demand across all three of our geographic regions. In North America, we delivered 9% revenue growth in local currency driven by continued strong growth in the United States. In Europe, revenues grew 5% in local currency with double-digit growth in Italy and Ireland as well as mid single-digit growth in the U.K. And we delivered another very strong quarter in growth markets with 13% growth in local currency led by Japan which again had very strong double-digit growth. We had double-digit growth in China and Brazil as well.
Moving down the income statement. Gross margin for the quarter was 31.8% compared with 31.2 for the same period last year. Sales and marketing expense for the quarter was 10.7% compared with 10.3 for the third quarter last year. General and administrative expenses was 5.6% compared to 5.5% for Q3 of last year. Operating income was 1.7 billion in the third quarter reflecting a 15.5% operating margin up 20 basis points compared with Q3 last year.
总体而言,第三季度预订量落在我们预期的范围内。如您所知,季度预订可能是我们在今年迄今为止的结果中看到的块状结构。这符合我们的历史模式。展望未来,我们有一条非常强大的管道,我们预计第四季度会有强劲的预订。
现在谈谈收入。本季度的收入为111亿美元,美元增长4%,当地货币增长8.4%,处于我们之前引导的范围的顶部。本季度的咨询收入为62亿美元,美元为3%,当地货币为7%。
外包收入为49亿美元,美元为5%,当地货币为10%。从业务方面的过境估计收入增长来看,技术服务实现强劲的高单位数增长,战略和咨询服务增长中等个位数,运营继续呈现两位数增长趋势。仔细看看我们的运营团队。资源以当地货币计算增长了19%,连续第七个季度实现了两位数的收入增长。所有三个行业和三个地区的两位数增长推动了持续的发展势头。产品增长8%,反映了我们最大的运营集团的持续优势。
所有三个行业和三个地区的需求依然广泛。通信媒体和技术增长了7%,反映了软件平台持续强劲的两位数增长,我们在所有三个地区都实现了强劲的平衡增长。
H&PS的增长率达到了6%,符合我们的预期。欧洲实现了两位数的增长,我们对北美的强劲增长感到非常满意,这反映了我们美国联邦业务的强劲增长。
最后,正如预期的那样,本季度我们看到金融服务业增长4%。保险在所有地区再次增长了两位数,我们看到全球银行资本市场有所改善,包括欧洲。总体而言,金融服务在增长型市场实现了两位数的增长,北美的强劲增长部分被欧洲的萎缩所抵消。
谈到我们业务的地理层面,我对所有三个地理区域的持续需求感到非常满意。在北美,由于美国经济持续强劲增长,我们以当地货币计算实现了9%的收入增长。在欧洲,收入以当地货币增长5%,意大利和爱尔兰以两位数增长,以及英国中等个位数增长。我们在增长市场实现了另一个非常强劲的季度,以日本为首的当地货币增长了13%这也是两位数的强劲增长。我们在中国和巴西也实现了两位数的增长。
向下移动损益表。本季度毛利率为31.8%,而去年同期为31.2%。本季度的销售和营销费用为10.7%,而去年第三季度为10.3%。一般管理费用为5.6%,而去年第三季度为5.5%。第三季度营业收入为17亿,与去年第三季度相比,营业利润率增长15.5%,增幅为20个基点。
As a reminder, in Q3 of last year, we recognized a charge related to tax law changes. The following comparisons exclude the impact and reflect adjusted results. Our effective tax rate for the quarter was 25.6% compared with an adjusted effective tax rate of 26.8% for the third quarter last year. Diluted earnings per share were $1.93 compared with adjusted EPS of $1.79 in Q3 of last year.
DSO was 39 days compared to 40 days last quarter and 39 days in the third quarter of last year. Free cash flow for the quarter was $2 billion resulting from cash generated by operating activities of $2.1 billion net of property and equipment additions of $140 million. Our cash balance at May 31 was $4.8 billion compared with $5.1 billion at August 31.
And with regards to our ongoing objective to return cash to shareholders, in the third quarter, we repurchased or redeemed 2.8 million shares for $488 million at an average price of $173.95 per share. At May 31, we had approximately $4.1 billion of share repurchase authority remain.
Finally, as David mentioned on May 15, 2019, we made our second semi-annual dividend payment for fiscal '19 in the amount of $1.46 per share bringing the total dividend payments for the fiscal year to approximately $1.9 billion.
So, in summary, we are very pleased with our third quarter results and are now focused on Q4 in closing out another strong year.
With that, let me turn it back to David.
提醒一下,去年第三季度,我们承认了与税法变更有关的指控。以下比较排除了影响并反映了调整后的结果。我们对该季度的有效税率为25.6%,而去年第三季度的调整后有效税率为26.8%。每股摊薄收益为1.93美元,而去年第三季度的调整后每股收益为1.79美元。
DSO为39天,而上一季度为40天,去年第三季度为39天。本季度的自由现金流为20亿美元,这是由于经营活动产生的现金21亿美元,财产和设备增加1.4亿美元。我们在5月31日的现金余额为48亿美元,而8月31日为51亿美元。
关于我们持续向股东返还现金的目标,在第三季度,我们以4.88亿美元的平均价格回购或赎回了280万股股票,平均价格为每股173.95美元。 5月31日,我们仍有大约41亿美元的股票回购权。
最后,正如David在2019年5月15日提到的那样,我们为19财政年度的第二次半年度股息支付金额为每股1.46美元,使本财年的股息支付总额达到约19亿美元。
总而言之,我们对第三季度业绩感到非常满意,现在关注第四季度,结束又一个强劲的一年。
有了这个,让我把它转回大卫。
大卫罗兰
Thank you, KC.
Our strong results for the third quarter and year-to-date demonstrate that we continue to execute our growth strategy extremely well. In particular, we continue to benefit from our leadership position in "the New" where revenues again grew at a double-digit rate with broad based growth across all components of "the New" including the Accenture Interactive upon intelligence industry [indiscernible], cloud and security.
And as KC mentioned, our third quarter and year-to-date performance is powered by our unique leadership footprint in the marketplace with breadth and scale across the most strategic geographies, industries and capabilities and this provides for durability and consistency in our performance and uniquely positions us to deliver seamless outstanding service to our global clients.
While there are many positive aspects of our third quarter results; today, I want to focus on Accenture Technology, which is the largest part of our business overall and also accounts for the majority of our revenues in "the New." So, in many ways, Accenture Technology is really the engine of our strong leadership position in "the New." We believe Accenture has the strongest and most innovative technology capability in our industry with scale and leadership in all the areas that are most relevant to our clients.
To-date all companies are digital businesses and certainly Accenture is a digital technology company at our core with advanced capabilities such as data and analytics, automation, artificial intelligence and machine learning.
Last quarter, I highlighted three key focus areas in Accenture Technology that powered growth in our business. And today, I'd like to dig a little deeper. First, in intelligent platform services, we apply our digital capabilities, innovation and industry expertise on top of the leading core platforms, SAP, Microsoft, Oracle, Salesforce and Workday to help clients drive large scale enterprise wide transformation. We are proud to be a leading partner of all the key players and we see continued strong demand for intelligent platform services which again grew at a double-digit rate in quarter three and accounts for about 40% of our total revenues.
As one example, we're helping a leading fashion retailer with a global implementation of SAP S/4HANA that leverages myConcerto. Our proprietary AI powered development platform, myConcerto brings together our deep industry knowledge and differentiated tools and methodologies to help clients innovate and accelerate platform implementation. Our work is driving greater synergies across the retailer's global brands and building a strong foundation for future growth.
The second area intelligence software engineering services is focused on developing and delivering the custom systems that our clients are increasingly demanding. With more than 30,000 people, we have one of the largest teams of specialized software engineers and architects solving the most challenging problems in agile and creative ways using data, the cloud, artificial intelligence and other new technologies.
谢谢你,KC。
我们对第三季度和今年迄今的强劲业绩表明,我们将继续非常好地执行我们的增长战略。特别是,我们继续受益于我们在"新"中的领导地位,其中收入再次以两位数的速度增长,"新"的所有组成部分都有广泛的增长,包括埃森哲互动在智能行业[音频不清晰],云和安全。
正如KC所提到的,我们的第三季度和年初至今的业绩是由我们在市场上独特的领导力,以及在最具战略意义的地理位置,行业和能力范围内的广度和规模来实现的,这为我们的业绩和独特性提供了持久性和一致性。让我们为全球客户提供无缝的优质服务。
虽然我们的第三季度业绩有许多积极方面;今天,我想关注埃森哲技术,这是我们整体业务的最大部分,也占我们"新"业务的大部分收入。因此,在许多方面,埃森哲技术确实是我们在"新"中强有力领导地位的引擎。我们相信,埃森哲拥有业内最强大,最具创新性的技术能力,在与客户最相关的所有领域具有规模和领导力。
迄今为止,所有公司都是数字业务,当然埃森哲是我们的核心数字技术公司,拥有数据和分析,自动化,人工智能和机器学习等先进功能。
上个季度,我强调了埃森哲技术的三个关键领域,这些领域推动了我们业务的增长。今天,我想深入挖掘一下。首先,在智能平台服务中,我们在领先的核心平台SAP,Microsoft,Oracle,Salesforce和Workday之上应用我们的数字功能,创新和行业专业知识,以帮助客户推动大规模企业范围的转型。我们很自豪能成为所有主要参与者的领先合作伙伴,我们看到对智能平台服务的持续强劲需求,在第三季度再次以两位数的速度增长,占我们总收入的40%左右。
作为一个例子,我们正在帮助一家领先的时尚零售商,其全球实施SAP S / 4HANA,充分利用myConcerto。 myConcerto是我们专有的人工智能开发平台,汇集了我们深厚的行业知识和差异化的工具和方法,帮助客户创新和加速平台实施。我们的工作正在推动整个零售商的全球品牌的协同效应,并为未来的增长奠定坚实的基础。
第二个区域智能软件工程服务专注于开发和交付客户越来越苛刻的定制系统。我们拥有超过30,000名员工,拥有最大的专业软件工程师和架构师团队之一,使用数据,云,人工智能和其他新技术以敏捷和创造性的方式解决最具挑战性的问题。
As an example, we're helping Swisscom, Switzerland's leading telecom company transform into a digital service provider by leveraging our proprietary digital omnichannel platform with AI, machine learning and analytics. We are increasing the precision and personalization of the customer experience across all their channels.
And third, an intelligent cloud and infrastructure services, we provide clients with powerful differentiated solutions from cloud strategy and migration to managed services and cloud security. We are the leading partner of Microsoft Azure, Amazon Web Services and Google Cloud Platform which are often at the heart of our clients' agendas to adopt new and leading technologies and rotate their own businesses to "the New."
To-date, Accenture has worked on more than 25,000 cloud computing projects for clients including 80% of the Fortune Global 100 and we have more than 77,000 people trained in cloud technology. A good example is our work with Del Monte Foods to unlock innovation and streamline their operations by migrating hundreds of servers and critical SAP Enterprise wide applications to the cloud in less than four months. They're benefiting from a more agile operating environment, real-time customer insights and a 35% reduction in IP cost freeing up resources to grow the core business.
There are three common threads that run through all of these areas in technology one is innovation and in fact technology is at the heart of our innovation agenda. A great illustration is our AI high powered Microsoft myWizard platform which you've heard us mention many times previously, which differentiates our service delivery by improving client's business performance with superior productivity and predictability. And we continue to leverage our unique innovation architecture, which integrates our capabilities from research, ventures, labs, innovation centers and delivery centers. Second is our powerful ecosystem relationships as the largest independent provider of technology services. While scale is certainly a factor, it's also our ability to co-innovate with our partners delivering outcomes and value at speed in "the New" and looking to the next new that differentiates us in the marketplace.
And the final piece that underpins our technology leadership and is pervasive across everything we do is our unmatched industrialized global delivery capability which uniquely positions Accenture to deliver large scale complex programs.
Let me now switch gears and comment on our continued commitment to invest for long-term market leadership including operating investments related to assets and solutions, talent and innovation as well as capital investments to acquire critical skills and capabilities and strategic high growth markets.
So far this year, we've deployed approximately $1.1 billion in capital on acquisitions with the majority focus in "the New" and especially Accenture Interactive where we've completed nine deals so far this year. I'm particularly pleased with the acquisition of Droga5 by far our biggest of the year which has a large New York based creative agency that significantly strengthens our capabilities to design, build and run customer experiences that grow brands and businesses.
例如,我们通过利用我们专有的数字全渠道平台与AI,机器学习和分析,帮助瑞士领先的电信公司Swisscom转变为数字服务提供商。我们正在通过其所有渠道提高客户体验的精确度和个性化。
第三,智能云和基础设施服务,我们为客户提供从云战略和迁移到托管服务和云安全的强大差异化解决方案。我们是Microsoft Azure,亚马逊网络服务和谷歌云平台的领先合作伙伴,这些合作伙伴通常是我们客户议程的核心,采用新的领先技术并将自己的业务转变为"新的"。
迄今为止,埃森哲已经为客户开展了超过25,000个云计算项目,其中包括80%的财富全球100强企业,我们拥有超过77,000名云技术培训人员。一个很好的例子是我们与Del Monte Foods合作,通过在不到四个月的时间内将数百台服务器和关键SAP企业级应用程序迁移到云中来解锁创新并简化其运营。他们受益于更灵活的运营环境,实时客户洞察力以及降低35%的IP成本,从而腾出资源来发展核心业务。
在技​​术领域贯穿所有这些领域有三个共同点,一个是创新,实际上技术是我们创新议程的核心。一个很好的例子是我们的AI高性能Microsoft myWizard平台,您之前听过我们多次提及,它通过提高客户的业务绩效和卓越的生产力和可预测性来区分我们的服务交付。我们继续利用我们独特的创新架构,该架构整合了我们在研究,风险投资,实验室,创新中心和交付中心的能力。其次是我们强大的生态系统关系,是最大的独立技术服务提供商。虽然规模肯定是一个因素,但它也是我们与我们的合作伙伴共同创新的能力,在"新"中提供结果和价值,并期待在市场上区别于我们的下一个新产品。
最后一块支撑我们技术领先地位并且在我们所做的一切中无处不在的是我们无与伦比的工业化全球交付能力,这使得埃森哲能够提供大规模复杂的项目。
现在让我谈谈我们对长期市场领导地位投资的持续承诺,包括与资产和解决方案,人才和创新以及资本投资相关的经营投资,以获得关键技能和能力以及战略高增长市场。
今年到目前为止,我们已经在收购方面投入了大约11亿美元资金,其中大部分集中在"新",特别是埃森哲互动,我们今年迄今已完成9笔交易。到目前为止,我对Droga5的收购感到特别满意,这是我们今年规模最大的一家,它拥有一家总部位于纽约的大型创意机构,能够显着增强我们设计,构建和运营客户体验的能力,从而发展品牌和业务。
But before I hand it back to KC, I want to take a moment to acknowledge some of the external recognition we've received. Accenture rose to number 28 on Brandz list of top 100 most valuable brands. And we also achieved our highest ranking ever on Forbes list of the top global brands and we had our highest ever -digit increases in brand value on both list. I'm also very pleased that we were named for the first time into FastCompany rankings for innovation. First, in the category of world's most innovative companies and second for world changing ideas. And finally, Accenture was ranked number one on Barron's new list of the most sustainable international companies.
Before I close, I want to briefly mention that our CEO succession process is going very well. And as I said last quarter, we expect to complete the process by the end of this fiscal year.
With that, I'll turn it over to KC to provide our updated business outlook. KC?
但在我把它交还给KC之前,我想花一点时间来承认我们收到的一些外部认可。 埃森哲在Brandz名列前100名最有价值品牌中名列第28位。 此外,我们还在福布斯全球顶级品牌榜单上取得了有史以来的最高排名,我们在这两个品牌中的品牌价值均创下了有史以来最高的数字。 我也很高兴我们第一次入选FastCompany创新排名。 首先,在世界上最具创新性的公司类别中,在世界上不断变化的创意中排名第二。 最后,埃森哲在巴伦新的最具可持续性的国际公司名单中排名第一。
在结束之前,我想简要提一下我们的CEO继任流程进展顺利。 正如我上个季度所说,我们希望在本财政年度结束之前完成这一过程。
有了这个,我将把它转交给KC来提供我们更新的业务前景。KC?
KC McClure
Thanks David.
Let me now turn to our business outlook. For the fourth quarter of fiscal '19, we expect revenues to be in the range of $10.85 billion to $11.15 billion. This assumes the impact of FX will be about negative 2% compared to the fourth quarter of fiscal '18 and reflects an estimated 5% to 8% growth in local currency.
For the full fiscal year 19, based on how the rates have been trending over the last few weeks, we continue to assume the impact of FX on our results in U.S. dollars will be approximately negative 3% compared to fiscal '18.
For the full fiscal 19, we now expect our revenues to be in the range of 8% to 9% growth in local currency over fiscal '18. For operating margin, we now expect fiscal '19 to be 14.6%, a 20 basis point expansion over fiscal 18 results. We continue to expect our annual effective tax rate to be in the range of 22.5% to 23.5%. This compares to an adjusted effective tax rate of 23% in fiscal '18.
For earnings per share, we now expect full year diluted EPS for fiscal '19 to be in the range of $7.28 to $7.35 or 8% to 9% growth over adjusted fiscal '18 results.
For the full fiscal '19, we continue to expect operating cash flow to be the range of $5.85 billion to $6.25 billion. Property and equipment additions to be approximately $650 million and free cash flow to be in the range of $5.2 billion to $5.6 billion.
Our free cash flow guidance reflects a very strong free cash flow to net income ratio of 1.1 to 1.2. And we continue to expect to return at least $4.5 billion through dividends and share repurchases as we remain committed to returning a substantial portion of our cash to our shareholders.
With that let's open it up so that we can take your questions. Angie?
谢谢大卫。
现在让我谈谈我们的商业前景。对于19财年第四季度,我们预计收入将在108.5亿美元至111.5亿美元之间。这假设与18财年第四季度相比,外汇的影响约为负2%,并反映出当地货币估计增长5%至8%。
对于整个财政年度19,根据过去几周的利率趋势,我们继续假设外汇对我们的美元结果的影响与18财年相比约为负3%。
对于整个19财年,我们现在预计,在18财年,我们的收入将以当地货币增长8%至9%的范围。对于营业利润率,我们现在预计19财年为14.6%,比第18财年增长20个基点。我们继续预计我们的年度有效税率将在22.5%至23.5%之间。相比之下,18财年的调整后有效税率为23%。
对于每股收益,我们现在预计19财年的全年摊薄后每股收益将在调整后的18财年业绩的7.28美元至7.35美元或8%至9%的范围内增长。
对于整个财政'19,我们继续预计经营现金流将达到58.5亿美元至62.5亿美元。房地产和设备增加约6.5亿美元,自由现金流量在52亿美元至56亿美元之间。
我们的自由现金流指导反映了非常强劲的自由现金流量与净收入比率1.1至1.2。我们仍然期望通过股息和股票回购至少回报45亿美元,因为我们仍然致力于将大部分现金返还给股东。
有了它,让我们打开它,以便我们可以回答你的问题。安吉?
安吉公园
Thanks KC. I'd ask that you each keep to one question and a follow-up to allow as many participants as possible to ask the question. Frank would you provide instructions for those on the call?
谢谢KC。 我要求你们各自保留一个问题和一个后续行动,让尽可能多的参与者提出问题。 弗兰克你会为那些打电话的人提供指示吗?
问答环节
Thank you. [Operator Instructions] Your first question comes from the line of Ashwin Shirvaikar from Citi. Please go ahead.
谢谢。 [操作员说明]您的第一个问题来自花旗的Ashwin Shirvaikar。 请继续。
Ashwin Shirvaikar
Thank you. Good morning, David. Good morning KC.
谢谢。 大卫,早上好。 早上好KC。
大卫罗兰
Good morning, Ashwin.
阿什温,早上好。
Ashwin Shirvaikar
I want to start with a question on bookings. Generally [indiscernible] with the book-to-bill lower than one, can you detail a bit? Particularly when I looked at the comment it says 65% of bookings are in the New implies a third is from legacy services. Is this what sort of there you have a need to provide clients with higher productivity requirements? Is this a plan we should be looking at more carefully in the future because that's what FX bookings growth and in the New were the growth, is that a visibility question we should be asking with regards to a higher cloud component or higher agile development component. Does that also bring with it low visibility?
我想从预订的问题开始。 一般[音频不清晰]书籍到账单低于一,你能详细一点吗? 特别是当我查看评论时,它表示65%的预订都在New中,其中三分之一来自遗留服务。 您需要为客户提供更高的生产力要求吗? 这是一个我们应该在未来更仔细地考虑的计划,因为这是外汇预订增长和新增长的增长点,我们应该就更高的云组件或更高的敏捷开发组件提出一个可见性问题。 这也会带来低能见度吗?
KC McClure
Okay. Thanks Ashwin. Let me just cover a lot of the questions there. You have booking, so maybe I will first start with as I mentioned bookings really were in the range that we expected and they were quite well balanced. And we'd like that they are about 65% in the New. So just as a reminder, that's well for covering up so long bookings can be lumpy by quarter. So you see that in our results this year where we had really strong bookings record bookings in Q2. But there are historical patterns, we've always had some lumpiness and variability quarter-to-quarter of bookings.
So as it relates to what we're seeing, the second half is really playing out largely as expected. We'd like our position where we are year-to-date. It really is where we anticipated that we would be at this time of the year. And so they're looking forward and talking about your visibility question. Now based on the strength of our pipeline and the visibility that we do have, we do see strong bookings in Q4. There's not really an element of the new impact of visibility, we like that we have the majority of our bookings in the New. And we feel that we're really well positioned based on where we are to-date with what we can see for Q4 bookings to be well positioned for next year.
And I think that really just points to as you were talking about our offerings, the relevance of our offerings and our capabilities in the marketplace.
好的。谢谢阿什温。我只想介绍那里的很多问题。你有预订,所以也许我会先开始,因为我提到预订确实在我们预期的范围内,并且它们非常平衡。而且我们希望它们在New中约占65%。所以,作为一个提醒,这是很好的掩盖如此长的预订可能是一个块季度。所以你在今年的结果中看到我们在第二季度的预订记录非常强劲。但是有历史模式,我们总是有一些季节性和可变性的季度预订。
因此,与我们所看到的相关,下半场的表现非常符合预期。我们希望我们的年轻至今。这真的是我们预计在一年中的这个时候。所以他们期待并谈论你的能见度问题。现在,基于我们管道的优势和我们所拥有的可见性,我们确实在第四季度看到了强劲的预订。可见性的新影响并不是真正的元素,我们希望我们在新版本中拥有大部分预订。我们认为,基于我们与Q4预订明确定位的目标,我们的定位非常合适。
我认为,当您谈论我们的产品,我们的产品的相关性以及我们在市场中的能力时,我认为这只是指向。
Ashwin Shirvaikar
Got it. And then, with the anticipated improvement in financial services that's good to see that come through. Looking forward is it -- should we assume that continues to step up?
得到它了。 然后,随着金融服务的预期改善,很有可能看到这一点。 展望未来 - 我们是否应该假设继续加强?
KC McClure
So as you said, we were also pleased with the up tick in financial services that we saw this quarter and that did come in as expected. And I did note, I will say again that we were particularly pleased with our strong growth in North America and the continued double-digit growth that we have in the growth markets. And while Europe did contract, it is -- we did see improvement in banking capital markets and as it relates to what we think for the rest of the year, we still see the second half of the year in financial services being stronger than the first half of the year which is what we had anticipated. And you see the first part of that happening in Q3.
正如你所说的那样,我们对本季度看到的金融服务价格上涨感到高兴,并且确实按照预期实现了。 我确实注意到,我将再次说,我们对北美的强劲增长以及我们在增长市场中持续的两位数增长感到特别满意。 虽然欧洲确实收缩了,但我们确实看到了银行资本市场的改善,而且与我们今年余下时间的想法有关,我们仍然看到今年下半年金融服务业的表现强于第一 这一年的一半是我们所预期的。 你会看到第三季度发生的第一部分。
Ashwin Shirvaikar
Thank you.
谢谢。
会议主持员
Your next question comes from the line of Tien-tsin Huang from JPMorgan. Please go ahead.
您的下一个问题来自摩根大通的Tien-tsin Huang。 请继续。
Tien-tsin Huang
Good morning guys. How are you?
早上好家伙。 你好吗?
大卫罗兰
Good morning, Tien-tsin. How are you?
天津,天津。 你好吗?
Tien-tsin Huang
I'm good. Let me ask on the margin side. It looks like gross margin drove the raise in margin guidance. Is that correct? And what would you attribute that to the favorable mix pricing, contracts execution, a little bit bumping up overall?
我很好。 让我问一下保证金方面。 看起来毛利率推动了保证金指引的上涨。 那是对的吗? 那么你认为有利的混合定价,合同执行,整体上有点提升?
KC McClure
Yes. Hi, Tien-tsin. As you know, we really do run our business first of all to operating margin. So that's really how we manage the business. And the first thing that we do look at -- within gross margin is, how contract profitability is performing. And overall for both the quarter and for the year, we're happy with our improvement in contract profitability. And that really just all starts with pricing, right. So as we have more and more of our work in the new and in areas where we see strong demand and where we have highly differentiated skills, we do see that we're able to price at a better rate than in other areas. So you'll see that that is part of what's driving our gross margin which is in fact a part -- a big part of driving operating margin.
It's also important to note that even within gross margin, we do have our investments and that's really key for what we're doing. So again that's why we run our business operating margin but from quarter-to-quarter, we are also absorbing investments in our people, in our business, in our gross margin as well.
是。嗨,天津。如您所知,我们确实首先将业务运营到运营利润率。这就是我们管理业务的方式。我们首先要看的是 - 在毛利率范围内,合同盈利能力如何表现。对于本季度和本年度而言,我们对合同盈利能力的提高感到满意。这真的只是从定价开始,对吧。因此,随着我们在新的和我们看到强烈需求的领域以及我们拥有高度差异化技能的领域中越来越多的工作,我们确实看到我们能够以比其他领域更好的价格定价。所以你会发现,这是推动我们毛利率的一部分,实际上这也是推动经营利润率的重要因素。
同样重要的是要注意,即使在毛利率范围内,我们也有投资,这对我们正在做的事情非常关键。因此,这也是我们经营业务营业利润率的原因,但从季度到季度,我们也吸收了对员工,业务和毛利的投资。
Tien-tsin Huang
Got it. That's healthy. Then on top of Ashwin's questions on pushing on bookings just a bit lumpiness there, is it, now to simplify, but is it -- attribute it to just normalization and given the outperformance you saw in the prior quarter and the time required to refill the pipeline then obviously bookings came in quite strong last quarter.
得到它了。 这很健康。 然后,除了Ashwin关于推动预订的问题之外,现在只是为了简化,现在是简化,但是它 - 将其归因于正常化,并且考虑到您在上一季度所看到的优异表现以及重新填充所需的时间 管道然后明显预订上个季度相当强劲。
大卫罗兰
Yes. Tien-tsin let me just jump in because you remember, some may remember this became a little bit of an -- maybe even an unnecessary distraction in quarter one. And just to make sure that maybe we're even more clear on our messaging. So let me just say that we're very, very pleased with the demand environment. So let's be clear on that. That's reflected in our revenue growth year-to-date that's reflected in the revenue growth that we see in the New is reflected. And what we feel is a very strong pipeline position as we closed out the third quarter and that's reflected in our statement and our confidence that we will have strong bookings in the fourth quarter. So to be clear, we're not concerned about bookings, bookings do vary by quarter.
Very often it can be influenced by the timing of when the large deals closed and in the scheme of our big business that we have deals that close in the month of June let's say as opposed to a few weeks early in the month of May. Obviously, that didn't make any difference in the health of our business and what we see from a demand standpoint. So, we're very encouraged by the demand environment. And as KC said the bookings aren't lumpy as they have always been in our business. And I would focus more on the confidence that we have in the fourth quarter than I would, the fact that quarter three was at $10.6 billion.
是。 Tien-tsin让我跳进去,因为你记得,有些人可能记得这变得有点 - 甚至可能在第一季度不必要的分心。并且只是为了确保我们的消息传递可能更加清晰。所以,我只想说,我们对需求环境非常非常满意。所以我们要清楚这一点。这反映在我们今年迄今为止的收入增长中,这反映在我们在新的收入增长中得到反映。当我们关闭第三季度时,我们认为这是一个非常强大的管道位置,这反映在我们的声明中,并且我们相信我们将在第四季度进行强劲的预订。所以要明确的是,我们并不关心预订,预订确实因季度而异。
很多时候,它可能会受到大型交易关闭时间的影响,而且在我们的大企业计划中,我们的交易在6月份结束,而不是在5月初的几个星期。显然,这对我们业务的健康状况和我们从需求角度看到的情况没有任何影响。因此,我们对需求环境感到非常鼓舞。正如KC所说的那样,预订并不是一成不变的,因为他们一直都在我们的业务中。我会更加关注第四季度我们对第四季度的信心,第三季度为106亿美元。
Tien-tsin Huang
Okay. Message delivered. Thank you.
好的。 消息传递。 谢谢。
大卫罗兰
Thank you.
谢谢。
会议主持员
Your next question comes from the line of Bryan Keane from Deutsche Bank. Please go ahead guys.
您的下一个问题来自德意志银行的Bryan Keane。 请继续吧。
布莱恩基恩
Hi, guys. Good morning and congrats on the solid results. I just want to ask about strategy and consulting. I know you in the past had hovered around mid single digits then it bumped up a little bit when the [indiscernible] double digits. And then now, I think it decelerated a tad in mid single digits. So can you just talk a little bit about maybe the ups and downs of that business and the slight deceleration we saw in the quarter?
嗨,大家好。 早上好,恭喜结果。 我只是想问一下策略和咨询。 我知道你过去曾在单个数字中间徘徊,然后当[音频不清晰]两位数时它会略微上升。 然后现在,我认为它在一位数中位数减速了一点点。 那么你能谈谈这个行业的起伏和我们在本季度看到的轻微减速吗?
KC McClure
Yes. Thanks Bryan. So, overall as you mentioned, we do feel good about our business in strategy and consulting. And we do feel good about mid-single-digit growth. And we did have very solid bookings this quarter as well. And as you mentioned the growth will ebb and flow from quarter-to-quarter. And really as we look at our strategy and consulting business just a reminder that there's really kind of a dual purpose of what we're trying to accomplish there. First of all is just a main objective of the role of delivering strategy and consulting work to our clients.
But then also, it's really to bring as you know the full scope of our end-to-end services. A lot of the overall transformation work and any of the larger scale deals in the pipeline that we may have also led by and brought by our strategy and consulting business. So in that context as we stated before, we see strategy and combined, if it's in the mid, the high single digits and that will ebb and flow by quarter, we think that's [indiscernible] for us.
是。谢谢布莱恩。总而言之,正如您所提到的,我们对战略和咨询业务感到满意。我们对中等个位数增长感到满意。我们本季度确实有非常稳固的预订。正如你所提到的,增长将逐季减少并逐渐增加。事实上,当我们看待我们的战略和咨询业务时,只是提醒我们,我们正在努力实现的目标真正具有双重目的。首先,这只是向客户提供战略和咨询工作的主要目标。
但是,如果你知道我们的端到端服务的全部范围,那真的是真的。很多整体转型工作以及我们可能在我们的战略和咨询业务领导下带来的任何大规模交易。因此,正如我们之前所说的那样,我们看到策略并且结合起来,如果它处于中间位置,那么高位数将会逐季消退,我们认为这对我们来说是"难以辨认的"。
布莱恩基恩
Okay. Helpful. And as a follow up, I want to ask about the acquisition. It sounds like it's been about $1.1 billion capital deployed in acquisitions. Can you just talk about how much you plan to spend in acquisitions as we go into next year, are we still thinking a point or two of acquisitions kind of as a revenue contribution is kind of the right metric to think about?
好的。很有帮助。 作为后续行动,我想问一下收购情况。 听起来,收购中部署的资金约为11亿美元。 您是否可以谈谈您计划在明年进行的收购中花多少钱,我们是否还在考虑一两个收购类型,因为收入贡献是一种正确的考虑因素?
KC McClure
Yes. Maybe I'll just give some of that financial data and David can talk a little bit more on that. So overall for this fiscal year, we think that we will probably spend based on where we are today very closer to $1.3 billion in acquisitions -- for acquisitions. And overall for this year than we believe based on what we've seen in the pipeline that we have in front of us and the deals we've already closed. We think the revenue for the inorganic revenue contribution this year will be closer to 2% probably closer to 1.5% that we had previously mentioned.
是。 也许我只是提供一些财务数据,大卫可以多谈一点。 因此,对于本财年的整体情况,我们认为我们可能会根据我们今天的收入进行支出,这非常接近13亿美元的收购 - 用于收购。 今年的总体情况比我们认为的基于我们在我们面前的管道中看到的以及我们已经关闭的交易。 我们认为今年无机收入贡献的收入将接近2%,可能接近我们之前提到的1.5%。
大卫罗兰
And again, I would say just in terms of how to think about this going forward, our inorganic strategy or our acquisition strategy as we've said through the years really using inorganic as an engine for organic growth that continues to be a focus area for us and that will -- that is a strategic objective will -- is really unchanged as we look forward.
And really if you look at what we've done year-to-date it's -- I'm really pleased with how we've executed that. I think over about 80% of what we've done is focused on the New we've done of course several deals and interactive as I called out, but we've also done deals in both Industry X.0 and applied intelligence. We've also done several deals and Accenture Technology in both our intelligence platform services where we were strengthening our skills and differentiation in a few of the platforms.
And then, we've also done deals to acquire high-end software engineering capabilities again in our intelligence software engineering services. And then to round out as will always be the case we have a handful of bills in the mix that are verticals specific and it's interesting and just as an illustration of the importance to banking and capital markets does over the long haul is an important industry. We've made several investments in banking during this period of time. So this will be an important part of our strategy and you should really expect more of the same as we look forward.
再说一遍,我只想谈谈如何考虑未来,我们的无机战略或我们的收购战略,正如我们多年来所说的那样,真正使用无机作为有机增长的引擎,这仍然是我们的重点领域。我们和那个意志 - 这是一个战略目标意志 - 在我们展望的时候真的没有改变。
真的,如果你看看我们今年迄今为止所做的事情 - 我对我们如何执行它感到非常满意。我认为我们所做的大约80%的工作都集中在我们已经完成的新工作上,当然我已经完成了几项交易和互动,但我们也已经完成了行业X.0和应用智能的交易。我们还在我们的智能平台服务中完成了几笔交易和埃森哲技术,我们在这些服务中加强了我们在一些平台上的技能和差异化。
然后,我们还完成了在智能软件工程服务中再次获得高端软件工程能力的交易。然后,我们总是会出现这样一种情况,即我们在混合中有一些具有垂直特定性的法案,这很有意思,而且就长期以来银行业和资本市场的重要性而言,这是一个重要的行业。在此期间,我们对银行业进行了多次投资。所以这将是我们战略的重要组成部分,你应该期待更多与我们期待的相同。
布莱恩基恩
Okay, helpful. Thanks for taking the questions.
好的,乐于助人。 感谢您提出问题。
大卫罗兰
Thank you.
谢谢。
会议主持员
Your next question comes from the line of Lisa Ellis from Moffettnathanson. Please go ahead.
你的下一个问题来自Moffettnathanson的Lisa Ellis系列。 请继续。
Lisa Ellis
Good morning. Question actually on the non-new I guess I'd say looking at performance of some of your peers over the last few months, one of the notable striking observations is that some of the traditional services appear to be deteriorating. So, I'm just hoping you could unpack for us a little bit in the Accenture's non news meaning the other 35% or so. Just remind us a little bit, what exactly is in there and what trends are you seeing in that -- in those traditional services? Thank you.
早上好。 关于非新问题的实际问题我想我会说在过去的几个月中看一些同行的表现,其中一个值得注意的显着观点是,一些传统服务似乎正在恶化。 所以,我只是希望你能在埃森哲的非新闻中为我们解压一下,这意味着其他35%左右。 只是提醒我们一点,那里究竟是什么以及你在那些传统服务中看到了什么趋势? 谢谢。
大卫罗兰
So, first of all from a business trend standpoint we have -- we really haven't seen a change in the pattern at all. If you were to even -- if you just took the information that we provide you could extrapolate that the 35% is declining, let's say in the single digit range and that's a pattern that we've seen now for some time. And so to be clear all of our growth and this is by design comes from our rotation to the new and the success that we've had in driving those services.
In many ways, we are in some instances -- we're actually accelerating that because we are in the interests of our clients, for example, we're taking some legacy services, I think legacy application maintenance type services and we are introducing new technology to do that work in a more innovative way. And in doing so, you see those legacy services an application maintenance as an example decline, but that is by design. You might say we're cannibalizing ourselves which is in support of our strategy, but we also do it in delivering value to our clients.
The other thing that you have in the New and this is not to say that this is not a comment on market demand, but you do have a lot of -- let's say more traditional classic consulting services would be in the New and while there's still demand for some of those classic consulting services where our real opportunity is and where we're really focusing on our skills capabilities and serving our clients is the strategy and consulting service tied to work that we do in the New. And so the classic services have less focus therefore less growth because we're doing everything rotated to the New.
So hopefully that, really the bottom line is, we really haven't seen any change in the dynamic of the growth rate in the non-new versus the growth in the New. And it's really happening exactly as we intent for our strategy.
因此,首先从商业趋势的角度来看 - 我们真的没有看到模式的变化。如果你是偶然的 - 如果你只是把我们提供的信息推断出你可以推断35%正在下降,那么让我们说在单个数字范围内,这是我们现在已经看过一段时间的模式。因此,要清楚我们所有的增长,这是设计来自我们对新事物的轮换以及我们在推动这些服务方面取得的成功。
在许多方面,我们在某些情况下 - 我们实际上正在加速,因为我们符合客户的利益,例如,我们正在采取一些传统服务,我认为遗留应用程序维护类型服务,我们正在推出新的以更创新的方式开展这项工作的技术。在这样做的过程中,您会看到这些遗留服务以应用程序维护为例,但这是设计上的。您可能会说我们正在蚕食自己,这是对我们战略的支持,但我们也是在为客户提供价值。
你在New的另一件事就是这并不是说这不是对市场需求的评论,但是你确实有很多 - 比如说更多的传统经典咨询服务会出现在New,而且还有对我们真正的机会所在的一些经典咨询服务的需求,以及我们真正专注于我们的技能和服务客户​​的地方是与我们在新工作中所做的工作相关的战略和咨询服务。因此,经典服务的重点较少,因此增长较少,因为我们正在将所有内容轮换到新的。
因此,我们确实没有看到非新增长率与新增长增长率的动态变化。它的确发生在我们对策略的意图上。
Lisa Ellis
Got it. Okay, terrific. Thank you. That's helpful. And maybe a quick one for KC. It looks like attrition picks back up a little bit this quarter. Can you just comment on what you're seeing on the labor front? Thank you.
得到它了。 好的,太棒了。 谢谢。 这很有帮助。 对于KC来说也许是一个快速的。 看起来本季度的减员回升了一点点。 你能评论你在劳工方面看到的内容吗? 谢谢。
KC McClure
Yes. So it is an 18%. It's in the range that we have been before. At least that's the overall 18% it's not something that we're concerned about. But I would like to say that within that if I peel back a little bit, I do feel really good and we feel really good about the strong retention rates that we have in the areas that David just talked about a lot of the strategic high growth areas of our business including strategy and consulting as well as many other components of the New. And maybe just to close out as a reminder, we really have no issues getting the talent that we need. We are really quite a magnet for talent based on the strategy that we have. Our financial performance is attractive and overall our talent strategy and the experience that we provide to our people the right workplace and our culture, our strategy, it's really an environment where innovation is at the heart of everything that we do and that's very attractive to many people in the workplace.
是。 所以它是18%。 它在我们以前的范围内。 至少这是整体18%,这不是我们关心的事情。 但我想说的是,如果我稍微退一步,我确实感觉非常好,我们对大卫刚刚谈到的很多战略性高增长领域的强大保留率感到非常满意 我们业务的领域包括战略和咨询以及新的许多其他组成部分。 也许只是为了提醒我们,我们真的没有问题获得我们需要的人才。 基于我们的战略,我们真的非常吸引人才。 我们的财务业绩具有吸引力,总体而言我们的人才战略和我们为员工提供的正确的工作场所和文化,我们的战略经验,这真的是一个创新是我们所做的一切的核心环境,对许多人来说非常有吸引力。 在工作场所的人。
Lisa Ellis
Terrific. Thanks. I think it's good to talk to you.
了不起。 谢谢。 我觉得跟你说话真好。
大卫罗兰
Thanks Lisa.
谢谢丽莎。
会议主持员
Your next question comes from the line of Dave Koning from Baird. Please go ahead.
你的下一个问题来自Baird的Dave Koning系列。 请继续。
Dave Koning
Oh, yes. Hey guys. Thank you. And I guess my first question I know in the details you send out the New has been over 60% now for four quarters, the prior seven quarters it's stuffed up every single quarter. And I think you did call it on this call, it's more like 65% now. But is there any reason that that pace of like change into the New seems to maybe be slowing. I know the growth is really good. But is there anything changing at all there?
哦,是的。 大家好。 谢谢。 而且我想我在你发出的新细节中我所知道的第一个问题已经超过60%现在已经持续了四个季度,之前的七个季度它每个季度都被填满了。 而且我认为你在这次通话中确实称之为,现在更像是65%。 但是,是否有任何理由认为改变新品的速度似乎可能正在放缓。 我知道增长真的很好。 但那里有什么变化吗?
大卫罗兰
I don't think there's anything changed. I mean I think you're going to see as we continue to talk about the New in the quarters ahead, I think you're going to see the same type trend line in terms of what it -- how it increases as a percentage of our revenue.
So, I think as we get to the fourth quarter where we typically round the number that we quote externally inside, I think you'll see the typical pattern continue to evolve.
我认为没有任何改变。 我的意思是,我认为你会看到我们继续谈论未来几个季度的新事物,我认为你会看到相同的类型趋势线 - 它是如何增加的百分比 我们的收入。
因此,我认为当我们进入第四季度时,我们通常会将我们在外部引用的数字四舍五入,我认为您会看到典型的模式继续发展。
Dave Koning
Okay. Now, that's great. And the other thing just I know it sounds like the environment remains strong and hasn't changed a lot, but the last seven, eight quarters or so have been kind of in the 8% to 11% constant currency. And I think you're kind of guiding 5 to 8 or so in Q4. Is that kind of the typical set the bar to somewhere that's pretty easy to hit and if you execute well you kind of beat that? Or is there something a little different maybe related to the bookings this quarter that you're just trying to be a little more conservative?
好的。 现在,那很好。 而另一件事我只知道这听起来像是环境依然强劲并且没有太大变化,但过去七,八个季度左右的价格一直是8%到11%不变的货币。 而且我认为你在第四季度有5到8个左右的指导。 是那种典型的设置条件到某个地方很容易被击中,如果你执行得好你有点击败那个? 或者是否有一些与本季度预订有关的东西,你只是想保守一点?
KC McClure
Hey Dave. I would say that, I wouldn't characterize our book -- our guidance range is any different in terms of our practice. I mean as you know for the 5% to 8% from Q4, we always tend to aim -- we aim towards the upper end of that range. That's no different than what we have historically done and what we always try to do. And there's not really any difference within because the bookings in Q3 or what we see in Q4, I think it's pretty much our standard way of looking at the quarter and getting the right balance that we believe the revenue expectations we would want to set with all of you.
嘿戴夫 我会说,我不会描述我们的书 - 我们的指导范围在我们的实践方面有所不同。 我的意思是你知道Q4的5%到8%,我们总是倾向于瞄准 - 我们的目标是该范围的上限。 这与我们历史上所做的以及我们一直在努力做的事情没有什么不同。 由于第三季度的预订或我们在第四季度所看到的内容并没有真正的差异,我认为这几乎是我们看待季度并获得正确平衡的标准方式,我们认为我们希望设定所有收入预期 你的。
Dave Koning
Got you. All right. Well, thank you. Good job.
有你。 行。 好的,谢谢。 做得好。
大卫罗兰
Thank you.
谢谢。
KC McClure
Thank you.
谢谢。
会议主持员
Your next question comes from the line of Edward Caso from Wells Fargo. Please go ahead.
你的下一个问题来自富国银行的爱德华卡索。 请继续。
爱德华卡索
Hi. Thanks for taking my call here. I wanted to ask about non-linear growth with your head count now at 481,000 and it seems like a lot more of the digital world is sort of platforms and non-people based solutions. And if you talk about your investments in that area and where you see it maybe going as a percent of revenue? Thank you.
你好。 谢谢你在这里接听我的电话。 我想询问非线性增长现在你的人数为481,000,而且似乎更多的数字世界是平台和非基于人的解决方案。 如果你谈到你在那个领域的投资,你看到它可能会占收入的百分比? 谢谢。
大卫罗兰
No. We have talked about that before and at the level that I guess is appropriate for us to talk about in this forum, I will say again that certainly we believe that non-linear growth over time will be more in the mix. You are right that that platform based solutions bringing IP to the table solution aids et cetera which I referenced several in my script are increasingly a bigger part of the services industry and increasingly a bigger part of our differentiation. And so, over time, we will be focused even more. And I'm sure we'll become even better at capturing the value of the IP and the solution aids et cetera that we bring to our clients to deliver services and to deliver value to our clients. The pace at which it happens is harder to predict. We're quite comfortable as we look forward in terms of our ability to manage the SaaS talent organization we have. And as we looked out as you would expect we do over a multiyear horizon there's not anything about the progression of our headcount that that concerns us in terms of executing our business strategy.
So non-linear growth that I think will be more in the mix in the industry and I would expect Accenture would lead the way, but the timing and the slope of the curve I think is still yet to be defined and we'll see how that plays out.
不,我们之前已经讨论过这个问题,我认为这个问题适合我们在这个论坛上谈论,我会再次说,我们当然相信随着时间的推移,非线性增长会更多。你是对的,基于平台的解决方案将IP带到表解决方案中,我在脚本中引用了几个,它们越来越多地成为服务行业的一部分,并且越来越多地成为我们差异化的重要组成部分。因此,随着时间的推移,我们将更加专注。而且我相信我们会更好地捕捉知识产权和解决方案的价值,以及我们为客户提供服务并为客户创造价值的解决方案。它发生的速度很难预测。在我们管理SaaS人才组织的能力方面,我们非常期待。正如我们所期待的那样,我们期望我们在多年的时间内完成任务,但在执行我们的业务战略方面,我们的员工人数并没有任何影响。
因此,我认为非线性增长将更多地出现在行业的混合中,我认为埃森哲会引领潮流,但我认为曲线的时间和斜率尚未定义,我们将看到如何发挥出来。
爱德华卡索
Okay. Another question, I think in the past you might have given us a view on the FX for the coming fiscal year. I wonder if you could help us out in that department, your initial views on the FX headwind or benefit in FY'20?
好的。 另一个问题,我认为过去你可能会给我们一个关于即将到来的财政年度外汇的看法。 我想知道你是否可以帮助我们在那个部门,你对FX风险的最初观点或在20财年的利益?
KC McClure
Hi, Ed. We won't provide any FY'20 guidance including FX until we get the full FY'20 guidance that we typically do at the end of our fourth quarter.
嗨,艾德。 在我们获得通常在第四季度末完成的完整的FY'20指导之前,我们不会提供包括FX在内的任何FY'20指引。
爱德华卡索
Great. Thank you. Congrats.
非常好。 谢谢。 恭喜。
大卫罗兰
Thanks Ed.
谢谢Ed。
会议主持员
Your next question comes from the line of Rod Bourgeois from DeepDive Equity. Please go ahead.
你的下一个问题来自DeepDive Equity的Rod Bourgeois。 请继续。
Rod Bourgeois
Hey, there. Good to talk to you guys. I wanted to ask how you're feeling about the trends and valuations that you're paying for acquisitions, maybe you can talk about how you're performing against your ROI targets, for your average acquisition that you've completed in recent history.
嘿。 很高兴和你们交谈。 我想询问您对收购所支付的趋势和估值的感受,也许您可以谈谈您的投资回报率目标,以及您在近期历史中完成的平均收购。
大卫罗兰
As we've said before, we are very rigorous in tracking our return on our investment for our acquisitions. As a management team we do it very rigorously and we actually review that with the Finance Committee and the Board every quarter. And so, it is a big focus and as I said before we are really pleased with the performance of our portfolio and really have been for the last several years as we really started to ramp up our game in this area. As it relates to valuations in certain areas of the market which well valuations have gotten pretty frothy and we consider that as we do the analysis of [barb] [ph] versus build.
We're not going to be -- we will never be irrational and in overpaying for an asset in the market. But on the other hand, if we also look at things through a strategic lens and we understand that if something has significant strategic value and there's a scarcity of the skill in the marketplace then we make the judgment about paying a little bit more in those instances and there's been instances where we've done that.
So as you would expect of us Rod, we are extremely thoughtful. There are areas like applied intelligence. In the analytic space for example where the valuations are super high, Industry X and in some areas there the valuations are super high. And so, we navigate that within our financial objectives. Again, we have a willingness where it is the right strategic play, but by and large we focus on valuation because we're very return focused in the way we execute our strategy.
正如我们之前所说,我们非常严格地追踪我们的收购投资回报。作为一个管理团队,我们非常严格地执行,我们实际上每个季度都会向财务委员会和董事会进行审核。所以,这是一个很大的焦点,正如我之前所说,我们对我们的投资组合的表现感到非常满意,并且在过去的几年中我们真的开始在这个领域开始加强我们的游戏。由于它涉及市场某些领域的估值,估值已经变得非常泡沫,我们在考虑[barb] [ph]与构建的分析。
我们不会 - 我们将永远不会非理性,并且在市场上为资产付出过高的代价。但另一方面,如果我们也通过战略视角看待事物,并且我们理解如果某些事物具有重要的战略价值并且市场上缺乏技能,那么我们会在这些情况下做出更多支付的判断。我们已经做过那样的事情。
正如你对Rod我们所期望的那样,我们非常周到。应用智能等领域。在分析空间中,例如估值过高,行业X和某些地区的估值非常高。因此,我们在财务目标范围内进行导航。同样,我们愿意在正确的战略方面发挥作用,但总的来说我们专注于估值,因为我们的回报主要集中在执行战略的方式上。
Rod Bourgeois
Got it. That makes sense. Just a follow up on the outlook in consulting growth versus outsourcing growth. I was impressed last quarter with the strength in outsourcing growth and it up ticked again this quarter and while consulting slowed a little bit. So is your outlook for growth in consulting versus outsourcing at a similar clip or do you expect one to look stronger than the other in the next few quarters as you look at what's happening in the pipeline?
得到它了。 那讲得通。 只是跟进咨询增长与外包增长的前景。 上个季度我对外包增长的强势印象深刻,本季度再次上升,而咨询速度有所放缓。 那么,您对咨询业务的增长前景与外包业务的前景如何相似,或者您认为在未来几个季度中您看到正在发生的事情时,哪一方看起来比另一方更强大?
KC McClure
I will give you a little bit of color and how we see that playing out in FY'19. So for the fourth quarter, we've been consulting and outsourcing both are going to be about mid to high single digits growth and that would put for the full year both consulting and outsourcing at a high single digit growth range.
我会给你一些颜色,以及我们如何看待在19世纪的比赛。 因此,对于第四季度,我们一直在咨询和外包,这些都将是中高个位数的增长,这将使全年的咨询和外包都处于高单位数增长范围。
Rod Bourgeois
All right. Great. Thank you guys.
行。 大。 感谢你们。
大卫罗兰
Thanks Rod.
谢谢罗德。
会议主持员
Your next question comes from the line of James Friedman from Susquehanna. Please go ahead.
你的下一个问题来自Susquehanna的詹姆斯弗里德曼。 请继续。
詹姆斯弗里德曼
Thank you. David, basically to deep dive the sensor technology, you had articulated the dimensions of intelligent platforms, intelligent software, engineering and cloud infrastructure. I was wondering can you help us -- I don't say that intelligent platforms is 40% of revenue, big number. I was wondering can you give us some sense of the sizes of the other two?
谢谢。 大卫,基本上深入研究传感器技术,你已经明确了智能平台,智能软件,工程和云基础设施的维度。 我想知道你能帮助我们 - 我不是说智能平台占收入的40%,数量很大。 我想知道你能给我们一些其他两个尺寸的感觉吗?
大卫罗兰
I don't think we can communicate that externally. And I don't think I want to do that on this particular call, but we take that point and we have anticipated that we will start to introduce some quantitative numbers behind those parts of our business. But right now it's a little bit premature to do that. But expect that we will do that as we move forward.
我认为我们不能在外部进行沟通。 我不认为我想在这个特定的电话会议上做到这一点,但我们采取了这一点,我们已经预料到我们将开始在业务的这些部分背后引入一些定量数字。 但是现在做这件事还为时过早。 但是我们希望在我们前进的过程中这样做。
詹姆斯弗里德曼
So maybe a different direction then, KC you commented in your observations about the operating groups that the platforms which David has described in his prepared remarks. He's populated very well in CMT. Or, he said it was like [indiscernible] CMT. Can you give us an idea of how we would use the presence of say platforms in the other operating groups, do they over index with any of the other operating groups?
那么也许是一个不同的方向,KC你评论了大卫在他准备的评论中所描述的平台的操作组。 他在CMT中的人气很好。 或者,他说这就像[音频不清晰] CMT。 您能否告诉我们如何在其他操作组中使用say平台,是否与其他任何操作组进行索引?
KC McClure
Jamie, thanks for that question because I provide a good opportunity make sure that we're clear with the use of the word platform maybe so. Platforms that David was talking about that we talk about quite a bit, they are pervasive in all parts of our business all operating groups, all geographies, in all parts of our business dimension. So that's what we talk about when we discuss platforms.
杰米,谢谢你提出这个问题,因为我提供了一个很好的机会,确保我们清楚地使用平台这个词可能就是这样。 大卫所谈论的平台我们谈论的很多,它们在我们业务的所有部门,包括所有地理位置,业务层面的所有部分都很普遍。 这就是我们讨论平台时所讨论的内容。
大卫罗兰
And by the way again in that case when we talk about the platforms, it's the work that we do around SAP, Microsoft, Oracle, Salesforce and Workday and we refer to that as our intelligent platform services business that's the work we do around those platform in that context.
顺便说一下,当我们讨论平台时,我们围绕SAP,Microsoft,Oracle,Salesforce和Workday开展工作,我们将其称为我们的智能平台服务业务,这是我们围绕这些平台所做的工作 在这种情况下。
KC McClure
Right. So that's [indiscernible] and that is pervasive everywhere. When I commented specifically Jamie on CMT; CMT has three industry groups that make up the operating group of CMT. One of which is called software and platforms. So I know that, I should have used the platforms name twice, but that's why I specifically called that out within CMT. But most importantly the IPF that David talked about the five platforms that we quantify in IPF, intelligence platform services are pervasive everywhere.
对。 所以这是[音频不清晰]而且无处不在。 当我在CMT上特别评论Jamie时; CMT有三个行业组织组成CMT运营团队。 其中一个叫做软件和平台。 所以我知道,我应该两次使用平台名称,但这就是我在CMT中专门调用它的原因。 但最重要的是大卫谈到我们在IPF量化的五个平台的IPF,智能平台服务无处不在。
大卫罗兰
So, on CMT, it was the industry segment reference she was making as a driver of growth.
因此,在CMT上,这是她作为增长动力的行业细分参考。
詹姆斯弗里德曼
I got you. Okay. Thanks for the clarification guys.
我接到你了。 好的。 谢谢你们的澄清。
大卫罗兰
Thank you.
谢谢。
会议主持员
Your next question comes from the line of Jason Kupferberg from Bank of America. Please go ahead.
你的下一个问题来自美国银行的Jason Kupferberg。 请继续。
Jason Kupferberg
Hey, good morning guys. So just to clarify on the comment about bookings improving in Q4, do you mean in absolute terms, do you mean the book to bill, do you mean acceleration in year-over-year growth, would it be all the above?
嘿,早上好。 所以只是为了澄清关于第四季度预订改善的评论,你的意思是绝对意义上的,你的意思是这本书要收费,你的意思是加速同比增长吗,它会不会是以上所有?
KC McClure
Yes. It's pretty much all the above. I mean mainly I'm focusing on -- in absolute terms, but it would generally be all the above.
是。 几乎所有这些都是如此。 我的意思是我主要关注的是 - 从绝对意义上说,但通常都是以上所有。
Jason Kupferberg
Okay. Got it. And just on Accenture Interactive, obviously, you mentioned all the deal activity there which is quite interesting, want to see if we can just get an update on how fast that business is growing organically or the annualized revenue run rate of it. I know you've talked about it in some Investor Days in the past. I know you've been getting a little bit bigger on the agency record side there. So just hoping to get a general update qualitatively and quantitatively on that part?
好的。 得到它了。 显而易见,就在埃森哲互动公司,您提到了那里非常有趣的交易活动,想看看我们是否能够了解该业务有机增长的速度或其年度收入运行率。 我知道你在过去的一些投资者日里已经谈过这个问题了。 我知道你在那里的机构记录方面已经变得更大了。 那么只是希望在这一部分定性和定量地进行一般性更新?
大卫罗兰
Yes. The last time we saw that was for FY'18 and it was $8.5 billion. And when you look at this business, this year it has continued to grow strong double-digit growth. And if I pair it the way peer would have said it, I mean very strong double digit growth. So you can think of it as -- is not in the teens but higher than that. And that growth continues. And of course within that as important as the acquisitions are and how we've executed our growth strategy in the context of 8.5 plus billion dollar business the vast, vast, vast majority of that growth of course is organic. And so it is fundamentally an organic driven business where we have used the strategic acquisitions, it's really an igniter if you will of the organic growth and which ultimately led to the scale of 8.5 plus billion dollars.
是。 我们最后一次看到的是18财年,这是85亿美元。 当你看到这项业务时,今年它继续保持强劲的两位数增长。 如果我按照同行的说法配对它,我的意思是非常强劲的两位数增长。 所以你可以把它想象成 - 不是十几岁,而是高于十几岁。 而这种增长仍在继续。 当然,在收购的重要性以及我们如何在8.5亿美元的业务背景下执行我们的增长战略的过程中,当然,这种增长的绝大部分都是有机的。 因此,它基本上是一个有机驱动的业务,我们已经使用了战略收购,如果你想实现有机增长,它实际上是一个点火器,最终导致8.5亿美元的规模。
Jason Kupferberg
Okay. I appreciate the comments.
好的。 我很欣赏这些评论。
大卫罗兰
Sure.
当然。
安吉公园
Greg, we have time for one more question, and then, David will wrap up the call.
格雷格,我们还有时间再问一个问题,然后,大卫将结束这个电话。
会议主持员
Okay. That question comes from the line of Bryan Bergin from Cowen. Please go ahead.
好的。 这个问题来自Cowen的Bryan Bergin。 请继续。
布莱恩伯金
Hi, good morning. Thank you. I wanted to follow up margin question [indiscernible] performance this year. Can you comment more on what's being done differently this year to yield that margin expansion really getting back on track for your model versus last year? Because I think you call that contract profitability early but any other particular factors that are standing out.
早上好。 谢谢。 我想跟进今年的保证金问题[音频不清晰]。 您是否可以更多地评论今年采取的不同措施,以使您的模型与去年相比真正恢复正常的利润率? 因为我认为你早期称合同盈利能力,但任何其他突出的特殊因素。
KC McClure
Thanks for the question Bryan. We're really focused as I mentioned before on pricing. So we're always focused on pricing and I talked about this a little bit last quarter. That's nothing new, but we continue to really be taking a look at our business in terms of getting the right value for the offerings that we're bringing and pricing out the right way in the marketplace. The benefit, first us, would also as well as make sure that we're doing the right arrangements for our clients. So I think that's really what I would say is the difference that is yielding probably most of the power within our margins is what we're able to do in pricing.
谢谢布莱恩这个问题。 正如我之前提到的那样,我们真正专注于定价。 所以我们一直专注于定价,上个季度我对此进行了一些讨论。 这并不是什么新鲜事,但我们继续真正关注我们的业务,以便为我们带来的产品获得正确的价值,并在市场上以正确的方式定价。 首先,我们的好处还在于确保我们为客户做出正确的安排。 所以我认为这就是我所说的差异,可能产生的差异可能是我们能够在定价中做到的。
布莱恩伯金
Okay. That's helpful. And then, just to [Technical Difficulty]. Industry X.0, it seems like peers are also emphasizing connected products in IoT with a pick up in recent deals. Can you give us an update just on that business how you see this space, how you feel about the outlook and then any metrics you can share on that business?
好的。 这很有帮助。 然后,只是[技术难度]。 行业X.0,似乎同行们也在强调物联网中的互联产品,最近的交易中有所回升。 您是否可以向我们提供有关该业务的最新信息,您如何看待这个空间,您对前景的看法以及您可以在该业务上分享的任何指标?
大卫罗兰
I mean it is central to our strategy. We're super excited about the potential and Industry X. We've said that many times before, it is relative to Accenture Interactive which still has a big growth proposition in front of it. X is lower on the maturity curve if you will. And so there's a lot of runway in front of Industry X.0. In many ways it's still relatively immature. But we are working hard to be positioned right at the heart of that wave. And we've and -- we're well positioned now to be a leader in that way. So we're very focused on it. It is a top short list strategic objective and we're excited about the market potential.
我的意思是它是我们战略的核心。 我们对潜力和行业X感到非常兴奋。我们之前已经多次说过,这与埃森哲互动有关,它仍然有很大的增长主张。 如果愿意,X在成熟度曲线上较低。 因此,在X.0行业面前有很多跑道。 在许多方面,它仍然相对不成熟。 但我们正在努力将其定位在那波的核心位置。 而且我们已经 - 我们现在已经做好了这方面的领导者。 所以我们非常关注它。 这是一个顶级的短名单战略目标,我们对市场潜力感到兴奋。
布莱恩伯金
Thank you.
谢谢。
大卫罗兰
All right. Thank you.
行。 谢谢。
大卫罗兰
Okay. So, thanks again for joining us on today's call. And as you can tell we feel very good about where we are and confident in our ability to finish the year strong. With our highly differentiated capabilities, continued investments across Accenture and disciplined execution of our growth strategy, we're very well-positioned to continue delivering profitable growth and significant value to all of our stakeholders. We look forward to talking with you again next quarter. And in the meantime if you have any questions as always please feel free to call Angie and her team and I hope all of you have a great day. Thanks.
好的。 所以,再次感谢您加入我们今天的电话会议。 正如你所知道的那样,我们对自己的位置感到非常满意,并且对我们完成今年的能力充满信心。 凭借我们高度差异化的能力,对埃森哲的持续投资以及严格执行我们的增长战略,我们非常有能力继续为所有利益相关方提供盈利性增长和重要价值。 我们期待下个季度再次与您交谈。 在此期间,如果您有任何问题,请随时致电安吉和她的团队,我希望大家度过美好的一天。 谢谢。
会议主持员
Ladies gentlemen that does conclude your conference for today. Thank you for your participation and for using the AT&T Executive Teleconference. You may now disconnect.
女士先生们今天结束了你们的会议。 感谢您的参与和使用AT&T行政电话会议。 您现在可以断开连接。
相关问题
互联网券商的港股、美股开户教程
如果您对美股 或者 港股也感兴趣, 或者想要了解如何开户, 可以加我wechat: xiaobei006006, 同时也可以拉您进美股交流群哦。
最后的最后 祝大家都有一个美好的投资生活哦。
大家也可以关注【美股指南】公众号, 即可获得《小白投资美股指南(雪球「岛」系列)》电子书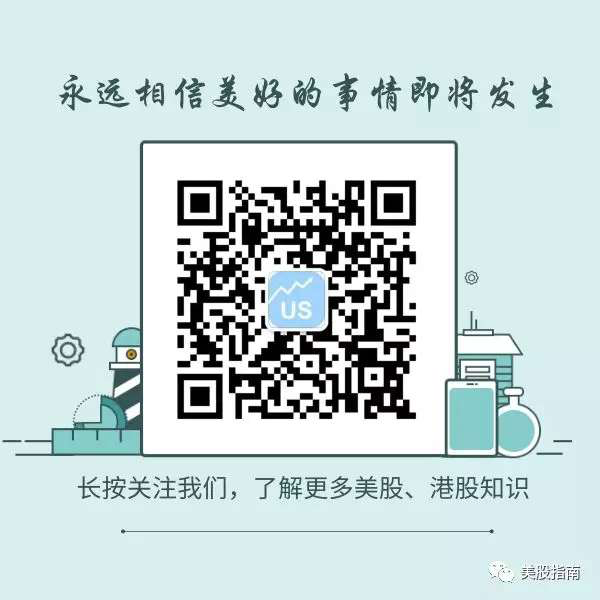 ---
写在最后
---
暂无回复。