Kroger Co.(KR) 首席执行官 Rodney McMullen 出席股东年会 (成绩单)
The Kroger Co. (NYSE:KR) Annual Meeting of Shareholders June 27, 2019 11:00 AM ET
Kroger Co.(纽约证券交易所代码:[KR])年度股东大会2019年6月27日美国东部时间上午11:00
公司参与者
Lee Cassiere - Vice President, Internal Audit
Rodney McMullen - Chairman & Chief Executive Officer
Rebekah Manis - Director, Investor Relations
Dawn Gilmore - Director, Talent Development
Lee Cassiere - 内部审计副总裁
Rodney McMullen - 董事长兼首席执行官
Rebekah Manis - 投资者关系总监
Dawn Gilmore - 人才发展总监
电话会议参与者
Michele Colopy - Pollinator Stewardship Council
Michele Colopy - 传粉者管理委员会
身份不明的公司代表
Ladies and gentlemen, please welcome to the stage our Chairman and CEO, Rodney McMullen.
女士们,先生们,欢迎来到我们的董事长兼首席执行官Rodney McMullen的舞台。
Rodney McMullen
Good morning and welcome to Kroger's Annual Meeting of Shareholders. Thank you for joining us today. Our first order of the business I appoint Lee Cassiere, Vice President of Internal Audit as Inspector of Elections. Lee do you have a report?
早上好,欢迎来到克罗格的年度股东大会。 感谢您今天加入我们。 我们的第一份订单我任命内部审计副总裁Lee Cassiere为选举检查员。 李,你有报告吗?
Lee Cassiere
On May 1st, 2019, the record date of this meeting there were 806,682,213 common shares par value of $1 per share issued and outstanding. Each share is entitled to one vote on each matter submitted to the shareholders for vote at this meeting. 725,113,714 common shares were represented by proxy and in person at 11 o'clock A.M. on June 27th, 2019. A quorum exists.
2019年5月1日,本次会议记录日期共发行806,682,213股普通股,每股发行价1美元。 每份股票有权就提交给股东的每一事项进行一次投票,以便在本次会议上投票。 725,113,714股普通股由代理人代理,并于上午11点亲自出席。 在2019年6月27日。法定人数存在。
Rodney McMullen
Thank you. I declare that a quorum exists and that this meeting is lawfully convened and ready to transact business. It is now my privilege to introduce your Board of Directors. Please stand and remain standing as I call your name. After the introductions I will invite our audience to recognize your important contributions to Kroger.
Nora Aufreiter, Director Emeritus of McKinsey & Company; Anne Gates, former President of MGA Entertainment and Anne is joining us by phone today; Susan Kropf, former President and Chief Operating Officer of Avon Products Inc.; Jorge Montoya, former President of Procter & Gamble's Global Snacks and Beverage division and Latin America division; Clyde Moore, former Chairman and CEO of First Service Networks; James Runde, Special Advisor and former Vice Chairman of Morgan Stanley; Ron Sargent, former Chairman and CEO of Staples Inc. Ron serves as our Lead Director of our Board; Bobby Shackouls, former Chairman President and CEO Burlington Resources; Mark Sutton, Chairman and CEO of International Paper; and recently named Director, Ashok Vemuri, CEO of Conduent Inc. We are fortunate to have a highly engaged Board of Directors each of who bring valuable experience and expertise to Kroger. Please join me in thanking our Board for their outstanding service and contributions.
And it's only fitting -- Bob is probably used to being the first to call him with a last name that starts with B, but it's only fitting that we take this moment to recognize a special day and thank Bob Beyer for his service as our Lead Director from 2013 to 2018, for his dedication and passion to our company over the last 20 years. Kroger is a better company because of him; our associates are better, our shareholders are better, and our communities are better and we will miss Bob. Let's all wish Bob the best and we know that he will always be a special friend to Kroger. Bob, thank you for everything.
Now, I would like to invite Kroger's corporate officers to please stand and be recognized. I'd also like to invite Scott Hays, President of Cincinnati/Dayton division to stand as well.
Kroger is fortunate to have such a strong group of leaders across our company. Our entire senior leadership team brings unmatched depth and experience to achieve our Restock Kroger goals. Please join me in recognizing the entire team for their leadership on behalf of our customers and associates.
Two of our senior officers are retiring this year. Mike Schlotman who has served Kroger for 34 years most recently as Executive Vice President and Chief Financial Officer; and Chris Hjelm who will retire after 14 years most recently serving as Executive Vice President and Chief Information Officer. Mike and Chris' contribution have shaped and advanced our business in countless ways. Everything from our technology, our point-of-sale equipment to our financial strategy, how we invest our capital, these two executives have been an amazing partner for the journey for the last 14 and 34 years, in addition great friends and great friends for Kroger. The entire Kroger family wishes both you and your family a wonderful retirement. Thank you for everything.
谢谢。我宣布法定人数存在,并且本次会议合法召集并准备好进行交易。现在我有幸介绍您的董事会。当我打电话给你的名字时,请站起来并保持站立。在介绍之后,我将邀请我们的观众认识到您对Kroger的重要贡献。
Nora Aufreiter,麦肯锡公司名誉主任; MGA娱乐公司前总裁安妮盖茨今天通过电话加入我们的行列。 Avon Products Inc前总裁兼首席运营官Susan Kropf; Jorge Montoya,Procter&Gamble全球零食和饮料部门和拉丁美洲部门前总裁; Clyde Moore,First Service Networks前董事长兼首席执行官; James Runde,特别顾问,摩根士丹利前副主席; Ron Sargent,Staples Inc.的前董事长兼首席执行官Ron担任董事会的首席董事; Bobby Shackouls,前董事长兼首席执行官Burlington Resources;国际纸业董事长兼首席执行官Mark Sutton;最近,Conduent Inc.首席执行官Ashok Vemuri被任命为董事。我们有幸拥有一位高度敬业的董事会成员,每位董事都为Kroger带来宝贵的经验和专业知识。请与我一起感谢董事会的出色服务和贡献。
而且它只是合适的 - 鲍勃可能习惯于第一个用姓氏以B开头给他打电话,但我们花点时间来认识一个特殊的日子并感谢Bob Beyer作为我们的领导服务2013年至2018年担任董事,感谢他在过去20年中对公司的奉献和热情。因为他,克罗格是一个更好的公司;我们的员工更好,我们的股东更好,我们的社区更好,我们会想念鲍勃。让我们都祝鲍勃最好,我们知道他永远是克罗格的特别朋友。鲍勃,谢谢你的一切。
现在,我想请Kroger的公司官员取悦并获得认可。我还想邀请辛辛那提/代顿分部总裁斯科特·海斯(Scott Hays)站出来。
克罗格很幸运能在我们公司内拥有如此强大的领导者团队。我们的整个高级领导团队带来无与伦比的深度和经验,以实现我们的Restock Kroger目标。请和我一起代表我们的客户和员工认可整个团队的领导力。
我们的两名高级官员今年即将退休。 Mike Schlotman最近担任Kroger 34年,担任执行副总裁兼首席财务官;和Chris Hjelm将在14年后退休,他最近担任执行副总裁兼首席信息官。迈克和克里斯的贡献以无数种方式塑造和发展了我们的业务。从我们的技术,销售点设备到财务战略,我们如何投资我们的资本,这两位高管一直是过去14年和34年旅程的绝佳合作伙伴,此外还有好朋友和好朋友。克罗格。整个Kroger家庭都希望您和您的家人度过一个美好的退休生活。谢谢你为我做的一切。
Finally, I'd like to acknowledge several past leaders who are with us today. Dave Dillon, Lyle Everingham, Paul Heldman, and Dennis Hackett and other retirees. Kroger would not be Kroger without you and we get to build on the wonderful foundation you put in place. Thank you very much.
There are several long-serving leaders who've had an impact on our company. I'd like to take a moment to thank them as well. Several of these leaders have retired in the past year or have announced their retirement. Zane Day, President of our Nashville division, 44 years; Scot Hendricks, President of our Delta division, 38 years; Bruce Lucia, President of our Atlanta division, 44 years; Don Rosanova, President of Mariano's 16 years; Marlene Stewart, President of the Houston division, 41 years. We are a better company because of their leadership. Let's give them a round of applause as well.
I will now introduce Bob Guido of PricewaterhouseCoopers, the independent auditors for Kroger. Bob please stand. Bob, along with Gary Millerchip, Mike Schlotman, and Christine Wheatley will assist us in answering questions about the 2018 annual report. Here is a copy of Kroger's 2018 annual report. If you'd like to ask a question about the annual report, please stand and make your way to the end of your aisle, so we can bring a microphone to you. At this time, please limit your questions to matters contained in the annual report. Later in the meeting, we will address shareholder proposals and invite general questions and comments. Under Kroger's usual rules of conduct, each speaker will be limited to three minutes per question. Any questions on the annual report at this point? Seeing none, concerning the annual report, I direct that it be filed with the minutes of this meeting.
Our next item of business is the election of Directors. All directors are to be elected to serve until the annual meeting of 2020 or until their successors have been elected and qualified. Do I hear a motion?
最后,我要感谢今天与我们在一起的几位过去的领导人。 Dave Dillon,Lyle Everingham,Paul Heldman和Dennis Hackett以及其他退休人员。如果没有你,Kroger就不会是Kroger,我们会建立你所建立的美好基础。非常感谢你。
有几位长期服务的领导者对我们公司产生了影响。我想花一点时间来感谢他们。其中一些领导人在过去一年中已退休或已宣布退休。 Zane Day,纳什维尔分部总裁,44年;三角洲分部总裁Scot Hendricks,38岁;布鲁斯露西亚,我们亚特兰大分部的总裁,44年;马里亚诺16年总裁唐罗萨诺娃;休斯顿分部总裁玛琳·斯图尔特,41年。我们是一个更好的公司,因为他们的领导。让我们给他们一片掌声。
我现在将介绍普华永道(PricewaterhouseCoopers)的鲍勃·吉多(Bob Guido),他是克罗格的独立审计师。鲍勃,请站起来。 Bob,Gary Millerchip,Mike Schlotman和Christine Wheatley将协助我们回答有关2018年度报告的问题。这是Kroger 2018年度报告的副本。如果您想询问有关年度报告的问题,请站起来走到您走道的尽头,这样我们就可以为您带上麦克风。目前,请将您的问题限于年度报告中的问题。在会议的后期,我们将讨论股东提案并邀请一般性问题和意见。根据克罗格通常的行为准则,每个发言者每个问题限制为三分钟。此时有关年度报告的任何问题吗?对于年度报告,没有看到,我指示将其提交给本次会议的会议记录。
我们的下一个业务是选举董事。所有董事都将当选为2020年年会或直至其继任者当选和合格。我听到动议吗?
Rebekah Manis
I nominate the slate of candidates for Directors set forth in the proxy materials to serve until the annual meeting in 2020.
我提名代理材料中列出的董事候选人名单,直到2020年年会。
Rodney McMullen
Thank you, Rebekah. Is there a second?
丽贝卡,谢谢你。 还有一秒吗?
Dawn Gilmore
I second the nomination.
我是第二个提名。
Rodney McMullen
Thank you, Dawn. Are there shareholders present who wish to have ballots to vote at this meeting?
While we wait for the report on the results of the vote I'd like to share a few words about our progress in the first year of our transformation plan Restock Kroger. Please note that today's presentation will include forward-looking statements as described on the slide. Fortunately, I don't have to read the whole slide.
We hear this very so often that it's easy to dismiss; change is life's only constant. We hear it so often that it becomes cliché. But like many clichés it may no longer be original but it's still true. It is especially true in grocery retail. And it's because the grocery retail industry is constantly changing that we proactively launched Restock Kroger in October 2017.
Restock Kroger starts with customer obsession at every level of our organization. That's why we're building an omnichannel platform to serve customers with anything, anytime, anywhere. That is why we're joining with exciting partners both large and small who share our passion for using technology to create innovative customer experiences and additional value. That is why we are developing leaders who are passionate about people and food. And that is why we are meeting the customer's growing desire to know that the company they choose to shop with is a company with a purpose.
Restock Kroger is our blueprint for transformation. We are executing our plan. We will deliver for our customers, associates, and communities while maximizing shareholder value. Customer obsession drove us to build a platform to serve customers anything they want, anytime they want, anywhere they want. Our customers don't distinguish between an in-store or an online experience, rather they want to have a food-related need or problem to solve and they want the easiest most convenient seamless solution.
Our digital sales grew 42% in the first quarter and 58% in fiscal 2018. We also expanded our coverage area to reach 93% of our customers in the first quarter. By the end of this year, everyone in America will have the ability through our modalities to shop with Kroger whether they decide to come to our store, use our pickup or delivery service, or our Kroger Ship.
Since 2014, we have gone from no digital sales dollars to a 2018 annual run rate of about $5 billion which will trend toward $9 billion digital sales run rate in the future. I call this out because while we're not only in the middle of the transformation, it's important to frame up the magnitude of the progress that we've already made. Our efforts are positioning Kroger to be a leading omnichannel retailer in the food industry.
Customer-focused innovation is part of who we are. One of the most powerful examples of this is our brands. Six years ago Simple Truth did not exist. Now, it is the largest natural and organic brand in the country reaching more than $2.3 billion in sales annually. To me that's just fabulous.
In the room today, you can experience one of our recent trips to Rwanda through an interactive VR headset to see where we source some of our Simple Truth teas with Fair Trade USA. And if you didn't get a chance to do it beforehand, I would highly recommend it, but you may want to hold on to something while you do it. I don't know about you, but the VR experience I'm still getting used to.
谢谢,黎明。是否有股东出席,希望在本次会议上投票?
在我们等待关于投票结果的报告的同时,我想就我们在转型计划Restock Kroger的第一年中取得的进展分享一些话。请注意,今天的演示文稿将包含幻灯片中所述的前瞻性陈述。幸运的是,我没有阅读整张幻灯片。
我们经常听到这种说法很容易被忽视;变化是生命唯一不变的。我们经常听到它变得陈词滥调。但就像许多陈词滥调一样,它可能不再是原创但它仍然是真的。杂货零售尤其如此。这是因为杂货零售业不断变化,我们在2017年10月主动推出了Restock Kroger。
Restock Kroger始于客户对我们组织各个层面的痴迷。这就是为什么我们要建立一个全渠道平台,随时随地为客户提供服务。这就是我们加入激动人心的合作伙伴的原因,他们分享了我们对使用技术创造创新客户体验和附加价值的热情。这就是我们培养对人和食物充满热情的领导者的原因。这就是为什么我们满足客户越来越渴望知道他们选择购买的公司是一家有目的的公司。
Restock Kroger是我们转型的蓝图。我们正在执行我们的计划。我们将为客户,员工和社区提供服务,同时最大化股东价值。客户的痴迷驱使我们建立一个平台,随时随地为客户提供他们想要的任何东西。我们的客户不区分店内或在线体验,而是希望解决与食品相关的需求或问题,他们希望获得最简单,最方便的无缝解决方案。
我们的数字销售额在第一季度增长了42%,在2018财年增长了58%。第一季度我们的覆盖范围也扩大到了93%。到今年年底,美国的每个人都有能力通过我们的方式与Kroger一起购物,无论他们决定来我们的商店,使用我们的皮卡或送货服务,还是我们的Kroger Ship。
自2014年以来,我们已经从无数字销售额转变为2018年的约50亿美元的年度运营率,未来将达到90亿美元的数字销售运行率。我之所以这样说是因为虽然我们不仅处于转型的中间,但重要的是要确定我们已经取得的进展的重要性。我们的努力使Kroger成为食品行业领先的全渠道零售商。
以客户为中心的创新是我们的一部分。其中最有力的一个例子就是我们的品牌。六年前,简单真理不存在。现在,它是该国最大的天然和有机品牌,每年的销售额超过23亿美元。对我而言,这真是太棒了。
在今天的房间里,您可以通过交互式VR耳机体验我们最近前往卢旺达的一次旅行,看看我们从美国公平贸易采购的一些简单真理茶。如果你事先没有机会做到这一点,我会强烈推荐它,但你可能想要在做的时候坚持下去。我不了解你,但VR的经验我还是习惯了。
The team between our brands is always innovating and developing new products for our customers. In 2018, we introduced more than 1000 new products. And on top of that, we introduced more than 200 in the first quarter. The R&D process is fascinating and I want to share with you how our team goes from concept to cart. So, let's take a look behind the scenes.
[Video Presentation]
Isn't that so cool? I don't know about you, but that video always makes me incredibly hungry and I just want one of those chips or something. As you can see, Kroger has a world-class food innovation team that provides our customers with new and exciting ways to enjoy food that they can only get by coming to Kroger.
This summer, we will be introducing Treasure EmporiYum, a curated collection of trend-inspired Our Brands product in nearly 200 marketplace stores across the country and through our e-commerce site. Before you leave today, be sure you experience the taste of Treasure EmporiYum and a scoop of our new Unicorn Swirl Ice Cream.
We continue to improve the customer experience in our stores and across our digital properties by partnering with industry innovators such as Home Chef, Microsoft, Ocado and Walgreens. This is one of the most exciting areas of Restock Kroger because all of these partners accelerate our ability to provide customers, anything, anytime, anywhere. Like Kroger, each of these partner share our passion for exploring the nexus between technology and customer experiences provided by creativity and innovation. Our associates passion for innovation is driving our transformation. Let's watch.
[Video Presentation]
As you heard from our associates, innovation is part of our DNA. And it's driving Kroger to create a new model for grocery retail industry. When I think of innovation, I think of our partnership with the U.K.-based Ocado, another accelerator in our transformation journey. Ocado will help us reinvent the cost model for digital consumers and increasing their profitability quicker.
Two weeks ago, we broke ground on America's first high-tech customer fulfillment center powered by Ocado right here in the Cincinnati region. The innovative facility brings first-of-its-kind technology to the United States and creates over 400 new jobs in our home state. We are excited to build nearly two dozen customer fulfillment centers across America. We recently identified additional sites in Central Florida and the Mid-Atlantic region. Be sure to check out one of the Ocado robots in the back of the room before you leave today. It won't talk to you, but it's a cool robot.
As you know at last year's meeting, we debut Nuro, the fully autonomous on-road vehicle that uses robotics and machine learning to transport goods quickly, safely and affordably. Since that meeting, Nuro has been promoted to serving our customers first in Scottsdale and now in Houston. Nuro's world-class expertise in robotics, automation and digital experience, has created an entirely new platform for local e-commerce in solving the last mile.
行。 恩,早上好,约翰。 我会尝试将其分解成碎片。 是的,我们继续与Barrick的新技术团队合作,只是回顾Donlin所做的所有工作,正如您可能猜到的那样,几十年来有很多工作要做。 因此,这是他们正在进行的非常深入的审查。
我们正在继续努力,我们也正在讨论明年工作计划的样子。 所以我会形容我们的合作伙伴当然非常投入,对项目和今天所做的工作非常感兴趣。...
Kroger's nearly 0.5 million associates, all working toward the same vision to serve America through food inspiration and uplift. We are creating a purpose-driven culture, where people may come for a job, but often stay for a career with promise. We are supporting associates in a wide variety of ways, including more than $0.5 billion invested in raising wages, enhancing training and developing leaders.
I am pleased to share our recently updated average hourly rate is now over $20 per hour with comprehensive benefits factored in, benefits that many of our competitors don't offer. As a result of our investments in technology development through -- talent development through Restock Kroger, we are significantly improving employee retention in one of the most tightest labor markets in years. Our culture is changing. Our business is changing and I've never been prouder of our associates. I'm inspired by them every day. I am proud to say, I am Kroger.
[Video Presentation]
Transforming from a grocery company to a growth company means, we will need a flexible workforce with new skills and knowledge. We are securing Kroger's continued success in the next chapter of retail by encouraging lifelong education through Feed Your Future, our industry-leading education assistance program. We've had more than 2,500 associates received funds pursuing every type of credential from GEDs to PhDs. Among all participants more than 80% are hourly store associates.
Like Molly here, our pharmacy technician in our Columbus division. Molly moved to the United States from Uganda six years ago and became a courtesy clerk. She is now studying to be a Kroger pharmacist at the Ohio State University and is using Feed Your Future dollars. We know that by making educational benefits available to more associates and at more generous levels than ever before is the best way to support future career and personal growth.
We know associates increasingly choose where to work based on a company's purpose. We know consumers increasingly select where to shop on a customer's -- company's commitment to making the world a better place. And we know other stakeholders increasingly decide which companies to support based on a company's leadership and environmental, social and governance areas.
Kroger has a multigenerational history of using our community presence and scale to improve places we call home, leading social causes, especially in the area of hunger relief. It's authentic to who we are. Now together with our associates and customers, we are leveraging our collective power to broadly transform the world around us through Zero Hunger | Zero Waste, our plan to end hunger in the communities we serve and eliminate waste across the entire company by 2025.
You too, each of us play an important role in driving Zero Hunger | Zero Waste efforts this year. If you submitted a ballot, we match your vote with one meal donated to Feeding America to help feed the families across our country. In the context of Zero Hunger | Zero Waste, we're evaluating every aspect of our business, including taking a deeper look on how plastic is affecting our communities and environment.
克罗格近50万名员工,都致力于通过食物灵感和提升为美国服务。我们正在创造一种以目的为导向的文化,人们可能会来找工作,但往往会留下有希望的事业。我们以各种方式为员工提供支持,包括投入超过5亿美元用于提高工资,加强培训和培养领导者。
我很高兴地分享我们最近更新的平均小时费率,现在每小时超过20美元,综合福利因素考虑在内,许多竞争对手都不提供这些优惠。由于我们通过Restock Kroger的人才开发投资技术开发,我们在多年来最紧张的劳动力市场中显着提高了员工保留率。我们的文化在变化。我们的业务正在发生变化,我从未对员工感到骄傲。我每天都受到他们的启发。我很自豪地说,我是Kroger。
[视频演示]
从杂货公司转变为成长型公司意味着,我们需要灵活的劳动力,拥有新的技能和知识。我们通过行业领先的教育援助计划Feed Your Future鼓励终身教育,确保Kroger在下一个零售业中继续取得成功。我们已经有超过2,500名员工获得了从GED到博士学位的各类证书。在所有参与者中,超过80%是每小时商店员工。
像莫莉一样,我们的哥伦布分部的药房技师。莫莉六年前从乌干达搬到美国,成为一名礼貌的职员。她现在正在俄亥俄州立大学攻读Kroger药剂师,正在使用Feed Your Future美元。我们知道,通过向更多员工提供教育福利,比以往更加慷慨,是支持未来职业和个人成长的最佳方式。
我们知道员工越来越多地根据公司的目的选择工作地点。我们知道消费者越来越多地选择在顾客身上购物的地方 - 公司致力于让世界变得更美好。我们知道其他利益相关者越来越多地根据公司的领导力以及环境,社会和治理领域来决定支持哪些公司。
克罗格拥有多代历史,利用我们的社区存在和规模来改善我们称之为家园的地方,引领社会事业,特别是在减轻饥饿方面。我们是谁,这是真实的。现在,我们与我们的员工和客户一起利用我们的集体力量,通过零饥饿来广泛改变我们周围的世界Zero Waste,我们计划在2025年之前消除所服务社区的饥饿,并消除整个公司的浪费。
你也是,我们每个人在推动零饥饿问题上发挥着重要作用零浪费今年的努力。如果您提交了选票,我们会将您的投票与捐赠给Feeding America的一顿饭相匹配,以帮助养活全国各地的家庭。在零饥饿的背景下Zero Zero,我们正在评估业务的各个方面,包括深入了解塑料如何影响我们的社区和环境。
Last year, Kroger became the first major U.S. retailer to announce the phase-out of single-use plastic bags, starting with our QFC division in the Pacific Northwest. This industry-leading decision enhanced our existing commitments to recycle more plastic, add more reusable containers in our supply chain, reduce the amount of plastic resin in our own brands' manufactured packaging, and enhance customer recycling programs.
Looking beyond our near-term plastic reduction goals, we've already started to develop the next phase of our commitment. One example is our exclusive partnership with Loop. Loop is a circular economy platform developed by TerraCycle. Together we will advance Kroger zero waste vision by offering customers another way to reduce single use plastics in the environment. You can see and learn more about the platform here today in the back of the room.
We fundamentally believe customers will reward us for the work we are doing to make the world a better place. Together with our associates and communities we will continue to reach milestones to make tremendous progress in our journey to achieve Zero Hunger/Zero Waste. You can learn more about Zero Hunger/Zero Waste plus our broader sustainability commitments on thekrogerco.com.
Restock Kroger is built on a foundation of operational excellence and everyday productivity improvements that have long defined Kroger. The four drivers of Restock Kroger redefine the customer experience, partner for customer value, develop talent and live our purpose will come together to create shareholder value through incremental operating profit and cash flow growth by 2020.
Kroger solidly delivered on our Q1 year one Restock Kroger commitments. I'm especially proud that we achieved an unprecedented savings and benefits of more than $1 billion through process improvements in 2018.
When you look at the full year, we delivered against our FIFO operating profit and cash flow goals. When you look at our first quarter, we continued this positive momentum.
Last week, we shared that we're making progress building out our alternative businesses for profitable growth. We've made several organizational changes to allow deeper concentration on alternative profit streams while maintaining our laser focus on delivering for our customers in the core business.
Kroger expects alternative profit streams to contribute an estimated incremental $100 million in net operating profit in 2019 compared to 2018. This is in line with our year two Restock Kroger expectations. Last year, we returned more than $2.4 billion to shareholders through share buybacks and dividends combined. We have delivered annual increases in our dividends since it was reinstated in 2006.
Today I'm pleased to announce that our Board of Directors have approved over a 14% increase in our dividend to $0.14 per quarter or from $0.56 to $0.64 per year. This is Kroger's 13th year of dividend increases. This demonstrates our Board's confidence in our ability to generate strong free cash flow and to deliver on Restock Kroger.
去年,Kroger成为美国第一家宣布逐步淘汰一次性塑料袋的主要零售商,从太平洋西北地区的QFC部门开始。这一行业领先的决定增强了我们现有的回收更多塑料的承诺,在我们的供应链中添加更多可重复使用的容器,减少我们自有品牌的制造包装中的塑料树脂的数量,并增强客户回收计划。
超越我们的近期塑料减排目标,我们已经开始开发下一阶段的承诺。一个例子是我们与Loop的独家合作关系。 Loop是由TerraCycle开发的循环经济平台。通过为客户提供另一种减少环境中单一用途塑料的方法,我们将共同推进Kroger零废弃物愿景。今天您可以在房间的后面看到并了解更多有关平台的信息。
我们从根本上相信客户会奖励我们为使世界变得更美好所做的工作。与我们的员工和社区一起,我们将继续实现里程碑,在实现零饥饿/零浪费的过程中取得巨大进步。您可以在thekrogerco.com上了解有关零饥饿/零浪费以及我们更广泛的可持续发展承诺的更多信息。
Restock Kroger建立在卓越运营和日常生产力改进的基础之上,长期以来定义了Kroger。 Restock Kroger的四个驱动因素重新定义了客户体验,客户价值合作伙伴,开发人才和实现我们的目标将通过到2020年增加的营业利润和现金流增长来共同创造股东价值。
Kroger在我们的第一年一次Restock Kroger承诺中稳固地交付。我特别自豪的是,我们通过2018年的流程改进实现了超过10亿美元的前所未有的节约和收益。
当您查看全年时,我们兑现了我们的FIFO运营利润和现金流目标。当你看我们的第一季度时,我们继续保持这种积极的势头。
上周,我们分享了我们正在取得进展,以建立我们的替代业务以实现盈利性增长。我们进行了多项组织变革,以便更加专注于替代利润流,同时保持我们的激光专注于为核心业务中的客户提供服务。
Kroger预计,与2018年相比,2019年替代利润流的净营业利润估计增加1亿美元。这与我们今年的两个Restock Kroger预期一致。去年,我们通过股票回购和股息合计向股东返还了超过24亿美元。自2006年恢复以来,我们已每年增加股息。
今天我很高兴地宣布,我们的董事会已经批准将我们的股息增加14%,每季度增加0.14美元,或者每年从0.56美元增加到0.64美元。这是克罗格股息增加的第13个年头。这表明我们的董事会对我们产生强大的自由现金流和交付Restock Kroger的能力充满信心。
Kroger is transitioning from a grocery company to a growth company from physical to omni-channel and we are partnering with the world's best innovators to accelerate this transformation. I've never been more confident in Kroger's future because I believe in our talented and passionate associates and their unending commitment to our customers. Together we are transforming Kroger for the better and living in our purpose through Zero Hunger/Zero Waste.
[Video Presentation]
Kroger正在从一家杂货公司转型为一家成长公司,从实体到全渠道,我们正在与世界上最好的创新者合作,以加速这种转变。 我对Kroger的未来充满信心,因为我相信我们才华横溢,充满激情的员工以及对客户的无尽承诺。 我们一起通过Zero Hunger / Zero Waste将Kroger变得更好,并以我们的目标为生。
[视频演示]
Rodney McMullen
That concludes our annual business review. Now we'll return to our formal agenda. The first item is the report of election of directors. Lee your report please.
这就是我们的年度业务审核。 现在我们将回到正式议程。 第一项是董事选举报告。 李你的报告请。
Lee Cassiere
We find that the nominees for the Board of Directors have been duly elected as directors of the Kroger Co. with over 88% of the votes cast in favor of the nominees.
我们发现董事会的被提名人已正式当选为Kroger公司的董事,超过88%的投票赞成被提名人。
Rodney McMullen
Thank you, Lee. I, therefore, declare that all directors have been elected to serve until the annual meeting in 2020. The next item is an advisory vote to approve the compensation of Kroger's named executive officers. Do I hear a motion?
谢谢你,李。 因此,我宣布所有董事都被选举到2020年年会之前。下一个项目是批准Kroger指定执行官薪酬的顾问投票。 我听到动议吗?
身份不明的分析师
I move that shareholders approve the compensation of our executive officers.
我提议股东批准我们的执行官员的报酬。
Rodney McMullen
Thanks, Paras [ph]. Do I hear a second?
谢谢,Paras [ph]。 我听到了第二个吗?
身份不明的分析师
I second the motion.
我提出动议。
Rodney McMullen
Thanks, Brett [ph]. Is there a report on the proposal, Lee?
谢谢,布雷特[ph]。 李,是否有关于该提案的报告?
Lee Cassiere
We find that the resolution approving the compensation of the company's named executive officers was adopted with over 89% of the votes cast in favor of the resolution.
我们发现批准公司指定执行官薪酬的决议获得通过,赞成该决议的票数超过89%。
Rodney McMullen
I, therefore, declare the advisory resolution as approved. The next item is a vote to approve Kroger's long-term incentive plan. Do I hear a motion?
因此,我宣布该咨询决议获得批准。 下一个项目是批准Kroger的长期激励计划的投票。 我听到动议吗?
身份不明的分析师
I move that shareholders adopt the amendment.
我动议股东采纳修正案。
Rodney McMullen
Thanks, Denise [ph]. Do I hear a second?
谢谢,丹尼斯[ph]。 我听到了第二个吗?
Dawn Gilmore
I second the motion.
我提出动议。
Rodney McMullen
Thanks, Dawn. Is there a report on the proposal?
谢谢,黎明。 是否有关于该提案的报告?
Lee Cassiere
We find that the resolution to approve the Kroger 2019 long-term incentive plan was adopted with over 88% of the votes cast in favor of the resolution.
我们发现批准Kroger 2019长期激励计划的决议获得通过,超过88%的投票赞成该决议。
Rodney McMullen
I, therefore, declare the amendment as approved. The next item is a vote to approve an amendment to our regulations to permit Board amendments in accordance with Ohio Law. Do I hear a motion?
因此,我宣布修正案获得批准。 下一个项目是投票批准我们的法规修正案,以允许董事会根据俄亥俄州法律进行修订。 我听到动议吗?
身份不明的分析师
I move that shareholders approve the amendment.
我动议股东批准修正案。
Rodney McMullen
Thanks, Paras [ph]. Do I hear a second?
不,我认为这正是我们看待它的方式。 我认为格雷格,你知道我们管理业务的方式是非常认真地考虑增长和盈利能力,并以谨慎和明智的方式管理我们的财务。...
身份不明的分析师
I second the motion.
我提出动议。
Rodney McMullen
Thanks, Terra [ph]. Lee, is there a report on the proposal?
谢谢,Terra [ph]。 李,有关于该提案的报告吗?
Lee Cassiere
We find that the resolution to amend the regulations to permit Board amendments in accordance with Ohio Law, which require the affirmative vote of 75% of outstanding shares, was approved with 76.7% of outstanding shares voted in favor of the resolution.
我们发现根据俄亥俄州法修改法规以允许董事会修正案的决议获得批准,其中76.7%的已发行股票投票赞成该决议。
Rodney McMullen
I, therefore, declare the amendment has passed. The next item is to ratify the appointment of Kroger's independent auditors, PricewaterhouseCoopers LLP. Do I hear a motion?
因此,我宣布修正案已经通过。 下一个项目是批准任命Kroger的独立审计师普华永道会计师事务所(PricewaterhouseCoopers LLP)。 我听到动议吗?
身份不明的分析师
I move that shareholders ratify the amendment.
我提议股东批准该修正案。
Rodney McMullen
Thanks, Denise [ph]. Do I hear a second?
谢谢,丹尼斯[ph]。 我听到了第二个吗?
身份不明的分析师
I second the motion.
我提出动议。
Rodney McMullen
Thanks, Brett [ph]. Is there a report on the proposal?
谢谢,布雷特[ph]。 是否有关于该提案的报告?
Lee Cassiere
We find that the resolution ratifying the selection of PricewaterhouseCoopers LLP as the company's auditors for the year 2019 was adopted with over 94% of the votes cast in favor of the resolution.
我们发现,批准选择普华永道会计师事务所(PricewaterhouseCoopers LLP)为2019年公司审计师的决议获得通过,其中94%以上的投票赞成该决议。
Rodney McMullen
I, therefore, declare that the selection of PricewaterhouseCoopers has been ratified. There are two shareholder proposals. A representative for each is welcome to present the proposal and in accordance with our rules will have three minutes each to do so.
Is there a representative here to present proposal for item number six regarding the publication of a report assessing the environmental impact of using unrecyclable packaging in our brand's product?
因此,我宣布普华永道的选择已得到批准。 有两个股东提案。 欢迎各位代表提出建议,并按照我们的规则分别提出三分钟。
是否有代表在此提出关于评估在我们品牌产品中使用不可回收包装对环境影响的报告的第6项的提案?
身份不明的分析师
Good morning. My name is Leah Akins [ph] and I am representing As You Sow, a nonprofit group promoting corporate social responsibility, which filed item number six on the proxy.
This proposal asks the company to assess the environmental impact of continuing to use non-recyclable brand packaging. We are concerned that the company uses a significant amount of packaging that is not recyclable especially plastic packaging. Dried fruit, frozen meat, cheese and pet food are just some of the Kroger house brand items packaged in unrecyclable plastic pouches or flexible packaging.
Using unrecyclable packaging when recyclable alternatives are available wastes valuable resources that could be recycled many times over. Our proposal has appeared for four straight years on the proxy statement and each time received impressive support of between 24% and 31%. Still the company has taken no substantive actions in this regard. By not taking action it now lags its competitors.
Our direct competitor once agreed to switch its -- all its private brand packaging to make it recyclable, reusable or compostable by 2025. It also agreed to reduce the overall volume of private brand plastic packaging where possible.
Plastic packaging is a prime component of ocean pollution, which threatens marine animals and human health. Recent studies estimate that eight to 12 million tons of plastics are dumped in oceans annually and these studies project that oceans may contain more plastic than fish by weight by 2050. This issue has exploded in recent months.
The European Commission has released a plastics policy strategy to require all packaging in the EC marketplace to be recyclable by 2030. The U.K. retailer called Iceland went even further, pledging to stop using all plastic packaging by 2023.
Making all packaging recyclable is the first step to reduce the threat posed by ocean debris. Association of Kroger brand products with littered packaging and toxic ocean pollution could put the company's brands at risk.
We do acknowledge that after presenting this proposal for several years, it is encouraging to see the company finally state it will review its packaging and look for opportunities for improvements. It says it will at some point set targets for increasing the recyclability of packaging.
These are welcome steps forward, but still weak and tentative given the stronger and more specific time-bound commitments made by competitors. The proposal merits continued shareholder support to send a message to management, but a stronger, more specific response is warranted. We respectfully ask for your support on proposal 6. Thank you.
早上好。我的名字是Leah Akins [ph],我代表As You Sow,一个促进企业社会责任的非营利组织,在代理上提交了第6项。
该提案要求公司评估继续使用不可回收的品牌包装对环境的影响。我们担心公司会使用大量不可回收的包装,尤其是塑料包装。干果,冷冻肉,奶酪和宠物食品只是Kroger品牌产品的一部分,包装在不可回收的塑料袋或软包装中。
当可回收的替代品可用时,使用不可回收的包装会浪费宝贵的资源,可以多次回收利用。我们的提案连续四年在代理声明中出现,每次都获得了24%至31%的令人印象深刻的支持。该公司在这方面仍未采取任何实质性行动。如果不采取行动,它现在落后于竞争对手。
我们的直接竞争对手曾同意改变其所有私人品牌包装,使其在2025年之前可回收,可重复使用或可堆肥。它还同意尽可能减少私人品牌塑料包装的总体量。
塑料包装是海洋污染的主要组成部分,它威胁着海洋动物和人类健康。最近的研究估计,每年有800万至1200万吨塑料倾倒在海洋中,这些研究表明,到2050年,海洋可能含有的塑料多于鱼类。近几个月来,这个问题爆发了。
欧盟委员会已经发布了塑料政策战略,要求到2030年,EC市场上的所有包装都可以回收利用。英国零售商称冰岛更进一步,承诺到2023年停止使用所有塑料包装。
使所有包装可回收是减少海洋垃圾威胁的第一步。 Kroger品牌产品与散装包装和有毒海洋污染协会可能会使公司的品牌面临风险。
我们确实承认,在提出这项提案多年之后,令人鼓舞的是,该公司最终表示将审查其包装并寻找改进机会。它表示,它将在某个时候设定目标,以提高包装的可回收性。
这些都是值得欢迎的进步,但鉴于竞争对手做出的更有力和更具体的有时限的承诺,这些步骤仍然是薄弱的和暂时的。该提案值得股东继续支持向管理层发送信息,但有必要采取更有力,更具体的回应。我们恭敬地请求您对提案6的支持。谢谢。
Rodney McMullen
Is there a second?
还有一秒吗?
身份不明的分析师
I'll -- thank you. I'll second it.
我 - 谢谢你 我会介绍它。
Rodney McMullen
Thank you. We appreciate your ongoing engagement as you mentioned with our team. And as you should know we hope all of our stakeholders know, it influences our path going forward. We share your concerns about packaging sustainability that's why three years ago we set public goals to make our brands' packaging more sustainable by 2020. These commitments include making plastic packaging more recyclable by 20%, reducing by 10 million pounds the amount of plastic resin in our brands' packaging, and increasing recycled content material in our packaging.
As an example of our progress, we have reduced more than -- by more than 9.1 million pounds on our way to 10 million plastics in our manufacturing packaging area from our 2015 baseline. This is a large part due to converting our -- to our lighter weight milk jug, which is 10% larger than our previous jug. We continue to work toward reaching our 2020 goals. And as now that deadline is approaching as a -- and as a result of your engagement with us, we are also developing new goals aimed at further reducing plastic waste in the environment after 2020. Lee your report, please.
谢谢。我们非常感谢您在我们的团队中提到的持续参与。正如您应该知道我们希望所有利益相关者都知道,它会影响我们前进的道路。我们分享您对包装可持续性的担忧,这就是为什么三年前我们制定公共目标,使我们的品牌包装在2020年前更具可持续性。这些承诺包括使塑料包装更可回收20%,减少1000万磅塑料树脂的数量。我们的品牌包装,以及我们包装中不断增加的再生成分材料。
作为我们进步的一个例子,我们从2015年的基准线到我们的制造包装区域的1000万个塑料减少了超过910万磅。这在很大程度上归功于我们将我们的 - 更轻的牛奶罐转换成比我们之前的水壶大10%。我们将继续努力实现2020年目标。现在,截止日期即将到来 - 由于您与我们的合作,我们也正在制定新的目标,旨在进一步减少2020年后环境中的塑料浪费.Lee,您的报告。
Lee Cassiere
We find that the resolution that the Board of Directors issue a report assessing the environmental effect of using unrecyclable brand packaging was defeated with over 61% of the votes cast voting against the resolution.
我们发现董事会发布一份评估使用不可回收品牌包装对环境影响的报告的决议被超过61%投票反对该决议的决议失败。
Rodney McMullen
Thanks Lee. I therefore declare this proposal has been defeated. Is there a representative here to present the proposal for item number 7 regarding the adoption of a policy to require the chair of the Board to be an independent member of the Board?
谢谢李。 因此,我宣布这项提议已被否决。 是否有代表在此提出关于采用要求董事会主席成为董事会独立成员的政策的第7项的提案?
Michele Colopy
Yes. Thank you. My name is Michele Colopy and I am the Program Director of the Pollinator Stewardship Council and a second-generation beekeeper and a leader at the local and state level in Ohio beekeeping. I am presenting proposal number 7, the shareholder proposal for an independent Board Chair, a Board -- a Chair who is not also the CEO.
The proposal was filed by some of us, a Kroger shareholder on behalf of its 15 million members at least 1,700 of whom are Kroger shareholders and at least 32,900 are Kroger shoppers. An independent Chair of the Board is a commonsense governance missing at Kroger. Except for a brief apprenticeship periods at the outset of their CEO service, Kroger CEOs have also held the role of Board Chair for many decades.
Currently, Kroger CEO, W. Rodney McMullen is both the CEO and the Board Chair. The Board of Directors is supposed to represent us the shareholders and oversee management. So it does not make sense to have the top manager, the CEO, also Chair the Board. When firms separate the CEO and the Board Chair roles, it eliminates the conflict of interest that inevitably occurs when the CEO is responsible for self-oversight.
60% of S&P 1,500 companies have separate individuals serving as Chair, and a CEO. We don't think you should be your own boss, Mr. McMullen. Having a CEO who is not his own boss is especially important as Kroger struggles with important sustainability issues that bring competitive, supply chain, reputational and at legal risks.
Kroger's failure to eliminate toxic pesticides in its supply chain is one example of the lack of competitive perspective that can occur when there is not independent Board oversight of management. Our company lags competitor such as Costco, Aldi and Whole Foods in eliminating pesticides in the company's food supply chain. Half a million people have signed petitions, asking Kroger to eliminate bee-killing pesticides and this number includes tens of thousands of Kroger shoppers and thousands of shareholders.
Sustainability and competitive risks would be better addressed and long-term shareholder value preserved by a Board of Director chaired by an Independent Director. We urge shareholders to vote for the proposal that the Board be chaired by an independent Director and we urge the Board to adopt this policy. Thank you.
是。谢谢。我的名字是Michele Colopy,我是传粉者管理委员会的项目主任,也是俄亥俄州养蜂业的第二代养蜂人和地方及州一级的领导者。我提出了第7号提案,一个独立董事会主席的股东提案,一个董事会 - 一个不是CEO的主席。
该提案是由我们中的一些人提出的,代表其1500万会员的Kroger股东,其中至少1,700名是Kroger股东,至少32,900名是Kroger购物者。董事会的独立主席是Kroger缺少的常识性治理。除了首席执行官服务开始时的短暂学徒期外,Kroger首席执行官还担任董事会主席几十年。
目前,Kroger首席执行官W. Rodney McMullen既是CEO兼董事会主席。董事会应该代表我们股东并监督管理层。因此,让高级经理,首席执行官也担任董事会主席是没有意义的。当公司将首席执行官和董事会主席角色分开时,它消除了当CEO负责自我监督时不可避免地发生的利益冲突。
60%的标准普尔500指数公司有独立的个人担任主席和首席执行官。 McMullen先生,我们认为你不应该成为自己的老板。拥有一位不是自己老板的首席执行官尤其重要,因为克罗格在重要的可持续发展问题上挣扎,这些问题带来了竞争,供应链,声誉和法律风险。
Kroger未能消除其供应链中的有毒农药,这是缺乏竞争观点的一个例子,当董事会没有独立的管理监督时。我们公司在诸如Costco,Aldi和Whole Foods等竞争对手方面落后于消除公司食品供应链中的杀虫剂。有50万人签署了请愿书,要求Kroger取消杀蜂杀虫剂,这个数字包括成千上万的Kroger购物者和数千名股东。
可以更好地解决可持续性和竞争风险,由独立董事担任主席的董事会保留长期股东价值。我们敦促股东投票支持董事会由独立董事担任主席的提议,并敦促董事会采纳这一政策。谢谢。
Rodney McMullen
Thank you. Is there a second?
谢谢。 还有一秒吗?
身份不明的分析师
Yes.
是。
Rodney McMullen
Thank you. There are several matters here. The -- first of all, it's the proposal to establish a separate chairman and then your concerns about pesticides. And I'd like to address them separately.
First, Kroger's Board is structured to provide the best governance on behalf of our shareholders. Our Board is led by a strong Independent Lead Director, who provides safeguards to ensure effective management. The Board continually reviews our structure to ensure that structure best addresses Kroger's evolving and dynamic business.
Next on the topic of pesticides. I'd like to thank you for our ongoing dialogue. We listen closely to our stakeholders. And as you know, last year we committed to working with the suppliers to phase out neonics-treated outdoor plants by 2020. We are on track to reach that goal.
We've also just released an updated pollinator protection policy, which encourages suppliers to limit non-essential use of these pesticides and transition away from pesticides in favor of alternative pest management. Our commitment to bringing to affordable organics to everyday Americans over the past five years has also helped expand the organic industry. Kroger offers one of the largest organic produce departments in the country, which includes our very own Simple Truth Organic brand.
Lee, is there a report, please?
谢谢。这里有几个问题。 - 首先,建议成立一个单独的主席,然后再提出您对杀虫剂的担忧。我想分别解决它们。
首先,Kroger董事会的组织结构是代表我们的股东提供最佳治理。我们的董事会由一位强大的独立首席董事领导,他提供保障措施以确保有效管理。董事会不断审查我们的结构,以确保结构最好地解决Kroger不断发展和充满活力的业务。
接下来就农药问题进行讨论。我要感谢你们的持续对话。我们密切关注利益相关者。如您所知,去年我们致力于与供应商合作,到2020年逐步淘汰接受neonics处理的户外工厂。我们有望实现这一目标。
我们刚刚发布了一份更新的传粉媒介保护政策,该政策鼓励供应商限制这些农药的非必要用途,并从农药过渡到有利于替代性虫害管理。我们致力于在过去五年中为日常美国人提供价格合理的有机产品,这也有助于扩大有机产业。 Kroger是该国最大的有机农产品部门之一,其中包括我们自己的Simple Truth Organic品牌。
李,请问有报告吗?
Lee Cassiere
We find that the resolution to have the Board of Directors adopt the policy requiring the Chair of the Board to be an independent member of the Board was defeated with over 66% of the votes cast voting against the resolution.
我们发现让董事会采纳要求董事会主席成为董事会独立成员的政策的决议被击败,其中超过66%的投票反对该决议。
Rodney McMullen
Thank you, Lee. I therefore declare this proposal has been defeated.
That concludes our formal portion of today's agenda. Now I will invite your questions. Each speaker will have three minutes to ask a question. At the end of three minutes, you'll hear a sound and we will ask you to conclude your comments. There will be a limit of two speakers per subject, and we ask you that you address only topics that have not already been discussed at this meeting to allow for a variety of voices to be heard. We may refer appropriate questions to some of our officers in the audience. Please raise your hand, and we will bring a microphone to you at the end of your aisle. In the interest of time, we've allocated 20 minutes for this portion of the meeting. First question?
谢谢你,李。 因此,我宣布这项提议已被否决。
这就是我们今天议程的正式部分。 现在我将邀请您提问。 每位发言者都有三分钟时间提问。 在三分钟结束时,您将听到声音,我们会要求您完成您的意见。 每个主题将限制两个发言者,我们要求您仅解决本次会议尚未讨论过的主题,以便听取各种声音。 我们可能会向观众中的一些官员提出适当的问题。 请举手,我们将在您走道的尽头为您带上麦克风。 为了节省时间,我们为会议的这一部分分配了20分钟。 第一个问题?
问答环节
Mr. Chairman…
主席先生......
Rodney McMullen
Wait, wait.
等等。
身份不明的分析师
Do you think I need a mic?
你觉得我需要麦克风吗?
Rodney McMullen
Well, there's people listening online. There's people listening online, so.
嗯,有人在线听。 有人在线收听,所以。
身份不明的分析师
Okay. Well, hear me out Mr. Chairman, Board of Directors, the Kroger team and all my fellow shareholders. I'm Jane Garfield [ph] and I'm coming here from the comeback city of Detroit. And it is a comeback city. I just wanted to make sure that I came today to thank you for all that you're doing for the hunger aspects of it, also to open up the issues of minority vendors.
And last year, we sent you some tortillas from the hacienda, tortilla factory and I hope you enjoyed them. We brought you some gorditas today. Lidia [ph] the owner came and unfortunately she didn't get her proxy in time, but she came to meet you personally, Mr. Chairman, so I hope you take a minute to meet her.
I think that Angel and his group, Angel Colon and his group has done one heck of a job to have inclusion of minority women, who are very successful. They did a wonderful video. And I don't know if you've seen it, but it moved my heart so much. I just want you to know I was privileged to see it, but I just wanted you to know that all of that kind of stuff make such a difference in our community.
Detroit went through a very rough time, and I just want you to know Kroger's assisted us on the road to come back. What you do for the national organizations, I just can't begin to tell you how grateful I am. I'm a Kroger shopper. I'm a price shopper in Arizona. And when I go to California, I go to Ralphs.
So you see I stay within my loyal card, so I add up my fuel points. And now -- today is really important. So, I just wanted you -- I wanted you to know, how grateful I am Mr. Chairman. And we did bring you your products. Nobody's going to take them. They're going to make sure you get them. And I'm hoping you take a few minutes to meet Lidia. She's a wonderful human being and she's made such a difference in our community. And you have helped. She went from two stores to 12 stores. So gracias, gracias Mr. Chairman.
好的。好吧,听我说出主席先生,董事会,Kroger团队和我所有的股东。我是Jane Garfield [ph],我是从复出的底特律城来到这里的。这是一个复出的城市。我只是想确保我今天来到这里感谢你为饥饿方面所做的一切,也是为了解决少数族裔供应商的问题。
去年,我们从庄园,玉米饼工厂寄来了一些玉米饼,我希望你喜欢它们。我们今天给你带来了一些gorditas。 Lidia [ph]老板来了,不幸的是她并没有及时得到她的代理人,但是她先来亲自见到你,主席先生,所以我希望你花一点时间来见她。
我认为Angel和他的团队,Angel Colon和他的团队已经完成了一项工作,将少数民族女性纳入其中,这些女性非常成功。他们做了精彩的视频。而且我不知道你是否看过它,但它让我如此感动。我只是想让你知道我很荣幸能够看到它,但我只是想让你知道所有这些东西在我们的社区中都有所不同。
底特律经历了一段非常艰难的时期,我只是想让你知道Kroger帮我们回来的路上。你为国家组织做了什么,我无法开始告诉你我多么感激。我是Kroger的购物者。我是亚利桑那州的价格购物者。当我去加利福尼亚时,我去了拉尔夫斯。
所以你看我留在我忠诚的卡片里面,所以我把加油点加起来。现在 - 今天非常重要。所以,我只是想要你 - 我想让你知道,我对主席先生感激不尽。我们确实为您带来了您的产品。没有人会接受它们。他们会确保你得到它们。而且我希望你花几分钟时间见到Lidia。她是一个很棒的人,她在我们的社区中做出了如此巨大的贡献。你帮了忙。她从两家商店搬到了12家商店。格拉西亚斯,格拉西亚斯先生。
Rodney McMullen
Thanks so much for your comments. And I totally agree that Detroit is a comeback city and we love Detroit.
The other thing that's a bigger thing here that I think is so important is that Kroger has been a member of the Billion Dollar Roundtable for years and years and years. And we continue to increase our purchases from minority and women-owned businesses. And it's to me one of those things where it's exciting, because it's great products that really connect well with our customers. We're able to help small local businesses grow. And some of those small local businesses, as they grow they add more jobs. And I know one here locally, they were able to end up building a new factory and employed about 25 people in their new factory.
So those are things that is incredibly important to Kroger has been forever and it will always be important to what we do in serving our customers. So thanks again for your comments. Next question, please.
非常感谢你的评论。 我完全同意底特律是一个复出的城市,我们喜欢底特律。
我认为另一件更重要的事情是,Kroger多年来一直是十亿美元圆桌会议的成员。 我们继续增加对少数族裔和女性拥有的企业的购买。 对我而言,这是令人兴奋的事情之一,因为它是与我们的客户真正联系良好的优秀产品。 我们能够帮助小型本地企业发展壮大。 其中一些小型本地企业,随着他们的成长,他们增加了更多的就业机会。 我在当地知道一个,他们最终建立了一个新工厂,并在他们的新工厂雇佣了大约25人。
所以这些对Kroger来说非常重要的事情一直是永远存在的,对我们为客户服务所做的事情总是很重要。 再次感谢您的评论。 请问下一个问题。
身份不明的分析师
Hi. My name is Neil Roath [ph]. I'm a shareholder. I have a couple of questions for you. One is that from a shareholders perspective, share price is a key metric in the success of the company. I'd like you to comment on Kroger's share price and why it continues to languish.
The other issue has to do with the fact that Kroger is doing good and doing well for people. Kroger's technology is awesome. It always knows what I want and when I want it. The innovation you show is terrific. But the bottom line is that Kroger is in the business of selling groceries. And you need to sell groceries to people who are in -- who want to come to the store, who want to shop at the store, who find the shores -- the stores appealing and attractive.
I've commented in the past about Wegmans and I know we've had that discussion before. But when I travel to the South and I go to Publix, I see another store that just is attractive. It makes you want to go there. It makes you want to buy products. When you go to Costco, you go into a store with a list of items and you come out with a lot more than you ever wanted to buy. I think that Kroger needs to make its stores attractive and enticing. It needs to make sure that people who come in, buy things, not only that they want and need, but things that they don't want and don't need. And that's the way you drive sales and you drive growth.
And if your competitors are able to do this, I want to know when Kroger is going to be able to do it. It's not just Wegmans and Publix you're competing with, it's now European competitors coming over who will compete with you on price. Publix and Wegmans of course compete on the aesthetics of shopping. At Costco, I don't know what they do, but they do a great job. And they're doing a lot better share-price-wise than Kroger.
So I'd like you to comment on Kroger's share price, because that to me is a key metric on the company's success as much as you're doing great things for the community. That's great. But this is a business that is selling groceries and trying to make a profit and trying to be sustainable. I'm not seeing that. And then in terms of making the shopping experience, what people have come to expect and what people want and where you drive people to buy things like I said, that they don't want and don't need, but they come out with anyway. I think that that increases the bottom line, increases the share price, allows you to increase dividends even more than you have so far.
你好。我叫Neil Roath [ph]。我是股东。我有几个问题要问你。一个是从股东的角度来看,股价是公司成功的关键指标。我希望你评论Kroger的股价以及为何继续疲软。
另一个问题与Kroger表现良好并为人们做得很好的事实有关。 Kroger的技术很棒。它总是知道我想要什么,什么时候想要它。你展示的创新是非常棒的。但最重要的是,Kroger正在销售杂货。而且你需要向那些想要到商店,想要在商店购物,找到海岸的商店出售杂货 - 这些商店很有吸引力且吸引人。
我曾经评论过Wegmans,我知道我们之前已经讨论过了。但是当我去南方旅行并去Publix时,我看到另一家商店很有吸引力。它会让你想去那里。它让你想要购买产品。当你去Costco时,你会进入一个带有物品清单的商店,你会得到比你想买的更多的东西。我认为Kroger需要让它的商店更具吸引力和吸引力。它需要确保那些进来的人,买东西,不仅仅是他们想要和需要的东西,而是他们不想要也不需要的东西。这就是你推动销售和推动增长的方式。
如果您的竞争对手能够做到这一点,我想知道Kroger何时能够做到这一点。不仅仅是Wegmans和Publix正在竞争,现在欧洲的竞争对手将会在价格上与你竞争。 Publix和Wegmans当然会在购物美学上展开竞争。在好市多,我不知道他们做了什么,但他们做得很好。而且他们的股价比Kroger好得多。
所以我希望你对Kroger的股价发表评论,因为对我而言,这是衡量公司成功的关键指标,就像你为社区做出的伟大事情一样。那很棒。但这是一家出售杂货并试图赚钱并试图实现可持续发展的企业。我没有看到。然后在制作购物体验方面,人们所期待的和人们想要的东西,以及你开车去买东西的地方,就像我说的那样,他们不想要也不需要,但无论如何他们都会出来。我认为这会增加底线,提高股价,让您比目前更多地增加股息。
Rodney McMullen
Thank you for both of your questions. And in our earnings call last week, we talked about this a little bit. If you look at overall on Restock Kroger, we're making great progress on most of the aspects. The one aspect that we're not satisfied with is our identical sales growth. I also mentioned in the call that our identical sales growth through the -- this quarter so far is better than where it was in the first quarter. And as all of us know sales are the lifeblood of a retail organization. All of -- so we hear you. We listen to you. I can't be more excited about the opportunities we have in front of us and the progress that we're making relative to Restock Kroger.
I totally agree. I always -- when I do store walks, I always -- one of the things I judge is how many things do I buy that's not on my shopping list. And that's the difference between a good experience and a great experience. And it's an area that I think will never arrive, but we continue to make progress in the right way. If you look at some of the customer measures, we've made significant progress both here and Cincinnati and broader across our whole company, when you look at in-stock, the customer experience.
And then when you look at the overall ecosystem, the overall omnichannel experience, we're still significantly investing in the digital experience. We are starting to see where that's starting to become a tailwind versus a headwind, which we also think will affect profitability. When you look at the things like Ocado and those types of things, we'll significantly reduce the cost as well. So all of those things together create something that each piece is required to fit together. But thanks again for your question. The next question please on the right side.
谢谢你的两个问题。在我们上周的财报电话会议中,我们对此进行了一些讨论。如果从整体上看Restock Kroger,我们在大多数方面都取得了很大的进步。我们不满意的一个方面是我们相同的销售增长。我在电话会议中还提到,到目前为止,我们相同的销售增长率仍然高于第一季度。而且我们所有人都知道销售是零售组织的生命线。所有 - 所以我们听到你。我们听你的。对于我们面前的机遇以及我们相对于Restock Kroger取得的进展,我感到非常兴奋。
我完全同意。我总是 - 当我做散步的时候,我总是 - 我判断的一件事是我买的东西有多少不在我的购物清单上。这就是良好体验和良好体验之间的区别。这是一个我认为永远不会到来的领域,但我们将继续以正确的方式取得进展。如果你看看一些客户的衡量标准,我们在这里和辛辛那提都取得了重大进展,在整个公司范围内,当你看到有线的客户体验时,我们已经取得了重大进展。
然后,当您看到整体生态系统,整体全渠道体验时,我们仍然在大力投资数字体验。我们开始看到哪里开始成为顺风而不是逆风,我们也认为这将影响盈利能力。当你看看Ocado和那些类型的东西时,我们也会大大降低成本。因此,所有这些事物共同创造了每件作品需要融合在一起的东西。但再次感谢你的问题。下一个问题请在右侧。
身份不明的分析师
Hello. My name is Alex Graf [ph]. I've been an associate for two years at Kroger in Lexington, Kentucky. I've started as a bagger and I have made my way up to a supervisor and I just started training in -- at the service desk. And I plan on attending college next year and I'd like to thank you for the Feed Your Future program. That's a very good program. And I'd also like to ask you as the fourth largest employer in the United States with all the automation and as well as smaller operations such as Scan Bag Go leading the -- needing less employees, how do you plan on maintaining that status as the fourth largest employer in the United States?
你好。 我叫Alex Graf [ph]。 我在肯塔基州列克星敦的Kroger工作了两年。 我已经开始作为一个装袋工,我已经成为一名主管,我刚开始接受培训 - 在服务台。 我计划明年上大学,我要感谢你的Feed Your Future计划。 这是一个非常好的计划。 而且我还想问你作为美国第四大雇主,拥有所有自动化以及较小的操作,例如Scan Bag Go领导 - 需要更少的员工,你如何计划保持这种状态 美国第四大雇主?
Rodney McMullen
First of all, congratulations on your promotions. And as many of you know Lexington is a city that's certainly near and dear to my heart, because I met my wife there. On Feed Your Future, to me it's industry-leading. And it's so exciting as I mentioned in the prepared remarks, 2,500 associates have signed up for Feed Your Future including over 80% are hourly associates. And if you look at two-thirds of our store directors started out as hourly associates. And for us, it's incredibly important to have people come for a job and stay for a career, because I can't think of a better place to be, when you think about, if you love people and you love food, it's a fabulous place to be.
On automation, it's one of those questions where I always love the question and I don't think it's ever an easy one to answer, because if you go back and look at the -- when I worked in a store, we still had manual cash registers. And I remember, when we went to scanners, everybody thought that that was going to eliminate a lot of jobs. And if you look what it allowed is a company to be much more progressive in terms of using data and be more productive which allows you to grow. So we end up now today, we have significantly more associates today than we did then, because it really facilitated the growth.
Now there will be -- and I always tell people, it's incredibly important to continue learning and continuing to get an education, because the skills needed in the future are going to be different than the skills today. And I always tell people when I'm talking to college administrators, you guys got a important cool job, because most of the learning will be out of date before somebody finishes college. And how do you keep developing skills? How to use trade skills to develop those skills? Computer science, artificial intelligence all those things massive job opportunities.
I can tell you in our data science area, we've had to open up offices in places other than Cincinnati, because we can't hire enough people here. So -- but most of all thank you for continuing to grow at Kroger and thank you for making that a bigger career and good luck in college and I hope you go to the University of Kentucky. Thank you. Next question on the left.
首先,祝贺您的促销活动。而且你们当中许多人都知道莱克星顿是一个我心中亲近的城市,因为我在那里遇见了我的妻子。关于饲料你的未来,对我来说它是行业领先的。正如我在准备好的评论中提到的那样令人兴奋,有2,500名员工报名参加Feed Your Future,其中80%以上是小时工。如果你看看我们三分之二的店长都是以每小时的同事开始的。对我们来说,让人们来找工作并留在职业生涯中是非常重要的,因为我想不出一个更好的地方,当你想到,如果你爱的人,你喜欢食物,这是一个很棒的地方。
关于自动化,这是我总是喜欢这个问题的问题之一,我不认为这是一个容易回答的问题,因为如果你回过头来看看 - 当我在商店工作时,我们仍然有手册收款机。我记得,当我们去扫描仪时,每个人都认为这会消除很多工作。如果你看看它允许的是一家公司在使用数据方面更加进步,并且更高效,这可以让你成长。所以我们今天结束了,今天我们的员工数量明显多于我们当时的员工数量,因为它确实促进了增长。
现在会有 - 而且我总是告诉人们,继续学习和继续接受教育是非常重要的,因为未来所需的技能将与今天的技能不同。当我和大学管理员交谈时,我总是告诉别人,你们有一份非常酷的工作,因为在大学完成学业之前,大部分学习都会过时。你如何继续发展技能?如何利用贸易技巧培养这些技能?计算机科学,人工智能所有那些事情都是巨大的就业机
我可以告诉你,在我们的数据科学领域,我们不得不在辛辛那提以外的地方开设办事处,因为我们不能在这里雇用足够的人。所以 - 但最重要的是感谢你继续在Kroger成长,并感谢你在大学里创造了更大的职业生涯和好运,我希望你能去肯塔基大学。谢谢。左边的下一个问题。
身份不明的分析师
Yes, sir. My name is Dick Ellison [ph]. I've been around -- well interested in the grocery business 45 years. My parents gave me some stock. I'm a Kroger stockholder. I spoke twice in front of you and twice in front of Dave Dillon. And the question that I have today is, why are we beginning to forget brick-and-mortar? I understand that you have to be visionary, but we are way, way, way out ahead of our skis. I can tell you right now that I travel all over the country and I look at a lot of different places. And our in-stock position right now in our brick-and-mortar stores are terrible. And in 2017 October is when the stock began to slide.
I told everybody that I knew I have a friend that owns a lot of stock in his retirement plan. And he never worked for Kroger he just likes our company. But him and I just talked about it. And I saw that slide begin the minute we started worrying about what was with Amazon and all of them people, it's a different world. Nobody buys their main amount of groceries online like produce meat, the deli, the dairy they're not going to let them pick that stuff up. But what we've done -- and then even like those modern cars, if those would hit somebody like a Tesla car that would be horrible for our stock or create an accident.
So I understand being visionary. We have to be visionary and Kroger always has. But it seems to me now we're following all kind of things that -- a matter of fact the Wall Street Journal said that our Restock Kroger was a smoke and mirrors program and they wondered when it was going to start to kick back in. I'm just so worried we forgot the fundamentals that like at the store, we're worried about checking people out.
We don't worry about filling the grocery shelves. I don't understand it. I go in there and I asked them why something is not in grocery and they tell me when I'm in there, can I find this? They'll say, oh that guy he's upfront checking. I don't understand. And I also don't understand I hate to sell -- say it that our associates in my opinion in 45 years look terrible. Some of them guys come in there and like jeans and T-shirts.
And I understand being like that, but I also go to the other stores and I mentioned Wegmans and all that everybody looks really nice. And if there's a Wall Street Journal person in here, I can show you on my phone. I'll sent a draft to you. Somewhere back at the last -- around October that I predicted this last quarter would be bad, because these digital sales, if it's not -- if it's just what we're selling in the stores on like these weekend sales, that's exactly it, because I know for one, you sold $0.98 Hunt's ketchup that's got to be at least $3.
So I mean, when are we going to get back to the brick-and-mortar business? I was shocked it is your first time ever I didn't see Kroger in the best groceries where Trader Joe's is leading the way. I thought, holy mackerel that's scary. And I mean, we didn't even come in the top 10. So I just wonder when are we going to go back to the brick-and-mortar business. I mean, I understand being innovative, but right now, I mean, it be like -- it's like we're ready for Model 8s, but we're building Ferraris. They don't run too long on gravel roads.
是的先生。我的名字是Dick Ellison [ph]。我一直在 - 对杂货业45年很感兴趣。我的父母给了我一些股票。我是Kroger的股东。我在你面前说了两次,在戴夫狄龙面前说过两次。我今天的问题是,为什么我们开始忘记实体?我知道你必须具有远见卓识,但我们的方式,方式,出路在滑雪板之前。我现在可以告诉你,我在全国各地旅行,我看了很多不同的地方。而我们现在在我们的实体店中的库存位置非常糟糕。而在2017年10月是股票开始下跌的时候。
我告诉所有人我知道我有一个朋友在退休计划中拥有大量股票。他从不为克罗格工作,他只喜欢我们的公司。但他和我刚才谈到了这件事。我看到那张幻灯片开始的那一刻我们开始担心亚马逊及其所有人的情况,这是一个不同的世界。没有人在网上购买他们的主要杂货,如生产肉类,熟食店,乳制品他们不会让他们挑选那些东西。但是我们做了什么 - 然后就像那些现代汽车一样,如果那些人会像特斯拉汽车那样对我们的股票造成可怕或发生事故。
所以我理解有远见卓识。我们必须具有远见卓识,克罗格总是如此。但在我看来,现在我们正在关注各种事情 - 事实上华尔街日报说我们的Restock Kroger是一个烟雾和镜子计划,他们想知道什么时候开始重新开始。我只是很担心我们忘记了商店的基本情况,我们担心会把人检查出来。
我们不担心填充杂货架。我不明白。我去那儿,我问他们为什么不在杂货店,他们告诉我,当我在那里时,我能找到这个吗?他们会说,哦,那个人他在前面检查。我不明白。我也不明白我讨厌出售 - 说我认为45年来我们的同事看起来很糟糕。其中一些人进来,喜欢牛仔裤和T恤。
我明白就是这样,但我也去了其他商店,我提到Wegmans,所有人都看起来非常好。如果这里有华尔街日报的人,我可以通过手机给你看。我会寄给你一份草稿。回到最后 - 大约10月左右,我预测上一季度会很糟糕,因为这些数字销售,如果不是 - 如果它就像我们在商店里销售的那些周末销售一样,就是这样,因为我知道一个,你售出0.98美元亨特的番茄酱,至少要3美元。
所以我的意思是,我们什么时候回到实体店?我很震惊这是你第一次没有看到Kroger在Trader Joe's领先的最佳杂货店。我想,这是一种可怕的圣鲭鱼。我的意思是,我们甚至没有进入前10名。所以我只是想知道我们什么时候才能回到实体店。我的意思是,我理解创新,但是现在,我的意思是,它就像 - 我们已经为8型车做好了准备,但我们正在建造法拉利。它们在碎石路上行驶时间不长。
Rodney McMullen
First of all, thank you for your comments and I appreciate it. And if you don't mind afterwards, if you could spend a little bit of time with Mary Ellen and Scott to share some of your experiences. I want you to know that our physical stores is still incredibly important and critical to our future success. Our customers if you look at our digital business, a lot of our engagement in our digital business starts in our stores and it's those convenient pickup points for our customers to pick up their groceries.
So please don't take our conversation on online and digital, meaning that we think the physical stores are any less important. They are not. We always will continue to strive to make sure the customer's experience is better. On in-stock, the friendly experience and all of those aspects are things that are absolutely critical to our future success. And please don't think that just because we talk about digital that we don't feel like a physical store's important.
If you look at our online in-stock position -- or if you look at our in-stock position, over the last really 12 months, we've improved that by over 15%. Please don't take my comment to mean we're satisfied, but we are making progress. And if you don't mind sharing some additional stuff with Mary Ellen and Scott afterwards I would appreciate it. Next question please.
首先,感谢您的意见,我很感激。如果你不介意事后,如果你可以花一点时间与玛丽艾伦和斯科特分享你的一些经历。我想让您知道,我们的实体店仍然非常重要,对我们未来的成功至关重要。我们的客户,如果您看看我们的数字业务,我们在数字业务中的很多参与都是从我们的商店开始的,这是我们的客户购买杂货的便利提货点。
所以请不要把我们的在线和数字对话,这意味着我们认为实体店不那么重要。他们不是。我们将一如既往地努力确保客户的体验更好。在库存中,友好的体验和所有这些方面对我们未来的成功至关重要。并且请不要认为仅仅因为我们谈论数字,我们感觉不像实体店是重要的。
如果你看一下我们的在线库存状况 - 或者你看看我们的库存状况,在过去的12个月中,我们已经将其提高了15%以上。请不要接受我的评论意味着我们感到满意,但我们正在取得进展。如果你不介意与Mary Ellen和Scott分享一些额外的东西,我会很感激。请问下一个问题。
身份不明的股东
Yes. Good morning. My name is Rich Cagney [ph] just an individual shareholder. I've got a couple of comments and maybe a few statements. About two weeks ago, I noticed on a financial publication that the value of the Kroger stock had dropped about a 50-day moving average. And additionally, it also dropped below the 200-day moving average, which the analyst determined was what is called a death cross. In other words, it's sinking fast. And now, as of two weeks ago, it's dropped even further than that. So that's a very worry-some event.
Customer service. I talked to a number of employees in the stores where I live and they're very concerned about the reaction to a lot of their customers who want to see people in the store as opposed to like -- or at least clerks in the store that they can ask questions or two and get help from them, instead of like the Scan Bag and Go or self-serve fewer customer service attendants upfront as cashiers.
They don't want to go to Meyer's where they have 25 registers and three cashiers and no baggers, or a Walmart where it looks like you're going into a circus. Not that they would prefer to go to Aldi's, because they like the customer service in and out fast and they don't have quite as large of a choice of product, but they're in and out fast for what they want to get.
Executive compensation. You alluded to the fact that the average salary or hourly wage of a Kroger employee is $20 an hour with benefits. Well that employee would have to work for 300 years if he was lucky to live that long, to make what you make in his lifetime, what you get in one year of compensation. So that's never going to happen.
$20 an hour with benefits is not $20 an hour that you can spend. And let's see, lastly, members of the Board, members of the -- the executive officers of the company, they get stock options. I'd love to have the luxury of being able to have stock options where I could sell high and buy low on the same day. And I think you know what I'm talking about April 23 of this year. So I know you're not going to be able to comment on everything, but I just wanted to get a couple of things off my chest and that's the main thing I wanted to do.
是。早上好。我叫Rich Cagney [ph]只是个人股东。我有几条评论,也许还有一些陈述。大约两周前,我在一份财经刊物中注意到,克罗格股票的价值已经下降了大约50天的移动平均线。此外,它也跌破了200日移动平均线,分析师认为这是所谓的死亡交叉。换句话说,它正在迅速下沉。现在,截至两周前,它已经下降得更远了。所以这是一个非常担心的事件。
客户服务。我和我住的商店里的一些员工交谈过,他们非常担心许多客户的反应,他们希望看到商店里面的人而不是喜欢 - 或者至少是店里的职员他们可以提出一两个问题并从他们那里获得帮助,而不是像Scan Bag and Go那样,或者作为收银员自助提供更少的客户服务员。
他们不想去Meyer's,那里有25个登记册,3个收银员,没有包装工,或沃尔玛,看起来你要进入马戏团。并不是说他们更愿意去Aldi's,因为他们喜欢快速进出客户服务而且他们没有那么大的产品选择,但他们快速进出他们想要的东西。
高管薪酬。您提到Kroger员工的平均工资或小时工资为每小时20美元,并带来福利。那么,如果他很幸运能够活到那么长的时间,那么这个员工必须工作300年,才能做出你一生中所做的事情,以及你在一年内得到的报酬。所以这永远不会发生。
每小时20美元的优惠不是每小时20美元,你可以花。最后,让我们看看董事会成员,公司执行官员,他们获得股票期权。我希望能够拥有股票期权的奢侈品,我可以卖出高价并在同一天买低价。而且我想你知道我今年4月23日所说的话。所以我知道你不会对所有内容发表评论,但我只是想把一些东西放在胸前,这是我想要做的主要事情。
Rodney McMullen
Thank you for your comments. I'll talk about a couple of different ones. One of the things that I always tell whenever somebody asks me what about what I make, I just tell them, I feel incredibly honored to have the job I have at the company I have. And when I was hourly associate part-time in Lexington, Kentucky, I never ever dreamed of having the job that I do.
And to me it shows you what Kroger is, where people can come for a job and make it a career. And that opportunity exists for everyone. My grandfather couldn't read or write. And when I think about the things that my parents gave up and my grandparents gave up and the support that I've had from my family to allow us -- me to be in the position I am, it's an incredible honor.
And when you look at our stock price overall, I think, one of the things that's incredibly important is to make sure that we're doing the things to invest for the future in terms of where the customer is headed. And as I mentioned in my prepared remarks, if you look at our digital business, we continue to make substantial investments.
We continue to add hours in our stores for service, if you look at the in-stock, the service and the front end. When you look at the checkout experience itself, one of the things that was incredibly important for us is that we allow customers to check out the way they want to check out.
And what we find is some customers like to use Scan Bag and Go; some customers like to have a cashier; some people like to use newsstand. And one of the things I think is always fascinating is the same customer will go through the line multiple ways, depending on how big their order is and what's going on. And for us, we think it's incredibly critical for it to be an customer choice on how they engage with us and we will not force them to go one way or the other. So as before, thank you so much for your question. I really appreciate it. Okay. Last question.
谢谢您的意见。我会谈谈几个不同的。每当有人问我制作什么的时候,我总是告诉他的一件事,我只是告诉他们,我感到非常荣幸能够拥有我在公司所拥有的工作。当我每小时在肯塔基州列克星敦兼职时,我从来没有梦想过做我的工作。
对我而言,它向您展示了Kroger是什么,人们可以在哪里找到工作并使之成为事业。每个人都有这个机会。我的祖父无法阅读或写作。当我想起父母放弃的事情,我的祖父母放弃了,以及我从家里得到的支持让我们 - 我处于我的位置时,这是一种不可思议的荣誉。
当你从整体上看我们的股票价格时,我认为,其中一个非常重要的事情就是确保我们根据客户的发展方向做好未来投资的事情。正如我在准备好的评论中所提到的,如果你看看我们的数字业务,我们将继续进行大量投资。
如果你看一下库存,服务和前端,我们会继续在我们的商店增加服务时间。当您查看结账体验本身时,对我们来说非常重要的一件事是我们允许客户查看他们想要查看的方式。
我们发现一些客户喜欢使用Scan Bag and Go;有些顾客喜欢收银员;有些人喜欢使用报摊。我认为其中一个令人着迷的事情是同一个客户将通过多种方式进行管理,具体取决于他们的订单有多大以及发生了什么。对我们而言,我们认为,如果客户选择如何与我们互动,我们就不会强迫他们采用这种方式或其他方式。和以前一样,非常感谢你提出的问题。对此,我真的非常感激。好的。最后一个问题。
身份不明的分析师
I hope I don't get emotional. I shop at Mariemont. I'm James [ph]. I'm a stockholder. Mariemont has a nice store. This gentleman should go to Oakley. I'm sorry. Oakley has one of the nicest clean stores completely stocked. It's a wonderful looking store. You should check it out. It's fantastic.
Every time I go in there I'm amazed how big and how all of their -- how many products they have and how many people in the whole nation would like to have a Kroger like that in their neighborhood where they don't even have electricity. They have to walk to get water. They wouldn't even know how to have a store like Kroger.
And I'm thankful we have a Kroger store like that in Cincinnati and we should be thankful to God that we have a store like Kroger. We should be thankful we have Kroger. And even our competitors, we don't know how lucky we are in this country to have a Kroger. And I'd never say nothing negative about this company. I love the company. I get emotional when I talk about it, because I care for the company. They take care of me and they take care all of our needs.
One more thing before I leave, I have a big mouth. He talked about Costco. Costco has a different business model. Well, you know what it is? They don't have nothing labeled in the aisles. True people wander around shopping they're going to find something that they don't want to buy. You can't do this concept with Kroger. Can you imagine if none of the aisles were marked and you're walking around looking for this and that, it would be horrible. But as to Costco, we're not like them. And that's a different model.
And one thing I have to say about Kroger. The store down there in Oakley, they have toys. They need to have those positioned in other areas more, because that way you'll generate sales. When I take my granddaughter there, she wants to buy this and that. And if you have toys spread over the store, they're going to see them and they're going to want to buy them.
So I think Kroger is doing a great job with the Oakley store. I'm sorry. That was -- it's fantastic and like I said, it's clean and it's just wonderful. And I'm amazed every time ago in there Mr. McMullen, I always brag to my wife and says "My God. Look at this place. And it's busy and everybody's very helpful."
I had a man that worked in a different department. We were looking at some health care products. He went from his area, which he wasn't even in, and he went there so we could find that product. You cannot have better service than that. He went out of his way to find this product for us and I commended him for doing it.
And I was going to brag when I came here to you about this one employee. But me, I don't have nothing to say negative about the company. And I hope I didn't get carried away for talking, but that's my nature. But I love Kroger and Kroger will -- Kroger is going to be a good company. Look what happened years ago with KKK. We made it. Sorry about that.
我希望我没有情绪化。我在Mariemont购物。我是詹姆斯[ph]。我是股东。 Mariemont有一个不错的商店。这位先生应该去奥克利。对不起。奥克利拥有最好的清洁商店之一。这是一个很棒的商店。你应该检查一下。这是梦幻般的。
每次我去那里,我都惊讶于他们有多大,他们有多少产品 - 他们有多少产品,全国有多少人希望在他们附近有一个Kroger,他们甚至没有电力。他们必须走路才能取水。他们甚至不知道如何拥有像Kroger这样的商店。
而且我很感谢我们在辛辛那提有一家Kroger商店,我们应该感谢上帝,我们有一个像Kroger这样的商店。我们应该感谢Kroger。即使是我们的竞争对手,我们也不知道我们在这个国家拥有Kroger是多么幸运。我永远不会对这家公司说任何负面消息。我喜欢这家公司。当我谈论它时,我会情绪激动,因为我关心公司。他们照顾我,他们照顾我们所有的需求。
在我离开之前还有一件事,我有一个大嘴巴。他谈到了Costco。 Costco有不同的商业模式。嗯,你知道它是什么吗?他们没有在过道上标记任何东西。真正的人们逛街购物,他们会找到一些他们不想买的东西。你不能用Kroger做这个概念。你能想象如果没有任何过道被标记出来并且你四处走动寻找这个,那就太可怕了。但至于好市多,我们不喜欢他们。这是一个不同的模型。
关于克罗格,有一件事我要说。在奥克利的商店,他们有玩具。他们需要更多地定位在其他领域,因为这样你就会产生销售。当我把孙女带到那里时,她想买这个和那个。如果你的商店里有玩具,他们会看到他们,他们会想买。
所以我认为Kroger在Oakley商店做得很好。对不起。那就是 - 它太棒了,就像我说的那样,很干净而且很精彩。我每次都在麦克穆伦先生面前感到惊讶,我总是吹嘘我的妻子并说"我的上帝。看看这个地方。它很忙,每个人都非常乐于助人。"
我有一个在不同部门工作的人。我们正在寻找一些保健品。他离开了他甚至不在的地区,他去了那里,所以我们可以找到那个产品。你不可能有更好的服务。他竭尽全力为我们找到这个产品,我赞扬他这样做。
当我来到这里谈论这一名员工时,我会吹嘘自己。但是我,我对公司没有任何负面评价。而且我希望我不会因为谈话而被贬低,但那是我的本性。但我喜欢克罗格和克罗格的意志 - 克罗格将成为一个好公司。看看几年前与KKK发生的事情。我们做到了。对于那个很抱歉。
Rodney McMullen
Thank you so much for your kind words and thank you for your comments about Kroger. Obviously, we'll make sure that our Store Director at Oakley gets the feedback as well, because the examples that you gave is the experience that we strive for every customer to get every single day on every single interaction. And that's the thing that you can't get online. And in the store you can have the love of food and the love of people. So thanks so much.
Before we leave today, I want to express how important Cincinnati community is to Kroger. Supporting this city has always been a priority to our company and our associates. Over the years, we've invested in Cincinnati in many ways, through the expansion of our downtown workforce, the establishment of digital HQ on Fourth Street and by bringing new companies to Cincinnati like 84.51°.
We're especially excited about all the progress we've made toward opening our new downtown store at Court Street and Central Parkway opening this September. The store will offer fresh food and delicious dining options to residents and working professionals in Over-the-Rhine, Downtown and the Westin.
As many of you know, the two-storey supermarket and food hall will anchor an 18-storey tower developed by our friends at 3CDC. The new store will be 45,000 square feet, which is twice the size of our Vine Street location. We will offer a greater variety of traditional supermarket items and additional food options, including fresh prepared meals.
The store will also feature a Murray's Cheese Bar, a Starbucks and an amazing food hall. And as a special treat, we're unveiling for the very first time today, the five local restaurants that will serve customers alongside our bar and food hall: Kitchen 1883 Cafe and Bar, Kroger's first restaurant concept; Eli's Barbecue, one of my personal favorites, their ribs are just amazing; and three others Dope Asian Street Fare, Django Western Taco and Queen City Whip.
When the new store opens, all Vine Street store associates will relocate to the new store or at other nearby stores. At this time, Kroger will donate -- at that time, Kroger will donate the Vine Street property to 3CDC to help them continue to develop and revitalize OTR. I'd like to thank all of our Vine Street store associates who faithfully served customers each and every day. They do an amazing job and without them none of this would have been possible.
In closing, I want to thank all of you who joined us today, either in person or online. I would also like to recognize everyone who organized today's meeting. Thank you. As you know, it takes a village to bring something like this together. As you exit, please don't forget to take a package of coupons, including 20% off at Kroger Ship order and for Our Brands product that we know you're going to love.
As has become our tradition, we are also offering ice cream, and I call it Dave Dillon's ice cream, because Dave always loves ice cream, for you to enjoy on this warm day, brought to you fresh from our Springdale Dairy. The team at Springdale is here. Let's thank them all for being with us.
非常感谢您的客气话,感谢您对Kroger的评价。显然,我们将确保我们在奥克利的商店总监也得到反馈,因为您提供的示例是我们为每一位客户争取每一次互动的每一天的经验。这就是你无法上网的事情。在商店里,您可以拥有对食物的热爱和对人们的热爱。非常感谢。
在我们今天离开之前,我想表达辛辛那提社区对克罗格的重要性。支持这个城市一直是我们公司和员工的首要任务。多年来,我们通过扩大市中心劳动力,在第四街建立数字总部以及将新公司带到辛辛那提,如84.51°,在很多方面投资辛辛那提。
我们对于今年9月在Court Street和Central Parkway开设新的市中心商店所取得的所有进展感到特别兴奋。该商店将为莱茵河畔,市中心和威斯汀的居民和工作专业人士提供新鲜食品和美味的餐饮选择。
正如你们许多人所知,这座两层超市和美食大厅将在我们的朋友们在3CDC开发一座18层高的塔楼。新店面积为45,000平方英尺,是Vine Street位置的两倍。我们将提供更多种类的传统超市食品和其他食品选择,包括新鲜烹制的餐点。
该商店还将设有Murray's Cheese Bar,星巴克和美食厅。作为一种特殊的款待,我们今天首次推出五家当地餐厅,将为我们的酒吧和食品厅提供服务:Kitchen 1883 Cafe and Bar,Kroger的第一家餐厅概念; Eli's Barbecue是我个人的最爱之一,它们的肋骨非常棒;以及其他三个Dope Asian Street Fare,Django Western Taco和Queen City Whip。
当新店开业时,所有Vine Street商店员工将搬迁到新店或附近的其他商店。此时,Kroger将捐赠 - 届时,Kroger将向3CDC捐赠Vine Street财产,以帮助他们继续发展和振兴OTR。我要感谢所有Vine Street商店的员工,他们每天都忠实地为客户服务。他们做得非常出色,如果没有他们,这一切都不可能实现。
最后,我要感谢今天加入我们的所有人,无论是亲自还是在线。我还要感谢组织今天会议的每个人。谢谢。如你所知,需要一个村庄将这样的东西放在一起。当您退出时,请不要忘记带一包优惠券,包括Kroger Ship订单的20%折扣以及我们知道您会喜欢的我们的品牌产品。
作为我们的传统,我们也提供冰淇淋,我称之为Dave Dillon的冰淇淋,因为Dave总是喜欢冰淇淋,让您在这温暖的日子享受,从我们的Springdale Dairy带给您新鲜的。斯普林代尔的团队就在这里。让我们感谢他们和我们在一起。
Before I finish up, I also want -- I noticed Dick Bere is in the audience. And Dick, I appreciate you being here as well. We're very excited about the progress that we've made in the first year of Restock Kroger, to redefine the grocery customer experience, plus partner for customer value, develop talent and live our purpose. We look forward to sharing our continued success with all of you and I hope you enjoy the dividend increase as well.
Thank you again for joining us today. Ladies and gentlemen, the meeting is adjourned.
在我结束之前,我也想要 - 我注意到Dick Bere在观众中。 迪克,我很感谢你也在这里。 我们对Restock Kroger第一年取得的进展感到非常兴奋,重新定义了杂货店的客户体验,以及客户价值的合作伙伴,培养人才并实现我们的目标。 我们期待与大家分享我们的持续成功,我希望您也能享受股息增长。
再次感谢您今天加入我们。 女士们,先生们,会议休会。
相关问题
互联网券商的港股、美股开户教程
如果您对美股 或者 港股也感兴趣, 或者想要了解如何开户, 可以加我wechat: xiaobei006006, 同时也可以拉您进美股交流群哦。
最后的最后 祝大家都有一个美好的投资生活哦。
大家也可以关注【美股指南】公众号, 即可获得《小白投资美股指南(雪球「岛」系列)》电子书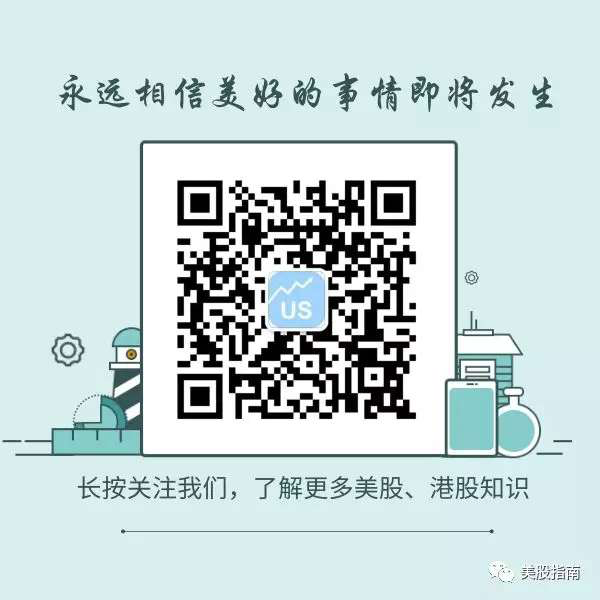 ---
写在最后
---
暂无回复。