NIKE,Inc。(NKE) 首席执行官 Mark Parker 在 2019年 第四季度业绩 - 收益电话会议记录
NIKE, Inc. (NYSE:NKE) Q4 2019 Earnings Conference Call June 27, 2019 5:00 PM ET
NIKE,Inc。(纽约证券交易所代码:[NKE])2019年第四季度收益电话会议2019年6月27日美国东部时间下午5:00
公司参与者
Nitesh Sharan - VP, IR and Treasurer
Mark Parker - Chairman, President and CEO
Andy Campion - EVP and CFO
Nitesh Sharan - 负责IR和财务主管的副总裁
Mark Parker - 董事长,总裁兼首席执行官
Andy Campion - 执行副总裁兼首席财务官
电话会议参与者
Bob Drbul - Guggenheim Securities
Lauren Cassel - Morgan Stanley
Brian Nagel - Oppenheimer
Omar Saad - Evercore ISI
Jim Duffy - Stifel
Sam Poser - Susquehanna
Bob Drbul - 古根海姆证券
劳伦卡塞尔 - 摩根士丹利
Brian Nagel - 奥本海默
Omar Saad - Evercore ISI
Jim Duffy - Stifel
Sam Poser - Susquehanna
会议主持员
Good afternoon, everyone. Welcome to NIKE, Inc.'s Fiscal 2019 Fourth Quarter Conference Call. For those who want to reference today's press release, you'll find it at http://investors.nike.com. Leading today's call is Nitesh Sharan, Vice President, Investor Relations and Treasurer.
Before I turn the call over to Mr. Sharan, let me remind you that participants on this call will make forward-looking statements, based on current expectations and those statements are subject to certain risks and uncertainties that could cause actual results to differ materially. These risks and uncertainties are detailed in the reports filed with the SEC, including the annual report filed on Form 10-K. Some forward-looking statements may concern expectations of future revenue growth or gross margin.
In addition, participants may discuss non-GAAP financial measures, including references to constant-dollar revenue. References to constant-dollar revenue are intended to provide context as to the performance of the business eliminating foreign exchange fluctuations. Participants may also make references to other non-public financial and statistical information and to non-GAAP financial measures.
To the extent non-public financial and statistical information is discussed, presentations of comparable GAAP measures and quantitative reconciliations will be made available at NIKE's website, http://investors.nike.com.
Now I would like to turn the call over to Nitesh Sharan, Vice President, Investor Relations and Treasurer.
大家下午好。欢迎来到NIKE,Inc。的2019财年第四季度电话会议。对于那些想参考今天的新闻稿的人,你可以在http://investors.nike.comNitesh找到它。领导今天的电话会议是 Sharan,投资者关系副总裁兼财务主管。
在我将调用转交给Sharan先生之前,请允许我提醒您,本次电话会议的参与者将根据当前的预期做出前瞻性陈述,这些陈述受某些风险和不确定因素的影响,可能导致实际结果出现重大差异。这些风险和不确定性在提交给美国证券交易委员会的报告中有详细说明,包括在表格10-K上提交的年度报告。一些前瞻性陈述可能涉及对未来收入增长或毛利率的预期。
此外,参与者可以讨论非GAAP财务指标,包括对不变美元收入的参考。提及恒定美元收入旨在提供业务绩效消除外汇波动的背景。参与者还可以参考其他非公开财务和统计信息以及非GAAP财务指标。
在讨论非公开财务和统计信息的情况下,将在NIKE的网站http://investors.nike.comGAAP指标和定量对账的介绍。上提供可比
现在,我想转达投资者关系和财务主管副总裁Nitesh Sharan的电话。
Nitesh Sharan
Thank you, operator. Hello everyone, and thank you for joining us today to discuss NIKE, Inc.'s fiscal 2019 fourth quarter and full year results. As the operator indicated, participants on today's call may discuss non-GAAP financial measures. You will find the appropriate reconciliations in our press release, which was issued about an hour ago, or at our website investors.nike.com.
Joining us on today's call will be NIKE, Inc. Chairman, President and CEO, Mark Parker, and our Chief Financial Officer, Andy Campion. Following their prepared remarks, we will take your questions. We would like to allow as many of you to ask questions as possible in our allotted time. So we would appreciate you limiting your initial questions to two. In the event you have additional questions that are not covered by others, please feel free to re-queue and we will do our best to come back to you. Thanks for your cooperation on this.
I'll now turn the call over to NIKE, Inc. Chairman, President and CEO, Mark Parker.
谢谢运营商。大家好,感谢您今天加入我们,讨论NIKE,Inc。2019财年第四季度和全年业绩。如运营商所示,今天电话会议的参与者可以讨论非GAAP财务指标。您可以在我们的新闻稿中找到相应的对帐方式,该新闻稿大约在一小时前发布,或者在我们的网站investors.nike.com上发布。
NIKE,Inc。董事长,总裁兼首席执行官Mark Parker和我们的首席财务官Andy Campion将参加今天的电话会议。在他们准备好的评论之后,我们将回答您的问题。我们希望尽可能多的人在规定的时间内提出问题。因此,我们非常感谢您将初始问题限制为两个。如果您有其他人未涵盖的其他问题,请随时重新排队,我们会尽力回复您。感谢您的合作。
我现在将电话转给NIKE,Inc。董事长,总裁兼首席执行官Mark Parker。
马克帕克
Thanks, Nitesh, and hello and good afternoon everyone. NIKE delivered strong results in fiscal year '19 growing 11% on a currency neutral basis, which outpaced our expectations from the beginning of the year. Our results are further proof that the demand for sport performance and athletic lifestyle product is thriving and our consumer direct offense is capturing more of that opportunity every day.
What's most exciting is that we delivered broad-based growth through our complete portfolio. We saw that balance across our geographies, men's and women's and key categories. Overall fiscal '19 was the defining year for NIKE as we accelerated the high-impact capabilities of innovation, direct and speed that fuel our triple-double. Innovation continues to win with consumers not only in performance product but also in sportswear. In fiscal '19 new innovation platforms drove roughly 100% of our total incremental growth, which is exceeding the long-term target we laid out at Investor Day 2017.
In digital we know we're just getting started. NIKE is accelerating our digital advantage and that focus led to 35% digital revenue growth. Speed remains an incredible opportunity, and we're well on our way towards cutting our product creation cycle in half and we're investing in responsive manufacturing, connected inventory and optimizing data to capitalize on real-time consumer demand. And finally throughout the year, our brand connected emotionally with a wider audience in more meaningful ways.
Our triple-double, our focus on the triple-double is especially important in an environment like we're in right now, where geopolitical dynamics have led to trade tensions and foreign exchange volatility. We're certainly mindful of the risks, and more importantly we're in command of the conditions that are under our control. And that's serving the consumer and managing the leverage we have, delivering great products, engaging experiences and building our brand.
Our greater China business is the blueprint for how all those dimensions come together. We added more than $1 billion of incremental growth in the geography over this past year. We are and remain a brand of China and for China. NIKE is the proud of the investments we've made and the relationships we've developed in energizing this marketplace. We're confident that we will continue to grow sport and our business in China for decades to come.
Now let's go deeper on the three capabilities that are NIKE's greatest catalysts for growth, and that's innovation, direct and speed. And I'll start with innovation. The consumer continues to tell us they want innovation to perform better as well as innovation that creates distinctions in their lifestyle product. Refueling that demand with styles like the Max 270, VaporMax and Max 720 which were amongst NIKE's top volume drivers for the year.
The React platform too, expanded into sportswear led by the React Element 55, 87 and the Presto. In both React and Air innovations helped fuel sportswear to another 20% plus growth quarter in Q4. Looking ahead to fiscal year '20 we see great opportunity for both platforms to continue to carve out new space in the lifestyle markets.
谢谢,Nitesh,你好,大家下午好。 NIKE在19财年实现了强劲的业绩,在货币中立的基础上增长了11%,超过了我们从年初开始的预期。我们的研究结果进一步证明了对运动表现和运动生活方式产品的需求正在蓬勃发展,而我们的消费者直接进攻每天都在抓住更多的机会。
最令人兴奋的是,我们通过完整的产品组合实现了广泛的增长。我们在各地区,男士和女士以及关键类别中看到了这种平衡。整体财政'19'是NIKE的决定性年份,因为我们加速了创新,直接和速度的高影响力,为我们的三倍增长提供了动力。创新继续赢得消费者的青睐,不仅是性能产品,还包括运动服装。在19财政年度,新的创新平台推动了我们总增量增长的约100%,超过了我们在2017年投资者日制定的长期目标。
在数字化方面,我们知道我们刚刚开始。 NIKE正在加速我们的数字优势,而这一重点使得数字收入增长了35%。速度仍然是一个难以置信的机会,我们正在努力将产品创造周期缩短一半,我们正在投资响应式制造,连接库存和优化数据,以充分利用实时消费者需求。最后,我们的品牌在整个一年中以更有意义的方式与更广泛的受众进行情感联系。
在我们现在所处的环境中,我们对三双的关注尤其重要,因为地缘政治动态导致了贸易紧张和外汇波动。我们当然注意到风险,更重要的是我们掌握着我们控制的条件。这是为消费者服务和管理我们的杠杆,提供优质产品,吸引经验和建立我们的品牌。
我们的大中华区业务是所有这些方面如何融合在一起的蓝图。过去一年,我们在地理位置上增加了超过10亿美元的增量增长。我们是中国和中国的品牌。 NIKE为我们所做的投资和我们为激活这个市场而开发的关系感到自豪。我们相信,未来几十年我们将继续在中国发展体育和业务。
现在让我们深入探讨NIKE增长的最大催化剂,即创新,直接和速度三大功能。我将从创新开始。消费者继续告诉我们,他们希望创新能够更好地发挥作用,同时创新能够创造出生活方式产品的优势。使用Max 270,VaporMax和Max 720这样的款式加油,这是NIKE今年的顶级量产车手之一。
React平台也扩展到由React Element 55,87和Presto领导的运动装。在React和Air的创新中,第四季度的运动服装再次增长了20%以上。展望20财年,我们看到两个平台都有机会继续开拓生活方式市场的新空间。
In performance footwear, basketball accelerated in Q4. The greatest growth continues to come from NIKE's own digital platforms where we have the most direct connection with the passionate basketball consumer. And signature shoes continue to lead the way, with KD, LeBron and KYRIE all growing double digits. And next month were looking forward to adding another exciting personality to the mix with the addition of Giannis and his first signature collection following his incredible MVP season.
The Jordan Brand had a very strong year growing 12%. Jordan returned to a poor market in North America after we reset the marketplace earlier in the year. The Air Jordan 1 continues to be a global phenomenon, as we see success in both High Heat and In Line [ph] styles.
In China we see a healthy balance between Jordan Lifestyle and performance product and we know there's still more opportunity for performance footwear in all geos. The new chapters of the Jordan growth story, apparel, women's and international are showing great potential. It's hard to overstate how important this year has been to the evolution of the women's offense at NIKE. The business grew double digits in fiscal '19, accelerating in the back half of the year.
Our momentum in women's a great example of how our renewed focus is really moving the needle through thoughtful designs, powerful brand messages, and digitally led distribution. You're obviously seeing it now with all the energy around World Cup.
To start the tournament nearly two-thirds of the teams wore NIKE kits and half the players wear our boots. The exposure is driving outstanding sell through in kits, high performance bras and lifestyle extensions. In fact, the USA Women's home jersey is now the number one soccer jersey men's or women's ever sold on NIKE.com in one season.
For me personally, the groundswell of support around the world for the athletes and teams has been truly inspiring. Tomorrow, all eyes are going to be on the U.S. versus France. I know I can't wait to watch these two NIKE teams in what should be one of the top matches of the tournament.
We're equally focused on delivering for the everyday athletes as we continue to fuel the broader movement of health and wellness around the world. Across the portfolio, we're serving women in more dimensions. This quarter we claimed the number one position in market share for bras in North America for the first time in NIKE's history.
Through [indiscernible], and women's specific sneakers like the Air Max Dia, we fueled sportswear, footwear and apparel to strong double digit growth this quarter. And we're expanding our inclusive size and collections with over 90 styles across run, train and live. And later this year we'll unveil geography specific women's apparel for the Asian market based on our research of body types and sizes.
One question I get asked a lot is how we plan to accelerate the growth in our Women's Business? In addition to the right product and inspirational brand experiences, the major unlock we see over the next several years is the opportunity that digital provides. Distribution is often one of our biggest barriers. And we continue to find that when we present product in a more future forward way, we're able to take the female consumer someplace new. And they're responding.
在表演鞋类方面,篮球在第四季度加速。最大的增长来自NIKE自己的数字平台,我们与热情的篮球消费者有着最直接的联系。签名鞋继续引领潮流,KD,LeBron和KYRIE都在增长两位数。下个月期待在他令人难以置信的MVP赛季之后加入Giannis和他的第一个签名系列,再加上另一个激动人心的个性。
乔丹品牌的强劲增长率为12%。在我们今年早些时候重置市场后,乔丹重返北美市场。 Air Jordan 1仍然是一个全球现象,因为我们看到High Heat和In Line [ph]风格的成​​功。
在中国,我们看到Jordan Lifestyle和性能产品之间的健康平衡,我们知道所有地理位置的性能鞋都有更多的机会。约旦成长故事的新章节,服装,女装和国际都显示出巨大的潜力。很难夸大今年对NIKE女性进攻的演变有多么重要。该业务在19财年增长了两位数,在今年下半年加速增长。
我们在女性方面的发展势头是我们重新关注焦点的一个很好的例子,它通过深思熟虑的设计,强大的品牌信息和数字化的分销来实现。你现在明显地看到了世界杯的所有能量。
为了开始比赛,近三分之二的球队穿着NIKE套装,一半球员穿着我们的靴子。通过套装,高性能文胸和生活方式扩展,这种曝光推动了出色的销售。事实上,USA Women的主场球衣现在是NIKE.com在一个赛季中有史以来最畅销的男女足球运动衫。
就我个人而言,世界各地为运动员和团队提供的支持非常鼓舞人心。明天,所有的目光都集中在美国和法国之间。我知道我迫不及待想看看这两支NIKE球队应该是比赛的最佳比赛之一。
我们同样专注于为日常运动员提供服务,因为我们将继续推动全球健康和健康的更广泛运动。在整个投资组合中,我们为更多方面的女性提供服务。本季度,我们在NIKE历史上首次在北美市场占据胸罩市场份额第一的位置。
通过[音频不清晰],以及像Air Max Dia这样的女性专用运动鞋,我们为本季度的运动服,鞋类和服装提供了强劲的两位数增长。我们正在扩大我们的包容性尺寸和系列,包括跑步,火车和现场的90多种款式。今年晚些时候,我们将根据我们对身体类型和尺寸的研究,为亚洲市场推出针对地理位置的女性服饰。
我被问到的一个问题是我们计划如何加速女性业务的增长?除了正确的产品和鼓舞人心的品牌体验,我们在未来几年看到的主要解锁是数字提供的机会。分销通常是我们最大的障碍之一。我们继续发现,当我们以更加未来的方式展示产品时,我们能够将女性消费者带到新的地方。他们正在回应。
Our Women's Business in NIKE Direct and through our digital platforms continues to outpace our performance in the wholesale channels. Digital and where digital meets physical will be tremendous sources of growth in women's moving forward.
Another massive opportunity that we continue to obsess is apparel. At NIKE we have a number of advantages in our favor that we leverage. We work with the best athletes, leagues and federations and we celebrate them through moments like the World Cup, leagues like the NBA and partnerships like Jordan and PSG. We have multiple categories that surface deep consumer insights.
Our apparel businesses this quarter grew double digits across basketball, training, and women's. And we have a world class design team that connects culture to sport in very creative ways. In fiscal year '19 we grew NIKE sportswear apparel over 20% into an over $3 billion business.
With our core footwear business, we've talked about the importance of refreshing our collections for today's demanding consumer. Looking ahead, we're doing that with a steady flow of new core footwear that features Air Max and Zoom Air and we will introduce more innovation in the space. One example being our Renew platform. You'll also see added retail support from many of the new collections in this price range.
As we start fiscal '20, we're reloading with new platforms that will shape our innovation agenda for years to come. This week, we launched the new shoe that merges two of our most celebrated platforms, the Air Max React 270. And we have more hybrids in footwear on the way for the next several seasons.
In the end of Q1 we'll unveil Joyride, which is a platform that I'm incredibly excited about. This new approach to cushioning will deliver a more personalized feeling for runners at every level. I've been wearing different versions over the last year, and it's extremely comfortable. We think the design has great potential to stand out with the consumer in both performance and lifestyle.
And finally, as we head into the back half of the fiscal year, we'll give full view into NIKE'S innovation pipeline for the Tokyo Olympics. We'll evolve 4%, a shoe that dominated metal stands [ph] into what we call next percent, which will deliver even greater measurable benefits to more athletes. You'll see sustainability that plays an even more elevated role in our design. And we'll deliver collections with more commercial potential than any other Olympics in our history.
As we look ahead, these innovations will serve as the foundation for NIKE products and collections well into fiscal '21 and beyond. These platforms are the launchpad for the future growth of our company.
Fiscal year '19 was also a year that we saw NIKE accelerate our digital advantage. I noted earlier that the 2X Direct is catalyzing our growth. Within Direct its digital, within digital, it's mobile. And within mobile, it's our apps. And all of this leverages and builds membership.
Our investments are enabling us to identify and better serve our members personally, which is driving higher consumer lifetime value. We've just passed 170 million total members in the NIKE Plus ecosystem ahead of the pace we communicated at Investor Day.
我们在NIKE Direct的女性业务以及通过我们的数字平台继续超越我们在批发渠道中的表现。数字化和数字化与物理化相结合将成为女性向前发展的巨大增长源泉。
我们继续痴迷的另一个巨大机会是服装。在NIKE,我们有许多有利于我们的优势。我们与最优秀的运动员,联盟和联合会合作,我们通过像世界杯,NBA联盟以及乔丹和PSG这样的合作伙伴关系来庆祝他们。我们有多个类别,可以深入了解消费者的洞察力。
本季度我们的服装业务在篮球,训练和女性方面都有两位数增长。我们拥有一支世界级的设计团队,以非常有创意的方式将文化与体育联系起来。在19财政年度,我们将NIKE运动服饰增长了20%以上,营业额超过30亿美元。
凭借我们的核心鞋类业务,我们已经谈到了为当今苛刻的消费者更新我们的产品系列的重要性。展望未来,我们正在通过Air Max和Zoom Air的新型核心鞋类的稳定流动来实现这一目标,我们将在该领域引入更多创新。一个例子是我们的Renew平台。您还可以看到此价格范围内许多新系列的零售支持。
在我们开始财政'20'时,我们正在重新装载新的平台,这些平台将在未来几年内塑造我们的创新议程。本周,我们推出了新鞋,它融合了我们最着名的两个平台Air Max React 270.在接下来的几个赛季中,我们还有更多的鞋类混合鞋。
在Q1的最后,我们将推出Joyride,这是一个让我非常兴奋的平台。这种缓冲的新方法将为每个级别的跑步者提供更个性化的感觉。去年我一直穿着不同的版本,而且非常舒服。我们认为该设计具有很大的潜力,可以在消费者的表现和生活方式上脱颖而出。
最后,当我们进入本财政年度的后半部分时,我们将全面了解NIKE为东京奥运会创新的管道。我们将发展4%,一种主导金属的鞋子[ph]成为我们称之为下一个百分比的鞋子,这将为更多的运动员带来更大的可衡量的好处。您会发现可持续发展在我们的设计中扮演着更加重要的角色。我们将提供比我们历史上任何其他奥运会更具商业潜力的系列。
展望未来,这些创新将成为NIKE产品和系列的基础,进入21财年及以后。这些平台是我们公司未来发展的启动平台。
19财年也是我们看到NIKE加速数字优势的一年。我之前提到,2X Direct正在催化我们的增长。在Direct中它的数字化,数字化,它是移动的。在移动设备中,它是我们的应用程序。所有这些都可以利用并建立会员资格。
我们的投资使我们能够识别并更好地为我们的会员提供服务,从而推动更高的消费者终生价值。我们刚刚在投资者日的沟通速度上超过了NIKE Plus生态系统中的1.7亿成员。
The sneakers app has become an incredible asset to our brand, with users checking in daily, and has acquired more new members than any other digital channel for NIKE. For the fiscal year, sneakers more than doubled his business, doubled its number of monthly active users, and now accounts for roughly 20% of our overall digital business.
The NIKE app, our most comprehensive one stop shop for NIKE products is quickly expanding with triple digit revenue growth in Q4. And in the first half of fiscal year '20, we will launch the NIKE app in China and in 13 new markets in EMEA. This will be an incredible addition to our business through a potential pool of hundreds of millions of new members.
The digital opportunity alone is tremendous. But just as promising is how digital and physical environments are intersecting and amplify each other. Our most effective test case thus far has been the NIKE app at retail, which links features of the NIKE app to our physical retail experiences. The NIKE app at retail is live in over 30 doors across the U.S., the UK and France. And we'll be scaling considerably throughout fiscal year '20, including in select factory stores.
A few of the insights that we gained in our early pilots are that physical retail can be an exponential driver of membership. Product scans in-store often fuel online purchases later. And in-store exclusive offers through mobile tend to drive higher conversion rates and outsized spending. We're in the early stages of this elevated way of serving the consumer in our own environments.
At the same time, we're moving quickly to scale these features and connecting inventory with our wholesale partners. A stronger use of digital and physical retail is everyone's opportunities. Seamless, frictionless shopping is what the consumer expects today. This quarter, we introduced a new digital concept to address one of the most significant problems consumers face. And that's sizing in footwear.
Our solution NIKE Fit scans the foot either through your smartphone camera, or through an in-store experience. We believe a more accurate understanding of a consumer size will not only minimize returns, reduce costs and drive healthier growth, the insights we gain will also improve the way NIKE designs and manufactures product. We're excited to roll out NIKE Fit in the U.S. and EMEA later in 2019.
Our success through digital also relies on getting product to market faster. One way, we do that is through more responsive manufacturing. This summer we're making a significant investment in our manufacturing capabilities with an additional NIKE Air manufacturing center here in the United States. The consumer demand for NIKE Air is currently outpacing supply. This investment will help us better meet that demand and accelerate new innovations for one of our most distinct platforms. We will have more details coming in July.
We also continue to build our capabilities in data and analytics, digital demand sensing and connected inventory to create a supply chain that anticipates and response to shifts in consumers demand quickly. Beginning in Q1, we placed RFID in nearly all NIKE footwear and apparel, which is hundreds of millions of products. RFID gives us the most complete view of our inventory that we have ever had. It's quickly becoming the most precise tool in our arsenal to meet an individual consumer specific need at the exact right moment. We will go live with this capability in Q1 across 20 NIKE Direct stores and then continue to scale across the fleet.
运动鞋应用程序已成为我们品牌的一项令人难以置信的资产,用户每天都在办理登机手续,并获得了比NIKE任何其他数字渠道更多的新成员。在本财政年度,运动鞋的业务增长了一倍多,每月活跃用户数量增加了一倍,现在约占我们整体数字业务的20%。
NIKE应用程序是我们最全面的NIKE产品一站式服务,在第四季度的收入增长率达到三位数。在20财年上半年,我们将在中国和欧洲,中东和非洲地区的13个新市场推出NIKE应用程序。通过潜在的数亿新成员,这将是我们业务的一个令人难以置信的补充。
仅数字机遇就是巨大的。但同样有希望的是数字和物理环境如何相互交叉和放大。到目前为止,我们最有效的测试案例是零售业的NIKE应用程序,它将NIKE应用程序的功能与我们的实体零售体验联系起来。零售店的NIKE应用程序在美国,英国和法国超过30个门。在整个财政年度,我们将大幅扩展,包括在精选的工厂店。
我们在早期试点中获得的一些见解是,实体零售可以成为会员的指数驱动因素。店内的产品扫描通常会促进在线购买。通过移动设备提供的店内独家优惠往往会带来更高的转化率和超额支出。我们处于这种在我们自己的环境中为消费者提供服务的方式的早期阶段。
与此同时,我们正在迅速扩展这些功能,并将库存与我们的批发合作伙伴联系起来。更好地利用数字和实体零售是每个人的机会。无缝,无摩擦的购物是消费者今天所期望的。本季度,我们推出了一种新的数字概念,以解决消费者面临的最重要问题之一。而这正是鞋类的尺码。
我们的解决方案NIKE Fit可通过您的智能手机相机或店内体验扫描脚部。我们相信,更准确地了解消费者规模不仅可以最大限度地降低回报,降低成本并推动更健康的增长,我们获得的洞察力也将改善NIKE设计和制造产品的方式。我们很高兴能在2019年晚些时候在美国和EMEA推出NIKE Fit。
我们通过数字化的成功也依赖于将产品更快地推向市场。一方面,我们这样做是通过更具响应性的制造。今年夏天,我们在美国建立了一个额外的NIKE Air制造中心,对我们的制造能力进行了大量投资。消费者对NIKE Air的需求目前超过了供应量。这项投资将帮助我们更好地满足这一需求,并为我们最独特的平台之一加速创新。我们将在7月份提供更多细节。
我们还将继续发展我们在数据和分析,数字需求感知和连接库存方面的能力,以创建一个能够快速预测和响应消费者需求变化的供应链。从第一季度开始,我们将RFID放在几乎所有NIKE鞋类和服装中,这是数亿种产品。 RFID为我们提供了最完整的库存视图。它正在迅速成为我们军火库中最精确的工具,以在恰当的时刻满足个人消费者的特定需求。我们将在第一季度在20家NIKE Direct商店中实现这一功能,然后继续扩展到整个车队。
Our sharper understanding of what's selling will also continue to inform our express lane, which is already driving higher full price sell through and better gross margins. In EMEA the Express Lane now totals over 20% of their business. A smarter use of data is also providing even more value to our most engaged NIKE consumers. One new model we're testing offers concept car footwear innovation from NIKE's leading designers to our most valued members in North America. This is a great opportunity to leverage member insights to serve them better and inform which products to scale.
Finally, 2019 was a year in which the NIKE brand rose above and connected emotionally with consumers on another level. We broke through with a number of Just Do It campaigns that's celebrated our athlete's strengths. Over the course of fiscal '19, Just Do It generated an unprecedented 1.5 billion consumer engagements across our geographies and versus last year Google search volume for the words NIKE and Just Do It increased well over 100%.
This quarter we also released our Impact Report showing the various ways that NIKE is taking meaningful action to protect the future of sport. We're working with communities of young people to increase activity with programs like Made to Play that reach 16 million kids. And we are investing in the training of over 100,000 coaches this year to mentor girls worldwide.
We're also minimizing our environmental footprint with a target of 100% renewable energy globally by 2025. We are driving sustainability at scale through recycled material in our aerosols, which is diverting 50 million pounds of waste from landfills each year. These are the kinds of steps and transparency that consumers expect today and as we share our stories we're bringing even more dimensions and value to the NIKE brand.
NIKE itself, in making amazing products, inspiring through an iconic brand and leading through digital advantage. We're pushing the pace in all three facets and ended up with a formula for creating strong shareholder value. We're proud of the results our team delivered in fiscal '19, but more importantly, with an earnest future were confident that NIKE is investing in the right areas to extend our competitive advantage and continue to deliver sustained growth over the long-term.
With that here's Andy.
我们对销售情况的敏锐理解也将继续为我们的快车道提供信息,这已经推动了更高的全价销售和更好的毛利率。在EMEA,Express Lane现在占其业务总量的20%以上。更智能地使用数据也为我们最活跃的NIKE消费者提供了更多价值。我们正在测试的一款新车型提供概念车鞋类创新,从NIKE的领先设计师到我们在北美最有价值的会员。这是利用成员洞察力更好地为他们服务并告知哪些产品可扩展的绝佳机会。
最后,2019年是NIKE品牌崛起并在另一个层面与消费者情感联系的一年。我们突破了一些Just Do It活动,这些活动庆祝了我们运动员的优势。在19财政年度,Just Do It在我们的地理区域产生了前所未有的15亿消费者参与,与去年相比,NIKE和Just Do It的谷歌搜索量增长超过100%。
本季度我们还发布了影响报告,展示了NIKE采取有意义的行动来保护体育未来的各种方式。我们正在与年轻人社区合作,通过像Made to Play这样的计划来增加活动,这些计划可以覆盖1600万儿童。我们今年正在投资培训超过100,000名教练,为全世界的女孩提供指导。
到2025年,我们还将全球100%可再生能源的目标最小化我们的环境足迹。我们通过我们的气溶胶中的回收材料大规模推动可持续发展,每年从垃圾填埋场转移5000万磅废物。这些是消费者今天所期望的步骤和透明度,当我们分享我们的故事时,我们为NIKE品牌带来了更多的维度和价值。
NIKE本身在制作令人惊叹的产品时,通过一个标志性品牌激发灵感,并通过数字优势引领潮流。我们在所有三个方面都在加快步伐,并最终制定了一个创造强大股东价值的公式。我们为我们的团队在19财政年度取得的成果感到自豪,但更重要的是,有着真正的未来,他们相信NIKE正在投资于合适的领域,以扩大我们的竞争优势,并在长期内继续实现持续增长。
这就是安迪。
安迪坎皮恩
Thank you, Mark, and good afternoon everyone on the call. As we close fiscal year '19 and we look ahead to fiscal year '20 three key themes stand out from the financial perspective. First NIKE is a growth company. Growth is how we measure the value we're creating for consumers and growth is paramount in terms of how NIKE creates value for shareholders.
Second, NIKE's growth is being fueled by strategic transformation. Transformation is about deliberately driving acceleration toward what you aspire to be in the future, not about just extrapolating what you are today. Accordingly, transformation requires innovation, it requires continuous learning and it requires investment.
Third, especially in times of geopolitical and FX volatility NIKE's currency neutral financial performance provides a clear view into our fundamentally strong growth, expanding profitability and potential to create extraordinary value for our shareholders.
Let's first go a little deeper on growth. At our Investor Day in October 2017, we said that our new consumer direct offense would generate high single digit revenue growth on average over the next five years. In our first full year executing this new strategy we accelerated out of the box, with growth in fiscal year '19 that exceeded expectations.
For the full year NIKE, Inc. revenue grew 11% on a currency neutral basis and 10% in the most recent quarter. At NIKE Scale that is roughly $4 billion of incremental revenue in just one year. Our growth is also broad-based with all four geographies growing at or above the long-term targets that we communicated for each geography at our Investor Day.
Now that brings me to the second key theme. Our growth is being fueled by a strategic transformation of NIKE globally. At our investor day we said that over the next five years, we aspire to double the cadence and impact of innovation, to operate with greater speed and agility and to double our direct connection to consumers, leading with digital. These three pillars of our strategy were designed to drive global transformation and growth across our 12 key cities and 10 key countries.
To help gauze the quality and impact of our growth, we also communicated several key measures of success. Today we are on pace to exceed on all of those measures. Take for example innovation. In fiscal year '19, we've already doubled the percentage of total revenue generated by recently launched innovation platforms as compared to fiscal year '17. We are delivering 2X innovation by prioritizing investment in platforms like React and Air that have greater potential to scale across both performance in sportswear.
As for Direct we are also ahead of pace, NIKE Direct drove roughly 50% of our incremental revenue growth in fiscal year '19, with NIKE digital growing 35% for the full year. Digital commerce own and partnered is on track to comprise at least 30% of our business by 2023. And longer-term we see digital driving the majority of our business. This kind of transformational growth doesn't happen by accident transformation requires investment.
谢谢你,马克,大家下午好。随着我们关闭财政年度'19,我们展望财政年度'20,从财务角度来看,三个关键主题脱颖而出。第一个NIKE是一家成长型公司。增长是衡量我们为消费者创造价值的方式,而增长对于NIKE如何为股东创造价值至关重要。
其次,NIKE的增长正受到战略转型的推动。转型是故意推动加速朝着你未来的目标迈进,而不仅仅是推断你今天的目标。因此,转型需要创新,需要不断学习,需要投资。
第三,特别是在地缘政治和外汇波动时期,NIKE的货币中性财务业绩为我们的基本强劲增长,扩大盈利能力以及为股东创造非凡价值的潜力提供了清晰的视角。
让我们先来谈谈增长。在2017年10月的投资者日,我们表示,我们的新消费者直接违规将在未来五年内实现高单位数收入增长。在执行这一新战略的第一个全年,我们加速了开箱即用,19财年的增长超出了预期。
全年NIKE,Inc。收入按货币中性基准增长11%,最近一个季度增长10%。 NIKE Scale在短短一年内增加了大约40亿美元的收入。我们的增长也是基础广泛的,所有四个地区的增长都达到或超过我们在投资者日为每个地理区域传达的长期目标。
现在,这让我想到了第二个关键主题。 NIKE在全球范围内的战略转型推动了我们的增长。在我们的投资者日,我们表示,在未来五年内,我们希望将创新的节奏和影响提高一倍,以更快的速度和敏捷性进行操作,并将我们与消费者的直接联系加倍,以数字化为主导。我们战略的这三大支柱旨在推动12个主要城市和10个主要国家的全球转型和增长。
为了帮助我们了解增长的质量和影响,我们还传达了几个关键的成功衡量标准。今天,我们正在努力超越所有这些措施。以创新为例。在19财政年度,与2017财年相比,我们已经将最近推出的创新平台产生的总收入的比例翻了一番。我们通过优先考虑React和Air等平台的投资来提供2倍的创新,这些平台在运动服装的性能方面具有更大的潜力。
至于Direct,我们也处于领先地位,NIKE Direct推动了我们在19财年增长收入增长的约50%,NIKE数字全年增长了35%。到2023年,数字商务拥有和合作的有望至少占我们业务的30%。长期来看,我们看到数字化推动了我们业务的大部分。这种转型增长并非偶然发生转型需要投资。
In fiscal year '19, we invested over $1 billion in new capabilities and consumer concepts that include significant investment in the sneakers app, the NIKE app, new store concepts leveraging digital, our NIKE Plus membership platform and enterprise wide data and analytics capabilities that are helping us serve NIKE consumers in new and better ways.
With these long-term focused transformational investments, equating to nearly all of our incremental SG&A versus prior year we're clearly also editing and shifting within our legacy expenditures. As for the sneakers app we acquired Virgin Mega two years ago, a little over two years ago and have since invested organically in the team, digital tools, content creation and the geographic rollout of sneakers into 22 countries, and the returns on our investment has been extraordinary. The sneakers app that has accelerated from less than $70 million in revenue in fiscal year '16 to an annual run rate of over $750 million based on Q4 fiscal year '19 performance.
We also invested significantly in the NIKE app. The NIKE app has extraordinary growth potential offering broader mobile access to NIKE's portfolio of products. In North America, NIKE app revenue is growing triple digits and we're just starting to roll out globally. As Mark mentioned, we'll launch the NIKE app in greater China in fiscal year '20. We're also investing in new store concepts that leverage digital including our two new houses innovation in New York and Shanghai and the smaller digitally enhanced format NIKE Live.
These store concepts are exceeding plan revenue as they bring to life new ways of serving the consumer through the use of the NIKE app at retail. That brings me to the six significant investments we're making in our NIKE Plus membership platform. These investments have been largely organic, focused on building capabilities that help us know our consumers better to serve them in new ways.
That said, we also acquired both Zodiac and Invertex roughly one year ago, to accelerate our membership offense. Zodiac has accelerated our ability to measure the impact of targeted service and product offerings on an individual's consumer lifetime value. While Invertex brought us computer visioning and volumetric based data and analytics that helped us create and bring NIKE Fit to market within just one year.
As I said earlier, the third key theme from a financial perspective is that in times like these, NIKE's currency neutral financial performance, offers a clear reflection of NIKE's fundamentally strong growth, expanding profitability and potential to create value for shareholders.
18 months ago, it appeared that harmonized global growth was beginning to turn foreign exchange into a slight tailwind for NIKE. However, geopolitical dynamics over the past year have led to dollar strengthening fueled largely by uncertainty around Brexit and U.S. China trade.
So within fiscal year '19, alone, dollar strengthening drove FX headwinds of over $1.4 billion on our reported revenue versus our plan entering fiscal year '19 and nearly $300 million in EBIT after taking into account our hedges.
在19财政年度,我们投入了超过10亿美元的新功能和消费者概念,其中包括对运动鞋应用,NIKE应用,利用数字的新店概念,我们的NIKE Plus会员平台以及企业级数据和分析功能的重大投资。帮助我们以新的和更好的方式为NIKE消费者提供服务。
通过这些长期的重点转型投资,相当于我们几乎所有的增量SG&A与去年相比,我们显然也在编辑和转移我们的遗留支出。至于运动鞋应用程序,两年前我们收购了Virgin Mega,两年多以前,从那时起,他们已经在团队,数字工具,内容创作和22个国家的运动鞋的地理推广方面进行了有机投资,我们的投资回报率已经提高。非凡。这款运动鞋应用程序在2016财年的收入已经从不到7000万美元的收入加速到基于第四季度的19财年业绩的超过7.5亿美元的年度运行率。
我们还在NIKE应用程序上投入了大量资金。 NIKE应用具有非凡的增长潜力,可为NIKE的产品组合提供更广泛的移动访问。在北美,NIKE应用程序收入增长了三位数,我们刚刚开始在全球推出。正如Mark所说,我们将在20财年在大中华区推出NIKE应用程序。我们还投资于利用数字技术的新店概念,包括我们在纽约和上海的两个新房创新以及较小的数字增强格式NIKE Live。
这些商店概念超出了计划收入,因为它们通过在零售店使用NIKE应用程序为消费者提供了新的服务方式。这让我想到了我们在NIKE Plus会员平台上进行的六项重大投资。这些投资主要是有机的,专注于建立能力,帮助我们更好地了解我们的消费者以新的方式为他们服务。
也就是说,大约一年前我们还收购了Zodiac和Invertex,以加速我们的会员进攻。 Zodiac加速了我们衡量目标服务和产品对个人消费者终身价值的影响的能力。 Invertex为我们带来了计算机视觉和基于体积的数据和分析,帮助我们在短短一年内创建并将NIKE Fit推向市场。
正如我之前所说,从财务角度来看,第三个关键主题是,在这些时候,NIKE的货币中性财务业绩,清楚地反映了NIKE从根本上的强劲增长,扩大盈利能力以及为股东创造价值的潜力。
18个月前,似乎全球协调增长开始使外汇成为NIKE的轻微顺风。然而,过去一年的地缘政治动态导致美元走强主要是由于英国脱欧和美国中国贸易的不确定性。
因此,仅在19财政年度内,美元走强推动了我们报告的收入超过14亿美元的外汇逆风与我们计划进入19财年的计划以及考虑到我们的对冲后近3亿美元的息税前利润。
We know that the foreign exchange headwinds of late may be transient. So we've remained primarily focused on the levers we can control in executing our strategy. And you see that in our currency neutral performance. Our strong currency neutral growth and margin expansion reflect NIKE's brand heat and distinction in North America and in all key international markets. The strength of our product portfolio and the transformation we're driving in the marketplace leveraging digital.
Our SG&A growth in fiscal year '19 was a function of accelerating the investments required to drive transformation while gaining leverage in our core legacy expenditures. We are editing and shifting to gain leverage most notably within our geographies, where we're creating differentiated consumer experiences leveraging digital while optimizing on differentiated retail.
That includes, for example, shifting many wholesale customers to what we call NIKE.net, an efficient digital platform for buying at wholesale. We're also testing new digital business models with respect to off price sales and optimizing our NIKE factory store fleet. Over the next three years, as we scaled it digital and drive more focused growth, we will increasingly edit and shift resources in targeted areas.
One key financial measure that reflects NIKE's unrivaled ability to turn strategic investment into competitive advantage and growth is return on invested capital. In fiscal year '19 NIKE's industry leading adjusted ROIC expanded over 400 basis points. Going forward, we see continued strong growth, expanding margins, and high returns on invested capital as we drive strategic transformation at NIKE through the consumer direct offense.
But before I share outlook for fiscal year '20 let's briefly touch on our strong Q4 results. NIKE Inc. Q4 revenue increased 4% on reporting real dollar basis and 10% on a currency neutral basis, with both meaningfully exceeding the expectations we communicated 90 days ago. For the full year NIKE Inc. revenue increased 7.5% on a reported basis, as strong 11% currency neutral growth was partially offset by FX headwinds.
Gross margin expanded 80 basis points in Q4, also exceeding our guidance. Margin expansion was driven by strong full price sales, enhanced product profitability and NIKE Digital growth. For the full year gross margins expanded 90 basis points. SG&A grew 9% in Q4, and 10% for the full year as we drove brand distinctions, and heat through the Just Do It Dream cape crazy campaigns and by amplifying the biggest moments in sport, while accelerating our investment in NIKE's digital transformation.
Our effective tax rate was 20.4% for the quarter, and 16.1% for the full year, slightly above our guidance driven by earnings mix and quarterly volatility associated with the continuing impacts of U.S. tax reform.
Fourth quarter diluted EPS was $0.62 and full year diluted EPS increased to $2.49. As of May 31 inventories were up 7% reflecting continued strong full price sell through and tight supply and supported strong forward looking demand.
我们知道最近的外汇逆风可能是暂时的。所以我们主要关注的是我们在执行战略时可以控制的杠杆。而且你看到我们的货币中性表现。我们强劲的货币中性增长和利润率扩张反映了NIKE在北美和所有主要国际市场的品牌热情和特色。我们的产品组合的优势和我们在市场上利用数字化推动的转型。
我们在19财政年度的SG&A增长是加速推动转型所需的投资,同时获得核心遗留支出的杠杆。我们正在编辑和转变以获得最大的杠杆作用,尤其是在我们的地理位置,我们正在利用数字创造差异化的消费者体验,同时优化差异化零售。
例如,这包括将许多批发客户转移到我们称之为NIKE.net的网站,这是一个高效的批发购买数字平台。我们还在测试非价格销售和优化我们的NIKE工厂店车队的新数字商业模式。在接下来的三年中,随着我们将其数字化并推动更集中的增长,我们将越来越多地编辑和转移目标区域的资源。
反映NIKE将战略投资转化为竞争优势和增长的无与伦比的能力的一项关键财务指标是投资资本的回报。在19财政年度,NIKE行业领先的调整后的ROIC扩大了400多个基点。展望未来,随着我们通过消费者直接进攻推动NIKE的战略转型,我们看到持续的强劲增长,扩大利润和投资资本的高回报。
但在我分享'20财政年度的前景之前,让我们简要介绍一下强劲的第四季度业绩。 NIKE Inc.第四季度收入按报告实际美元计算增长4%,按货币中性计算增长10%,两者均有意义地超出我们90天前传达的预期。 NIKE Inc.全年收入增长7.5%,因为强劲的11%货币中性增长部分被外汇逆风所抵消。
第四季度毛利率增长80个基点,也超出了我们的预期。保证金扩张受强劲的全价销售,提高产品盈利能力和NIKE Digital增长的推动。全年毛利率扩大90个基点。 SG&A在第四季度增长了9%,全年增长了10%,因为我们推动了品牌差异,并通过Just Do It Dream斗篷疯狂活动以及放大体育界最重要的时刻,同时加快我们对NIKE数字化转型的投资。
本季度我们的有效税率为20.4%,全年为16.1%,略高于我们在美国税制改革持续影响下的盈利组合和季度波动带动的指引。
第四季度每股摊薄收益为0.62美元,全年摊薄后每股盈利增至2.49美元。截至5月31日,库存增加7%,原因是持续强劲的全价销售和供应紧张,并支撑了强劲的前瞻性需求。
Now let's turn to the financial performance for our operating segments. In North America, Q4 revenue grew 8% on a currency neutral basis with NIKE Digital leading all channels have strong double-digits.
Well, NIKE Digital continues to power our growth. NIKE is also growing double-digit and gaining significant share with our strategic wholesale partners. That includes strong double-digit growth for NIKE within Foot Locker, Dick's Sporting Goods and Nordstrom. Growth and share gains within these leading wholesale partners reflect NIKE's branding distinction in North America, and the strength of our product portfolio.
Our footwear innovation continues to resonate and in apparel we see very strong demand. In some classifications so strong that it's putting pressure on our supply short-term. For the full year, North America's revenue increased 7%, amplified by strong gross margin expansion.
Now let's move to EMEA where the NIKE brand continues to lead and drive meaningful separation. Revenue grew 9% in EMEA on a currency neutral basis in Q4, driven by double-digit growth in NIKE Direct across footwear and apparel and in all territories. In EMEA, the NIKE brand is stronger than ever. We're the number one brand in all five key cities in this region. And as we speak, we're creating an even deeper emotional connection to consumers through the Woman's World Cup in France.
NIKE Digital continues to lead in EMEA, up 35% in the fourth quarter. Yet EMEA is another market where we are truly just getting started. As Mark mentioned, we will more fully leverage the power of mobile, launching the NIKE App into 13 additional countries in fiscal year '20.
The strength of the NIKE brand in EMEA is also translating into strong double-digit growth and significant share gains with our strategic wholesale partners, most notably JD and Zalando. Note that our strong overall growth in EMEA in Q4 was also comping strong football apparel growth in the prior year fueled by the men's World Cup. For the full year, currency neutral revenue grew 11% and was amplified by strong gross margin expansion. On a reported basis, fiscal year '19 revenue grew 6%.
Next, let's turn to Greater China, which grew 22% on a currency neutral basis in Q4. This marks the 20 consecutive quarter of double-digit growth in China. Growth was broad based across men's and women's performance in sportswear and led by digital.
NIKE digital grew 37% in Q4, fueled by the sneakers app and the strength of NIKE branded experiences with partners such as Tmall and WeChat. For the full year revenue in Greater China increase 24% on a currency neutral basis. On a reported basis, FY19 revenue was up 21%. We see continued strong growth in China in fiscal year '20. As a brand of China for China, we are building deep and meaningful relationships with the Chinese consumer.
We're investing in our local team and talent, creating products specifically designed for the Chinese consumer, sponsoring China's top athletes federations and team and working closely with the Ministry of Sport and Education to fuel the passion for an increasing participation in sport and fitness in China. On that note, we're excited to amplify consumer's passion for basketball around the FIBA World Cup coming to China in Q1.
现在让我们转向运营部门的财务业绩。在北美,由于NIKE Digital领先所有渠道都有强劲的两位数,第四季度收入增长了8%。
好吧,NIKE Digital继续推动我们的发展。 NIKE也在增长两位数,并与我们的战略批发合作伙伴获得了巨大的份额。其中包括Foot Locker,Dick's Sporting Goods和Nordstrom内的NIKE强劲的两位数增长。这些领先的批发合作伙伴的增长和份额增长反映了NIKE在北美的品牌优势以及我们产品组合的优势。
我们的鞋类创新继续引起共鸣,在服装领域,我们看到了非常强劲的需求。在一些如此强大的分类中,它对我们的供应短期施加压力。全年,北美的收入增长了7%,这得益于强劲的毛利率扩张。
现在让我们转到EMEA,NIKE品牌继续领导并推动有意义的分离。由于NIKE Direct跨越鞋类和服装以及所有地区的两位数增长,第四季度欧洲,中东和非洲地区的收入增长了9%。在EMEA,NIKE品牌比以往更强大。我们是该地区所有五个主要城市的头号品牌。在我们发言时,我们通过法国女足世界杯为消费者创造了更深层次的情感联系。
NIKE Digital继续领导EMEA,第四季度增长35%。然而,EMEA是我们真正开始的另一个市场。正如马克所说,我们将更充分地利用移动的力量,在20财年将NIKE App推向另外13个国家。
NIKE品牌在欧洲,中东和非洲地区的实力也转化为强劲的两位数增长,并与我们的战略批发合作伙伴(尤其是JD和Zalando)实现了显着的份额增长。值得注意的是,我们在第四季度在欧洲,中东和非洲地区的整体强劲增长也与男子世界杯推动的前一年强劲的足球服装增长有关。全年,货币中性收入增长11%,并且由于强劲的毛利率扩张而放大。据报道,19财年的收入增长了6%。
接下来,让我们转向大中华区,其在第四季度以货币中性基础增长22%。这标志着中国连续20个季度实现两位数增长。男性和女性在运动服装方面的表现以及数字化带动的增长基础广泛。
NIKE digital在第四季度增长了37%,这得益于运动鞋应用以及与天猫和微信等合作伙伴的NIKE品牌体验。大中华区全年收入按货币中性计算增长24%。据报道,2017财年收入增长21%。我们看到20财年中国经济持续强劲增长。作为中国的中国品牌,我们正在与中国消费者建立深厚而有意义的关系。
我们正在投资我们的本地团队和人才,创造专为中国消费者设计的产品,赞助中国顶级运动员联合会和团队,并与体育和教育部密切合作,激发人们对增加参与体育和健身的热情。中国。在这方面,我们很高兴能够在第一季度来到中国的FIBA世界杯期间扩大消费者对篮球的热情。
Let's turn to APLA, where Q4 revenue grew 9% of the currency neutral basis. Growth was strong across nearly all territories. NIKE is a number one favorite brands in all 3 of our key cities in this diverse geographies, Tokyo, Seoul and Mexico City. NIKE is also the leading brand in Southeast Asia growing strong double-digits. Our growth in APLA is led by digital fueled by the entrepreneurial mindset we're taking with digital partners such as ZOZOTOWN, Flipkart and others.
Looking ahead to fiscal year '20, we will signify expand out our NIKE own digital footprint through the scaling of our app eco system.
For the full fiscal year APLA revenue increased 13% on a currency neutral basis and 2% on a reported basis, and finally at Converse fiscal year '19 revenue increased 3% on a currency neutral basis and 1% on a reported basis, fueled by China and Converse's new digital commerce platform.
Looking forward, we have a new energized leadership team at Converse focused on fueling growth through product diversification, including reigniting Converse's authentic brand positioning in basketball. And that begin with the launch of the All-Star Pro BB basketball shoe in Q4.
With that let's turn to our outlook for fiscal year '20. Our taxes intensified over the past couple of months, creating more of a headwind on a reported basis, then we envision when we spoke with you last quarter. That said, our currency neutral outlook continues to improve taking these offsetting dynamics into account, we are reiterating our guidance for fiscal year '20.
Our outlook for full-year reported revenue growth remains in the high single-digit range slightly exceeding our reported revenue growth in fiscal year '19. We expect another year of broad-based growth with all four geographies delivering on our long-term financial model.
As for gross margin we expect expansion potentially approaching 50 basis points. To be clear, we see continued strong operational margin expansion that would otherwise exceed our long-term financial model but for two items, foreign exchange, and strategic supply chain investments such as RFID and expanding Air manufacturing innovation will create a roughly 50 basis points headwind on margin. That headwind is factored in to our guidance.
As for SG&A we currently expect strategic investment, offset by productivity initiatives to result in very slight SG&A leverage in fiscal year '20. SG&A should eventually grow in line with revenue growth. As for OIE net interest expense we expect $50 million to $100 million of income for the year. We see our effective tax rate, in the mid to high teens range. That said we expect continued quarterly volatility based on the publishing of guidance relative to U.S. tax reform and other discrete items.
Our primary focus is on the full-year and long-term. However, I'll provide a few specifics with respect to dynamics impact in Q1. In Q1 we expect reported revenue growth in line to slightly above our reported revenue growth in Q4. We expect currency neutral revenue growth squarely within the high single-digit range, offset by four points of the FX headwinds. Based on current FX rates the FX impact on revenue should largely abate from Q2 forward. It's also worth noting that in Q1 of fiscal year 19, we were already scaling React and Air Max 270 which had been launched in late fiscal year '18.
让我们转向APLA,其中Q4收入增长了9%的货币中性基础。几乎所有地区的增长都很强劲。 NIKE是我们在东京,首尔和墨西哥城这三个不同地区的三个主要城市中最受欢迎的品牌。 NIKE也是东南亚领先品牌,实现强劲的两位数增长。我们在APLA的成长是由我们与ZOZOTOWN,Flipkart等数字合作伙伴所采取的创业思维推动的数字化。
展望20财年,我们将通过扩展我们的应用生态系统来表示扩展我们的NIKE自身的数字足迹。
在整个财政年度,APLA收入按货币中性基准增长13%,按报告基准增长2%,最终在匡威财政年度'19收入增长3%,货币中立基础和1%报告基础上,由中国和匡威的新数字商务平台。
展望未来,我们在匡威拥有一支新的充满活力的领导团队,专注于通过产品多元化推动增长,包括重新点燃匡威在篮球领域的真实品牌定位。首先是在第四季度推出全明星Pro BB篮球鞋。
有了这个,让我们转向我们对20财年的展望。在过去的几个月里,我们的税收加剧了,在报告的基础上造成了更多的逆风,然后我们想象一下上个季度我们与你交谈的时候。也就是说,考虑到这些抵消动态,我们的货币中性前景继续改善,我们正在重申我们对20财年的指引。
我们对全年报告收入增长的展望仍处于高单位数范围,略高于我们在19财年报告的收入增长。我们预计,在所有四个地区实现长期财务模式的同时,还有一年的广泛增长。
至于毛利率,我们预计扩张可能接近50个基点。需要明确的是,我们看到持续强劲的运营利润率扩张,否则将超过我们的长期财务模型,但对于两个项目,外汇和战略性供应链投资,如RFID和扩大航空制造创新将创造约50个基点的逆风保证金。我们的指导考虑了逆风。
至于SG&A,我们目前预计战略投资将被生产力计划所抵消,从而导致20财年的SG&A杠杆率略有下降。 SG&A最终应该与收入增长保持一致。至于OIE净利息支出,我们预计全年收入将达到5000万至1亿美元。我们看到我们的有效税率,从中高到十几岁。这表示我们预计,基于发布与美国税制改革和其他独立项目有关的指引,季度持续波动。
我们的主要关注点是全年和长期。但是,我将在Q1中提供有关动态影响的一些细节。在第一季度,我们预计报告的收入增长将略高于我们在第四季度报告的收入增长。我们预计货币中性收入增长将在高个位数范围内,抵消外汇逆风的四个点。根据目前的外汇汇率,外汇对收入的影响应该在很大程度上取决于第二季度。同样值得注意的是,在19财年第一季度,我们已经在扩大了React和Air Max 270,它已经在18财政年度末推出。
Now in fiscal year '20 we will launch Joyride at the tail end of Q1 with scale and the launch of other new innovative products coming from Q2 forward. As for gross margin we expect to deliver flat to potentially 25 basis points of gross margin expansion in Q1. This reflects very strong underlying margin expansion fueled by NIKE direct growth and strong full price sales. That said FX will be an anomaly with gross margin in Q1. FX will be a 50 to 70 basis points headwind based on year-over-year foreign exchange rates, which moved significantly within Q1 of last year, as well as the timing of our hedge gains and losses.
Assuming current rates we expect the impact of FX on margin to be much less material over the balance of the year.
As for SG&A we're projecting growth in the high single digit range in line with the rate of currency neutral revenue growth. As for OIE net of interest expense we expect roughly $0 to $15 million of income in Q1 and we see our effective tax rate in the mid to high teens range in Q1.
As we enter fiscal year '20 we are poised for another year of strong sustainable profitable growth and value creation. The NIKE brand is stronger than ever. We have a robust pipeline of innovation to bring to market. And we will continue to strategically transform NIKE and extend our digital advantage.
With that will now open up the call for questions.
现在在'20财年,我们将在第一季度末推出Joyride规模,并推出其他新的创新产品,从第二季度开始。至于毛利率,我们预计第一季度毛利率可能会持平25个基点。这反映了NIKE直接增长和强劲的全价销售推动的非常强劲的潜在利润率扩张。这表示外汇将在第一季度出现毛利率异常。基于去年同期外汇汇率,外汇汇率将在50至70个基点的逆风,该汇率在去年第一季度显着上升,以及我们的对冲收益和亏损的时机。
假设目前的利率,我们预计外汇对保证金的影响将比今年的余额少得多。
至于SG&A,我们预测高个位数的增长将与货币中性收入增长率保持一致。至于OIE净利息支出,我们预计第一季度的收入约为0至1,500万美元,我们认为我们的有效税率在第一季度的中高端范围内。
随着我们进入'20财年,我们将再次实现强劲的可持续盈利增长和价值创造。 NIKE品牌比以往更加强大。我们拥有强大的创新渠道,可以推向市场。我们将继续战略性地改造NIKE并扩展我们的数字优势。
现在,这将打开问题的呼吁。
问答环节
[Operator Instructions] Your first question comes from Bob Drbul with Guggenheim Securities. Your line is open.
[操作员说明]您的第一个问题来自Bob Drbul和Guggenheim Securities。 你的线是开放的。
Bob Drbul
Hi, good morning. Good afternoon, sorry. It's been a long day. I guess just the first question I have is on China, I was just wondering if you could, go a little deeper in terms of strength of basketball and China apparel running. And just sort of what you see on the ongoing basis with the strong results and your expectation. I think you said continued growth the next decade. Just are you seeing any pressure there from the consumer around American brand?
It doesn't appear so in the numbers, but I just wonder if anything's changing, from that perspective. And just wondering if you could maybe just update us a little bit on how you guys are thinking about, some of the trade discussions that continue to unfold here in the U.S.
早上好。 下午好,抱歉。 这是漫长的一天。 我想我的第一个问题就是关于中国,我只是想知道你是否可以,在篮球和中国服装的运行方面更进一步。 而且只是通过强大的结果和您的期望来持续看待您所看到的。 我想你说未来十年会持续增长。 您是否看到来自美国品牌消费者的压力?
它在数字中看起来并不是这样,但我只是想知道从这个角度看是否有任何变化。 并且只是想知道你是否可能只是更新我们一些关于你们如何思考的内容,一些在美国继续展开的贸易讨论。
马克帕克
Great, thanks for the question, Bob. Firstly, your first question, which was around the drivers of growth in China categorically. The short answer is over the course of fiscal year '19. All categories real growth in China with the exception of global football, and that relates to the comp versus last year's World Cup. The primary drivers of growth of the biggest drivers of growth. We're making sportswear, basketball, Jordan, running group training, but in general, extremely broad based across men's and women's and while led by digital, also broad based across the marketplace.
And then to your question about seeing impact from the U.S. China dynamics of late we have not seen any impact on our business to-date. And we continue to see strong momentum as we enter fiscal year '20.
The consumer sentiment around NIKE in China has been actually quite strong. We've made a lot of effort through the years to connect with the marketplace to take insights to use to drive innovation and messaging that is really, as we said, urban for China. So we're seeing that continue. And it's showing up in the results. I'm really proud of the team in China, we have and the complete offense kind of results that we're seeing coming out of China.
好的,谢谢你的问题,鲍勃。首先,你的第一个问题是围绕着中国经济增长的驱动因素。简短的回答是在19财年的过程中。除了全球足球之外,所有类别都在中国实现真正的增长,这与去年的世界杯有关。增长的最大驱动力增长的主要驱动力。我们正在制作运动装,篮球,乔丹,跑步团体训练,但总体而言,男女不限,并且在数字化的带领下,在整个市场中也是广泛的。
然后关于看到美国中国动态影响的问题,我们最近没有看到对我们业务的任何影响。随着我们进入20财年,我们继续看到强劲的势头。
NIKE在中​​国的消费者情绪实际上非常强劲。多年来,我们已经做了很多努力,与市场联系,采取洞察力来推动创新和信息传递,正如我们所说的那样,中国的城市化。所以我们看到这种情况继续下去。它出现在结果中。我真的为中国的团队感到自豪,我们已经看到了我们看到的来自中国的完整的进攻结果。
Bob Drbul
And just on basketball. I just wonder if I could just zone in on a follow up. But it sounds as if NIKE has capitalized on the NBA jersey opportunity, recently created by designer RJ Barrett, ahead of the NBA free agency, what raw material colors have you guys staged, blue and orange or purple and gold? Can you just give us some insight in terms of how you're positioning for this weekend and the next few weeks?
而且只是在篮球上。 我只是想知道我是否可以直接进行跟进。 但听起来好像NIKE利用NBA球衣的机会,最近由设计师RJ Barrett创造,领先于NBA自由球员,你们上演的原料颜色是什么,蓝色和橙色,紫色和金色? 您能否就我们本周末和未来几周的定位情况向我们提供一些见解?
马克帕克
Good one. Okay. You obviously figured out March [ph] in my hometown? Yeah. Right. You got the coast covered? Well, okay. We got the spectrum covered -- the color spectrum. So we're ready for anything, certainly blue and orange, and purple and gold. But, yeah. No other insights other than I think we got the bases covered. Yeah. Thanks Bob.
好的。 好的。 你显然在家乡找到了三月[ph]?是啊。 对。 你有海岸覆盖? 哦,那好吧。 我们得到了覆盖的光谱 - 色谱。 所以我们已准备好做任何事情,当然是蓝色和橙色,紫色和金色。 但是,是的。 除了我认为我们已经涵盖了基础之外,没有其他见解。是啊。 谢谢鲍勃。
Bob Drbul
Thank you. Good luck.
谢谢。 祝好运。
Nitesh Sharan
Thanks, operator we'll take the next question, please.
谢谢,运营商,我们将采取下一个问题,请。
会议主持员
Your next question comes from Lauren Cassel with Morgan Stanley. Your line is open.
你的下一个问题来自Lauren Cassel与摩根士丹利。 你的线是开放的。
劳伦卡塞尔
Great, thanks so much. Could you maybe quantify the impact that the supply chain investments had on gross margin during the fourth quarter? And then my second question is just where do we sit here at the end of the fiscal year in terms of your manufacturing exposure to China? What percentage of that is coming into the U.S.? And then just any, any commentary on -- if he wouldn't raise prices, et cetera, should this go through?
太好了,非常感谢。 您能否量化第四季度供应链投资对毛利率的影响? 然后我的第二个问题是,就您在中国的制造业风险而言,我们在本财政年度结束时在哪里? 进入美国的比例是多少? 然后,任何评论,如果他不提高价格,等等,是否应该通过?
安迪坎皮恩
I'll take your first question on supply chain investments. The short answer is roughly 30 basis points in the fourth quarter. And just to clarify, those, that is because we capture investments that may be for the long term and our other cost of goods sold within margin. So it can be somewhat distorted in terms of current quarter product profitability.
我将就供应链投资提出第一个问题。 简短的回答是第四季度大约30个基点。 而且只是澄清那些,那是因为我们捕获了可能长期的投资以及我们在保证金内销售的其他商品成本。 因此,就当前季度产品的盈利能力而言,它可能会有些扭曲。
马克帕克
And Lauren, your second question again, sorry, was pricing levers with respect to China is that…
劳伦,你的第二个问题,对不起,对中国的定价杠杆就是......
劳伦卡塞尔
Yeah just the current manufacturing exposure to China? I think you guys have been, actively sort of trying to diversify just where do we sit at the end of the year and how much of that is coming into the U.S.?
仅仅是目前中国的制造业风险? 我想你们一直在积极尝试多元化,我们在年底的哪个地方进行多元化,以及有多少是进入美国?
安迪坎皮恩
Sure, I'll take that one as well. We, we continue to source product in China. We continue to source product in China. We do externally report that we produce about a quarter of our product in China for the globe. Our exposure in terms of product produced in China to North America is relatively modest. At the same time we see a great opportunity to continue and potentially expand the production of product in China, for China and for other markets.
The short of it is we've got a relatively agile approach to sourcing multiple nodes from a production and distribution perspective. And so while the dynamics are certainly -- while it is certainly dynamic out there with respect to trade, we're relatively well positioned as we always have been for macro dynamics.
当然,我也会接受那个。 我们,我们继续在中国采购产品。 我们继续在中国采购产品。 我们做外部报告称,我们在中国生产的产品约占全球的四分之一。 我们在中国生产的产品对北美的影响相对较小。 与此同时,我们看到了继续并可能扩大中国,中国和其他市场产品生产的良机。
缺点是我们从生产和分销的角度采用相对敏捷的方法来寻找多个节点。 因此,尽管动态是肯定的 - 虽然它在贸易方面肯定是动态的,但我们的宏观动态一直处于相对良好的位置。
马克帕克
And we see China continuing to be a critical part of our source space. For China, but also other parts of the world that will continue. Thank you, Lauren.
我们认为中国仍然是我们源头空间的关键部分。 对于中国而言,世界其他地区也将继续下去。 谢谢你,劳伦。
劳伦卡塞尔
Thank you so much.
非常感谢。
Nitesh Sharan
Operator will take the next question, please.
请运营商提出下一个问题。
会议主持员
Your next question comes from Brian Nagel with Oppenheimer. Your line is open.
你的下一个问题来自Brian Nagel和Oppenheimer。 你的线是开放的。
Brian Nagel
Hi, good afternoon. Thank you for taking my questions, I appreciate it. So of course, I want to talk a bit. We -- there -- clearly your currency neutral results were quite strong here, actually, very strong. There were indications of weakness elsewhere in Southwest in the United States. The question I have on that is, as you look at the data closer than we could, was there any more -- were there any more top line challenges through the period that maybe not been totally reflected in the aggregate results?
嗨,下午好。 感谢您提出我的问题,我很感激。 所以当然,我想谈谈。 我们 - 那里 - 显然你的货币中性结果非常强劲,实际上非常强大。 有迹象表明美国西南部其他地方存在弱势。 我对此的问题是,当你仔细观察数据时,还有更多 - 在整个期间是否还有更多的顶线挑战可能没有完全反映在总体结果中?
安迪坎皮恩
One challenge from a top line perspective is frankly a nice problem to have, Brian, which is, as we enter the year we've got a particularly strong demand. Its broad based and a couple of years where we have very strong demand relate to Air, NIKE AIR, which is obviously a distinctive innovation relative to NIKE. So to your point about dynamics out there in the marketplace, we've got an innovation that is obviously closely tied to and really powerful within our portfolio that being NIKE AIR. And as Mark mentioned, in his remarks, we are actually expanding our investment in Air manufacturing in the U.S., and that is directly related to demand that we weren't able to fully capture in the second half of this past year.
In other areas and apparel got very strong growth in apparel. And we're ramping up supply with respect to a few classifications where our revenue growth could have been greater based on the demand in the marketplace, particularly around fleece.
And then just overall, when we speak about our growth, we said that it's not really an extrapolation. It's not really just a correlation to what's going on in the market. It's about a transformation in NIKE. And most notably, that transformation is being fueled by innovation. So we're creating something new and different in the marketplace and digital. Again, we're creating something new and different in the marketplace in terms of the digital connection we have with consumers.
从顶线角度来看,一个挑战坦率地说是一个很好的问题,Brian,就在我们进入这一年的时候,我们的需求特别强劲。其广泛的基础和几年我们有非常强烈的需求涉及Air,NIKE AIR,这显然是相对于NIKE的独特创新。因此,关于市场中的动态,我们有一项创新,显然与我们的产品组合NIKE AIR紧密相关并且非常强大。正如马克所说,我们实际上在扩大对美国航空制造业的投资,这与我们在去年下半年无法完全掌控的需求直接相关。
在其他领域和服装的服装增长非常强劲。而且我们正在增加一些分类的供应量,根据市场需求,尤其是摇粒绒需求,我们的收入增长可能更大。
然后总的来说,当我们谈到我们的增长时,我们说它并不是真正的推断。这并不仅仅与市场上的情况有关。这是关于NIKE的转型。最值得注意的是,这种转变正受到创新的推动。所以我们在市场和数字领域创造了新的和不同的东西。同样,我们在与消费者的数字连接方面在市场上创造了新的和不同的东西。
马克帕克
A couple of other areas I call out quickly. There's the performance has actually been very strong. But I think there's more opportunity for us going forward. I mentioned women's and how we have double-digit growth for the year and it's been accelerating through the fourth quarter. But we're actually very bullish on the opportunity in women's going forward as we move into fiscal '20.
And then also called out core product under $100 price point products within footwear. And we have a whole refresh coming in the sort of core zone, not only with existing technologies being leveraged in that space, but unique design work that is going to refresh about 75% of that the styles in that product zone for NIKE. So that's going to create some more opportunity for us.
我快速呼唤的其他几个领域。 实际上表现非常强劲。 但我认为我们前进的机会更多。 我提到了女性以及我们今年如何实现两位数增长,并且一直在加速到第四季度。 但是,当我们进入20财年时,我们实际上非常看好女性未来的机会。
然后还在鞋类产品中以100美元以下的价格点出了核心产品。 我们在核心区域进行了彻底的更新,不仅现有技术在该领域得到充分利用,而且独特的设计工作将为NIKE刷新该产品区中75%的样式。 这样就可以为我们创造更多机会。
Brian Nagel
That's all.
就这样。
安迪坎皮恩
Thank you, Brian.
谢谢你,Brian。
Brian Nagel
I appreciate the detail. Thank you.
我很欣赏细节。 谢谢。
Nitesh Sharan
All right. Operator, we'll take our next question, please.
行。 接下来,请接受我们的下一个问题。
会议主持员
Your next question comes from Omar Saad with Evercore ISI. Your line is open.
你的下一个问题来自Omar Saad和Evercore ISI。 你的线是开放的。
奥马尔萨德
Hi, thanks for taking my question. Two questions actually, I wanted to ask first about your comments on RFID inventory, sharing the inventory in the wholesale channel. Kind of wondering what you're thinking about longer term, how you see inventory and inventory management evolving. What the opportunities are to either manage it differently, especially as you talk about matching kind of more diverse consumer demand more accurately?
And then my second question on the SNKRS app, obviously explosive growth there. How do you think about as you scale that platform, I don't know the saturation is the right word but how do you keep that growing and also keep it special and did you see, how big is that runway to create those unique experience for consumers through that platform before it starts to lose the special? Thanks.
嗨,谢谢你提出我的问题。 实际上有两个问题,我想首先询问您对RFID库存的评论,在批发渠道中共享库存。 有点想知道你在长期思考什么,你如何看待库存和库存管理的演变。 或者以不同的方式管理它的机会是什么,特别是当你谈到更准确地匹配更多样化的消费者需求时?
然后我对SNKRS应用程序的第二个问题,显然在那里爆发式增长。 当你扩展这个平台时,你怎么看待我,我不知道饱和度是正确的词,但是你如何保持这种增长并保持它的特殊性你是否看到,为了创造那些独特的体验,那条跑道有多大 消费者在通过该平台开始失去特殊之前? 谢谢。
马克帕克
Let me just touch on the RFID question first Omar. As I mentioned you were launching RFID across essentially we're in apparel beginning in the fall '19 season and that's going to enable all the footwear, the majority I should say of non-licensed apparel, through RFID and there QR technology. So that's a big upside for us in terms of our capability to dramatically improve our inventory visibility and accuracy. I think across the marketplace and throughout the supply chain. And ultimately that's going to allow us to serve consumers with the product that they want, when they want it.
So the consumer up upside on this is actually quite powerful. And then we're going to rollout through fiscal '20 and scale the capabilities that we have within RFID globally across our own doors and over time I think we see RFID is a key capability throughout owned and partner retail supply chains. So I think this will help us create the capability to grow profitably across the breadth of the portfolio and ultimately, again it's putting ourselves in position to serve consumers in a way that gets them the product that they need when they want it and where they want it.
让我先谈谈奥马尔的RFID问题。正如我所提到的那样,我们正在推出基本上我们在19秋季开始服装的RFID,并且这将通过RFID和QR技术实现所有鞋类,我应该说的非授权服装。因此,就我们大幅提高库存可视性和准确性的能力而言,这对我们来说是一个很大的好处。我想整个市场和整个供应链。最终,这将使我们能够在他们想要的时候为消费者提供他们想要的产品。
因此消费者对此的好处实际上非常强大。然后我们将在20财年推出并在全球范围内扩展我们在RFID全球范围内的能力,随着时间的推移,我认为我们认为RFID是整个自有和合作零售供应链的关键能力。因此,我认为这将有助于我们创造在整个投资组合中实现盈利增长的能力,并最终使我们能够以一种方式为消费者提供服务,从而在他们需要的时候为他们提供所需的产品以及他们想要的地方它。
安迪坎皮恩
And then Omar I will take your question on sneakers. We still see tremendous opportunity with respect to sneakers. I will give you some dimension on where we see that opportunity. In terms of what you referred to as kind of special nature of the product that were launching on sneakers. We still supply a very small percent of the demand that were seeing on sneakers. In fact just this morning, we launched a few pretty unique collaboration and again saw sell out within minutes. That's fantastic in terms of the heat that some of our styles create, but also an opportunity.
Couples of other opportunities within sneakers are apparel. What we done with apparel and in limited cases where we've launched apparel either collaboration or apparel innovation we see an incredible demand and we really have. It's almost overstating it to say we scratched the surface in terms of the heat we can create and connectivity to consumers around apparel.
Women's is another great opportunity through the sneakers app and then two last dimensions I speak to product creation, that's done with the membership data that we get through the sneakers app in mind.
We launched the shoe in this past year. Based on data and analytics relatively Dominican community in New York, which was incredibly well received based on demand and branch. Around that we also see the opportunity, as Mark touched on, to launch innovation directly to members. Sneaker is for people who love the innovation that we provide in the app.
And then finally, what both of us touched on is we often focus on the businesses that we have here in North America because we all experience them as consumers here in North America but we got a tremendous potential to continue to expand the sneakers app globally geographically in markets around the world.
然后奥马尔我会把你的问题放在运动鞋上。我们仍然看到了运动鞋的巨大机会。我会告诉你一些我们看到这个机会的方面。就你所说的在运动鞋上推出的产品的特殊性而言。我们仍然只提供运动鞋所需的一小部分需求。事实上,就在今天早上,我们推出了一些非常独特的合作,并且在几分钟之内再次出售。就我们的一些款式创造的热量来说,这是太棒了,但也是一个机会。
运动鞋内其他机会的夫妻都是服装。我们用服装做了什么,在我们推出服装或服装创新的有限情况下,我们看到了令人难以置信的需求,我们真的有。这几乎夸大了它说我们在创造的热量和服装消费者的连接方面划破了表面。
女性是通过运动鞋应用程序的另一个绝佳机会,然后是我对产品创建的最后两个维度,这是通过我们通过运动鞋应用程序考虑的会员数据完成的。
我们在过去一年推出了这款鞋。基于纽约相对多米尼加社区的数据和分析,根据需求和分支获得了令人难以置信的收益。在此之前,我们也看到了马克所提到的机会,直接向成员推出创新。 Sneaker适合喜欢我们在应用程序中提供的创新的人。
最后,我们所触及的是我们经常关注我们在北美的业务,因为我们都在北美作为消费者体验过它们,但我们在全球范围内继续扩展运动鞋应用程序的巨大潜力在世界各地的市场。
马克帕克
I have to add that the core answer to your question about sustaining the heat in sneakers is going to be the product itself. So the strength of the product, how we refresh it, making sure supply demand is in the right ratio and now the whole experience on sneakers is going to continually evolve I think to make it a very compelling kind of have to check back in day to day comp experience.
我必须补充一点,关于在运动鞋中保持热量的问题的核心答案将是产品本身。 因此,产品的实力,我们如何更新它,确保供应需求的比例正确,现在整个运动鞋的体验将不断发展我认为这是一个非常引人注目的类型,必须在白天检查 日复合体验。
Nitesh Sharan
Thank you, Omar.
谢谢,奥马尔。
奥马尔萨德
Understood. Thank you.
了解。 谢谢。
Nitesh Sharan
Operator we will take our next question please.
接下来请问我们下一个问题。
会议主持员
Your next question is from Jim Duffy with Stifel. Your line is now open.
你的下一个问题来自Jim Duffy和Stifel。 你的生产线现已开放。
吉姆达菲
Thanks. Hope you're all doing well. I'm interested in the comments on digital and physical intersection and how successful that's been recruiting new customers to the digital ecosystem. Does that make you rethink the role of physical retail in the go to market strategies? And then maybe this will dovetail with my second question. With respect to the key city strategies, are there cities you would highlight as being further along in demonstration of the efficacy of that strategy?
谢谢。 希望你们都做得很好。 我对数字和物理交叉点的评论以及为数字生态系统招募新客户的成功感兴趣。 这是否会让您重新思考实体零售在市场策略中的作用? 然后这可能与我的第二个问题相吻合。 关于重点城市战略,您是否会强调哪些城市可以进一步展示该战略的功效?
马克帕克
Well, we see the first of all, the intersection of physical and digital is going to continue to be more and more intimate relationships. I think we're looking at a lot of experimentation, trial and error learning from some of the tests that we're doing. Ultimately, it's about making the experience physically or digitally more richer, more dimensionalized experience for consumers. We are saying where we have those digital connections through like NIKE app at retail, we're seeing the engagement from consumers rise significantly. And the actual spend per consumer in those cases jumps up dramatically.
So this is something that we don't think it's just a -- it's not just a current trend, this is the future of the fusion of digital and physical is going to continue. And this is a huge priority. It's a source of investment for us. It's ultimately around how do we better serve customers members. And you'll continue to see us evolve that dramatically. And our ambition is to lead in that space.
好吧,我们首先看到,物理和数字的交叉将继续成为越来越亲密的关系。 我想我们正在从我们正在进行的一些测试中看到大量的实验,试验和错误学习。 最终,它是为体验或数字化体验提供更丰富,更具维度的消费者体验。 我们在零售店通过类似NIKE应用程序说我们拥有这些数字连接的地方,我们看到消费者的参与度显着上升。 在这些情况下,每位消费者的实际支出大幅增加。
所以这是我们认为不仅仅是一个 - 它不仅仅是当前的趋势,这是数字和物理融合的未来将继续下去。 这是一个重中之重。 这是我们的投资来源。 最终我们如何更好地为客户提供服务。 而且你会继续看到我们发展得非常惊人。 我们的目标是领导这个领域。
安迪坎皮恩
And then to your question, on key cities, we're seeing over indexing growth in our key cities as compared to the countries in which they are. We're also seeing over indexing results from a brand perspective. Our brand is the number one brand in each of those key cities. I would tell you that in terms of prioritization, which I think was the spirit of your question, our priorities have been in bringing our Consumer Direct offerings to life, first in London, New York, and Shanghai.
So that's where you see us having invested in the new houses of innovation in New York and Shanghai, which do -- that is a bit of a segue from what Mark was just speaking to merging physical and digital in an experience that the consumer really hasn't had for NIKE or anyone else in the marketplace. Those experiences have well exceeded our expectations.
LA is another market where we've started to bring this to life with our smaller format, concept NIKE Live. So I would say that to answer your question, in short, London, New York and Shanghai, I think, are the cities where we're furthest along. But we've got really energized teams in each of the key cities. In fact, we just had all of our key city teams not just jammed together here a couple of weeks ago, at our headquarters to share best practices and learnings and align on how to leverage what we can create globally or in one key city and another key city. So we really think feel great about the progress we're making against that offense.
然后就你的问题而言,在主要城市,我们看到主要城市的指数增长与其所在的国家相比有所增长。从品牌角度来看,我们也看到了索引结果。我们的品牌是这些主要城市中的头号品牌。我会告诉你,在优先级方面,我认为这是你问题的精神,我们的优先事项是将我们的消费者直销产品变为现实,首先是在伦敦,纽约和上海。
那么你就是在那里看到我们在纽约和上海投资了新的创新之家,这有点像马克刚刚谈到融合物理和数字这种消费者真正拥有的体验。不适用于NIKE或市场上的任何其他人。这些经历远远超出了我们的预期。
洛杉矶是另一个我们已经开始用我们的小型格式NIKE Live开始实现这一目标的市场。所以我想说回答你的问题,简而言之,伦敦,纽约和上海,我认为,是我们最远的城市。但是我们在每个主要城市都拥有充满活力的团队。事实上,我们刚刚让我们所有的主要城市团队不仅在几周前在我们的总部挤在一起,在我们的总部分享最佳实践和学习,并协调如何利用我们在全球或一个关键城市和另一个城市创造的东西。重点城市。因此,我们真的认为我们对这一进攻所取得的进展感觉很棒。
Nitesh Sharan
Thanks, Jim. Operator, we will take our last question, please.
谢谢,吉姆。 接下来,请接受我们的最后一个问题。
会议主持员
Your last question comes from Sam Poser with Susquehanna. Your line is open.
你的最后一个问题来自Sam Poser和Susquehanna。 你的线是开放的。
Sam Poser
Thank you for taking my question. I was really wondering, about how you view your brands. As a follow-up on how you view your brand's perceived in China. Somebody said that you were perceived -- other brands were perceived as American or U.S. brands or German brands. But NIKE is perceived as NIKE. Love to get your comment on that. And I have one other question.
谢谢你提出我的问题。 我真的很想知道你如何看待自己的品牌。 作为您如何看待您的品牌在中国的感知的后续行动。 有人说你被认为 - 其他品牌被认为是美国或美国品牌或德国品牌。 但是NIKE被认为是NIKE。 很想得到你的评论。 我还有一个问题。
安迪坎皮恩
Sure, Sam, thanks for the question. I'll start. Yes, as both Mark and I said, our approach has been to of China for China. And that's not a new approach. That approach is not based on dynamics of late. That's been the approach we've had for China for two, three decades. And it ranges from the strong leadership team we have in place there with local talent that understands the consumer. Obviously, in our history, it dates back to our sourcing of product in China.
Over the years, it's been about us fueling the passion for sport and participation in sport, not simply being a commercial enterprise in China, but having a bigger view in terms of the purpose and the impact that we could create, in terms of the lives of consumers in China.
And then that last point extends to our relationship with the Ministry of Sport and Education. Our partnerships there as well as our partnerships, more probably out in front in terms of the global impact of the teams, athletes and Federation's in China, but why we're invested in sponsoring those teams and athletes and federations is because of their impact on local consumers in China.
当然,山姆,谢谢你的提问。我会开始的。是的,正如马克和我所说的那样,我们对中国采取的做法是针对中国的。这不是一种新方法。这种方法不是基于最近的动态。这是我们在过去二三十年来为中国所采取的方法。它包括我们现有的强大领导团队以及了解消费者的本地人才。显然,在我们的历史中,它可以追溯到我们在中国的产品采购。
多年来,它一直是关于我们激发对体育和参与体育的热情,而不仅仅是在中国的商业企业,而是在生活方面对我们可以创造的目的和影响有更大的看法。中国的消费者。
然后,最后一点延伸到我们与体育和教育部的关系。我们在那里的伙伴关系以及我们的伙伴关系,更可能是在团队,运动员和联合会在中国的全球影响方面,但为什么我们投资赞助这些团队,运动员和联合会是因为它们对中国本土消费者。
Sam Poser
Thank you. And then secondly --
谢谢。 其次 -
马克帕克
And also as the insights that we're getting for China are actually helping us create China that are products that's more relevant for China but also other parts of the world. So this isn't about importing Western concepts into China as much as it is trying to actually take the insights we gain in China and use it to enrich our global position as a brand and as a product offering. So it's truly not just local for local. It's China putting us in a position to be a better global company.
此外,我们对中国的见解实际上正在帮助我们创造中国,这些产品与中国以及世界其他地区更相关。 因此,这不是将西方概念引入中国,而是试图实际获取我们在中国获得的见解,并利用它来丰富我们作为品牌和产品的全球地位。 所以它真的不仅仅是本地的本地。 这是中国让我们成为一个更好的全球公司。
Sam Poser
Thank you. And then just to follow-up on a prior question. The RFID, does this mean with your core partners, Nordstrom and Foot Locker and so on Dick's and so on, that you will be able to overtime, interact with them and maybe interact between your systems to be able to make your inventory access more efficiently?
谢谢。 然后只是跟进先前的问题。 RFID,这对你的核心合作伙伴,Nordstrom和Foot Locker以及Dick等等意味着,你将能够加班,与他们互动,并可能在你的系统之间进行交互,以便更有效地进行库存访问?
马克帕克
Yes. Sorry. Sam, did you add more to that question. Go ahead.
是。 抱歉。 山姆,你是否在这个问题上添加了更多内容。 前进。
Sam Poser
Well, yes, and I'd love color and I'm here [ph] to say something else. But go ahead.
嗯,是的,我喜欢颜色,我在这里[ph]说些别的话。 但是继续吧。
马克帕克
Yes. RFID provides us an opportunity to do what we aspire to do, which is connect the marketplace and do that through our NIKE Direct business, but also through strategic wholesale partners, partners that we view as being part of the NIKE Network of the future. We are already testing the use of RFID in being able to give consumers greater visibility into product down to the style, color and size that they're looking for.
And I'd say that's probably the sharpest and most intuitive aspect of this opportunity is visibility into the inventory for a company like NIKE with the breadth and depth of our portfolio is somewhat limited across our broad distribution within the marketplace, being able to leverage our RFID to give almost 100% visibility into what we have, by style, color and size across our marketplace is an incredible opportunity in terms of meeting consumer demand real time in the moment.
是。 RFID为我们提供了一个机会,可以做我们渴望做的事情,这是通过我们的NIKE Direct业务连接市场并通过战略批发合作伙伴,我们视为未来NIKE网络的一部分的合作伙伴。 我们已经在测试RFID的使用,以便能够让消费者更好地了解产品,直到他们正在寻找的款式,颜色和尺寸。
而且我认为这个机会中最敏锐和最直观的方面是对NIKE这样的公司的库存的可见性,我们的投资组合的广度和深度在我们在市场中的广泛分布有限,能够利用我们的 RFID可以在我们的市场中提供几乎100%的可视性,包括我们所拥有的,风格,颜色和尺寸,这对于实时满足消费者需求而言是一个难以置信的机会。
Sam Poser
And then lastly, for your speed initiative -- with your speed initiative, how long do you get to double the speed or beyond that this RFID will certainly help that?
最后,为了您的速度倡议 - 凭借您的速度主动性,您需要多长时间才能将速度提高一倍或超过此速度,RFID肯定会有所帮助?
安迪坎皮恩
Yes. Well, that's one of the measures of success. We feel really good about the progress we're making. On doubling the percentage of products and what we call one half the time to market. We've seen some really strong results over the past year. And we expect that to continue through the next year. And a lot of that effort is led by what we call the Express Lane. And Express Lane as I mentioned, I think, I commented that 20% of our product, sale revenue in EMEA is actually coming from our Express Lane initiative.
So we see the speed initiative for NIKE, the time to market cut in half initiative, really accelerating through this next fiscal year. And it's ultimately going to be a big competitive advantage for us.
是。 嗯,这是成功的衡量标准之一。 我们对我们取得的进展感到非常满意。 将产品的百分比和我们称之为一半上市时间的产品加倍。 我们在过去一年中看到了一些非常强劲的结果。 我们预计这将持续到明年。 很多努力都是由我们称之为Express Lane的。 正如我提到的Express Lane,我认为,我评论说我们20%的产品,EMEA的销售收入实际上来自我们的Express Lane计划。
所以我们看到NIKE的速度倡议,上市时间缩短了一半,在下一个财政年度真正加速。 它最终将成为我们的一大竞争优势。
马克帕克
Thank you, Sam. And thank you, everybody. Thanks. Thank you for joining us today and we look forward to speaking with you next quarter. Take care. Bye.
谢谢,山姆。 谢谢大家。 谢谢。 感谢您今天加入我们,我们期待下个季度与您交流。 照顾自己。再见。
会议主持员
This concludes today's conference call. You may now disconnect.
16---
今天的电话会议结束了。 您现在可以断开连接。
16---
相关问题
互联网券商的港股、美股开户教程
如果您对美股 或者 港股也感兴趣, 或者想要了解如何开户, 可以加我wechat: xiaobei006006, 同时也可以拉您进美股交流群哦。
最后的最后 祝大家都有一个美好的投资生活哦。
大家也可以关注【美股指南】公众号, 即可获得《小白投资美股指南(雪球「岛」系列)》电子书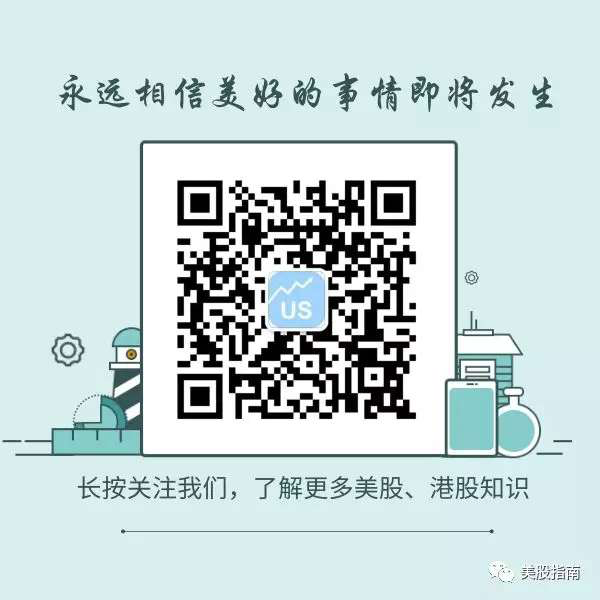 ---
写在最后
---
暂无回复。