Rite Aid Corporation (RAD) 首席执行官 John Standley 在 2020年 第一季度业绩 - 收益电话会议记录
Rite Aid Corporation (NYSE:RAD) Q1 2020 Results Earnings Conference Call June 26, 2019 5:00 PM ET
Rite Aid Corporation(纽约证券交易所代码:[RAD])2020年第一季度业绩收益电话会议2019年6月26日美国东部时间下午5:00
公司参与者
Byron Purcell - Senior Director, Treasury Services and Investor Relations
John Standley - Chief Executive Officer
Bryan Everett - Chief Operating Officer
Ben Bulkley - Chief Executive Officer at EnvisionRxOptions
Matt Schroeder - Chief Financial Officer
Byron Purcell - 财务服务和投资者关系高级总监
John Standley - 首席执行官
Bryan Everett - 首席运营官
Ben Bulkley - EnvisionRxOptions首席执行官
Matt Schroeder - 首席财务官
电话会议参与者
Mike Minchak - JPMorgan
Kevin Hartman - Goldman Sachs
Carla Casella - JPMorgan
William Reuter - Bank of America Merrill Lynch
Karru Martinson - Jefferies
David Cook - Wells Fargo
Mike Minchak - 摩根大通
凯文哈特曼 - 高盛
卡拉卡塞拉 - 摩根大通
威廉路透社 - 美国银行美林证券
Karru Martinson - Jefferies
大卫库克 - 富国银行
会议主持员
Good afternoon. My name is Kelly and I will your conference operator today. At this time, I would like to welcome everyone to the Rite Aid first quarter fiscal 2020 earnings conference call. All lines have been placed on mute to prevent any background noise. After the prepared remarks, there will be a question-and-answer session. [Operator Instructions].
Thank you. I would now like to turn the call over to Byron Purcell. Please go ahead.
下午好。 我的名字是凯莉,今天我将成为您的会议运营商。 在这个时候,我想欢迎大家参加Rite Aid第一季度财政2020年财报电话会议。 所有线路都已静音以防止任何背景噪音。 在准备好的评论之后,将会有一个问答环节。 [操作员说明]。
谢谢。 我现在想把这个电话转到拜伦赛尔。 请继续。
Byron Purcell
Thank you and good evening everyone. We welcome you to our first quarter earnings conference call. On the call today with me are John Standley, Chief Executive Officer, Bryan Everett, Chief Operating Officer, Ben Bulkley, Chief Executive Officer of EnvisionRxOptions and Matt Schroeder, Chief Financial Officer. On today's call, John, Bryan and Ben will provide an update on the business, Matt will provide an update on our first quarter results and review guidance for fiscal 2020 and then we will take questions.
As we mentioned in our release, we are providing slides related to the material we will be discussing today. These slides are provided on our website, www.riteaid.com, under the Investor Relations Information tab. We will not be referring to them in our remarks, but hope you will find them helpful as they summarize some of the key points made on the call.
Before we start, I would like to remind you that today's conference call includes certain forward-looking statements. These forward-looking statements are presented in the context to certain risks and uncertainties that can cause actual results to differ. These risks and uncertainties are described in our press release, in item 1A of our most recent Annual Report on Form 10-K and other documents that we file or furnish to the Securities and Exchange Commission.
Also, we will be using certain non-GAAP measures in our release and in the accompanying slides. The definition of these non-GAAP measures along with the reconciliation to their related GAAP measure are described in our press release and slides.
With these remarks, I would now like to turn it over to John.
谢谢大家晚上好。我们欢迎您参加我们的第一季度收益电话会议。今天与我同意的是John Standley,首席执行官,首席运营官Bryan Everett,EnvisionRxOptions首席执行官Ben Bulkley和首席财务官Matt Schroeder。在今天的电话会议上,John,Bryan和Ben将提供有关业务的最新信息,Matt将提供我们第一季度业绩的最新情况以及2020财年的审核指南,然后我们将提出问题。
正如我们在发布中提到的,我们正在提供与我们今天将要讨论的材料相关的幻灯片。这些幻灯片在我们的网站www.riteaid.com上的"投资者关系信息"选项卡下提供。我们不会在发言中提及它们,但希望您能够发现它们有用,因为它们总结了电话会议中提出的一些要点。
在我们开始之前,我想提醒您,今天的电话会议包括某些前瞻性陈述。这些前瞻性陈述是针对某些可能导致实际结果不同的风险和不确定因素而呈现的。这些风险和不确定性在我们的新闻稿中,我们最近的10-K表年度报告第1A项以及我们向美国证券交易委员会提交或提供的其他文件中有所描述。
此外,我们将在发布和随附的幻灯片中使用某些非GAAP指标。我们的新闻稿和幻灯片中描述了这些非GAAP指标的定义以及与其相关GAAP指标的调节。
有了这些评论,我现在想把它转交给约翰。
John Standley
Thanks Byron and thanks everyone for joining us on today's call. While first quarter results did not meet our expectations due to prescription reimbursement rate pressure in the retail pharmacy segment and margin compression in the pharmacy services segment, we are pleased with improvements in our topline growth and operating efficiency in the retail pharmacy segment and Medicare Part D revenue growth in the pharmacy services segment. We believe that enhancements made to the McKesson supply agreement, generic purchasing improvements, revenue growth and the benefits of actions we have taken to reduce costs should drive improved results in both segments for the remainder of the year.
In addition, we recently formed two strategic partnerships that will help us better meet the needs of our customers heading forward. The key element of our strategy is to drive a digital transformation that delivers personalized and seamlessly connected experiences to our customers across all in-store and online touchpoints.
Last week, we announced an exciting new partnership with Adobe to leverage the Adobe Experience Cloud and helping us bring this vision to life. Through this partnership, we will gain access to real-time personalization, deep customer journey analytics, content management, and advertising capabilities to enhance our digital and marketing solutions while forming deeper relationships with our customers. This partnership will allow us to combine Rite Aid's health and wellness expertise with strategic guidance and operational support from Adobe specialists as we seamlessly connect our pharmacy, retail stores, and online customer journey.
We also know that expanding our own brand offering presents a tremendous opportunity to grow our business while delivering outstanding value to our customers. To help make the most of this opportunity, we have partnered with UNFI to introduce their Wild Harvest brand to Rite Aid stores in the second quarter. The Wild Harvest product line includes natural and organic items that will expand our current offering and further support our wellness transformation in the front-end. Bryan will have more information on this partnership later in the call.
We are excited to be partnering with both Adobe and UNFI, and we will continue seeking out best-in-class partnerships with industry leaders to accelerate innovation and provide engaging new experiences for our customers across all channels. As we transform our business, we are also making significant operational progress as reflected in our first quarter results for key areas of our business. Our continued success with clinical pharmacy services and other script growth initiatives helped drive a strong 3.7% increase in same-store prescription count, which exceeded our expectations and is our best script count performance in four years.
In the front-end, we generated critical top line momentum at our focused front-end categories and delivered positive year-over-year growth of 0.3% when excluding cigarettes and tobacco products, and we continue to demonstrate good cost control as we also benefited from steps we have taken to reduce our cost structure which allowed us to more than fully offset the anticipated reduction in TSA revenue. We achieved these results in the face of continued reimbursement rate pressure.
感谢Byron,感谢大家今天的电话加入我们。由于零售药房部门的处方报销率压力以及药房服务部门的保证金压缩,第一季度业绩未达到我们的预期,我们对零售药房部门和Medicare D部分的我们的一线增长和运营效率的改善感到高兴。药房服务部门的收入增长。我们认为,对McKesson供应协议,通用采购改进,收入增长以及我们为降低成本采取的措施所带来的好处的改进应该会在今年剩余时间内推动这两个细分市场取得更好的成果。
此外,我们最近成立了两个战略合作伙伴关系,这将有助于我们更好地满足客户前进的需求。我们战略的关键要素是推动数字化转型,为所有店内和在线接触点的客户提供个性化和无缝连接的体验。
上周,我们宣布与Adobe建立激动人心的新合作伙伴关系,以利用Adobe Experience Cloud并帮助我们实现这一愿景。通过这种合作关系,我们将获得实时个性化,深入的客户旅程分析,内容管理和广告功能,以增强我们的数字和营销解决方案,同时与客户建立更深层次的关系。这种合作伙伴关系将使我们能够将Rite Aid的健康和保健专业知识与Adobe专家的战略指导和运营支持相结合,因为我们可以无缝连接我们的药房,零售店和在线客户之旅。
我们也知道,扩大我们自己的品牌产品为我们的业务发展提供了巨大的机会,同时为我们的客户提供了卓越的价值。为了充分利用这个机会,我们与UNFI合作,在第二季度将其Wild Harvest品牌介绍给Rite Aid商店。 Wild Harvest产品系列包括天然和有机产品,这些产品将扩展我们目前的产品,并进一步支持我们在前端的健康转型。布莱恩将在电话会议后期获得有关此合作伙伴关系的更多信息。
我们很高兴能与Adobe和UNFI合作,我们将继续寻求与行业领导者建立一流的合作伙伴关系,以加速创新,并为所有渠道的客户提供引人入胜的新体验。在我们改变业务的同时,我们也正在取得重大的业务进展,这反映在我们业务关键领域的第一季度业绩中。我们在临床药房服务和其他脚本增长计划方面的持续成功帮助推动了同店处方数增加了3.7%,这超出了我们的预期,是我们四年来最好的脚本数量表现。
在前端,我们在我们专注的前端类别中产生了关键的顶线动力,并在排除卷烟和烟草产品时实现了0.3%的同比增长,并且我们继续展示良好的成本控制,因为我们也从中受益从我们采取的措施来减少我们的成本结构,这使我们能够完全抵消TSA收入的预期减少。面对持续的报销率压力,我们取得了这些成果。
We expect our quarterly run rate of EBITDA to improve as we complete our generic bidding activity and those cost savings are fully recognized in our results. In our pharmacy services segment, results for our EnvisionRxOptions PBM were impacted by margin compression in the commercial business and key investments we are making to support current year and future growth. At the same time, we continue to see strong growth in Medicare Part D revenue and are excited about the progress we are making in the current 2020 commercial selling season. We are also improving operational efficiencies as we look to further leverage the unique offerings of Envision in delivering a higher level of patient care.
Looking ahead, we are taking significant steps to transform our business and deliver enhanced customer experiences as we accelerate our Path to the Future initiative. These efforts are helping us identify significant opportunities to drive further growth and operating efficiency and include building solutions to work with regional health plans to improve patient health outcomes, optimizing SKUs in our front-end offering to free up working capital, improve front-end profitability, and improve the customer experience, assessing our pricing and promotional strategy and a continued review of our cost structure which includes opportunities to use technology and vendor partners to help reduce costs. While still early in the process, we expect these initiatives to drive significant value in fiscal 2021 and beyond while reducing our reliance on traditional pharmacy reimbursement rate models.
With that, I will turn it over to our Chief Operating Officer, Bryan Everett, for additional details about our go-forward strategy and an update on our key initiatives. Bryan?
我们预计,随着我们完成通用竞标活动,我们的季度EBITDA率将会提高,并且我们的结果将充分认识到这些成本节约。在我们的药房服务部门,我们的EnvisionRxOptions PBM的结果受到商业业务的利润率压缩以及我们为支持当前和未来增长而进行的关键投资的影响。与此同时,我们继续看到Medicare D部门收入的强劲增长,并对我们在2020年商业销售季节取得的进展感到兴奋。我们还希望进一步利用Envision独特的产品来提供更高水平的患者护理,从而提高运营效率。
展望未来,我们正在采取重大举措来改变我们的业务,并在我们加速实现未来之路计划时提供更好的客户体验。这些努力正在帮助我们确定推动进一步增长和运营效率的重要机会,并包括构建解决方案以与区域健康计划合作以改善患者健康结果,优化我们前端产品中的SKU以释放营运资金,提高前端盈利能力,改善客户体验,评估我们的定价和促销策略,并持续审查我们的成本结构,包括使用技术和供应商合作伙伴帮助降低成本的机会。虽然仍处于早期阶段,但我们预计这些举措将在2021财年及以后的推动下实现重大价值,同时减少对传统药房报销费率模式的依赖。
有了这个,我将把它交给我们的首席运营官Bryan Everett,了解有关我们的前瞻战略和我们关键计划的更新的更多细节。布莱恩?
布莱恩埃弗雷特
Thank you, John, and thanks again to everyone for joining the call. I would like to start by saying that I am excited by the momentum we are building as a team and optimistic about the opportunities ahead of us as we begin to see our transformation come to life. A key highlight has been our success with clinical pharmacy initiatives that helped us deliver our fourth consecutive quarter of same-store prescription count growth and as John mentioned, our best performance in four years.
Additionally, we were able to follow up last year's record number of immunizations by nearly doubling our first quarter ancillary immunizations which protect our customers against conditions like shingles, pneumonia, measles and whooping cough. To accelerate this growth, we are providing additional prompts for ancillary vaccines like TDaP. I would like to thank our dedicated pharmacy teams for providing a high level of care and service to our customers, resulting in this business growth.
In addition to this organic growth, we also continued to invest in prescription file buys and have an increased plan of $60 million for fiscal year 2020. We will continue to closely monitor the marketplace for file buy opportunities. Additionally, we continue to work with our payor partners to gain access to limited and preferred networks. As part of this effort, we recently regained access to Anthem's managed Medicaid network.
Our continued success in these areas will be critical as we implement our Path to the Future strategy and work to help payors provide a higher level of care. To achieve this, we will continue to focus on driving operational efficiencies that free up time for our pharmacists to deliver best-in-class clinical pharmacy services through our AIM strategy. We believe these pharmacy services represent our gateway into value-based care and are best opportunity to drive positive patient health outcomes.
We are also generating important momentum in the front-end. Quarter one was the first quarter in 12 quarters that we delivered positive front-end same-store sales minus cigarettes and tobacco products. We had particularly strong sales in consumables, personal care and OTC items, while also benefiting from the Easter shift. As we re-imagine our front-end business, we continue to expand our health and wellness offering by introducing additional Better-For-You items, including more natural, organic and cleaner or free-from products. As John mentioned, we recently entered into an agreement with UNFI to have over 180 new Wild Harvest food items to the majority of our stores. The Wild Harvest line is a brand of natural and organic items and start to hit store shelves next month.
Another area of focus on the front-end continues to be growing own brand penetration over the next few years. We believe this area presents enormous potential and our go forward plan introduces new items, enhances our product mix and additional consideration to how we market and promote these items. One example of our own brand focus is the successful recent expansion of our iconic Thrifty Ice Cream brand to Idaho, Oregon and Washington. We are currently planning to expand the Thrifty Ice Cream brand to additional markets in the East. We are also gearing up for the re-launch of our best-selling Rite Aid pharmacy OTC brands later in the second quarter.
谢谢你,约翰,再次感谢大家加入电话会议。我首先要说的是,我对我们作为一个团队建设的势头感到兴奋,并对我们面前的机遇感到乐观,因为我们开始看到我们的转变变为现实。一个重要的亮点是我们在临床药房计划方面取得的成功,这些计划帮助我们连续第四个季度实现了同店处方数的增长,正如John所说,这是我们四年来的最佳表现。
此外,我们能够跟踪去年创纪录的免疫接种数量,使我们的第一季度辅助免疫接种率增加近一倍,这些免疫接种可以保护我们的客户免受带状疱疹,肺炎,麻疹和百日咳等疾病的影响。为了加速这种增长,我们正在为TDaP等辅助疫苗提供额外的提示。我要感谢我们的专业药房团队为我们的客户提供高水平的服务和服务,从而实现业务增长。
除了这种有机增长之外,我们还继续投资处方文件购买,并在2020财年增加了6000万美元的计划。我们将继续密切关注市场的文件购买机会。此外,我们将继续与我们的付款合作伙伴合作,以获得对有限和首选网络的访问权限。作为这项工作的一部分,我们最近重新获得了Anthem管理的医疗补助网络。
随着我们实施"未来之路"战略并努力帮助付款人提供更高水平的服务,我们在这些领域的持续成功至关重要。为实现这一目标,我们将继续专注于提高运营效率,为我们的药剂师腾出时间,通过我们的AIM战略提供最佳的临床药房服务。我们相信这些药房服务是我们进入基于价值的医疗服务的门户,也是推动患者健康成果积极的最佳机会。
我们也在前端产生了重要的动力。第一季度是12个季度的第一季度,我们提供了正面的同店销售额减去卷烟和烟草产品。我们在消耗品,个人护理和OTC产品方面的销售额特别强劲,同时也受益于复活节的转变。随着我们重新设想我们的前端业务,我们通过推出额外的Better-For-You产品继续扩展我们的健康和保健产品,包括更多天然,有机和清洁或免费产品。正如约翰所说,我们最近与UNFI达成协议,向我们的大多数商店提供超过180种新的Wild Harvest食品。 Wild Harvest系列是天然和有机产品的品牌,下个月开始上架。
未来几年,关注前端的另一个领域仍然是增加自己的品牌渗透率。我们相信这个领域具有巨大的潜力,我们的前瞻计划引入了新项目,增强了我们的产品组合,并进一步考虑了我们如何营销和推广这些产品。我们自己品牌关注的一个例子是我们标志性的Thrifty冰淇淋品牌最近成功扩展到爱达荷州,俄勒冈州和华盛顿州。我们目前正计划将Thrifty Ice Cream品牌扩展到东部的其他市场。我们也准备在第二季度晚些时候重新推出我们最畅销的Rite Aid药房OTC品牌。
Also during the first quarter, we began piloting the sale of CBD creams, lotions and lip balms at Rite Aid stores in Oregon and Washington to better meet the needs and preferences of our customers in those communities. Response from customers has been positive so far. In April, we announced plans to remove e-cigarettes and vaping products from all stores while also increasing the age to purchase tobacco products to 21 throughout the chain. We stated that we would implement both of these changes within 90 days. We are ahead of schedule in meeting both of those commitments and plan to have these changes fully implemented by July 1.
As we focus on delivering a higher level of care in the pharmacy and transforming our front-end business, we also know that today's consumers want to engage with brands in a number of different ways. Our digital business, although relatively small, grew 115% in the first quarter and continues to be an important priority for the company. We are excited to be creating an innovative retail offering that enhances our in-store experiences and creates a seamlessly connected journey for our customers across all touchpoints.
Our partnership with Amazon to launch Amazon Lockers at Rite Aid stores will help us take these efforts to an even higher level. Through Amazon Lockers, customers can visit select Rite Aid locations to pickup their Amazon packages from a secure locker. To-date, we have installed Amazon Lockers at over 300 store locations and our plan is to have this pickup option available in 900 stores by the end of quarter two. We have seen an increase in customer traffic in those stores and expect that to continue with the rollout of additional locker locations. A key aspect of our strategy is to grow our business by driving additional traffic into our existing network of stores to experience our retail offering and the high-level of service and care we provide. We believe that new initiatives like Amazon Locker give us a tremendous opportunity to achieve this critical objective.
In addition to our same day, no charge prescription home delivery for our wellness plus gold and silver members in the majority of our markets, we expanded our Instacart pilot to additional stores during the quarter as we continue to test this online and mobile app driven service to further enhance our home delivery capability. As we look to seamlessly connect our in-store and digital experiences, we are excited about our strategic partnership with Adobe and believe that it will be a game changer in how we engage with our existing customers and attract new customers. By leveraging Adobe Experience Cloud and the expertise of the Adobe team, we will be able to deliver highly personalized digital marketing offers and also make it easier to navigate and shop on our app and website in addition to the caring moments that our Associates deliver to customers in-store.
To help lead our marketing and merchandising transformation, we are pleased to welcome Erik Keptner who has been named to the newly created position of Chief Marketing and Merchandising Officer and officially joined our team earlier this week. Erik is an experienced retail executive who has proven that he can integrate and manage all aspects of an organization's marketing and merchandising assets to provide great customer experiences, operate efficiently and deliver growth. We are pleased to have Erik join our team and believe that combining the responsibilities of marketing and merchandising under one leader will help us further accelerate our efforts to create a seamlessly connected customer experience.
同样在第一季度,我们开始在俄勒冈州和华盛顿州的Rite Aid商店试销CBD乳霜,乳液和润唇膏,以更好地满足这些社区客户的需求和喜好。到目前为止,客户的回应是积极的。 4月份,我们宣布计划从所有商店中取出电子烟和vaping产品,同时将整个产业链中购买烟草产品的年龄提高到21岁。我们表示,我们将在90天内实施这两项变更。我们提前完成了这两项承诺,并计划在7月1日之前完全实施这些变更。
由于我们专注于在药房提供更高水平的医疗服务并改变我们的前端业务,我们也知道今天的消费者希望以多种不同的方式与品牌互动。我们的数字业务虽然相对较小,但在第一季度增长了115%,并继续成为公司的重要优先事项。我们很高兴能够创建一个创新的零售产品,增强我们的店内体验,并为所有接触点的客户创建无缝连接的旅程。
我们与亚马逊合作在Rite Aid商店推出Amazon Lockers将帮助我们将这些努力提升到更高的水平。通过亚马逊储物柜,客户可以访问精选的Rite Aid位置,从安全的储物柜中取出他们的亚马逊套餐。到目前为止,我们已经在超过300家商店安装了亚马逊储物柜,我们的计划是在第二季度末之前在900家商店中提供这种提货选项。我们已经看到这些商店的客户流量增加,并期望继续推出额外的更衣室位置。我们战略的一个关键方面是通过将额外的流量引入我们现有的商店网络来发展我们的业务,以体验我们的零售产品以及我们提供的高水平服务和关怀。我们相信像亚马逊储物柜这样的新举措为我们提供了实现这一关键目标的巨大机会。
除了同一天,我们的健康以及大多数市场的金银会员都不收取处方送货上门服务,我们在本季度将Instacart试点扩展到其他商店,因为我们继续测试这个在线和移动应用驱动的服务进一步提升我们的送货上门能力。当我们希望无缝连接我们的店内和数字体验时,我们对与Adobe的战略合作伙伴关系感到兴奋,并相信它将改变我们与现有客户互动并吸引新客户的方式。通过利用Adobe Experience Cloud和Adobe团队的专业知识,我们将能够提供高度个性化的数字营销服务,并且除了我们的员工为客户提供的关怀时刻之外,还可以更轻松地在我们的应用和网站上进行导航和购物有存货。
为了帮助领导我们的营销和营销转型,我们很高兴地欢迎Erik Keptner,他已被任命为新任首席营销和营销官员,并于本周早些时候正式加入我们的团队。 Erik是一位经验丰富的零售主管,他已经证明他可以整合和管理组织营销和销售资产的各个方面,以提供卓越的客户体验,高效运营并实现增长。我们很高兴Erik加入我们的团队,并相信将营销和推销的责任结合在一个领导者身上将有助于我们进一步加快努力,创造无缝连接的客户体验。
As I conclude my remarks, I want to take a moment to sincerely thank our Rite Aid store associates, field leaders, distribution center partners and corporate team members for all that they are doing. I am truly inspired by the passion that our associates have as I visit our stores and distribution centers and engage with our team. Day-in and day-out, Rite Aid associates are working to bring our mission of improving the health and wellness of our communities to life and embracing this opportunity to test and learn from new initiatives. I look forward to working with our team as we accelerate our Path to the Future strategy and position our company for growth.
At this time, I would like to turn it over to EnvisionRxOptions CEO, Ben Bulkley, for an update on the pharmacy services segment. Ben?
在结束发言时,我想花一点时间真诚地感谢我们的Rite Aid商店员工,现场领导,配送中心合作伙伴和公司团队成员所做的一切。 当我访问我们的商店和配送中心并与我们的团队互动时,我真正受到了员工的热情的启发。 Rite Aid员工日复一日地致力于将我们社区的健康和健康改善生活,并借此机会测试和学习新举措。 我期待与我们的团队合作,加快我们的未来之路战略,并为公司的发展定位。
目前,我想将其转交给EnvisionRxOptions首席执行官Ben Bulkley,了解药房服务部门的最新情况。本?
Ben Bulkley
Thank you Bryan. Despite the margin compression John mentioned in the EnvisionRx first quarter results, we feel good about the progress we are making to grow our business. We are substantially ahead of prior year period in lives won in our commercial lines as well as in our Part D plan. The margin compression in quarter one is attributable to a few large off market contracts that did not renew last year. The bulk of the unfavorable year-over-year comparison will play out this year.
I am pleased to say we have renewed a number of very important client contracts in this last period as a result of a more disciplined account management process. We are also in process of modifying several contractual relationships that we expect will contribute positively to EBITDA in quarter two and beyond in fiscal year 2020. Our progress in obtaining more lives in the commercial business is because of our position as an independent pharmacy services alternative offering a transparency model. Not only do we see it in the numbers, but the clients and prospects that I continue to meet share their strong support for EnvisionRx as an essential option in the marketplace. There are also, from these conversations, very clear ways we can extend our relationship in enhancing our services and new product capabilities.
I have had the opportunity to spend more time with our technology and Laker teams. Technology is of course a key enabler of all of our businesses. Our adjudication systems capability remains a strong core on which we can build. Our strategy looking forward is to increase our technology investments to enhance our platform and add new revenue sources to the business. We are in a unique position to introduce capabilities to certain segments of the market because of our pass-through model.
To support our continued growth and our investments is a step-up in operational excellence as a way of doing business. There are significant opportunities for us to simplify the business, to limit the rework and improve quality for our teams and clients. We are very excited by the progress we are making here. Ultimately, our growth will always be based on providing better and better levels of service, delivering innovative new products and of course disciplined execution.
I would like to provide some additional details of the results of the efforts towards continued growth in the Medicare Part D enrollment. All told, over the past calendar year, we have gained approximately 108,000 lives in the Part D sector and now have roughly 648,000 enrolled Part D members for plan year 2019. Additionally, since the close of the plan year 2017, we have now increased our Part D membership total by well over 250,000 lives. In other words, the strategic decisions over the last few years are continuing to pay off. Most notably, our number of chooser members in our Med D plans has increased from 77,000 in calendar 2016 to 364,000 today.
As with Medicare Part D enrollment, specialty pharmacy continues to be an important opportunity in our go forward strategy and Envision specialty first quarter revenue continued its growth in this key area of our business. Year-over-year specialty revenues for the first quarter are favorable by approximately 23% compared to the first quarter of the previous year. We are also excited about the progress in the current 2020 commercial selling season with several regional and health plan RFPs in-house, a number of finalist opportunities and new regional health plans already in place. We now project our commercial membership total to increase by approximately 320,000 lives year-over-year and have several exciting prospects in the pipeline. Envision is well-positioned to take advantage of the consolidation that is occurring in the marketplace. On balance, we are very enthused by the progress we are making and the prospects for future growth.
谢谢,阿德里安。在第二季度,我们继续在实现既定目标方面取得进展。我们的盈利能力已有所改善,未来持续增长,进一步提高效率将有助于进一步实现我们的目标。我们对产品线进行了改进,以满足投资者对我们的替代资产类别和投资策略的需求。
我们的私营替代品AUM达到22亿美元,进一步实现了我们在该平台上缩小规模的目标。在这些方面,我想重申2019年剩余时间的主要目标。首先,我们继续瞄准中等投资业绩。此外,我们希望改善轨迹,零售和机构关闭,同时继续利用AGFiQ平台在量化投资,ETF和流动替代品领域建立这种独特的能力。
此外,我们希望在2022年之前将公司定位到50亿私人替代品,并满足我们2019年的SG&A指导。我要感谢AGF团队的所有人的辛勤工作。
我们现在将回答您的问题。...
Thank you for your time. Now I will turn it over to Matt Schroeder, our Chief Financial Officer, for more information on our financial results.
感谢您的时间。 现在我将把它交给我们的首席财务官Matt Schroeder,以获取有关我们财务业绩的更多信息。
Matt Schroeder
Thanks Ben and thanks to everyone for joining us today. On this evening's call, I will walk through our first quarter results and review our fiscal 2020 guidance. Revenues for the quarter were $5.4 billion, which were essentially flat to the prior year's first quarter results. Net loss from continuing operations was $99.3 million or $1.88 per diluted share versus a net loss from continuing operations of $41.7 million or $0.79 per diluted share in the prior year's quarter. Current year net loss was impacted by severance and restructuring charges related to our strategic initiatives and the reduction in adjusted EBITDA.
Adjusted net loss in the current quarter was $7.5 million or $0.14 per diluted share versus adjusted net income of $1 million or $0.02 per diluted share in the prior year quarter. Our decline in adjusted net loss was primarily due to a decline in adjusted EBITDA which was $110.3 million in the current quarter compared to $138 million in the prior year quarter. This was partially offset by a reduction in lease termination and impairment charges due to store closures in the prior year's quarter.
Retail pharmacy segment revenue for the quarter was $3.86 billion which was $33 million lower than last year's first quarter. Our increase in same-store sales was more than offset by the impact of store closures. Same-store sales increased 1.4% in the quarter. Front-end same-store sales were down 30 basis points and pharmacy same-store sales increased by 2.3% with same-store script count up 3.7% on a 30-day adjusted basis. Total retail pharmacy segment gross profit dollars in the quarter were $39 million lower than last year's first quarter and gross margin was 78 basis points lower as a percent of revenues.
Adjusted EBITDA gross profit was unfavorable to last year's first quarter by $43.8 million and 90 basis points worse as a percent of revenues. We face continued reimbursement rate pressures during the quarter that we were not able to fully offset with generic cost savings and same-store prescription count growth. As noted in our release, $12.5 million of the reimbursement rate decline was due to an adjustment to our estimated exposure for a retroactive billing from a state Medicaid agency.
Retail pharmacy segment SG&A expense for the quarter was $6.9 million and 41 basis points higher than last year's first quarter. The increase in SG&A expense was driven by an increase in restructuring related charges that were offset by an improvement of $23.7 million or 40 basis points as a percent of revenue in adjusted EBITDA SG&A. Our adjusted EBITDA SG&A improvement was driven by strong labor and expense control, including the effect of our previously announced restructuring, partially offset by lower TSA fee income from Walgreens.
Our pharmacy services segment had revenue of $1.57 billion which was an increase of $23 million or 1.5%. The increase was due to an increase in our Medicare Part D revenues. Adjusted EBITDA for the pharmacy services segment of $26.3 million was $7.5 million lower than last year's first quarter adjusted EBITDA of $33.9 million. Gross profit and margin were negatively impacted by margin compression in our commercial business. The decline in adjusted EBITDA was also driven by increases in SG&A expense as we continue to invest for future growth.
谢谢Ben,感谢大家今天加入我们。在今晚的电话会议上,我将介绍我们的第一季度业绩,并审查我们的2020财年指导。本季度的收入为54亿美元,与去年第一季度业绩基本持平。持续经营业务的净亏损为9930万美元或每股摊薄收益1.88美元,而上一季度的持续经营净亏损为4170万美元或每股摊薄收益0.79美元。本年度的净亏损受到与我们的战略举措相关的遣散费和重组费用以及调整后EBITDA的减少的影响。
本季度调整后的净亏损为750万美元或每股摊薄收益0.14美元,而去年同期的调整后净收入为100万美元或每股摊薄收益0.02美元。我们调整后净亏损的下降主要是由于本季度调整后EBITDA下降1.103亿美元,而去年同期为1.38亿美元。由于上一季度的商店关闭导致租赁终止和减值费用减少,部分抵消了这一影响。
本季度零售药房部门收入为38.6亿美元,比去年第一季度低3300万美元。我们同店销售额的增长被商店关闭的影响所抵消。本季度同店销售额增长1.4%。前端同店销售额下降30个基点,药店同店销售额增长2.3%,同店销售额在30天调整后增长3.7%。本季度零售药房部门毛利润总额比去年第一季度减少了3900万美元,毛利率为收入的百分比降低了78个基点。
经调整的EBITDA毛利不利于去年第一季度的4380万美元,而收入的百分比则下降了90个基点。我们在本季度面临持续的报销率压力,我们无法完全抵消通用成本节约和同店处方数增长。正如我们在发布中所指出的,1250万美元的报销率下降是由于我们对州医疗补助机构追溯性账单的估计风险进行了调整。
零售药房部门SG&A费用为690万美元,比去年第一季度高41个基点。 SG&A费用的增加是由于重组相关费用的增加,而调整后的EBITDA SG&A收入的百分比增加了2370万美元或40个基点。我们调整后的EBITDA SG&A改善是由强大的劳动力和费用控制推动的,包括我们之前宣布的重组的影响,部分被Walgreens的TSA费用收入减少所抵消。
我们的药房服务部门的收入为15.7亿美元,增加了2300万美元或1.5%。增加的原因是我们的Medicare D部分收入增加。药房服务部门的调整后EBITDA为2630万美元,比去年第一季度调整后的EBITDA为3390万美元低750万美元。我们的商业业务的利润率压缩对毛利和毛利率产生了负面影响。由于我们继续为未来增长投资,因此SG&A费用增加也推动了调整后EBITDA的下降。
Our cash flow statement for the quarter shows the use of cash from operating activities of $51 million. We funded the annual employer 401(k) matching contribution and bonus payments which normally have a negative impact on cash flow in the first quarter. Timing of receivables and payables also had an impact. We expect our cash flow from operations to fluctuate from quarter-to-quarter due to seasonal inventory builds in our retail business and the timing of the build of the current year CMS receivable which occurs primarily in Q2 versus receipt of the prior year receivable from CMS, which occurs in Q3. We expect to generate positive free cash flow this year due to initiatives to reduce inventory and improve payable terms.
Our debt balance, net of cash, was approximately $3.4 billion at the end of our quarter and our pro forma leverage ratio was six times adjusted EBITDA which takes into account the pro forma impact of the sale proceeds from the remaining distribution centers to Walgreens. Our liquidity of approximately $1.7 billion at quarter-end was very strong and with no debt maturing until 2023, we have the flexibility and runway to execute our strategic initiatives.
Turning to fiscal 2020 guidance, which we are confirming at this time. Our guidance assumes a continued decline of prescription reimbursement rates, partially offset by prescription count growth, improvements in drug costs and continued strong SG&A expense control. We expect our quarterly run rate of adjusted EBITDA for fiscal 2020 to improve given expectations for same store prescription growth, the timing of drug purchasing improvements and actions we are taking to reduce costs.
We expect total sales to be between $21.5 billion and $21.9 billion and same-store sales to be in a range of flat to an increase of 1%. We expect adjusted EBITDA to be between $500 million and $560 million. We expect adjusted net income to be in a range of a loss of $0.14 per share to income of $0.72 per share. Our net loss guidance includes an estimate of $55 million for restructuring expenses related to the rightsizing of our organization that we announced last quarter and our transformation initiatives.
A large portion of the restructuring expense is for severance cost for headcount reductions, which were largely recognized in the first quarter. However, the restructuring expense estimate may be refined in future quarters as we further develop these transformation initiatives. Keep in mind that this restructuring expense is not part of adjusted EBITDA or adjusted net income.
Our fiscal 2020 capital expenditure plan is to spend $250 million which includes $60 million for script file buys and investments in technology designed to accelerate our digital and omni-channel offering. We are planning to open or relocate eight stores and remodel 70 stores in fiscal 2020.
This completes my portion of the presentation and I will now turn it back to John.
我们本季度的现金流量表显示使用经营活动现金5100万美元。我们资助了年度雇主401(k)匹配捐款和奖金支付,这通常会对第一季度的现金流产生负面影响。应收账款和应付账款的时间也产生了影响。由于我们零售业务的季节性库存增加以及本年度CMS应收账款的建立时间(主要发生在第二季度,而不是收到CMS的前一年应收账款),我们预计业务现金流量将逐季波动。 ,发生在第三季度。由于采取措施减少库存和改善应付条款,我们预计今年将产生正的自由现金流。
截至本季度末,我们的债务余额(扣除现金)约为34亿美元,而我们的备考杠杆比率为调整后EBITDA的六倍,其中考虑到其余配送中心的销售收益对Walgreens的预期影响。我们在季度末的流动性约为17亿美元非常强劲,直到2023年我们才有债务到期,我们有灵活性和跑道来执行我们的战略计划。
转向2020财年指导,我们此时正在确认。我们的指导假设处方报销率持续下降,部分被处方药数增长,药物成本改善以及持续强劲的SG&A费用控制所抵消。考虑到对同一商店处方增长的预期,药品采购改进的时间以及我们为降低成本所采取的行动,我们预计2020财年的调整后EBITDA季度运行率将有所改善。
我们预计总销售额将在215亿美元至219亿美元之间,同店销售额将持平至增长1%。我们预计调整后的EBITDA将介于5亿美元至5.6亿美元之间。我们预计调整后的净收入将在每股0.14美元的损失范围内,每股收益0.72美元。我们的净亏损指引包括我们上一季度宣布的与我们组织的权利化相关的重组费用和我们的转型计划的5500万美元的估算。
重组费用的很大一部分用于减少人员的遣散费用,这在很大程度上是在第一季度确认的。然而,随着我们进一步发展这些转型举措,可能会在未来几个季度改进重组费用估算。请记住,此重组费用不是调整后EBITDA或调整后净收入的一部分。
我们的2020财年资本支出计划将花费2.5亿美元,其中包括6000万美元的脚本文件购买和技术投资,旨在加速我们的数字和全渠道产品。我们计划在2020财年开设或重新安置8家门店并改造70家门店。
这完成了我的部分演示,现在我将其转回约翰。
John Standley
Thank you Matt. Before we open the phone lines for questions, I would just like to state that as a company, we have a tremendous opportunity to build on our momentum in key areas of our business and ultimately redefine what it means to be a neighborhood destination for health and wellness. We have a strong foundation for growth thanks to our trusted and well-known brand, award winning customer loyalty program, innovative wellness store format and expanded offering of clinical pharmacy services. We have a clear and customer focused strategy that leverages our strongest capabilities and capitalizes on our biggest opportunities to deliver value in the retail healthcare marketplace. We have ample liquidity and a cost structure that's much better aligned with our current operations, which gives us the time and flexibility we need to execute this strategy. And we have an outstanding team of talented Rite Aid associates who are passionate about delivering a great experience to our customers. When combined with our new strategic partnerships and the investments we are making to transform our business, we believe we are on the right path and position Rite Aid for future growth.
That concludes our prepared remarks for the call. We will now open up the phone lines for your questions.
谢谢马特。在我们打开电话线问题之前,我想说的是,作为一家公司,我们有一个巨大的机会来巩固我们在业务关键领域的势头,并最终重新定义了作为健康和社区目的地的意义。健康。凭借我们值得信赖的知名品牌,屡获殊荣的客户忠诚度计划,创新的健康商店形式以及扩展的临床药房服务,我们拥有强大的增长基础。我们有一个明确的,以客户为中心的战略,利用我们最强大的能力,并利用我们在零售医疗保健市场上提供价值的最大机会。我们拥有充足的流动性和成本结构,与我们当前的运营更加一致,这为我们提供了执行该战略所需的时间和灵活性。我们拥有一支才华横溢的Rite Aid员工团队,他们热衷于为客户提供卓越的体验。当我们与新的战略合作伙伴关系以及我们为改变业务而进行的投资相结合时,我们相信我们正走在正确的道路上,并将Rite Aid定位于未来增长。
这就结束了我们为电话会议准备的评论。我们现在将打开您的问题的电话线。
问答环节
[Operator Instructions]. Your first question comes from the line of Lisa Gill from JPMorgan. Please go ahead. Your line is open.
[操作员说明]。 你的第一个问题来自摩根大通的Lisa Gill。 请继续。 你的线是开放的。
Mike Minchak
Thanks. It's actually Mike Minchak in for Lisa this afternoon. Just in terms of the discussion around new value-based pharmacy reimbursement models, we have heard yourself as well as some of the larger payors who have been talking about that. I was just wondering if you could talk about what those models might look like? Should we be thinking about incremental payments for keeping patients inherent or would you be going at risk for some component of your reimbursement? And as we think about those models, when do you expect them to be implemented more broadly? Is this a calendar 2020 impact or are we thinking more of 2021 and beyond? And then as a follow-up to that, how should we be thinking about the profitability of those new models versus the current model?
谢谢。 实际上是Mike Minchak今天下午为Lisa。 就新的基于价值的药房报销模型的讨论而言,我们已经听到了自己以及一些一直在讨论这个问题的大型付款人。 我只是想知道你是否可以谈论这些模型的样子? 我们是否应该考虑为保持患者固有的增量付款,或者您是否会面临报销某些部分的风险? 当我们考虑这些模型时,您希望何时更广泛地实施它们? 这是2020年的日历影响,还是我们更多地考虑2021年及以后? 然后作为后续工作,我们应该如何考虑这些新模型与当前模型的盈利能力?
John Standley
Well, our goal is to drive profitability up over time. So, the current gross margin retail reimbursement models are pretty painful, obviously, based on our recent results. So, our goal is to find additional ways to create value here and get paid for it. I think there is a few different things that we are working on. Today we do participate through Medicare Part D in certain performance-type networks. Honestly, oftentimes they are designed in a way that makes it difficult for us to really achieve any gainsharing. So, our goal is really to try and come up with some ways that drive value for both payor partners and Rite Aid. We can do that based on specific tight measurements, things that drive star ratings, close gaps in care and do things like that, and find a way to get compensated for that. Some of that could be at risk potentially, but we could also be focusing more broadly on outcomes as well. And we have had a model like that in the marketplace previously. So, I think we are running down some parallel paths to really find the right solutions that meet the needs of our regional partners in the payor space.
好吧,我们的目标是随着时间推移提高盈利能力。因此,根据我们最近的结果,目前的毛利率零售报销模型显然非常痛苦。因此,我们的目标是找到在这里创造价值并获得报酬的其他方式。我认为我们正在开展一些不同的事情。今天,我们通过Medicare D部分参与某些性能类型的网络。老实说,它们的设计往往使我们很难真正实现任何收益共享。所以,我们的目标是尝试提出一些方法来为付款合作伙伴和Rite Aid带来价值。我们可以根据特定的严格测量结果,推动星级评定的事情,缩小护理差距以及做类似事情的方法来做到这一点,并找到一种方法来获得补偿。其中一些可能存在风险,但我们也可以更广泛地关注结果。我们之前在市场上有过这样的模型。所以,我认为我们正在运行一些平行的路径来真正找到满足我们在付款人领域的区域合作伙伴需求的正确解决方案。
布莱恩埃弗雷特
Mike, it's Bryan. I might just add that it probably is an FY 2021, calendar year 2020 in terms of when we realize some of that additional income.
迈克,是布莱恩。 我可能只是补充说,就我们实现一些额外收入而言,它可能是2021财年,2020年。
Mike Minchak
Got it. And then just wondering if you could provide any more color on the PBM selling season? Where do you stand in terms of your retention rate? How much of your book is left to be renewed for 2020 at this point? And then obviously, with all that's going on in the marketplace, your pass-through pricing model is probably seeing a lot of interest there. Is that interest sort of broad-based across all customer verticals or limited to a certain customer category?
得到它了。 然后只是想知道你是否可以在PBM销售季节提供更多颜色? 您的保留率在哪里? 到目前为止,你的书有多少还要续约? 然后很明显,随着市场上发生的一切,你的传递定价模型可能会引起很多人的兴趣。 这种兴趣在所有客户垂直市场中是否广泛存在,还是仅限于某个客户类别?
布莱恩埃弗雷特
It is across all segments we are seeing it. And we are nearly double the place we are now versus last year in our progress. So we are seeing really good momentum here, and we continue to see the pipeline growth, so we feel really good about that. Retention rates are above our goals actually. So, we feel good about overall where we are.
它是我们所看到的所有细分市场。 与去年相比,我们现在几乎是我们进步的两倍。 所以我们在这里看到了非常好的动力,我们继续看到管道增长,所以我们对此感觉非常好。 保留率实际上高于我们的目标。 所以,我们总体感觉良好。
Mike Minchak
Got it. Good color.
得到它了。 好颜色。
布莱恩埃弗雷特
A piece of the book of business, right, for this year.
这是今年的一本商业书籍。
John Standley
That's right.
那就对了。
Mike Minchak
Thanks for the color.
谢谢你的颜色。
会议主持员
Your next question comes from the line of Robert Jones from Goldman Sachs. Please go ahead. Your line is open.
你的下一个问题来自高盛的罗伯特琼斯。 请继续。 你的线是开放的。
凯文哈特曼
Hi. This is actually Kevin Hartman on for Bob today. Thanks for taking the question. So just first, your adjusted EBITDA guidance would appear to require a pretty meaningful ramp in growth off 1Q levels even though you will have to manage through the TSAs potentially rolling off in the back half. So, obviously the retroactive billing won't repeat, but outside of this, could you give more specifics on the biggest drivers of the ramp in growth, and what you think the biggest swing factors might be between you getting to the high-end versus the low-end of guidance?
你好。 这实际上是凯文哈特曼今天为鲍勃。 谢谢你提出这个问题。 因此,首先,您调整后的EBITDA指引似乎需要在1Q水平上实现非常有意义的增长,即使您必须通过TSA管理可能在后半部分下滑。 因此,显然追溯性计费不会重复,但除此之外,您能否对增长增长的最大驱动因素给出更多细节,以及您认为最高的摆动因素可能介于高端与高端之间 指导的低端?
John Standley
Sure. I will start Matt, and you can clean up on this one. The first thing is we have reimbursement rate changes go into effect in the first part of the year. We are now largely through our biggest generic bid of the year. It's coming in line or maybe just a little bit better than our expectation. So, we have the value of those generic savings for the remainder of the year. We continue to have script count growth, which is going help us push this thing forward. We are making really good progress on cost savings, and we believe we have things lined up here which will continue to fully offset the TSA fees as they ramp down later in the year. So, although the first quarter obviously isn't where we wanted it to be, we think a lot of the things are lining up the way we expected to hit our results down the stretch here.
当然。 我将开始马特,你可以清理这个。 首先,我们的报销费率变化将在今年上半年生效。 我们现在主要是通过今年最大的通用竞标。 它正在排队或者可能只比我们的期望好一点。 因此,我们在今年剩余时间里拥有这些通用储蓄的价值。 我们继续增加脚本数量,这有助于我们推动这项工作。 我们在节省成本方面取得了很好的进展,我们相信我们在这里排列的东西将继续完全抵消TSA费用,因为它们将在今年晚些时候减少。 因此,虽然第一季度显然不是我们想要的地方,但我们认为很多事情都是按照我们预期的方式排在我们预期的结果。
Matt Schroeder
Yes. The only thing -- a couple of things I would add to that, Kevin, are we expect to see continued strong prescription count growth and we referenced getting back into some plans this year that are actually going to help further drive that prescription count growth. So, I think that's going to be a positive.
And then on the PBM side, there's some of the benefits on drug cost and that we talked about, are also going to flow through on the PBM as well in addition to some of the adjustments that Ben talked about in his commentary.
是。 唯一的事情 - 我要补充的几件事,凯文,我们希望看到持续强劲的处方数量增长,我们参考今年的一些计划,实际上将有助于进一步推动处方数增长。 所以,我认为这将是积极的。
然后在PBM方面,除了Ben在他的评论中谈到的一些调整之外,还有我们谈到的药物成本的一些好处,也将在PBM上流传。
凯文哈特曼
Thanks. And then on quickly on, you guys had mentioned last quarter there was an open reimbursement contract, I think, for fiscal 2020 which you were still working through. I was wondering if you could just give us a quick update on how that's going, if it's completed and if it was within what you were expecting?
谢谢。 然后很快,你们提到上个季度有一份公开的报销合同,我认为,对于2020财年,你还在努力完成。 我想知道你是否可以给我们一个快速的最新消息,如果它已经完成并且是否符合你的预期?
Matt Schroeder
Still working on it.
仍在努力。
凯文哈特曼
Awesome. Well, thanks guys.
真棒。 好吧,谢谢你们。
会议主持员
Your next question comes from the line of Carla Casella from JPMorgan. Please go ahead. Your line is open.
很高兴听到,谢谢。...
卡拉卡塞拉
Hi. Can you give us what the amount of the TSA was in the quarter?
你好。 你能告诉我们本季度TSA的金额是多少吗?
Matt Schroeder
The TSA fee was probably about $14 million, Carla, down about $9 million form last year.
TSA费用大概是1400万美元,卡拉去年下降了约900万美元。
卡拉卡塞拉
And is that a good run rate for the year?
这一年的运行率是否良好?
Matt Schroeder
No. It's going to ramp down even more throughout the year as we have stores roll-off the TSA.
不会。随着我们的商店推出TSA,全年的销量将进一步下滑。
卡拉卡塞拉
Okay.
好的。
Matt Schroeder
I think what we said publicly, Carla, is we expect the TSA income this year to be about $40 million, about half of what it was last year.
我认为我们公开表示,卡拉,我们预计今年的TSA收入约为4000万美元,约为去年的一半。
卡拉卡塞拉
Okay. That's great. And then you mentioned that there are few large off-market contracts that you didn't renew. That's all pharmacy services, right, that's what you were referring to?
好的。 那很棒。 然后你提到很少有大型的场外合约你没有续约。 这就是所有的药房服务,对,那就是你指的是什么?
Matt Schroeder
That's correct.
那是对的。
卡拉卡塞拉
And should that help gross margin going forward? I mean we didn't see it impact the gross margin this quarter. Is it something that's late in improvement? Or how should we think about it going forward? And are there others that you are considering not renewing going forward?
这有助于毛利率的提升吗? 我的意思是我们没有看到它影响本季度的毛利率。 这是改善后期的事吗? 或者我们应该如何考虑它呢? 你还有其他人正在考虑不续约吗?
John Standley
This year, so what we experienced this year, it's dilutive. Next year, we will not feel that effect. So it's a contract, just to back up, it's primarily one larger contract. There is a couple, I guess, but one larger one. And it's a client that didn't renew last year?
今年,我们今年所经历的,它是稀释性的。 明年,我们不会感受到这种效果。 所以这是一份合同,只是为了备份,它主要是一份更大的合同。 我想有一对,但是一个更大。 这是一个去年没有更新的客户?
Matt Schroeder
Correct.
正确。
John Standley
That last year, these are not competitive, it's they simply didn't renew.
去年,这些都没有竞争力,它们根本就没有更新。
卡拉卡塞拉
Okay. And the amount of the FILO outstanding, is that still $450 million?
好的。 FILO的数量突出,仍然是4.5亿美元?
Matt Schroeder
That is correct.
那是正确的。
卡拉卡塞拉
The face value? Okay.
面值? 好的。
Matt Schroeder
Yes.
是。
卡拉卡塞拉
But your liquidity number, the $1.7 billion, is that FILO included in your ABL availability?
但您的流动性数字,即17亿美元,是否包含在您的ABL可用性中?
Matt Schroeder
So the availability calculation is really based upon how much more we can draw on the revolver, Carla. There is a borrowing base component in the credit facility that also basically works into the FILO. But at the end of the day, the $1.7 billion is additional draws we can do on the revolver.
因此,可用性计算实际上是基于我们可以在左轮手枪Carla上绘制的更多内容。 信贷工具中有借款基础组件,基本上也适用于FILO。 但在一天结束时,17亿美元是我们可以对左轮手枪做的额外吸引力。
卡拉卡塞拉
Okay. Great. Thank you.
好的。 大。 谢谢。
会议主持员
Your next question comes from the line of William Reuter from Bank of America Merrill Lynch. Please go ahead. Your line is open.
您的下一个问题来自美国银行美林公司的William Reuter。 请继续。 你的线是开放的。
William Reuter
Good afternoon. It sounds like you have made some good progress on the commercial side on Envision. I think that you have accelerated the number for the 2020 season from last quarter. Is that number a net number or a gross number? And I guess if it is a gross number, do you expect it to be offset by any losses?
下午好。 听起来你在Envision的商业方面取得了一些进展。 我认为你已经加快了上个季度2020赛季的数量。 这个数字是净数还是总数? 我想如果这是一个总数,你认为它会被任何损失抵消吗?
John Standley
It's a net number, including our projected sales through the rest of the year.
这是一个净数字,包括我们在今年余下时间的预计销售额。
William Reuter
Okay.
好的。
John Standley
And it does include expected and anticipated losses. The good news is, we have signed the most important contracts at this point for renewal.
它确实包括预期和预期的损失。 好消息是,我们已经签署了最重要的合同,以便续签。
William Reuter
Okay. That's helpful. And then would there be any changes in terms of your Medicare Part D preferred networks for 2020 plan year? Do you have an expectation there?
好的。 这很有帮助。 那么2020年计划年度的Medicare D部分首选网络会有任何变化吗? 你有期待吗?
John Standley
I mean we are always adjusting. There is not a substantial change in our strategy there.
我的意思是我们总是在调整。 我们的战略没有实质性的变化。
William Reuter
Okay. And then just lastly from me. I think that you will continue to get proceeds from the sale of the DCs to Walgreens and I think it's a $160 million? Do you have an expectation for when you will be receiving those?
好的。 然后就是我最后一次。 我认为您将继续从DCs出售给Walgreens获得收益,我认为这是1.6亿美元? 你有什么期望收到这些吗?
Matt Schroeder
So, William, this is Matt. Under the TSA agreement, we would not receive. Walgreens doesn't have to take possession of these DCs until the end of the TSA, which is October of 2020. So the receipt of those proceeds could be as late as then.
所以,威廉,这是马特。 根据TSA协议,我们不会收到。 Walgreens不必占用这些DC,直到2020年10月的TSA结束。因此,收到这些收益可能会迟到。
William Reuter
Okay. That's all from me. Thank you.
好的。 这一切都来自我。 谢谢。
会议主持员
Your next question comes from the line of Karru Martinson from Jefferies. Please go ahead. Your line is open.
你的下一个问题来自Jefferies的Karru Martinson。 请继续。 你的线是开放的。
Karru Martinson
Good afternoon. Just on the $12.0 million [sic -- see press release] charge for the retroactive billing, could you provide a little more color? Is that cash going out the door here in the next quarter or two? And does that fully cover you? Or will there be additional adjustments there?
下午好。 对于追溯计费的1200万美元[原文 - 见新闻稿]收费,您能提供更多颜色吗? 在接下来的一两个季度,这笔现金是否会在这里出现? 这完全覆盖了你吗? 或者会有额外的调整吗?
John Standley
So Karru, it's cash that's going to go out the door here probably over the next six to 12 months depending on the timing of all the retroactive billings. We have made our best estimate of what we think the full amount of those retroactive billings is going to be. Until we kind of get the final billings, the number could maybe move a little bit off of that. But I am pretty confident with the $12.5 million.
所以Karru,它的现金可能会在未来6到12个月内出现,这取决于所有追溯性账单的时间。 我们已经对我们认为这些追溯性账单的全部金额进行了最佳估计。 直到我们获得最终的账单,这个数字可能会略微偏离。 但我对1250万美元非常有信心。
Karru Martinson
Okay. And then when you talk about on the PBM, investing for future growth, is this kind of the SG&A run rate that we should be using going forward? Or are these kind of one-time investments that enhance the scalability and then you can kind of leverage the growth off of that?
好的。 然后,当你谈论PBM,投资未来的增长时,我们应该继续使用这种SG&A运行率吗? 或者这些一次性投资是否可以提高可扩展性,然后您可以利用其中的增长?
John Standley
There's actually a little bit of both. It's elevating some to cover the volume increases but there are some additional investments in our systems and our process capabilities so we can scale with this increased volume.
实际上两者都有。 它正在提升一些以涵盖产量增加,但我们的系统和我们的工艺能力还有一些额外的投资,因此我们可以随着这个增加的数量进行扩展。
Karru Martinson
Okay. And just lastly, can you provide an update on the CEO search?
好的。 最后,您能否提供CEO搜索的最新信息?
John Standley
I can. So our Board has retained a nationally recognized search firm to assist with the search process. And with their assistance, the Board has identified several qualified candidates. The Board is currently working through the interview and selection process. Recognizing that the search is the Board's highest priority, the Board is making significant progress towards selecting a strong leader that will help Rite Aid be successful.
我可以。 因此,我们的董事会保留了一家全国知名的搜索公司,以协助搜索流程。 在他们的协助下,理事会确定了几名合格的候选人。 理事会目前正在完成面试和选拔过程。 认识到搜索是理事会的最高优先事项,理事会在选择一位能够帮助Rite Aid取得成功的强有力领导者方面取得了重大进展。
Karru Martinson
Thank you very much guys. I appreciate it.
非常感谢你们。 我很感激。
会议主持员
And we have one last question remaining. Your last question comes from the line of David Cook from Wells Fargo. Please go ahead. Your line is open.
我们还有最后一个问题。 你的最后一个问题来自富国银行的大卫库克。 请继续。 你的线是开放的。
大卫库克
Hi. It's David Cook, on for Bryan. I wanted to first touch on the retail side. I am curious, in the quarter, did you all see an impact to sales with regard to your Tobacco 21 move as well as your move to a no longer sell vape and e-liquid products? Or is that just kind of organic consumption declines?
你好。 这是大卫库克,布莱恩。 我想首先触及零售方面。 我很好奇,在本季度,您是否都看到了对您的烟草21移动以及您不再销售vape和电子液体产品的销售的影响? 或者只是有机消费下降?
Ben Bulkley
Yes. You answered your question. So that's why if you kind of take those things out, the comp actually flips to positive. So we have kind of given you the impact that we are minus 30 bips with it and we are positive 30 without it.
是。 你回答了你的问题。 所以这就是为什么如果你把这些东西拿出去,那么comp实际上会转为正面。 因此,我们有一种给你带来的影响,我们减去30个bips,没有它我们是积极的30。
大卫库克
Okay. And then the stores with the Amazon Lockers, is there anyway you can provide kind of a relative lift in sales at the stores where you have those?
好的。 然后是拥有亚马逊储物柜的商店,无论如何,你可以在你拥有的商店中提供销售的相对提升吗?
Ben Bulkley
First of all, we can see they are getting utilization from data that we get back. We need a little bit of time here to quantify and measure the sales impact of this thing. So you have got to give us little time to work with it and we will see how it goes.
首先,我们可以看到他们从我们收到的数据中获取利用率。 我们需要一点时间来量化和衡量这件事的销售影响。 所以你必须给我们很少的时间来处理它,我们将看到它如何发展。
大卫库克
Okay. And then the pharmacy services side, I guess similar to Karru's question, the growth kind of related SG&A investments that's been a theme for a while now, I guess at what point do those kind of level off?
好的。 然后药房服务方面,我想类似于Karru的问题,相关的SG&A投资的增长类型已经成为一段时间的主题了,我想这些水平的关键点是什么?
John Standley
I think that we will continue to see additional investments because we want to accelerate our growth. I think we will begin to see some of it level off towards the end of this year. But we will also know a lot more coming into next year on our selling season. So we may make some adjustments if we have significantly higher uplift.
我认为我们将继续看到额外的投资,因为我们希望加速增长。 我想我们将在今年年底开始看到它的一些趋势。 但我们也知道明年我们的销售季节会有更多。 因此,如果我们有更高的提升,我们可能会做出一些调整。
布莱恩埃弗雷特
So you are going to continue to be a little elevated year-over-year but in terms of run rate, you are in a pretty good place except for whatever you might do to bulk up for business season, right.
因此,你将继续保持同比增长,但就跑步率而言,你处于一个非常好的地方,除了你可能做的任何事情,以填补商业季节,对吧。
John Standley
That's right.
那就对了。
布莱恩埃弗雷特
Yes. So I think we are getting close to a steady state. I think there's also some opportunity for efficiency that they are thinking about. And then it depends on how we do in Med D and whatnot and what enrollment looks like. So we may have to prolong some temporary help just to get through open enrollment and things like that.
是。 所以我认为我们已接近稳定状态。 我认为他们正在考虑提高效率的机会。 然后这取决于我们如何在Med D中做什么以及什么和注册看起来像什么。 因此,我们可能需要延长一些临时帮助,以便通过公开招生和类似的事情。
John Standley
Which is typical.
这是典型的。
布莱恩埃弗雷特
Which is typical, yes.
这是典型的,是的。
大卫库克
Okay. And then lastly, the $43 million of add-backs for the restructuring charges, what percentage of that or what amount of that is a cash restructuring charge?
好的。 最后,为重组费用提供了4300万美元的补充资金,其中有多少百分比是现金重组费用?
John Standley
It's predominantly cash restructuring charges but the one thing to keep in mind is a lot of that is severance costs where we are recognizing the expense upfront, but the actual payments are going to happen kind of come out over a period of time.
这主要是现金重组费用,但要记住的一件事是很多因为我们正在预先承认费用的遣散费用,但实际支付将在一段时间内发生。
大卫库克
Okay. That's all from us. Thanks.
好的。 这一切都来自我们。 谢谢。
John Standley
Okay. Well, I think that's all the questions that we have for this evening. So thanks everyone for joining us. We appreciate it.
好的。 嗯,我认为这就是我们今天晚上的所有问题。 非常感谢大家加入我们。 我们很感激。
Matt Schroeder
Thank you very much.
非常感谢你。
布莱恩埃弗雷特
Thank you.
谢谢。
会议主持员
This concludes today's conference call. You may now disconnect.
今天的电话会议结束了。 您现在可以断开连接。
相关问题
互联网券商的港股、美股开户教程
如果您对美股 或者 港股也感兴趣, 或者想要了解如何开户, 可以加我wechat: xiaobei006006, 同时也可以拉您进美股交流群哦。
最后的最后 祝大家都有一个美好的投资生活哦。
大家也可以关注【美股指南】公众号, 即可获得《小白投资美股指南(雪球「岛」系列)》电子书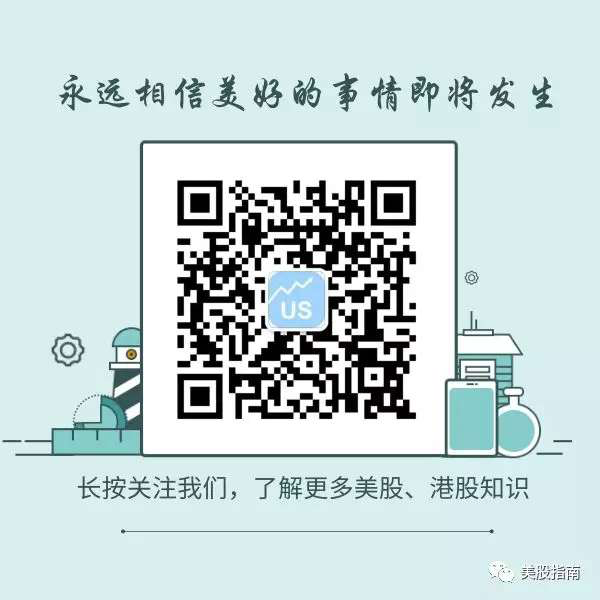 ---
写在最后
---
暂无回复。