美国汽车零部件公司 (MPAA) 首席执行官 Selwyn Joffe 将于 2019年 第四季度召开电话会议 - 成绩单
Motorcar Parts of America, Inc. (NASDAQ:MPAA) Q4 2019 Earnings Conference Call June 28, 2019 9:30 AM ET
美国汽车零部件公司(纳斯达克股票代码:[MPAA])2019年第四季度收益电话会议2019年6月28日美国东部时间上午9:30
公司参与者
Gary Maier - Investor Relations
Selwyn Joffe - Chairman, President and Chief Executive Officer
David Lee - Chief Financial Officer
Gary Maier - 投资者关系
Selwyn Joffe - 董事长,总裁兼首席执行官
David Lee - 首席财务官
电话会议参与者
Steve Dyer - Craig-Hallum
Chris Van Horn - B. Riley FBR
Scott Stember - CL King
Steve Dyer - Craig-Hallum
Chris Van Horn - B. Riley FBR
Scott Stember - CL King
会议主持员
Good day, ladies and gentlemen, and welcome to the Motorcar Parts of America Fiscal 2019 Fourth Quarter Results Conference Call. At this time, all participants are in a listen-only mode. Later, we will conduct a question-and-answer session. Instructions will be given at that time. [Operator Instructions] As a reminder, this conference call is being recorded.
I will now like turn the conference over to your host Gary Maier, Investor Relations. You may begin, Sir.
美好的一天,女士们,先生们,欢迎来到美国汽车零部件2019年第四季度业绩电话会议。 此时,所有参与者都处于只听模式。 稍后,我们将进行问答环节。 当时将给出说明。 [操作员说明]提醒一下,正在录制此电话会议。
我现在想把会议转交给主持人Gary Maier,投资者关系部。 先生,你可以开始吧。
加里迈尔
Thank you, Nicole. Thanks everyone for joining us today and welcome to Motorcar Parts of America's fourth quarter and fiscal year end.
Before we began, and I turn the call over to Selwyn Joffe, Chairman, President and Chief Executive Officer, and David Lee, the Company's Chief Financial Officer, let me remind everyone of the safe harbor statement in today's press release. The Private Securities Litigation Reform Act of 1995 provides a safe harbor for certain forward-looking statements, including statements made during today's call.
Such forward-looking statements are based on the Company's current expectations and beliefs concerning future developments and their potential effects on the Company. There can be no assurance that future developments affecting the Company will be those anticipated by Motorcar Parts of America. Actual results may differ from those projected forward-looking statements.
These forward-looking statements involve significant risks and uncertainties, some of which are beyond the control of the Company and are subject to change based upon various factors. The Company undertakes no obligation to publicly update or revise any forward looking statements, whether as a result of new information, future events or otherwise.
For more detailed discussion of some of the ongoing risks and uncertainties of the Company's business, I refer you to the Company's various filings with the Securities and Exchange Commission.
With that said, I'd like to begin the call and turn the call over to Selwyn Joffe.
妮可,谢谢你。感谢大家今天加入我们,欢迎来到美国汽车零部件第四季度和财年结束。
在我们开始之前,我将电话转交给董事长,总裁兼首席执行官Selwyn Joffe和公司首席财务官David Lee,让我在今天的新闻稿中提醒大家安全港声明。 1995年的"私人证券诉讼改革法案"为某些前瞻性陈述提供了安全港,包括在今天的电话会议上发表的声明。
这些前瞻性陈述基于公司目前对未来发展的预期和信念及其对公司的潜在影响。无法保证影响公司的未来发展将是美国汽车零部件预期的发展。实际结果可能与预测的前瞻性陈述不同。
这些前瞻性陈述涉及重大风险和不确定性,其中一些风险和不确定性超出了公司的控制范围,并可能因各种因素而发生变化。无论是否出现新信息,未来事件或其他情况,公司均不承担公开更新或修订任何前瞻性陈述的义务。
有关公司业务的一些持续风险和不确定性的更详细讨论,我将向您介绍公司向美国证券交易委员会提交的各种文件。
话虽如此,我想开始通话并将电话转给Selwyn Joffe。
Selwyn Joffe
All right, thank you, Gary. I appreciate everyone joining us today. Let me begin by briefly addressing the issues that required us to file the Form 12b-25 on June 14th, which provided a 15-day extension for filing our fiscal 2019 results. This extension was due in part to internal control issues related to our review of certain accounting policies and to our growth and recent acquisitions.
Ultimately, we determined that our controls and procedures were not as effective as they need to be. It was determined that the combined efficiencies in the aggregate was a material weakness. However, I should note that the acquisition in scope only represented approximately 2% of our revenues in fiscal 2019. We take these deficiencies seriously and have a remediation plan that has begun. Additional details will be available in our Form-10-K filed later today.
Okay. So, I'm going to move on to, our record sales for the fiscal fourth quarter and improved adjusting operating margins are indicative of the opportunities for us, as we complete our transition into our new footprint. We have expectations for continued growth, enhanced profitability and improved cash flow. I should mention that the fourth quarter results were impacted by a number of items, predominantly non-cash, which David will discuss in more detail later in this call.
We are at an exciting inflection point. Our business has grown, our product lines are expanding and our global footprint is rapidly evolving to support the strategic growth. We have evolved to become a major multi-product supplier to the North American aftermarket, from a Company with a single focus on rotating electrical just several years ago.
We have made the investments in infrastructure and related initiatives to support our strategic plan. In short, our vision to be the global leader for parts and solutions that move our world today and tomorrow is becoming more-and-more meaningful on a daily basis.
Our expansion from being a Company with a single focus on rotating electrical, started with the introduction of wheel hubs. From this space, we have continued our expansion with master cylinders, brake boosters and turbochargers and have made investments to support additional significant growth.
Our economic metrics are improving for our evolving product lines, as they gain traction in the marketplace and we complete the transition into our new footprint. The move into our new facilities will be substantially complete by the end of this fiscal year. Despite the short term expansion challenges of transforming our footprint, ramping up production for our growing business while we move between facilities and building inventory levels to support our excellent fill rates during the transition, significant improvement in operating metrics will result.
Inventory levels for existing product lines were reduced throughout the latter part of this fiscal year. This combined with the substantial reduction of payments for core buybacks from our existing business and increased profitability will significantly improve operating cash flow.
好的,谢谢你,加里。我感谢大家今天加入我们。首先,让我简单地解决一下我们要求我们在6月14日提交12b-25表格的问题,该表格为提交2019财年的结果提供了15天的延期。此延期部分是由于与我们审查某些会计政策以及我们的增长和近期收购相关的内部控制问题。
最终,我们确定我们的控制和程序并不像他们需要的那样有效。经确定,总量中的综合效率是一个实质性的弱点。但是,我应该注意到,在2019财年,收购范围仅占我们收入的约2%。我们认真对待这些缺陷并制定了一项已经开始的补救计划。其他详细信息将在今天晚些时候提交的Form-10-K中提供。
好的。因此,我将继续讨论,我们在第四季度的创纪录销售额和改善的调整运营利润率表明我们有机会,因为我们完成了向新的业务范围的过渡。我们对持续增长,提高盈利能力和改善现金流有所期望。我应该提到的是,第四季度的结果受到了许多项目的影响,主要是非现金,大卫将在本次电话会议后面详细讨论。
我们处在一个令人兴奋的拐点。我们的业务不断发展,我们的产品线不断扩大,我们的全球业务正在快速发展,以支持战略增长。我们已经发展成为北美售后市场的主要多产品供应商,几年前一家公司专注于旋转电气。
我们已经对基础设施和相关举措进行了投资,以支持我们的战略计划。简而言之,我们的愿景是成为推动我们当今和未来世界的零件和解决方案的全球领导者,每天都变得越来越有意义。
我们作为一家专注于旋转电气的公司的扩张,从轮毂的引入开始。从这个领域,我们继续扩大主缸,制动助力器和涡轮增压器,并进行了投资以支持额外的显着增长。
随着我们不断发展的产品线,我们的经济指标正在改善,因为它们在市场中占据了一席之地,我们完成了向新业务的过渡。到本财政年度结束时,我们新工厂的搬迁工作将基本完成。尽管短期扩张的挑战是改变我们的足迹,增加我们不断增长的业务的生产,同时我们在设施之间移动和建立库存水平以支持我们在过渡期间的出色填充率,将导致运营指标的显着改善。
在本财政年度的后半期,现有产品线的库存水平有所降低。这与我们现有业务的核心回购支付大幅减少以及盈利能力的提升将显着改善经营现金流。
In addition, during the second half of this year, we will have a significant new business which will also contribute to operating cash flow and profitability. In short, we're excited by our emerging growth and the economic metrics and the opportunities to further leverage our expanded footprint and our well-deserved reputation as a premier supplier to the aftermarket.
Our new 400,000 square foot distribution center in Mexico was designed with the capacity to ship multiple product lines from a single point of origin and we are adding to our production capacity with two other adjacent facilities. Upon completion of these new facilities, our footprint in Mexico will expand to more than 1 million square feet.
In short, this will enable us to support our existing business, as well as new business commitments that have commenced already or are in the process of being launched throughout this fiscal year.
Let me take a moment to discuss the heavy duty business, which we acquired late in the fiscal year. To start, I emphasize that as part of our expansion of Dixie, we have already added or are in the process of adding infrastructure, which will complement our internal control remediation plans. Dixie Electric has a solid and growing customer base, innovative products and enhanced heavy duty expertise and a dedicated team of professionals.
We anticipate continued success as it benefits from investments in the sales team and sales team expansion, and enhancements to manufacturing, marketing and merchandising and other synergistic opportunities since we acquired them. We are already seeing positive sales momentum for our heavy duty products.
The D&V diagnostic business is gaining momentum in both the internal combustion engine and electric vehicle market. As part of our growth strategy, we have added sales infrastructure in key OE electrical markets around the world. In addition, due to the expected growth of D&V, we are adding infrastructure which will support our financial remediation plan. As sales for D&V combustion engine diagnostic equipment, including bench top testers are progressing well, and service and software solutions will also provide additional opportunities as our installed base grows.
The emerging electrical vehicle and aerospace markets are gaining traction for pre and post-production testing equipment and we continue to be excited by emulation testing capabilities within the automotive and aerospace industry. We look forward to sharing news about our milestones and wins throughout the fiscal year.
Let me now discuss fiscal 2020 guidance. We expect adjusted net sales for fiscal year 2020, ending March 31st, to be between $552 million and $562 million, representing between 16% and 18% organic growth year-over-year, significantly ramping up in the second half of the year. This reflects our expectation to grow our annualized adjusted sales run rate by approximately $100 million by fiscal year end.
Adjusted gross margin for fiscal year 2020 is expected to be approximately 27%, impacted by our product mix and the launch of our new product line. As we discussed, profitability and cash flow are expected to improve on a year-over-year basis. I should mention that the Company has instituted much deserved price increases across all existing product lines beginning in the latter part of this year.
此外,在今年下半年,我们将有一项重要的新业务,这也将有助于经营现金流和盈利能力。简而言之,我们对新兴的增长和经济指标以及进一步利用我们扩大的足迹以及作为售后市场首要供应商的当之无愧声誉的机会感到兴奋。
我们位于墨西哥的新的400,000平方英尺的配送中心设计为能够从单一来源运输多条产品线,我们正在通过另外两个相邻设施增加我们的生产能力。完成这些新设施后,我们在墨西哥的占地面积将扩大到100多万平方英尺。
简而言之,这将使我们能够支持我们现有的业务,以及在本财政年度已经开始或正在启动的新业务承诺。
让我花点时间讨论一下我们在本财年末收购的重型业务。首先,我强调,作为我们扩展Dixie的一部分,我们已经添加或正在添加基础设施,这将补充我们的内部控制补救计划。 Dixie Electric拥有稳固且不断增长的客户群,创新产品和增强的重型专业知识以及专业的专业团队。
我们预计会继续取得成功,因为它可以从销售团队和销售团队扩展的投资中受益,并且自我们收购以来,我们可以增强制造,营销和销售以及其他协同机会。我们的重型产品已经看到了积极的销售势头。
D&V诊断业务在内燃机和电动车市场都有增长势头。作为我们发展战略的一部分,我们在全球主要的OE电气市场中增加了销售基础设施。此外,由于D&V的预期增长,我们正在增加基础设施,以支持我们的财务补救计划。随着D&V内燃机诊断设备(包括台式测试仪)的销售进展顺利,服务和软件解决方案也将随着我们的安装基础的增长提供额外的机会。
新兴的电动汽车和航空航天市场正在为生产前和生产后的测试设备提供动力,我们继续对汽车和航空航天工业中的仿真测试能力感到兴奋。我们期待在整个财政年度分享有关我们的里程碑和胜利的新闻。
现在让我讨论2020财政年度指导。我们预计截至3月31日的2020财年调整后净销售额将在5.52亿美元至5.62亿美元之间,同比增长16%至18%,并在下半年显着增长。这反映了我们期望在截至财年结束时将年度调整后的销售运营率提高约1亿美元。
由于我们的产品组合和新产品线的推出,预计2020财年的调整后毛利率约为27%。正如我们所讨论的,预计盈利能力和现金流量将逐年增加。我应该提到的是,从今年下半年开始,公司已经在所有现有产品线上实施了应得的价格上涨。
To highlight our overall positive outlook, I refer you to our investor presentation on our website, which shows the macro industry charts, including a chart related to the expansion of the car park, sweet spot for repairs. We are now seeing the back end of lower new car sales from recession years in the prime parts replacement time frame. Essentially, the number of prime replacement aged vehicles is growing. These statistics further support our Company's and the industry's optimism for growth over the next several years.
I'll now turn the call over to David to review the results for the fourth quarter and year end.
为了突出我们的整体积极前景,我向您介绍我们在我们网站上的投资者介绍,该网站显示宏观行业图表,包括与停车场扩建相关的图表,维修的最佳位置。 我们现在看到,在主要零件更换时间框架内,经济衰退期间新车销量下降的后端。 从本质上讲,优质替代老年车的数量正在增长。 这些统计数据进一步支持了我们公司和业界对未来几年增长的乐观态度。
我现在将电话转到大卫,查看第四季度和年末的结果。
David Lee
Thank you, Selwyn. To begin, I encourage everyone to read the 8-K filed this morning, with respect for our March 31st, 2019, earnings press release, for more detailed explanations of the results, including reconciliation of GAAP to non-GAAP financial measures and the 10-K filed later today. Let me take a moment to review the financial highlights for the fiscal 2019 fourth quarter, reflecting record sales for both the quarter and 12 months on a reported and adjusted basis.
The gross margin for the quarter was primarily impacted by three items, totaling $12.9 million. Non-cash expenses of $8.5 million comprise of a writedown of $7.4 million associated with the quarterly revaluation for cores on customers' shelves and $1.1 million of amortization related to the premium for core buy backs, transition costs of $2.5 million, associated with the move into the larger consolidated distribution center to support the growth in sales, and customer allowances and stock adjustment costs of $1.9 million related to new business.
Net sales for the fiscal 2019 fourth quarter increased 7.8% to $129.1 million from $119.7 million for the same period a year earlier, reflecting sales increase for both hard parts and diagnostic products. Adjusted net sales for the fiscal 2019 fourth quarter increased $9.3 million, or 7.5% to $132.7 million.
Gross profit for the fourth quarter was $26 million compared with $29.1 million a year earlier. Gross profit as a percentage of net sales for the fourth quarter was 20.1% compared with 24.3% a year earlier, which was impacted by the three items previously highlighted. Adjusted gross profit for the fourth quarter was $39 million compared with $36.3 million a year earlier. Adjusted gross profit as a percentage of adjusted net sales for the fourth quarter was 29.4% compared with 29.4% for the prior year fourth quarter.
Total operating expenses increased by $5.5 million to $20.5 million for the fourth quarter from $15 million for the prior year. Adjusted operating expenses increased by $961,000 to $16.3 million for the fourth quarter from $15.3 million for the prior year. This increase in adjusted operating expenses was primarily due to expenses for newly acquired assets of E&M Power in December 2018 and Dixie Electronics in January 2019.
Additionally, adjusted operating expenses increased due to personnel and related expenses to support our value added customer service programs and growth, including sales, in both our hard parts and diagnostics businesses, merchandising, marketing and engineering, commissions due to increased sales, Mexico related expansion expenses and overall expense increases related to growth. The increases were partially offset by a $2.2 million decrease in bonus expense.
As mentioned previously due primarily to the several items impacting gross margins that I discussed, operating income was $5.5 million for the fiscal 2019 fourth quarter compared with $14.1 million for the prior year fourth quarter. Adjusted operating income was $22.7 million for the fourth quarter compared with $21 million for the prior year.
塞尔温,谢谢你。首先,我鼓励大家阅读今天早上提交的8-K,尊重我们2019年3月31日的收益新闻稿,以获得更详细的结果解释,包括GAAP与非GAAP财务指标的对账以及10 -K今天晚些时候提交。让我花点时间回顾一下2019财年第四季度的财务亮点,反映了报告和调整后的季度和12个月的销售记录。
本季度的毛利率主要受三项影响,总计1290万美元。 850万美元的非现金支出包括与客户货架核心季度重估相关的减记740万美元以及与核心回购溢价相关的110万美元摊销,转换成本为250万美元,与此相关较大的综合配送中心,以支持销售增长,以及与新业务相关的客户配额和库存调整成本190万美元。
2019财年第四季度的净销售额从去年同期的1.197亿美元增长7.8%至1.291亿美元,反映出硬件和诊断产品的销售额增长。 2019财年第四季度的调整后净销售额增加了930万美元,增长7.5%,达到1.327亿美元。
第四季度的毛利润为2600万美元,而去年同期为2910万美元。毛利润占第四季度净销售额的百分比为20.1%,而去年同期为24.3%,这受到之前强调的三个项目的影响。第四季度的调整后毛利润为3900万美元,而去年同期为3630万美元。调整后的毛利润占第四季度调整后净销售额的百分比为29.4%,而去年第四季度为29.4%。
第四季度的总运营支出从去年的1500万美元增加了550万美元,达到2050万美元。调整后的营业费用从去年的1530万美元增加到第四季度的961,000美元,增至1630万美元。经调整营业费用的增加主要是由于2018年12月E&M Power和2019年1月Dixie Electronics新收购资产的支出。
此外,调整后的营业费用因员工和相关费用增加,以支持我们的增值客户服务计划和增长,包括销售,包括我们的硬件和诊断业务,销售,营销和工程,销售额增加导致的佣金,墨西哥相关扩张费用和总体费用增长与增长有关。这些增加部分被奖金支出减少220万美元所抵消。
如前所述,主要是由于我讨论的影响毛利率的几个项目,2019财年第四季度的营业收入为550万美元,而去年第四季度的营业收入为1410万美元。第四季度调整后的营业收入为2270万美元,而去年同期为2100万美元。
Our adjusted EBITDA was $24.8 million for the fourth quarter compared with $22.2 million for the period a year ago. Depreciation and amortization expense was $2.4 million for the fourth quarter. Interest expense was $6.7 million for the fourth quarter compared with $4.7 million last year. The increase in interest expense was due primarily to an increase in the utilization of and higher interest rates on our accounts receivable discount programs, increased average outstanding borrowings as we build our inventory levels to support anticipated higher sales, and higher interest rates on our average outstanding borrowings under our credit facility.
Income tax expense for the fourth quarter was $1.6 million compared with income tax expense of $1.1 million for the prior year period. The new tax law resulted in lowering our total blended corporate tax rate from 39% to 25%, effective January 1st, 2018. Net loss for the fourth quarter was $2.8 million or $0.15 per share compared with net income of $8.4 million or $0.43 per share a year ago. Adjusted net income was $12 million or $0.63 per diluted share for the fourth quarter, compared with $10.5 million or $0.54 per diluted share for the prior year.
Let me now discuss the results for the 12 months ended March 31st, 2019. Net sales increased 10.6% to $472.8 million for fiscal '19 from $427.5 million for the prior year 12 months. Adjusted net sales for the 12 months period increased 9% to $476.3 million from $437.1 million for last year. Net loss for the 12 months period was $7.8 million, or $0.42 per share, compared with net income of $19.3 million, or $0.99 a year ago. Adjusted net income for the 12 months period was $33.3 million compared with $37.1 million a year earlier and adjusted diluted earnings per share were $1.73 compared with $1.90 last year.
Our adjusted EBITDA was $73.8 million for the 12 months period compared with $77.2 million a year earlier. As of March 31st, 2019, trailing 12 months adjusted EBITDA was $73.8 million and the average equity and net debt balance was $381 million, resulting in a 19.4% return on invested capital on a pre-tax basis. Our method of calculating ROIC is to divide trailing 12 months adjusted EBITDA by the average equity and net debt balance for the 12 months period.
At March 31st, 2019, we had net debt of approximately $128.4 million. Total cash availability on the revolver credit facility was approximately $98.6 million at March 31st, 2019, based on a total $200 million revolver credit facility and subject to certain limitations, which was increased subsequent to fiscal year end to $238.6 million. At March 31st, 2019, the Company had approximately $632 million in total assets, current assets were $353 million and current liabilities were $279 million.
Under the authorized share repurchase program as of March 31st, 2019, $15.7 million of the $37 million common stock authorization has been utilized and $21.3 million is available to repurchase shares.
Net cash used in operating activities during the fiscal year 2019 was $40.3 million, primarily due to a $53 million increase in inventory net of payables for new business and growth. As Selwyn previously discussed, we had invested in inventory to support the seamless transition to our expanded footprint and growth. We anticipate increased cash flows from reductions in this inventory related to existing product line in the latter half of this fiscal year.
我们第四季度的调整后EBITDA为2480万美元,而去年同期为2220万美元。第四季度的折旧和摊销费用为240万美元。第四季度的利息支出为670万美元,而去年为470万美元。利息支出的增加主要是由于我们的应收账款贴现计划的利用率和利率上升,平均未偿还借款增加,因为我们建立了库存水平以支持预期的更高销售额,以及我们平均未偿还利率的更高利率我们信贷额度下的借款。
第四季度的所得税费用为160万美元,而去年同期的所得税费用为110万美元。新的税法导致我们的混合公司税率从39%降至25%,从2018年1月1日起生效。第四季度的净亏损为280万美元或每股0.15美元,而净收入为840万美元或每股0.43美元一年前。第四季度调整后净收入为1,200万美元或每股摊薄收益0.63美元,而去年则为1,050万美元或每股摊薄收益0.54美元。
现在让我讨论截至2019年3月31日的12个月的结果.19财年的净销售额从去年同期的4.275亿美元增长10.6%至4.728亿美元。调整后的12个月净销售额从去年的4.371亿美元增长9%至4.763亿美元。 12个月期间的净亏损为780万美元,即每股0.42美元,而净收入为1,930万美元,或一年前的0.99美元。 12个月期间的调整后净收入为3330万美元,而去年同期为3710万美元,调整后的每股摊薄收益为1.73美元,而去年为1.90美元。
我们调整后的EBITDA在12个月期间为7380万美元,而去年同期为7720万美元。截至2019年3月31日,过去12个月的调整后EBITDA为7380万美元,平均权益和净债务余额为3.81亿美元,因此在税前基础上获得了19.4%的投资回报率。我们计算ROIC的方法是将12个月的调整后EBITDA除以12个月期间的平均权益和净债务余额。
截至2019年3月31日,我们的净债务约为1.284亿美元。根据总计2亿美元的左轮手枪信贷额度,左轮手枪信贷额度的现金总额约为9860万美元,基于总额为2亿美元的左轮手枪信贷额度,并受到一定限制,在财政年度结束后增加至2.386亿美元。截至2019年3月31日,公司总资产约为6.32亿美元,流动资产为3.53亿美元,流动负债为2.79亿美元。
根据2019年3月31日的授权股票回购计划,3700万美元的普通股授权中的1570万美元已被使用,2130万美元可用于回购股票。
2019财政年度经营活动所用现金净额为4,030万美元,主要是由于新业务和增长的应付账款净增加了5300万美元。正如Selwyn之前所讨论的那样,我们投资了库存,以支持无缝过渡到我们扩大的足迹和增长。我们预计本财年下半年与现有产品线相关的库存减少会增加现金流。
Additionally, there will be a substantial reduction of payments for core buybacks from our existing business, which will generate stronger financial profitability and operating cash flow on a year-over-year basis. For the reconciliation of non-GAAP financial measures please refer to Exhibits 1 through 7 in this morning's earnings press release.
I will now open the call for questions and Selwyn will then provide some closing remarks.
此外,我们现有业务的核心回购支付将大幅减少,这将导致更强的财务盈利能力和经营现金流量同比增长。 有关非GAAP财务指标的调节,请参阅今天上午的财报新闻稿中的图表1至7。
我现在打开问题的电话,然后Selwyn将提供一些结束语。
问答环节
Thank you. [Operator Instructions] And our first question comes from Steve Dyer from Craig Hallum. Your line is now open.
谢谢。 [操作员说明]我们的第一个问题来自Craig Hallum的Steve Dyer。 你的生产线现已开放。
Steve Dyer
Question on gross margins, I think you guided for 27% for the year. This quarter was certainly better, the March quarter was quite a bit better than I had expected. So can you just help us with the cadence through the year? I am assuming maybe it takes a step back below that 27% and works its way higher through the year, or how do you sort of arrive at that 27%ish?
关于毛利率的问题,我认为你指导了一年的27%。 本季度肯定更好,3月季度比我预期的要好一些。 所以你能帮助我们度过这一年的节奏吗? 我假设它可能需要退回到低于27%的水平并且在一年中更高的方式,或者你如何达到27%的水平?
Selwyn Joffe
I think you got it Steve. It does take a step back because generally our first quarter is much slower quarter than the rest of the year and ramps up. And so, it's going to take a step back and then will take a step forward. I mean a lot of thing is going on in the gross margin percentage number. There's a lot of -- there is new activity in sales for new product lines that we'll be launching and so there is some margin pressure when you launch those in the beginning. And then, obviously, we've gone through our transition. When we get through the transition, you'll see a nice bump in margins again, but a lot of noise right now because of the differing product mix that's out there.
But again, I think that's all incorporated into this guidance on 27% and as we get toward the latter half of this year, we should see significant margin improvement across the board, because we're getting through to the end of this Mexico transition program, the buildings have progressed on target right now, and we expect the end of the second quarter to start moving into one of the new buildings.
Yes. So, the cadence is little slower in the beginning of the year. You can see that -- I mean the exciting part of the story in my opinion is that, you see the fourth quarter margins and that's indicative of where we are when we start running at capacities that the new facility is ready to take on. And these revenue levels, again, are much lower than we're going to be at. But in the next quarter, I think I mentioned in the call, we expect to increase our revenue run rate by at least $100 million. And that will absorb a lot of the overhead, and again, have some traction in the margin number.
我想你得到了史蒂夫。它确实需要退一步,因为通常我们的第一季度比其他年度的季度要慢得多并且会增加。因此,它将退后一步,然后向前迈出一步。我的意思是毛利率百分比数字正在发生很多事情。有很多 - 我们将推出新产品系列的新销售活动,因此当您在开始时推出这些产品时会有一些利润压力。然后,显然,我们已经完成了过渡。当我们完成转换时,你会再次看到一个很好的边缘凹凸,但由于不同的产品组合,现在有很多噪音。
但同样,我认为这一切都纳入了27%的指导,当我们进入今年下半年时,我们应该看到全面的利润率显着改善,因为我们已经完成了墨西哥过渡计划的结束,这些建筑物目前正在向目标方向发展,我们预计第二季度末将开始进入一座新建筑物。
是。所以,年初的节奏会慢一些。你可以看到 - 我的意思是,我认为这个故事中令人兴奋的部分是,你看到了第四季度的利润率,这表明我们开始以新设施准备承受的能力运行时的位置。而且,这些收入水平再次低于我们将要达到的水平。但在下一季度,我想我在电话会议中提到,我们预计会将收入增长率提高至少1亿美元。这将吸收大量的开销,并再次在保证金数量上有一些牵引力。
Steve Dyer
Okay. Just looking at the growth number for this year, I'm trying to parse out how you're thinking about organic versus the two acquisitions that you did. And I think we've talked about what you expect from them. Recently, the math would suggest something like, I don't know, 12% or 14% organic and then, the rest, whatever, 3, 4 points of acquired growth. Is that generally ballpark for your growth assumptions for this year?
好的。 只看今年的增长数字,我试图解析你如何考虑有机产品与你所做的两次收购。 而且我认为我们已经谈到了你对他们的期望。 最近,数学会提出类似的事情,我不知道,12%或14%的有机物,然后,其余的,无论如何,3,4点的后天增长。 对于今年的增长假设,这通常是一个大概吗?
Selwyn Joffe
Yes. Let me just comment and then I'll comment on that. To us, it's all organic because we've made the acquisitions, but it's annualizing some of those acquisitions and you're right, it's around that percentage. But there's a lot of growth now just in our existing hard parts business. I mean, we are seeing some pretty exciting activity in the diagnostics business as well right now, but it's predominately driven by hard parts.
是。 我只想评论然后我会对此发表评论。 对我们而言,这一切都是有机的,因为我们已经进行了收购,但它正在对这些收购进行年度化,而你是对的,它就是这个百分比。 但现在只有我们现有的硬件业务才有很多增长。 我的意思是,我们现在在诊断业务中看到一些非常令人兴奋的活动,但它主要由硬件驱动。
Steve Dyer
Okay. Got it. And then, last for me. Obviously, the transition here to the new building, you've built a ton of inventories, but a big drag on cash flow, big drag on margins. What part of the fiscal year sort of do you expect that to swing back to the positive? I mean is that a Q3 thing, is it more likely Q4, can it be earlier, when would you expect to be able to get some of that working capital back in your direction?
好的。 得到它了。 然后,对我而言。 显然,在这里向新大楼的过渡,你已经建立了大量的库存,但是对现金流的拖累,对利润率的拖累很大。 您希望财政年度的哪一部分能够回归正面? 我的意思是Q3的事情,更有可能是Q4,它可能更早,你什么时候能够让你的一些营运资金回到你的方向?
Selwyn Joffe
So, we expect that in Q3 you'll start seeing a reduction of the inventories. There will be still a little bit of a build in the first quarter, and then, you'll see it -- we think it's a pretty big number from where we are today. I think we're looking at generating at least $10 million from existing inventory plus. And then, we've also -- the amount of core payments from a cash perspective has gone down. David, what that amount has gone down by?
因此,我们预计在第三季度您将开始看到库存减少。 第一季度还会有一点点构建,然后,你会看到它 - 我们认为这是一个非常大的数字,从今天开始。 我认为我们正在考虑从现有库存中增加至少1000万美元。 然后,我们也 - 从现金角度看,核心支付金额已经下降。 大卫,这个数额下降了多少?
David Lee
Its going down by $16 million in fiscal 2020 compared to '19.
与'19相比,2020财政年度下降了1600万美元。
Selwyn Joffe
Yes. So, there's an incremental $16 million of free cash flow from reduced core payments related to the existing business as well. We're getting through buying back these cores, which is, you're only buying back once and then you own them, you don't have to buy them again. And so once you own all these cores, the economic metrics from the cash flow change dramatically.
是。 因此,与现有业务相关的减少核心支付的自由现金流量增加了1600万美元。 我们正在买回这些核心,也就是说,你只回购一次,然后你拥有它们,你不必再买它们。 因此,一旦拥有所有这些核心,现金流的经济指标就会发生巨大变化。
Steve Dyer
Got it. Okay. So just to be clear, you guys will be plenty cash flow, free cash flow positive in fiscal '20, that's the expectation?
得到它了。 好的。 所以,为了清楚起见,你们将有足够的现金流,在20财年的自由现金流为正,这是期望吗?
Selwyn Joffe
Yes. The expectation that you'll see that stock coming in the second -- in third and fourth quarter. Yes.
是。 期望你会看到股票在第二季度出现 - 第三和第四季度。 是。
Steve Dyer
Okay. All right. Thank you.
好的。 行。 谢谢。
会议主持员
Thank you. And your next question comes from Chris Van Horn from B. Riley FBR. Your line is now open.
谢谢。 你的下一个问题来自B. Riley FBR的Chris Van Horn。 你的生产线现已开放。
Chris Van Horn
Just to follow up on that organic growth for 2020. Is there anything that you can really point to, is it continued market share gains, is it some of the new product orders that you expect? Could we see possibly new other product launches that you might be looking at as well? Just a little more detail on the organic side.
只是为了跟进2020年的有机增长。你能指出什么,是否继续保持市场份额增长,是否是你期望的一些新产品订单? 我们是否可能会看到您可能正在关注的其他新产品发布? 在有机方面稍微详细一点。
Selwyn Joffe
Yes. So, we are seeing growth everywhere. So I'll start with that comment. Some is more exciting than others, but we are seeing growth in all of our product lines. We expect also to have new products that will be -- traction from the new products that will also be launched sort of the back half of the year. So between the new products, all of our existing product -- hard parts revenue will go up. We're seeing increases in our diagnostics revenue gone up, our electric vehicle initiatives will go up.
I mean the challenge on the diagnostic side is that, very specialized equipment and so it's choppy in the quarters, but pretty significant as this grows. So you'll see it across the board, but I think, you'll see a lot of new business coming on board toward the back half -- in the back half of the year, again, from organic hard parts, I mean that's really where the biggest focus is.
是。 所以,我们到处都看到增长。 所以我将从那个评论开始。 有些比其他产品更令人兴奋,但我们看到所有产品线都在增长。 我们预计还将推出新产品 - 新产品的牵引力也将在今年下半年推出。 因此,在新产品之间,我们现有的所有产品 - 硬件部分的收入将会增加。 我们的诊断收入增加,我们的电动汽车计划将会增加。
我的意思是诊断方面的挑战是,非常专业的设备,所以它在四分之一的波动,但随着这种增长非常显着。 所以你会全面看到它,但我想,你会看到很多新业务在后半部分上线 - 在今年的后半部分,再次来自有机硬件,我的意思是 真的是最关注的焦点。
Chris Van Horn
Okay. Great. And then just to dig maybe a little bit on the diagnostic side, could you just remind us, is that both for desktop testing as well as some of the stuff you're doing on the OEM side? And then, I don't know I am sure if you've commented before, but the margin profile for diagnostic revenue versus your Company average, any information there will be great.
好的。 大。 然后只是在诊断方面挖掘一下,你能提醒我们一下,这是桌面测试以及你在OEM方面做的一些事情吗? 然后,我不知道我确定你以前是否评论过,但诊断收入与公司平均水平的利润率相关,任何信息都会很好。
Selwyn Joffe
Yes. So, there are two types of diagnostic equipment, we've got the combustion engine diagnostics and we've got electric vehicle diagnostics, which includes aerospace and automotive and trucks for that matter. On the combustion engine side, we have the bench top testers, we have a number of OEs that use our equipment and this is all related today to our rotating electrical and hybrid vehicle technology, belt start generators, which is another area as more hybrid cars get on the road. We'll see the margin profile on that is a little bit lower than the electric vehicle side, but certainly should not be a drag at all, but hopefully accretive at some point to these margins that we've given guidance on.
On the electric power vehicle side, the margins are higher. As of today, it's a very competitive market, but I think we have a very niche spot and we are very much software driven, so the margins are a lot higher and the maintenance and potential for SaaS model on the electric vehicle side is pretty exciting. So, as the electric vehicle business takes traction, those margins are a lot different and then a lot higher than the hard spots aftermarket margins.
是。因此,有两种类型的诊断设备,我们有内燃机诊断,我们有电动车诊断,其中包括航空航天,汽车和卡车。在内燃机方面,我们有台式测试仪,我们有许多使用我们设备的OE,这一切都与我们的旋转电气和混合动力汽车技术,皮带启动发电机有关,这是另一个领域,因为更多的混合动力汽车上路了。我们会看到这方面的利润率略低于电动汽车方面,但肯定不应该是一个拖累,但希望在某些方面增加我们给予指导的这些利润。
在电动车方面,利润率更高。截至今天,它是一个竞争非常激烈的市场,但我认为我们有一个非常利基的地方,我们非常软件驱动,所以利润率更高,电动汽车方面的SaaS模型的维护和潜力是相当令人兴奋的。因此,随着电动汽车业务的发展,这些利润差异很大,然后远高于硬盘售后市场利润率。
Chris Van Horn
Okay. Got it. Then just on the core, no pun intended, but on the core part of the business, rotating electrical, can you talk about the competitive landscape? Is there some pricing pressure going on there or what are do you seeing, because I know there's only a couple of you guys out there now and so, I kind of feel like -- and you've been taking share. I think you're in a great position, but just wanted to see what's going on from a competitive standpoint?
好的。 得到它了。 然后只是在核心,没有双关语意图,但在业务的核心部分,旋转电气,你能谈谈竞争格局吗? 那里有一些定价压力或你看到了什么,因为我知道现在只有几个人在那里,所以,我有点感觉 - 而且你一直在分享。 我认为你处于有利位置,但只是想从竞争的角度看待发生了什么?
Selwyn Joffe
Yes. I mean really there are two major players in the market. There are others that obviously are trying to get into the market. Our rotating electrical business continues to be a very good business for us, continues to grow. We have high expectations for it to continue to grow. We don't expect that growth to slow. We still have a lot of share that's out there and I think there's a lot of opportunity for both players that are left -- both of the major players that are left in the marketplace.
There's obviously, as you know, been price -- cost inflation around the world in terms of labor costs, occupancy costs, utility costs, transportation costs, fuel costs, cleaning supplies, tariffs on things that you don't pass through. So there's been some, I would say, headwinds in terms of our operating expense in our rotating electrical and our hard parts business, and that's why we're taking the price increases through on that.
I think at this point in time, it's always competitive from a price perspective, but we are absolutely adamant that price increases will be introduced. And we think there's stability there. I think the market hopefully is rational, there's no waste in the system, consumers are -- and our customers are getting a good deal, and I believe that consumers' going to get a good deal and that will continue. And I think the tariffs is an unknown in terms of how pricing will affect the consumer, but we again are passing through and we'll intend to pass through all of our tariffs.
And so, I mean that's a long winded answer to, I think the market is stable, it's still competitive. I think there's opportunity for everybody to stabilize that market and I think there's opportunity. The pricing pressures are real so the customers are getting competitive rates, but yet the suppliers can survive and have viable businesses going forward.
So, that's a long drawn out speech, but I think it's important for all the different constituents that are listening on the phone to understand exactly where we are.
是。我的意思是市场上有两个主要参与者。还有其他人显然正试图进入市场。我们的旋转电气业务对我们来说仍然是一项非常好的业务,并且还在不断发展。我们对它的持续增长抱有很高的期望。我们预计增长不会放缓。我们仍然有很多分享,我认为剩下的两个球员都有很多机会 - 这两个主要球员都留在了市场上。
显然,正如您所知,全球的劳动力成本,入住成本,公用事业成本,运输成本,燃料成本,清洁用品,以及您未通过的物品的关税等价格成本通胀。因此,就我们的旋转电气和硬件零件业务的运营费用而言,存在一些问题,这就是为什么我们要通过这个来提高价格。
我认为在这个时间点,从价格角度来看,它总是具有竞争力,但我们绝对坚持会引入价格上涨。我们认为那里有稳定性。我认为市场是理性的,系统没有浪费,消费者也是 - 我们的客户得到了很好的交易,我相信消费者会得到很好的交易而且会继续下去。而且我认为关税价格如何影响消费者的关税是未知的,但我们再次通过,我们打算通过我们的所有关税。
所以,我的意思是,这是一个冗长的回答,我认为市场稳定,它仍然具有竞争力。我认为每个人都有机会稳定市场,我认为有机会。定价压力是真实的,因此客户可以获得具有竞争力的价格,但供应商能够生存下来,并且能够继续保持可行的业务。
所以,这是一个冗长的演讲,但我认为对于正在通过电话收听的所有不同成员来说,了解我们的确切位置非常重要。
会议主持员
Thank you. [Operator Instructions] And our next question comes from Scott Stember from CL. King. Your line is now open.
谢谢。 [操作员说明]我们的下一个问题来自CL的Scott Stember。 王。 你的生产线现已开放。
Scott Stember
David, I don't know if I heard, did you give out the breakout by segment for revenues within the quarter?
大卫,我不知道我是否听说过,您是否在本季度内按部门划分了收入?
David Lee
We did not.
我们没有。
Scott Stember
Could you give that out? It's just something that we've been getting for a while, it helps from a modeling perspective.
你能解决这个问题吗? 这只是我们已经获得了一段时间的东西,它从建模的角度来看是有帮助的。
Selwyn Joffe
Yes. I think the key thing there is that, there's a lot of movement in different product lines, there are lot of competitive challenges for us, and confidentialities that we have on our product line growth right now with our customer base. But we don't mean to be elusive on it, but I mean I think right now, we would just look at hard parts in general from organic products, so a little difficult to break it out for us.
Now, as we go down through the year, we can talk about that more, but a little sensitive time for us right now, Scott. I apologize for that, in terms of breaking out what the growth is going to be. And again, we don't want to be -- we want to be as transparent as possible, but certainly we have some industry challenges in being able to be more transparent than we are.
是。 我认为关键在于,不同的产品线有很多变动,我们面临许多竞争挑战,而且我们的产品线现在对客户群的保密性也很大。 但我们并不意味着难以捉摸它,但我的意思是我现在想,我们只会从有机产品中看到一般的难点,所以有点难以为我们打破它。
现在,当我们度过这一年时,我们可以谈论更多,但现在对我们来说有点敏感,斯科特。 为此,我要为突破增长将会是什么而道歉。 而且,我们不希望成为 - 我们希望尽可能透明,但当然,我们在能够比我们更透明方面遇到一些行业挑战。
Scott Stember
No. I could appreciate that, but could you give us some directional just on -- because obviously you have some new business that you've won. It'd be nice to know how much of that is contributing and versus some of the core stuff? And obviously a lot of that plays into the margin right as well. So is there anything you can give us?
不,我可以理解,但是你可以给我们一些方向 - 因为很明显你有一些你赢得的新业务。 很高兴知道其中有多少是有贡献的,还有一些核心内容? 显然,很多也会影响边际。 你有什么可以给我们的吗?
Selwyn Joffe
Yes. So, let me try and give you a little bit of a bridge, but it's not going to be part number, but it'll be by hard parts. And I think there's probably, on the run rates, OK. I mean, I think there's probably a contribution of around little over $20 million plus of incremental sales from both the two new acquisitions. So that's a run rate of where they are today. So that's about $20 million of it. And then the hard parts growth is $70 million plus in hard parts growth. And you'll see that sequentially through the year but you'll see big jumps in third and fourth quarter.
是。 所以,让我试着给你一点桥梁,但它不会是零件编号,但它将是困难的部分。 而且我认为在运行率上可能还可以。 我的意思是,我认为这两项新收购可能会带来超过2000万美元以及增量销售额的贡献。 所以这是他们今天的运行率。 所以这大约是2000万美元。 然后硬件增长7000万美元以及硬件增长。 你会看到这一年的顺序,但你会看到第三和第四季度的大幅跳跃。
Scott Stember
So, when you say hard parts, you're referring to your existing products?
那么,当你说硬件时,你指的是你现有的产品?
Selwyn Joffe
Existing products and new products in the hard parts category.
现有产品和硬件类别的新产品。
Scott Stember
Okay. Got it.
好的。 得到它了。
Selwyn Joffe
It's mostly. I mean and yes, I think that should get you through some of the modeling challenges that you guys are having. We'll try and provide color as we go down through -- as we get into the -- more developed into the year.
这主要是。 我的意思是,我认为这应该可以帮助您解决一些您正在进行的建模挑战。 当我们进入时,我们将尝试提供颜色 - 当我们进入时 - 更加发达的一年。
Scott Stember
Okay. And just to flesh out the comments about organic growth again, that was asked earlier. Is that a true organic 16#% to 18% or again the 3% to 4% is coming from business that -- have these acquisitions anniversaried already or this is just incremental sales or growth that you expect from these acquired businesses?
好的。 只是为了充实有关有机增长的评论,这是早些时候提出的。 这是一个真正的有机16#%到18%还是3%到4%来自业务 - 这些收购已经公布了,或者这只是您对这些收购业务的预期增量销售或增长?
Selwyn Joffe
A small amount of it is going to anniversary. I mean on the Dixie, we bought at the end of the year, so the annualization of that is in that number. I mean we've classified that as organic, but that's a relatively small amount of it. The rest is all organic. The rest of all anniversaried and the rest is all just straight organic growth. So very small amount of it, if you don't count the annualization of the Dixie acquisition as organic, I mean, I think that's going to be $8 million to $10 million out of the growth, of the $100 million that we're looking at.
少量的周年纪念日。 我的意思是我们在今年年底买的Dixie,因此年度化就是这个数字。 我的意思是我们把它归类为有机物,但这个数量相对较少。 剩下的都是有机的。 剩下的就是所有人,其余的只是直接的有机增长。 如果你不把Dixie收购的年度化计算为有机产品那么非常少,我的意思是,我认为这将是我们正在寻找的1亿美元增长中的800万到1000万美元 在。
Scott Stember
So, I back that out, you get to true organic numbers. Okay. Got it.
所以,我支持你,你得到真正的有机数字。 好的。 得到它了。
Selwyn Joffe
Yes. That's the annualized amount of that.
是。 这是年度化的数额。
Scott Stember
All right. And with regards to -- you mentioned price increases and just want to talk about gross margins and some of the puts and takes for next year again. Obviously, if you were looking at the as adjusted number that already smooths out I guess for the $2.5 million worth of transition that's in the new facility. So maybe just talk about some of the headwinds? Just specifically, again, whether it's freight, labor and product mix? You did talk about product mix, maybe just talk about those things and maybe in order of importance?
行。 关于 - 你提到价格上涨,只是想谈谈毛利率以及明年的一些看跌期权。 显然,如果您正在考虑已经平滑的调整后的数字,我猜想新设施中价值250万美元的过渡期。 那么也许只是谈谈一些不利因素? 具体而言,无论是运费,劳动力和产品组合? 你确实谈过产品组合,也许只是谈论那些事情,也许是重要的顺序?
Selwyn Joffe
Yes. I mean, obviously, labor -- I will start with labor. In order of importance, labor is extremely important. Labor is up all over the world. We have new minimum wage rules in Mexico, which basically escalates all your levels of wage increases. You have new minimum wage levels in California, escalates wage increases all the way up. We have new minimum wage rules in Malaysia.
We have new minimum wage rules in India. I mean so certainly there's wage inflation in China. I can tell you occupancy costs in all third world countries, in particular in Mexico have gone up, because everybody's running to try and get into tariff free locations. So, occupancy costs have gone up, utility costs have gone up.
Companies have been passing through the direct effect of tariffs on the product that they sell, but there's a tremendous indirect effect of tariffs. And it's amazing what comes out of China and what you'll see in terms of increases in costs from soaps to brushes that you clean your floor with. I mean it's everywhere and the price increases certainly I would view them as neutralizing headwinds. There's not windfalls for us as you can see by the guidance in our margins. And that's another reason I would tell you that we're absolutely adamant that we will not ship products unless we get our price increases.
So it's fair, it's for the industry, there's a lot of that headwind and we expect that to go on. But having said that, we've incorporated that into our guidance and that's, we're at 27%, which is similar to where we ended at this year. And we think that, as time goes on, with the efficiencies of the new facilities, that we would see some margin expansion also with the growth of electrical vehicle initiatives.
是。我的意思是,显然,劳动 - 我将从劳动开始。按重要性排序,劳动力极为重要。世界各地的劳动力都在增加。我们在墨西哥有新的最低工资规定,这基本上会提升您所有的工资增长水平。你在加利福尼亚州有新的最低工资水平,工资一直在上升。我们在马来西亚有新的最低工资规定。
我们在印度有新的最低工资规定。我的意思是中国有工资通胀。我可以告诉你所有第三世界国家的入住成本,尤其是墨西哥的入住成本上升,因为每个人都试图进入免关税地点。因此,入住成本上升,公用事业成本上升。
公司一直在通过关税对其销售产品的直接影响,但关税产生了巨大的间接影响。从中国出来的东西以及从肥皂到清洁地板的刷子的成本增加你会看到什么。我的意思是它无处不在,价格上涨当然我认为它们是中立的逆风。对于我们来说,没有意外收获,因为您可以在我们的利润中看到指引。这是我告诉你的另一个原因,我们绝对坚持认为除非我们提价,否则我们不会发货。
所以这是公平的,对于行业而言,存在很多逆风,我们希望这种情况继续下去。但话说回来,我们已将其纳入我们的指导,那就是27%,这与我们今年结束的情况相似。我们认为,随着时间的推移,随着新设施的效率提高,我们也会看到随着电动汽车计划的增长,利润率也会有所增加。
Scott Stember
Got it. And last question. You mentioned lower core purchases expectations for next year. Can you maybe just walk us through why that's happening again and what's triggering that, whether, I don't know, if we have too many cores or just trying to balance things out, or is there something else that we need to look at?
得到它了。 最后一个问题。 您提到明年核心购买预期较低。 您是否可以直接告诉我们为什么会再次发生这种情况以及是什么触发了这一点,无论是,我不知道,我们是否拥有太多内核或者只是想要平衡问题,还是有其他我们需要关注的内容?
Selwyn Joffe
So the focus is on cores on customer shelves, on the buyback amount that we're talking about. So I'll hand it over to David to talk about that.
因此,我们关注的是客户货架上的核心,以及我们所谈论的回购金额。 所以我会把它交给大卫谈谈。
David Lee
So, during fiscal 2019, payments for those previous core purchases for new business was approximate $28 million and in fiscal '20, we expect that to come down to about $12 million. So that's the $16 million decrease in those payments.
因此,在2019财年,之前核心购买新业务的款项约为2800万美元,而在20财年,我们预计这将降至约1200万美元。 这就是这些付款减少了1600万美元。
Scott Stember
Yes. And I'm just trying to figure out what the rationale, why is it coming down?
是。 而我只想弄清楚它的基本原理是什么,为什么它会下降?
David Lee
Sure. So four years ago, when we got new business, we purchased cores, so that four-year payment has now ended. So as years move on, then the payments become less, because you're starting to pay off for those cores, which are paid for only one time, you don't pay for them again. I mean large four-year payment plan just ended in fiscal '19.
当然。 因此,四年前,当我们开展新业务时,我们购买了核心,因此四年付款现已结束。 因此,随着时间的推移,付款变得更少,因为您开始为那些仅支付一次的核心付款,您不再支付它们。 我的意思是大约四年的支付计划刚刚在19财年结束。
Scott Stember
Okay. And obviously, going forward, would that mean also that there'll be less -- or there'll be close -- GAAP earnings will be more closely aligned with the as reported? Or it was just strictly cash flow we're talking?
好的。 很明显,未来,这是否意味着会有更少 - 或者会有接近 - GAAP收益将与报道的更接近? 或者只是我们正在谈论的严格的现金流?
David Lee
On the sales, there will continue to be amortization of the core premium. And it really depends on amount of new business that we get and what kind of allowances that we give to customer for this core buybacks. But again once we do buy those cores that premium is amortized over the life of the contract.
在销售方面,核心溢价将继续摊销。 这实际上取决于我们获得的新业务量以及我们为此核心回购提供给客户的哪种配额。 但是,一旦我们确实购买了这些核心,保费在合同期内摊销。
Selwyn Joffe
There are two things, I mean there's the cash component of it, which is coming down dramatically, but when we buy back cores, we amortize generally over, I think, an eight-year period?
有两件事,我的意思是它的现金部分正在急剧下降,但是当我们回购核心时,我认为,我们通常会在8年期间内摊销?
David Lee
Correct.
正确。
Selwyn Joffe
We amortize the premium that we bought back the cores over an eight-year period. So the cash -- we own the cores, but we still have to amortize this premium. And that's what's the change we made in the restatement in the second quarter. So you still got this sort of non-cash amortization of cores on customer shelves. But the other thing to remember is that, again nothing has changed. If we ever lose the business, which hopefully we won't, we don't expect to -- we get reimbursed the full amount of cash. It's not based on lower cost of the realizable value, it's a fixed contract price.
我们分摊了我们在八年内回购核心的溢价。 所以现金 - 我们拥有核心,但我们仍然需要分摊这笔溢价。 这就是我们在第二季度重述中所做的改变。 因此,您仍然可以在客户货架上进行这种非现金的核心摊销。 但要记住的另一件事是,没有任何改变。 如果我们失去业务,希望我们不会,我们不期望 - 我们得到全额现金的报销。 它不是基于可实现价值的较低成本,而是固定的合同价格。
Scott Stember
Got it. That's all I have. Thanks for taking my questions.
得到它了。 这就是我的全部。 谢谢你回答我的问题。
Selwyn Joffe
Thank you.
谢谢。
David Lee
Thank you.
谢谢。
会议主持员
Thank you. And there are no further questions at this time. I would now like to turn the call back to Selwyn Joffe, Chairman, President and CEO, for any further remarks.
谢谢。 目前没有其他问题。 我现在想把这个电话转回给董事长,总裁兼首席执行官Selwyn Joffe,以获得进一步的评论。
Selwyn Joffe
Thank you. In summary, everybody, as you heard, we have many growth opportunities and the new business commitments are continuing. The Company, as a whole, is very well positioned to create value. And we look forward to updating you on the significant progress we make as we go through the year.
And as always I want to thank all our team members for their commitment and customer-centric focus on service and for their exceptional pride in all the products we sell and the customer services we provide. Their commitment to quality and service is also reflected in the wonderful contributions they make to their communities and our society. They are terrific and I'm proud to work with them.
We appreciate your continued support and we thank you again for joining us for the call. We look forward to speaking with you when we host our fiscal 2020 first quarter conference call in August, and at the various conferences that we attend. Thank you.
谢谢。 总而言之,正如您所听到的,每个人都有很多增长机会,新的业务承诺仍在继续。 作为一个整体,公司非常有能力创造价值。 我们期待着向您介绍我们在全年所取得的重大进展。
一如既往,我要感谢所有团队成员的承诺和以客户为中心的服务重点,以及他们对我们销售的所有产品和我们提供的客户服务的非凡自豪感。 他们对质量和服务的承诺也反映在他们为社区和社会做出的杰出贡献中。 他们非常棒,我很自豪能与他们合作。
感谢您的继续支持,我们再次感谢您加入我们的电话会议。 我们期待在8月举办2020财年第一季度电话会议以及参加的各种会议时与您交谈。 谢谢。
会议主持员
Ladies and gentlemen, thank you for your participation in today's conference. This concludes today's program. You may all disconnect. Everyone have a great day.
女士们,先生们,感谢您参加今天的会议。 这就结束了今天的计划。 你可能都断开了。 每个人都有美好的一天。
相关问题
Motorcar Parts of America 电话会议
Motorcar Parts of America 财务报告
互联网券商的港股、美股开户教程
如果您对美股 或者 港股也感兴趣, 或者想要了解如何开户, 可以加我wechat: xiaobei006006, 同时也可以拉您进美股交流群哦。
最后的最后 祝大家都有一个美好的投资生活哦。
大家也可以关注【美股指南】公众号, 即可获得《小白投资美股指南(雪球「岛」系列)》电子书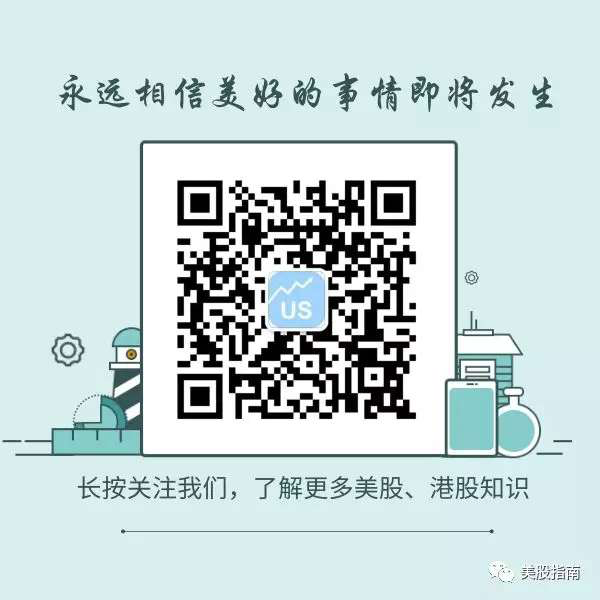 ---
写在最后
---
暂无回复。