Simply Good Foods Company (SMPL) 首席执行官 Joseph Scalzo 在 2019年 第三季度业绩 - 收益电话会议记录
The Simply Good Foods Company (NASDAQ:SMPL) Q3 2019 Earnings Conference Call July 2, 2019 8:30 AM ET
Simply Good Foods Company(纳斯达克股票代码:[SMPL])2019年第3季度收益电话会议2019年7月2日美国东部时间上午8:30
公司参与者
Mark Pogharian - Vice President, Investor Relations, Treasury and Business Development
Joseph Scalzo - President and Chief Executive Officer
Todd Cunfer - Chief Financial Officer
Mark Pogharian - 投资者关系,财务和业务发展副总裁
Joseph Scalzo - 总裁兼首席执行官
Todd Cunfer - 首席财务官
电话会议参与者
Jason English - Goldman Sachs
Christopher Growe - Stifel Nicolaus & Co.
Brian Holland - D.A. Davidson & Co.
Rob Dickerson - Deutsche Bank
Eric Larson - The Buckingham Research Group
William Chappell - SunTrust Robinson Humphrey Inc
Chase West - Consumer Edge Research
杰森英语 - 高盛
Christopher Growe - Stifel Nicolaus&Co。
Brian Holland - D.A. 戴维森公司
Rob Dickerson - 德意志银行
Eric Larson - 白金汉研究小组
William Chappell - SunTrust Robinson Humphrey Inc.
追逐西部 - 消费者边缘研究
会议主持员
Greetings. Welcome to Simply Good Foods Company's Third Quarter 2019 Conference Call. At this time, all participants are in a listen-only mode. A question-and-answer session will follow the formal presentation. [Operator Instructions] Please note this conference is being recorded.
I will now turn the conference over to Mark Pogharian, Vice President of Investor Relations. Thank you. You may begin.
问候。 欢迎来到Simply Good Foods Company的2019年第三季度电话会议。 此时,所有参与者都处于只听模式。 问答环节将在正式演讲之后进行。 [操作员说明]请注意正在录制此会议。
我现在将会议转交给投资者关系副总裁Mark Pogharian。 谢谢。 你可以开始吧。
Mark Pogharian
Thank you, Sherry. Good morning. I'm pleased to welcome you to Simply Good Foods Company earnings call for the third quarter ended May 25, 2019.
Joe Scalzo, President and CEO; and Todd Cunfer, CFO, will provide you with an overview of results, which will then be followed by a Q&A session.
The company issued its earnings press release this morning at approximately 7 A.M. Eastern Time. A copy of the release and accompanying presentation are available under the Investor section of the company's website at www.thesimplygoodfoodscompany.com. The call is being webcast live on the website and an archive of today's remarks will also be available for 30 days.
During the course of today's call, management will make forward-looking statements that are subject to various risks and uncertainties that may cause results to differ materially. The company undertakes no obligation to update these statements based on subsequent events. A detailed listing of such risks and uncertainties can be found in today's press release and the company's SEC filings.
In addition, management will make references to adjusted EBITDA, a non-GAAP financial measure that it believes provides investors with the useful information with which to evaluate the company's operating performance. Today's earnings release includes a reconciliation of the most directly comparable GAAP financial measures to non-GAAP measures.
And with that out of the way, it's my pleasure to turn the call over to Joe Scalzo, President and Chief Executive Officer.
谢谢你,雪利酒。早上好。我很高兴欢迎您收到Simply Good Foods Company 2019年5月25日结束的第三季度财报。
Joe Scalzo,总裁兼首席执行官;首席财务官Todd Cunfer将为您提供结果概述,随后将进行问答环节。
该公司今早在上午7点发布了盈利新闻稿。东部时间。发布和随附演示文稿的副本可在公司网站www.thesimplygoodfoodscompany.com的"投资者"部分下找到。该电话正在网站上进行网络直播,今天的评论档案也将在30天内提供。
在今天的电话会议期间,管理层将制定前瞻性陈述,这些陈述受各种风险和不确定因素的影响,可能导致结果出现重大差异。公司没有义务根据后续事件更新这些声明。有关此类风险和不确定性的详细列表可在今天的新闻稿和公司的SEC文件中找到。
此外,管理层将参考调整后的EBITDA,这是一项非GAAP财务指标,它认为该指标为投资者提供评估公司经营业绩的有用信息。今天的收益发布包括将最直接可比的GAAP财务指标与非GAAP指标进行对账。
在此之后,我很高兴将这一呼吁转交给总裁兼首席执行官Joe Scalzo。
Joseph Scalzo
Thank you, Mark. Good morning and thank you for joining us. Today, I'll recap our third quarter highlights and provide an update on our business. Then Todd will discuss the summary of our third quarter and our year-to-date financial results. And after that, we'll open the call to your questions.
We delivered another strong quarter with both financial and point-of-sale results exceeding our expectations. Net sales and gross profit increased double digits on a percentage basis versus last year. This is our fifth consecutive quarter of double-digit growth across both of these metrics. And we're delivering on our commitments while also investing in our business and our capabilities, especially marketing, which has increased 24% over the first nine months of the year.
Our retail takeaway growth is measured by IRI continue to be strong across all forms, all channels, and all major customers. Total Atkins U.S. retail takeaway in Q3 was up 19.5%, exceeding our expectations even as we began overlapping stronger year ago comps, and our e-commerce business continues to do well with sales up meaningfully in Q3.
Importantly, the nutritional snacking category continues to grow and outperforms most center-of-store package Goods Foods category, driven by healthy snacking and meal replacement megatrends. For both the third quarter and year-to-date periods, category growth continues to be in the mid to high single-digit.
Our marketing and advertising complements the consumer megatrends and secular tailwinds driving this category growth. And with nutritional snacking household penetration, only around 50%, we believe there's a lot more room for growth.
Turning to the third quarter. Net sales increased 30.1% and is expected outpaced POS growth, as customer inventories normalize to the first-half level. In line with our long-term algorithm, adjusted EBITDA was up greater than sales growth and increased 38.8%.
Our business continued to be driven by strong base velocity gains on core products. The increase in our top line underscores the strength and resilience of our brand against our large consumer target that includes both core programmatic weight loss consumers, as well as lifestyle-oriented low carbers.
Our successful marketing campaign is resonating with both groups of consumers, and we're driving consumers to the category and to our brand. Volume was the biggest contributor to growth in Q3, up 32%. As expected, net sales growth outpaced retail takeaway, driven by the timing of inventory movements at key retailers.
Bar promotions resumed in the third quarter although slightly below prior year, and net price realization was 100 basis point benefit in the quarter. This was offset by the non-price-related trade promotion, accounting shift from G&A that we discussed in the last couple of quarters. The increase in adjusted EBITDA is a direct result of sales growth. These gains were partially offset by higher direct media investments and an increase in G&A.
Measured channel, U.S. POS growth continues to be robust. Across all time periods in fiscal 2019, 13, 26 and 39 weeks, POS growth has been around 20%. This gives us confidence in the effectiveness of our marketing and message, as well as the continued – as we continue to drive consumption and grow buyers.
谢谢,马克。早上好,谢谢你加入我们。今天,我将回顾我们的第三季度亮点并提供我们业务的最新信息。然后托德将讨论我们第三季度的总结以及我们今年迄今为止的财务业绩。之后,我们将打开您的问题。
我们提供了另一个强劲的季度,其财务和销售点结果超出了我们的预期。与去年相比,净销售额和毛利润按百分比增长了两位数。这是我们这两个指标连续第五个季度实现两位数增长。我们履行承诺,同时也投资于我们的业务和我们的能力,特别是营销,在今年前9个月增长了24%。
我们的零售外卖增长是通过IRI在所有形式,所有渠道和所有主要客户中继续保持强势。总的阿特金斯在第三季度的零售额增长了19.5%,超出了我们的预期,即使我们在一年前开始重叠比较强劲,我们的电子商务业务继续在第三季度有意义地促进销售。
重要的是,营养零食类别继续增长,并且在健康零食和代餐大趋势的推动下,超过大多数商店中心包装商品食品类别。对于第三季度和年初至今,类别增长继续处于中高位个位数。
我们的营销和广告补充了消费者的大趋势和世俗风潮,推动了这一类别的增长。而营养零食家庭普及率仅为50%左右,我们相信还有更大的增长空间。
转向第三季度。由于客户库存正常化至上半年水平,净销售额增长30.1%,预计超过POS增长。根据我们的长期算法,调整后的EBITDA高于销售增长,增长38.8%。
我们的业务继续受到核心产品强劲基础速度提升的推动。我们的顶线增加强调了我们的品牌在我们的大型消费者目标上的实力和弹性,包括核心程序性减肥消费者,以及面向生活方式的低级消费者。
我们成功的营销活动引起了两个消费者群体的共鸣,我们正在推动消费者走向品类和品牌。成交量是第三季度增长的最大因素,增长32%。正如预期的那样,由于主要零售商的库存变动时间推动,净销售增长超过了零售外卖。
酒吧促销活动在第三季度恢复,虽然略低于去年,本季度实现的净价格为100个基点。这被非价格相关的贸易促销所抵消,这是我们在过去几个季度讨论过的G&A会计转移。调整后EBITDA的增加是销售增长的直接结果。这些收益部分被直接媒体投资增加和G&A增加所抵消。
测量渠道,美国POS增长继续强劲。在2019年,13周,26周和39周的所有时间段内,POS增长率约为20%。这使我们对我们的营销和信息的有效性以及持续的信心充满信心 - 因为我们将继续推动消费并增加买家。
Although we do anticipate that POS growth was slow in the fourth quarter, as we had lapped aggressive year ago growth rates. More on this in just a bit. And I'm very pleased that our growth continues to be well-balanced across all product forms, that's bars, shakes and confection.
Our marketing strategy for the brand is unique among traditional food brands. We are the only major nutritious snacking brand that is well developed across bars, shakes and confections and achieving balanced growth across all these forms.
Our messaging is focused on the distinctive Atkins nutritional philosophy, whose benefits are supported by over 100 independent peer-reviewed clinical studies. The brand stands distinctively for low-carb, low sugar, protein-rich nutrition, designed to avoid blood sugar spikes and help the body burn stored fat.
Our marketing strategy focuses on communicating the benefits of this nutritional philosophy, while offering delicious convenient snacks for consumers seeking those benefits and looking for a snack or a meal replacement. And our strong retail performance continues to come almost entirely from base velocity grip.
Distribution is up in fiscal 2019, driven by our new 30-gram protein shake and some confession items. As planned, overall promotional buying was down slightly versus year ago, as we dial back on the frequency of bar activity given supply constraints.
Our strong results have given us the financial flexibility to invest in the business. As such, we are committed to increasing advertising and marketing, at least in line with sales growth.
During fiscal 2019, we've invested well beyond that target, given the effectiveness of our marketing executions and our strong financial performance. Building on the three advertising spots that began airing in Q2, the third quarter featured a new spot called Rob Lowe's Secret is out. The add focuses on our bar products and flavors, as well as the benefits of that specifically that our products are an excellent source of protein, low in carbs and contain no added sugars.
Our advertising is resonating with consumers and having the desired effect. POS growth continues to be strong and total buyers continue to grow, while maintaining loyalty and buy rate consistent with historical levels.
New products are an important element of our strategy. Our 2019 innovation, such as the Atkins protein wafer crisp bar and our new 30-gram protein shakes are both doing well. The wafer bar distribution is on track with ACV of about 55%, trial and repeat has been solid and similar to other successful Atkins' items.
Our 30-gram protein product offers consumers a higher protein meal replacement shake and it's performing in line with our expectations. We estimate at this point that it's over 80% incremental to Atkins and over 40% incremental to the category.
Overall, I'm satisfied with our performance. Third quarter and year-to-date results were strong and we're on pace to deliver another year of meaningful sales and EBITDA growth that will significantly exceed our long-term target.
虽然我们确实预计第四季度POS增长缓慢,但正如我们在一年前的增长率一样。更多相关内容。而且我很高兴我们的成长在所有产品形式上都保持平衡,即酒吧,奶昔和甜​​点。
我们的品牌营销策略在传统食品品牌中独树一帜。我们是唯一一个主要的营养零食品牌,它在酒吧,奶昔和糖果中得到很好的发展,并在所有这些形式中实现均衡增长。
我们的信息集中在独特的阿特金斯营养理念上,其优势得到100多项独立同行评审临床研究的支持。该品牌独特的低碳水化合物,低糖,富含蛋白质的营养,旨在避免血糖飙升,帮助身体燃烧储存的脂肪。
我们的营销策略侧重于传达这种营养理念的好处,同时为寻求这些好处并寻找零食或代餐的消费者提供美味方便的零食。我们强劲的零售业绩几乎完全来自基本速度控制。
由于我们新的30克蛋白质奶昔和一些忏悔物品,2019财政年度的分配上升。按计划,整体促销购买量与一年前相比略有下降,因为我们在供应限制条件下回调酒吧活动的频率。
我们的强大业绩为我们提供了投资业务的财务灵活性。因此,我们致力于增加广告和营销,至少与销售增长保持一致。
在2019财年,考虑到我们的营销执行的有效性和我们强大的财务业绩,我们的投资远远超出了这一目标。在第二季度开始播出的三个广告位的基础上,第三季度推出了名为Rob Lowe's Secret的新广告。添加的重点是我们的酒吧产品和口味,以及特别是我们的产品是蛋白质,碳水化合物含量低,不含添加糖的优质来源的好处。
我们的广告与消费者产生共鸣并产生预期的效果。 POS增长继续强劲,总购买者继续增长,同时保持忠诚度和购买率与历史水平一致。
新产品是我们战略的重要组成部分。我们的2019年创新,如阿特金斯蛋白质晶圆脆条和我们新的30克蛋白质奶昔都表现良好。晶圆棒分布正常,ACV约为55%,试验和重复已经稳固,与其他成功的阿特金斯项目类似。
我们的30克蛋白质产品为消费者提供了更高的蛋白质代餐奶昔,并且其性能符合我们的预期。我们估计此时阿特金斯的增量超过80%,而该类别增量超过40%。
总的来说,我对我们的表现感到满意。第三季度和年初至今的业绩强劲,我们正在努力实现另一年有意义的销售额和EBITDA增长,这将大大超过我们的长期目标。
In the fourth quarter, year-over-year comps are more challenging. Looking at the POS data on this slide, you'll note that year-over-year growth rates in fiscal 2019 have been sequentially slowing, as we make our way throughout the year. However, encouraged by the growth in total buyers, we continue to see, coming to the brand, and we feel good about the quality of our fourth quarter on air advertising, which will be up significantly versus last year.
Our strategy of educating consumers on low-carb, low-sugar nutrition is working. We are confident in the continued effectiveness of our marketing, our improved supply situation and our financial flexibility to invest in proven growth initiatives.
We are focused on driving top line growth, especially with new lifestyle self-directed low-carbers. Additionally, the investments we've made positioned us nicely, delivered solid growth in 2020 and over our strategic planning cycle.
Now I'll turn the call over to Todd to provide you with some greater financial details.
在第四季度,同比补贴更具挑战性。看一下这张幻灯片上的POS数据,您会注意到2019财年的年增长率一直在放缓,因为我们全年都在努力。然而,受到总买家增长的鼓舞,我们继续看到,进入该品牌,我们对第四季度的空中广告质量感到满意,这与去年相比将有显着提升。
我们的目标是教育消费者低碳水化合物,低糖营养。我们对我们的营销持续有效,我们改善的供应情况以及我们的财务灵活性投资于成熟的增长计划充满信心。
我们专注于推动收入增长,尤其是新生活方式的自我导向低成长者。此外,我们所做的投资很好地定位于我们,在2020年和我们的战略规划周期中实现了稳健的增长。
现在,我将把电话转给托德,为您提供更多财务细节。
Todd Cunfer
Thank you, Joe, and good morning, everyone. Let me start with two points as it relates to the numbers you see on the slides that follow.
First, for competitive purposes, we will review financial statements for the quarters ended May 25, 2019 and May 26, 2019. Second, we evaluate our performance on an adjusted EBITDA basis based on our asset-light, strong cash flow model.
We have included a detailed reconciliation from GAAP net income to adjusted EBITDA in today's press release. We believe this measure is a key indicator of the true underlying performance of the business.
Now for a review of third quarter results across major metrics. Let me start with net sales. Core volume growth has been solid over the last year and continues to be the primary driver of our sales increase. Specifically, in the third quarter, volume increased 32%.
As expected, net sales growth outpaced retail takeaway, driven by the timing of inventory movement at key retailers. Note that year-to-date net sales growth and retail takeaway are now relatively in line and we are well-positioned to meet consumer demand.
Bar trade promotions resumed in the quarter, although frequency was slightly lower than last year, resulting in modest price realization of 1%. These gains were partially offset by the change in how we account for services provided by some of our customers. As we discussed during the last two quarterly calls in the year ago period, this cost was recorded in selling expense.
Turning to the rest of the P&L, gross profit increased 27.3% to $65.3 million. Gross margin declined 100 basis points to 46.8%, primarily due to the non-price-related customer activity that is a shift from selling expense. This change in methodology only impact fiscal 2019 amount, therefore, affecting comparability versus the year ago period by negatively impacting the third quarter 2019 by about 120 basis points.
Additionally, the company incurred slightly higher supply chain cost due to modest inflation, but this was offset by savings from the strategic sourcing initiative, which was in line with our expectations.
Adjusted EBITDA was up 38.8% to $24.9 million, driven by the increase in gross profit, partially offset by a 34.1% increase in marketing, driven by increased media and e-commerce investments, as well the 29.1% increase in G&A due primarily to greater incentive compensation, as well as slightly higher distribution center cost due to greater volume.
Note that selling expense was lower than last year, due to the previously discussed shift of non-price-related customer activity. Income tax expense in Q3 was $4.6 million versus $2.8 million in the prior year.
Our effective tax rate in Q3 was 25.4% versus 28.5% in the year ago period. Our year-to-date tax rate of 24.2% brackets our targeted full-year anticipated tax rate of 24% to 25%. As a result, reported net income in the third quarter was $13.5 million versus $7.1 million last year.
Year-to-date net sales were up 18.9% to $384.2 million. As I mentioned earlier, the year-to-date net sales increase was driven primarily by organic core volume growth. Year-to-date gross profit increased 18% to $182 million, with gross margin down 30 basis points versus prior year. The shift in non-price-related customer activity from selling expense to trade resulted in an unfavorable impact on 2019 gross margin of about 90 basis points.
谢谢你,乔,大家早上好。让我从两点开始,因为它与您在随后的幻灯片上看到的数字有关。
首先,出于竞争目的,我们将审核截至2019年5月25日和2019年5月26日的季度的财务报表。其次,我们根据资产清晰,强劲的现金流模型,在调整后的EBITDA基础上评估我们的业绩。
我们在今天的新闻稿中纳入了GAAP净收入与调整后EBITDA的详细调节表。我们认为该指标是衡量企业真正基本业绩的关键指标。
现在回顾主要指标的第三季度结果。让我先从净销售开始。去年核心销量增长稳健,并继续成为我们销售增长的主要动力。具体来说,第三季度,销量增长了32%。
正如预期的那样,由于主要零售商的库存变动时间推动,净销售增长超过了零售外卖。请注意,年初至今的净销售增长和零售外卖现在相对一致,我们已准备好满足消费者需求。
本季度酒吧贸易促销活动恢复,但频率略低于去年,导致价格实现1%。我们对部分客户提供的服务进行会计处理方式的变化部分抵消了这些收益。正如我们在去年同期的最后两个季度电话会议中所讨论的那样,这笔费用记录在销售费用中。
转向剩余的损益表,毛利润增长27.3%至6530万美元。毛利率下降100个基点至46.8%,主要是由于非价格相关的客户活动是从销售费用的转变。方法的这种变化仅影响2019财年的金额,因此,与2019年第三季度相比,对2019年第三季度的负面影响影响了可比性。
此外,由于适度的通货膨胀,该公司的供应链成本略高,但这被战略采购计划的节省所抵消,这符合我们的预期。
调整后的EBITDA增长38.8%至2490万美元,受毛利增长的推动,部分被市场营销增长34.1%所抵消,这主要得益于媒体和电子商务投资的增加以及G&A增长29.1%,主要原因是激励性补偿,以及由于数量增加而略高的配送中心成本。
请注意,由于之前讨论过的非价格相关客户活动的转变,销售费用低于去年。第三季度的所得税费用为460万美元,而去年为280万美元。
我们在第三季度的有效税率为25.4%,而去年同期为28.5%。我们今年迄今为止的税率为24.2%,我们的目标全年预期税率为24%至25%。因此,第三季度报告的净收入为1350万美元,而去年为710万美元。
年初至今的净销售额增长18.9%至3.842亿美元。正如我之前提到的,年初至今的净销售增长主要受有机核心销量增长的推动。年初至今的毛利润增长18%至1.82亿美元,毛利率较去年下降30个基点。非价格相关客户活动从销售费用转向贸易,导致对2019年毛利率约90个基点的不利影响。
Year-to-date adjusted EBITDA increased 23.3% to $74.6 million, driven by the increase in gross profit, partially offset by other expenses, including a 24.3% increase in marketing and a 23.2% increase in G&A due to higher incentive compensation, costs associated with the strategic sourcing initiative and annualization of second-half fiscal 2018 investment to enhance organizational capability.
Year-to-date income tax expense was $13.2 million versus the benefit of $17.5 million in the prior year. Recall nine months year-to-date 2018 amounts included $29 million one-time gain related to the remeasurement of deferred tax liabilities and a $4.7 million gain on the fair value of the tax receivable agreements that were recorded in the second quarter of 2018. As a result, year-to-date reported net income was $41.4 million versus $58.7 million last year.
Moving on to the balance sheet and cash flow. The company's solid balance sheet and cash flow provides us with continued financial flexibility to support future organic growth and participate in value-enhancing M&A.
Year-to-date cash generated by operating activities was $52.6 million, driven by strong earnings growth, partially offset by higher inventory. Although note that inventory is down nearly 10% versus last quarter, as we get back towards our desired levels.
Year-to-date CapEx was $0.8 million and net cash provided by financing activities was $84.3 million, primarily driven by the cash received from the warrants exercised. Additionally, note that full-year CapEx is forecasted to be less than $2 million.
In Q3, we acquired $1.5 million of our shares in the open market. Year-to-date, we have acquired $1.7 million against the $50 million authorization approved in November.
As of May 25, the company had cash of $247.6 million. There is $197 million remaining on the outstanding term loan, resulting in a net cash position of $50.6 million.
I would now like to turn the call back to Joe for brief closing remarks.
年初至今的调整后EBITDA增长23.3%至7460万美元,主要受毛利增加的推动,部分被其他支出所抵消,其中包括营销增长24.3%和由于激励薪酬增加而导致的G&A增长23.2%,相关成本随着战略采购计划和2018年下半年财政年度化的投资,以提高组织能力。
年初至今的所得税费用为1320万美元,而去年的收益为1750万美元。回顾今年迄今为止九个月的2018年金额包括与重新计算递延税项负债相关的2900万美元一次性收益以及2018年第二季度记录的应收税款协议的公允价值收益470万美元。结果,年初至今报告的净收入为4140万美元,而去年为5870万美元。
继续到资产负债表和现金流。公司稳健的资产负债表和现金流为我们提供持续的财务灵活性,以支持未来的有机增长并参与增值并购。
经营活动产生的年初至今现金为5260万美元,受盈利增长强劲推动,部分被库存增加所抵消。虽然注意到库存比上一季度下降近10%,因为我们回到了我们想要的水平。
年初至今的资本支出为80万美元,融资活动提供的现金净额为8430万美元,主要受到行使认股权证所得现金的推动。此外,请注意全年资本支出预计不到200万美元。
在第三季度,我们在公开市场上获得了150万美元的股票。今年迄今为止,我们已经获得170万美元,而11月份批准的5000万美元授权。
截至5月25日,该公司的现金为2.4760亿美元。未偿还定期贷款剩余1.97亿美元,净现金额为5060万美元。
我现在想把这个电话转回给Joe作简短的结束语。
Joseph Scalzo
Thank you, Todd. In summary, we expect that we'll end the year strong with full-year net sales and adjusted EBITDA growth up meaningfully versus last year. Given our momentum, we anticipate full-year fiscal 2019 sales and EBITDA growth to be in line with the year-to-date percentage increase trend.
The full-year outlook reflects first significantly more challenging POS comps in the fourth quarter, and our expectation that retail takeaway will continue to sequentially slow. Second, incremental strategic investments in marketing that should continue to drive buyer growth. And finally, we anticipate that Q4 net sales will outperform POS growth due to fourth quarter benefits of the 53rd-week and the year-over-year positive impact of sales and transit that we previously discussed.
We are highly confident in our long-term opportunities that are focused on driving top line growth and total buyers for the brand. The marketing investments we've made in the business, as well as the investments enhanced capability position us to deliver solid growth in 2020.
As we have shared with you over the last year, we're confident in our business as we execute against our strategies. And we're delivering on our financial objectives while investing in the business, a path that we believe will continue to create value for our shareholders.
We appreciate everyone's interest in the company, and now we're available to take your questions.
谢谢,托德。总而言之,我们预计全年净销售额和调整后的EBITDA增长与去年相比有望显着增强。鉴于我们的势头,我们预计2019财年全年销售额和EBITDA增长率将与年初至今的增长趋势一致。
全年展望反映了第四季度首次出现更具挑战性的POS组合,以及我们对零售外卖将继续顺序放缓的预期。其次,对营销的增量战略投资将继续推动买方增长。最后,我们预计第四季度净销售额将超过POS增长,因为第53周的第四季度收益以及我们之前讨论过的销售和运输的同比正面影响。
我们对我们的长期机遇充满信心,这些机会专注于推动顶线增长和品牌的总买家。我们在业务中进行的营销投资以及投资增强能力使我们在2020年实现稳健增长。
正如我们在过去一年中与您分享的那样,我们对我们的业务充满信心,因为我们执行了我们的战略。我们在投资业务的同时实现我们的财务目标,我们相信这条道路将继续为股东创造价值。
我们感谢每个人对公司的兴趣,现在我们可以提出您的问题。
问答环节
Thank you. [Operator Instructions] Our first question is from Jason English with Goldman Sachs. Please proceed with your question.
谢谢。 [操作员说明]我们的第一个问题来自Jason English和Goldman Sachs。 请继续你的问题。
杰森英语
Hey, good morning, folks. Congrats on the strong quarter. Hey, I've got a couple of quick questions. First, the fourth quarter guidance, if our math is right, implies organic sales growth kind of underlying ex some of the transitory benefits of around 5%. So first, is that about right?
And second, what we see in retail, scanner data suggests momentum sustaining well above that. Are we missing anything happening maybe outside Nielsen track channels?
嘿,早上好,伙计们。 祝贺强劲的季度。 嘿,我有几个简单的问题。 首先,第四季度的指导,如果我们的数学是正确的,则意味着有机销售增长的一些潜在利益,约为5%的短暂利益。 首先,那是对的吗?
第二,我们在零售业中看到的扫描仪数据表明,动力远远高于此水平。 我们是否遗漏了尼尔森赛道以外的任何事情?
Todd Cunfer
So this is Todd. So a couple of things to consider. To continue drag through the entire year, as you know, is that expense. Accounting shift impacts us by approximately two points a quarter. So that –we will get the last piece of that in Q4, and then we'll start lapping that as we get into next fiscal year. And international has been about a two point drag on our top line as well.
So I mean, you're correct. We're obviously – we have two favorable tailwinds from the 53rd-week and revenue recognition impact from last year, also have always potentially a little bit of noise about where retailer inventories land. And do we have the potential to do slightly better than that, of course, but that – those are kind of the bridges, hopefully, that makes sense.
所以这是托德。 所以要考虑几件事情。 如你所知,继续拖延整年,就是这笔费用。 会计转移每季度影响我们大约两点。 所以 - 我们将在第四季度获得最后一部分,然后我们将在下一个财政年度开始研究。 而国际也在我们的顶线上拖了两分。
所以我的意思是,你是对的。 我们很明显 - 从去年的第53周和收入确认影响中我们有两个有利的顺风,对零售商库存降落的地方也总是有一点点噪音。 当然,我们是否有可能做得稍微好一点,但是那些 - 这些是有希望的桥梁,这是有道理的。
杰森英语
It does. Is my 5% number, roughly right? Because I think we were contemplating all those factors when we'd arrived to our 5%?
确实如此。 是我的5%数,大概是对的? 因为我认为当我们达到5%时,我们正在考虑所有这些因素?
Todd Cunfer
No, look, do we think we're going to outdo 5%? POS growth in Q4? Certainly. Do we think we can do a little bit better than the numbers you're kind of implying? Yes. There's always uncertainty around work. Retail inventory is going to land. That's always the wild card.
不,看,我们认为我们会超过5%吗? 第四季度POS增长? 当然。 我们是否认为我们可以比你所暗示的数字做得更好一点? 是。 工作总是存在不确定性。 零售库存即将落地。 这总是外卡。
杰森英语
Got it. That's helpful. And a quick question on innovation. It sounds like the 30-gram protein shakes off to a strong star. It looks like in the POS data that you're building some momentum behind powder shakes as well. Can you give us an update on where they stand? It looks like pretty light distribution. Do you see more opportunity there? And what do you see in terms of cannibalization of your ready-to-drink shakes?
得到它了。 这很有帮助。 关于创新的快速问题。 听起来像30克的蛋白质会变成一颗强大的恒星。 看起来在POS数据中你也在粉末震动背后建立一些动力。 你能告诉我们他们的立场吗? 它看起来很轻盈。 你在那里看到更多的机会吗? 你对即饮奶昔的蚕食有什么看法?
Joseph Scalzo
Hey, good morning, Jason. This is Joe. I would say, look, I think the 30-gram shake is going to be a nice addition to our portfolio given its incrementality. Powders have been slower in the build and frankly not as incremental as we anticipated. So unclear to me at this point how well powders would do over the next, call it, six to 12 months.
嘿,早上好,杰森。 这是乔。 我想说,看起来,我认为30克的震动对我们的投资组合来说是一个很好的补充,因为它具有增量性。 粉末在构建中速度较慢,坦率地说并不像我们预期的那样增量。 在这一点上,我不清楚粉末在下一次做什么,称之为6到12个月。
杰森英语
Got it. Thanks a lot, guys. I'll pass it on.
得到它了。 非常感谢,伙计们。 我会传递它。
Joseph Scalzo
You're welcome. Thank you.
别客气。 谢谢。
Todd Cunfer
Thanks, Jason.
谢谢你,杰森。
会议主持员
Our next question is from Chris Growe with Stifel. Please proceed with your question.
我们的下一个问题来自Chris Growe和Stifel。 请继续你的问题。
Christopher Growe
Hi, good morning.
早上好。
Joseph Scalzo
Hey, Chris.
嘿,克里斯。
Christopher Growe
I just had a couple of questions for you as well. If I could start first, just to understand your consumption and shipments are now in line for the year, but if retailer inventory levels were depleted entering the year, I'm just trying to understand from an inventory standpoint at retail, do you expect to continue to build a bit like in the fourth quarter? Are we at the right level now for inventory levels overall?
我也有几个问题要问你。 如果我可以先开始,只是为了了解您的消费量和出货量现在符合当年的水平,但如果零售商的库存水平在今年耗尽,我只是想从零售的库存角度了解,您是否期望 继续建立有点像第四季度? 我们现在是否处于整体库存水平的合适水平?
Todd Cunfer
No, we're – we feel very good about the inventories levels we are at retailers. So I think from this point forward, there should be not a big swing, so that should not be a big issue going forward.
不,我们 - 我们对零售商的库存水平感到非常满意。 所以我认为从现在开始,应该没有一个大的变化,所以这不应该成为一个大问题。
Christopher Growe
Okay. And then just a question on your – so the savings coming through from your supply chain program. You talked about those savings, which I think really kind of kicked in here in Q3, offsetting cost of goods due to an increase in costs. I just wanted to get, hopefully, a little bit of sense around the size of each of those. Do you have an idea, like just give an idea of how much the costs are up? And then how those synergies kind of phase as those are kind of the first quarter form here in Q3, did pick up sequentially as we go forward like Q4 into 2020? Just trying to get a better sense there.
好的。 然后只是一个关于你的问题 - 所以从你的供应链计划中获得的节省。 你谈到了这些节省,我认为这些节省在第三季度真的很有用,抵消了由于成本增加导致的商品成本。 我只是希望得到一些关于每个人的大小的感觉。 你有一个想法,比如只知道成本是多少? 那么这些协同效应如何在第三季度形成第一季度的那种形式,随着我们像Q4一样向前推进到2020年,它们是如何逐步增加的? 只是想在那里获得更好的感觉。
Todd Cunfer
Yes. So I won't get into a deep level of specificity on it. But we are seeing some modest inflation low single digits on our ingredients and other supply chain costs. We are offsetting those beginning in Q3 by strategic sourcing. It's behaving exactly the way we had hoped, doing really well. That will continue in Q4.
And as we go into fiscal year 2020, we are starting to see some inflation in milk proteins in a way, I think, that in nature does nothing that we can overcome obviously by our strategic sourcing and other projects we have on, that we're working on right now. But the project is doing very, very well, but we are seeing a little bit of inflation out there.
是。 所以我不会深入了解它。 但我们看到我们的成分和其他供应链成本的温和通胀低位个位数。 我们正在通过战略采购抵消从第三季度开始的那些。 它的行为与我们希望的方式完全一致,做得非常好。 这将在第四季度继续。
当我们进入2020财政年度时,我们开始看到牛奶蛋白质的一些通货膨胀在某种程度上,我认为,在我们的战略采购和我们所拥有的其他项目中,我们可以明显地克服任何我们所做的事情。 现在正在努力。 但该项目的表现非常非常好,但我们看到了一点通货膨胀。
Christopher Growe
Okay. Thank you for the time this morning.
好的。 谢谢你今天早上的时间。
会议主持员
Our next question is from Brian Holland with D.A. Davidson. Please proceed with your question.
我们的下一个问题来自Brian Holland和D.A.戴维森。 请继续你的问题。
Brian Holland
Yes, thanks. Good morning. I guess, a couple of high-level questions. As we think about the improved inventory situation, I think about some of the long-term opportunities you've spoken to in the past channel-specific whether that's club where you're underpenetrated convenience in the single serve as well. I appreciate they may not be near-term initiatives or focus points.
But to what extent with an improved inventory situation can you revisit those opportunities and more, maybe aggressively attack those? Does that change at all with the improved inventory situation, or there other dynamics that maybe I'm just not considering here?
对了谢谢。 早上好。 我想,有几个高级问题。 当我们考虑改善库存情况时,我会想到你在过去特定渠道中所谈到的一些长期机会,不论是那个俱乐部,你在单人服务中的便利性也是如此。 我感谢他们可能不是近期举措或重点。
但是,在多大程度上改善库存状况,您可以重新审视这些机会还是更多,可能会积极攻击那些机会? 随着库存情况的改善,或者其他动态可能我在这里不考虑,这会改变吗?
Joseph Scalzo
Hey, Brian, this is Joe. We're – we never slowdown on those initiatives, because they tend to be more strategic in nature. So you've got to keep pressure on those. So our desire is to want to build out in white space. We kept pressure on those initiatives. I think over time, we'll start to see some of the positive impact of those things, but we didn't slow them down for our supply situation. You can't…
嘿,Brian,这是Joe。 我们 - 我们从不放慢这些举措的速度,因为它们往往更具战略性。 所以你必须对这些保持压力。 所以我们的愿望是想要在白色空间中建立。 我们对这些举措施加压力。 我认为随着时间的推移,我们将开始看到这些事情的一些积极影响,但我们并没有因为我们的供应形势而减缓它们。 你不能......
Brian Holland
Okay.
好的。
Joseph Scalzo
…you can't stop and start those initiatives, because you're having conversations with customers over a sustained period of time to build distribution. So there's good shuttle.
......你无法阻止并启动这些举措,因为你在一段持续的时间内与客户进行对话以建立分销。 所以有很好的班车。
Brian Holland
Okay, that's helpful. And then can you help us understand – if we go back a few years ago, you sort of talked about 6 million buyers, maybe 62 servings per buyer, that's kind of – that may be specific to a product line bars, et cetera. But even just directionally, so what does this kind of quantify the growth in the number of buyers that you have? And maybe how, at least directionally, how service provider – you said service provider are going up, so that's certainly encouraging.
But just trying to get a sense of, what the tail looks like here at this point based on the progress you've had here in the past couple of years? And maybe, I think the chart that I'm thinking about there that you presented a few years ago, just what kind of progress that we made? Is there any change in view on what that looks like, given the success of the initiatives you've had in place here?
好的,这很有帮助。 然后你能帮助我们理解 - 如果我们几年前回去,你会谈到600万买家,每个买家可能有62份,这可能是一种产品线条等等。 但即使只是方向性,那么这种量化了你所拥有的买家数量的增长是什么? 也许至少在方向上,服务提供商 - 你说的服务提供商如何上升,这一点当然令人鼓舞。
但是,根据你过去几年的进步情况,试着了解一下尾巴在这里看起来是什么样的? 也许,我想我几年前提到的那个图表,我们做了什么样的进展? 考虑到您在这里采取的举措是否成功,对于看起来是什么样的观点有什么变化吗?
Joseph Scalzo
Yes. So I don't – again, the chart we showed you was a incidence study, so that's a strategic study that you do once every multiple years. So I can't tie back to those numbers on a quarterly basis or even on an annual basis. Here's what I know.
From that chart, we knew we were underpenetrated among these lifestyle consumers. And there were about four times as many of those as the programmatic weight loss, folks. I'm trying to remember the numbers, but I think the programmatic were about $8 billion, and the lifestyle low-carbers were about, call it, 30 million.
As we've tracked our progress over the last year, we've made – we've grown our buyers significantly behind the lifestyle consumers. And we've kind of held our ground with programmatic weight loss consumers. I can't tell you what's the penetration among that $30 million, I just know a lot of my new buyers, a meaningful percentage of those buyers are coming into lifestyle bars.
Now the one concern that we had going into this is that, their loyalty would be different than a programmatic weight loss person, i.e., lower, either I don't hold them as long or they don't buy as much. I can't see the specifics by the buyer group. But overall, the loyalty of the buyer group hasn't changed. And knowing that I've grown meaningfully among lifestylers, it just – we can infer that the loyalty of a lifestyle consumers is fundamentally the same as the programmatic weight loss consumers. And if you remember, the – our branded buy rate is the category – is category leading.
So on average, I think, our number is close to 50 servings per year on average of our average buy. So – and then the – it changes meaningfully from year one to year two with about 30 purchases, 35 purchases in the first year and over 100 purchases in the second. That seems to be holding up, which is a nice surprise for our business. And that is probably the biggest single driver of the growth exceeding our expectations. Buy rate and royalty remain consistent, even though we're bringing in a different and therefore, we expected different purchase behavior consumer that had not been the case.
是。所以我没有 - 再次,我们向您展示的图表是一项发病率研究,因此这是您每隔多年进行一次的战略性研究。因此,我无法按季度或甚至每年与这些数字联系起来。这就是我所知道的。
从该图表中,我们知道我们在这些生活方式消费者中渗透不足。人们大约有四倍于程序性体重减轻的人数。我正在努力记住这些数字,但我认为程序化的价值约为80亿美元,低调的生活方式就是这样,称之为3000万。
随着我们追踪过去一年的进展,我们已经做到了 - 我们的买家已经成长为生活方式消费者的明显背后。而且我们在程序化减肥消费者中占据了一席之地。我无法告诉你3000万美元中的渗透率,我只知道很多新买家,这些买家中有意义的比例正在进入生活方式酒吧。
现在我们进入这个问题的一个问题是,他们的忠诚度与程序性减肥者不同,即较低,要么我不持久,要么他们不买那么多。我无法看到买方群体的具体细节。但总体而言,买方群体的忠诚度并没有改变。而且我知道我在生活方式中有了显着的成长,我们可以推断,生活方式消费者的忠诚度与程序性减肥消费者基本相同。如果你还记得,我们的品牌购买率是类别 - 是领先的类别。
所以平均而言,我认为,我们的平均购买量平均每年接近50份。所以 - 然后 - 它从第一年到第二年有意义地改变,大约30次购买,第一年购买35次,第二次购买超过100次。这似乎是持久的,这对我们的业务来说是个惊喜。这可能是增长超出我们预期的最​​大单一驱动因素。购买率和特许权使用费保持一致,即使我们引入了不同的,因此,我们预计不同的购买行为消费者并非如此。
Brian Holland
Thanks. That's very helpful context.
谢谢。 这是非常有用的背景。
Joseph Scalzo
[Multiple Speakers]
[多个发言者]
Brian Holland
No, no, no. No, that was very helpful. Thank you for the context. Best of luck going forward.
不不不。 不,这非常有帮助。 谢谢你的上下文。 祝你好运。
Joseph Scalzo
Yes. And unfortunately, I can't give you, I wish I had a digital instrument to tell me how many buyers and who they were and what they were buying, I don't have that tool, right? I can infer from different types of studies, what's going on. And what's going on is, it's exceeding our expectations, because we're bringing lifestyle people in, and they're buying at a rate pretty consistently with the programmatic weight loss people.
是。 不幸的是,我不能给你,我希望我有一个数字工具告诉我有多少买家,他们是谁以及他们买什么,我没有那个工具,对吧? 我可以从不同类型的研究中推断出发生了什么。 而且正在发生的事情是,它超出了我们的预期,因为我们带来了生活方式的人们,他们的购买速度与程序化的减肥人员非常一致。
Brian Holland
Got it. Perfect. Thank you.
得到它了。 完善。 谢谢。
Joseph Scalzo
Yes. You're welcome.
是。 别客气。
会议主持员
Our next question is from Rob Dickerson with Deutsche Bank. Please proceed you're your question.
我们的下一个问题来自Rob Dickerson与德意志银行。 请继续你的问题。
Rob Dickerson
Great. Thank you so much. So I guess just follow-up from Brian's question is, I guess then, if lifestyle consumers and buyers are exceeding expectations and obviously driving kind of crazy, let's call it, volume growth, while the programmatic pull study, kind of where you stand today relative to where you stood two years ago. Is there – would you say there is obviously a lot of incremental learnings and you watched a lot occur with the brand and what – kind of innovated around the brand.
But – so now what? Is this, obviously, just keep doing exactly what we've been doing? There is no need to change anything to your marketing program. We definitely are keeping Rob Lowe, and we'll definitely will have new adjacency, flavors, marketing or else what have you, because obviously, you're doing extremely well on the top line. So, get in that lifestyle consumer seems like it's bought in and you continue to try to increase your household penetration. And you've also learned a number of things. As you think forward even to next year and no guidance – but just, what do you do differently to sustain the growth rate or maybe you do nothing differently?
非常好。非常感谢。因此,我想,接下来Brian的问题就是,我想,如果生活方式的消费者和购买者超出预期并显然有点疯狂,让我们称之为,量增长,而程序化拉动研究,就像你今天的立场相对于你两年前站在哪里。是否 - 你会说显然有很多增量学习,你看到很多品牌和品牌的创新。
但是 - 那么现在呢?显然,这是否一直在做我们一直在做的事情?没有必要改变您的营销计划。我们肯定会保留Rob Lowe,我们肯定会有新的邻接,口味,营销或者你有什么,因为很明显,你在顶线做得非常好。因此,进入生活方式的消费者似乎已经购买并且您继续尝试增加您的家庭渗透率。而且你也学到了很多东西。正如你认为即使到明年也没有指导 - 但只是,你有什么不同的方法来维持增长率,或者你可能没有做任何不同的事情?
Joseph Scalzo
Hey, Rob, good – great question. So it's the one that keeps me up at night. So what should we keep doing and what should we change? And the answer is, I think there are some things that are working that we continue to do, but we also keep testing different ideas. So you can never –a wise man once told me all trees don't grow to the sky.
So you can't believe that doing the same thing consistently year after year after year is going to continue to drive the same results. So you're always looking for new insights and new avenues to grow. So I'll give you an example of something that we began during the year that we're getting learning from. So we went into a market and we significantly changed the level of marketing support and the composition of the marketing support.
So trying to get broader reach in the marketing efforts, and we're getting learning out of that every day. So if you're going to spend more, how do you deploy? We're consistently looking for new insights. So you do copy testing, you do in-market [indiscernible]. You understand what consumers are taking away. You have an idea – pretty good idea of what you're trying to communicate in the next round of execution. You're always trying to do a little bit better.
So I'll give you an example there. We would like the weight component of our messaging, as we move into the next year to be a little bit stronger. If you remember the first year executions with Rob, he talked a little bit about when you're feeling better, you start looking a little bit better. We kind of lost that this year and we think we need to get that back that would help us with programmatic weight loss consumers.
So we're always looking for – you should plan on us continue to do it. What else can we do to help us improve the efficiency and the effectiveness of the marketing investment? And we're always out there looking for those ideas.
嘿,罗布,好 - 很好的问题。所以这是让我夜不能寐的。那么我们应该继续做什么以及我们应该改变什么呢?答案是,我认为有一些事情在继续我们继续做,但我们也会继续测试不同的想法。所以你永远不会 - 有智慧的人曾经告诉我,所有的树木都不会长到天空。
所以你无法相信年复一年地做同样的事情会继续推动同样的结果。因此,您一直在寻找新的见解和新的发展途径。所以我会举一个例子,说明我们在这一年开始学习的东西。所以我们进入了一个市场,我们显着改变了营销支持的水平和营销支持的组成。
因此,我们试图在营销工作中获得更广泛的影响力,并且我们每天都在学习。所以,如果你要花更多钱,你如何部署?我们一直在寻找新的见解。所以你做复制测试,你做市场[音频不清晰]。你了解消费者正在带走什么。你有一个想法 - 很好地了解你在下一轮执行中试图沟通的内容。你总是试着做得更好一点。
所以我会在那里举个例子。我们希望我们的消息传递的重量部分,因为我们进入下一年要更强一点。如果你还记得罗布第一年的处决,他会谈到你感觉好些的时候,你会开始看起来好一点。我们今年失去了这种情况,我们认为我们需要恢复这一点,这将有助于我们的程序性减肥消费者。
所以我们一直在寻找 - 你应该继续做我们的计划。我们还能做些什么来帮助我们提高营销投资的效率和有效性?我们总是在那里寻找这些想法。
Rob Dickerson
Okay.
好的。
Joseph Scalzo
…so no stasis, but we're not not throwing the good stuff away, but we're never at stasis, we're always looking for new opportunities.
...所以没有停滞,但我们不是没有抛弃好东西,但我们永远不会停滞不前,我们总是在寻找新的机会。
Rob Dickerson
Yes. And it's obviously just the balance of how much you really need to spend, whether it's in trade promo, which you can – with the up a little bit corner and then you're obviously spending a lot keeping the distribution and the velocities up. The question is, do you need to be growing 20% for the stock? And kind of what we're always worried about, keep me up at night.
是。 这显然只是你真正需要花多少钱的平衡,无论是在贸易促销中,还是你可以 - 随着一点点角落然后你显然花了很多钱来保持分配和速度。 问题是,你需要增加20%的股票吗? 还有我们一直担心的事情,让我夜不能寐。
Joseph Scalzo
Yes.
是。
Rob Dickerson
The other question is just, strategically, obviously, it's always a question, especially for your company and the Board or management team is just cash on the balance sheet. Net cash is still high, leveraged strong position, 2 million CapEx. How is the deal pipeline? Is there a sense of, let's say, more immediate timing now relative to where we start a year ago? But we haven't really seen anything come through yet. And I know you're always focused on it, but just trying to get a sense as to sense of urgency, what's in the marketplace, how the pipeline looks, et cetera?
另一个问题是,从战略上讲,这显然是一个问题,特别是对于您的公司而言,董事会或管理团队只是资产负债表上的现金。 净现金仍然很高,杠杆强势,200万资本支出。 交易渠道如何? 相对于我们一年前开始的地方,是否有一种感觉,比如说现在更直接的时机? 但我们还没有真正看到任何事情发生。 而且我知道你总是专注于它,但只是试图了解紧迫感,市场中的东西,管道的外观等等?
Joseph Scalzo
Yes, the pipeline is full and we're very active. You can tell from some of the deal costs that are flowing through our financials very, very active. And as you know, when you're dealing with fast growing typically privately-owned nutritious snacking company expectations on valuations are high. So the job is do your diligence to understand what value you think you bring to the asset? How you contribute [Technical Difficulty]. Can you find the right intersection between seller expectations and what we believe we can do with the business? So far, we've not been able to find that despite a lot of activity.
是的,管道已满,我们非常活跃。 您可以从我们的财务中流动的一些交易成本非常非常活跃地判断。 如您所知,当您处理快速增长的典型私营营养零食时,公司对估值的预期很高。 因此,您的工作是尽职尽责地了解您认为您为资产带来了什么价值? 您如何贡献[技术难度]。 您能找到卖家期望与我们认为可以对业务做些什么的正确交集吗? 到目前为止,尽管有很多活动,但我们还是找不到。
Rob Dickerson
Okay.
好的。
Joseph Scalzo
I wish I could tell you, are we going to get something done in the short term, but I can't tell you that, because I don't know.
我希望我能告诉你,我们是否会在短期内完成任务,但我不能告诉你,因为我不知道。
Rob Dickerson
Yes, I get it. We're all waiting. Thank you, guys. Great quarter.
是的我明白了。 我们都在等。 感谢你们。 伟大的季度。
Joseph Scalzo
Thank you.
谢谢。
会议主持员
Our next question is from Eric Larson with Buckingham Research Group. Please proceed.
我们的下一个问题来自Eric Larson和Buckingham Research Group。 请继续
Eric Larson
Yes. Good morning, everyone. Really nice quarter. By my calculations, Joe and Todd, I'm not sure if this is correct. It looks like Simply Good is providing about 35%, maybe a third of the total category growth right now. That might be an inaccurate number, it's the best that I have with the data I have.
First of all, is that accurate? And then, what are you seeing from your competitors? It seems like you're looking over your shoulder yet, obviously, you have to be careful as you do that. But can you kind of stack up what you're seeing in the marketplace today relative to maybe what you've had over the last three to six months?
是。 大家,早安。 非常好的季度。 通过我的计算,乔和托德,我不确定这是否正确。 Just Good现在提供约35%,可能是目前总类别增长的三分之一。 这可能是一个不准确的数字,这是我拥有的最好的数据。
首先,那是准确的吗? 那么,你从竞争对手那里看到了什么? 看起来你正在看着你的肩膀,显然,你必须要小心,因为你这样做。 但是,相比于过去三到六个月你可能拥有的东西,你能不能把今天在市场上看到的东西叠加起来?
Joseph Scalzo
Yes. I think, this is Joe. What the – we're obviously big and growing in big numbers, so we're a meaningful part of the category growth. We tend not to want to talk too much about how we view the category, because we feel that's competitively sensitive. But we're a big player and we're growing fast. So we're a meaningful part of that.
Our comments, I think, reflect how we view the category. The category relative to center store is underpenetrated and it's got nice tail. It's got snacking tailwinds, convenient tailwinds, meal-replacement tailwinds, there's a whole number of secular consumer trends that are going to continue to drive this category towards growth.
The last six to 12 months growth rates kind of been the mid single-digit to the high single-digit. So we've been growing category share, but there are a number of players in the category that continue to grow nicely, continue to pick up market share, and we expand – I don't think, I think that's unchanged, quite frankly. So we expect to continue category growth. We think there'll be small guys come in and grow, and I think some of the bigger guys will continue to take market share.
是。我想,这是乔。什么 - 我们显然是大而且大量增长,所以我们是类别增长的一个有意义的部分。我们倾向于不想过多地谈论我们如何看待这个类别,因为我们觉得它具有竞争敏感性。但我们是一个重要的参与者,我们正在快速增长。所以我们是其中一个有意义的部分。
我认为,我们的意见反映了我们对该类别的看法。相对于中心商店的类别是渗透不足的,它有很好的尾巴。它有零食的顺风,方便的顺风,换餐的顺风,有许多长期的消费趋势将继续推动这一类别的增长。
过去6到12个月的增长率一直是中等个位数到高个位数。所以我们一直在增加类别份额,但是这个类别中的一些玩家继续增长良好,继续增加市场份额,我们扩大 - 我不认为,我认为这没有改变,坦率地说。所以我们期望继续增加类别。我们认为会有小家伙进来和成长,我认为一些更大的人将继续占据市场份额。
Todd Cunfer
I believe we tend not to…
我相信我们倾向于......
Joseph Scalzo
…focus too much also on competition. For us, it's what do we believe about our opportunities to growth? What are the initiatives to do it? And how well are we executing it against those? Those are more important than what the competition is doing right now.
......过分关注竞争。 对我们而言,我们对增长机会的看法是什么? 这样做有什么举措? 我们对它们的执行情况如何? 这些比竞争对手现在做的更重要。
Eric Larson
Okay.
好的。
Joseph Scalzo
…for insights. It's much more about doing, understand what you need to do and executing well with it.
......见解。 它更多的是关于做,理解你需要做什么和执行它。
Eric Larson
Got it. Just a final question, and it's kind of drilling down a little bit more into some of the questions that have already been asked. But you brought Rob Lowe on, I believe, what January of 2018 and January of this year was your second year with him. And if the – if your lifestyle users are as high of consumers and repeat purchasers as your – the traditional Atkins' consumers, you're now kind of starting the year two of maybe pretty significant consumption on the consumers, you may have brought in 2018. And that then in 2020 could even be a better higher consumption number. It – should that give us just from what you've already built in the last 18 months of Rob Lowe, the confidence that we could still see continued strong POS numbers if those relative consumption numbers are about the same for your lifestyle versus the traditional Atkins user?
得到它了。 这只是一个最后的问题,而且它已经深入探讨了一些已经提出的问题。 但是你带来Rob Lowe,我相信,2018年1月和今年1月是你和他的第二年。 如果 - 如果您的生活方式用户与消费者一样高并且重复购买者 - 传统的阿特金斯消费者,那么您现在可能已经开始了消费者可能非常重要的消费量的第二年,您可能在2018年带来了 那么在2020年甚至可能是更好的更高消费数量。 它 - 应该让我们从你在Rob Lowe过去18个月里已经建立的东西中得到的信息,如果你的生活方式与传统的阿特金斯的相对消费数量大致相同,那么我们仍然可以看到持续强劲的POS数量的信心 用户?
Joseph Scalzo
Yes. I think, yes. So the unknowns, obviously, are does the buy rate hold, does the loyalty hold? But yes, we've done a nice job of growing buyers, as you grow new buyers, they become year two and year three buyers and they have a benefit to us. So, I would just say that prior performance on loyalty is not necessarily predictive of future performance.
So yes, we're optimistic because of the buyer growth. And we feel good about the fact that the loyalty has held so far. And if it continues that hold, we feel pretty good about our prospects to 2020 and beyond.
是。 我想是的。 因此,未知数显然是买入率持有,忠诚度是否成立? 但是,是的,我们在增长买家方面做得很好,随着新买家的增加,他们成为第二年和第三年的买家,他们对我们有利。 所以,我只想说,忠诚度的先前表现不一定能预测未来的表现。
所以是的,由于买家的增长,我们很乐观。 到目前为止忠诚度已经存在,我们感觉良好。 如果它持续下去,我们对2020年及以后的前景感觉非常好。
Eric Larson
Okay.
好的。
Joseph Scalzo
…and we've got to keep going and we got to keep getting new buyers, right? So we got to keep doing that next year.
......我们必须继续前进,我们必须不断获得新买家,对吧? 所以我们明年要继续这样做。
Eric Larson
Yes. No, that's the engine to your company frankly.
是。 不,这是贵公司的引擎。
Joseph Scalzo
Yes. Thank you.
是。 谢谢。
会议主持员
Our next question is from Bill Chappell with SunTrust. Please proceed.
我们的下一个问题来自Bill Chappell和SunTrust。 请继续
William Chappell
Thanks. Good morning. Do you mind – I think I'm right in saying that, I guess, your Founders, Board members are raising a new SPAC or money for that. If that's correct, can you just kind of help us understand how that works with the new SPAC, M&A priorities versus your priorities and how the Board members work with you more or less going forward? Just kind of clear that for being, it'd be great.
谢谢。 早上好。 你介意 - 我想我是对的,我想,你的创始人,董事会成员正在筹集新的SPAC或金钱。 如果这是正确的,您是否可以帮助我们了解新的SPAC,并购优先级与您的优先级以及董事会成员如何与您或多或少一起合作的方式如何运作? 有点清楚,因为存在,它会很棒。
Joseph Scalzo
Yes. First, I think the first question is, how active are they. They went out with their SPAC for a few days and they've been obviously behind the teams very active. I haven't noticed a decrease in the number of calls that I get from my – from the Conyers' archive. They continue to be robustly engaged in our business.
The – as our business has accelerated, our M&A strategy had narrowed. And that has reduced the number of assets that we frankly would even consider looking at much closer to the nutritious snacking category. That opened the avenue up for the Conyers guys to look at another vehicle that would be in all likelihood more center of store as to take advantage of some of the assets that are out there. I think it's some of the large-cap guys and/or private assets out there that are more center-of-store focus.
So the agreement that we have with the Conyers guys is, we get first kick at the can and assets. And look, we we're pretty narrow. So we're going to be looking at nutritional snacking assets, mostly NRI. That's where we're going to stay focused. They're going to be looking in other places, quite frankly.
是。首先,我认为第一个问题是,他们有多活跃。他们和他们的SPAC一起出去了几天,他们显然已经非常活跃。我没有注意到我从Conyers的存档中获得的电话数量减少了。他们继续积极参与我们的业务。
随着我们业务的加速,我们的并购战略已经缩小。这减少了我们坦率地认为更接近营养零食类别的资产数量。这为Conyers的家伙打开了一条大道,让他们看看另一辆很可能更多商店中心的车辆,以便利用那里的一些资产。我认为这是一些大型公司和/或私人资产,更多的是以商店为中心。
因此,我们与Conyers家伙达成的协议是,我们首先获得了罐头和资产。看,我们相当狭窄。因此,我们将关注营养零食资产,主要是NRI。这就是我们要保持专注的地方。坦率地说,他们会在其他地方寻找。
William Chappell
Got it. And then – and just second one, I know there've been several questions around gross margin outlook and I know you're not giving 2020 guidance. But just trying to understand the puts and takes. It's tough to see – or for us to see how much strategic sourcing kicks in next year versus promotion kicks in back to more normal levels versus what you would prefer to – some of the higher commodity costs.
I mean do you see stabilization as you move into next year for gross margin, or will you expect it to be, I guess, under pressure or at down year-over-year just for kind of the normal course of business?
得到它了。 然后 - 而且只是第二个,我知道有关毛利率前景的几个问题,我知道你没有给2020指导。 但只是试图了解看跌期权和看跌期权。 很难看到 - 或者让我们看到明年将采取多少战略性采购措施,而不是将促销活动推回到更为正常的水平,而不是你想要的 - 一些较高的商品成本。
我的意思是,当你进入明年的毛利率时,你会看到稳定吗,或者你认为,在正常的经营过程中,您是否会承受压力或同比下降?
Todd Cunfer
Yes. So look, obviously our – gross margin expansion is incredibly important to the long-term model of our business. Our expectations are over the long-term, we will – we need to grow it approximately 20 to 30 basis points per year. We've been excluding some of the accounting shifts. We've been able to do that work better over the last couple of years.
So that, I mean, continues to be incredibly important to our strategy. Yes, there's some inflation out there. It's relatively modest. It's something that we're terribly concerned about right now, but it's out there. And the good news is, we continue to have really robust projects to offset that completion.
Yes, we obviously pulled back on trade this year. We feel really good about the ability to still drive volume with pulling back on trade and/or having higher promotional price points out in the marketplace. We don't see a big shift in that strategy going to – into FY 2020. So, we feel good that we can maintain our very, very healthy gross margin.
是。所以看,显然我们 - 毛利率扩张对我们业务的长期模式非常重要。我们的期望是长期的,我们将 - 我们需要每年增长约20至30个基点。我们一直在排除部分会计转变。在过去的几年里,我们已经能够更好地完成这项工作。
所以,我的意思是,这对我们的战略仍然非常重要。是的,那里有一些通货膨胀。这是相对温和的。这是我们现在非常关注的事情,但它就在那里。好消息是,我们继续拥有非常强大的项目来抵消这种完成。
是的,我们今年显然撤回了贸易。我们对能够继续推动交易和/或在市场上获得更高促销价格点的能力感到非常满意。到2020财年,我们认为该战略不会发生重大转变。因此,我们感觉良好,我们可以保持非常非常健康的毛利率。
William Chappell
So 20 to 30 basis points is still a good number?
所以20到30个基点仍然是一个很好的数字?
Todd Cunfer
Yes, long-term. I'm not going to give specific guidance in the year. But long-term, that's where – that's the model. That's what we hope to achieve at a minimum.
是的,长期的。 我不打算在这一年给出具体的指导。 但从长远来看,那就是模型。 这是我们希望至少实现的目标。
William Chappell
Got it. Thanks so much.
得到它了。 非常感谢。
会议主持员
And our final question comes from Chase West with Consumer Edge Research. Please proceed.
我们的最后一个问题来自Chase West和Consumer Edge Research。 请继续
追逐西
Good morning. Thanks for the question. Most of mine have been answered.
早上好。 谢谢你的提问。 我的大多数人都得到了答复。
Joseph Scalzo
Hi, Chase.
嗨,大通。
追逐西
Hi. Most of mine have been answered this morning, but I wanted to ask a quick question on SimplyProtein. In our data, we're seeing a slight uptick in distribution this spring, but it's still well below Atkins. Are there any changes to your plans around SimplyProtein and maybe can we expect increased investment in near or medium-term?
你好。 今天早上我的大部分都得到了回答,但我想问一下关于SimplyProtein的快速问题。 在我们的数据中,我们看到今年春天的分销略有上升,但它仍远低于阿特金斯。 您对SimplyProtein的计划是否有任何变化,我们是否可以期望在近期或中期增加投资?
Joseph Scalzo
Yes. We first highlighted pretty much every brand that's well below Atkins category, so 'm not sure that's the correct benchmark. I think we said before that our view of, as we're going to incubate this brand, so getting into some distribution, prove its success by driving velocity where it is before we expand further, that's we think is a prudent approach, given the fact that if you grow distribution really quickly and you don't have the velocity, you lose distribution and food/drug mass relatively quickly.
So we're – we've taken a much more one day at a time approach with Simply, kind of happy where we are right now from a distribution standpoint. I think the number is somewhere around 20% to 25% of food. And we're now focused on driving velocity and making sure the turns of the shelf are good before we expand further.
是。 我们首先突出了几乎所有低于阿特金斯类别的品牌,所以我不确定这是否是正确的基准。 我想我们之前已经说过,因为我们要培育这个品牌,所以进入一些分销,通过在我们进一步扩张之前推动速度来证明它的成功,我们认为这是一种审慎的方法,考虑到 事实上,如果你快速增长分配并且你没有速度,你会相对快速地失去分布和食物/药物质量。
所以我们 - 我们已经采取了更多的一天一次接近Simply,从分销的角度来看,我们现在处于何种快乐状态。 我认为这个数字大约是食品的20%到25%。 而且我们现在专注于驱动速度并确保在我们进一步扩展之前货架的转弯是好的。
追逐西
Got it. That's very helpful. Thank you.
得到它了。 这非常有帮助。 谢谢。
Joseph Scalzo
You bet.
你打赌。
会议主持员
This concludes our question-and-answer session. I would like to turn the conference back over to management for closing remarks.
这就是我们的问答环节。 我想将会议转回管理层,以便结束发言。
Joseph Scalzo
Yes. Thanks again for your participation on the call today. We look forward to updating you on the fourth quarter results in October. We hope you all have a good day. Thank you.
是。 再次感谢您今天参加此次电话会议。 我们期待在10月份对您的第四季度业绩进行更新。 我们希望你们都过得愉快。 谢谢。
会议主持员
Thank you. This concludes today's conference. You may disconnect your lines at this time, and thank you for your participation.
谢谢。 今天的会议结束了。 您可以在此时断开线路,并感谢您的参与。
相关问题
The Simply Good Foods Co. 电话会议
The Simply Good Foods Co. 财务报告
互联网券商的港股、美股开户教程
如果您对美股 或者 港股也感兴趣, 或者想要了解如何开户, 可以加我wechat: xiaobei006006, 同时也可以拉您进美股交流群哦。
最后的最后 祝大家都有一个美好的投资生活哦。
大家也可以关注【美股指南】公众号, 即可获得《小白投资美股指南(雪球「岛」系列)》电子书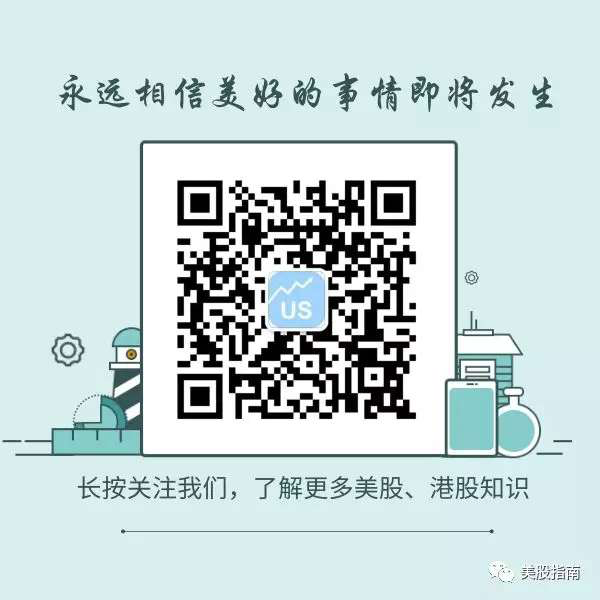 ---
写在最后
---
暂无回复。