Barratt Developments PLC (BTDPF) 首席执行官 David Thomas 于 2019年 第二季度交易更新电话会议 (成绩单)
读者寄语: 不管是您想投资美股, 还是想投资港股, 保持好自己的心态是最重要的。特别在美股、港股市场拥有一套成熟的金融市场,市场鼓励长期持有,而不是短期的投机炒作。选择一个好的公司, 耐心的等待, 做时间的朋友。如果您想咨询美股开户、港股开户相关的问题, 或者您对美股、港股感兴趣可以添加微信交流: xiaobei060537
Barratt Developments PLC (OTCPK:BTDPF) Q2 2019 Trading Update Conference Call July 10, 2019 3:30 AM ET
Barratt Developments PLC([OTCPK:BTDPF])2019年第二季度交易更新电话会议2019年7月10日美国东部时间上午3:30
公司参与者
David Thomas - CEO
Jessica White - CFO
David Thomas - 首席执行官
杰西卡怀特 - 首席财务官
电话会议参与者
Aynsley Lammin - Canaccord
Will Jones - Redburn
Chris Millington - Numis
John Fraser-Andrews - HSBC
Gregor Kuglitsch - UBS
Clyde Lewis - Peel Hunt
Ami Galla - Citi
Aynsley Lammin - Canaccord
Will Jones - Redburn
克里斯米林顿 - 努米斯
约翰弗雷泽安德鲁斯 - 汇丰银行
Gregor Kuglitsch - 瑞银集团
克莱德刘易斯 - 皮尔亨特
阿米加拉 - 花旗
会议主持员
Good day and welcome to the Barratt's Trading Update for the Year Ended 30th of June 2019 Conference Call. Today's conference is being recorded. At this time, I would like to turn the conference over to CEO, Mr. David Thomas. Please go ahead, sir.
美好的一天,欢迎参加截至2019年6月30日电话会议的Barratt交易更新。 今天的会议正在录制中。 在这个时候,我想把会议转交给首席执行官David Thomas先生。 请继续,先生。
大卫托马斯
Thank you. Good morning, everyone. Thanks for dialing in. As you know, we're announcing our trading update for the year-ended 30th of June. And as usual, I have Jessica with me.
I think, you can see that it's been a very strong year of performance, both operationally and financially. We're making good progress on margin initiatives and we had a very strong close to the year. We clearly remain very focused on driving operational efficiencies throughout the business. And I'm very pleased to see that margin improvement is coming through.
We expect pre-tax profit to be above market expectations at around £910 million. We remain industry leading in terms of quality and service. And as I said back in May, I'm very proud that we were awarded HBF 5 Star status for 10 years in a row, the only major housebuilder with this record.
And in June this year, our sites were awarded 84 NHBC Pride in the Job Awards, more than any other housebuilder for the 15th year in a row. Our build quality and customer service is an absolute commitment. And it is clearly becoming a big focus in the market. To recognize all of our employees' dedication and hard work in this area, we are providing a share award for all of our employees this year.
So let's have a look at the headline numbers. The mortgage market has clearly remained very positive. We've seen good consumer demand. And therefore we've seen an increase in our completions to just over 73,850 homes. We have a strong reservation rate for the year at 0.7. And we've clearly let ourselves in a good position with a total forward order book up in the 20% at £2.6 billion.
In September last year, we announced our three medium term targets: To grow volume at 3% to 5% per annum in the medium term; To buy land at a minimum gross margin of 23%; And to maintain a high return on capital employed with a minimum of 25%. I'm pleased to say that we've made good progress against these medium term targets.
We've delivered underlying operating margin improvement of around 70 basis points this year, clearly mainly being driven by margin initiatives, such as our new housing range. Our pre-tax profit at £910 million is a strong performance and ahead of expectations.
On trading, our net private sales rate per active outlet was at a similar level for the previous year at 0.7 with average active sites at 379. During the year, we opened 163 sales outlets. Our average selling price on total completions was £274,000 with private sales ASP at $312,000. This is reflecting changes in mix, particularly with regard to our Central London business, partly offset by some underlying house price inflation.
We expect our operating margin to be around 18.9%, up from 17.7% last year. We see that the underlying margin improvement is 70 basis points. We continue to focus on improving this underlying margin with the benefits of our new land acquisition strategy and new house types now coming through strongly.
Our strategy to exit Central London is nearly complete, allowing us to focus on the strong growth opportunities in outer London. We've announced this morning that we've sold our 50% interest in the Aldgate Place joint venture. Following this, we will only have one remaining joint venture where we are actually selling in Central London and one wholly-owned site at Landmark Place with 18 units remaining to legally complete.
谢谢。大家,早安。感谢您拨入。如您所知,我们将宣布截至6月30日的年度交易更新。像往常一样,我和杰西卡在一起。
我想,你可以看到,无论是在运营方面还是在财务方面,这都是非常强劲的表现。我们在保证金计划方面取得了很大进展,而且我们在今年的表现非常接近。我们显然仍然非常注重提高整个业务的运营效率。而且我很高兴看到利润率有所改善。
我们预计税前利润将高于市场预期,约为9.1亿英镑。我们在质量和服务方面保持行业领先地位。正如我在5月份所说的那样,我很自豪我们连续10年获得了HBF五星级的资格,这是唯一一位拥有此记录的主要房屋建筑商。
今年6月,我们的网站获得了84个NHBC骄傲奖的工作奖,比其他任何一个房屋建筑商连续第15年。我们的建造质量和客户服务是绝对的承诺。它显然已成为市场的一大焦点。为了表彰我们所有员工在这方面的奉献精神和辛勤工作,我们今年将为所有员工提供分享奖。
那么让我们来看看标题数字。抵押贷款市场显然仍然非常积极。我们已经看到了良好的消费者需求。因此,我们看到我们的完工量增加到超过73,850套房屋。我们对今年的保留率很高,为0.7。而且我们显然已经让自己处于有利地位,总预订量达到20%,达到26亿英镑。
去年9月,我们公布了三个中期目标:中期内每年增长3%至5%;购买土地的最低毛利率为23%;并保持至少25%的高资本回报率。我很高兴地说,我们在这些中期目标方面取得了很好的进展。
今年我们已经提供了约70个基点的基本经营利润率改善,显然主要受到保证金计划的推动,例如我们的新住房范围。我们的税前利润为9.1亿英镑,表现强劲且超出预期。
在交易方面,我们的每个活跃商店的净私人销售率与去年的相似,为0.7,平均活跃网站为379.年内,我们开设了163个销售网点。我们的总完工平均售价为274,000英镑,私人销售平均售价为312,000美元。这反映了组合的变化,特别是对于我们的伦敦中心业务,部分被一些潜在的房价通胀所抵消。
我们预计营业利润率将从去年的17.7%上升至18.9%左右。我们看到基本利润率改善为70个基点。我们继续专注于改善这一潜在利润,我们新的土地收购战略带来了好处,现在新的房屋类型正在大力发展。
我们退出伦敦市中心的战略已基本完成,这使我们能够专注于伦敦外部的强劲增长机会。我们今天上午宣布,我们已经出售了Aldgate Place合资企业50%的股权。在此之后,我们将只有一个剩余的合资企业,我们实际在伦敦市中心销售,一个在Landmark Place的全资工厂,剩余18个单位合法完成。
Our joint ventures overall delivered a better than expected profit of around £35 million, mainly due to profit generated from land sales and additional completions. By way of guidance on joint ventures, we expect joint venture profits for FY '20 to be around £25 million. If we look at the land market, we see that the overall land market conditions remain attractive. And we've identified some really excellent opportunities that all exceed our hurdle rates.
We approved for purchase around 18.5 thousand plots of operational land in the year. This reflects both the excellent opportunities we've seen, but also our future growth aspirations. We've reduced our land creditor position to 31% of land bank and this reduction is clearly in line with the guidance that Jessica has previously provided.
Our net cash balance was around £765 million, ahead of guidance reflecting strong trading, some joint venture related receipts and the timing of land payments. On build cost inflation, our expectations are unchanged and we expect build cost inflation to be in the range of 3% to 4% and we've expanded this guidance through to June '20.
We have fixed price arrangements in place for materials for over 90% of our requirements up to December '19 and around 60% of our requirements through to June '20. We remain committed to our capital return policy. And we will announce in September the proposed full year ordinary dividend based on 2.5 times dividend cover.
As we've previously announced, the Board also proposes to pay special dividends of £175 million in November '19 and £175 million in November '20. We will be reporting again in September, where we will update everyone on current trading guidance for full year '20 and progress on our medium term targets.
Thank you. And Simon, I would now be happy to pass back to you for questions.
我们的合资企业总体上实现了好于预期的3500万英镑的利润,主要是由于土地销售和额外完工产生的利润。通过对合资企业的指导,我们预计20财年的合资企业利润将在2500万英镑左右。如果我们看一下土地市场,我们会发现整体土地市场状况仍然具有吸引力。我们已经确定了一些非常好的机会,这些机会都超过了我们的障碍率。
我们批准在当年购买约18.5万块作业用地。这反映了我们所看到的绝佳机会,也反映了我们未来的增长愿望。我们已将土地债权人的头寸减少到土地储备的31%,这种减少显然符合杰西卡之前提供的指导。
我们的净现金余额约为7.65亿英镑,超过了反映强劲交易,一些合资企业相关收据和土地支付时间的指引。在建筑成本通胀方面,我们的预期没有变化,我们预计建筑成本通胀率将在3%至4%的范围内,我们已将此指引扩展至20年6月。
截至19年12月,我们已经为我们的要求超过90%的材料制定了固定的价格安排,直到20年6月我们的要求约为60%。我们仍然致力于资本回报政策。我们将于9月宣布拟议的全年普通股息,基于2.5倍的股息保障。
正如我们之前宣布的那样,董事会还建议在19年11月支付1.75亿英镑和2011年11月的1.75亿英镑的特别股息。我们将在9月再次报告,我们将向大家介绍全年20年当前交易指引以及中期目标的进展情况。
谢谢。西蒙,我现在很乐意回答你的问题。
问答环节
Thank you, sir. [Operator instructions]. And our first question comes from Aynsley Lammin from Canaccord. Please go ahead. Your line is open.
谢谢你,先生。 [操作员说明]。 我们的第一个问题来自Canaccord的Aynsley Lammin。 请继续。 你的线是开放的。
Aynsley Lammin
Just two for me please. First of all, I wondered if you just comment on the kind of pattern of trading you saw in your second half and particularly the last kind of couple of months did you see any difference in your sales rates. Any kind of degree of caution out in the market? Did you have to use incentives more, et cetera? And just wondered, the kind of land spend approved is down. Obviously the cash came in a bit higher. Should we read into that as a bit more caution from yourselves as you're going into kind of maybe a bit more an uncertain second half? And then secondly, just on the site numbers, I think you've good flat performance, average this year. Would you expect a similar kind of flat outcome for average site numbers at this point for FY 2020? Thanks.
请给我两个。 首先,我想知道你是否只评论你在下半年看到的交易模式,特别是最后几个月,你看到你的销售率有任何差异。 市场上有何种谨慎态度? 您是否必须更多地使用激励措施,等等? 而且只是想知道,批准的土地支出有所下降。 显然现金有点高。 我们是否应该对此进行一些更加谨慎的考虑,因为下半场你可能会有点不确定? 其次,就网站数量而言,我认为你今年的平均表现很好。 您是否预计到2020财年平均站点数量会出现类似的平稳结果? 谢谢。
大卫托马斯
Aynsley, hi, good morning. If I pick up the first part of the question, and Jessica will pick up in terms of site numbers. So, I mean, I think overall I see in terms of patterns of trading. I mean the one thing that we clearly do is we update the market on a very regular basis. So we gave current trading for the first half, obviously, and we give trading through February and trading through May. And I think what you see is that we came from a position where reservation rates in the first half of the year were down by 5% or 6%. And in overall terms we saw a substantial improved position in the second half of the financial year, resulting in the close position being 0.7 against 0.72. So, I think really the question, in fact, an improving trading position on a year-on-year basis.
In terms of incentives, and anything around that, we said previously that we've seen a little bit of a step-up in Part Exchange. So Part Exchange is our percentage of transactions moving from around about 9% up to around 11%. So, nothing dramatic. But nonetheless, some movement in terms of Part Exchange.
In terms of land spend, I mean I would say that we are on the front foot on land spend. So, I don't think we have concerns or meaning that we are backing off land spend. We gave guidance at the beginning of the year that we will be in the range of £18,000 to £23,000, and we ended up at the lower end of that range. But we still see that there's plenty of opportunity out there and we are therefore, on the front foot. We -- I touched on and in the statement we touched on the cash improvements, part of that being land spend. But that will just roll over into FY '20. And therefore, we would expect to recover that land spend position in FY '20. Jessica?
艾恩斯利,嗨,早上好。如果我拿起问题的第一部分,杰西卡将会提到网站号码。所以,我的意思是,我认为总的来说,我看到的是交易模式。我的意思是我们明确做的一件事是我们定期更新市场。因此,我们显然在上半年进行了当前的交易,并且我们在2月交易并在5月交易。我认为你看到的是我们来自上半年预订率下降了5%或6%的位置。总体而言,我们看到财政年度下半年的头寸大幅改善,因此收盘价位于0.7,而0.72。因此,我认为这个问题实际上是一个逐年改善的交易头寸。
在激励方面,以及其他任何方面,我们之前曾说过,我们已经看到了Part Exchange的一些升级。因此,部分交换是我们的交易百分比从大约9%上升到大约11%。所以,没有戏剧性的。但是,部分交换方面的一些动作。
在土地支出方面,我的意思是我会说我们在土地支出方面处于领先地位。所以,我认为我们没有担心或意味着我们会支持土地开支。我们在今年年初提供了指导,我们将在18,000英镑到23,000英镑的范围内,我们最终达到了该范围的低端。但是我们仍然看到那里有很多机会,因此我们正站在前面。我们 - 我接触并在声明中提到了现金改善,其中一部分是土地支出。但这只会延续到20财年。因此,我们期望在20财年恢复土地支出状况。杰西卡?
杰西卡怀特
Yes, in terms of sites, so the average site number for FY '19 were consistent with the prior year at 379. Looking forward into FY '20, we previously said that our medium term volume target is 3% to 5%, and we'd expect to be at the lower end of that range in FY '20. The growth is going to come from three areas and it's going to come from our new division in Cambridgeshire and our London -- outer London sites. We're not going to see an increase in site numbers there but they can deliver more volume as we're going through trading. And thirdly, as we've said previously, our other divisions, increasing volume a little bit.
We're not expecting our sales rates will increase this year. So in order to deliver the volume uplift, we've got those three items, and some smooth growth in site numbers.
是的,就网站而言,因此19财年的平均网站数量与去年的379一致。展望20财年,我们之前曾表示我们的中期销量目标是3%至5%,我们 预计在20财年将达到该范围的低端。 增长将来自三个领域,它将来自我们在剑桥郡的新部门和伦敦 - 伦敦外部的地点。 我们不会看到那里的网站数量增加,但他们可以在我们进行交易时提供更多的数量。 第三,正如我们之前所说,我们的其他部门,增加了一点点。
我们预计今年的销售率不会增加。 因此,为了实现产量提升,我们已经获得了这三个项目,并且网站数量也有一些平稳增长。
Aynsley Lammin
Great. Yes, if I just to come back once on the -- I mean June, obviously, construction PMI data a bit weaker, some of the macro and commentary you've heard from peers in the wider industry a bit. From what you just said, is it correct to assume, you've seen absolutely no change in confidence or trade in recent weeks. Is that fair?
非常好。 是的,如果我只是回来一次 - 我的意思是6月,很明显,建筑PMI数据有点弱,你从更广泛的行业中的同行那里听到的一些宏观和评论。 从你刚才所说的,假设是正确的,你看到最近几周你的信心或交易绝对没有变化。 那是公平的吗?
大卫托马斯
Yes, that's definitely fair in terms of recent weeks. And I think more broadly that as I've touched on, if you look at the first half through to December, I think we've seen a much better backdrop in the second half through to the end of June than we saw in the first half this December. So overall I see that as being fairly positive.
是的,就最近几周而言,这绝对是公平的。 而且我更广泛地认为,正如我所提到的那样,如果你看一下上半年到12月,我认为我们已经看到在下半场到六月底的情况比我们在第一次看到的好得多。 今年12月的一半。 总的来说,我认为这是相当积极的。
会议主持员
Our next question will come from Will Jones from Redburn. Please go ahead. Your line is open.
我们的下一个问题将来自Redburn的Will Jones。 请继续。 你的线是开放的。
Will Jones
Three if I could, please. First, just exploring the new house type range and its rollouts. I think you gave us good guidance today in terms of its share of group volumes through to June '19. Could you help us with how important it will be as a percentage, or in volume terms when we think about June '20, and ideally as well June '21 as that grows? I guess secondly just touching on pricing and not big movements here, of course. But can you just give us a bit more color on how you saw your like-for-like pricing evolve through the year on a reservation basis rather than completions, and again, maybe a first half, second half split on that would be great?
And then the last one is really just picking up from the land bank length, which I think is 3.9 years on owned basis at the end of the year. Previously you've talked about 3.5. You were at 3.5 a couple of years ago. Is that kind of step up, a timing issue, a change of strategy with bigger sites in there? You probably referred back to 18,000 to 22,000 approvals this year. But just in terms of land bank lengths, anything change you're thinking on that? Thanks.
请尽可能三个。首先,只是探索新的房屋类型范围及其推出。我认为你今天给我们提供了很好的指导,直到19年6月它的团体份额。当我们考虑20年6月的时候,理想情况下,随着这种情况的发展,你能帮我们看看它在百分比或数量方面的重要性吗?我猜其次只是涉及定价而不是大动作。但是,你能否给我们一些关于你如何看待你的同类定价在预订的基础上而不是完成情况的变化的颜色,再次,也许是上半年,下半年分裂那将是伟大的?
然后最后一个实际上只是从土地储备长度中提取,我认为在年底拥有3。9年。以前你已经谈过3.5了。几年前你的年龄是3.5岁。是那种加强,时间问题,战略变化与更大的网站在那里?你今年可能会回复18,000到22,000份批准。但就土地储备长度而言,任何改变你的想法都在考虑?谢谢。
大卫托马斯
Okay. Will, hi. I mean if I just try to talk through those, I mean, I think in terms of the new house type range, we altered the house types in 2016. And we clearly then started a process of rollout for both Barratt and David Wilson. And at February and again in September we'll give the kind of granular detail of how many sites we've got with the new house types on. But I think the backdrop is that as we move through 2021 and '22, the sort of penetration of those new house types should be complete. So we will have very, very few sites where we got planning consent with an old house type where we've not been able to switch. I mean we will have some but very few. And therefore it will be across -- clearly almost 100% of the portfolio but it will take another couple of years for us to achieve that.
In terms of pricing, I mean our overall pricing improvement in terms of underlying house price inflation is a low single-digit. So, we've clearly seen a backdrop. If you look over the last few years, where underlying house price inflation has reduced, perhaps coming from national levels that were running at 6% and to national levels that are running at low single-digit. And I think we would be at fairly good proxy for that market.
In terms of land bank length, I mean, definitely no change in strategy. We said 3.5 years of land bank and around about one year of conditional contracts. And we still see that that's what we're aiming at. But we have seen really good opportunities in the marketplace. And we've -- over the last three years we've brought in nearly 60,000 plots. So clearly ahead of the rate of use. And that's resulted in some increase. But I think we still see that medium-term position at around 3.5 years as being what we're aiming now.
好的。威尔,嗨。我的意思是,如果我只是尝试通过这些来谈谈,我的意思是,我认为就新的房屋类型而言,我们在2016年改变了房屋类型。然后我们显然开始了Barratt和David Wilson的推出过程。在2月和9月,我们将提供有关新房屋类型的网站数量的详细信息。但我认为背景是,当我们走过2021年和22年时,那些新房型的渗透应该是完整的。因此,我们将拥有非常非常少的网站,我们得到了一个旧房屋类型的计划许可,我们无法切换。我的意思是我们会有一些但很少。因此它将跨越 - 显然几乎100%的投资组合,但我们还需要几年时间才能实现这一目标。
在定价方面,我的意思是我们在基础房价通胀方面的整体定价改善是一个较低的个位数。所以,我们已经清楚地看到了一个背景。如果你看一下过去几年,基础房价通胀已经下降,可能来自国家水平,运行率为6%,而国家水平则是低位个位数。而且我认为我们将在这个市场中占据相当优势。
就土地储备长度而言,我的意思是,绝对没有改变策略。我们说了3.5年的土地储备和大约一年的有条件合同。我们仍然看到这就是我们的目标。但我们在市场上看到了非常好的机会。而且我们 - 在过去的三年里,我们带来了近60,000块地块。所以显然领先于使用率。这导致了一些增加。但是我认为我们仍然认为中期位置在3。5年左右就像我们现在所瞄准的那样。
会议主持员
It appears the participant asking that last question, line has disconnected. So we'll move on to our next question. Our next question comes from Chris Millington from Numis. Please go ahead. Your line is open.
看来参与者要求最后一个问题,行已断开连接。 所以我们将继续讨论下一个问题。 我们的下一个问题来自Numis的Chris Millington。 请继续。 你的线是开放的。
克里斯米林顿
I've got 3, if I can, Dave, please. First one is just really, I just wonder if you could give us approximately the kind of revenue value of kind of non-housing revenue, the commercial and the land sales. It looks like it's quite a big number this year, and obviously, you do make reference to it in the statements? That's the first one. Second one is just really around the ASP and how it's kind of progressed over the next year or so. I see the social order book is very strong, so I don't know if there's going to be some sort of mix impact between private and social next year? And the final one is just really on build rates and just wondering how you're faring. It's obviously been quite a wet June. I don't know if that's put you behind track or not, but just some comment there would be helpful.
我有3个,如果可以的话,戴夫,拜托。 第一个是真的,我只是想知道你是否可以给我们大约那种非住房收入,商业和土地销售的收入价值。 今年看起来这是一个相当大的数字,显然,你在声明中确实参考了它? 那是第一个。 第二个是围绕ASP,以及它在未来一年左右的进展情况。 我看到社会订单非常强大,所以我不知道明年私人和社交之间是否会出现某种混合影响? 最后一个是真正的构建率,只是想知道你是如何发展的。 这显然是一个非常潮湿的六月。 我不知道这是否会让你跟踪,但只是一些评论会有所帮助。
大卫托马斯
Chris, Hi, good morning. Chris, hopefully, you're going to stay on for the answers as well.
克里斯,嗨,早上好。 希望克里斯,你也会继续留下答案。
克里斯米林顿
I'll try my very best, yes. I'm on a fixed line, so hopefully.
我会尽力而为,是的。 我有一条固定的路线,所以很有希望。
大卫托马斯
Yes, okay. Right. So if I touch on build rates and Jessica will pick in terms of non-housing revenue and just on the ASPs. So I think in terms of build rates, we'll just try and get a look about color around it, Chris. But when you look at build I mean we clearly in FY '18, we had some really massive challenges on build. And I'm sure the industry was in a very similar position. I think we -- the snow that we saw in February, March really, really set us back. And I think it set us back both in terms of build for closing FY '18 but it also set us back in terms of build for starting FY '19.
But if you look at the weather generally since April '18 through to June '19, I would say we've got 13 or 14 months of really, really good weather for building. So we've got a lot to build on the ground and we're very comfortable with the position that we have given the backdrop that we want to continue to grow the business. So yes, I understand that in some ways the weather -- a fair bit of rain, but not really to the extent that it would be disrupting build schedules for us. So I really feel we're in a good position and we just really have fingers crossed as ever for a mild winter.
是的,好的。对。因此,如果我涉及构建率,杰西卡将选择非住房收入和仅仅是平均售价。所以我认为就构建率而言,我们只是试着看看它周围的颜色,Chris。但是,当你看到构建时,我的意思是我们在18财年很明显,我们在构建方面遇到了一些非常大的挑战。我相信这个行业处于非常相似的位置。我想 - 我们在二月,三月看到的雪真的,真的让我们回归。而且我认为这使我们在18财年结束时的建立方面都有所回升,但它也使我们在19世纪财年开始的建设方面回归。
但是,如果你从18年4月到19年6月一般看天气,我会说我们有13或14个月真的,非常好的建设天气。因此,我们有很多需要在实地构建的基础上,我们对我们希望继续发展业务的背景感到非常满意。所以,是的,我理解在某些方面天气 - 相当多的下雨,但实际上并没有达到破坏我们的建造时间表的程度。所以我真的觉得我们处于一个很好的位置,我们真的有一个手指越过一个温和的冬天。
杰西卡怀特
Okay. Just to pick up in terms of the other revenue spend, Chris. So other revenues this year was around £65 million. So that's much higher than it has been in previous years and definitely higher than I would expect on a go forward basis. In terms of average selling price, the average selling price for FY '19 was £274,000 as you know. We've seen the mix change that we've previously signaled come through in terms of Central London. So just to put some more color on that, the London private ASP has reduced from £810,000 last year to £629,000 this year.
In terms of looking forward, the key reference point is that the average selling price in the land bank at the end of the half year, that was £275,000. And we've only diverged from that in recent years because of Central London. It's part of the mix. But now that we're through that, that becomes a very good and strong reference point.
好的。 只是为了了解其他收入支出,克里斯。 因此今年的其他收入约为6500万英镑。 所以这比前几年要高很多,并且肯定比我在前进的基础上要高。 就平均售价而言,如你所知,19财年的平均售价为274,000英镑。 我们已经看到了我们之前发出的混合变化,就伦敦市中心而言。 因此,为了增加一些颜色,伦敦的私人平均售价从去年的81万英镑减少到今年的629,000英镑。
在展望方面,关键参考点是半年末土地储备的平均售价为275,000英镑。 而且近年来,由于伦敦市中心,我们只是偏离了这一点。 这是混合的一部分。 但是现在我们通过这个,这成为一个非常好的和强大的参考点。
会议主持员
We'll now take our next question from John Fraser Andrews from HSBC. Please go ahead. Your line is open.
我们现在接受汇丰银行John Fraser Andrews提出的下一个问题。 请继续。 你的线是开放的。
John Fraser-Andrews
Hi. Good morning, David and Jessica. Three questions from me please. The first one, David, you open with the comment on build quality becoming a bigger issue in the sector. Perhaps you could update us as to any evolution of an industry ombudsman or any other changes that you see and how Barratt plays to those? The second question, perhaps I could just push you a little bit more on the house price inflation that was asked earlier. Did that continue into the second half, and were there any regional differences? And finally, on build cost inflation, unchanged guidance. And you've provided some helpful percentages of material secured. But do you consider yourselves to be truly Brexit-proof on materials, supplies and labor for that matter, in the event of a no-deal Brexit? Thank you.
你好。 大卫和杰西卡早上好。 请来三个问题。 第一个,大卫,你打开关于构建质量的评论成为该领域的一个更大的问题。 也许您可以向我们了解行业监察员的任何演变或您看到的任何其他变化以及Barratt如何发挥作用? 第二个问题,或许我可以稍微提一下前面提到的房价通胀。 这是继续到下半场,是否存在任何地区差异? 最后,关于构建成本膨胀,指导不变。 并且您提供了一些有用的材料保证百分比。 但是,如果没有交易英国退欧,你是否认为自己在材料,供应和劳动方面真正脱欧? 谢谢。
大卫托马斯
Okay, fine. Well, John, I'm going to sort of just have a run of all three of those. And know that Jessica will prod me if I'm getting out of line on house price inflation. But look, just first of all in terms of build quality and the ombudsman, I mean, I think quite simply that there has been some widely publicized issues for the industry with regard to build quality. And the government has been very clear that housing ombudsman is going to be appointed. The industry, right by the HBF has been working very closely with government to look at what is the best way to do that, whether it'd be through a voluntary ombudsman or a statutory ombudsman. And the government are back consulting on that again, we, in terms of Barratt have been very consistent with regard to the position that we welcome the appointment of an ombudsman. I think that company should not expect that the customer issues are being referred to an ombudsman. Clearly the obligation is on the company to resolve the issues prior to that happening. And the ombudsman will not pick up any complaints from a customer until the company's own procedures and their own customer complaint processes have been exhausted. So we are keen an ombudsman is appointed and I've walked to the HBF on that basis and have made our position with regard to that clear to government. And nonetheless, and then I think that we need to recognize that an ombudsman is not coming quickly and what all companies do, and we're really trying to be leading on this just to make sure that we are building good quality homes, and where if things do go wrong which inevitably they do, that we get them rectified as quickly as possible.
In terms of house price inflation, I mean, really, I mean kind of two things and I'd be happy to have more of a discussion offline, but two things really. I would generally point to the national stats. First of all, whilst there will be some anomalies. I mean, I think if you're looking at Halifax data, and you're looking at the regional splits, we are not going to be seeing anything greatly different to that, other than any changes in Central London. We've clearly got a very, very limited exposure to any changes in Central London. I don't think if you look at first half, second half for us in terms of our completion delivery or our reservation position, that you would call out anything different from the national stats and therefore areas like Milton Keynes, house prices, their trends and inflation has been strong, areas like Central London or some of London pricings have been weaker. So yes, I think that will be the best answer in relation to that. And so Jessica, you do want to pick up build cost inflation?
好的。好吧,约翰,我打算在这三种情况下跑步。并且知道,如果我因房价上涨而失控,杰西卡会激励我。但是,首先看一下,在构建质量和监察员方面,我的意思是,我认为很简单,在构建质量方面,业界已经广泛宣传了一些问题。政府已经非常清楚,将会任命住房监察员。 HBF正在与政府密切合作,寻找最佳方式,无论是通过自愿监察员还是法定监察员。政府再次就此进行咨询,就Barratt而言,我们欢迎任命监察员的立场非常一​​致。我认为该公司不应期望客户问题被提交给监察专员。显然,公司有义务在此之前解决问题。在公司自己的程序和他们自己的客户投诉程序用尽之前,监察员不会接受客户的任何投诉。因此,我们热衷于任命一名监察员,并在此基础上走向HBF,并就政府明确的立场作出了立场。尽管如此,我认为我们需要认识到监察专员不会很快到来,所有公司都会这样做,而我们真的想要在这方面取得领先,以确保我们正在建设优质住宅,以及如果事情确实出错了,他们不可避免地会这样做,我们会尽快纠正它们。
在房价上涨方面,我的意思是,真的,我的意思是两件事,我很乐意离线讨论更多,但实际上还有两件事。我一般会指出国家统计数据。首先,虽然会有一些异常现象。我的意思是,我认为,如果您正在查看哈利法克斯数据,并且您正在查看区域分裂,除了伦敦市中心的任何变化之外,我们不会看到任何与此大不相同的内容。我们显然对伦敦市中心的任何变化都非常非常有限。我不认为如果你看完我们的完成交付或我们的预订位置的上半年,下半年,你会想出任何与国家统计数据不同的东西,因此米尔顿凯恩斯,房价,趋势等领域而且通货膨胀一直很强劲,伦敦市中心或伦敦的一些地区已经走弱。所以,是的,我认为这将是与此相关的最佳答案。杰西卡,你确实想要提高建筑成本通胀吗?
杰西卡怀特
Yes, I mean, in terms of build cost inflation, it was 3% to 4% last year. We've obviously extended that today through to the end of June. We've made good progress as you would expect in terms of fixed price contracts this year. In terms of, just to give a little bit more color on that, we have seen obviously inflation in terms of bricks side has been relatively flat as well by bricks manufacturer. And in terms of Barratt specifically, we have seen some inflation on plaster and plumbing products that have come off the back of the three year fixed price deal. And against that we have not seen any inflation at all on items like appliances or electrical components. And therefore we would very much consider that 3%, 4% is that right number going forward.
是的,我的意思是,就建筑成本通胀而言,去年这个比例是3%到4%。 我们显然已经延续到今天到6月底。 正如您今年在固定价格合约方面所预期的那样,我们取得了良好的进展。 就这一点而言,只是为了给它提供更多的颜色,我们已经看到砖块方面的明显膨胀也是由砖制造商相对平缓的。 就Barratt而言,我们已经看到一些石膏和管道产品的通货膨胀已经脱离了三年固定价格协议的背后。 与此相反,我们还没有看到任何关于电器或电子元件等物品的通货膨胀。 因此,我们非常认为3%,4%是正确的数字。
大卫托马斯
I think John when you look at Brexit, I mean we -- clearly like everyone else, we've had a couple of rehearsals for this. And we have in terms of our overall supply about 10% of materials are coming directly into UK as fully assembled materials, for example white goods. And then we have about 30% including that 10% which is coming in as components. So when we look at fully assembled supply, just white goods as an example, I mean our goods are coming in from Europe. Clearly some cases, goods are coming in from China, not from Europe, depending on the materials. The vendor has a real incentive to have sufficient stocks in the UK. So we have not arranged excess stocks in the UK. We didn't arrange that position at the end of March. We won't arrange that position for the end of October. But nonetheless, the vendors are arranging that position, and there are extra stocks coming in. And that's been widely documented in terms of the GDP positioning for the UK. Lots of stock is being brought ahead of March, and I'm sure there will be lots of stock again being brought ahead of October.
我想约翰,当你看看英国退欧时,我的意思是我们 - 显然和其他人一样,我们为此做了几次排练。就我们的整体供应而言,我们有大约10%的材料直接进入英国作为完全组装的材料,例如白色家电。然后我们有大约30%,其中10%作为组件进入。因此,当我们看完全组装供应时,仅以白色商品为例,我的意思是我们的商品来自欧洲。显然,有些情况下,货物来自中国,而不是来自欧洲,具体取决于材料。供应商真正有动力在英国拥有足够的股票。所以我们没有在英国安排超额库存。我们没有在3月底安排这个职位。我们不会在10月底安排这个职位。但尽管如此,供应商正在安排这一立场,并且还有额外的股票进入市场。而且这一点已经被广泛记录在英国的GDP定位方面。很多股票在3月份之前被提起,我相信在10月份之前会有很多股票再次出现。
会议主持员
Our next question comes from Gregor Kuglitsch from UBS. Please go ahead, your line is open.
我们的下一个问题来自瑞银集团的Gregor Kuglitsch。 请继续,你的线路是开放的。
Gregor Kuglitsch
谢谢,杰夫。 请问下一个问题。...
So just coming back on the sort of the margin and gross profit discussion, I think if I work through you're kind of calling out I think £35 million of profit essentially as one-off with the 50 bps that you talked about in the sort of wholly owned business and then £10 million in JV. I just want to understand is that the way you think about it? Or to put it differently, your margin I think excluding the one-off is like 18.4 to start with, last year to the 70 bps improvements. So I guess the question is, do you think you can sustain that pace? Or is that too early to call or perhaps a little bit too aggressive? That's probably the most -- the big question. Then a couple of small ones. So just could you give a little bit more detail around the acquisition you did the other day, the timber frame business? And then finally, how much money or cash did you actually get out of the JV so we can reconcile that the cash flow? I think you mentioned that there was a sort of normally high receipt and I guess Aldgate plays a role in that. Although I did look in the balance sheet something about £9 million carrying value or something like that. I don't know if that's particularly material but kind of if you summarize that would be helpful? Thanks.
所以回过头来讨论保证金和毛利润问题,我想如果我通过你的工作有点叫出来,我认为3500万美元的利润基本上是一次性的,你在谈到的50个基点合资公司的全资业务,然后1000万英镑。我只想了解你的想法吗?或者换句话说,我认为不包括一次性的保证金就像18.4开始一样,去年增加到70个基点。所以我想问题是,你认为你可以保持这种速度吗?或者说打电话还为时过早,或者可能有点过于激进?这可能是最重要的 - 最重要的问题。然后是几个小的。那么你能否就前几天的木材框架业务所做的收购提供更多细节?最后,您实际从合资企业中获得了多少资金或现金,以便我们可以调和现金流量?我想你提到有一种通常很高的收据,我猜Aldgate在那里扮演了一个角色。虽然我确实在资产负债表上看到了大约900万英镑的价值或类似的东西。我不知道这是否特别重要,但如果总结一下会有所帮助吗?谢谢。
大卫托马斯
Gregor, good morning. So on questions, if I talk about Oregon, and Jessica can talk through about margin and cash on the JVs. So just in terms of Oregon, I mean, we've said previously, and we've talked on our presentations previously to say that we have been trialing alternative methods of production. So timber frame, light-gauge steel frame and large format block. The only thing that we said is that it is a relatively immature supply chain in relation to all three formats of production. And we made a decision that given the strength of our business in Scotland in relation to timber frame, where all of our residential units are produced using timber frame, and that we're increasing production of timber frame in England, that we want to secure supply of timber frame for the Group. And we clearly looked at whether we would set that up ourselves or whether we do it through acquisition. And we felt that through acquisition, the key thing is that we were getting an existing business with our very experienced management team. And therefore, we announced the acquisition of Oregon recently. We see that there's a lot of scope for us to develop that business with the Oregon management team, both in terms of more automation, but also in terms of being able to produce other components for housing from that or from a similar factory. So that I think is positive in terms of that format of production. We continue to look at production with large format block, but there is no supply chain in the UK and we are importing from Germany. And we also continue to look at production with light-gauge steel frame, but probably, light-gauge steel frame from our perspective be more about apartments than about houses. So that's the backdrop. Jessica?
格雷戈尔,早上好。所以在问题上,如果我谈论俄勒冈州,杰西卡可以谈谈合资企业的保证金和现金。所以就俄勒冈而言,我的意思是,我们之前已经说过了,我们之前已经谈过我们的演讲,说我们一直在尝试替代生产方法。所以木框架,轻钢框架和大格式块。我们唯一说的是,与所有三种生产形式相比,它是一个相对不成熟的供应链。我们做出了一个决定,考虑到我们在苏格兰的业务实力与木框架有关,我们所有的住宅单元都是用木框架生产的,我们正在增加英格兰的木框架生产,我们希望确保为本集团供应木框架。我们清楚地看到我们是否会自己设定,或者我们是否通过收购来实现。我们认为,通过收购,关键是我们与经验丰富的管理团队建立现有业务。因此,我们最近宣布收购俄勒冈州。我们看到,我们与俄勒冈州管理团队开展业务有很大的余地,无论是在更多的自动化方面,还是在能够从那个或类似的工厂生产其他外壳组件方面。因此,我认为就这种生产方式而言是积极的。我们继续关注大幅面块生产,但英国没有供应链,我们从德国进口。我们还继续研究采用轻型钢框架的生产,但从我们的角度来看,轻型钢框架可能更多地是关于公寓而不是房屋。这就是背景。杰西卡?
杰西卡怀特
Okay. So just to walk through in terms of margin, we've made good progress on margin this year. So we closed out last year at 17.7% operating margin, and we've delivered a underlying margin improvement of 70 basis points coming through from our margin initiative. So the key reference point there being 18.4%, which is our underlying margin. In terms of one-off items, it was 50 basis points, as you highlighted, Gregor, in terms of one-offs. So that came from two areas, the legacy commercial disposal that we did back in H1, and reversal of inventory provisions. And we've had a similar reversal in H2 to that we had in H1. And that relates to four specific sites, three of which are now fully traded through and one which is almost traded through.
If we look at margin on that going forward basis, and we're acquiring land at 23% gross margin, around 3.5% differential in terms of admin costs. So that gives you a position of 19.5% that we will get to. So it's going to take us time to get there because it takes time for the sites to come through and come through into trading. So that's clearly going to be over a number of years.
Separately, just to pick up in terms of the joint venture line because you asked on the one-offs in the joint venture line. We've had around £10 million of additional profit on the joint venture line this year. That comes from disposal of a site which is for employment uses and another site sale. So that very much won't repeat as we go forward, and I'd be expecting it to revert to a more normal £25 million in terms of joint venture process.
Just in terms of cash -- picking up on your question on cash, so we closed the year with a cash position of £765 million which is higher than our guidance of £650 million. The key piece in that is the land spend was lower than we were expecting, simply just due to the timing of land acquisition. So we spent £60 million less there. We spent around £940 million on land versus £1 billion that we were expecting. That will clearly reverse as we come through into FY '20.
Just when you're looking at the FY '20 cash position, I'll just point to two additional items. Firstly, this year, we will pay six quarters with the tax rather than four quarters because the quarterly tax payments regime changes. So there is a change in that. And we're continuing to progress in terms of land creditor reduction. So we've obviously set out a revised operating framework last year. We've made good progress in terms of land creditors this year moving from 34% of our land bank to 31%. And clearly we're looking to move to 25% to 30% over the medium-term. And I would expect in the FY '20 a similar level of step-down to that we've seen this year.
好的。因此,就保证金而言,我们今年在保证金方面取得了良好进展。因此,我们去年的营业利润率为17.7%,我们已经从我们的保证金计划中获得了70个基点的潜在利润率改善。所以关键参考点有18.4%,这是我们的潜在利润。就一次性项目而言,正如你所强调的那样,Gregor是一次性的50个基点。因此,这来自两个领域,即我们在上半年做过的遗留商业处置,以及库存拨备的逆转。而且我们在H2中也出现了类似于H1的逆转。这涉及四个特定的地点,其中三个现在完全交易,一个几乎交易。
如果我们考虑未来的保证金,我们将以23%的毛利率收购土地,管理成本差异约为3.5%。这样你就可以获得19.5%的位置。因此,我们需要时间来实现这一目标,因为这些网站需要时间才能完成交易。所以这显然会持续多年。
另外,就合资企业而言,因为你问过合资企业的一次性问题。今年我们在合资企业上获得了大约1000万英镑的额外利润。这来自处置用于就业用途和另一个网站销售的网站。因此,在我们前进的过程中,我们不会重复这一点,而且我希望它在合资过程中恢复到更正常的2500万英镑。
就现金而言 - 就现金问题而言,我们以现金头寸7.65亿英镑收盘,高于我们6.5亿英镑的指引。其中的关键是土地支出低于我们的预期,仅仅是因为征地时间。所以我们减少了6000万英镑。我们在土地上花费了大约9.4亿英镑,而我们期待的花费了10亿英镑。当我们进入20财年时,这将明显逆转。
就在你看到20财年的现金头寸时,我会指出另外两件事。首先,今年,由于季度纳税制度的变化,我们将支付六个季度的税,而不是四个季度。所以有一个变化。我们在土地债权人减少方面继续取得进展。所以我们去年显然已经制定了一个经过修订的运营框架。今年我们在土地债权人方面取得了很大进展,从土地储备的34%增加到31%。显然,我们期望在中期内将比例提高到25%至30%。我预计在20财年,我们会看到与今年相同的降级水平。
会议主持员
Our next question comes from Clyde Lewis from Peel Hunt. Please go ahead. Your line is open.
我们的下一个问题来自Peel Hunt的Clyde Lewis。 请继续。 你的线是开放的。
克莱德·刘易斯
I think I've just got two, if I may. One, could you just update us, David, on sort of Help to Buy usage and whether you've seen any sort of change in patterns at all over the last sort of four to six months? And the second I had really was on sort of mortgages and sort of down valuations or any sort of changes in the way the mortgage providers are thinking about product and particularly, I suppose, in relation to Help to Buy as well?
如果可能的话,我想我只有两个。 其中一个,你能不能更新我们,大卫,关于帮助购买的用法,以及你是否在过去的四到六个月中看到了任何形式的变化? 而第二个我真的是抵押贷款和估价下降或抵押贷款提供商考虑产品的方式的任何变化,特别是,我认为,与帮助购买有关?
大卫托马斯
Clyde, hi, good morning. I think, first of all in terms of mortgages, so I think we've seen a trend, I don't think there's any recent change in the way the mortgage companies are looking at things. I think we've just seen a trend over the last few years, what is unchanged is that the mortgage companies have become more and more interested in the new build market. And therefore, we've seen a broadening of the lending base within the new build marketplace. And I think that will continue. We've probably seeing some more sluggish trends in the second hand market, and that has encouraged more of them to have offers in place in respect of new build.
So, I think we've been pretty consistent. I'm sure our peers have been pretty consistent in saying there is good availability of mortgages in the market and they're attractively priced for consumers, particularly when combined with Help to Buy. I think on Help to Buy when you look at the usage trends, we gave some detail back in February I know and it's very consistent whether you're looking at it in London, or whether you're looking at it in the regional business, the trends are very consistent.
What I would expect to see as we move forward and into calendar '20 will be some increase in terms of second homeowners, because there will clearly be more publicity about the fact that from March '21 the scheme will not be available to second homeowners, and it will only be available to first time buyers. So you would assume that that will increase some of the participation as people will try to use the scheme ahead of its expiry in March '21.
克莱德,嗨,早上好。我认为,首先就抵押贷款而言,我认为我们已经看到了一种趋势,我认为抵押贷款公司看待事物的方式最近没有任何改变。我认为我们刚刚看到过去几年的趋势,不变的是抵押贷款公司对新建筑市场越来越感兴趣。因此,我们看到新建筑市场内的贷款基础有所扩大。我认为这将继续下去。我们可能已经看到二手市场出现了一些缓慢的趋势,这促使他们中的更多人在新建筑方面提供了优惠。
所以,我认为我们一直非常一致。我相信我们的同行一直非常一致地说市场上有很好的抵押贷款,而且它们对消费者来说价格极具吸引力,特别是与购买帮助相结合。我想在你看看使用趋势的帮助购买时,我们在二月份就已经提供了一些细节我知道,无论你是在伦敦看它,还是在区域业务中看到它,它都是非常一致的,趋势非常一致。
我们期待看到的是,当我们向前推进并进入日历'20时,第二个房主将会有所增加,因为从21年3月开始,第二个房主将无法获得该计划,因此显然会有更多的宣传,它只适用于首次购买者。所以你会认为这将增加一些参与,因为人们会在21年3月到期之前尝试使用该计划。
会议主持员
[Operator Instructions]. Our next question comes from Ami Galla from Citi. Please go ahead. Your line is open.
[操作员说明]。 我们的下一个问题来自花旗的Ami Galla。 请继续。 你的线是开放的。
Ami Galla
Just two questions from me. First one was really on the overhead. If you could give us some color as to what is the level of admin expenses that you have recorded for 2019? And do we expect a step-up from that level? And connected to that, if you could give us some color on the freehold reversionary income that was booked in '19 and what should we expect on that into FY '20? And the second one I had was on the timber frame acquisition. I mean if you could give us some numbers around what is the capacity of that facility. And to what extent is the current utilization, what is the level of current utilization in that? Thank you.
我只有两个问题。 第一个是真正的开销。 如果您能给我们一些颜色,说明您在2019年记录的管理费用水平是多少? 我们是否期望从这个级别升级? 与此相关的是,如果你能给我们一些关于19年预订的永久产权复归收入的颜色,那么我们应该对20财年的预期产生什么影响呢? 我的第二个是木框架的收购。 我的意思是,如果你可以给我们一些关于该设施的容量的数字。 目前的利用程度在多大程度上,当前的利用水平是多少? 谢谢。
大卫托马斯
So if I pick up on timber frame and Jessica will talk about overheads and freehold reversions. In terms of timber frame, as I've outlined the rationale for the acquisition, so just broadly, and we clearly are going to be spending time looking at this, but broadly utilization presently is for about 2,000 frames per annum. And we see that the capacity is going to be at least double that. So that's -- obviously key to us is ability to expand into the existing facilities and then going forward the potential to open new facilities or further expand the existing facilities. So that's probably a key part of the strategy.
因此,如果我拿起木框架,杰西卡将谈论间接费用和永久业权转换。 就木材框架而言,正如我已经概述了收购的基本原理,因此我们显然将花费时间来考虑这一点,但目前广泛使用的是每年约2,000帧。 我们看到容量至少是这个容量的两倍。 所以 - 显然 - 对我们来说关键是能够扩展到现有设施,然后继续开发新设施或进一步扩大现有设施的潜力。 所以这可能是该战略的关键部分。
杰西卡怀特
Okay. Good. Thanks. And on overall overhead Ami. So in FY '18 our net administrative overhead were £146 million. That contains £55 million of other income. This year, our other income level has dropped to less than half of that. And so clearly, our administrative expenses have increased. And freehold reversionary income has reduced from around £25 million last year to around £4 million this year. And going forward, we would expect that to tend to zero. Underlying administrative expenses, we control very tightly and those are increasing in line with inflation.
好的。 好。 谢谢。 并且在整体开销Ami。 因此,在18财年,我们的净管理费用为1.46亿英镑。 其中包含5500万英镑的其他收入。 今年,我们的其他收入水平已降至不到一半。 显而易见,我们的行政开支有所增加。 永久业权的复归收入从去年的约2500万英镑减少到今年的约400万英镑。 而且在未来,我们预计会趋向于零。 基本的管理费用,我们控制得非常紧密,而且这些费用随着通货膨胀而增加。
会议主持员
It appears there are no further questions in queue. And at this time, I would like to turn the conference back over to our hosts for any additional or closing remarks.
看来队列中没有其他问题。 此时,我想将会议转回给我们的主持人,以获取任何补充或结束语。
大卫托马斯
Simon, thank you. Okay. Thanks very much to everyone for dialing in. Hopefully you've seen there's been a very strong year in terms of both operational and financial progress. Thank you.
西蒙,谢谢你。 好的。 非常感谢大家的拨入。希望你看到在运营和财务方面都取得了非常强劲的成绩。 谢谢。
会议主持员
Ladies and gentlemen, this concludes today's call. Thank you for your participation. You may now disconnect.
女士们,先生们,今天结束了这一呼吁。 感谢您的参与。 您现在可以断开连接。
互联网券商的港股、美股开户教程
如果您对美股 或者 港股也感兴趣, 或者想要了解如何开户, 可以加我wechat: xiaobei060537 , 同时也可以拉您进美股交流群哦。
最后的最后 祝大家都有一个美好的投资生活哦。
大家也可以关注【美股指南】公众号, 即可获得《小白投资美股指南(雪球「岛」系列)》电子书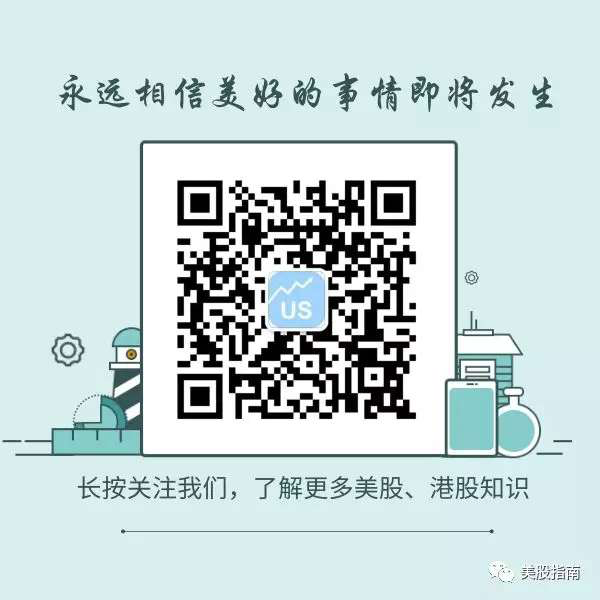 ---
写在最后
美股开户教程, 请查看
港股开户教程, 请查看
美股、港股入金教程, 请查看
美股、港股投资交流群, 请查看
美股、港股开户优惠汇总, 请查看
如何购买OTCPK:BTDPF股票
美股、港股付费交流群, 请查看
---
暂无回复。