Eros International Plc (EROS) 首席执行官 Kishore Lulla 于 2019年 第四季度收益会议电话会议记录
Eros International Plc (NYSE:EROS) Q4 2019 Earnings Conference Call July 15, 2019 8:30 AM ET
Eros International Plc(纽约证券交易所代码:[EROS])2019年第四季度收益电话会议2019年7月15日美国东部时间上午8:30
公司参与者
Kishore Lulla - Executive Chairman and Group Chief Executive Officer
Rishika Lulla - Chief Executive Officer-Eros Digital
Prem Parameswaran - Executive Director and Group Chief Financial Officer and President of North America
Kishore Lulla - 执行主席兼集团首席执行官
Rishika Lulla - 首席执行官 - Eros Digital
Prem Parameswaran - 执行董事兼集团首席财务官兼北美总裁
电话会议参与者
Tim Nollen - Macquarie
会议主持员
Good morning, ladies and gentlemen. And welcome to the Eros International Plc's Fiscal Year-End 2019 Earnings Conference Call. This call is being broadcast live on the Internet and a replay of the call will be available on the Company's website. This morning the Company published its earnings press release on its website, erosplc.com.
The Company would like to remind everyone listening that during this call it will be making forward-looking statements under the Safe Harbor provision of the federal securities laws. The Company's actual results may differ materially from those projected under forward-looking statements.
During the call, the Company will also discuss non-GAAP financial measures in talking about its performance. You can find a reconciliation of these measures to the GAAP financial measures in the Company's press release.
I would now like to turn the call over to Mr. Kishore Lulla, Executive Chairman and CEO of Eros International Plc. Please go ahead sir.
早上好,女士们,先生们。 欢迎来到Eros International Plc的2019财年末收益电话会议。 此电话正在互联网上直播,电话会在公司网站上重播。 今天早上,公司在其网站erosplc.com上发布了其盈利新闻稿。
公司谨提醒大家,在本次电话会议期间,它将根据联邦证券法的安全港条款提出前瞻性陈述。 公司的实际结果可能与前瞻性陈述中的预测产生重大差异。
在电话会议期间,公司还将讨论非GAAP财务指标,并讨论其业绩。 您可以在公司新闻稿中找到这些措施与GAAP财务指标的对账。
我现在想转达Eros International Plc执行主席兼首席执行官Kishore Lulla先生的电话。 请继续先生。
Kishore Lulla
Good morning, everyone. Thank you all for joining today's earning call. We are pleased to share with you a very strong set of results cementing over 40 years of market leadership position, solid business fundamentals and continued growth in Eros Now.
This year results show that the business has evolved significantly from last year with 45% of combined revenue generated from digital and ancillary business and adjusted EBITDA margins expanded to 38%. This is truly a testament to our transformation as we transition to a digital business driven by Eros Now growth.
As we continue to develop our digital platform and adapt to the dynamic global media landscape we operate in, I wanted to take the opportunity to reiterate our milestones along this journey. At the core of our company lives the ability to deliver premium Indian films entertainment to the masses with the unparalleled distribution capacity. Almost 20 years ago, we developed the first vertically integrated film studio model in India, it's testament to our leadership DNA that we have been able to maintain and grow our market share in this rapidly changing industry.
Furthermore, Eros films have been amongst the most successful Indian films release in China, notably Andhadhun released in April 2019, which is now the third highest grossing Indian film ever released in China collecting over $43 million. Our recent successful releases in China mark our entry into significant market. We look forward to continued exposure in this region as we reach out to larger audiences in other countries.
We're also blessed with one of our deepest and the richest Indian content libraries in the world. Over the last decade, Eros has been responsible for 36 of the top 110 highest grossing Indian language films at the box office. Even in the digital age, premium content is still immensely available, we pioneered the first OTT studio model in India over seven years ago backed by our rich library and forthcoming slate.
Our industry relationship spanning over 40 years allows us to access to the best talent across the nation. Our library is constantly evolving and initiating new and innovative content appealing to the audiences globally. The recent we started in the inaccurate campaign by the short-sellers aimed at damaging the Company for simply a repetition of the court case they took against us, which was dismissed with prejudice, as was their subsequent appeal. The board is assessing strategic alternatives that the object of maximizing shareholder value and has engaged Citigroup with this process. It is ongoing and the Company will update accordingly, as and when there are material developments.
I would really like to thank all of our shareholders and stakeholders for their support, and I would like to ask Rishika to join us in this conference. Thank you.
大家,早安。感谢大家参加今天的收入电话会议。我们很高兴与您分享一系列强大的成果,巩固了40多年的市场领导地位,稳固的业务基础以及Eros Now的持续增长。
今年的业绩显示,该业务与去年相比有了很大的发展,数字和辅助业务产生的总收入的45%和调整后的EBITDA利润率扩大到38%。这真实证明了我们的转型,因为我们正在转型为由Eros Now增长推动的数字业务。
随着我们继续发展我们的数字平台并适应我们所处的动态全球媒体格局,我想借此机会重申我们在此过程中的里程碑。我们公司的核心是能够以无与伦比的分销能力向大众提供优质的印度电影娱乐。差不多20年前,我们在印度开发了第一个垂直整合的电影工作室模型,它证明了我们在这个瞬息万变的行业中能够保持和增加市场份额的领导力DNA。
此外,爱神电影也是中国最成功的印度电影之一,尤其是安达敦在2019年4月发行的电影,这是目前在中国发行的第三大票房收入超过4300万美元。我们最近在中国的成功发布标志着我们进入重要市场。我们期待在这个地区继续曝光,因为我们接触到其他国家的更多受众。
我们还拥有世界上最深刻,最富有的印度内容库之一。在过去十年中,Eros一直负责票房收入最高的110部印度语电影中的36部。即使在数字时代,优质内容仍然非常可用,我们在七年前率先在印度开创了第一个OTT工作室模型,以我们丰富的图书馆和即将到来的版本为后盾。
我们跨越40年的行业关系使我们能够获得全国最优秀的人才。我们的图书馆不断发展,并开发吸引全球观众的新颖创新内容。最近我们开始时,卖空者的不准确运动旨在损害公司只是重复他们对我们采取的法庭案件,这一案件被驳回,这是他们随后的上诉。董事会正在评估最大化股东价值的战略选择,并使花旗集团参与了这一过程。它正在进行中,当有重大发展时,公司将相应更新。
我真的要感谢所有股东和利益相关方的支持,我想请Rishika加入我们的会议。谢谢。
Rishika Lulla
Thank you, KL. Hello, everyone. I'm really excited to share with you momentous Eros Now growth. The last quarter witnessed the growth of the subscriber base by 18% to 18.8 million monthly paid subscribers. This growth surpasses the guidance at the start of the year and stands at a whopping 130% year-on-year growth compared to 7.9 million paid subscribers for FY '18. We would like to reiterate our target of 50 million paid subs in three years. Our registered user base is 155 million users, which includes an additional 12 million registered users in the last quarter alone.
Nearly one-third of the space has been added in the last 12 months, which indicates that we have been able to increase our consumer funnel. But more importantly, a larger part of the funnel is being converted into the paid subscriber base. From a distribution perspective, a very strong quarter for Eros Now in India, we concluded commercial deals and launched with two key partners in India, TataSky and BSNL. Both partnerships are a direct contribution to the surge on the direct-to-consumer play for Eros Now and have been the primary reason for serious surge on all metrics, including paid subscriptions and time spent.
The differentiated strategy from the larger VOD universal India was the launch of our partnership with Veriown to target viewers in rural India wherein Eros Now as a service is up and running across five villages in Uttar Pradesh and launching in Rajasthan in the upcoming quarter. These partnerships are key to growing our base at scale within India. Additionally, our international distribution has seen two landmark deals, one with Virgin Media in the UK and with Apple we are launching in over 100 countries being the only international partner for their new services plan.
Our compelling content proposition and intelligent technology are continually improved upon. Today according to Counterpoint Research, 68% of Eros Now users come to the platform daily in comparison to 59% for Prime Video and 56% for Hotstar. Eros Now is building for Tier II, Tier III India, where we delivered deep and frequent entertainment to the masses in an on-demand environment.
Our promises to deliver the highest quality experience be it the customer journey, technology, content or customer service at the most affordable price. The tango between movies and originals was beautifully as we drive walk-ins by our popular movie titles and ensure that originals get adopted and build episodic viewing patterns for cinematic content. With the most prolific distribution across telcos and distribution partners, we are the best suited to serve India and the diaspora.
I am now passing it onto Prem Parameswaran.
谢谢你,吉隆坡。大家好。我真的很高兴与你分享重要的Eros Now成长。上一季度,用户群增长了18%,达到1880万月度付费用户。这一增长超过了今年年初的指引,与去年同期的790万付费用户相比,同比增长率高达130%。我们想在三年内重申我们的5000万付费潜艇的目标。我们的注册用户群为1.55亿用户,仅在上个季度就增加了1200万注册用户。
在过去的12个月中,已经增加了近三分之一的空间,这表明我们已经能够增加我们的消费者渠道。但更重要的是,漏斗的大部分正在转换为付费用户群。从分销角度来看,印度的Eros Now是一个非常强劲的季度,我们与印度的两个主要合作伙伴TataSky和BSNL达成了商业交易。这两个合作伙伴关系都是对Eros Now直接面向消费者游戏激增的直接贡献,也是所有指标严重激增的主要原因,包括付费订阅和花费的时间。
与大型VOD全球印度的差异化策略是与Veriown合作推出针对印度农村地区的观众,其中Eros Now作为一项服务在北方邦的五个村庄开展并在下一季度在拉贾斯坦邦推出。这些伙伴关系是在印度大规模发展我们基地的关键。此外,我们的国际发行有两项具有里程碑意义的交易,一项是英国的Virgin Media,另一项是Apple,我们在100多个国家推出了新的服务计划的唯一国际合作伙伴。
我们引人注目的内容主张和智能技术不断得到改进。据Counterpoint Research称,今天有68%的Eros Now用户每天都来到这个平台,而Prime Video为59%,Hotstar为56%。 Eros Now正在为Tier II,Tier III India建设,在那里我们在一个按需环境中为大众提供深度和频繁的娱乐。
我们承诺以最实惠的价格提供最高质量的客户旅程,技术,内容或客户服务。电影和原创之间的探戈是美妙的,因为我们通过我们的热门电影标题推动漫步,并确保原创被采用并建立电影内容的情节观看模式。凭借在电信运营商和分销合作伙伴中最多产的分销,我们最适合为印度和海外侨民服务。
我现在将它传递到Prem Parameswaran。
Prem Parameswaran
Thank you, Rishika, and good morning to everyone. And thank you for joining us again today on our earnings call. We have made many accomplishments this year, which we are proud of. I look forward to sharing them with you in more detail. This year, we generated $304.6 million in gross revenues before the impact of IFRS adjustments compared to $268.1 million in fiscal year 2018, which represents a 13.6% growth rate on a like-for-like basis.
Adjusted EBITDA for the year was $103.8 million, compared to $83 million last year, which represents an increase of 25.1%. Moreover, our adjusted EBITDA margins expanded significantly over the prior year to 38.4%, significantly above our initial market guidance of 35%. This is the first time since fiscal 2015 we have achieved over $100 million in adjusted EBITDA.
We ended the quarter with $135.8 million of cash on our balance sheet. On a 12 month trailing basis our net debt as of year-end was $145 million. And our net leverage ratio remains conservative at 1.4 times. The majority of our debt has a long-term maturity profile, and we have no significant near-term debt maturities.
Now turning back to the operations, our digital and ancillary businesses posted its strongest annual results ever, generating $123 million compared to $85 million in fiscal 2019, which represents a growth rate of 44.8%. This includes our fast growing Eros Now business.
This is also the first year our digital business has generated more than our film and TV syndication businesses, which demonstrates our shift to digital is well underway.
Our theatrical business generated $69.5 million revenue this year compared to $79 million in fiscal '18. We released 72 films this year, as compared to 24 films in fiscal 2018. Our TV syndication business generated $77.5 million of revenues this year compared to $97.2 million last year.
As of March 31, 2019, our Eros Now platform had over $154 million registered users and as Rishika pointed out 18.8 million monthly paying subscribers. We had previously guided the market to achieving 16 million paying subs by fiscal year-end a target we were proud to achieve three months ahead of schedule.
The Eros Now business continues to grow at a fast pace, fueled by increasing consumer demand, higher Internet penetration and most importantly because of our compelling premium content. To recap some of our highlights, our digital business grew 45%, over $100 million in adjusted EBITDA, $18.8 million monthly paying Eros Now subs and a conservative balance sheet.
We want to thank you for being on this call, and now we're happy to answer any questions.
谢谢你,Rishika,大家早上好。感谢您今天再次加入我们的财务电话会议。今年我们取得了许多成就,我们为此感到自豪。我期待更详细地与您分享。今年,在IFRS调整影响之前,我们的总收入为3.046亿美元,而2018财年为2.681亿美元,同比增长率为13.6%。
本年度的调整后EBITDA为1.038亿美元,而去年为8300万美元,增幅为25.1%。此外,我们的调整后EBITDA利润率较上年大幅增长至38.4%,大大高于我们35%的初始市场指引。这是自2015财年以来我们首次实现了超过1亿美元的调整后EBITDA。
我们在资产负债表上以1.358亿美元现金结束了本季度。在12个月的基础上,我们截至年底的净债务为1.45亿美元。我们的净杠杆率保持在1.4倍的保守水平。我们的大部分债务都具有长期到期期限,而且我们没有重大的短期债务到期日。
现在回归运营,我们的数字和辅助业务发布了有史以来最强劲的年度业绩,产生1.23亿美元,而2019财年为8500万美元,增长率为44.8%。这包括我们快速增长的Eros Now业务。
这也是我们的数字业务比我们的电影和电视联合业务产生的第一年,这表明我们正在向数字化转变。
今年我们的戏剧业务收入为6950万美元,而去年同期为7900万美元。我们今年发行了72部电影,而2018财年的电影则为24部。我们的电视联合业务今年的收入为7750万美元,去年为9720万美元。
截至2019年3月31日,我们的Eros Now平台拥有超过1.54亿美元的注册用户,而Rishika指出了1880万月度付费用户。我们之前已经指导市场在财政年度前实现了1600万付款潜水员,这是我们为提前三个月实现目标而自豪的目标。
由于消费者需求的增加,互联网渗透率的提高以及最重要的是因为我们引人注目的优质内容,Eros Now业务继续快速增长。回顾一下我们的一些亮点,我们的数字业务增长了45%,调整后的EBITDA超过1亿美元,每月支付1880万美元的Eros Now潜艇和保守的资产负债表。
我们要感谢您参与此次电话会议,现在我们很乐意回答您的任何问题。
问答环节
[Operator Instructions] Our first question comes from line of Tim Nollen of Macquarie.
[操作员说明]我们的第一个问题来自麦格理的Tim Nollen。
Tim Nollen
I got several things to ask here, actually. Maybe first upon some fundamentals for the full year, it looks like your film release number was pretty good, but your revenues were down. I assume that is because of the mix of big budget versus smaller budget films, and you referenced your shift to digital which is pretty clear with the digital ancillary growth. Just want to make sure your film and your TV numbers were down, your Eros Now and digital ancillary numbers were up quite a lot. This is all I assume part of the focused shift towards content production for Eros Now and in some ways I guess deemphasizing the film and the TV distribution business, if you could just clarify that please?
Also on Eros Now, you talk about increasing conversion rates from 8% to 12% in your press release. Are we talking about like a twofold or threefold increase in the price per sub on those direct-to-consumer relationships? Those are the types of numbers I think we were talking about previously. I want to make sure those are still the types of numbers we're talking about now.
And then a couple of the things. You mentioned, an impairment charge, which is quite a large number, I thought. A little surprised to see that, given the monetization potential your film content on Eros Now. So if you could please address that?
And I guess lastly, you had -- I don't see a reference in the press release as to Sarbanes-Oxley compliance. I think this was something that you were looking toward, at some point, I wonder, if you could update us on that, please? Thanks.
实际上我在这里要问几件事。也许首先是全年的一些基本面,看起来你的电影发行数量相当不错,但你的收入却下降了。我认为这是因为大预算和较小的预算电影的混合,你引用了你的数字化转变,这与数字辅助增长非常明显。只是想确保你的电影和你的电视节目数量下降,你的Eros Now和数字辅助数字都上涨了很多。这就是我认为Eros Now的内容制作重点转移的一部分,并且在某些方面我认为对电影和电视发行业务的重视,如果你能澄清一下那么?
同样在Eros Now上,您谈到在新闻稿中将转换率从8%提高到12%。我们谈论的是那些直接面向消费者的关系,每个子价格的增长是双倍还是三倍?这些是我认为我们之前讨论过的数字类型。我想确保那些仍然是我们现在谈论的数字类型。
然后是一些事情。你提到,一个减损费用,这是一个相当大的数字,我想。考虑到Eros Now中的电影内容的货币化潜力,有点意外。所以,如果你能解决这个问题?
我想最后,你有 - 我没有在新闻稿中看到有关Sarbanes-Oxley合规性的参考。我认为这是你正在寻找的东西,在某些时候,我想,如果你可以更新我们,请?谢谢。
Kishore Lulla
Good morning, Tim. So I will take the first question. I think you're totally absolutely right. As stated before, that the focus is not on the high budget films, focus is, if you look at it, we had higher releases, but medium releases, which have done well in the box office. But higher releases give us a bigger amount of historical revenues last year. So we had one big high budget film, which we didn't have any in this, we had medium budget and the low budget film. And the focus is in the next years to come is, how do we become a digital company rather than only a theatrical or syndication company there's where the focus is going to be. Second question on the Eros Now, I would like to Rishika to answer that on the question please.
蒂姆,早上好。 所以我将提出第一个问题。 我觉得你完全是对的。 如前所述,重点不在于高预算电影,重点是,如果你看一下,我们有更高的版本,但中等版本,在票房上做得很好。 但是更高的版本让我们去年获得了更多的历史收入。 所以我们有一部很大的高预算电影,我们没有这部电影,我们有中等预算和低预算电影。 未来几年的重点是,我们如何成为一家数字化公司,而不仅仅是一家戏剧或联合公司,重点将放在那里。 关于Eros Now的第二个问题,我想请Rishika在这个问题上回答这个问题。
Rishika Lulla
Hi, Tim. The conversion rates bounced off from our own internal conversion rates in terms of how we've been able to convert our funnel over time due to past performance. However, it's important to note that this doesn't include or involve any changes in ARPU. As we are trying to reach out to Tier II and Tier III cities in India moving out of metros to achieve scale, it's important for us to our pricing to remain competitive and conservative as we plan to achieve that to hit 50 million subs over the next three years.
嗨,蒂姆。 转换率从我们自己的内部转化率中反弹,因为我们已经能够根据过去的表现转换我们的漏斗。 但是,重要的是要注意,这不包括或涉及ARPU的任何变化。 由于我们正试图与印度的二级和三级城市建立联系以实现规模化,因此我们的定价保持竞争力和保守性对我们来说非常重要,因为我们计划在下一次实现这一目标时达到5000万潜艇 三年。
Prem Parameswaran
Hey, Tim, it's Prem and let me answer the impairment charge. So the impairment charge was part of IS 36 under the IFRS accounting rules, which require companies basically to reassess the carrying book value of assets both on a regular and annual basis and also in case of irregular events. Examples of these are irregular events include major change in market conditions or technology, expectation of future losses or material change in the listed equity value, or negative cash flows. In this purpose, the equity value of our company, our market cap has gone down.
During fiscal year-end 2019, due to the significant decline in the market value, we tested impairment for carrying the value of net assets of the Group exceeding our market capitalization and expenditure towards the purchase of contents and film rights, exceeding the positive cash flow from operations.
Accordingly, we recorded a non-cash impairment loss of $423 million net of taxes as an exceptional item within the P&L. This impairment loss record has been reduced from the carrying amount of goodwill, trademark, content film rights, and long-term advances to content vendors. This is a one-time exceptional item, which has no impact -- no cash impact on the business.
嘿,蒂姆,这是Prem,让我回答减损费用。因此,根据国际财务报告准则会计准则,减值费用是IS 36的一部分,这要求公司基本上每年定期和每年重新评估资产的账面价值,以及发生不正常事件。这些例子包括不规则事件,包括市场条件或技术的重大变化,未来损失的预期或上市股权价值的重大变化,或负现金流量。为此,我们公司的股权价值,我们的市值已经下降。
在2019财政年度末,由于市场价值大幅下跌,我们测试了本集团净资产价值超过市值和购买内容及电影版权的支出减值,超过正现金流量来自运营。
因此,我们在损益表中记录了非现金减值亏损4.23亿美元的税后净额作为特殊项目。此减值损失记录已从商誉,商标,内容电影版权和内容供应商的长期预付款的账面金额减少。这是一次性特殊项目,没有任何影响 - 对业务没有现金影响。
Kishore Lulla
And also this is reversible. As soon as the market capitalization of the Company goes up, this could be reversed back to the same value.
这也是可逆的。 一旦公司的市值上升,这可以逆转回相同的价值。
Tim Nollen
So can I jump in on that? So there's no change in your assessment of the actual real value of the film content. Seems to me it's -- the value is still there? I mean, your Eros Now platform is growing, you should be able to monetize that more effectively. So it's the other items that are creating the…
那么我可以加入吗? 因此,您对电影内容的实际实际价值的评估没有变化。 在我看来它的价值仍然存在? 我的意思是,您的Eros Now平台正在增长,您应该能够更有效地利用它。 所以这是创造......的其他项目
Kishore Lulla
That's right.
那就对了。
Tim Nollen
Okay. And on your transition from small company status, Sarbanes-Oxley compliance?
好的。 在您从小公司身份过渡到Sarbanes-Oxley合规性的过程中?
Kishore Lulla
Yes. I think, we will be transitioned to the Sarbanes-Oxley Act and I think then we will be able to file 20-F, so we'll be filing over status on that also, which will be in the next two weeks.
是。 我想,我们将转变为萨班斯 - 奥克斯利法案,我认为那时我们将能够提交20-F,所以我们也将在未来两周内提交状态。
Tim Nollen
Okay. So that will be for March 2019 year-end, you expect you will be Sarbanes-Oxley…
好的。 所以这将是2019年3月的年底,你预计你将成为萨班斯 - 奥克斯利法案......
Kishore Lulla
That's right.
那就对了。
Tim Nollen
Applied in your 20-F, okay. Excellent, and actually just related that. This is your March quarter you're reporting now and understood that's…
适用于你的20-F,好的。 很棒,实际上只是相关的。 这是您现在报告的三月季度,并了解到......
Kishore Lulla
No, it's full year results. Tim, it's a full year results.
不,这是全年的结果。 蒂姆,这是一整年的结果。
Tim Nollen
Yes, I know its full year ended in March. I wonder if you could give us any view on when you might be reporting your June quarter results and if there's anything at all you can say about the June quarter?
是的,我知道它的全年在三月结束了。 我想知道你是否可以告诉我们你何时可以报告你的六月季度结果,以及你能说些什么关于六月季度?
Kishore Lulla
See, I think, as we said that, our focus is on Eros Now, and how to we grow the subscribers. As Rishika said, the three-year target is 50 million subs. The focus of the Company's strategy is the digital revenues. And secondly, working on the theatrical release is the second thing. So how do we strengthen the B2C customers also not only the telcos and not only the B2B2C, that's the focus the Company is doing for whereby growing the subscriber base and producing high premium content and higher EBITDA. So you've seen the EBITDA margin has gone up to 38.4% that is a resulting from the digital revenues as in envisaged before.
我认为,正如我们所说,我们的重点是Eros Now,以及如何增加订阅者。 正如里希卡所说,三年目标是5000万潜艇。 公司战略的重点是数字收入。 其次,制作戏剧版是第二件事。 那么我们如何加强B2C客户,不仅仅是电信公司而不仅仅是B2B2C,这是公司为增加用户群和生产高优质内容和更高EBITDA而做的重点。 因此,您已经看到EBITDA利润率上升至38.4%,这是由于之前设想的数字收入所致。
Tim Nollen
Okay. And if you don't mind me asking one last question, because I know, it's a lot. The credit ratings downgrade that you had in India early June or so, I know you put a release out a couple of weeks ago saying that you've paid all those bills, and that should all be taken care of. Can you just update us on really what happened, are we really sure that that situation is taken care of? And is there something you can do now to get that credit rating reversed?
好的。 如果你不介意我问最后一个问题,因为我知道,这是很多。 信用评级下调了你在6月初左右在印度的评级,我知道你在几周前发布了一份说明,你已经支付了所有这些账单,这应该都得到了解决。 你真的能告诉我们发生了什么,我们真的确定这种情况得到了解决吗? 你现在可以做些什么来扭转信用评级吗?
Kishore Lulla
Yes. So, I think the credit rating will be definitely -- we've taken over the credit agencies, it should be reversed. And there is nothing outstanding, and we are in basically there's no short-term maturities in the next 12 months. And there is no technical default of any banks today serving us of any default of any interest payments, or any loan overdue or any loan at all due as on date today.
是。 所以,我认为信用评级肯定是 - 我们已经接管了信贷机构,它应该被逆转。 并没有什么突出的,我们基本上在未来12个月内没有短期到期日。 今天任何银行都没有任何技术性违约,无法支付任何利息支付,或任何逾期贷款或任何到期的贷款。
Prem Parameswaran
And if I could just add Tim, look, we've previously communicated publicly that all outstanding interest payments have been made. Two, in terms of care, I've gotten used to CARE now, having really used to S&P and Moody's, but CARE obviously is an Indian credit rating agency. We are working with them to try to restore our investment grade status. It is highly unusual, right, to go 10 notches down, very unusual. And so we're working with them, there is a process in place to restoring you're -- as per your guidelines, but I think we're trying to restore it sooner if we can.
Two, there were reports or there was kind of fake news or false reports about Moody's in their -- withdrawal of their rating. Just to clarify for the record that we the Company had asked Moody's to withdraw their credit rate -- withdraw their services quite frankly just because we do not have any institutional public funds outstanding. We did the same thing with S&P as well.
如果我可以添加Tim,那么,我们之前已经公开表示已经完成了所有未付的利息支付。 二,在护理方面,我已经习惯了CARE,已经习惯了S&P和Moody's,但CARE显然是一家印度信用评级机构。 我们正与他们合作,努力恢复我们的投资等级地位。 这是非常不寻常的,正确的,往前10道,非常不寻常。 因此,我们正在与他们合作,根据您的指导原则,有一个恢复您的流程 - 但我认为如果可以的话,我们会尽快恢复它。
第二,有报道或有关于穆迪的假新闻或虚假报道 - 撤回评级。 只是为了澄清我们公司已经要求穆迪撤回其信用利率的记录 - 坦白地撤回他们的服务只是因为我们没有任何机构公共资金未偿还。 我们也对标准普尔做了同样的事情。
Tim Nollen
So you asked Moody's to withdraw coverage of Eros essentially?
所以你问Moody's基本上撤回爱神的报道?
Prem Parameswaran
That is correct.
那是正确的。
Tim Nollen
Okay, that's an important point, I think. Alright, I've got more but I'll leave it to others and maybe jump on if there's time with more. Thanks.
好吧,我认为这是一个重点。 好吧,我有更多,但我会留给别人,如果有更多的时间可能会跳。 谢谢。
会议主持员
[Operator Instructions] And we have a follow-up question from Tim Nollen of Macquarie.
[操作员说明]我们还有来自麦格理的Tim Nollen的后续问题。
Tim Nollen
Well, okay, I guess I'm back then. So the accusations that drove down your share price over the last couple of months. You referenced today in your press release that you had engaged Skadden Arps to do a full review. I think it was 2016 of everything, basically. I just wonder, is there anything that you can say that would be either the same or different now versus then in your corporate structure, your reporting systems, anything that can reassure us that everything still holds from that Skadden review?
好吧,好吧,我想我现在回来了。 所以在过去几个月里,这些指责推动了你的股价下跌。 您在今天的新闻稿中提到您已经聘请Skadden Arps进行全面审核。 我认为这是2016年的一切,基本上。 我只是想知道,在你的公司结构,你的报告系统,还有什么可以让我们放心,从Skadden审查中仍能保留所有内容的任何东西,你现在可以说是相同还是不同?
Prem Parameswaran
Yes Tim, obviously, nothing has changed since the Skadden review came out per se, in terms of our internal reporting except that's gotten better. As you can attest we've had Grant Thornton, as our auditor, that is fifth largest auditing firm in the world. And it's consistently been auditing our reports. I think what's interesting too is if you look at the class action that happened in the past with some of the similar nefarious people who have done it or backed at it again, you'll notice that, that suit -- that class action was dismissed with prejudice, which is actually a pretty big deal. And then your appeal was also dismissed. So, now you see some of these same types of things again. And it's really the shortened distort crap for a lack of a better word that comes out. And it's quite frankly alarming to the market, alarming to companies like ours and others. And it's something that we're going to take on.
是的,显然,自从Skadden评论本身出现以来,在我们的内部报告方面没有任何改变,只不过它已经变得更好了。 正如您可以证明的那样,我们的审计师Grant Thornton是世界第五大审计公司。 它一直在审核我们的报告。 我觉得有趣的是,如果你看一下过去发生过的集体诉讼,有些类似的邪恶的人已经做过或者再次支持它,你会注意到,那个诉讼 - 这个集体诉讼被驳回了 偏见,这实际上是一个非常重要的事情。 然后你的上诉也被驳回了。 所以,现在你再次看到一些相同类型的东西。 而且,由于缺乏一个更好的词汇,它实际上是缩短的扭曲废话。 这对市场来说非常坦率,令我们和其他公司一样惊慌失措。 这是我们要承担的事情。
Tim Nollen
So is there anything with your corporate structure or your payment systems or anything like that that is kind of brought about these attacks that you can do differently going forward?
那么,您的公司结构或支付系统或类似的任何东西是否会带来这些攻击,您可以采取不同的行动?
Kishore Lulla
I think just it's in our internal controls, so that it doesn't ever happen again. But the main point to notice any, all the other shorter reports which have been published, there is nothing new, which has not been dismissed by the appellate court with prejudice. So -- and which was not covered by the Skadden into their review. So that's the main point.
我认为只是在我们的内部控制中,所以它永远不会再发生。 但要注意的是,所有其他较短的报告已经发表,没有什么新内容,上诉法院并没有因偏见而被驳回。 所以 - Skadden没有将其纳入他们的评论中。 所以这是重点。
会议主持员
And ladies and gentlemen, we have reached the allotted time for questions-and-answers today. I would now like to turn the call back over to Mr. Kishore Lulla for any additional or closing remarks.
女士们,先生们,我们今天已经达到了问题和答案的规定时间。 我现在想把这个电话转回Kishore Lulla先生,以获得任何补充或结束的评论。
Kishore Lulla
Thank you everyone. Thank you, all of our shareholders. Thank you, stakeholders for supporting the Company, and have a good day.
谢谢大家。 谢谢你,我们所有的股东。 感谢利益相关方为公司提供支持,祝您有个美好的一天。
会议主持员
Thank you, ladies and gentlemen. This does conclude today's conference call. You may now disconnect.
女士们,先生们,谢谢你们。 这确实结束了今天的电话会议。 您现在可以断开连接。
相关问题
Eros International Plc 电话会议
Eros International Plc 财务报告
互联网券商的港股、美股开户教程
如果您对美股 或者 港股也感兴趣, 或者想要了解如何开户, 可以加我wechat: xiaobei006006, 同时也可以拉您进美股交流群哦。
最后的最后 祝大家都有一个美好的投资生活哦。
大家也可以关注【美股指南】公众号, 即可获得《小白投资美股指南(雪球「岛」系列)》电子书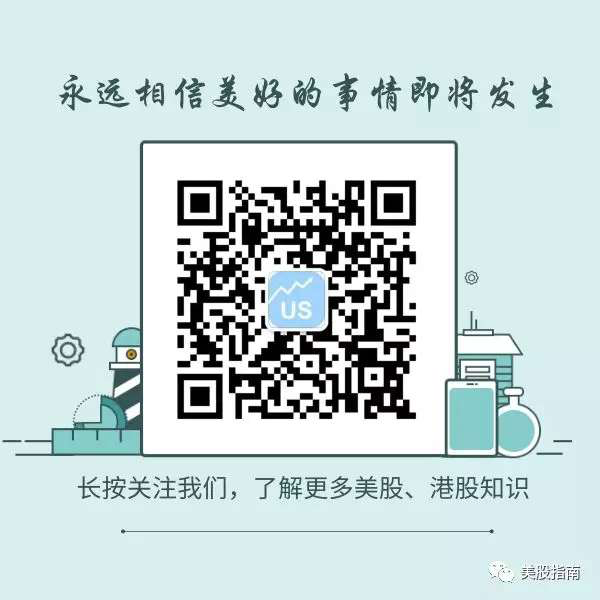 ---
写在最后
美股开户教程, 请查看
港股开户教程, 请查看
美股、港股入金教程, 请查看
美股、港股投资交流群, 请查看
美股、港股开户优惠汇总, 请查看
如何购买Eros International Plc股票
美股、港股付费交流群, 请查看
---
暂无回复。