Wintrust Financial Corporation (WTFC) 首席执行官 Edward Joseph Wehmer 于 2019年 第二季度业绩 - 收益电话会议记录
Wintrust Financial Corporation (NASDAQ:WTFC) Q2 2019 Earnings Conference Call July 16, 2019 2:00 PM ET
Wintrust Financial Corporation(纳斯达克股票代码:[WTFC])2019年第二季度收益电话会议2019年7月16日美国东部时间下午2:00
公司参与者
Edward Joseph Wehmer - President & CEO
David Stoehr - CFO
David Dykstra - Senior EVP & COO
Edward Joseph Wehmer - 总裁兼首席执行官
David Stoehr - 首席财务官
David Dykstra - 高级执行副总裁兼首席运营官
电话会议参与者
Jon Arfstrom - RBC Capital Markets
David Long - Raymond James
Nathan Race - Piper Jaffray
Michael Young - SunTrust
Brad Milsaps - Sandler O'Neill
Chris McGratty - KBW
Brock Vandervliet - UBS
David Chiaverini - Wedbush Securities
Terry McEvoy - Stephens
Jon Arfstrom - 加拿大皇家银行资本市场
大卫龙 - 雷蒙德詹姆斯
Nathan Race - Piper Jaffray
Michael Young - SunTrust
布拉德米尔萨普斯 - 桑德勒奥尼尔
Chris McGratty - KBW
Brock Vandervliet - 瑞银集团
David Chiaverini - Wedbush Securities
特里麦克沃伊 - 斯蒂芬斯
会议主持员
Welcome to Wintrust Financial Corporation Second Quarter and Year-To-Date 2019 Earnings Conference Call. At this time, all participants are in a listen only mode. Following management's prepared remarks, we will host a question-and-answer session and our instructions will be given at that time. [Operator Instructions] Following a review of the results by Ed Wehmer, Chief Executive Officer and President; and David Dykstra, Senior Executive Vice President and Chief Operating Officer, there will be a formal question-and-answer session.
During the course of today's call, Wintrust's management may make statements that constitute projections, expectations, beliefs or similar forward-looking statements. Actual results could differ materially from the results anticipated or projected at any such forward-looking statements. The Company's forward-looking statement -- assumptions that could cause the actual results to differ materially from the information discussed during this call are detailed in our earnings press release and the Company's most recent Form 10-K and any subsequent filings on file with the SEC.
Also, our remarks will reference certain non-GAAP financial measures. Our earnings press release and slide presentation included reconciliation of each non-GAAP financial measure to the nearest comparable GAAP financial measure. As a reminder, this conference call is being recorded.
I will now turn the conference over to Edward Wehmer.
欢迎来到Wintrust Financial Corporation第二季度和2019年年初至今的收益电话会议。此时,所有参与者都处于只听模式。在管理层准备好的评论之后,我们将主持一个问答环节,届时将给出我们的指示。 [操作员说明]在审查了首席执行官兼总裁Ed Wehmer的结果之后;高级执行副总裁兼首席运营官David Dykstra将会有一个正式的问答环节。
在今天的电话会议期间,Wintrust的管理层可能会发表构成预测,期望,信念或类似前瞻性陈述的陈述。实际结果可能与任何此类前瞻性陈述中预期或预测的结果存在重大差异。本公司的前瞻性陈述 - 可能导致实际结果与本次电话会议中讨论的信息产生重大差异的假设详见我们的盈利新闻稿和公司最新的10-K表以及随后向SEC提交的任何文件。 。
此外,我们的评论将参考某些非GAAP财务指标。我们的收入新闻稿和幻灯片演示文稿包括将每个非GAAP财务指标与最接近的GAAP财务指标进行对账。提醒一下,此电话会议正在录制中。
我现在将会议转交给爱德华·韦默。
Edward Joseph Wehmer
Thank you very much. Welcome to our second quarter earnings call. With me, as always, are Dave Dykstra, Kate Boege, our General Counsel, and David Stoehr, our CFO. Now the same format, as usual, I'll give some general comments regarding our results, turn over to Dave Dykstra for more detail analysis of other income, other expenses and taxes, back to me for summary comments and thoughts about future, and we'll have time for questions.
You know, we've changed and streamlined the format and content of our earnings release. It's been reduced by 12 pages. Hopefully we'll find it more informative. If you have any ideas or as to additional improvements or information, you'd like to see, please feel free to give us a call or a note with your thoughts.
Now onto our results for the quarter. The quarter can be basically summarized as follows. Strong balance sheet growth, though again back-end loaded, reasonable core earnings, higher credit costs primarily related to three specific credits, an additional MSR write-down to the rate environment. And notwithstanding the two negatives, I think it was a pretty reasonable quarter. How was the play, Mrs. Lincoln, I guess, we could say based on where the stock is going today.
On the earning side. Net income was $81.4 million, down 9% from the second quarter '19 in the second quarter of -- first quarter of '19, second quarter of '18. Year-to-date earnings of $170 million, basically even with what we had last year. Diluted EPS standpoint, basically the same numbers. If you could take net income out of pre MSR adjustment basis, year-to-date we're up 8% to $180 million from a $167 million. Diluted EPS the same, up 8% from -- to $3.08 from $2.84, notwithstanding the MSR adjustments.
Net interest margin dropped 8 basis points during the quarter, I'll talk about that and rest of the statistics are there for your review. As mentioned, the quarter was negatively impacted by additional provision, almost $14 million, additional MSR and negative valuation adjustments of $3.1 million after netting out a hedging -- a small hedging game. I'll discuss the provision a little later when talking about overall credit.
As the MSR adjustment year-to-date, we recorded negative pre-tax fair market value adjustments net of hedging gains of $12.1 million as opposed to positive adjustments of $6.23 million the previous year. Disregarding these would result year-to-date net income and diluted EPS as I said earlier to be up over 8%.
On recent calls we discussed our hedging strategy on this asset. All this -- although this quarter we did have a small income statement hedge in place that partially mitigated the negative adjustment. We actually rely more on internal balance sheet hedge to protect the equity of the enterprise. The market with our mortgage-backed securities on the investment portfolio covers your income statement loss by over four times. The problem is that one goes through the equity -- while the other hits the income statement.
To that point, since September 30, 2018, when rates started to fall, negative MSR valuation adjustments have impacted tangible book value per share by negative $0.28. However changes in the fair market value of our securities portfolio which are run through -- which are run through other comprehensive income and the equity sides of the balance sheet have added a $1.21 to book value per share.
非常感谢你。欢迎来到我们的第二季度财报电话。与我一如既往的是Dave Dykstra,我们的总法律顾问Kate Boege和我们的首席财务官David Stoehr。现在和往常一样,我会给出一些关于我们结果的一般性评论,转到Dave Dykstra,了解更多有关其他收入,其他费用和税收的详细分析,回复给我总结评论和对未来的看法,我们我会有时间提问。
您知道,我们已经更改并简化了收益发布的格式和内容。它减少了12页。希望我们能找到更多信息。如果您有任何想法或其他改进或信息,您希望看到,请随时给我们打电话或说明您的想法。
现在进入本季度的业绩。本季度基本上可归纳如下。资产负债表增长强劲,但后端负荷增加,核心收益合理,信贷成本增加主要与三个特定信贷相关,另外MSR减记至利率环境。尽管存在两个不利因素,但我认为这是一个非常合理的季度。林肯太太,我想,这个剧本怎么样,我们可以根据今天的股票走势来说。
在赚钱方面。净收入为8140万美元,比19世纪第二季度(19年第二季度)第二季度的19世纪第二季度下降了9%。年初至今的收益为1.7亿美元,基本上与去年的情况相同。稀释的EPS立场,基本相同的数字。如果您可以从MSR之前的调整基础上获取净收入,那么今年迄今为止,我们从1.67亿美元上涨8%至1.8亿美元。尽管MSR调整,但每股摊薄EPS同样上涨8%至3.08美元至3.08美元。
本季度净利息收益率下降了8个基点,我会谈到这一点,其余的统计数据供你审查。如上所述,该季度受到额外拨备的负面影响,近1400万美元,额外的MSR和310万美元的负估值调整后,净额对冲 - 一个小型对冲游戏。在谈到整体信贷时,我稍后会讨论这项规定。
作为年初至今的MSR调整,我们记录的税前公平市场价值调整为负值,扣除了1210万美元的对冲收益,而不是前一年的623万美元的正面调整。如上所述,无视这些将导致年初至今的净收入和摊薄后每股盈利超过8%。
在最近的电话会议上,我们讨论了这项资产的对冲策略。所有这些 - 虽然本季度我们确实有一个小的损益表套期保值,部分缓解了负面调整。我们实际上更多地依赖内部资产负债表对冲来保护企业的公平性。投资组合中我们的抵押贷款支持证券市场将您的损益表损失超过四倍。问题在于,一个人通过股权 - 而另一个人则通过损益表。
到目前为止,自2018年9月30日,当利率开始下降时,MSR估值调整的负面影响使每股有形账面价值减少0.28美元。然而,我们的证券投资组合的公平市场价值的变化 - 通过其他综合收益和资产负债表的股权方面运行 - 增加了每股账面价值1.21美元。
We'll continue to look at income statement hedges when appropriate and cost effective, but you can see we are well served by our current strategy as it relates to overall enterprise value. You could ask what we do when rates rise and the fair market value securities falls, and fair market value of MSRs raises in the same percentage relationship at 4 times. Our positive GAAP position which we increase in low interest rate periods more than covers this decrement. Hope this makes sense as it relates to how we deal with MSRs.
Net interest income and net interest margin. Net interest income increased $4.2 million over quarter one due to one extra day in the quarter and volume growth $797 million in average earning asset growth versus quarter one. Pardon me. FTE -- the FTE then decreased 8 basis points from 3.72% to 3.64%. Earning asset yields holds constant at 4.74%, where our cost of funds increased eight basis points.
Our recently completed $300 million sub debt offering added approximately 1 basis point to this class, the rest due to market competition and special rate -- special rates offered to markets. If the Fed goes ahead and lowers this month or thereafter, you can be assured that we'll be aggressive -- as aggressive as possible and as quickly as possible lowering our costs. The new -- the new sub debt offering will have an additional two basis point increase in cost of funds in Q3 and beyond as it will include a full quarter of this expense. No doubt that the decreasing rate environment is not good for the margin or we believe we should be able to continue to roll net interest income nicely because of our good balance sheet growth.
We're starting the third quarter with nice head start, presenting earning assets and loans as -- sorry, we are starting the third quarter with nice head start as ending in asset loans exceeded average balances in quarter two by $1.16 billion and $751 million respectively. Our loan pipelines remain consistently strong across the Board. Pipeline full-through rates in Q2 remain constant with prior periods, giving us confidence that high single-digit loan growth can be achieved going forward.
The other income and other expense side, Dave will go through this in detail, but I want to give some high level remarks in these categories. Wealth management revenues increased $162,000 to $24.14 million, continuing their slow and steady climb as the assets at our administration increased $800 million from $25.1 billion to approximately $25.9 billion. The big increase in total income in the quarter related to our mortgage business as I mentioned, Dave will go through these numbers in detail, but I want to give you a quick report on our efficiency efforts in this area as Phase 1 of our ongoing project concluded on June 30th.
Today, we've cut our overall cost of produce as a percent of volume by approximately 10 basis points or around 10%. Further, the cost decreases are expected as we will be seeing full quarter benefits of what has been accomplished to date and execute additional cost saving measures in Phase 2 of the project as we continue to emphasize our consumer direct channel in production where commissions are lower. It should be noted, we're not de-emphasizing the old broker model, but rather attempting to add additional marginal revenue and volume through our consumer direct channel. For example, in the month of June, 32% of our volume is through the consumer direct channel as opposed to 22% a year earlier.
我们将继续在适当且具有成本效益的情况下查看损益表套期保值,但您可以看到我们当前的策略能够很好地服务于整体企业价值。你可以问一下,当利率上升和公平市场价值证券下跌时我们做了什么,MSR的公平市场价值以相同的百分比关系提高了4倍。我们在低利率期间增加的正GAAP头寸超过了这一减少量。希望这有意义,因为它与我们如何处理MSR有关。
净利息收入和净利息收益率。第一季度净利息收入增加420万美元,原因是该季度增加了一天,而且与第一季度相比,平均盈利资产增长了7.97亿美元。对不起。 FTE - FTE随后从3.72%下降8个基点至3.64%。盈利资产收益率保持在4.74%不变,我们的资金成本增加了8个基点。
我们最近完成的3亿美元次级债务发行增加了约1个基点,其余由于市场竞争和特殊利率 - 特殊利率提供给市场。如果美联储在本月或之后继续降息,你可以放心,我们会积极进取 - 尽可能积极,尽快降低成本。新的 - 次级债务发行将使第三季度及以后的资金成本再增加两个基点,因为它将包括这笔费用的四分之一。毫无疑问,利率下降的环境对利润率不利,或者我们认为由于我们良好的资产负债表增长,我们应该能够继续很好地推动净利息收入。
我们开始第三季度开局良好,提供盈利资产和贷款 - 抱歉,我们正在开始第三季度的良好开端,因为资产贷款的结束超过了第二季度的平均余额11.6亿美元和7.51亿美元。我们的贷款渠道在整个董事会中始终保持强势。第二季度的管道完全通过率与之前的期间保持不变,这让我们相信未来可以实现高单位数贷款增长。
其他收入和其他费用方面,戴夫将详细介绍这一点,但我想在这些类别中给出一些高级别的评论。财富管理收入增加162,000美元至2414万美元,继续缓慢而稳定的攀升,因为我们政府的资产从251亿美元增加到约259亿美元,增加了8亿美元。如我所提到的,本季度总收入大幅增加与我们的抵押贷款业务有关,Dave将详细介绍这些数字,但我想向您简要介绍一下我们在该领域的效率工作,作为我们正在进行的项目的第一阶段6月30日结束。
今天,我们将产品的总体成本降低了大约10个基点或大约10%。此外,由于我们将继续强调我们在佣金较低的生产中的消费者直接渠道,因此我们将看到迄今为止所取得的全部季度收益以及在项目的第二阶段执行额外的成本节约措施的成本降低。应该指出的是,我们并没有不再强调旧的经纪人模式,而是试图通过我们的消费者直接渠道增加额外的边际收入和数量。例如,在6月份,我们32%的销量是通过消费者直接渠道而不是一年前的22%。
Other expenses are generally in line with our expectations taking into consideration the seasonality of certain line items. The net overhead ratio in the quarter after disregarding the effects of MSR adjustments was in the 160 area -- was in the low 160s. If we were to compute the net overhead ratio on ending balance as opposed to average balances, numbers would have been 1.53% in Q2, 1.5% in Q1 of this year. Very close to our desired goals.
We are a growth company. It takes money to invest to grow the company. We've always taken advantage of what the market gives us, what the market giving us now is very good core growth and we have to invest to get that core growth. The balance sheet side, total assets increased $1.3 billion or 15.9% from the first quarter, and 14% or $4.177 billion from a year ago.
Loans increased $1 billion or 18% in the quarter, not including loans held for sale, and almost $2.7 billion from a year ago. As I said, ending assets grew $1.3 billion in the quarter, an increase of 16% over the year, 14.2% a year ago. Oak Bank acquisition which we closed during in the quarter is responsible for $220 million of that growth. Core loans net of loans held for sale were $1.1 billion quarter versus quarter and $2.7 billion over a year ago, approximately 18% and 12% respectively. Oak Bank accounted for $114 million of this growth. As mentioned, most of the growth was back end loaded when we started Q3 '19 with a head start of closer to $751 million of -- as average -- as year-end balances or quarter-end balances exceeded average balances for the first quarter.
As mentioned, loan pipeline has remained consistently strong. Deposits grew $714 million and $3.15 billion quarter versus quarter and year-over-year respectively. That translates into a percentage growth of 11% and 13%. Our loan-to-deposit ratio return to above the high end of our desired range of 85% to 90%, closing the quarter a little over 92%. Our acquisition of Chicago Deferred Exchange Corporation last December continues to perform better than anticipated.
Deposit balances at 6/30 were approximately $700 million as opposed to $1.1 billion at year end, but equal to 6/30 million of last year when we didn't own them back then. The number of transaction process for this year was a tiny bit above the same period last year. We have said this is a seasonal business as the year end always being the bellwether period. Working diligently to expand this national business we recently hired two new salespeople to the squad.
Now onto the elephant in the room, credit. Provision increased approximately $14 million in the quarter to $24.6 million as net charge-offs increased to $22.3 million. $18.4 million of the charge-offs and $15.3 million of provision related to three credits, provide a little color on these three credits as well as lessons learned if applicable. The largest credit represent $8 million charge-off versus $2.66 million reserve -- specific reserve for a $10.66 million provision effect. The loan is a participation we had with local bank on a private equity owned construction company.
考虑到某些订单项的季节性,其他费用通常符合我们的预期。无视MSR调整影响后,本季度的净间接费用率为160个区域 - 处于160多个低点。如果我们计算期末余额的净间接费用率与平均余额相比,那么第二季度的数字将为1.53%,而今年第一季度为1.5%。非常接近我们期望的目标。
我们是一家成长型公司。投资发展公司需要花钱。我们一直利用市场给我们的优势,现在市场给我们带来的是非常好的核心增长,我们必须投资才能实现核心增长。资产负债表方面,总资产较第一季度增加13亿美元或15.9%,与去年同期相比增长14%或41.77亿美元。
本季度贷款增加10亿美元或18%,不包括待售贷款,与去年同期相比增加近27亿美元。正如我所说,本季度结束资产增长了13亿美元,比去年增长了16%,一年前增长了14.2%。我们在本季度关闭的Oak Bank收购负责该增长的2.2亿美元。持有待售贷款的核心贷款季度为11亿美元,而一年前为27亿美元,分别约为18%和12%。 Oak Bank占这一增长的1.14亿美元。如上所述,当我们从19年第三季度开始时,大部分增长都是后端负载,其开头接近7.51亿美元 - 平均值 - 年末余额或季末余额超过第一季度的平均余额。
如上所述,贷款渠道一直保持强劲。存款增加了7.14亿美元,季度和季度分别为31.5亿美元和去年同期。这意味着百分比增长率分别为11%和13%。我们的贷存比率回升至我们预期的85%至90%的高端,高于本季度的92%。我们去年12月收购Chicago Deferred Exchange Corporation的表现仍然好于预期。
6/30的存款余额约为7亿美元,而年末则为11亿美元,但相当于去年当时我们没有拥有它们的6/30万美元。今年的交易流程数量略高于去年同期。我们已经说过这是一个季节性的业务,因为年底总是作为领头羊时期。为了扩大这项国家业务,我们努力工作,最近我们雇用了两名新的销售人员。
现在到了房间里的大象,信用。由于净撇帐额增加至2,230万美元,本季度拨备增加约1,400万美元至2,460万美元。与三个学分相关的1840万美元的撇帐和1530万美元的拨款,为这三个学分提供了一点颜色以及如果适用的经验教训。最大的信贷代表800万美元的撇帐,而266万美元的储备金特定储备金为1066万美元的拨备效应。这笔贷款是我们与当地银行在私募股权建筑公司的参与。
The loan has been scheduled -- this loan has been -- should clear this week, should be off the books and cleared. If we had our lesson learned, our deals were not the lead, especially those of PE sponsors need to have real business reasons to be on our books. Excess leverage deals are not acceptable -- acceptable if they fit this criteria. And PE deals where we have no relationship with the private equity firm are not acceptable, where we do not control the process info was late to us, we're not in control of the collection process.
Fortunately, we do -- we do have an immaterial amount of these on our books and we'll be looking to exit these relationships at first opportunity. By an immaterial amount, I mean, two or three credits, all of which are performing well but if we can't control it, it really doesn't -- with their loan volumes being where they are, we really have no reason to be in there.
Second largest credit was a franchise deal that we previously commented on in other calls. Charge on this loan was approximately $7.6 million. The $2.9 million provision affected the existence of specific reserves placed in this account. The franchises in our contract is scheduled to close in Q3. The remainder of our franchise portfolio continues to perform well. So there's really no lesson learned here.
Third credit resulted in a $3 million charge-off provision increase related to a commercial premium financed workman's compensation loan. Our policies that charge-off any unconfirmed return premium and to look good on recovery. In this instance, the return premiums is held by a capital insurance company for potential future claims. Therefore, the return amount cannot be confirmed. They anticipate receiving coverage on this loan to return premiums and payments from the insured, which is a viable company-assumed business. They've been making payments of between $50,000 and $100,000 per month. So materially -- sorry, a material recovery is expected over the next 18 months out on this credit.
Utility charge-offs were 22 basis points up from our recent low historical numbers, but still respectable. NPLs are down $4 million to $113.5 million or 0.45% of loans as compared to 0.49% at quarter one, and NPAs are down $6 million to $133.5 million or 0.4% -- 0.40% as compared to 0.43% of total assets in quarter one. So from this perspective, we remain in very good shape.
You're probably asking yourselves where these increased credit losses represent a trend. Although we never know what has not appeared this quarter represents a trend. However, we are recognizing a credit cannot be this good as it has been forever. We always try to identify that and recognize problem assets early, take our lumps under the axiom that your first loss is your best loss. As of now, we think we recognize our problems and accounted for them correctly. We'll continue to monitor portfolio diligently to identify and clear any problem assets as expeditiously as possible.
Now I'm going to turn over to Dave, who will then provide some color on other income, other expense and taxes.
贷款已经安排 - 这笔贷款已经 - 应该在本周清除,应该没有账簿并清理。如果我们吸取了教训,那么我们的交易就不是主导,特别是PE赞助商需要有真正的商业理由才能出现在我们的账簿上。超额杠杆交易是不可接受的 - 如果符合这一标准,则可以接受。我们与私募股权公司没有任何关系的PE交易是不可接受的,我们不控制流程信息对我们来说很晚,我们无法控制收款流程。
幸运的是,我们这样做 - 我们的书中确实有大量的这些,我们将在第一时间寻求退出这些关系。我的意思是,两个或三个学分都是无关紧要的,所有这些都表现良好但如果我们无法控制它,它实际上并没有 - 随着它们的贷款量就在它们的位置,我们真的没有理由在那里。
第二大信贷是我们之前在其他电话中评论过的特许经营交易。这笔贷款的费用约为760万美元。 290万美元的拨备影响了该账户中存在的特定储备。合同中的特许经营权计划在第三季度完成。我们的特许经营组合的其余部分继续表现良好。所以这里没有吸取教训。
第三笔贷款导致与商业保费融资工人的补偿贷款相关的300万美元的撇帐准备金增加。我们的政策可以收取任何未经证实的回报溢价,并在恢复方面表现良好。在这种情况下,回报保险费由资本保险公司持有,以用于潜在的未来索赔。因此,无法确认退货金额。他们预计会收到这笔贷款的保险,以退还被保险人的保费和付款,这是一项可行的公司承担的业务。他们每月支付的费用在5万到10万美元之间。实质上 - 对不起,预计未来18个月内将实现这一信贷的重大复苏。
公用事业的罚款比我们最近的低历史数据高22个基点,但仍然可观。不良贷款下降400万美元至1.135亿美元或0.45%的贷款,而第一季度为0.49%,NPA下降600万美元至1.335亿美元或0.4%-0.40%,而第一季的总资产为0.43%。所以从这个角度来看,我们仍然处于非常好的状态。
您可能会问自己,这些增加的信贷损失代表了一种趋势。虽然我们永远不知道什么没有出现这个季度代表了一种趋势。但是,我们认识到信用不可能是好事,因为它已经永远存在。我们总是试图找出这一点并尽早识别问题资产,在我们的第一次损失是您最好的损失的公理下采取我们的疙瘩。截至目前,我们认为我们认识到了我们的问题并正确地解释了它们。我们将继续努力监控投资组合,以尽快识别和清除任何问题资产。
现在我要交给戴夫,后者将为其他收入,其他费用和税收提供一些颜色。
David Stoehr
Thanks Ed. As normal, I'll briefly touch on the other non-interest income and non-interest expense sections. In the non-interest income section, our wealth management revenue increased to $24.1 million in the second quarter compared to $24 million in the first quarter of this year and up 7% from the $22.6 million recorded in the year ago quarter. Brokerage revenue was up slightly by $248,000, while trust and asset management revenue was relatively flat with the slight decline of $86,000. Overall, we believe the first quarter of 2019 -- our second quarter of 2019 was another solid quarter for wealth management segment with record gross revenues.
Mortgage banking revenue increased by 106% or $19.3 million to $37.4 million in the second quarter of 2019 from the $18.2 million recorded in the prior quarter and was down slightly from the $39.8 million recorded in the second quarter of last year. The increase in this quarter's revenue from the prior quarter resulted primarily from higher levels of loans originated and sold during the quarter and lower negative fair value adjustments recognized in mortgage servicing rights. The mix of originations weighted more heavily to the higher margin business this quarter versus the prior quarter and that aided with a higher average production margin.
The Company originated approximately $1.2 billion of mortgage loans for sale in the second quarter of 2019, this compares to $678 million of originations in the first quarter and $1.1 billion of mortgage loans originated in the second quarter of last year. The mix of loan volume originated for sale was 63% for home purchase activity and the remainder was refinancing. This compares to 67% for home purchase activity last year, so refinances have increased a little bit, but the home purchase activity is still the predominant piece of our business. Although we do see strong refinance application continuing into the third quarter.
Table 16 of our second quarter earnings press release provide the detail compilation of the components of the origination volumes by delivery channel and also the mortgage banking revenue, including production revenue, MSR capitalization, MSR fair value and other adjustments and servicing income. Given the existing pipelines, we currently expect originations in the third quarter to stay strong and similar to the production level that we experienced in the second quarter. The Company recorded gains on investment securities of approximately $864,000 during the second quarter, this compares to a net gain of $1.4 million in the prior quarter.
Other non-interest income totaled $14.1 million in the second quarter, down approximately $2.8 million from the $16.9 million recorded in the first quarter of this year. The primary reasons for the revenue decline in this category include a negative swing of approximately $351,000 of foreign exchange valuation adjustments associated with US Canadian dollar exchange rate.
The current quarter had a positive valuation adjustment of $113,000, whereas the prior quarter had a positive adjustment of approximately $464,000. We also had $1.7 million of decline related to less investment from investments and partnerships, $442,000 less of BOLI income and those were offset by approximately $393,000 of higher swap fee revenue.
谢谢Ed。像往常一样,我将简要介绍其他非利息收入和非利息支出部分。在非利息收入部分,我们的财富管理收入在第二季度增加到2410万美元,而今年第一季度为2400万美元,比去年同期的2260万美元增长了7%。经纪业务收入略微增加248,000美元,而信托和资产管理收入相对持平,略微下降86,000美元。总体而言,我们认为2019年第一季度 - 2019年第二季度是财富管理部门的另一个稳固季度,创纪录的总收入。
2019年第二季度抵押银行收入从上一季度的1820万美元增长了106%或1,930万美元至3740万美元,并且比去年第二季度的3980万美元略有下降。本季度收入较上一季度增加的主要原因是本季度发起和销售的贷款水平较高,抵押服务权中确认的负公允价值调整较低。本季度与上一季度相比,原产地组合更加重视利润率较高的业务,这有助于提高平均生产利润率。
该公司在2019年第二季度发起了大约12亿美元的抵押贷款,而第一季度的原始产品为6.78亿美元,而去年第二季度的抵押贷款为11亿美元。出售的贷款量组合为家庭购买活动的63%,其余为再融资。相比去年房屋购买活动的67%,所以再融资有所增加,但房屋购买活动仍然是我们业务的主要部分。虽然我们确实看到强劲的再融资申请持续到第三季度。
我们第二季度收益新闻稿的表16提供了按交付渠道和抵押银行业务收入的原始组成部分的详细汇编,包括生产收入,MSR资本化,MSR公允价值以及其他调整和服务收入。鉴于现有的管道,我们目前预计第三季度的原产地将保持强劲,与我们在第二季度的生产水平相似。公司第二季度的投资证券收益约为864,000美元,而上一季度的净收益为140万美元。
第二季度其他非利息收入总计1410万美元,比今年第一季度的1690万美元减少约280万美元。此类收入下降的主要原因包括与美元加元汇率相关的外汇估值调整约为351,000美元。
本季度的估值调整为113,000美元,而上一季度的调整为约464,000美元。我们还有170万美元的下降,这与投资和合作伙伴关系的投资减少有关,BOLI收入减少了442,000美元,而掉期费用收入增加了大约393,000美元。
Turning to the non-interest expense categories. Total non-interest expenses were $229.6 million in the second quarter, up approximately $15.2 million from the prior quarter. The majority of the increase related to three categories, including commissions associated with significant increase in the mortgage production and the related revenue; our typically higher marketing expenses in the second quarter relative to the first quarter primarily associated with the sponsorships; and an increase in loan and travel and entertainment costs and the other miscellaneous expense category. I'll talk about a few of these in more detail.
The salary employee benefit expense category increased approximately $8 million in the second quarter from the first quarter of this year. Commissions and incentive compensation expenses accounted for approximately $4.9 million of that increase from the prior quarter, due primarily to higher commissions expense tied to the significantly greater mortgage origination production during the quarter.
Salaries expense accounted for slightly more than $1.3 million of that increase, resulting from a full quarter impact of our annual base salary increases that generally took effect on February 1st, the staffing cost related to the Oak Bank acquisition that closed in May of 2019 and normal growth as the company continues to expand, including staffing for five new branch banking locations that opened during 2019.
Additionally, employee benefit expenses approximately $1.8 million higher in the current quarter than the prior quarter, due primarily to the impact of higher health insurance claims. As I mentioned on the last conference call, the first quarter claims were somewhat low and we would expect the level recorded during the second quarter to be a more normal level for health insurance costs. Similar to last year, marketing expenses increased approximately $3 million from the first quarter to the second quarter and totaled $12.8 million.
As we have discussed on previous calls, this category of expenses increased as our corporate sponsorships tend to be higher in the second and third quarter of the year, due primarily to our marketing efforts related to baseball sponsorships, as well as increased spending related to positive generation and brand awareness to grow our loan and deposit portfolios. We clearly believe these marketing efforts are effective in enhancing the franchise value of the Company.
Equipment expenses totaled $12.8 million in the second quarter, an increase of approximately $1 million compared to the first quarter. The increase in the current quarter relates primarily to increased software depreciation, licensing expenses and maintenance and repairs.
Professional fees increased to $6.2 million in the second quarter compared to $5.6 million in the prior quarter. Professional fees can fluctuate on a quarterly basis based on the level of legal services related to acquisitions, litigation, term loan workout activity as well as the use of any consulting services. Although up slightly from the prior quarter, this category of expenses remained at the lower end of the last five quarters expense total. The slight increase was due primarily to acquisition related legal fees, slightly higher regulatory examination fees and a small increase in consulting fees, but again, at the lower end of the 5 quarter range.
转向非利息费用类别。第二季度非利息支出总额为2.296亿美元,比上一季度增加约1520万美元。增加的大部分与三类有关,包括与抵押贷款生产和相关收入大幅增加相关的佣金;第二季度我们通常较高的营销费用相对于第一季度主要与赞助商相关;以及贷款和旅行和娱乐费用以及其他杂项费用类别的增加。我将更详细地讨论其中的一些。
薪资员工福利费用类别在第二季度比今年第一季度增加了约800万美元。佣金和激励薪酬费用较上一季度增加约490万美元,主要原因是本季度与抵押贷款发放量大幅增加相关的佣金支出增加。
薪资费用略高于130万美元,这是由于我们每年基本工资增加的一个季度影响,通常在2月1日生效,人员配置成本与橡树银行收购于2019年5月关闭并且正常随着公司的不断扩大,包括在2019年开业的五个新的分行银行业务人员的人员配置。
此外,本季度员工福利开支比上一季度高出约180万美元,这主要是由于更高的健康保险索赔的影响。正如我在上次电话会议上提到的那样,第一季度的索赔额有些低,我们预计第二季度记录的水平将是健康保险费用的正常水平。与去年类似,营销费用从第一季度到第二季度增加了约300万美元,总计1280万美元。
正如我们之前的电话会议所讨论的那样,由于我们的企业赞助在今年第二和第三季度往往更高,这一类费用增加,主要是由于我们与棒球赞助相关的营销工作,以及与积极相关的支出增加发电和品牌意识,以增加我们的贷款和存款组合。我们清楚地认为,这些营销活动可有效提升公司的特许经营价值。
第二季度设备费用总计1280万美元,比第一季度增加约100万美元。本季度的增长主要与软件折旧,许可费用以及维护和维修有关。
第二季度专业费用增加到620万美元,而上一季度为560万美元。根据与收购,诉讼,定期贷款锻炼活动以及任何咨询服务的使用相关的法律服务水平,专业费用可能每季度波动。虽然与上一季度略有上升,但此类费用仍保持在过去五个季度费用总额的较低端。略微增加的主要原因是收购相关的法律费用,监管审查费略高,咨询费用略有增加,但同样是在5季度范围的较低端。
The miscellaneous line item, overall non-interest expense increased by approximately $3.4 million in the second quarter to $21.4 million. The primary reason for the higher expense level, as I mentioned in my opening remarks, is due to a higher level of loan expenses associated with the significant increase in loan origination volumes during the quarter and a greater amount of travel and entertainment expenses as we've gotten out of the winter months and into the entertaining months.
Other than the expense category just discussed, all the other expense categories were up on aggregate basis by approximately $200,000. Ed mentioned this, but I'll repeat it, the Company's net overhead expense ratio for the quarter was 1.64%, which is higher than our goal. However, the Company's asset growth was heavily weighted to the end of the quarter.
If we were to calculate the net overhead ratio based on end of period assets rather than average assets for the quarter and exclude the net MSR valuation adjustment, the ratio would be approximately 1.53%. Accordingly, we believe in the third quarter, excluding the impact of any MSR valuation adjustments, we would expect the net overhead ratio to be less than the 1.55% goal that we have for the year.
So with that, I will conclude my comments and turn it back over to Ed.
杂项项目,第二季度整体非利息支出增加约340万美元,达到2140万美元。正如我在开场白中提到的那样,费用水平较高的主要原因是,由于本季度贷款发放量大幅增加导致的贷款支出水平较高,而且我们的旅行和娱乐费用较高。我们已经度过了冬季,进入了娱乐的月份。
除了刚才讨论的费用类别外,所有其他费用类别的总计基础上增加了大约200,000美元。 Ed提到了这一点,但我会重复一遍,公司本季度的净间接费用率为1.64%,高于我们的目标。然而,公司的资产增长在本季度末受到很大影响。
如果我们根据期末资产而非本季度的平均资产计算净间接费用率并扣除净MSR估值调整,则该比率约为1.53%。因此,我们认为在第三季度,不计任何MSR估值调整的影响,我们预计净间接费用率将低于我们今年的1.55%目标。
因此,我将结束我的评论并将其转回给Ed。
Edward Joseph Wehmer
Thanks Dave. I'll give some thoughts about the quarter and what are thinking of the future is. 2019 is off to a pretty good start, though somewhat lumpy. We had balance sheet growth over $1 billion in each of the last two quarters is pretty darn good. Reputational momentum coupled with a continued market disruption gives us confidence as these growth trends will continue for this foreseeable future. Strong core earnings despite the onetimers related to MSRs in this quarter's credit point.
Looking at pre-tax pre provision pre MSR, year-to-date income was up -- Ii you're looking at -- if you take out -- I'm sorry, if you look at pre-tax, pre provision, pre MSR adjustments, year-to-date income was up over $40 million or 17% from the prior year. As we previously mentioned, year-to-date after tax net income not including MSRs, was up 8% from the prior year. We start the second quarter with $751 million head start on loans as earning asset exceeded quarterly averages by that amount. Average earning assets are $1.16 billion out of the quarter end numbers. So we are -- we realize that the margin -- so we feel good that way.
So as we realize the margin will be under pressure going forward, net interest income should continue to increase in upcoming quarters. Loan pipelines remain consistently strong and we're booking loans on our terms. Although loan bank competition is becoming more and more aggressive leaving some bank competition becoming more and more aggressive. Our brand and market -- our brand plus market disruption is helping us to continue to gain market share. The situation warrants, that is of our circuit breakers, pricing policies and loan policies trip, we will not be afraid to stop the boat as we have in the past.
As we sit now, we do not see reason to do so. However, we have selectively de-emphasized the number of loan product types as I mentioned earlier.
We expect the margin to be under pressure in 2019, but to our expected growth, deposit rate moderation remaining -- retaining a strict underwriting standards of pricing the parameters, we expect to hold our own in this regard. If rates do drop, we move expeditiously to cut our deposit costs. CDEC transaction is working as anticipated and is providing us with a nice source of low cost funding. Net overhead ratios is performing as expected. We expect that number to approach the desired goals as evidenced by numbers calculated when using period end assets.
Mortgage market remains strong. We believe we experienced the worst of the MSR adjustments, knock on wood. We may even get some upside benefits going forward. We continue to cut our costs related to our mortgage business. Credit metrics overall remain pretty good. We do not believe that the second quarter represents a trend, but as we all know, credit cannot be this good forever. We performed at the percentage of our peers thought. Our charge-offs have been a percentage of our peers. We'll continue to look through the portfolio for any and all cracks and exit relationships where set cracks are found. We always remember that our first losses are best loss if we don't try to kick the can down the road.
谢谢戴夫。我会对这个季度有一些想法,以及对未来的看法。 2019年开局不错,虽然有点粗糙。在过去两个季度中,我们每个资产负债表的增长都超过10亿美元,这是相当不错的。声誉动力加上持续的市场混乱让我们充满信心,因为这些增长趋势将在可预见的未来继续。尽管在本季度的信用点上有一些与MSR相关的核心收益,但核心收益仍然强劲。
看看MSR之前的税前预备条款,年初至今的收入有所上升 - 你正在看 - 如果你拿出来 - 我很抱歉,如果你看看税前,预先提供,在MSR调整之前,年初至今的收入比上一年增加了超过4,000万美元或17%。正如我们之前提到的,年初至今的税后净收入(不包括MSR)比去年同期增长了8%。我们从第二季开始以7.51亿美元的贷款开始,因为赚取的资产超过季度平均数。四季度末的平均收益资产为11.6亿美元。所以我们 - 我们意识到边际 - 所以我们感觉很好。
因此,当我们意识到保证金将继续面临压力时,净利息收入应在未来几个季度继续增加。贷款管道始终保持强劲,我们按照条款预订贷款。虽然贷款银行竞争越来越激烈,但一些银行竞争变得越来越激进。我们的品牌和市场 - 我们的品牌加上市场中断正在帮助我们继续获得市场份额。情况保证,即我们的断路器,定价政策和贷款政策之旅,我们不会像过去那样害怕停船。
正如我们现在坐的那样,我们没有理由这样做。但是,正如我前面提到的,我们有选择地不再强调贷款产品类型的数量。
我们预计2019年的利润率将承受压力,但对于我们的预期增长,存款利率将保持稳定 - 保持严格的承保标准对参数进行定价,我们期望在这方面保持自己的水平。如果利率下降,我们会尽快降低存款成本。 CDEC交易按预期运作,为我们提供了低成本资金的良好来源。净开销比率按预期执行。我们希望该数字能够达到预期的目标,这可以通过使用期末资产计算的数字来证明。
抵押贷款市场仍然强劲。我们相信我们经历了最糟糕的MSR调整,敲响木材。我们甚至可能会获得一些上涨的好处。我们继续削减与抵押贷款业务相关的成本。整体信贷指标仍然相当不错。我们并不认为第二季度代表了一种趋势,但众所周知,信贷永远不会是好事。我们以同行的百分比来表现。我们的撇帐已占我们同行的一定比例。我们将继续通过投资组合查看发现设置裂缝的任何和所有裂缝和退出关系。我们始终记得,如果我们不试图将罐子放在路上,我们的第一次损失是最好的损失。
Wealth management to continue its slow and steady climb. In the quarter we closed on our acquisition of Rush Oak and its subsidiary, Oak Bank, announced the acquisition of STC Corporation, which has approximately $280 million in assets. We expect this transaction to close in quarter three. This deal contain significant cost out opportunities, both the branch overlap and normal operating efficiencies. We anticipate consolidating three out of the five current STC branches, while absorbing many of their employees in our system filling in through normal turnover.
Acquisition opportunities remain plentiful. Pricing for banks and our asset range remains reasonable. You can be ensured of our consistent conservative approach to deals in all categories of business. In short, we're proud of what we've built over the last 27 years and approach the rest of 2019 with confidence we're able to achieve our goal of double-digit earnings growth and growth in tangible book value. You can be assured our best efforts in that and we appreciate your support.
Now we're open for questions.
财富管理继续其缓慢而稳定的攀升。本季度,我们收购了Rush Oak,其子公司Oak Bank宣布收购STC公司,该公司拥有约2.8亿美元的资产。我们预计这笔交易将在第三季度完成。这笔交易包含重大的成本机会,包括分支重叠和正常运营效率。我们预计将巩固当前五家STC分支机构中的三家,同时通过正常的营业额吸收我们系统中的许多员工。
收购机会仍然充足。银行和我们的资产范围的定价仍然合理。您可以确保我们对所有类别的业务中的交易采用一致的保守方法。简而言之,我们为过去27年来我们所建立的产品感到自豪,并对2019年剩余时间充满信心,我们能够实现两位数的盈利增长和有形账面价值增长的目标。您可以放心,我们将竭诚为您服务。
现在我们对问题持开放态度。
问答环节
Thank you, sir. [Operator Instructions] And our first question will come from Jon Arfstrom with RBC Capital Markets. Your line is now open.
谢谢你,先生。 [操作员说明]我们的第一个问题将来自Jon Arfstrom和RBC Capital Markets。 你的生产线现已开放。
Jon Arfstrom
Thanks. Good afternoon.
谢谢。 下午好。
Edward Joseph Wehmer
Hi, Jon.
嗨,乔恩。
Jon Arfstrom
We talk a little bit about the margin that you referenced, margin pressure more than once. And I understand your comments on the ability to outgrow that pressure with some of the loan growth that you've seen, but curious what kind of magnitude you're thinking. And then the other part of this is just your ability to start to lower deposit costs. Do you have to wait for the Fed or can you start to do some of that now?
我们稍微谈谈您所引用的保证金,保证金压力不止一次。 而且我理解你对能够通过你所看到的一些贷款增长而产生这种压力的能力的评论,但很奇怪你在想什么样的规模。 然后另一部分就是你开始降低存款成本的能力。 您是否必须等待美联储,或者您现在可以开始做一些吗?
David Dykstra
The overall competitive costs are moderating a bit and we're seeing that and we're reacting to that, but the consumer understands what the Fed does and that's about it, and many of our index rates like LIBOR and like -- actually react before them. So it's hard to cut rate too much now, especially during the growth mode. We've always taken advantage what the market gives us, Jon. And right now, it's given us very good core growth. Our reputational growth is terrific. All that marketing expense we put out pays very well for us, pays off very well for us as shown by the growth that we have.
If we can leverage our overhead structure and have to pay a little bit more on deposits to cover, we've always been asset-driven to fund the loans, that's a perfect situation for us, because we've always been asset-driven. And we can have assets to cover, we can gain more and more market share and work on our way to be Chicago's bank. But I would say that you can't do any material adjustment until the Fed moves one way or the other, and when they do, we'll move very quickly, because everybody else will too.
So this is a good environment for us as we've been able to take advantage of the disruption in the market plus our reputation. Our marketing going forward as Chicago's bank. We feel that this is an opportunity we should take advantage of, but we're not afraid to cut rates. We always look at them, and -- but any big cut won't happen until the Fed moves, because people wouldn't understand it, the market won't move.
总体竞争成本有所缓和,我们正在看到这一点,我们正在对此做出反应,但消费者理解美联储的做法和关于它的事情,我们的许多指数利率如LIBOR等 - 实际上是在做出反应之前他们。因此现在很难降低利率,特别是在增长模式期间。我们总是利用市场给我们的优势,乔恩。而现在,它给了我们非常好的核心增长。我们的声誉增长非常好。我们推出的所有营销费用对我们来说都非常好,对我们来说收益很好,正如我们所拥有的增长所显示的那样。
如果我们可以利用我们的管理结构,并且需要多支付存款来支付,我们一直以资产为动力为贷款提供资金,这对我们来说是一个完美的情况,因为我们一直都是资产驱动的。我们可以拥有资产,我们可以获得越来越多的市场份额,并努力成为芝加哥银行。但我会说,在美联储以这种或那种方式移动之前你不能进行任何重大调整,而当他们这样做时,我们会很快行动,因为其他人也会这样做。
因此,这对我们来说是一个良好的环境,因为我们已经能够利用市场的中断和我们的声誉。我们的营销将成为芝加哥的银行。我们认为这是一个我们应该利用的机会,但我们并不害怕降息。我们总是关注它们,但是 - 但是在美联储采取行动之前不会发生任何重大削减,因为人们不理解它,市场不会动摇。
Jon Arfstrom
Okay. So is the message, similar level of margin pressure until the Fed does move?
好的。 在美联储确实采取行动之前,同样的利润率水平也是如此?
Edward Joseph Wehmer
That's a good question. I don't believe if the Fed didn't move and there was no change in markets, I don't think there would be a lot of pressure on the deposit side. On the asset side, we've been able to held pretty steady and we held for 4.74% for the last two quarters, but it all depends on what goes on underneath the Fed, what expectations are on the LIBOR and what have you. Dave, you have a comment on this?
这是个好问题。 我不相信如果美联储不动,市场没有变化,我认为存款方面不会有太大的压力。 在资产方面,我们已经保持稳定,过去两个季度我们保持4.74%,但这完全取决于美联储下面发生的事情,对LIBOR的期望是什么以及你有什么。 戴夫,你有评论吗?
David Dykstra
Well, some of it's just going to be, where mix of businesses and really what happens a little bit with one year LIBOR, two out there because we have such a big book of life portfolio that's tied to that. So if you can get that to flatten out a little bit and come back up, that would be fine. But I mean, there's a little bit of CDs repricing. But we also have premium finance loans that are still going on at higher rates than they were in the past on the commercial side.
So there's a little bit of a mixed issue here. Our new loans actually came on higher than our historic portfolio rate this quarter. So you have -- but you have paydowns and other things. So the mix is really an important aspect that's out there. So we'll just have to see what comes to in the mix side of the equation.
But I think there'll be some funding pressure out there in the fourth quarter with a little bit of CD repricings -- third quarter, but it isn't material enough that we don't think we're going to grow our net interest income. We really -- given the average that we have in the pipeline -- that average ahead of -- and the period -- head start we have and the pipeline that we have, we're very comfortable that net interest income is going to grow.
好吧,有些事情就是这样,在这里,企业的混合以及一年LIBOR会发生什么变化,其中有两个因为我们拥有如此重要的生活组合书。因此,如果你可以让它变得平缓并重新站起来,那就没问题了。但我的意思是,有一些CD重新定价。但我们也有高级融资贷款,这些贷款的利率仍然高于过去商业方面的利率。
所以这里有一个混合问题。我们的新贷款实际上高于本季度的历史投资组合。所以你有 - 但你有偿还和其他东西。所以混合实际上是一个重要的方面。所以我们只需看看混合方面的结果。
但我认为第四季度会有一些资金压力,只有一点点的CD重新定价 - 第三季度,但是我们不认为我们不会增加我们的净利息收入。我们真的 - 考虑到我们在管道中的平均水平 - 平均水平之前 - 和期间 - 我们拥有的开端和我们拥有的管道,我们非常感到净利息收入将会增长。
Jon Arfstrom
Okay. The tail end of the quarter weighted loan growth, what would you attribute that to? Why did it happen later in the quarter?
好的。 本季度尾部加权贷款增长,您认为是什么? 为什么会在本季度晚些时候发生?
Edward Joseph Wehmer
It always seems the last three or four quarters have been like that. We've always started with a head start. I don't know, whether we empty the boat at the end of the quarter or we fill it up at the beginning of the quarter, but there was actually some spill over this time, the stuff that we expected to close didn't close. That's closing in the first quarter. So we shall see August is always a slow month due to vacations and then July should be good, August would be kind of slow, September should be very good. It just seems to be in a pattern we've fallen into. There's really no reason other than the fact we're happy to have them.
似乎最后三四个季度似乎都是这样。 我们始终以一个良好的开端。 我不知道,我们是否在季度结束时将船倒空,或者我们是否在季度开始时将其填满,但是这次实际上有一些泄漏,我们预计关闭的东西没有关闭。 那是在第一季度结束。 所以我们会看到八月总是一个缓慢的月份,因为假期,然后七月应该是好的,八月会有点慢,九月应该是非常好的。 它似乎只是我们陷入的一种模式。 除了我们很高兴拥有它们之外,没有其他理由。
David Stoehr
Yeah, we -- the thing I focus on Jon is the pipelines, and the pipelines have been very consistent and as Ed mentioned in his earlier remarks, our closing rate -- our pull-through rate has been fairly consistent too. So I look at the pipeline over a period of time, you can't always judge -- you can't make a customer close when you want to close, but over time, those pull-through rates have been steady. So as long as the pipeline stays strong, we're pretty -- confident that we're going to continue to have good loan growth.
是的,我们 - 我专注于Jon的是管道,管道非常一致,正如Ed在他早些时候的评论中提到的,我们的收盘率 - 我们的通过率也相当一致。 所以我看一段时间内的管道,你不能总是判断 - 当你想要关闭时你不能让客户关闭,但随着时间的推移,这些拉通率一直稳定。 因此,只要管道保持强劲,我们就非常有信心,我们将继续保持良好的贷款增长。
Edward Joseph Wehmer
And the pipeline relate just to our commercial and -- commercial and commercial real estate loans. The premium finance loans always jump at the end of a quarter, especially in December and July. That makes some of it up. But our leasing business is doing well. Our niche businesses are doing very, very well also. So those are considered in the pipeline when we show you a pipeline or talk about pipeline numbers of $1.2 billion sort of gross numbers, that doesn't include our niche businesses, which make about third of the portfolio.
Our premium finance business overall has -- since we've been able to get out of competitive edge and not have to collect TIN numbers anymore, is growing very, very nicely on the commercial side. And on the life side, we had a pretty good quarter this quarter and the pipelines are pretty good there too. So all in all, not just the pipeline we report too, but our niche businesses are also growing nicely.
该管道仅涉及我们的商业和商业和商业房地产贷款。 优质融资贷款总是在一季度末出现,特别是在12月和7月。 这使得其中一些成功。 但我们的租赁业务表现良好。 我们的利基业务也非常非常好。 因此,当我们向您展示管道或谈论12亿美元总管道数量的管道数量时,我们会考虑这些,这不包括我们的利基业务,这些业务占据了投资组合的三分之一。
我们的高级金融业务总体而言 - 由于我们已经能够摆脱竞争优势而不再需要收集TIN数字,因此在商业方面的增长非常非常好。 在生活方面,本季度我们的季度相当不错,而且管道也非常好。 总而言之,不仅仅是我们报告的管道,而且我们的利基业务也在不断发展。
Jon Arfstrom
Okay. And I know other people have questions, but just two confirmations, you're saying that construction credit and the franchise credit are both gone or will be gone shortly out of the bank?
好的。 我知道其他人有问题,但只有两个确认,你说建筑信贷和特许经营信贷都已经消失或将很快离开银行?
Edward Joseph Wehmer
Yeah, construction was supposed to close today, tomorrow or the next day, and the other one is scheduled to the close in the third quarter. The additional charge we had on franchise loan is that the first deal walked from us. We had it all closed up and had reserve for our property at the end of the first quarter, and they ran into some issues, and so the second round came in a little bit less. So lumps moved on, it is what it is.
是的,建筑应该在今天,明天或第二天关闭,另一个计划在第三季度结束。 我们对特许经营贷款的额外费用是第一笔交易从我们这里走了。 在第一季度结束时,我们已经关闭并为我们的房产保留了它们,并且他们遇到了一些问题,所以第二轮的情况稍微减少了。 所以肿块继续前进,它就是它。
Jon Arfstrom
Yeah. Okay. All right. Thank you.
是啊。 好的。 行。 谢谢。
会议主持员
Thank you. And our next question will come from the line of David Long with Raymond James. Your line is now open.
谢谢。 我们的下一个问题将来自雷蒙德詹姆斯的大卫龙。 你的生产线现已开放。
David Long
Good afternoon guys.
大家下午好。
Edward Joseph Wehmer
How you are doing?
你好吗?
David Long
Good. Just want to make sure we're clear on the two credits that Jon just mentioned. When you say, you'll be out this week and the other one later in the quarter, that's at the current markets that you currently have. So you're not saying there's going to be a recovery, we're just done with them as they are now?
好。 只是想确保我们清楚Jon刚刚提到的两个学分。 当你说,你将在本周和本季度晚些时候出去,这是你现在的市场。 所以你不是说会有恢复,我们现在就像他们一样完成它们吗?
Edward Joseph Wehmer
Yes.
是。
David Long
Okay. Got it. Thank you. And then I want to talk a little bit more about the asset yields and almost a year ago, back in September of last year, and you talked about trying to protect your asset yields while rates were still high. Have you guys moved on that and have you over the last 10 months added some swaps and floors to try to protect yourself on the downside if we do get the Fed to cut rates a couple of times?
好的。 得到它了。 谢谢。 然后我想谈谈资产收益率和几乎一年前的情况,早在去年9月,你谈到了试图保护你的资产收益率,而利率仍然很高。 如果我们让美联储多次降息,你们有没有继续这样做并让你在过去的10个月中增加了一些互换和地板以试图保护自己的下行空间?
David Stoehr
Well, we did have our -- lengthening of our investment portfolio that we were doing and that's worked well for us on the liquidity management side. But as you know, we've experienced so much growth in the last two quarters that liquidity has gone shorter. So we have not -- when the long end came back down, there really isn't a lot of reason to go out and buyback more mortgage backs right now. We had lowered our GAAP -- our interest rate sensitivity position in accordance with our plan. But now if rates go down again, we're going to start increasing it and will actually go a little bit shorter. It is to other swaps and other issues.
好吧,我们确实拥有了 - 我们正在进行的投资组合的延长,这对我们在流动性管理方面运作良好。 但正如您所知,过去两个季度我们经历了如此多的增长,流动性变得越来越短。 所以我们没有 - 当长期回归时,现在没有太多理由出去买回更多抵押贷款。 我们根据我们的计划降低了GAAP - 我们的利率敏感性头寸。 但是现在如果利率再次下降,我们将开始增加它,实际上会缩短一点。 这是其他互换和其他问题。
Edward Joseph Wehmer
Yeah, what we really did David was, we just allocated more fixed rate loan pools out into nowhere of the product lines and began to build those fixed rate products out. So some progress on that. We did not do some major holistic balance sheet hedge, but we began to devote more of the new loan volume to fixed rate loans than the variable rate loans.
是的,我们真正做到的大卫是,我们只是将更多的固定利率贷款池分配到产品线的任何地方,并开始构建这些固定利率产品。 所以有一些进展。 我们没有做一些主要的整体资产负债表对冲,但我们开始将更多新的贷款额用于固定利率贷款而不是浮动利率贷款。
David Long
Got it. Okay. And then just a follow-up question -- a separate question here. Regarding the deposits that are related to the 1031 exchange, I think you said you hired a couple of people to the business you brought from CDEC back late last year.
得到它了。 好的。 然后只是一个后续问题 - 这是一个单独的问题。 关于与1031交易所有关的存款,我想你说过你去年年底从CDEC带来的业务中聘请了几个人。
Edward Joseph Wehmer
Yeah.
是啊。
David Long
What is the average cost or how should we think about the cost of deposits in that part of the business?
什么是平均成本或我们应该如何考虑该部分业务的存款成本?
Edward Joseph Wehmer
That's right. The average is -- some of that business comes and we maintain what the average balances of going a 12 month kind of rolling average, the rest we sell into the market, make fee income on. So on the interest expense, it's around 70 basis points or 75 basis points right now for that money. If rates drop, we'll obviously lower that too.
So it's good cheap money for us and by adding two salesmen, we raised from eight people to ten people, so it's pretty inexpensive, and we've got the best crew in the world, most knowledgeable value added crew in the world doing this business. So it's a very low overhead business. It provides us with very -- if you take overall cost of opening a branch, the rate is $700 million in deposits or having eight people at CDEC doing it at pretty low cost for us.
那就对了。 平均值是 - 有些业务来了,我们维持12个月滚动平均值的平均余额,我们卖给市场的其余部分,赚取手续费收入。 因此,在利息支出方面,现在这笔资金约为70个基点或75个基点。 如果利率下降,我们显然也会降低利率。
所以这对我们来说是便宜的钱,加上两个推销员,我们从8人增加到10人,所以它相当便宜,而且我们拥有世界上最好的船员,世界上最知识渊博的增值船员做这项业务。 所以这是一个非常低的开销业务。 它为我们提供了非常好的 - 如果你花费了开设分支机构的总成本,这笔费用是7亿美元的存款,或者有8人在CDEC为我们付出相当低的代价。
David Long
Got it. That's all I had. Thanks guys.
得到它了。 这就是我的全部。 多谢你们。
Edward Joseph Wehmer
Thank you.
谢谢。
会议主持员
Thank you. And our next question will come from the line of Nathan Race with Piper Jaffray. Your line is now open.
谢谢。 我们的下一个问题将来自Nathan Race与Piper Jaffray的合作。 你的生产线现已开放。
弥敦道赛
Hey guys, good afternoon.
嘿伙计们,下午好。
Edward Joseph Wehmer
How are you?
你好吗?
弥敦道赛
I want to start on the balance sheet growth dynamics in the quarter. I'm obviously really impressed with the growth this quarter, and I'm just curious, you know, how much of that is related to that M&A related disruption that you alluded to earlier in the call? And I guess I'm just curious, what inning we are in terms of some of the M&A related disruption that could continue to provide a good runway for these high single to low double digit growth going forward?
我想从本季度的资产负债表增长动态开始。 我显然对本季度的增长印象深刻,我只是好奇,你知道,有多少与你在电话会议中提到的并购相关的中断有关? 而且我想我只是好奇,我们对一些并购相关的干扰有什么影响,这些干扰可能会继续为这些高单一到低两位数的增长提供良好的跑道?
David Stoehr
Well, I mean, there's two aspects. I mean, as far as the actual acquisition M&A, we have the Oak Bank acquisition and that was about $114 [ph] million at the end of the quarter, that was on the balance sheet, in loans. I guess, we really haven't talked about and probably aren't going to disclose the amount of business we got from the other disruption in the marketplace, but it is -- I don't have a firm number in front of me, but we are getting our fair share of looks at deals and closing on deals in the middle market space.
And so we see that continuing and we see that disruption just continue to be good for us. But we haven't -- we haven't quantified a number that we've disclosed on that. But it's not just one or two deals, obviously it's -- we're seeing deals every week that we're getting shots at.
嗯,我的意思是,有两个方面。 我的意思是,就实际的收购并购而言,我们收购了Oak Bank,而本季度末的资产负债表贷款约为114美元。 我想,我们真的没有谈过,可能不会透露我们从市场中的其他中断中获得的业务量,但它是 - 我没有一个坚定的数字在我面前, 但我们正在公平分享交易并关闭中间市场的交易。
所以我们看到这种情况持续下去,我们发现中断对我们来说仍然是好事。 但我们没有 - 我们没有量化我们已经披露过的数字。 但这不仅仅是一两笔交易,显然它是 - 我们每周都会看到我们正在拍摄的交易。
弥敦道赛
Okay. Understood. And if I could just change gears real quick and think about expenses. I understand you guys have been through a couple of phases of what you're doing on the residential side of things, but just curious if you guys are looking at any other kind of cost cutting or expense initiatives in other areas of your franchise at this point?
好的。了解。 如果我能够快速换档并考虑费用。 我知道你们已经经历了几个阶段,你们正在做什么在住宅方面,但只是好奇你们是否正在寻找你们在其他领域的任何其他类型的成本削减或费用计划 点?
Edward Joseph Wehmer
Well, we always look at expenses obviously. On the mortgage side, this is a longer term play. We -- because of the nature of the change in the business with all the regulatory stuff that came through with that trend, we have to bring down our cost of doing business. The largest cost we have is our commission structure.
By changing our -- and we don't want to deemphasize the old way of doing it with the mortgage broker type guys out there, our mortgage originating type guys would get commissions who -- but our new front-end in marketing, our -- the new front-end to all of our market area here in Chicago should help change the channel to more and more consumer direct as marginal volume and that we would expect the volume from our traditional approach to continue and the consumer direct to continue that marginal value to us where commissions are in half.
We also have gone off shore with some non-customer facing concepts in the mortgage side, which has helped. We also evaluate robotics on that side. We were also looking at number of proof of concepts on the robotics side in all of our business to cut costs and work that is just routine, non-customer facing where it's just filing and directing and that sort of stuff. So where our new Director of IT who came out almost a year ago has really done a wonderful job for us in terms of identifying opportunities to save costs and bring efficiencies and so many related to processes that we have, and robotics will be a big part of what we do.
But we are in a growth mode and we are opening a number of branches and we feel that we have to take advantage of the momentum -- with the brand momentum that we built where our branches that we've opened are all doing as well as can be expected, some are doing much better than expected. We opened one in Evanston that's over approaching $500 million in deposits and little over a year.
There are a number of good markets we're not in that we need to get in, there we have plans to open in, but we are a growth company. We just have to maintain that -- try to get down to that 150 number and hold it there and balance everything off of that. If we do better, we'll do better. But we're always looking at that. We're concentrating now on the IT and robotic side of things and hopefully that will -- and procedures and processes that we've gone. We did a full study of many of our procedures and processes and have identified any number of items where we can improve those. So we're always looking at that.
好吧,我们总是明显看费用。在抵押方面,这是一个长期的游戏。我们 - 由于业务变化的性质以及随着这一趋势而产生的所有监管要素,我们必须降低我们的业务成本。我们最大的成本是我们的佣金结构。
通过改变我们 - 并且我们不想忽视那些与抵押贷款经纪人类型的人一起做旧的方式,我们的抵押贷款发起类型的人会得到佣金谁 - 但我们的新营销前端,我们 - - 芝加哥所有市场领域的新前端应该有助于将渠道转变为越来越多的消费者直接作为边际交易量,并且我们预计我们传统方法的交易量将继续保持并且消费者直接继续保持边际交易量佣金为一半的我们的价值。
在抵押贷款方面,我们也已经离开了一些非面向客户的概念,这已经有所帮助。我们还评估了那边的机器人技术。我们还在所有业务中查看机器人方面的概念证明数量,以削减成本和工作,这只是常规的,非客户面临的,只是归档和指导等等。因此,近一年前推出的新IT主管在确定节省成本和提高效率的机会以及与我们拥有的流程相关的机会方面确实为我们做了出色的工作,机器人技术将成为重要的一部分我们做了什么。
但我们正处于增长模式,我们正在开设一些分支机构,我们认为我们必须利用这一势头 - 我们建立的品牌动力在我们开设的分支机构所做的一切都做得很好可以预料,有些人的表现要好于预期。我们在埃文斯顿开了一家,接近5亿美元的存款,而且差不多一年。
我们不需要进入许多良好的市场,我们有计划开放,但我们是一家成长型公司。我们必须保持这一点 - 尝试降低到150的数字并将其保持在那里并平衡一切。如果我们做得更好,我们会做得更好。但我们一直在关注这一点。我们现在专注于IT和机器人方面的事情,希望这将是 - 以及我们已经消失的程序和流程。我们对许多程序和流程进行了全面研究,并确定了可以改进这些程序和流程的任意数量的项目。所以我们一直在关注这一点。
弥敦道赛
Okay. That's helpful. I appreciate guys for taking the questions.
好的。 这很有帮助。 我很感激你们提出问题。
会议主持员
Thank you. And our next question will come from the line of Michael Young with SunTrust. Your line is now open.
谢谢。 我们的下一个问题将来自Michael Young与SunTrust的合作。 你的生产线现已开放。
Michael Young
Hey, good afternoon.
嘿,下午好。
Edward Joseph Wehmer
Hey, Mike.
嘿,迈克。
Michael Young
I wanted to go back to maybe the NII question just based on your most recent disclosure. You kind of disclose a 10% reduction in net interest income from 100 basis point immediate reduction in rates. So should we kind of look at that on a pro-rata basis and assume each rate cut is roughly a $28 million headwind or 10 basis points to NIM or is that too severe?
我想根据你最近的披露回到可能的NII问题。 您可以从100个基点立即降低利率的方面披露净利息收入减少10%。 那么我们是否应该按照比例来看待这一点,并假设每次降息大约是2800万美元的逆风或10个基点到NIM还是太严重了?
David Stoehr
Well, that's -- yeah, I think that would be a little bit too severe. I think you probably need to look at the rapid scenarios more likely.
好吧,那是 - 是的,我认为这有点太严重了。 我想你可能需要更有可能看一下快速场景。
Michael Young
Okay. And then maybe just back on the deposit side, can you just talk about any actions that you've already taken to reduce deposit costs? I know you talked about what you would do potentially if the Fed does cut rates, but have you already kind of shortened CD links or pricing? Could you just talk a little bit about that?
好的。 然后可能只是回到存款方面,你能谈谈你已经采取的减少存款成本的任何行动吗? 我知道你谈过如果美联储确实降低利率你会做什么,但你有没有缩短CD链接或定价? 你能谈一点吗?
Edward Joseph Wehmer
A little bit. Well, you know, the market has gone down a little bit where we are doing that. But again, it's -- we're in a growth mode and we open a new part of our prices when we open a new location is to offer a bundled package of accounts with a teaser account in there. And we pay a little bit of a higher rate on the teaser account and -- but that's becoming less and less of an issue because of our overall size and marginally it's not that big but we just -- we follow the market. Whatever the market does, we will follow. We don't overpay for the market for most part other than the -- where we have a promotion going on in a new location. Fair enough, Dave?
一点点。 嗯,你知道,市场在我们这样做的地方有所下降。 但同样,它是 - 我们处于增长模式,当我们开设新地点时,我们打开一个新的价格部分就是提供一个带有预告帐户的捆绑包帐户。 我们在预告片帐户上支付了更高的费用 - 但是由于我们的整体规模而且这个问题越来越少,而且我们只是 - 我们只是 - 我们跟随市场。 无论市场如何,我们都将遵循。 除了 - 我们在新的地方进行促销活动之外,我们不会为市场支付过多的费用。 很公平,戴夫?
David Stoehr
Yeah, I think I mean some of the -- we do have new locations. We have cut the promotional rates that we're offering out there on some of these products. So promotions that we're offering five, six months ago, we're certainly less than that. The brokered market has come down and the -- a lot of municipalities follow that broker market. And so as those rates have come down, the CD rates at some of our municipalities require has come down also.
So there has been some reduction in the CD rates that are offering just because of the market pressures out there. So backing off a little bit, but as Ed said, until the Fed moves, we haven't seen people cutting dramatically. So competitively that we haven't seen that happen other than sort of the wholesale CD municipal market and the like.
是的,我想我的意思是 - 我们确实有新的位置。 我们已经降低了部分产品的促销价格。 因此,我们在五,六个月前提供的促销活动,我们肯定不到这一点。 经纪市场已经下降,许多市政当局都关注这个经纪市场。 因此,随着这些费率下降,我们一些市政当局的CD费率也下降了。
因此,由于市场压力,提供的CD费率有所下降。 所以稍微退后一点,但正如埃德所说,在美联储采取行动之前,我们还没有看到人们急剧减少。 如此具有竞争力,除了批发CD市政市场之外,我们还没有看到这种情况发生。
Edward Joseph Wehmer
One of the things that we're emphasizing now is demand -- obviously free demand deposits. We are instituting a new -- I'm going to be technical here, but a new piece of software which should open up a lot of doors for us in terms of larger demand deposits and payment processing. And we know of a number of clients that are waiting for that to go live in the third quarter. When it does, we -- and from my understanding, from our folks, us in the big -- and the big guys are the only guys who have it. So as it relates to the competition, we will have to go all against. We have a number of clients waiting for that to come on line and that could help on the demand deposit side.
So if we can get free money and that's the best way to go and that has slipped as a percentage of overall deposits lately as rates were higher, rates get a little lower, people won't be as elastic to that and we can -- we're really working on building demand deposits. So that should help mitigate some of it too and we have a number in the pipeline that we think it will be very helpful to us.
我们现在强调的一个问题是需求 - 显然是免费的活期存款。我们正在建立一个新的 - 我将在这里技术,但是一个新的软件应该为更大的活期存款和支付处理打开了很多大门。我们知道许多客户正在等待第三季度上线。当它发生时,我们 - 从我的理解,从我们的伙伴,我们在大 - 和大家伙是唯一拥有它的人。因此,与竞争有关,我们必须全力反对。我们有许多客户在等待上线,这可能对需求存款方有所帮助。
因此,如果我们可以获得免费资金,这是最好的方式,而且由于利率较高,最近的存款占总存款的百分比下降,利率会有所降低,人们不会那么有弹性,我们可以 - 我们真的在建立活期存款。所以这应该有助于减轻其中的一部分,我们在管道中有一个数字,我们认为它对我们非常有帮助。
Michael Young
Okay. And if I could sneak in one last follow-up just on the asset quality piece. The commercial premium finance workers comp loan. Can you just talk -- say how big that total book of business is and then what was sort of idiosyncratic about that loan that we should not extrapolate that to broader issues?
好的。 如果我可以在资产质量部分的最后一次跟进中偷偷摸摸。 商业保费融资工人贷款。 你能谈谈 - 说一下这本书的总量是多大,然后我们不应该将这种贷款推广到更广泛的问题上的那种特殊情况?
Edward Joseph Wehmer
That loan was a big loan. It was a -- it was one of the larger ones, it was to a large staffing company. The interesting thing about this one or why it turned a little bit sideways was, it was the workman's comp. It was a -- over $20 million dollar loan, everything but 70 -- everything but three was returned to us -- or five was returned to us. We've paid down a number -- a number that already gets to the number we charged-off.
So what happened was the -- and this is the only time I've really ever seen this happen in the 20 something years we've been in existence is that the captive, it was canceled, but they stayed with the captive when they can cancel it. Their problem was that the staffing company and the timing of staffing companies you bill and you get your money later with rises in minimum wages they had a cash shortage, they missed the payments, we cancel that, they stayed with it, they redid it with the captive. The captive gets to hang on to it. It doesn't run by the same rules as the other guys.
So there's still -- we believe a large amount of return premium to come, but we can't confirm it. And we know there'll be some shortage in the company is a viable. I mean, it's $21 million revenue company, they have been making $50 -- they may be $100,000 payments. They're going to cut to $50,000 for the next couple of months and back to $100,000 in October to cut that short. So we think we'll get it back. First time we've seen one with this captive. The captive sort of issue where we can't confirm the premium because we can't confirm the return premium, we write it off. That's just our rule.
那笔贷款是一笔很大的贷款。这是一个 - 它是一个较大的,它是一个大型的人事公司。这个有趣的事情或为什么它有点侧面,是,这是工人的comp。这是一笔超过2000万美元的贷款,除了70美元之外的所有东西 - 除了三件之外的所有东西都归还给我们 - 或者五件归还给我们。我们已经支付了一个数字 - 这个数字已经达到了我们收取的数字。
所以发生了什么 - 这是我唯一一次看到这种情况发生在我们存在的20多年里的唯一一次是俘虏,它被取消了,但是当他们能够俘虏时取消它。他们的问题在于人员配备公司和你收费公司的人员配备时间以及随后因为最低工资上涨他们现金短缺而得到你的钱,他们错过了付款,我们取消了,他们坚持下去,他们用俘虏。俘虏可以坚持下去。它没有与其他人一样的规则运行。
所以仍有 - 我们相信会有大量的回报溢价,但我们无法证实。而且我们知道公司会有一些短缺是可行的。我的意思是,这是一家价值2100万美元的收入公司,他们已经赚了50美元 - 他们可能会支付10万美元。他们将在接下来的几个月内降至50,000美元,并在10月份降至10万美元以削减这一空头。所以我们认为我们会收回它。我们第一次见到这个被俘的人。由于我们无法确认退货保险费而我们无法确认溢价的专属性问题,我们将其写下来。这只是我们的规则。
David Stoehr
And that's the reason you can't confirm it. And it's just a pool of loan -- pool of funds that are sitting there that are available to cover workers comp claim over a period of time. So if the claims are higher, there's less of a pool, if claims are lower, there's more of a pool. So, again, as I said, we've -- it's unique because it was larger, it was with the staffing company. Staffing companies have a much higher level of workers comp.
这就是你无法确认的原因。 它只是一个贷款池 - 坐在那里的资金池可用于支付工人在一段时间内的索赔。 因此,如果索赔要求较高,那么游泳池就会减少,如果索赔较低,则会有更多游泳池。 所以,正如我所说,我们 - 它是独一无二的,因为它更大,是人事公司。 人员配备公司拥有更高水平的工人。
Edward Joseph Wehmer
It was an insurance company who asked to go through audit and give you a return premium.
这是一家保险公司要求通过审计并给你一个回报溢价。
David Stoehr
Right, because it's in this captive pool. So it's very unique. This is not our main business. It is a very unique situation. We don't have another one like that in our portfolio and we do expect to get recoveries on this going forward. So again, it's a very unique asset. It is not a common asset in the premium finance book. And there's not another one that has the same characteristics.
是的,因为它在这个俘虏池中。 所以它非常独特。 这不是我们的主要业务。 这是一个非常独特的情况。 在我们的投资组合中,我们没有其他类似的东西,我们确实希望在未来能够实现这一目标。 所以,这是一个非常独特的资产。 它不是高级财务手册中的常见资产。 并且没有另一个具有相同特征的人。
Edward Joseph Wehmer
Never seen it in the 27 years we've been in business. So it's just the timing of that size. It's just -- we do -- we have that happen a lot where we can't get it confirmed premium, we charge it off, look good on recovery. This is the big one, not with captives but with others, that's just our policy is a big one that we did it.
在我们经营的27年里从未见过它。 所以这只是那个尺寸的时间。 这只是 - 我们这样做 - 我们已经发生了很多事情,我们无法获得确认的溢价,我们收费,恢复状态良好。 这是最重要的一个,不是俘虏,而是与其他人一起,这只是我们的政策,是我们做到的一个重大政策。
Michael Young
Okay. Thanks for all the color.
好的。 谢谢你的所有颜色。
会议主持员
Thank you. And our next question will come from the line of Brad Milsaps with Sandler O'Neill. Your line is now open.
谢谢。 我们的下一个问题将来自布拉德·米尔萨普斯与桑德勒·奥尼尔的合作。 你的生产线现已开放。
布拉德·米尔萨普斯
Hey, good afternoon guys.
嘿,大家下午好。
Edward Joseph Wehmer
Hi, Brad.
嗨,布拉德。
布拉德·米尔萨普斯
Hey, Ed, you've addressed almost everything. Just curious the -- any further thoughts on capital management? Obviously, it sounds like your organic growth is off the charts, but any further thoughts on a buyback given the pressure on the stock or just any other further color on M&A as you kind of think -- through the back half of the year and how you balance all that together?
嘿,艾德,你已经解决了几乎所有问题。 只是好奇 - 对资本管理有什么进一步的想法? 显然,听起来你的有机增长不在图表上,但是对于回购的任何进一步的想法都会考虑到股票的压力或者你认为的并购中的任何其他颜色 - 在今年的后半段以及如何 你平衡所有这些?
David Stoehr
Well, we raised a $300 million, which should hold us for a little while. The acquisition market remains active. They're lined up again like planes overall here, gestation periods are long, pricing seems reasonable. By the time you get in and take a look at them, some of the opportunities that we're seeing, their portfolios although appear current would not take a downturn very well if you follow me and we'll walk away from those.
So we're very active in the market. There is still a number of smaller strategic that move us into areas that we're not in. We'll continue to look at them. But we're loss of things to do in that regard. But we've always been very circumspect about how we approach them. As to stock buybacks, we -- we consider them all the time and we'll leave it at that.
好吧,我们筹集了3亿美元,这应该让我们暂时待命。 收购市场仍然活跃。 他们在这里像飞机一样再次排队,妊娠期很长,定价似乎合理。 当你进入并看看他们时,我们看到的一些机会,他们的投资组合虽然看起来是最新的,但如果你跟随我并且我们将离开那些,那么他们的投资组合也不会很好。
所以我们在市场上非常活跃。 还有一些较小的战略将我们带入了我们尚未进入的领域。我们将继续关注它们。 但是我们在这方面失去了要做的事情。 但是我们一直非常谨慎地对待它们。 至于股票回购,我们 - 我们一直在考虑它们,我们会留下它。
布拉德·米尔萨普斯
Okay. That's helpful. And then I just wanted to follow-up on the commercial premium finance business, you do typically get a boost in the second quarter, this was maybe a little bigger than it has at the last two years. Do you attribute most of that to the tax ID number situation that you've worked through or there's something else kind of more structural going on at that business that's driving a little bit better growth?
好的。 这很有帮助。 然后我只是想跟进商业高端金融业务,你通常会在第二季度获得提振,这可能比过去两年略大。 您是否将大部分内容归因于您已经完成的税务ID号码情况,或者该业务还有哪些更具结构性的因素会带来更好的增长?
David Stoehr
I would say it's mostly the tax ID number. Average ticket sizes have moved a tiny bit not a lot, but I would say it's mostly being able to be aggressive. We were like a punching bag for a little while for the non-bank competition on the TIN number issue, and now we're able to punch back as our levels of service we believe are much better than our competitions and when we're on a level playing field, we can beat anybody.
So we're aggressively going to get back to business we have lost. During that period of time we got to do it, we held our own, but we lost about 10% of our volumes from existing agents and we had to build it other ways during the period where we had to collect TIN numbers. We'd run back and get those agents back. So hopefully that we've had record years here, record months in the United States and Canada is doing very well also.
So we're going to -- we're hoping to be number one premium advanced company in Canada over the next year or so. We're very excited about our opportunities there. So a lot of it is just getting on a level playing field and being able to compete again and our service level is so much better than the others. Nice rise in ticket sizes would be welcome.
我会说这主要是税号。平均票价大小已经移动了不少,但我会说它主要是能够积极进取。对于TIN号码问题上的非银行竞争,我们就像一个出气腾腾的小伙伴,现在我们能够回击,因为我们认为我们的服务水平比竞争对手好得多,当我们开始时一个公平的竞争环境,我们可以击败任何人。
因此,我们正在积极地重新开始我们失去的业务。在那段时间里我们做到了,我们拥有自己的,但是我们从现有的代理商中丢失了大约10%的数量,我们不得不在我们必须收集TIN号码期间以其他方式构建它。我们会跑回来让那些特工回来。所以希望我们在这里创纪录的几年,在美国和加拿大创纪录的几个月也做得很好。
所以我们要去 - 我们希望在未来一年左右成为加拿大的头号高级先进公司。我们对那里的机会感到非常兴奋。因此,很多只是进入一个公平的竞争环境并且能够再次竞争,我们的服务水平比其他人好得多。门票尺寸的好转将是受欢迎的。
布拉德·米尔萨普斯
Great. Thank you guys.
非常好。 感谢你们。
会议主持员
Thank you. And our next question will come from the line of Chris McGratty with KBW. Your line is now open.
谢谢。 我们的下一个问题将来自Chris McGratty与KBW的合作。 你的生产线现已开放。
Chris McGratty
Great, thanks. I'm going to go back to Brad's question on the capital management for a second. Is the lack of a buyback authorization procedural meaning getting the approval and announcing it or the kind of philosophical at Wintrust that you views ourselves as a growth company irrespective of kind of valuation at 135 a book. I'm just kind of interested in judging the probability that we actually get one versus funding growth organically.
十分感谢。 我将回到布拉德关于资本管理的问题一秒钟。 缺乏回购授权程序意味着获得批准并宣布它或Wintrust中的那种哲学,你认为自己是一家成长型公司而不管135本书的评估类型。 我只是有兴趣判断我们实际获得一个与资金增长有机的概率。
Edward Joseph Wehmer
I've read about that comment in any event, to be honest with you, but we have been a growth company. We've grown very nicely. We needed the capital. We need the cash to stay around to support our growth, but as I said, we review it all the time and we never know as where it would probably depending on the situation of the time we do review the facts and we would act accordingly.
在任何情况下,我都读过这个评论,老实说,但我们一直是一家成长型公司。 我们成长得非常好。 我们需要资金。 我们需要现金留下来支持我们的增长,但正如我所说,我们一直在审查它,我们永远不知道它可能取决于我们审查事实的时间情况,我们会采取相应的行动。
Chris McGratty
Okay. And then, Dave, maybe on the margins, one for you. Kind of looking at your margin pre-tightening by the Fed, it was kind of in that 3.30% range, call it and now we're kind of mid 3.60s. If I kind of put that together with the fact we've had nine hikes and the market's pricing in a couple down, is it fair to assume that, if the forward curve plays out that your margin would kind of head to that mid 3.40s range? Is that kind of, it's a little bit more than that 10 basis points a hike or per cut that you talked about before, but anything structurally different with the balance sheet today that wouldn't confirm that?
好的。 然后,戴夫,可能在边缘,一个给你。 有点看着美联储收紧你的保证金,它有点在3.30%区间,称之为现在我们有点中期3.60秒。 如果我把这一点与我们已经进行了九次加息以及市场价格下跌的事实相结合,那么可以假设,如果前向曲线表明您的保证金将达到3.40s中期 范围? 是这样的,它比你之前谈到的加息或每次削减的基点多一点点,但是今天的资产负债表中任何结构上都不同的东西都不能证实这一点?
David Stoehr
Well, again, it gets a little bit in the mix and the like. I think given the structure of the balance sheet now, you would see some further compression on the margin whether it would get all the way down the 3.40%, it truly going to depend on the competition and the mix of our business and the shape of the yield curve, but I think there's some pressure. But again, we focus more on the NII.
If we lose a few more basis points in margin, but have this high single digit, low double digit loan growth like we've had the last couple of quarters, then we're going to grow our net interest income, which is what grabs to the EPS. But if nothing changes out there and yield curve sort of stays inverted and lower, then yeah, I think given the position of our balance sheet, we're going to see some pressure, but we're very confident we can offset that with the growth in the pipelines that we have and grow net interest income and just be prepared for when the yield curve gets more favorable.
好吧,再次,它在混合等方面得到了一点点。 我认为现在鉴于资产负债表的结构,你会看到一些进一步的压缩,它是否会一路下降3.40%,它真的将取决于竞争和我们的业务和形状的混合 收益率曲线,但我认为有一些压力。 但同样,我们更多地关注NII。
如果我们在保证金中失去更多的基点,但是有这么高的个位数,像我们过去几个季度一样的低两位数贷款增长,那么我们将增加我们的净利息收入,这就是抓住 到EPS。 但如果没有任何改变,收益率曲线的类型保持倒置和降低,那么,我认为鉴于我们的资产负债表的位置,我们会看到一些压力,但我们非常有信心我们可以用 我们拥有的管道增长并增加净利息收入,并在收益率曲线变得更有利时做好准备。
Edward Joseph Wehmer
Yeah, as I said earlier, Chris, we always -- rates get lower, we increase our interest rate sensitivity position by design. With the probability rates, stats staying -- maybe they stay low forever, we're wrong, but as the margin does cut a bit, you'd hate to lock in that spread, you know what I mean. Just to save a little bit of dough now. So we do balance it and we'll do the best we can. Our growth should add to net interest income without -- we want to make money. When rates go up, inflation is up, you need to make more money and we will deal with probabilities on each side, which way rates are going and so -- a little margin hit would probably be more than offset by the earning asset growth we're experiencing.
是的,正如我之前所说,克里斯,我们总是 - 利率降低,我们通过设计提高我们的利率敏感度。 随着概率,统计数据停留 - 也许他们永远保持低位,我们错了,但由于保证金确实有所下降,你不愿意锁定这种价差,你知道我的意思。 现在只需要保存一点面团。 所以我们做到平衡,我们会尽我们所能。 我们的增长应该增加净利息收入 - 我们想赚钱。 当利率上升,通货膨胀上升,你需要赚更多的钱,我们将处理各方的概率,这种方式正在进行,所以 - 一点利润率可能会被盈利资产增长所抵消 正在体验。
Chris McGratty
Okay. And then the overall, if I heard you right earlier, the overall comment is still double digit earnings growth. Is that what you said and is that -- number one, is that correct? Number two is that, you think you can get double digit earnings growth even with this quarter? I'm trying to understand.
好的。 然后整体而言,如果我早些时候听到你的话,整体评论仍然是两位数的盈利增长。 这就是你说的那个 - 第一,这是正确的吗? 排名第二的是,您认为即使本季度您也能获得两位数的收益增长? 我想了解一下。
Edward Joseph Wehmer
That's the plan, not given up.
这是计划,没有放弃。
Chris McGratty
All right. Thanks.
行。 谢谢。
会议主持员
Thank you. And our next question will come from the line of Brock Vandervliet with UBS. Your line is now open.
谢谢。 我们的下一个问题将来自瑞银(UBS)的Brock Vandervliet。 你的生产线现已开放。
Brock Vandervliet
Oh, great. Thank you. Dave, if you could just circle up on the loan to deposit ratio. I notice that's 92%, that's above your 85% to 90% guide. I remember a year or so ago, you pulled that down. How do you look at that now versus your -- being in growth mode?
哦,太好了。 谢谢。 戴夫,如果你可以圈出贷款存款比率。 我注意到这是92%,高于85%到90%的指南。 我记得大约一年前,你把它拉了下来。 你如何看待现在与你的成长模式?
David Stoehr
Well, I still think long-term our goal is 85% to 90%. We were at 90% on period end loans last quarter, but there's really just no place to put the liquidity now on the investment side. So as some of those are rolled off, we've opted to take the yield on the loans versus the investments. So in the short run, we'll probably run higher than the 90% range and if we can get some slope back to the yield curve, where we can put some of that liquidity to work on the investment portfolio, then we'll go back to that.
But as Ed mentioned earlier, it just -- there's really no acceptable investment vehicle out there right now from our perspective to plough a lot of money into. So we've got a good pipeline out there right now. We think there are good quality loans, good customers, there's market disruption, take advantage of it, run a little bit higher. I mean, it's not unusual. I mean, we've really been at that range for the last few years. So it's really kind of doing what we had done, but not push. If you're going to push for that 90% mark, you really need someplace to invest the funds versus just let them sit at the Fed overnight.
好吧,我仍然认为长期目标是85%到90%。上个季度我们对期末贷款的利率为90%,但现在真的没有地方将流动性放在投资方面。因此,当其中一些被推迟时,我们选择了贷款与投资的收益率。因此,在短期内,我们可能会高于90%的范围,如果我们可以回到收益率曲线,我们可以将一些流动性用于投资组合,那么我们将会去回到那个。
但正如埃德先前提到的,它只是 - 从我们的角度来看,现在真的没有可接受的投资工具可以投入大量资金。所以我们现在有一条很好的管道。我们认为有优质的贷款,良好的客户,市场中断,利用它,运行一点点。我的意思是,这并不罕见。我的意思是,过去几年我们确实在这个范围内。所以它真的做了我们做过的事情,但没有推动。如果你想要达到90%的目标,你真的需要一些地方来投资这些资金,而不是让他们一夜之间坐在美联储。
Edward Joseph Wehmer
And the 85% to 90% is just historically from a liquidity standpoint. I mean, the -- I'm a true believer the risks of banking haven't changed since the Medics opened their first bank 600 years ago, interest rate risk, liquidity risk, credit risk or what kill you. So liquidity risk is, you can always get liquidity till you need it. We know that if we've expanded our liquidity lines in places and just to kind of, we haven't sat there and said we can live with this and live with that risk.
We've done things to mitigate that on liquidity lines and things like that. So we're comfortable not as comfortable at 85% to 90%, so we're comfortable and because of the short-term nature, the premium finance portfolio, we're comfortable that our liquidity is not an issue. And given the fact we're 95% core funded and have not relied on institutional funds, we believe we can cover that. So as Dave said, there's no reason to go out and push it right now. If we can cover they make me comfortable on the liquidity side, I'm happy to be -- I'm happy, but I'm okay with being up above our desired range.
从流动性的角度来看,85%至90%只是历史性的。我的意思是, - 我真的相信自600年前医务人员开设第一家银行以来,银行业的风险没有改变,利率风险,流动性风险,信用风险或者什么会扼杀你。因此,流动性风险是,您可以随时获得流动性,直到您需要它为止。我们知道,如果我们在某些地方扩大我们的流动性线,并且只是为了那种,我们没有坐在那里说我们可以忍受这种风险并忍受这种风险。
我们已经做了一些事情来缓解流动性线和类似的事情。所以我们感觉不舒服85%到90%,所以我们很舒服,而且由于短期性质,优质的金融投资组合,我们很自在地认为我们的流动性不是问题。鉴于我们95%的核心资金并且没有依赖机构资金这一事实,我们相信我们可以涵盖这一点。正如戴夫所说,现在没有理由出去推动它。如果我们可以覆盖他们让我在流动性方面感到舒服,我很高兴 - 我很高兴,但我很高兴超出我们想要的范围。
Brock Vandervliet
But I get the low securities yields and limited opportunities to redeploy. Is there anything more you could do in terms of retaining your own mortgage production to lessen that asset sensitivity?
但我获得了较低的证券收益率和有限的重新部署机会。 在保留自己的抵押贷款生产方面,还有什么可以做的,以减少资产敏感度?
David Stoehr
We could, but, I don't want be struck with the 30-year mortgage at those rates. And I want to lock in these rates now There will be there. There is a contemporary view out there that the 10-year is going to go 3% in the next 12-months. I tend to agree with that, but do I know? We don't guess rates. All I know is that I'm going to lock -- I don't want to lock in of 30-year fixed rates at these low rates.
Doesn't make a lot of sense, does, we maintain the servicing on in footprint loans. Loans that we can't sell, we put on the books as an arm basis, so that helps us a little bit, because we get a premium rate on them and they're subprime loans, they're just loans that -- a guy might be self-employed or with all the new rules. We're usually able to place him in one or two years out into the fixed rate market. But we are keeping -- we are doing a number of portfolio based arm loans that are base at premium in the market, which you will fix the rate for a couple of years, I'm in no rush to put 30-year loans on now.
我们可以,但是,我不希望被这些利率的30年期抵押贷款打击。我想现在锁定这些费率会有。有一种现代观点认为,在接下来的12个月中,10年将达到3%。我倾向于同意这一点,但我知道吗?我们不猜价格。我所知道的是,我要锁定 - 我不想以这些低利率锁定30年固定利率。
没有多大意义,我们维持足迹贷款的服务。我们不能出售的贷款,我们把账簿作为基础,所以这对我们有所帮助,因为我们得到了他们的溢价和他们的次级贷款,他们只是贷款 - 一个家伙可能是自雇人士或所有新规则。我们通常能够在一到两年内将他置于固定利率市场。但我们仍在坚持 - 我们正在做一些基于投资组合的手段贷款,这些贷款基于市场的溢价,您将在几年内确定利率,我不急于提供30年的贷款现在。
Brock Vandervliet
Okay. Thank you.
好的。 谢谢。
会议主持员
Thank you. [Operator Instructions] And our next question will come from David Chiaverini with Wedbush Securities. Your line is now open.
谢谢。 [操作员说明]我们的下一个问题将来自David Chiaverini和Wedbush Securities。 你的生产线现已开放。
David Chiaverini
同意。 我同意。...
David Chiaverini...
Edward Joseph Wehmer
Sponsored finance. I don't have that number here. I know that there's probably two or three relationships that near that no relationship with the PE firm, and we were in a participation. We'll be looking to exit the first opportunity. Not that there's anything wrong with them, I just -- I don't like the way they setup, I don't like the way it works and your lack of control. So very material, we do have probably a stable of 12 PE firms and we have wholesome relationship with the deposits, and we're not really a beast of burden. I would imagine that portfolios in the $300 million to $400 million range somewhere in there.
赞助财务。 我这里没有这个号码。 我知道可能有两三个关系与PE公司没有任何关系,而且我们参与其中。 我们将寻求退出第一次机会。 并不是说它们有什么问题,我只是 - 我不喜欢它们设置的方式,我不喜欢它的工作方式和你的控制力不足。 非常重要,我们可能有12家私募股权公司的稳定,我们与存款有着良好的关系,我们并不是真正的负担。 我想象那里的投资组合在3亿到4亿美元的范围内。
David Chiaverini
同意。 我同意。...
Got it. And for those construction company and the franchise deal. How seasoned were these loans? When were those loans made?
得到它了。 并为那些建筑公司和特许经营权交易。 这些贷款多么经验丰富? 这些贷款何时发放?
David Stoehr
The franchise deal was part of the GE portfolio we purchased a couple of years ago. We three banks had bought when GE got out of the business. So we had been in that business. So that portfolio is about a $1 billion and this is just a one-off. The rest of the portfolios is performing very, very well. The construction loan deal we have a contractors, engineers and architects division that handles this. The deal we were in the deal when it had a different lead agent, when it was owned by the guys who started it.
It flipped, it was -- and it was working fine, it sold to the PE firm and the agent flipped. And that's we should read, the mistake we made, we should have jumped out then. We didn't because the guy who runs our architect and engineering division had -- was part of the previous lead bank and knew the client very well. They got comfortable with that, but the problem was we didn't -- the private equity firm lost a ton -- they put like $300 million in the same, tried to keep it alive. And we're being taken out by surety companies because they get screwed, if they don't do it.
So it just was -- it just -- when it switched we shouldn't have jumped in with the new agents. And when it was bought by the private equity firm where we have been twice removed at that point in time. And so the relationship had been there with our guy for maybe 10-years with Wintrust for probably two-years before. And the private equity, it just had kind of moved away and we lost touch. So it made sense at the time, we all take the blame for it. That's one good thing about our organization. When something like that hits, you got 50 guys raise their hands saying they screwed up. But let them learn as it could be a very cheap wakeup call when you get down to it.
特许经营协议是我们几年前购买的GE产品组合的一部分。当GE退出业务时,我们已经购买了三家银行。所以我们一直从事这项业务。所以投资组合大约10亿美元,这只是一次性的。其余的投资组合表现非常非常好。建筑贷款协议我们有一个承包商,工程师和建筑师部门来处理这个问题。当它有一个不同的主要代理人时,我们在交易中达成了这笔交易,当时它由拥有它的人拥有。
它翻了,它是 - 它工作正常,它卖给PE公司,代理人翻了。那是我们应该读的,我们犯的错误,我们应该跳出来。我们没有,因为经营我们的建筑师和工程部门的人 - 曾经是前任主管银行的一部分并且非常了解客户。他们对此感到满意,但问题是我们没有 - 私募股权公司损失了一吨 - 他们同样投入3亿美元,试图让它保持活力。我们被担保公司取出,因为如果他们不这样做,他们会被搞砸。
所以它只是 - 它只是 - 当它切换时我们不应该跳进新的代理商。当它被私募股权公司收购时,那时我们已经两次被拆除。因此,与我们的家伙之间的关系已经存在了大约10年之久,可能是两年前的Wintrust。而私募股权,它只是有点移动而我们失去了联系。所以当时有道理,我们都应该为此负责。这对我们的组织来说是一件好事。当这样的事情发生时,你有50个人举手说他们搞砸了。但是让他们学习,因为当你接触它时它可能是一个非常便宜的唤醒电话。
David Chiaverini
同意。 我同意。...
And what type of construction did this company focus on? Was it residential, commercial?
这家公司关注的是什么类型的建筑? 它是住宅,商业吗?
David Stoehr
A very large general construction company that's all I'll say.
一个非常大的一般建筑公司,我会说。
David Chiaverini
同意。 我同意。...
General, got it. And then shifting back to one more net interest margin question and I'll ask this somewhat different way I received the email question from an investor. For each 25 basis point rate cut. How much NIM pressure would be reasonable to expect?
一般,得到它。 然后转回一个更多的净息差问题,我会问这个有点不同的方式,我收到投资者的电子邮件问题。 每降息25个基点。 NIM压力有多大合理预期?
David Stoehr
Yes. I don't -- Dave, I don't think we've disclosed that. So I -- we will think about maybe doing that disclosure going forward. But again, I'm -- I don't think I'm going to answer that, I think right now, I think there's certainly some pressure, but there are leverage we can take. We have CD promotions and the like that we can change, it's going to depend on the growth of the balance sheet and how much funding we need to bring in that excess that we need to fund it with, it's going to be a mix of business issue, competitive pressure and the like.
So I think our position here is -- there is going to be some margin pressure going forward based on where we stand right now. But given the growth that we had last quarter and the pipelines we have this quarter, we're very confident we're going to grow our net interest income nicely in the third quarter.
是。 我没有 - 戴夫,我认为我们没有透露这一点。 所以我 - 我们会想到可能会继续进行这种披露。 但同样,我 - 我不认为我会回答这个问题,我认为现在,我认为肯定存在一些压力,但我们可以采取杠杆作用。 我们有CD促销等我们可以改变,它将取决于资产负债表的增长以及我们需要多少资金来带来我们需要资金的多余资金,它将是一个混合的业务 问题,竞争压力等。
所以我认为我们的立场是 - 根据我们现在的立场,将会有一些利润率压力向前发展。 但鉴于我们上个季度的增长以及本季度的管道增长,我们非常有信心我们将在第三季度很好地增加净利息收入。
David Chiaverini
同意。 我同意。...
Understood. Thanks very much.
了解。 非常感谢。
Edward Joseph Wehmer
It all depends on the shape of the yield curve. It just -- one thing could move and the long end could go up, and then life is better. You never know. It's -- the yield curve is just so strange these days and trying to figure out.
这一切都取决于收益率曲线的形状。 它只是 - 有一件事可以移动,长尾可以上升,然后生活更好。 你永远都不会知道。 这是 - 收益率曲线现在如此奇怪,并试图找出答案。
David Chiaverini
同意。 我同意。...
Completely agree. Thanks, guys.
完全同意。 多谢你们。
会议主持员
Thank you. And our next question will come from the line of Terry McEvoy with Stephens. Your line is now open.
谢谢。 我们的下一个问题将来自Terry McEvoy与Stephens的合作。 你的生产线现已开放。
Edward Joseph Wehmer
Terry?
特里?
特里麦克沃伊
Hi, yes. Question for Dave Dykstra. I was wondering if you could be a bit more specific on the promotional deposit pricing. How much that contributed to the increase in all-in deposit costs? Maybe just some context of what market you're really looking to grow deposits. And then maybe as an example that is Evanston branch that Ed mentioned. What's the, kind of, all-in cost of funds there, which is relatively new branch versus a more established location?
嗨,是的。 Dave Dykstra的问题 我想知道你是否可以对促销存款定价更具体一些。 多少导致全部存款成本增加? 也许只是你真正希望增加存款的市场背景。 然后可能作为Ed提到的埃文斯顿分支的一个例子。 那里有什么样的,全部的资金成本,这是一个相对较新的分支而不是更成熟的地点?
David Dykstra
Well, I'm not going to get into a specific locations, but the promotions that we've been running recently have generally been a little bit over 2% promotion rates and probably $500 million, $600 million of deposits that we've raised of that during the quarter. So if you're looking at a $30 some billion bank and its $500 million to $600 million of promotional rates that are slightly over 2% that's sort of the impact. I mean, you can run the math, I haven't figured that out to the basis point, but that -- that's sort of what we did this quarter, $500 million, $600 million of promotional accounts at a little over 2%.
好吧,我不打算进入一个特定的地点,但我们最近一直在运营的促销活动一般都是2%以上的促销费用,可能是5亿美元,我们筹集的6亿美元存款 在本季度。 因此,如果您正在寻找价值30亿美元的银行及其5亿至6亿美元的促销费率,这些利率略高于2%,这就是影响力。 我的意思是,你可以运行数学,我没有想到基点,但是 - 这就是我们本季度所做的,5亿美元,6亿美元的促销账户,略高于2%。
特里麦克沃伊
Thanks. That was in my list. Appreciate it.
谢谢。 那是在我的名单中。 欣赏它。
David Dykstra
Thank you.
谢谢。
会议主持员
Thank you. And I'm showing no further questions in the queue at this time. So now it is my pleasure to hand the conference back over to Sir Edward Wehmer for any closing comments or remarks.
谢谢。 而且我现在没有在队列中显示任何进一步的问题。 所以现在我很高兴将会议交回爱德华·韦默爵士,以获得任何结束评论或评论。
Edward Joseph Wehmer
Thanks everybody for listening. I know it's a lumpy quarter. If you have questions, Dave and I and David Stoehr are available to answer if you have additional questions. And we'd look forward to talking to you in three months. Thanks so much.
谢谢大家的倾听。 我知道这是一个块状的。 如果您有任何疑问,如果您有其他问题,Dave和我以及David Stoehr可以回答。 我们期待在三个月内与您交谈。 非常感谢。
会议主持员
Ladies and gentlemen, thank you for your participation on today's conference. This does conclude our program, and we may all disconnect. Everybody have a wonderful day.
女士们,先生们,感谢您参加今天的会议。 这确实结束了我们的计划,我们可能会断开连接。 每个人都有美好的一天。
相关问题
Wintrust Financial Corp. 电话会议
Wintrust Financial Corp. 财务报告
互联网券商的港股、美股开户教程
如果您对美股 或者 港股也感兴趣, 或者想要了解如何开户, 可以加我wechat: xiaobei006006, 同时也可以拉您进美股交流群哦。
最后的最后 祝大家都有一个美好的投资生活哦。
大家也可以关注【美股指南】公众号, 即可获得《小白投资美股指南(雪球「岛」系列)》电子书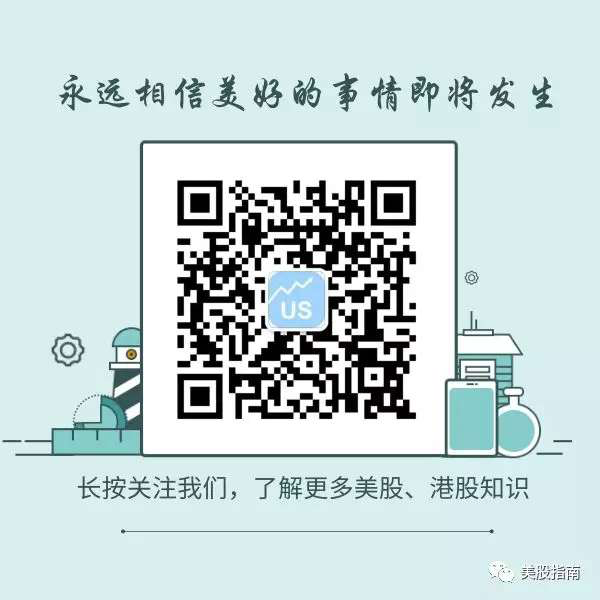 ---
写在最后
---
暂无回复。