Wipro Limited (WIT) 首席执行官 Abidali Neemuchwala 在 2020年 第一季度业绩 - 收益电话会议记录
Wipro Limited (NYSE:WIT) Q1 2020 Earnings Conference Call July 17, 2019 9:45 AM ET
Wipro Limited(纽约证券交易所代码:[WIT])2020年第一季度收益电话会议2019年7月17日美国东部时间上午9:45
公司参与者
Aparna Iyer - Vice President and Corporate Treasurer
Abidali Neemuchwala - Chief Executive Officer
Jatin Dalal - Senior Vice President and Chief Financial Officer
Rajan Kohli - President of Wipro Digital
Bhanumurthy - President and Chief Executive Officer Wipro India
Bill Stith - Senior Vice President and Global Head of Health Business
N.S. Bala - President, Energy, Natural Resources, Utilities & Construction
Harmeet Chauhan - Head of Industry and Engineering Services
Aparna Iyer - 副总裁兼企业财务主管
Abidali Neemuchwala - 首席执行官
Jatin Dalal - 高级副总裁兼首席财务官
Rajan Kohli - Wipro Digital总裁
Bhanumurthy - 总裁兼首席执行官Wipro India
Bill Stith - 高级副总裁兼全球卫生业务主管
N.S。 巴拉 - 能源,自然资源,公用事业和建筑业总裁
Harmeet Chauhan - 工业和工程服务主管
电话会议参与者
Sandeep Agarwal - Edelweiss
Nitin Padmanabhan - Investec
Abhishek Bhandari - Macquarie Capital Securities (India) Pvt Ltd
Sandeep Shah - CGS-CIMB
Vibhor Singhal - PhillipCapital
Madhu Babu - Centrum Broking
Aniket Pande - Prabhudas Lilladher Group
Rahul Jain - Dolat Capital
Ravi Menon - Elara Capital
Sudheer Guntupalli - Ambit Capital
Moshe Katri - Wedbush Securities
Sandeep Agarwal - 雪绒花
Nitin Padmanabhan - Investec
Abhishek Bhandari - 麦格理资本证券(印度)私人有限公司
Sandeep Shah - CGS-CIMB
Vibhor Singhal - PhillipCapital
Madhu Babu - Centrum Broking
Aniket Pande - Prabhudas Lilladher集团
Rahul Jain - Dolat Capital
Ravi Menon - Elara Capital
Sudheer Guntupalli - Ambit Capital
Moshe Katri - Wedbush证券
会议主持员
Ladies and gentlemen, good day and welcome to the Wipro Limited Q1 FY2020 Quarterly Investor Conference Call. As a reminder, all participant lines will be in the listen only mode and there will be an opportunity for you to ask questions after the presentation concludes. [Operation Instructions] Please note that this conference is being recorded.
I now hand the conference over to Ms. Aparna Iyer, Vice President and Corporate Treasurer. Thank you, and over to you.
女士们,先生们,美好的一天,欢迎来到Wipro Limited 2016财年第二季度季度投资者电话会议。 作为提醒,所有参与者行都将处于仅监听模式,并且在演示结束后您将有机会提问。 [操作说明]请注意,此会议正在录制中。
我现在将会议交给副总裁兼企业财务主管Aparna Iyer女士。 谢谢你,谢谢你。
Aparna Iyer
Thank you, Stanford. A very warm welcome to our Q1 2020 earnings call. We will begin the call with the business highlights and overview by Abid, our Chief Executive Officer and Executive Director of the Board, followed by financial overview by our CFO, Jatin Dalal. Afterwards, the operator will open the bridge for Q&A with our management team.
Before Abid starts, let me draw your attention to the fact that during this call, we may make certain forward-looking statements within the meaning of the Private Securities Litigation Reform Act 1995. These statements are based on management's current expectations and are associated with uncertainties and risks, which may cause the actual results to differ materially from those expected.
The uncertainties and risk factors are explained in our detailed filings with the SEC. Wipro does not undertake any obligation to update the forward-looking statements to reflect events and circumstances after the date of filing. The conference call will be archived and a transcript will be made available on our website.
Over to you, Abid.
谢谢斯坦福大学。非常热烈欢迎我们的2020年第一季度财报电话会议。我们将与我们的首席执行官兼董事会执行董事Abid一起展示业务亮点和概述,然后由我们的首席财务官Jatin Dalal进行财务概述。之后,运营商将与我们的管理团队打开问答桥。
在Abid开始之前,请允许我提请您注意这一事实,即在本次电话会议中,我们可能会根据"1995年私人证券诉讼改革法案"的含义做出某些前瞻性陈述。这些陈述基于管理层当前的预期,并与不确定性有关和风险,可能导致实际结果与预期产生重大差异。
我们向美国证券交易委员会提交的详细文件中解释了不确定性和风险因素。 Wipro没有义务更新前瞻性陈述以反映提交日期之后的事件和情况。电话会议将被存档,并将在我们的网站上提供成绩单。
对你而言,阿比德。
Abidali Neemuchwala
Thank you, Aparna. Good evening, ladies and gentlemen. I am joined here with - by my leadership team and it's a pleasure to speak with you all and share the results of our first quarter.
Let me first quickly provide an update on the Q1 performance, our view of the demand environment and the progress on the six strategic themes that we update you every quarter. We have had a slower start for the year than we had expected with revenues being down sequentially by 0.7% which is disappointing, but it is within our guidance range of minus one to plus one.
Our year-on-year growth in constant currency is 5.9%. Q1 is typically a weak quarter for us and we entered the quarter with macro uncertainties. But during the in-quarter execution, we could not overcome some of them. During the quarter BFSI grew 11.2% year-on-year in constant currency and consumer business grew at 7.7% year-on-year.
Consumer was specifically impacted by the completion of certain large programs and while we have a very good deal pipeline, we did have deferral of certain programs that we had expected to start. This business should pickup from Q2 and beyond.
Energy and utilities and the communications business continued to grow at 7.8% and 8.8% year-on-year in constant currency terms. We continue to see softness in our manufacturing and health business.
The overall demand environment is stable in the global markets, but in pockets like banking and financial services, the decision-making has been slower due to the overall macro environment. Capital markets in particular and banking in Europe is seeing softness. We are hopeful that some of this delay in deferral is temporary and will improve as we progress through the year.
Our utilization dipped this quarter for two reasons. One is because of fresher hiring that we have done and the second is the bench that we had in anticipation of ramping up some of the projects which have got delayed.
In Q1, we have hired 6,000 freshers and onboarded them globally. We continue to investing in our employees and we completed our annual merit salary increase process across the organization as planned. Our attrition on a trailing 12-month basis remained in a very narrow band at about 17.6%.
Now let me go through a quick update of our six strategic themes. Our Digital business continues to see strong growth with quarterly revenue growth of about 5.6% and annual growth of 34.6%. Our Digital revenue now contributes 37.4% of our overall revenues.
Our wins in Digital have demonstrated this quarter that our leadership position in both Digital and Cloud Transformation provides our clients end-to-end capability they require for growth and future business.
Just to give you an example, a large North American health insurer has selected Wipro Digital to support its ongoing engineering transformation and moved to new ways of working and help with the organizational change management to improve, speed, quality and volume of IT software releases across its IT environment.
谢谢,Aparna。先生们女士们晚上好。我和我的领导团队一起加入这里,我很高兴与大家交流并分享我们第一季度的成果。
让我首先快速提供有关Q1表现的最新信息,我们对需求环境的看法以及我们每个季度更新您的六个战略主题的进展情况。我们的年度起步比我们预期的要慢,收入下降0.7%,这令人失望,但它在我们的指导范围内减1到1加。
我们的固定货币同比增长率为5.9%。 Q1对我们来说通常是一个疲软的季度,我们进入该季度的宏观不确定性。但在季度执行期间,我们无法克服其中的一些。本季度,BFSI按固定汇率计算同比增长11.2%,消费者业务同比增长7.7%。
消费者受到某些大型项目完成的特别影响,虽然我们有一个非常好的交易渠道,但我们确实推迟了我们预期开始的某些项目。这项业务应从第二季度开始提升。
按固定汇率计算,能源和公用事业以及通信业务同比增长7.8%和8.8%。我们继续看到我们的制造和健康业务的疲软。
整体需求环境在全球市场稳定,但在银行和金融服务等口袋中,由于整体宏观环境,决策速度较慢。特别是资本市场和欧洲的银行业看到了疲软。我们希望延迟推迟的一些是暂时的,并且随着我们一年的进展而改善。
由于两个原因,本季度我们的利用率下降。一个原因是我们已经做了更新的招聘,第二个是我们预期会增加一些延迟项目的工作台。
在第一季度,我们已经雇用了6,000名新人,并在全球范围内加入了他们的新生活。我们继续对员工进行投资,并按计划在整个组织内完成了年度绩效工资增长流程。我们在过去12个月的基础上的流失仍然在一个非常狭窄的范围内,约为17.6%。
现在让我快速更新我们的六个战略主题。我们的数字业务继续保持强劲增长,季度收入增长约5.6%,年增长率为34.6%。我们的数字收入现在占我们总收入的37.4%。
我们在Digital的胜利证明了本季度我们在数字和云转型方面的领先地位为我们的客户提供了他们对增长和未来业务所需的端到端能力。
举个例子,一家大型北美健康保险公司选择了Wipro Digital来支持其正在进行的工程转型,转而采用新的工作方式,并帮助组织变革管理提高IT软件版本的速度,质量和数量。它的IT环境。
We continue to be focused on client mining. Our top ten accounts grew 13.2% year-on-year. We have added three more clients to the $100 million annual revenue – trailing 12-months revenue bucket this quarter and we've added a client in the $75 million plus bucket as well. We continue to cross-sell into our existing accounts across various services.
This quarter, as an example, we have been chosen as a partner to modernize the business services for a leading technology provider. It entails transformation of the entire stack including applications, infrastructure and associated services and modernize it to the cloud. This used to be an application services account for us where now we will be able to provide infrastructure services as well.
We continue to drive hyper automation and now, Wipro HOLMES is in over 350 clients with our percentage of work done by BOTS exceeding 15% in Q1 in our fixed price engagements whose mix has gone up to about 61.6%.
As an example, a Europe-based pharmaceutical company has selected Wipro to apply intelligence automation for its procurement, HR, taxation and legal functions leveraging the automation capabilities of Wipro HOLMES and its automation ecosystem. Wipro will build used cases across all of these processes and set up a BOT factory, specifically for this customer helping them transform their operations.
We continue to invest in IT platforms and IP. In Q1, we filed another 26 patents taking our total count of patents filed to about 2200 plus and now we have 602 patents granted within our portfolio.
Leveraging Wipro Ventures Investments continues to help us win deals and a global beverages company has selected Wipro to improve the overall customer experience and boost customer trust. During this engagement, Wipro will support the company's managed network and help enhance its cyber security and threat prevention postures leveraging our cyber security platform which has embedded in it some of the innovation from our Wipro Venture Investments.
We have seen very good progress with Topcoder with a number of clients both enterprise customers for, what we call as, Enterprise Cloud Sourcing, as well as the typically Gig economy customers who want to leverage the Gig economy. Smart Enterprises are using the Gig economy to drive innovation and are starting to do so at scale.
This is what we believe is the future of how IT services will be provided and we are quite heavily invested in this. Freelancers are being tapped on demand to spur and execute on technology projects utilizing AI Computer Vision IoT machine learning, mobile and even quantum computing.
Innovation is happening at the edge and in Topcoder, Wipro's Cloud Sourcing platform, we lead and help enterprises drive innovation and execution with the Gig economy. With 1.5 million community members worldwide and more than 15 years of enterprise experience, Topcoder now is one of the most sophisticated and simplest way for enterprises to access talent and execute digital engagements.
我们继续专注于客户挖掘。我们的十大账户同比增长13.2%。我们已经为这个1亿美元的年收入增加了三个客户 - 本季度收入达到12个月的收入,我们还在7500万美元以上的桶中添加了一个客户。我们继续通过各种服务交叉销售到现有帐户。
作为一个例子,本季度我们被选为合作伙伴,为一家领先的技术提供商提供现代化的商业服务。它需要转换整个堆栈,包括应用程序,基础架构和相关服务,并将其现代化为云。这曾经是我们的应用服务帐户,现在我们也可以提供基础设施服务。
我们继续推动超级自动化,现在,Wipro HOLMES拥有超过350个客户,我们在固定价格合约中的BOTS完成工作比例在第一季度超过15%,其合并率已上升至约61.6%。
例如,一家总部位于欧洲的制药公司选择Wipro为其采购,人力资源,税务和法律职能应用智能自动化,充分利用Wipro HOLMES及其自动化生态系统的自动化功能。 Wipro将在所有这些流程中构建用例,并建立一个BOT工厂,专门为该客户帮助他们转变运营。
我们继续投资IT平台和IP。在第一季度,我们又提交了26项专利,将我们提交的专利总数提高到约2200多项,现在我们在我们的产品组合中拥有602项专利。
利用Wipro Ventures Investments继续帮助我们赢得交易,全球饮料公司选择Wipro来改善整体客户体验并提升客户信任度。在此次合作中,Wipro将支持该公司的托管网络,并利用我们的网络安全平台帮助增强其网络安全和威胁防御姿势,该平台内嵌了Wipro Venture Investments的一些创新。
我们已经看到Topcoder与许多客户(包括企业客户,我们称之为企业云采购)以及希望利用Gig经济的典型Gig经济客户取得了很好的进展。智能企业正在利用Gig经济推动创新,并开始大规模实施。
这就是我们认为IT服务将如何提供的未来,我们对此投入了大量资金。利用人工智能计算机视觉物联网机器学习,移动甚至量子计算,正在利用自由职业者来刺激和执行技术项目。
创新正在边缘发生,在Wipro的Cloud Sourcing平台Topcoder中,我们领导并帮助企业通过Gig经济推动创新和执行。凭借全球150万社区成员和超过15年的企业经验,Topcoder现在是企业获取人才和执行数字业务最复杂,最简单的方式之一。
We have onboarded a number of customers from our existing client set as well as expanded customers that came along with the Topcoder acquisition.
Recently, we completed an engagement leveraging Topcoder and talent at Wipro, which helped address oncologists at the Dana-Farber Institute working closely with the Harvard Medical School to help identify and treat lung cancer more effectively.
Essentially using Artificial Intelligence and Visual Computing technologies, we were able to develop an algorithm which is able to detect the impacted areas for a lung cancer patient as accurately, but three times faster as an oncologist.
And this kind of innovation can be used to increase the reach of medical expertise and oncology expertise across the globe.
Last month, this has been published in JAMA, which is the Journal of American Medical Association and we feel that these kind of engagements and impact could be tremendous through the investments that Wipro is making.
We continue to invest in talent and localization and now our U.S. localization has crossed 65% including setting up of centers across the U.S.
In conclusion, while we had a slower start to this year, we believe bases the strong pipeline of deals and the differentiated capabilities that we have invested in, we will gain back momentum as we progress through the years – through the year.
I now request Jatin to give some color on our financials.
我们已经从我们现有的客户端集中了许多客户,以及随着Topcoder收购而扩展的客户。
最近,我们在Wipro完成了利用Topcoder和人才的合作,帮助Dana-Farber研究所的肿瘤学家与哈佛医学院密切合作,帮助更有效地识别和治疗肺癌。
基本上使用人工智能和视觉计算技术,我们能够开发出一种算法,能够准确地检测肺癌患者的受影响区域,但是作为肿瘤学家的速度要快三倍。
这种创新可用于增加全球医学专业知识和肿瘤学专业知识的范围。
上个月,这已发表在美国医学会杂志JAMA上,我们认为通过Wipro的投资,这种参与和影响可能是巨大的。
我们继续投资人才和本地化,现在我们的美国本地化已超过65%,包括在美国设立中心
总而言之,虽然我们今年开局较慢,但我们认为基础是强大的交易渠道和我们投入的差异化能力,随着我们逐年 - 全年的发展,我们将获得回升的动力。
我现在要求Jatin为我们的财务提供一些颜色。
Jatin Dalal
Thank you, Abid. I want to make only two specific comments. The first is that our operating margin and profitability has remained fairly robust despite the investment in MSI and utilization that we have made through the quarter. Two is our cash conversion. We have converted once again nearly 100% of our net income into free cash flow, in fact the ratio is 98.8.
Our tax rate for the quarter was 21.8% which is very competitive. Our realization rate was 70.39 compared to 70.28 despite an appreciating currency. Our other income grew year-on-year 53% and overall therefore, our EPS on a year-on-year basis was 12.5%.
Overall we had a satisfactory quarter as said in the beginning both on profitability and cash conversion. We have guided for a zero to 2% sequential growth for quarter two of this fiscal.
And with that, we will be happy to take your questions.
谢谢你,阿比德。 我只想做两个具体的评论。 首先,尽管我们在本季度对MSI和利用率进行了投资,但我们的营业利润率和盈利能力仍然相当强劲。 二是我们的现金转换。 我们已将近100%的净收入再次转换为自由现金流,实际上该比率为98.8。
我们对该季度的税率为21.8%,具有很强的竞争力。 尽管货币升值,我们的实现率为70.39,而70.28。 我们的其他收入同比增长53%,因此,我们的每股盈利同比增长12.5%。
总体而言,我们在开始时就盈利能力和现金转换率都表示了令人满意的季度。 我们已经指导了本财年第二季度零至2%的连续增长。
有了这个,我们将很乐意回答您的问题。
问答环节
[Operator Instructions] The first question is from the line of Sandeep Agarwal from Edelweiss. Please go ahead.
[操作员说明]第一个问题来自Edelweiss的Sandeep Agarwal。 请继续。
Sandeep Agarwal
Hello. Thanks for taking my question. I have just one question, Abid on the gross buy. Our Digital continues to be robust and is not a significant proportion of our revenue, how much is our legacy themes or non-Digital and how sharp is the look at there? Number one.
And how long you guys can – may continue impacting our – such a robust Digital growth and Consumer can grow overall growth. Just I am little worried on, we are still not picking up the industry growth rates are, the growth rate of the peer set, what is the problem in our endeavor?
What is the problem in our business right now which is not allowing investors post a robust number? Or is there some client-specific issue, something which you think are temporary in nature will go away?
你好。 谢谢你提出我的问题。 我只有一个问题,Abid就买入总量。 我们的Digital继续保持稳健,并不是我们收入的重要组成部分,我们的传统主题或非数字主题有多大,看起来有多么敏锐? 第一。
你们可以持续多久 - 可能继续影响我们 - 如此强大的数字增长和消费者可以增长整体增长。 我只是担心,我们仍然没有提升行业增长率,同行的增长率,我们的努力有什么问题?
我们现在的业务有什么问题,不允许投资者发布强大的数字? 或者是否存在一些特定于客户的问题,您认为暂时存在的问题会消失?
Abidali Neemuchwala
So, Sandeep, as we have been articulating, there are certain Wipro and client-specific issues that we have been addressing and as we prioritize those issues, we continue to address it and see good turnaround on those.
Right now, if you look at it from a verticals perspective, there are couple of verticals manufacturing primarily in Europe and health, primarily around ACA, while we have robust growth on the peer area in health for example or U.S. in manufacturing, we still need to do some work on the areas to address to get a robust secular growth where these two verticals can also start contributing to the overall Wipro growth.
Similarly, on the service lines, we have some work to do in the engineering. Otherwise, I am quite satisfied with most of the other verticals. We have had a slight softness in applications, but that is combined with the softness that you see in consumer which is more incidental to this quarter where there were certain large programs which got over and new programs did not start at the time that we had anticipated.
Similarly, on the markets as you know, we continue to do work on India, Middle East and a couple of other markets, primarily Continental Europe where we need to do some more work.
But as I said, we have been prioritizing, as you remember, a couple of years back, we had a relatively lower market share in banking and financial services and as we restructured the business and as we drove momentum in it, today we are gaining market share within the BFSI business.
Similarly, compared to the industry, we were relatively – we are seeing lower growth in our biggest market which is U.S. and today we have double-digit growth – quarters in the U.S.
You did talk about the Digital investments that we made and capabilities today we market-leading capabilities in Digital and Cloud and as you see, we have market-leading growth and proportion of revenues on that.
As far as the legacy decline is concerned, there are two kinds of declines, one is as some of these engagements get over, customers are not going for newer legacy engagements. So there is a decline.
Second is, we've been quite proactive in providing productivity benefits to customers as automation becomes main state and while customers love that, it does have an impact on our top-line.
So the way we look at our business is that most of the growth – over 100% of the growth would come from the Digital and the new age services, while we will continue to maintain our share of the legacy business from a point of view to bring value proactively to customers and transform them to Digital and modernize their IT and operations landscape.
所以,Sandeep,正如我们已经阐述的那样,我们一直在解决某些Wipro和客户特定的问题,并且在我们优先考虑这些问题时,我们会继续解决这个问题并看到这些问题的良好转变。
现在,如果你从垂直角度来看,有几个垂直制造主要在欧洲和健康,主要是在ACA附近,而我们在健康的同行区域或在制造业的美国有强劲的增长,我们仍然需要在这些领域做一些工作以获得强劲的长期增长,这两个垂直领域也可以开始为整体Wipro增长做出贡献。
同样,在服务项目上,我们还有一些工作要做。否则,我对大多数其他垂直行业都很满意。我们在应用程序方面有轻微的柔和性,但这与您在消费者中看到的柔软性相结合,这更加偶然发生在本季度,某些大型程序已经结束,而新程序在我们预期的时候没有开始。
同样,在您所知的市场中,我们继续在印度,中东和其他几个市场开展工作,主要是在欧洲大陆,我们需要做更多的工作。
但正如我所说,我们一直在优先考虑,几年前,我们在银行和金融服务领域的市场份额相对较低,在我们重组业务的同时,我们在其中推动了势头,今天我们正在获益BFSI业务的市场份额。
同样,与行业相比,我们相对而言 - 我们看到美国最大市场的增长率较低,而今天我们有两位数的增长 - 美国的季度
您确实谈到了我们所做的数字投资以及当今市场领先的数字和云计算能力,正如您所看到的,我们拥有市场领先的增长和收入比例。
就遗留下降而言,有两种下降趋势,一种是随着其中一些交易的结束,客户不再寻求新的遗产交易。所以有一个下降。
其次,我们一直非常积极地为客户提供生产力优势,因为自动化成为主要状态,而客户喜欢这一点,它确实对我们的收入产生了影响。
因此,我们看待业务的方式是,大部分增长 - 超过100%的增长将来自数字和新时代服务,而我们将继续保持我们在传统业务中的份额从一个角度来看为客户积极创造价值,并将其转变为数字化,并使其IT和运营环境现代化。
会议主持员
Thank you. The next question is from the line of Nitin Padmanabhan from Investec. Please go ahead.
谢谢。 接下来的问题来自Investec的Nitin Padmanabhan。 请继续。
Nitin Padmanabhan
Hey, hi, thanks for taking my question. In the past, I think a couple of years ago, there is one thing that we used to mention that, capital markets is the reasonable proportion of our financial services business. If you could us some sense on how that is today and how that proportion has changed? And second, you did allude to the possibility of some recovery in this space going forward.
I just wanted to understand what's driving the confidence and what's actually happening under the ground that basically gives that confidence on improvement and growth as you move forward on the financial services space?
嘿,嗨,谢谢你提出我的问题。 在过去,我想几年前,有一件事我们曾经提到过,资本市场是我们金融服务业务的合理比例。 如果你能让我们了解今天的情况以及这个比例是如何变化的? 其次,你确实暗示了未来这个空间可能会有一些复苏。
我只是想了解是什么推动了人们的信心以及实际发生的事情,在金融服务领域取得进展的基础上,基本上可以提升对增长和增长的信心?
Abidali Neemuchwala
So if you look at our financial services business consistently over the last two or three years, we have led the industry in growth even this quarter on a year-on-year basis, we have growth double-digit. We do see softness in two areas, one is in Europe in banking and second is capital market overall. I think, as you all are from the financial services industry, you know this as much.
There would be, we would track that closely, although there is an opportunity as some of the customers are consolidating some of the customers are leveraging automation and some of our services to be able to not only digitally transform themselves, but also drive efficiency and we are participating in both of them.
Our capital markets proportion as a total proportion of BFSI has not changed much over the years. Both have growth equally and right now the softness in the overall BFSI space is more in capital markets and in the European banking space.
因此,如果你在过去的两三年里一直关注我们的金融服务业务,我们在本季度的同比增长率一直领先于行业,我们的增长率达到两位数。 我们确实看到两个领域的疲软,一个是欧洲银行业,另一个是资本市场整体。 我想,你们都来自金融服务业,你们也知道这一点。
我们会密切跟踪这一点,虽然有机会因为一些客户正在整合一些客户正在利用自动化和我们的一些服务,不仅能够进行数字化改造,还能提高效率,我们 参加他们两个。
我们的资本市场占BFSI总比例的比例多年来没有太大变化。 两者都有平等的增长,现在整个BFSI领域的软性更多地出现在资本市场和欧洲银行业领域。
Nitin Padmanabhan
Sure. And just one more question if I may. The SRE business, the initial thought was that we thought that the numbers would keep sort of declining over a period considering the very low profitability in that business. But it appears that it's grown – you have seen pretty solid growth this quarter despite the very low margins in that business, negative margins. Just wanted your thoughts on that business for now and going forward?
当然。 如果可能的话还有一个问题。 SRE业务,最初的想法是,考虑到该业务的盈利能力非常低,我们认为这一数字会在一段时间内保持下降。 但看起来它已经成长 - 尽管该业务的利润率非常低,但利润率为负,你本季度的增长仍相当稳健。 刚才想要你对这个行业的想法和未来的想法?
Abidali Neemuchwala
Sure, as you are aware, we have taken a very strategic approach to the India state run Enterprises business. In the long run, we do believe that this business has a lot of value and – but this business runs with a different rhythm and we want to make a fundamental shift in what services we provide and how we provide those services, how do we engage, how do we take balance sheet exposure into that business.
And I am seeing some very encouraging results from what we are trying to do and hopefully, we will get results earlier than we would have originally set expectations and that is why you see growth. We still have some legacy issues in that business that we have to resolve and because of which there is pressure on the margin of that business.
But the new business – the incremental business that we are acquiring, which is showing in the top-line growth is coming with margins which are in line with our expectations. So I feel good about our overall India SRE business. We have a good leadership team.
We have an execution rhythm. We have made certain changes which enable us to address and market in a different manner with a different set of services. We have eliminated what we had earlier called Wipro Infotech.
Now it is one Wipro that approaches it which all the leading edge digital services and we think we can make most of Digital India and a lot of the services that are happening in state run organizations in terms of digital transformation and citizen services.
当然,正如您所知,我们对印度国营企业业务采取了非常具有战略性的方法。从长远来看,我们确实认为这项业务具有很大的价值 - 但这项业务的节奏不同,我们希望从根本上改变我们提供的服务以及我们如何提供这些服务,我们如何参与,我们如何将资产负债表暴露于该业务。
我看到我们正在努力做的一些非常令人鼓舞的结果,并且希望我们能够比我们原先设定的预期更早得到结果,这就是为什么你看到增长。我们仍然需要解决该业务中的一些遗留问题,因此该业务的利润率存在压力。
但是新业务 - 我们正在收购的增量业务,显示在收入增长中,其利润率与我们的预期一致。所以我对整个印度SRE业务感到满意。我们有一支优秀的领导团队。
我们有一个执行节奏。我们做出了一些改变,使我们能够以不同的方式使用不同的服务来解决和营销。我们已经取消了之前所谓的Wipro Infotech。
现在它是一个接近它的Wipro所有领先的数字服务,我们认为我们可以在数字化转型和公民服务方面完成大部分数字印度和国营组织中发生的许多服务。
Nitin Padmanabhan
Thank you so much and all the best.
非常感谢你,一切顺利。
会议主持员
Thank you. The next question is from the line of Abhishek Bhandari from Macquarie. Please go ahead.
谢谢。 接下来的问题来自麦格理的Abhishek Bhandari。 请继续。
Abhishek Bhandari
Jatin, my question is for you. So with this new buyback tax, does it in any way influence our upcoming buyback program?
贾丁,我的问题是给你的。 因此,通过这种新的回购税,它是否会以任何方式影响我们即将推出的回购计划?
Jatin Dalal
So, we will wait for the final clarity on the same in the budget that does get passed. Having said that, our clear intention, Abhishek, is to go ahead and complete the buyback process that we have talked about. We will have to just wait and watch the final clarity of how the whole mechanism around the tax and how it will get – how it will be applied to emerge.
因此,我们将在预算中等待最终的清晰度。 话虽如此,我们的明确意图Abhishek将继续完成我们所讨论的回购过程。 我们将不得不等待并观察整个税收机制的最终清晰度以及它将如何得到 - 如何应用于税收。
Abhishek Bhandari
Also, let me ask in other way, so, let's assume that it gets pass-through and 20% is imposed, so, will the quantum remain unchanged and we pay taxes from our cash reserves or we reduce the buyback amount to that extent?
另外,让我以其他方式提出问题,那么,让我们假设它被传递并且强加了20%,因此,量子会保持不变吗?我们从现金储备中缴纳税款还是我们将回购金额减少到这个程度?
Jatin Dalal
Yes, so, the whole concept of 25% cap comes from SEBI regulation. Thankfully we are at a stage where we are under process of our buyback proposal with SEBI. So I am sure we will get clarity how to consider this. We just want to follow both SEBI regulation as it is interpreted and appreciated by SEBI and buyback tax as it gets applied once the final budget proposals come on.
是的,因此,25%上限的整个概念来自SEBI监管。 值得庆幸的是,我们正处于与SEBI一起处理我们的回购提案的阶段。 所以我相信我们会明白如何考虑这一点。 我们只是想遵循SEBI规则,因为它在SEBI和回购税的解释和赞赏下,因为它在最终预算提案出台后得到应用。
Abhishek Bhandari
Okay. Thank you. Thank you, Jatin.
好的。 谢谢。 谢谢你,贾丁。
会议主持员
Thank you. The next question is from the line of Sandeep Shah from CGS-CIMB. Please go ahead.
谢谢。 接下来的问题来自CGS-CIMB的Sandeep Shah。 请继续。
Sandeep Shah
Yes, thanks for the opportunity. Abid, just wanted to understand, at the start of the year versus one quarter past, are you slightly more weathered on the macro as well as the growth outlook for the full company as a whole? Can you give some clarity on this?
是的,谢谢你的机会。 阿比德,只是想了解一下,在今年年初与过去一个季度相比,你对宏观以及整个公司的增长前景稍微有点风化了吗? 你能说清楚吗?
Abidali Neemuchwala
Yes, as I said, I would have felt more comfortable if we had a slightly stronger start of the year. However, our demand pipeline is strong. We've had some wins which have not translated into revenue because customers are not necessarily signing contracts and starting projects in some cases fast enough. So I would be a little more watchful at this point in the year compared to the beginning of the year.
A lot will determine the full year outlook in terms of what happens in quarter two. Just as an example, a couple of deals that we were expecting to get signed early in Q1 have just got signed in the last couple of weeks in this quarter and if that trend continues, I would develop a more comfortable theme for the rest of the year.
So right now, we are watchful of the macro environment and its impact on customers' decisions to spend. I think there is sufficient potential in the market, especially in the digital transformation, cloud, and various new age services. And I think we are very well placed in terms of our ability to win market share and the maturity of our offerings. We just need to see how this pans from a macro perspective.
是的,正如我所说,如果我们今年的开局稍微强一点,我会觉得更舒服。但是,我们的需求管道很强劲。我们已经获得了一些没有转化为收入的胜利,因为客户不一定签订合同并在某些情况下足够快地启动项目。因此,与今年年初相比,我在今年的这一点上会更加注意。
根据第二季度的情况,很多将决定全年展望。举个例子,我们期望在第一季度早些时候签署的一些交易在本季度的最后几周刚刚签署,如果这种趋势持续下去,我会为其余的交易开发一个更舒适的主题。年。
所以现在,我们注意到宏观环境及其对客户消费决策的影响。我认为市场有足够的潜力,特别是在数字化转型,云计算和各种新时代服务方面。我认为我们在赢得市场份额和产品成熟度方面的能力非常好。我们只需要从宏观角度看待这种情况。
Sandeep Shah
Okay. Just a follow-up, the sporadic instances which has made you watchful, is it more broad base across industry segments or across many clients or how is it?
好的。 只是一个后续行动,让您注意到的零星实例,它是跨行业领域或许多客户的更广泛的基础,或者它是如何?
Abidali Neemuchwala
I think the industry segments I already mentioned that is where it is a little more broad based. Some specific clients as customers get into financial trouble or some customer-specific instances would be more rare in our portfolio now.
As we have talked about earlier, we've also focused quite a lot on quality of revenue and how we address some of these kind of risks from a balance sheet perspective. So I feel much more comfortable from client-specific issues.
我认为我已经提到的行业细分市场是基于更广泛的基础。 一些特定客户作为客户陷入财务困境或某些客户特定的实例现在在我们的投资组合中更为罕见。
正如我们之前谈到的那样,我们也非常关注收入质量以及我们如何从资产负债表的角度解决这些风险。 因此,我对客户特定问题感到更舒服。
Sandeep Shah
Okay. Okay. Jatin, just a question in terms of margin, because this quarter for all the peers on a Q-on-Q it's a rupee appreciation, while for you as a realized rupee/dollar it's a slight depreciation. So can you break down of what is a margin walk and what could be the benefit of the rupee/dollar also baked into the margin?
And am I wrong in seeing that the recurring margin versus a reported margin, there is a gap of 40 BPS versus the recurring margin 18% excluding the 70 crores worth of other operating income versus 18.4% which has been reported?
好的。 好的。 Jatin只是一个保证金问题,因为本季度Q-on-Q上的所有同行都是卢比升值,而对于你来说,作为一个实现的卢比/美元,这是一个轻微的贬值。 那么,你能否打破利润率走势以及卢比/美元的利益也可能会受到影响?
看到经常性保证金与报告的保证金相比,我是错误的,除了70%的其他营业收入与已报告的18.4%之外,还存在40 BPS与经常性保证金18%之间的差距?
Jatin Dalal
So, other operating income, Sandeep, is really visible on the financials and certainly, that's something that is – that will not recur. It's a one-time in nature for quarter one. So if you see from that standpoint 19 to that 18 is approximately a 1% delta. And that 1% delta has had several impacts which I think we have done well to counter.
One is clearly the investment in MSI, merit salary increase for the year, all of which is behind us from action standpoint, but will have two months impact in quarter two. The second is the investment in the utilization that we have made in quarter one. Third is, there is a little bit of adverse movement on onsite offshore mix in quarter one which hopefully will sort of normalize as we go through the year.
And yes, we of course had a Forex benefit due to our slightly superior realization of 70.39 versus 70.28 in quarter four. But I would see more that as a pricing power, because 61.6% of our revenues come from fixed price project. They are not based on the rate card.
So it's really how I am able to manage my total revenue line, vis-à-vis my total cost that is more critical. So, we had a slight – we definitely had a slight tailwind of Forex, but I would really see entire 1% as operational and a part of it as an investment in bench and employee salaries.
因此,其他营业收入,Sandeep,在财务方面确实可见,当然,这是 - 不会再发生的事情。这是第一季的一次性。因此,如果你从那个角度看到19到那个18大约是1%的三角洲。并且1%三角洲有几个影响,我认为我们已经做好了反击。
一个显然是对MSI的投资,全年优异的工资增长,从行动的角度来看,所有这些都在我们身后,但在第二季将有两个月的影响。第二是我们在第一季度对利用率的投资。第三,在第一季度现场海上混合中存在一些不利的变动,希望在我们全年都能正常化。
是的,我们当然有一个外汇收益,因为我们略微优于70.39,而第四季则为70.28。但我认为更多的是定价能力,因为我们收入的61.6%来自固定价格项目。它们不是基于价目表。
所以我真的能够管理我的总收入线,相对于我更重要的总成本。所以,我们有一点点 - 我们肯定有一个外汇的轻微顺风,但我真的会看到整个1%作为运营,其中一部分作为对板凳和员工工资的投资。
Sandeep Shah
Okay. Okay. And any lease accounting has led to any big impact on your margins?
好的。 好的。 任何租赁会计都会对您的利润产生重大影响?
Jatin Dalal
It is a less – around 0.1% or so. It's very small at PBIT level and it is zero nearly at PBT level. So effectively at a PBT level, it is zero.
它是一个较小 - 约0.1%左右。 它在PBIT水平上非常小,在PBT水平上几乎为零。 如此有效地在PBT级别,它是零。
Sandeep Shah
Okay. Okay. Okay. And just last thing on a recurring basis, FY 2019 margins are 18.4% at EBIT level. How do you look entering FY 2020 with slight rupee appreciation which is happening. So your commentary about margin with an upward bias continues to remain as of this point in time?
好的。 好的。 好的。 最后一点是,在2019财年,息税前利润率为18.4%。 您如何看待进入2020财年,并且正在发生轻微的卢比升值。 因此,关于保证金向上偏差的评论在此时间点仍然存在吗?
Jatin Dalal
So, Sandeep, our focus right now as Abid articulated is really to get the momentum back for the growth. We have made commitments on investment in some of our investment areas which we call big bags internally. We have invested in utilization. So right now, the focus of organization would be to get revenue trajectory back.
And if you see last year also, our quarter-on-quarter margin expansion came on back of fairly robust growth that we were able to get in quarter two and quarter three of the fiscal. So in our business, as you know very well, revenue and margins go pretty much hand-in-hand.
So we would remain focused right now as we look at quarter two and quarter three to get revenue trajectory back and remain committed to our investment. I will also have tailwind of both Forex as well as two months impact of salary inclusive in quarter two. So it's a delicate balance that we'll have to see through as we look at quarter two and ahead. We have always said that we remain very tight on execution that we will always be.
所以,Sandeep,我们现在关注的重点是阿比德明确表达的目的是为了促进增长的势头。我们已经在一些投资领域做出了投资承诺,我们称之为内部大包。我们投入了利用。所以现在,组织的重点是恢复收入轨迹。
如果你去年也看到,我们的季度利润增长来自于相当强劲的增长,我们能够在财政季度的第二季度和第三季度获得。所以在我们的业务中,正如您所知,收益和利润几乎是相辅相成的。
因此,我们现在将继续关注,因为我们会考虑第二季度和第三季度,以恢复收入并继续致力于我们的投资。在第二季度,我也将有两个外汇的顺风以及两个月的工资影响。因此,当我们看到第二季度和未来时,我们将不得不看到这种微妙的平衡。我们一直说,我们将始终坚持执行。
Sandeep Shah
Okay. Okay. And just last question, I do agree the impact would be marginal, but this International TechneGroup Incorporated acquisition has been factored for all the three months of the coming quarter in terms of guidance?
好的。 好的。 最后一个问题,我同意这种影响是微不足道的,但这项国际TechneGroup Incorporated的收购在指导方面已经考虑了下一季度的所有三个月?
Jatin Dalal
So, as you know that acquisition has been announced, and typically announcement to closure has an element of regulatory approvals and so on and so forth also subject to closing conditions by the sellers.
So, there is – we don't know when we will close it. We - certainly, our attempt is to close as early as we could. But as we speak, it is not closed and it's a small acquisition. So whatever we have announced is considered as part of our guidance and that's the reason we also give the range.
因此,如您所知,收购已经公布,并且通常关闭的公告具有监管部门批准等因素,这也取决于卖方的成交条件。
所以,有 - 我们不知道什么时候关闭它。 我们 - 当然,我们的尝试是尽早结束。 但正如我们所说,它并未关闭,这是一个小型收购。 因此,无论我们宣布什么都被认为是我们指导的一部分,这也是我们给出范围的原因。
Sandeep Shah
Okay. Okay. Thanks and all the best.
好的。 好的。 谢谢,一切顺利。
会议主持员
Thank you. The next question is from the line of Vibhor Singhal from PhillipCapital. Please go ahead. Vibhor Singhal from PhillipCapital your line is muted. Please unmute the line from your side and go ahead.
谢谢。 接下来的问题来自PhillipCapital的Vibhor Singhal。 请继续。 来自PhillipCapital的Vibhor Singhal你的线路静音。 请取消旁边的线路,然后继续。
Vibhor Singhal
Yes, hi. Am I audible now?
是的,嗨。 我现在听见了吗?
会议主持员
Yes sir, you are. Thank you.
是的先生,你是。 谢谢。
Vibhor Singhal
Yes. Hi, thanks for taking my question. So, Abid, basically my is on some of the key verticals. So, if you see in this quarter, our European geography business reported a Y-on-Y decline in constant currency terms as well. So, if you could just throw some light on that numbers.
Also, secondly, in the healthcare business, I think after eight or nine quarters for the first time you have seen a positive, though a marginal one, but a positive number and that bracket. So, can we assume that the HPS business has probably bottomed out and it's not a growth one then it needs business could remain at the level that it currently is.
And lastly on the BFSI business, are we seeing some impact of the continuous in-sourcing especially by the likes of large clients like UVS and all and are we hearing anything on that front in terms of a business impact?
是。 嗨,谢谢你提出我的问题。 所以,阿比德,基本上我的一些关键垂直。 因此,如果您在本季度看到,我们的欧洲地理业务也报告了按固定汇率计算的Y-on-Y下降。 所以,如果你能对这些数字有所了解。
此外,其次,在医疗保健业务方面,我认为在八九个季度以来,您第一次看到积极的,虽然是边际的,但是一个正数和那个括号。 那么,我们是否可以假设HPS业务已经触底,并且它不是增长,那么它需要的业务可以保持在目前的水平。
最后在BFSI业务上,我们是否看到了持续内包的影响,特别是像UVS这样的大客户等所有人,我们是否在业务影响方面听到了这方面的任何信息?
Abidali Neemuchwala
So, well, Vibhor, as you know I will not make comments on any specific customer. The Continental Europe softness that you see is primarily an intersection of European banking, capital markets globally and their European part as well as Wipro-specific for the manufacturing business in Europe. So that kind of – and as you know, Continental Europe business consists of these two verticals quite significant share.
So, you see softness in our Continental European business. But I feel, could that, we have started to win deals over there. We have got a good pipeline of deals and hopefully we should be back to a positive trajectory on that one.
On health, while you know, as I said, we see good traction in our core health business. The HPS piece, I would still keep it as uncertain. But we have Bill Stith with us who heads our health vertical and I will ask him to give some color on the health business.
所以,好吧,Vibhor,如你所知,我不会对任何特定客户发表评论。 您看到的欧洲大陆的软弱主要是欧洲银行业,全球资本市场及其欧洲部分的交叉点,以及针对欧洲制造业务的Wipro。 所以,正如你所知,大陆欧洲业务由这两个垂直行业组成,占有相当大的份额。
因此,您看到我们的欧洲大陆业务的疲软。 但我觉得,那可能,我们已经开始赢得那里的交易。 我们已经有了很好的交易渠道,希望我们应该回到这个问题的积极轨道上。
关于健康,虽然你知道,正如我所说,我们看到我们的核心健康业务有良好的吸引力。 HPS片,我仍然会保持不确定性。 但是我们有比尔史蒂斯和我们一起领导我们的健康垂直,我会请他为健康事业提供一些颜色。
Bill Stith
Yes, so, for health, we still see softness in the ACA. Although we are seeing some trends such as changes in California around individual mandate and member enrollments across leveling out. And so, while we are guarded on HPS, we've continued to build the pipeline as Abid mentioned, especially in our peer provider to compensate which is translated to the flattening you've seen over the last couple of quarters.
So, we see that that will continue and in fact are bullish that the deal pipeline that we see will translate into second half growth.
是的,所以,为了健康,我们仍然看到ACA的柔软。 虽然我们看到了一些趋势,例如加利福尼亚州围绕个人任务的变化以及会员注册的整体变化。 因此,虽然我们对HPS持谨慎态度,但我们仍然继续像阿比德所提到的那样建立管道,特别是在我们的同行提供商中,以弥补这一点,这转化为您在过去几个季度所看到的扁平化。
因此,我们认为这将持续,实际上看好我们看到的交易渠道将转化为下半年的增长。
Vibhor Singhal
So, would it be fair to say that we could probably continue this positive territory, though however marginal it might be, we could probably continue this healthcare business?
那么,公平地说我们可能会继续保持这种积极的领域,尽管它可能是微不足道的,但我们可能会继续这种医疗保健业务吗?
Bill Stith
Yes. Yes, you could – that's exactly right. So we are expecting that continuing to see that and are expecting growth to further in to compensate for any challenges that we see further in the ACA.
是。 是的,你可以 - 这是完全正确的。 因此,我们期待继续看到这一点,并期望进一步增长,以弥补我们在ACA中看到的任何挑战。
Vibhor Singhal
So, that's great. And actually, Abid on the – basically, insourcing part, you can skip the individual slide question, but are we hearing any noises about more insourcing either from U.S. or from European clients or from potential customers?
所以,那很好。 实际上,Abid在 - 基本上是内包部分,您可以跳过单个幻灯片问题,但我们是否听到有关更多来自美国或欧洲客户或潜在客户的内部消息的声音?
Abidali Neemuchwala
Nothing compared to what we have been seeing over the last couple of years in the banking and financial services, specifically. And we've gained market share over the last couple of years.
与过去几年我们在银行和金融服务领域所看到的相比,没有什么比得上。 而且我们在过去几年中获得了市场份额。
Vibhor Singhal
Okay. That's good to hear. Thanks a lot for taking my questions and wish you all the best.
好的。 听起来还不错。 非常感谢您提出我的问题并祝您一切顺利。
会议主持员
Thank you. The next question is from the line of Madhu Babu from Centrum Broking. Please go ahead.
谢谢。 接下来的问题来自Centrum Broking的Madhu Babu系列。 请继续。
Madhu Babu
Sir, growth continues to remain tepid. So one of our peer has taken a step fall in margins over the last four, five quarters and have seen some acceleration in TCV win and growth momentum. So would that be a similar strategy, which would be useful for us?
主席先生,增长仍然不温不火。 因此,我们的一位同行在过去四,五个季度的利润率已经下降了一步,并且看到了TCV获胜和增长动力的一些加速。 那么这是一个类似的策略,对我们有用吗?
Abidali Neemuchwala
So, we do believe that we have to make the right investment in our business to build capability which enables us to differentiate in the market and drive growth. I think a couple of years back we did take that call and made the right investments.
Today I feel very good about our investments and our capability, our win rates and the leadership position that we have as I have shared last time in the total number of reports that we participate, majority of those reports we get leadership position in our capabilities.
So right now, I don't see a need for trading margin for growth purely from a deal buying or pricing perspective. We believe in maintaining a very disciplined growth which is sustainable on the long-term and hence, apart from the investments that we will make in capabilities, I don't see trading margins for growth as a strategy.
因此,我们确实相信我们必须对我们的业务进行正确的投资,以建立能力,使我们能够在市场中脱颖而出并推动增长。 我想几年前我们确实采取了这一呼吁并做出了正确的投资。
今天,我对我们的投资和能力,我们的赢率以及我们上次在我们参与的报告总数中分享的领导地位感到非常满意,大多数报告我们在我们的能力中处于领先地位。
所以现在,我认为纯粹从交易购买或定价角度来看,不需要为增长提供交易保证金。 我们相信保持一个非常有纪律的增长,这是长期可持续的,因此,除了我们将在能力方面进行的投资之外,我不认为增长的交易利润率是一种策略。
Madhu Babu
And we have been a relatively acquisitive company. So – but there has been some slowdown in momentum there. So I think with this kind of buyback tax and would we start to explore acquisitions more aggressively rather than returning more money to shareholders?
我们一直是一家相对贪婪的公司。 所以 - 那里的势头有所放缓。 所以我认为有了这种回购税,我们是否会开始更积极地探索收购而不是向股东返还更多资金?
Abidali Neemuchwala
So, I will let Jatin answer the capital allocation piece, but as a strategy, we clearly have for every vertical, every market and every service line clearly articulated three year strategy in which we identify white spaces where if we get the right asset, an acquisition could accelerate our growth or give us differentiation and when we find the right asset and when we find it at the right price, we will not be shy of making an acquisition and improving our ability to serve our customers.
So, from that perspective, the acquisition strategy doesn't change. We just as, Jatin mentioned, we announced an acquisition last quarter and we will be closing it sometime during this quarter post regulatory approvals. So, I don't see our strategy on acquisitions changing, specifically to – and we have sufficient cash in our balance sheet in spite of the capital that we return to our shareholders.
所以,我会让Jatin回答资本分配问题,但作为一种策略,我们显然已经为每个垂直,每个市场和每个服务线明确阐述了三年战略,在这个战略中我们确定了白色空间,如果我们获得了正确的资产, 收购可以加速我们的增长或给我们带来差异化,当我们找到合适的资产时,当我们找到合适的价格时,我们不会羞于进行收购并提高我们为客户服务的能力。
因此,从这个角度来看,收购策略并没有改变。 我们就像Jatin提到的那样,我们在上个季度宣布了一项收购,我们将在监管部门批准后的这个季度的某个时间关闭它。 因此,我不认为我们的收购策略会发生变化,特别是我们的资产负债表中有足够的现金,尽管我们会向股东返还资金。
Jatin Dalal
Madhu, I will just numerically supplement what Abid said that, we are sitting at a $4.6 billion net of debt cash as of June end. And even if one were to assume that $1.5 billion of that would get paid out as part of the buyback, we will be still close to $3.1 billion of cash on net of debt and the largest cash payout that we have made in a span of twelve months have been $1 billion.
So, we can assure you that our payout policy is more than factors in the use of cash that we could find on M&A. Our choice is based on the criteria that Abid mentioned.
Madhu,我将在数字上补充阿比德所说的,截至6月底,我们的债务现金净额为46亿美元。 即使有人假设其中15亿美元将作为回购的一部分得到支付,我们仍将接近31亿美元的债务净额现金和我们在12个月内支付的最大现金支出 几个月已经达到10亿美元。
因此,我们可以向您保证,我们的支付政策不仅仅是我们在并购中可以找到的现金使用的因素。 我们的选择基于Abid提到的标准。
Madhu Babu
And last one from my side, just on Digital, which are the verticals where we are seeing strong momentum from our side? Is it the B2C verticals, like retail, consumer, or even the late adopters like energy, utilities and all which where you are seeing some transformational spend? Thanks.
最后一个来自我自己,就是Digital,这是我们看到来自我们方面的强劲动力的垂直方向? 它是B2C垂直市场,如零售业,消费者业,甚至是能源,公用事业等后期采用者,以及所有你看到转型支出的人? 谢谢。
Abidali Neemuchwala
Rajan who is our President of the Digital business, I'll let him address.
Rajan是我们数字业务的总裁,我会让他解决。
Rajan Kohli
So, we are seeing quite broad based interest in Digital. Digital is now mainstream. It is true that a couple of years back the initial interest was more from the B2C vertical. But increasingly, it is now very broad based.
Health for example, where we have shown growth this quarter is also now leveraging Digital quite well. BFSI and CBU clearly are the industries where Digital is most penetrated and they are B2C. But increasingly I think the difference will increase between the leverage of Digital across all industries. Thank you.
因此,我们看到了对Digital的广泛兴趣。 数字现在是主流。 确实,几年前最初的兴趣更多来自B2C垂直。 但是越来越多,它现在已经非常广泛。
例如,我们本季度业绩增长的健康状况现在也很好地利用了Digital。 BFSI和CBU显然是Digital最具渗透性的行业,它们是B2C。 但越来越多的人认为,Digital在所有行业的杠杆作用之间会有所不同。 谢谢。
Madhu Babu
Okay sir. Thanks.
好的,先生。 谢谢。
会议主持员
Thank you. The next question is from the line of Aniket Pande from Prabhudas Lilladher. Please go ahead.
谢谢。 接下来的问题来自Prabhudas Lilladher的Aniket Pande。 请继续。
Aniket Pande
Hi, thank you for the opportunity. Sir, last quarter you have mentioned that the growth guidance was weaker because there was a delay into the completion of large program in March quarter. And there was also delay in award of couple of deals since BFSI. Can we get an update on that? Thank you.
嗨,谢谢你的机会。 主席先生,上个季度你提到增长指引较弱,因为3月季度大型项目完成延迟。 自BFSI以来,还有一些交易被推迟。 我们可以得到更新吗? 谢谢。
Abidali Neemuchwala
As I mentioned in my earlier response, we do see some of those engagements that we were expecting to start getting started. But it's still 50:50 as I said towards the end of last quarter and early this quarter. We've got couple of deals that we had one, but were pending contract signing and start signal for almost four or five months. We have got it.
There are still a few deals which again, we are the preferred partner but we have not got the go ahead. So I would still be watchful although I am a little more optimistic now than I was at the beginning of last quarter.
正如我在之前的回复中所提到的,我们确实看到了一些我们期待开始的参与。 但是,正如我在上个季度末和本季度初所说的那样,它仍然是50:50。 我们有一些交易,我们有一个,但正在等待合同签署和启动信号将近四五个月。 我们得到了它。
还有一些交易再次,我们是首选的合作伙伴,但我们没有继续前进。 所以我仍然会注意到,尽管我现在比上一季度开始时更加乐观。
Aniket Pande
Okay. And sir one more question, you have added three clients in your $100 million bucket lease. So these clients would be into which segments?
好的。 还有一个问题,你在1亿美元的桶装租约中增加了三个客户。 那么这些客户会进入哪些细分市场?
Jatin Dalal
So, Aniket, as you know, we don't break out the name or segments where they belong to. But I can tell you that they represent diverse verticals and not just one.
所以,Aniket,如你所知,我们不会突破它们所属的名称或部分。 但我可以告诉你,它们代表了不同的垂直行业,而不仅仅是一个。
Aniket Pande
Okay. Thank you.
好的。 谢谢。
会议主持员
Thank you. The next question is from the line of Rahul Jain from Dolat Capital. Please go ahead.
谢谢。 接下来的问题来自Dolat Capital的Rahul Jain。 请继续。
Rahul Jain
Yes, hi. Abid, my question is, given the deferment of closure in some deals from Q1 into Q2, and overall stable demand scenario, so why we think we have the zero to 2% guidance – kind of guidance for Q2? Do we see that deferment kind of a thing to persist on an ongoing basis or is there any dilution for that?
是的,嗨。 Abid,我的问题是,鉴于从第一季度到第二季度的一些交易延期关闭,以及整体稳定的需求情景,那么为什么我们认为我们有零到2%的指导 - 对第二季度的指导? 我们是否认为延期这种事情是持续存在的,还是有任何稀释?
Abidali Neemuchwala
Rahul, as you know, the guidance we give based on what we see at the time we give the guidance and it is a range. As we execute through the quarter, I am hopeful that our momentum may improve some of those deferred deals start execution.
如你所知,Rahul根据我们在给出指导时看到的内容给出了指导,它是一个范围。 当我们执行整个季度时,我希望我们的势头可以改善一些延期交易开始执行。
Rahul Jain
Okay. And Jatin, you know, if you see where this cost items such as interest cost, depreciation, facility expense have seen significant decline sequentially. How much of this is on account of India's 116?
好的。 你知道,如果你看到这个成本项目,如利息成本,折旧,设施费用在哪里,顺序显着下降。 多少这是因为印度的116?
Jatin Dalal
Yes, so, clearly, it has impacted and I think you should see the rhythm going forward. But as you know, IFRS 16 requires us to take out the operating leases and capitalize that as in the balance sheet. So that has had increase, but all I can tell you is that our total operating expense line level, the impact is very small, it's 0.1% also of our revenues.
So, it should not have any material – any impact in terms of the aggregate number. And it also brings out, I think in a way it's a good movement that it brings out any arbitrage on owning versus leasing and everybody's numbers in my view would be more comparable going forward as it happens through this new accounting standard.
是的,所以,显然,它已经受到影响,我认为你应该看到前进的节奏。 但是如您所知,IFRS 16要求我们取消经营租赁并将其资本化,如资产负债表中所示。 所以这已经有所增加,但我可以告诉你的是我们的总营业费用水平,影响非常小,也是我们收入的0.1%。
因此,它不应该有任何材料 - 对总数有任何影响。 它也带来了,我认为在某种程度上它是一个很好的运动,它带来了拥有与租赁的任何套利,并且我认为每个人的数字在未来都会更具可比性,因为它通过这个新的会计准则发生。
Rahul Jain
I understand that, but ideally, all three of them should not have gone down. So is it like, because of earlier charges were higher than what is required as for the new thing and that has led to one-time kind of a lowering on these numbers?
Or is there any other line item where the incremental part has there and that's why we don't see this factor neutralizing because all three being negative means all three has been showing favor.
我理解这一点,但理想情况下,他们三个都不应该失败。 所以是这样的,因为早期的收费高于新事物的要求,这导致一次性降低这些数字?
或者是否有增量部分存在的任何其他行项目,这就是为什么我们没有看到这个因素中立,因为所有三个都是负面意味着所有三个都显示出有利。
Jatin Dalal
Yes, so, Rahul, I would request you to look at a trend on that, because we had an accelerated depreciation hit in quarter four. We had talked about it when we had taken the amortization, acceleration for a part of our platform intangibles in HPS business in quarter four. So, that was anyway going to go away, which has now got replaced with IFRS 16 related depreciation.
是的,所以,Rahul,我会要求你看看这个趋势,因为我们在第四季度加速了折旧。 当我们在第四季度对HPS业务中的部分平台无形资产进行摊销和加速时,我们已经讨论过这个问题。 所以,这无论如何都会消失,现在已经被IFRS 16相关的折旧所取代。
Rahul Jain
Understood. Thanks a lot for the color.
了解。 非常感谢你的颜色。
会议主持员
Thank you. The next question is from the line of Ravi Menon from Elara Capital. Please go ahead.
谢谢。 接下来的问题来自Elara Capital的Ravi Menon。 请继续。
Ravi Menon
Hi, thanks for the opportunity. Maybe, first of all, how much of the ROW decline this quarter would you say due to exit of one profitable program? So, any efforts for restructuring this?
嗨,谢谢你的机会。 也许,首先,由于退出一个有利可图的计划,你会说这个季度有多少ROW下降? 那么,重组的任何努力呢?
Jatin Dalal
Ravi, can I request you to repeat your question? We couldn't quite get it.
拉维,我可以请你重复一下你的问题吗? 我们无法得到它。
Ravi Menon
Yes, I was just asking about the ROW decline this quarter. That seems to be the sharpest decline for this geography segment that we have ever seen. So is this due to deliberate exit of any unprofitable programs and should we correlate some of the margin improvement this quarter to that?
是的,我只是在问这个季度的ROW下降。 这似乎是我们见过的这个地理区域最严重的下降。 这是因为故意退出任何无利可图的计划,我们是否应该将本季度的部分利润率改善与此相关联?
Jatin Dalal
Yes, so, you know the ROW this quarter is due to certain large programs in APJ coming to an end, which have not got replenished. India also is sitting there, but India has been fairly stable or slight growth. But it's really two large programs coming to an end. We are quite optimistic about APJ as we go forward in the quarter, in the year. So, you should see a bounce back during the course of the year there.
是的,所以,你知道本季度的ROW是由于APJ的某些大型项目即将结束,而这些项目还没有得到补充。 印度也坐在那里,但印度相当稳定或略有增长。 但实际上两个大型计划即将结束。 我们对APJ非常乐观,因为我们将在本季度推进。 所以,你应该看到在那一年的过程中反弹。
Ravi Menon
Right. And secondly on the – when we look at the segmental margins, it looks like, your consumer BU and energy, utilities both have declined sharply. So, anything there that you'd like to call out?
对。 其次是 - 当我们看到节段边缘时,看起来,你的消费者BU和能源,公用事业都急剧下降。 那么,你想要喊出什么?
Abidali Neemuchwala
Consumer BU I wouldn't worry too much as I said if you look at the year-on-year number, it's over 7% growth there and that project getting over and delayed to start up has impacted the consumer BU a little but more. And it will bounce back in the next quarter. So, I am not worried at all. But E&U again, we have N.S. Bala the President of our E&U business on the line and Bala, you want to add some color?
消费者BU我不会太担心,因为我说如果看一下同比数字,它的增长率超过7%而且该项目的结束和推迟启动会对消费者BU产生一点影响但更多。 它将在下个季度反弹。 所以,我一点都不担心。 但E&U再次,我们有N.S. Bala是我们E&U业务的总裁和Bala,您想要添加一些颜色吗?
N.S。巴拉
This quarter delayed decisions as far as some of the new opportunities are concerned they are deferred later into Q2. So while we were disappointed about what we get in Q1 the – we see the interim trajectory end towards the latter half of the year. So, that's basically a good color on what we see.
就一些新机遇而言,本季度推迟了决策,推迟到第二季度推迟。 因此,虽然我们对第一季度的情况感到失望,但我们看到临时轨迹将在今年下半年结束。 所以,这基本上是我们所看到的一个好颜色。
Ravi Menon
Thank you. I appreciate that. And one last question if I may on the SRE business. BPS margin seem to be really low. So, but you said that there is some progress and incrementally the margin is improving. But when do you think that we would at least get to a break even? What kind of timeframe do you think we should factor in?
谢谢。 我很感激。 如果我可以参加SRE业务,还有最后一个问题。 BPS利润似乎非常低。 所以,但你说有一些进步,并且渐进地保证金正在改善。 但是你认为我们什么时候至少可以达到收支平衡? 你认为我们应该考虑什么样的时间表?
Jatin Dalal
Sure, Ravi. So we – our – you know, the way we had carved out this segment because we believe that we need to build a different execution rhythm around this business. And we are very happy with the progress that we are making. Now some of this progress also means that we have to remain resilient and invest disproportionately to complete certain programs which are a little onerous right now.
But the right thing to do for the company is to complete and exit with a happy and good customer satisfaction. And with that intent, we remain – we have remained invested in quarter four to quarter one. We could have a little bit more of that phase during the course of this year. But as you rightly mentioned, the trajectory is that of improvement and we hope to remain on that trajectory.
当然,拉维。 所以我们 - 我们 - 你知道,我们开辟了这个细分市场的方式,因为我们认为我们需要围绕这个业务建立不同的执行节奏。 我们对我们正在取得的进展感到非常满意。 现在,这方面的一些进展也意味着我们必须保持弹性并不成比例地投资,以完成某些现在有点繁重的计划。
但对公司来说,正确的做法是以愉快和良好的客户满意度完成并退出。 有了这个意图,我们仍然存在 - 我们仍然在第四季度到第一季度进行投资。 在今年的过程中,我们可以进一步了解这个阶段。 但正如你正确地提到的那样,轨迹是改进的轨迹,我们希望继续保持这一轨迹。
Ravi Menon
Great. Thank you. I appreciate it. Best of luck.
非常好。 谢谢。 我很感激。 祝你好运。
会议主持员
Thank you. The next question is from the line of Sudheer Guntupalli from Ambit Capital. Please go ahead.
谢谢。 接下来的问题来自Ambit Capital的Sudheer Guntupalli。 请继续。
Sudheer Guntupalli
Yes, good evening gentlemen. Thanks for the opportunity. Just a clarification on one of the questions asked earlier on buyback. I understand that we continue with the intention of going ahead with buyback in this year. But are we also confirming that the capital return policy of Wipro over the medium-term will not really change because of any potential taxation changes?
是的,晚上好先生们。 谢谢你的机会。 只是澄清之前提出的有关回购的问题之一。 我知道我们继续打算在今年继续回购。 但是,我们是否也确认Wipro中期的资本回报政策不会因为任何潜在的税收变化而真正改变?
Jatin Dalal
As you know, our capital return policy has always been independent of the mode in which we have been able to return the cash. We have said 45% to 50% of our net profit and there are various parameters there. So I want to emphasize net 45% to 50% of net profit we will return every year.
When it happens through buyback and the frequency is slightly different, we have said that that is over a block of period and therefore, we will continue that. There is no change in that philosophy. We have always used dividend and buyback as a mode and we will continue to evaluate what is the most appropriate way to find a cash return execution for the shareholders.
如您所知,我们的资本回报政策始终独立于我们能够返还现金的模式。 我们已经说过我们净利润的45%到50%,那里有各种各样的参数。 所以我想强调每年净回报的净利润的45%到50%。
当它通过回购发生并且频率略有不同时,我们已经说过这是一段时间,因此,我们将继续这样做。 这种哲学没有变化。 我们一直使用股息和回购作为一种模式,我们将继续评估什么是最适合为股东寻找现金回报的方法。
Sudheer Guntupalli
Sure sir. Thanks. And secondly on year-on-year basis, if you look at IT services delivered almost 5.9 percentage kind of growth. But the large part of this is actually coming from two service lines, one is Digital operations and platforms and other is data analytics and the AI which are roughly 20% of our overall business. So does that concentrated growth concern you a bit?
当然先生。 谢谢。 其次,与去年同期相比,如果你看一下IT服务提供了近5.9%的增长率。 但其中很大一部分实际上来自两条服务线,一条是数字运营和平台,另一条是数据分析和人工智能,约占我们整体业务的20%。 这种集中增长对你有点关注吗?
****Bhanumurthy
Sudheer, this is Bhanu here. Sudheer, if you look at the growth across the service lines, as you mentioned, we are seeing growth across all the services that are very critical for the digital transformation of our customers. That includes the Cloud Infrastructure Services, that includes the Data Analytics and AI along with the Digital operations.
We do see – this quarter we have seen slowness in the application services due to the fact that some of the programs that got completed and there has been a delay in the start of new transformation programs. On the Engineering Services side, we do see certain amount of softness right now.
But we do believe that we are making significant investments on the Engineering Services side and we will see momentum soon in that. Harmeet, if you are on the call, Harmeet if you can comment about the Engineering Services please.
Sudheer,这是Bhanu在这里。 更重要的是,如果你看一下服务项目的增长情况,正如你所提到的那样,我们看到所有服务的增长对于客户的数字化转型至关重要。 其中包括云基础架构服务,其中包括数据分析和人工智能以及数字操作。
我们确实看到 - 本季度我们看到应用程序服务的速度缓慢,因为有些程序已经完成并且新转换程序的启动有所延迟。 在工程服务方面,我们现在确实看到了一定程度的柔软性。
但我们确实相信我们正在对工程服务方面进行大量投资,我们很快就会看到动力。 Harmeet,如果你在电话,Harmeet,如果你能评论工程服务请。
Harmeet Chauhan
Sure Bhanu. This is Harmeet here. Just to take on what Bhanu said, the Engineering business is having some softness in the last quarter and we will update with RJ and the operations in that at a very aggressive pace in the second half of this year, we will start to see what the trajectory.
We are getting the business where is customer is spending dollar and we started to see increased conversion from there. So we should start seeing more in the second half in this year in that business.
当然是巴努。 这是Harmeet。 为了说明Bhanu所说的,工程业务在上个季度有些疲软,我们将在今年下半年以极其激进的步伐更新RJ和其中的业务,我们将开始看看 弹道。
我们正在开展客户花费美元的业务,我们开始看到从那里开始增加转换。 因此,我们应该在今年下半年开始在该业务中看到更多。
Sudheer Guntupalli
Sure sir. Thanks. And all the best for the rest of the year.
当然先生。 谢谢。 并且在今年剩下的时间里一切顺利。
会议主持员
Thank you. The next question is from the line of Moshe Katri from Wedbush Securities. Please go ahead.
谢谢。 接下来的问题来自Wedbush Securities的Moshe Katri。 请继续。
Moshe Katri
Hey, thank you very much. Two questions for you. First, can you clarify whether there was any inorganic growth during the quarter? So, especially if we look at constant currency sequential growth, so, was there any contribution from acquisitions in percentage points?
And then, you indicated that you have some softness in BFSI during the quarter. Are we talking about project delays? Are we talking about project cancellations? Any of that color could be helpful. Thank you very much.
嘿,非常感谢你。 两个问题给你。 首先,您能否澄清本季度是否存在无机增长? 因此,特别是如果我们看一下恒定的货币连续增长,那么收购的百分点是否有任何贡献?
然后,你表示你在本季度的BFSI有些软弱。 我们在谈论项目延迟吗? 我们在谈论项目取消吗? 任何这种颜色都可能有所帮助。 非常感谢你。
Abidali Neemuchwala
In this quarter, there was zero contribution on the comparable numbers that you see from any acquisitions. And BFSI as I mentioned, it was more to do with some of the big - early beginning of the year uncertainty that we saw in the capital markets which had an impact on some of their immediate spending on digital programs that we were doing.
Typically, what happens in financial services institutions that a nature of Digital work where most of our Digital – most of our work is Digital happens in sprints or in an agile format where customers are able to switch on and switch off the discretionary spend at a relatively shorter cycle compared to historic fixed price long-term run engagements.
And that is where we saw slowdown. Some of that as I said is coming back. Some of that we will have to watch through quarter two to see how quickly they come back. I think the need for the Digital spend is quite high for those institutions and we don't believe that it'll come back.
It could just be a matter of time as they assess how they want to go about spending in the new reality of interest based on other macro environments in their business.
在本季度,您从任何收购中看到的可比数字的贡献为零。正如我所提到的那样,BFSI更多地与一些重要的事情有所关系 - 我们在资本市场看到的年初的不确定性对我们正在进行的数字项目的一些直接支出产生了影响。
通常情况下,金融服务机构中发生的事情就是数字化工作本质上我们的大部分数字工作 - 我们的大部分工作都是数字化的,这种情况发生在短跑或敏捷格式中,客户可以在这种情况下开启和关闭可自由支配的支出。与历史固定价格长期运行相比,周期更短。
这就是我们看到放缓的地方。正如我所说的一些回归。其中一些我们将不得不关注第二季度,看看他们回来的速度有多快。我认为对于这些机构而言,数字支出的需求相当高,我们不相信它会回来。
可能只是时间问题,因为他们根据业务中的其他宏观环境评估他们希望如何在新的利益现实中花钱。
Moshe Katri
Is your new guide is the guide for the next quarter factoring some of that recovery or not really? Are you being conservative at this point?
您的新指南是否是下一季度的指南,考虑到某些恢复或不是真的? 你现在保守吗?
Jatin Dalal
So, Moshe, we are not either conservative or aggressive. We have a range. So, if it does pickup during the course of the quarter, you will see it in the numbers that flow in.
所以,摩西,我们既不保守也不咄咄逼人。 我们有一个范围。 因此,如果它在本季度期间确实提货,您将在流入的数字中看到它。
Moshe Katri
Perfect. Thanks a lot.
完善。 非常感谢。
会议主持员
Thank you. Ladies and gentlemen, that was the last question. I now hand the conference over to Ms. Aparna Iyer for closing comments.
谢谢。 女士们,先生们,这是最后一个问题。 我现在将会议交给Aparna Iyer女士,以便结束评论。
Aparna Iyer
Thank you all for joining the call today. In case we couldn't take any of your questions, please feel free to reach out to the Investor Relations team. Thank you all and have a good day and good night.
谢谢大家今天加入这个电话会议。 如果我们无法解答您的任何问题,请随时联系投资者关系团队。 谢谢大家,祝大家有个美好的一天。
会议主持员
Thank you very much. Ladies and gentlemen, on behalf of Wipro, that concludes this conference. Thank you for joining us and you may now disconnect your lines.
非常感谢你。 女士们,先生们,代表Wipro,结束了本次会议。 感谢您加入我们,您现在可以断开您的线路。
相关问题
Wipro Ltd ADS 电话会议
Wipro Ltd ADS 财务报告
互联网券商的港股、美股开户教程
如果您对美股 或者 港股也感兴趣, 或者想要了解如何开户, 可以加我wechat: xiaobei006006, 同时也可以拉您进美股交流群哦。
最后的最后 祝大家都有一个美好的投资生活哦。
大家也可以关注【美股指南】公众号, 即可获得《小白投资美股指南(雪球「岛」系列)》电子书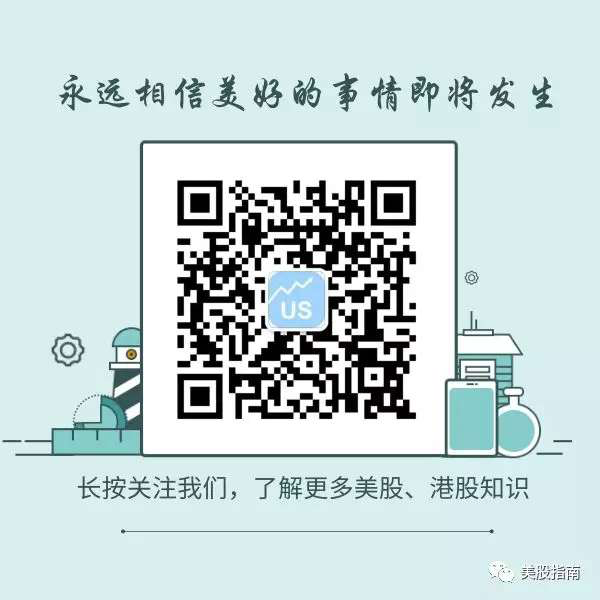 ---
写在最后
---
暂无回复。