Yatra Online,Inc。(YTRA) Ebix 收购 Yatra 在线电话会议 (成绩单)
Yatra Online, Inc. (NASDAQ:YTRA) Ebix Acquisition of Yatra Online Conference Call July 19, 2019 8:00 AM ET
Yatra Online,Inc。(纳斯达克股票代码:[YTRA])Ebix收购Yatra在线电话会议2019年7月19日美国东部时间上午8:00
公司参与者
Darren Joseph - Corporate VP of Finance & HR, Ebix Inc
Robin Raina - Chairman & CEO, Ebix Inc
Dhruv Shringi - CEO, Yatra Online
Darren Joseph - Ebix公司财务与人力资源公司副总裁
Robin Raina - Ebix公司董事长兼首席执行官
Dhruv Shringi - Yatra Online首席执行官
电话会议参与者
Jeff Van Rhee - Craig-Hallum
Philip Fine - Constantia Capital
Peter Mondejar - Tripletail Capital
Allen Klee - Maxim Group
Andrew Curran - University of Notre Dame
Jed Kelly - Oppenheimer
Chris Boova - Columbia
Jeff Van Rhee - Craig-Hallum
Philip Fine - Constantia Capital
Peter Mondejar - Tripletail Capital
Allen Klee - Maxim Group
Andrew Curran - 圣母大学
杰德凯利 - 奥本海默
Chris Boova - 哥伦比亚
会议主持员
Good day everyone, and welcome to the Ebix Acquisition of Yatra Online Conference Call. Today's conference is being recorded. On the call today we have Darren Joseph, Robin Raina and Dhruv Shringi.
At this time, I would like to turn the conference over to Darren Joseph. Please go ahead.
大家好,欢迎来到Ebix收购Yatra在线电话会议。 今天的会议正在录制中。 在今天的电话会议上,我们有Darren Joseph,Robin Raina和Dhruv Shringi。
在这个时候,我想把会议转交给达伦约瑟夫。 请继续。
达伦约瑟夫
Thank you. Some of our discussion and responses to your questions may contain forward-looking statements, including but not limited to, statements about the expected completion of the merger and the timing thereof and the satisfactory labor of any conditions on the consummation of the merger, there can be no assurances of the merger we consummated.
Generally, these forward-looking statements can be identified by the use of forward-looking terminology such as anticipate, believe, estimate, expect, intend, will, project, seek, seen, should and similar expressions. Such statements include, among other things management believes estimates and projections as well as our strategic and operational plans.
Finally, discussions regarding the acquisitions for implication purposes only and is neither an offer to purchase nor its solicitation of an offer to sell any securities nor is a substitute for any offer material of Ebix and its acquisition subsidiary will file with the SEC. No offer of securities shall be made except by means of a prospectus meaning requirements of section 7 of the Securities Act of 1933, as amended, or an exception there from and otherwise in accordance with applicable law. The proposed transaction involving Ebix and Yatra will be submitted to the shareholders of Yatra for their consideration.
In connection with the proposed transaction between Ebix and Yatra, Ebix intends to file a registration statement on Form S4. Yatra intends to file report of foreign private issuer on Form 6K, which will contain a proxy statement prospectus concerning the proposed merger and Yatra will mail the joint proxy statement prospectus to its shareholders. This report is not a substitute for the registration statement and proxy statement prospectus that Ebix and Yatra will file with the SEC or any other documents that Ebix or Yatra may file with the SEC or send to shareholders of Yatra in connection with the proposed transaction.
Before making any voting decision Yatra's investors and shareholders are urged to read the registration statement and proxy statement prospectus, including any amendments or supplements thereto regarding the proposed transaction when they become available because it will contain important information. Investors and shareholders may obtain free copies of the proxy and statement prospectus and S4 when they become available and any other documents filed by Ebix and Yatra with the SEC at the SEC's website at www.sec.gov.
In addition, free copies of the proxy statement prospectus when available and Yatra's other SEC filings are also available on the Yatra's website at www.yatra.com.
I will now turn the call over to Robin and Dhruv.
谢谢。我们对您的问题的一些讨论和回答可能包含前瞻性陈述,包括但不限于有关合并预期完成的陈述及其时间以及任何条件对完成合并的满意劳动,可以不能保证合并我们完成。
通常,这些前瞻性陈述可以通过使用前瞻性术语来识别,例如预期,相信,估计,期望,意图,意志,项目,寻求,看见,应该和类似的表达。此类声明包括管理层认为的估计和预测以及我们的战略和运营计划。
最后,关于仅为了暗示目的进行收购的讨论,既不是购买要约,也不是要求出售任何证券的要约,也不能替代Ebix及其收购子公司的任何要约材料,而是向SEC提交。除非通过招股说明书表示经修订的1933年证券法第7节的要求,或者适用法律规定的例外情况,否则不得提供任何证券。涉及Ebix和Yatra的拟议交易将提交给Yatra的股东供其考虑。
关于Ebix和Yatra之间拟议的交易,Ebix打算在表格S4上提交注册声明。 Yatra打算在表格6K上提交外国私人发行人的报告,该报告将包含有关拟议合并的代理声明招股说明书,Yatra将向联合代理声明招股说明书邮寄给其股东。本报告不能替代Ebix和Yatra将向美国证券交易委员会提交的注册声明和代理声明说明书或Ebix或Yatra可能向美国证券交易委员会提交的任何其他文件或发送给Yatra股东的有关拟议交易的文件。
在作出任何投票决定之前,敦促Yatra的投资者和股东阅读注册声明和代理声明招股说明书,包括有关拟议交易的任何修订或补充,因为它将包含重要信息。投资者和股东可以获得代理和声明招股说明书和S4的免费副本,以及Ebix和Yatra在美国证券交易委员会网站www.sec.gov上向美国证券交易委员会提交的任何其他文件。
此外,Yatra的网站www.yatra.com上还提供了代理声明招股说明书的免费副本以及Yatra的其他SEC备案文件。
我现在将把这个电话转给Robin和Dhruv。
Robin Raina
Thank you, Darren. Let me start with a few opening remarks and I'll basically keep it very brief and we will open it up for questions after that. I think we're very excited with this acquisition. We feel that this acquisition will lend itself to significant synergies and emergence of Ebix as India's largest and most profitable services company, besides helping us achieve that goal of becoming the largest enterprise financial exchange in the Asian subcontinent. Over the last few months, we have very closely with Yatra during a due diligence evolved a detailed synergistic plan, that once fully executed, we believe can provide between $0.40 to $0.75 of accretion in the non-GAAP Ebix EPS.
We're obviously very excited by the cross-selling opportunities that this combination provides us, while helping us further with some of the revenue growth that we have. We're targeting, as I have previously said in my investor calls, we're targeting revenue of somewhere close to 145 million to 150 million a quarter by the end of this year or as soon as this acquisition gets closed. We believe, post the acquisition of Yatra our quarterly run rate would be around $145 million to $150 million in quarter in India and that lends itself to significant synergies and also to significant value for an IPO that we are presently thinking of in the second quarter of 2020.
Having said that, I think -- that's basically my initial remarks, I think I would just close that by saying, that we're extremely excited by the leadership team that we are going to inherent from Yatra. And Dhruv and Maneesh, we have that the founders of Yatra, we feel they will help us tremendously with evolving an integrated Ebix travel brand that can lead in the Indian market and also allow us further expansion across the world, not only in terms of travel but also in terms of all the cross-selling opportunities that it offers.
Darren,谢谢你。让我先谈一些开场白,我基本上会非常简短,之后我们会提出问题。我想我们对此次收购感到非常兴奋。我们认为此次收购将有助于Ebix作为印度最大和最赚钱的服务公司的重要协同效应和出现,除了帮助我们实现成为亚洲次大陆最大的企业金融交易所的目标。在过去的几个月中,我们与Yatra密切合作,在尽职调查中制定了详细的协同计划,一旦完全执行,我们认为可以在非GAAP Ebix EPS中提供0.40美元至0.75美元的增值。
我们显然对这种组合为我们提供的交叉销售机会感到非常兴奋,同时帮助我们进一步实现了一些收入增长。正如我之前在投资者电话中所说,我们的目标是,到今年年底或者一旦收购完成,我们的收入目标是每季度接近1.45亿至1.5亿。我们认为,收购Yatra后,我们在印度的季度运营利率将在1.43亿美元至1.5亿美元左右,这有助于实现重大的协同效应,同时也为我们目前在第二季度考虑的IPO带来巨大的价值。 2020年
话虽如此,我认为 - 这基本上是我最初的评论,我想我只会说,我们对Yatra固有的领导团队非常兴奋。而Dhruv和Maneesh,我们拥有Yatra的创始人,我们认为他们将极大地帮助我们发展一个可以在印度市场领先的综合Ebix旅游品牌,并且还允许我们在全球范围内进一步扩展,不仅仅是在旅行方面但也就其提供的所有交叉销售机会而言。
Dhruv Shringi
Thank you, Robin. Just to add a few things, especially I would want to thank everyone for joining us today and I also want to eco Robin's sentiment about how excited we are about this combination and what it means for our company and our shareholders. We started Yatra in 2006 with the mission of creating happy travelers. I'm happy to say we've successfully done just that as we've built Yatra into one of India's most well-recognized e-commerce brands going to become the leading corporate travel service provider with more than 800 corporate customers and one of the largest consumer travel companies in India. We believe this combination with Ebix will enable us to continue on that successful path.
Furthermore, this transaction provides our shareholders with the opportunity to participate in the significant upside potential of one of the fastest growing multinational on-demand software and e-commerce companies in the world, Ebix.
As Robin said, following completion of this transaction, Yatra will become a part of the EbixCash's travel portfolio alongside their brands like Via and Mercury and will continue serving customers under our Yatra brand.
Ebix Travels business is highly complementary to Yatra's platform and combining with Ebix will enable us to better serve our customers. This includes the opportunity to leverage Ebix's leading foreign exchange solutions which offer a wide variety of services to foreign travelers from 32 international airports. As part of our larger diversified organization with the necessarily scale and resources to be a leader in India's dynamic travel market, we will provide more options and an enhance experience for our joint customers and we will be an even stronger partner to our airline, hotel, car rental and other businesses we work with.
We're confident that combining Yatra's loyal customer base, comprehensive service offering and multichannel platform with Ebix's complementary businesses will create a leading online travel platform in India's largest corporate travel platform that will capture growth opportunities and deliver enhanced value to our shareholders. As we have gotten to know the Ebix team and planning for this transaction, we have been very impressed by their team members passion and dedication and we firmly believe that they are an ideal partner for Yatra.
We're pleased to deliver this transaction for the benefit of our shareholders and look forward to working with Robin and the team at Ebix as we begin a new phase of our growth and enhance value creation. Finally, I also want to take a moment to thank our employees for their tireless commitment and dedication to Yatra. None of this would have been possible without their hard work.
I'm going to now turn it over to Robin to take this forward for us. Robin?
谢谢你,罗宾。只是为了补充一些事情,特别是我想感谢大家今天加入我们,我也希望生态罗宾对我们对这种组合的兴趣以及它对我们公司和股东意味着什么感到兴奋。我们在2006年创立了Yatra,其使命是创造快乐的旅行者。我很高兴地说,我们已经成功地做到了这一点,因为我们已经将Yatra打造成印度最知名的电子商务品牌之一,成为领先的企业旅游服务提供商,拥有800多家企业客户,其中一家印度最大的消费旅游公司。我们相信这种与Ebix的结合将使我们能够继续走这条成功之路。
此外,此次交易为我们的股东提供了参与全球发展最快的跨国按需软件和电子商务公司之一Ebix的巨大上行潜力的机会。
正如Robin所说,在完成此次交易后,Yatra将成为EbixCash旅游产品组合的一部分,与Via和Mercury等品牌一起,并将继续以Yatra品牌为客户提供服务。
Ebix Travels业务与Yatra的平台高度互补,与Ebix相结合将使我们能够更好地为客户服务。这包括利用Ebix领先的外汇解决方案的机会,该解决方案为来自32个国际机场的外国游客提供各种服务。作为我们更大的多元化组织的一部分,我们必须拥有规模和资源,成为印度动态旅游市场的领导者,我们将为我们的共同客户提供更多选择和增强体验,我们将成为我们航空公司,酒店的更强大的合作伙伴,汽车租赁和我们合作的其他业务。
我们相信,将Yatra的忠实客户群,全面的服务产品和多渠道平台与Ebix的互补业务相结合,将在印度最大的企业旅游平台中创建一个领先的在线旅游平台,该平台将抓住增长机遇,为股东创造更高的价值。由于我们已经了解了Ebix团队并计划了这项交易,我们对团队成员的热情和奉献精神印象深刻,我们坚信他们是Yatra的理想合作伙伴。
我们很高兴为了股东的利益而进行此项交易,并期待与我们在Ebix的Robin和团队合作,开始我们的增长新阶段并提升价值创造。最后,我还要花一点时间感谢我们的员工对Yatra的不懈承诺和奉献。没有他们的辛勤工作,这一切都不可能实现。
我现在要把它转交给罗宾来为我们带来这个。罗宾?
Robin Raina
I think without any further ado, I'll basically hand it over to the operator, if you could please open it up for questions please.
我认为没有任何进一步的麻烦,我基本上会把它交给操作员,如果你可以请打开它来提问。
问答环节
[Operator Instructions] Our first question today is from Jeff Van Rhee from Craig-Hallum.
[操作员说明]我们今天的第一个问题来自Craig-Hallum的Jeff Van Rhee。
Jeff Van Rhee
A couple of questions for me. First, Dhruv welcome and certainly we're going to learn a lot more about your business and as you integrate with Ebix. Just wondering if you could take a minute and talk about your core differentiation of the platform, both on the consumer as well as the corporate side and then in the context of talking about each of those sub-segments, talk to us maybe just briefly about what are your core points of differentiation there and I have a couple of follow-ups.
对我来说有几个问题。 首先,Dhruv欢迎,当然我们将会更多地了解您的业务以及与Ebix集成。 只是想知道你是否可以花一点时间谈论你在平台上的核心差异,无论是在消费者还是在企业方面,然后在谈论每个子细分市场的背景下,可以简单地谈谈我们 那里你的核心差异点是什么,我有几个跟进。
Dhruv Shringi
Sure, so hi Jeff. In terms of the platforms let me start with the platform on the corporate travel side. Over the course of the last few years, we've built one of India's leading corporate travel platforms and this platform today is deeply integrated into some of the largest organizations in India. These will range from some of the largest banks in India, some of the largest consulting firms in India, some big telecom players. You name the sector and we are available there.
Our product specializes in being able to handle complex workflow solutions for our customers. It integrates expense management solutions where available and it also provides an extremely seamless solution for our customers to manage not just air bookings, but anything beyond that air as well. So it will integrate hotel service, cab rental, bus, emergency transport services, visa services, forex. So all of these multiple products get integrated into one shopping cart literally for our customers.
On the workflow side it has the ability to manage extremely complex workflow solutions, it has the ability to manage complex policy compliance and ensure an end to end seamless integrated performance and platform, from booking to billing for our customers. On the consumer side, Yatra today has the largest inventory of domestic hotels. We've got over 100,000 domestic hotels on our platform and we continue to be the leading platform for domestic hotels in India.
We're also one of the first ones to offer the booking of activities online, we've been participating and partnering with the archaeological survey of India, which is part of the government of India to book all the national tourism sites. We've got a comprehensive bouquet of all for the domestic flight operators, all the international flight operators. So it's a fairly comprehensive one-stop solution that we offer our customers on the travel side, both on the consumer front and on the corporate side.
当然,杰夫,你好。在平台方面,让我从公司旅行方面的平台开始。在过去几年中,我们已经建立了印度领先的企业旅行平台之一,如今这个平台已深深融入印度一些最大的组织。其中包括印度一些最大的银行,一些印度最大的咨询公司,一些大型电信公司。您命名该行业,我们在那里。
我们的产品专注于为客户提供复杂的工作流程解决方案。它集成了可用的费用管理解决方案,它还为我们的客户提供了一个极其无缝的解决方案,不仅可以管理航空预订,还可以管理超出空气的任何事项。因此它将整合酒店服务,出租车租赁,公共汽车,紧急运输服务,签证服务,外汇。因此,所有这些多种产品都可以为我们的客户整合到一个购物车中。
在工作流方面,它能够管理极其复杂的工作流程解决方案,能够管理复杂的策略合规性,并确保从预订到客户账单的端到端无缝集成性能和平台。在消费者方面,Yatra今天拥有国内最大的酒店库存。我们的平台拥有超过100,000家国内酒店,我们将继续成为印度国内酒店的领先平台。
我们也是第一批在线预订活动的人之一,我们一直参与印度的考古调查并与之合作,印度是印度政府预订所有国家旅游景点的一部分。我们为国内航班运营商,所有国际航班运营商提供了全面的花束。因此,它是一个相当全面的一站式解决方案,我们为客户提供旅行方面的服务,无论是在消费者方面还是在企业方面。
Jeff Van Rhee
And so maybe just a follow-up on that, then as you look at the combination here with Ebix, they've built their travel portfolio and they have a bunch of other distribution and other capabilities. Talk about what from your perspective, what are the low hanging synergies from a revenue side?
所以也许只是对此进行跟进,然后当你看到这里与Ebix的组合时,他们已经构建了他们的旅行组合,他们还拥有许多其他分发和其他功能。 从您的角度谈论什么是收入方面的低悬协效?
Dhruv Shringi
So from that perspective I think there are big cross sell opportunities that it offers for our customers base. And this is not limited to what I'm just mentioning out here, but to give you a few instances, Ebix is one of the leading foreign exchange service providers in India and Yatra is one of the largest corporate travel solution provider. We have got over 800 corporate customers on our platform. Now most of our customers are looking for a comprehensive foreign-exchange solution. So that's one simple low hanging fruit which is there. On the front of technology, today we have got multiple technology platforms, multiple technology teams. It creates an opportunity for us to put together a best in class solution combining the best of what Ebix has and what Yatra has.
We've got obviously incremental scale advantage now, given that Ebix has a fairly complimentary B2B business in India and a corporate business which fits in well with Yatra. So the combined scale gives us incremental leverage with our suppliers and our partners. Be it the airlines, be it the GDSs, be it the hotels. It provides us the incremental leverage on that front. We also spoke about Ebix's large distribution network on the airports. So today Ebix operates on 29 out of 32 airports and these are the most relevant touch points for any traveler.
All these airport locations can be used effectively to cross sell Yatra's travel products and hotel products. Ebix also has a very wide distribution network of over 320 retail stores in India. These penetrate into tier 2, tier 3 markets and provide great access for us to take our solution much more deeper into India. We can also leverage Ebix's cash proposition and prepaid credit cards, which can be used to cross sell Yatra's travel products. Ebix has international offices across the five continents. These can be used to generate incremental demand for Yatra's inbound business and also provide us a great expansion opportunity for taking our product, especially the corporate travels product to these international markets. Then you've got the opportunity to cross sell the visa and MySolutions that Ebix has into again the large Yatra corporate customers base.
So this is just to give you a high-level summary of that, there is obviously a tremendous amount of synergy opportunity and that's what's driving a large part of this discussion between the two companies. Robin, would you like to add anything more to that?
因此,从这个角度来看,我认为它为我们的客户提供了巨大的交叉销售机会。这并不仅限于我在这里提到的内容,但为了给您一些实例,Ebix是印度领先的外汇服务提供商之一,Yatra是最大的企业旅行解决方案提供商之一。我们的平台上有800多家企业客户。现在,我们的大多数客户都在寻找全面的外汇解决方案。所以这是一个简单的低悬的果实。在技​​术方面,今天我们拥有多个技术平台,多个技术团队。它为我们创造了一个机会,将最佳的Ebix和Yatra所拥有的最佳解决方案结合在一起。
鉴于Ebix在印度拥有相当免费的B2B业务,并且公司业务与Yatra相得益彰,我们现在有明显的增量规模优势。因此,综合规模为我们的供应商和合作伙伴提供了增量杠杆。无论是航空公司,无论是GDS,还是酒店。它为我们提供了前沿的增量杠杆。我们还谈到了Ebix在机场的大型分销网络。因此,今天Ebix在32个机场中的29个运营,这些是所有旅客最相关的接触点。
所有这些机场位置都可以有效地用于交叉销售Yatra的旅行产品和酒店产品。 Ebix还在印度拥有超过320家零售店的分销网络。它们渗透到二级,三级市场,为我们提供了更好的途径,使我们的解决方案更加深入印度。我们还可以利用Ebix的现金主张和预付信用卡,这些信用卡可用于交叉销售Yatra的旅行产品。 Ebix在五大洲设有国际办事处。这些可以用来产生对Yatra入境业务的增量需求,也为我们提供了一个很好的扩展机会,可以将我们的产品,特别是公司旅行产品带到这些国际市场。然后你就有机会将Ebix所拥有的签证和MySolutions再次出售给大型Yatra企业客户群。
所以这只是为了给你一个高层次的总结,显然有很大的协同机会,而这正是推动两家公司之间大部分讨论的原因。罗宾,你想补充一点吗?
会议主持员
Robin please check your mute function. You may be muted.
罗宾请检查你的静音功能。 你可能会被静音。
Robin Raina
Hello, can you hear me now? Jeff do you have any other question.
你好,你现在能听见我吗? 杰夫,你有任何其他问题。
Jeff Van Rhee
Sure. Yes sure, absolutely. I don't know if you heard the question from Dhruv, he's just given you the opportunity to talk about the revenue synergies, could you maybe want to answer and comment on what you see is lowering fruit from the revenue synergy standpoint?
当然。 是的,绝对的。 我不知道你是否听过Dhruv提出的问题,他刚刚给你机会谈论收入的协同效应,你是否想回答并评论你认为从收益协同作用的角度降低成果?
Robin Raina
I think he summed it up pretty aptly. Everything Dhruv talked about is a revenue opportunity, meaning all of the opportunities that he talked about in terms of cross-selling are absolutely solid revenue opportunities. Each of those areas is very, very strong in terms of the revenue opportunities that fit out there internationally across the globe. So I think I would rest at that for now.
我认为他非常恰当地总结了它。 Dhruv所谈论的一切都是收入机会,这意味着他在交叉销售方面谈到的所有机会都是绝对可靠的收入机会。 就全球范围内的国际收入机会而言,每个领域都非常强大。 所以我想我现在就会休息。
Jeff Van Rhee
And maybe Robin on -- in terms of process from here, maybe you could talk to -- I know the merger docs are out there, but just talk to the timeline here, shareholder votes, little more precision if you have it, I know you said Q4 for closing. But any other color on the process between here and close?
也许Robin在 - 从这里的过程来说,也许你可以谈谈 - 我知道合并文档在那里,但只是谈谈时间表,股东投票,如果你有它的更精确,我知道 你说Q4关闭了。 但是这里和关闭过程中的任何其他颜色?
Robin Raina
I think the process from here onwards is going to be relatively -- meaning we have to -- there's a number of steps that need to be laid out but ultimately it culminating into the shareholder vote. So as you know there is no finality to the date, what that timeline could be but the expected time line is towards the end of the year, Q4 basically of 2019, at the same time as you know the process will be driven by a number of other regulatory approvals that you need with respective add of the shareholders vote. So I think at this point that is pretty much the -- there's a number of steps that needs to be undertaken with respect to the SEC, also with respect to the shareholder vote.
我认为从现在开始的过程将是相对的 - 意味着我们必须 - 需要制定一些步骤,但最终最终会进入股东投票。 所以你知道这个日期没有终结,那个时间表可能是什么,但是预期的时间线是在年底,Q4基本上是2019年,同时你知道这个过程将由一个数字驱动 通过各自的股东投票所需的其他监管机构批准。 因此,我认为在这一点上几乎就是 - 对于美国证券交易委员会而言,还需要就股东投票方面采取一系列措施。
Jeff Van Rhee
Fair enough. And Dhruv just maybe couple of other quick questions for you. With respect to the overall tone of business, I know you pivoted as a business to more focus on profitability, I know others in the space have shown willingness to lose money to grab share. I guess I'd love your perspective on two things, where we are in that curve, is pricing in competitiveness in this space giving much more rational as people take a cue to look a little more at profitability. And then in that context, what is your commentary that you've shared with investors in terms of your perspective on growth rates for your business. Coming into this, how are you thinking about growth rates over the next three years?
很公平。 而Dhruv可能只是为您提供其他几个快速问题。 关于整体业务的基调,我知道你作为一个企业转向更注重盈利能力,我知道这个领域的其他人已经表现出愿意为了抢占份额而亏本。 我想我会喜欢你对两件事情的看法,我们在这条曲线中,在这个领域的竞争力定价让人们更加理性,因为人们会更多地看到盈利能力。 然后在这种情况下,您对投资者的看法是什么,就您对业务增长率的看法而言。 谈到这一点,您如何看待未来三年的增长率?
Dhruv Shringi
So let me address the question around the overall market landscape and how we are looking at it. So on the overall macro front, we've seen the market beginning to show early signs of rationalization and we are beginning to benefit on account of that as well. Also, given that a large part of our business comes from corporate travel and B2B distribution, these businesses have traditionally been profitable and continue to be healthily profitable. So the impact of overall consumer competition on our business has been limited to that extent. With regards to our future outlook and revenue growth, we will be releasing our earning shortly, we will have a call over the next few days. And maybe we can share more information at that call around the earnings part of it. I think at this call it might be better to focus more on the actual transaction as opposed to the earnings part.
因此,让我围绕整体市场格局以及我们如何看待它来解决这个问题。 因此,在整体宏观方面,我们已经看到市场开始出现合理化的早期迹象,我们也开始受益于这一点。 此外,鉴于我们的大部分业务来自公司差旅和B2B分销,这些业务传统上一直是有利可图的,并继续保持健康盈利。 因此,整体消费者竞争对我们业务的影响仅限于此程度。 关于我们未来的前景和收入增长,我们将很快发布我们的收入,我们将在接下来的几天内打电话。 也许我们可以围绕其收益部分分享更多信息。 我认为在这个电话会议上,更多地关注实际交易而不是收益部分可能会更好。
会议主持员
[Operator Instructions] We will move on Philip Fine with Constantia Capital.
[操作员说明]我们将继续与Constantia Capital合作。
Philip Fine
I didn't hear, pardon me, but the answer to the previous question about which countries antitrust regulators need to improve? Does the U.S, does India, I presume no other countries possibly. And then also I wonder if the Ebix shareholders have to approve issuance of the new pref shares? That's all.
我没有听到,原谅我,但上一个问题的答案是关于哪些国家的反托拉斯监管机构需要改进? 美国,印度,我认为可能没有其他国家。 然后我也想知道Ebix股东是否必须批准发行新的pref股票? 就这样。
Robin Raina
Hi, I can give answers to both the questions. The first question is related to whether we needed any approval from an antitrust perspective. It would have been India but there is no such requirement in India from an antitrust prospective, simply because there is enough competition in the market with respect to the travel portfolio. There are 100s and 1000s of players in India. So having said that, the second answer, I think your second question was approval, does it need an approval? No we do not need any such approvals.
嗨,我可以回答这两个问题。 第一个问题涉及我们是否需要从反垄断角度进行任何批准。 本来应该是印度,但在反托拉斯的情况下,印度没有这样的要求,仅仅因为市场上对旅行投资组合存在足够的竞争。 印度有100和1000名球员。 所以说,第二个答案,我认为你的第二个问题是批准,是否需要批准? 不,我们不需要任何此类批准。
会议主持员
And we will hear next from Peter Mondejar from Tripletail Capital.
接下来我们将从Tripletail Capital的Peter Mondejar那里听到。
Peter Mondejar
I had a couple of questions related to the transaction itself. One, in the March press release you talked about a -- almost like a put where we can sell Yatra shares back to the company two years down the road. I look at today's press release and it talks about redeeming the preferred instead. Does the ability to sell those shares, the common shares still exist and then my second question is how will the rest of the warrants be taken out. It said in the press release that you will issue some shares to take out half of the existing warrants. So what happens to the rest of the warrant? Thank you.
我有几个与交易本身有关的问题。 其中一个,在3月的新闻稿中你谈到了 - 几乎就像我们可以在两年后将Yatra的股票卖回公司。 我看一下今天的新闻稿,它谈到了赎回首选。 是否有能力出售这些股票,普通股仍然存在,然后我的第二个问题是如何取消其他认股权证。 它在新闻稿中表示,您将发行一些股票以取出现有认股权证的一半。 那么权证的其余部分会发生什么? 谢谢。
Dhruv Shringi
Hi this is Dhruv. So in term of the first part of your question with regards to the preferred, the preferred will carry the put embedded in it and at any point in time a shareholder has the option of converting the preferred into Ebix common, which is obviously freely tradable. With regards to the other part on the warrants, sorry go on…
嗨这是Dhruv。 因此,就优先考虑的问题的第一部分而言,首选将带有嵌入其中的看跌期权,并且在任何时间点,股东可以选择将首选项转换为Ebix通用,这显然是可自由交易的。 关于权证的另一部分,抱歉继续......
Peter Mondejar
So okay if we convert the preferreds, we can't sell that back to you guys, how it was kind of described in the March press release.
所以,如果我们转换首选项,那么我们就不能将它们反馈给你们,这在三月份的新闻稿中是如何形容的。
Dhruv Shringi
That is correct, so once you convert to common, then you lose to put right on that. And with regards to the warrants, 50% of the warrants will be converted by Yatra beforehand and 50% of the warrants will convert into Ebix warrants on the same mathematical conversion that it would have had, had they continued to remain as Yatra warrants.
这是正确的,所以一旦你转换为普通,那么你就输掉了。 而就认股权证而言,50%的认股权证将由Yatra预先转换,50%的认股权证将转换为Ebix认股权证,如果他们继续保留为Yatra认股权,则将转换为Ebix认股权证。
Peter Mondejar
So is that like $0.36, $0.37?
那就像0.36美元,0.37美元?
Dhruv Shringi
It will be on a prorated basis, as adjusted for the exchange ratio.
它将按比例计算,并根据汇率进行调整。
Peter Mondejar
Okay. I take it as its going to be similar to how Yatra takes the other 50% out.
好的。 我认为它与Yatra如何将其他50%的出局相提并论。
Dhruv Shringi
They will convert into Ebix warrants on the basis on what would just be a simple mathematical exchange ratio.
他们将根据简单的数学交换比例转换为Ebix认股权证。
会议主持员
Our next question is from Allen Klee from Maxim Group.
我们的下一个问题来自Maxim Group的Allen Klee。
Allen Klee
Yes, congratulations. So somewhat following up with that, including all these warrants. What would be the fully diluted share count for Ebix proforma?
是的,恭喜你。 所以有点跟进,包括所有这些权证。 Ebix形式的完全稀释份额是多少?
Robin Raina
Well, I think that's a difficult question to answer Allen, simply because of the fact that what will happen is we're issuing preferreds. So we still have to work with our auditors with respect to whether these preferred, that would be counted in the diluted share count or not. Simply because of the fact that these are preferreds, so we are not absolutely clear on that, whether that would be counted or that wouldn't be counted as yet. So working through the technical accounting rules to figure out how that would be counted.
With respect to the warrants, still a Black-Scholes that gets applied to it. So let's say hypothetically 50% of the warrants get transferred, there will be some effect of Black-Scholes that will come in this, but ultimately our present maps, when we made that, when we find the merger document it was somewhere around, don't hold me to this, but it was approximately somewhere around that a warrant holder could convert into an Ebix shares somewhere around $100 or something like that, by paying that amount of money to convert it into an Ebix stock.
So however as you know the Black-Scholes applies on it in terms of taking some of the -- with respect to the diluted share count.
好吧,我认为回答艾伦是一个很难的问题,仅仅是因为我们会发布首选项。因此,我们仍然需要与我们的审计师合作,确定这些是否会被计入稀释后的股票数量。仅仅因为这些是首选的事实,所以我们并不是绝对清楚,无论是计算还是不计算。因此,通过技术会计规则来确定如何计算。
关于权证,仍然是适用于它的Black-Scholes。因此,假设有50%的权证被转移,Black-Scholes会产生一些影响,但最终我们现在的地图,当我们做到这一点时,当我们发现合并文件在某处时,不要不妨我这个,但是大约在某个地方,权证持有人可以通过支付这笔钱将其转换成Ebix股票,转换成大约100美元左右的Ebix股票。
因此,正如你所知道的那样,Black-Scholes在采取一些相关的稀释份额方面适用于它。
Allen Klee
And then, you guys already touched on this, but just to help educate us a little bit more in terms of the competitive environment. I was trying to understand you have competitors that are India based but is there anything about the Indian market that makes it work, that's the barrier to entry to degree to some of the larger international or US travel firms being major competitors.
然后,你们已经触及了这一点,但只是为了帮助我们在竞争环境方面进行更多教育。 我试图了解你的竞争对手是印度的,但是有什么关于印度市场使它发挥作用,这是进入一些较大的国际或美国旅游公司作为主要竞争对手的障碍。
Robin Raina
Allen, that's a great question, so traditionally if you look at the Indian market, international players have really not succeeded in India. As you can see the prime operators, if you look at the leaders in the market you could count them on your fingertips in terms of who those are. And with this merger that we are discussing on this call, you would basically be talking about two clear leaders in the market, one would be MakeMyTrip and the other one would be the EbixCash travel portfolio which will include Via, Mercury and Yatra as three brands.
Our intent is to look at, we want to look cohesively at these three brands. We want to create a very cohesive portfolio, travel portfolio which can internationally grow. So having said that, you see it's kind of the way the Indian market works it's kind of very hard to have that for international operator to come in and have that kind of an expanse within the Indian market. I think Dhruv talked briefly about how Ebix today has 320,000 outlets for example. What that does is, it gives me 320,000 points of presence in terms of having people who serve as subagents to sell your platform. Similarly, I'll give you an example, I think in my previous investor call I talked about some of the other areas like markets like Singapore where we intend putting in with a very large MNC, a big very large international player who has all the high street locations. We arrived at a partnership whereby their high street locations will become travel outlets for us.
So having said, there is absolutely tremendous synergy between the two companies with respect to how we go on with the market, with expect to, whether it is the corporate sector where Yatra is clear leader countrywide. You add to it, our strength through the Mercury brand that we have, add to it the strength that we have, the leadership position we already occupied through our Mercury brand in the MICE business. And then you take our strong position in the B2B markets, where we have all these agents because of the Via brand. You combined that and you've created a clear leader, an undisputed leader in the B2B corporate sector. And so on the other side you have the their consumer sector wherein Yatra already has a pretty strong position, so what it will do for us is, it has two three things, one is obviously when you combine the two portfolios you get tremendous purchase power with your providers. You also get tremendous purchase power with the tourism departments of country, so because one of the things companies do well on -- travel companies do well on, they get tourism departments for various countries to provide subsidize some of our marketing. Providing us hard dollars, so when you do, when you combine the purchase power you have that much extra power with those tourism departments.
Thirdly, in terms of -- from a perspective of cross-selling opportunities, what it does for us is, it puts us in a unique position which no other travel provider international or domestic has, which is that EbixCash already has a very strong position in areas like forex for example, prepaid cards for example, MICE for example. We are now entering, in recent times, last call I talked about the visa markets wherein we want to interface the entire solution. We also have a cab service in the form of AHA cabs, which is the absolute perfect fit into the corporate market where Yatra leads into, where Yatra is a clear leader.
艾伦,这是一个很好的问题,所以传统上如果你看一下印度市场,国际球员在印度真的没有成功。正如你可以看到主要的操作员,如果你看看市场上的领导者,你可以在指尖上看出他们是谁。我们正在讨论此次合并,你基本上会谈到市场上两位明确的领导者,一位是MakeMyTrip,另一位是EbixCash旅游组合,其中包括Via,Mercury和Yatra三个品牌。
我们的目的是看,我们想要凝聚这三个品牌。我们希望创建一个非常有凝聚力的投资组合,可以在国际上发展。所以说到这一点,你就会发现印度市场的运作方式非常难以让国际运营商进入并在印度市场拥有这样的广阔空间。我认为Dhruv简要介绍了Ebix今天如何拥有320,000个网点。它的作用是,它为我提供了320,000个存在点,让人们作为子代理来销售您的平台。同样地,我会给你一个例子,我想在我之前的投资者电话中,我谈过其他一些领域,比如新加坡等市场,我们打算投入一个非常大的跨国公司,一个非常大的国际参与者,拥有所有的高街位置。我们达成了合作关系,他们的高街位置将成为我们的旅游点。
所以说,两家公司在我们如何继续开拓市场方面存在巨大的协同效应,期望是否是Yatra在全国范围内明显领先的企业部门。您通过我们拥有的Mercury品牌增加了我们的实力,增加了我们的实力,我们在MICE业务中通过Mercury品牌占据的领导地位。然后,您将在B2B市场中占据我们的强势地位,因为Via品牌,我们拥有所有这些代理商。你结合了这一点,你已经创建了一个明确的领导者,B2B企业界无可争议的领导者。在另一方面,你有他们的消费者部门,其中Yatra已经拥有相当强势的地位,所以它将为我们做的是,它有两个三件事,一个显然当你结合两个投资组合,你获得巨大的购买力与您的提供商。你也可以通过国家的旅游部门获得巨大的购买力,因此,由于公司之一做得很好 - 旅游公司做得很好,他们让各个国家的旅游部门为我们的一些营销提供补贴。为我们提供硬通货,所以当你这样做时,当你结合购买力时,你就会拥有那些旅游部门更多的力量。
第三,从交叉销售机会的角度来看,它对我们的作用是什么,它使我们处于一个独特的位置,这是其他国际或国内旅行提供商所没有的,这就是EbixCash已经拥有非常强大的地位例如,在外汇等领域,预付卡,例如MICE。我们现在正在进入最近的一次电话,我谈到了签证市场,我们希望将整个解决方案与之挂钩。我们还提供AHA出租车形式的出租车服务,这是Yatra引领的企业市场的绝对完美契合,Yatra是明确的领导者。
So you interface all these solutions together, when you interface these solutions what you have done is, you become a unique provider by itself because what will happen to the EbixCash travel portfolio, what's going to happen is that we would be the only provider who would be able to say, look if you want to fly, let's say from Mumbai to Rome, we're the only one who will say look, I'll get you the visa, I would be able to get you the visa, I will incidentally get you the airline. I will get you the cab, here I will get you health insurance, I will get you travel insurance, I will possibly provide you hotel insurance and incidentally I will get you the forex card for 82 countries or 83 countries where you could travel across, hand you over a foreign currency in which ever form you need. And incidentally, take care of airline hotel, the traditional stuff and also take care of rental cars and cars and everything.
So what it does, you've created a one stop shop, a single window approach which no other travel provider in the country or an international operator can provide today. So that provides us a very unique, you create a market by itself. I call it a paradigm shift. What we're doing through this acquisition we are creating, when you have, when you create a clear leader and you have a different concept in mind - our base concept always has been end-to-end processes.
First you become a leader, now you bring in all your end-to-end processes into it, you've almost led, you have basically become a leader in the market in creating a paradigm shift, in creating something which the other providers don't have. So what you do, you create a market by itself. Add to that the travel technology that we have, we recently made a purchase of Zillious for example. Obviously, what that does for us is, not only are we able to synergize our travel technologies between Yatra and Ebix, but what we're also able to do, we in a way are guiding the entire India's travel market with respect to technology. Because Zillious' platform already is the back bone of technology of some of the largest competitors that are existing in the market space, while we intend to keep it completely non align but at the same time it provide us a tremendous insight into the backend side of the market also in terms of clear interfacing and edge also. We can do thing way faster than any other provider can do, simply because we own the backend technology and the framework that goes into it. And so on, so I could go on about this it puts us in the rather unique position with respect to creating this so called paradigm shift.
因此,您将所有这些解决方案连接在一起,当您将这些解决方案与您所做的工作接口时,您就会成为一个独特的供应商,因为EbixCash旅行组合将会发生什么,将会发生的事情是我们将成为唯一的提供商。可以说,看看你是否想要飞,让我们说从孟买到罗马,我们是唯一一个会说看的人,我会给你签证,我可以给你签证,我会的顺便给你带航空公司。我会给你出租车,在这里我会给你健康保险,我会给你旅行保险,我可能会为你提供酒店保险,顺便说一句,我会给你82个国家或83个国家的外汇卡,你可以旅行,把你交给你所需要的外币。顺便说一句,照顾航空公司,传统的东西,并照顾租车和汽车等一切。
所以,它创造了一站式商店,单一窗口方式,这个国家或国际运营商今天没有其他旅行提供商可以提供。这为我们提供了一个非常独特的,你自己创造了一个市场。我称之为范式转换。我们通过此次收购正在创造的,当您拥有时,当您创建一个明确的领导者并且您有一个不同的概念时 - 我们的基本概念始终是端到端流程。
首先,你成为领导者,现在你将所有的端到端流程引入其中​​,你几乎已经领导,你已经基本上成为市场中的领导者,创造了一种范式转变,创造了其他提供者所做的事情。没有。那么你做什么,你自己创造一个市场。再加上我们拥有的旅行技术,我们最近购买了Zillious。显然,这对我们来说,不仅是我们能够在Yatra和Ebix之间协同我们的旅行技术,而且我们能够做到的,在某种程度上,我们在技术方面指导着整个印度的旅游市场。因为Zillious'平台已经是市场空间中存在的一些最大竞争对手的技术支柱,而我们打算保持它完全不对齐,但同时它为我们提供了对后端方面的巨大洞察力。市场也在明确的接口和边缘方面。我们可以比任何其他提供商更快地做事,因为我们拥有后端技术和进入它的框架。等等,所以我可以继续讨论这个问题,这使我们在创造这种所谓的范式转换方面处于相当独特的地位。
会议主持员
Our next question is from Andrew Curran from the University of Notre Dame.
我们的下一个问题来自圣母大学的Andrew Curran。
Andrew Curran
Thanks for taking my call. My first question relates to the EbixCash IPO. Do you imagine that the NASDAQ listed Ebix would retain substantially all control of the Indian listed EbixCash or otherwise, how do you imagine that the preferred securities would be adjusted to account for the EbixCash IPO?
谢谢接听我的电话。 我的第一个问题涉及EbixCash IPO。 您是否认为纳斯达克上市的Ebix将保留对印度上市的EbixCash或其他方面的所有控制权,您如何看待首选证券将进行调整以解释EbixCash首次公开募股?
Robin Raina
I think your question is will that in a proportionate way get translated into the preferred equity, will get translated into some kind of a direct translation into an IPO in India. The answer is no, it won't have a direct co relationship. However, all the shareholders of Yatra will now have Ebix shares in the parent company. It so happens that the Ebix Inc, as a parent company whose shares Yatra shareholders hold is the parent to EbixCash. If the EbixCash IPO does well there is a very good chance that it will get reflected in the Ebix stock.
If we are talking about a very large IPO, which we believe is worth in our mind at least, in our mind ours, if that IPO is worth a few billion dollars that should automatically get translated into the overall result in Ebix Inc's market cap and automatically the shareholders of Yatra who have now become Ebix shareholders they will automatically gain, so I think that's the process. That probably should give you an answer to that question.
我认为你的问题是,将按比例的方式转化为优先股,将转化为某种直接转化为印度的IPO。 答案是否定的,它不会有直接的合作关系。 但是,Yatra的所有股东现在都将在母公司拥有Ebix股份。 事实上,Ebix Inc作为Yatra股东持股的母公司是EbixCash的母公司。 如果EbixCash IPO表现良好,很有可能它会反映在Ebix股票中。
如果我们谈论一个非常大的IPO,我们认为至少在我们看来是值得的,在我们看来,如果这个IPO价值几十亿美元,它应该自动转化为Ebix Inc市值的总体结果和 自动成为Yatra的股东,他们现在已成为Ebix股东,他们将自动获利,所以我认为这是一个过程。 那可能应该给你一个问题的答案。
Andrew Curran
So just to clarify, do you imagine that the NASDAQ listed company would retain most of the ownership or that it would be a complete separation of EbixCash?
所以,为了澄清一下,您是否认为纳斯达克上市公司将保留大部分所有权,或者它将完全分离EbixCash?
Robin Raina
As of now our intent is that Ebix Inc will be the parent of EbixCash.
截至目前,我们的意图是Ebix Inc将成为EbixCash的母公司。
Andrew Curran
Okay. And maybe this is a question for Dhruv, just to clarify the warrants. So as I understand it, Yatra will tender for the warrants at $0.75 newly issued Yatra shares up to 50% of the warrants and then the remaining warrants will be assumed by Ebix effectively, instead of 11.5 strike $115. If you have more than 50% tendered would you eliminate more than 50% of the warrants?
好的。 也许这对Dhruv来说是一个问题,只是为了澄清权证。 据我了解,Yatra将以0.75美元新发行的Yatra股票认购权证,最多50%的认股权证,然后其余认股权证将由Ebix有效承担,而不是11.5点击115美元。 如果您有超过50%的投标,您会消除超过50%的认股权证吗?
Dhruv Shringi
The warrants actually have a provision what we've envisaged out here of being done on a prorata basis. So if you do get more than 50% of the warrants tendering, the adjustment will happen only on a prorata basis up to 50%.
权证实际上有一个条款,我们在这里设想的是按比例进行的。 因此,如果您获得超过50%的认股权证投标,则调整仅在按比例的基础上进行,最高可达50%。
Andrew Curran
Okay, great. And then just one last question for me is for Dhruv. Just maybe it would be helpful to get your high-level thoughts on -- obviously the travel industry up until now you were a pure player in both corporate and the consumer side, which is a pretty attractive place to be in India. How did you get comfortable with the organic growth in the forex and remittance space that Ebix has a pretty phenomenal position in India and also the insurance exchange software offerings that Ebix has in the US, Australia, UK and many other markets?
好,太棒了。 然后对我来说最后一个问题是Dhruv。 只是也许有助于你的高层次思考 - 显然旅游行业到目前为止你在公司和消费者方面都是一个纯粹的参与者,这在印度是一个非常有吸引力的地方。 您如何对外汇和汇款领域的有机增长感到满意,Ebix在印度拥有相当惊人的地位,以及Ebix在美国,澳大利亚,英国和许多其他市场提供的保险交易软件产品?
Dhruv Shringi
So firstly addressing the India part, I think the India part, the key to all of this was the phenomenon cross sell opportunity and the complementary nature of the businesses. I think that was the key driver for us to sit down and start having this conversation. So when we looked at it, Epix has a very strong physical presence, Ebix follows a fidgetal strategy and that strategy allows them to go quite deep into tier 2, tier 3 markets in India. As income levels are continuing to grow, we are seeing travel expanding beyond just the metros into tier 2, tier 3 markets. From an online point of view customer acquisition cost in these markets still tends to be relatively higher. But given the kind of physical presence that Ebix has, this allows us to combine and bridge pretty much the online and offline world in terms of creating an online to offline strategy.
So that synergistic approach we thought was going to be very accretive for both the organizations as it would enable us to access a much larger market, add a significantly lower cost of acquisition and that optimization of marketing spend is what's been going to generate the incremental positive returns. Also, in terms of forex, now forex is a very fast growing market in India again. Given the sharp rise in income levels we've seen a high demand for international travel and that international travel leads to obviously incremental demand of foreign exchange. So that fits in very well again with what we're doing on the on the travel side. So our consumers, both B2C consumes and corporate consumer have an inherent need for foreign exchange when they are traveling overseas and by doing this we can as Robin highlighted create a one-stop shop for them.
So the on ground synergies for both the businesses to combine were very compelling and that was the key driver for this transaction. With regards to the insurance business Ebix has been an international leader in that, it's a business which is very well integrated within their customers, it creates literally an annuity kind of revenue stream for them. So that drives a very high degree of operating profit for Ebix. So that's the other part of the business, as you've got literally a great synergy again on that front as well, you've got a very stable core generating high cash flow and then you've got this high growth engine which is now going to deliver incremental returns out of India.
首先谈到印度部分,我认为印度部分,所有这一切的关键是交叉销售机会现象和企业的互补性。我认为那是我们坐下来开始谈话的关键驱动因素。因此,当我们看到它时,Epix拥有非常强大的实体存在,Ebix遵循一个不稳定的策略,并且该策略允许他们深入到印度的二级,三级市场。随着收入水平的持续增长,我们看到旅游业不仅仅是从地铁市场扩展到二级,三级市场。从在线角度来看,这些市场中的客户获取成本仍然相对较高。但考虑到Ebix具有的实体存在,这使我们能够在创建在线到离线策略方面结合并桥接在线和离线世界。
因此,我们认为这种协同方法对于这两个组织来说都会非常有吸引力,因为它可以使我们进入更大的市场,增加显着更低的收购成本,并且营销支出的优化是产生增量积极的因素回报。此外,就外汇而言,现在外汇在印度再次成为一个快速增长的市场。鉴于收入水平的急剧上升,我们看到国际旅行的需求很高,国际旅行导致外汇需求明显增加。因此,我们在旅行方面所做的事情再次非常适合。因此,我们的消费者,无论是B2C消费还是企业消费者,当他们出国旅行时都有内在的外汇需求,而罗宾强调这样做可以为他们创造一站式服务。
因此,两家企业合并的实地协同效应非常引人注目,这是此次交易的关键驱动因素。关于保险业务,Ebix一直是这方面的国际领导者,它是一个非常好地融入客户的业务,它为他们创造了一种年金收入来源。因此,这为Ebix带来了非常高的营业利润。所以这是业务的另一部分,因为你在这方面也有一个很好的协同作用,你有一个非常稳定的核心产生高现金流,然后你有这个高增长引擎现在将从印度获得增量回报。
Robin Raina
Andrew, to add to your question with respect to insurance, I just wanted to add. We have undertaken a lot of efforts over the last 1.5 years to put up an exchange in India, an insurance exchange in India because we think that's going to be a large opportunity. So we created a joint venture with India's largest financial institution and one of the oldest financial institutions that India has had is Bombay Stock Exchange. So we've created a joint venture with Bombay Stock Exchange. What we have done in, we have created a technology backbone and launched a number of lines and made them really work with respect to interfacing our distribution exchange with 20 plus insurance carriers and building six different product lines that within our goal is rather simple. Our goal is that within minutes we want a consumer to be sitting at any remote corner of India -- in the last mile of India and be able to buy insurance and buying the insurance policy within minutes while the Ebix BSE exchange would act as in between non-aligned exchange, allowing that consumer to get competitive pricing from a number of carriers and making all that work.
We have been waiting for regulatory approval from IRDA and main reason for some of the delay with it -- typically these processes take time in India the regulatory processes, but one of the reason while we are little bit, the clarity wasn't there with respect to can a foreign player come in? Ebix from a government of India prospective or the International player who was stepping in into the market. The clarity wasn't there for regulators, would an international players, how would that be seen, is that seen as an FBI participating in an Indian distribution market.
In the recent budget that the current Finance Minister of India announced, the Finance Minister made it absolutely clear that they are now allowing 100% FDI participation in distribution of insurance. So even that aspect is gone, so we expect the approval from IRDA anytime. In my mind that's a fairly large venture because you are talking about taking insurance into every nook and corner of India, what we're trying to do is slightly different from what India has seen. India today is traditionally insurance is been sold through tight agents, what U.S calls captive agents.
In India we want to introduce this concept of having -- first of all having creating a lot of choice from a competitiveness prospective through independent agents. Secondly our goal is, we believe that any shop owner, if you're sitting in the last mile and let's say you are a financial operator or you are selling travel for example, we believe that, that travel operator or that financial operator or that shop should be able to sell insurance. How does that happen? So we created what we call Ebix proof technology, on 8.5 inch devices, wireless devices, whereby as long as they have a connection, phone connection or a Wi-Fi connection, they should be able to buy that policy through a very systematic process wherein they can do multi porting, wherein they can buy in the insurance policy and so on. So all that technology has already been built, now that's not something that India has seen till now. This is one of the things why IRDA took a little bit time, because we are trying to do something that nobody else has done which is -- as I said insurance is being sold through traditional agents and we're saying in addition to traditional agents we want insurance to be sold by normal shops in every nook and corner of India at the last mile and there is a self certification process that the regulatory body allows us, wherein we would test the confidence of them, we would teach them and following the system how they have to follow the system and then we would certify that insurance certification.
安德鲁,为了补充你关于保险的问题,我只想补充一下。在过去的1。5年里,我们已经在印度建立了一个交易所,这是印度的保险交易所,因为我们认为这将是一个巨大的机会。因此,我们与印度最大的金融机构建立了合资企业,印度最古老的金融机构之一是孟买证券交易所。所以我们与孟买证券交易所建立了合资企业。在我们所做的工作中,我们已经创建了一个技术支柱并推出了许多生产线,并使它们真正有效地将我们的分销交换与20多个保险公司连接起来,并建立了六个不同的产品线,我们的目标很简单。我们的目标是在几分钟内我们希望消费者坐在印度的任何偏远角落 - 在印度的最后一英里,能够在几分钟内购买保险和购买保险,而Ebix BSE交易所将在两者之间不结盟交换,允许消费者从许多运营商那里获得有竞争力的价格,并使所有这些都有效。
我们一直在等待IRDA的监管部门批准以及延迟使用IRDA的主要原因 - 通常这些流程在印度的监管流程需要时间,但其中一个原因是我们的一点点,清晰度不存在尊重外国球员能进来吗?来自印度政府的Ebix未来或正在进入市场的国际球员。对于监管机构而言,清晰度并不明确,国际企业如何看待这种情况会被视为FBI参与印度分销市场。
在印度现任财政部长最近宣布的预算中,财政部长明确表示他们现在允许100%的外国直接投资参与保险分配。因此,即使这方面已经消失,我们也希望随时获得IRDA的批准。在我看来,这是一个相当大的冒险,因为你正在谈论在印度的每个角落都采取保险,我们正在努力做的事情与印度所看到的略有不同。传统上,印度通过紧张的代理商出售保险,美国称之为专属代理人。
在印度,我们想要引入这样的概念 - 首先,通过独立代理商从竞争力的角度出发,创造了很多选择。其次我们的目标是,我们相信任何店主,如果你坐在最后一英里,让我们说你是一个金融运营商,或者你正在出售旅行,我们相信,那个旅行社或那个金融运营商或那个商店应该能够出售保险。这是怎么发生的?因此,我们在8.5英寸设备,无线设备上创建了所谓的Ebix验证技术,只要它们具有连接,电话连接或Wi-Fi连接,它们应该能够通过非常系统的过程购买该策略,其中他们可以进行多种移植,他们可以购买保险单等。因此,所有这些技术都已经建成,现在印度已经看到了这一点。这是IRDA花费一点时间的原因之一,因为我们正在努力做一些其他人没有做过的事情 - 正如我所说的那样,保险是通过传统代理商出售的,而且除了传统的代理商之外我们也在说我们希望保险在最后一英里的印度每个角落都能由普通商店出售,并且监管机构允许我们进行自我认证过程,我们会测试他们的信心,我们会教他们并遵循系统如何遵循该系统,然后我们将证明该保险认证。
Once that starts happening it automatically creates B2B opportunities for us. What I mean by B2B is that every carrier who will participate in that exchange from a distribution prospective will need underwriting technology. Will need multicoating technology, will need clean interaction technology. Incidentally as you know Ebix is a market leader across the world in some of these exchanges. So we have all the technology and so we have created a separate technology effort which will dovetail with this distribution exchange, which will then go to all these providers and say incidentally, we can absolutely speed up your ability to be available for these markets.
Every carrier basically is interested in this market simply because what we provide them is a new distribution mean, we take them to the last mile. If you are new carrier even and you are coming from U.S or France or even in India you are new carrier, you are new Indian carrier, you want immediate reach into the North East of the country or the South of the county where you may or may not have the reach. If you participate with our exchange we automatically take you through first of all 320,000 locations that we have, physical locations that we have the franchises. We also take you automatically to all the 300,000 terminals that Bombay Stock Exchange has, BSE has 300,000 terminals spread across the country, each and every large financial institution is sitting on the Bombay Stock Exchange and you automatically now have that ability also in addition to that.
So the insurance opportunity is very large in India from that prospective. Now there is also the opportunity of reinsurance. As you know we have deployed reinsurance exchanges in London, we have created a market aggregation leadership in London, most of what is happening in the reinsurance world in London is happening today on a platform called PPL, PPL is powered 100% by Ebix, as you might be aware of that. And when you look at that, that's something that Lloyd has mandated virtually every broker, top broker from Aon to Marsh to Willis, to the top carriers like Liberty [indiscernible] you name it, everybody has deployed that exchange. Now in India, we believe there is an opportunity to navigate reinsurance business from across the subcontinent, the Indian subcontinent or the South East Asian countries and navigate it towards India and create a hub in India. So we are trying to the Indian government to try and see if we can somehow team up with the Indian government and create some kind of a reassurance hub, wherein the business, if a building has to be reinsured in India, 10% of that business reinsurance might be picked up by a Chinese company and 20% might be picked up by somebody in Munich, and another 20% is subscribed by somebody in U.S.
That ability today, there to be able to do it in the fashion where the contract certainty is there and to be able to handle all of that, we have the technology to do it. So it's more a question of working with the regulators, working with Indian government to create something, because we don't just want to create another platform in India. We want to work jointly like we did in London. We created a market aggregation thing, where everybody aggregated on our platform, we want to do the similar stuff in India. So we see insurance as a really large opportunity in India that will stand on its own fleet and that's why we decided to team up with somebody like Bombay Stock Exchange to get it to the next level.
一旦开始发生,它会自动为我们创造B2B机会。 B2B的意思是,每个从分销企业参与交换的运营商都需要承保技术。将需要多重技术,将需要清洁的交互技术。顺便提一下,如您所知,Ebix在这些交易所中是全球市场领导者。因此,我们拥有所有技术,因此我们创建了一个单独的技术工作,这将与这个分销交易所相吻合,然后将转发给所有这些供应商并顺便说一句,我们绝对可以加快您在这些市场上的可用性。
每个运营商基本上都对这个市场感兴趣,因为我们提供的是一个新的分销方式,我们将它们带到最后一英里。如果您是新的航空公司,即使您来自美国或法国,甚至是印度,您也是新的航空公司,您是新的印度航空公司,您希望立即进入该国的东北部或您所在的县的南部。可能无法触及。如果您参与我们的交易所,我们会自动带您完成我们拥有的320,000个地点中的首个地点,以及我们拥有特许经营权的实际地点。我们还会自动带您到孟买证券交易所拥有的30万个终端,BSE在全国各地拥有30万个终端,每个大型金融机构都坐在孟买证券交易所,除此之外,您现在还自动拥有这种能力。 。
因此,从那个角度来看,印度的保险机会非常大。现在也有再保险的机会。如您所知,我们已经在伦敦部署了再保险交易所,我们在伦敦建立了市场聚集领导地位,伦敦再保险市场正在发生的大部分事情发生在今天的PPL平台上,PPL由Ebix 100%提供支持,你可能会意识到这一点。当你看到这一点时,劳埃德已经强制要求几乎每个经纪人,从Aon到Marsh到威利斯的顶级经纪人,以及像你所知的Liberty [音频不清晰]这样的顶级运营商,每个人都已经部署了这个交易所。现在在印度,我们相信有机会从次大陆,印度次大陆或东南亚国家引导再保险业务,并将其导向印度并在印度建立一个中心。因此,我们正在努力让印度政府试图看看我们是否能够以某种方式与印度政府合作并建立某种安抚中心,其中如果建筑必须在印度再保险,那么该企业的10%再保险可能会被一家中国公司收购,20%可能会被慕尼黑的某些人接收,另外20%的人会被美国的人认购。
今天的这种能力,能够以合同确定性存在的方式实现,并且能够处理所有这些,我们有技术来做到这一点。因此,更多的问题是与监管机构合作,与印度政府合作创造一些东西,因为我们不只是想在印度创建另一个平台。我们希望像在伦敦一样共同工作。我们创建了一个市场聚合的东西,每个人都聚集在我们的平台上,我们想在印度做类似的事情。所以我们认为保险是印度的一个非常大的机会,它将站在自己的车队上,这就是为什么我们决定与孟买证券交易所等人合作以使其更上一层楼。
会议主持员
Our next question today is from Jed Kelly from Oppenheimer.
我们今天的下一个问题来自Oppenheimer的Jed Kelly。
杰德凯利
Thanks for taking my questions. Just circling back to the $0.40 to $0.70 EPS accretion you called out. Just trying to get there, does that imply that Yatra is operating around 130 million to 140 million at 30% margin and you did call out that, you think you can get there in 9 to 12 months. It seems pretty quickly. I know you highlighted the cross-selling opportunities. But those do seem like high margins just given, there is still competition in the market, like what MakeMyTrip they've recently acquired a corporate travel provider, Amazon and Cleartrip. So can you just talk about the margin structure post the acquisition?
谢谢你回答我的问题。 回过头来回调到每股盈利0.40美元到0.70美元的收益率。 只是想到达那里,这是否意味着Yatra以30%的利润率运营着大约1.3亿到1.4亿,而你确实说过,你认为你可以在9到12个月内到达那里。 看起来很快。 我知道你突出了交叉销售的机会。 但这些看起来似乎只是高利润,市场上仍然存在竞争,就像MakeMyTrip最近收购了企业旅游提供商亚马逊和Cleartrip一样。 那么你能谈谈收购后的保证金结构吗?
Robin Raina
Let me answer that, this is why some of these acquisitions take time, simply because Ebix has a track record, touchwood of -- I've been doing this for 20 years now. Across 20 years there is one thing I'm very proud of that you could talk about any acquisition that we have made and you will be able to see, I think I can only think of one where we weren't able to move to the 30% but we were pretty aware that that won't happen when we got into it. And that was an India, a firm by the name of ItzCash that we acquired and we're always transparent about these things. So we have a track record of having done always more than 30% in terms of operating margin. So when we looked at travel as a portfolio from Yatra prospective, there were some very low lying fruits that we could see, there are tremendous synergy, I don't want to go in detail but it will be unfair because I don't want to be going into detail and talking about employee synergies and where are we going to save that money.
But let me give you a simplistic answer on it, we have a very detailed plan ready, so when we talk about this 30% operating margin, this is not a vague number that we have thrown out. This number has absolute detail attached to it, there is a line by line detail, there is a complete plan attached to it, it's a plan which has been evolved on both sides working together. The good news is we all understand the travel markets, we're both sides deep into the travel market. So we understand how this margin can happen, where the synergies are and where the purchase power is, we can also see how we can maximize working for example, I gave the example of a tourism department. I also can give you -- and these are hard dollars that we're talking about, meaning we immediately know that there are purchase power synergies. We already know what Yatra gets from player A and what Ebix gets from player B.
Now there might be a differentiation between those two rates, just combining it and going by one side agreement we'll maximize and improve the margins out of the deal. It also gives you leverage with the international exchanges that exist in, with respect to whether we talk about, the larger player that exist, whether it's Amadeus or Sabre or Travelport or anybody. When you have the kind of might and power that we have together in terms of the reach, it provides us tremendous synergy being able to maximize the value of what you get out of each of these players. So there is an absolute detailed plan attached to what we said. This is not a vague high level number that we threw out, it was not a hope number that we threw out. There is a lot of detail attached to it.
And again as you know there are no guarantees in business, that I could sign on a dotted line and tell you yes absolutely there is a guarantee I will get to 30% but if you go by our past record -- as also if you go by the detailed plan that we have created, the plan is pretty, in my mind is pretty solid, it's pretty well laid out with respect to how to get there. It doesn't have too many assumptions; let me say that, there are not too many assumptions related to this plan.
让我回答一下,这就是为什么这些收购中的一些需要时间,因为Ebix有一个记录,触摸记录 - 我已经做了20年了。在20年的时间里,有一件事让我感到非常自豪,你可以谈论我们已经取得的任何收购,你将能够看到,我想我只能想到一个我们无法迁移到30%,但我们非常清楚,当我们进入它时,这不会发生。那是一家印度,一家名为ItzCash的公司,我们收购了这家公司,我们对这些事情始终保持透明。因此,我们在运营利润方面的表现总是超过30%。因此,当我们从Yatra的角度看旅行作为一个投资组合时,我们可以看到一些非常低的水果,有很大的协同作用,我不想详细说明但是因为我不想要它会不公平详细谈论员工的协同效应,我们将在哪里省钱。
但是,让我给你一个简单的答案,我们有一个非常详细的计划,所以当我们谈论这个30%的运营利润时,这不是我们抛出的模糊数字。这个号码附有绝对的细节,有一个逐行的细节,附有一个完整的计划,这是一个双方共同进化的计划。好消息是我们都了解旅游市场,我们双方都深入到旅游市场。因此,我们了解这种利润率如何发生,协同效应和购买力在哪里,我们也可以看到我们如何最大限度地发挥作用,例如,我举了一个旅游部门的例子。我也可以给你 - 这些是我们正在讨论的硬币,这意味着我们立即知道存在购买力协同效应。我们已经知道Yatra从玩家A获得的内容以及Ebix从玩家B获得的内容。
现在,这两种利率之间可能存在差异,只需将其合并,并通过一方协议,我们将最大化并提高交易的利润。它还可以让您利用存在的国际交流,无论我们是否谈论,存在的更大的玩家,无论是Amadeus还是Sabre或Travelport还是任何人。当你拥有我们在触及范围方面的力量和力量时,它为我们提供了巨大的协同作用,能够最大化你从每个玩家中获得的价值。因此,我们所说的内容有一个绝对详细的计划。这不是我们抛弃的模糊高级数字,它不是我们抛弃的希望数字。它附有很多细节。
再次,如你所知,在商业上没有任何保证,我可以在虚线上签字并告诉你是的,绝对有保证我会达到30%,但如果你按照我们过去的记录 - 如果你去通过我们创建的详细计划,计划很漂亮,在我看来是非常可靠的,它在如何实现这一目标方面做得非常好。它没有太多的假设;让我这样说,没有太多关于这个计划的假设。
杰德凯利
Okay and then just one last one for me. Are there any termination fees associated if the deal doesn't get done and then are there any risks that you could see of a potential of the deal falling apart?
好的,然后只有最后一个给我。 如果交易没有完成,是否有任何终止费用,那么您是否有任何风险可以看到交易的可能性分崩离析?
Robin Raina
There is a termination fee, there is a very strong termination fee, both the sides agreed that it makes sense to once we were all both agreed on it, it's obviously is a big commitment from Yatra side, it's a big commitment from Ebix side. So we put in pretty solid termination fees, wherein if the transaction doesn't get done and one side pulls out because of whatever reason, we would have to pay the other side a termination fee with respect to that. So, I think if I remember the number correctly, the high level number is somewhere around $8 million or something like that.
有终止费,有一个非常强大的终止费,双方都同意,一旦我们双方达成一致,这显然是Yatra方面的一个重大承诺,这是Ebix方面的重大承诺。 所以我们提出了非常可靠的终止费,其中如果交易没有完成并且一方因任何原因退出,我们将不得不向另一方支付相关的终止费。 所以,我想如果我能正确记住这个数字,那么高水平的数字大约是800万美元或类似的东西。
杰德凯利
And then just I guess one more for me, and I know Dhruv you guys are reporting next week, but any commentary on the ATB lawsuit?
然后我想再给我一个,我知道Dhruv你们下周要报道,但对ATB诉讼有何评论?
Dhruv Shringi
Yes. So, the ATB matter is current sub judice. And the High Court has appointed an arbitrator at our behest and the arbitration proceedings have already begun. We remain very confident that whatever provision we have carried in our books should be sufficient to cover anything that comes of the obligation proceedings. But, it is going to be a, it will take a couple of quarters before the arbitration proceedings get done.
是。 因此,ATB问题是当前的子判决。 高等法院已根据我们的要求任命了仲裁员,仲裁程序已经开始。 我们仍然非常有信心,我们书中所载的任何条款都应足以涵盖义务程序中的任何内容。 但是,它将是一个,在仲裁程序完成之前需要几个季度。
Robin Raina
And if I had to add something to it…
如果我不得不添加一些东西......
杰德凯利
Sorry. Go ahead.
抱歉。 前进。
Robin Raina
All I want to say about this, if I had to add something to it. I think we see this as a simple earn out despite. From an Ebix perspective, we have looked at it as part of our due diligence and we have been through a lot of earn out disputes. One of the good things was already the matter has gone to the high court. We feel there is an independent arbitrator looking at it, whatever the ruling comes in, we looked at it from our independent perspective, looking at what's the range of where it could land up and we are quite comfortable with what we saw from a perspective or what the company has accrued and also what the company was presenting. We also looked at some of the upside reports from the big thee presenting whether they agreed with those accruals and stuff like that, and once we saw all that and we got pretty comfortable with where Yatra is with respect to that issue.
如果我不得不添加一些内容,我想说的就是这个。 我认为我们认为这只是一个简单的赚钱。 从Ebix的角度来看,我们将其视为我们尽职调查的一部分,并且我们已经经历了很多赚钱的纠纷。 其中一件好事已经到了高等法院。 我们觉得有一个独立的仲裁员正在审视它,无论裁决是什么,我们都是从我们独立的角度看待它,看看它可以出现的范围是什么,我们对从视角或 公司积累了什么,以及公司提出的内容。 我们还查看了一些来自大人物的上行报告,说明他们是否同意这些应计和类似的东西,一旦我们看到了所有这些,我们对Yatra在这个问题上的位置感到非常满意。
杰德凯利
Thank you and congrats on the merger.
谢谢你,并祝贺合并。
会议主持员
Our next question is a follow up from Peter Mondejar from Tripletail Capital.
我们的下一个问题是来自Tripletail Capital的Peter Mondejar的跟进。
Peter Mondejar
Hey guys. It's me again. I got of couple of really easy basic questions. For the preferred, is there a timeframe for conversion or just anytime you can convert?
大家好。 又是我。 我有几个非常简单的基本问题。 对于首选,是否有转换的时间框架或只是您可以转换的时间?
Robin Raina
You can convert at any time. There is no timeframe attached to it.
您可以随时转换。 它没有附加时间表。
Peter Mondejar
Okay. And my last one is, the deal seems to be based on Ebix share price of $49.05 which is the 15 day VWAP. There is a process to get this deal approved, is that how the final price is decided, a VWAP price or is it going to be that current?
好的。 而我的最后一个是,该交易似乎是基于Ebix股价49.05美元这是15天的VWAP。 有一个流程可以让这笔交易获得批准,最终价格是如何确定的,VWAP价格还是当前价格?
Robin Raina
I don't understand the question. Can you please repeat your question?
我不明白这个问题。 你能再说一遍吗?
Peter Mondejar
Yeah. So, from the press release it says that, you know based on the trailing 15 day VWAP of Ebix common stock $49.05, you get on as converted basis of $4.90 per share. So I just wanted to understand like when this closes, are those prices going to be the prices or can those change?
是啊。 因此,从新闻稿中可以看出,根据Ebix普通股过去15天VWAP的49.05美元,您可以获得每股4.90美元的转换基础。 所以我只是想明白,当这个结束时,这些价格会是价格还是可以改变?
Dhruv Shringi
Yes. But we actually based on the exchange ratio, the exchange ratio which is there is that each Yatra common share will convert into 0.05 shares of Ebix preferred and each Ebix preferred can convert into 20 Ebix common shares. So, if you do the implied math on that, what you are looking at is that the simplistic ratio would be one Yatra common is worth 0.9998 of an Ebix common share. And that ratio will continue to be there. And this will get crystallized. So it's an exchange ratio deal, not a fixed price deal the way you were looking at the 4.9 number.
是。 但我们实际上是基于交换比率,即每个Yatra普通股将兑换成100股Ebix优先股的交换比率,每个Ebix首选股票可转换为20股Ebix普通股。 因此,如果你对此进行隐含的数学运算,你所看到的是简单的比例是一个Yatra常见的值为0.9998的Ebix普通股。 这个比例将继续存在。 这将结晶。 所以这是一个交易比率交易,而不是你看待4.9号码的固定价格交易。
会议主持员
We will go next to Chris Boova from Columbia.
我们将去哥伦比亚的Chris Boova旁边。
Chris Boova
Just a question about Ebix. In Ebix's Q3 '19 filing, Ebix provided some proforma revenue showing acquisition, as if owned in both periods of comparisons. Those numbers show that Ebix's overall business fell about 7% in the most recent quarter. If we strip out the non Indian revenues, which is the core Ebix, those revenues fell about 10% versus a year ago. That suggest that pro forma EbixCash revenues fell approximately 5% on a year-over-year basis. If we do the same analysis for all of 2019, EbixCash pro forma strank as well. So my question is why is EbixCash flat to down and do you expect that to be able to turn this around prior to completing the IPO.
关于Ebix的问题。 在Ebix的19年第三季度提交的文件中,Ebix提供了一些显示收购的形式收入,就像在两个比较时期一样。 这些数字表明,Ebix的整体业务在最近一个季度下降了约7%。 如果我们剥离非印度收入(即核心Ebix),这些收入与一年前相比下降了约10%。 这表明备考EbixCash收入同比下降约5%。 如果我们对2019年的所有分析进行同样的分析,那么EbixCash也可以进行预测。 所以我的问题是为什么EbixCash持平,你希望能够在完成IPO之前解决这个问题。
Robin Raina
Chris, I think you didn't read it correctly, because I have answered this question many times over earlier also. EbixCash showed absolute growth and we actually did a separate press release just talking through, the proforma is a mathematical accounting way of presenting and it takes a lot of assumptions to it. For example what it does is, it takes let's say if I bought somebody's business and let's say they were reporting $10 of revenue. Now let's say I didn't buy a particular division or I didn't take over, I killed a $2 of revenue completely on day one. In my performa, I still have to show $10 of revenue, that's the first problem I have. The second is the way we account for even that revenue is going to be different. Sometimes what companies have done, they have reported their revenue on a GMV basis and we have no way to come in and strip that out to stream line it to our way of doing things, Ebix does a net revenue.
Ebix reports revenues with respect to what we earn out of it, what buying companies who most of the time have been reporting revenue as a GMV basis, what I mean by that is you did $100 of transaction and for example we might be reporting that revenue as $10 and they might be reporting it as $100. So this is completely different from what happens in there. Thirdly, you also have to taken in proforma math and asset math and what is asset math means is I'm going to look at for example, I have to take for example we bought a business let's say in April of 2018. Now I have to add back in my 2018 number four months of numbers from their numbers of what they had. Now it becomes pretty difficult for us to do that and in that math we have no control over what they did. We made a lot of acquisitions where we, for example in last year in 2018, we bought six businesses toward the end of the year, we bought at that time period. And if you are buying that many businesses what will happen is you have to inherit, you have to add asset math of 10 months and you are going to add actual of two months. So when I report my pro forma, my pro forma is actually showing actual of two months and 10 months of their past number. So it's not really an apple to apple comparison, it's not really giving you a clear metric.
What gives you a clear metric with respect to Ebix cash business we put out a pretty clear substantial black and white press release, which actually walks you through division by division organic growth rates. And those organic growth rates are all the way ranging from 25% to 33% in India in EbixCash operations. This is more of an how a pro forma math is calculated versus what has actually happened on EbixCash on the ground and that is part of the reason why we put out a separate release talking through division by division. The growth that we have shown in EbixCash operations in India and we broke it down by products and also by overall EbixCash organic growth.
克里斯,我认为你没有正确地阅读它,因为我之前已多次回答过这个问题。 EbixCash表现出了绝对的增长,我们实际上只是单独谈了一个新闻稿,形式是一种数学会计的呈现方式,它需要很多假设。例如它的作用是,如果我买了一个人的业务,让我们说他们报告了10美元的收入。现在让我们说我没有购买特定的部门,或者我没有接管,我在第一天完全杀了2美元的收入。在我的表演中,我仍然需要显示10美元的收入,这是我遇到的第一个问题。第二个是我们解释的方式,即使收入会有所不同。有时公司已经做了什么,他们已经在GMV的基础上报告了他们的收入,而我们没有办法进入并剥离它以使其符合我们的工作方式,Ebix实现了净收入。
Ebix报告的收入与我们从中获得的收入有关,大多数时候购买公司的收入是基于GMV的收入,我的意思是你做了100美元的交易,例如我们可能会报告收入10美元,他们可能会报告为100美元。所以这与那里发生的事情完全不同。第三,你还需要参考形式数学和资产数学以及什么是资产数学意味着我要看一下,例如,我必须采取例如我们在2018年4月买了一家公司。现在我有了从他们拥有的数字中添加我的2018年数字四个月的数字。现在我们很难做到这一点,在那个数学中我们无法控制他们做了什么。我们做了很多收购,例如在去年2018年,我们在年底买了6家企业,我们在那个时期买了。如果你购买那么多商家会发生什么,你必须继承,你必须增加10个月的资产数学,你将增加实际的两个月。因此,当我报告我的备考时,我的备考实际上显示了过去两个月和10个月的实际数字。所以它并不是苹果与苹果的比较,它并没有真正给你一个明确的指标。
什么为您提供了一个关于Ebix现金业务的明确指标,我们推出了一个非常明确的实质性黑白新闻稿,它实际上将按照部门有机增长率来划分您。在EbixCash业务中,印度的有机增长率一直在25%至33%之间。这更多的是如何计算形式数学与实际在EbixCash实际发生的事情,这也是为什么我们推出一个单独的版本通过除法进行讨论的部分原因。我们在印度的EbixCash业务中表现出的增长,我们通过产品以及整体EbixCash的有机增长来打破它。
Chris Boova
Okay so just to ask you think Ebix cash is growing organically currently at 25% to 33%. Did I hear that correctly.
好的,只是要问你认为Ebix现金有机增长目前为25%至33%。 我听到了吗?
Robin Raina
Yes, there was only one area where we show de-growth and that was in the, we took a conscious decision in the area of retail cards where we actually degrew that business by almost 26%, because we didn't see that margins coming into that business and that's the business I talked through in the beginning of my talk, when we bought ItzCash business we didn't see the possibility of growing it to the degree that we wanted to grow it. So we took some of the, trying to make it more profitable, we gave up on some of the, what we call bad revenue sources. But other than that we broke it down by each and every category, whether it was travel, whether it is ForEx, whether it is travel technology, whether it is the startups. When you take a simple example of a startup like Routier where when we bought it, we were doing around $48,000 of revenue, they had done in since inception when last quarter -- when we reported the revenues, in one month, we have done $960,000 of revenue for that particular startup. So, I could go each and every area and walk you through. But basically, yes, the answer to your question is on an average, we're growing at almost 25% with respect to EbixCash year-over-year.
是的,只有一个区域我们显示出去增长,而且在那里,我们在零售卡领域做出了有意识的决定,我们实际上将该业务减少了近26%,因为我们没有看到利润率下降进入那个行业,那是我在谈话开始时谈到的业务,当我们购买ItzCash业务时,我们没有看到将它发展到我们想要发展它的程度的可能性。所以我们采取了一些措施,试图让它更有利可图,我们放弃了一些我们称之为糟糕的收入来源。但除此之外,我们将每个类别分解,无论是旅行,是否是ForEx,是否是旅行技术,是否是创业公司。当你举一个像Routier这样的创业公司的简单例子,当我们购买它时,我们做了大约48,000美元的收入,他们自上个季度开始以来做了 - 当我们报告收入时,在一个月内,我们已经做了960,000美元该特定创业公司的收入。所以,我可以去每一个区域,带你走过去。但基本上,是的,你的问题的答案平均而言,我们与EbixCash同比增长近25%。
会议主持员
And we have another follow-up question from Jeff Van Rhee from Craig-Hallum.
我们还有来自Craig-Hallum的Jeff Van Rhee的另一个跟进问题。
Jeff Van Rhee
Thanks for taking my follow-ups, a couple for me. Robin, specifically on the accretion. Could you just clarify on the $0.40 to $0.75 range? What are the differences and assumptions from low to high end? And in particular, what are you assuming for conversion with the preferred shares?
我们认为这对我们没有任何实际影响。你知道,在租金监管,租金稳定的房产方面,我们从未成为该领域的活跃贷方。现在,蒂姆在管理层的评论中提到,我们的许多多户贷款,我认为在纽约地区大约有六分之一,有421个税收减免条款。
因此,作为赞助商的方式可以与城市或住房管理局签订合同协议,我不确定该协议的对手方是谁,但赞助商可能正在进行200个单元的公寓项目,他们可能同意制作这些单位中有15%,其中60%以低于市场的价格提供给中等收入的一定比例的个人可能是收入中位数的85%。
因此,为了换取合同协议,使那些部分项目的部分以低于市场价格的价格提供25年,赞助商可能会减少25年的税收减免,因此它只是一个数学计算。
从赞助商的角度来看,税收的节省与他们在租金收入中放弃了多少可以使得项目的一部分可用于那些占收入中位数一定百分比的人。
我们的感觉是并且不是绝对清楚,但我们的感觉是,为州政府通过的新立法将限制这些增加,低于市场价格单位的租金增加,这也是项目的10%到20%,通常将这限制为每年2%的增长。
这对我们没有影响,因为在我们对项目的经济分析中,我们没有承担任何租金上涨或低于市场利率或市场利率的租金。我们看到平稳的租金没有增加。
所以我们并没有真正受到这种影响,当然 - 新法律中更有害的规定之一就是房东每年无法收回超过2%的资本支出这一事实,这使得对于那些需要的人来说这是不可行的。翻新这些房产进行翻新,并在我们的421-a项目中恢复完全没有发挥作用的装修费用,因为这是我们的新建筑,根本没有装修。然后我们有一小部分,我会要求蒂姆给你一个号码。
Robin Raina
I guess, from a conversion of preferred share, what I've done is I've taken a range. And part of the reason I've taken that range is simply because of that factor. And otherwise, I would have just said $0.40 or I would have said $0.35. The reason I said $0.40 to $0.75 is simply because of that range, because if [indiscernible] is included into account, the overall number is going to be lower at the lower range of it if it's counted in the diluted share count. And if it is not counted in the diluted share count then you would have a higher range from a GAAP EPS perspective.
However, from a non-GAAP EPS perspective that number might still be the $0.75, simply because of the fact that you might be in notional counting of something in your share count. But at the same time, if those preferred shareholder have not converted into the diluted share then truly your diluted share count from a true perspective haven't gone, because you haven't really issued hard coded share. And on paper, it will stay as a -- it will -- in the paper they will hold for preferred share. So that is why you have two different numbers attached to it that on the lower side, I put a $0.40 number and on the higher side, I put $0.35 number in terms of the EPS numbers.
我想,从优先股的转换来看,我所做的就是采取了一个范围。我采用该范围的部分原因仅仅是因为这个因素。否则,我会说0.40美元,或者我会说0.35美元。我说0.40美元到0.75美元的原因仅仅是因为这个范围,因为如果考虑到[音频不清晰],如果将其计入稀释份额计数,那么总体数字将在其较低范围内降低。如果不计入摊薄后的股票数量,那么从GAAP EPS的角度来看,您将获得更高的范围。
但是,从非GAAP EPS的角度来看,这个数字可能仍然是0.75美元,这仅仅是因为您可能会在名义上计算您的股票数量。但与此同时,如果这些优先股股东尚未转换为摊薄后的股份,那么从真实的角度来看,您的稀释股数并没有消失,因为您还没有真正发行硬编码股票。在纸面上,它将作为一个 - 它将 - 在论文中保持优先份额。所以这就是为什么你有两个不同的数字,在低端,我把0.40美元的数字,而在更高的一面,我把EPS数字的0.35美元。
Jeff Van Rhee
Okay and then two others. With respect to the path of the IPO in terms of Q2 '20. At this point, you've got a pretty broad range of capabilities. Is this the take the field entity? Or are there any other incremental feature function capabilities, platforms, things that need to be added to the platform?
好的,然后是另外两个人。 关于第二季度的IPO路径。 此时,您拥有相当广泛的功能。 这是领域实体吗? 或者是否还有其他增量功能,平台,需要添加到平台的东西?
Robin Raina
Well, I think if you -- Dhruv, do we want to answer that question?
好吧,我想如果你 - Dhruv,我们想回答这个问题吗?
Dhruv Shringi
I think the question, Jeff, if I understand correctly you were trying to figure it out, if you need to anything else from an overall EbixCash India IPO perspective. Are there any other areas that we need to strengthen the portfolio?
我想问题,杰夫,如果我理解你正试图解决它,如果你需要从整体EbixCash印度IPO的角度来看其他任何东西。 是否还有其他领域需要加强投资组合?
Jeff Van Rhee
Yes, I mean, across the board with respect to all of the things you have. Are there any other key incremental pieces, either needed on the travel side or elsewhere?
是的,我的意思是,就你拥有的所有东西而言,是全面的。 在旅行方面或其他地方是否需要其他关键增量件?
Dhruv Shringi
Sure. I'll comment on the travel side and then Robin can add more on the other areas as well. I think on the travel side, we've today very comprehensive solution going. It puts in very interesting pieces that we've spoken about building out an all-duo strategy and online to offline strategy. And I think from that perspective, we've got everything that we need to be able to create a successful IPO. If there are other interesting opportunities that come up, we'll evaluate those on a case-to-case basis. But we've got all the ingredients in place right now from a travel point of view to get to a successful IPO.
当然。 我会评论旅行方面,然后罗宾也可以在其他方面增加更多。 我认为在旅行方面,我们今天的解决方案非常全面。 它提供了非常有趣的部分,我们已经谈到建立一个全能战略和在线到离线战略。 我认为从这个角度来看,我们已经拥有了创建成功IPO所需的一切。 如果还有其他有趣的机会,我们会根据具体情况对这些机会进行评估。 但是,从旅行的角度来看,我们现在已经拥有了所有的成分,以获得成功的首次公开募股。
Jeff Van Rhee
And maybe, Robin, just anything else, I know you've got -- you talked about the insurance capabilities, you've obviously have financial, back office capability is pretty broad. You've made some big strides in Boston and buzz and areas. Anything else that front of mind to the extent you can share? Robin, are you there?
也许,罗宾,其他任何事情,我知道你已经 - 你谈到了保险能力,你显然有财务,后台办公能力相当广泛。 你在波士顿和嗡嗡声和地区取得了一些重大进展。 在你可以分享的范围内,还有什么其他的东西? 罗宾,你呢?
Robin Raina
So just not really what I was saying about that from a market perspective, when you look at the IPO perspective. From an IPO perspective, there's no real stumbling blocks with respect to feature functionality that we're weighting in on. We already have the kind of growth rate that we would like to show in the -- from an IPO perspective. We have the largest financial exchange out there in India.
We have, with the Yatra acquisition we will now have a leadership position in the B2B and corporate side of the travel market. So we feel we have all the pieces available with respect to -- we can obviously continue to add newer things like insurance that I talked about. To me that is the cream, that's more icing out there from a perspective of increasing, improving our capabilities.
But I don't believe that from an Indian market perspective, from an IPO perspective, there is -- there hasn't been a company in India with the financial metrics that we would like to bring from a perspective of the financial software industry, or the insurance software industry, or the travel software industry.
We will be the largest, the most profitable player in the market. Most of the players who exist today in the travel markets are losing money, especially the so called players who are the larger players. So we feel we have some very unique proposition out there from IPO perspective. So I don't see any stabling blocks with respect to feature functionality that we are weighting in on from an IPO perspective.
We just go through -- we have to go through the traditional steps, or pointing bankers and as also the traditional stuff of working through with regulators, getting our prospectus approved and supplying that. And we are at pretty -- we're continuing to move forward in that direction with respect to working with key players in the market to get to that point of launching possibly an IPO in the second quarter of 2020.
从市场角度来看,当你看到IPO的观点时,我真的不是那么说的。从IPO的角度来看,我们正在加权的功能功能方面没有真正的绊脚石。从IPO的角度来看,我们已经有了这种增长率。我们在印度拥有最大的金融交易所。
通过收购Yatra,我们现在将在B2B和企业方面处于领先地位。所以我们觉得我们有所有可用的部分 - 我们显然可以继续添加我所谈到的保险等新事物。对我而言,从增加和提高我们的能力的角度来看,那里更加锦上添花。
但我不相信从印度市场的角度来看,从IPO的角度来看,印度没有一家公司有我们希望从金融软件行业的角度带来的财务指标,或保险软件业,或旅游软件业。
我们将成为市场上规模最大,利润最高的玩家。今天在旅游市场上存在的大多数球员都在赔钱,尤其是那些规模较大的球员。因此,从IPO的角度来看,我们认为我们有一些非常独特的主张。因此,从IPO的角度来看,我没有看到任何与功能相关的功能块。
我们只是通过 - 我们必须通过传统的步骤,或指向银行家,以及与监管机构合作的传统方式,让我们的招股说明书获得批准并提供。而且我们处于相当的状态 - 我们将继续朝着这个方向前进,与市场中的主要参与者合作,以达到在2020年第二季度可能进行首次公开​​募股的程度。
Jeff Van Rhee
And I guess just last two for me then. Certainly, understanding your conservatism, I think you commented about the Indian IPO, you referenced a couple of billion. But I just want to be clear, you are talking about $600 million in annualized revenues, 30% operating margin. So you get about $180 million in operating income. There will be about 11 times if you're talking just $2 billions, so 11 times operating income. You're talking about 20% organic growth. Anything in there I'm missing? Because certainly 11 times operating income for that doesn't sync with what I've been publishing. It seems to me that's worth a piece in the mouth more than that. But are you comfortable with all of those…
我想那时对我来说只有最后两个。 当然,了解你的保守主义,我认为你评论了印度的IPO,你引用了几十亿。 但我想明确一点,你说的是年收入6亿美元,营业利润率30%。 所以你获得了大约1.8亿美元的营业收入。 如果你只说20亿美元,那么将会有11次左右,因此营业收入是11倍。 你说的是20%的有机增长。 我在那里的任何东西都不见了? 因为肯定有11倍的营业收入与我发布的内容不同步。 在我看来,在嘴里比这更值得一块。 但是你对所有这些感到满意吗?
Robin Raina
Jeff, first of all -- no Jeff, I didn't say $2 billion. I said a number of billion. So I didn't say whether it is $1 billion or $2 billion. And clearly, I believe that this -- I will be very disappointed, for example, if our valuation is $2 billion in India, because that will be a very low valuation. Again, the proof lies in the putting. I couldn't tell you today with any guarantee what's going to happen. But traditionally what had happened in the financial markets in India, if I go and look at generic study or what happened, average is somewhere above 30 is what the valuations has come through with respect to in the financial industry with respect to some of the players.
Now, do we get that 30% plus or 35%, or 37%, or 32%, I couldn't tell you. But if you go by the average is that what had happened traditional in the market. So I think it's a bit early for me to comment about it. Obviously, we're hiring just the right bankers, the top bankers, nationally, international, to pursue this IPO on a very solid footing. We believe we have all the right fundamental. Our bankers believe that we have all the right basics to get there. But again, we'll have to -- we will know when have and we know that and we will know. So I don't think I wanted to, by any means, say that I think it's a $2 billion IPO. But I would be clearly disappointed if that's the number that we get out of this.
杰夫,首先 - 没有杰夫,我没有说20亿美元。我说数十亿。所以我没有说是10亿美元还是20亿美元。显然,我相信这一点 - 例如,如果我们在印度的估值为20亿美元,我将非常失望,因为这将是一个非常低的估值。再一次,证据在于推杆。今天我无法告诉你任何保证会发生什么。但传统上印度的金融市场发生了什么,如果我去研究一般性研究或发生的事情,平均值在30以上就是金融业对某些参与者的估值。 。
现在,我们得到30%以上或35%,或37%,或32%,我无法告诉你。但是,如果你按平均值去做,那就是市场上传统的事情。所以我认为现在对我的评论有点早。显然,我们正在招聘合适的银行家,顶级银行家,国内,国际,以非常稳固的方式进行此次首次公开募股。我们相信我们拥有所有正确的基础。我们的银行家们相信我们拥有所有正确的基础知识。但同样,我们必须 - 我们知道什么时候有,我们知道,我们会知道。所以我认为我不想说,我认为这是一笔20亿美元的IPO。但如果这是我们从中获得的数字,我会显然感到失望。
Jeff Van Rhee
Thanks for the clarification. Then the last one for me just back to the domestic business, or the non-EbixCash business, if you will. To Chris' earlier question talking about growth in the domestic markets, you've talked about return to growth, you've talked about one particular consulting piece of the business that's showing declines but the other piece is growing. And that you thought you would return to growth. Has anything changed in your thinking about the domestic business?
谢谢你的澄清。 那么最后一个对我来说只是回到国内业务,或者非EbixCash业务,如果你愿意的话。 对于克里斯先前提到的关于国内市场增长的问题,你已经谈到了回归增长,你已经谈到了一个特定的咨询业务,这个业务显示出下降但另一个正在增长。 并且你认为你将恢复增长。 你对国内业务的看法有什么变化吗?
Robin Raina
No, not at all. I think I have defined that in pretty much detail in the last call that when we say that the U.S business, for example, the insurance business that's a very solid cash cow business for us. Anything we work and whatever we do in the insurance businesses across the world, with a very highly margin intensive and we've done very well in that. Now, what has happened in the U.S business and I've been very detailed, I have laid out detailed numbers for our investors to understand what business in the exchange market didn't come down at all. What has happened is that we actually had two areas of our business where we had substantial declines, and that was mainly in the area of consulting.
And earlier on, we had the area of health content. Now, the health content number has stabilized completely and we are starting to grow that. And in fact very recently, we talked about the A.D.A.M. International number. What we've been able to do we've taken that content business and taken it into international market. And we are now reporting in excess of $1 million just out of India by creating a quarter, just by creating a brand new product line in terms of selling health content. So that's really a $4 million new number that come to the table with respect to the A.D.A.M. International with respect to health content that has been added to the pipe. So A.D.A.M. will be quite comfortable.
On the consulting side, we saw pretty large decline. And that what basically, we lost two main clients and those two clients, we didn't really lose them we still have them as clients. But what really happened, one of them was MassMutual and another one was Knights of Columbus. And in both these clients, especially in MassMutual, MassMutual outsourced their entire IT and created a JV, I believe at Cognosante. And when they did that for one day to another, our largest client became our smallest client. And we had $9 million hole to fill just with one client a year. And that was something that was just imposed on us.
So having said that when we look at -- when you report your pro forma numbers, for example, you will have to show that $9 million is [a drop], which it is. Now, having said that as we go forward we're trying to find newer consulting clients to grow that strategic consulting business. And in the overall numbers, those were the two factors that were getting reflected. The health content business had come down quite dramatically and also the business of consulting, the strategic consulting, had come down quite a bit because of these two clients.
Now, what has happened for the remaining businesses, financial exchange business, they've had actually full -- had grown quite sizably and that allowed us to fulfill most of the hole that it created. And so, I think today where are we are, we're trying to go back into that strategic consulting business and continue to grow that. We're trying to grow that. We've also taken some of this -- the A.D.A.M. content business and we have tried to take it internationally. And we are obviously showing some success with that, which I just reported in a separate press release, and so on.
一点都不。我认为我已经在最后一次电话会议中详细说明了当我们说美国业务时,例如保险业务对我们来说是一个非常可靠的摇钱树业务。我们在世界各地的保险业务中工作的任何事情,以及我们在保险业务中所做的一切,都是非常高利润的,我们在这方面做得非常好。现在,美国业务发生了什么,我已经非常详细,我已经为投资者列出了详细的数据,以了解交易所市场中的业务根本没有下降。发生的事情是,我们实际上有两个业务领域,我们有大幅下降,主要是在咨询领域。
在早些时候,我们有健康内容的领域。现在,健康内容数量已经完全稳定,我们开始增长。事实上,最近我们谈到了A.D.A.M.国际号码。我们已经做了什么,我们已经把这个内容业务带入了国际市场。我们现在通过创造一个季度来报告超过100万美元的印度,仅仅通过在销售健康内容方面创建一个全新的产品线。因此,就A.D.A.M而言,这是一个价值400万美元的新号码。关于已添加到管道中的健康内容的国际。所以A.D.A.M.会很舒服的。
在咨询方面,我们看到了相当大的下滑。基本上,我们失去了两个主要客户和那两个客户,我们并没有真正失去它们,我们仍然将它们作为客户。但究竟发生了什么,其中一个是MassMutual,另一个是哥伦布骑士团。在这两个客户中,特别是MassMutual,MassMutual外包他们的整个IT并创建了一个合资企业,我相信Cognosante。当他们一天到另一天这样做时,我们最大的客户成为我们最小的客户。我们每年只有一个客户填补了900万美元。这就是强加给我们的东西。
所以,当我们看到 - 例如,当你报告你的备考数字时,你必须证明900万美元是[一滴],就是这样。现在,我们已经说过,在我们前进的过程中,我们正在努力寻找更新的咨询客户来发展这一战略咨询业务。总体而言,这些是反映出来的两个因素。由于这两个客户,健康内容业务已经大幅下降,而咨询业务,战略咨询业也因此而下降了很多。
现在,剩下的业务,金融交易业务已经发生了什么,他们实际上已经满员 - 已经发展得相当可观,这使我们能够完成它创造的大部分漏洞。所以,我认为今天我们在哪里,我们正在努力重新回到战略咨询业务并继续发展。我们正在努力实现这一目标。我们也采取了一些 - A.D.A.M.内容业务,我们试图把它带到国际。我们显然已经取得了一些成功,我刚刚在一份单独的新闻稿中报告过,等等。
So I think we feel good about where we are headed with respect to that business. But I don't think you're going to -- this is going to be an overall effort from perspective of U.S. perspective. You're not going to see some -- it's not going to be that we will -- as we go forward, what will happen is that our health -- our insurance business will remain our foundation, will remain, contribute very strongly overall to Ebix P&L. At the same time, what we are trying to do is we're trying to look for more avenues of growth.
One of our challenges is that even if we grow the strategic consulting business, which we're trying to grow, that business has much larger, much lower margin numbers associated with it. So one of our top five processes today that we want to grow that business but we want to grow it within control so that our overall numbers don't get diluted from a perspective of P&L perspective. This is something, as you know Ebix is well known for that we've always focused a lot more on profitability versus trying to grow revenue for the sake of revenue. Meaning if I wanted, I could just continue to pick up A.D.A.M. business at substandard margins. And investors might be -- will be happy just to see those great revenue numbers. But I don't think that will do justice to what Ebix record has been that we've been very strong and build operating margins over the last 20 years.
So we are quite sensitive to making sure that we don't sell for the sake of anytime a product becomes commoditized, which health content business was starting to become for us. We realized we needed to create smarter products so that we have more enterprise solutions, so that we don't get commoditized. In the meanwhile, we decided not to take up some of that commodity business, because it was coming with non-existent margins.
So I think that's the kind of decision making Ebix has always been good at that. But we've been very disciplined with picking up contract, which have margins associated with it. And that's something that we'll continue from a U.S. perspective. But we feel very good about the pipeline with respect to what we have in the U.S. as also the leadership team that we have put in place
What we have in the U.S., as also the leadership team that we have put in place in the U.S. So we feel good about that.
因此,我认为我们对该业务的目标感到满意。但我认为你不会 - 从美国的角度来看,这将是一次全面的努力。你不会看到一些 - 我们不会这样做 - 随着我们前进,将会发生的是我们的健康 - 我们的保险业务仍然是我们的基础,将保持,对整体的贡献非常强烈Ebix P&L。与此同时,我们正在努力做的是寻求更多的增长途径。
我们面临的挑战之一是,即使我们发展了我们正在努力发展的战略咨询业务,该业务也会有更大,更低的利润率。因此,我们今天的五大流程之一就是我们想要发展这项业务,但我们希望在控制范围内实现增长,这样我们的总体数字就不会从损益角度来看。这就是你所知道的,因为你知道Ebix是众所周知的,因为我们总是把更多的注意力放在盈利能力上,而不是为了收入来增加收入。如果我想要的意思,我可以继续选择A.D.A.M.业务处于不合标准的边缘。投资者可能会 - 只是为了看到那些巨大的收入数字而感到高兴。但我认为这并不能说明Ebix的记录是什么,我们在过去的20年里一直非常强大并建立了营业利润率。
因此,我们非常敏感地确保我们不会为产品变得商品化而出售,而健康内容业务开始成为我们的产品。我们意识到我们需要创建更智能的产品,以便我们拥有更多的企业解决方案,这样我们才能实现商品化。与此同时,我们决定不再从事一些商品业务,因为它的利润率不存在。
所以我认为这就是Ebix一直擅长的决策。但是我们在签订合同时已经非常自律,这些合同具有与之相关的利润。从美国的角度来看,我们将继续这样做。但我们对美国以及我们已经建立的领导团队的管道感到非常满意
我们在美国拥有什么,以及我们在美国实施的领导团队。所以我们对此感到满意。
会议主持员
And that's all the time we have for questions today. Robin, I will turn the conference back to you for additional or closing remarks.
这就是我们今天提出问题的所有时间。 罗宾,我将把会议转回给你,以获得更多或结束的评论。
Robin Raina
Thank you. We've had a pretty decent long-call. So I think I would like to thank each one of our participants for joining us in the investor call. As we go forward over the next few months, I think the task is clearly cut out for us in terms of, one, in terms of getting through all the approvals to try and fast forward the process, which I will continue to do working with that in, both sides will jointly work together to try and get. I think both sides have shown solid intent and we feel this is a paradigm shift in terms of what we're trying to do with respect to creating all these products under one roof, and creating cross-selling opportunity. So we're quite excited about that. Having said that, I look forward to moving this forward and I think with that, I close my remarks unless Dhruv has something to add, we will close the call.
谢谢。 我们有一个相当不错的长途电话。 所以我想我要感谢我们每个参与者加入我们的投资者电话会议。 随着我们在接下来的几个月里继续前进,我认为我们已经明确地完成了任务,一方面是通过所有审批来尝试和快速推进这一过程,我将继续与之合作。 在那里,双方将共同努力,共同努力。 我认为双方都表现出了坚实的意图,我们认为这是我们在一个屋檐下创造所有这些产品并创造交叉销售机会的尝试方式的转变。 所以我们对此感到非常兴奋。 话虽如此,我期待着向前迈进,我想,除非Dhruv有什么要补充的,否则我会结束我的发言,我们将结束通话。
Dhruv Shringi
Thank you, Robin. Just agreeing with the same sentiment, thanking everyone for their time today and we're very excited about this opportunity in terms of working together with Ebix to create a truly unique position for the Indian travel market. Thank you everyone.
谢谢你,罗宾。 只是同意同样的观点,感谢大家今天的时间,我们对与Ebix合作为印度旅游市场创造真正独特的地位的机会感到非常兴奋。 谢谢大家。
会议主持员
And that does conclude our conference today. Thank you for your participation. You may now disconnect.
这确实是我们今天的会议结束。 感谢您的参与。 您现在可以断开连接。
相关问题
Yatra Online, Inc. 电话会议
Yatra Online, Inc. 财务报告
互联网券商的港股、美股开户教程
如果您对美股 或者 港股也感兴趣, 或者想要了解如何开户, 可以加我wechat: xiaobei006006, 同时也可以拉您进美股交流群哦。
最后的最后 祝大家都有一个美好的投资生活哦。
大家也可以关注【美股指南】公众号, 即可获得《小白投资美股指南(雪球「岛」系列)》电子书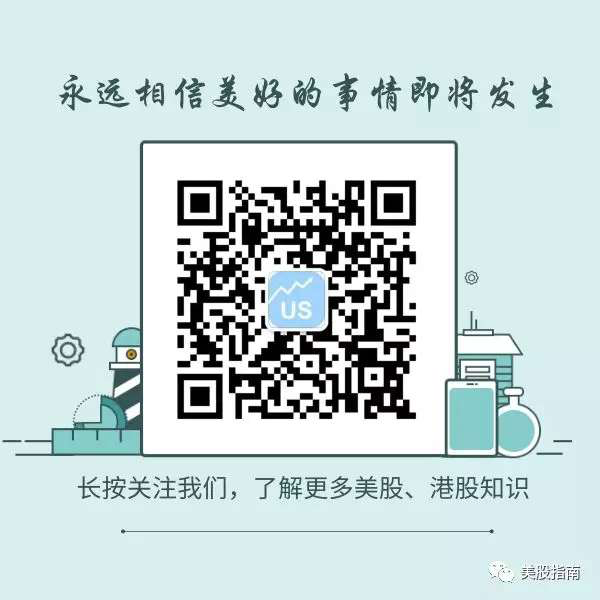 ---
写在最后
---
暂无回复。