读者寄语: 不管是您想投资美股, 还是想投资港股, 保持好自己的心态是最重要的。特别在美股、港股市场拥有一套成熟的金融市场,市场鼓励长期持有,而不是短期的投机炒作。选择一个好的公司, 耐心的等待, 做时间的朋友。如果您想咨询美股开户、港股开户相关的问题, 或者您对美股、港股感兴趣可以添加微信交流: xiaobei060537
UDR, Inc. (NYSE:UDR) Q2 2019 Results Conference Call July 31, 2019 1:00 PM ET
UDR,Inc。(纽约证券交易所股票代码:[UDR])2019年第二季度业绩电话会议2019年7月31日美国东部时间下午1:00
公司参与者
Chris Van Ens - VS
Tom Toomey - Chairman and CEO
Jerry Davis - President and COO
Joe Fisher - CFO
Harry Alcock - EVP, Chief Investment Officer
Chris Van Ens - VS.
Tom Toomey - 董事长兼首席执行官
杰里戴维斯 - 总裁兼首席运营官
Joe Fisher - 首席财务官
Harry Alcock - 首席投资官,首席投资官
电话会议参与者
Nick Joseph - Citigroup
Trent Trujillo - Scotiabank
Austin Wurschmidt - KeyBanc Capital Markets
Rich Hightower - Evercore
Wes Golladay - RBC Capital Markets
Lauren Weston - Morgan Stanley
John Pawlowski - Green Street Advisors
Alexander Goldfarb - Sandler O'Neill
Hardik Goel - Zelman & Associates
尼克约瑟夫 - 花旗集团
特伦特特鲁希略 - 丰业银行
Austin Wurschmidt - KeyBanc Capital Markets
Rich Hightower - Evercore
Wes Golladay - 加拿大皇家银行资本市场
劳伦韦斯顿 - 摩根士丹利
John Pawlowski - Green Street Advisors
Alexander Goldfarb - 桑德勒奥尼尔
Hardik Goel - Zelman&Associates
会议主持员
Greetings, and welcome to UDR Second Quarter 2019 Earnings Call. At this time, all participants are in a listen-only mode. A brief question-and-answer session will follow the formal presentation. [Operator Instructions] As a reminder, this conference is being recorded.
It is now my pleasure to introduce your host, Vice President, Chris Van Ens. Thank you, Mr. Van Ens, you may now begin.
问候,欢迎来到UDR第二季度2019年收益电话会议。 此时,所有参与者都处于只听模式。 一个简短的问答环节将在正式的演讲之后进行。 [操作员说明]提醒一下,此会议正在录制中。
现在我很高兴向您的主持人,副总裁Chris Van Ens介绍。 谢谢你,范恩先生,你现在可以开始了。
Chris Van Ens
Welcome to UDR's quarterly financial results conference call. Our press release and supplemental disclosure package were distributed yesterday afternoon, and posted to the Investor Relations section of our website, ir.udr.com. In the supplement, we have reconciled all non-GAAP financial measures to the most directly comparable GAAP measure, in accordance with Reg G requirements.
Statements made during this call which are not historical, may constitute forward-looking statements. Although we believe the expectations reflected in any forward-looking statements, are based on reasonable assumptions, we can give no assurance that our expectations will be met. A discussion of risks and risk factors are detailed in our press release, and included in our filings with the SEC. We do not undertake a duty to update any forward-looking statements. When we get to the question-and-answer portion, we ask that you be respectful of everyone's time and limit your questions and follow-ups. Management will be available after the call for your questions that did not get answered on the call.
I will now turn the call over to UDR's Chairman and CEO, Tom Toomey.
欢迎来到UDR的季度财务业绩电话会议。我们的新闻稿和补充披露包于昨天下午分发,并发布在我们网站ir.udr.com的投资者关系部分。在补充中,我们根据Reg G的要求,将所有非GAAP财务指标与最直接可比的GAAP指标进行了对比。
本次电话会议期间发表的非历史性陈述可能构成前瞻性陈述。虽然我们认为任何前瞻性陈述中反映的预期均基于合理的假设,但我们无法保证能够满足我们的期望。我们在新闻稿中详细讨论了风险和风险因素,并将其纳入我们向美国证券交易委员会提交的文件中。我们没有义务更新任何前瞻性陈述。当我们进入问答部分时,我们要求您尊重每个人的时间并限制您的问题和后续行动。在致电您的问题后,管理层将无法接听电话。
我现在将把这个电话转给UDR的董事长兼首席执行官Tom Toomey。
Tom Toomey
Thank you, Chris, and welcome to UDR's second quarter 2019 conference call. On the call with me today are Jerry Davis, President and Chief Operating Officer; and Joe Fisher, Chief Financial Officer, who will discuss our results; as well as senior officers Warren Troupe and Harry Alcock, who will be available during the Q&A portion of the call.
Our strong second quarter results highlighted by same-store NOI growth of 4.2% and FFO as adjusted per share growth of 6.3% continue to demonstrate UDR's value creation potential as well as execution of our primary strategic objective.
These remain, first, ensuring continued operational excellence through strong blocking and tackling, and innovation, such as the implantation of our next generation operating platform to further boost our operating margin; second, maintaining the diversified portfolio to mitigate risk and provide more degrees of freedom to utilize our best-in-class operating platform and adaptive capital allocation platform; third, driving cash flow growth through accretive and disciplined capital sourcing and deployment; fourth, maintaining a liquid investment-grade balance sheet; and fifth, promoting a culture of empowerment and innovation.
Continuous execution of these objectives has made UDR a full-cycle investment. And over the past three years has resulted in the second highest FFO, as adjusted per share growth rate in the group, outpacing our peer average by 100 basis points per year. This is a tremendous result for a highly diversified company.
Moving on, we are now seven months into the year with good visibility through the remainder of the peak leasing season. As such, we have raised our same-store revenue and NOI growth guidance ranges by 20 basis points and 37.5 basis points at the midpoints, and our FFO as adjusted per share guidance range by $0.015 at the midpoint. Joe will provide more details in his prepared remarks.
Looking ahead, over the next 18 months, we feel good about where we are positioned, assuming the continuation of the stable economic and demand supply environment. For UDR specifically, we will continue to ring efficiencies out of our cost structure through our next generation operating platform and our 2019 acquisitions and our investment activities will be accretive to 2020. Jerry and Joe will provide additional color in their remarks.
Next, we continue to find opportunities to match fund equities sourced at a premium to NAV with acquisitions that are in target markets and have significant near-term operational upside. During the second quarter and third quarter, we raised a $120 million of equity through our ATM, which is earmarked for acquisitions and we further simplified the Company through the liquidation of the KFH joint venture. We remain disciplined in our capital raising, choosing to wait until investment opportunities are in hand, rather than speculative dilute our shareholders. Joe will take you through our thought process, capital uses, recent debt offerings in more detail during his prepared remarks.
谢谢Chris,欢迎来到UDR 2019年第二季度电话会议。今天与我同意的是总裁兼首席运营官杰里戴维斯;和首席财务官Joe Fisher将讨论我们的结果;以及高级官员Warren Troupe和Harry Alcock,他们将在电话会议的Q&A部分提供。
我们强劲的第二季度业绩突显了同店NOI增长4.2%和FFO调整后每股增长6.3%继续显示UDR的价值创造潜力以及我们的主要战略目标的执行。
首先,这些仍然是通过强有力的阻止和解决以及创新来确保持续的运营卓越性,例如植入我们的下一代操作平台以进一步提高我们的运营利润率;第二,维持多元化投资组合以降低风险,并提供更多自由度,以利用我们一流的运营平台和适应性资本分配平台;第三,通过增加和纪律的资本采购和部署推动现金流增长;第四,维持流动性投资级资产负债表;第五,促进赋权和创新文化。
持续执行这些目标使UDR成为一项全周期投资。在过去三年中,FFO排名第二,按集团每股调整增长率计算,超过同行平均每年100个基点。对于一家高度多元化的公司来说,这是一个巨大的成果。
继续前进,我们现在已经过了七个月,在租赁高峰期的剩余时间内具有良好的知名度。因此,我们将同店销售收入和NOI增长指引范围提高了20个基点和中点37.5个基点,而我们的FFO调整后的每股指导范围中间点为0.015美元。乔将在他准备的评论中提供更多细节。
展望未来,在接下来的18个月里,假设经济和需求供应环境持续稳定,我们对自己的定位感到满意。特别是对于UDR,我们将继续通过我们的下一代运营平台和2019年的收购来提高我们的成本结构的效率,我们的投资活动将增加到2020年.Jerry和Joe将在他们的评论中提供额外的颜色。
接下来,我们继续寻找机会,将与资产净值相关的基金股票与目标市场的收购相匹配,并具有显着的近期运营上行空间。在第二季度和第三季度,我们通过我们的ATM筹集了1.2亿美元的股权,该ATM专门用于收购,我们通过清算KFH合资企业进一步简化了公司。我们在融资方面仍然受到纪律处分,选择等到投资机会到来,而不是投机稀释我们的股东。乔将在他准备的评论中更详细地介绍我们的思考过程,资本使用,最近的债务发行。
Last, we recently published our inaugural corporate responsibility report and launched an ESG website on udr.com. These resource will help our stakeholders better understand what UDR has done, is doing and plans to accomplish with regards to these important topics. We are constantly striving to improve all aspects of our business and would welcome any feedback stakeholders may have on this front.
With that, the senior management team would like to extend a special thank you to all UDR associates for your continued hard work.
I will now turn the call over to Jerry.
最后,我们最近发布了首份企业责任报告,并在udr.com上发布了ESG网站。 这些资源将帮助我们的利益相关者更好地了解UDR在这些重要主题方面所做的,正在做的和计划完成的事情。 我们一直在努力改善我们业务的各个方面,并欢迎利益相关方在此方面可能提供的任何反馈。
有了这个,高级管理团队特别感谢所有UDR员工为您的持续努力。
我现在将电话转给杰瑞。
杰瑞戴维斯
Thanks, Tom, and good afternoon, everyone.
We're pleased to announce another quarter of strong operating results with same-store revenue, expense and NOI growth of 3.7%, 2.3% and 4.2%, respectively. For revenues, blended lease rates grew by 4.4% during the quarter or 60 basis points above last year's comparable period, and consistent with the first quarter spread and our expectations. We are forecasting a similar year-over-year spread throughout the back half of the year.
Quarterly occupancy was strong at 96.9% and is forecast to remain in the high 96% range for the remainder of 2019. And other income grew 11.5% year-over-year. This rate was above what we had forecast entering the quarter but comps do toughen as we move through the back half of 2019. In short, blended lease rate growth and occupancy have been as expected thus far, whereas other income growth has outperformed. This outperformance in combination with our expectation for stable apartment fundamentals throughout the remainder of 2019 drove the 20 basis-point increase in our full-year same-store revenue growth guidance range, which is now 3.4% to 4.0% and near the top end of the sector.
At the market level, San Francisco, Seattle and Austin which represent 24% of our same-store NOI, marginally outperformed our initial expectations with average revenue growth of 5.7% in the second quarter. This was a result of increased demand for our apartments which drove occupancy, which drove occupancy, as well as above average contributions from other income item such as parking, short-term furnished rentals, and rentals of common area spaces. Conversely, Orange County and Florida, which comprised 22% of our same-store NOI, have slightly underperformed our initial expectations with average revenue growth of 3.3% due to weaker demand and/or competitive supply. All other markets are performing more or less in line with our initial expectations coming into the year.
Moving on, the implementation and execution of our next generation operating platform is dropping an increasing number of dollars to our bottom-line, evidenced by the 50 basis-point year-over-year expansion in our same-store controllable margin and same-store controllable expense growth of only 0.4% during the second quarter. To be clear, the initiatives associated with our next generation operating platform, which include process improvement, the centralization of administrative non-customer facing tasks, outsourcing certain functions, installations of smart home tech, the development of enhanced smart device, self service options and the better utilization of big data do not just provide bolt-on incremental upside, they are fundamentally changing how we operate the business and interact with our customers.
The significance of this change is best captured by examining the inverse growth rates of our personnel and repairs and maintenance costs. Over the past year, our outsourcing and centralization initiatives have resulted in personnel costs declining by 9% or $1.4 million with repair and maintenance costs increasing by 16% or $1.4 million. Combined, these controllable expense line items, which comprise 35% of our expense stack, produced flat year-over-year growth during the quarter. They should be increasing at a rate at least in line with or above inflation, given the strong wage growth in our markets, which was near 4% over the past year according to the BLS, theoretically saving us over $800,000 during the quarter.
谢谢你,汤姆,大家下午好。
我们很高兴地宣布另外四分之一的强劲经营业绩,同店销售收入,费用和NOI分别增长3.7%,2.3%和4.2%。就收入而言,混合租赁费率在本季度增长了4.4%,比去年同期增长了60个基点,与第一季度的利差和我们的预期一致。我们预测今年下半年将出现类似的年度差异。
季度入住率强劲,达到96.9%,预计2019年剩余时间将保持在96%的高位。其他收入同比增长11.5%。这一比率高于我们预测的进入该季度,但随着我们进入2019年后半期,比较强硬。总之,混合租赁利率增长和入住率一直如预期,而其他收入增长表现优异。这一优异表现加上我们对2019年剩余时间内稳定的公寓基本面的预期推动了我们全年同店收入增长指引范围的20个基点的增长,目前为3.4%至4.0%,接近于该部门。
在市场层面,旧金山,西雅图和奥斯汀占我们同店NOI的24%,略高于我们的初步预期,第二季度的平均收入增长率为5.7%。这是由于我们的公寓需求增加导致入住率下降,以及其他收入项目(如停车场,短期租赁和公共区域租赁)的高于平均水平的贡献。相反,由于需求疲软和/或竞争供应疲软,占我们同店NOI 22%的Orange County和佛罗里达州的表现略低于我们的初步预期,平均收入增长3.3%。所有其他市场的表现或多或少都符合我们对年度的初步预期。
接下来,我们的下一代运营平台的实施和执行正在将越来越多的美元投入到我们的底线,这可以从我们同店可控利润率和同店的50个基点同比增长中得到证明。第二季度可控费用增长率仅为0.4%。需要明确的是,与我们的下一代操作平台相关的举措,包括流程改进,行政非客户任务的集中化,外包某些功能,智能家居技术的安装,增强型智能设备的开发,自助服务选项和更好地利用大数据不仅可以提供强大的增量优势,而且还可以从根本上改变我们运营业务的方式并与客户进行互动。
通过检查我们人员的反向增长率以及维修和维护成本,可以最好地发现这种变化的重要性。在过去一年中,我们的外包和集中化举措导致人员成本下降了9%或140万美元,维修和维护成本增加了16%或140万美元。合并后,这些可控费用项目占我们费用总额的35%,在本季度产生了同比增长。考虑到我们的市场工资强劲增长,它们应该以至少与通货膨胀一致或高于通货膨胀率的速​​度增长,根据BLS,过去一年的增长接近4%,理论上在本季度节省了超过80万美元。
Over the next 3 to 4 years, we expect our next generation operating platform to dramatically improve efficiencies throughout our expense structure, drive customer satisfaction higher and increase employee engagement, which should ultimately result in 150 to 200 basis points of expansion in our same-store controllable margin. This translates into approximately $15 million to $20 million of incremental run rate NOI, based on annualized second quarter results. By the end of 2019, we will have captured about 20% to 25% of this upside.
With regard to other aspects of the platform, we made significant progress installing smart home technologies during the quarter and after quarter end. To-date, we have completed 19,000 homes. By year-end, we expect to have finished 25,000 to 30,000 homes and be beta testing our smart device app that will enable mobile self touring and provide our residents with an enhanced suite of self-service options to more efficiently connect with us.
For non-controllable expenses, real estate taxes increased by 4.7%. Year-to-date growth has been 4%, but we are still forecasting full-year growth in the 5% to 6% range for this category. In total, we're lowering our same-store expense growth guidance by 50 basis points at the midpoint to 2.5% to 3%, in reaction to both the positive results from our operating platform efficiencies, as well as more favorable real estate tax appeals and levy rates. Altogether, our operations and the demand supply environments for our apartments feels good, and drove the 37.5 basis-point increase in our full-year same-store NOI growth guidance range, which is now 3.75% to 4.5%.
Next, an update on New York rent regulation. After evaluating each lease in our New York portfolio, the impact of rent regulation legislation and recent court rulings is relatively immaterial to UDR. To frame this, we are forecasting that the changes will negatively impact 2019 NOI by $300,000 to $500,000 and 2020 NOI by 500,000 to $1 million. These estimates do not include potentially lower real estate taxes or any positive impact to market rate rent growth. They do incorporate the impact on our 421a homes due to the Housing Stability and Tenant Protection Act of 2019, and our 421g homes at 10 Hanover and 95 Wall in downtown Manhattan due to the latter June ruling by the New York Court of Appeals that disallowed luxury deregulation. After incorporating this recent court ruling, approximately 40% of our pro rata New York homes are market rate. This jumps into your 50% of homes by midyear 2020, and as abatements burn off, at over 70% by midyear 2023.
In closing, I would like to thank all of our associates in the field and at corporate for producing another strong quarter of operational growth.
With that, I'll turn it over to Joe.
在未来3到4年内,我们希望我们的下一代运营平台能够显着提高整个支出结构的效率,提高客户满意度并提高员工敬业度,这最终将使我们的同店扩展150到200个基点可控保证金。根据年度第二季度业绩,这相当于约1,500万至2,000万美元的增量运行率NOI。到2019年底,我们将获得约20%至25%的上涨空间。
关于该平台的其他方面,我们在本季度和季度结束时安装智能家居技术取得了重大进展。到目前为止,我们已经完成了19,000个家庭。到年底,我们预计将完成25,000到30,000个家庭,并对我们的智能设备应用程序进行beta测试,该应用程序将实现移动自助游,并为我们的居民提供增强的自助服务选项套件,以便更有效地与我们联系。
对于不可控制的费用,房地产税增加了4.7%。年初至今的增长率为4%,但我们仍预测该类别的全年增长率在5%至6%之间。总体而言,我们将同店支出增长指引从中点下调50个基点至2.5%至3%,以应对我们的运营平台效率带来的积极成果,以及更优惠的房地产税收诉求和征税率。总而言之,我们的公寓运营和需求供应环境感觉良好,推动全年同店NOI增长指导范围增加37.5个基点,目前为3.75%至4.5%。
接下来,关于纽约租金监管的最新情况。在评估我们纽约投资组合中的每个租约后,租金监管立法和最近法院裁决的影响对UDR来说相对无关紧要。为了说明这一点,我们预测这些变化将对2019年NOI产生300,000美元至500,000美元和2020年NOI 500,000至100万美元的负面影响。这些估计不包括可能较低的房地产税或对市场房租增长的任何积极影响。由于纽约上诉法院于6月份裁定禁止奢侈品,他们确实将2019年的"住房稳定和租户保护法案"以及我们在曼哈顿市中心的10个汉诺威和95号华尔街的421克住宅的影响纳入了我们的421a住宅。放松管制。在纳入最近的法院裁决后,我们按比例分配纽约房屋的约40%是市场价格。到2020年年中,这一数字将跃升至50%的房屋,随着减排的消退,到2023年年中将减少70%以上。
最后,我要感谢我们在该领域和公司的所有员工,以产生另一个强劲的运营增长季度。
有了这个,我会把它交给乔。
Joe Fisher
Thanks, Jerry. The topics I will cover today include our second quarter results and updated full-year guidance, a transactions and capital markets update, and a balance sheet update.
Our second quarter earnings results came in at or above the high ends of previously provided guidance ranges. FFO as adjusted per share was $0.52 over 6% higher year-over-year, and driven by strong same-store and lease-up performance and accretive capital deployment.
Next, our full-year guidance update. We raised our full-year FFOs adjusted guidance range by a $0.015 at the midpoint to $2.05 to $2.08. NAREIT FFO and AFFO per share expectations were also increased. Of the $0.015 increase at the midpoint, improved operations, year-to-date transactions combined with equity issuances, and lower interest expense due to lower LIBOR and rates on year-to-date debt issuances each contributed a half penny. The full guidance update including sources and uses expectations, the same-store updates Jerry referenced and third quarter guidance ranges, is available on attachment 15 of our supplement.
Moving on to transactions and capital markets. We remain disciplined in our capital sourcing and flexible with its deployment, continuing to pivot to the best available risk-adjusted return opportunities that can be creatively funded.
During the quarter, we acquired 4 apartment communities located in Towson; Maryland, King of Prussia, Pennsylvania; St. Petersburg, Florida; and Waltham, Massachusetts for $328 million at a weighted average year one NOI yield near 5%, and moving to the midsize in year two. These brought our year-to-date acquisition activity to $731 million including land for future development. These purchases in target markets have significant operational upside and utilized the leverage adjusted buying power of $492 million of equity we issued at an average 2% premium to consensus NAV last December, during the first quarter.
Throughout the second quarter, our equity cost of capital remained advantageous. But, as Tom indicated in his prepared remarks, we remain disciplined with regard to our sourcing, only choosing to return to the market via our ATM program late in the quarter and early in July, once we had an identified accretive use. As such, we issued approximately 2.6 million shares at a weighted average 7% premium to consensus NAV for net proceeds of $120 million. We believe this match funding approach which limits the risk of speculative dilution to our earnings stream best serves our investors.
Uses of the most recent ATM proceeds include the pending acquisitions of One William located in Englewood, New Jersey for $84 million and 1301 Thomas Circle out of our KFH joint venture in Washington D.C. at an all-in valuation of $184 million. Both are expected to close in the third quarter, subject to customer closing conditions.
Closing out this topic, our year-to-date acquisitions are NAV accretive, have IRRs that exceed our weighted average cost of capital and will be accretive to our FFOA per share growth rate in 2020 and beyond. In addition, all were funded with the accretive capital, are in target markets identified by our predictive analytics work, have meaningful operating upside by improving core ops and implementing legacy other income initiatives, and fit well with the next generation of our operating platform.
谢谢,杰里。我今天要讨论的主题包括我们的第二季度业绩和更新的全年指导,交易和资本市场更新以及资产负债表更新。
我们的第二季度盈利结果达到或高于之前提供的指导范围的高端。每股调整后的FFO为0.52美元,同比增长6%,这得益于强大的同店和租赁业绩以及增值资本部署。
接下来,我们的全年指导更新。我们将全年FFO调整后的指导范围上调0.015美元至2.05美元至2.08美元。 NAREIT FFO和AFFO的每股预期也有所增加。在中点增加0.015美元,运营改善,年初至今的交易加上股票发行,以及由于LIBOR和年初至今债券发行利率较低而导致的利息费用降低,每个都贡献了半便士。完整的指导更新包括来源和使用期望,Jerry参考的同店更新和第三季度指导范围,可在我们的补充附件15中找到。
继续进行交易和资本市场。我们在资本采购方面保持纪律,并且在部署方面保持灵活性,继续转向可以创造性资助的最佳风险调整回报机会。
在本季度,我们收购了位于陶森的4个公寓社区;马里兰州,宾夕法尼亚州普鲁士国王;佛罗里达州圣彼得堡;和马萨诸塞州的沃尔瑟姆以3.28亿美元的加权平均年度NOI收益率接近5%,并在第二年转向中型。这使我们今年迄今为止的收购活动达到7.31亿美元,包括用于未来发展的土地。目标市场的这些购买具有显着的运营上行空间,并利用我们发行的4.92亿美元股权的杠杆调整购买力,比去年12月第一季度的共识净资产值平均溢价2%。
在整个第二季度,我们的资本成本仍然是有利的。但是,正如汤姆在他准备好的评论中指出的那样,我们在采购方面仍然受到纪律处分,只有在我们确定增加使用后,才会选择在本季度末和7月初通过我们的ATM计划返回市场。因此,我们发行约260万股股份,加权平均溢价为共识资产净值7%,净收益为1.2亿美元。我们认为,这种匹配融资方法可以将投机性稀释风险限制在我们的收益流中,最适合我们的投资者。
最近的ATM收益的使用包括以8400万美元收购位于新泽西州恩格尔伍德的One William和在华盛顿特区的KFH合资企业收购1301 Thomas Circle,全额估值为1.84亿美元。根据客户成交条件,两者预计将在第三季度完成。
结束这一主题,我们今年迄今为止的收购是资产净值增值,其内部收益率超过我们的加权平均资本成本,并将增加我们在2020年及以后的每股FFOA增长率。此外,所有资金均由增值资本资助,目标市场由我们的预测分析工作确定,通过改进核心业务和实施传统的其他收入计划具有有意义的运营优势,并与下一代运营平台相匹配。
On the disposition front, we continue to make progress liquidating our three-community KFH joint venture. One of the JV's communities' was sold to a third party during the second quarter with another sold subsequent to quarter end. As indicated earlier in my remarks, we are under contract to purchase the 70% of 1301 Thomas Circle we did not previously own. At completion the joint venture will have been fully liquidated.
Please see our second quarter press release and supplement for further details on our transactional and capital markets activity.
Moving on, our Developer Capital Program investment inclusive of accrued preferred return stood at $244 million at quarter-end. We previously announced the $27 million commitment to Modera Lake Merritt, located in Oakland, California on our first quarter call, and continue to look for new opportunities to deploy capital should they meet our investment criteria.
Next, balance sheet. The $300 million of 10-year unsecured debt we issued in late June settled subsequent to quarter end. The issuance had all-in effective rate of 3.46% after accounting for previous hedging activities. Uses of proceeds include the paydown of short-term debt including our commercial paper facility and for general corporate purposes. At quarter-end, our liquidity as measured by cash and credit facility capacity, net of commercial paper balance was $750 million prior to accounting for our recent $300 million unsecured debt issuance. Our consolidated financial leverage was 32.1% on an undepreciated book value and 25.8% on enterprise value, inclusive of joint ventures. Our consolidated net debt to EBITDAre was 5.4 times and inclusive of joint ventures was 5.9 times. We remain comfortable with our credit metrics and don't plan to actively lever up or down.
With that, I will open it up for Q&A. Operator?
在处置方面,我们继续取得进展,清算我们的三社区KFH合资企业。其中一个合资公司的社区在第二季度被出售给第三方,另一个在季度结束后出售。正如我在前面的发言中指出的那样,我们根据合同购买了我们以前没有拥有的1301 Thomas Circle的70%。完成后,合资企业将完全清算。
有关我们的交易和资本市场活动的更多详情,请参阅我们的第二季度新闻稿和补充。
接下来,我们的开发者资本计划投资包括应计优先回报,在季度末达到2.44亿美元。我们此前在第一季度电话会议上宣布了对位于加利福尼亚州奥克兰市的Modera Lake Merritt的2700万美元承诺,并且如果他们符合我们的投资标准,他们将继续寻找新的机会来部署资金。
接下来,资产负债表。我们在6月底发行的3亿美元10年期无担保债务在季末结束后结算。在考虑之前的对冲活动后,发行的全部有效利率为3.46%。所得款项用途包括偿还短期债务,包括我们的商业票据及一般企业用途。截至四季度末,在计算我们最近的3亿美元无担保债券发行数之前,我们以现金和信贷融资额计算的流动性(扣除商业票据余额)为7.5亿美元。我们的综合财务杠杆率为未折旧账面价值的32.1%和企业价值的25.8%,包括合资企业。我们的综合净负债为EBITDAre的5.4倍,其中包括合资企业为5.9倍。我们仍然对我们的信用指标感到满意,并且不打算积极地上下调整。
有了这个,我将打开它进行问答。操作?
问答环节
Thank you. [Operator instructions] Thank you. Our first question today comes from the line of Nick Joseph with Citigroup. Please proceed with your question.
谢谢。 [操作说明]谢谢。 今天我们的第一个问题来自花旗集团的尼克约瑟夫。 请继续你的问题。
尼克约瑟夫
Thanks. Maybe turning on to the next generation operating platform, it looks like spend for 2019 in guidance was up about $10 million. So, I'm wondering if you can walk through that. Is it acceleration of spend, the change in the scope or something else?
谢谢。 也许转向下一代操作平台,看起来2019年的指导花费大约1000万美元。 所以,我想知道你是否可以解决这个问题。 是花费的加速,范围的变化还是其他什么?
杰瑞戴维斯
Yes. Nick, this is Jerry. The extra $10 million is just -- we're going to go forward with more smart home installations than we had originally planned this year. The first 19,000 have gone well; we're seeing the benefits to the platform and the resident adoption. We've made the decision to keep the pipeline going with the vendor, and we've added an additional 10,000 or so units.
是。 尼克,这是杰里。 额外的1000万美元只是 - 我们将继续推进比我们原计划今年更多的智能家居装置。 前19,000个进展顺利; 我们看到了平台的好处和居民的采用。 我们已决定让供应商继续使用该管道,并且我们已经增加了10,000个左右的单元。
尼克约瑟夫
Thanks. And then, I appreciate the margin comments in terms of leading the longer term opportunity with the platform. But how scalable is that platform, or how many homes could it support ultimately, without adding incremental expenses, meaningfully?
谢谢。 然后,我赞赏利用平台引领长期机会的保证金评论。 但是,该平台的可扩展性如何,或者它最终能够支持多少家庭,而不会增加增量费用,这有意义吗?
杰瑞戴维斯
Really, most of those benefits occur out in the field. So, there's just a few positions that will be added later next year or into early 2021. I mean, inside sales team will really be needed to support some of the functions from here. So, I'd tell you, it's really on a property-by-property basis. So, it's fully scalable.
实际上,大多数这些好处都是在现场发生的。 因此,只有一些职位将在明年晚些时候或2021年初添加。我的意思是,内部销售团队真的需要支持这里的一些功能。 所以,我告诉你,这真的是逐个房地产。 因此,它完全可扩展。
会议主持员
Our next question comes from the line of Trent Trujillo with Scotiabank. Please proceed with your question.
我们的下一个问题来自特朗特特鲁希略与丰业银行的合作。 请继续你的问题。
特伦特特鲁希略
Good morning. So, Joe, your work and the team's work around predictive analytics indicated that New York was an attractive market and perhaps the preferred market for investment. Has the recent rent regulation altered this view at all?
早上好。 所以,乔,你的工作和团队围绕预测分析的工作表明,纽约是一个有吸引力的市场,也许是首选的投资市场。 最近的租金规定是否改变了这种观点?
Joe Fisher
No, it really hasn't. You saw our subsequent activity that we disclosed there in Englewood, New Jersey, which we consider part of the New York MSA. So, I think that gives you a signal that we are still interested in New York. That predictive work, of course, kind of leads us in the right direction that can go against the herd or against the group a little bit. But, then, it's still up to all the qualitative assessments and analysis that we do with the group here and with the group in the field to determine is it the right market, is it the right sub market? So, rent control overall, I think you've heard others make comments on it, we would comment the same thing that it probably does impede future capital and future supply on the rent stabilized side in terms of competing supply out there. So, there is a possibility we think that the market rate units that are in existing portfolio and in this New Jersey deal, stand a benefit over time. So overall, doesn't necessarily change the view of the overall market. But it makes us a little bit more positive on our market rate exposure.
不,它真的没有。您看到我们随后在新泽西州恩格尔伍德公布的活动,我们认为这是纽约MSA的一部分。所以,我认为这会给你一个信号,表明我们仍然对纽约感兴趣。当然,这种预测性工作会使我们朝着正确的方向发展,这种方向可能会对抗牛群或对抗群体。但是,我们在这里和集团在该领域做的所有定性评估和分析仍然取决于它是否是正确的市场,是否是正确的子市场?因此,总体来说,租金控制,我认为你已经听过其他人发表评论,我们会评论同样的事情,它可能会阻碍未来的资本和未来供应在租金稳定方面的竞争供应。因此,我们有可能认为现有投资组合和新泽西交易中的市场利率单位会随着时间的推移而受益。总的来说,并不一定会改变整体市场的观点。但它让我们对市场利率风险更加积极。
特伦特特鲁希略
And Jerry, it seemed like you started to shift focus on rate increases as opposed to focusing explicitly on occupancy. So, given where the portfolio stands, and what you achieved on the increase side so far this year, I think it was 60 basis-point GAAP year-over-year. How much incremental rate growth are you looking to achieve to set up the earnings for 2020? I think you mentioned previously there was about an upside of 70 basis points. Just wondering if that might still hold?
杰瑞,似乎你开始把注意力转移到加息上,而不是明确关注入住率。 因此,考虑到投资组合的位置,以及今年到目前为止您在增长方面取得的成就,我认为这是同比增长60个基点。 为实现2020年的收益,您希望实现多少增量利率增长? 我想你之前提到的有70个基点的上行空间。 只是想知道这是否仍然存在?
杰瑞戴维斯
Yes, it could, but it's probably going to be comparable to what we've done in the first half. We pushed the rate heavily in the beginning part of the second quarter and had some resistance as you probably noticed and our turnover ticked up a 100 basis points, part of that was because of short-term furnished rentals which are up a 100% year-over-year. Even after backing out the effect of short-term furnished from both periods, turnover was still up 40 bps. So, we gave it a push in April and May, felt some resistance, lost a little bit of occupancy early June, and we built it back up. So, we're cognizant that we like to run in that high 96 range. So, you may see us temper down that rate growth to maintain that occupancy. But, I still think, it's comparable to what we've done in the first half and probably won't grow.
是的,它可以,但它可能与我们上半年所做的相当。 我们在第二季度开始时大幅推高利率并且有一些阻力,因为您可能已经注意到并且我们的营业额上升了100个基点,其中一部分原因是短期配备的租金上涨了100%年 - 过一年。 即使在退出两个时期提供的短期效应后,营业额仍然增加了40个基点。 所以,我们在4月和5月给了它一个推动力,感觉到一些阻力,在6月初失去了一点点占用率,我们重新建立起来了。 所以,我们认识到我们喜欢在那么高的96范围内跑。 因此,您可能会看到我们调低利率增长以维持占用率。 但是,我仍然认为,它与我们上半年所做的相比,可能不会增长。
特伦特特鲁希略
Okay. And maybe just a quick follow-up to that. You mentioned or you touched on turnover ticking up. Are you explicitly managing that or is it basically an output of the revenue management approach that you're taking, because if turnover does play in your approach, it does effect the cost control in terms of cost on turns? So, just wondering if you have thoughts on that.
好的。 也许只是一个快速的后续行动。 你提到或者你提到营业额上涨。 您是明确地管理它还是基本上是您正在采取的收益管理方法的输出,因为如果您的方法中的营业额确实发挥作用,它确实会影响轮流成本方面的成本控制? 所以,只是想知道你是否对此有所了解。
杰瑞戴维斯
Yes. I think it is in the -- you do put in target occupancy levels into the rent optimization system. So, we got to sit where we like to be. But at times, when you push a little heavier on renewal rate growth, which we did early in the second quarter, you'll end up with higher levels of move-outs. So, that's when we'll alter really the amount we send on, on renewals. Because you can always take a recommendation from the system then add a few 10, 20, 30 basis points to it try to get that incremental growth to see where that sweet spot is and that's what we attempted to do. But, again, we've let the system kind of come back to the natural pricing on renewals to keep that turnover more flat.
是。 我认为这是 - 你确实将目标入住率纳入租金优化系统。 所以,我们坐在我们想要的地方。 但有时候,当你在续约率增长上稍稍加重时,我们在第二季度早些时候做了,你最终会有更高的退出水平。 所以,那时我们会真正改变我们发送的金额,续订时间。 因为您总是可以从系统中获取建议,然后添加几个10,20,30个基点,尝试获得增量增长,以查看最佳位置的位置,这就是我们尝试做的事情。 但是,我们再一次让这个系统回归到续订的自然定价,以保持营业额更加平稳。
会议主持员
The next question comes from the line of Austin Wurschmidt with KeyBanc Capital Markets. Please proceed with your questions.
接下来的问题来自Austin Wurschmidt与KeyBanc Capital Markets的合作。 请继续你的问题。
Austin Wurschmidt
Hi. Good morning, everyone. So, is it fair to say, Jerry, that the higher turnover on the short-term rentals you referenced and otherwise is what's really resulting in the pause in acceleration in same-store revenue growth despite the fact that you're getting positive blended lease rate spreads, you have a sequential uptake in occupancy? But we've seen now two quarters in a row where same-store revenue growth has been virtually flat. Is that the factors that's driving that?
你好。 大家,早安。 所以,Jerry,可以公平地说,你所引用的短期租金的更高营业额,以及其他实际上导致同店收入增长加速的暂停,尽管你正在获得积极的混合租赁 利差,您的入住率会有所上升吗? 但我们现在已经看到连续两个季度,同店收入增长几乎持平。 这是推动这一因素的因素吗?
杰瑞戴维斯
I think so. We're getting no contribution, as you said, from occupancy. We have been getting good contribution from other income, which grew to 11% but we expect that to moderate down to high single-digits, as you get into the second half of this year. And the blended rate growth, while it's been up, you're still getting rent growth that goes back over the last four quarter, that's how it gets built up.
我认同。 正如你所说,我们没有得到任何贡献。 我们从其他收入中获得了很好的贡献,增长到11%,但是当你进入今年下半年时,我们预计会降低到高个位数。 随着混合利率的增长,虽然它已经上涨,但你仍然可以获得过去四个季度的租金增长,这就是它的建立方式。
Austin Wurschmidt
So, are you assuming that turnover continues to tick up in the back half of the year?
那么,你是否认为在今年下半年营业额继续增长?
杰瑞戴维斯
I think it's going to be comparable from what we see right now to what it was last year, so kind of flat.
我认为它将从我们现在看到的与去年的情况相媲美,如此平坦。
Austin Wurschmidt
Okay, thanks. And then, just on the acquisitions, could you provide what the average going in cap rate is for the acquisitions you've completed and have announced? And then, what you expect in year two or three on those, or what the FFO upside, I guess would be, the other way to look at it in year one versus two to three years out?
好的谢谢。 然后,就收购而言,您能否提供您已完成并已宣布的收购平均上限费率? 那么,你对第二年或第三年的期望,或者FFO的好处是什么,我认为是另一种方式来看待它在第一年和两到三年之后呢?
Joe Fisher
So, typically, when we've gone out, we try to make sure that we can acquire assets to improve both, near-term cash flow growth as well as FFO accretion and then produce better IRR relative to WACC. So, we're trying to check a number of boxes. But, when you look at the ingoing cap rate on kind of this current group that we've announced, it's high 4s. And over the next 12 months by year two, we think we'll be into 5.25 range. You do have a pretty wide range within that. We talked last quarter a little bit about Rodgers Forge, one of the deals that we're very excited about that we think we have the opportunity to hit to a 6% yield by year two. So, some of them have a little bit more opportunity than others, but all of them fit well with the target market strategy, the existing operating platform, and then that next generation operating platform. So, we think overall, we're getting pretty outsized growth relative to market assumptions.
因此,通常情况下,当我们外出时,我们会尽力确保我们能够收购资产以改善近期现金流增长以及FFO增长,然后相对于WACC产生更好的IRR。 所以,我们试图检查一些盒子。 但是,当你看到我们宣布的这个当前群体的进入上限率时,它是高4s。 在接下来的12个月到第二年,我们认为我们将进入5.25的范围。 你确实有很广泛的范围。 我们上一季谈了一些关于Rodgers Forge的交易,我们非常兴奋的一项交易,我们认为我们有机会在第二年达到6%的收益率。 因此,他们中的一些人比其他人有更多的机会,但他们都适合目标市场战略,现有的操作平台,然后是下一代操作平台。 因此,我们总体而言,相对于市场假设,我们的增长相当大。
Austin Wurschmidt
And is that upside generated just from implementing the next gen ops or also include market rent growth assumptions as well?
这是通过实施下一代运营产生的上涨还是包括市场租金增长假设?
Joe Fisher
Yes. There's going to be market rent growth assumptions as a baseline expectation. But, on top of that, there's a lot of things that Jerry and his team do exceptionally well on the core blocking and tackling side, whether that be managing LEMs, putting in place the other income, controlling expenses, et cetera, which is part of the core business, if you will. And then, you have the next generation operating platform that we talk about as well, which is additional juice and returns above and beyond that amount. So, you have all those kind of compounds that drive that growth.
是。 市场租金增长假设将作为基线预期。 但是,最重要的是,杰里和他的团队在核心拦截和攻击方面做了很多事情,无论是管理LEM还是管理其他收入,控制开支等等,这都是其中的一部分。 核心业务,如果你愿意的话。 然后,你有我们谈论的下一代操作平台,这是额外的果汁和回报超过这个数量。 所以,你拥有推动这种增长的所有那些化合物。
会议主持员
Thank you. Our next question is from the line of Rich Hightower with Evercore. Please proceed with your question.
谢谢。 我们的下一个问题来自Rich Hightower和Evercore。 请继续你的问题。
Q - Rich Hightower
My question on turnover has been adequately answered. So, I'm just going to stick to one here. So, just in terms of acquisitions for the year-to-date period, I know that Thomas Circle is a particular situation, given that it was in a joint venture, and there's a history there. But, is there any sort of theme as to sort of the more suburban tilt from what's been acquired more recently, outside of that? I'm not familiar with the St. Petersburg asset, but I don't know if you call that suburban or not, anything to kind of pick up on that?
我对营业额的问题得到了充分的回答。 所以,我只想在这里坚持一个。 所以,就今年迄今为止的收购而言,我知道Thomas Circle是一个特殊的情况,因为它是合资企业,而且那里有历史。 但是,除了最近获得的更多郊区倾斜之外,是否存在任何类型的主题? 我不熟悉圣彼得堡的资产,但我不知道你是否打电话给郊区,有什么可以接受的吗?
杰瑞戴维斯
No, I don't think so. It's very asset-specific in terms of the opportunities. Overall, we want to maintain that 50-50 urban suburban AB mix. A lot of our development in recent years has been more urban, high rise class A type of product. So, this does help us balance it out. So, when you do go through those opportunities, as you mentioned, 1301 Thomas, which is more urban, the two New York area acquisitions, I would say are more urban in nature. You mentioned the Preserve, or the Currents or the other Tampa deal, those are more operated as a pod, so probably a little bit more suburban, but they worked very well within your platform. So, it's kind of a mix of probably one-third urban, two-thirds suburban. In general, there have been a little bit newer, a little bit higher rents, but the ultimate idea here is to drive accretion. So, we're not necessarily trophy chasing but we're not dipping down into B minus suburban quality to get yield either. So, trying to produce more cash flow with a little bit better portfolio, a little bit more diversified.
不,我不这么认为。就机会而言,这是非常具有资产价值的。总的来说,我们希望保持50-50城市郊区AB混合。我们近年来的很多发展一直是更多的城市,高层A类产品。所以,这确实有助于我们平衡它。所以,当你确实经历过这些机会时,正如你所提到的那样,1301托马斯,这是更加城市化,两个纽约地区的收购,我会说更具有城市性。你提到了Preserve,或Currents或其他Tampa交易,那些更像是一个pod,所以可能更多的郊区,但他们在你的平台上工作得很好。所以,它可能是三分之一的城市,三分之二的郊区。总的来说,有一些新的,更高的租金,但这里的最终想法是推动吸积。所以,我们不一定要追逐奖杯,但我们也不会贬低到B减去郊区的质量来获得收益。因此,试图通过更好的投资组合产生更多的现金流,更多元化。
Harry Alcock
Rich, this is Harry. I'd add that the -- I mean, we're using the term suburban but most of these suburban type assets as we're calling them are really first-ring suburbs, where there like the Waltham deal, like Englewood, even like the St. Pete deals are really only 5 to 10 miles from the urban core.
富有,这是哈利。 我补充一点 - 我的意思是,我们使用的是郊区这个词,但我们称之为大多数郊区类型的资产都是真正的一环郊区,那里像Walleham这样的交易,就像恩格尔伍德一样,甚至像 圣彼得交易距市区核心仅5至10英里。
会议主持员
Our next question is from the line of Wes Golladay with RBC Capital Markets. Please proceed with your question.
我们的下一个问题来自Wes Golladay和RBC Capital Markets。 请继续你的问题。
Wes Golladay
Looking at the DC program, do you expect that to grow much this year if have being repaid at the back half of the year and I see your permits are falling in some of your markets?
看看DC计划,如果在今年下半年得到偿还,我认为今年会增长很多,而且我看到你的许可证在你的一些市场下跌了吗?
Joe Fisher
The intent of course is to still try to continue to find opportunities there. We like the risk adjusted returns that we've found to-date. And so we're going to hold to that underwriting and that return requirement. Like you said, permit activity has come off a little bit, I think, on the construction financing side, the fact that we're probably going to see here in the next hour, LIBOR come down and Fed funds rate come down, you seen on the construction financing side, spreads have compressed a little bit and terms have eased a little bit. So, I would say our capital that cost becomes perhaps a little bit less competitive. But, we don't have a ton of capacity there left, another $100 million or so to go to get our kind of self-imposed limits. So, we don't need to stretch, we don't need to go rush out there and find it. So, hopefully, we find some more opportunities. But right now pretty happy with all the acquisition activity, we've been able to do.
当然的目的是仍然试图继续在那里寻找机会。 我们喜欢迄今为止发现的风险调整回报。 因此,我们将坚持承保和退货要求。 就像你说的那样,我认为许可证活动在建筑融资方面有所下降,事实上我们可能会在下一个小时看到这里,LIBOR下跌,联邦基金利率下降,你看到了 在建筑融资方面,点差已经压缩了一点,而且条款有所缓和。 所以,我会说我们的资本成本可能会有点竞争力。 但是,我们没有剩下大量的容量,还有1亿美元左右才能获得我们的自我限制。 所以,我们不需要伸展,我们不需要去那里找到它。 所以,希望我们能找到更多的机会。 但是现在对所有收购活动感到非常满意,我们已经做到了。
Wes Golladay
And do you expect to formally participate any takeout, I guess, on the Block 11? It mentioned none in the supplement. But you did offer some extensions, so did you get anything in return for that?
你想在Block 11上正式参与任何外卖活动吗? 它在补充中没有提到。 但是你确实提供了一些扩展,所以你得到了任何回报吗?
Joe Fisher
Yes. We did have incremental returns, we had an extension fee on that that we earned. That was blended in over five months. In addition, we think it may create an opportunity on the back end here, as they continue to move forward with that opportunity. So, it may roll into an additional DCP opportunity, which could be larger in nature, could have a different return profile, and could have backend participation, as many of our recent deals have had.
是。 我们确实有增量回报,我们收取了延期费用。 这是五个多月的混合。 此外,我们认为这可能会在后端创造机会,因为他们将继续推进这一机会。 因此,它可能会成为额外的DCP机会,这可能会更大,可能会有不同的回报,并且可能有后端参与,正如我们最近的许多交易所做的那样。
会议主持员
The next question comes from the line of Richard Hill of Morgan Stanley. Please proceed with your question.
接下来的问题来自摩根士丹利的理查德希尔。 请继续你的问题。
劳伦韦斯顿
This is Lauren Weston on for Richard Hill. Thanks for the color on the next gen platform. Could you just provide a bit more color on the use of predictive analytics to select markets and maybe how you're finding value while others aren't? Previously, you talked about New York and Baltimore, in Philly and Tampa, are there any new insights that you can share with us?
这是劳伦·韦斯顿为理查德希尔。 感谢下一代平台上的色彩。 您是否可以提供更多关于使用预测分析来选择市场的颜色,以及您可能如何找到价值而其他人不是? 以前,您在费城和坦帕谈过纽约和巴尔的摩,您有什么新的见解可以与我们分享吗?
杰瑞戴维斯
It's a tool that we utilize. At the end of the day, it comes down to somewhat of a mean reversion type of analysis. There's a number of factors that go into it. The goal, though, is to lead us to where others potentially aren't, where there are opportunities that the herd may not see, if you will. So, we're trying to find markets that have good economic growth, good underlying demographic drivers, but have not seen rents that have kept pace with those. We think we found them in Baltimore and Philly and New York and Boston. We're trying to go that route. But, at the end of the day, there is still a qualitative assessment. Right? We have to make sure that the job composition, the education base, the demographics go through it all, make sure it all works with what the model tells us. And so, then, you siphon down the market exposure a little bit more in terms of what Harry and his team are able to focus on. And then, ultimately, it just comes down to pick the right sub market, pick the right asset.
这是我们使用的工具。在一天结束时,它归结为某种均值回归类型的分析。其中有许多因素。不过,我们的目标是将我们带到其他可能没有的地方,如果你愿意的话,那里就有可能看不到牛群的机会。因此,我们试图寻找具有良好经济增长的市场,良好的潜在人口驱动因素,但没有看到与这些市场保持同步的租金。我们认为我们在巴尔的摩和费城以及纽约和波士顿找到了它们。我们正试图走那条路。但是,在一天结束时,仍然存在定性评估。对?我们必须确保工作构成,教育基础,人口统计数据都能完成所有工作,确保所有工作都与模型告诉我们的工作一致。因此,就Harry和他的团队能够关注的内容而言,您在市场上的曝光度稍微低一些。然后,最终,它只是选择正确的子市场,选择合适的资产。
会议主持员
The next question comes from the line of John Pawlowski with Green Street Advisors. Please proceed with your question.
接下来的问题来自John Pawlowski与Green Street Advisors的合作。 请继续你的问题。
John Pawlowski
On the revenue-enhancing CapEx side, can you give us a sense for how much of the portfolio has seen the kitchen and bath upgrades last few years? Are we reaching a moderation of revenue-enhancing CapEx or is the current levels, should they persist for the next several years?
在增加收入的资本支出方面,您能否让我们了解过去几年有多少投资组合看到厨房和浴室升级? 如果它们在未来几年持续存在,我们是否正在达到增加收入的资本支出或当前水平?
杰瑞戴维斯
I would say, John, over the next couple of years, you're probably going to see at somewhat similar levels as these assets continue to age. And we expect the life of the kitchen and bath to be, call it 10 to 12 years, and you're doing 5,000 or so of those -- sorry, 2,000 to 3,000 of those a year. And there is always inventory coming in. It's not purely kitchen and bath, we also do some expense reducing CapEx with that such as LED light replacements and things like that, as well as adding amenities, dog parks, rooftops, repurposing old theater rooms, opportunities like that, or in some place we found the opportunity to do single unit additions at properties where we have additional deck space. So, it falls into that. But, I think, when you look at that $35 million to $45 million range that we've been spending, I think you're going to see that sustain for the next couple of years.
我会说,约翰,在接下来的几年里,你可能会看到有些类似的水平,因为这些资产继续老化。 我们期待厨房和浴室的生活,称之为10到12年,而你正在做5000个左右 - 对不起,每年有2,000到3,000个。 并且总是有库存。它不仅仅是厨房和浴室,我们还会花费一些费用来减少资本支出,例如LED灯替换等等,以及添加设施,狗公园,屋顶,重新利用旧剧院房间, 这样的机会,或者在某些地方,我们发现有机会在我们有额外甲板空间的地方增加单个单元。 所以,它属于那个。 但是,我认为,当你看到我们一直在花费的3500万到4500万美元的范围时,我想你会看到未来几年的持续。
John Pawlowski
Thanks. And then, Jerry, on Orange County and LA, new lease growth continued to deteriorate in 2Q. The supply backdrops seems better than some of your Sunbelt market. So, what is the team seeing on the demand side, how are reasons for move-out trending, I guess why the softness in the Southern California markets?
谢谢。 然后,杰里,在奥兰治县和洛杉矶,新的租赁增长在第二季继续恶化。 供应背景似乎比一些Sunbelt市场更好。 那么,团队在需求方面看到了什么,走出趋势的原因是什么,我想为什么南加州市场的疲软?
杰瑞戴维斯
You're just seeing muted job growth still in Orange County, it's roughly 1% and no reason for move-out typically, leaving the area. Orange County, you're seeing a lack of an influx lately of -- people for employment. I think in LA some of that is supply driven. It's not as much as on the demand side. But Orange County, we definitely have felt less job creation and wage growth down there.
你刚刚看到奥兰治县仍然看到工作增长缓慢,大约只有1%,并且没有理由退出该地区。 奥兰治县,你最近没有涌入 - 就业人员。 我认为在洛杉矶,其中一些是供应驱动的。 它不像需求方那么多。 但是,在奥兰治县,我们肯定感觉到创造就业机会和工资增长的减少。
会议主持员
Our next question is from the line of Alexander Goldfarb with Sandler O'Neill. Please proceed with your question.
我们的下一个问题来自Alexander Goldfarb和Sandler O'Neill。 请继续你的问题。
Alexander Goldfarb
Hey. Good morning out there. Just a few questions. First, Jerry, when you mentioned your New York market rate exposure now with the rent control, I think you said that right now 40% of the units are market rate. But, before, previously, I thought you guys have said that only -- that 20% of your units were regulated, meaning 80% more market rate. So, was this a shift because of you guys are sort of doing a pro forma the luxury decontrol or is it something else change?
嘿。 早上好。 只是几个问题。 首先,杰里,当你提到现在租金控制的纽约市场利率时,我想你说现在40%的单位是市场利率。 但是,之前,之前,我认为你们只说 - 你们20%的单位受到监管,这意味着市场利率提高了80%。 那么,这是一个转变,因为你们有点做一个形式的豪华解除控制或是否有其他改变?
Joe Fisher
Hey, Alex. It's Joe. So, there was another factor that changed in June, although the focus was on the Tenant Protection Act of 2019, which we have talked about previously, put us at about 80% market rate with the two deals being Leonard Pointe and Columbus Square that were in the rent stabilized size. What we also got caught with in June was New York State Court of Appeals ruling on 421g, which impacts our 10 Hanover and 95 Wall assets, which are about 3.5% of our total NOI. There had been a court case out there that went all the way up through Court of Appeals that we'd expected would not rule against landlords, the court case specifically focused on could you utilize luxury deregulation in 421g. Historical precedent, going back to the 90s have been that all landlords consider those market rates. When 421g was put in place, Giuliani and the state Senate had agreed that luxury deregulation could be utilized for those. We've seen prior court cases that have supported that and the Department of Housing and Community Renewal had also provided us specially and others documentations that said they were market rate. Unfortunately, the Court of Appeals decided to overwrite all of that. So, we're little bit surprised on the ruling and the timing of it. So, that did slip us to 40%.
I'd say the positive or silver lining on all of this, the legal versus market rents today, there is a very substantial gap to where legal rents will be for those two assets, although we're 25%. So, new leases are not impacted. We still have the ability to push rates on those. And then, from a duration of how long we are within rent stabilization or at least lack of luxury deregulation, and Hanover comes off in the next 11 months, on 6/30 of next year. And 95 Wall is off 6/30 of '23. So, that's why we ramp back up from about 40% today and start ramping back towards that 80% of our a couple years. Now, the NOI impact, I think Jerry kind of broke down, relatively immaterial, as I look at these two plus the other two that we've previously spoken to. So, relatively immaterial NOI impact, don't see evaluation impact, given the fact that they're about to come off rent stabilization the next couple of years, but there was a change in that percentage.
嘿,亚历克斯。这是乔。因此,6月份还有另一个因素发生了变化,尽管重点是2019年的租户保护法案,我们之前已经讨论过,我们将市场利率约为80%,其中两项交易是Leonard Pointe和哥伦布广场。在租金稳定的大小。我们在6月份也遇到的是纽约州上诉法院对421克的裁决,这影响了我们的10个汉诺威和95个华尔街资产,这些资产约占我们总NOI的3.5%。那里有一个法庭案件,通过上诉法院一直上升,我们预计不会对房东进行裁决,特别关注的法庭案件是否可以利用421克的豪华放松管制。历史先例,可以追溯到90年代,所有业主都考虑这些市场利率。当421g投入使用时,朱利安尼和州参议院已经同意奢侈品放松管制可以用于那些人。我们已经看到以前的法院案件支持了这一点,住房和社区更新部也特别向我们提供了其他文件说他们是市场价格。不幸的是,上诉法院决定覆盖所有这些。所以,我们对它的裁决和时机感到有些惊讶。所以,这确实让我们失去了40%。
我要说所有这一切的积极或希望,今天的法律与市场租金,这两个资产的合法租金存在很大的差距,尽管我们只有25%。因此,新租约不会受到影响。我们仍然有能力推高这些价格。然后,从我们处于租金稳定或至少缺乏豪华放松管制的时间长度来看,汉诺威将在明年6月30日的未来11个月内出现。并且95 Wall在23年6月30日关闭。所以,这就是为什么我们从今天的大约40%回升,并开始回升到我们几年的80%。现在,NOI的影响,我认为Jerry有点崩溃,相对无关紧要,因为我看看这两个加上我们之前谈过的另外两个。因此,相对无关的NOI影响,不会看到评估影响,因为他们即将在未来几年内实现租金稳定,但这个百分比有所变化。
Alexander Goldfarb
Okay. And then, on the outlook front, on the guidance front. Jerry, it sounds like from the comments, obviously good start to the year. But then, right now, your year-to-date revenue growth is basically where your full-year guidance range is. So, was there just sort of, I guess, you could call like slack in the system earlier in the year where there was a lot of potential to capture a lot of lost ground or mark to market on whether it's occupancy or rents or whatever it was that allowed you guys to boost occupancy. But for the back part of this year, it's -- you don't have those same levers, in which case, it's just -- I think, as you were saying, it's maybe a tougher comp. But, the real growth that we saw earlier in the year, basically plateaus for the balance of the year. Just trying to better understand what's going on.
好的。 然后,在前景方面,在指导方面。 杰里,这听起来像评论,显然是今年的良好开端。 但是,现在,您的年初至今的收入增长基本上是您的全年指导范围。 所以,我猜是否有一点,你可以在今年早些时候在系统中称之为松懈,因为它有很大的潜力可以捕获大量的失地,或者标记它是否是占用或租金或其他任何东西 这是允许你们提高入住率的。 但是对于今年的后半部分来说,它是 - 你没有那些相同的杠杆,在这种情况下,它只是 - 我认为,正如你所说,它可能是一个更难的组合。 但是,我们在今年早些时候看到的实际增长,基本上是平衡的一年。 只是想更好地了解正在发生的事情。
杰瑞戴维斯
First, there's really been no occupancy gains at all this year. We've run it 96.9 for the past two years. So, while some of our peers are getting occupancy pops that are driving revenue growth, we're not. The second thing is, in the first half of this year, we've had more of a contribution from increasing other income, which as we continue to anniversary out more difficult comps, last year, in the second half, it becomes more muted. So, I think on the rent side, things are playing out as expected, but you're just going to get less of an impact from that. I would add, when you look at our numbers, we do have the highest guidance at a midpoint of 3.7. So, we're proud of the numbers we're putting out. But again, we haven't had the opportunity to drive occupancy, because we got out in front of that several years before the bulk of our peers. And we're continuing to enjoy the benefits of other income, and it is starting to slow from double digits down to high single.
首先,今年真的没有入住率。 过去两年我们跑了96.9。 因此,虽然我们的一些同行正在获得促进收入增长的入门流行音乐,但我们并非如此。 第二件事是,在今年上半年,我们从增加其他收入中获得了更多的贡献,随着我们继续庆祝更难的补偿,去年,在下半年,它变得更加沉默。 因此,我认为在租金方面,事情正如预期的那样发挥作用,但你只会受到较少的影响。 我想补充一点,当你查看我们的数字时,我们确实在3.7的中点有最高指导。 所以,我们为我们推出的数字感到自豪。 但同样,我们还没有机会提高入住率,因为我们在大部分同行面前走了几年。 而且我们将继续享受其他收入的好处,并且它开始从两位数降到高位单位。
Alexander Goldfarb
Okay. And then, just finally, Joe, on the on the increase capital for acquisitions this year, over $700 million, how much of that has been driven by just the rise in your stock price, which has made equities more attractive versus you guys seeing something changed in the market that makes apartment investing better this year than you originally thought at the beginning of the year?
好的。 然后,最后,乔,今年增加的收购资金,超过7亿美元,其中有多少是由你的股票价格上涨推动的,这使得股票比你看到的东西更有吸引力 改变了市场,使今年的公寓投资比你原先想象的更好?
Joe Fisher
Yes. I think, it's more driven by the former than the latter. We're always looking for opportunities to improve the portfolio, improve near term cash, long term cash flow growth. So, even if we didn't have a cost of equity today, we could be still turning assets over and selling assets. So, we're always looking at opportunities, always looking in the market. But there hasn't been a change in our underwriting that's driven us to be more aggressive. I think, it's more so simply that we'd become more active as our cost of equity is improved. And so, given the opportunity to go out there and issue some equity, be disciplined around it in terms of managing the dilution profile, making sure that we match funds and making sure that we keep putting up more accretion for 2020, given that opportunity, we want to take advantage of it. And so, we're able to do that. But, we'll continue to monitor what's going on in the use side, and then the source side as well and match them up.
是。 我认为,前者比前者更受推动。 我们一直在寻找改善投资组合,改善近期现金,长期现金流增长的机会。 因此,即使我们今天没有股权成本,我们仍然可以将资产转移并出售资产。 因此,我们总是在寻找机会,始终关注市场。 但是我们的承保没有发生变化,这促使我们更具侵略性。 我认为,随着我们的股权成本的提高,我们变得更加活跃。 因此,如果有机会去那里并发行一些股权,在管理稀释概况方面要遵守它,确保我们匹配资金并确保我们在2020年继续增加更多的增长,鉴于这个机会, 我们想利用它。 所以,我们能够做到这一点。 但是,我们将继续监控使用方面的情况,然后是源端,并匹配它们。
会议主持员
Our next question is from the line of Hardik Goel with Zelman & Associates. Please proceed with your question.
我们的下一个问题来自Hardik Goel与Zelman&Associates的合作。 请继续你的问题。
Hardik Goel
A similar question was asked before, but I wanted to stress on a different aspect of it, and maybe put it in context. So, if you look at EQR comments, they believe that suburban assets will not fare well over the course of a long cycle, because once supply hits, there won't be any demand absorb it. You guys are obviously buying assets in the outer rings and suburbs. What is your thought on the long-term kind of performance of these assets if supply were to shift there?
之前曾问过一个类似的问题,但我想强调它的一个不同方面,也许可以把它放在上下文中。 因此,如果你看看EQR评论,他们认为郊区资产在长周期内不会很好,因为一旦供应到位,就不会有任何需求吸收它。 你们显然是在外环和郊区购买资产。 如果供应转移到那里,您对这些资产的长期表现有何看法?
杰瑞戴维斯
So, we are not purely buying in the outer ring. I think, I it's Harry made the comment earlier, really first ring suburbs, the suburban town centers, if you will, as well as some urban assets. But we're not trying to make a wholesale shift either to suburban. So, this isn't a strategic shift and a view the suburban will always outperform urban. I think, every market and every submarket will go through its cycles. Our goal is to be diversified around that by being in the 20 markets, the urban suburban mix, the AB mix. And when we've looked back over time and looked at A and B rental rate growth performance, and urban and suburban, there isn't all that much of a discrepancy between the two. And there are different levels of volatility, I would say, meaning that suburban is typically less volatile, B a little bit less volatile. So from a portfolio construction standpoint, it makes sense to have a nice blend of all those. In addition, we're typically getting a little bit more yield by going to that first ring suburb, which allows us to get a little bit better IRR than would be the case, if we went for urban A plus quality at a 4 cap.
所以,我们并不是纯粹在外环购买。我想,我是哈利早些时候做出的评论,真的是第一个环郊区,郊区城镇中心,如果你愿意,以及一些城市资产。但我们并没有试图向郊区进行大规模的转移。因此,这不是一个战略转变,而且郊区总是会超越城市。我认为,每个市场和每个子市场都将经历其周期。我们的目标是通过在20个市场,城市郊区组合,AB组合中实现多样化。当我们随着时间的推移回顾并考虑A和B的租金增长表现,以及城市和郊区时,两者之间并没有那么大的差异。我想说,有不同程度的波动性,这意味着郊区的波动性通常较小,B波动性较小。因此,从投资组合构建的角度来看,将所有这些融合在一起是很有意义的。此外,通过前往第一个环形郊区,我们通常会获得更多的收益,这使我们能够获得比情况更好的IRR,如果我们选择城市A加上4盖的质量。
Hardik Goel
Any thought on whether valuations could shift more negatively in the first ring suburban and the core? I know this cycle just kind of compressed to being comparable?
关于估值是否会在第一环郊区和核心转移更为负面的任何想法? 我知道这个循环只是压缩到可比性?
Harry Alcock
This is Harry. I think, we don't see any evidence of that necessarily. The fundamentals continue to be strong in these first ring suburbs. And again, remember, we're talking about markets that are 5 to 10 miles from the urban core in most cases. And we look at it, at a property like Englewood, New Jersey to property like Currents on the Charles in Waltham, the rents are roughly 50% or even more than 50% below the rest in the urban core. So from our perspective, we're well-positioned and in theory, we're cushioned to some extent against the downturn in the market.
这是哈利。 我想,我们没有看到任何必然的证据。 这些第一环郊区的基本面依然强劲。 再说一次,请记住,在大多数情况下,我们谈论的是离市区核心5到10英里的市场。 我们看一下,在新泽西州恩格尔伍德(Englewood)这样的房产中,像沃尔瑟姆(Waltham)的查尔斯(Charles)一样的房产,其租金比城市核心地区的其他房产低50%甚至超过50%。 因此,从我们的角度来看,我们处于有利地位,理论上,我们在某种程度上缓冲了市场的低迷。
会议主持员
There are no further questions in the queue. I'd like to hand the call back over to Chairman and CEO, Tom Toomey, for closing comments.
队列中没有其他问题。 我想把这个电话交给主席兼首席执行官Tom Toomey,以便结束评论。
Tom Toomey
Well, thank you. And, again, thank you for your time and interest in UDR. As you've read and as you heard, business is very good. What I will say is we will continue to execute our strategic plan, as it's clearly working and producing growing cash flow and TSR that accompanies it. As we look to the future, we feel really good about the balance of 2019 and probably even a tick up from there as we build for our foundation for 2020. With that, take care. We look forward to seeing you in the September conference event.
好的,谢谢。 再次,感谢您对UDR的时间和兴趣。 正如您所读到的,正如您所听到的,业务非常好。 我要说的是,我们将继续执行我们的战略计划,因为它显然正在运作并产生不断增长的现金流和随之而来的TSR。 展望未来,我们对2019年的平衡感到非常满意,甚至可能在我们建立2020年的基础时也会有所提升。有了这个,请注意。 我们期待在9月的会议活动中与您相见。
会议主持员
Thank you. This concludes today's conference. You may disconnect your lines at this time. We thank you for your participation.
谢谢。 今天的会议结束了。 您可以在此时断开线路。 我们感谢您的参与。
相关问题
UDR不动产信托 电话会议
UDR不动产信托 财务报告
互联网券商的港股、美股开户教程
如果您对美股 或者 港股也感兴趣, 或者想要了解如何开户, 可以加我wechat: xiaobei060537 , 同时也可以拉您进美股交流群哦。
最后的最后 祝大家都有一个美好的投资生活哦。
大家也可以关注【美股指南】公众号, 即可获得《小白投资美股指南(雪球「岛」系列)》电子书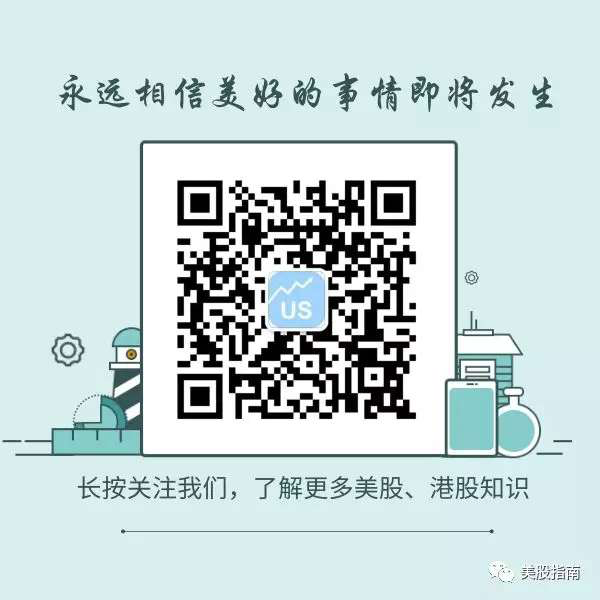 ---
写在最后
美股开户教程, 请查看
港股开户教程, 请查看
美股、港股入金教程, 请查看
美股、港股投资交流群, 请查看
美股、港股开户优惠汇总, 请查看
如何购买UDR不动产信托股票
美股、港股付费交流群, 请查看
---
暂无回复。