Parker Drilling (PKD) 首席执行官 Gary Rich 于 2019年 第二季度业绩 - 收益电话会议记录
读者寄语: 不管是您想投资美股, 还是想投资港股, 保持好自己的心态是最重要的。特别在美股、港股市场拥有一套成熟的金融市场,市场鼓励长期持有,而不是短期的投机炒作。选择一个好的公司, 耐心的等待, 做时间的朋友。如果您想咨询美股开户、港股开户相关的问题, 或者您对美股、港股感兴趣可以添加微信交流: xiaobei060537
Parker Drilling Company (NYSE:PKD) Q2 2019 Results Conference Call August 6, 2019 11:00 AM ET
Parker Drilling Company(纽约证券交易所代码:[PKD])2019年第二季度业绩电话会议2019年8月6日上午11:00
公司参与者
Gary Rich – President and Chief Executive Officer
Nick Henley – Director-Investor Relations
Mike Sumruld – Senior Vice President and Chief Financial Officer
Gary Rich - 总裁兼首席执行官
Nick Henley - 投资者关系总监
Mike Sumruld - 高级副总裁兼首席财务官
电话会议参与者
Jason Wangler – Imperial Capital
会议主持员
Greetings and welcome to the Parker Drilling Second Quarter 2019 Earnings Conference Call. At this time, all participants are in a listen-only mode. A brief question-and-answer session will follow the formal presentation. [Operator Instructions] As a reminder, this conference is being recorded.
It is now my pleasure to introduce your host, Mr. Nick Henley. Thank you, Mr. Henley. You may begin.
欢迎参加Parker Drilling 2019年第二季度收益电话会议。 此时,所有参与者都处于只听模式。 一个简短的问答环节将在正式的演讲之后进行。 [操作员说明]提醒一下,此会议正在录制中。
现在我很高兴向您的主持人Nick Henley先生介绍。 谢谢你,亨利先生。 你可以开始吧。
尼克亨利
Good morning and thank you for joining today's conference call. With me today are Gary Rich, President, and CEO of Parker Drilling, and Mike Sumruld, Senior Executive Vice President and Chief Financial Officer. We are pleased to have the opportunity to speak with you today and look forward to sharing the results of our second quarter performance.
Due to the adoption of Fresh Start Accounting at the beginning of the quarter, related to the company's emergence from Chapter 11 bankruptcy, the consolidated financial results of the successor period beginning as of April 1, 2019, are not directly comparable to the consolidated financial results for predecessor periods prior to the emergence. However, combined information for certain components of our results, such as revenue and gross margin, is materially similar across twoperiods, and therefore we will speak to these on today's call as we believe this information is useful for investors to assess the company's operating performance and related trends. For more information regarding the consolidated financial results between the predecessor and successor period, we encourage you to review the financial information contained in our earning's release and our Form 10-Q.
As a reminder, during this conference call, management may make statements regarding future expectation about the company's business, management's plans for future operations, or similar matters. These statements are considered forward-looking statements within the meaning of the U.S. Securities laws and speak only as of the date of this call. The company's actual results could differ materially due to several important factors, including those described in the company's filings with the SEC. During this call, management will refer to non-GAAP financial measures. In accordance with Regulation G, the company has provided a reconciliation of these measures in the earnings release.
With that, I will now turn the call over to Gary Rich.
早上好,感谢您参加今天的电话会议。今天和我在一起的是Parker Drilling的总裁兼首席执行官Gary Rich,以及高级执行副总裁兼首席财务官Mike Sumruld。我们很高兴今天有机会与您交谈,并期待分享我们第二季度业绩的结果。
由于本季度初采用了新开始会计,与公司从第11章破产中产生,从2019年4月1日开始的后续期间的合并财务业绩与综合财务业绩无法直接比较对于出现之前的前几个时期。然而,我们的结果的某些组成部分(如收入和毛利率)的综合信息在两个时期内大致相似,因此我们将在今天的电话会议上对此进行讨论,因为我们认为此信息对投资者评估公司的运营绩效非常有用。相关趋势。有关前身和后续期间合并财务结果的更多信息,我们建议您查看我们的收入发布和表格10-Q中包含的财务信息。
提醒一下,在本次电话会议中,管理层可能会就未来对公司业务,管理层未来运营计划或类似事项的期望发表声明。这些陈述被视为美国证券法所界定的前瞻性陈述,仅在本次电话会议之日发言。由于几个重要因素,公司的实际结果可能存在重大差异,包括公司向美国证券交易委员会提交的文件中描述的那些因素。在此次电话会议中,管理层将参考非GAAP财务指标。根据G规则,该公司已在收益发布中对这些措施进行了对账。
有了这个,我现在将把这个电话转给Gary Rich。
Gary Rich
Thank you, Nick, and good morning everyone. Let me begin my remarks with a few comments on my recently announced decision to retire from my role as President, CEO, and Director of Parker. Over the past seven years, it has been my tremendous honor to lead Parker and work alongside some of the most talented and hardworking people in the industry, people who are dedicated to safely providing our customers with innovative, reliable, and efficient service. Although we encountered our fair share of industry headwinds, together we overcame them, strengthened our resolve, and bounced back stronger.
So with the company now on solid footing, and with robust prospects for the future, I've decided that the time is right for me to retire as Parker enters into the next chapter. As was mentioned in the press release, I will remain with the company for an interim period to support a smooth transition while the board conducts its search for a successor. In terms of our strategy and operations, we will continue to execute and serve our client's needs, just as we have for 85 years, and there will be no change or disruption to our ongoing work.
With the experience and insight of our management team, I have every confidence that we will further Parker's success through the transition period and beyond. With that said, let me now turn your attention to our performance in the second quarter.
I am pleased to report that we achieved excellent results, despite what remains a challenging market. In the second quarter, we delivered a net income of $4.6 million and EPS of $0.31 per share. We feel these results speak to the success of our turnaround efforts, and we are very confident that Parker is now on more solid ground and significantly better able to capture opportunities, as well as navigate any challenges that may arise.
The strategic changes we made were timely, as there remains a considerable amount of uncertainty in the market place, particularly with respect to North America fundamentals. In the U.S., many EMP companies are reducing their CapEx budgets, slowing drilling activity, and demonstrating a greater focus on shareholder returns, all while production continues to rise. Service pricing also remains challenging, due both to falling rig activity as well as excess capacity in the market place.
By contrast, the international markets appear to be strengthening and will likely continue to do so throughout the rest of the year and into 2020. There has been a good deal of positive EMP sentiment overseas, with tendering and drilling activity increasing. This healthier market environment is evidenced by our year-over-year improvement in revenues and growth margin, both in our international rental and drilling segments.
Turning now to our second quarter results, as anticipated, our consolidated quarterly revenue was down slightly from the first Quarter. However, when excluding the unusually high reimbursable revenue event of roughly $10 million, which we highlighted in the first Quarter, our second quarter consolidated revenue of $156 million was up 6%, just slightly below our guidance of a 7% to 9% sequential increase.
谢谢你,尼克,大家早上好。让我先谈谈我最近宣布的退出总裁,首席执行官和派克董事的决定时的一些评论。在过去的七年里,我非常荣幸能够领导派克,与业内最有才华和最勤奋的人一起工作,致力于为客户提供创新,可靠和高效的服务。虽然我们遇到了相当多的行业逆风,但我们一起克服了它们,加强了我们的决心,并且反弹更强。
因此,随着公司稳固地站稳脚跟,以及对未来的强劲前景,我已经决定,随着帕克进入下一章,现在是时候退休了。正如新闻稿中提到的那样,我将留在公司过渡期间,以支持平稳过渡,同时董事会会寻找继任者。就我们的战略和运营而言,我们将继续执行并满足客户的需求,就像我们85年一样,并且我们正在进行的工作不会有任何变化或中断。
凭借我们管理团队的经验和洞察力,我完全相信,在过渡期及以后,我们将进一步推动派克的成功。话虽如此,现在让我把注意力转向我们在第二季度的表现。
我很高兴地报告说,尽管仍然是一个充满挑战的市场,我们取得了优异的成绩。在第二季度,我们实现净收入460万美元,每股收益0.31美元。我们认为这些结果说明了我们的转变努力的成功,我们非常有信心帕克现在处于更加坚实的基础,能够更好地抓住机遇,并应对可能出现的任何挑战。
我们所做的战略性变革是及时的,因为市场仍然存在相当大的不确定性,特别是在北美基本面方面。在美国,许多EMP公司正在减少其资本支出预算,减缓钻井活动,并表现出更加关注股东回报,同时生产继续增加。由于钻机活动减少以及市场容量过剩,服务定价仍然具有挑战性。
相比之下,国际市场似乎正在加强,并可能在今年剩余时间和2020年继续这样做。海外有很多积极的EMP情绪,招标和钻探活动正在增加。在我们的国际租赁和钻井领域,我们的收入和增长率逐年提高,证明了这种更健康的市场环境。
现在转到我们的第二季度业绩,正如预期的那样,我们的合并季度收入比第一季度略有下降。然而,当排除我们在第一季度突出显示的大约1000万美元的异常高的可报销收入事件时,我们的第二季度综合收入为1.56亿美元,增长了6%,略低于我们7%至9%的连续增长指引。
Adjusted EBITDA in the second quarter came in at $37.8 million, compared to our first quarter adjusted EBITDA of $28.4 million, a clear beat which exceeded our guidance. The sequential increase was driven by strong gains in both our drilling business and international rental segment, as well as lower G&A expense.
Taking a closer look at our business segment performance, in our U.S. rental tools segment, revenues were flat sequentially, in line with our guidance, while our gross margin compressed a bit. Results were primarily driven by an increase in offshore rental activity, offset by slightly lower land activity and less sales and repairs revenue. Overall, the U.S. rental tools business posted solid results, despite the 5% reduction in the U.S. rig count during the quarter. And the slight decline in our tubular utilization index from 87% in the first quarter to 85.2% in the second quarter.
Our international rental tools segment exceeded guidance, with revenues up 5% sequentially and gross margin as a percent of revenue rising from 2.5% in the prior period to 13.2% in the second quarter. These strong results were driven by our increased web stock sales, as well as lower overhead costs. Demand for our tubular renting services and proprietary casing running tools remain strong, and we are actively participating in new tenders within several different markets, which we feel quite optimistic about.
As evidence of this increased tendering activity and optimism, I am pleased to announce we were awarded a new tubular renting services contract Ukraine during the second quarter, which will come online in the third quarter.
Our U.S. lower 48 drilling segment also posted both higher revenues and gross margins, which were in line with our guidance. Revenues nearly doubled, and adjusted EBITDA increased from a loss of $700,000 in the first quarter to a profit of $2.6 million in the second quarter. While the Gulf of Mexico barge market remains soft, we benefited from more revenue days in the second quarter.
Currently, we have three rigs operating, or 30% utilization, which reflects the retirement of the three rigs we previously announced, reducing our fleet total to 10. Our own end project, offshore California, had a full quarter's contribution. And with the rig activation phase nearing completion, we will be moving into an operations mode in the third quarter.
Finally, our international and Alaska drilling segment surpassed our guidance, with gross margin increasing 33% sequentially, despite an 11.2% reduction in revenues. This increase in profitability was the result of a shift in revenues towards more favorable, higher-margin activities, and away from the low margin reimbursable revenue event in the first quarter. As an additional rig returned to service in Mexico, and activity increased in Sakhalin Island.
As a reminder, in addition to the two rigs that were operating in Mexico during the second quarter, we now have signed contracts for two additional rigs, previously under LOIs, that will commence drilling operations in the third quarter. We've also signed a long-term contract with Husky Energy, to operate and maintain its new platform project offshore Atlantic Canada once construction is complete. Our work scope involves technical support during construction and full O&M upon commissioning, which is expected to occur in 2022.
第二季度的调整后EBITDA为3780万美元,而我们的第一季度调整后EBITDA为2840万美元,这超出了我们的预期。钻井业务和国际租赁业务的强劲增长以及较低的G&A费用推动了连续增长。
仔细研究我们的业务部门业绩,在我们的美国租赁工具部门,收入持平,符合我们的指引,而我们的毛利率略有下降。结果主要是由于离岸租赁活动的增加,而土地活动略微减少以及销售和维修收入减少所抵消。总体而言,美国租赁工具业务取得了可观的业绩,尽管本季度美国钻机数量减少了5%。我们的管材利用率指数从第一季度的87%略微下降至第二季度的85.2%。
我们的国际租赁工具部门超出预期,收入增长5%,毛利率占收入的百分比从上一期的2.5%上升至第二季度的13.2%。这些强劲的业绩是由我们增加的网络股票销售以及较低的管理费用所驱动的。对管道租赁服务和专有套管运行工具的需求依然强劲,我们积极参与几个不同市场的新招标,我们对此感到非常乐观。
作为增加招标活动和乐观情绪的证据,我很高兴地宣布,我们在第二季度获得了新的管状租赁服务合同乌克兰,该合同将在第三季度上线。
我们的美国48家低钻井部门也实现了更高的收入和毛利率,这符合我们的指引。收入几乎翻了一番,调整后的EBITDA从第一季度的700,000美元的亏损增加到第二季度的260万美元的利润。虽然墨西哥湾驳船市场仍然疲软,但我们在第二季度受益于更多的收入日。
目前,我们有三个钻井平台,或30%的利用率,这反映了我们之前宣布的三个钻井平台的退役,使我们的船队总数减少到10个。我们自己的最终项目,离岸加利福尼亚,有四分之一的贡献。随着钻机激活阶段接近完成,我们将在第三季度进入运营模式。
最后,我们的国际和阿拉斯加钻井部门超过了我们的指导,毛利率连续增长33%,尽管收入减少了11.2%。盈利增长的原因是收入转向更有利,利润率更高的活动,并且远离第一季度低利润率的可报销收入事件。随着另一台钻机返回墨西哥服务,萨哈林岛的活动增加。
提醒一下,除了第二季度在墨西哥运营的两台钻井平台之外,我们现在还签订了两个额外钻井平台的合同,这些钻井平台之前是在LOI下,将在第三季度开始钻探作业。我们还与赫斯基能源公司签订了长期合同,一旦建设完成,将在加拿大大西洋沿岸运营和维护其新平台项目。我们的工作范围涉及施工期间的技术支持以及调试时的完整运行和维护,预计将在2022年进行。
I will now turn the call over to Mike to discuss our second quarter results, and then I'll provide some additional commentary on our outlook before we open up for questions. Mike?
我现在将把这个电话转给迈克来讨论我们的第二季度业绩,然后在我们提出问题之前,我将对我们的展望提供一些额外的评论。 麦克风?
Mike Sumruld
Thanks, Gary. For the 2019 second quarter, we reported revenues of $156 million, an adjusted EBITDA of $37.8 million or 24% of revenues. Compared to the 2019 first quarter, revenues decreased $1.4 million or 1%, and adjusted EBITDA increased $9.4 million or 33%.
As Gary mentioned earlier, although revenues contracted sequentially due to the unusually high reimbursables in the first quarter, profitability improved. Particularly as a result of better performance from our drilling services business and international rental tools segments, while our U.S. rental tool segment continued to provide solid contributions.
In our U.S. rental tools segment, quarterly revenues were roughly flat, coming in at $52.9 million in the second quarter and $52.6 million in the first quarter. This segment once again outperformed the change in U.S. rig count, a consistent quarterly pattern since the market bottomed in May 2016 and an indicator of continued share gains over the past three years.
While offshore Gulf of Mexico rental activity was up in the second quarter, revenues were offset by lower land activity and lower sales and repairs relative to the prior quarter. Gross margin in this segment was $27.7 million compared with $29 million in the first quarter, and gross margin as a percent of revenues was 52.3% in the second quarter versus 55.1% in the first quarter. This margin compression was primarily the result of changes in product and service mix.
In our International Rental Tools segment, we saw both sequential revenue and gross margin improvement. Segment revenues were $22.2 million in the second quarter compared with $21.1 million in the first quarter. The increase in revenues was largely driven by higher whipstock sales, which had been delayed from the first quarter, and improved well intervention services in Abu Dhabi. Gross margin was $2.9 million in the second quarter versus $534,000 in the prior quarter. The improvement in gross margin was mainly due to increased revenue and lower overhead cost.
Turning to our Drilling Services business, the U.S. Lower 48 drilling segment posted strong improvement in the second quarter. Revenues came in at $12.5 million compared with $6.5 million in the first quarter. While gross margin was a $2.6 million profit versus a $700,000 loss in the first quarter.
The increase in revenues and gross margin was driven by both the full quarter contribution of the California O&M project, and an additional 100 revenue days from our barge fleet. With utilization of 15.6% in the second quarter compared to 4.6% in the first quarter, factoring in the retirement of three rigs.
As Gary mentioned, we currently have three rigs working, and although the market remains soft, we are seeing some incremental improvement in both job opportunities and drilling permits.
In our International & Alaska Drilling segment, revenues were $68.5 million in the second quarter, compared with $77.1 million in the prior quarter. The decrease was primarily due to the unusually high level of reimbursable revenues in the first quarter offset by higher activity in the second quarter. Excluding this high reimbursable event, revenues in the second quarter increased 2% sequentially reflecting positive momentum in the sector.
谢谢,加里。对于2019年第二季度,我们报告的收入为1.56亿美元,调整后的EBITDA为3780万美元,占收入的24%。与2019年第一季度相比,收入减少了140万美元或1%,调整后的EBITDA增加了940万美元或33%。
正如加里之前提到的那样,尽管由于第一季度的报销额异常高,收入仍然连续收缩,但盈利能力有所改善。特别是由于我们的钻井服务业务和国际租赁工具部门的表现更好,而我们的美国租赁工具部门继续提供可靠的贡献。
在我们的美国租赁工具部门,季度收入大致持平,第二季度为5290万美元,第一季度为5260万美元。该细分市场再次表现优于美国钻机数量的变化,这是自2016年5月市场触底以来的一贯季度模式,也是过去三年持续增长的指标。
虽然离岸墨西哥湾的租赁活动在第二季度有所增加,但收入被相对于上一季度的土地活动减少和销售和维修减少所抵消。该部门的毛利率为2770万美元,而第一季度为2900万美元,第二季度毛利率占收入的百分比为52.3%,而第一季度为55.1%。这种利润率压缩主要是产品和服务组合变化的结果。
在我们的国际租赁工具部门,我们看到了连续收入和毛利率改善。第二季度的分部收入为2220万美元,而第一季度为2110万美元。收入增长的主要原因是较高的造斜器销售额(从第一季度开始推迟)以及改善阿布扎比的油井干预服务。第二季度毛利润为290万美元,而上一季度为534,000美元。毛利率的改善主要是由于收入增加和间接成本降低。
谈到我们的钻井服务业务,美国低48钻井部门在第二季度取得了强劲的进展。收入为1250万美元,而第一季度为650万美元。虽然毛利率为260万美元,而第一季度的亏损为700,000美元。
收入和毛利率的增长是由加州O&M项目的整个季度贡献以及我们的驳船船队增加的100个收入日所推动的。与第一季度的4.6%相比,第二季度利用率为15.6%,考虑到三个钻井平台的退役。
正如加里所说,我们目前有三个钻机工作,尽管市场仍然疲软,但我们看到工作机会和钻探许可证都有一些渐进的改善。
在我们的国际和阿拉斯加钻井部门,第二季度的收入为6850万美元,而上一季度为7710万美元。减少的主要原因是第一季度可报销的收入异常高,抵消了第二季度较高的活动。剔除这一高额可报销事件,第二季度的收入增长了2%,反映了该行业的积极势头。
Gross margin for the segment was $10.2 million during the quarter and $7.7 million in the first quarter. The main drivers for the increased gross margin were the shift to higher margin, more favorable revenues streams in the Arctic, as well as a higher volume of activity in Mexico. For the second quarter, rig utilization was 47% compared to 42% in the first quarter.
Regarding other financial items, our G&A expense was $5.6 million in the second quarter compared with $8.1 million in the first quarter. This decrease was primarily due to long-term incentive plan adjustments and other overhead related costs during the second quarter. Going forward, we expect full-year G&A to be between $27 million and $29 million.
We reported a tax expense of approximately $3.8 million in the second quarter, a pre-tax income of $8.4 million. The reported tax expense reflects the mix of results in the jurisdictions in which we operate, our inability to recognize benefits associated with certain loses as a result of valuation allowances, and changes in uncertain tax previsions. We expect our 2019 cash taxes to be approximately $6 million to $10 million. Our capital spending in the second quarter was $25.1 million, totaling $34.3 million through the first six months of the year, approximately 80% of this spend was directed to our rentals business.
Turning now to our balance sheet and our cash flows. Total long-term debt outstanding at the end of the quarter was $211 million. We ended the quarter with a total cash balance of $141 million, including $2 million in restricted cash that is held in escrow for the remaining restructuring fees. This escrow account is expected to be closed by the end of the third quarter.
On an unrestricted basis, our cash balance was $139.1 million, while it was $127.8 million in the first quarter. The increase of $11.3 million in our unrestricted cash during the quarter resulted from improving operational results and delayed capital spending, decreasing our net debt position to $72 million at the end of the quarter.
Total liquidity at the end of the quarter, excluding restricted cash was $163.9 million, consisting of $139.1 million in unrestricted cash and $24.8 million available under our revolving credit facility. That concludes the financial review. I'll turn it back to Gary for his final remarks. Gary?
该部门的毛利润在本季度为1,020万美元,第一季度为770万美元。毛利率增加的主要驱动因素是转向利润率更高,北极地区更有利的收入来源,以及墨西哥更高的活动量。第二季度,钻机利用率为47%,而第一季度为42%。
关于其他金融项目,第二季度我们的G&A费用为560万美元,而第一季度为810万美元。这一减少主要是由于第二季度的长期激励计划调整和其他间接费用相关成本。展望未来,我们预计全年G&A将在2700万美元至2900万美元之间。
我们报告第二季度税收费用约为380万美元,税前收入为840万美元。报告的税务费用反映了我们经营所在司法管辖区的业绩组合,我们无法确认与估值准备相关的某些损失相关的利益,以及不确定税务预定的变化。我们预计2019年的现金税约为600万至1000万美元。我们在第二季度的资本支出为2510万美元,在今年的前六个月总计为3430万美元,其中约80%用于我们的租赁业务。
现在转到我们的资产负债表和现金流量。本季度末未偿还的长期债务总额为2.11亿美元。我们在本季度结束时的总现金余额为1.41亿美元,其中包括200万美元的限制性现金,这些现金由剩余的重组费用托管。该托管帐户预计将在第三季度末关闭。
在不受限制的基础上,我们的现金余额为1.391亿美元,而第一季度为1.278亿美元。本季度我们的无限制现金增加了1,130万美元,这是由于经营业绩改善和资本支出延迟,本季度末我们的净债务头寸减少至7200万美元。
本季度末的流动资金总额(不包括受限制现金)为1.639亿美元,其中包括1.341亿美元的无限制现金和2480万美元的循环信贷额度。结论是财务审查。我将把它转回加里的最后发言。加里?
Gary Rich
Thanks, Mike. Looking towards the third Quarter, we expect our consolidated revenues will decrease by $4 million to $6 million, and adjusted EBITDA should decrease back to levels similar to that of the first quarter. This decline is largely due to three items. First, we have taken a conservative stance toward the U.S. land market, as E&Ps tighten CapEx, even as we have outperformed the change in rig count since the bottom of the market in 2016. The second is, a recognition of anticipated white space in one of our international drilling markets, which I will elaborate on momentarily. Lastly, we expect G&A to return to normal levels in the third quarter.
For the U.S. Rental Tools segment, we anticipate third quarter revenues and gross margin will contract at 9% to 12% sequentially due to expected lower activity brought on by a declining U.S. rig count. However, we remain confident in our ability to deliver strong performance, as previous investments in best-in-class equipment and our dedication to customer service provide the foundation of our position as an industry leader. Furthermore, our diversification in offshore markets, which continues to show signs of strength offer additional opportunities for growth.
In the International Rental Tools segment, we anticipate sequential improvements as we expand our services. Third quarter revenues will be up 12% to 14%, and gross margin as a percentage of revenue will track in the low-double-digits due to newly awarded tubular running services project in the Ukraine, as well as improved activity in certain Middle East and Asian markets.
For U.S. Lower 48 Drilling segment, we expect sequential revenue gains as barge utilization improves, driven by several projects which were delayed in the first half. However, gross margin will decline slightly as the California O&M project transitions from its reactivation phase to a steady state of operations.
In earlier communications, I have spoken about our company's concentrated efforts to grow our O&M drilling and capital-efficient business lines. And as I've specifically noted, areas where we have existing resources with a strong reputation, like the Gulf of Mexico, provide excellent opportunities for expanding our O&M footprint.
With that, I am pleased to announce we were recently awarded a technical services engineering project for a major Gulf of Mexico client. This project capitalizes on our offshore platform expertise and aligns with Parker's strategy of serving our clients in a capital-efficient manner. While the near-term proceeds from this work will be modest, it has the potential to develop into long-term work providing substantial O&M upside for this segment in the future.
Before I move onto the next segment, I'd like to note that our teams along the Gulf Coast withstood Hurricane Barry, without incident to our personnel or equipment, and business was not meaningfully impacted. Let me take this opportunity to express our gratitude to all of the outstanding personnel who responded quickly to prepare for the storm and to our clients for their collaboration in helping us mitigate the impact.
谢谢,迈克。展望第三季度,我们预计综合收入将减少400万美元至600万美元,调整后的EBITDA将下降至与第一季度类似的水平。这种下降很大程度上归因于三个项目。首先,我们对美国土地市场采取保守立场,因为E&P收紧资本支出,即使我们的表现优于自2016年市场底部以来的钻井数量变化。第二,对预期的白色空间的认可我们将对国际钻井市场进行详细阐述。最后,我们预计G&A将在第三季度恢复正常水平。
对于美国租赁工具部门,我们预计第三季度的收入和毛利率将按顺序收缩9%至12%,原因是美国钻井数量下降导致预期活动减少。然而,我们对提供强大性能的能力充满信心,因为之前对一流设备的投资以及我们对客户服务的专注为我们作为行业领导者的地位奠定了基础。此外,我们在离岸市场的多元化继续显示出强势迹象,这为增长提供了额外的机会。
在国际租赁工具部门,随着我们扩展服务,我们预计会有所改进。第三季度收入将增长12%至14%,由于乌克兰新获得的管材运行服务项目,毛利率占收入的百分比将达到低两位数,以及某些中东的活动有所改善和亚洲市场。
对于美国低48钻井部分,由于上半年推迟的几个项目,我们预计随着驳船利用率的提高,连续收入增加。然而,随着加州O&M项目从重新启动阶段过渡到稳定运营状态,毛利率将略有下降。
在早期的沟通中,我谈到了我们公司集中精力发展我们的O&M钻探和资本效率的业务线。正如我特别指出的那样,我们拥有良好声誉的现有资源的领域,如墨西哥湾,为扩大我们的运营和维护足迹提供了绝佳的机会。
有了这个,我很高兴地宣布,我们最近获得了墨西哥湾主要客户的技术服务工程项目。该项目利用我们的海外平台专业知识,并与Parker以资本有效方式为客户提供服务的战略保持一致。虽然这项工作的近期收益将是适度的,但它有可能发展成为长期工作,为未来的这一细分市场提供大量的运营和维护。
在我进入下一个细分市场之前,我想指出,我们在墨西哥湾沿岸的团队经受住了飓风巴里,没有遇到我们的人员或设备,业务也没有受到任何影响。让我借此机会向所有杰出的人员表示感谢,他们为应对风暴做好了快速反应,并感谢我们的客户在帮助我们减轻影响方面的合作。
Turning now to the international and Alaska drilling segment, we anticipate revenues and gross margin will decrease due to lower utilization of two rigs in Kurdistan and one in Mexico as they complete their contracts in the third quarter. This impact will be partially offset by the start-up of two rigs in Mexico during the quarter. Revenues should decrease between 6% to 8% compared to the second quarter, while gross margin for this segment will track lower as a result of lower revenues and rig demobilization cost in Kurdistan.
There remains the possibility for one of the Kurdistan rigs to return to work before year end. And with active rigs to market for several tenders which we are currently fielding, we are encouraged by the opportunity to put both rigs back to work early in 2020.
With that, I'd like to provide some insight into our full-year guidance. Notwithstanding the uncertainty in the North America market, and some positive momentum swings in certain international markets, we are maintaining our 2019 adjusted EBITA forecast range of $120 million to $130 million. At this time, we are also maintaining our forecast for full-year 2019 capital expenditures of approximately $80 million to $90 million, given the demand of certain markets and product lines.
However, as we previously emphasized, our priority is to maintain a strong cash balance and to be cautious in our spending, targeting investments that offer both quick paybacks and an attractive return on capital. It's important to note that we also have a measure of flexibility in adjusting our spending levels in response to market conditions through the year and will do so as needed.
On our last earnings call, we forecasted positive cash flows for the second half of the year. However, some of the CapEx we'd planned to incur in the second quarter was pushed into the third and fourth quarters. Consequently, our unrestricted cash grew in the second quarter by $11.3 million when we had anticipated a small reduction in cash. Given that CapEx was pushed out, we now expect a net cash outflow in the second half of the year, but overall positive cash flow for the last three quarters of 2019.
So with a recovery under way in the international and offshore markets, as well our dominant market position in U.S. rentals, we remain confident in our ability to successfully deliver long-term positive cash flow and return on capital.
In closing, I'd like to again thank our employees for their focus, commitment to safety, and unwavering dedication to our customers. We have come a long way together, and I am confident that Parker is better positioned than it has ever been to adapt to future challenges and to thrive in the pursuit of future growth and higher returns.
That concludes my comments. Operator, we are ready to take questions from the audience.
现在转向国际和阿拉斯加钻探部门,我们预计由于库尔德斯坦和墨西哥的两个钻井平台在第三季度完成合同后利用率下降,收入和毛利率将下降。这一影响将部分被本季度在墨西哥启动的两台钻井平台所抵消。与第二季度相比,收入应下降6%至8%,而由于库尔德斯坦的收入和钻井平台复员成本降低,该部门的毛利率将下降。
其中一个库尔德斯坦钻井平台有可能在年底前恢复工作。通过我们目前正在进行的多次招标的市场活跃钻井平台,我们很高兴有机会在2020年初将两台钻机重新投入使用。
有了这些,我想对我们的全年指导提供一些见解。尽管北美市场存在不确定性,某些国际市场出现一些积极的动力波动,但我们维持2019年调整后的EBITA预测范围1.2亿美元至1.3亿美元。此时,考虑到某些市场和产品线的需求,我们也维持对2019年全年资本支出的预测,估计约为8000万美元至9000万美元。
然而,正如我们之前所强调的那样,我们的首要任务是保持强劲的现金余额并对我们的支出持谨慎态度,以快速回报和有吸引力的资本回报为目标进行投资。值得注意的是,我们在调整我们的支出水平方面也有一定程度的灵活性,以应对全年的市场状况,并将根据需要进行调整。
在我们上一次的财报电话会议上,我们预测今年下半年会有正现金流量。然而,我们计划在第二季度招致的部分资本支出进入第三和第四季度。因此,当我们预计现金略有减少时,我们的无限制现金在第二季度增加了1130万美元。鉴于资本支出被推出,我们现在预计下半年净现金流出,但2019年最后三个季度的整体正现金流量。
因此,随着国际和离岸市场的复苏以及我们在美国租赁市场的主导地位,我们仍然有信心成功实现长期正现金流和资本回报。
最后,我想再次感谢我们的员工的关注,对安全的承诺以及对客户的坚定不移的奉献精神。我们已经走过了漫长的道路,我相信派克在应对未来挑战和追求未来增长和更高回报方面的发展前景比以往任何时候都更有利。
结束了我的评论。接线员,我们准备向观众提问。
问答环节
Thank you. [Operator Instructions] Our first question comes from Jason Wangler of Imperial Capital. Please proceed with your question.
谢谢。 [操作员说明]我们的第一个问题来自Imperial Capital的Jason Wangler。 请继续你的问题。
Jason Wangler
Hi, good morning. I wanted to ask – you just were mentioning around the CapEx budget and kind of the outlook, with what you've seen kind of changing here in the domestic market and really just getting kind of worse overall, does that change the CapEx spend as far as the breakdown between domestic and international? Or are you pretty committed to the program you have in place? And maybe if you could just give a breakdown of domestic versus the international spending this year? I'd just be curious to kind of see where that's at.
早上好。 我想问一下 - 你刚才提到的是资本支出预算和前景,你看到国内市场发生了什么样的变化,而且整体情况变得更糟,这是否会改变资本支出的预算 作为国内和国际之间的细分? 或者你是否非常致力于你所拥有的计划? 也许你可以在今年分析一下国内与国际支出的细分吗? 我只是好奇地看到那里的地方。
Gary Rich
Jason, this is Gary. I certainly anticipate us taking into consideration the market as we continue to evaluate that CapEx spend going forward. And to the extent that the North America market softens as anticipated, we clearly don't anticipate spending the same level of CapEx in 2020 as we are spending in 2019. And as you're well aware, because of the mix of business that we have in the U.S. versus international that will mean that you'll likely see a larger percentage of our overall spend in 2020 that would go towards the international market as opposed to the domestic. But we're very mindful of where activity levels are and remain committed to a cash flow positive result.
杰森,这是加里。 我当然希望我们考虑到市场,因为我们会继续评估资本支出的开支。 而且就北美市场如预期的那样软化而言,我们显然预计2020年的资本支出水平与2019年的支出水平相同。而且你很清楚,因为我们的业务组合 在美国与国际相比,这意味着你可能会看到我们在2020年的总体支出中有更大比例用于国际市场而不是国内市场。 但我们非常注意活动水平在哪里并且仍然致力于现金流量的积极结果。
Jason Wangler
Okay. And obviously, the cash built up further, and as you mentioned to be pretty decent in the second half, and so your cash balance is pretty solid. You've got the second lean still out there, and I think you have a month or so left with a pretty good call provision. Obviously, the market is not helping us at all there. But could you maybe just talk about your options there and how you're thinking about the balance sheet as you move forward?
好的。 显然,现金进一步增加,正如你提到的那样,下半年相当不错,所以你的现金余额非常可靠。 你还有第二个精益,我认为你有一个月左右的时间还有一个非常好的通话条款。 显然,市场根本没有帮助我们。 但是你可以在那里谈谈你的选择以及你在向前推进时如何考虑资产负债表?
Mike Sumruld
Sure, Jason. This is Mike, and yes, we've got actually about two months left before that call prevision kicks in at a fairly high rate. We continue to look at options in the marketplace. As you said though, it's, unfortunately, a real challenge at the moment, especially given our size and so forth, it's going to be a challenge. But we continue to look at that as well as our capital structure in general and the various options that go along with it. And that's probably really about all I can say at the moment.
当然,杰森。 这是迈克,是的,我们实际上还有大约两个月的时间,这个电话会议以相当高的速度开始。 我们继续关注市场中的选择。 正如你所说,不幸的是,这是一个真正的挑战,特别是考虑到我们的规模等等,这将是一个挑战。 但我们继续关注这一点以及我们的资本结构以及与之相关的各种选择。 这可能就是我现在可以说的全部内容。
Jason Wangler
Okay. I appreciate it and thanks for the color.
好的。 我很感激,并感谢你的颜色。
Mike Sumruld
Thank you.
谢谢。
会议主持员
[Operator Instructions] There are no further questions at this time. I'd like to turn the call back to management for closing comments.
[操作员说明]目前没有其他问题。 我想把电话转回管理层来结束评论。
Gary Rich
Thank you, Erin. That ends our second quarter earnings call. Thank you for your time today and your interest in Parker Drilling. Please contact us if you have any questions regarding material covered in our earnings press release or during this conference call. Goodbye, and have a great day.
谢谢,艾琳。 这结束了我们的第二季度财报电话。 感谢您今天的时间和对Parker Drilling的兴趣。 如果您对我们的收益新闻稿或电话会议中涉及的材料有任何疑问,请与我们联系。 再见,祝你有个美好的一天。
会议主持员
Ladies and gentlemen, thank you for your participation. This does conclude today's teleconference. You may disconnect your lines and have a wonderful day.
女士们,先生们,谢谢你们的参与。 这确实结束了今天的电话会议。 你可以断开你的线路,度过美好的一天。
相关问题
互联网券商的港股、美股开户教程
如果您对美股 或者 港股也感兴趣, 或者想要了解如何开户, 可以加我wechat: xiaobei060537 , 同时也可以拉您进美股交流群哦。
最后的最后 祝大家都有一个美好的投资生活哦。
大家也可以关注【美股指南】公众号, 即可获得《小白投资美股指南(雪球「岛」系列)》电子书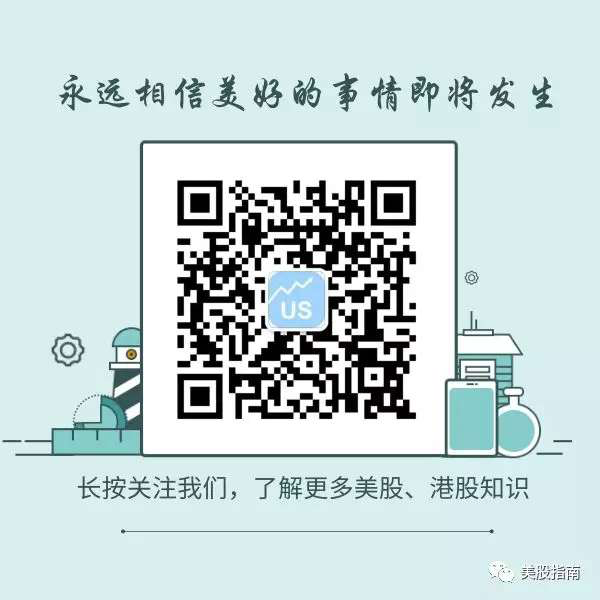 ---
写在最后
---
暂无回复。