读者寄语: 不管是您想投资美股, 还是想投资港股, 保持好自己的心态是最重要的。特别在美股、港股市场拥有一套成熟的金融市场,市场鼓励长期持有,而不是短期的投机炒作。选择一个好的公司, 耐心的等待, 做时间的朋友。如果您想咨询美股开户、港股开户相关的问题, 或者您对美股、港股感兴趣可以添加微信交流: xiaobei060537
Nice Ltd (NASDAQ:NICE) Q2 2019 Earnings Conference Call August 8, 2019 8:30 AM ET
Nice Ltd(纳斯达克股票代码:[NICE])2019年第二季度收益电话会议2019年8月8日美国东部时间上午8:30
公司参与者
Marty Cohen - IR
Beth Gaspich - CFO
Barak Eilam - CEO
Marty Cohen - IR
Beth Gaspich - 首席财务官
Barak Eilam - 首席执行官
电话会议参与者
Shaul Eyal - Oppenheimer
John DiFucci - Jefferies
Daniel Ives - Wedbush Securities
Hannah Rudoff - D.A. Davidson & Co.
Paul Coster - JPMorgan Chase & Co.
Sanjit Singh - Morgan Stanley
Chris Reimer - Barclays
Shaul Eyal - 奥本海默
John DiFucci - Jefferies
丹尼尔艾夫斯 - Wedbush证券
Hannah Rudoff - D.A. 戴维森公司
保罗科斯特 - 摩根大通公司
Sanjit Singh - 摩根士丹利
Chris Reimer - 巴克莱
会议主持员
Welcome to the NICE conference call discussing Second Quarter 2019 results, and thank you all for holding. [Operator Instructions]. As a reminder, this conference is being recorded, August 8, 2019.
I would now like to turn this call over to Mr. Marty Cohen, VP, Investor Relations at NICE. Please go ahead.
欢迎参加讨论2019年第二季度业绩的NICE电话会议,并感谢大家的召开。 [操作员说明]。 提醒一下,这次会议正在录制,2019年8月8日。
我现在想把这个电话转交给NICE投资者关系副总裁Marty Cohen先生。 请继续。
Marty Cohen
Thank you, Operator. With me on the call today are Barak Eilam, Chief Executive Officer; Beth Gaspich, Chief Financial Officer; and Eran Liron, Executive Vice President, Marketing and Corporate Development.
Before we start, I would like to point out that some of the statements made on this call will constitute forward-looking statements in accordance with the safe harbor provisions of the Private Securities Litigation Reform Act of 1995. Please be advised that the company's actual results could differ materially from these forward-looking statements.
Additional information regarding the factors that could cause actual results or performance of the company to differ materially is contained in the section entitled Risk Factors in Item 3 of the company's 2018 annual report on Form 20-F as filed with the Securities and Exchange Commission on April 5, 2019.
During today's call, we will present a more detailed discussion of second quarter 2019 results and the company's guidance for the third quarter and full year 2019. Following our comments, there will be an opportunity for questions.
Let me remind you that unless otherwise noted on this call, we will be commenting on our adjusted results of operations, which differ in certain respects from generally accepted accounting principles as reflected mainly in accounting for acquisition-related revenues and expenses, amortization of intangible assets, and accounting for stock-based compensation. The differences between the non-GAAP adjusted results and the equivalent GAAP figures are detailed in today's press release.
I'll now turn the call over to Barak.
谢谢运营商。今天有我的电话是首席执行官Barak Eilam; Beth Gaspich,首席财务官;和Eran Liron,营销和企业发展执行副总裁。
在我们开始之前,我想指出,根据1995年"私人证券诉讼改革法案"的安全港条款,本次电话会议中的一些陈述将构成前瞻性陈述。请注意,公司的实际结果可能与这些前瞻性陈述产生重大差异。
有关可能导致公司实际业绩或业绩出现重大差异的因素的其他信息,载于4月份向美国证券交易委员会提交的公司2018年20-F表年度报告第3项中的风险因素。 5,2019年。
在今天的电话会议中,我们将对2019年第二季度业绩以及公司对第三季度和2019年全年的指导进行更详细的讨论。根据我们的意见,将有机会提出问题。
请允许我提醒您,除非本次电话另有说明,否则我们将对我们的经营调整业绩进行评论,这些业绩在某些方面与普遍接受的会计原则不同,主要体现在与收购相关的收入和支出的会计处理,无形资产的摊销上。 ,并考虑股票补偿。非GAAP调整结果与等效GAAP数据之间的差异在今天的新闻稿中有详细说明。
我现在将电话转到巴拉克。
巴拉克艾拉姆
Thank you, Marty, and welcome, everyone. I'm glad to be on the call with you today. We are pleased to report another strong quarter across the board, including all key financial metrics. Total revenue increased 11% to $381 million, driven by another strong quarter in both product and cloud revenue. Product revenue increased 25% and cloud revenue grew 30% in Q2. The strong topline results led to a further increase in profitability. Operating income was $101 million, which was an increase of 14% compared to Q2 of last year. And operating margin increased 74 basis points to 26.6% compared to the same period last year. These strong operating results led to a 14% increase in earnings per share to $1.25.
Our success continued to be driven by an acceleration in Cloud, Analytics, and AI. The Cloud growth was very strong in both customer engagement and financial covenant compliance and is being fueled by penetration going to all segments of the market, including large enterprises, where we have witnessed [indiscernible] demand and strong growth. Meanwhile, we are seeing significant expansion of our partnerships around the globe, and at the same time, maintaining an acute focus on product innovation. CXone continues to drive the success of our Cloud business. CXone is unique in that it is the first and only [indiscernible] native cloud platform that seamlessly incorporates the market leading omnichannel routing, offers optimization, analytics into a single platform.
Last quarter, we announced the acquisition of Brand Embassy, which provides a significant expansion to CXone and makes it the most comprehensive platform for digital transformation in customer service. The new offering has already been launched to the market. We continue to sign many new cloud customers across multiple segments of the market, including some very large enterprises. The deal included an 8-digit ACV deal with a financial services company, which was an interim replacement of several on-premise providers. We also signed multiple CXone 7-digit ACV deals.
For example, we closed a deal with a brokerage and investment advisory company, which is a new customer and a competitive replacement. We signed the deal with one of the largest retailers in the world as they continue to expand their relationship with NICE. There was another deal with an energy company, also a new customer and a competitive replacement, as well as an extension deal with a state government agency where we will replace the incumbent. X-Sight drove meaningful cloud growth for financial compliance. [Indiscernible] in the quarter for our essential cloud-based solution, included a global digital bank, a Canadian-based credit union, a U.S. based bank specializing in small business lending, and a leaning online brokerage firm.
Augmenting the success of our cloud growth is the significant expansion of our ecosystem of partners, which is being fueled by our extensive portfolio of solutions and the large and increasing total adjustable market in which we operate. One example is our CXone Partner Ecosystem, through our DEVone and NCX exchange program. We now have 135 partners building on the platform. This extensive network provides our customers with endless solutions options. At the same time, it offers our partners the means to significantly expand their go to market and provide us an excellent vehicle for M&A, similar to our acquisition of Brand Embassy, which was a DEVone partner.
谢谢你,Marty,欢迎大家。我很高兴今天能和你见面。我们很高兴能够全面报告另一个强劲的季度,包括所有关键的财务指标。由于产品和云收入的另一个强劲季度,总收入增长了11%,达到3.81亿美元。第二季度产品收入增长25%,云收入增长30%。强劲的收入导致盈利能力进一步提升。营业收入为1.01亿美元,与去年第二季度相比增长了14%。与去年同期相比,营业利润率增加74个基点至26.6%。这些强劲的经营业绩导致每股收益增长14%至1.25美元。
我们的成功继续受到云,分析和人工智能加速的推动。云计算在客户参与和财务契约合规方面的增长非常强劲,并且正在通过渗透到市场的所有细分市场,包括大型企业,我们目睹了[音频不清晰]需求和强劲增长。与此同时,我们看到我们在全球范围内的合作关系得到了显着扩展,同时,我们仍然非常关注产品创新。 CXone继续推动我们的云业务取得成功。 CXone的独特之处在于它是第一个也是唯一一个[音频不清晰]原生云平台,它无缝地整合了市场领先的全渠道路由,为单个平台提供优化和分析。
上个季度,我们宣布收购Brand Embassy,该公司为CXone提供了重大扩展,使其成为最全面的客户服务数字化转型平台。新产品已经推向市场。我们继续在市场的多个部分签署许多新的云客户,包括一些非常大的企业。这笔交易包括与一家金融服务公司达成8位数的ACV协议,该公司是几家内部供应商的临时替代品。我们还签署了多项CXone 7位数ACV交易。
例如,我们与经纪和投资咨询公司达成协议,这是一个新客户和竞争对手的替代品。我们与世界上最大的零售商之一签订了协议,因为他们继续扩大与NICE的关系。与能源公司,新客户和竞争性替代品达成了另一项协议,以及与州政府机构达成的延期协议,我们将取代现任公司。 X-Sight推动了有意义的云增长,以实现财务合规性。本季度我们基本的云计算解决方案[音频不清晰]包括一家全球数字银行,一家加拿大信贷联盟,一家专门从事小企业贷款的美国银行,以及一家专注于在线经纪公司。
增强云增长的成功是我们合作伙伴生态系统的重大扩展,这得益于我们广泛的解决方案组合以及我们运营的庞大且不断增加的可调整市场。一个例子是我们的CXone合作伙伴生态系统,通过我们的DEVone和NCX交换计划。我们现在有135个合作伙伴在该平台上构建。这个广泛的网络为我们的客户提供无限的解决方案同时,它为我们的合作伙伴提供了显着扩大其上市的手段,并为我们提供了良好的并购工具,类似于我们收购了作为DEVone合作伙伴的Brand Embassy。
We also have many successful go to market partnerships with various [indiscernible] providers, telcos, and other reseller that allows us to capture this fast growing market. This network continues to constantly expand and we are now thoroughly augmenting our partnership strategy with the recent announcement of a partnership with Atos, a global leader in digital transformation with over 110,000 employees in 73 countries.
Atos is making CXone a preferred solution for contact centers of service and bringing CXone to the company's install base of hundreds of thousands of contact center agents across the globe, as well as to new customers. With Atos' largest global presence, we're excited about the potential to bring CXone to new customers around the globe, especially in Europe, where Atos has a very large customer base. This is a great opportunity to execute on our strategy of growing CXone in international markets.
We also recently announced an expanded collaboration with Microsoft. We introduced new integration for Microsoft teams, which is further enabling organizations to effortlessly collaborate with the contact center. Similar to the CXone marketplace, we announced the X-Sight marketplace, the industry's first financial client managed focused marketplace. The X-Sight marketplace initial solutions category includes ID verification, automate beneficial ownership, value-added data and adverts media, watch lists, device identification, and user authentication fraud.
Since the announcement of the new X-Sight marketplace less than two months ago, more than 20 solution providers have already signed up, including a specialist in cybersecurity, a provider of unique life driven technology for biometrics onboarding, and a provider known for its AI-powered risk management content solution. Along with partnering, we also continue to accelerate innovation, especially around analytics and AI. In RPA, where we are seeing strong growth in very fast growing markets, we recently released a new version of RPA. This latest version incorporates deeper AI capabilities for extended automation discovery and real-time monitoring intelligence.
In fact, NICE RPA was named a leader in average group peak metrics for the second consecutive year, scoring high on both vision and capability and market impact. The most recent release of CXone adds end-to-end artificial intelligence capabilities. Included, our new AI self-service bot option, new AI-infused focusing and scheduling options, and AI-powered interaction analytics. We have also added predictive behavioral routing for CXone. Moreover, CXone now provides additional depth and breadth for CRM integration for delivering a more personalized customer experience.
Another example of innovation includes the introduction of Actimize CDD-X, which modernizes KYC and CDD programs with advanced analytics and the power of AI. NICE Actimize CDD-X leverages ActimizeWatch to apply machine learning to enhance the accuracy of risk rating, using the collective intelligence of previous outcomes. Significant reduction in [indiscernible] costs are realized for the innovative use of utilization and purpose-built intelligent automation to streamline customer view time by up to 70%. In Q2, we continued to sign several 7-digita deals, incorporating cutting edge analytics, including 2 largest deals, which [indiscernible] companies that included our analytics powered Compliance Center solution. These deals, including many others during the quarter, were competitive replacements.
我们还与各种[音频不清晰]供应商,电信运营商和其他经销商建立了许多成功的市场合作伙伴关系,使我们能够抓住这个快速增长的市场。该网络不断扩大,我们现在正在彻底扩大我们的合作伙伴战略,最近宣布与Atos合作,Atos是数字化转型的全球领导者,在73个国家拥有超过110,000名员工。
Atos使CXone成为联络服务中心的首选解决方案,并将CXone带入公司全球数十万联络中心代理商的安装基地,以及新客户。凭借Atos在全球的最大影响力,我们对将CXone带给全球新客户的潜力感到兴奋,特别是在欧洲,Atos拥有庞大的客户群。这是实施我们在国际市场上发展CXone战略的绝佳机会。
我们最近还宣布扩大与微软的合作。我们为Microsoft团队引入了新的集成,这进一步使组织能够毫不费力地与联络中心协作。与CXone市场类似,我们宣布了X-Sight市场,这是业界第一个专注于金融客户管理的市场。 X-Sight市场初始解决方案类别包括ID验证,自动化受益所有权,增值数据和广告媒体,观察列表,设备识别和用户身份验证欺诈。
自不到两个月前宣布推出新的X-Sight市场以来,已有20多家解决方案提供商签约,其中包括网络安全专家,生物识别技术入门独特生命驱动技术提供商,以及以AI为人所知的提供商 - 风险管理内容解决方案。除了合作,我们还将继续加速创新,特别是围绕分析和人工智能。在RPA中,我们在快速增长的市场中看到强劲增长,我们最近发布了新版本的RPA。该最新版本包含更深入的AI功能,可用于扩展自动化发现和实时监控智能。
事实上,NICE RPA连续第二年被评为平均群体峰值指标的领导者,在视力和能力以及市场影响方面均获得高分。 CXone的最新版本增加了端到端的人工智能功能。包括我们新的AI自助服务机器人选项,新的AI注入的聚焦和调度选项,以及基于AI的交互式分析。我们还为CXone添加了预测性行为路由。此外,CXone现在为CRM集成提供了更多的深度和广度,以提供更个性化的客户体验。
另一个创新的例子包括引入Actimize CDD-X,它通过高级分析和AI的强大功能使KYC和CDD程序现代化。 NICE Actimize CDD-X利用ActimizeWatch应用机器学习,使用先前结果的集体智慧来提高风险评级的准确性。通过创新使用利用率和专用智能自动化,将客户观看时间缩短高达70%,实现了[音频不清晰]成本的显着降低。在第二季度,我们继续签署了几项7-digita交易,包括最先进的分析,包括两项最大的交易,其中[音频不清晰]公司包括我们的分析驱动的合规中心解决方案。这些交易,包括本季度的许多其他交易,都是具有竞争力的替代品。
We also signed a 7-digit deal with a major cloud processor for a portfolio of our Financial Crime and Compliance Solutions, and a 7-digit deal with some major reinsurance and health solutions company for Interaction Analytics. This company is already a CXone customer and this deal demonstrates the value of our customer's ability to extend on our platform. We also signed a 7-digita analytics deal with one of the largest cruise lines in the world.
In closing, we have the market leading technologies, driven by ongoing innovation, through profoundly market differentiating cloud platforms with CXone, X-Sight, and a robust go to market, fueled by an enterprise cloud directed course, and strong and expanding partnerships. We are only just beginning, as these assets position us very well to capture the many growth opportunities ahead in an addressable market of $7 billion, growing to over $12 billion over the next 3 years.
I will now turn the call over to Beth who will review our financial results.
我们还与一家主要的云处理商签订了一份7位数的协议,用于我们的金融犯罪和合规解决方案组合,并与一些主要的再保险和健康解决方案公司进行7位数的交易。该公司已经是CXone的客户,这笔交易证明了我们客户在我们的平台上扩展的能力的价值。我们还与世界上最大的邮轮公司签订了7-digita分析协议。
最后,我们拥有市场领先的技术,在不断创新的推动下,通过CXone,X-Sight以及强大的市场推广,通过企业云定向课程以及强大且不断扩展的合作伙伴关系推动市场差异化的云平台。我们才刚刚开始,因为这些资产非常有利于我们在70亿美元的可寻址市场中抓住未来的许多增长机会,在未来3年内增长到超过120亿美元。
我现在将把这个电话转给Beth,他将审查我们的财务业绩。
Beth Gaspich
Thank you, Barak, and good day, everyone. I am pleased to provide the analysis of our financial results and the business performance for the second quarter of 2019 as well as our outlook for the third quarter and full year 2019.
Total revenue for the second quarter increased 11% to $381 million compared to $344 million in the same period of last year. Our total revenue growth was driven by further growth in the cloud with 30% cloud growth in the second quarter of 2019, as well as an increase of 25% in product revenue. Our high percentage of recurring revenue continued to increase to 72% of total revenue, reflecting our strong cloud momentum. As we highlighted last quarter, our recurring revenue has grown to become a much larger portion of our total revenue. Therefore, we expect both our revenue and our profitability to be more evenly distributed among the quarters this year. We also witnessed double-digit growth in both of our businesses.
Customer Engagement revenues for the second quarter increased 11% to $313 million and represented 82% of our total revenues. Financial Crime and Compliance revenues increased 610% to $68 million and represented 18% of total revenue. Product revenues accounted for 16% of total revenue in the second quarter. Cloud revenues accounted for 38% of total revenue for the second quarter, which represents an increase from 32% in Q2 last year. And Services revenue accounted for the remaining 46% of total revenue in the second quarter of 2019.
Looking at geographies, Americas reached $307 million in the second quarter; EMEA, $48 million; and APAC, $26 million in the second quarter of 2019. And now, to profitability. Gross profit increased 12% to $271 million in the second quarter. Gross profit margin improved to 70.9% compared to 70.5% last year. The expansion in gross margins is a result of product mix. Cloud growth margins increase to 61.4% from 59.8% in Q1 2019. Operating income increased 14% to $101 million in the second quarter. Operating margin increased significantly to 26.6% compared to 25.8% in the same period of last year. The strong operating income and margin demonstrates the leverage in our model and our commitment to continue to expand profitability over time.
Earnings per share for the second quarter increased 14% to $1.25 compared to $1.10 in the second quarter of last year. Total cash and financial investments were $867 million at the end of June 2019 and total debt was $460 million net of issuance costs and the equity component associated with our convertible debt.
I will conclude my remarks with our guidance. For the third quarter of 2019, we expect total revenue to be in the range of $380 million to $390 million. We expect third quarter 2019 fully diluted earnings per share to be in the range of $1.23 to $1.33.
We are increasing full year 2019 revenue to be in the expected range of $1.563 billion to $1.583 billion. We're increasing the full year 2019 fully diluted earnings per share to be in an expected range of $5.13 to $5.33.
谢谢你,巴拉克,大家好的一天。我很高兴分析我们的财务业绩和2019年第二季度的业绩以及我们对第三季度和2019年全年的展望。
第二季度的总收入增长了11%,达到3.81亿美元,而去年同期为3.44亿美元。我们的总收入增长主要得益于云计算的进一步增长,2019年第二季度云增长率为30%,产品收入增长了25%。我们的高经常性收入比例继续增加至总收入的72%,反映了我们强劲的云计算势头。正如我们在上个季度所强调的那样,我们的经常性收入已经增长到我们总收入的更大部分。因此,我们预计今年的收入和盈利能力将在各季度更均匀地分配。我们的业务也见证了两位数的增长。
第二季度的客户互助收入增长了11%,达到3.13亿美元,占我们总收入的82%。金融犯罪和合规部门收入增加了610%,达到6800万美元,占总收入的18%。产品收入占第二季度总收入的16%。云收入占第二季度总收入的38%,比去年第二季度的32%增长。而服务收入占2019年第二季度总收入的剩余46%。
从地理位置来看,美洲第二季度达到了3.07亿美元; EMEA,4800万美元;和亚太地区,2019年第二季度的2600万美元。现在,盈利能力。第二季度毛利润增长12%,达到2.71亿美元。毛利率从去年的70.5%上升至70.9%。毛利率的扩张是产品组合的结果。云增长率从2019年第一季度的59.8%上升至61.4%。第二季度营业收入增长14%至1.01亿美元。营业利润率大幅上升至26.6%,而去年同期为25.8%。强劲的营业收入和利润率体现了我们模型的杠杆作用以及我们对持续扩大盈利能力的承诺。
与去年第二季度的1.10美元相比,第二季度每股收益增长14%至1.25美元。截至2019年6月底,现金和金融投资总额为8.67亿美元,债务总额为发行成本和与可转换债务相关的权益部分的4.6亿美元。
我将以我们的指导结束我的发言。对于2019年第三季度,我们预计总收入将在3.8亿美元至3.9亿美元之间。我们预计2019年第三季度每股摊薄净收益在1.23美元至1.33美元之间。
我们将2019年全年收入增加到预期的15.63亿美元至15.83亿美元。我们将2019年全年摊薄后每股收益预期上调至5.13美元至5.33美元的预期范围。
I will now turn the call over to the operator for questions. Operator?
我现在将把电话转给操作员提问。操作?
问答环节
[Operator Instructions]. The first question we have from Shaul Eyal with Oppenheimer & Co.
[操作员说明]。 我们来自Shaul Eyal与Oppenheimer&Co。的第一个问题
Shaul Eyal
Barak, the number of 7 and 8-digit transaction keeps showing healthy momentum but it's actually coming also from cloud related transactions. So I think it would appear that the prior view a couple years back was that cloud contracts are probably on the smaller scale. But you're actually showing the opposite and it's not only on CXone but on X-Sight as well. So help us reconcile this view. Is it rapid cloud adoption? Is it that enterprises are showing increased readiness to adopt [indiscernible] solutions? Is it improved TCO? And I have a follow-up.
巴拉克,7位和8位数的交易数量保持良好势头,但它实际上也来自云相关交易。 因此,我认为几年前的先前观点似乎是云合约可能规模较小。 但你实际上却表现出相反的情况,它不仅在CXone上,而且在X-Sight上也是如此。 所以帮助我们调和这个观点。 是云采用迅速吗? 企业是否越来越愿意采用[音频不清晰]解决方案? 是否提高了TCO? 我有一个后续行动。
巴拉克艾拉姆
Indeed, I think that you can see a growing trend in our last few quarters and this quarter it's even more so about both the number as well as the [indiscernible] in terms of size of our cloud deals. I spoke about an 8-figure ACV deal and multiple 7-figure ACV deals in the cloud. And I think that the reason for that is a few reasons.
First of all, the market adoption at the higher end of the market for cloud is growing dramatically. And we believe that we are taking a big share of that. So the first one is the adoption. The second thing I would say is a combination of a few things. First of all, the fact that we are selling much more portfolio deals. The NICE portfolio is very complete with both CXone and X-Sight.
It gives us an opportunity to sell much larger deals with much more components. And we believe that the market is buying into our vision and strategy, that it makes much more sense to grow out to the integrated set of solutions that we have, given the steps that we've taken as a company. The second thing is the fact that it is a platform. It's much easier to consume it and people are investing into the platform. And as a result of that, we see much larger deals and much stronger long-term and larger commitments for customers.
And third, I think that is much more or better [indiscernible] of customers and that our solution is true, native, real native cloud solution versus some of what our competitors came out with a semi-cloud hosted solution and [indiscernible] that they are defining cloud-like or semi-cloud growth on their financials as well as the market. And the market just doesn't buy it. And as you can see, in the multiple competitive [indiscernible] that I've mentioned on the previous remarks.
事实上,我认为你可以看到我们过去几个季度的增长趋势,本季度就云计算交易规模而言,数量和[音频不清晰]都是如此。我谈到了一个8位数的ACV交易以及云中多个7位数的ACV交易。我认为其原因有几个原因。
首先,云端市场高端市场的采用率正在急剧增长。我们相信我们在这方面占有很大份额。所以第一个是采用。我要说的第二件事是几件事的结合。首先,我们正在出售更多的投资组合交易。 CXICE和X-Sight的NICE产品组合非常齐全。
它让我们有机会以更多的组件销售更大的交易。我们相信市场正在购买我们的愿景和战略,考虑到我们作为一家公司所采取的步骤,我们更有意义地发展到我们拥有的一整套解决方案。第二件事是它是一个平台。消费它更容易,人们正在投资这个平台。因此,我们看到更大的交易和更强大的长期和更大的客户承诺。
第三,我认为客户更加或更好[音频不清晰],而且我们的解决方案是真实的原生本地云解决方案,而不是我们的竞争对手推出的半云托管解决方案和[音频不清晰]他们的解决方案正在定义其财务和市场上的云样或半云增长。市场只是不买它。正如你所看到的那样,在前面的评论中我提到的多重竞争[音频不清晰]。
Shaul Eyal
And I have a follow-up. Maybe also Eran would like to comment on it. So last night, we've all read about the acquisition of ClickSoftware by Salesforce. Most of you know the inside out of Click. We know it, its history. We also know the people at Francisco Partners, some of which come with a strong, nice root. And I'm not suggesting Click is a competitor to you guys but it has been playing in some adjacencies on the workforce optimization front. My question is what do you see happening strategically in this place? Is it that the big CRM guys are beginning to wake up and realize the benefit of workforce optimization cloud-related capabilities?
我有一个后续行动。 也许Eran想对此发表评论。 所以昨晚,我们都读到了Salesforce对ClickSoftware的收购。 大多数人都知道Click的内部。 我们知道它的历史。 我们也了解Francisco Partners的人员,其中一些人拥有强大而美好的根。 而且我并不是说Click是你们的竞争对手,但是它一直在劳动力优化方面的一些邻近关系中发挥作用。 我的问题是你在这个地方战略性地看到了什么? 大型CRM人员是否已经开始醒悟,并意识到劳动力优化云相关功能的好处?
巴拉克艾拉姆
We saw the news similarly to you. While personally, we know the company, ClickSoftware, from the past, they are in a very remote area to us. We're doing, as far as I know from the past, doing much more of workforce optimization for sales support. Really different than what we are doing. We are not competing and not cooperating with them. So I don't think has an implication on our specific domain.
There is some synergy, I think, between CRM and ClickSoftware. I think they even had partnership in place. So I assume it makes sense for Salesforce. But it's hard for me to further relate than that because it is [indiscernible] to what we're doing as a company.
我们和你一样看到了这个消息。 虽然我个人,我们知道公司,ClickSoftware,从过去,他们在一个非常偏远的地区给我们。 据我所知,就过去而言,我们正在做更多的劳动力优化以获得销售支持。 与我们正在做的完全不同。 我们没有竞争,也没有与他们合作。 所以我认为对我们的特定领域没有任何影响。
我认为,CRM和ClickSoftware之间存在一些协同作用。 我认为他们甚至建立了伙伴关系。 所以我认为它对Salesforce有意义。 但是我很难进一步联系,因为它与我们作为一家公司所做的事情一样[音频不清晰]。
会议主持员
Your next question is from John DiFucci from Jefferies.
您的下一个问题来自Jefferies的John DiFucci。
John DiFucci
I have a question. I think the first one is for Barak and Beth, and then maybe a follow-up for Beth. So the product was strong again this quarter and I know, Beth, you're just going to say -- they'll move around a lot from quarter-to-quarter. But I assume the maintenance was also strong again this quarter. And I just want to verify that. And if so, I think that implies that Pro Services was relatively weak in the quarter, at least weaker than we were looking for. And if that's the case, was it simply a difficult comp, which it was? Or Barak mentioned, as Shaul said, all those large deals but also in the press release, mentioned Atos. And I think you might have said in the prepared remarks. Should we perhaps expect more of this going forward as you move Pro Service more to partners if that's what's happening?
我有个问题。 我想第一个是巴拉克和贝丝,然后可能是贝丝的后续行动。 因此本季度该产品再次强劲,我知道,贝丝,你只是要说 - 他们会在季度和季度之间走动很多。 但我认为本季度的维护工作也很强劲。 我只是想验证一下。 如果是这样,我认为这意味着Pro Services在本季度相对较弱,至少比我们想要的要弱。 如果是这样的话,它只是一个困难的组合,它是什么? 或者巴拉提到,正如肖尔所说的那样,所有那些大笔交易,但也在新闻稿中,提到阿托斯。 我想你可能已经在准备好的评论中说过了。 我们是否应该期待更多这样的事情,因为如果发生了正在发生的事情,你可以将Pro Service更多地转移给合作伙伴?
Beth Gaspich
So John, I'll take this to begin with. I think I'll highlight a few of the comments that you made. First, starting with the product growth. As you highlighted, I have mentioned on several occasions that we should expect to see a variability in the product revenue. And of course, we're very pleased with the revenue growth we've seen in our product revenue in the first half of this year, 25% in the most recent quarter. And I think it further evidences really that as we've said all along that the cloud revenue what we're bringing is really incremental to our business. And so you will continue to see strong growth quarters, but at the same time have some variability.
As you look on the services for the specific quarter, our maintenance is consistent and we have a healthy retention of our maintenance business. And if you look specifically on Q2 of last year, you'll see that we actually experienced a 13% growth in the second quarter of 2018 and that was related to our professional services where we had some specific milestones we were able to recognize during that quarter. So it was a difficult comparison.
所以约翰,我将从头开始。我想我会强调你所做的一些评论。首先,从产品增长开始。正如您所强调的那样,我曾多次提到我们应该会看到产品收入的变化。当然,我们对今年上半年我们的产品收入中的收入增长非常满意,最近一个季度为25%。我认为这进一步证明了,正如我们一直所说的那样,我们带来的云收入实际上是我们业务的增量。因此,您将继续看到强劲的增长季度,但同时也有一些变化。
当您查看特定季度的服务时,我们的维护是一致的,我们保持健康的维护业务。如果你具体看看去年的第二季度,你会发现我们实际上在2018年第二季度经历了13%的增长,这与我们的专业服务有关,我们在那里有一些我们能够认识到的特定里程碑。 25美分硬币。所以这是一个艰难的比较。
John DiFucci
Maybe Barak, should we start to see -- you mentioned the Atos partnership in the press release. Should we start to see perhaps more of that professional services going to partners?
也许巴拉克,我们应该开始看到 - 你在新闻稿中提到了Atos合作伙伴关系。 我们是否应该开始看到更多的专业服务流向合作伙伴?
巴拉克艾拉姆
I don't think that that will have any meaningful impact on professional services for us. It's a different partnership we're signing, like the one with Atos, which I believe is a very strategic one for us, is first of all, much of an incremental business. And even with that, they will be required to have our professional services already today in our business. There's a lot of partners doing services, so it's not necessarily taking what we are doing in those services. So I don't see a change to the model as a result of that.
The reason we're signing those partnership is that the market is growing very ,very fast in multiple segments and we would like to be able to extend our go to market and we can do it by ourselves to a certain pace, if you would like. But definitely, partnership helping us to take much better coverage in the market.
我认为这不会对我们的专业服务产生任何有意义的影响。 这是我们正在签署的一种不同的合作伙伴关系,比如Atos,我认为这对我们来说是一个非常具有战略意义的合作伙伴关系,首先是大量的增量业务。 即使如此,他们也必须在我们的业务中拥有我们的专业服务。 有很多合作伙伴在做服务,所以不一定要把我们在这些服务中做的事情拿走。 因此,我没有看到模型的变化。
我们签署这些合作伙伴关系的原因是市场在多个领域的增长速度非常快,我们希望能够扩展我们的市场,如果您愿意,我们可以自己做到一定的速度。 但绝对是,伙伴关系帮助我们在市场上更好地覆盖。
John DiFucci
The question for Beth. The results look really good. It sounds like all the other anecdotal evidence sounds great. But one of the line items that I know I'm going to get questions on is cash flow because that was materially below our estimates. And it was mainly due to underperformance of receivables, and prepaid expenses, and others. So I just want to make sure I understand that.
Given how your model works and you bill CXone monthly in arrears and it sounds like you had a lot of big deals here, and Barak mentioned several of them. Is it fair to assume those deals were back end loaded as large deals typically are? So you got little revenue in the quarter and it doesn't go to deferred revenue with that business. But you pay commissions up front and even if you recognize the commissions over time. So I just want to -- because that makes sense to me but if that's wrong, tell me and tell me what else is happening.
贝丝的问题。 结果看起来非常好。 这听起来像所有其他轶事证据听起来都很棒。 但是,我知道我会得到问题的其中一个项目是现金流,因为这大大低于我们的估计。 这主要是由于应收账款和预付费用等表现不佳。 所以我只是想确保我明白这一点。
鉴于你的模型是如何工作的,你每月向CXone收取拖欠费用,听起来你在这里有很多重要的交易,巴拉克提到了其中几个。 假设这些交易是后端加载通常是大型交易,这是否公平? 因此,您在本季度获得的收入很少,并且不会通过该业务获得递延收入。 但是你预先支付佣金,即使你承认佣金随着时间的推移。 所以我只想 - 因为这对我有意义,但如果那是错的,请告诉我并告诉我还有什么事情发生。
Beth Gaspich
Sure. So thanks, you actually highlighted several things, which are true. I think if I just break it down. First of all, if you recall, we actually had a record cash flow from operations in the first quarter of $182 million. And so we decided to take advantage of that strong cash flow and we entered into several agreements that were prepaid expenses where we can lock in discounts and that will benefit us really going forward into the future.
That combines with the comments you made, which is true that we do have commissions, which on these deals that Barak mentioned, were primarily revenue that you'll see looking forward and they do come with commissions that sometimes are paid in advance.
当然。 所以,谢谢,你实际上突出了几件事,这是真的。 我想如果我打破它。 首先,如果你还记得,我们实际上在第一季度的运营中有1.8亿美元的创纪录现金流。 因此,我们决定利用强劲的现金流量,我们签订了几项预付费用协议,我们可以锁定折扣,这将使我们真正前进到未来。
这与你所做的评论相结合,这确实是我们确实有佣金,在巴拉克提到的这些交易中,主要是收入,你会看到期待,他们确实带来了有时提前支付的佣金。
会议主持员
The next one now from Dan Ives, Wedbush Securities.
下一个来自Dan Ives,Wedbush Securities。
Daniel Ives
So my question on the fraud detection, the Actimize piece. Just talk about, are you starting to see deal sizes more transformational or larger, just the regulatory environment starts to change? Is that something where you may be seeing an inflection on that area of the business?
所以我的欺诈检测问题,Actimize片。 刚谈一谈,您是否开始看到交易规模更具转型性或更大,只是监管环境开始发生变化? 这可能是您可能会看到该业务领域出现变化的情况吗?
巴拉克艾拉姆
We definitely see traction over the market continued to be very attractive. And with the launch of 2 things. First of all, X-Sight is growing our addressable market and through the platform, we manage either those existing customers to expand our footprint and go beyond the traditional fraud solutions that we have. And fraud continues to evolve. So that's one element.
The second that I've mentioned is the cloud adoption. Similarly, to what we have started to see, let's say, about 3 years ago or so, 2.5 years ago, on the customer engagement side with a strong demand that started to cloud. We now see it on the Actimize front and our Financial Crime and Compliance Business. And we were prepared for that. And you see the nice growth also on the cloud and [indiscernible] part of the business, which allow us to bring innovation much faster into the market, specifically around fraud, as you had mentioned.
And the last part is, again, taking the very similar approach and look very much in a positive way [indiscernible] traction, we launched the X-Sight marketplace just 2 months ago. And in the course of just 2 months, we have an outstanding demand. There's been a demand and we've managed in 2 months to sign up more than 20 partners and I believe this will continue to grow dramatically, which will allow us to provide much more complete analytic solutions through our own innovation in the marketplace around fraud to this growing market with the financial services.
我们肯定看到市场上的牵引力仍然非常具有吸引力。随着2件事的推出。首先,X-Sight正在发展我们的可寻址市场,通过该平台,我们管理现有客户以扩大我们的业务范围,并超越我们拥有的传统欺诈解决方案。欺诈行为继续发展。这是一个要素。
我提到的第二个是云采用。同样地,对于我们已经开始看到的情况,比如说,大约3年前左右,2。5年前,在客户互动方面,有强烈的需求开始出现云。我们现在在Actimize前线和我们的金融犯罪与合规业务上看到它。我们为此做好了准备。而且你看到了云计算和[音频不清晰]业务的良好增长,这使我们能够更快地将创新带入市场,特别是围绕欺诈,正如你所提到的那样。
最后一部分是采用非常相似的方法,并以非常明显的方式[音频不清晰]牵引,我们在2个月前推出了X-Sight市场。在短短两个月的时间里,我们有着出色的需求。有一个需求,我们已经在2个月内成功签约了20多个合作伙伴,我相信这将继续大幅增长,这将使我们能够通过我们自己在欺诈市场的创新提供更完整的分析解决方案。这个不断增长的金融服务市场。
会议主持员
Your next one is from Rishi Jaluria with D.A. Davidson.
你的下一个是来自Rishi Jaluria和D.A.戴维森。
Hannah Rudoff
This is Hannah on for Rishi. First off, it sounds like you're getting a lot of new customers on the CXone and X-Sight platforms. I was wondering if you could talk about what kind of traction you've seen in terms of converting some of your on-prem customers to the cloud.
这是Hannah为Rishi。 首先,听起来你在CXone和X-Sight平台上获得了很多新客户。 我想知道你是否可以谈谈你在将一些本地客户转换为云方面所看到的那种牵引力。
巴拉克艾拉姆
So as you've heard from my comments and some of the deals I've highlighted, many of those customers are new customers. Many of the new customers are competitive replacements. Some we are replacing a specific competitor and in some places, given that we're selling a pretty wide portfolio, our customers are actually replacing several competitors at the same time. So that's many of the same that I've highlighted on the call.
At the same time, we see an extension and migration to the cloud of our own customers. In some cases, they decide to have some of the solution on premises, some in the cloud. But in other cases, they migrate completely to the cloud. When they do that, we see a significant increase of the annual revenue from such customers.
And I think that you can see it from our results this quarter and last quarter as well that while the cloud is growing, product is also moving very nicely in the right direction.
因此,正如您从我的评论和我所强调的一些交易中听到的那样,其中许多客户都是新客户。 许多新客户都是有竞争力的替代品。 有些我们正在取代特定的竞争对手,在某些地方,鉴于我们正在销售相当广泛的产品组合,我们的客户实际上正在同时取代几个竞争对手。 这就是我在电话会议上突出显示的许多内容。
与此同时,我们看到了对我们自己客户的云的扩展和迁移。 在某些情况下,他们决定在内部部署一些解决方案,一些在云中。 但在其他情况下,它们完全迁移到云端。 当他们这样做时,我们看到这些客户的年收入大幅增加。
我认为,从本季度和上季度的结果中可以看出,云计算正在增长,产品也在朝着正确的方向发展。
Hannah Rudoff
And then second, I was interested to see you guys were recently ranked fourth in terms of RPA revenue by Gartner. I was wondering if you could talk about if you're seeing any changes on the competitive front there.
然后第二,我很高兴看到你们最近在Gartner的RPA收入方面排名第四。 我想知道你是否可以谈论你是否在那里看到竞争前线的任何变化。
巴拉克艾拉姆
Thank you. I think I mentioned in my remarks, we see this market is a very interesting market. A lot of activity in this market. It's a highly fragmented market with a dozen if not more than that of players. And we're very happy to be rated among the few leaders in this market. We believe that we have a very robust technology that allows us to serve not just the classic [indiscernible] RPA of the market but much more so, a much more [indiscernible] interesting, the unattended part of the market that [indiscernible] part of the market, which is, we believe, where the future of this market is heading. And indeed, we see multiple opportunities when you [indiscernible] for attended robotics automation. Win rate is going significantly up and I think this market, while it is a very interesting market, it's still in its infancy. And there is a tremendous opportunity for us in this market.
谢谢。 我想我在发言中提到,我们认为这个市场是一个非常有趣的市场。 这个市场有很多活动。 这是一个高度分散的市场,有十几个,甚至不超过玩家。 我们很高兴被评为这个市场中为数不多的领导者。 我们相信,我们拥有一项非常强大的技术,使我们不仅可以服务于市场上的经典[音频不清晰] RPA,而且更多的是[音频不清晰]有趣,市场无人看管的部分[音频不清晰]部分 市场,我们相信,这个市场的未来将走向何方。 事实上,当您[音频不清晰]参加机器人自动化时,我们会看到多种机会。 赢率正在大幅上升,我认为这个市场虽然是一个非常有趣的市场,但它仍处于起步阶段。 在这个市场上我们有一个巨大的机会。
会议主持员
Your next question from Paul Coster with JPMorgan.
你的保罗科斯特与摩根大通的下一个问题。
保罗科斯特
Barak, a couple of sort of strategic questions. One is if you look at the geographic mix for a company that's been around a long time, it really does feel very heavily skewed towards the Americas. And I'm just wondering why is that and what do you think -- do you feel like there is more growth accessible to you in EMEA and APAC? And will you start ramping up the organization to go after those regions? Any comments on that geographic mix would be helpful.
巴拉克,一些战略问题。 一个是如果你看一个已经存在很长时间的公司的地理组合,它确实感觉非常偏向于美洲。 而我只是想知道为什么会这样,你觉得怎么样?你觉得在EMEA和APAC中你有更多的增长机会吗? 您是否会开始加强组织以追踪这些地区? 对地理组合的任何评论都会有所帮助。
巴拉克艾拉姆
As you can see from our financials, that didn't change dramatically. We are very U.S.-centric in a good way. We are very -- we're a strong believer that the law market, the U.S. market presents great opportunity both historically and into the future. Yes, the international market provides tremendous opportunity as well and indeed, we have started to invest more in very specific areas of international markets.
The announcement of the Atos relationship, by the way, is part of that strategy. Atos, they operate globally. Their biggest presence and where they have the majority of their customer base, and their go to market efforts, and the different assets that they have, are in Europe. So that's just one example, and I believe that you'll see in the new future more and more of the announcement and activities that we are doing internationally, which will eventually, we believe, will allow us to further fuel our growth in international markets.
从我们的财务状况可以看出,这并没有发生显着变化。 我们非常以美国为中心。 我们非常 - 我们坚信法律市场,美国市场在历史和未来都提供了巨大的机会。 是的,国际市场也提供了巨大的机会,事实上,我们已开始在国际市场的特定领域投入更多资金。
顺便说一下,Atos关系的宣布是该战略的一部分。 Atos,他们在全球运营。 他们最大的存在,他们拥有大部分客户群,他们的市场努力,以及他们拥有的不同资产,都在欧洲。 所以这只是一个例子,我相信你会在新的未来看到越来越多的我们在国际上做的宣布和活动,我们相信这最终将使我们能够进一步推动我们在国际市场的增长。
保罗科斯特
And the other question is that I think historically, the firm has really sort of appealed to line of business buyers. And it seems to me, though, that you're assembling a lot of component technologies, robotic process automation, analytics, and so on that might start to appeal more broadly in the enterprise IT context. So I guess the question is, are you seeing any change in the sort of mix, the demographics of your buyers? Are you starting to appeal to enterprise IT directly?
另一个问题是,我认为历史上,该公司确实吸引了众多商业买家。 但在我看来,您正在组装许多组件技术,机器人流程自动化,分析等等,这些技术可能会在企业IT环境中更广泛地吸引人们。 所以我想问题是,您是否看到混合类型,买家的人口统计数据有任何变化? 您是否开始直接呼吁企业IT?
巴拉克艾拉姆
So first of all, we have -- we operate in different solutions but in a very well defined and large market. We have a variety of our buyers to our solutions. I think you characterize it correctly. Our buyers are historically more on the operational side. But as we evolved throughout the years with much more analytics, AI, and a much broader platform, which becoming more strategically, we find ourselves more often than not selling to first, broader than just those buyers.
Both or most strategic IT and strategic business but also going much more up the chain, it's becoming now almost a daily habit or a weekly habit of our sales team, of myself, or our senior leadership to have casual conversations and business conversations with C-level executives among the largest Fortune 500 companies out there. So I think that the evolution of the company and especially the thing that we've done including a lot of analytics and AI into our platform and the priority of our cloud solution, I think position us well to sell much higher in those large enterprises.
首先,我们有 - 我们在不同的解决方案中运营,但是在一个定义明确且规模很大的市场中。我们的解决方案有各种各样的买家。我认为你正确地描述了它。我们的买家在历史上更多的是在运营方面。但随着我们多年来不断发展的分析,人工智能和更广泛的平台,这些平台变得更具战略性,我们发现自己更多的是首先销售,而不仅仅是那些买家。
无论是战略性IT还是战略性业务,还是更多的上升,现在几乎成为我们的销售团队,我自己或我们的高层领导的日常习惯或每周习惯,与C-进行随意的对话和业务对话在那里最大的财富500强企业中担任高层管理人员。因此,我认为公司的发展,特别是我们已经完成的事情,包括我们的平台中的大量分析和AI以及我们的云解决方案的优先级,我认为我们很好地在这些大型企业中销售更高的产品。
会议主持员
Your next question is from Sanjit Singh from Morgan Stanley.
您的下一个问题来自摩根士丹利的Sanjit Singh。
Sanjit Singh
Barak, I wanted to revisit some of the themes around analyst day and particularly the five-year target around cloud. When I look at the great progress this year, you're at 38% of revenue from cloud. When the product revenue is also growing really strong and I think the mix is up about 6 points year-on-year. So just wanted to get a sense because it seems like cloud is progressing a lot faster. And so do you think that we're going to cross that 50% threshold earlier than you expect? And what do you think that would imply in terms of the overall growth rate of the company?
巴拉克,我想重新审视分析师日的一些主题,特别是关于云的五年目标。 当我看到今年取得的巨大进步时,你将获得云计算收入的38%。 当产品收入增长真的很强劲时,我认为这一组合同比增长约6个百分点。 所以只是想获得一种感觉,因为云看起来似乎进展得更快。 那么你认为我们会比你预期的那样超过50%的门槛吗? 您认为这对公司的整体增长率意味着什么?
巴拉克艾拉姆
We are very -- every time, we try to give not just a quarterly result or not just a specific guidance for the year when we can, and it's the right thing to do, we also provide some more visionary and more strategic goals. We've done it back in '14 with the NICE 2020 plan. And then it's followed with the NICE2B. And indeed, in the latest analyst day, we provided some very, I would say, even specific metrics and KPIs of where we would like to be several years from now.
It's been only, I think, a quarter since we announced it and things are progressing, we believe, quite well. So we are absolutely will be very happy to cross those KPIs much faster than the horizon or the timeline that we gave. But I think it's too early for us to update those numbers. But rest assured that we believe we will -- our pace will increase. We will do that, similarly, by the way, to what we've done after 2014. I think we've done it in 2016 that we came with NICE 2020. And we have also a couple of years that we believe that we are getting into those 2020 goals much faster than we thought. So we definitely [indiscernible]. Also, I think it's too early to provide such an update.
我们非常 - 每次,我们都会尝试不仅仅提供季度结果,或者只提供当年的具体指导,而且这是正确的,我们还提供更具远见和更具战略性的目标。我们早在14年就完成了NICE 2020计划。然后是NICE2B。事实上,在最新的分析师日,我们提供了一些非常的,甚至是我们希望在几年后的具体指标和关键绩效指标。
我认为,自从我们宣布它以来,只有四分之一,我们相信,事情正在取得进展。因此,我们绝对会非常乐意跨越这些关键绩效指标,而不是我们给出的时间表或时间表。但我认为现在更新这些数字还为时过早。但请放心,我们相信我们会 - 我们的步伐会增加。顺便说一下,我们将这样做,就像我们在2014年之后所做的那样。我想我们已经在2016年完成了我们的NICE 2020。我们还有几年我们相信我们是以比我们想象的更快的速度进入2020年的目标。所以我们绝对[音频不清晰]。另外,我认为提供这样的更新还为时过早。
Sanjit Singh
And then sticking with some of the themes on analyst day, I think one of the initiatives that you had is moving down market with WFO, taking on WFO and analytics more down market, as well as using X-Sight to extend the reach into other market adjacencies. Could you just give us a progress update on those initiatives as you see it thus far this year? What sort of early signs do you see with respect to both of those initiatives?
然后在分析师日坚持一些主题,我认为你所采取的举措之一就是通过WFO向市场转移,将WFO和分析更多地推向市场,以及使用X-Sight将其扩展到其他领域。 市场邻接。 您能否在今年到目前为止向我们介绍这些举措的最新进展? 你对这两项举措有什么样的早期迹象?
巴拉克艾拉姆
I think that we are very happy with the progress of those two initiatives. I'll refer to each one of them as each separately. So the first one is that we have a very strong and very healthy market share in WFO and it goes to the mid and higher end of the market. As [indiscernible] we did not play in the lower end of the market.
But with the introduction of CXone, which is actually providing, on the one platform, a fully integrated omnichannel routing analytics and WFO, what we see is a very, very, very high attachment rate between those three as we go to this segment of the market. inContact, by the way, is [indiscernible] we're very strong and still are very strong. So that is going very well and we see that attachment rate increasing quite dramatically compared to the first day that we bought inContact.
So the first one, which is, I just said, the down market play for WFO, through 6/1 it's going very well. The second one in X-Sight, I think you can -- heard it from my earlier remarks, the central element, the cloud element of X-Sight, the examples that I gave of several customers that have branded this quarter with X-Sight Essential, just from acquiring those customers, we didn't give specific name, but as you can see that this is not the classic, very large, high-end global banks, although we had some business from them as well. Actually, with both X-Sight and the Essential, we've managed to go much lower in the market, by the way, lower but still pretty sizable financial services.
我认为我们对这两项举措的进展感到非常满意。我将每个人分别称为每一个。所以第一个是我们在WFO中拥有非常强大且非常健康的市场份额,并且它进入市场的中高端。由于[音频不清晰]我们没有在市场的低端发挥作用。
但随着CXone的推出,实际上在一个平台上提供了完全集成的全渠道路由分析和WFO,我们看到的是这三者之间的非常非常非常高的附着率。市场。顺便说一下,inContact是[音频不清晰]我们非常强大而且仍然非常强大。所以情况进展顺利,我们发现与我们在联系中购买的第一天相比,依恋率大幅增加。
所以第一个,就是我刚才说的,WFO的低迷市场,到6/1,它的表现非常好。 X-Sight中的第二个,我认为你可以 - 从我之前的评论中听到它,X-Sight的核心元素,云元素,我给几个客户的例子,这些客户已经用X-Sight打造了本季度的品牌至关重要,仅仅从获得这些客户,我们没有给出具体的名称,但你可以看到这不是经典的,非常大的,高端的全球银行,虽然我们也有一些业务。实际上,凭借X-Sight和Essential,我们已经成功地在市场上走得更低,顺便说一下,更低但仍然相当规模的金融服务。
会议主持员
And the next one now from Chris Reimer from Barclays.
下一个来自巴克莱的Chris Reimer。
Chris Reimer
Could you give some more detail on the partnership with Atos as to what products might be available to them and what kind of customer base you think that will generate?
您能否详细介绍一下与Atos的合作关系,了解他们可以使用哪些产品以及您认为会产生哪种客户群?
巴拉克艾拉姆
Sure. So the announcement that we have made and what we've signed with Atos is a partnership around the CXone. Atos has a very, very large customer base. Many of those customers, if not all of them, have customer service in a contact center operation. Today, they have, Atos, a unified communication as well as Atos legacy contact center on-premises solution. And basically, the partnership is to grow and offer those customers a migration to the cloud of those contact center customer service assets into a CXone.
Atos built that customer base from many years of solid execution and we're talking about an opportunity of hundreds of thousands of contact center agents. And most importantly, Atos has a very successful go to market vehicle for both of their partners, as well as of course, their sales team. Atos is a very large corporation with 110,000 employees around the globe. And this is basically going to serve an extension, a very good extension to our own go to market, penetrating markets where we have either light presence or no presence at all.
当然。因此,我们已经做出的宣布以及我们与Atos签署的协议是围绕CXone的合作伙伴关系。 Atos拥有非常庞大的客户群。许多客户(如果不是全部)都在联络中心运营中提供客户服务。今天,他们拥有Atos统一通信以及Atos传统联络中心内部部署解决方案。基本上,合作伙伴关系是发展并为这些客户提供迁移到这些联络中心客户服务资产的云到CXone。
Atos通过多年坚实的执行建立了这个客户群,我们正在谈论成千上万的联络中心代理商的机会。最重要的是,Atos为他们的合作伙伴以及他们的销售团队提供了非常成功的上市工具。 Atos是一家规模庞大的公司,在全球拥有110,000名员工。这基本上可以延伸,是我们自己进入市场的一个非常好的延伸,渗透市场,我们有轻微的存在或根本没有存在。
Chris Reimer
And Beth, just a technical question. Did you give the number of recurring revenue this quarter as a percentage? I might have missed it in your comments.
而贝丝,只是一个技术问题。 您是否按季度给出了本季度经常性收入的数量? 我可能在你的评论中错过了它。
Beth Gaspich
Yes, we did give the recurring revenue. It's continued to increase and this year in the second quarter, it represents 72% of our total revenue.
是的,我们确实给出了经常性收入。 它继续增加,今年第二季度,它占我们总收入的72%。
会议主持员
We now have Pat Walravens for JMP Securities.
我们现在有JMP证券的Pat Walravens。
身份不明的分析师
This is Mark on for Pat. Thank you so much for taking my question. Just regarding to competition, just want to see if you see any changes, especially around [indiscernible].
这是帕特的马克。 非常感谢你提出我的问题。 就竞争而言,只是想看看你是否看到任何变化,特别是在[音频不清晰]周围。
巴拉克艾拉姆
No, I don't think we can report on any change in the competitive landscape. We believe that in both markets where we operate, these are very healthy markets. They're growing very fast and we believe, as you heard on our remarks, that we are taking a good share out of the market with a lot of competitive replacements. I prefer not to refer any specific competitor. The one that you had mentioned, we don't hear any change in the dynamics in the market.
不,我认为我们不能报告竞争格局的任何变化。 我们相信,在我们经营的两个市场中,这些都是非常健康的市场。 它们的增长速度非常快,我们相信,正如您在我们的评论中所听到的那样,我们正在通过大量竞争性替代品从市场中获得良好的份额。 我不想提及任何特定的竞争对手。 你提到的那个,我们没有听到市场动态的任何变化。
身份不明的分析师
So just regarding to RPA, so it's a relatively new technology. So just wondering maybe where do you see the technology add most value to customers? And maybe the technology doesn't work really well and doesn't live up to the expectation. Anything you can share around there.
所以关于RPA,所以这是一项相对较新的技术。 所以只是想知道你可能在哪里看到这项技术为客户增加了最大的价值? 也许这项技术不能很好地发挥作用,也达不到预期。 你可以在那里分享任何东西。
巴拉克艾拉姆
So obviously, it's an extremely viable technology in the sense that enterprises today are looking on every possible opportunity to both streamline the operation as well as reducing the cost. And RPA is a classic way and actually, the ultimate way to do that in a very cost effective way. It's basically taking mundane tasks that do not necessarily need to be managed by a human being and take those micro-processes, and sometimes macro-processes or complete end-to-end processes and automate them in a very fast and rapid way. That's the basic premise of this technology.
The evolution that we see in the market that it started as a market that first we refer to as unattended RPA, meaning that the robot is operating by itself at the back, taking a process without intervention. And that provides a certain list of opportunities in the market. We believe this is very good and we play in this segment as well.
But where we see this market evolving more so is into 2 areas. The first one is what I refer to as attended automation, is where you put together the man and the machine, or the man and the robot and they exchange work together. Basically, the person is the one that outsource and if you'd like, quote-unquote, work through the robot. And you take the best out of those 2 individuals or 2 entities, the robot and the machine. These are more complex operation and you need more complex technology. But when it works, and it works of course, it provides tremendous value, much more than just unattended automation.
The second part is that we see and we add a lot of AI capabilities into RPA. We have introduced about a year ago a platform called Automation Finder, which is a fully automated, powered by AI vehicle that allows us to actually find automation opportunity, map them, and deploy them. And that's something that we see that we are ahead of the market and others do not have these capabilities. And it gets a lot of traction and it allows us to increase our win rate quite significantly.
And just to mention, the last one is the introduction of NEVA, which is a virtual assist entity that allows us to filter and more easily integrate RPA technology into the workforce in larger organizations.
显而易见,它是一种非常可行的技术,因为今天的企业正在寻找一切可能的机会来简化操作并降低成本。而RPA是一种经典的方式,实际上,这是以极具成本效益的方式实现这一目标的最终方式。它基本上是一项平凡的任务,不一定需要由人类管理,并采取这些微观流程,有时是宏观流程或完整的端到端流程,并以非常快速和快速的方式自动化它们。这是这项技术的基本前提。
我们在市场上看到它的变化,它起初是一个市场,我们首先称之为无人值守的RPA,这意味着机器人在后面自行运行,无需干预即可进行流程。这提供了一定的市场机会清单。我们相信这非常好,我们也在这个细分市场中发挥作用。
但是,我们看到这个市场发展的更多是2个领域。第一个是我所说的有人值守的自动化,是你把人和机器,或人和机器人放在一起的地方,他们一起交换工作。基本上,这个人是外包的人,如果你愿意的话,引用 - 取消引用,通过机器人工作。并且您可以充分利用这2个人或2个实体,机器人和机器。这些操作更复杂,您需要更复杂的技术。但是当它工作时,它当然有效,它提供了巨大的价值,而不仅仅是无人值守的自动化。
第二部分是我们看到并且我们在RPA中添加了许多AI功能。我们大约一年前推出了一个名为Automation Finder的平台,它是一个全自动的,由AI驱动的车辆,可以让我们真正找到自动化机会,映射它们并进行部署。这就是我们看到我们领先于市场而其他人没有这些能力的东西。它获得了很大的吸引力,它使我们能够非常显着地提高我们的赢率。
而且,最后一个是NEVA的引入,这是一个虚拟辅助实体,它允许我们过滤并更容易地将RPA技术集成到大型组织的员工队伍中。
会议主持员
So that concludes the questions at present and I'll just hand it back now to Barak. Thank you, Barak.
所以现在结束问题,我现在就把它交给巴拉克。 谢谢你,巴拉克。
巴拉克艾拉姆
Thank you all for joining us today and have a great week. Thank you.
感谢大家今天加入我们,祝大家周末愉快。 谢谢。
会议主持员
Everyone, thank you. That concludes your conference call for today. You may now disconnect. Thank you for joining and have a good day.
大家好,谢谢。 今天的电话会议结束了。 您现在可以断开连接。 感谢您的加入,祝您度过愉快的一天。
相关问题
互联网券商的港股、美股开户教程
如果您对美股 或者 港股也感兴趣, 或者想要了解如何开户, 可以加我wechat: xiaobei060537 , 同时也可以拉您进美股交流群哦。
最后的最后 祝大家都有一个美好的投资生活哦。
大家也可以关注【美股指南】公众号, 即可获得《小白投资美股指南(雪球「岛」系列)》电子书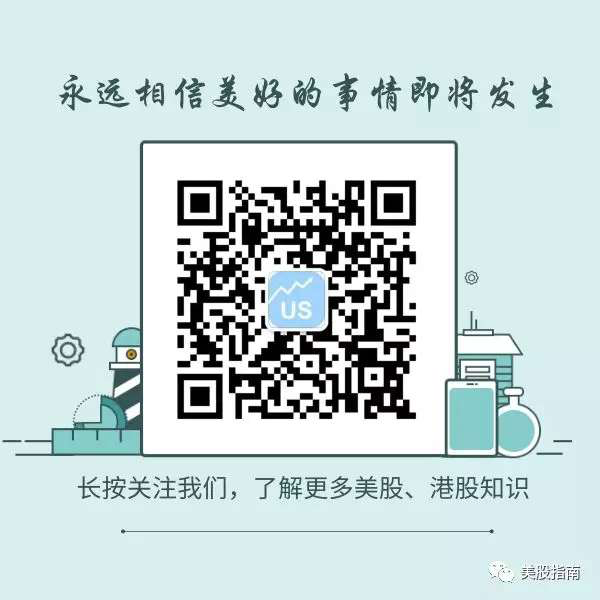 ---
写在最后
---
暂无回复。