ProAssurance Corporation (PRA) 首席执行官 Ned Rand 在 2019年 第二季度业绩 - 收益电话会议记录
读者寄语: 不管是您想投资美股, 还是想投资港股, 保持好自己的心态是最重要的。特别在美股、港股市场拥有一套成熟的金融市场,市场鼓励长期持有,而不是短期的投机炒作。选择一个好的公司, 耐心的等待, 做时间的朋友。如果您想咨询美股开户、港股开户相关的问题, 或者您对美股、港股感兴趣可以添加微信交流: andyhu006
ProAssurance Corporation (NYSE:PRA) Q2 2019 Earnings Conference Call August 8, 2019 10:00 AM ET
ProAssurance Corporation(纽约证券交易所股票代码:[PRA])2019年第二季度收益电话会议2019年8月8日美国东部时间上午10:00
公司参与者
Ken McEwen - Investor Relations Manager
Ned Rand - President & Chief Executive Officer
Dana Hendricks - Chief Financial Officer
Mike Boguski - President, Specialty Property Casualty Lines
Kevin Shook - President, Workers' Compensation Operations
Ken McEwen - 投资者关系经理
Ned Rand - 总裁兼首席执行官
Dana Hendricks - 首席财务官
Mike Boguski - 特种财产伤亡专线总裁
Kevin Shook - 工人赔偿运营总裁
电话会议参与者
Greg Peters - Raymond James
Christopher Campbell - KBW
Michael Ramirez - SunTrust
格雷格彼得斯 - 雷蒙德詹姆斯
克里斯托弗坎贝尔 - KBW
迈克尔拉米雷斯 - SunTrust
会议主持员
Good morning everyone. Welcome to ProAssurance's Conference Call to discuss the Company's Results for the Second Quarter of 2019. These results were reported in a news release issued on August 7, 2019. Included in that release were cautionary statements about the significant risks, uncertainties and other factors that are out of the company's control and could affect ProAssurance's business and alter expected results. Please, review those statements.
Management expects to make statements on this call dealing with projections, estimates and expectations and explicitly identifies these as forward-looking statements within the meaning of the U.S. Federal Securities Laws and subject to applicable Safe Harbor protection.
The content of this call is accurate only on August 8, 2019 and except as required by law or regulation, ProAssurance will not undertake and expressly disclaims any obligation to update or alter information disclosed as part of these forward-looking statements. The management team of ProAssurance also expects to reference non-GAAP items during today's call. The company's recent news release provides a reconciliation of these non-GAAP numbers to their GAAP counterparts.
Now, as I turn the call over to Mr. Ken McEwen, I would like to remind you that this call is being recorded, and there will be a time for questions after the conclusion of prepared remarks. Mr. McEwen, please go ahead.
大家,早安。欢迎参加ProAssurance的电话会议,讨论公司2019年第二季度的业绩。这些结果在2019年8月7日发布的新闻稿中有所报道。该版本包括重大风险,不确定性和其他因素的警示性声明。超出公司的控制范围,可能影响ProAssurance的业务并改变预期结果。请查看这些陈述。
管理层期望就此调查发表有关预测,估计和预期的陈述,并明确将其视为美国联邦证券法所界定的前瞻性陈述,并受适用的安全港保护。
本次电话会议的内容仅在2019年8月8日是准确的,除法律或法规要求外,ProAssurance不承担任何更新或更改作为这些前瞻性陈述中披露的信息的义务,并且明确表示不承担任何义务。 ProAssurance的管理团队还希望在今天的电话会议中参考非GAAP项目。该公司最近的新闻稿提供了这些非GAAP数字与其GAAP对应方的对账。
现在,当我把电话转给Ken McEwen先生时,我想提醒你,这个电话正在被记录下来,在准备好的评论结束后会有时间提问。麦克尤恩先生,请继续。
Ken McEwen
Thank you, Nicole. On our call today are President and CEO, Ned Rand; Chief Financial Officer, Dana Hendricks; Mike Boguski, President of our Specialty Property Casualty Lines; and Kevin Shook, President of our Workers' Compensation Operations.
Ned, will you please start us off?
妮可,谢谢你。 今天我们的电话会议是总裁兼首席执行官,Ned Rand; 首席财务官Dana Hendricks; Mike Boguski,我们的特种财产伤亡线总裁; 和我们工人赔偿业务总裁Kevin Shook。
内德,请你开始吧?
内德兰德
Thank you, Ken. As this is my first earnings call as CEO, I want to begin by thanking Stan for his innumerable contributions to ProAssurance during his 12 years of leadership. I look forward to continuing to work with him in his new role as Executive Chairman.
I would also like to welcome and congratulate Mike Boguski and Kevin Shook in their new roles on our Executive Leadership team, which became effective shortly after our first quarter call. I'm excited for the insight and experience each of you brings to the table, and look forward to what we will accomplish together.
There are a couple of one-time items that can make quarter-over-quarter comparisons tricky this quarter. And these are laid out in detail in our earnings release and our 10-Q. Dana and Kevin will provide some additional details. Behind the noise created by these items, I see enough positives to think that this was a good quarter. We were able to secure rate increases across our Specialty Property Casualty segment with only a modest impact to our retention. This is a result of our dedication to disciplined underwriting, making sure we write business and assume risk only if we can get appropriate premium through the exposure that's presented. To do otherwise would compromise the security of our customers our employees and our shareholders.
Net favorable reserve development declined as a result of our focus on the risk of increasing severity trends in the broader healthcare professional liability market. I'll again emphasize that we're not seeing these trends in our paid data. However, the greater number of large verdicts, increasing plaintiffs attorney demands, and higher jury awards, and the continued roll back of state specific damage caps demand we take the necessary steps to ensure the integrity of our balance sheet.
The increase in the combined ratio is likewise loss driven and further exemplifies the reality of the environment for which we have so carefully prepared one of the increasing risk in which all those companies who are prepared for the worst can achieve the best. As we have said, before ProAssurance is built to withstand and indeed thrive in challenging times such as these, and as you will hear from Mike and Kevin and Dana we are taking the steps necessary to ensure our continued long term success.
With that, I'd like to ask Dana to take us into the details of the quarter. Dana?
谢谢你,肯。由于这是我作为首席执行官的第一次财报,我想首先感谢斯坦在他12年的领导期间为ProAssurance做出的无数贡献。我期待着继续与他一起担任执行主席。
我还要欢迎并祝贺Mike Boguski和Kevin Shook在我们的执行领导团队中担任新角色,该团队在第一季度电话会议后不久即生效。我很高兴你们每个人带来的见解和经验,并期待我们将共同完成的事情。
有一些一次性项目可以使本季度的季度比例变得棘手。这些都在我们的收益发布和10-Q中详细列出。 Dana和Kevin将提供一些额外的细节。在这些项目产生的噪音背后,我看到足够的积极因素,认为这是一个很好的季度。我们能够确保我们的特殊财产伤亡部门的加息,对我们的保留只有适度的影响。这是我们致力于纪律承保的结果,确保我们只有通过所呈现的风险才能获得适当的溢价,才能编​​写业务并承担风险。否则会损害我们的员工和股东的客户安全。
由于我们关注更广泛的医疗保健专业责任市场中严重性趋势的风险,净有利储备发展下降。我再次强调,我们没有在付费数据中看到这些趋势。然而,更大数量的大判决,更多的原告律师要求,更高的陪审团裁决,以及国家特定损害上限的持续回落,要求我们采取必要措施确保资产负债表的完整性。
合并比率的增加同样是亏损驱动的,并进一步体现了我们如此精心准备的环境现实之一,其中所有那些为最坏情况做好准备的公司都能达到最佳状态。正如我们所说的那样,在ProAssurance建立起来以抵御并确实在诸如此类的充满挑战的时期中茁壮成长之前,正如您将从Mike和Kevin和Dana那里听到的那样,我们正在采取必要措施以确保我们持续的长期成功。
有了这个,我想请Dana带我们了解这个季度的细节。达纳?
Dana Hendricks
Thanks Ned. Consolidated net income for the quarter totaled approximately $11.5 million or $0.21 per diluted share, a decline quarter-over-quarter. This was primarily due to a decrease in equity and earnings of unconsolidated subsidiaries, a higher current accident year net loss ratio and a lower amount of favorable development relating to prior accident years. The results of our specialty P&C segment continue to reflect our cautious approach to the loss environment that Ned previously mentioned.
Non-GAAP operating income, which excludes the effect, the after-tax effect of net realized investment gains was approximately $4.1 million in the quarter or $0.08 per diluted share and consistent with the first quarter. Please refer to our news release for a reconciliation of net income to non-GAAP operating income.
Consolidated gross premiums written were relatively unchanged from the year ago quarter, excluding the effect of the loss portfolio transfer completed in the second quarter of 2018 and the effect of the regular renewal cycle of our 24-month policies. Premiums written declined in our workers' compensation insurance and segregated portfolio sale reinsurance segment, which Kevin will address later in the call. These decreases were offset by an increase in the Lloyd segment as Ned stated in his introduction, we are dedicated to maintaining the disciplined underwriting standards, necessary to write business at premium appropriate to the assumed risk. We are willing to walk away from business we deem to be underpriced.
The loss ratio and combined ratio were affected by a $10 million loss within one of the segregated portfolio sales in our SPC operation. Importantly we are not an owner or participant in this sale and ultimately this loss has no impact on our earnings.
Excluding the effects of this loss and the loss portfolio transfer, our consolidated current accident year net loss ratio increased from 80.6% to 83.5% and our expense ratio was relatively unchanged.
Net favorable reserve development was $16 million in the quarter, down $22.8 million in the prior year period, a further effect of our consideration of the current loss environment. This brings us to a consolidated combined ratio of 105.8% for the quarter, excluding the effect of the E&O policy and loss portfolio transfer, a 6.4 point increase compared to the year-ago quarter and a slight improvement compared to the first quarter.
Our consolidated net investment result for the quarter was $18.4 million, a decline of $9.4 million compared to the year ago quarter. This was primarily due to $10.5 million decline in earnings from our unconsolidated subsidiaries, driven by lower reported earnings from two of our limited partnership investments. This is somewhat offset by an increase of approximately $1.2 million in net investment income, primarily attributable to higher yield in certain asset classes within our fixed maturity and short-term investment portfolios as well as an increase in our average investment in fixed maturity securities.
谢谢内德。本季度的综合净收入总计约为1,150万美元或每股摊薄收益0.21美元,环比下降。这主要是由于未合并子公司的权益和收益减少,当前事故年净亏损率较高以及与之前事故年相关的有利发展量较低。我们的专业P&C部门的结果继续反映了我们对Ned之前提到的损失环境的谨慎态度。
非GAAP营业收入(不包括影响),净实现投资收益的税后影响在本季度约为410万美元或每股摊薄收益0.08美元,与第一季度一致。请参阅我们的新闻稿,了解净收入与非GAAP营业收入的对账情况。
所写的综合毛保费与去年同期相比没有变化,不包括2018年第二季度完成的亏损组合转移的影响以及我们24个月政策的定期更新周期的影响。我们的工人赔偿保险和隔离投资组合销售再保险业务部门的保费收入下降,凯文将在电话会议后期处理。这些减少被Lloyd部门的增加所抵消,因为Ned在其介绍中表示,我们致力于维持严格的承保标准,这对于以假定风险适当的溢价编制业务是必要的。我们愿意放弃我们认为价格低廉的业务。
损失率和综合成本率受到我们SPC业务中一个独立投资组合销售中的1000万美元损失的影响。重要的是,我们不是此次销售的所有者或参与者,最终这种损失对我们的收益没有影响。
剔除亏损和亏损组合转移的影响,我们的合并当前事故年净亏损比率从80.6%上升至83.5%,我们的费用率相对不变。
本季度净有利储备发展为1,600万美元,较去年同期减少2280万美元,这进一步影响了我们对当前亏损环境的考虑。这使我们在本季度的综合综合成本率为105.8%,不包括E&O政策和亏损组合转移的影响,与去年同期相比增加了6.4个百分点,与第一季度相比略有改善。
我们本季度的综合净投资结果为1840万美元,与去年同期相比下降了940万美元。这主要是由于我们的两家有限合伙投资的报告收益较低,导致我们未合并的子公司的收益下降了1050万美元。这在一定程度上抵消了净投资收益增加约120万美元,主要是由于我们的固定到期日和短期投资组合中某些资产类别的收益率较高以及我们对固定到期日证券的平均投资增加。
We believe pricing in the healthcare professional liability market is firming. This creates growth opportunities for companies with strong balance sheets, either organically as customers seek higher quality companies for their coverage needs, or through mergers and acquisitions.
Our capital management strategy is geared towards ensuring both the strength of our balance sheet and that we are poised to take advantage of potential opportunities as they appear.
Now I'll turn the call over to Mike Boguski for his comments on the results from our Specialty Property & Casualty segment. Mike?
我们认为医疗保健专业责任市场的定价正在稳固。 这为拥有强大资产负债表的公司创造了增长机会,无论是客户寻求更高质量的公司满足其覆盖需求,还是通过合并和收购,都是有机的。
我们的资本管理战略旨在确保资产负债表的优势,并且我们准备好利用潜在的机会。
现在我将把这个电话转给Mike Boguski,他对我们的特殊财产和伤亡部门的结果发表了评论。 麦克风?
Mike Boguski
Thank you Dana. I'd like to start by congratulating Ned on his promotion as Chief Executive Officer. We all look forward to supporting his vision and leadership into the future. Also congratulations to Kevin Shook on his promotion to President of Eastern.
The Specialty P&C segment recorded a second quarter operating loss of $8.4 million, an improvement from the first quarter loss of $12 million. In addressing the factors that led to that result, it's important to understand the significant impact that the loss portfolio transfer booked in the second quarter of 2018 had on the quarter-over-quarter comparison.
The loss portfolio transfer accounted for $26.6 million of premium written and fully earned in the second quarter of 2018, which was also booked at a 95% loss ratio. For more meaningful comparisons my discussion of the numbers and ratios for Specialty Property & Casualty will exclude the effect of the loss portfolio transfer.
Starting with the top line trends. Gross premiums written were essentially flat quarter-over-quarter exclusive of the effect of the $5.5 million increase in 24-month policy premiums due to the timing of the renewal cycle. We were pleased and encouraged by solid premium retention across the Specialty P&C segment during the quarter, while achieving renewal rate increases of approximately 4%.
Highlighting two important portfolios of business in this segment, the physician premium retention was 88% during the quarter while achieving rate increases of 3%. Premium retention for the facilities book was 80%, reflecting continued underwriting discipline while successfully securing an average renewal rate increase of 17% on this business in the quarter.
Also we were particularly pleased with the 92% premium retention in our podiatric and chiropractic business this quarter. This underwriting discipline combined with our deep specialization, high quality risk selection and ability to obtain the right price for the exposure are the cornerstones of our strategy to achieve a long-term underwriting profit. We will also continue to focus on driving operational efficiency and improving our competitive position into the future.
New business written in the quarter was $8.1 million consistent with the second quarter of 2018. The increased accident year loss ratio trends drove the operating loss in the quarter. The calendar year loss ratio increased to 84.1% as compared to 73.4% in the second quarter of 2018. This was driven by a 3.3 percentage point increase in the accident year loss ratio and lower favorable reserve development.
We continue to take the necessary steps to maintain the strength of our balance sheet. This requires a cautious view of emerging severity trends resulting in the higher accident year loss pick and less favorable development. The expense ratio was flat quarter-over-quarter.
Finally, we were very pleased with the strong performance of our life sciences operation which has produced an attractive underwriting profit in the first half of 2019. Ken?
谢谢Dana。首先,我要祝贺Ned晋升为首席执行官。我们都期待着支持他对未来的愿景和领导。还祝贺Kevin Shook晋升为东方总统。
特殊P&C部门第二季度的运营亏损为840万美元,比第一季度亏损1200万美元有所改善。在解决导致该结果的因素时,重要的是要了解2018年第二季度预订的亏损组合转移对季度与季度的比较所产生的重大影响。
亏损组合转让占2018年第二季度书面及全部收入的2660万美元溢价,亦以95%的亏损率入账。为了进行更有意义的比较,我对特殊财产和意外事故的数量和比率的讨论将排除损失组合转移的影响。
从顶线趋势开始。由于更新周期的时间安排,所写的毛保费按季度基本持平,不包括24个月保单保费增加550万美元的影响。本季度我们对特殊保费和保险业务部门的保费保持稳健感到高兴和鼓舞,同时续约率提高了约4%。
在该细分市场中突出显示两个重要的业务组合,本季度医生保费率为88%,同时实现3%的加息率。设施图书的保费率为80%,反映了持续的承保纪律,同时成功确保了本季度该业务的平均续约率增长17%。
此外,我们对本季度我们的足病和脊椎按摩治疗业务92%的保费率特别满意。这种承保纪律与我们深厚的专业化,高质量的风险选择以及获得合适的风险价格的能力相结合,是我们实现长期承保利润战略的基石。我们还将继续专注于提高运营效率和改善我们未来的竞争地位。
本季度写的新业务为810万美元,与2018年第二季度一致。事故年损失率增加的趋势推动了本季度的经营亏损。日历年损失率上升至84.1%,而2018年第二季度为73.4%。这是由于事故年损失率增加3.3个百分点和有利储备发展减少所致。
我们继续采取必要措施,以维持资产负债表的实力。这需要对新出现的严重程度趋势持谨慎态度,导致事故年度损失增加,发展不利。费用率与上一季度持平。
最后,我们对我们的生命科学业务的强劲表现感到非常满意,该业务在2019年上半年产生了有吸引力的承保利润。肯?
Ken McEwen
Thank you, Mike. Kevin will you please take us through Workers' Compensation Insurance and Segregated Portfolio Cell Reinsurance segments?
谢谢你,迈克。 凯文,您能带我们通过工伤赔偿保险和隔离投资组合细胞再保险细分吗?
Kevin Shook
I will. Thank you, Ken. The Workers' Compensation Insurance segment produced operating income of $2.3 million for the quarter the workers' compensation insurance marketplace continues to be highly competitive as evidenced by our gross premiums written which declined 9.4% quarter-over-quarter to $64.2 million.
New business written decreased to $6.6 million from $13.4 million a year ago. This decrease is due in part to the effect of the Great Falls renewal rights transaction which added $4.3 million of traditional workers' compensation new business for the second quarter of 2018.
Premium retention decreased to 81% due in large part to our continued commitment to our underwriting. As we've discussed in the past, a strong economy results in low unemployment and more inexperienced workers entering the workforce resulting in increases in both claims frequency and severity.
That said, our careful assessment of risk resulted in a price decrease of just 4% on renewing premium in keeping with improving loss trends. Eastern is committed to its disciplined individual account underwriting and consistent application of the business model that has made us successful through changing insurance cycles and economic times. This strategy resulted in strong claim closing patterns in the quarter with 19% of 2018 and prior claims closed during the quarter and 39% closed during 2019.
As a result we recognized net favorable reserve development of $1.1 million in our Workers' Compensation Insurance segment for the quarter. The increase in the current accident year loss ratio to 68.2% primarily reflected the impact of an annual aggregate deductible that was added to our reinsurance treaty effective May 1st, 2019. The impact of renewal rate decreases on the 2019 accident year loss ratio was offset by the previously mentioned favorable claim trends during 2019.
Before I get into the results of the Segregated Portfolio Cell Reinsurance segment I want to touch base on the loss Dana mentioned earlier. One of the segregated portfolio cell programs at Eastern Re assumed an errors and omissions liability policy from a captive insurer unaffiliated with ProAssurance.
During the quarter, a claim was filed under this policy that met the lifetime maximum loss limit of $10 million. We have no participation or ownership interest in this particular cell. This loss increased net losses and loss adjustment expenses and decreased the segregated portfolio cell dividend expense correspondingly resulting in no impact to our operating results.
However, the dividend expense is not included in the calculation of the expense ratio resulting in the higher combined ratio. Excluding the impact of the E&O reserve the accident year loss ratio actually decreased by 2.3 percentage points to 63.8% and the combined ratio for the segment increased 3.4 percentage points to 82.8%. For more details please refer to our filed Form 10-Q for the second quarter which includes a comparison of reported figures adjusted for the effect of the E&O reserve.
我会。谢谢你,肯。工人赔偿保险部门的营业收入为230万美元,工人赔偿保险市场继续保持高度竞争力,我们的毛保费比上一季度下降9.4%至6420万美元。
新业务从一年前的1340万美元降至660万美元。这一减少部分是由于大瀑布续约权交易的影响,该交易在2018年第二季度增加了430万美元的传统工人赔偿新业务。
保费下降至81%,这在很大程度上归功于我们对承保业务的持续承诺。正如我们过去所讨论的那样,强劲的经济导致低失业率和更多缺乏经验的工人进入劳动力市场,导致索赔频率和严重程度都有所增加。
也就是说,我们对风险的仔细评估导致更新保费价格仅下降4%,同时保证改善亏损趋势。东方致力于其严格的个人账户承保和一贯应用商业模式,通过改变保险周期和经济时代使我们成功。该策略导致本季度强劲的索赔结算模式,2018年的19%和先前的索赔在本季度结束,39%在2019年期间关闭。
因此,我们在本季度的工人赔偿保险部门确认了110万美元的净有利储备发展。当前事故年度损失率增加至68.2%主要反映了自2019年5月1日生效的再保险条约中增加的年度总免赔额的影响。续期率下降对2019年事故年度损失率的影响被抵消了前面提到的2019年期间有利的索赔趋势。
在我进入隔离投资组合细胞再保险部门的结果之前,我想触及基于前面提到的损失Dana。 Eastern Re的一个独立投资组合单元程序承担了与ProAssurance无关的专属保险公司的错误和遗漏责任政策。
在本季度,根据该政策提出的索赔符合终身最高损失限额1000万美元。我们对此特定单元没有参与或所有者权益。该亏损增加了净亏损和损失调整费用,并相应减少了单独的投资组合股息支出,从而对我们的经营业绩没有影响。
然而,股息费用不包括在费用比率的计算中,导致较高的组合比率。剔除E&O储备的影响,事故年度亏损率实际下降2.3个百分点至63.8%,该分部的综合成本率上升3.4个百分点至82.8%。有关详细信息,请参阅我们在第二季度提交的10-Q表格,其中包括对根据E&O储备的影响进行调整的报告数据的比较。
The Segregated Portfolio Cell Reinsurance segment reported operating income of $848,000 for the quarter. Gross premiums written were $16.9 million in the quarter, down 11.5% from $19.1 million in 2018, primarily attributable to decreases in retention and renewal pricing, again both resulting from our response to the intense competition in the marketplace.
Alternative market solutions are in high demand as policyholders seek ways to manage controllable expenses. We offer a unique product that allows both healthcare professional liability and workers' compensation lines in a single segregated portfolio cell, leveraging monoline expertise for both coverage types.
Retention decreased to 85% in the quarter but remained flat at 93% year-to-date. Even at 85%, the retention rate is solid in this competitive market. Following trends similar to those of our Workers' Compensation Insurance segment, pricing on Workers' Compensation business in our Segregated Portfolio Cell Reinsurance segment is down 7%, in line with loss trends within this segment of our business.
We recognized net favorable reserve development of $2.3 million in the quarter compared to $3 million in the same quarter of 2018 which primarily reflected better than expected claim trends in the 2015, 2016, and 2017 accident years. Ken?
隔离投资组合单元再保险分部报告本季度的营业收入为848,000美元。本季度的保费收入为1690万美元,比2018年的1910万美元下降11.5%,主要是由于保留和续订价格的下降,这也是由于我们对市场激烈竞争的反应。
由于投保人寻求管理可控费用的方法,因此对替代市场解决方案的需求很大。我们提供独特的产品,允许医疗保健专业责任和工人补偿线在单个隔离的投资组合单元中,利用monoline专业知识两种覆盖类型。
本季度保留率下降至85%,但年初至今仍维持在93%。即使是85%,在这个竞争激烈的市场中,保留率也很稳定。遵循与我们的工人赔偿保险分部类似的趋势,我们的隔离投资组合单元再保险分部的工人赔偿业务定价下降7%,与我们业务部门的亏损趋势一致。
我们认为本季度净有利储备开发额为230万美元,而2018年同期为300万美元,这主要反映了2015年,2016年和2017年事故年度的预期索赔趋势好于预期。肯?
Ken McEwen
Thanks Kevin. Ned, will you please give us an update on Lloyd's before your closing comments.
谢谢凯文。 内德,请你在结束评论之前向我们介绍劳埃德的最新情况。
内德兰德
Sure Ken. As we stated for several quarters now, we view our participation in the two Lloyd's of London Syndicates in which we participate as an investment. As with any investment we consider the long-term value created by such a partnership more than the short-term fluctuations.
We believe that our original thesis of affiliating with Duncan Dale and Dale Underwriting Partners remains valid today. In the second quarter, both the net loss ratio and the underwriting expense ratio declined by 3.1 and 2.3 percentage points, respectively while net premiums written almost doubled to $18.8 million. This increase was driven by both increases in renewal pricing and exposure growth on new business.
New business growth was strong as well the renewal rate increases are particularly encouraging. The Syndicate will be putting together its proposed business plans for 2020 over the next several months and we will be in a better position to discuss the 20-year of account once that is complete. We do continue to look at ways to reduce our exposure to the syndicate. Ken?
当然肯。正如我们现在几个季度所述,我们认为我们参与了两个劳合社的伦敦辛迪加,我们作为投资参与其中。与任何投资一样,我们认为这种伙伴关系所产生的长期价值超过了短期波动。
我们相信,我们与Duncan Dale和Dale Underwriting Partners关联的原创论文今天仍然有效。在第二季度,净亏损率和承保费用率分别下降了3.1和2.3个百分点,而净保费几乎翻了一番,达到1880万美元。这一增长主要得益于续订定价的增加和新业务的风险增长。
新业务增长强劲,续约率增长尤其令人鼓舞。该集团将在未来几个月内将其拟议的2020年业务计划汇总起来,一旦完成,我们将能够更好地讨论20年的账户。我们会继续研究如何减少我们对辛迪加的曝光率。肯?
Ken McEwen
Thank you, Ned. Any closing comments for us before we begin taking questions.
谢谢,极品。 在我们开始提问之前,我们会收到任何结账评论。
内德兰德
Yeah Ken. Thank you. I want to reiterate our commitment to the strength and stability of our growth at any cost and to building long-term value of the short-term results. If there is an advantage to be found in a quarter like this one, it's the evidence that these statements are more than just words, they are philosophy, one in which we believe wholeheartedly and one that will keep us pointed in the right direction, while competitors become lost.
Because of this consistent strategy across the lines of business in which we specialize, I believe we have the best book of business in the industry with the most innovative products and services. Combined with our exceptional employees across our operating subsidiaries, ProAssurance is positioned to excel during what we expect to be a tumultuous period for many of our competitors and the property casualty industry at large. Ken?
是的肯。 谢谢。 我想不惜一切代价重申我们对增长的力量和稳定性的承诺,并建立短期结果的长期价值。 如果在像这样的四分之一中找到一个优势,那就是证据表明这些陈述不仅仅是单词,它们是哲学,我们全心全意地相信,一个能使我们指向正确的方向,而 竞争对手迷失了。
由于我们专业化的业务范围内的这种一致的战略,我相信我们拥有业内最佳的商业书籍和最具创新性的产品和服务。 与我们在运营子公司的优秀员工相结合,ProAssurance定位于我们对许多竞争对手和整个财产保险行业的动荡时期。肯?
Ken McEwen
Thank you, Ned. Nicole that concludes our prepared remarks. We are ready for questions.
谢谢你,奈德。 妮可总结了我们准备好的言论。 我们已准备好提问。
问答环节
Thank you. We will now begin the question-and-answer session. [Operator Instructions] Our first question comes from Greg Peters of Raymond James. Please go ahead.
谢谢。 我们现在开始问答环节。 [操作员说明]我们的第一个问题来自Raymond James的Greg Peters。 请继续。
Greg Peters
Good morning. I have a couple questions. I wanted to circle back to the Specialty Property Casualty results and specifically you talked about what you're doing from an underwriting perspective and reserving perspective about increased severity in the market but not in your own book.
I'm trying to reconcile that cautious posture with the fact that you're continuing to report favorable reserve development. To me, it seems like if you're concerned about substantial increases in severity that reserve development would also diminish substantially.
早上好。 我有几个问题。 我想回到专业财产保险结果,特别是你从承保的角度讨论了你正在做的事情,并保留了市场严重程度增加的观点,但没有在你自己的书中。
我正试图将这种谨慎态度与你继续报告有利储备发展的事实相协调。 对我来说,似乎如果你担心严重程度的大幅增加,储备发展也会大幅减少。
内德兰德
Yeah, Greg its Ned. So, if you kind of look over time you will see that the amount of favorable development has reduced over time, but we do continue to view our reserves as adequate and continue to see on a quarter-over-quarter basis that loss trends while worse than they have been are still not at the level that's embedded in our reserving for those prior accident years. So, that's why we end up continuing to have a level of favorable development.
We -- as we have talked in the past, take a pretty conservative view when we establish those reserves and a pretty pessimistic view of what loss trends will do. And loss trends while worse than they have been over the last number of years, continue to be slightly better than kind of what's embedded in that reserving analysis.
是的,格雷格是内德。 所以,如果你看一下,随着时间的推移,你会看到有利的发展量随着时间的推移而减少,但我们继续认为我们的储备充足,并继续看到季度基准上的损失趋势,而更糟糕的是 比起他们已经存在的水平还没有达到我们为之前的事故年度预留的水平。 所以,这就是我们最终继续保持良好发展水平的原因。
我们 - 正如我们过去所谈到的那样,在我们建立这些储备时采取相当保守的观点,并对损失趋势将会做什么持悲观态度。 而损失趋势虽然比过去几年更糟,但仍然比保留分析中的内容略好一些。
Greg Peters
Can you just remind me when you started to change your posture with the severity was it six quarters ago or was it--?
当你开始改变你的姿势时,你可以提醒我,严重程度是六个季度前还是 - ?
内德兰德
I'll have to look back Greg, but yeah, it was probably about six or so quarters ago where we began to talk about the fact that within the marketplace we were seeing severity increases. And I do want to go back to one other comment you said where we have not really seen these changes in severity within our own book of business is in our paid losses.
We have observed increases in case reserves being established by our claims professionals across the organization and it's just still too early to tell given the tail on this business as to whether these are going to develop into paid losses or not.
我不得不回头看看格雷格,但是,可能大概是大约六个季度之前,我们开始谈论在市场中我们看到严重程度增加的事实。 我确实想回到你说过的另一条评论,我们还没有真正看到我们自己的业务本书中的严重程度变化是我们的付费损失。
我们观察到整个组织的索赔专业人员建立了案件准备金的增加,但鉴于这个业务是否会发展成有偿损失,现在还为时尚早。
Greg Peters
So, the target accident year would probably be 2016 or 2017 that we'd want to track over the next several quarters to see how that ultimate pattern develops to get a sense of where your business is going to be going. Is that a fair assessment?
因此,目标事故年可能是2016年或2017年,我们希望在接下来的几个季度中跟踪,以了解最终模式是如何发展的,以了解您的业务将走向何方。 这是一个公平的评估吗?
内德兰德
I think that is. It takes 24 or more months before we begin to have any kind of paid data really emerging out of those accident years and better claims data. So, I think that's a good assumption Greg.
我想是的。 我们需要24个月或更长时间才能开始在这些事故年代和更好的索赔数据中出现任何类型的付费数据。 所以,我认为这是一个很好的假设Greg。
Greg Peters
Okay, thanks. I guess on the Lloyd's business and I know you're -- it's just an investment for you, but it seems like a lot of the rate movement in that market has been around property exposures. And I'm just curious, if you have a sense of for the 2019 year potential more exposure to hurricane catastrophe type volatility for the Lloyd's business than in previous years, because that's where the most of the action has been or maybe I have a different -- maybe I have a wrong perspective?
好的谢谢。 我想劳埃德的业务,我知道你 - 这只是对你的一项投资,但似乎该市场的很多利率变动都是围绕房地产风险敞口进行的。 而且我只是好奇,如果你对2019年潜在的Lloyd业务飓风灾难类型波动的感觉比往年更多,因为这是大多数行动已经或者我可能有不同的地方 - 也许我的观点不对?
内德兰德
I think for the overall market Greg, you're right. The largest most significant rate increases within the Lloyd's marketplace have been in the property lines, especially those property lines that are loss affected and the same would hold true for us. For our book of business, I would say that on a net basis, when you factor in the reinsurance that is bought by the Syndicate that our exposure has not grown dramatically from prior periods. We do still remain exposed to that catastrophe exposure.
As we talked a couple of quarters ago, we have looked at ways to lessen the exposure on the 2019 year of account and to be honest we have just not found terms that we found acceptable to us, the economics were just not I guess what I would call fair enough in the scenarios that we looked at. And so we continue to be a full participant in the 2019 year of account. And as I mentioned in our prepared remarks are looking at the 2020 year of account now.
我认为对于Greg的整体市场,你是对的。 劳埃德市场内最大幅度的涨幅最大的是房地产线,特别是那些受损失影响的房产线,同样适用于我们。 对于我们的商业书籍,我会说在净额的基础上,当你考虑到辛迪加购买的再保险时,我们的风险敞口并未从之前的时期大幅增长。 我们仍然面临这种灾难风险。
正如我们几个季度前谈过的那样,我们已经研究了如何减少2019年账户的风险,说实话,我们还没有找到我们认为可以接受的条款,经济学不是我猜我的意思 在我们看到的情景中,我会称之为公平。 因此,我们将继续成为2019年帐户的完全参与者。 正如我在准备好的评论中提到的那样,现在正在考虑2020年的账户。
Greg Peters
Got it. Well congratulations on your first conference call everyone without stand you read your prepared script as well as you've ever done before so…
得到它了。 祝贺你的第一次电话会议,每个人都没有看到你准备好的脚本以及你以前做过的事情......
内德兰德
Thanks, Greg.
谢谢,格雷格。
会议主持员
Our next question comes from Christopher Campbell of KBW. Please go ahead.
我们的下一个问题来自KBW的Christopher Campbell。 请继续。
克里斯托弗坎贝尔
Yes, good morning. First question is on the specialty P&C segment, physicians' rates were a little bit slower sequentially about 100 bps anything happening there that's kind of reducing the rate momentum you're seeing in Medmarc?
是的,早上好。 第一个问题是关于专业P&C部分,医生的费率有点慢,大约100个基点的任何事情发生在那里,这会降低你在Medmarc看到的利率势头?
Mike Boguski
Yeah, Chris, it's Mike. One thing to keep in mind on the physicians' rate, it's included our podiatric business as well. So the physician rates were actually a little bit over roughly in the 4% range and there was a slight decrease on the podiatric business of about 1.4% I believe in the quarter, which brought it down to 3%. But what we've seen kind of quarter -- consistently throughout towards the end of 2018 and 2019 is consistent kind of three to five point rate increases on that book.
是的,克里斯,这是迈克。 关于医生的费率要记住一件事,它也包括我们的足病业务。 因此,医生的费率实际上略高于4%的范围,并且我认为本季度的实践业务略有下降约1.4%,这使其降至3%。 但是我们所看到的那种季度 - 始终贯穿2018年和2019年底,这本书的价格一直是三到五个点。
内德兰德
And now if at all let me give you some quarter-over-quarter comparisons just based on states that have heavier renewals in a given quarter, as Mike mentioned the podiatric business having a heavy second quarter renewal impact. So it's more timing. I think than trends indicating.
现在,如果根本就让我根据某一季度更新续订的州进行一些季度比较,那么就像迈克提到的那样,第二季度续约影响很大。 所以这是更多的时机。 我认为比趋势表明。
克里斯托弗坎贝尔
Okay, great. And then I guess just overall, where do you think the market needs to get to in terms of rates to get to rate adequacy or is that kind of still too early to call with uncertainty that you're seeing on the loss cost side?
好,太棒了。 然后我想总体而言,您认为市场需要在利率方面达到什么样才能达到充足率,或者说您在损失成本方面看到的不确定性还为时尚早?
内德兰德
Yeah, Chris, I think it probably is a little early to call. I think everybody is now more awake to what we've been talking about for six or so quarters. We have begun to see more of that kind of more disciplined underwriting and drive toward price in the marketplace. The large verdicts continue, the headline makers continue, it certainly has not abated, the reinsurers will feel the most pain on those large verdict. But that will have a trickle down effect onto the market, but I think because a lot of this is really just in the encouraged stage and not the paid stage, it's going to be a little bit longer before we know kind of where the kind of the tipping point is on pricing. That's always a challenge and that's why we have cycles in the industry, because we consistently overshoot and undershoot given the fact that we're looking backwards at losses to try and price today.
是的,克里斯,我认为这可能还有点早。 我想现在每个人现在都对我们六个左右的季度所讨论的内容更加清醒。 我们已经开始看到更多那种更有纪律的承保,并推动市场价格。 大的判决继续,标题制造商继续,它肯定没有减少,再保险公司将感受到那些大的判决最痛苦。 但是这会对市场造成一种涓滴效应,但我认为因为其中很多只是处于鼓励阶段,而不是付费阶段,所以在我们知道某种类型的情况之前,它会更长一些。 引爆点是定价。 这一直是一个挑战,这就是为什么我们在行业中有周期,因为我们一直在超调和下冲,因为我们正在考虑今天试图降价的损失。
Mike Boguski
This is Mike. I think I'd just add on that that we've seen a general message out there of competitors looking to achieve rate on the renewal books for both their facilities business and their physician books it varies by region and state, but a year ago we weren't seeing that. So I think that's just kind of an encouraging trend for us.
这是迈克。 我想我只是补充一点,我们已经看到一些普遍的消息,竞争对手希望在他们的设施业务和他们的医生书籍的更新书上获得率,因地区和州而异,但一年前我们 没有看到。 所以我认为这对我们来说只是一种令人鼓舞的趋势。
克里斯托弗坎贝尔
And then why is healthcare so much worse in the physicians book? Why does that need so much more rate?
那么为什么医疗保健书中的医疗保健会更糟糕呢? 为什么需要这么多的费率呢?
内德兰德
I think there are two reasons that I would point to, one you've got more commercial capital that typically plays in that space. And it can be more rate focused, rate driven because that's what they have to compete on. They don't necessarily bring a particular expertise to the marketplace and so big premium dollars on individual accounts that attracts commercial capital. They can under price the business. I think the other thing that's going on is and this is not exclusive to the facilities space, but from a social perspective, it's a lot easier to come up with a big jury award against an impersonal brick building commercial enterprise than it is defined against the physician. We certainly see cases where juries are awarding big verdicts against physicians as well, but it's a lot easier I think for a jury to find against bricks-and-mortar.
我认为有两个原因可以指出,一个是你有更多商业资本通常在这个领域发挥作用。 它可以更加注重利率,因为这是他们必须参与竞争的因素。 它们并不一定会为市场带来特定的专业知识,而且个人账户上的巨额溢价会吸引商业资本。 他们可以为企业定价。 我认为正在发生的另一件事是这并不是设施领域所独有的,但从社会角度来看,对于一个非个人化的砖砌建筑商业企业,提出一个大陪审团裁决要比对它的定义要容易得多。医师。 我们当然会看到陪审团对医生提出大判决的案例,但我认为让陪审团找到反对实体的情况要容易得多。
克里斯托弗坎贝尔
Great. And then just switching to workers' comp, why were the workers' comp rates down more in the SPC segment than the Workers' Comp segment. I guess what are you seeing in terms of frequency and severity in both of those segments?
非常好。 然后换成工人补偿,为什么SPC部门的工人补偿率比工人补偿部分要低。 我想你在这两个细分市场的频率和严重程度方面看到了什么?
Kevin Shook
Yeah. This is Kevin. The frequency and severity has been very consistent with the overall book of business. The segregated portfolio cell business is a little more economically sensitive. There has been more growth in it. So more inexperienced workers and I think that's probably driven up the severity a little bit there. The frequency has been kind of flat in that book of business.
I wouldn't focus so much on the second quarter rate decline of 7%, but really look at the year-to-date. It's a very profitable book of business. We individually account underwrite every single policy and the rate is indicative of our desire to keep the good accounts. But I would certainly look more at our six-month results than I would focus in on the second quarter result itself.
是啊。 这是凯文。 频率和严重程度与整本业务书非常一致。 隔离的投资组合单元业务在经济上更敏感。 它有更多的增长。 因此,更多没有经验的工人,我认为这可能会在一定程度上推高其严重程度。 在那本商业书中,频率有点平淡。
我不会那么关注第二季度7%的利率下降,但真的要看年初至今。 这是一本非常有利可图的商业书籍。 我们个人账户承保每一项政策,而且利率表明我们希望保留好账户。 但我肯定会更多关注我们的六个月结果,而不是我将关注第二季度的结果。
克里斯托弗坎贝尔
Okay, got it. And is the workers' comp are you -- what are you seeing in your core workers' comp book. Is frequency flat in that or is it still down? What's happening there?
好,知道了。 你的工作人员是你 - 你在核心工作者的补偿书中看到了什么? 频率是平稳的还是仍然下降? 那里发生了什么?
Kevin Shook
Yeah. So in 2016 and 2017, it was kind of flat to up maybe a point. This year we're actually seeing it flat to down a little bit, and severity trends fairly consistent with what I just said about the Segregated Portfolio Cell Reinsurance segment.
是啊。 因此,在2016年和2017年,它可能是一个平局,也许是一点。 今年我们实际上看到它平缓了一点,严重程度趋势与我刚才所说的隔离投资组合细胞再保险部分相当一致。
克里斯托弗坎贝尔
Okay, got it. And then what rate increases are you guys getting in the Lloyd's book?
好,知道了。 你们在劳埃德的书中得到了什么?
内德兰德
Hey, Chris, it's Ned. I don't have the specifics. In the property exposure, it's certainly in the teens and greater. The casualty book, it's in the probably low to mid single-digits.
嘿,克里斯,这是内德。 我没有具体细节。 在房产曝光中,它肯定在十几岁甚至更大。 伤亡书,它可能是低至中等单位数。
克里斯托弗坎贝尔
Okay, great. Well, thanks for all the answers, best of luck for the third quarter.
好,太棒了。 好吧,感谢所有的答案,祝你好运第三季。
Kevin Shook
Thanks a lot.
非常感谢。
内德兰德
Thank you.
谢谢。
会议主持员
[Operator Instructions] Our next question comes from Mark Hughes of SunTrust. Please go ahead.
[操作员说明]我们的下一个问题来自SunTrust的Mark Hughes。 请继续。
Michael Ramirez
Hey. Good morning, guys. This is Michael Ramirez in for Mark. Thanks for taking our questions this morning. I guess first, how much higher does physician pricing need to go before you consider equity? So for example, like, you can drop your accident year loss ratio down to be more in line with our long-term average?
嘿。 早上好家伙。 这是迈克尔拉米雷斯为马克。 感谢您今天早上提出问题。 我想首先,在考虑公平之前,医生定价需要多高? 例如,您可以将您的事故年损失率降低到更符合我们的长期平均水平吗?
内德兰德
Yeah. Michael, I think it's too early to call that. We have not seen the severity trends really manifest in paid losses, and until we get a sense of where paid losses are actually heading, it's hard to know. We believe we are getting the rate that we need. But it's early days yet to tell.
是啊。 迈克尔,我认为现在说这个还为时过早。 我们还没有看到严重趋势在付费损失中真正体现出来,直到我们了解到付费损失实际上在哪里,我们很难知道。 我们相信我们正在获得所需的费率。 但现在还没有说明。
Mike Boguski
Yeah. I think one other point -- it's Mike. If you keep in mind there is -- as the renewal rates just started to come through in 2018 and 2019 increases, and that takes time to earn out over an in-force book. So, that will be helpful into the future. But -- and then, we've got – obviously, correlate that to where the loss trends are going.
是啊。 我想另一点 - 这是迈克。 如果你记住这一点 - 因为2018年和2019年的续约率刚刚开始增加,并且需要时间来赚取有效书。 所以,这将有助于未来。 但是 - 然后,我们已经 - 显然,将这与损失趋势发生的地方联系起来。
Michael Ramirez
Okay. Thanks for that. Second, what is your perception of your competitors' view on loss trends in the medical professional liability segment? So are they acting like there's meaningful inflation in the system? Or is it just pretty much business as usual?
好的。 感谢那。 其次,您对竞争对手对医疗专业责任部门损失趋势的看法有何看法? 那么他们是否表现得像系统中有意义的通货膨胀? 或者它只是照常营业?
内德兰德
We said a few minutes ago, we are beginning to see competitors react to the severity trends in the marketplace and I think we were probably calling that pretty early and we're alone six quarters ago, when we were and I would say that the industry has really caught up to us at this point.
我们几分钟前说过,我们开始看到竞争对手对市场的严重性趋势做出反应,我认为我们可能很早就打电话给我们,而且我们在六个季度之前独自一人,当时我们会说这个行业 在这一点上真的赶上了我们。
Michael Ramirez
Okay. Yes. I apologize if we missed that from earlier.
好的。 是。 如果我们错过了之前的话,我道歉。
内德兰德
No.
没有。
Michael Ramirez
Maybe one on workers' comp here. So are there any one or two sort of competitors that are being particularly aggressive in this space, which led to kind of like a slowdown in written premiums? Or is it just basically a broader market shift?
也许有人在这里工作。 那么在这个领域是否有任何一两种竞争对手特别具有攻击性,这有点像书面保费的放缓? 或者它基本上是一个更广泛的市场转变?
Kevin Shook
It's a broader market shift. I mean, we're seeing competition from the package players that are leveraging comp to offset losses in commercial auto and umbrella and general liability. We're seeing competition from monoline workers' comp players.
And just, in speaking about the decrease in direct written premium, I mean, again, it's a result of our focus on underwriting profit and individually account underwriting every one of our policies to make sure that we've got the adequate rate for exposure. But competition remains heavy. It's coming from kind of all sides and all regions and we've built Eastern for sustainable results through changing insurance cycles and economic times. So --
这是一个更广泛的市场转变。 我的意思是,我们看到来自包装运营商的竞争正在利用补偿来抵消商业汽车和伞形和一般责任的损失。 我们看到来自monoline工人的竞争对手的竞争。
而且,在谈到直接书面保费减少时,我的意思是,这是因为我们专注于承保利润和个人账户承保我们的每一项政策,以确保我们有足够的风险承担率。 但竞争仍然很激烈。 它来自各方和所有地区,我们通过改变保险周期和经济时期建立了东方可持续的结果。 所以 -
Michael Ramirez
That's helpful. And then, maybe one housekeeping, I apologize once again if this has already been discussed or asked. But what is your reasonable outlook for equity and earnings of unconsolidated subsidiaries?
这很有帮助。 然后,也许一个家务,我再次道歉,如果已经讨论或要求。 但是,您对未合并子公司的股权和收益的合理前景是什么?
内德兰德
It's a good question. It's kind of a volatile part of our investment portfolio. So it's hard to predict kind of quarter-over-quarter. On a number of those investments, there is a reporting lag, a timing lag and so you can kind of look back at the economic performance over the prior quarter and sometimes get an indication of where we think things might be headed.
But as, I think, we've said since we began investing in some of these investments, it is volatile over the long term and our focus, as always, is over the long term. We are getting and have been getting superior returns because of these investments. It is going to add volatility and then personally, right now, where our operating earnings are being stressed, that volatility manifests itself a little more than it would have in the past, but I really am sorry, but I can't give you any good guidance on that.
这是一个很好的问题。 这是我们投资组合中不稳定的一部分。 因此,很难预测季度环比。 在一些投资中,存在报告滞后,时间滞后,因此您可以回顾上一季度的经济表现,有时可以看出我们认为可能出现的情况。
但是,我认为,自从我们开始投资其中一些投资以来,我们已经说过,从长远来看,它是不稳定的,而且我们一如既往地关注长期。 由于这些投资,我们正在获得并获得高额回报。 它会增加波动性,然后就个人而言,现在我们的营业收入受到压力,波动性表现得比过去多一点,但我真的很抱歉,但我不能给你任何 对此的良好指导。
Michael Ramirez
Understood. Okay. Great, guys. Thanks for all the questions.
了解。 好的。 好的,伙计们。 感谢所有问题。
会议主持员
This concludes our question-and-answer session. I would like to turn the conference back over to Mr. Ken McEwen for any closing remarks.
这就是我们的问答环节。 我想将会议转回Ken McEwen先生的任何结束语。
Ken McEwen
That's all we have. Thank you for joining us and we'll talk to you again in November.
那是我们所有的东西。 感谢您加入我们,我们将在11月再次与您联系。
会议主持员
The conference has now concluded. Thank you for attending today's presentation. You may now disconnect.
会议现已结束。 感谢您参加今天的演讲。 您现在可以断开连接。
相关问题
ProAssurance Corp 电话会议
ProAssurance Corp 财务报告
互联网券商的港股、美股开户教程
如果您对美股 或者 港股也感兴趣, 或者想要了解如何开户, 可以加我wechat: andyhu006 , 同时也可以拉您进美股交流群哦。
最后的最后 祝大家都有一个美好的投资生活哦。
大家也可以关注【美股指南】公众号, 即可获得《小白投资美股指南(雪球「岛」系列)》电子书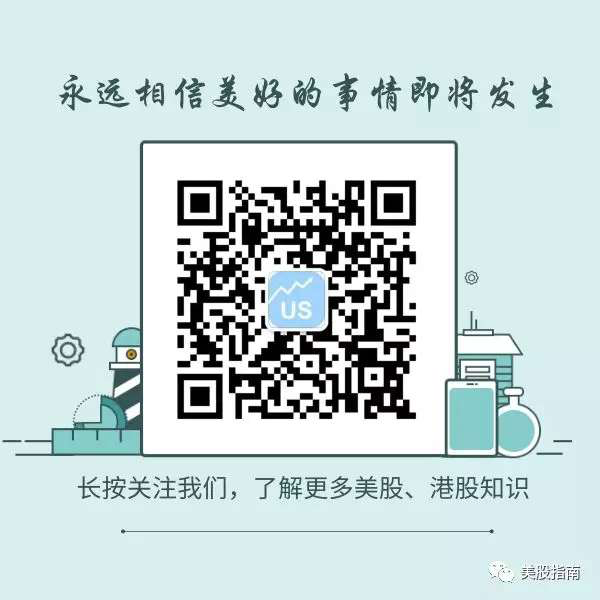 ---
写在最后
美股开户教程, 请查看
港股开户教程, 请查看
美股、港股入金教程, 请查看
美股、港股投资交流群, 请查看
美股、港股开户优惠汇总, 请查看
如何购买ProAssurance Corp股票
美股、港股付费交流群, 请查看
---
暂无回复。