哈里伯顿公司 (HAL) 首席执行官杰夫米勒在 2019年 第二季度业绩 - 收益电话会议记录
读者寄语: 不管是您想投资美股, 还是想投资港股, 保持好自己的心态是最重要的。特别在美股、港股市场拥有一套成熟的金融市场,市场鼓励长期持有,而不是短期的投机炒作。选择一个好的公司, 耐心的等待, 做时间的朋友。如果您想咨询美股开户、港股开户相关的问题, 或者您对美股、港股感兴趣可以添加微信交流: xiaobei060537
Halliburton Company (NYSE:HAL) Q2 2019 Earnings Conference Call July 22, 2019 9:00 AM ET
哈里伯顿公司(纽约证券交易所代码:[HAL])2019年第二季度收益电话会议2019年7月22日美国东部时间上午9:00
公司参与者
Abu Zeya - Senior Director, Investor Relations
Jeff Miller - Chairman, President & Chief Executive Officer
Lance Loeffler - Chief Financial Officer
Abu Zeya - 投资者关系高级总监
杰夫米勒 - 董事长,总裁兼首席执行官
Lance Loeffler - 首席财务官
电话会议参与者
Angie Sedita - Goldman Sachs
Sean Meakim - JPMorgan
James West - Evercore ISI
Scott Gruber - Citi
Bill Herbert - Simmons
Chase Mulvehill - Bank of America Merrill Lynch
Kurt Hallead - RBC
David Anderson - Barclays
Angie Sedita - Goldman Sachs
Sean Meakim - 摩根大通
James West - Evercore ISI
斯科特格鲁伯 - 花旗
比尔赫伯特 - 西蒙斯
Chase Mulvehill - 美国银行美林
Kurt Hallead - RBC
大卫安德森 - 巴克莱
会议主持员
Good day ladies and gentlemen and welcome to Halliburton's Second Quarter 2019 Earnings Conference Call. At this time, all participants are in a listen-only mode. Later, there will be a question-and-answer session and instructions will follow at that time. [Operator instructions] And as a reminder, this conference call is being recorded.
I would now like to turn the conference over to Abu Zeya, Head of Investor Relations. Sir, you may begin.
美好的一天女士们,先生们,欢迎参加哈里伯顿2019年第二季度收益电话会议。 此时,所有参与者都处于只听模式。 之后,会有一个问答环节,当时会有说明。 [操作员说明]作为提醒,正在记录此电话会议。
我现在想把会议转交给投资者关系负责人阿布泽亚。 先生,你可以开始吧。
阿布泽亚
Good morning and welcome to the Halliburton second quarter 2019 conference call. As a reminder, today's call is being webcast and a replay will be available on Halliburton's website for seven days. Joining me today are Jeff Miller, Chairman, President, and CEO; and Lance Loeffler, CFO.
Some of our comments today may include forward-looking statements, reflecting Halliburton's views about future events. These matters involve risks and uncertainties that could cause our actual results to materially differ from our forward-looking statements. These risks are discussed in Halliburton's Form 10-K for the year ended December 31st, 2018; Form 10-Q for the quarter ended March 31st, 2019; recent current reports on Form 8-K and other Securities and Exchange Commission filings.
We undertake no obligation to revise or update publicly any forward-looking statements for any reason. Our comments today also include non-GAAP financial measures that exclude the impact of impairments and other charges. Additional details and reconciliation to the most directly comparable GAAP financial measures are included in our second quarter press release and can be found in the Quarterly Results section of our website.
After our prepared remarks, we ask that you please limit yourself to one question and one related follow-up during the Q&A period in order to allow time for others who may be in the queue.
Now, I'll turn the call over to Jeff.
早上好,欢迎来到Halliburton 2019年第二季度电话会议。提醒一下,今天的电话会议正在进行网络直播,并且将在Halliburton的网站上重播七天。今天加入我的是董事长,总裁兼首席执行官杰夫米勒;和首席财务官Lance Loeffler。
我们今天的一些评论可能包括前瞻性陈述,反映了哈里伯顿对未来事件的看法。这些事项涉及风险和不确定因素,可能导致我们的实际结果与我们的前瞻性陈述产生重大差异。这些风险在Halliburton的截至2018年12月31日的10-K表格中进行了讨论;截至2019年3月31日的季度10-Q表格;最近关于8-K表格和其他证券交易委员会文件的最新报告。
我们没有义务出于任何原因公开修改或更新任何前瞻性陈述。我们今天的评论还包括非GAAP财务指标,不包括损害和其他费用的影响。我们的第二季度新闻稿中包含了对最直接可比的GAAP财务指标的其他详细信息和对账,可以在我们网站的季度业绩部分找到。
在我们准备好的评论之后,我们要求您在问答期间限制自己一个问题和一个相关的后续工作,以便为排队的其他人留出时间。
现在,我将把电话转给杰夫。
杰夫米勒
Thank you, Abu. Good morning everyone. Commodity markets navigated some choppy waters during the second quarter. On the one hand, there are global oil demand concerns largely attributed to the uncertainties surrounding the outcome of the U.S.-China trade talks.
On the other hand, oil prices have recently been buoyed by supply side reaction to the extension of OPEC plus production cuts, ongoing output declines in Venezuela, U.S. sanctions on Iranian oil exports, and political instability in Libya and Sudan.
Against this backdrop, Halliburton's execution in the second quarter was outstanding and I am very pleased with our results. We continue to build on the growth momentum internationally and successfully managed the market dynamics in North America.
Before we dive into the details, here are a few highlights for the second quarter. Total company revenue was $5.9 billion and adjusted operating income was $550 million, representing increases of 3% and 29% respectively compared to the first quarter of 2019.
Our Completion and Production division grew revenue 4% and operating income 28% sequentially. Improved completion activity in North America land and our solid execution globally resulted in delivering better-than-expected margins.
Our Drilling and Evaluation division grew operating income 18% quarter-over-quarter with strong improvements coming from our Sperry Drilling and Wireline and Perforating product service lines. Overall, D&E division incremental margin was 44%.
North America demonstrated solid performance this quarter, delivering 2% revenue growth despite the dropping rig count. International revenue grew 6% sequentially, led by activity increases in the Eastern Hemisphere. And finally, we generated approximately $450 million in operating cash flow as well as positive free cash flow in the second quarter.
Now, I'd like to provide some regional commentary beginning with the international markets. I'm excited by what I see internationally, a continued broad-based recovery across multiple geographies, primarily driven by land and shallow water operations.
Our business in the North Sea is extremely busy both in the Norwegian and U.K. sectors. We have significantly increased our market share there by winning large tenders. Currently, we're sold out of drilling and wireline tools in the North Sea.
As activity keeps ramping up, especially with independent operators taking over IOC assets in the U.K., supply and demand balances significantly tightened for tools and I expect that incremental work will come with better pricing.
We see similar dynamics in the Asia-Pacific markets. Malaysia, Australia, and India are all showing strong activity growth. Increased activity leads to better pricing dynamics and we're already seeing the leading edge of pricing improvement in those markets.
For instance, tightness in the supply of open hole wireline tools has allowed us to raise prices in certain markets. As to the broader offshore market, we've seen enough science to anticipate future growth. In June, the year-over-year change in offshore rig count was up for the 12th consecutive month and appears to be gaining momentum. However, the majority of large offshore projects being sanctioned or awarded today have a 2020 or 2021 start date.
阿布,谢谢你。大家,早安。第二季度商品市场在一些波涛汹涌的水域航行。一方面,全球石油需求担忧主要归因于围绕美中贸易谈判结果的不确定性。
另一方面,供应方对石油输出国组织扩大加减产,委内瑞拉产量持续下降,美国对伊朗石油出口的制裁以及利比亚和苏丹的政治不稳定等因素反应推动油价上涨。
在这种背景下,哈里伯顿在第二季度的表现非常出色,我对我们的成绩非常满意。我们继续在国际上巩固增长势头,并成功地管理了北美的市场动态。
在我们深入了解细节之前,以下是第二季度的一些亮点。公司总收入为59亿美元,调整后的营业收入为5.5亿美元,与2019年第一季度相比分别增长3%和29%。
我们的完成和生产部门的收入增长4%,营业收入增长28%。改善了北美地区的完工活动以及我们在全球的稳固执行,实现了超出预期的利润率。
我们的钻井和评估部门的营业收入环比增长18%,我们的Sperry钻井和电缆和射孔产品服务线得到了强有力的改善。总体而言,D&E部门的增量利润率为44%。
北美本季度表现稳健,尽管钻井数量下降,仍实现2%的收入增长。由于东半球的活动增加,国际收入环比增长6%。最后,我们在第二季度产生了大约4.5亿美元的运营现金流以及正的自由现金流。
现在,我想从国际市场开始提供一些区域评论。我对国际上所看到的情况感到兴奋,这是一个跨越多个地区的持续广泛复苏,主要由陆地和浅水作业驱动。
我们在北海的业务在挪威和英国都非常繁忙。通过赢得大型招标,我们在那里大大增加了我们的市场份额。目前,我们在北海的钻井和电缆工具已售罄。
随着活动不断增加,尤其是独立运营商在英国接管国际奥委会资产,工具的供需平衡显着收紧,我预计增量工作将带来更好的定价。
我们看到亚太市场的情况类似。马来西亚,澳大利亚和印度都表现出强劲的活动增长。活动增加导致更好的定价动态,我们已经看到这些市场的价格改善的前沿。
例如,裸眼电缆工具的供应紧张使我们能够在某些市场上提高价格。至于更广泛的离岸市场,我们已经看到足够的科学来预测未来的增长。 6月份,海上钻井平台数量的同比变化连续第12个月上升,并且似乎正在获得动力。然而,今天被批准或授予的大多数大型海上项目都有2020年或2021年的开始日期。
For example this month we announced an integrated offshore drilling services contract win with Kuwait Oil Company. This is the first offshore project in Kuwait since the 1980s and it includes six high-pressure high-temperature exploration wells on two jack-up rigs in the Arabian Gulf.
Starting next summer, Halliburton will provide well construction services well testing, coring, coil tubing, and the majority of offshore logistical services under this three-year contract.
Halliburton entered this international recovery a much stronger competitor. Over the last decade, we've taken strategic actions that have increased the market opportunities in which we can compete.
To be specific, first, we made substantial investments to grow our international footprint in the years prior to the downturn. We increased our product service line presence in various geographies, expanded our manufacturing capacity in Singapore, and opened technology centers in Saudi Arabia India and Brazil. I cannot emphasize enough how important physical footprint is in the international markets. You simply must be present to win.
Second, we made strategic investments and closed technology gaps and product lines that we believe are critical to our success in the international markets. These product lines are Sperry Drilling. I've talked to you a lot about iCruise our new rotary steerable platform. Rotary steerables are used globally for drilling both onshore and offshore wells.
A competitive drilling technology is critical because it's not only a higher-margin business, it's also the cornerstone of integrated well construction services. Because of superior technical specs and the modular design of this tool, we're confident that replacing our legacy platform with iCruise will enhance our competitiveness, save on maintenance costs, and improve asset velocity.
We're already running it in the U.S. as well as in Latin America, the North Sea, and the Middle East. In fact, it delivered the longest lateral and longest well in Argentina's Vaca Muerta shale in its first deployment.
Another Sperry innovation introduced last year is the EarthStar ultra-deep resistivity sensor that turns on the high beams in the reservoir, so we can now see over 200 feet around the wellbore while drilling, more than double the depth of detection of other industry offerings.
This technology is critically important for offshore exploration and has been instrumental to Halliburton securing deepwater drilling contracts in Norway, Brazil and Guyana.
During the second quarter a customer in Norway deployed EarthStar on a deepwater exploration well with a very tight drilling window, one of the most complex wells this operator ever planned. Using the data acquired by the tool, we were able to precisely land the well and to identify secondary pay zones directly impacting the well's production potential.
Other product lines we've strengthened are openhole wireline and production testing. These are highly technical and differentiated businesses. Today, Halliburton successfully competes for the most advanced openhole wireline and testing projects around the globe, going head-to-head with our key competitors.
例如,本月我们宣布与科威特石油公司签订综合海上钻井服务合同。这是自20世纪80年代以来科威特的第一个海上项目,它包括在阿拉伯湾的两个自升式钻井平台上的六个高压高温勘探井。
从明年夏天开始,Halliburton将根据这份为期三年的合同,提供良好的施工服务,测试,取心,盘管和大部分海上物流服务。
哈里伯顿进入这个国际复苏是一个更强大的竞争对手。在过去十年中,我们采取了战略行动,增加了我们可以竞争的市场机会。
具体而言,首先,我们进行了大量投资,以在经济衰退前的几年内扩大我们的国际足迹。我们增加了在不同地区的产品服务线,扩大了我们在新加坡的生产能力,并在沙特阿拉伯印度和巴西开设了技术中心。我无法强调物理足迹在国际市场中的重要性。你必须在场才能获胜。
其次,我们进行了战略投资和封闭的技术差距和产品线,我们认为这对我们在国际市场上的成功至关重要。这些产品线是Sperry Drilling。我已经和你谈了很多关于iCruise的新型旋转导向平台。全球使用旋转式可转向钻井进行陆上和海上钻井。
具有竞争力的钻井技术至关重要,因为它不仅是利润率较高的业务,也是综合井建设服务的基石。由于卓越的技术规格和该工具的模块化设计,我们有信心用iCruise取代我们的传统平台将提高我们的竞争力,节省维护成本并提高资产速度。
我们已经在美国以及拉丁美洲,北海和中东地区开展业务。事实上,它在阿根廷Vaca Muerta页岩的首次部署中提供了最长的横向和最长井。
去年推出的另一项Sperry创新是EarthStar超深电阻率传感器,它可以打开水库中的远光灯,因此我们现在可以在钻井过程中看到井眼周围超过200英尺,是其他行业产品检测深度的两倍多。
该技术对于海上勘探至关重要,并且有助于哈里伯顿确保在挪威,巴西和圭亚那签订深水钻井合同。
在第二季度,挪威的一位客户将EarthStar部署在一个深水勘探井中,钻井窗口非常紧凑,这是该运营商计划中最复杂的井之一。利用该工具获得的数据,我们能够准确着陆油井,并确定直接影响油井生产潜力的二级油层。
我们加强的其他产品线是裸眼电缆和生产测试。这些是高度技术化和差异化的业务。今天,哈里伯顿成功竞争全球最先进的裸眼电缆和测试项目,与我们的主要竞争对手正面交锋。
All of these efforts give us a strong base to capitalize on the international recovery, and we expect to deliver high single-digit international revenue growth this year.
As I highlighted, our Drilling and Evaluation division, driven in large part by our international footprint, performed as expected in the second quarter. The catalyst for the second half D&E margin improvement are all intact and I have confidence in our team's ability to execute. We expect to see meaningful revenue ramps in Norway and India as mobilization costs wane and execution starts in earnest.
I've talked about the iCruise drilling system and the cost savings it provides to Halliburton. This and other D&E technologies that we're deploying will continue their market penetration and further improve our margin performance. Finally, end-of-year product and software sales should provide additional boost to D&E margins.
As I look ahead, I'm encouraged by the leading edge pricing discussions in various international markets. Although, we cut overall CapEx we have not done so at the expense of growing our international business. Our CapEx reduction is driving the right capital allocation decisions and the right pricing and return discussions.
Once the activity momentum builds internationally, it's hard to slow it down. Given the timing of contract starts and the current awards pipeline, I expect the activity growth to continue into 2020.
Now turning to North America. I am pleased with how Halliburton performed in North America during the quarter. Congratulations to our North America team for a solid execution.
In the second quarter we saw a modest improvement in hydraulic fracturing activity which manifested in mid single-digit increases in both completed stages and pumping hours during the quarter. While our pricing remained stable, we were able to improve margins by reducing costs and maximizing our equipment utilization. This is what I mean when I tell you that we will control what we can control and manage our business to perform well in any market conditions.
It's important to note that second quarter results were not solely based on performance of our hydraulic fracturing business. In fact, other C&P and D&E product service lines made meaningful contributions to both revenue and margins in North America in the second quarter.
The increasing contribution from non-hydraulic fracturing product lines is important. It demonstrates our strategy to profitably grow our share of services per well both in North America and internationally and the results are showing.
Despite the average quarterly rig count in North America dropping 13% since the first quarter, our cementing product line activity remained stable and margins grew quarter-over-quarter. We're able to achieve this with no additional capital by effectively utilizing assets and increasing the number of jobs per cement unit.
As well complexity and lateral lengths increase in U.S. unconventionals, creating dependable well barriers and curing mud losses has become more critical. Built on a century of technical innovation our lost circulation solutions and light cement slurry's delivered results in the most challenging conditions, differentiating Halliburton from the competition.
所有这些努力为我们提供了利用国际复苏的强大基础,我们预计今年将实现高单位数的国际收入增长。
正如我所强调的那样,我们的钻井和评估部门在很大程度上受到我们国际足迹的推动,在第二季度按预期执行。下半年D&E利润率改善的催化剂完好无损,我对我们团队的执行能力充满信心。随着动员成本的减少和执行的开始,我们预计挪威和印度将出现有意义的收入增长。
我已经谈到了iCruise钻井系统以及它为Halliburton提供的成本节约。我们正在部署的这种和其他D&E技术将继续其市场渗透并进一步提高我们的利润率表现。最后,年终产品和软件销售应该进一步提升D&E利润率。
展望未来,我对各个国际市场的前沿定价讨论感到鼓舞。虽然我们削减了整体资本支出,但我们并没有这样做,而是以增加国际业务为代价。我们的资本支出减少正在推动正确的资本分配决策以及正确的定价和回报讨论。
一旦活动势头在国际上建立起来,就很难放慢速度。鉴于合同开始的时间和目前的奖励渠道,我预计活动增长将持续到2020年。
现在转向北美。我很高兴哈里伯顿在本季度在北美演出。祝贺我们的北美团队坚定执行。
在第二季度,我们看到水力压裂活动略有改善,表现为本季度完成阶段和抽水小时数的中位数增长。虽然我们的定价保持稳定,但我们通过降低成本和最大化设备利用率来提高利润率。当我告诉您我们将控制我们可以控制和管理我们的业务以在任何市场条件下表现良好时,这就是我的意思。
值得注意的是,第二季度业绩并非完全基于我们水力压裂业务的表现。事实上,其他C&P和D&E产品服务线在第二季度对北美的收入和利润做出了有意义的贡献。
非水力压裂产品线的贡献越来越大。它展示了我们的战略,即在北美和国际上有利地增加我们在每口井的服务份额,结果显示出来。
尽管自第一季度以来北美平均每季钻机数量下降了13%,但我们的固井产品线活动保持稳定,利润率环比增长。通过有效利用资产和增加每个水泥单位的工作岗位数量,我们无需额外资金即可实现这一目标。
随着美国非常规的复杂性和横向长度增加,创造可靠的井壁和固化泥浆损失变得更加关键。基于一个世纪的技术创新,我们的漏失循环解决方案和轻质水泥浆在最具挑战性的条件下实现,使Halliburton与竞争对手区分开来。
With tailored cement designs Halliburton executed the longest laterals to date in the DJ, Permian and Marcellus basins, with each lateral over three miles long.
Our wireline and perforating product line continued to generate profitable growth driven by its diverse and competitive technology portfolio and exceptional service quality.
In our North America perforating business, we're quickly gaining share with the proprietary integrated gun system. Halliburton velocity modular guns can be location preassembled and not require any field wiring, which makes them a lot easier faster and safer to deploy than conventional perforating guns.
With velocity guns, we're delivering more than 400 runs between misruns, a fourfold improvement in service quality and efficiency compared to conventional guns. Modular guns have seen a very fast uptake with our customers, growing to 40% of the gun shot by Halliburton in just a year from launch.
Our Artificial Lift business, which consists primarily of electric submersible pumps, continued to outpace the market. It delivered a record second quarter growing both revenue and profitability. ESPs have proven to be a very valuable asset in our production portfolio, serving both the conventional and unconventional markets.
Looking forward, I believe that our customers' activity cadence for the rest of the year will be dictated by their focus on remaining within their announced CapEx budgets and generating free cash flow.
Some will slowdown as they've been very efficient and will scale back completion programs for the rest of the year to stay within their CapEx guidance. Others may drop rigs, but will continue working down their docks. Majors will most likely continue executing their growth plans in the U.S. shale to meet their longer term objectives.
As a result of these different customer behaviors, we expect that activity in North America will be slightly down in the third quarter. We anticipate the slowdown to be more pronounced than gassier basins due to persisting lower gas prices.
Despite the near-term softness in activity, we expect our margins to remain stable next quarter. We are taking the actions that allow us to protect margins and as evidenced by our second quarter C&P performance these actions are working. As we navigate 2019 and beyond our company is executing a different playbook than in the past.
Here's what we are doing to keep delivering returns and cash flows to our investors. First, we recognize the changing behavior of our customers and have changed our own approach to capital spending. In 2019, we decreased CapEx 20% year-on-year and the majority of the reduction came from North America. We have sufficient size and scale in this market and see no reason to invest in growth when it comes at the expense of returns.
The capital that we do spend this year in the U.S. is mostly directed towards increasing efficiency and refurbishing equipment, both with line of sight to improving returns and cash flow.
Second, we're reducing our operating costs. For example, we recently restructured our North America organization, removing several layers of management. The restructuring has changed our cost profile certainly, but it's also increased our market responsiveness.
通过量身定制的水泥设计,哈里伯顿在DJ,Permian和Marcellus盆地中实施了迄今为止最长的横向,每个横向长度超过3英里。
凭借其多元化和有竞争力的技术组合以及卓越的服务质量,我们的电缆和射孔产品线继续实现盈利性增长。
在我们的北美射孔业务中,我们很快就获得了专有的集成枪系统的份额。 Halliburton速度模块化枪可以预先组装,不需要任何现场布线,这使得它们比传统的射孔枪更快更容易安装。
使用速度枪,我们在错误运行之间提供超过400次运行,与传统枪相比,服务质量和效率提高了四倍。我们的客户对模块化枪支的使用速度非常快,在发射后一年内,Halliburton的炮弹射程增加到40%。
我们的人工升降机业务主要由电动潜水泵组成,继续超越市场。它创造了第二季度创纪录的收入和盈利能力。 ESP已被证明是我们生产组合中非常宝贵的资产,服务于传统和非传统市场。
展望未来,我相信我们客户在今年剩余时间里的活动节奏将取决于他们是否专注于保持其公布的资本支出预算并产生自由现金流。
有些人会放慢速度,因为他们非常有效率,并将在今年剩余时间内缩减完成计划,以保持在其资本支出指导范围内。其他人可能会放弃钻井平台,但会继续沿着码头工作。专业人士很可能会继续在美国页岩中执行其增长计划,以实现其长期目标。
由于这些不同的客户行为,我们预计北美的活动将在第三季度略有下降。由于天然气价格持续走低,我们预计经济放缓将比加西尔盆地更加明显。
尽管近期活动疲软,但我们预计下个季度利润率将保持稳定。我们正采取行动,使我们能够保护利润,并且我们的第二季度C&P表现证明这些行动正在发挥作用。当我们导航2019年及以后,我们公司正在执行一个与过去不同的剧本。
以下是我们为保持向投资者提供回报和现金流所做的工作。首先,我们认识到客户行为的变化,并改变了我们自己的资本支出方法。 2019年,我们的资本支出同比下降20%,其中大部分来自北美。我们在这个市场中拥有足够的规模和规模,并且没有理由在以回报为代价的情况下投资增长。
我们今年在美国投入的资金主要用于提高效率和翻新设备,两者都具有改善回报和现金流的视线。
其次,我们正在降低运营成本。例如,我们最近重组了我们的北美组织,删除了几层管理层。重组当然改变了我们的成本,但它也提高了我们的市场反应能力。
We are also partnering with our premier supply chain and logistics organization to reduce our input costs. We continue to evaluate cost reduction opportunities across the company and we will manage and right-size our North America operations for the market environment.
Finally, we have stacked additional equipment throughout the quarter and will continue to do so where we do not see acceptable returns. The pressure pumping market remains oversupplied and we're not afraid to reduce our fleet size, as it contributes to righting the supply and demand imbalance. This may impact our top line in the near term, but saves labor and maintenance costs and I believe will lead to better margins.
We are taking these actions while continuing to drive growth in the product service lines that we expect to most positively contribute to profit and cash flow generation in North America. In my view, as unconventionals enter a maturation phase, represented by the pivot from scarcity to abundance, technology will differentiate Halliburton and I'm excited about our prospects.
Customers are required to maximize production for every CapEx dollar they spend and technology that can improve well productivity will be key to their success. These are the challenges that Halliburton solves every day. For example, our automated fracturing service optimizes sand placement per lateral foot and ensures every cluster makes a meaningful contribution to well production.
Our open-hole wireline business is growing in unconventionals, as customers spend time and money evaluating their reservoirs prior to fracturing them. We see increased use of fiber optics across various basins as operators aim to evaluate stimulation performance and make changes in realtime. And I am convinced that no one is better at collaborating with customers to engineer solutions that deliver the lowest cost per barrel than Halliburton.
With that, I'll turn the call over to Lance for a financial update. Lance?
我们还与我们的主要供应链和物流组织合作,以降低我们的投入成本。我们将继续评估整个公司的成本削减机会,并将针对市场环境管理和调整我们在北美的运营规模。
最后,我们在整个季度都堆放了额外的设备,并将继续这样做,我们看不到可接受的回报。压力泵市场仍然供过于求,我们并不害怕减少我们的船队规模,因为它有助于纠正供需失衡。这可能会在短期内影响我们的收入,但可以节省劳动力和维护成本,我相信这将带来更好的利润。
我们正在采取这些行动,同时继续推动产品服务项目的增长,我们期望这些产品线能够为北美的利润和现金流量产生最大的贡献。在我看来,随着非常规进入成熟阶段,从稀缺到丰富的支点,技术将区分哈里伯顿,我对我们的前景感到兴奋。
客户需要最大限度地提高他们花费的每一美元资金的产量,并且能够提高生产效率的技术将是他们成功的关键。这些是哈里伯顿每天解决的挑战。例如,我们的自动压裂服务优化了每个侧脚的砂放置,并确保每个群集对油井生产做出有意义的贡献。
我们的裸眼电缆业务正在以非常规方式发展,因为客户在压裂之前花费时间和金钱来评估其储层。我们看到越来越多的人在各个盆地使用光纤,因为操作员的目的是评估刺激性能并实时进行变化。我相信没有人能更好地与客户合作设计出比Halliburton更低的每桶成本解决方案。
有了这个,我会把电话转到Lance进行财务更新。长矛?
Lance Loeffler
Thank you, Jeff. Let's begin with an overview of our second quarter results compared to the first quarter of 2019. Total company revenue for the quarter was $5.9 billion and adjusted operating income was $550 million, representing increases of 3% and 29% respectively.
Now let me turn to our divisional results. In our Completion and Production division, revenue was $3.8 billion, representing an increase of $143 million or 4%. Operating income was $470 million, an increase of $102 million or 28%. These improvements were primarily driven by increased Cementing activity and completion tool sales internationally, higher artificial lift activity in North America, increased stimulation activity in North America and the Middle East/Asia and increased pipeline services in Europe/Africa/CIS. These results were offset by reduced stimulation activity in Latin America.
In our Drilling and Evaluation division, revenue was $2.1 billion, an increase of $50 million or 2%. Operating income was $145 million, an increase of $22 million or 18%. These improvements were primarily driven by increased wireline activity globally, improved drilling activity in North America, Latin America and Europe/Africa/CIS and higher project management activity in Middle East/Asia. Partially offsetting these increases were reduced fluids activity in Latin America and North America and lower software revenue globally.
Moving on to our geographical results. In North America, revenue in the second quarter of 2019 was $3.3 billion, a 2% increase. Improvements were primarily driven by higher stimulation artificial lift and wireline activity in North America land and higher drilling activity in the Gulf of Mexico. These results were partially offset by a lower software revenue across the region and reduced fluids activity in the Gulf of Mexico.
Latin America revenue was $571 million, a 3% decrease sequentially, resulting primarily from lower software revenue and reduced fluids activity throughout the region, as well as reduced stimulation activity in Argentina. These reductions were partially offset by increased drilling and wireline in activity in Mexico and higher Cementing activity and completion tool sales in Argentina. Even though activity was slightly lower in Latin America this quarter, we expected to step up in the second half of the year, with a ramp up in Argentina, Guyana and Colombia.
Turning to Europe/Africa/CIS. Revenue was $823 million, a 10% increase sequentially, primarily driven by higher activity across multiple product service lines in the North Sea and increased well construction services in Russia, partially offset by reduced software revenue throughout the region.
In Middle East/Asia revenue was $1.2 billion, a 7% increase sequentially, largely resulting from higher completion tool sales and increased pressure pumping, wireline and project management activity throughout the region, coupled with improved drilling activity in Asia. These results were partially offset by lower drilling activity in the Middle East.
谢谢杰夫。让我们首先概述一下与2019年第一季度相比的第二季度业绩。本季度公司总收入为59亿美元,调整后的营业收入为5.5亿美元,分别增长3%和29%。
现在让我转向我们的分部结果。在我们的完成和生产部门,收入为38亿美元,增加了1.43亿美元或4%。营业收入为4.7亿美元,增加1.02亿美元或28%。这些改善主要得益于国际上的固井活动和完井工具销售增加,北美人工举升活动增加,北美和中东/亚洲刺激活动增加以及欧洲/非洲/独联体管道服务增加。这些结果被拉丁美洲刺激活动减少所抵消。
在我们的钻井和评估部门,收入为21亿美元,增加了5000万美元或2%。营业收入为1.45亿美元,增加2200万美元或18%。这些改善主要得益于全球电缆线活动的增加,北美,拉丁美洲和欧洲/非洲/独联体的钻井活动的改善以及中东/亚洲的更高项目管理活动。部分抵消这些增长的原因是拉丁美洲和北美的液体活动减少,全球软件收入减少。
继续我们的地理结果。在北美,2019年第二季度的收入为33亿美元,增长了2%。改善的主要原因是北美陆地上更高的刺激人工升力和电缆活动以及墨西哥湾的更高钻探活动。这些结果部分被该地区软件收入减少和墨西哥湾流体活动减少所抵消。
拉丁美洲的收入为5.71亿美元,比上一季度下降3%,主要原因是整个地区的软件收入减少,流体活动减少,以及阿根廷的刺激活动减少。墨西哥的钻井和电缆增加以及阿根廷的固井活动和完井工具销售额增加,部分抵消了这些减少。虽然本季度拉丁美洲的活动略有下降,但我们预计今年下半年会有所增长,阿根廷,圭亚那和哥伦比亚的增幅将会上升。
转向欧洲/非洲/独联体国家。收入为8.23亿美元,比上一季度增长10%,主要是由于北海多个产品服务线的活动增加以及俄罗斯的建筑服务增加,部分被整个地区的软件收入减少所抵消。
在中东/亚洲,收入为12亿美元,比上一季度增长7%,这主要得益于完成工具销售增加以及整个地区压力泵送,电缆和项目管理活动的增加,以及亚洲钻井活动的改善。这些结果部分被中东钻井活动减少所抵消。
In the second quarter, our corporate and other expense totaled $65 million and we expect it to remain at these levels for the third quarter. During the second quarter, we recognized a pre-tax charge of $247 million, consisting primarily of asset impairments and severance costs. As Jeff discussed earlier, we continue to adjust our cost structure and footprint to the current operating environment in North America.
Net interest expense for the quarter was $144 million and we expect it to remain approximately the same for the next reporting period. Our effective tax rate for the second quarter was approximately 23%. Going forward, we anticipate our third quarter and 2019 full year effective tax rate to be 22% based on our expected earnings mix.
We generated approximately $450 million of cash from operations during this quarter. We made progress in collecting our receivables while our inventory slightly increased related to our strategic technology deployments. We expect inventory to be consumed through the rest of the year and I see second quarter as a step in the right direction as we generated positive free cash flow. We will continue to target working capital as a key focus for the organization. On a full year basis, we believe, working capital levels will be essentially flat with 2018. And for the full year, we still expect to generate free cash flow at or above 2018 levels.
Capital expenditures during the quarter were $408 million and our 2019 full year CapEx guidance remains unchanged. While our CapEx of $1.6 billion this year is similar to our DD&A level, we anticipate capital spend in 2020 to be significantly less than that. This level of spend will still allow us to capitalize on the international growth while being responsive to the market conditions in North America.
At Halliburton, CapEx is at the core of our strategy execution. Our capital allocation behavior drives the right returns discussions both internally and with our customers and this is consistent with our focus on generating strong cash flow for our investors regardless of the market environment.
Finally, we continue our focus on delivering shareholder returns. During the second quarter we returned approximately $260 million to shareholders via share repurchases and dividends.
Now, turning to our near-term operational outlook. Let me provide you with some comments on how we believe the third quarter is shaping up. For our Drilling and Evaluation division, we expect activity increases in the North Sea and Asia to be offset by lower activity in Africa and North America.
All-in, we expect sequential revenue to be up low single digits with margins increasing 125 to 175 basis points as we see the impact of the catalyst for D&E margin improvement that Jeff described earlier.
At our Completion and Production division, lower activity in North America will be offset by higher activity internationally and the impact of our cost reduction efforts. As a result, we believe that sequential revenue will be down low single digits with margins expected to remain essentially flat.
在第二季度,我们的公司和其他费用共计6500万美元,我们预计第三季度将保持这些水平。在第二季度,我们确认了2.47亿美元的税前费用,主要包括资产减值和遣散费用。正如杰夫先前所讨论的那样,我们继续调整我们的成本结构和足迹,以适应北美当前的运营环境。
本季度的净利息支出为1.44亿美元,我们预计在下一个报告期内它将保持大致相同的水平。我们第二季度的有效税率约为23%。展望未来,根据我们的预期盈利组合,我们预计第三季度和2019年全年有效税率将为22%。
本季度,我们从运营中获得了大约4.5亿美元的现金。我们在收集应收账款方面取得了进展,同时我们的库存略有增加,与我们的战略技术部署相关。我们预计库存将在今年剩余时间内消耗,我认为第二季度是朝着正确方向迈出的一步,因为我们产生了积极的自由现金流。我们将继续将营运资金作为该组织的重点。我们认为,在全年的基础上,2018年的营运资本水平将基本持平。而在全年,我们仍然期望产生2018年或以上的自由现金流。
本季度的资本支出为4.08亿美元,我们2019年的全年资本支出指引保持不变。虽然我们今年的16亿美元的资本支出与我们的DD&A水平相似,但我们预计2020年的资本支出将大大低于此水平。这种支出水平仍将使我们能够利用国际增长,同时响应北美的市场状况。
在哈里伯顿,资本支出是我们战略执行的核心。我们的资本配置行为推动了内部和客户的正确回报讨论,这与我们专注于为投资者创造强劲的现金流而不管市场环境如何。
最后,我们继续专注于提供股东回报。在第二季度,我们通过股票回购和股息向股东返还了大约2.6亿美元。
现在,转向我们的近期运营前景。让我就如何相信第三季度的形成提供一些意见。对于我们的钻井和评估部门,我们预计北非和亚洲的活动增加将被非洲和北美的活动减少所抵消。
全押,我们预计连续收入将增长至个位数,利润率将增加125至175个基点,因为我们看到催化剂对杰夫在前面描述的D&E利润率改善的影响。
在我们的完工和生产部门,北美的较低活动将被国际上更高的活动和我们降低成本的努力的影响所抵消。因此,我们认为连续收入将下降至个位数,预计利润率将保持基本持平。
Now I'll turn the call back over to Jeff for the closing comments. Jeff?
现在我将把这个电话转回杰夫的最后评论。杰夫?
杰夫米勒
Thanks, Lance. To summarize our discussion today, momentum is building internationally and activity improvement should continue into 2020. Leading edge pricing is trending upward as equipment supply and demand balance tightens in various geographies.
Halliburton has the footprint and the expanded technology portfolio to capitalize on this international growth. We recognize the changing behavior of our North American customers and are executing a new playbook to keep generating returns and free cash flow.
Halliburton is taking the right actions to be successful in this market. We have cut overall CapEx in 2019 and plan to do so in 2020 as well. This is driving the right capital allocation decisions and pricing and returns discussions. We are reducing our operating costs. We have restructured our North American organization and are also partnering with our premier supply chain and logistics organization to reduce our input costs.
We have stacked additional equipment throughout the quarter and will continue to do so with a focus on returns. We are strategically growing our share of services per well by increasing the competitiveness of our non-hydraulic fracturing product service lines.
And finally, we're developing technologies that will improve well productivity, a requirement of a mature unconventional market. We remain focused on delivering consistent execution, generating superior financial performance and providing industry leading shareholder returns.
And now let's open it up for questions
谢谢,兰斯。总结我们今天的讨论,势头正在建设国际,活动改善应该持续到2020年。随着各地区设备供需平衡趋紧,前沿定价呈上升趋势。
Halliburton拥有足迹和扩展的技术组合,可以充分利用这一国际增长。我们认识到北美客户不断变化的行为,并正在执行一个新的手册,以保持产生回报和自由现金流。
Halliburton正在采取正确行动,在这个市场取得成功。我们在2019年削减了总体资本支出,并计划在2020年实现这一目标。这推动了正确的资本分配决策和定价,并回归了讨论。我们正在降低运营成本。我们重组了北美组织,并与我们的主要供应链和物流组织合作,以降低我们的投入成本。
我们在整个季度都堆放了额外的设备,并将继续关注回报。我们通过提高非水力压裂产品服务线的竞争力,战略性地增加每口井的服务份额。
最后,我们正在开发能够提高油井生产率的技术,这是成熟非传统市场的要求。我们始终致力于提供一致的执行,产生卓越的财务业绩,并提供行业领先的股东回报。
现在让我们打开它来提问
问答环节
Thank you. [Operator Instructions] Our first question comes from James West with Evercore ISI. Your line is open. James, your line is open. Please check your mute button.
谢谢。 [操作员说明]我们的第一个问题来自James West和Evercore ISI。 你的线是开放的。 詹姆斯,你的路线是敞开的。 请检查您的静音按钮。
杰夫米勒
James, you there?
詹姆斯,你呢?
会议主持员
Our next question comes from Angie Sedita with Goldman Sachs. Your line is open.
我们的下一个问题来自Angie Sedita和Goldman Sachs。 你的线是开放的。
Angie Sedita
Thanks. Good Morning, guys.
谢谢。 早上好家伙。
杰夫米勒
Good morning, Angie.
安吉,早上好。
Angie Sedita
So I thought I was interested in your comments. Let's start on the international side for a change and the momentum you're seeing going into even 2020. Maybe you can give us a little incremental color on the degree of momentum we could see next year. Could we see similar growth levels for revenue in the international markets as you did in 2018? And then on the pricing side, do you expect it to continue to be region-specific or could it become more widespread?
所以我觉得我对你的评论很感兴趣。 让我们从国际方面着手改变,以及即使到2020年你所看到的势头。也许你可以给我们一点颜色,我们可以看到明年的势头。 我们能否像2018年那样看到国际市场收入的类似增长水平? 然后在定价方面,您是否期望它继续是针对特定地区的,还是会变得更加广泛?
杰夫米勒
Yeah. Thanks, Angie. International didn't move as fast as for example North America. So when we see a trajectory, it tends to stay on that trajectory. And I'm encouraged by 2020 because of the number of FIDs and types of things that we're seeing today that really don't get started until 2020.
So the Kuwait, for example, doesn't really begin 'til the middle of last year though it was won now. And so the FIDs that we're seeing now, give me confidence about the trajectory for 2020. You're early to call growth rates for next year. But yeah, I think you meant 2019 when I see a similar kind of growth trajectory that 2019 that carried over into 2020. And yeah that seems reasonable to me.
是啊。 谢谢,安吉。 国际并没有像北美那样快速发展。 因此,当我们看到一条轨迹时,它往往会留在那条轨迹上。 而且我对2020年的鼓舞感到鼓舞,因为我们今天看到的FID和类型的东西到2020年才真正开始。
因此,例如,科威特直到去年年中才真正开始,尽管它现在已经赢了。 因此,我们现在看到的FID,让我对2020年的发展轨迹充满信心。你很早就称之为明年的增长率。 但是,是的,我认为你的意思是2019年,当我看到2019年延续到2020年的类似增长轨迹时。是的,这对我来说似乎是合理的。
Angie Sedita
Okay. Okay, helpful. And then on the North America land market, some -- first kudos for being proactive on stacking equipment in this market versus sighting for share. You commented that you're seeing pricing as stable in one of your peers that are seeing some pricing softness. So maybe you could talk a little bit about pricing and then the degree of drop off that we could see in Q3 and even into Q4 as far as activity?
好的。 好的,乐于助人。 然后在北美土地市场上,有些人 - 首先赞成在这个市场上主动堆放设备而不是寻找分享。 您评论说,您看到某个定价柔软的同行定价稳定。 那么也许您可以谈谈定价,然后我们可以看到第三季度甚至第四季度的活动下降程度?
杰夫米勒
Yeah, Angie let me start with pricing. I mean from our perspective it was stable for us through Q2. That doesn't mean there isn't occasionally something that we see in terms of pricing behavior by a competitor. But on balance very stable. As we look at the balance of the year certainly from an activity standpoint I've said it would be down slightly in Q3. Obviously Q4 always comes with weather seasonality all of that I suspect given budgets that we would see more step down as well around that.
But I think what's really important here is as you described it the way we're approaching the market, I mean our playbook is different. We're very sharp around taking costs out where we see it needs to come out. We've demonstrated that we do stack equipment, will stack equipment and are just dead focused on returns and margins. And so that's kind of the way we see the second half of the year.
Obviously customer spend through Q2, we don't know that yet. But when we do know that, I think that will also be instructive on the second half of the year. We talk to our customers, so we know what they're thinking but the fact is we need to look at where those budgets come out in Q2.
And I guess just one follow-up on international pricing you'd ask that question Angie. We're seeing international pricing. It is getting traction. It's getting traction around tool shortages in demand in certainly the North Sea. We've seen it in a few other markets as well. And I think that's part of what we see from our standpoint anyway that for the capital discipline that we're driving is driving the right conversations with customers and quite frankly the right choices by us.
是的,安吉让我从定价开始。我的意思是从我们的角度来看,它对我们来说是稳定的。这并不意味着我们在竞争对手的定价行为方面偶尔会看到一些东西。但总的来说非常稳定。当我们从活动的角度看待今年的平衡时,我说它在第三季度会略有下降。显然Q4总是伴随着天气的季节性而我所怀疑的预算,我们会看到更多的下降。
但我认为这里真正重要的是你描述我们接近市场的方式,我的意思是我们的剧本是不同的。我们非常敏锐地将成本从我们认为需要出现的地方开始。我们已经证明我们可以堆叠设备,堆叠设备,而且只关注回报和利润。这就是我们今年下半年看到的那种方式。
显然客户花在第二季度,我们还不知道。但是当我们知道这一点时,我认为这对今年下半年也具有指导意义。我们与客户交谈,因此我们知道他们在想什么,但事实是我们需要看看第二季度这些预算的来源。
而且我想只有一个关于国际定价的跟进你会问安吉这个问题。我们正在看国际定价。它正在获得牵引力。它正在吸引当前北海的工具短缺需求。我们也在其他一些市场上看到过它。我认为这是我们从我们的立场看到的一部分,无论如何,对于我们正在推动的资本纪律,正在推动与客户的正确对话,坦率地说,我们正确的选择。
Angie Sedita
Great. Thanks. I'll turn it over.
非常好。 谢谢。 我会把它翻过来。
会议主持员
Thank you. Our next question comes from Sean Meakim with JPMorgan. Your line is open.
谢谢。 我们的下一个问题来自Sean Meakim和摩根大通。 你的线是开放的。
肖恩·梅基姆
Thanks. Hi, good morning.
谢谢。 早上好。
杰夫米勒
Good morning, Sean.
先生,早上好,肖恩。
肖恩·梅基姆
So Jeff, you mentioned that you're working from a different playbook, given this is a different cycle and I certainly agree with that approach. And it seems like your thinking is evolving in terms of how you're looking at CapEx next year. Could you maybe just walk us through a little bit of flex points? I know it's still a bit early in the year, but how you're thinking about some of the flex around putting that budget together. I think one of the most common questions investors are wrestling with now is, for Halliburton, with the largest legacy frac fleet, how electric frac may or may not factor into those thoughts into next year? Could you help, maybe frame that out for us a little bit?
所以杰夫,你提到你正在使用不同的剧本,因为这是一个不同的循环,我当然同意这种方法。 看起来你的想法在明年你如何看待资本支出的方面正在发展。 你可能只是带我们走过一点点的弯曲点吗? 我知道今年仍然有点早,但是你如何考虑将这些预算放在一起的一些灵活性。 我认为投资者现在正在努力解决的最常见问题之一是,对于哈里伯顿来说,拥有最大的传统压裂机队,电动压力如何影响或者可能不会影响到明年的这些想法? 你能帮帮我吗,也许可以为我们做点什么?
杰夫米勒
Yes. Thanks, Sean. I mean, we're in the early planning around CapEx for 2020. Clearly, we're in the early planning stages. But I wouldn't have highlighted if, it wasn't going to be meaningful. So, just to kind of discuss CapEx 2020, we believe firmly that we don't sacrifice growth and opportunities internationally and we still have room to grow in North America if customer budget support that, important, the kind of behavior and decisions that capital scarcity is driving and we will then continue that into 2020.
With respect to electric fleets, this is -- this is something we also we know a lot about and we've been testing those and had a fleet in the field for some time now. So, this isn't new to us. But it's also -- we're going to be thoughtful about where and how we deploy capital. So, as we look at that particular space, that's -- the market is over-supplied.
And so, when we get to the end of every year, when we think about CapEx, some part of the fleet rolls off every year and we look at that. And at that point, we're presented with choices and this is around replacement. Do we replace that asset with a quiet fleet or a dual fuel fleet or in this case could be an electric fleet? So, I mean, I see that lift from our standpoint as an evolution, but we don't see customers willing to pay more for that today. So that's kind of how we frame electric right now.
是。谢谢,肖恩。我的意思是,我们正在围绕2020年的资本支出进行早期规划。显然,我们处于早期规划阶段。但我不会强调是否,这不会有意义。因此,仅仅讨论CapEx 2020,我们坚信我们不会牺牲国际上的增长和机会,如果客户预算支持那么重要的是资本稀缺的行为和决策,我们仍然有在北美增长的空间正在推动,我们将继续到2020年。
关于电动车队,这是 - 我们也知道了很多这方面的东西,我们一直在测试这些并在现场拥有一支车队。所以,这对我们来说并不陌生。但它也是 - 我们将考虑我们在何处以及如何部署资本。因此,当我们看到那个特定的空间时,那就是 - 市场供过于求。
因此,当我们到达每年年底时,当我们考虑资本支出时,每年都会有一部分机队出现,我们会考虑这一点。在那一点上,我们得到了选择,这是替代品。我们是否用安静的车队或双燃料车队取代该资产,或者在这种情况下可能是电动车队?所以,我的意思是,从我们的观点来看,我认为这是一种演变,但我们认为客户不愿意为此支付更多费用。这就是我们现在如何构建电动车的方式。
肖恩·梅基姆
I appreciate that. Thank you for that feedback. And then Lance, I mean, can we talk a little bit more about working capital? You mentioned the inventory build in the first half of the year and your expectation that that will convert to a source of cash in the back half. How would you characterize collections across the different operator types at this stage? Are we in a fairly normalized environment or there's still some challenges here? How would you frame out that impact as we look at the back half of 2019?
我很感激。 谢谢你的反馈。 那么Lance,我的意思是,我们能谈谈营运资金吗? 您提到了上半年的库存构建以及您希望在后半段转换为现金来源的期望。 在此阶段,您如何描述不同运营商类型的集合? 我们是在一个相当规范的环境中还是仍然存在一些挑战? 当我们看到2019年的后半段时,您将如何制定这种影响?
Lance Loeffler
Yes. Sean thanks for the question. So, look over the last two years, we've generated over $1 billion of free cash flow and I expect that that trend continues in 2019. Now we've got work to do in the second half of the year, but the path to that free cash flow generation first starts with sort of margin improvement in 2H, particularly with our D&E business, right? But it also includes making progress on collection. We saw DSO improvement from Q1 to Q2 and I suspect that that will continue throughout the course of the second half of the year.
In terms of inventory that you mentioned, it is true. We've invested a considerable amount in inventory in the first half of the year as we continue to deploy iCruise and our Sperry technology deployment as well as I expect us to burn that down in the second half of the year in addition to the normal traditional completion tool delivery that we expect in the back half of the year. So, I think both of those will be momentum adding to our free cash flow.
Now, I'd also point out too, our rate of spend in CapEx was heavier in the first half of the year which is not unusual. We reiterated our guidance around the $1.6 billion of spend in this year. So it will have a slower rate of spend in the second half as well.
是。肖恩谢谢你的提问。所以,看看过去两年,我们已经产生了超过10亿美元的自由现金流量,我预计这种趋势会持续到2019年。现在我们已经有了下半年的工作要做,但是通往自由现金流量的产生首先从下半年的利润率改善开始,尤其是我们的D&E业务,对吧?但它也包括在收集方面取得进展。我们看到DSO从第一季度到第二季度有所改善,我怀疑这种情况将在今年下半年持续进行。
就你提到的库存而言,这是事实。由于我们继续部署iCruise和我们的Sperry技术部署以及我希望我们在下半年除了传统的传统之外,我们在今年上半年对库存进行了大量投入。我们预计在今年下半年完成工具交付。所以,我认为这些都将增加我们的自由现金流量。
现在,我也要指出,我们在上半年的资本支出率更高,这并不罕见。我们重申了我们对今年16亿美元支出的指导。所以下半年的支出率也会降低。
肖恩·梅基姆
Got it. Thank you for all the details.
得到它了。 谢谢你的所有细节。
会议主持员
Thank you. Our next question comes from James West with Evercore ISI. Your line is open.
谢谢。 我们的下一个问题来自James West和Evercore ISI。 你的线是开放的。
James West
Hey, good morning, guys.
嘿,早上好,伙计们。
杰夫米勒
Hi James.
嗨詹姆斯。
James West
So you can hear me now, right?
所以你现在可以听到我的声音吧?
杰夫米勒
Yes. We can hear you.
是。 我们可以听到你的声音
James West
Okay. Good. All right, good. Sorry about that. That was a phone issue today. So my first question Jeff, international here we're starting to see some acceleration. As you look out into 2020 likely to see volumes at or maybe even above kind of current growth levels, plus you're going to get some offshore, plus you got some pricing. Could we be in a scenario where we start to dip into the kind of double-digit type of growth internationally in 2020?
好的。 好。 好的,好的。 对于那个很抱歉。 那是今天的手机问题。 所以我的第一个问题杰夫,国际在这里,我们开始看到一些加速。 当你看到2020年的交易量可能达到或甚至可能高于目前的增长水平时,再加上你将获得一些离岸价格,另外还有一些定价。 我们能不能在2020年开始在国际上实现两位数的增长?
杰夫米勒
Yes. I mean James, I'm not ready to call 2020 at this point, but there's no reason not to believe that's possible. I think, the thing we're going to stay dead focused on though going into 2020 are going to be margins and we want profitable growth. And I think, we demonstrated with where we are we can grow and we've grown quite a bit internationally. But we're going to again keep a sharp eye on margins as that market unfolds.
是。 我的意思是詹姆斯,我现在还没准备好打电话给2020,但是没有理由不相信这是可能的。 我认为,尽管进入2020年,我们将继续关注的事情仍然是利润率,我们希望实现盈利性增长。 我认为,我们展示了我们在哪里可以成长,而且我们在国际上已经有了相当大的发展。 但随着市场的展开,我们将再次密切关注利润率。
James West
Okay. Good. Fair enough. And pricing obviously is a big part of that margin profile. What's the level -- when you're having these conversations, I know you're on the road a lot in the international markets, what's the level of push back on pricing, or is the market now understanding hey, we're tight. Equipment's tight and you need to generate adequate return?
好的。 好。 很公平。 而且定价显然是该利润率的重要组成部分。 这个级别是什么 - 当你进行这些对话时,我知道你在国际市场上走的很多,推动定价的水平是多少,或者市场现在理解嘿,我们很紧张。 设备紧张,您需要产生足够的回报吗?
杰夫米勒
Well it's a mixed bag. I mean I would say that our state customers look at that scenario and realize that service pricing isn't adequate and returns aren't adequate and need the work done well and we have a lot more success with those customers and that's a bigger group of customer. It gets to be a bigger group of customer all of the time. It also helps when we say or demonstrate that tools are sold out and we can do that by making choices and so that also helps.
Our service quality that Halliburton has is a level quite frankly I've never seen it before. And so what we have to offer is a fantastic product and so we're very comfortable talking about pricing today.
好吧,这是一个混合包。 我的意思是我会说我们的国家客户会看到这种情况,并意识到服务定价不充分,回报不充分,需要做好工作,我们在这些客户身上取得了更大的成功,这是一个更大的群体 顾客。 它一直是一个更大的客户群体。 当我们说出或证明工具已售罄时,它也会有所帮助,我们可以通过做出选择来做到这一点,这样做也有帮助。
Halliburton的服务质量非常坦率,我以前从未见过它。 所以我们提供的是一款出色的产品,因此我们非常乐意谈论今天的定价。
James West
Got it. Thanks Jeff.
得到它了。 谢谢Jeff。
会议主持员
Thank you. Our next question comes from Scott Gruber with Citi.
谢谢。 我们的下一个问题来自Scott Gruber和花旗。
Scott Gruber
Yes, good morning.
是的,早上好。
杰夫米勒
Good morning Scott.
斯科特,早上好。
Scott Gruber
So I wanted to come back to e-frac. I realize it's early days for the technology, but assuming that a strong demand pull does materialize for the technology, would you look at e-frac capacity at a rate that approximates your share in the market relative to the industry build-out?
Would you look to invest more slowly to enhance free cash flow even at the risk of seeing your share within e-frac that it's smaller than your current share? How do you think about balancing e-frac share with free cash flow and is that an important factor for you?
所以我想回到e-frac。 我意识到技术的早期阶段,但假设强大的需求拉动确实实现了技术,您是否会以与行业扩建相近的市场份额的速度来看待e-frac容量?
您是否希望投资更加缓慢以增加自由现金流,即使有可能在e-frac中看到您的份额小于您当前的份额? 您如何看待平衡电子市场份额与自由现金流量,这对您来说是一个重要因素吗?
杰夫米勒
Look returns are first and foremost for us. And so we looked at all of this in terms of returns. From a share perspective, the pace that I'm describing actually is perfectly adequate if we're happy with the returns and the technology deployment to keep up with where we are in the market. That's just sort of a normal replacement schedule that we're already on. It's just how we make those choices around what we replace.
From our perspective it's going to have to be a more efficient lower capital endeavor or somehow make better returns than what's out there today or it doesn't proliferate. That's not saying we don't participate, but what I'm saying is I want to make certain that the Halliburton approach around really power and pumps, we love the pumps that we have together are making a return. And at least where we see it today it's not a -- it's more capital for the same or less returns so that's not really where we want to be.
看看回报对我们来说是首要的。 所以我们从回报的角度来看待所有这些。 从分享的角度来看,如果我们对回报和技术部署感到满意以跟上我们在市场中的位置,那么我所描述的步伐实际上是完全足够的。 这只是我们已经开始的正常更换计划。 这就是我们如何根据我们的替代做出选择。
从我们的角度来看,它必须是一种更有效的低资本投入,或者以某种方式获得比现在更好的回报,或者它不会扩散。 这并不是说我们不参加,但我所说的是我想确保Halliburton能够真正掌握动力和泵,我们喜欢我们在一起的泵正在回归。 至少在我们今天看到的情况下,这不是一个 - 它是相同或更少回报的更多资本,所以这并不是我们想要的地方。
Scott Gruber
Got you. And then just turning to D&E. Lance based on the guidance that you provided it does look like a more material ramp in revenue and margin that's required in 4Q to achieve the flattish year-on-year. Something like almost maybe over 100% incrementals. Not sure if that's possible.
I'm just trying to play around with some numbers and using mid-single-digit growth. But that rate it looks like the incrementals would have to be quite large. How are you thinking about 4Q shaping up from a revenue and incremental perspective if the elements are still there for flattish margins on the year-over-year basis?
有你。 然后转向D&E。 Lance基于您提供的指导,看起来像是收入和利润率的更大幅度上升,这是第四季度实现同比平稳所需的。 几乎可能超过100%的增量。 不确定这是否可行。
我只想尝试一些数字并使用中等单位数增长。 但这个速度看起来像增量必须非常大。 如果这些因素仍然存在于同比基础上,那么您如何考虑从收入和增量的角度来看第四季度的形成?
Lance Loeffler
Look I think we'll see -- we'll continue to see continued momentum in terms of the activity that we're doing in places like the North Sea and India. We're also going to have in the fourth quarter we've got visibility this year just given the strength of the international recovery more than we've had in prior -- in the last several years around software sales that will also be a tailwind to that.
But I think to come back to it, look D&E produced 44% I believe incrementals just 1Q to 2Q. I think that clearly the international recovery helps that business and what we've been talking about.
But what we're trying to describe right in terms of the tale of two halves is a business that, while it was weighed down by certain things or from certain timing perspectives as we continue to deploy our new Sperry technology is that you're going to see a market difference in the two halves of the year. And I think that's the message that we're trying to communicate to The Street.
看,我想我们会看到 - 我们将继续看到我们在北海和印度等地开展的活动的持续动力。 我们也将在第四季度看到我们今年能够看到国际复苏的强度超过我们之前的水平 - 在过去的几年里,软件销售也将是顺风 那个。
但我想再回过头来看看D&E产生了44%我认为增量只是1Q到2Q。 我认为,显然国际复苏有助于这项业务以及我们一直在谈论的内容。
但是,我们试图用两半的故事来描述的是一项业务,虽然我们继续部署我们的新Sperry技术,但是由于某些事情或某些时间方面的压力,你正在努力 看看今年两半的市场差异。 而且我认为这是我们试图与The Street沟通的信息。
Scott Gruber
Got it. Appreciate the color.
得到它了。 欣赏颜色。
Lance Loeffler
Thanks.
谢谢。
会议主持员
Thank you. Our next question comes from Bill Herbert with Simmons. Your line is open.
谢谢。 我们的下一个问题来自比尔赫伯特和西蒙斯。 你的线是开放的。
比尔赫伯特
Thanks good morning. Lance just sticking with D&E for a second here. So get the fact. I mean you've been consistently persuasive with regard to the difference between first half and second half in terms of what drives D&E margins.
But just trying to get -- is the -- to reiterate the question, is the conviction relatively high and we're going to be in the neighborhood of flat margins year-over-year for D&E second half which implies kind of 13% to 14% margins in Q4? Sorry to beat a dead horse here.
谢谢早上好。 Lance刚刚在D&E坚持了一秒钟。 所以得到这个事实。 我的意思是,就驱动D&E利润的因素而言,你对上半年到下半年的差异始终具有说服力。
但是,只是试图获得 - 是 - 重申这个问题,我们的定义是相对较高的,我们将在D&E下半年与去年同比持平,这意味着13%到 第四季度利润率为14%? 很抱歉在这里击败了一匹死马。
Lance Loeffler
Yes. Look I think Bill, I said on the prior call that we'd be sort of flattish or in the ballpark. I think look, there's a lot of stuff that we've got to go out and execute but the tailwinds behind what we have looking forward for D&E for the second half of the year paint a very different picture in terms of margin profile than they did in the first half.
是。 看起来我想比尔,我在之前的电话会议上说过,我们会有点讨人喜欢或者在球场上。 我认为看,有很多东西我们必须出去执行,但是我们期待D&E在今年下半年的背后的风潮描绘了与利润相关的截然不同的情况。 在上半场。
杰夫米勒
That means, Bill the mobilizations we clearly see those and those are finishing, finishing now. Sperry technology implementation certainly helps. There are other D&E technologies that we're rolling out. They're equally helpful. I talked about some of them on the call velocity guns other things ramping.
And then the visibility around not just software but year-end product sales is better than it's been in the past. And so, I think we're confident around -- the catalysts are intact. We can't prescribe the cadence necessarily, but certainly second half ramps up.
这意味着,比尔动员我们清楚地看到那些和那些正在完成,现在完成。 Sperry技术的实施肯定有帮助。 我们正在推出其他D&E技术。 他们同样有帮助。 我谈到其中一些关于呼叫速度枪的其他事情正在发展。
然后,不仅仅是软件,而是年终产品销售的可见性也比过去更好。 因此,我认为我们对此充满信心 - 催化剂完好无损。 我们不能一定地规定节奏,但下半场肯定会增加。
比尔赫伯特
No, right. Thank you. And again I get the conceptual build influx. I'm just trying to get to a specific number within reason, but I hear you. Second question for me kind of multifaceted, first, if you could rank the C&P margin improvement, contribution quarter-on-quarter.
And what I'm trying to get as is to what extent did product sales drive the margin improvement? And then also what percentage of your frac fleet is stacked now? Thank you.
没有权利。 谢谢。 我再次获得概念性构建涌入。 我只是想在合理的范围内找到一个特定的数字,但我听到了。 第二个问题对我来说是多方面的,首先,如果你可以对C&P利润率的改善,季度贡献进行排名。
我想要的是产品销售在多大程度上推动了利润率的提高? 那你现在还有多少比例的你的压裂舰队? 谢谢。
杰夫米勒
I'll sort of start with sort of your question around sort of the allocation on C&P margins. But I think look -- Completion Tools had a great, great quarter. But I think the majority of what we're doing in terms of making sure that we're managing costs in North America is reflected in some of the C&P performance as well. I mean, we're being decisive or moving quickly and we're seeing the results and I think that's what's important.
我将从一些关于C&P边际分配的问题开始。 但我认为看 - 完成工具有一个伟大的,伟大的季度。 但我认为我们在确保我们在北美管理成本方面所做的大部分工作也体现在一些C&P绩效上。 我的意思是,我们正在果断或快速行动,我们正在看到结果,我认为这是重要的。
比尔赫伯特
Okay. And with regard to the percentage of your fleet that's stacked?
好的。 关于你的舰队的堆积百分比?
杰夫米勒
Yeah. Bill, I mean, we're not going into competitive specifics. I think you're in the market so you have a sense of what that is. I think the point is that we are continuing to stack equipment when it doesn't make sense. And I think that will come with slightly lower revenues, but certainly higher margins.
是啊。 比尔,我的意思是,我们不会涉及竞争性细节。 我认为你在市场上,所以你对这是什么感觉。 我认为关键是我们在没有意义的情况下继续堆叠设备。 而且我认为收入会略有下降,但利润肯定会更高。
比尔赫伯特
Okay. Thank you, sir.
好的。 谢谢你,先生。
杰夫米勒
Thanks, Bill.
比尔,谢谢。
会议主持员
Thank you. Our next question comes from Chase Mulvehill with Bank of America Merrill Lynch. Your line is open.
谢谢。 我们的下一个问题来自Chase Mulvehill和美国银行美林公司。 你的线是开放的。
Chase Mulvehill
Hey, good morning. So, I guess, I wanted to talk a little bit about the preassembled perf gun solution that you mentioned earlier on the call. Could you talk about the solution that you have and maybe compare it to some of the market leaders out there? And then maybe just kind of talk about how this impacts the integrated frac solution that you're trying to push out into the market?
嗨,早安。 所以,我想,我想谈谈你之前在电话会议上提到的预装配的射击枪解决方案。 您能否谈谈您所拥有的解决方案,并将其与一些市场领导者进行比较? 然后,或许只是谈谈这会如何影响您试图推向市场的集成压裂解决方案?
杰夫米勒
Yeah. So this is very competitive tool. In fact, we're fortunate, because we've got a solid manufacturing business in Alvarado, Texas where we've been building and making charges for years. So as velocity guns go into the market highly effective. We have the ability to tailor those as required for different configurations, which is a benefit certainly to us. And it's also part of bringing down in my view the overall, I'd just say cost.
This is the effectiveness around integrated wireline in North America. So we can change actually the way that we work to get to a lower cost and better performance, which is different than just having two things sitting out there together.
It changes the -- not just the number of people, but who is doing what allows us -- the velocity guns allow us to change the certainly the technical content on-location reduces the number of misruns or misfires. And I'm really excited about the volume. I mean, we described it as 40% of the goal gun shot by Halliburton, which is a lot of guns. But we see actually the potential to continue to drive unit cost of those guns down as the volume continues to grow. So that -- it's one of the things that just gets more competitive over time.
是啊。所以这是非常有竞争力的工具。事实上,我们很幸运,因为我们在德克萨斯州的Alvarado有一个稳固的制造业务,我们多年来一直在建设和收费。因此速度枪进入市场非常有效。我们有能力根据不同的配置定制那些,这对我们来说是一个好处。而且这也是我整体看待我的观点的一部分,我只想说成本。
这是围绕北美综合电缆的有效性。因此,我们可以实际改变我们的工作方式,以获得更低的成本和更好的性能,这不仅仅是让两件事情在一起。
它改变了 - 不仅仅是人数,而是正在做什么让我们 - 速度枪允许我们改变当地的技术内容当然减少了错误或失火的次数。而且我对音量感到非常兴奋。我的意思是,我们把它描述为哈里伯顿射出的射门的40%,这是很多枪。但实际上,随着产量的持续增长,我们确实有可能继续推动这些枪支的单位成本下降。所以 - 这是随着时间的推移变得更具竞争力的事情之一。
Chase Mulvehill
Okay. All right. That makes sense. Appreciate the color. And then coming back to Sperry a little bit, I mean, obviously you guys have been investing a lot in Sperry. Could you talk about when we think about Sperry and potentially leveraging and working closer with land rig companies and the opportunity to kind of have a better penetration to some of your kind of leading edge Sperry technology?
好的。 行。 那讲得通。 欣赏颜色。 然后再回到Sperry,我的意思是,显然你们已经在Sperry投资了很多。 您能否谈谈我们何时考虑斯佩里以及可能利用并与陆地钻井公司密切合作以及是否有机会更好地渗透到您的某种尖端Sperry技术?
杰夫米勒
Look, those are all things we look at. I think the really the rotary steerables and motors are very different animals in the marketplace. What we're doing in rotary steerables is really exciting for many. I mean, this is a fantastic piece of kit, and it's very integrated into sort of data and real-time and not just real-time, but automation, so, really excited about that.
I've always been clear that we didn't want to be aligned with just one, for example, contractor. I believe that if you look at North America, it's an open architecture market, and there is a lot of choice that can be exercised by customers. So, we've always been really careful to make sure of what we put in the market is functional with lots of providers. And so that's sort of a one thing certainly around the rotary steerables.
In the motor, I talked last quarter about our Motors Center of Excellence. And I'm really excited about that, because it allows us now to customize solutions for our clients around motor performance. So there is a lot of variability in terms of the rock and performance of motors. And having that in-house allows us not only to do the customization, but also retain the learning and bake that into a very efficient sort of turnaround in 24-hour type business.
So that's something that how we align it with operator is interesting, but the way I think more about it is, how does it from a value proposition standpoint work best for us and I think we've got it there now.
看,这些都是我们看到的东西。我认为真正的旋转式可转换器和电机是市场上非常不同的动物。我们在旋转式可操作性方面做的事情对许多人来说真的很令人兴奋。我的意思是,这是一个非常棒的工具包,它非常集成到各种数据和实时,而不仅仅是实时,而是自动化,所以,真的很兴奋。
我一直很清楚,我们不想只与一个人,例如承包商保持一致。我相信,如果你看一下北美,它是一个开放的架构市场,客户可以选择很多选择。因此,我们一直非常谨慎,以确保我们投放市场的功能与许多提供商一致。所以这对于旋转式装置来说肯定是一件事。
在电机上,我上个季度谈到了我们的汽车卓越中心。我对此感到非常兴奋,因为它现在允许我们为客户定制电机性能解决方案。因此,在岩石和电机性能方面存在很多差异。拥有内部使我们不仅可以进行定制,还可以保留学习并将其融入24小时型业务的高效转型中。
所以我们如何将它与运算符对齐是有意义的,但我更多地思考它的方式是,从价值主张的角度来看,它如何最适合我们,我认为我们现在已经有了它。
Chase Mulvehill
All right. I appreciate the color. Very helpful. Thanks Jeff.
行。 我很欣赏这种颜色。 很有帮助。 谢谢Jeff。
杰夫米勒
Thanks.
谢谢。
会议主持员
Thank you. Our next question comes from Kurt Hallead with RBC. Your line is open.
谢谢。 我们的下一个问题来自RBC的Kurt Hallead。 你的线是开放的。
Kurt Hallead
Hey, good morning.
嗨,早安。
杰夫米勒
Good morning, Kurt.
早上好,库尔特。
Lance Loeffler
Good morning, Kurt.
早上好,库尔特。
Kurt Hallead
Hey. So I have first question. I appreciate the color in the context of you guys stacking equipment and being capital disciplined on as it relates to U.S. frac-related businesses. Wondering if you guys can give us some sense on what the attrition dynamics might be, whether that's industry or as you look at your own frac fleet? How are you thinking about stacking equipment versus let's just say retiring equipment?
嘿。 所以我有第一个问题。 我很欣赏你们在堆放设备和资本管理方面的颜色,因为它与美国的压裂相关业务有关。 想知道你们是否能给我们一些关于磨损动力可能是什么的感觉,无论是行业还是看你自己的压裂车队? 您是如何考虑堆叠设备而不是仅仅说退役设备?
杰夫米勒
Yeah. I think the -- we're always managing the fleet, I guess, is the way I would say that. And there's clearly always -- when we have a big fleet it gives us the ability to retire, replenish, repair, and in my view replace and so we take all of that together. Some equipment that stack is ready to go back.
Some equipment that comes out of the system is actually the equipment I was describing that is being retired where we have choice around how we replace that equipment and at what pace. So, I think the -- we're really careful with the fleet that way. There's no question that equipment is working harder and attrition is occurring in the marketplace. We don't see capital spend going up. We just don't see new equipment coming into the market and we know how hard it's working. So, all of that conspires to drive attrition.
As I've always said it's hard to see the pace of attrition until there's a call on the equipment. I suspect there will be at some point, but I do know that the physics of pumping fluid and sand through steel is having its effect on broadly the fleet in North America, all fleets in North America.
是啊。我想 - 我想我们总是在管理车队,就像我说的那样。而且显然总是 - 当我们拥有一支庞大的舰队时,它让我们有能力退役,补给,修理,并且在我看来取而代之,所以我们将所有这些放在一起。堆叠的一些设备准备好回去了。
从系统中出来的一些设备实际上是我所描述的设备正在退役,我们可以选择如何更换设备以及以何种速度更换设备。所以,我认为 - 我们对舰队非常谨慎。毫无疑问,设备正在更加努力,市场上正在发生磨损。我们认为资本支出不会上升。我们只是没有看到新设备进入市场,我们知道它的工作有多难。所以,所有这些都会导致人员流失。
正如我一直说的那样,在设备通话之前很难看到消耗的速度。我怀疑会在某个时刻出现这种情况,但我确实知道通过钢材泵送流体和沙子的物理特性对北美的所有舰队都有影响。
Kurt Hallead
Yeah. That's great color. Appreciate that, Jeff. And then maybe for Lance. You gave some really good additional color on the D&E margin dynamics for the rest of the year. I was wondering if you'd maybe give us some insights as well on Completion and Production. And typically when you see a revenue decline in a certain business segment the margins would decline along with it. You guys have given specific data points here that suggest that even though revenues are going to decline for C&P in the third quarter margins are going to kind of hold flat. Do you think they have that kind of internal business momentum where your cost structure is down, your efficiencies are at such a level that even if C&P were to decline again in the fourth quarter you can -- your margins could be stable?
是啊。 那是很棒的颜色。 感谢,杰夫。 然后也许是兰斯。 在今年剩余时间里,您在D&E边际动态上给出了一些非常好的额外颜色。 我想知道你是否可以在完成和制作方面给我们一些见解。 通常当您看到某个业务部门的收入下降时,利润率会随之下降。 你们这里给出了具体的数据点,这表明尽管第三季度C&P的收入将会下降,但利润率仍将持平。 您是否认为他们的成本结构下降具有内部业务动力,您的效率处于这样的水平,即使C&P在第四季度再次下降,您的利润可能会稳定吗?
Lance Loeffler
Yeah. I mean that's a good question, Kurt. Look I think, obviously, we've got one quarter out so I'll save any of the specificity for next quarter's call in the fourth quarter. But I mean that's the intent. That's what we're working towards right? I mean that's what we talk about in terms of continuing to manage cost in North America and controlling what we can control. But we'll give a better view when we get to the third quarter call on what fourth quarter looks like for C&P.
是啊。
Kurt Hallead
Okay. That's great. Nice, really appreciate the color. Thank you.
[操作员说明]我们的下一个问题来自Sandler O'Neill的Alex Twerdahl。
Lance Loeffler
Thanks.
嘿,只是想看看你们是否想要对CECL有任何初步预期?
会议主持员
Thank you. Our next question comes from David Anderson with Barclays. Your line is open.
谢谢。 我们的下一个问题来自大卫安德森和巴克莱。 你的线是开放的。
大卫安德森
Hey, Jeff I was just wondering if you could maybe just dig into a little bit on the evolution of this new playbook in North America. I know you have a new head of Western Hemisphere, Mark Richard in there who is I think been putting his view in there as well.
But as far as -- as long as I can remember HAL always sought market share during the downturn now you're stacking equipment. It sounds like EBITDA per fleet may be improving as well. I guess -- is that almost early confirmation of the playbook? But probably if you can just give us a little background as to how you arrived at this new playbook?
太棒了。 我们期待着听到这一点。 感谢您接受我的跟进。
杰夫米勒
Yeah. Just to cut to the chase, yes. The answer is yes. What you're seeing is that new playbook in action. But the -- what we recognize is there's a change in the customer spending patterns. And when that changes it has to -- we want to address the best returns. And so what was the right playbook several years ago when there was a different cadence and pace of customers spend today needs to change and so that's what you're seeing in action. And so we're going to be super sharp around capital into the downturn. I say the downturn but what we see is slowing activity that I described for Q3.
What we want to make sure is that we are -- if it's slightly down we want to be slightly there with our CapEx. But most importantly -- not our CapEx our capital equipment. But what's most important to us is that we're not waiting on the spring back. We've demonstrated we know how to add people back to the system and equipment back when it's required, so I'm quite comfortable that reflects down when the prices go below something that is making a return for us and we'll let somebody else do that at below return cost. So I hope that's clear. But that's the way we're thinking about – that's not how we're thinking about it that's how we're executing on the new playbook.
是啊。只是为了切入追逐,是的。答案是肯定的。你所看到的是新的剧本在行动。但是 - 我们认识到的是客户消费模式的变化。当它发生变化时,我们希望得到最好的回报。所以几年前正确的剧本是什么,当时有不同的节奏和客户节奏的步伐需要改变,这就是你所看到的行动。因此,在经济低迷时期,我们将在资本周围变得非常敏锐。我说经济衰退,但我们看到的是减缓了我在第三季度所描述的活动。
我们想要确定的是 - 如果它略微下降,我们希望与我们的资本支出稍微一点。但最重要的是 - 不是我们的资本支出我们的资本设备。但对我们来说最重要的是我们不会等待春天的回归。我们已经证明了我们知道如何在需要的时候将人们添加回系统和设备,所以当我的价格低于能够为我们带来回报的东西时,我会感到非常舒服,我们会让别人知道以低于回报成本做到这一点。所以我希望这很清楚。但这就是我们思考的方式 - 这不是我们如何思考它,而是我们如何在新的剧本上执行。
大卫安德森
So in this new playbook, do you view each of your product lines and service lines separately? In other words each one of them have to basically hit certain return hurdles? How are you viewing -- because in the past we've talked about bundled models and integrated model and whatnot, but this sounds like we'll get more defining each one of our product lines has to stand on its own. Is that fair to say?
那么在这个新的剧本中,您是否分别查看了每个产品线和服务项目? 换句话说,他们每个人都必须基本达到一定的回归障碍? 您是如何看待的 - 因为在过去我们已经讨论了捆绑模型和集成模型以及诸如此类的东西,但这听起来我们将更加明确地定义每个产品线必须独立存在。 说得公平吗?
杰夫米勒
Yeah, that's fair. Though I would say we like integrated work and we do a lot of that in the North Sea, we do a lot of that around the world and we're happy doing that when it's available in North America. But at the same time, yes, everything has to make a return. And part of the reorganization in North America was around cost, but equally so was around speed of decision-making and executing each of those service lines. And I'm really pleased to report with the North America spend down in the first half of the year, our non-frac revenue per rig was up 13% year-on-year. So, that's evidence of that sharp focus around all of those service lines.
是的,这很公平。 虽然我会说我们喜欢综合工作,而且我们在北海做了很多工作,但我们在世界各地做了很多工作,而且当它在北美可用时我们很乐意这样做。 但与此同时,是的,一切都必须回报。 北美的部分重组是围绕成本进行的,但同样也是围绕决策速度和执行每条服务线。 我非常高兴地报告今年上半年北美的支出下降,我们每台钻机的非压缩收入同比增长13%。 因此,这证明了所有这些服务项目的重点。
大卫安德森
So, one of those service lines you called out is Artificial Lift and you talked about that being a driver of the higher NAM revenue. I was just wondering if you could just talk about that market in general in lift and how that compares -- how other lines product lines are trending. How is the spend and the pace of lift installations? How has that trended this year?
We all know about the ESP capital that's -- what it's doing to drilling completions. But what's going on with lift? Is that still kind of holding up pretty well? Do you expect it to hold up well? Could you just provide a little color on how the market is trending.
因此,您呼叫的其中一条服务线是Artificial Lift,您谈到了这是NAM收入较高的驱动因素。 我只是想知道你是否可以直接谈论电梯中的那个市场以及相比之处 - 其他产品线如何趋势。 电梯安装的花费和节奏如何? 今年的趋势如何?
我们都知道ESP的资本 - 它在钻井完井方面做了些什么。 但升降机发生了什么? 这仍然很好吗? 你期望它能保持良好状态吗? 您能否就市场趋势提供一点颜色。
杰夫米勒
Yes. Dave I mean I feel like that's OpEx spend by clients and it's really important that they produce and support production and that means every well needs to work. And that's part of the reason we've talked about growing our production business. And I say growing and building out production because OpEx and production matters a lot to our customers. And I think that's what you're seeing in the ESP business because it's an effective way for clients to prove production. But chemicals in some ways falls along the same lines so excited about those businesses.
是。 Dave我的意思是我觉得客户的OpEx花费是非常重要的,他们生产和支持生产非常重要,这意味着每个井都需要工作。 这也是我们谈论发展我们的生产业务的部分原因。 我说增长和建设生产因为OpEx和生产对我们的客户很重要。 而且我认为这就是您在ESP业务中所看到的,因为它是客户证明生产的有效方式。 但化学品在某种程度上属于同一条线,对这些企业非常兴奋。
大卫安德森
Okay. Thanks Jeff.
好的。 谢谢Jeff。
杰夫米勒
Thanks, Dave.
谢谢,戴夫。
会议主持员
Thank you. This concludes the question-and-answer session. I would now like to turn the conference back over to Jeff Miller for closing remarks.
谢谢。 问答环节结束了。 我现在想把会议转回杰夫米勒的闭幕词。
杰夫米勒
Yes. Thank you, Shannon. Before we close, I'd just like to reemphasize a couple of points. First, I'm excited about the international recovery, the growth for the balance of 2019, and the momentum that's building into 2020. In North America, we plan to execute our new playbook reducing costs, stacking fleets, and reducing CapEx that drives better margins and free cash flows for 2019 and 2020.
Our focus on non-frac service lines is a terrific opportunity for Halliburton and our organization is well-positioned to deliver profitable growth. Look forward to talking to you again next quarter and Shannon, please close out the call.
是。 谢谢你,香农。 在我们结束之前,我只想再强调几点。 首先,我对国际复苏,2019年余额的增长以及2020年的发展势头感到兴奋。在北美,我们计划执行新的手册,降低成本,堆叠车队,并减少能够更好地推动的资本支出 2019年和2020年的利润和自由现金流。
我们对非压裂服务线的关注对于哈里伯顿来说是一个极好的机会,我们的组织有能力实现盈利性增长。 期待下个季度和Shannon再次与您交谈,请关闭电话。
会议主持员
Thank you. Ladies and gentlemen, this concludes today's conference. Thank you for joining and have a wonderful day.
谢谢。 女士们,先生们,今天的会议结束了。 感谢您的加入,祝您度过愉快的一天。
相关问题
互联网券商的港股、美股开户教程
如果您对美股 或者 港股也感兴趣, 或者想要了解如何开户, 可以加我wechat: xiaobei060537 , 同时也可以拉您进美股交流群哦。
最后的最后 祝大家都有一个美好的投资生活哦。
大家也可以关注【美股指南】公众号, 即可获得《小白投资美股指南(雪球「岛」系列)》电子书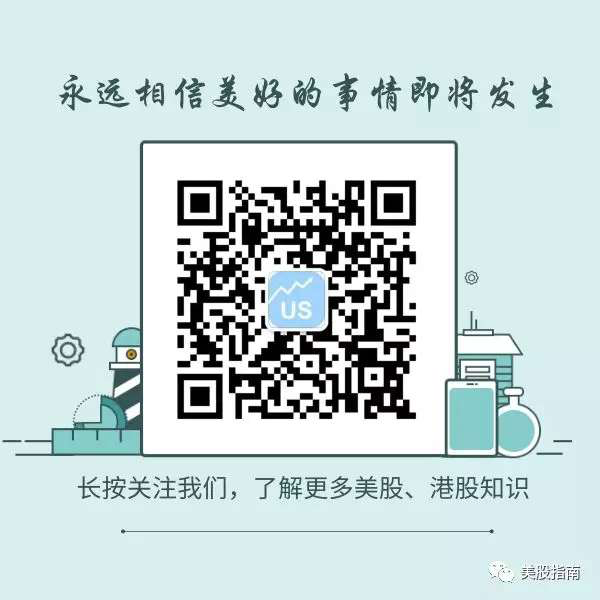 ---
写在最后
---
暂无回复。