读者寄语: 不管是您想投资美股, 还是想投资港股, 保持好自己的心态是最重要的。特别在美股、港股市场拥有一套成熟的金融市场,市场鼓励长期持有,而不是短期的投机炒作。选择一个好的公司, 耐心的等待, 做时间的朋友。如果您想咨询美股开户、港股开户相关的问题, 或者您对美股、港股感兴趣可以添加微信交流: xiaobei060537
ICON Public Limited Company (NASDAQ:ICLR) Q2 2019 Earnings Conference Call July 25, 2019 10:00 AM ET
ICON Public Limited Company(纳斯达克股票代码:[ICLR])2019年第二季度收益电话会议2019年7月25日美国东部时间上午10:00
公司参与者
Jonathan Curtain - Vice President, Corporate Finance & Investor Relation
Brendan Brennan - Chief Financial Officer
Steve Cutler - Chief Executive Officer
Jonathan Curtain - 企业融资和投资者关系副总裁
Brendan Brennan - 首席财务官
Steve Cutler - 首席执行官
电话会议参与者
Robert Jones - Goldman Sachs
Erin Wright - Credit Suisse
Sandy Draper - SunTrust
David Windley - Jefferies
Luke Sergott - Evercore
John Kreger - William Blair
Stephen Baxter - Wolfe Research.
Juan Avendano - Bank of America
Jack Meehan - Barclays
Tycho Peterson - JPMorgan
Dan Leonard - Deutsche Bank
Dan Brennan - UBS
罗伯特琼斯 - 高盛
艾琳赖特 - 瑞士信贷
Sandy Draper - SunTrust
大卫·温德利 - 杰弗里斯
Luke Sergott - Evercore
约翰克雷格 - 威廉布莱尔
斯蒂芬巴克斯特 - 沃尔夫研究。
Juan Avendano - 美国银行
杰克米汉 - 巴克莱
第谷彼得森 - 摩根大通
丹伦纳德 - 德意志银行
丹布伦南 - 瑞银集团
会议主持员
Good afternoon ladies and gentlemen. Thank you for standing by and welcome to the ICON plc Quarter Two Results for 2019. During the call, all participants will be in a listen-only mode. [Operator Instructions] I must advise you that today's call is being recorded, Thursday, the 25th of July, 2019.
And I shall now hand over to Jonathan Curtain. Please go ahead, sir.
女士们,先生们,下午好。 感谢您的支持,欢迎来到ICON plc 2019年第二季度结果。在电话会议期间,所有参与者都将处于只听模式。 [操作员说明]我必须告诉您,今天的电话正在记录,即2019年7月25日星期四。
我现在交给Jonathan Curtain。 请继续,先生。
Jonathan Curtain
Thank you, Jody. Good day ladies and gentlemen. Thank you for joining us on this call covering the quarter ended June 30th, 2019. Also on the call today, we have our CEO, Dr. Steve Cutler; and our CFO, Mr. Brendan Brennan. I would like to note that this call is webcast and that there are slides available to download on our website to accompany today's call.
Certain statements in today's call will be forward-looking statements. Actual results may differ materially from those stated or implied by forward-looking statements due to risks and uncertainties associated with the company's business, and listeners are cautioned that forward-looking statements are not guarantees of future performance.
The company's filings with the Securities and Exchange Commission discuss the risks and uncertainties associated with the company's business. This presentation includes selected non-GAAP financial measures. For a presentation of the most directly comparable GAAP financial measures, please refer to the press release statement headed, Condensed Consolidated Statements of Operations U.S. GAAP Unaudited.
While non-GAAP financial measures are not superior to, or a substitute for, the comparable GAAP measures, we believe certain non-GAAP information is more useful to investors for historical comparison purposes.
From January 1st, 2018, the revenue recognition standard ASC 606 became effective for ICON. Consequently, current and prior year period comments made by both Brendan and Steve incorporate the impact of this revenue standard.
Starting last quarter, all business win and backlog-related financial measurements comprise both direct fee and pass-through components. In addition, the comments of both Brendan and Steve will exclude the impact of quarter two, 2018 restructuring charge, when quoting year-over-year comparisons.
We'll be limiting the call today to one hour and would therefore ask participants to keep their questions to one each with an opportunity to ask one related follow-up question.
I would now like to hand over the call to our CFO, Mr. Brendan Brennan.
谢谢,Jody。女士们,先生们,美好的一天。感谢您加入我们的电话会议,涵盖截至2019年6月30日的季度。同样在今天的电话会议上,我们有我们的首席执行官Steve Cutler博士;我们的首席财务官Brendan Brennan先生。我想请注意,此电话是网络直播,我们的网站上有可下载的幻灯片,可以随时联系。
今天电话会议中的某些陈述将是前瞻性陈述。由于与公司业务相关的风险和不确定性,实际结果可能与前瞻性陈述中明示或暗示的结果存在重大差异,并且提醒听众前瞻性陈述不是未来业绩的保证。
该公司向美国证券交易委员会提交的文件讨论了与公司业务相关的风险和不确定性。本演示文稿包括选定的非GAAP财务指标。有关最直接可比的GAAP财务指标的介绍,请参阅新闻发布声明,即美国GAAP未经审计的简明综合运营报表。
虽然非GAAP财务指标并不优于或替代可比GAAP指标,但我们认为某些非GAAP信息对于投资者而言更具有历史比较价值。
从2018年1月1日起,收入确认标准ASC 606对ICON生效。因此,Brendan和Steve的当前和去年同期的评论都包含了这一收入标准的影响。
从上个季度开始,所有业务获胜和与积压相关的财务测量包括直接费用和直通组件。此外,Brendan和Steve的评论将在引用年度比较时排除2018年第二季度重组费用的影响。
我们今天将电话限制为一小时,因此会要求参与者将问题保持在一个,并有机会提出一个相关的后续问题。
我现在想把这个电话交给我们的首席财务官Brendan Brennan先生。
Brendan Brennan
Thanks Jonathan. In quarter two, we achieved gross business wins of $1.035 billion and recorded $135 million worth of cancellations. Consequently, the net awards in the quarter were $901 million, resulting in a strong net book-to-bill of 1.3 times. On a trailing 12-month basis, our net book-to-bill was 1.29 times. With the addition of these new awards, our backlog grew to $8.2 billion. This represents a year-on-year increase of 11.1%.
Revenue in quarter two was $695.1 million. This represents a year-on-year growth of 8.3% or 10.5% on a constant currency basis. On a constant dollar organic basis, year-on-year revenue growth was 9.4%.
Our top customer represented 12.9% of revenue for the quarter compared with 14.1% in quarter two, 2018. We expect revenue concentration from our top customer to remain in line with our previous stated guidance of 11% to 13% of revenue for the full year.
Growth outside our top customer on a trailing 12-month basis remained robust. Our top five customers represented 36.9% compared to 40.3% last year. Our top 10 represented 49.5% compared to 55.8% last year, while our top 25 represented 69.5% compared to 73.7% last year.
Gross margin for the quarter was 29.4% compared to 29.5% quarter one and 30% in the comparable quarter last year. Our global business support model continues to perform well and as a result, SG&A was 12% of revenue in the quarter. This compares to 12.1% last quarter and 12.6% in the comparable period last year.
Operating income for the quarter was $106.1 million, a margin of 15.3%. This compared to 15.1% last quarter and 14.7% in the comparable quarter last year. The interest expense for the quarter was $1.4 million and the effective tax rate was 11.9%.
Net income attributable to the group for the quarter was $91.9 million, a margin of 13.2%, equating to diluted earnings per share of $1.69. This compares to earnings per share of a $1.63 in quarter one and $1.51 in the comparable quarter last year, an increase of 11.6%.
On a comparative non-GAAP basis, day's sales outstanding were 61 days at June 30, 2019. This compares with 59 days at the end of March 2019. The increase of two days reflects the continuing industry trend of fewer billing milestones and lengthening gaps between those milestones within our customer contracts, as well as a general increase in credit terms for our customers.
Cash generated from operating activities for the quarter was $22.7 million. Consistent with previous years, a significant outlay during the quarter was staff bonuses, which were paid in April.
During the quarter, the group completed the purchase of a 60% interest in MeDiNova for $39.3 million. Capital expenditure was $11.2 million and $40.1 million worth of stock was repurchased at an average price of $135.48.
At June 30, 2019, the company had net cash of $81.8 million compared to a net cash of $128.6 million at March 31, 2019, and net cash of $23.9 million at June 30, 2018.
With all of that said, I'd now like to hand the call over to Steve.
谢谢乔纳森。在第二季度,我们实现了总营业额达到10.35亿美元,并取消了价值1.35亿美元的取消。因此,本季度的净奖励为9.01亿美元,因此账面对账单的净值为1.3倍。在过去12个月的基础上,我们的账面对账单净额为1.29倍。随着这些新奖项的增加,我们的积压增长到82亿美元。这比去年同期增长了11.1%。
第二季度的收入为6.951亿美元。按持续货币计算,这同比增长8.3%或10.5%。按固定的美元有机基准计算,同比收入增长9.4%。
我们的主要客户占本季度收入的12.9%,而2018年第二季度的收入为14.1%。我们预计我们的顶级客户的收入集中度将与我们之前所述的全年收入的11%至13%保持一致。
在过去12个月的基础上,我们的顶级客户以外的增长仍然强劲。我们的前五大客户占36.9%,去年为40.3%。我们的前10名代表49.5%,去年为55.8%,而我们的前25名代表69.5%,而去年为73.7%。
本季度毛利率为29.4%,而去年第一季度为29.5%,同比增长率为30%。我们的全球业务支持模式继续表现良好,因此,SG&A占本季度收入的12%。相比之下,上季度为12.1%,去年同期为12.6%。
本季度的营业收入为1.061亿美元,利润率为15.3%。相比之下,去年同期为15.1%,去年同期为14.7%。本季度的利息支出为140万美元,实际税率为11.9%。
本季度该集团应占净利润为9190万美元,利润率为13.2%,相当于每股摊薄收益1.69美元。相比之下,第一季度每股收益为1.63美元,去年同期为1.51美元,增幅为11.6%。
按比较非GAAP计算,当天的销售额为2019年6月30日的61天。相比之下,2019年3月底为59天。两天的增长反映了行业持续发展的趋势,即计费里程碑越来越少,差距越来越大。我们的客户合同中的这些里程碑,以及我们客户的信用条款的普遍增加。
本季度经营活动产生的现金为2270万美元。与往年一致,本季度的重大支出是员工奖金,这是4月份支付的。
本季度,该集团以3930万美元的价格完成了对MeDiNova 60%股权的收购。资本支出为1,120万美元,回购价值4,010万美元的股票,平均价格为135.48美元。
截至2019年6月30日,该公司的净现金为8180万美元,而2019年3月31日的现金净额为1.286亿美元,2018年6月30日的净现金为2390万美元。
尽管如此,我现在想把这个电话交给史蒂夫。
史蒂夫卡特勒
Thank you, Brendan and good morning or good afternoon to all of you. Quarter two was another strong quarter for ICON, and once again demonstrates the increasing momentum of our patient site and data delivery strategy.
Our sharp focus in this strategic area as well as sustained operational delivery excellence resulted in robust year-over-year revenue growth of 8.3% or 10.5% on a constant currency basis. Significantly much of this growth came from customers outside of our top 10, reflecting our broad-based foundation for continued progress in this area.
The strong revenue momentum in unison with continued efficiencies and discipline on our cost lines, resulted in year-over-year earnings per share growth of 11.6% to $1.69.
Overall, market demand remains healthy within the R&D and outsourcing environment. Large pharma customers continue to look to ICON's innovation, breadth of capabilities and best-in-class delivery models to help them reduce development time and cost.
Furthermore, we are benefiting from the trend of mid-tier pharma and biotech firms reducing the number of CRO partners. Demand from smaller and specialty pharma also remains healthy as they leverage the global footprint and scope of services that ICON can provide. All of this continues to point to market share shifting towards the largest CROs, and we are confident that ICON is benefiting accordingly.
Through our focused execution and by continuing to target growth from these sectors, ICON posted gross business wins of $1.035 billion and net business awards of $901 million. This delivered a very positive book-to-bill of 1.3 times. As a result of these bookings, backlog increased 11.1% over last year to nearly $8.2 billion.
RFP flow for the quarter was also robust with year-over-year growth in the mid to single-digits. And we continue to see opportunities to expand our revenue base across the customer spectrum, including biotechs, mid-sized pharma and opportunities with large strategic partners. This will continue to diversify our customer base providing us a strong platform, enabling us to drive sustainable revenue growth.
During the quarter, our headcount grew to nearly 14,400 employees, a 5.6% increase year-over-year. Our continued strong business development performance means that we expect this headcount to be increasingly utilized during the remainder of the year to deliver top line growth.
We remain focused on balancing the need for these additional project resources with continued leverage of our industry-leading global business support model.
During the quarter, we saw further evidence of this with SG&A improving to 12% of revenue, down from 12.6% last year.
The ability to utilize this SG&A platform and create further leverage is a key component of our integration plans for acquired companies. However, the primary purpose of our acquisition strategy remains providing an enhanced and differentiated service offering to our customers.
So far this year, we have deployed capital on two transactions. In January, we enhanced our laboratory offering in the area of molecular diagnostic testing, a key component of oncology research with the announcement of the acquisition of MolecularMD. This acquisition brings to ICON expanded testing platforms, including companion diagnostic development, next-generation sequencing and immunohistochemistry.
谢谢你,布兰登,大家早上好,或大家下午好。第二季度是ICON的另一个强劲季度,再一次证明了我们的患者网站和数据交付策略的增长势头。
我们对这一战略领域的敏锐关注以及持续的运营交付能力使得按固定汇率计算的年度收入增长率达到8.3%或10.5%。这一增长的很大一部分来自前10名以外的客户,这反映了我们在该领域持续发展的广泛基础。
强劲的收入势头与我们成本线的持续效率和纪律一致,导致每股收益同比增长11.6%至1.69美元。
总体而言,研发和外包环境中的市场需求仍然健康。大型制药客户继续关注ICON的创新,广泛的功能和一流的交付模式,以帮助他们减少开发时间和成本。
此外,我们正受益于中型制药和生物技术公司减少CRO合作伙伴数量的趋势。较小的专业制药公司的需求也保持健康,因为它们利用了ICON可提供的全球足迹和服务范围。所有这一切继续指向市场份额转向最大的首席风险官,我们相信ICON正在相应地受益。
通过我们专注的执行以及继续瞄准这些行业的增长,ICON公布了总营业额为10.35亿美元,净业务奖励为9.01亿美元。这提供了1.3倍的非常积极的订单到账单。由于这些预订,积压的数量比去年增加了11.1%,达到近82亿美元。
本季度的RFP流量也很强劲,同比增长中等至个位数。我们继续看到扩大客户群的收入基础的机会,包括生物技术,中型制药和大型战略合作伙伴的机会。这将继续使我们的客户群多样化,为我们提供强大的平台,使我们能够实现可持续的收入增长。
在本季度,我们的员工人数增加到近14,400名员工,同比增长5.6%。我们持续强劲的业务发展表现意味着我们预计在今年剩余时间内这一人数将越来越多地用于实现收入增长。
我们将继续专注于平衡对这些额外项目资源的需求,同时继续利用我们行业领先的全球业务支持模型。
在本季度,我们看到了进一步的证据,SG&A从去年的12.6%降至收入的12%。
利用此SG&A平台并创造进一步杠杆的能力是我们收购公司整合计划的关键组成部分。然而,我们收购策略的主要目的仍然是为我们的客户提供增强和差异化的服务。
今年到目前为止,我们已经在两笔交易中部署了资金。 1月,我们通过宣布收购MolecularMD,加强了我们在分子诊断测试领域的实验室服务,这是肿瘤学研究的重要组成部分。此次收购为ICON扩展了测试平台,包括伴随诊断开发,新一代测序和免疫组化。
MolecularMD's services are already driving benefits across service lines and further enhancing the competitiveness of our overall lab and clinical service offerings. Even at this early stage, we are very pleased with the level of customer interaction we are generating. We are already actively engaging several partnership discussions with some top 10 pharmas.
Our second and most recent transaction was the acquisition of a majority shareholding in MeDiNova Research. MeDiNova further enhances our patient site and data strategy, which is focused on the rapid recruitment and retention of patients in clinical trials. By enhancing our ability to access patients, we are supporting ICON's mission of reducing the development cost for sponsors and accelerating the delivery of safe and effective devices and medicines to patients.
Patient recruitment is a constant challenge for our customers and can represent more than 30% of total study costs. MeDiNova greatly enhances ICON's recruitment capabilities in Europe and in South Africa, complementing our U.S.-focused PMG site network by bringing to ICON a network of 33 active clinical research sites. This means that within our site network alone, ICON now has access to over 8 million patients across 87 sites.
We are pleased to see continued evidence that our site network and healthcare alliance sites are benefiting our customers. The number of patients randomized through PMG during the quarter increased substantially with 30% of ICON's patients now coming through the PMG and our healthcare alliances, up from 28% last quarter and 25% at year-end 2018.
Metrics like this, in combination with our data analytics expertise through our OneSearch platform and access to research-grade data from our innovative data partnerships, provide us with confidence that ICON has a clear and differentiated position on how to enhance our engagement with patients and investigators, and ultimately, reduce development timelines and costs.
Our cash flow and balance sheet remain strong. And we continue to look at opportunities to deploy capital. During the quarter, we repurchased $40 million worth of shares at an average price of $135.48. This means, in total, we have spent just over $65 million year-to-date repurchasing over 496,000 shares at an average price of $131.19. As we look forward to the end of the year, I want to take this opportunity to reiterate our full year guidance. We expect 2019 revenue to be in the range of $2.76 billion to $2.84 billion and earnings to be in the range of $6.75 to $6.95.
Before moving to Q&A, I'd like to welcome all the MeDiNova staff to ICON, and of course, thank the entire ICON team for all their hard work and commitment during the quarter. In particular, I would like to recognize all of the ICON teams who won awards at the recent Clinical and Research Excellence Awards and Pharma Times' U.S. Clinical Researcher of the Year awards, respectively.
Thank you, everyone, and we're now ready for questions.
MolecularMD的服务已经在各个服务领域带来了好处,并进一步提高了我们整体实验室和临床服务产品的竞争力。即使在这个早期阶段,我们也非常满意我们正在产生的客户互动水平。我们已经与一些前10名制药公司积极参与多个合作伙伴讨论。
我们的第二次也是最近一次交易是收购MeDiNova Research的多数股权。 MeDiNova进一步增强了我们的患者部位和数据战略,重点是临床试验中患者的快速招募和保留。通过提高我们接触患者的能力,我们支持ICON的使命,即降低赞助商的开发成本,并加速向患者提供安全有效的设备和药品。
患者招募对我们的客户来说是一个持续的挑战,可占总研究成本的30%以上。 MeDiNova极大地增强了ICON在欧洲和南非的招聘能力,通过为ICON带来33个活跃的临床研究站点网络,补充了我们在美国的PMG站点网络。这意味着仅在我们的站点网络中,ICON现在可以访问87个站点中的800多万患者。
我们很高兴看到持续的证据表明我们的网站和医疗保健联盟网站正在使我们的客户受益。本季度通过PMG随机分组的患者人数大幅增加,目前有30%的ICON患者通过PMG和我们的医疗保健联盟,上季度为28%,2018年末为25%。
这样的指标,结合我们通过OneSearch平台获得的数据分析专业知识,以及从我们创新的数据合作伙伴关系中获取研究级数据,使我们相信ICON在如何加强与患者和研究人员的接触方面具有明确和差异化的立场并最终减少开发时间和成本。
我们的现金流和资产负债表依然强劲。我们继续寻找部署资本的机会。在本季度,我们以平均135.48美元的价格回购了价值4000万美元的股票。这意味着,我们总共花了超过6500万美元来回购496,000股股票,平均价格为131.19美元。我们期待今年年底,我想借此机会重申我们的全年指导。我们预计2019年收入将在27.6亿美元至28.4亿美元之间,收益将在6.75美元至6.95美元之间。
在转到Q&A之前,我想欢迎所有MeDiNova员工加入ICON,当然,感谢整个ICON团队在本季度所做的辛勤工作和承诺。特别是,我想表彰所有在最近的临床和研究卓越奖和Pharma Times的年度美国临床研究员奖项中获奖的ICON团队。
谢谢大家,现在我们已经准备好了解问题。
问答环节
Thank you very much, sir. [Operator Instructions] Our first question today is from Robert Jones from Goldman Sachs. Please go ahead.
先生非常感谢您。 [操作员说明]我们今天的第一个问题来自高盛的罗伯特琼斯。 请继续。
罗伯特琼斯
Great. Thanks for the questions. I guess, just starting on MeDiNova and maybe a little bit even more broadly on the site network strategy, in general. I guess, first on MeDiNova specifically. It sounds like it was revenue neutral to the quarter. Curious, how we should think about what that adds on a go-forward basis? And then, I guess, taking a step back, it seems like your largest private competitor, I think, has embarked on a pretty focused strategy on site networks. Your largest public competitor shared recently that they are also pursuing a site network strategy. I'm wondering if you could just comment on how competitive this market has become, and how are you able to stay differentiated as others have clearly tried to go down this path as well?
非常好。 谢谢你的问题。 我想,一般来说,只是从MeDiNova开始,可能还有更广泛的网站战略。 我想,首先是MeDiNova。 听起来这个季度收入中性。 好奇,我们应该如何考虑前进的基础? 然后,我想,退一步,看来你最大的私营竞争对手,我认为,已经开始在网站网络上采取一个非常集中的策略。 您最大的公共竞争对手最近分享了他们也在寻求网站网络战略。 我想知道你是否可以评论这个市场的竞争力,以及你如何能够保持差异化,因为其他人已经明确地试图走这条道路了?
史蒂夫卡特勒
Robert, I'll let Brendan take the first part of the question in terms of the revenue opportunity from MeDiNova.
罗伯特,我会让布兰登从MeDiNova的收入机会中解决问题的第一部分。
Brendan Brennan
Yeah. So MeDiNova, as I think we've spoken about before, is an organization that we are working with, and obviously we have developed a relationship with those folks on some of the -- during some of the clinical work on the trials that they were working on from our patient recruitment perspective. So as a result of that, Bob, a lot of their revenue, about 80% of their revenue already goes through our investigator payments, if you like, our pass-through lines. So it's actually in part of our 606 revenue already.
So, there'll be a fairly minimal uptick in revenue. But of course, now we'll be taking in the margin profile of that business, and that as I said, that would be most significant element. And really of course, to follow into maybe Steve's point, this was really a very strategic direction acquisition for us, complementing our U.S. sites very much so. So, it was much more around strategic than financial rationale.
是啊。 因此,MeDiNova,我认为我们之前已经谈过,是一个我们正在合作的组织,显然我们已经与一些人建立了关系 - 在一些临床工作中,他们是 从我们的患者招聘角度开展工作。 因此,鲍勃,他们的很多收入,大约80%的收入已经通过我们的调查员付款,如果你愿意,我们的传递线。 所以它实际上已经是606收入的一部分了。
因此,收入上涨幅度相当小。 但是,当然,现在我们将接受该业务的利润率,而正如我所说,这将是最重要的因素。 当然,要想跟随史蒂夫的观点,这对我们来说真的是一个非常具有战略意义的方向,这对我们的美国网站来说非常重要。 因此,它更多地围绕战略而非财务理由。
史蒂夫卡特勒
And Robert, in terms of the competitive spice that the site networks represent, I think we recognize that it is becoming increasingly competitive and one or two of our competitors are certainly moving in that direction. We think that's an endorsement of our strategy, actually so I'm not unhappy see that. Although, I do think we have a couple of things.
First of all, a first mover advantage with the acquisition of MeDiNova or 60% of MeDiNova. We also bring ourselves a global network. I think that's important, particularly in the area of North America and Western Europe, where patients are required and are more difficult to recruit. So I think the fact that we have a network established now in that space and in that geographical segment is important for us.
We also see it's not just about sites. It's about data, and it's about patients as well. So we call it our patient's site and data strategy for a reason, and that's because it is very much an integrated and holistic approach to getting patients into clinical trials. So that's very important to it, critical to it. But so is the data component of that, and we have various actions and strategies working along that. I think we've talked about that in the past, and of course, increasingly, patients -- patient centricity is also a very important part of our strategy, and we'll have further announcements to make on that, I believe in the next little while.
So it's an important area. I think one that is going to be competitive, but we feel we have an advantage in it, as I said, in terms of the global network and the fact that we've been pursuing this now for several years.
罗伯特,就网站网络所代表的竞争激情而言,我认为我们认识到竞争越来越激烈,我们的竞争对手中的一两个肯定会朝这个方向发展。我们认为这是对我们战略的认可,实际上我并不满足于此。虽然,我认为我们有几件事。
首先,收购MeDiNova或60%的MeDiNova是先发优势。我们还为自己建立了一个全球网络。我认为这很重要,特别是在北美和西欧地区,需要患者并且更难招募。因此,我认为我们现在在该空间和该地理区域建立了网络对我们来说非常重要。
我们也看到它不仅仅是关于网站。这是关于数据的,也是关于患者的。所以我们称之为患者的网站和数据策略是有原因的,这是因为它是一种将患者纳入临床试验的综合全面方法。所以这对它非常重要,对它至关重要。但是数据的组成部分也是如此,我们有各种各样的行动和战略。我想我们过去曾经谈过这个问题,当然,越来越多的患者 - 以病人为中心也是我们战略的一个非常重要的部分,我们将进一步宣布这一点,我相信下一步一会儿。
所以这是一个重要的领域。我认为这将具有竞争力,但正如我所说,我们认为我们在全球网络方面以及我们多年来一直追求这一目标的事实中具有优势。
罗伯特琼斯
Great. Thanks so much. Appreciate it.
非常好。 非常感谢。 欣赏它。
史蒂夫卡特勒
Okay.
好的。
会议主持员
Thank you very much. The next question is from Erin Wright from Credit Suisse. Please go ahead.
非常感谢你。 接下来的问题来自Credit Suisse的Erin Wright。 请继续。
艾琳赖特
Great. Thanks. Can you discuss a little bit about the customer mix of new business wins, demand trends across kind of large and small biopharma? Will smaller biopharma continue to be a meaningful driver for you? I guess what are you seeing right now in terms of demand trends on that front? And should we think about -- how should we think about this in terms of your overall kind of diversification of your customer base over time?
非常好。 谢谢。 您能否谈谈新业务的客户组合,以及大型和小型生物制药的需求趋势? 较小的生物制药会继续成为你的有意义的驱动力吗? 我猜你现在在这方面的需求趋势方面看到了什么? 我们应该考虑一下 - 我们应该如何根据您的客户群的总体多样化程度来考虑这个问题?
史蒂夫卡特勒
Sure. Let me try the second part of your question first, Erin. Certainly, we're seeing continued strong demand, really right across the spectrum of customers, biotechs, mid-size and larger pharma, but particularly, I would say in the midsize and the biotech area. Certainly, from an RFP perspective, I talked about robust mid-single -- mid to high-single digits, and that's certainly been the case in those segments.
We continue to see the biotech segment well funded, and those companies with money to spend and probably more importantly, ambition to take their compounds not just through to proof-of-concept or into Phase II, but right through to market, having done their Phase III. So we see some large programs coming through in that biotech space.
In terms of development of our revenue, I think -- and as we reported, revenue growth in our -- outside of our top 10, certainly outside of our top 25 customers was robust this quarter. Again, I don't want to get too focused in on one quarter's revenue growth for any particular group of customers. I think we need to approach it much more on an annual basis or a longer term basis.
We believe we have -- and we won business across the spectrum, and so we have a platform for sustainable revenue growth in the long-term and that's the important part for us. It is not just focused around one particular customer, or one particular group of customers. It's around a large section. We believe we are well represented in the key segments that we operate in.
当然。让我先试试你问题的第二部分,艾琳。当然,我们看到持续强劲的需求,真正适用于各种客户,生物技术,中型和大型制药公司,但特别是,我会说在中型和生物技术领域。当然,从RFP的角度来看,我谈到了强劲的中单 - 中 - 高 - 单位数,而且在这些细分市场中的确如此。
我们继续看到生物技术部门资金充足,那些有钱花钱的公司,可能更重要的是,他们不仅要将他们的化合物用于概念验证或进入第二阶段,而是通过进入市场,做完他们的第三阶段。所以我们看到一些大型项目在生物技术领域出现。
在我们收入的发展方面,我认为 - 正如我们所报告的那样,我们的前十名之外的收入增长肯定超出了我们的前25名客户,这一季度的表现非常强劲。同样,我不想过于关注任何特定客户群的一季度收入增长。我认为我们需要在年度或长期基础上更多地接近它。
我们相信我们已经 - 并且我们在整个范围内赢得了业务,因此我们有一个长期可持续收入增长的平台,这对我们来说是重要的部分。它不仅仅关注一个特定客户或一组特定客户。这是一个很大的部分。我们相信,我们在我们经营的关键领域中有很好的代表性。
艾琳赖特
Okay. Thanks. And then did pass-throughs have any sort of meaningful impact in the quarter?
好的。 谢谢。 然后传球在本季度有任何有意义的影响吗?
Brendan Brennan
The pass-throughs, no. The pass-throughs, I mean, Erin, they are the part of our cost base now. We look at our projects on the basis of our percentage of completion on the overall project basis and that's what the revenue reflects. So I wouldn't say, there was any meaningful impact there.
传递,没有。 传递,我的意思是,艾琳,他们现在是我们成本基础的一部分。 我们根据我们在整个项目基础上完成的百分比来看待我们的项目,这就是收入所反映的。 所以我不想说,那里有任何有意义的影响。
艾琳赖特
Okay. Thank you.
好的。 谢谢。
会议主持员
Thank you. Our next question comes from the line of Sandy Draper from SunTrust. Please go ahead.
谢谢。 我们的下一个问题来自SunTrust的Sandy Draper。 请继续。
Sandy Draper
Thanks very much. I guess, the first one is for Brendan. Did I hear you right, the constant dollar organic growth rate was 9.4%? Just wanted to verify that.
非常感谢。 我想,第一个是Brendan。 我听到你说得对,美元的有机增长率是9.4%吗? 只是想验证一下。
Brendan Brennan
That's correct, Sandy, 9.4%. Yeah.
这是正确的,桑迪,9.4%。是啊。
Sandy Draper
Okay. Great. It's not really a follow-up because it's an unrelated question. One of your competitors talked about seeing some wage inflation, just tighter labor market across everything, but certainly a lot of hiring going on across the industry. It's not really showing up in your expense line right now, but just any thoughts about wage inflation and pressure there? Obviously, your global footprint, the way you run the business, you are to-date have been very effective at distributing the cost around the globe in low cost areas, but just any thoughts about eventually that creeping up and becoming a little bit more of a factor? Thanks.
好的。 大。 这不是一个真正的后续行动,因为这是一个无关紧要的问题。 你的一个竞争对手谈到了看到一些工资上涨,只是劳动力市场越来越紧张,但整个行业肯定会有大量的招聘。 它现在并没有真正显示在您的支出线上,而是关于工资膨胀和压力的任何想法? 显然,你的全球足迹,你经营业务的方式,你到目前为止在低成本地区分配全球成本非常有效,但是对于最终的任何想法都会逐渐增加并且变得多一点 一个因素? 谢谢。
史蒂夫卡特勒
Sure, Sandy. I think we've got to be realistic. Certainly, unemployment in the United States now is well under 4%, has been for a little while. And so we're conscious of the fact that we have to be competitive with salaries in order to retain good quality staff and we make a point of wanting to do that. And we haven't seen dramatic, certainly any dramatic wage inflation in that area, but there are certainly hotspots around the business where we are taking a look at our markets, salaries and making sure we're doing that. I wouldn't raise it as a particular issue at the moment, but we are very conscious of it. We are conscious of needing to retain the best staff and making sure they are competitively compensated and that certainly a big focus, not just of our HR organization, but of our entire organization to make sure we do a good job in that space.
桑迪。 我认为我们必须现实。 当然,现在美国的失业率远低于4%,已经有一段时间了。 因此,我们意识到我们必须与工资保持竞争力才能保留优秀的员工,我们希望能够做到这一点。 我们还没有看到戏剧性的,肯定是该领域的任何戏剧性的工资通胀,但我们的业务当然有热点,我们正在看看我们的市场,薪水并确保我们这样做。 我暂不提出它作为一个特定的问题,但我们非常清楚它。 我们意识到需要留住最优秀的员工并确保他们获得有竞争力的补偿,这当然不仅仅是我们人力资源部门的重点,而是我们整个组织的重点,以确保我们在这个领域做得很好。
Sandy Draper
Great. Thanks, Steve.
非常好。 谢谢,史蒂夫。
会议主持员
Thank you very much. Our next question today is from David Windley from Jefferies. Please go ahead.
非常感谢你。 我们今天的下一个问题来自Jefferies的David Windley。 请继续。
David Windley
Hi. Good morning. Thanks for taking my question. A good segue from Sandy there. On margin and particularly gross margin, gross margin trends has been under some pressure the last five or six quarters. You've more than offset that with your global support framework. I'm wondering, if wage inflation is not a part of the picture there, is there a shift in business mix that is influencing gross margin or is it simply are you still in a position of hiring ahead of the curve to some degree? And then, Steve, to dovetail the site network discussion here, as you increase, you've called out three percentages on the percent of patients that are recruited through the site network. As that increases, does that have quantifiable positive margin benefits to the company as well? So kind of two distinct parts of a margin question. Thanks.
你好。 早上好。 谢谢你提出我的问题。 那里桑迪很好。 在保证金和特别是毛利率方面,毛利率趋势在过去五六个季度一直承受着一些压力。 您不仅可以通过全局支持框架抵消这一点。 我想知道,如果工资通胀不是那里的一部分,那么是否会影响毛利率的业务组合发生变化,或者仅仅是你在某种程度上仍处于领先曲线的位置? 然后,史蒂夫,为了与网站网络讨论相吻合,随着您的增加,您已经通过网站网络招募的患者百分比中调出了三个百分比。 随着这种情况的增加,这对公司也有可量化的正面利润率吗? 这是保证金问题的两个截然不同的部分。 谢谢。
Brendan Brennan
Sure. So let me start with the gross margin. As you say, the gross margin came down, I think, 10 bps quarter-to-quarter so not a huge amount. But I can tell you unequivocally, it really wasn't due to any shift in the mix of business. Our FSP business remains at around about 15 or so percent of our business and it hasn't increased dramatically. So it hasn't increased even slowly over the last few quarters, or even couple of years so it's not a mix shift. I would acknowledge though as book-to-bill has been very solid, as you appreciated, over the last couple of years really and there is – there has been a little bit of a need to hire to make sure we get those projects moving.
So we've done some analysis. A larger proportion of our work is in startup at the moment and that means you have to have resources on board, and particularly, it's the more expensive resources, project managers, project directors on board to guide and to drive those projects through start up. And so as we've done that, that's put a little bit of pressure on the gross margin. I think we can manage that, we can manage that effectively going forward, and I don't think that's going to go down much further. But I do think – that's the area that's meant we've had to, as I say, we take a little bit of a small decline on the gross margin.
In terms of site network, yes, I do believe there is an opportunity to improve margins as we increase the proportion of patients through our network and that's really not -- it's really in relation to something that's very much in line with what our customers are looking for and that's including the speed of recruitment. So, if we can do these -- if we do our projects significantly faster because we are starting up our site network and we're getting patients in faster through our site network, we're increasing proportion of patients in through our site network. We're more likely to be on time or even ahead of time as we go towards the contracts where we have a sort of fixed budget with a fixed outcome, the opportunity to finish ahead of time and hence, make a greater margin on those projects presents itself.
So it's all about helping us to deliver more effectively and more cost efficiently. Our customers then get budget certainty and we can improve -- we can continue to improve our pricing, but we also get a larger share of that and we make better margins. That is a long-term benefit. That's not something that's going to happen tomorrow or even in the next 12 months, but we do see it as being one of the effective strategies in helping us to maintain or even improve our margins in the long-term.
当然。那么让我先从毛利率开始吧。正如你所说,我认为毛利率下降了10个基点,因此并不是一个巨大的数额。但我可以毫不含糊地告诉你,这真的不是因为业务组合的任何转变。我们的FSP业务约占我们业务的约15%左右,而且并未大幅增加。所以它在过去几个季度甚至几年内都没有缓慢增加,所以这不是混合变化。我会承认,虽然你的赞赏已经是非常可靠的,但在过去的几年里,确实存在 - 我们需要聘请一些人来确保我们让这些项目顺利进行。
所以我们做了一些分析。目前我们的工作中有很大一部分是在启动时,这意味着你必须拥有资源,特别是,它是更昂贵的资源,项目经理,项目主管,以指导和通过启动来推动这些项目。因此,正如我们所做的那样,这对毛利率造成了一点压力。我认为我们可以做到这一点,我们可以有效地进行管理,我认为这不会进一步下降。但我确实认为 - 就像我说的那样,这是我们必须承担的领域,我们在毛利率方面略微下降了一点。
在网站网络方面,是的,我相信有机会提高利润率,因为我们通过我们的网络增加了患者的比例,而事实并非如此 - 这与我们的客户非常一致的东西有关寻找,这包括招聘的速度。因此,如果我们可以做到这些 - 如果我们的项目显着加快,因为我们正在启动我们的网站网络,并且我们通过我们的网站网络更快地吸引患者,我们通过我们的网站网络增加了患者比例。我们更倾向于按时或甚至提前签订合同,我们有一个固定的预算和固定的结果,提前完成的机会,因此,在这些项目上留出更大的利润呈现自己。
所以这一切都是为了帮助我们更有效,更具成本效益地提供服务。然后我们的客户获得预算确定性并且我们可以改进 - 我们可以继续提高我们的定价,但我们也可以获得更大的份额,并且我们可以获得更高的利润。这是一项长期利益。这不是明天甚至未来12个月会发生的事情,但我们确实认为这是帮助我们长期保持甚至提高利润率的有效策略之一。
David Windley
Understood. I suspect that there is much and thanks for the answers.
了解。 我怀疑有很多,谢谢你的答案。
会议主持员
Thank you, very much. Our next question today is from that line of Ross Muken from Evercore. Please go ahead.
非常感谢你。 我们今天的下一个问题来自Evercore的Ross Muken。 请继续。
Luke Sergott
Hey guy, it's Luke on for Ross today. I guess, just more on trying to get an idea of the margin cadence for the rest of the year. Pfizer revenues became 12% again. I think that was a little ahead of our expectations. Are you guys starting to hit that ramp-up phase where it's no more on the implementation but hitting that sweet spot where you're getting more profitable revenues coming through?
嘿伙计,今天是卢克的卢克。 我想,更多的是试图了解今年余下时间的保证金节奏。 辉瑞的收入再次增长12%。 我认为这有点超出了我们的预期。 你们是否已经开始进入这个增长阶段,在这个阶段不再是实施,而是在你获得更多有利可图的收入的最佳位置?
Brendan Brennan
Luke, if that question is specific to Pfizer, I think when you're looking at margin profiles for our overall organization, Pfizer is a proportion, but we need to look at the mix of business and of course, there's different phases of what we're going through at the moment. Steven made the point around when we were talking about the gross margin pressure there that we are -- it looks like we've got more in start-up at the moment and that's cost us a little bit on gross margin.
But I think that margin trend that we see there, that we see in the first half of the year, is probably going to be replicated as we go through the back half of the year as well. So, on gross margin, probably stability, but again, probably any margin upside coming from SG&A leverage as we ramp up the revenue. So, I wouldn't say any one customer is going to moving from if you like start-up to maintenance, is going to move the dial too much on margin. We will be managing it as an overall group of cross-sell portfolio.
卢克,如果这个问题是辉瑞特有的,我认为当你考虑我们整体组织的利润率时,辉瑞是一个比例,但我们需要看看业务的组合,当然,我们的不同阶段现在正在经历。当我们谈到那里的毛利率压力时,史蒂文就说明了这一点 - 看起来我们现在的启动时间更多了,而且这使我们的毛利率有所下降。
但我认为,我们在今年上半年看到的利润率趋势可能会在我们经历今年下半年时复制。因此,在毛利率上,可能是稳定性,但同样,随着我们提高收入,可能还有来自SG&A杠杆的任何利润率上升。因此,我不会说任何一个客户如果想要从启动到维护都会转移,将会在保证金上移动表盘太多。我们将把它作为一个整体的交叉销售组合进行管理。
Luke Sergott
All right. That's very helpful. Thanks. And I guess, you talked about the DSOs ticking up and that's more of a function of just how the sponsors are looking to increase the gaps between milestones and essentially make you guys start sharing all of that risk. And I imagine that there's an opportunity for you to extract more pricing on those projects. And can you give us a sense of how those projects shake out versus when you're doing FSP or other functional service work and kind of how the demand trends change between those?
行。 这非常有帮助。 谢谢。 我想,你谈到了DSO的问题,而这更多的是赞助商如何寻求增加里程碑之间的差距,并且基本上让你们开始分享所有这些风险。 我想你有机会为这些项目提取更多定价。 您是否可以让我们了解这些项目如何与您进行FSP或其他功能性服务工作时的情况相比,以及需求趋势如何在这些之间发生变化?
Brendan Brennan
I think we've seen healthy demand in both of our businesses, Luke, over the last while. Certainly, that's been probably been seen in the marketplace. So, in terms of the credit profile, obviously, it's a different animal in our clinical Phase II, III business versus the typical FSP model, which is very much billed past the month that the comps are actually completed. So, yes, really that when I'm talking about those milestones and the elongation, that really is peculiar to large-scale projects where obviously, we're working on a piece of business where there are milestones that will be hit during the course of that. So, if you're looking for I suppose the elongation point on our DSO, it definitely is more on our Phase II, III business than it would in our FSP business.
我认为,在过去的这段时间里,我们看到了两家公司Luke的健康需求。 当然,这可能是在市场上看到的。 因此,就信用状况而言,显然,在我们的临床II期,III期业务中,它与典型的FSP模型不同,后者在实际完成组合的月份之前已经非常多。 所以,是的,当我谈论这些里程碑和伸长时,这真的是大型项目所特有的,显然,我们正在开展一项业务,其中有里程碑会在课程中受到影响 那个。 因此,如果您正在寻找我认为DSO的延伸点,那么我们的第二阶段,第三阶段业务肯定比我们的FSP业务更多。
Luke Sergott
Okay. Great. Thanks.
好的。 大。 谢谢。
会议主持员
[Operator Instructions] The next is from John Kreger from William Blair. Please go ahead.
[操作员说明]接下来是William Blair的John Kreger。 请继续。
John Kreger
Hi, thanks very much. Steve, just following up on Erin's question, if you think about your backlog and your business awards over the last year or so, are you seeing any interesting trends in terms of maybe therapeutic mix changes, geographic mix changes? Even are the studies getting bigger and more complex or smaller, anything you could point to?
嗨,非常感谢。 史蒂夫,跟随艾琳的问题,如果你考虑过去一年左右的积压和业务奖励,你是否看到了治疗组合变化,地理组合变化方面的任何有趣趋势? 即使是研究变得更大,更复杂或更小,你可以指出什么?
史蒂夫卡特勒
John, not really, no. We continue to have a large franchise in the oncology space and a lot of work goes on there, but I think that's pretty typical of the larger CROs. Around about 40% of our backlogs in oncology -- revenue that comes through in that respect. CNS anti-infectives have probably made a little bit of a comeback, anti-infective side of things, I would say, couple of years ago. Respiratory, immunology is large, gastro.
So but in terms of significant trends, no, we don't see much. The major trend really that's really been over the last few years has been the continued increase in complex and large scale. Although, they don't have to be, but they are not always the same. On oncology trials, you see the oncology revolution, they are not necessarily large trials, but they are very complex trials usually and then expensive trials on a per patient basis. But that's probably the trend I'd point to that's continued over the last -- few years, nothing certainly the few quarters that I can point out.
约翰,不是,不是。我们在肿瘤学领域继续拥有大量的特许经营权,并且还有很多工作要做,但我认为这是大型CRO的典型特征。我们约有40%的肿瘤积压 - 在这方面的收入。几年前,CNS抗感染药物可能会有一些东西卷土重来,反感染的一面。呼吸,免疫学很大,胃肠。
所以,但就重大趋势而言,不,我们看不到多少。过去几年真正实现的主要趋势是复杂和大规模的持续增长。虽然,它们不一定是,但它们并不总是相同的。在肿瘤学试验中,你看到了肿瘤学的革命,它们不一定是大型试验,但它们通常是非常复杂的试验,然后是每个患者的昂贵试验。但这可能是我指出的趋势,这种趋势在过去的几年里持续下去,我可以指出几个季度。
John Kreger
That's helpful. Thanks. Follow-on to that, how are you feeling about – you sort of the late phase, pharmacoeconomic, RWE-type work? Are you getting your fair share there? Or is that a business that you feel like you are underserving at this point?
这很有帮助。 谢谢。 接下来,您感觉如何 - 您是否处于后期阶段,药物经济学,RWE型工作? 你在那里获得了公平的份额吗? 或者,您觉得自己在这一点上的服务不足?
史蒂夫卡特勒
You know, I think, it continues to be very important segment of the market -- and it's a fairly eclectic segment of the market really when you look at it and there, certainly our late phase business reflects that. You know, we have a group that looks in the real world evidence space. We have a very efficient sort of III-b, IV non-interventional type trial contingent and then we have a consulting group around our health economics, pricing and market access, medical communications. So it's hard to categorize it as one market because there are a number of different segments and it is, as I say, fairly eclectic.
You know, we've seen some progress in that area over the last 12 months. We've got more to do. We brought the Mapi team in -- it must be almost 2 years ago now, and they have certainly contributed significantly to us in terms of expertise, in terms of customer relationships and in terms of opportunity. The device opportunities also in that space for us, they continue to grow. We seem to nice -- uptick and we have some new management in our device area who are making impact already. So you know, we are very optimistic about the contribution we can make in that space. We remain opportunistic about further opportunities M&A wise, but it certainly is a space we like. We believe we can do well and we are putting a lot of focus one.
你知道,我认为,它仍然是市场中非常重要的一部分 - 当你看到它时,它确实是一个相当折衷的市场部分,当然我们的后期业务反映了这一点。你知道,我们有一个看起来真实世界证据空间的小组。我们有一个非常有效的III-b,IV非介入型试验队伍,然后我们有一个围绕我们的健康经济学,定价和市场准入,医疗通信的咨询小组。因此很难将其归类为一个市场,因为有许多不同的细分市场,正如我所说的那样,相当折衷。
你知道,在过去的12个月里,我们已经看到该领域取得了一些进展。我们还有更多工作要做。我们带来了Mapi团队 - 它已经差不多2年了,他们在客户关系和机会方面的专业知识确实对我们做出了重大贡献。设备机会也在我们这个空间,他们继续增长。我们似乎很好 - 上升,我们在我们的设备领域有一些新的管理层已经产生影响。所以你知道,我们对这个领域的贡献非常乐观。我们对进一步的并购机会保持机会主义,但它肯定是我们喜欢的空间。我们相信我们可以做得很好,我们正在关注一个问题。
John Kreger
Great. Thanks. Then may be one more quick one. I think you guys have talked in the past about process automation being an opportunity to drive some additional efficiencies in the business. Can you give us some update on where there that stands and are we early days there? Or fairly follow-on? Thanks.
非常好。 谢谢。 然后可能会更快一个。 我想你们过去曾谈到过程自动化是一个提高业务效率的机会。 你能告诉我们一些最新的信息吗? 还是公平地跟进? 谢谢。
史蒂夫卡特勒
To characterize it, you know, from a sort of the high level John, yeah, it is early days, but we have deployed a number of bots in the space and we are actively -- we have an active program and we measure what we are doing and how we are deploying on a very regular basis. So that's -- it is ongoing. We are looking at the clinical space to helping our -- in the more routine task. We are also looking in the finance area, in the IT area, even HR as well. So there are number of areas we are deploying. But I would say -- we are in the first or second inning, I would say in that respect. And we still got some way to go. I would anticipate this is going to be, you know, 3 to 5 year journey. We will make progress, I think along that way and we will give you update along the way. Do you want to add to that?
为了表征它,你知道,从某种程度的高级约翰,是的,它是早期的,但我们在这个空间部署了一些机器人,我们正在积极地 - 我们有一个积极的计划,我们衡量我们的 正在做什么以及我们如何定期部署。 那就是 - 它正在进行中。 我们正在寻找临床空间来帮助我们 - 在更常规的任务中。 我们也在寻找金融领域,IT领域,甚至HR。 因此,我们正在部署多个领域。 但我会说 - 我们处于第一局或第二局,我会在这方面说。 我们还有一段路要走。 我预计这将是3到5年的旅程。 我们会取得进步,我想也是这样,我们会在整个过程中给你更新。 你想加入吗?
Brendan Brennan
No, no. That's fine.
不,不。 没关系。
史蒂夫卡特勒
Okay.
好的。
John Kreger
Excellent. Thank you.
优秀。 谢谢。
会议主持员
Thank you very much. Our next question today is from Stephen Baxter from Wolfe Research. Please go ahead.
非常感谢你。 我们今天的下一个问题来自Wolfe Research的Stephen Baxter。 请继续。
斯蒂芬巴克斯特
Hi. Thanks. A lot of mine have been asked, so I'm going to come back to the comments on the DSO. My understanding is that -- smaller customers are typically paying largely upfront for their work, which seems to be an offset for whatever is happening across the rest of your book of business. And obviously the growth you've seen at the small end right now is quite robust. So wondering how to think about that? And whether you're seeing any type of payment changes in terms of payment terms there as biotech seems to intensify in terms of level of competition for that subset of business? Thank you.
你好。 谢谢。 我的很多人都被问到了,所以我将回到DSO的评论。 我的理解是 - 较小的客户通常会为他们的工作付出很大的代价,这似乎是对您业务其他部分发生的任何事情的抵消。 显然,你现在在小端看到的增长非常强劲。 所以想知道如何考虑这个问题? 您是否在付款条款方面看到任何类型的付款变更,因为生物技术似乎在该业务子集的竞争水平方面加剧了? 谢谢。
Brendan Brennan
Thanks, Stephen. No, I mean, we're seeing robust growth across all segments of our business. And I think an important point to note is that we have seen robust growth in sort of our top 10 customers this quarter. But certainly, that's right across all types of organizations, not peculiar to one segment of the market. So it's been good broad-based growth across all sectors. So you're quite right, we do work with small biotech to some extent.
And yes, there is an element of prepayment that offsets in absolute terms on DSOs. Obviously, we look at this quite commercially as well as our organization. We're very well-financed company. We have a strong balance sheet. And so sometimes we look at this as an element of our commercial negotiation piece as well.
We have, as you guys know, a very, very low bad debt exposure. So I think we managed this well and we managed to bring that strong balance sheet into play from a commercial perspective. So that's something certainly that we have used in the past and continue to.
谢谢,斯蒂芬。不,我的意思是,我们在所有业务部门都看到了强劲的增长。我认为需要注意的一点是,本季度我们的前十大客户中的增长势头强劲。但当然,这对所有类型的组织都是正确的,而不是市场的一个部分所特有的。因此,所有行业的广泛增长都很好。所以你说得对,我们在某种程度上与小型生物技术公司合作。
是的,预付款的一部分在DSO的绝对值上抵消了。显然,我们在商业上和我们的组织中都看到了这一点。我们是一家资金充足的公司。我们拥有强大的资产负债表。因此,有时我们将此视为商业谈判的一部分。
众所周知,我们有非常非常低的坏账风险。所以我认为我们做得很好,我们设法从商业角度发挥了强大的资产负债表。所以这肯定是我们过去使用并继续使用的东西。
斯蒂芬巴克斯特
Okay. Thanks. And just a quick follow-up, kind of a simple modeling question hopefully. Yeah, you're buying back stock, but your share count was up sequentially a little bit. Like what's the right way to think about how share count goes through the year as you're buying back stock? Are you trying to keep things stable, or should we be expecting some type of benefit to share count from that? Thanks.
好的。 谢谢。 只是一个快速的跟进,希望是一个简单的建模问题。 是的,你买回来的股票,但你的股票数量依次增加。 就像你买回股票一样,想想股票数量是如何度过的正确方法呢? 您是在尝试保持稳定,还是我们应该期待某种类型的好处来分享这一点? 谢谢。
Brendan Brennan
Stephen, I'll take that one as well. Yeah, mostly, we do a lot of our share issuance to staff in the second quarter, so it has a big dilution impact on the share numbers. So, as you go to the back end of the year and we continue to buy back, it will be in a net decrease.
So, really the Q2 is the one to watch there for big dilution, but over the course of the year, what we are trying to do is really keep that number flat. So you can see the big dilution in Q2, but we're trying to get back to where we started effectively by the time we get to the end of the year. And we reckon that's about 1 million shares in terms of the dilution that we need to buy back.
斯蒂芬,我也会接受那个。 是的,主要是,我们在第二季度向员工发行了大量的股票,因此它对股票数量产生了很大的稀释影响。 所以,当你今年年底回到我们继续回购时,它将会净减少。
所以,真正的第二季度是值得关注的第二季度,但在一年中,我们要做的就是保持这个数字持平。 因此,您可以看到第二季度的大幅下挫,但我们正试图回到我们到年底时有效开始的地方。 我们估计,就我们需要回购的稀释而言,大约有100万股。
斯蒂芬巴克斯特
Thank you.
谢谢。
会议主持员
Thank you very much. Our next question today is from Juan Avendano from Bank of America. Please go ahead.
非常感谢你。 我们今天的下一个问题来自美国银行的Juan Avendano。 请继续。
Juan Avendano
Hi. Thank you. The M&A contribution from recent deals to revenue growth was a little bit higher than I expected, is this M&A revenue solely due to MolecularMD or also MeDiNova? What's the split between the two?
你好。 谢谢。 近期交易对收入增长的并购贡献略高于我的预期,这种并购收入是仅归因于MolecularMD还是MeDiNova? 这两者之间有什么分歧?
Brendan Brennan
Predominantly, MMD, one, as we mentioned already, MeDiNova only came in during the course of this quarter. So it had a much smaller impact in absolute terms. I know it's already a lot of it's in the pass-through line. So I would say probably about 80% was from MMD.
主要是MMD,正如我们已经提到过的那样,MeDiNova只在本季度推出。 因此它的绝对值影响要小得多。 我知道在传递线上已经有很多了。 所以我想说大约80%来自MMD。
Juan Avendano
Okay. Got it. And if that's the case, I believe MMD is performing ahead of your expectations, what was driving that?
好的。 得到它了。 如果是这样的话,我相信MMD的表现超出了您的预期,是什么推动了这一点?
史蒂夫卡特勒
Well, you're right. They are performing very well, so we're very pleased, Juan, with what's happening, but what's driving it? Well, I mean, we've been -- I think the integration has been managed well. I think we've been able to take on the -- it's a very solid, very strong organization. We're delighted with what they bring to us not just in terms of financial returns and in turn, as I mentioned in my comments, in terms of opportunities, they are giving us on a business development -- from a business development point of view.
We're in a couple of discussions with some large pharma companies around the provision of laboratory services, which we quite frankly, probably wouldn't be without them. So they really brought more than just dollars and cents to use from a P&L point of view. They brought some real strategic go forward, which is what I'm very excited about.
嗯,你是对的。 他们表现得非常好,所以我们非常高兴,胡安,正在发生的事情,但是什么在推动它? 嗯,我的意思是,我们已经 - 我认为整合已经得到了很好的管理。 我想我们已经能够接受 - 这是一个非常坚实,非常强大的组织。 我们很高兴他们给我们带来的不仅仅是财务回报,反过来,正如我在评论中提到的,就机会而言,他们正在为我们提供业务发展 - 从业务发展的角度来看。
我们正在与一些大型制药公司就提供实验室服务进行一些讨论,我们坦率地说,可能不会没有它们。 因此,从损益表的角度来看,他们真正带来的不仅仅是美元和美分。 他们带来了一些真正的战略前进,这是我非常兴奋的事情。
Juan Avendano
Good. On capital deployment, you've done two deals this year with MMD and MeDiNova. Do you hope to do more deals later this year?
好。 在资本部署方面,今年你已经与MMD和MeDiNova达成了两笔交易。 你希望今年晚些时候做更多的交易吗?
史蒂夫卡特勒
We -- of course, yes. We remain very open to doing that and particularly around our patient site and data strategy. So we have -- we're always in conversation with a number of potential targets and that certainly remains the case at the moment. We expect to be able to do at least another one this year, that's the expectation from our point of view anyway.
我们 - 当然,是的。 我们仍然非常愿意这样做,特别是围绕我们的患者网站和数据策略。 所以我们 - 我们总是与许多潜在的目标进行对话,而且目前仍然如此。 我们希望今年能够至少再做一次,这是我们观点的预期。
Juan Avendano
Good. And another question unrelated. I don't have the historical figures on the gross wins under ASC 606, including the pass-throughs. Can you tell us whether gross wins, including the pass-throughs grew year-over-year in the first and second quarter this year?
好。 和另一个无关的问题。 我没有关于ASC 606的总胜利的历史数据,包括传球。 你能否告诉我们今年第一季度和第二季度的总体胜利,包括传球数量是否同比增长?
Brendan Brennan
Excellent question, Juan. I think a quick answer is, yeah, the gross wins did grow year-over-year on a 606 basis, which obviously includes pass-throughs. I know on a net basis, they grew certainly in the high single digits and I think not dissimilar on a -- yeah, it's not dissimilar on a -- probably mid single-digits on a gross wins basis.
好问题,娟。 我想快速的回答是,是的,总胜利确实在606基础上逐年增长,这显然包括传递。 我在网上知道,他们肯定会以高个位数增长,而且我认为没有相似之处 - 是的,它在一个总赢数基础上可能是中位数的数字并不相同。
Juan Avendano
Okay. And last one, if I may. Your cancellation rate was 1.7% of the beginning backlog. This is the lowest level in the over two years. What drove the low levels of cancellations? And what does this say about the quality of your backlog?
好的。 最后一个,如果可以的话。 您的取消率是开始积压的1.7%。 这是两年多来的最低水平。 什么推动了低水平的取消? 这对于积压的质量有什么看法?
史蒂夫卡特勒
Honestly, Juan, I don't think I'd get too positive or negative about it. If it was down a little bit, I think it indicates the quality of the backlog is solid. As you said, 1.7%, that's right. I think it was 13% of gross wins, which was a little lower, but I think we typically go between 13% and 17%, so it was at the lower end.
But I don't think you can read anything really into one quarter's cancellations. So not to be too dismissive of it, but we were happy with the number, but it's just one number in one quarter. I think you've got to look at this over a long period of time.
老实说,胡安,我认为我不会对此过于积极或消极。 如果它有点下降,我认为这表明积压的质量是可靠的。 如你所说,1.7%,这是对的。 我认为这是总胜利的13%,虽然略低,但我认为我们通常在13%到17%之间,所以它处于低端。
但我认为你不能在四分之一的取消中读到任何内容。 所以不要太过不屑一顾,但我们对这个号码感到满意,但这只是一个季度的一个数字。 我想你必须在很长一段时间内看一下这个。
Juan Avendano
Okay, got it. Thank you very much. I'll leave it there and I'll follow-up offline.
好,知道了。 非常感谢你。 我会留在那里,我会离线跟进。
史蒂夫卡特勒
Okay.
好的。
会议主持员
Our next question today is from Jack Meehan from Barclays. Please go ahead.
我们今天的下一个问题来自巴克莱的Jack Meehan。 请继续。
Jack Meehan
Thanks. Good afternoon. Brendan, I wanted to follow-up back on cash flow. I was wondering if you could confirm for us what the target is for the year, if anything has changed from the initial guidance and what the expectation is around DSOs? Do you think they stabilize from here into year-end? Just this is the new normal, or you think they could actually come back and help with some of the cash collection before year-end?
谢谢。 下午好。 布伦丹,我想跟进现金流量。 我想知道你是否可以确认我们今年的目标是什么,如果从最初的指导有什么变化,以及对DSO的期望是什么? 你认为他们从这里稳定到年终吗? 这是新的常态,或者你认为他们实际上可以回来帮助一些年底前的现金收集?
Brendan Brennan
Yeah, Jack. Well, we still have kind of in our heads about $300 million for cash from operations during the course of the year as our target. I think we're well on target to get to there. As you guys know from looking at our historical cash flows, about one-third of our cash flow is coming in quarters one, three, and four and very little comes in quarter two with the payment of bonuses I mentioned earlier on. So we're on track to certainly being in that ballpark of $300 million for the year. So we're still certainly hoping for that.
In terms of your DSO question, certainly, we're going to work very, very hard and diligently to try to make sure that we're not leaving anything on the table in terms of our cash cycle. So we are very focused on trying to improve that as we go through the back end of the year.
As I said, these are long-term contracts with commercial terms that have been laid down quite some time ago. So it's never easy to move these numbers quickly, but certainly, we're going to stay focused on that. And if we do manage to eat into that somewhat, that would be an upside to that $300 million number. So I think that $300 million is a doable number at this stage and that said, if we can help out on the DSOs side that will be positive as well.
是的,杰克。好吧,作为我们的目标,我们仍然有大约3亿美元的运营现金作为我们的目标。我认为我们很有目标才能到达那里。正如你们从我们的历史现金流中看到的那样,大约三分之一的现金流来自第一季度,第三季度和第四季度,第二季度很少有我先前提到的奖金支付。因此,我们有望在今年达到3亿美元的球场。所以我们仍然一定希望这样。
就你的DSO问题而言,当然,我们将非常,非常努力和努力地努力确保我们不会在现金周期方面留下任何东西。因此,当我们经历今年年底时,我们非常专注于努力改进这一点。
正如我所说,这些是长期合同,商业条款已经在很久以前就已经制定。因此,快速移动这些数字并不容易,但当然,我们将继续关注这一点。如果我们确实能够在某种程度上进食,那将是3亿美元数量的上升空间。所以我认为在这个阶段3亿美元是一个可行的数字,并且说,如果我们可以帮助DSO方面也是积极的。
Jack Meehan
And just to confirm, the $300 million, that's free cash flow net of CapEx, correct?
只是为了证实,3亿美元,这是资本支出的自由现金流量,对吗?
Brendan Brennan
That's correct.
那是对的。
Jack Meehan
Yeah. And then, just one on the revenue side. You've seen some revenue burn stabilization from the last 1.5 years or so, do you feel like maybe just as you think about where the backlog at and the life cycle of various projects you're working on, do you think there is actually a point where that could start to improve and you see revenue begin to accelerate?
是啊。 然后,只有一个在收入方面。 您已经看到过去1。5年左右的收入燃烧稳定,您是否觉得可能就像您在考虑积压的位置和您正在进行的各种项目的生命周期一样,您认为实际上是 哪一点可以开始改善,你看到收入开始加速?
史蒂夫卡特勒
I think that's certainly potentially possible, Jack, down the track. But I think in the near-term, we'll probably stay much the same. There may be a very modest further tick down of 10 bps, but it's an area we're looking at very hard in terms of starting up projects and getting them moving.
As I said, we have a larger proportion of our backlog in start-up at the moment. So it's hard to see it dramatically increasing over the next few quarters. But I certainly think over the next couple of years, as we continually improve our processes as our site and patient data strategy implements and really comes to the fore, that we will be able to get that burn rate up or increase it further.
But as I said, what goes against that is the oncology work that we're doing, the complexity of that work and to some extent, some of the strategic relationships we're in as well. Work does change and does tend to flow through a little bit slower than perhaps in a more biotech-type environment, although that probably the biotech environment counters that again a little bit. And that work tends to burn a bit faster.
So there's lots of puts and calls in this area. We certainly see it. We certainly, our activities are there trying to stabilize it. Near-term, it may be a little bit under pressure, but I think in the longer term, we can move it upwards. That's certainly our goal.
我认为这肯定有可能,杰克,在赛道上。但我认为在短期内,我们可能会保持不变。可能会有一个非常温和的进一步下调10个基点,但这是一个我们在启动项目和让他们移动方面非常努力的领域。
正如我所说,我们目前在初创公司的积压工作比例较大。因此很难看到它在接下来的几个季度中急剧增加。但我确实认为,在接下来的几年里,随着我们的网站和患者数据战略的实施并且真正脱颖而出,我们不断改进流程,我们将能够提高燃烧率或进一步提高燃烧率。
但正如我所说,与此相反的是我们正在进行的肿瘤学工作,这项工作的复杂性以及在某种程度上我们所处的一些战略关系。工作确实发生了变化,并且确实比在更加生物技术类型的环境中流动的速度稍微慢一些,尽管生物技术环境可能会再次对抗这一点。而且这项工作往往会加快燃烧速度。
所以这个领域有很多看跌期权和看涨期权。我们当然看到了。当然,我们的活动正试图稳定它。近期,它可能会有点压力,但我认为从长远来看,我们可以向上推动它。这当然是我们的目标。
Jack Meehan
Great. Thank you, Steve.
非常好。 谢谢,史蒂夫。
会议主持员
Thank you very much. Ladies and gentlemen, just a reminder to ask one question for the time being due to the amount of questions remaining. The next one is from Tycho Peterson from JPMorgan. Please go ahead.
非常感谢你。 女士们,先生们,提醒我们暂时提出一个问题,因为剩下的问题数量很多。 下一个来自摩根大通的Tycho Peterson。 请继续。
第谷彼得森
Thanks. Can you provide an update on the patient engagement program that you launched in May, how that's tracking?
谢谢。 您能否提供您在5月份推出的患者参与计划的最新情况,该计划的跟踪情况如何?
史蒂夫卡特勒
The patient engagement program that we launched in May, Tycho, I'll be honest with you and say I'm not totally familiar with that or at least at my level. So I haven't got an update on it. I know we launched something and I know we are going out to patients. We are developing a patient portal, but -- and that's in place now or developing and being put in place. But I don't have a specific update on the progress we've made since May, I'm afraid.
我们在5月份推出的患者参与计划,Tycho,我会诚实地对你说,我并不完全熟悉或者至少在我的水平。 所以我还没有得到更新。 我知道我们推出了一些东西,我知道我们会去看病人。 我们正在开发一个患者门户网站,但是 - 现在已经到位或正在开发和实施。 但是,我担心自5月以来我们所取得的进展没有具体的最新消息。
第谷彼得森
I'll ask a different one then. On MMD, I know you have a couple of questions before, but can you talk a little bit about some of the new businesses that, that's opening up, in particular on the diagnostic front? I know you've flagged some codevelopment deals. And then, I know they had a collaboration with Sysmex. Is that still in place going forward?
那我会问另一个。 在MMD上,我知道你之前有过几个问题,但是你能谈谈一些新的业务吗?这些业务正在开放,特别是在诊断方面? 我知道你已经标记了一些代码开发交易。 然后,我知道他们与Sysmex合作。 这还在继续吗?
史蒂夫卡特勒
Certainly, in terms of the collaboration, I mean, we are in conversation with a couple of very substantial pharma companies who are looking to do lab refreshes. They do these, of course, on a regular basis every three or four years and we tend to be in there. But we have -- I think we've advanced further in these discussions than we have in the past, because of the specific expertise that the MMD guys bring to the table in terms of the genotyping.
The companion diagnostic testing is a big part of oncology drug development, so that's given us now the string to our bow in that front. So there's nothing signed, sealed and delivered in any of it this year, but we've advanced further and we are in fairly substantial discussion with as I say a couple of these companies and we feel pretty good about where we are on that front. So as I said, MMD has brought to us more than just P&L benefit although that's also an important part of it.
当然,就合作而言,我的意思是,我们正在与一些非常重要的制药公司进行对话,他们希望进行实验室更新。 当然,他们每三到四年定期做这些,我们往往会在那里。 但我们已经 - 我认为我们在这些讨论中的进展比过去更进一步,因为MMD人员在基因分型方面提出了具体的专业知识。
伴随诊断测试是肿瘤学药物开发的重要组成部分,所以我们现在给了我们在前面的弓形线。 所以今年没有任何签署,密封和交付,但我们已经进一步发展,我们正在进行相当实质性的讨论,正如我所说的几家公司,我们对这方面的情况感到非常满意。 正如我所说,MMD给我们带来的不仅仅是损益,尽管这也是它的重要组成部分。
第谷彼得森
Okay. I'll live with that. Thanks.
好的。 我会活着的。 谢谢。
会议主持员
Thank you very much. Our next question for today is from Dan Leonard from Deutsche Bank. Please go ahead.
非常感谢你。 我们今天的下一个问题是来自德意志银行的Dan Leonard。 请继续。
Dan Leonard
Thank you. So could you comment on your exposure to the various pharma mega mergers? It does seem like the pace of activity on the M&A front in pharma has accelerated here in 2019?
谢谢。 您是否可以评论您对各种制药巨头合并的风险? 在2019年,制药公司的并购活动似乎加速了吗?
史蒂夫卡特勒
Yeah. I'd say, overall, Daniel, we have limited exposure to it. There's one or two of those customers who are merging who we have obviously more work with than others. But I think as I've said before, even the ones that we do have some exposure to we find ultimately that they usually lead to more outsourcing, because there's a need to cut costs, reprioritize pipelines. And that tends to slow things down within the company and that can be the short-term consequence of these things, but ultimately, more dollars are outsourced.
So while I know we all get a little jazzed about consolidation within the pharma industry, my experience and I think the evidence is from an outsourcing perspective that ultimately they lead to more opportunity. So I remain optimistic as I said to the ones that we are exposed to -- or the one that we are exposed to and it really is not something I lie awake at night worrying about too much. We're positioned pretty well with both companies and we believe will be a part of their ongoing outsourcing strategy as they get together.
是啊。总的来说,丹尼尔,我们对它的接触有限。有一两个正在合并的客户,我们显然比其他客户更多地工作。但我认为,正如我之前所说的那样,即使是我们确实接触到的那些,我们最终也会发现它们通常会导致更多的外包,因为需要削减成本,重新确定管道的优先级。这往往会减缓公司内部的事情,这可能是这些事情的短期后果,但最终,更多的资金外包。
因此,虽然我知道我们都对制药行业内的整合感到有点兴奋,但我认为证据来自外包视角,最终会带来更多机会。因此,当我对那些我们所接触到的那些人 - 或者我们所接触到的那些人 - 所说的时候,我仍然保持乐观,这真的不是我在夜间醒着过度担心的事情。我们与两家公司的合作非常好,我们相信这些公司将在他们聚集在一起时成为他们持续外包战略的一部分。
Dan Leonard
Okay. Thank you.
好的。 谢谢。
会议主持员
Our next question for today is from the line of Dan Brennan from UBS. Please go ahead.
我们今天的下一个问题来自瑞银的Dan Brennan。 请继续。
丹布伦南
Great. Thanks for taking the questions, guys. I just have a question on all the news out of D.C. with all this drug price rhetoric, it seems to be getting louder and I'm just wondering you didn't flag it. But I'm just wondering, are you seeing any impact on decision-making today or would you expect if some of these changes actually get implemented that this could cause some impact on decision-making going forward? Thank you.
非常好。 谢谢你提出问题,伙计们。 我只是对D.C.的所有新闻都有一个问题,所有这些药物价格的言论,它似乎越来越大,我只是想知道你没有标记它。 但我只是想知道,您是否看到今天对决策制定有任何影响,或者您是否预计如果其中一些变更实际上可能会对未来的决策产生一些影响? 谢谢。
史蒂夫卡特勒
I think just taking the first part of the question, Dan. The answer is no. At the moment, we're not seeing any impact of the discussions. The drug price discussion well, they've been going on for years, haven't they, just perhaps at a greater intensity over the last six months to 12 months. But certainly, we haven't seen any direct impact on customers, on our discussions with customers in the last six months to 12 months.
Could they impact? Anything that impacts our customers' level of profitability or revenues can potentially impact us. I think that's an obvious statement. But it isn't something that -- in some ways, I believe there's pockets of opportunity there, because if drug -- if the pricing their revenue line gets impacted, they'll need to be even more efficient with their spend and I think there is certainly a case to be made for outsourcing and efficient outsourcing has been an even larger part of their R&D spend.
So while there's always potential challenges, I think there is potential opportunity there with some of the discussions they are having and if anything actually gets implemented. As we all know, there is a lot of talk and not a lot of action ultimately around drug pricing in the United States. And that's a situation that we are familiar with and I think will probably continue for a while.
So again, it's out there. It's something that we're aware of, but there is no immediate impact and I think there is potentially further opportunity for us down the line.
我想只是把问题的第一部分,丹。答案是不。目前,我们没有看到讨论的任何影响。药品价格讨论很好,它们已经持续多年,没有它们,可能在过去六个月到12个月内更加强烈。但当然,在过去六个月到12个月内,我们与客户的讨论没有看到任何直接影响。
他们会影响吗?任何影响客户盈利水平或收入的因素都可能对我们产生影响。我认为这是一个明显的陈述。但这不是什么 - 在某些方面,我相信那里有一些机会,因为如果药物 - 如果他们的收入线的定价受到影响,他们需要更高效的花费我认为对于外包肯定存在一个案例,高效的外包已经成为其研发支出中更大的一部分。
因此,虽然总是存在潜在的挑战,但我认为在那里有一些潜在的机会,他们正在进行一些讨论,如果有任何实际的实施。众所周知,美国有很多关于药物定价的谈话,而不是很多行动。这是我们熟悉的情况,我认为可能会持续一段时间。
再说一遍,它就在那里。这是我们所知道的,但没有立竿见影的效果,我认为我们可能会有更多的机会。
丹布伦南
Great. Thank you.
非常好。 谢谢。
会议主持员
Okay. And I'll now hand the call back to Steve for closing remarks.
好的。 我现在将电话交给史蒂夫发表结束语。
史蒂夫卡特勒
Okay. So, thank you, everyone, for listening in today. We're pleased that quarter two was another strong quarter for ICON, and we look forward to building on this progress throughout 2019, as we consolidate our position as the COO partner of choice in drug development. Thank you very much everyone.
好的。 所以,谢谢大家今天的收听。 我们很高兴第二季度是ICON的另一个强劲季度,我们期待在整个2019年巩固这一进步,因为我们巩固了我们作为药物开发首选首席运营官合作伙伴的地位。 非常感谢大家。
会议主持员
Ladies and gentlemen, that does conclude our conference for today. Thank you all for your participation. You may now disconnect.
女士们,先生们,今天的会议结束了。 谢谢大家的参与。 您现在可以断开连接。
相关问题
ICON plc 电话会议
ICON plc 财务报告
互联网券商的港股、美股开户教程
如果您对美股 或者 港股也感兴趣, 或者想要了解如何开户, 可以加我wechat: xiaobei060537 , 同时也可以拉您进美股交流群哦。
最后的最后 祝大家都有一个美好的投资生活哦。
大家也可以关注【美股指南】公众号, 即可获得《小白投资美股指南(雪球「岛」系列)》电子书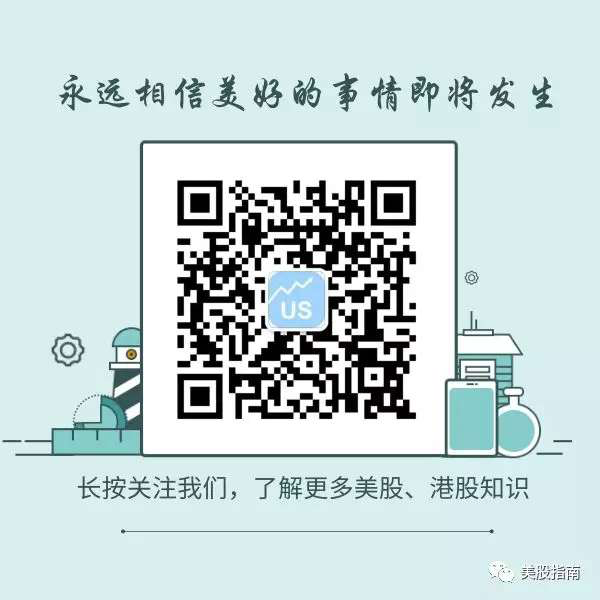 ---
写在最后
美股开户教程, 请查看
港股开户教程, 请查看
美股、港股入金教程, 请查看
美股、港股投资交流群, 请查看
美股、港股开户优惠汇总, 请查看
如何购买ICON plc股票
美股、港股付费交流群, 请查看
---
暂无回复。