FomentoEconómicoMexicano,S.A.B。 de C.V. (FMX) 首席执行官 Eduardo Padilla 在 2019年 第二季度业绩 - 收益电话会议记录
读者寄语: 不管是您想投资美股, 还是想投资港股, 保持好自己的心态是最重要的。特别在美股、港股市场拥有一套成熟的金融市场,市场鼓励长期持有,而不是短期的投机炒作。选择一个好的公司, 耐心的等待, 做时间的朋友。如果您想咨询美股开户、港股开户相关的问题, 或者您对美股、港股感兴趣可以添加微信交流: xiaobei060537
Fomento Económico Mexicano, S.A.B. de C.V. (NYSE:FMX) Q2 2019 Earnings Conference Call July 26, 2019 9:30 AM ET
FomentoEconómicoMexicano,S.A.B。 de C.V. (纽约证券交易所代码:[FMX])2019年第二季度收益电话会议2019年7月26日美国东部时间上午9:30
公司参与者
Eduardo Padilla - Chief Executive Officer
Juan Fonseca - Vice President, Investor Relations
Eduardo Padilla - 首席执行官
Juan Fonseca - 投资者关系副总裁
电话会议参与者
Luca Cipiccia - Goldman Sachs.
Benjamin Theurer - Barclays
Antonio Gonzalez - Credit Suisse
Alan Alanis - UBS
Robert Ford - Bank of America
Alex Robarts - Citigroup
Leandro Fontanesi - Bradesco
Alvaro Garcia - BTG
Luca Cipiccia - 高盛。
Benjamin Theurer - 巴克莱
Antonio Gonzalez - 瑞士信贷
Alan Alanis - 瑞银集团
罗伯特福特 - 美国银行
Alex Robarts - 花旗集团
Leandro Fontanesi - 布拉德斯科
Alvaro Garcia - BTG
会议主持员
Good morning, and welcome, everyone, to FEMSA Second Quarter 2019 Financial Results Conference Call. All lines have been placed on mute to prevent any background noise. After the presentation, there will be a question-and-answer session.
During this conference call, management may discuss certain forward-looking statements concerning FEMSA's future performance and should be considered as good faith estimates made by the company. These forward-looking statements reflect management expectations and are based upon currently available data. Actual results are subject to future events and uncertainties which can materially impact the company's actual performance.
At this time, I would now turn the conference over to Eduardo Padilla, FEMSA's Chief Executive Officer. Please go ahead.
大家早上好,欢迎大家参加FEMSA 2019年第二季度财务业绩电话会议。 所有线路都已静音以防止任何背景噪音。 演讲结束后,会有一个问答环节。
在本次电话会议中,管理层可能会讨论有关FEMSA未来业绩的某些前瞻性陈述,并应被视为公司做出的善意估计。 这些前瞻性陈述反映了管理层的期望,并以现有数据为基础。 实际结果受未来事件和不确定因素的影响,这可能会对公司的实际业绩产生重大影响。
在这个时候,我现在将会议转交给FEMSA的首席执行官Eduardo Padilla。 请继续。
Eduardo Padilla
Good morning everyone and welcome to FEMSA's second quarter 2019 results conference call. Juan Fonseca and Maria Dyla Castro are also with us today. As we usually do, we will focus the call on the consolidated figures of FEMSA and on FEMSA Comercio's results as many of you probably had the opportunity to participate in Coca-Cola FEMSA's conference call yesterday.
FEMSA delivered solid results in the second quarter which was an interesting one from calendar standpoint. We have tailwinds from the Holy Week shift in April as well as the comparison base from last year's World Cup that began in June.
However, a key positive theme across most of our operations was one of strong revenue growth driven by healthy pricing that in turn allows to deliver margin expansion at FEMSA Comercio Proximity and Fuel Divisions.
At the Health Division, our Mexican operation continued to perform well, but we -- we were overshadowed by the soft results and unfavorable foreign exchange dynamics in Chile, while Colombia continued to expand and we were happy to close the acquisition of GPF in Ecuador in the quarter. For its part, Coca-Cola FEMSA also achieved strong topline growth in most of these markets which then flowed down the income statement.
Moving on to discuss FEMSA consolidated quarterly numbers. Total revenues during the second quarter increased 9.4% and income from operations increased 8.3%. On organic basis, total revenues increased 6.7% and income from operations rose 6.6%.
Net income decreased 26% as increase in our income from operations did not fully offset our foreign exchange loss related to FEMSA dollar-denominated cash balance. In terms of our consolidated net debt position, during the second quarter, it increased by approximately Ps.6 billion compared to the previous quarter to reach a level of Ps.46 billion at the end of June, mainly reflecting the dividends paid in the month of May.
Moving on to discuss our operations and beginning with FEMSA's Comercio Proximity Division. We opened 375 new -- net new OXXO stores during the second quarter, reaching 1,312 net store openings for the last 12 months. This figure includes new stores in Mexico, Colombia, Chile, and Peru.
Revenues for the division increased 11.3% on organic basis. Revenues grew -- in organic basis, revenues grew 11%. OXXO same-store sales in Mexico were up 6.2%, driven by a 7.5% increase in average customer ticket, partially offset by a 1% decrease in store traffic.
If we look at the first six months of the year in order to isolate the impact of the Holy Week calendar shift, we were up 4.8% right in line with our long-term mid-single-digit expectations.
In terms of the composition of the same-store sales, during the quarter, we saw meaningful price increases in some of our larger destination categories such as soft drinks, cigarettes, and coffee which helped drive the average figure up. At the same time, we are seeing increasingly cautious consumers that are adjusting their purchasing patterns in ways that are still hard to read.
大家早上好,欢迎参加FEMSA 2019年第二季度业绩电话会议。 Juan Fonseca和Maria Dyla Castro今天也和我们在一起。正如我们通常所做的那样,我们将重点关注FEMSA的综合数据以及FEMSA Comercio的结果,因为很多人可能有机会参加昨天的可口可乐FEMSA电话会议。
FEMSA在第二季度取得了可靠的成果,从日历的角度来看这是一个有趣的结果。我们从四月的圣周转变以及去年六月开始的世界杯的比较基础中获得了顺风。
然而,我们大多数业务的一个关键积极主题是健康定价带来的强劲收入增长,这反过来又可以实现FEMSA Comercio Proximity和Fuel Division的利润扩张。
在卫生部门,我们的墨西哥业务继续表现良好,但我们 - 智利的软结果和不利的外汇动态使我们蒙羞,而哥伦比亚继续扩大,我们很高兴关闭在厄瓜多尔收购GPF。本季度。就其本身而言,可口可乐FEMSA在大多数这些市场中也实现了强劲的收入增长,然后流入损益表。
继续讨论FEMSA合并的季度数字。第二季度总收入增长9.4%,运营收入增长8.3%。在有机基础上,总收入增长6.7%,运营收入增长6.6%。
由于我们的经营收入增加并未完全抵消与FEMSA以美元计价的现金余额相关的外汇损失,净收入减少26%。就我们的综合净负债头寸而言,在第二季度,与上一季度相比增加了约6亿比索,达到6月底的46亿比索,主要反映了本月支付的股息五月
继续讨论我们的运营,并从FEMSA的Comercio Proximity Division开始。我们在第二季度开设了375家新网OXXO新店,过去12个月净开店数达到1,312家。这一数字包括墨西哥,哥伦比亚,智利和秘鲁的新店。
该部门的收入按有机基准增长11.3%。收入增长 - 以有机为基础,收入增长11%。 OXXO在墨西哥的同店销售额增长了6.2%,这得益于平均客户门票增加7.5%,部分被店铺流量减少1%所抵消。
如果我们看一年中的前六个月是为了隔离圣周日历变化的影响,那么我们的上涨4.8%符合我们的长期中期单位数预期。
就同​​店销售的构成而言,在本季度,我们看到一些较大的目的地类别(如软饮料,香烟和咖啡)的价格大幅上涨,这些都推动了平均价格上涨。与此同时,我们看到越来越谨慎的消费者正在以难以阅读的方式调整购买模式。
Moving down the income statement, gross margin expansion was again strong at 180 basis points, reflecting sustained growth of financial services; number two, positive trends in our commercial income activity; and number three, more efficient promotional programs with key supplier partners.
Income operations increased 15.4%. On organic basis, it increased 14.2%. Operating margin expanded by 30 basis points, reflecting the gross margin growth I just described. Partially offset by number one, the continuing strengthening of our compensation structure in a tight labor market including the gradual shift for commission-based store teams to employee-based teams; and number two, higher secure cash handling costs driven by increased volume and higher operational costs.
For a change energy cost did not put pressure on our profitability during the quarter, but rather became a mother source of relief as we continue to increase the number of stores that are now getting their [Indiscernible] from wind sources reaching more than 50% of the total store base in Mexico.
Moving on to FEMSA Comercio's Health Division, we added 61 drugstores across our legacy territories including a small acquisition in Colombia. When we include the consolidation of Corporación GPF in Ecuador by the end of June, we have 3,061 units across our territories, representing the addition of 810 total net new stores for the last 12 months. Total revenues increased 13.9% but organic revenues were basically flat. Same-store sales decreased on average of 2.6% reflecting a significant negative currency effect from appreciation of the Mexican peso relative to the Chilean and Colombian pesos.
Gross margin contracted by 80 basis points in the second quarter reflecting number one a tough comparison base in operations in South America, where gross margin expanded above trend in 2018; number two, new pricing regulations in Colombia; and number three, increased promotional activity in Chile.
Operating margin contracted by 70 basis points as cost efficiencies and tight expense control across our legacy territories were more than offset by the consolidation of GPF, which has a relatively high operating expense structure.
For its part FEMSA Comercio Fuel Division added one gas station during the second quarter to reach 541 units at the end of June, and 42 net new service stations for the last two months, representing an 8% year-over-year increase in our OXXO GAS network.
Same-station sales remained stable in the second quarter and gross margin was 9.8% while operating margin reached 2.3% of total revenues. Operating expenses increased almost 33% above revenues, reflecting improved compensation levels for our in-station personnel as well as expenses related to the transition of our stations to the OXXO GAS banner.
Finally, moving on briefly to Coca-Cola FEMSA. As John highlighted in the conference call yesterday, they were able to leverage their operational spend to drive revenues across market and generally offset cost pressures, with a particular focus on the resilience of the Mexico franchise as well as the steadily improving Brazil. If you weren't able to participate in the call, you can access a replay of the webcast for additional details on the results.
下调利润表,毛利率再次强劲增长180个基点,反映了金融服务的持续增长;第二,我们商业收入活动的积极趋势;与关键供应商合作伙伴一起提供更有效的促销计划。
收入业务增长15.4%。在有机基础上,它增长了14.2%。营业利润率增长了30个基点,反映了我刚才描述的毛利率增长。在一个紧张的劳动力市场中,我们的薪酬结构不断加强,包括委员会店铺团队逐渐转向员工队伍;第二,更高的安全现金处理成本,这是由于销量增加和运营成本增加所致。
对于变化而言,能源成本并未对本季度的盈利能力造成压力,而是成为母亲的救济来源,因为我们继续增加现在从风力发电机构获得[Indiscernible]的商店数量达到50%以上墨西哥的商店总数。
继续前往FEMSA Comercio的健康部门,我们在我们的遗留地区增加了61家药店,包括在哥伦比亚进行的一次小型收购。当我们在6月底之前在厄瓜多尔纳入CorporaciónGPF的合并时,我们在我们的地区拥有3,061个单位,在过去的12个月中新增了810个新店。总收入增长了13.9%,但有机收入基本持平。同店销售额平均下降2.6%,反映出墨西哥比索升值相对于智利和哥伦比亚比索的负面货币影响。
第二季度毛利率收缩80个基点,反映出南美业务的第一名是强劲的比较基数,2018年毛利率超过趋势;第二,哥伦比亚的新定价规定;第三,增加了智利的促销活动。
由于成本效率和我们传统地区的严格费用控制,运营利润率缩减了70个基点,而GPF的整合则相对较高,而GPF的运营费用结构相对较高。
就其本身而言,FEMSA Comercio Fuel Division在第二季度增加了一个加油站,在6月底达到541个单位,过去两个月增加了42个新的加油站,比我们的OXXO增加了8% GAS网络。
同站销售在第二季度保持稳定,毛利率为9.8%,而营业利润率达到总收入的2.3%。营业费用比收入增加了近33%,这反映了我们的车间人员薪酬水平的提高以及与我们的车站向OXXO GAS旗帜过渡相关的费用。
最后,简要介绍一下可口可乐FEMSA。正如约翰昨天在电话会议上强调的那样,他们能够利用其运营支出来推动市场收入并普遍抵消成本压力,特别关注墨西哥特许经营的弹性以及稳步提升的巴西。如果您无法参加通话,则可以访问网络广播的重播,以获取有关结果的其他详细信息。
Summing up, our second quarter results were robust particularly considering consumer environment in our key Mexican market that is gradually becoming more uncertain. As always, we will continue to focus on the things that we can control and executing our strategy across all business units.
And with that, we can now turn the call for your questions. Operator?
总而言之,我们的第二季度业绩强劲,特别是考虑到墨西哥主要市场的消费者环境逐渐变得更加不确定。 与往常一样,我们将继续专注于我们可以控制的事项,并在所有业务部门执行我们的战略。
有了这个,我们现在可以转移你的问题。操作?
问答环节
[Operator Instructions] And we will take our first question from Luca Cipiccia with Goldman Sachs.
[操作员说明]我们将从Luca Cipiccia和Goldman Sachs提出我们的第一个问题。
Luca Cipiccia
Hi, good morning, Eduardo, Juan. Thanks for the question. I'll start with the more obvious one maybe regarding Mexico and the OXXO same-store sales breakdown. I was a little surprised, even though I guess, it came ahead on aggregate, but I was a little bit surprised about the traffic number in light of a couple of things. I mean, the base was not challenging, it was – but not that high. And then we heard over the last couple of days, a few very positive comments I think yesterday from ABI in terms of the rollout of their portfolio, as well as earlier I think Arca singled out the convenient channel as outperforming at least in their category.
So in the context of some of these mixed signals that we keep hearing from companies in the second quarter in Mexico, I was hoping you could spend a little bit of time on expanding on that dynamic traffic fee ticket and how you see that also playing out in the rest of the year. And then related to this, also the store openings, they came a little short of our expectations, just see if there's anything about the freezing or the timing for OXXO during the year. And on the gas stations, it's the second quarter in a row that you only opened one. Is there anything we should read into that? Thank you.
嗨,早上好,Eduardo,Juan。谢谢你的提问。我将从墨西哥和OXXO同店销售细分中可能更明显的开始。我有点惊讶,尽管我猜,它在总体上取得了成功,但是由于一些事情,我对交通数量感到有些惊讶。我的意思是,基地没有挑战性,它是 - 但不是那么高。然后我们在最近几天听到了一些非常积极的评论,我认为他们昨天从ABI推出他们的投资组合,以及早些时候我认为Arca选择了方便的频道,至少在他们的类别中表现优异。
因此,在墨西哥第二季度我们不断听到公司的一些混合信号的背景下,我希望你可以花一点时间来扩大这个动态交通费票,以及你怎么看也玩在今年剩下的时间里。然后与此相关,也是商店开业,他们的预期有点短暂,只是看看有什么关于冻结或OXXO在一年中的时间。在加油站,这是你连续第二个季度只打开一个。有什么我们应该读到的吗?谢谢。
Juan Fonseca
Hey, Luca, this is Juan. You're not leaving any questions for the other analysts.
嘿,卢卡,这是胡安。 你不会给其他分析师留下任何问题。
Luca Cipiccia
They are also making – one.
他们也在制作 - 一个。
Juan Fonseca
That's okay. That's okay. Now let's take them one at a time. I think on the ticket versus traffic question. I would say a couple of things. I mean, we mentioned in the release and Eduardo's opening remarks how pricing plays an important role in the dynamic, right? We talked about some of these not only large categories for OXXO, but also the categories that basically draw people to the store, the destination category such as soft drinks, cigarettes, and coffee, all of which took meaningful amounts of pricing. And this of course jives very well with what John described yesterday John Constantino.
So you're seeing these big CPG companies taking the opportunity to use the pricing lever in a meaningful way. And this – when you try to get into the mind of the consumer, if your main reason for – for your visit to the store is going to cost you significantly more money then maybe you begin to adjust your decision in terms of how many times are you going to visit the store or how you split your purchases into a number of times during the day or maybe how you undo some of those splitting of purchases, right?
I think you mentioned in your question, mixed messages and I also think that's part of it. I mean, when you look at the data and you look at ANTAD [ph] data or categories, you're seeing some things like apparel doing very well, but autos are contracting. So it's not clear whether consumers are privileging kind of big ticket items at the expense of others. I think there's a lot of moving pieces quite frankly. I think, if we just look at the narrow kind of little window of OXXO, the best explainer of what happened during the quarter is -- has to do with these big price increases being taken on the part of these large categories. But it's not a completely clear answer and so I apologize for that. But even internally, we are -- have a number of different theories. Are people going to -- as people see kind of the clouds darkening a little bit on the horizon, are they really already adjusting their patterns? Or is this kind of more of a blip and in the third quarter we're going to have a slightly different story?
没关系。没关系。现在让我们一次拿一个。我想在机票与交通问题上。我会说几件事。我的意思是,我们在发布和Eduardo的开场白中提到定价如何在动态中发挥重要作用,对吗?我们谈到了其中一些不仅是OXXO的大类,而且基本上吸引人们到商店的类别,目的地类别,如软饮料,香烟和咖啡,所有这些都采取了有意义的定价。这当然与John昨天约翰康斯坦丁所描述的内容非常吻合。
因此,您将看到这些大型CPG公司借此机会以有意义的方式使用定价杠杆。而这一点 - 当你试图进入消费者心中时,如果你的主要原因 - 为了你的商店访问会花费你更多的钱,那么你可能会开始根据多少次来调整你的决定你打算去商店看看,或者你如何在一天中分开你的购买次数,或者你可能会如何解除其中的一些购买行为,对吧?
我想你在你的问题中提到了混合信息,我也认为这是其中的一部分。我的意思是,当您查看数据并查看ANTAD [ph]数据或类别时,您会看到服装表现非常好,但汽车正在收缩。因此,目前尚不清楚消费者是否会以牺牲他人为代价来获得大件物品的特权。我认为坦白地说有很多动人的作品。我想,如果我们只看一下OXXO这个狭窄的小窗口,那么本季度发生的事情的最佳解释是 - 与这些大类别的这些大幅提价有关。但这不是一个完全明确的答案,所以我为此道歉。但即使在内部,我们 - 有许多不同的理论。人们会去 - 因为人们看到云层在地平线上有点变暗,他们真的已经调整了他们的模式吗?或者这是一种昙花一现,在第三季度我们会有一个略有不同的故事?
Eduardo Padilla
We have also an index where we measure ourselves compared with the big-box retailers and to see how -- really how much pricing we're taking, we're price competitive or we're less price competitive than we were in the past. And by also doing really our price index comparison with the big-box retailers, we are in a better position by two basis points compared with this index that we have.
我们还有一个指数,我们衡量自己与大型零售商的比较,看看我们的定价是多少,我们的价格具有竞争力,或者我们的价格竞争力比过去低。 通过与大型零售商进行真正的价格指数比较,与我们的指数相比,我们处于更好的位置两个基点。
Juan Fonseca
By 2%, right?
2%,对吗?
Eduardo Padilla
By 2% which is -- in a way we are very competitive according to our index to the big-box retailers but as -- it's really -- some of them are -- of the CPGs are taking price increases.
根据我们对大型零售商的指数,我们在某种程度上非常具有竞争力,但实际上 - 其中一些是 - 其中一些CPG正在提高价格。
Juan Fonseca
Yes. Now you were asking about the phasing of the openings. Is that what the second part of your question?
是。 现在你问的是开口的分阶段。 那是你问题的第二部分吗?
Luca Cipiccia
Yes. I had a question about OXXO and maybe on the gas station, but I'm happy to leave that for the next people if you like.
是。 我有一个关于OXXO的问题,也许还有加油站的问题,但如果你愿意,我很乐意留给下一个人。
Juan Fonseca
No. Let me just -- I will talk a little bit about the gas stations. Certainly, the start of the year was complicated as you remember in terms of the supply chain disruptions and all of that. And I think it made everybody a little bit more cautious about deploying capital or going through the pace of expansion. But I would say right now, it has more to do with -- there's a regulatory component when you're going to add new gas stations. You need approvals from a number of regulators and those organisms are not yet back to kind of normal functioning, right within the transition, within the moving pieces of the entities that govern this industry.
Some of the people that have to look at these and kind of sign the approval are not at their desks, right? And so, we're having to deal with that. But our expectation for the second half is that we're going to pick up the pace. I don't think we're going to get to the original numbers that we have put out there. I mean at the beginning of the year, we were talking about maybe 80 to 100 additions. I think that's clearly not going to happen. But if we do pick up the pace in the second half, then maybe we can have 50 new ones for 2019 when it's all said and done. So, I do think, we're kind of moving back to normal, but we do depend on these entities to help us.
不,请允许我 - 我会谈谈加油站。当然,从供应链中断和所有这些方面来看,今年的开始很复杂。而且我认为这让每个人对部署资本或加快扩张步伐都更加谨慎。但我现在要说的是,它还有更多的关系 - 当你要增加新的加油站时,有一个监管部分。您需要获得许多监管机构的批准,并且这些生物体尚未恢复正常运作,正好在过渡期内,在管理该行业的实体的移动部分内。
一些需要查看这些并且签署批准的人不在他们的办公桌旁,对吧?所以,我们必须处理这个问题。但我们对下半年的预期是我们将加快步伐。我认为我们不会达到我们在那里提供的原始数字。我的意思是在今年年初,我们谈论的可能是80到100个。我认为这显然不会发生。但是,如果我们确实在下半年加快步伐,那么也许我们可以在2019年完成50个新的时间。所以,我认为,我们正在恢复正常,但我们依靠这些实体来帮助我们。
Eduardo Padilla
Also I might add that the current environment with the energy sector in Mexico is kind of a difficult one because now -- before it seemed that we have very clear what the Comisión Reguladora de Energía played and what Pemex played. Now things are a little bit more cumbersome. And permits are not flowing the way they were in the past and so that's inhibiting opening up a new gas stations in Mexico. And we are not the only ones that are a little bit constipated in the process.
我还想补充一点,目前墨西哥能源部门的环境有点困难,因为现在看来我们已经非常清楚ComisiónReguladoradeEnergía所扮演的角色以及Pemex所扮演的角色。 现在事情有点麻烦了。 许可证不像过去那样流动,因此禁止在墨西哥开设新的加油站。 而且我们并不是唯一在这个过程中有点便秘的人。
Juan Fonseca
That's a good point. I mean it affects everyone pretty much at this point.
那是个很好的观点。 我的意思是它在这一点上影响了每个人。
Luca Cipiccia
Understood. Thank you. Thanks for the answers.
了解。 谢谢。 谢谢你的回答。
会议主持员
And your next question comes from the line of Benjamin Theurer with Barclays.
而你的下一个问题来自Benjamin Theurer和Barclays的合作。
Benjamin Theurer
Hey, good morning and thank you very much for taking my question. Just on the Health Division, so first of all thank you very much for all the details you laid out in the press release and in your remarks this morning on why you saw some margin pressure. Now can you share some commentary on what you think going forward in terms of profitability considering the pricing regulation in Colombia and all the promotional activity in Chile and how the acquisition of the Ecuador business is going to roll out in terms of synergies? What do expect on it? And a little bit of your outlook on profitability on the Health Division that would be my one question. Thanks.
嘿,早上好,非常感谢你提出我的问题。 就在卫生部门,所以首先非常感谢你在新闻稿和今天早上的评论中提出的所有细节,为什么你看到了一些利润压力。 考虑到哥伦比亚的定价监管以及智利的所有促销活动以及厄瓜多尔业务的收购将如何在协同效应方面展开,您现在可以就盈利能力方面的想法分享一些评论吗? 对它有什么期望? 还有一点你对健康部门盈利能力的看法,这将是我的一个问题。 谢谢。
Eduardo Padilla
Let me start with the Ecuador acquisition. We are very -- we move -- we promote one of the main guys in the Chilean health -- drugstore division to head the Ecuador effort. And really I think it's taking less time to come up with better negotiations than we -- with the suppliers. But in the other -- taking control of the company and coming up with a new culture and new way of thinking because the family was very much involved and not all the members of the family worked together, so I think that is going to take some time and effort to put it -- that company as a team. And I think we're doing -- we're making the right fix. I don't know if you want to add anything.
让我先谈谈厄瓜多尔的收购。 我们非常 - 我们搬家 - 我们推动智利健康药店部门的一个主要人员领导厄瓜多尔的努力。 而且我认为与供应商签订更好的谈判所需的时间比我们更少。 但另一方面 - 控制公司并提出新的文化和新的思维方式,因为家庭非常积极参与而不是所有家庭成员一起工作,所以我认为这将需要一些 投入时间和精力 - 该公司作为一个团队。 而且我认为我们正在做 - 我们正在做出正确的解决方案。 我不知道你是否想要添加任何东西。
Juan Fonseca
Yes. Ben, this is Juan. I would just add, when we look at our different territories on the Health Division, clearly, the benchmark in terms of profitability is Chile and it's also the one that has the strongest competitive position and it's the most integrated vertically in terms of distribution. And that's an operation that is delivering something in the neighborhood of 7% EBITDA margins. Obviously, when you look at Mexico, which is much smaller even though in terms of number of units it's large.
But in terms of the revenue and the level of integration and the market share quite frankly, there's a big gap to kind of narrow and eventually hopefully close over the years to try to get to the levels of Chile. And I think to Eduardo's point, I mean in Ecuador, the company we acquired has a strong competitive position, but it's not an integrated player. And I think some of these benefits of scale should begin to materialize. I mean, if you look at the whole Health Division -- and some of the scale is local, but maybe a little bit of a scale can be for the whole company.
I mean, if you're dealing with big pharma companies and you now have more than 3,000 drug stores across the region that should help get some of those benefits to each and every one of the units With 3,000 stores all of a sudden we're probably one of the if not the largest player in the region. So hopefully, those benefits begin to accrue to the Ecuadorian franchise and we can bring all the levels of profitability closer to the Chilean benchmark.
是。本,这是胡安。我想补充一点,当我们看看健康部门的不同地区时,显然,盈利能力的基准是智利,它也是具有最强竞争地位的基准,而且在分销方面是最垂直的。这是一项提供7%EBITDA利润率附近运营的业务。显然,当你看到墨西哥时,即使在单位数量方面,墨西哥也要小得多。
但坦率地说,就收入和整合水平以及市场份额而言,这种差距有很大的差距,并且最终有望在多年来接近达到智利的水平。而且我认为Eduardo的观点,我的意思是在厄瓜多尔,我们收购的公司具有强大的竞争地位,但它不是一个综合的参与者。我认为规模的一些好处应该开始实现。我的意思是,如果你看一下整个卫生部门 - 而且一些规模是本地的,但也许整个公司可能会有一点规模。
我的意思是,如果你正在与大型制药公司打交道,而你现在在该地区拥有超过3,000家药店,这些药店应该有助于为每个单位提供一些好处。我们突然间有3,000家店铺可能是该地区最大的球员之一。所以希望这些好处开始在厄瓜多尔的特许经营中产生,我们可以使所有的盈利水平更接近智利的基准。
Benjamin Theurer
Okay. So -- but fair to assume that obviously with integration cost and the lower level of that profitability, we should expect some of that pressure we've seen in the second quarter to just persist let's call it for the rest of the year until you actually start seeing some of the benefits into next year, correct?
好的。 所以 - 但公平地假设显然有整合成本和较低的盈利水平,我们应该期待我们在第二季度看到的一些压力只是持续让我们在今年剩下的时间里称之为直到你实际上 开始看到明年的一些好处,对吗?
Juan Fonseca
I think that's a fair base case, yes.
我认为这是一个公平的基础案例,是的。
Benjamin Theurer
Okay. Perfect. Thank you very much.
好的。 完善。 非常感谢你。
Juan Fonseca
What should not be -- I mean, another part of what we discussed on the Health Division of course had to do with the currency impact. And of course, Chile is two-thirds of the division at this point and we did see a double-digit weakening of the Chilean peso versus the Mexican peso. And so, hopefully, that does not turn into a rest-of-the-year type of thing.
不应该 - 我的意思是,我们在卫生部门讨论的另一部分当然与货币影响有关。 当然,智利目前占该部门的三分之二,我们确实看到智利比索与墨西哥比索相比有两位数的减弱。 因此,希望这不会成为年度其他类型的事情。
Benjamin Theurer
Yes. We leave that with someone else to try to forecast it. Thank you very much.
是。 我们与其他人一起试图预测它。 非常感谢你。
Eduardo Padilla
Fair enough.
很公平。
Juan Fonseca
Thank you.
谢谢。
Benjamin Theurer
Thanks.
谢谢。
Juan Fonseca
Thank you.
谢谢。
会议主持员
Your next question comes from the line of Antonio Gonzalez with Credit Suisse.
你的下一个问题来自于与瑞士信贷的Antonio Gonzalez的合作。
Antonio Gonzalez
Hi, good morning, Juan and Eduardo. Thank you for taking my question. I wanted to ask about the margins at OXXO. Obviously, you called out many of the elements that helped gross profit-wise this quarter, the services and commercial income and so forth. And what I wanted to ask -- I do think there is a change in trend, right? I mean, margins have been flattish basically since 2016 or perhaps even slightly down in some quarters. And now when you look at the first semester, there is a meaningful improvement right?
So I wanted to ask first, what's the individual contribution from the beer that you're getting from Modelo, perhaps not just traffic-wise but also is it helping in terms of commercial income meaningfully yet or that is not the case. Or from the other drivers that you've been mentioning for several quarters now, is there one that suddenly the contribution is more meaningful I don't know services is more meaningful than before or your efficiency in the promotional programs? Is there anything that suddenly changed driving what appears to be this inflection point now? Thank you.
嗨,早上好,Juan和Eduardo。谢谢你提出我的问题。我想问一下OXXO的利润率。显然,你在本季度提出了许多帮助毛利润的因素,服务和商业收入等等。而我想问的是 - 我确实认为趋势有变化,对吧?我的意思是,自2016年以来利润基本持平,或者甚至在某些季度略微下降。现在,当你看第一学期时,有一个有意义的改进吗?
所以我想首先问一下,你从Modelo获得的啤酒的个人贡献是什么,也许不仅仅是交通方面,而且还有助于商业收入方面有意义或者情况并非如此。或者你现在已经提到了几个季度的其他司机,是否有一个突然之间的贡献更有意义我不知道服务比以前更有意义还是你在促销计划中的效率?现在有什么东西突然改变了驾驶似乎是这个拐点吗?谢谢。
Eduardo Padilla
Hello, Antonio this is Eduardo. Let me start with the Modelo and with the beer category. We don't expect to come up with better margins in the beer category. What we expect really is to come up with better revenue. And it is taking more time than we thought because there's a learning curve of how connected we are with Heineken and how disconnected we are with Modelo.
It would take time to connect the systems, to connect the stores and really to set up word of mouth that we are already now selling Modelo bottles in our stores. I think by -- in the second semester these 25 -- this quarter -- this -- 25% of the stores that already have Modelo on it. I think we will understand much better what the effect of that in the second semester. And -- but I will clarify that we don't expect really more margin what we expect really is more non-margin percentage wise, we expect more revenue in those stores.
你好,安东尼奥,这是爱德华多。 让我先从Modelo和啤酒类别开始。 我们不希望在啤酒类别中获得更好的利润。 我们真正期望的是获得更好的收入。 而且它花费的时间比我们想象的要多,因为我们与喜力之间的联系以及我们与Modelo的联系方式有一个学习曲线。
这需要时间来连接系统,连接商店,真正建立口碑,我们现在已经在我们的商店出售Modelo瓶。 我认为 - 在第二学期这25个 - 本季度 - 这25%的商店已经拥有Modelo。 我想我们会更好地理解第二学期的影响。 而且 - 但我会澄清一点,我们并不期望实际上更多的保证金,我们预计非保证金比例更高,我们预计这些商店会有更多收入。
Juan Fonseca
Yeah I would just add Antonio, this Juan. I think Eduardo was talking about gross margin right? So it's not that we're going to get significantly lower gross margin or better gross margins for Modelo.
However, further down in the income statement from an operating leverage standpoint -- as you know the operating margin is very sensitive to sales. So if you sell a lot more then it's going to manifest itself down in the operating margin.
Now to Eduardo's other comments this is -- it's way too early right? I mean we've only had Guadalajara, Morelia and San Luis for -- since April and the value of Mexico for a month. So clearly I think what you referred to in terms of the trends that we've been seeing for the last few quarters have more to do with the gathering momentum of the commercial income from other suppliers ex beer or kind of the status quo with Heineken in the previous quarters.
You're talking about gradual improvement further down the income statement when you talk about electricity costs that really manifested itself this quarter where we had mentioned a few months ago, how during 2019 we're going to see significant increases in how many of our stores were getting their energy from the wind farms and how we expected there to be a cost advantage.
And now we -- the last data point that we have is, we have 57% of the stores in Mexico getting the energy from wind. And so for the first time in a long time, energy is actually not a drag but rather a tailwind in terms of SG&A. I think when we talk about cash handling, it continues to be a pain point but by a little bit less than it was in recent quarters as we address through several different strategies, how to mitigate the pain from the cartelization if you will of suppliers on that line item.
So I think it's been building and it's more structural than just kind of oversimplifying and saying yes well the beer thing is going great, which it is by the way. But I don't think it's -- I don't think we've seen the impact from that in the numbers just yet.
是的,我只想添加安东尼奥,这个胡安。我认为Eduardo正在谈论毛利率吗?因此,并不是说我们将获得明显更低的Modelo毛利率或更好的毛利率。
然而,从运营杠杆的角度来看,收益表中的进一步下行 - 正如您所知,营业利润率对销售非常敏感。因此,如果你卖出更多,那么它将在运营利润率中显现出来。
现在对Eduardo的其他评论来说 - 这太早了吗?我的意思是我们自4月以来只有瓜达拉哈拉,莫雷利亚和圣路易斯以及墨西哥一个月的价值。很明显,我认为你所提到的过去几个季度我们所看到的趋势更多地与其他供应商啤酒的商业收入的增长动力有关,或者与喜力的现状有关。前几个季度。
当你谈到几个月前我们曾提到过的本季真正体现的电费时,你谈论的是收益表中的逐步改善,在2019年我们将看到我们的商店数量有多大增长他们从风电场获得能量,以及我们如何期望在那里获得成本优势。
现在我们 - 我们拥有的最后一个数据点是,我们有57%的墨西哥商店从风中获取能量。因此,在很长一段时间内,能量实际上并不是一种拖累,而是SG&A的顺风。我认为,当我们谈论现金处理时,它仍然是一个痛点,但比最近几个季度稍微少一些,因为我们通过几种不同的策略来解决,如果你愿意的话,如何减轻卡特尔化的痛苦该订单项。
所以我认为它一直在建设,而且它更具结构性,而不仅仅是过于简单化,并且说好的啤酒产品很棒,顺便说一下。但我认为不是 - 我认为我们还没有看到数字的影响。
Antonio Gonzalez
Okay that's very clear. And I guess it's too early to give guidance for next year. So for -- just to -- on the drivers that you're referring to Juan are commercial income increased costs and cash handling being less of a headwind, right? And then beer will come at some point. So do you think that for the next, I don't know, 12 months, 24 months if it's sustainable to be above your long-term guidance of 10 bps to 20 bps margin expansion at OXXO?
好的,非常清楚。 我想现在为明年提供指导还为时过早。 因此,对于你所指的胡安的司机而言,商业收入增加了成本,现金处理不再是逆风,对吧? 然后啤酒会在某个时刻出现。 所以你认为,对于下一个,我不知道,12个月,24个月是否可持续超过你在OXXO 10个基点到20个基点的利润率扩张的长期指导?
Juan Fonseca
I mean, you know us. You're not going to get me on the record saying that we're going to do 30 basis points on a sustainable basis. But let's call it -- let's stick to the guidance, and then let's assume we have a little bit of upside risk.
我的意思是,你了解我们。 你不会让我记录在案,说我们将在可持续的基础上做30个基点。 但让我们称之为 - 让我们坚持指导,然后让我们假设我们有一点上行风险。
Antonio Gonzalez
Yeah. Fair enough. Thank you.
是啊。 很公平。 谢谢。
Juan Fonseca
Thank you, Antonio.
谢谢,安东尼奥。
会议主持员
Next question comes from the line of Alan Alanis with UBS.
接下来的问题来自艾伦·艾拉尼斯与瑞银集团的合作。
Alan Alanis
Thank you so much. A lot of the questions that I wanted to cover have been asked, but let me ask you something in the other division. I mean, and here's the specific question. When you add the EBITDA of Coca-Cola FEMSA plus the EBITDA of OXXO of the FEMSA Comercio, there's a difference with the consolidated EBITDA and that's coming from your logistics business and your distribution business. And according to my numbers, if this is right, we saw a big increase year-over-year on the EBITDA of this other businesses not so much in the revenue side, but yes on the EBITDA. Could you explain what happened in the profitability year-over-year of the other business units? And could you just provide Eduardo, Juan some color in terms of how you're thinking about growing these other business going forward please?
非常感谢。 我想问了很多我想要讨论的问题,但是让我在其他部门问你一些问题。 我的意思是,这是具体的问题。 当您添加可口可乐FEMSA的EBITDA加上FEMSA Comercio的OXXO的EBITDA时,与您的物流业务和您的分销业务的合并EBITDA存在差异。 根据我的数据,如果这是正确的,我们看到其他业务的EBITDA同比大幅增长,而不是收入方面,而是EBITDA。 你能解释一下其他业务部门的盈利能力是怎么回事? 你能不能为Eduardo,Juan提供一些关于如何考虑如何发展这些其他业务的颜色?
Eduardo Padilla
Well, why don't we go with specific -- the most specific with the numbers and I think the logistics businesses is something that we will love to keep improving and be more meaningful with -- in terms of portfolio. Logistics is something that we do everywhere and it's part -- it's really part of -- it's a major enabler for our business units. And we do perceive that there is an empty space for a Latin American player or a player for the Americas in logistics and we will keep improving our positions to become 3PL logistics player in the Americas. I don't know if you want to add anything to the…
那么,为什么我们不去具体 - 最具体的数字和我认为物流业务是我们将喜欢不断改进和更有意义的 - 在投资组合方面。 物流是我们在任何地方都能做到的事情,也是我们业务部门的主要推动因素。 而且我们确实认为拉丁美洲球员或美洲球员在物流方面有空的空间,我们将继续改善我们的位置,成为美洲的第三方物流物流公司。 我不知道你是否想要添加任何东西......
Juan Fonseca
Sure. Yes. Hi, Alan. I mean, we talked a little bit the last conference call three months ago about how the -- Brazil in particular we have been reducing this exposure to some of the more asset-intensive parts of the logistics business the dedicated carrier in particular where we're reducing the number of accounts on that front and maybe shifting the focus more to the less than truckload operations and warehousing and other parts of the logistics business.
I think when you look at the P&L that others kind of by subtraction you see that -- you look at the EBIT line you can see that we've taken some hits in the last couple of quarters. This quarter was not as bad as last one, but it was still not anywhere near normal. But when you look at the D&A you see big numbers that are actually related to our exit or moving beyond some of these large operations that we had with some customers down in Brazil.
So it's a little bit noisy, I would say. But as Eduardo was saying you should expect that in the medium and long-term that line becomes more predictable and obviously begins to move in the right direction in the next few quarters.
当然。是。嗨,艾伦。我的意思是,我们在三个月前的最后一次电话会议上谈到了 - 巴西特别是我们如何减少对物流业务中一些资产密集型部分的影响,特别是我们的专用运营商重新减少该方面的账户数量,并可能将重点更多地转移到卡车运输和仓储以及物流业务的其他部分。
我认为,当你通过减法看待其他类型的损益时,你会看到 - 你看EBIT线,你可以看到我们在过去几个季度中已经获得了一些点击率。本季度没有上一季度那么糟糕,但仍然没有接近正常水平。但是当你看到D&A时,你会看到与我们的退出实际相关的大数字,或者超越我们与巴西一些客户的一些大型业务。
我会说,这有点吵。但正如爱德华多所说,你应该期望在中期和长期内,这条线变得更加可预测,并且在接下来的几个季度中显然会朝着正确的方向发展。
Alan Alanis
Got it. That's very useful. And as you said, I mean, it is getting pretty sizable. I mean, this quarter, obviously, it's already bigger than OXXO. Last -- it's whatever 70%, 80% of OXXO Health. And if you continue to prioritize that as one of your key competitive advantages I think -- I guess for a models and for our forecast we should expect that that number as you said becomes more stable more predictable in the right direction and growing. So no that's very clear.
得到它了。 那非常有用。 正如你所说,我的意思是,它变得相当大。 我的意思是,这个季度,显然,它已经比OXXO更大了。 最后 - 它是OXXO Health的70%,80%。 如果你继续优先考虑这是我认为的关键竞争优势之一 - 我想对于一个模型和我们的预测,我们应该期望你所说的这个数字变得更加稳定,在正确的方向上更加可预测并且不断增长。 所以没有那么清楚。
Juan Fonseca
No.
没有。
Alan Alanis
Sorry, go ahead.
对不起,请继续。
Juan Fonseca
No. No problem. No I was going to say, I mean, I think in terms of orders of magnitude I still think it's smaller and I think less -- it weighs less in the whole equation. But, hopefully, if everything goes in the right direction as we expect it to, this business will over time become as important as some of the smaller core retail operations. But it's going to be a while.
没有。没问题。 不,我想说,我的意思是,我认为就数量级而言,我仍然认为它更小,而且我认为更少 - 它在整个等式中的重量更轻。 但是,希望如果一切按照我们预期的那样朝着正确的方向发展,那么随着时间的推移,这项业务将变得与一些较小的核心零售业务同样重要。 但这将是一段时间。
Alan Alanis
And the only way to grow really fast on that is the acquisitions, correct? I mean, the organic growth on that is --
并且真正快速增长的唯一方法是收购,对吗? 我的意思是,有机增长是 -
Juan Fonseca
Well, I mean, our exposure to that business is -- our exposure is basically Mexico, Brazil and Colombia. And to the extent that we continue to see a bounce in the Brazilian macro, I think, there's an opportunity for some good organic gains. But at the end of the day, you're right. I think, we have made a couple of acquisitions in the logistics warehousing space in Brazil, and then one in Colombia, one in Mexico. And in terms of bolt-on type of acquisitions you should expect us to keep looking. And, yes, those would tend to accelerate growth absolutely.
嗯,我的意思是,我们对该业务的曝光是 - 我们的曝光基本上是墨西哥,巴西和哥伦比亚。 我认为,如果我们继续看到巴西宏观经济的反弹,就有机会取得一些良好的有机收益。 但是在一天结束时,你是对的。 我想,我们已经在巴西的物流仓储空间进行了几次收购,然后在哥伦比亚进行了一次收购,一次在墨西哥。 就螺栓固定类型的收购而言,您应该期待我们继续关注。 而且,是的,那些绝对会加速增长。
Alan Alanis
Got it. Appreciate it. Thank you so much.
得到它了。 欣赏它。 非常感谢。
Juan Fonseca
Thanks, Alan.
谢谢,艾伦。
会议主持员
And our next question comes from Robert Ford with Bank of America.
我们的下一个问题来自Robert Ford和美国银行。
罗伯特福特
Good morning, everybody and then thanks for taking my question. Eduardo, I had a question with respect to CoDi, Cobro Digital, and I was wondering when you begin -- or you expect to begin accepting CoDi transactions in your stores. And how you're thinking about QR payments as well, in terms of whether or not you'd accept them. And if so, when? And in that context, I was curious with respect to your latest thinking about how to position the Saldazo product, when it comes to this rapidly developing fintech and wallet functionality.
大家早上好,然后谢谢你接受我的提问。 Eduardo,我有一个关于CoDi,Cobro Digital的问题,我想知道你什么时候开始 - 或者你希望开始在你的商店接受CoDi交易。 而且你是否也在考虑QR支付,无论你是否接受它们。 若然,何时? 在这种情况下,我对您最近关于如何定位Saldazo产品的想法感到好奇,当谈到这个快速发展的金融科技和钱包功能时。
Eduardo Padilla
Well, fintech is becoming a major bet for the future and we would love to see if we can really take fintech as a complement to the OXXO position and where we could say -- position ourselves in fintech outside the store. And really -- still cash is coming -- cash is king in Mexico and cash is growing, it feels, very fast. But we have to be prepared of this cash evolution to a different methods of payment.
And we are investing and we are developing different associations and platforms, so we can be prepared for the future. And I think, that will be probably what we are seeing. It is not coming as fast as we thought, because still cash is king in Mexico. And it seems like the current environment is not really fostering, in spite of CoDi is around, other forms of payment.
那么,金融科技正在成为未来的主要赌注,我们很想看看我们是否真的可以将金融科技作为OXXO职位的补充,我们可以说 - 在商店外的金融科技中定位自己。 真的 - 现金仍然存在 - 现金在墨西哥是王者,现金正在增长,感觉非常快。 但我们必须准备好这种现金演变到不同的支付方式。
我们正在投资,我们正在开发不同的协会和平台,因此我们可以为未来做好准备。 而且我认为,这可能就是我们所看到的。 它并没有像我们想象的那么快,因为墨西哥仍然是现金。 而且,尽管CoDi存在其他形式的支付,但目前的环境似乎还没有真正促进。
Juan Fonseca
Yes. I think -- hey, Bob. I would add to what Eduardo just said. I mean, if you think about this idea or this aspiration of having everything that happens within the four walls of the store today that eventually you could do all of that from your phone, right? So that means, obviously, that you can order whatever it is you buy from OXXO, if you want it delivered to your home. And given the type of merchandise that we sell and the size of our ticket, obviously, there's a subset of what we sell that would be attractive for online delivery.
If you think about the rewards program, we are actually making good progress in launching a proper rewards program, which we haven't really had in the past. Because Saldazo -- as successful as Saldazo has been on a number of fronts, I don't think it's lived up to the expectation as a rewards program. So we're very, very far advanced on the design and implementation. And actually, it's currently being tested in a couple of markets of our rewards program that could eventually link in some way to more of a wallet product.
So it's moving faster than it was six months ago, for sure. The level of resources that is being deployed is meaningful, not so much in terms of capital. But I would say on the human resource side and on the management focus side, this is something that comes up. In every big meeting, there's a time and effort being allocated to this.
But to Eduardo's other comment, I mean we are seeing also how the Mexican consumer continues to be. Cash is very sticky in Mexico and how -- even when you see programs to disburse funds coming from the government help people, their natural reaction is to cash those cards out and then operate with the cash as opposed to operate through the plastic.
Obviously the 18000-plus stores provide us we believe with an advantage in terms of the cash in and cash out point of contact with the consumer, the 30 million tickets per day. Those are things that we bring to the table that other people don't have.
But we do feel there's some time to catch up to the players that have been working on these initiatives a little bit longer than we have. And I think the consumer and the stickiness of cash and the size of the informal economy in Mexico and so on are things that will set the pace eventually for how quickly this is taken up by the majority of consumers. So hopefully we will be more than ready when that happens.
是。我想 - 嘿,鲍勃。我想补充一下Eduardo刚刚说的话。我的意思是,如果你想到这个想法或者今天在商店的四面墙内发生的所有事情的愿望,最终你可以通过手机完成所有这些,对吧?因此,显然,这意味着您可以订购从OXXO购买的任何产品,如果您希望将其送到您家中。鉴于我们销售的商品类型和我们的机票大小,显然,我们销售的部分内容对于在线交付具有吸引力。
如果您考虑奖励计划,我们实际上在推出适当的奖励计划方面取得了很大进展,这是我们过去没有真正做过的。因为Saldazo - 与Saldazo一样成功的一直在多个方面,我认为它不符合作为奖励计划的期望。因此,我们在设计和实施方面非常先进。实际上,它目前正在我们的奖励计划的几个市场中进行测试,最终可能会以某种方式与更多的钱包产品相关联。
所以它的发展速度比六个月前还要快。正在部署的资源水平是有意义的,而不是资本方面。但我会说在人力资源方面和管理重点方面,这是出现的问题。在每次大型会议中,都会分配时间和精力。
但对于Eduardo的另一个评论,我的意思是我们也看到了墨西哥消费者的持续发展方式。墨西哥的现金非常棘手,即使你看到来自政府的资金支付方案帮助人们,他们的自然反应是将这些卡兑现,然后用现金操作,而不是通过塑料操作。
显然,18000多家商店为我们提供了我们相信在与消费者的现金和现金接触点方面的优势,即每天3000万张票。这些是我们带到其他人没有的东西。
但是我们确实觉得有一些时间来赶上那些一直致力于这些举措的球员比我们有更长的时间。我认为墨西哥的消费者和现金的粘性以及非正规经济的规模等等,最终将决定大多数消费者如何迅速采用这种方式。所以希望在发生这种情况时我们会做好准备。
罗伯特福特
That's very helpful. And just with respect to timing, I understand the banking system has to go live in the fourth quarter and I was just curious, if you'll be on pace with them for Cobro Digital. And then just on the QR portion of the question, what are you guys thinking about QR payments?
这非常有帮助。 就时间而言,我理解银行系统必须在第四季度上线,我只是好奇,如果你能跟他们一起为Cobro Digital服务。 然后就问题的QR部分而言,你们有什么想法的QR支付?
Juan Fonseca
I mean the thing with CoDi is that people have to open a bank account, right? And that's been a bigger line that a lot of consumers have been unwilling to cross and so we'll see how that behaves. I mean, we're moving as fast as we can. I wouldn't want to give out dates or kind of milestones where we think, we'll be but we're moving as fast as we can Bob.
我的意思是CoDi的问题是人们必须开个银行账户,对吧? 这是一个更大的路线,许多消费者不愿意跨越,所以我们将看到它的行为。 我的意思是,我们正在尽可能快地行动。 我不想透露日期或类似的里程碑,我们会想到,但我们会像Bob一样快速地移动。
罗伯特福特
Thank you very much.
非常感谢你。
会议主持员
The next question comes from Alex Robarts with Citigroup.
接下来的问题来自花旗集团的Alex Robarts。
Alex Robarts
I was keen -- just to make one clarifying question around the commercial income in OXXO and then perhaps just really focus on what seems to be an interesting inflection point on the energy costs that you have.
So you characterized the trends in commercial income as healthy. And I just -- wondering if we could take from that to mean that you have more commercial income in this quarter than last quarter. It would be great if you could comment on that?
And just going into the energy side here, I mean the -- if you could remind us -- kind of at the FEMSA holding level is it safe to assume energy is kind of a high single-digit percentage of your of the cost structure?
And as you think about reaching -- I guess you mentioned 57% of the store base at OXXO so far with the wind farm. Is it fair to think that you could get the whole store base covered this year? Or is that -- is it too early to say? Related to that is it fair to think that you might move on into other of the small block formats to service their energy needs with the wind farm?
And just kind of -- finally just a sense of magnitude does this -- you talk about relief on your energy bill. Is it kind of a single-digit relief? Or might it be a double-digit in magnitude? That would be great. Thanks very much.
我非常热衷 - 只是围绕OXXO的商业收入提出一个澄清问题,然后可能真正关注的是你所拥有的能源成本似乎是一个有趣的拐点。
因此,您将商业收入趋势描述为健康。而我只是 - 想知道我们是否可以从中获取意味着本季度你的商业收入比上一季度更多。如果你能评论一下会很棒吗?
在这里进入能源方面,我的意思是 - 如果你能提醒我们 - 在FEMSA控股水平上有一种可以安全的假设能源是你的成本结构的一个高位数百分比吗?
当你考虑到达时 - 我猜你到目前为止在风电场提到了OXXO商店基数的57%。认为今年可以覆盖整个商店基础是否公平?或者是 - 现在说还为时尚早?与此相关的是,您是否可以考虑使用其他小块格式来满足风电场的能源需求?
而且只是一种 - 最后只是一种规模感 - 你谈论减轻你的能源费用。它是一种单位数的缓解吗?或者它的幅度可能是两位数?那太好了。非常感谢。
Juan Fonseca
This is Juan. So let me take the first part of your question first. So, commercial income has been growing for a while now. And I think this has a lot to do with the realization on the part of CPG companies that the retail point is a very good extension or can be a very good extension of their marketing strategy, right?
When historically these companies have relied a lot on media and on TV and having spots in prime time and all of that and then you had to speculate about conversion rates and whether your brand would stick in people's minds by the time they went to the store.
I think what they're increasingly realizing is that while people are at the store with the mindset to buy if they're looking at the brands and they're looking at the activation of products and extensions and launches, the conversion ratio is probably much higher. And so gradually we've seen a lot of these companies deploy more of their marketing budget through the point of sale and that's one place where OXXO is in very well position because, of course, again, the frequency and the way that the store has kind of inserted itself in people's daily routine and daily life.
So, I would say a broad area of companies -- I mean it used to be the obvious ones, right? I mean it used to be the beer company and the soft drink companies and the snacks companies and the confectionery. And now you find other companies that are -- that probably didn't use to play in terms of kind of bidding for the banners or bidding for the space on the walls and the decals on the doors of the coolers.
So, I would say it's been a pretty steady rise in terms of the contribution. As we mentioned earlier in the call, I don't think we've seen yet any benefit from the latest -- the beer -- the new beer agreement. I think it will come down the road, but it's just been a very steady increase. And I wouldn't want to kind of get into the nitty-gritty of saying whether one quarter was a little bit higher or not than the previous one. I think just generally if you assume that this is a driver that is -- it continues to move in the right direction.
In terms of the energy, as you might recall, we have said that by the end of this year, we should be north of 80% in terms of all FEMSA Mexico and this includes the cold FEMSA plants this includes the OXXO distribution centers. And of course this includes the stores.
So, today, I mentioned we are I think 57% of the stores plugged in. Different parts of the company have different levels of connectivity. But most of them are north of 50%, so we are well on our way. And I think just yesterday, we were hearing from the energy team that we are on track to be north of 80% by the end of the year in terms of all of FEMSA's Mexican energy needs.
Now, in terms of what this means in the P&L it depends, right? I mean as long as the cost of the grid the regular CFE supplied energy continues to move stable or move higher which is something that would happen for example if the peso were to weaken, then the cost to us from the wind farms becomes even more attractive, right, because the delta gets bigger.
这是胡安。所以,让我先回答你问题的第一部分。因此,商业收入现在已经增长了一段时间。我认为这与CPG公司的实现有很大关系,即零售点是一个非常好的延伸,或者可以是他们营销策略的一个很好的延伸,对吧?
从历史上看,这些公司在媒体和电视上都非常依赖并且在黄金时段和所有这些都有点,然后你不得不推测转换率以及你的品牌是否会在他们去商店时坚持人们的想法。
我认为他们越来越意识到的是,如果他们正在寻找品牌并且他们正在考虑激活产品,扩展和发布,那么人们在商店里有心态购买,转换率可能很高更高。渐渐地,我们已经看到很多这些公司通过销售点部署了更多的营销预算,这是OXXO处于非常有利位置的一个地方,当然,再次,商店的频率和方式有点插入人们的日常生活和日常生活中。
所以,我会说广泛的公司 - 我的意思是过去很明显,对吧?我的意思是它曾经是啤酒公司和软饮料公司,小吃公司和糖果店。而现在你发现其他公司 - 可能没有用于竞标横幅或竞标墙壁上的空间和冷却器门上的贴花。
因此,我认为就贡献而言,这是一个非常稳定的增长。正如我们在电话会议中提到的那样,我认为我们还没有看到最新的啤酒 - 新啤酒协议带来的好处。我认为它会走下坡路,但它只是一个非常稳定的增长。而且我不想进一步说明一个季度是否比前一个高一点或更高一点。我想通常只要你假设这是一个驱动程序 - 它继续向正确的方向移动。
就能量而言,您可能还记得,我们已经说到今年年底,就所有FEMSA墨西哥而言,我们应该在80%以上,其中包括冷的FEMSA工厂,其中包括OXXO配送中心。当然,这包括商店。
因此,今天,我提到我们认为57%的商店都插入了。公司的不同部分具有不同的连接级别。但是他们中的大多数都在50%以上,所以我们正在顺利进行。我想就在昨天,我们听到能源团队表示,就FEMSA的所有墨西哥能源需求而言,我们有望在今年年底之前达到80%的北方。
现在,就这在损益中的意义而言,它取决于哪个,对吧?我的意思是只要电网的成本能够继续保持稳定运行或向更高的电网运行,例如如果比索减弱,那么风电场的成本会变得更具吸引力,对,因为三角洲变大了。
In the scenario where for whatever reason, CFE were to lower its tariffs aggressively, and I don't know if this is a likely scenario, then what we pay for the wind energy could end up being more expensive. Again, I don't think that's a very high probability scenario, but it's something that we need to keep an eye on.
Energy, the number that I have off the top of my head is about 20% of the COGS -- no of the SG&A, sorry of the SG&A at OXXO. It's probably significantly lower than that for the rest of company because obviously the refrigeration needs of the OXXO stores is very high. And so that would probably be the high point. You should assume that it's lower than that when you look at the whole company.
无论出于何种原因,CFE都在积极降低关税,我不知道这是否是一个可能的情况,那么我们为风能支付的费用最终可能会更加昂贵。 同样,我不认为这是一个非常高概率的情况,但这是我们需要密切关注的事情。
能量,我头顶的数字约占COGS的20% - 没有SG&A,对OXXO的SG&A感到遗憾。 它可能明显低于公司其他部门,因为OXXO商店的制冷需求显然非常高。 所以这可能是最重要的。 你应该假设它比你看整个公司的时候要低。
Alex Robarts
Very clear. Thanks a lot. Have a good weekend.
非常清楚。 非常感谢。 周末愉快。
Eduardo Padilla
Thanks, Alex. Likewise.
谢谢,亚历克斯。同样。
会议主持员
The next question comes from the line of Leandro Fontanesi with Bradesco.
接下来的问题来自Leandro Fontanesi与Bradesco的合作。
Leandro Fontanesi
Hello. Hi. Good morning. Thanks for the opportunity. I have one question regarding the services category. So I understand that one issue that you have been mentioning is cash handling and our understanding is that this also limits the size of the transactions that you can make such as withdrawals for example. So just to understand, how do you see cash handling and what kind of opportunities to solve to improve that you are considering? And also in terms of the financial transactions, if you see room for potential increase or do you limit this? Thank you.
你好。你好。 早上好。 谢谢你的机会。 我有一个关于服务类别的问题。 所以我理解您提到的一个问题是现金处理,我们的理解是,这也限制了您可以进行的交易的大小,例如提款。 所以,了解一下,您如何看待现金处理以及需要解决哪些机会以改善您正在考虑的问题? 而且就金融交易而言,如果你看到可能增加的空间,或者你是否限制了这个? 谢谢。
Eduardo Padilla
Well, good morning, Leandro. In terms of cash handling, what we have seen is that the cash really has different stages and we are trying to find and understand better how the operations of the store could make those three stages of the cash handling more efficient. In fact, we have in fact invested ourselves, and we are now currently operating the cash handling of 50 stores understanding how costs behave, how the system works. And we might even think to invest in cash handling companies. So with that in mind, we are really opening up the spectrum of alternatives, because it's something that is – we are very depending on that infrastructure to manage the stores and we have to – it's very important to collect cash every day for the store to reduce any cash loss within the system.
So understanding those things, understanding if we were the owners or we were the ones that managing the cash collection those cash collectors could make some other services to the store so we can reduce the cost of it by the service that could be provided to the store. So we are thinking of a lot of things, but we're optimistic that probably not immediately in the next six months, but down the road in the next 18 months to 24 months, I think we will come up with a more and better structural solutions. I don't know do you want to add anything?
好吧,早上好,Leandro。在现金处理方面,我们看到的是现金确实有不同的阶段,我们正试图更好地发现和了解商店的运营如何使现金处理的这三个阶段更有效率。事实上,我们实际上已投入资金,目前我们正在运营50家商店的现金处理,了解成本如何表现,系统如何运作。我们甚至可能会考虑投资现金处理公司。因此,考虑到这一点,我们真正开辟了一系列替代品,因为它是 - 我们非常依赖于管理商店的基础设施而且我们必须 - 每天为商店收取现金是非常重要的。减少系统内的任何现金损失。
因此,了解这些事情,了解我们是否是所有者或我们是那些管理现金收款的人,现金收款人可以向商店提供一些其他服务,以便我们可以通过提供给商店的服务来降低成本。所以我们考虑了很多事情,但我们很乐观,可能不会在接下来的六个月内立即出现,但在接下来的18个月到24个月内,我认为我们会提出更多更好的结构解决方案。我不知道你想添加什么吗?
Juan Fonseca
Hey, Leandro, this is Juan. I think you raised a good point when you talk about the services category linked to the cash handling. The biggest constraint that we've had historically is the more available cash that you have at the store to disburse or people that want to make withdrawals to their accounts or people that are receiving their remittances from relatives in the U.S. the more cash you have available to them, the more cash you have available to the bad guys, right? And so historically, we've tried to come up with an amount that kind of finds a sweet spot that allow us to do most of these service transactions, but without raising the risk profile of the store in a big way.
And then this is a tough exercise, so part of the efforts precisely have to do with the technology through the new type of machines that exist out there. Could we deploy these machines that would allow higher levels of available cash to be at the store without making it available for the bad guys? I think that those are the questions that we're trying to answer. And if all continues to go the way that the initial pilot seems to be pointing to we are on our way to mitigating these problems and to having a much better equation in terms of equalizing the amount of cash that comes in with the amount of cash that goes out to the services category or at least closing the gap.
嘿,Leandro,这是Juan。当你谈到与现金处理相关的服务类别时,我认为你提出了一个很好的观点。我们历史上最大的限制因素是您在商店支付的现金越多,或者想要提取账户的人或者从美国亲戚那里收到汇款的人,您拥有的现金越多对他们来说,你可以给坏人提供的现金越多,对吧?因此,从历史上看,我们已经尝试提出一种可以让我们完成大部分服务交易的最佳点,但不会大幅提升商店的风险状况。
然后这是一项艰苦的工作,所以部分努力恰恰与通过现有的新型机器技术有关。我们可以部署这些机器,允许更高水平的可用现金在商店,而不是为坏人提供吗?我认为这些是我们想要回答的问题。如果所有这些都继续沿着初步试点似乎指向的方式继续前进,那么我们正在努力减轻这些问题,并在平衡现金数量方面提供更好的等式。走向服务类别或至少缩小差距。
Leandro Fontanesi
That's very clear. I appreciate the color. And just thinking about the quarter, I understand that in recent quarters you're growing double-digit 20-plus something. If you saw any change in this trend given that you have this reduction in traffic, et cetera. If you saw any change in terms of this trend.
这很清楚。 我很欣赏这种颜色。 考虑到这个季度,我明白在最近几个季度你会增长两位数的20多岁。 如果您看到这种趋势有任何变化,只要您减少流量,等等。 如果你看到这个趋势的任何变化。
Eduardo Padilla
Of what account Leandro, sorry?
什么帐户Leandro,对不起?
Leandro Fontanesi
No. I mean, in terms of the top line growth in the services category, if there was any change in the trend in the second quarter in relation to the previous quarters.
不,我的意思是,就服务类别的收入增长而言,如果第二季度的趋势与前几个季度相比有任何变化。
Eduardo Padilla
Not really. It's still -- it's very close to 20%. So I would say no change in the trend. But in terms of the market we really still have a very -- more share of what really can the government control of all the payments in Mexico. So I think we are optimistic that we will keep growing.
并不是的。 它仍然 - 它非常接近20%。 所以我认为趋势没有变化。 但就市场而言,我们在政府控制墨西哥所有支付方面的确可以获得更多份额。 所以我认为我们乐观地认为我们会继续增长。
Juan Fonseca
Yeah. When we look at what market share do we have with payments of the various utilities and the various cable companies and the Netflixes of the world and that sort of thing, our market shares are low. So the size of opportunity is still significant.
是啊。 当我们看看我们对各种公用事业公司以及各种有线电视公司和世界上的Netflix支付的市场份额有多大时,我们的市场份额很低。 所以机会的规模仍然很大。
Leandro Fontanesi
Perfect. Thank you very much. Have a great day.
完善。 非常感谢你。 祝你有美好的一天。
Eduardo Padilla
You're welcome, Leandro.
Leandro,欢迎你。
会议主持员
Your next question comes from the line of Alvaro Garcia with BTG.
你的下一个问题来自Alvaro Garcia与BTG的合作。
Alvaro Garcia
Hi. Good morning guys. Thanks for taking the questions. I have one question on the sort of capital deployment or M&A. In this new -- or sort of in this trickier environment in Mexico, I was curious if you thought, it would be more likely that you were to be presented an M&A opportunity maybe in the health space or in the retail space generally. And maybe if you could sort of just qualify your appetite for M&A in Brazil now at the moment as well. Thank you.
你好。 早上好家伙。 感谢您提出问题。 我有一个关于资本部署或并购的问题。 在这个新的 - 或者在墨西哥这个棘手的环境中,我很好奇,如果你认为,你更有可能在健康领域或零售空间中获得并购机会。 也许如果你现在也可以在巴西获得并购资格。 谢谢。
Eduardo Padilla
Well, again, it has to be -- yes, the current environment in Mexico could make some things attractive. But on the other side, we don't know really what to expect on the consumer, what to expect on the economic conditions of Mexico in the short and medium-term.
I think yes, we are in a continuous effort of looking out for opportunities here in Mexico, in Brazil and the United States, just understanding what really good things could we find, so we can enhance our competitive position and find opportunities for growth. So those will be the ones -- that will be the mindset that we are really thinking for the future.
那么,它必须是 - 是的,墨西哥目前的环境可能会使一些事情变得有吸引力。 但另一方面,我们并不知道对消费者的期望是什么,对短期和中期墨西哥的经济状况有何期待。
我想是的,我们一直在努力寻找墨西哥,巴西和美国的机会,只要了解我们能找到什么样的好东西,这样我们就可以提升我们的竞争地位并寻找增长机会。 那些将是那些 - 这将是我们真正为未来思考的心态。
Juan Fonseca
No. No. I think that doesn't capture it. I mean, we, as a company our exposure to Mexico is probably somewhere close to 70% and we are investing something like $1 billion every year into Mexico just through the organic growth, the opening of stores and distribution centers and so on. And so even in order to maintain that type of exposure, it would require some investment outside of Mexico.
And I think you raised a good point that Brazil, obviously, is looking more attractive. We're certainly getting more comfortable with the water temperature in Brazil after a few years of staying away from the edge. And so hopefully we can find opportunities in all of these markets and then we can hopefully pick and choose.
But, yeah, those are the three markets. I think Eduardo mentioned the U.S. We've also spoken in the past about how given our capabilities, we believe there are some industries, some markets that offer -- certainly offer some cross-border opportunities but also some opportunities to get some exposure in the biggest economy in the world in those activities, in those spaces where we have become we believe pretty good at the game.
不,不,我认为这不能抓住它。我的意思是,作为一家公司,我们对墨西哥的投资可能接近70%,我们每年通过有机增长,商店和配送中心的开设等方式向墨西哥投资10亿美元。因此,即使为了维持这种类型的曝光,也需要在墨西哥之外进行一些投资。
而且我认为你提出了一个很好的观点,显然巴西看起来更具吸引力。经过几年远离边缘,我们对巴西的水温肯定会更加舒适。因此,希望我们能够在所有这些市场中找到机会,然后我们可以挑选和选择。
但是,是的,那些是三个市场。我认为Eduardo提到了美国我们过去曾经说过如何根据我们的能力,我们相信有一些行业,一些市场提供 - 当然提供一些跨境机会,但也有一些机会获得一些机会在这些活动中,世界上最大的经济体,在我们已经成为我们认为相当擅长游戏的那些空间中。
Alvaro Garcia
That's very clear. Thank you very much guys.
这很清楚。 非常感谢你们。
Juan Fonseca
Thanks, Alvaro.
谢谢,阿尔瓦罗。
会议主持员
Ladies and gentlemen that is all the time we have for questions today. I will now turn the conference back to Mr. Padilla for posing additional remarks.
女士们,先生们,我们今天一直有问题。 我现在将会议转回帕迪拉先生,提出更多意见。
Eduardo Padilla
Well, thank you everyone for your participation today. Have a great weekend and look forward to hear -- with you in the next quarter.
好的,谢谢大家今天的参与。 祝你度过一个美好的周末,并期待在下个季度与您同行。
Juan Fonseca
Thank you guys. Have a great weekend.
感谢你们。 周末愉快。
会议主持员
Ladies and gentlemen if you wish to replay the webcast for this call you may do so at FEMSA's Investor Relations website. This concludes our conference for today. Thank you for your participation and have a nice day. All parties may now disconnect.
女士们,先生们,如果您希望重播此次电话会议的网络广播,您可以在FEMSA的投资者关系网站上这样做。 今天的会议结束了。 感谢您的参与,祝您有个愉快的一天。 各方现在可以断开连接。
相关问题
Fomento Economico Mexicano SAB de CV 电话会议
Fomento Economico Mexicano SAB de CV 财务报告
互联网券商的港股、美股开户教程
如果您对美股 或者 港股也感兴趣, 或者想要了解如何开户, 可以加我wechat: xiaobei060537 , 同时也可以拉您进美股交流群哦。
最后的最后 祝大家都有一个美好的投资生活哦。
大家也可以关注【美股指南】公众号, 即可获得《小白投资美股指南(雪球「岛」系列)》电子书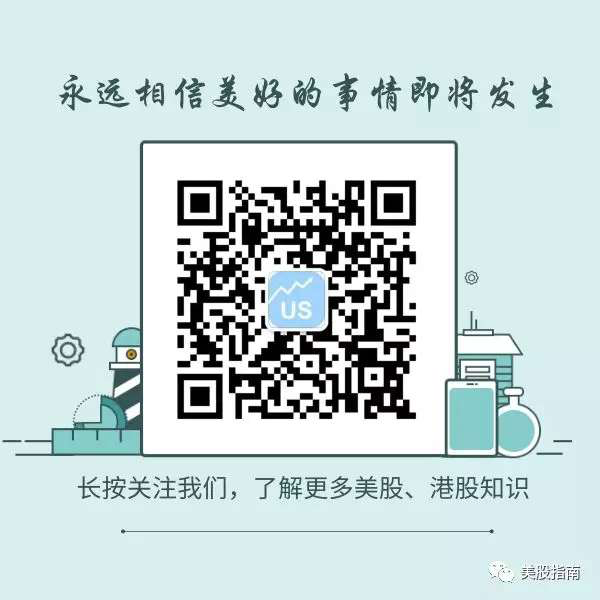 ---
写在最后
美股开户教程, 请查看
港股开户教程, 请查看
美股、港股入金教程, 请查看
美股、港股投资交流群, 请查看
美股、港股开户优惠汇总, 请查看
如何购买Fomento Economico Mexicano SAB de CV股票
美股、港股付费交流群, 请查看
---
暂无回复。