DISH Network Corporation (DISH) 首席执行官 Erik Carlson 在 2019年 第二季度业绩 - 收益电话会议记录
DISH Network Corporation (NASDAQ:DISH) Q2 2019 Results Conference Call July 29, 2019 4:30 PM ET
DISH网络公司(纳斯达克股票代码:[DISH])2019年第二季度业绩电话会议2019年7月29日美国东部时间下午4:30
公司参与者
Jason Kiser - IR
Charlie Ergen - Chairman
Tom Cullen - EVP, Corporate Development
Erik Carlson - CEO
Warren Schlichting - President, Sling
Paul Orban - CFO
Tim Messner - General Counsel
Jason Kiser - IR
Charlie Ergen - 主席
Tom Cullen - 企业发展执行副总裁
Erik Carlson - 首席执行官
Warren Schlichting - Sling总裁
Paul Orban - 首席财务官
蒂姆梅斯纳尔 - 总法律顾问
电话会议参与者
David Barden - Bank of America
Jason Bazinet - Citi
Doug Mitchelson - Credit Suisse
Brett Feldman - Goldman Sachs
Philip Cusick - JP Morgan
Kannan Venkateshwar - Barclays
Ric Prentiss - Raymond James
Craig Moffett - MoffettNathanson
John Hodulik - UBS
Marci Ryvicker - Wolfe Research
Ben Swinburne - Morgan Stanley
Jonathan Chaplin - New Street Research
Scott Moritz - Bloomberg
大卫巴登 - 美国银行
Jason Bazinet - 花旗
Doug Mitchelson - 瑞士信贷
布雷特费尔德曼 - 高盛
Philip Cusick - 摩根大通
Kannan Venkateshwar - 巴克莱
Ric Prentiss - 雷蒙德詹姆斯
Craig Moffett - MoffettNathanson
约翰霍多利克 - 瑞银集团
Marci Ryvicker - 沃尔夫研究
Ben Swinburne - 摩根士丹利
乔纳森卓别林 - 新街研究
斯科特莫里茨 - 布隆伯格
会议主持员
Good day, ladies and gentlemen, and welcome to the DISH Network Corporation Q2 2019 Earnings Conference Call. Today's conference is being recorded.
At this time, I'd like to turn the conference over to Jason Kiser. Please go ahead.
美好的一天,女士们,先生们,欢迎来到DISH网络公司2019年第二季度收益电话会议。 今天的会议正在录制中。
这时,我想把会议转交给Jason Kiser。 请继续。
Jason Kiser
Thanks for joining us, everybody. I am joined today by Charlie Ergen, our Chairman; Tom Cullen, EVP, Corporate Development; Erik Carlson, our CEO; Brian Neylon, President of DISH; Warren Schlichting, the President of Sling, Paul Orban, our CFO; and Tim Messner, our General Counsel.
Before we have opening remarks from Erik, Paul and I think Charlie, we need to do our Safe Harbor disclosure. So for that, I will turn it over to Tim.
感谢大家加入我们。 我的主席Charlie Ergen今天加入了我们的行列。 企业发展执行副总裁Tom Cullen; 我们的CEO Erik Carlson; DISH总裁Brian Neylon; Sling总裁Warren Schlichting,我们的首席财务官Paul Orban; 和我们的总法律顾问Tim Messner。
在我们得到Erik,Paul和我认为Charlie的开场白之前,我们需要进行安全港披露。 因此,我将把它交给蒂姆。
蒂姆梅斯纳
All right. Thanks, Jason.
Statements we make during this call that are not statements of historical facts constitute forward-looking statements that are subject to risks, uncertainties and other factors that could cause our actual results to differ from historical results and/or from our forecast. For more information, please refer to the risks, uncertainties and other factors discussed in our SEC filings.
All cautionary statements that we make during this call are applicable to any forward-looking statements we make wherever they appear. You should carefully consider the risks, uncertainties and other factors discussed in our SEC filings. Do not place undue reliance on forward-looking statements, which we assume no responsibility for updating.
With that, I'd like to turn it over to Erik Carlson, our CEO.
行。 谢谢你,杰森。
我们在本次电话会议期间发表的非历史事实陈述的陈述构成了前瞻性陈述,这些陈述受风险,不确定性和其他因素影响,可能导致我们的实际结果与历史结果和/或我们的预测不同。 有关更多信息,请参阅我们的SEC文件中讨论的风险,不确定性和其他因素。
我们在本次电话会议期间发表的所有警示性声明均适用于我们在任何地方出现的任何前瞻性陈述。 您应该仔细考虑我们的SEC文件中讨论的风险,不确定性和其他因素。 不要过分依赖前瞻性陈述,我们对更新不承担任何责任。
有了这个,我想把它交给我们的CEO Erik Carlson。
Erik Carlson
Thank you, Tim, and welcome, everyone. And thanks for joining us at the last minute. Given all the news, we're going to have a few short remarks today about the results and our wireless news and then leave plenty of time for questions.
First, I'd like to share my thanks to the DISH team for all the work that's made these wireless developments possible. These are transformative days for us, and we look forward to sharing our progress as these deals advance.
Let me speak briefly to the quarter, and Paul will have a bit more color. We are committed to our long-term strategy of delivering the best service, technology and value for our customers. It's the path we have to take it forward to stand out in our challenging Pay-TV environment and succeed in the future.
The second quarter results demonstrate that our continued focus on attracting loyal, high-quality and profitable subscribers continues to work in our favor. Customer profitability is near all-time highs. Our efforts to find the right prospects in the right areas with the right credit and turn those prospects into customers are bearing fruit.
As a proof point, we saw a sequential and year-over-year gross subscriber growth in DISH TV. In the second quarter, we added 348,000 subscribers compared to 243,000 the last quarter and 278,000 a year ago period. In terms of our overall Pay-TV subscriber trends, we saw a net decline of 31,000 compared to a loss of 259,000 in the first quarter and a loss of 151,000 subscribers in the year-ago period.
This quarter, I'm pleased to report that we achieved a near-record churn at 1.48%. This is attributed to the focus we placed on our long-term goals, goals that include a data-driven approach to acquisitions and a call for operational discipline from teams across the business.
Touching on wireless, I'm confident you all understand the contours of the transactions that we announced Friday. Let me offer you a little color. These agreements and commitments set us in a clear course to become a fourth wireless providers of the nation, and it's going to happen quickly. The agreements accelerate our entry into the market as a facilities-based 5G broadband wireless provider. June 14, 2023 is now our deadline to provide 70% of the nation's population access to our 5G broadband network. But, we have lots of work ahead of us to land Boost and begin the 5G build out. And I'm confident in our grafted fundamentals and I'm certainly confident in our ability to execute.
Next week is my 24th year at DISH. I joined the Company just a few months ahead of our EchoStar I launch. At that time, we had DBS customers, and today we serve millions. We launched Sling TV in February of 2015 and today we have millions of customers where we continue to lead in the live OTT category. We've got a top-flight team that manages three high-profile national brands in DISH TV, Sling TV and DishLATINO in support of dealer network that's thousand strong and we have a vital direct sales operation. Our people and systems support hundreds of thousands customer interactions a day, and we do these things well.
谢谢蒂姆,欢迎大家。并感谢您在最后一分钟加入我们。鉴于所有消息,我们今天将就结果和无线新闻发表一些简短言论,然后留出足够的时间来回答问题。
首先,我要感谢DISH团队为使这些无线开发成为可能的所有工作。这对我们来说是变革性的日子,我们期待在这些交易取得进展时分享我们的进展。
让我简单地谈谈这个季度,保罗会有更多的颜色。我们致力于为客户提供最佳服务,技术和价值的长期战略。这是我们必须在我们充满挑战的付费电视环境中脱颖而出并在未来取得成功的道路。
第二季度业绩表明,我们继续专注于吸引忠诚,高质量和有利可图的用户继续对我们有利。客户盈利能力接近历史最高水平。我们努力在合适的领域找到合适的合适领域,并将这些前景转化为客户,这些努力正在取得成果。
作为证据,我们看到DISH电视的用户总量连续增长。在第二季度,我们增加了348,000名用户,而上一季度为243,000,一年前为278,000。就我们的整体付费电视用户趋势而言,我们看到净减少31,000,而第一季度则减少了259,000,而去年同期则减少了151,000名用户。
本季度,我很高兴地报告说,我们实现了近乎创纪录的1.48%的流失率。这归功于我们对长期目标的关注,目标包括数据驱动的收购方法以及整个企业团队对运营纪律的呼吁。
谈到无线,我相信你们都了解我们周五宣布的交易的轮廓。让我给你一点颜色。这些协议和承诺使我们明确地成为国家的第四个无线提供商,并且它将很快发生。这些协议加速了我们作为基于设施的5G宽带无线服务提供商进入市场的速度。 2023年6月14日现在是我们提供全国70%人口接入5G宽带网络的截止日期。但是,我们有很多工作需要降落Boost并开始5G构建。我对我们的嫁接基础充满信心,我对我们的执行能力充满信心。
下周是我在DISH的第24个年头。我在EchoStar I发布前几个月就加入了公司。那时,我们有星展银行的客户,今天我们服务数百万。我们在2015年2月推出了Sling TV,今天我们拥有数百万客户,我们继续领导现场OTT类别。我们拥有一支顶级飞行团队,负责管理DISH TV,Sling TV和DishLATINO三个备受瞩目的全国性品牌,以支持强大的经销商网络,并且我们拥有至关重要的直销业务。我们的员工和系统每天支持数十万个客户互动,我们做得很好。
DISH is prepared to support the Boost and Virgin subscribers with excellent service, excellent technology and excellent value. And we are well-positioned to develop market and support and service, based on the nation's first 5G standalone broadband network.
Paul, take it away.
DISH准备为Boost和Virgin用户提供优质的服务,卓越的技术和卓越的价值。 基于美国首个5G独立宽带网络,我们有能力开发市场,支持和服务。
保罗,拿走它。
Paul Orban
Thank you, Erik.
As we've been talking about for the past several quarters and to eco Erik, our core Pay-TV business continues to focus on acquiring and retaining high-quality subscribers who are profitable to us over the long term. We believe that we are ahead of the curve compared to most of our competitors.
As Erik said, we achieve near-record low churn and increased DISH gross additions with all-time high credit scores. We also saw positive subscriber growth on Sling, we continue to improve the platform and user experience. This quarter, we added 48,000 net Sling subscribers, up 7,000 from last year.
And looking at the P&L, our operating income and EBITDA are both down compared to last year, primarily due to a lower subscriber base and higher SAC. For revenue, the lower subscriber base was partially offset by higher ARPU due to price increases and improved revenue in ad sales at both DISH and Sling. These increases were impacted by higher percentage of Sling TV subscribers present in the overall Pay-TV subscriber base.
We also saw a decrease in premium channel revenue, mainly related to the removal of HBO. For subscriber expenses, our margins have been relatively stable. However, we continue to face long-term pressure from programmers who want higher and higher rates even in the face of declining viewership. Programming expenses were positively impacted by the HBO channel removal.
Turning to subscriber acquisition costs. Investments in more subscribers in the quarter had a negative impact on operating income and EBITDA. With that said, we believe that the investments we are making in acquiring high-quality subscribers will pay off over the long term. DISH TV SAC increased $786 per activation, up from $763 last year. The increase in DISH TV SAC was due to higher hardware and advertising costs per activation.
Note that we continue to supply a higher percentage of our new customers with higher priced Hopper receivers. While this impacts SAC, we believe offering our best equipment influences loyalty over the long-term, by delivering a better customer experience.
G&A expenses were up this quarter, as a result of costs to support our wireless initiatives and legal fees. In the first half of the year, we generated over $600 million in free cash flow, despite increases in wireless CapEx. We ended the second quarter with $2.7 billion of cash and investments. This will be more than adequate to redeem the $1.3 billion remaining on our September debt maturity.
With respect to Boost, we feel confident in our ability to pay the $1.4 billion purchase price with cash on hand when the transaction closes. As we said before, we'll be opportunistic in accessing the capital markets.
Finally, during the quarter, we announced agreement to acquire the majority of the EchoStar Satellite Services segment, as well as certain real estate in exchange for our stock. Upon closing, this transaction should significantly reduce our satellite and transmission expenses, and as a result, we should see improvement in both free cash flow and EBITDA.
谢谢,Erik。
正如我们过去几个季度以及eco Erik所讨论的那样,我们的核心付费电视业务继续专注于收购和留住长期为我们带来利润的高质量用户。我们相信,与大多数竞争对手相比,我们处于领先地位。
正如Erik所说,我们实现了近乎创纪录的低流失率,并增加了DISH的总增加量和历史最高信用评分。我们还看到Sling的用户增长正面,我们继续改善平台和用户体验。本季度,我们增加了48,000名净Sling用户,比去年增加了7,000名。
考虑到损益,我们的营业收入和EBITDA与去年相比都有所下降,这主要是由于用户基数较低和SAC较高。对于收入而言,由于价格上涨以及DISH和Sling的广告销售收入增加,较低的用户群被ARPU的增加部分抵消。这些增长受到整体付费电视用户群中Sling TV用户比例提高的影响。
我们还看到保费渠道收入减少,主要与去除HBO有关。对于用户费用,我们的利润率相对稳定。然而,即使在观众人数下降的情况下,我们仍然面临着希望获得越来越高利率的程序员的长期压力。编程费用受到HBO频道删除的积极影响。
转向订户获取成本。本季度对更多用户的投资对营业收入和EBITDA产生了负面影响。话虽如此,我们相信我们在收购高质量用户方面所做的投资将在长期内获得回报。 DISH TV SAC每次激活增加786美元,高于去年的763美元。 DISH TV SAC的增加是由于每次激活的硬件和广告费用增加。
请注意,我们继续通过价格更高的Hopper接收器为我们的新客户提供更高比例。虽然这会影响SAC,但我们相信通过提供更好的客户体验,提供我们最好的设备可以长期影响忠诚度。
由于支持我们的无线计划和法律费用的成本,本季度的G&A费用有所增加。尽管无线资本支出增加,但在今年上半年,我们产生了超过6亿美元的自由现金流。我们在第二季度结束时拥有27亿美元的现金和投资。这足以赎回我们9月债务期限剩余的13亿美元。
关于Boost,我们有信心在交易结束时以现金支付14亿美元的购买价格。正如我们之前所说,我们将在进入资本市场时投机取胜。
最后,在本季度,我们宣布同意收购EchoStar卫星服务部门的大部分,以及某些房地产以换取我们的股票。交易完成后,此交易将大大减少我们的卫星和传输费用,因此,我们应该看到自由现金流和EBITDA都有所改善。
With that, I'll turn it over to Charlie for a few brief comments.
有了这个,我会把它转交给查理一些简短的评论。
Charlie Ergen
Thanks, Paul.
Normally, I wouldn't comment, but I just wanted to briefly set the stage for your questions.
Let's talk about what's changed and of course obviously a big change with the agreement with the T-Mobile and Sprint, and the acquisition of the Boost brand and the customers, and the Virgin customers and the Sprint -- and the three big Sprint customers. We were able to enter the marketplace in a very timely manner with just over 9 million subscriber, something that we -- I didn't think that we'd have to build the company from -- build the retail side of the business from scratch. Now, we get a key ingredient, a key business to move forward from and really just jumpstarts us to get into the business.
We're also acquiring a seven-year MVNO deal, a very competitive MVNO deal, but also for -- seven years, but -- so that we get the provision on the new T-Mobile network, which obviously is going to become even better network as they build out -- and the Sprint spectrum. More importantly something that's not understood is that we of course get to build our own network out and we get to provision customers on our own network but then we get to run own a T-Mobile network, which allows us to build on a market by market basis, which is materially different than we envisioned where we believed we had to build the whole country at one time. Now, we can be in business as soon as we build our first market with owner economics. And I'm sure you will have more questions about that.
Additionally, the DISH FCC where we have been going -- where we had been going in kind of opposite directions, where we're building based on our license, the flexible use license and narrowband IoT network to meet our build out requirements. We're now more in alignment where the FCC wants to go, which is they want to see 5G mobile broadband built out, and as a result of this transaction we're now totally aligned with that where we have voluntarily changed our flexible use licenses to mobile broadband licenses in return for realistic -- 2023 before we can build 70% of the country out.
But, we're now in alignment where I think the country wants to go, where I think -- I know the FCC wants to go, where I know we want to go, I think where the administration and the Congress wants to go. As result, our NB-IoT, narrowband IoT resources will be redeployed in the short-term for that 5G network because MVNO deal on T-Mobile allows us to use their nationwide NB-IoT that's already built out. So, there is no reason to duplicate that network, particularly with some nonstandard frequencies.
What's not new is that we still plan on building a network out and spending about $10 billion to do that. Having said that, with the MVNO deal with T-Mobile, we're able to extend our build out for some of the less profitable areas longer term. So, our initial [indiscernible] will actually be less than we had envisioned short-term, and as a result our OpEx should be less than we had ultimately envisioned. But the $10 billion investment is still in the cards.
谢谢,保罗。
通常情况下,我不会发表评论,但我只是想简单地为你的问题设定阶段。
让我们谈谈发生了什么变化,当然显然是与T-Mobile和Sprint达成协议,以及收购Boost品牌和客户,维珍客户和Sprint以及三大Sprint客户的巨大变化。我们能够以非常及时的方式进入市场,只有超过900万用户,我们 - 我认为我们不必建立公司 - 从头开始​​构建业务的零售方面。现在,我们获得了一个关键因素,一个向前发展的关键业务,并且真正启动我们进入业务。
我们还收购了一份为期七年的MVNO交易,这是一项非常有竞争力的MVNO交易,但也是 - 七年,但是 - 以便我们在新的T-Mobile网络上获得这项服务,这显然会变得更加平稳他们建立起来的更好的网络 - 以及Sprint频谱。更重要的是,我们当然不得不建立自己的网络,我们可以在自己的网络上配置客户,但我们可以运行自己的T-Mobile网络,这样我们就可以在市场上建立起来。市场基础,与我们认为必须同时建立整个国家的情况有很大不同。现在,一旦我们建立了拥有所有者经济学的第一个市场,我们就可以开展业务。而且我相信你会有更多的问题。
此外,我们一直在进行DISH FCC - 我们一直在朝着相反的方向前进,我们正在建立基于我们的许可证,灵活的使用许可证和窄带物联网网络,以满足我们的构建要求。我们现在更加符合美国联邦通信委员会的意愿,他们希望看到5G移动宽带已经建成,并且由于这次交易,我们现在完全符合我们自愿更改灵活使用许可的地方移动宽带许可证以换取现实--2023之前我们可以建立70%的国家。
但是,我们现在正处于我认为该国想去的地方,我认为 - 我知道联邦通信委员会想要去,我知道我们想要去的地方,我想政府和国会想要去哪里。因此,我们的NB-IoT,窄带物联网资源将在短期内重新部署到该5G网络,因为在T-Mobile上的MVNO交易允许我们使用已经建立的全国性NB-IoT。因此,没有理由复制该网络,特别是对于一些非标准频率。
什么并不新鲜,我们仍然计划建立一个网络,并花费约100亿美元来做到这一点。话虽如此,随着MVNO与T-Mobile达成协议,我们能够在较长期内扩大一些利润较低的领域。因此,我们最初的[音频不清晰]实际上会比我们设想的短期更少,因此我们的运营支出应该比我们最终设想的要少。但这笔100亿美元的投资仍然存在。
And what's not news, we're going to need help. We're going to need help from people to help us better [ph] network, just like we needed help back when we decided to launch satellite. So, there is people that have many of the things that we need, whether it be backhaul, whether it be towers, whether it be mobile edge compute, whether it'd be hardware or software, whether it'd be distribution and marketing, all those things are things that we're going to need.
Our philosophy really is where somebody else has some of those things, we don't intend to reinvent it, rebuild it, if they want to work with us. If they don't want to work with us, then obviously, then, we'll do it ourselves. And when we did satellite way back, when there were many times -- most times people had things in place and wanted to work with us, but there were few cases where people didn't believe in us or I didn't think we would be successful when we end up having to build those things ourselves.
So, with that I think, we will take questions.
什么不是新闻,我们需要帮助。我们需要人们帮助我们更好地[网络],就像我们决定发射卫星时需要帮助一样。因此,有些人拥有我们需要的许多东西,无论是回程,是否是塔,是否是移动边缘计算,是硬件还是软件,是否是分销和营销,所有这些都是我们需要的东西。
我们的理念确实是其他人拥有其中一些东西的地方,如果他们想与我们合作,我们不打算重新发明它,重建它。如果他们不想和我们合作,那么显然,我们会自己做。当我们回到卫星的时候,有很多次 - 大多数时候人们有东西到位并希望与我们合作,但很少有人不相信我们或者我认为我们不会当我们最终不得不自己建造这些东西时取得成功。
所以,我认为,我们会提出问题。
问答环节
[Operator instructions] We'll take our first question from David Barden with Bank of America.
[操作员说明]我们将收到David Barden与美国银行的第一个问题。
大卫巴登
He, guys. Thanks so much for taking my questions. I really appreciate it. I guess, a couple. First would be, could you guys give us the shape of the EBITDA of the business that you are acquiring from the Sprint, T-Mobile divestiture? Obviously, they've got one number, you've got a different number based on your relationship. It will be helpful to get an understanding what that is. And then, I guess, second, Charlie, when you say you need help from people, I think, one of the biggest things is going to be getting the money to kind of build this plan out. The Wall Street Journal reported that you spent like three weeks putting the plan together. What is the plan to bring the funding to bear and the shape of the plan? If you could kind of give us a little bit of color on that would be super helpful. Thanks.
他,伙计们。 非常感谢您提出我的问题。 对此,我真的非常感激。 我想,一对夫妇。 首先,您能否向我们介绍您从Sprint,T-Mobile剥离中获得的业务的EBITDA? 显然,他们有一个号码,你根据你的关系得到了不同的号码。 了解它是什么将是有帮助的。 然后,我想,第二,查理,当你说你需要人们的帮助时,我认为,最重要的事情之一就是赚钱来制定这个计划。 据"华尔街日报"报道,您花了三周的时间将计划整合在一起。 提供资金的计划和计划的形式是什么? 如果你能给我们一些颜色,那将是非常有帮助的。 谢谢。
Charlie Ergen
This is Charlie. I'll try to take it. In terms of EBITDA of the existing Sprint business, that's really -- we'll probably leave it up to them to talk about what their probability is. Obviously, the way they would look at it internally and the way we would look at it would be little bit different. Because we know that in the short-term we're paying for the new T-Mobile network, different economics than perhaps on the old Sprint network. And then, obviously, as we build out our own network, our economics change materially different.
So, having said that, I think maybe just to give you some kind of guidance like TracFone, who we believe we have a very competitive deal compared to their deals, and look at their financials to give you a feel for the base case would be, where you're using somebody else's network in terms of what their profit would be. And then, obviously, as we use our own -- as we build our own network, use our own tower to get owner economics, that materially changes in a positive way.
As far as where we get the money to move the network forward, a lot of different places. So, we obviously have cash on hand in the business, we obviously are generating cash flow, which has been in excess of $1 billion for a lot of years. In terms of our existing business, where we believe that the Boost and our entry into marketplace will be a positive from a cash flow perspective. The marketplaces are open to us and certainly today and there is opportunistic things. And I certainly am willing to put more money in this company because that's what it takes to.
And then, finally, the one of the things in this agreement is our 600 megahertz spectrum, which today is as we wait for the broadcaster spectrum at which T-Mobile has taken aggressive stance there. Some of that spectrum is fallow today, in fact all of our spectrum today is fallow. And Department of Justice is requiring both companies to use good faith efforts on a market base deal for them to leave their capacity until such time as we use it.
So, to give you an example, we have moved our build up schedule out by four years from 2029 to 2025 as part. So, we have accelerated our build out of 600 but all of our 600 is not going to be built out in 2025. So, it gives you a feel for some possible revenue opportunities there as well.
这是查理。我会试着接受它。就现有Sprint业务的EBITDA而言,这确实是 - 我们可能会让他们谈谈他们的概率是多少。显然,他们在内部看待它的方式以及我们看待它的方式会有点不同。因为我们知道在短期内我们为新的T-Mobile网络付费,不同于旧Sprint网络的经济效益。显然,当我们建立自己的网络时,我们的经济变化就大不相同了。
所以,说到这一点,我想也许只是给你一些像TracFone这样的指导,我们相信我们与他们的交易相比我们有一个非常有竞争力的交易,看看他们的财务状况让你感觉基本情况会是,就你的利润来说,你在使用别人的网络。然后,显然,当我们使用自己的网络时 - 当我们建立自己的网络时,使用我们自己的塔来获得所有者经济学,这将以积极的方式发生重大变化。
至于我们获得资金以推动网络前进的地方,很多不同的地方。因此,我们显然在业务上有现金,我们显然正在产生现金流,多年来已经超过10亿美元。就我们现有的业务而言,我们认为从现金流的角度来看,Boost和我们进入市场将是积极的。市场对我们开放,当然也有机会主义的东西。我当然愿意在这家公司投入更多资金,因为这就是它所需要的。
然后,最后,这个协议中的一个问题是我们的600兆赫频谱,今天我们正在等待T-Mobile在那里采取激进立场的广播频谱。今天有些频谱是休闲的,事实上我们今天所有的频谱都是休闲的。司法部要求两家公司在市场基础交易中使用诚信的努力,让他们在我们使用它之前留下他们的能力。
所以,举个例子,我们将构建时间表从2029年到2025年的四年内完成。因此,我们已经加快了我们600的建设,但我们的所有600都不会在2025年建成。所以,它让你感觉到那里可能的一些收入机会。
大卫巴登
Thank you so much, Charlie. As a follow-up, just real quick. As a gambling man, what would you put the odds that the state AGs [ph] are going to win or lose in their efforts to block this deal?
非常感谢,查理。 作为后续,真正快速。 作为一个赌博的人,你会把国家股份公司[ph]在阻止这笔交易的努力中获胜或失败的可能性是什么?
Charlie Ergen
First of all, I'm not a gambler. So, when you gamble, that means that you don't know the odds, and that means that when you gamble -- in fact, if you play in Vegas, other than blackjack, in only certain times at blackjack, the odds are against you. So, that would be a gamble. But, when you actually understand, like blackjack and count cards, it's not a gamble because the odds are in your favor. So, I'm not really a gambler, but -- from that perspective. But, look, I think as the -- I think to the credit of the FCC, in particular the Justice Department, I think, they've structured this agreement so that we feel very good about our ability to compete as a fourth entrant to this marketplace, both in the short term, particularly and obviously in the long term. I do think that the states played a role and I think that the states, had -- my person opinion is that big influence on T-Mobile and Sprint, their willingness to be more aggressive, to give us the of kind things that we needed to be competitive that they otherwise might not have an obviously DoJ forced some of those issues, but I think you have to get some credit to the states as well. So, when you look at all of that, I think that I would rather have the Department of Justice case than not.
首先,我不是赌徒。因此,当你赌博时,这意味着你不知道赔率,这意味着当你赌博 - 事实上,如果你在拉斯维加斯玩,除了二十一点,只在二十一点的某些时候,可能性是您。所以,这将是一场赌博。但是,当你真正了解时,比如二十一点和计数牌,这不是一场赌博,因为赔率对你有利。所以,我不是一个真正的赌徒,但是 - 从这个角度来看。但是,看起来,我认为 - 我认为美国联邦通信委员会,尤其是司法部门,我认为他们已经制定了这个协议,以便我们对作为第四个参赛者的竞争能力感到非常满意。这个市场,无论是短期的,特别是长期而言。我确实认为各州发挥了作用,我认为各州,我的观点是对T-Mobile和Sprint的巨大影响,他们愿意更具侵略性,给我们提供我们需要的那些东西为了具有竞争力,他们可能没有明显的DoJ迫使其中的一些问题,但我认为你必须得到一些信誉给各州。所以,当你看到所有这些时,我认为我宁愿拥有司法部的案例而不是。
汤姆卡伦
Yes. This is Tom. We're not in the business of handicapping that outcome. But, as Charlie said, the way the remedy was structured allows us to effectively compete on both price and packaging, day one. And so, the news just came out on Friday. So, I think, now, the states are in a position where they have to objectively analyze and evaluate the remedy. And our hope is that they will look at it with a different perspective.
是。 这是汤姆。 我们不是在阻碍这种结果。 但是,正如查理所说,补救措施的结构使我们能够在第一天就价格和包装进行有效竞争。 所以,这个消息刚刚在周五公布。 因此,我认为,现在,各州都必须客观地分析和评估补救措施。 我们希望他们能以不同的视角看待它。
会议主持员
We will take our next question from Jason Bazinet with Citi.
我们将从花旗的Jason Bazinet那里得到我们的下一个问题。
Jason Bazinet
I heard you on the $10 billion number not changing, but my questions is pretty simple. If you have a pile of cash, either from cash flow or new funding, how, based on the MVNO terms that you got from T-Mobile and the sort of the cost to deploy your own network in the selected cities, how should we think about the use of that cash? In other words, will you toggle most of your cash towards getting more gross additions and running it on this MVNO, will you toggle all of it for standing up a network and we really shouldn't expect a bunch of incremental gross additions on a wireless side coming in, or is there some sort of balance between those two in terms of how you see this playing out? Any color would be helpful. Thanks.
我听说你的100亿美元数字没有改变,但我的问题非常简单。 如果您有大量现金,无论是现金流还是新资金,如何根据您从T-Mobile获得的MVNO条款以及在选定城市部署自己的网络的成本,我们应该如何思考 关于使用现金? 换句话说,你是否会将大部分现金转换为获得更多增加额并在此MVNO上运行它,你是否会为了建立网络而切换所有这些,我们真的不应该期望在无线上增加一堆增量 一方进来,还是在你看到这场比赛的方面是否存在某种平衡? 任何颜色都会有所帮助。 谢谢。
Charlie Ergen
It's the latter, it will be balanced because we plan to aggressively grow the Boost business as well as begin building out the 5G network as soon as possible. In fact, an RFI and an RFP was released today by DISH regarding the 5G network. It's a very cloud-centric approach, it embraces the mentality of virtualization from the ground up. And so, we believe that the CapEx and OpEx that we'll get to in a cloud-native 5G standalone network will be very attractive. However, in the meantime, we have every motivation to grow the Boost base. And we not only want to expand the Boost distribution, because removing -- one of the conditions of closing is that we have to be able to provision new subs on T-Mobile's network. So, we're not going to provision any new Boost customers on the Sprint network. And since the T-Mobile network is far superior to the Sprint network, particularly in terms of coverage, it opens up new geographically diverse markets for us. So, we can not only work with the Boost current distribution to expand their footprint, but we'll also be able to use the current DISH distribution and retail presence throughout the country because you're going to be able to make the service available in a much broader geographic footprint.
这是后者,它将得到平衡,因为我们计划积极发展Boost业务,并尽快开始构建5G网络。实际上,DISH今天发布了关于5G网络的RFI和RFP。这是一种非常以云为中心的方法,它从一开始就包含了虚拟化的心态。因此,我们相信,我们将在云原生5G独立网络中获得的资本支出和运营支出非常具有吸引力。然而,与此同时,我们有动力发展Boost基地。我们不仅希望扩展Boost发行版,因为删除 - 关闭的一个条件是我们必须能够在T-Mobile的网络上配置新的潜艇。因此,我们不打算在Sprint网络上配置任何新的Boost客户。由于T-Mobile网络远远优于Sprint网络,特别是在覆盖范围方面,它为我们开辟了新的地理多元化市场。因此,我们不仅可以使用Boost当前分销来扩大其占地面积,而且我们还能够在全国范围内使用当前的DISH分销和零售业务,因为您将能够提供服务。更广泛的地理覆盖范围。
会议主持员
Our next question is from Doug Mitchelson with Credit Suisse. Please go ahead.
我们的下一个问题来自瑞士信贷的Doug Mitchelson。 请继续。
Doug Mitchelson
Charlie, I was hoping if you could talk about your go to market strategy or vision. I sort of thought you were thinking about wholesaling capacity on DISH as you build out a 5G network, now you're squarely in retail and talking about gain into postpaid, sort of as quickly as possible. So, as you transition to your own sort of cloud-based efficient 5G network with all the capacity that you have, are you -- just curious how you plan to differentiate the service and go to market. Then, I've got a follow-up.
查理,我希望你能谈谈你的市场战略或愿景。 我认为你正在考虑在建立一个5G网络时对DISH的批发能力,现在你正处于零售业,并且尽可能快地谈论后付费。 因此,当您转换到拥有所有容量的基于云的高效5G网络时,您是否 - 只是好奇您计划如何区分服务并进入市场。 然后,我有一个后续行动。
Charlie Ergen
So, Doug, one of the nice things about a virtualized network with the architecture that we're using, it's completely different than the incumbent legacy networks. So, we'll slice our network in any number of ways. You might look at it as if one of the slice -- one of the big slices of our network will be our own retail business to consumers to compete against the incumbents. Right? And we didn't know whether we'd be able to do that on a very timely basis. But, now, we know that we can. In fact, we know that's how we're going to enter the marketplace.
Having said that, when you look at DISH's wireless portfolios and now at approximately 14 megahertz of 800 megahertz, we're well over 100 megahertz of spectrum that we're able to utilize. And with that -- and obviously more downlink than uplink. So, we actually have more downlink, low and mid band spectrum and Verizon is example and I think they have over 120 million customers on their network. And in a 5G virtualized architecture that might only take 30% -- to put on 20 million customers for where they are today, that might only take 30% of your network -- of our network. So, we think we can do both, which is we still, in this particular thing, we have the ability to lease out 35% of our network. We're going to probably use about the same amount, if we get 120 million subscribers, and I'm sure all of you in this call believe that we're going to get 120 million subscribers. And we still have room for where 5G really needs to go, whether it'd be precision agriculture or healthcare, robotics or smart cities or smart grid, or Blockchain, artificial intelligence, autonomous vehicles, all those things still need a network. So, I think we're in a very good position to put our network where it's best used, and we have a lot of flexibility in doing that. But, certainly, the end result is we have plenty of spectrum for -- to go into consumer business and still do some of the things in a network that's architected where other incumbents are going to have a tougher time to get there.
所以,Doug,关于我们正在使用的架构的虚拟化网络的一个好处,它与现有的传统网络完全不同。因此,我们将以多种方式切割我们的网络。你可能会把它看作是我们网络的一大部分 - 我们自己的零售业务,消费者与现有企业竞争。对?而且我们不知道我们是否能够及时做到这一点。但是,现在,我们知道我们可以。事实上,我们知道我们将如何进入市场。
话虽如此,当你看到DISH的无线产品组合,现在大约14兆赫的800兆赫时,我们能够利用的光谱超过100兆赫。有了这个 - 显然下行链路比上行链路更多。因此,我们实际上有更多的下行链路,低频和中频频谱,而Verizon就是一个例子,我认为他们的网络上有超过1.2亿客户。在5G虚拟化架构中,可能只占30% - 为我们的网络提供2000万客户,这可能只占您网络的30%。所以,我们认为我们可以做到这两点,我们仍然是,在这个特殊的事情上,我们有能力出租35%的网络。如果我们获得1.2亿用户,我们可能会使用大约相同的金额,而且我相信在这次通话中你们所有人都认为我们将获得1.2亿用户。我们仍然有空间可以实现5G真正需要的地方,无论是精准农业还是医疗保健,机器人或智能城市或智能电网,还是区块链,人工智能,自动驾驶汽车,所有这些仍需要网络。所以,我认为我们处于一个非常有利的位置,可以将我们的网络放在最佳使用的地方,我们在这方面有很大的灵活性。但是,当然,最终的结果是我们有足够的频谱 - 进入消费者业务,并且仍然在网络中做一些事情,而其他现有企业将有更艰难的时间去那里。
Doug Mitchelson
I think, last quarter, you talked about it being difficult to raise financing given the uncertainty on the FCC side in terms of protecting licenses on an IoT network build out, and that uncertainty is now off the table. Do you think it's going to be easier to have these financing conversations now that there's certainty around what the business plan is and the FCC strategy around your spectrum licenses?
我认为,上个季度,由于FCC方面在保护物联网网络上的许可证方面的不确定性,你谈到了筹集资金很困难,现在这种不确定性已经摆脱困境。 您是否认为现在可以更容易地进行这些融资对话,以确定业务计划是什么以及围绕您的频谱许可证的FCC策略?
Charlie Ergen
I think, there is no question that -- the elimination of the uncertainty at the FCC is big, but it's equally as big we can enter the marketplace in the short period of time, we start to gain return our investment and actually start cash from the business. So, look, the markets are open, you guys are on the business -- a good business plan can raise money almost anytime, but times are good for raising money. And we don't have a good business plan, we're going to have a great business plan.
我认为,毫无疑问 - 消除美国联邦通信委员会的不确定性很大,但是我们可以在短时间内进入市场同样大,我们开始获得投资回报并实际从 这生意。 所以,看,市场是开放的,你们都在做生意 - 一个好的商业计划几乎可以随时筹集资金,但时间有利于筹集资金。 我们没有一个好的商业计划,我们将有一个伟大的商业计划。
会议主持员
Our next question is from Brett Feldman with Goldman Sachs. Please go ahead.
我们的下一个问题来自Brett Feldman和Goldman Sachs。 请继续。
布雷特费尔德曼
Yes. Thanks for taking the question, and congratulations filing and getting this done. Once the deal closes, the new company is basically going to be a holding company that has a video distribution business and a wireless services business. And I'm curious to hear your thoughts on whether you think there is operating synergy between them, or if the intent is going to be to start having separate operating structures, separate capital structures and maybe even separate ownership structures to the point where you could consider spinning out or selling the DDS business? Thanks.
是。 感谢您提出问题,并祝贺提交并完成此工作。 一旦交易完成,新公司基本上将成为一家拥有视频分销业务和无线服务业务的控股公司。 而且我很想知道您是否认为他们之间存在运营协同效应的想法,或者是否意图开始拥有独立的运营结构,独立的资本结构,甚至可能将所有权结构分开到可以 考虑分拆或出售DDS业务? 谢谢。
Charlie Ergen
I'll take a shot at it. I don't know if Erik or Paul, you want to jump in here. But, look, we have a lot of flexibility in our structure. Obviously, it's certainly going to be enhanced as we get to satellite assets, we need to run our DBS business over into DISH. But, the plan is not to duplicate with a completely new sandbox where we have customer service. We have call centers today. There is no reason to have different call centers, different for wireless and Boost that we do for our video business. We just have to do different training. We already build -- we already understand security, we already have -- we have sales and marketing, we have distribution, we have an in home service with trucks, can go in and do things in home in terms of smart homes and connectivity and delivery of products. So, we've got an awful lot of infrastructure in place. And Boost is a really, really similar business to ours. They use independent retailers, we started with independent retailers, we're still with independent retailers for a big part of our business. It is a customer-facing product that there's billing and collection to capital money each month. Probably the biggest differences that we get to sell something that the cost of goods sold is not going up but it's going down. And people using more, not less.
So, in TV business, people are watching some of the channels less but those channels want more money. That's not -- we're the first company to talk about that in the conference call, and we're probably three years ahead of anybody else talking about it. And people finally caught up to that notion.
But in this case, we're selling something people are using more but the cost is going down. And as we build our own network, the cost goes down materially. Do you want to comment, maybe Erik, to fill the gaps there?
我会小心翼翼的。我不知道Erik还是Paul,你想跳进这里。但是,看,我们的结构具有很大的灵活性。显然,当我们获得卫星资产时,它肯定会得到增强,我们需要将我们的DBS业务运行到DISH中。但是,该计划不会与我们有客户服务的全新沙箱重复。我们今天有呼叫中心。我们没有理由为我们的视频业务提供不同的无线和Boost呼叫中心。我们只需要做不同的培训。我们已经建立了 - 我们已经了解安全性,我们已经拥有 - 我们有销售和营销,我们有分销,我们有卡车的家庭服务,可以进入家里做智能家居和连接的事情和交付产品。因此,我们已经拥有了大量的基础设施。而Boost与我们的业务非常相似。他们使用独立零售商,我们从独立零售商开始,我们仍然在独立零售商的大部分业务。这是一个面向客户的产品,每个月都有资金和收款。可能我们最大的不同之处在于销售商品的成本并没有上涨,而是在下降。人们使用更多,而不是更少。
因此,在电视业务中,人们看到的频道较少,但这些频道需要更多的钱。那不是 - 我们是第一个在电话会议上讨论这个问题的公司,我们可能比其他人谈论它还要早三年。人们终于赶上了这个想法。
但在这种情况下,我们正在销售人们正在使用更多东西,但成本却在下降。当我们建立自己的网络时,成本会大幅下降。你想评论,也许Erik,填补那里的空白?
Erik Carlson
I'm not sure there is a lot of gaps to fill in there, Charlie. I think, obviously, there is a business over the past 20 odd years that we've built for certain number of capabilities. Just like Charlie said, with independent distribution or marketing or digital assets or being able to go to somebody's home, being able to provide security, understand procurement, et cetera that will continue to leverage, like we leverage for Sling that we'll continue to leverage for the wireless business.
查理,我不确定那里有很多空白。 我认为,显然,过去20多年来我们已经为一定数量的能力建立了业务。 就像查理所说的那样,拥有独立的分销或营销或数字资产,或能够去某人的家,能够提供安全性,了解采购等等,这将继续利用,就像我们利用Sling一样,我们将继续 利用无线业务。
Charlie Ergen
So, we're going to be in a lower overhead situation than perhaps Boost was within spring as an example, even though they would already. We will do better than that.
因此,我们将在一个较低的开销情况下,或许Boost在春季作为一个例子,即使他们已经。 我们会做得更好。
布雷特费尔德曼
Go it. If you don't mind a follow-up because it has been a topic of discussion on prior calls about the merits of considering a combination with your largest satellite TV peer. It sounds like because you do see synergy between the video business and the wireless business, does that mean that you're not maybe interested in that anymore or it's just the bar is higher because you'd actually have dissynergies if you decided to consider something strategic?
去吧 如果你不介意跟进,因为它是关于考虑与你最大的卫星电视同行合并的优点的先前电话的讨论主题。 听起来好像是因为你确实看到了视频业务和无线业务之间的协同作用,这是否意味着你不再对它感兴趣了,或者只是条形图更高,因为如果你决定考虑一些东西,你实际上会有一些不和谐的东西 战略?
Charlie Ergen
I would say it's little bit simpler. We just don't have a relationship with AT&T.
我会说它有点简单。 我们与AT&T没有任何关系。
会议主持员
We will take our next question from Philip Cusick with JP Morgan. Please go ahead.
我们将接受菲利普库西克与摩根大通的下一个问题。 请继续。
Philip Cusick
One for Charlie and one for Erik, if I can. Understanding that the designated entities aren't part of this deal, Charlie, do you think we can expect some movement from the FCC around those? And then second, Erik, I see this is the first quarter of satellite gross add growth in five years. What changed in the business to drive that, and did that have something to do with the AT&T promotional roll off or is that all internal? Thanks.
一个是查理,另一个是Erik,如果可以的话。 了解到指定的实体不属于这笔交易的一部分,查理,你认为我们可以期待美国联邦通信委员会的一些动向吗? 第二,Erik,我看到这是卫星五年来第一季度的总增长。 在业务方面有什么变化来推动这一点,并且这与AT&T促销活动有什么关系,还是全部内部? 谢谢。
Erik Carlson
Yes, Phil. I'll start off and then I will let Charlie handle the DE question. Look, we've been talking on the calls for good many years now about kind of our focused effort on really doing what it takes to acquire profitable customers that we think will be with us long-term that are in the right areas and really providing superior service, technology and value. And I think this Q2 is probably the first quarter where you've seen that all come together. Obviously, as we talked last year, there was some overhang on the business with both Univision and HBO. And really that overhang is now gone. So, you are kind of seeing Q2 as -- let's call it, a cleaner quarter without channel removals. And so kind of the fruits of our labor and the discipline, the focus that we've had over the past few years has come to fruition.
We -- obviously, you've mentioned AT&T and maybe they are going through something similar that we went through many years ago. I can tell you know all that -- our profitability and our credit scores, our new customers are near all-time highs. And so, we feel really good about the customers that we are attracting, both from a geographic perspective and a credit quality perspective.
是的,菲尔。我会开始然后让Charlie处理DE问题。看,我们多年来一直在谈论多年以来的关于如何专注于真正做到如何获得有利可图的客户的呼吁,我们认为这些客户将会长期存在于合适的领域,并真正提供卓越的服务,技术和价值。而且我认为第二季度可能是你看到所有人聚集在一起的第一季度。显然,正如我们去年谈到的那样,Univision和HBO的业务存在一些悬念。真的,这种过剩现在已经消失了。所以,你有点看到第二季度 - 让我们称它为一个更清洁的季度没有频道删除。因此,我们的劳动和纪律的成果,我们过去几年所关注的重点已经取得成果。
我们 - 显然,你已经提到了AT&T,也许他们正在经历我们多年前经历的类似事情。我可以告诉你所有这些 - 我们的盈利能力和我们的信用评分,我们的新客户接近历史最高点。因此,从地理角度和信用质量角度来看,我们对吸引的客户感到非常满意。
Charlie Ergen
And I might just add that Game of Thrones, I think the largest viewing that HBO ever had, we still were able to -- Erik and his team kudos, because they were able to get through that. I don't know if that's a good news for HBO but that certainly was a headwind during the quarter.
On the DEs, Des didn't -- as you know is restricted preceding, so it did not come as part of this transaction. Having said that, I think, now that the FCC and DISH are aligned, both totally aligned to do 5G mobile broadband, I would hope that one of the things that is disappointing and look, good arguments on both sides of this issue. But, the fact is that some spectrum is lying fallow that nobody can do anything about, yet until this is resolved -- and at this point, it's on the FCC's court, not in ours. I think it's been six or seven, eight months since we have responded. So, I'm hopeful that ultimately between the FCC and in addition the DEs that we can get everything moving in the right direction. But, no guarantees with that, but we're certainly able to drive.
而且我可能只是添加了权力的游戏,我认为HBO曾经拥有的最大的观看,我们仍然能够--Erik和他的团队赞不绝口,因为他们能够完成这一切。我不知道这对HBO来说是否是一个好消息,但在本季度肯定是一个逆风。
在DE上,Des没有 - 正如你所知道的那样受限制,所以它并没有成为这笔交易的一部分。话虽如此,我认为,既然FCC和DISH已经完全一致,两者都完全符合5G移动宽带的标准,我希望其中一件令人失望的事情,就是这个问题双方都有好的争论。但是,事实是,有些频谱是休闲的,没有人可以做任何事情,但直到这个问题得到解决 - 而且在这一点上,它在FCC的法庭上,而不是在我们的法庭上。我想自从我们做出回应以来已经有六七个月了。所以,我希望最终在FCC之间以及DE之间我们可以让一切都朝着正确的方向发展。但是,不能保证,但我们当然能够驾驶。
Philip Cusick
Erik, if I can follow up. Was any of the -- or any substantial portion of the customers you came back this quarter more like a returns after some of the Hispanic issues have been cleaned up?
艾瑞克,如果我能跟进的话。 在一些西班牙裔问题得到清理之后,本季度你回来的客户中的任何一个 - 或任何大部分客户更像是回报吗?
Erik Carlson
I wouldn't necessarily categorize that way, Phil. I mean, obviously, we're making good progress now with our partnership with Univision and think we can get back to grow in that business. But, I wouldn't overemphasize your point there.
菲尔,我不一定会这样分类。 我的意思是,显然,我们与Univision的合作伙伴关系正在取得良好进展,并认为我们可以恢复在该业务中的成长。 但是,我不会过分强调你的观点。
会议主持员
We will take our next question from Kannan Venkateshwar from Barclays. Please go ahead.
我们将从Barclays的Kannan Venkateshwar接下来的问题。 请继续。
Kannan Venkateshwar
所以我们没有完全给出这个数字。 但我认为我们向您展示传统CB&I投资组合的部分原因是为了突出我们在积压工作中的低利润或零保证金工作量。...
So, I guess, Charlie, one question on the MVNO agreement. You mentioned the ability to license 35% of the capacity in your own network. But, the language around the ability to do so using the MVNO agreement was less clear. So, if you could just clarify if there is any ability that you have near-term to use some of the capacity that you're getting to license that to potential third parties. The second question, I guess, is more from the perspective of the states. Obviously, there has been pushbacks there. And one of the issues that seems to have come up is DISH is not in the wireless business, and therefore is it a incredible fourth player. So, is there any conversation with the states in terms of what they want from a DISH perspective rather than a T-Mobile, Sprint prospective? Thank you.
所以,我猜,查理,关于MVNO协议的一个问题。 您提到了在您自己的网络中许可35%容量的功能。 但是,使用MVNO协议这样做的语言不太清楚。 所以,如果你能够澄清你是否有任何能力,你有近期使用的一些能力,你可以获得许可给潜在的第三方。 我想,第二个问题更多的是从各州的角度来看。 显然,那里有一些阻力。 而且似乎已经出现的一个问题是DISH不在无线业务中,因此它是一个令人难以置信的第四个参与者。 那么,从DISH角度而不是T-Mobile,Sprint的角度来看,他们想要与各州进行任何对话吗? 谢谢。
Charlie Ergen
Yes. So, on the MVNO deal, the MVNO deal is to DISH and the brand is the DISH brand and DISH will -- I think you should look at us similar to Netflix, where Netflix has a lot of forms of distribution that -- I think Amazon sells, when cable sells, and DISH sells, and Direct TV sales them. So, there is a lot of forms of distribution, but the fact of matter is you're getting your bill from Netflix and they control the consumer relationship. So, we don't have any restrictions on how we market, as long as it's a DISH product. But, we -- it would be unlikely that we could sell capacity to some -- to third-party on the T-Mobile network, that wouldn't make any sense.
Having said that, the beauty is that as we build our own network out and realize we're going to have both postpaid, build our own core within the next year, within a year closing, we're also going to build our first cities pretty quickly. Since we build our city, when you're in our city, you're in our network. But, as soon as you leave our city, the interconnect agreement is really a first-of-a-kind in the United States, as far as I can tell. But, as you go outside of our footprint, you would seamlessly roam onto the T-Mobile network and in fact, you won't even drop your session on your phone call. So, that's unique and has been done, and we're excited about the help, the justice and play the role there.
And obviously, when we have our own network that we can do, obviously there is nothing to prevent us from long-term from doing MVNO deals with other people and so forth as we build our own network. So, we have a lot of incentives to build our network. I think, it would be -- and not the least of which are severe penalties, if we don't. But regardless of that we're going to build this network out. And it's really hard for people who haven't studied the wireless business on the inside, haven't studied to degree that this company has and to understand -- you read about 5G and everything you get is what incumbents say about 5G and how they are going to do 5G. But the reality is that 5G can do so much more and just as important as the 5G technology is the architecture and how you build the network.
And so, all the incumbents have built networks that were primarily designed for voice, and were built, designed, architected in the 80s. But this is 2019 and we don't want yesterday's network. And architectures today that everybody wants to get to are open architectures where you're not relying on just one equipment supplier that equipment becomes off-the-shelf where it's interchangeable, and the majority of your network works on software, which allows you to do -- your network to do so many more things at lower cost. And so, we have the ability to do that. I mean, I'm probably bad at analogies here, but you can imagine these guys are building internal combustion engine and we're building electric cars, except we're not in a situation -- our electric cars are going to be half priced, they're going to be 50% cheaper than the cars they are building. And better yet, you don't have to plug it in to charge it. It's just going to be charged because we did the software. So, you don't have to plug it in. So, you'd imagine if somebody was building electric car today that was superior in every way, went faster, more robust, better user features, costs half as much money and you didn't have to wait in line to fill it up, that's what we're going to have. And the other guys who are going to get there -- the other guys have to tear their networks down and they've got rebuild them.
是。因此,在MVNO交易中,MVNO交易是DISH,品牌是DISH品牌,DISH将 - 我认为你应该看看我们类似于Netflix,Netflix有很多形式的发行 - 我认为当有线电视销售时,亚马逊销售,DISH销售,直播电视销售。因此,有很多形式的分销,但事实上,你是从Netflix获得账单,他们控制消费者关系。因此,只要它是DISH产品,我们对我们的营销方式没有任何限制。但是,我们 - 我们不太可能向T-Mobile网络的第三方出售产能,这是没有任何意义的。
话虽如此,美丽的是,当我们建立自己的网络,并意识到我们将同时支付后付费,在明年建立自己的核心,在一年内关闭,我们也将建立我们的第一个城市很快。自从我们建立城市以来,当你在我们的城市时,你就在我们的网络中。但是,一旦你离开我们的城市,据我所知,互连协议在美国真的是第一个。但是,当您走出我们的足迹时,您将无缝地漫游到T-Mobile网络,事实上,您甚至不会在电话上放弃会话。所以,这是独特的,已经完成,我们对帮助,正义和在那里发挥作用感到兴奋。
显然,当我们拥有自己的网络时,显然没有什么可以阻止我们在建立自己的网络时长期与其他人做MVNO交易等等。因此,我们有很多激励来建立我们的网络。我想,如果我们不这样做,那将是 - 而且至少是严厉的惩罚。但无论如何,我们都要建立这个网络。对于那些没有在内部研究过无线业务的人来说真的很难,还没有研究过这家公司所拥有和理解的程度 - 你读到了5G,你得到的一切就是现有人对5G的看法以及他们是如何做到的打算做5G。但实际情况是,5G可以做得更多,同样重要的是5G技术是架构以及如何构建网络。
因此,所有现有企业都建立了主要为语音设计的网络,并在80年代建造,设计和架构。但这是2019年,我们不希望昨天的网络。今天,每个人都希望获得的架构是开放式架构,您不仅仅依靠一个设备供应商,设备变得现成可互换的地方,并且您的大部分网络都在软件上运行,这使您可以做到 - 您的网络以更低的成本完成更多的事情。所以,我们有能力做到这一点。我的意思是,我可能在这里做类比不好,但是你可以想象这些家伙正在制造内燃机而我们正在制造电动汽车,除非我们不在这种情况下 - 我们的电动汽车将是半价的,他们将比他们正在建造的汽车便宜50%。更好的是,你不必插上电源就可以充电。这只是收费,因为我们做了软件。因此,您不必将其插入。所以,您可以想象,如果今天有人正在制造电动汽车,它在各方面都很出色,速度更快,更强大,用户功能更好,成本只有一半,而且你没有我们不得不排队等待填补,这就是我们将要拥有的。而其他人将会到达那里 - 其他人必须拆除他们的网络,他们已经重建了他们。
So just long-winded answer, but some of the people have talked about whether we'd have a hosting agreement. Hosting agreement doesn't make sense for us because a hosting agreement means we would have internal combustion cars, they would host our spectrum and we would look like just they would look like. So, customers have one to four choices, they all look pretty much the same, they all make a phone call, they'll surf the web, they're all pretty much the same. But our network and our phones will be different because we architect it. We could take advantage of massive MIMOs, our tower placement is different than incumbents' tower placement. We get to use things like [indiscernible] our cable structuring and protocol is different. It means that we do things, that big shed you see at the bottom of the towers today, that's going to be in the cloud. So, all that's different. And if all that's different, we get the best of both worlds, which is we get to use the old, as long as we need to but we get to build the new. And someday when we get chance to show the economics of that that's powerful, that's powerful. And our build out will be where the towers are used, where more people are using data. That's when we're going to build our first.
And so, we get to build out very highly efficient deployed towers. And longer-term, we will build out the more rural areas where you're middle of Montana driving down the road, and you and the cows out there, not a lot of people using that tower but we'll get to use that tower until we need to build it out which we well, but we get to defer that CapEx or OpEx. So, it's a very good economic model for us and we will be very competitive.
所以只是冗长的答案,但有些人已经谈到我们是否有托管协议。托管协议对我们没有意义,因为托管协议意味着我们将拥有内燃车,他们将托管我们的频谱,我们看起来就像它们看起来像。因此,客户有一到四个选择,他们看起来几乎一样,他们都打个电话,他们会上网,他们都差不多。但是我们的网络和我们的手机会有所不同,因为我们设计它。我们可以利用大量的MIMO,我们的塔位置不同于现有的塔位置。我们使用像[音频不清晰]这样的东西我们的电缆结构和协议是不同的。这意味着我们做的事情,你今天在塔底看到的大事,那将是在云中。所以,所有这些都不同。如果所有这些都不同,我们将获得两个世界中最好的东西,这是我们可以使用旧的,只要我们需要,但我们可以构建新的。有一天,当我们有机会展示那种强大的经济学时,那就是强大的。我们的构建将是塔使用的地方,更多的人正在使用数据。那是我们要打造第一个。
因此,我们可以构建非常高效的部署塔。从长远来看,我们将建设更多的农村地区,你在蒙大拿州的中间路上行驶,你和那里的奶牛,不是很多人使用那座塔,但我们将使用那座塔直到我们需要将它构建出来,但我们推迟了CapEx或OpEx。所以,这对我们来说是一个非常好的经济模式,我们将非常有竞争力。
Erik Carlson
I'll make a couple of follow-up points. One, the agreement, as Charlie said, does not allow us to wholesale the capacity, nobody really expected that would be the case. However, we do have flexibility in creating new brands onto the network -- as I said earlier, we intend to continue to grow the Boost brand in presence, but we do have the capability to create new brands as well as bundle that with third-party products and cross market with third-party partners. So, we do have newer avenues of growth beyond that.
The second point I'd make is while we're starting with attractive economics on the MVNO deal, there is also a mechanism in the agreement that enables those costs to drop at specific periods of time. But at the end of the day, it's always going to be more cost effective for us to be our own network. So, the incentive to build around where the traffic and capacities being consumed today, goes up every month.
我会做几个跟进点。 其一,正如查理所说的那样,协议不允许我们批发产能,没有人真正预料到会出现这种情况。 但是,我们确实可以灵活地在网络上创建新品牌 - 正如我之前所说的,我们打算继续扩大Boost品牌,但我们确实有能力创造新品牌,并将其与第三品牌捆绑在一起。 派对产品与第三方合作伙伴交叉市场。 因此,我们确实有更新的增长途径。
我要说的第二点是,当我们从MVNO交易的经济学开始时,协议中还有一个机制可以使这些成本在特定时间段内下降。 但最终,成为我们自己的网络对我们来说总是更具成本效益。 因此,建立在当今消耗的流量和容量的地方的动力每个月都会上升。
Kannan Venkateshwar
所以我们没有完全给出这个数字。 但我认为我们向您展示传统CB&I投资组合的部分原因是为了突出我们在积压工作中的低利润或零保证金工作量。...
Thank you. And if you could just help the question on the states and the lawsuit there?
谢谢。 如果你可以帮助解决有关州和诉讼的问题吗?
Charlie Ergen
I didn't get the question. Could you repeat?
我没有得到这个问题。 你能不能再说一遍?
Kannan Venkateshwar
所以我们没有完全给出这个数字。 但我认为我们向您展示传统CB&I投资组合的部分原因是为了突出我们在积压工作中的低利润或零保证金工作量。...
The question was mainly about any conversation with the states around the credibility of DISH as a fourth player, and any solution they might need in order to get to…
问题主要在于与各州就DISH作为第四个参与者的可信度进行的任何对话,以及他们为了达到......而可能需要的任何解决方案。
Charlie Ergen
This is Charlie. I'm insulted when somebody says the credibility. When you're talking about a company in 19 -- I can remember, in 1991, when we first saw digital compression and we started building our satellites then. And we saw digital compression lab and we said we think digital compression is going is work, that's the new architecture of how video is going to be delivered. Everybody in cable, everybody in broadcast, everybody in -- that was the so called expert, every analyst said digital compression can't work. Trust me, I was there, right. Now, by 1994 -- '93 the same people, the exact same people said, oh! Yes, we always knew digital compression could work because directly we started to use that. And of course, the cable companies took 10 or 12 years to upgrade their plan equipment to digital because they were analog. So, here we with 5G, 5G architecture. The people want to know that nowhere this has gone; they're not discounting what DISH is saying. And by the way, DISH became the third largest MVNO, so DISH just wasn't -- DISH bigger than Cox, DISH became bigger than Charge, DISH became bigger than Time Warner, DISH became bigger than -- what was the name of the company in New York before it was Altice? DISH became bigger than Cablevision. Right? We didn't become bigger than Comcast or DirecTV. So, we've still got a room to go.
But I can remember -- thank God, Benny Goodman was around because our first money was 12.875 with warrants for $400 million. We didn't have any money. We never built a satellite. We never built a set-top box. We never interfaced with customers, never taken a call, never built an uplink center, never done encryption in our life, and yet we're able to do all that. Right? And this project is certainly challenging, but we have so much more infrastructure in place and the ability - and we know what we're up against. It's not our first road yet. And I think we'll be a competitive threat in this business.
这是查理。当有人说出可信度时,我受到了侮辱。当你在19岁谈论一家公司时 - 我记得,在1991年,当我们第一次看到数字压缩时,我们开始构建我们的卫星。我们看到了数字压缩实验室,我们说我们认为数字压缩正在发挥作用,这就是视频如何交付的新架构。有线电视中的每个人,广播中的每个人,所有人 - 这就是所谓的专家,每个分析师都说数字压缩无法奏效。相信我,我在那里,对。现在,到1994年 - '93同样的人,完全相同的人说,哦!是的,我们总是知道数字压缩可以工作,因为我们直接开始使用它。当然,有线电视公司用了10到12年的时间将计划设备升级为数字设备,因为它们是模拟的。所以,这里我们用5G,5G架构。人们想知道这已经没有了;他们并没有低估DISH所说的话。顺便说一句,DISH成为第三大MVNO,因此DISH不是 - DISH比Cox大,DISH变得比Charge更大,DISH变得比时代华纳更大,DISH变得比大 - 什么名字的在Altice之前在纽约的公司? DISH变得比Cablevision更大。对?我们没有变得比Comcast或DirecTV更大。所以,我们还有空间去。
但我记得 - 感谢上帝,Benny Goodman到处都是因为我们的第一笔钱是12.875,认股权证是4亿美元。我们没有钱。我们从未建造卫星。我们从未建造过机顶盒。我们从不与客户接触,从不接听电话,从未建立过上行中心,从未在我们的生活中进行加密,但我们能够做到这一切。对?这个项目当然具有挑战性,但我们拥有更多的基础设施和能力 - 我们知道我们面临的挑战。这还不是我们的第一条路。而且我认为我们将成为这项业务的竞争威胁。
Erik Carlson
And regarding discussions with the states, obviously, that is confidential and not something we can discuss.
显然,关于与各州的讨论,这是保密的,而不是我们可以讨论的事情。
会议主持员
We will take our next question from Ric Prentiss with Raymond James.
我们将接受Ric Prentiss与雷蒙德詹姆斯的下一个问题。
Ric Prentiss
Obviously, an interesting complicated settlement, good to get it this far. Really intrigued by the option to acquire decommission Sprint locations and retail stores. How many do you think might those towers be in the right place that you were just referring to? And how soon could you actually start using locations and stores how complicated would it be to help your plan?
显然,这是一个有趣的复杂解决方案,很高兴能够实现这一目标。 对于收购退役Sprint地点和零售店的选择真的很感兴趣。 你认为那些塔在你刚才所指的正确位置有多少? 您多久才能真正开始使用地点和商店来帮助您的计划有多复杂?
Charlie Ergen
Well, I think -- thanks for the question. I think T-Mo indicated on their call that their Sprint T-Mo transition is likely to be in the two to three-year time frame. But, there are notification periods in the agreement that where they have to give us adequate notice of which towers will be decommissioned in what time frame. So, we'll have enough time from our own RF planning efforts to determine which towers would fit into the right footprint at the right time. But, that being said, we'll have our own independent relationships with each of the tower companies. Some towers may have assignable leases. But if they're not assignable, we will have an agreement with the tower company, we'll know where the RAD center's being vacated. And so that's important for us as we apply that to our -- the RF plan that we'll have in place at the time.
As for stores, it's similar. We will look at opportunistically where the locations are relative to where we have strengths or hold. And again, not all the leases will be assignable but we get first look.
嗯,我想 - 谢谢你的问题。我认为T-Mo在他们的电话中表示他们的Sprint T-Mo过渡可能会在两到三年的时间内完成。但是,协议中有通知期限,他们必须向我们充分通知哪些塔将在什么时间框架内退役。因此,我们将有足够的时间从我们自己的RF规划工作中确定哪些塔在适当的时间适合正确的足迹。但是,话虽这么说,我们将与每个塔公司建立自己的独立关系。有些塔楼可能有可分配的租约。但是,如果他们不能转让,我们将与塔公司达成协议,我们将知道RAD中心的撤离地点。因此,这对我们来说非常重要,因为我们将其应用于我们 - 当时我们将实施的RF计划。
至于商店,它是相似的。我们将机会性地考虑这些地点相对于我们有优势或持有的地方。而且,并非所有的租约都可以分配,但我们先看看。
Erik Carlson
I mean, that effect is going to be a positive. We probably don't know the scale of that, but certainly will help us in our build out and in our retail presence.
我的意思是,这种影响将是积极的。 我们可能不知道它的规模,但肯定会帮助我们建立我们的零售业务。
Ric Prentiss
And then, Charlie, you mentioned on the narrowband you would kind of redeploy your efforts in the short-term. I noticed in the language, the FCC's said it's been told to LLOED [ph] as far as the timeline for the March 2020 deadline. Would we think that you should be starting that like almost a main event because obviously you don't want to keep throwing up looking at your narrowband IoT network. But, how fast could you actually stop that effort and redirect it?
然后,查理,你在窄带上提到过,你可以在短期内重新部署你的努力。 我注意到在语言中,联邦通信委员会表示已经告知LLOED [ph]至2020年3月截止日期的时间表。 我们是否会认为你应该像几乎一个主要事件那样开始,因为显然你不想继续呕吐,看着你的窄带物联网网络。 但是,你实际上能够多快地停止这种努力并重定向它?
Charlie Ergen
I'm going to stop throwing up yesterday. But, it is told -- and just to be clear, it's told when and if the FCC approves the merger, then it will be told day for day. And obviously the extent it was going to be a trial or some, we have plenty of time to -- we have time to start back up. But, it's probably one of the things I'm personally most excited about. I was never -- narrowband IT, never we get great experience. We put up a lot of towers. We know how to buy a plan in the network. We know how to get permit. We know how to get zoning. We know how to climb towers. We know how to provision. So, those are all things we probably wouldn't have known, and now we just have to expand the scale of that. So, it's really, really, good education for us. But it's not -- I agree with the FCC and some of the commissioners, it wasn't the network to be proud of, compared to what we could do, compared to what the country needs. And now, we get to build that.
Again, my soapbox is, there is only one other country, there is only one other country that's building the standalone 5G network and that's China. And the only company in United States that's doing it is [technical difficulty]. And if we want to lead in 5G, if this country wants to lead in 5G, DISH is very, very important to that effort. And I think not that I would say anything nice about T-Mobile, but they also with the acquisition of Sprint will be in a position to decommission the Sprint network and build it back as 5G. So, what the FCC and justice have done is have taken, Sprint who was challenged to build a 5G network and enhanced Sprint -- T-Mobile's ability to build a 5G network in a shorter period of time because they get available capacity to do it, as they decommission the network and they brought a new entrant that can build the new architecture, the more modern way to build a network, so that we -- and net of that is that obviously T-Mo -- I mean, AT&T and Verizon are doing wonderful things in 5G. So, with their own build out, this country is going to be the envy of the world, and this transaction has got a lot to do with.
我昨天要停止呕吐。但是,它被告知 - 并且只是要明确,它被告知FCC何时以及FCC是否批准合并,然后它将被告知日复一日。显然,它将成为一个试验或一些试验,我们有足够的时间 - 我们有时间重新开始。但是,这可能是我个人最为兴奋的事情之一。我从来没有 - 窄带IT,从来没有我们获得过丰富的经验。我们搭起了很多塔。我们知道如何在网络中购买计划。我们知道如何获得许可证。我们知道如何进行分区。我们知道如何爬塔。我们知道如何提供。所以,这些都是我们可能不会知道的事情,现在我们只需扩大规模。所以,这对我们来说真的是非常好的教育。但事实并非如此 - 我同意联邦通信委员会和一些委员的意见,与我们所能做的相比,与国家需要的情况相比,它并不是引以为傲的网络。现在,我们开始构建它。
再说一次,我的肥皂盒是,只有一个国家,只有一个国家正在构建独立的5G网络,那就是中国。美国唯一一家这样做的公司是[技术难度]。如果我们想要在5G中领先,如果这个国家想要在5G领先,那么DISH对这项努力非常非常重要。而且我认为我不会对T-Mobile说任何好话,但是他们收购Sprint也将能够退役Sprint网络并将其重建为5G。那么,联邦通信委员会和司法部门已经采取了什么措施,Sprint面临着建立5G网络和增强Sprint的挑战--T-Mobile能够在更短的时间内建立5G网络,因为他们有可能做到这一点,当他们退役网络时,他们带来了一个新的参与者,可以建立新的架构,更现代的方式来建立一个网络,所以我们 - 并明确T-Mo - 我的意思是,AT&T和Verizon在5G做了很棒的事情。因此,随着他们自己的建设,这个国家将成为世界的羡慕,这个交易有很多事情要做。
Ric Prentiss
Any update on the ESS, PSS closing timeframe?
关于ESS,PSS关闭时间表的任何更新?
Erik Carlson
No. We're still waiting some regulatory approvals from outside the U.S., and it's probably a couple of months out.
不,我们还在等待美国以外的一些监管机构的批准,而这可能需要几个月的时间。
会议主持员
Our next question is from Craig Moffett with MoffettNathanson. Please go ahead.
我们的下一个问题来自Craig Moffett和MoffettNathanson。 请继续。
Craig Moffett
A couple of questions, if I could, Charlie. First, I just want to be clear. How confident are you that the eSIM strategy that you described really does enable operationally the full make versus buy transition from the two networks, just given that it's obviously -- it hasn't been possible to do any field testing of that yet? Second, are we just thinking of someone like Rakuten as possibly the best analogy to what it is you plan to build. And I wonder if you could just talk about what some of the similarities and the differences are between your network and a network like that. And then, finally, just a technical question, just with the financing of the $1.4 billion, which is the first payment, if you could just talk about where and how that will be financed?
如果可以,有几个问题,查理。 首先,我只是想清楚。 你有多大的信心,你所描述的eSIM策略确实可以实现从两个网络的完全制造和购买转换,只是因为很明显 - 它还不可能进行任何现场测试吗? 其次,我们只是想像乐天这样的人可能是你计划建立的最好的类比。 我想知道你是否可以谈谈你的网络和这样的网络之间的一些相似之处和不同之处。 然后,最后,只是一个技术问题,只需要14亿美元的融资,这是第一笔付款,如果你能谈谈资金的地点和方式?
Charlie Ergen
And the last on, we've we already answered, we indicated that the $1.4 billion would be paid off of cash on hand.
最后一次,我们已经回答了,我们表示14亿美元将从手头现金中支付。
Craig Moffett
From cash on hand. Okay, thanks…
从现金手头。 好的谢谢…
Charlie Ergen
I think, it's possible that we would be opportunistic to raise capital but we do have the cash to close the transaction on hand, and pay our debt payment in September, I think Paul I said. On the Rakuten is really building a 4G virtualized network and they've taken -- their going pretty far with virtualization. We will go farther.
我认为,我们可能会投资机会主义筹集资金,但我们确实有现金来完成手头的交易,并在9月支付我们的债务,我想保罗我说。 在Rakuten真正构建了一个4G虚拟化网络,他们已经采取了 - 他们在虚拟化方面走得很远。 我们会走得更远。
Erik Carlson
They have a path to 5G.
他们有通往5G的道路。
Charlie Ergen
And they have a path to 5G, but there are lot of similarities. For example, they also have an MVNO deal. So, their initial build out is few cities in Japan. So, they're not building the whole country once.
他们有5G的路径,但有很多相似之处。 例如,他们也有MVNO交易。 因此,他们最初的建设是日本的几个城市。 所以,他们不是一次建立整个国家。
Erik Carlson
Their nationwide MVNO with KDDI.
他们的全国MVNO与KDDI。
Charlie Ergen
Yes. So, they have some of the similar benefits that we have. I think that -- and we're fortunate because they are blazing the path. I mean, they're obviously -- it's a difficult engineering challenge for the first company to do it and we're going to benefit as are others, by learning the lessons from them. But, they have -- one of the really cool things, we a lot of American manufacturers involved in the Rakuten thing. So, you've got the Cisco, this is all public, Cisco and Intel and Altiostar and others, Red Hat. There's a lot of American vendors. And what I think is really exciting about it is, we don't have American hardware providers today in the existing networks, in terms of radios and things. We get a chance to do that in the future with that. So, I think Rakuten is a good one to watch. I think it's a good question. It's a good company to watch. And I forgot the other point.
是。 因此,它们具有我们所拥有的一些类似的好处。 我认为 - 我们很幸运,因为他们正在开辟道路。 我的意思是,他们显然 - 对于第一家公司而言,这是一项艰巨的工程挑战,我们将通过从中汲取教训,与其他公司一样受益。 但是,他们有一个非常酷的东西,我们很多美国制造商都参与了乐天的事情。 所以,你有思科,这是所有公众,思科和英特尔以及Altiostar和其他人,Red Hat。 有很多美国供应商。 而我认为真正令人兴奋的是,就无线电和物联网而言,我们现在没有现有网络中的美国硬件供应商。 我们有机会在未来做到这一点。 所以,我认为乐天是一个值得关注的好人。 我认为这是一个很好的问题。 这是一个值得关注的好公司。 我忘了另一点。
Erik Carlson
eSIM.
的eSIM。
Charlie Ergen
Oh, eSIM, in this particular transaction, both us and T-Mobile have to support eSIM. There are a few restrictions, if you are financing a handset. But, you can imagine that we like eSIM because you when you don't have many customers, it's that easier when a customer can port their phone number and their hardware, without going into a store or physically putting something in the in the phone, it's little. Obviously, customers will -- you have to be really good, you have to be good on customer service and customers can switch much more easily. So, if you don't have a lot of customers, that's an advantage. You get a lot of customers, as you know from the marketplace, the incumbents who are not in favor of eSIM and they have not been supportive of it. So, that's something in this merger that's probably overlooked and that is -- look, my prediction will be that eSIM will be standard in several years in this country from all the major players, based on this deal.
哦,eSIM,在这次特定交易中,我们和T-Mobile都必须支持eSIM。 如果您为手机融资,有一些限制。 但是,您可以想象我们喜欢eSIM,因为当您没有很多客户时,如果客户可以移植他们的电话号码和硬件,而不进入商店或在电话中放入物品,那就更容易了, 它很少。 显然,客户会 - 你必须非常好,你必须擅长客户服务,客户可以更容易地切换。 所以,如果你没有很多客户,这是一个优势。 正如您从市场上了解到的那样,您可以获得许多客户,他们不赞成eSIM并且不支持eSIM。 所以,在这次合并中,这可能被忽视了,而且 - 看起来,我的预测是eSIM将在这个国家的几年内成为所有主要参与者的标准,基于这笔交易。
Craig Moffett
But to be clear, Charlie, your ability to transition customers from one network to the other is not dependent on the eSIM workaround, it's instead embedded in the MVNO agreement that you have with T-Mobile?
但要明确的是,Charlie,您将客户从一个网络转移到另一个网络的能力并不依赖于eSIM的解决方案,而是将其嵌入到您与T-Mobile的MVNO协议中?
Charlie Ergen
That's true.
确实如此。
Craig Moffett
Thank you. That helps clarify it. I appreciate that.
谢谢。 这有助于澄清它。 我很感激。
Charlie Ergen
Yes. It's more of a convenience for consumers. It also can be a convince for people like Apple that have eSIM in their watch and tablet. There is going to be bunch of other effects,. maybe we don't know all the effects but it's going to be positive, but consumer is going to be positive for people that use a network that relies on eSIM.
是。 这对消费者来说更方便。 对于像苹果这样的手表和平板电脑都有eSIM的人来说,这也是一个说服力。 会有一堆其他的影响,。 也许我们不知道所有的影响,但它会是积极的,但消费者对使用依赖eSIM的网络的人来说是积极的。
汤姆卡伦
And just to clarify some of the perceptions around the MVNO, we start as an MVNO and have a path to pretty quickly get to an infrastructure MVNO, which then provides a guide path to being a standalone mobile network operator. And the infrastructure MVNO is once we implement our converged core, which would likely be mid 2020, then will be able to provision eSIM -- I mean, I'm sorry, SIMs on our facilities, which also allows us to route traffic through our core and will have all the customer and subscriber information on our equipment, not in a traditional MVNO. The MVNO is dependent on the host network to do those types of things. And as a result, they don't get any visibility into traffic analytics and being able to set their own policies and so forth.
So, that's an important distinction of this versus a typical MVNO. And clearly, as we start rolling out the RAN network it becomes more and more important. It also allows because we're using a things they call the N26 interface that when we're moving -- a customer would be moving from our network, our boundary on to the T-Mobile network, it would seamlessly transfer the call, because the two cores are interconnected.
为了澄清围绕MVNO的一些看法,我们从MVNO开始,并有一条很快到达基础设施MVNO的路径,然后提供了作为独立移动网络运营商的指导路径。基础设施MVNO一旦我们实施融合核心,可能会在2020年中期,然后将能够提供eSIM - 我的意思是,对不起,我们的设施上的SIM卡,这也允许我们通过我们的路由路由核心,并将在我们的设备上拥有所有客户和订户信息,而不是传统的MVNO。 MVNO依赖于主机网络来完成这些类型的事情。因此,他们无法获得流量分析的任何可见性,也无法设置自己的策略等等。
所以,这是典型MVNO的重要区别。显然,随着我们开始推出RAN网络,它变得越来越重要。它还允许我们使用他们称之为N26接口的东西,当我们移动时 - 客户将从我们的网络,我们的边界移动到T-Mobile网络,它将无缝转移呼叫,因为两个核心相互连接。
会议主持员
We will take our next question from John Hodulik with UBS.
我们将接受来自瑞银的John Hodulik的下一个问题。
John Hodulik
Great. Maybe for some more detail on the $10 billion spend. Should we should think of the spending, as -- or the sort of timing of the spending as sort of ratable with the coverage targets, or is there some more upfront spend, Tom, as you were talking about the sort of getting the converged core up and running by 2020? And then, clarification, is that $10 billion the CapEx number, or does it include operating losses or working capital investment we may see in the wireless business? That's number one.
And then, number two, just a general question on wireless pricing. Can you -- you talked about adding Boost subs pretty aggressively. Does the MVNO in your mind give you the ability to be disruptive in terms of the prepaid or postpaid market out of the gate, but before you've got any infrastructure up and running? And then, again, maybe for Tom, any rough numbers? You talked about the cost advantage that you are going to have with this virtualized network, as you bring up each of these markets. Can you give us a sense on what the magnitude of the cost advantage you expect to have over sort of current carrier networks in these areas you've built out? Thanks.
非常好。也许有关100亿美元支出的更多细节。我们是否应该考虑支出,或者将支出的时间作为覆盖目标的某种程度,或者是否有更多的前期支出,汤姆,因为你在谈论获得融合核心的那种到2020年开始运行?然后澄清一下,这是100亿美元的资本支出号码,还是包括我们在无线业务中可能看到的经营亏损或营运资本投资?这是第一名。
然后,第二,只是关于无线定价的一般性问题。你能否 - 你谈到过积极地添加Boost潜艇。您的脑海中的MVNO是否能让您在预付费或后付费市场方面具有破坏性,但在您开始运行任何基础架构之前?然后,再次,也许对于汤姆,任何粗略的数字?您谈到了这个虚拟化网络将带来的成本优势,因为您将开启每个市场。您能否让我们了解您在这些领域建立的当前运营商网络所期望的成本优势的大小?谢谢。
汤姆卡伦
Hi, John. I'll take a crack at some of them and then, Charlie, you might want to come in. But, yes, the CapEx is generally ratable with the expansion of coverage. As you pointed out, 11 upfront investment in core, for instance. But in on the grant scheme of things, a core is grounding area compared to the entire build. So, there will be some upfront investment but generally its ratable. As far as wireless pricing, yes, we do think we'd be disruptive, day one, as I said, not only because of attractive rates but also bundling capabilities that are addressed in the deal. And rough numbers in terms of CapEx savings, we've had discussions with Rakuten and we've talked to every vendor you can imagine. But since the RFI and the RFP just went out today, it's a little premature to answer, but we're confident that the CapEx savings are at least 25%.
你好,约翰。 我会对他们中的一些人采取行动,然后,查理,你可能想进来。但是,是的,资本支出通常会随着覆盖范围的扩大而变得非常可观。 正如您所指出的,例如,11个核心的前期投资。 但是在事物的授予方案中,核心是与整个构建相比的接地区域。 因此,将会有一些前期投资,但通常是它的ratable。 至于无线定价,是的,我们确实认为我们会破坏性,第一天,正如我所说,不仅因为有吸引力的价格,而且还包括交易中解决的捆绑功能。 就资本支出节省而言,我们已与Rakuten进行了讨论,并且我们已经与您能想象的每个供应商进行了交谈。 但由于RFI和RFP今天刚刚结束,现在回答还为时过早,但我们相信CapEx的节省至少是25%。
John Hodulik
And the OpEx savings, there's some OpEx savings too?
而OpEx的节省,也有一些OpEx节省?
汤姆卡伦
Well, obviously, OpEx will be much reduced, if you virtualize things like you see in data centers or cloud service providers today.
嗯,显然,如果您虚拟化今天在数据中心或云服务提供商中看到的内容,OpEx将大大减少。
Charlie Ergen
But if you take the 15,000 towers that we are committed to the FCC and you took the $200,000 per tower, you get to…
但是如果你把我们承诺的15,000座塔楼拿到FCC并且你们每座塔楼花费了20万美元,你就可以......
汤姆卡伦
The historic metric.
历史指标。
Charlie Ergen
That's a historic metric. You'd $3 billion. So, it gives you a feel for that we have a lot of flexibility in the timing. I think, the way I would look at it, John, in terms of -- we mentioned we would spend $500 million to a $1 billion in a narrow band IoT network by the end of 2020. We've spent a lot on the narrowband IoT network. But obviously, to extent that we're able to redeploy those resources, while I think we might be at the higher end of this range, right, maybe slightly over it, I think that's still a pretty good number between now and 2020, in terms of what it will take to the core….
这是一个历史性指标。 你要30亿美元。 因此,它让您感觉我们在时间上有很大的灵活性。 我认为,按照我的方式看待约翰,我们提到到2020年底,我们将在一个窄带物联网网络中花费5亿美元到10亿美元。我们在窄带上花了很多钱 物联网网络。 但显然,为了能够重新部署这些资源,我认为我们可能处于这个范围的较高端,正确,可能稍微超过它,我认为从现在到2020年之间仍然是一个相当不错的数字, 对核心采取的措施......
汤姆卡伦
End of '20.
'20结束。
Charlie Ergen
End of '20 to the core, launch some cities and invest in Boost. And then, we expect we're going to be profitable into business once we get up and running. I'm not saying we will be day one, but want to get a legs on this -- we will be.
20年代结束核心,推出一些城市并投资Boost。 然后,我们预计一旦我们开始运营,我们将会盈利。 我不是说我们将成为第一天,但是想要在这方面得到支持 - 我们会。
John Hodulik
So, you're doing all process you're expected to -- profitable, you're expecting to sort of continue to generate positive EBITDA throughout the process?
那么,你正在做你期望的所有过程 - 有利可图,你期望在整个过程中继续产生积极的EBITDA吗?
Charlie Ergen
Again, I'm not saying that we're going to do day one because maybe we don't know what we don't know yet. But, based on what we're seeing from other MVNOs that do not have anything like the breadth and scale that we're going to have, we see some of them being profitable. It's not huge margins, but we think we'll be profitable. We think we'll improve on their margins, and again, some of the things there doing with video, and a lot of things that at our disposal that maybe our competition doesn't have. So, we're not going to be just the one-man band as a company.
再说一遍,我并不是说我们要做第一天,因为我们可能还不知道我们还不知道什么。 但是,根据我们从其他MVNO看到的那些没有我们将要拥有的广度和规模的内容,我们看到其中一些是有利可图的。 这不是巨大的利润,但我们认为我们将盈利。 我们认为我们的利润率会有所改善,而且,视频中的一些事情,以及我们可以利用的许多东西,也许我们的竞争对手都没有。 所以,我们不会只是作为一家公司的单人乐队。
Erik Carlson
Well, for instance, in video, as you know, we have a lot of cross channel inventory in ad avails that we can use to communicate to 12 million homes, which represents about 30 million handsets. And we have granted, there is an security cost there versus selling all of that time, but it's an easy way for us to communicate with a pretty large base.
嗯,例如,在视频中,正如您所知,我们在广告中有很多跨渠道广告资源,我们可以用来与1200万家庭进行通信,这代表了大约3000万部手机。 而且我们已经批准,那里存在安全成本而不是销售所有时间,但这是我们与一个相当大的基础进行通信的简单方法。
Charlie Ergen
Yes. I mean, we've got 30 million handset users that watches every day. And to the extent they have one of our competitors, some of them are very disappointed.
是。 我的意思是,我们每天都有3000万手机用户在观看。 如果他们有我们的竞争对手之一,他们中的一些人非常失望。
John Hodulik
Got you, okay. Thanks, guys.
有你,好的。 多谢你们。
会议主持员
We'll take our next question from Marci Ryvicker with Wolfe Research. Please go ahead.
我们将接受Marci Ryvicker与Wolfe Research的下一个问题。 请继续。
Marci Ryvicker
Thanks. I have a couple of questions. First, I just want to confirm that the prepaid transaction has no impact on leverage, because it sounds like it does not. So, is that the case?
谢谢。 我有一些问题。 首先,我只想确认预付交易对杠杆没有影响,因为它听起来并非如此。 那是这样的吗?
Charlie Ergen
It won't have any impact -- yes, it does in a direct way, which is -- we have net cash on hand, we'll have $1.4 billion of less cash. So, it has an impact on leverage, as you relate to that cash.
它不会产生任何影响 - 是的,它是直接的,也就是说 - 我们手头有净现金,我们将减少14亿美元的现金。 因此,当您与现金相关时,它会对杠杆产生影响。
Marci Ryvicker
But, you're also acquiring EBITDA. So, I guess, we're trying to get where your leverage…
但是,您也在收购EBITDA。 所以,我想,我们正试图让你的杠杆...
Charlie Ergen
Yes. No, it's -- the whole transaction is going to be positive. Let me put this way. I feel safe to say, it'll be very positive, long term.
是。 不,这是 - 整个交易将是积极的。 让我这样说吧。 我觉得很安全,从长远来看,这将是非常积极的。
Erik Carlson
We're only few days into this and we're certainly building the models in here, but we certainly believe that that financial side that maybe some point to, in terms of our ability to fund this or raise capital or renew, that is not -- that's certainly not going to be our biggest issue. Our biggest issue is going to be blocking and tackling and execution. Planning the network, building that network in a modern way that's maybe quite a bit different than the way people have done in the past, just like digital compression was quite a bit different than analog video. That will be our biggest channel. But, we've done it before and there's an awful lot of people that -- there's a lot of people have done a lot of similar things because most of our architecture looks more like a data center, looks more like a cloud data center than it does a wireless network. So, most of what we need to do has already been done by Amazon and Google and Facebook and Microsoft and Equinox -- not Equinox but data center companies. So, we're not breaking a lot of ground there.
我们在这里只有几天,我们肯定会在这里建立模型,但我们当然相信,就我们为此提供资金或筹集资金或续约的能力而言,可能有一些指向的财务方面, - 这肯定不是我们最大的问题。我们最大的问题是阻止和处理和执行。规划网络,以现代方式构建网络,这可能与人们过去的方式有所不同,就像数字压缩与模拟视频有很大不同。这将是我们最大的渠道。但是,我们之前已经完成了很多人 - 有很多人做了很多类似的事情,因为我们的大多数架构看起来更像是一个数据中心,看起来更像是一个云数据中心而不是它做一个无线网络。因此,我们需要做的大部分工作已经由亚马逊和谷歌以及Facebook,微软和Equinox完成 - 而不是Equinox,而是数据中心公司。所以,我们并没有在那里打破很多。
Marci Ryvicker
And where will the business sit in your structure?
企业将在您的结构中占据哪些位置?
Erik Carlson
It will be the holding the company, Marci.
这将是公司Marci的控股公司。
Marci Ryvicker
Okay. And then, the last question I have unrelated. Is there anything that you can say on the Arpson [ph] deal? We know you dropped the 22 Fox networks. Is the REIT or minimum guarantees or something else?
好的。 然后,我最后一个问题与我无关。 在Arpson [ph]交易中你能说些什么吗? 我们知道你丢掉了22个福克斯网络。 是REIT还是最低保证还是其他什么?
Warren Schlichting
Marci, hey. This is Warren Schlichting. I don't know how detail we'll get. But, look, we offered a 30-day extension and we have tried incredibly hard. And frankly, I think, we said it in the past, the model is broken. We've got real data, we've got real viewership, and it's an expensive gamut for us. So, frankly, I and my team have made a recommendation to the Chairman. Now, we don't know exactly how the Chairman might react to that. But, that's just not a good deal. So, the recommendation is actually to leave those RSNs off service long term.
马西,嘿。 这是Warren Schlichting。 我不知道我们会得到多少细节。 但是,看,我们提供了30天的延期,我们尝试过难以置信。 坦率地说,我认为,我们过去曾说过,模型已经破裂。 我们有真实的数据,我们有真正的收视率,这对我们来说是一个昂贵的色域。 所以,坦率地说,我和我的团队已向主席提出建议。 现在,我们并不确切知道主席对此的反应。 但是,这不是一个好消息。 因此,建议实际上是让这些RSN长期停止服务。
Charlie Ergen
The frustrating thing is they are not very good economic deals for us, I mean, our customers are a little bit more rural; on the Sling slide, they are younger, they don't watch as much as sports. We have yes on Sling, we don't have yes on linear TV. So, we have real data that tells us that the channels are priced and Fox has a lot of leverage to get people to overpay when they own them. So, that's the nature of the beast. Having said that, the new owner Sinclair, we think is a company we want to do business with. We like a lot of what Sinclair is doing with the ATSC 3.0 and culturally I think we're pretty well aligned with them. So, we hate to be in a position to not be able to carry a product that they are investing a large sum of money in.
So, that's why the Chairman is having a tough time with this one. So, I'm probably going to take this to our Board this week. And because I'm emotionally involved, I want to keep them. And my nose tells me, that's not the right thing to do. But once you take something down, a month from now, we won't have anybody that wants a regional sports network. And to put it back up, when you've lost the customers that want it, makes no sense, makes no sense. And all you're doing is taxing the customers, you don't watch it. We clearly will lose some customers, but it's a very small fraction of our customers that are avid viewers of the regional sports, primarily baseball. So, it's kind of now, and we will lose some customers. I hate it that we lose customers. But, I also feel really good about the fact that maybe the vast majority of our customers can get a price break in a marketplace where it's getting more and more difficult to raise prices. So, it doesn't -- I guess, the Chairman saying it doesn't look good that the regional sports will ever be on DISH again.
令人沮丧的是,他们对我们来说并不是非常好的经济交易,我的意思是,我们的客户更偏向农村;在Sling幻灯片上,他们更年轻,他们不像运动那么多。我们对Sling有肯定,我们对线性电视没有肯定。因此,我们有真实的数据告诉我们渠道是定价的,Fox有很多杠杆让人们在拥有它们时付出过高的代价。所以,这就是野兽的本质。话虽如此,新老板辛克莱,我们认为是一家我们想与之合作的公司。我们喜欢Sinclair在ATSC 3.0上所做的很多事情,而且我认为我们与他们很好地保持一致。因此,我们讨厌无法携带他们投入大量资金的产品。
所以,这就是主席在这个问题上遇到困难的原因。所以,本周我可能会把它带到我们的董事会。而且因为我情绪激动,我想保留它们。我的鼻子告诉我,这不是正确的事情。但是,一旦你把事情搞砸了,一个月后,我们就不会有任何人想要一个地区体育网络。如果你失去了想要它的顾客,那就没有意义了,没有任何意义。你正在做的就是给顾客起负担,你不看。我们显然会失去一些客户,但它只是我们客户的一小部分,他们是区域性体育运动的狂热观众,主要是棒球运动员。所以,它现在有点,我们会失去一些客户。我讨厌我们失去了客户。但是,我也感觉非常好,因为我们的绝大多数客户可能会在市场上价格突破,而这个市场越来越难以提价。所以,它没有 - 我猜,主席说区域体育将再次出现在DISH上并不好看。
会议主持员
We will take our next question from Ben Swinburne with Morgan Stanley. Please go ahead.
我们将接受Ben Swinburne与摩根士丹利的下一个问题。 请继续。
Ben Swinburne
Charlie, just a couple of questions following up on some of your wireless comments or Tom. When you guys think about the opportunity in front of you, you've paid $20 billion for the spectrum, you've got another $10 billion, as you mentioned, plus this acquisition. Is the bigger opportunity long-term in sort of the retail business to build out a DISH brand in wireless business or is it more significant as a wholesaler? You've talked a lot in the past about all the tech companies that depend on conductivity and that was a pretty compelling message. And now you've got seemingly a path to build something pretty unique. Just wondering if you look at those two options and you can even throw the cable companies in the mix, long-term, which one of those do you as a bigger opportunity for you?
And secondly, I noticed you guys hired a new CTO, I think about 10 days ago, it was a background from Jio. I was wondering if -- may pronounce the name wrong, Kannan is going to be running the wireless network build out. If there's more sort of executive hiring you plan at the top on this business?
查理,关于你的一些无线评论或汤姆的几个问题。当你们想到在你面前的机会时,你已经为这个频谱支付了200亿美元,你还有另外100亿美元,如你所说,加上这次收购。在零售业务中,长期以来,在无线业务中建立DISH品牌是一个更大的机会,还是作为批发商更重要?您过去曾经谈过很多依赖导电性的科技公司,这是一个非常引人注目的信息。而现在你似乎已经有了构建非常独特的东西的道路。只是想知道你是否看看这两个选项,你甚至可以将有线电视公司长期投入使用,其中一个对你来说是一个更大的机会?
其次,我注意到你们聘请了一位新的CTO,我想大约10天前,这是Jio的背景。我想知道 - 如果说这个名字错了,Kannan将会运行无线网络。如果有更多的高管招聘,你计划在这个行业的顶部?
汤姆卡伦
Hey Ben, this is Tom. So, I'll answer the first one, which Charlie already mentioned earlier. So, I'm not sure if you were on through the whole call. But, we still envision the breadth of our spectrum being deployed in a wholesale manner, based on 5G virtualization. But, you can see that one of those significant slices will be committed to retail, so envision it like DISH bought one of the slices and that's where we'll support Boost and the Boost growth in retail, and as I said potentially other brands. That doesn't mean there's still isn't other capacity that can be wholesaled as we've talked about for the past couple of years, and that could be many different verticals as well as 5G enterprise applications. So, I don't think they're meaningfully exclusive and we'll pursue both. As for Kannan, the new CTO, he is hired to replace the CTO that left the DISH network operation. And he happens to have wireless experience but he's going to be primarily focused on the DISH operations but we value his experience and look forward to bringing him on board.
嘿本,这是汤姆。所以,我会回答第一个,查理已经提到过。所以,我不确定你是否参加了整个电话会议。但是,我们仍然设想基于5G虚拟化以批发方式部署我们的频谱范围。但是,您可以看到其中一个重要部分将致力于零售,因此设想像DISH购买其中一个切片,这就是我们支持Boost和Boost零售增长的地方,正如我所说的其他品牌。这并不意味着我们在过去几年中所讨论的仍然没有其他容量可以批发,这可能是许多不同的垂直行业以及5G企业应用程序。所以,我不认为它们是有意义的,我们会追求两者。至于新的首席技术官Kannan,他被聘请取代离开DISH网络运营的CTO。他碰巧拥有无线体验,但他将主要专注于DISH运营,但我们重视他的经验,并期待着让他加入。
Ben Swinburne
Got it. And just on the satellite business. You guys have talked for a long time as you just did on the Fox RSN that sort of once you take the pain of letting a channel go dark, it's now worth bringing them back. So, I was surprised Univision came back. I think it was off for like nine months and you guys took a hit on the subscriber front. Maybe you could talk about your thought process in terms of bringing that programming back on?
得到它了。 而且仅仅是卫星业务。 正如你刚刚在福克斯RSN上所做的那样,你们已经谈了很长时间了,一旦你忍受让频道变暗的痛苦,现在值得把它们带回来。 所以,我很惊讶Univision回来了。 我认为它已经过了九个月了,你们在用户面前受到了打击。 也许你可以谈谈你的思考过程,重新开始编程?
Charlie Ergen
This is Charlie. That was painful for both companies. But believe, the deal they could have had and the deal they got were different. So, it's economics for us and it's not -- so it's -- I mean, regional sports might come out at a fraction of the cost down the road but that's not going to be very attractive for anybody. And obviously people have MSNs and things like that in the industry. So, Univision was unique. It was kind of same situation, Univision was unique that the management changed. So, it took the new management -- the old management, there's a reason why the old management went there, because they didn't value DISH as a customer and tried to charge us more money than anybody else, which is -- I mean not the same, I'm talking about more money than anybody else, which probably -- which is not a good idea. And here, we are -- the problem Fox Sports is that -- Sinclair, but they're still under the Disney umbrella and I think Disney's got -- correct me if I'm wrong, but I think they have independent -- they've somebody else to negotiate. I don't think we're negotiating directly with them.
So, it would have been logical just to extend the contract till Sinclair owned the asset. And then, based on the overall relationship we have with Sinclair, particularly with retrans and some other things with Sinclair, and we're trying to do together that there probably was a basis for a deal that works for everybody. But, if you're not going to extend the contract, you want to extend the contract long term at poor rates at the beginning of the baseball season next year, that's not -- I'm from Tennessee, but I'm just not that stupid. And we're not going to do that. So, I have this -- I expect people to be logical but they're not always logical. And the top ten not so smart things that I've seen since I've been in business, Fox not extending the regional sports contract is one of the top ten, it doesn't make any sense. But, we also know that we're not in their shoes and we may be missing something. And we don't know contractually what they have and we don't know contractually what they can and can't do. So, we may be missing something. But it doesn't make any sense for us. But, we got a Board meeting later this week, and we'll make a final decision.
Operator, we'll take one more from analyst community before moving on to the press.
这是查理。这对两家公司都很痛苦。但是相信,他们可能拥有的交易和他们得到的交易是不同的。所以,这对我们来说是经济学的,而不是 - 所以它 - 我的意思是,区域性体育运动可能只是成本的一​​小部分,但对任何人来说都不会那么有吸引力。显然,人们拥有MSN和业内类似的东西。所以,Univision是独一无二的。这是一种相同的情况,Univision是管理层改变的独特之处。所以,新的管理层 - 老管理层,这就是为什么老管理层去那里的原因,因为他们并不重视DISH作为客户并试图向我们收取比其他任何人更多的钱,这是 - 我的意思是不一样,我说的钱多于其他任何人,这可能 - 这不是一个好主意。在这里,我们是 - 福克斯体育的问题 - 辛克莱,但他们仍然在迪士尼的保护伞下,我认为迪士尼的 - 如果我错了,请纠正我,但我认为他们是独立的 - 他们别人去谈判。我认为我们不直接与他们谈判。
因此,将合同延长到辛克莱拥有资产是合乎逻辑的。然后,根据我们与Sinclair的整体关系,特别是与辛克莱的转发和其他一些事情,我们一起努力,可能有一个适合每个人的交易的基础。但是,如果你不打算延长合同,你想在明年棒球赛季开始时长期以低价延长合同,那不是 - 我来自田纳西州,但我不是那个傻瓜。我们不打算这样做。所以,我有这个 - 我希望人们合乎逻辑,但他们并不总是合乎逻辑的。自从我开展业务以来,我见过的十大不那么聪明的事情,福克斯没有扩大区域体育合同是前十名之一,它没有任何意义。但是,我们也知道我们不是他们的鞋子,我们可能会遗漏一些东西。而且我们从合同中不知道他们拥有什么,我们不知道他们能做什么,不能做什么。所以,我们可能会遗漏一些东西。但它对我们没有任何意义。但是,我们本周晚些时候召开了董事会会议,我们将做出最终决定。
接下来,我们将从分析师社区中再拿一个,然后再转到媒体。
会议主持员
Thank you. [Operator Instructions] We will begin the media portion of this call after we take our final analyst question. Our final analyst question is from Jonathan Chaplin with New Street Research. Please go ahead.
谢谢。 [操作员说明]我们将在收到最终分析师问题后开始此电话的媒体部分。 我们的最终分析师问题来自Jonathan Chaplin和New Street Research。 请继续。
Jonathan Chaplin
Thanks. Since I'm last, I'm just going to rattle off a few quick ones. So, first of all, Charlie, I'm curious why you went for 800 megahertz and not a big chunk of the 2.5? Was 2.5 something the T-Mobile wasn't willing to give up? And then, is the deal that you got at the moment the best deal you think you'll get or is there an opportunity for you guys to get more value as T-Mobile goes in to negotiate with the states and in court? And then, probably the 15,000 sites, does not equate to 50% of pops or 70% of pops? Thank you.
谢谢。 因为我是最后一个,所以我只是想快点几个。 所以,首先,查理,我很好奇你为什么选择了800兆赫而不是2.5分的大块? T-Mobile不愿意放弃2.5件事吗? 然后,你现在得到的交易是你认为最好的交易,或者你们有机会获得更多的价值,因为T-Mobile会与州和法院进行谈判吗? 然后,可能是15,000个网站,不等于50%的流行音乐或70%的流行音乐? 谢谢。
Charlie Ergen
We negotiated deal with T-Mobile that we thought would be very competitive for us. It then went to DoJ, and I think with the pressure from the state, that deal got actually materially better for us on a lot of fronts. So, kudos to the Department of Justice, but also to the threat from the states. That got a lot better. And I don't know what's going to happen with the states. That's up to T-Mobile and Sprint as to whether they make further concessions, and if they make further concessions, it might be the people other than DISH. So, the 15,000 towers probably come pretty close to 70%, depending on where you put them and depending on the frequencies used probably comes pretty close to 70% of the population.
我们与T-Mobile谈判达成协议,我们认为这对我们来说非常有竞争力。 然后它去了美国司法部,我认为在国家的压力下,这笔交易在很多方面实际上对我们来说实质上更好。 所以,对司法部的称赞,也是来自各州的威胁。 那变得更好了。 我不知道各州会发生什么。 这取决于T-Mobile和Sprint他们是否做出进一步的让步,如果他们做出进一步的让步,它可能是DISH以外的人。 因此,15,000个塔可能接近70%,这取决于你放置它们的位置,并且根据使用的频率可能接近70%的人口。
Erik Carlson
But until we get a link budget in RF plan, we can't finalize that.
但是直到我们在RF计划中获得链接预算,我们才能最终确定。
Charlie Ergen
But, we expect that we're obviously going to build out as fast as we can so. So, if the FCC has got some good guardrails for us in terms of goalpost to where we need to get to, so we know, where the floor is, but it really depends on the economics as we grow and as we move forward. I would say just Jonathan -- and you by the way, congratulations, you are an analyst that has picked up on some things that maybe some others haven't in your model. As you know, our cost goes way down when use owner economics. But every Fortune 500 company, every Board of Directors either has or will, ask their management to have a 5G strategy. And if you are going to have a 5G strategy, then you're going to have to understand what a network really can do. And there will be a lot of companies that can help companies with the 5G strategy. The one company will be in everybody's list is going to be DISH. And we're not going to do things for everybody but we're going to work with the companies that have a vision, the same vision that we do, and want to move in the same direction that we do, or we get educated and we should go in a different direction.
The 800 megahertz, well, 2.5, least and it was a bit complicated, and of course we knew it pretty well because we tried to buy Clearwater [ph] and then Sprint six years ago. So, it was something that we looked at different buckets, the 800 for us, given that we believe we're going to build macro towers from the outside in and that we believe additional frequencies will come on the market on CBRS or C-band or some other frequencies, we might build inside out. We don't like the longer-term play for us was better there.
但是,我们希望我们能够尽可能快地建立起来。因此,如果美国联邦通信委员会在我们需要达到的目标位置上为我们提供了一些良好的护栏,那么我们知道,最重要的是,但这实际上取决于我们成长和我们向前发展的经济因素。我只想说乔纳森 - 顺便说一句,恭喜你,你是一个分析师,已经找到了一些其他人可能没有在你的模型中的东西。如您所知,使用所有者经济学时,我们的成本会下降。但是,每个财富500强公司,每个董事会已经或将要求其管理层制定5G战略。如果你打算采用5G策略,那么你将不得不了解网络真正能做些什么。并且会有很多公司可以帮助公司实施5G战略。一家公司将在每个人的名单中将是DISH。而且我们不会为每个人做事,但我们将与那些有远见,我们有同样愿景的公司合作,并希望朝着与我们相同的方向前进,或者我们接受教育,我们应该朝着不同的方向前进。
800兆赫,嗯,2.5,至少,它有点复杂,当然我们知道它很好,因为我们试图购买Clearwater [ph],然后六年前Sprint。因此,鉴于我们认为我们将从外部建造宏塔并且我们相信CBRS或C波段将在市场上出现更多频率,因此我们看到了不同的桶,对我们来说是800。或者其他一些频率,我们可能会在里面构建。我们不喜欢我们的长期比赛更好。
Jonathan Chaplin
Thanks very much, guys, and congratulations.
非常感谢,伙计们和祝贺。
Charlie Ergen
Thanks. Okay, operator, we will move to media.
谢谢。 好的,运营商,我们将转向媒体。
会议主持员
[Operator instructions] Our first media question comes from Scott Moritz with Bloomberg. Please go ahead.
[操作员说明]我们的第一个媒体问题来自Scott Moritz和Bloomberg。 请继续。
斯科特莫里茨
On financing, Charlie, are you open to selling any of your spectrum at this point?
关于融资,查理,你现在愿意出售你的任何频谱吗?
Charlie Ergen
We prefer not. In fact, we have some restrictions on -- potentially restrictions, although it needs the FCC approval. So, it depends on what the spectrum was. I mean, if you looked at our portfolio that we believe we need to spectrum that we have to be competitive. Right. It is not to say, there is not a piece here or there, but we believe we need that spectrum.
我们不喜欢。 事实上,我们有一些限制 - 可能有限制,尽管它需要FCC批准。 所以,这取决于频谱是什么。 我的意思是,如果你看看我们认为我们需要频谱的我们的投资组合,我们必须具备竞争力。 对。 这并不是说,这里或那里没有一块,但我们相信我们需要这种光谱。
会议主持员
At this time, we have no further questions in the queue. I would like to turn the conference back to our speakers for any additional or closing remarks.
目前,我们在队列中没有其他问题。 我想将会议转回我们的发言人,以获取任何补充或结束语。
Erik Carlson
No. Thank you for your time and interest. We will be in touch.
不,谢谢你的时间和兴趣。 我们将联系。
会议主持员
Thank you. Ladies and gentlemen, this does conclude today's conference. We appreciate your participation.
谢谢。 女士们,先生们,今天的会议确实结束了。 感谢您的参与。
相关问题
DISH Network Corporation 电话会议
DISH Network Corporation 财务报告
互联网券商的港股、美股开户教程
如果您对美股 或者 港股也感兴趣, 或者想要了解如何开户, 可以加我wechat: xiaobei006006, 同时也可以拉您进美股交流群哦。
最后的最后 祝大家都有一个美好的投资生活哦。
大家也可以关注【美股指南】公众号, 即可获得《小白投资美股指南(雪球「岛」系列)》电子书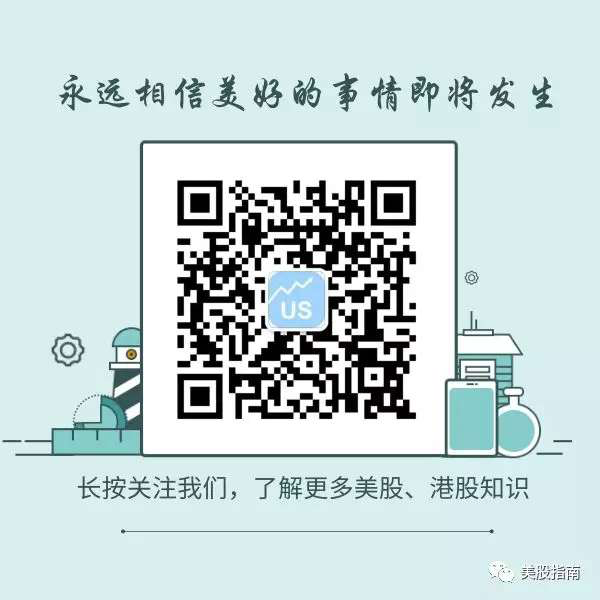 ---
写在最后
美股开户教程, 请查看
港股开户教程, 请查看
美股、港股入金教程, 请查看
美股、港股投资交流群, 请查看
美股、港股开户优惠汇总, 请查看
如何购买DISH Network Corporation股票
美股、港股付费交流群, 请查看
---
暂无回复。