读者寄语: 不管是您想投资美股, 还是想投资港股, 保持好自己的心态是最重要的。特别在美股、港股市场拥有一套成熟的金融市场,市场鼓励长期持有,而不是短期的投机炒作。选择一个好的公司, 耐心的等待, 做时间的朋友。如果您想咨询美股开户、港股开户相关的问题, 或者您对美股、港股感兴趣可以添加微信交流: xiaobei060537
Boyd Gaming Corporation (NYSE:BYD) Q2 2019 Earnings Conference Call July 30, 2019 5:00 PM ET
Boyd Gaming Corporation(纽约证券交易所代码:[BYD])2019年第二季度收益电话会议2019年7月30日美国东部时间下午5:00
公司参与者
Josh Hirsberg - Executive Vice President & Chief Financial Officer
Keith Smith - President & Chief Executive Officer
Josh Hirsberg - 执行副总裁兼首席财务官
Keith Smith - 总裁兼首席执行官
电话会议参与者
Carlo Santarelli - Deutsche Bank
Thomas Allen - Morgan Stanley
Joe Greff - JPMorgan
David Katz - Jefferies
Felicia Hendrix - Barclays
Jared Shojaian - Wolfe Research
Harry Curtis - Instinet
Barry Jonas - SunTrust
Shaun Kelley - Bank of America
John DeCree - Union Gaming
David Hargreaves - Stifel
Brian McGill - Telsey
Carlo Santarelli - 德意志银行
托马斯艾伦 - 摩根士丹利
Joe Greff - 摩根大通
大卫卡茨 - 杰弗里斯
Felicia Hendrix - 巴克莱
Jared Shojaian - 沃尔夫研究
Harry Curtis - Instinet
巴里乔纳斯 - SunTrust
Shaun Kelley - 美国银行
John DeCree - 联盟游戏
大卫哈格里夫斯 - Stifel
布莱恩麦吉尔 - 特尔西
会议主持员
Good afternoon, and welcome to the Boyd Gaming's Second Quarter 2019 Conference Call. All participants will be in listen-only mode. [Operator Instructions] After today's presentation, there will be an opportunity to ask questions. [Operator Instructions] Please note, today's event is being recorded.
I would now like to turn the conference over to Josh Hirsberg, Executive Vice President and Chief Financial Officer. Please go ahead, sir.
下午好,欢迎参加Boyd Gaming 2019年第二季电话会议。 所有参与者都将处于只听模式。 [操作员说明]在今天的演讲之后,将有机会提问。 [操作员说明]请注意,今天的活动正在录制中。
我现在想把会议转交给执行副总裁兼首席财务官Josh Hirsberg。 请继续,先生。
Josh Hirsberg
Thank you, Rocco. Good afternoon, everyone, and welcome to our second quarter earnings conference call. Joining me on the call this afternoon is Keith Smith, our President and Chief Executive Officer.
Our comments today will include statements that are forward-looking statements within the Private Securities Litigation Reform Act. All forward-looking statements in our comments are as of today's date, and we undertake no obligation to update or revise the forward-looking statements. Actual results may differ materially from those projected in any forward-looking statement. There are certain risks and uncertainties, including those disclosed in our filings with the SEC that may impact our results.
During our call today, we will make reference to non-GAAP financial measures. For a complete reconciliation of historical non-GAAP to GAAP financial measures, please refer to our earnings press release and our Form 8-K furnished to the SEC today and both of which are available in the Investors section of our website at boydgaming.com. We do not provide a reconciliation of forward-looking non-GAAP financial measures, due to our inability to project special charges and certain expenses.
Finally, today's call is also being webcast live at boydgaming.com, and will be available for replay in the Investor Relations section of our website shortly after the completion of this call.
I'd now like to turn the call over to Keith Smith. Keith?
罗科,谢谢你。大家下午好,欢迎参加我们的第二季度财报电话会议。今天下午与我联系的是我们的总裁兼首席执行官基思史密斯。
我们今天的评论将包括"私人证券诉讼改革法案"中的前瞻性陈述。我们评论中的所有前瞻性陈述均截至今天,我们不承担更新或修订前瞻性陈述的义务。实际结果可能与任何前瞻性陈述中的预测产生重大差异。存在某些风险和不确定性,包括我们向美国证券交易委员会提交的文件中披露的可能影响我们结果的风
在今天的电话会议中,我们将参考非GAAP财务指标。有关历史非GAAP与GAAP财务指标的完整对账,请参阅我们的盈利新闻稿以及今天向SEC提供的8-K表格,这两份表格均可在我们网站boydgaming.com的投资者部分获取。由于我们无法预测特殊费用和某些费用,我们不会对前瞻性非GAAP财务指标进行调节。
最后,今天的电话也正在boydgaming.com进行网络直播,并将在完成此次电话会议后不久在我们网站的"投资者关系"部分进行重播。
我现在想把电话转给凯斯史密斯。基思?
凯斯史密斯
Thanks, Josh. Good afternoon, everyone. During the second quarter or diversified national portfolio continue to yield positive results for our shareholders, as we delivered same-store revenue, EBITDAR and margin growth in every segment of our business. While the pace of our same-store growth did moderate from prior quarters, this is primarily due to difficulty comparisons to a record performance at the Orleans last year, as well as softness in several markets in Louisiana. However, these issues were more than offset by strong performances elsewhere in our business, demonstrating the strategic value of geographic diversification.
On a same-store basis, we delivered record results in Downtown, Las Vegas and solid growth throughout the remainder of our Las Vegas and regional properties. Our customers remain healthy. Our geographically diversified portfolio is performing well and our operating teams continued to successfully enhance margins throughout our business. And, as I'll discuss in a few minutes, we are successfully executing on strategic initiatives that position us for continued growth into the future.
On an overall basis, our second quarter results were significantly enhanced by strong performances at our five newly acquired properties. Through focused efforts to drive profitable revenues and efficiencies at these properties, we grew combined EBITDAR more than 7% over their prior year standalone results, while improving our operating margins more than 150 basis points.
In Missouri, Ameristar Kansas City and Ameristar St. Charles each grew EBITDAR at a double-digit pace compared to last year's standalone results, with EBITDAR at St. Charles reaching its highest levels in eight years. At our Belterra properties, EBITDAR at Belterra Resort in Southern Indiana declined slightly, due to the impact of new competition in the Louisville market.
While in Ohio, Belterra Park achieved the best quality revenue and EBITDAR performance in its history. And in Pennsylvania, Valley Forge achieved a record second quarter EBITDAR performance, boosted by strong growth in slot volumes and contributions from FanDuel sports book that opened in March.
In all, these new properties are off to an astounding start under our leadership, as our operational approach delivered growth above their solid standalone performances last year. Once again, we are demonstrating our ability to successfully integrate acquisitions and immediately drive improved performance.
While the addition of our new assets accounted for much of the year-over-year increase at our Midwest and South regional results, we also continued to drive same-store growth, as this segment achieved its fifth consecutive quarter of same-store EBITDAR gains. As I mentioned earlier, segment results were impacted by a weaker quarter in Louisiana. This was primarily due to softness across the southwestern part of the state, where last year's results benefited from hurricane recovery work throughout the area. Elsewhere in our Midwest and South region, results were quite encouraging, with solid performances throughout the remaining properties in this segment.
谢谢,乔希。大家下午好。在第二季度或多元化的国家投资组合继续为我们的股东带来积极的结果,因为我们在我们业务的每个部分提供同店收入,EBITDAR和利润增长。虽然我们的同店增长速度与前几季相比有所缓和,但这主要是由于去年奥尔良的业绩记录难以与路易斯安那州几个市场的疲软相比。然而,这些问题被我们业务中其他地方的强劲表现所抵消,证明了地域多元化的战略价值。
在同一商店的基础上,我们在拉斯维加斯市中心和拉斯维加斯的其余地区以及地区物业中取得了创纪录的成绩。我们的客户保持健康。我们的地域多元化投资组合表现良好,我们的运营团队继续成功提升整个业务的利润率。而且,正如我将在几分钟内讨论的那样,我们成功地执行了战略计划,这些计划使我们能够在未来继续发展。
总体而言,我们的五个新收购物业的强劲表现显着提升了我们的第二季度业绩。通过集中精力推动这些房产的盈利收入和效率,我们将EBITDAR的综合成本比去年的独立业绩增长了7%以上,同时将营业利润率提高了150个基点以上。
在密苏里州,Ameristar堪萨斯城和Ameristar St. Charles的EBITDAR均以两位数的速度增长,与去年的独立结果相比,圣查尔斯的EBITDAR达到八年来的最高水平。在我们的Belterra物业,由于路易斯维尔市场新竞争的影响,印第安纳州南部Belterra度假村的EBITDAR略有下降。
在俄亥俄州,Belterra Park在其历史上实现了最佳的收入和EBITDAR表现。在宾夕法尼亚州,Valley Forge在第二季度的EBITDAR业绩创下了创纪录的业绩,这主要得益于3月份开业的FanDuel体育用书的插槽量和强劲增长。
总而言之,这些新物业在我们的领导下取得了惊人的开端,因为我们的运营方式在去年实现了超过其稳固的独立性能的增长。我们再一次证明了我们成功整合收购并立即推动改进绩效的能力。
虽然我们的新资产增加占中西部和南部地区业绩同比增幅的大部分,但我们也继续推动同店增长,因为该分部连续第五个季度实现同店EBITDAR收益。正如我之前提到的,分部结果受路易斯安那州较弱的季度影响。这主要是由于该州西南部地区的软化,去年的结果得益于整个地区的飓风恢复工作。在中西部和南部地区的其他地方,结果非常令人鼓舞,在该细分市场的其余房产中表现稳健。
In Indiana, Blue Chip had another solid quarter of revenue and EBITDAR gains as it continues to outperform the Northwest Indiana market, thanks to its market leading amenities and skills operating team. In Iowa, both of our Diamond Jo properties delivered revenue and EBITDAR growth for the quarter.
On the Gulf Coast, the IP achieved its ninth straight quarter of EBITDAR gains, as more efficient and effective marketing programs continue to drive growth. And to the west, we were particularly pleased with our performance at Kansas Star, as operational and marketing refinements drove solid growth in visitation, revenues and EBITDAR during the quarter.
In Nevada, our Las Vegas Locals business produced its higher second quarter EBITDAR since 2005, as continued gains in revenues and operating margins drove our 17th straight quarter of EBITDAR improvement. While long-term growth continues across our local segment, these gains were partially offset by a challenging quarter at the Orleans.
Resulted properties were impacted by unusually low hold during the quarter as well as a difficult comparison to last year when a major event at the Orleans helped drive record results at the property. The Orleans did not have the benefit of that event this year. After adjusting for these one-time items at the Orleans, EBITDAR was up 4.5% at our local segment as the balance of our local properties continue to deliver solid results.
At the Gold Coast, we again posted solid revenue and EBITDAR gains. At the Eastside Cannery, we saw considerable improvement over the first quarter as operational adjustments reversed the negative trends we saw in Q1. And Aliante's positive trajectory continued in the quarter, thanks to more effective marketing initiatives and a strong management team, we're making the most of strong residential and commercial growth throughout North Las Vegas.
And while growth has been particularly strong in North Las Vegas, positive economic trends are continuing throughout Southern Nevada. The Las Vegas Valley is the third fastest growing metropolitan area in the country according to the latest estimates from the Census Bureau.
Job growth and wage growth are both outpacing the national average with the local economy adding more than 21,000 jobs over the trailing 12 months. Taxable sales have grown more than 7%, and tourism to our community continues to grow driven by strong convention business and record passenger counts during through McCarran Airport. The strength of the Southern Nevada economy is also benefiting our Downtown Las Vegas operations, as we achieved record results in our Downtown segment during the second quarter.
All three of our Downtown properties set new second quarter EBITDAR records with strong business volumes and visitation across our operations. Business from both the Hawaiian customers and unrated players was up significantly during the quarter, the clear indication that we are benefiting from growth throughout the Downtown market. While we are encouraged by the health of Downtown Las Vegas, we continue to anticipate construction disruption from the circa project adjacent to the California and Main Street Station. This disruption will likely have an impact on our results in the coming quarters and is included in our current guidance. But in the long-term, we are confident that circa will be a significant positive for the entire market when it opens late next year drawing more visitors than ever to Downtown Las Vegas.
在印第安纳州,由于其市场领先的设施和技能运营团队,Blue Chip继续超越印第安纳西北部市场,收入和EBITDAR的收益再次稳固增长。在爱荷华州,我们的Diamond Jo物业均为本季度带来了收入和EBITDAR增长。
在墨西哥湾沿岸,知识产权连续第九个季度实现EBITDAR增长,因为更有效和更有效的营销计划继续推动增长。在西部,我们对堪萨斯星的表现特别满意,因为运营和营销方面的改进推动了本季度的访问,收入和EBITDAR的稳步增长。
在内华达州,我们的拉斯维加斯当地业务自2005年以来产生了较高的第二季度EBITDAR,因为收入和营业利润的持续增长推动了我们连续第17个季度EBITDAR的改善。虽然我们本地市场的长期增长仍在继续,但这些增长部分被奥尔良的挑战季度所抵消。
受影响的房产受到本季度异常低位持有的影响,以及与去年奥尔良的重大事件帮助推动该房产创纪录业绩的难以比较。今年奥尔良没有受益于这一事件。在奥尔良调整这些一次性项目后,我们当地的EBITDAR上涨了4.5%,因为我们当地物业的余额继续取得稳健的业绩。
在黄金海岸,我们再次获得稳健的收入和EBITDAR收益。在Eastside Cannery,由于业务调整扭转了我们在第一季度看到的负面趋势,我们在第一季度看到了相当大的改善。由于更有效的营销举措和强大的管理团队,Aliante在本季度的积极发展势头持续,我们在整个北拉斯维加斯充分利用住宅和商业的强劲增长。
虽然北拉斯维加斯的增长尤为强劲,但整个南内华达州的经济趋势仍在继续。根据人口普查局的最新估计,拉斯维加斯山谷是该国第三快增长的大都市区。
就业增长和工资增长均超过全国平均水平,当地经济在过去12个月增加了21,000多个就业岗位。应税销售增长超过7%,通过麦卡伦机场的强大会议业务和创纪录的乘客数量,我们社区的旅游业继续增长。内华达州南部经济的实力也有利于拉斯维加斯市中心的运营,因为我们在第二季度在市中心区域取得了创纪录的业绩。
我们所有三个市中心物业都设定了新的第二季度EBITDAR记录,其业务量和访问量都很高。来自夏威夷客户和未经评级的参与者的业务在本季度显着增长,这清楚地表明我们正在整个市中心市场的增长中受益。虽然我们对拉斯维加斯市中心的健康状况感到鼓舞,但我们仍然预计邻近加利福尼亚和主街车站的大约项目会造成施工中断。这种中断可能会对我们未来几个季度的业绩产生影响,并包含在我们目前的指导中。但从长远来看,我们相信,当明年年底开放时,大约将对整个市场产生重大积极影响,吸引更多游客前往拉斯维加斯市中心。
In all, our nationwide portfolio continues to perform well and we are confident in our ability to continue growing through further operational refinements and strategic initiatives. The expansion of our B Connected programs to our new properties is a good example of a growth initiative is helping drive stronger results. Another promising initiative is the ongoing expansion of sports betting across the country. At the IP, Sam's Town Tunica and Valley Forge, our new sports books are drawing through new and younger customers through our doors. And there's more to come over the next coming months.
Just days ago, FanDuel launched its mobile sports betting app in the state of Pennsylvania, marking the first digital gaming partnership between our companies. Our retail on-premise sports betting presence will also expand in the coming weeks. By early September, FanDuel will open sports book at Blue Chip, Belterra Resort, Diamond Jo Dubuque and Diamond Jo Worth.
Based on what we've achieved so far in Mississippi and Pennsylvania, we are optimistic our partnership with FanDuel will continue to contribute to growth in visitation and revenues across our regional operations, while further expanding our customer base. We also see future growth potential from the Wilton Rancheria tribal resort project near Sacramento. Once complete, this resort will be exceptionally well positioned to serve the Northern California market, located just south of Sacramento along Highway 99, a major freeway in the area, the Wilton property with the closest casino to more than 5.5 million people from Sacramento to the Bay Area. This resort and the revenue stream it will generate will be a historic step forward for the Wilton Rancheria Tribe and its quest for self-sufficiency, and it will be significant growth opportunity for our company as well.
Beyond these growth initiatives, acquisitions will also continue to be a core component of our long-term growth strategy. Over the last eight years, we have acquired 15 separate assets in seven separate transactions and all have performed at or above our initial expectations.
As we've demonstrated yet again in the second quarter, we have a proven track record of identifying and executing transactions that create value, successfully integrating and operating these new assets and taking full advantage of their potential. As we consider future growth initiatives, we will remain disciplined and prudent and how we deploy our capital always acting in the best interest of our shareholders in creating long-term value.
So in conclusion, we remain pleased with our continued long-term progress as a company. We continue to deliver broad-based top and bottom line growth throughout our same-store operations. We are achieving great results at our newly acquired properties. We are successfully executing on marketing and operational initiatives to further grow and diversify our business. We are further capitalizing on our partnership with FanDuel, leveraging the nationwide expansion sports betting to drive new visitation and new customers to our properties.
总而言之,我们的全国性投资组合继续表现良好,我们对通过进一步的运营改进和战略计划继续发展的能力充满信心。我们的B Connected计划扩展到我们的新物业是增长计划的一个很好的例子,有助于推动更强大的结果。另一个有希望的举措是在全国范围内不断扩大体育博彩。在知识产权,Sam's Town Tunica和Valley Forge,我们的新体育书籍正在通过我们的大门吸引新的和年轻的客户。接下来的几个月还有更多内容。
就在几天前,FanDuel在宾夕法尼亚州推出了移动体育博彩应用程序,标志着我们公司之间的第一个数字游戏合作伙伴关系。我们的零售内部体育博彩业务也将在未来几周内扩大。到9月初,FanDuel将在Blue Chip,Belterra Resort,Diamond Jo Dubuque和Diamond Jo Worth开设体育用书。
根据我们迄今为止在密西西比州和宾夕法尼亚州取得的成就,我们乐观地认为,我们与FanDuel的合作将继续为我们区域业务的访问量和收入增长做出贡献,同时进一步扩大我们的客户群。我们还看到萨克拉门托附近的Wilton Rancheria部落度假村项目未来的增长潜力。一旦完工,这个度假村将非常适合服务北加州市场,位于萨克拉门托南部沿99号高速公路,该地区的主要高速公路,威尔顿物业与最近的赌场,从萨克拉门托到超过550万人到海湾地区。这个度假村和它将产生的收入来源将是Wilton Rancheria Tribe及其追求自给自足的历史性进步,对我们公司来说也将是一个重要的增长机会。
除了这些增长计划之外,收购还将继续成为我们长期增长战略的核心组成部分。在过去八年中,我们已经在七项独立交易中收购了15项独立资产,所有交易均达到或超过我们的初始预期。
正如我们在第二季度再次证明的那样,我们在识别和执行创造价值,成功整合和运营这些新资产并充分利用其潜力的交易方面拥有良好的记录。在我们考虑未来的增长计划时,我们将保持纪律和谨慎,以及我们如何部署我们的资本始终以创造长期价值的股东的最佳利益行事。
总而言之,我们对公司持续的长期发展感到满意。我们在整个同店业务中继续提供广泛的顶线和底线增长。我们在新收购的物业上取得了很好的成绩。我们成功地执行营销和运营计划,以进一步发展业务并实现业务多元化。我们正在进一步利用我们与FanDuel的合作伙伴关系,利用全国性的体育博彩扩张来为我们的酒店带来新的访问和新客户。
We continue to deploy our extended free cash flow to pursue a balanced approach to value creation. We remained focused on achieving our long-term leverage target of four to five times EBITDA, while returning a portion of our capital to shareholders through dividends and share repurchases. And we will keep executing, a proven growth strategy of disciplined capital investment in our business, including reinvestments in our existing properties and strategic acquisitions. Our strategy is sound fundamentals of our business are strong and remain confident in the direction of our company.
Thank you for your time. Now I would like to turn the call over to Josh.
我们继续部署扩展的自由现金流,以追求均衡的价值创造方法。 我们一直专注于实现EBIGDA四至五倍的长期杠杆目标,同时通过股息和股票回购将部分资金返还给股东。 我们将继续执行,这是一项经过证实的增长策略,即对我们的业务进行严格的资本投资,包括对现有房产的再投资和战略收购。 我们的战略是我们业务的良好基础,并且对我们公司的方向保持信心。
感谢您的时间。 现在我想把这个电话转给Josh。
Josh Hirsberg
Thank you, Keith. Our operating teams delivered another solid performance during the second quarter. With all segments showing year-over-year improvements in revenue, EBITDAR and margin. Our recent acquisitions are performing in line with our expectations and the integration of these properties is going extremely well.
As Keith noted, our rate of same-store growth during the quarter was below the pace we have seen over the last several quarters, due to challenges at the Orleans, Casino and in the Louisiana market. However, given the favorable underlying customer trends in our business, and the positive economic climate in the markets in which we operate, we remain comfortable with our guidance.
As noted in our release, we are reaffirming our full-year EBITDAR guidance after corporate expense of $885 million to $910 million. Providing a few more specifics about the quarter, leverage at quarter end was about five times debt-to-EBITDA and lease adjusted average was 5.4 times. Our target leverage is four to five times EBITDA, and we expect to approach the midpoint of this range by year end. We reduced debt by $43 million in the quarter and by $75 million year-to-date.
Through, the first six months of this year, we have paid $13 million in dividends and repurchased $28 million in shares at an average price of $25.82 per share. We will continue to be measured in the execution of our share repurchase program. Consistent with our past practice, we will use our free cash flow to pursue the highest returning projects, whether those are reinvesting in our business, strategically growing our company, or returning capital to shareholders all balanced with a continued focus on delivering our balance sheet.
Capital expenditures during the quarter were $37 million bringing year-to-date investment to approximately $126 million. We now expect capital spending for this year to be approximately $180 million slightly higher than our previous guidance of $160 million. Our quarter end debt and cash balances were provided in our earnings release.
Finally, in terms of our master lease rent coverage for the assets governed by the lease for the LTM period was 1.92 times. Without Rocco that concludes our prepared remarks and we're now ready to take any questions.
谢谢,基思。我们的运营团队在第二季度表现出色。所有细分市场的收入,EBITDAR和利润率同比均有所改善。我们最近的收购表现符合我们的预期,这些物业的整合进展非常顺利。
正如Keith指出的那样,由于奥尔良,赌场和路易斯安那市场的挑战,本季度我们的同店增长率低于我们过去几个季度的增速。然而,鉴于我们业务的潜在客户趋势,以及我们经营所在市场的积极经济环境,我们仍然对我们的指导感到满意。
正如我们在发布中所指出的那样,在公司支出8.85亿美元至9.1亿美元之后,我们重申了我们的全年EBITDAR指引。提供有关该季度的更多细节,季度末的杠杆率约为债务对EBITDA的五倍,租赁调整后的平均值为5.4倍。我们的目标杠杆是EBITDA的四到五倍,我们预计到年底将接近该范围的中点。我们在本季度减少了4300万美元的债务,今年迄今减少了7500万美元。
通过今年前六个月,我们已支付了1300万美元的股息,并以每股25.82美元的平均价格回购了2800万美元的股票。我们将继续衡量我们的股票回购计划的执行情况。与我们过去的做法一致,我们将利用我们的自由现金流来追求最高回报的项目,无论是对我们的业务进行再投资,战略性地发展我们的公司,还是将资本返还给股东,并且始终关注提供资产负债表。
本季度的资本支出为3700万美元,年初至今的投资额约为1.26亿美元。我们现在预计今年的资本支出约为1.8亿美元,略高于之前的1.6亿美元的预期。我们的季度末债务和现金余额在我们的收益发布中提供。
最后,就我们的主租赁而言,LTM期间租赁管理的资产的租金覆盖率是1.92倍。如果没有Rocco总结我们准备好的言论,我们现在准备回答任何问题。
问答环节
Absolutely, sir. We will now begin the question-and-answer session. [Operator Instructions] Today's first question comes from Carlo Santarelli of Deutsche Bank. Please go ahead.
绝对,先生。 我们现在开始问答环节。 [操作员说明]今天的第一个问题来自德意志银行的Carlo Santarelli。 请继续。
Carlo Santarelli
Hey, guys. Thank you. Keith, you talked a little bit about the Orleans and the impact that it had and you mentioned that ex that the difficult comp NXD event that you had there last year same-store EBITDAR was up 4.5%. I just wanted to clarify is that ex Orleans altogether, or are you including Orleans but normalizing for the event and hold impact?
大家好。 谢谢。 凯斯,你谈了一下奥尔良及其所带来的影响,你提到去年你在那里遇到的难以解决的NXD事件同店EBITDAR上涨了4.5%。 我只是想澄清一下前奥尔良,或者你是否包括奥尔良,但正在为这一事件做准备并保持影响力?
凯斯史密斯
Great question. It includes the Orleans normalized for the hold issue.
好问题。 它包括为持有问题标准化的奥尔良。
Carlo Santarelli
Understood. Okay. Thanks. And then both of you spoke a little bit about some of the challenges in New Orleans obviously July has seemingly gone off to a little bit of tough start with some of the weather there obviously the storms. I believe at least two of your properties were closed for a period of time. Could you talk a little bit about how we should think about not only Louisiana, but Mississippi as well for a kind of the July and how that relates to the 3Q period?
了解。 好的。 谢谢。 然后你们两个都谈到了新奥尔良的一些挑战,显然7月似乎已经开始了一些艰难的开始,有些天气显然是暴风雨。 我相信至少有两处房产已关闭了一段时间。 你能不谈一下我们应该如何考虑路易斯安那州,密西西比州以及7月份的一种情况以及与第三季度有何关系?
凯斯史密斯
Well, you're right. Actually three of our properties were closed for a weekend Friday, Saturday, Sunday Treasure Chest, Amelia Belle and Evangeline Downs all for different reasons, but all related to hurricane Barry. It had additional effects frankly on the IP as people who would go from New Orleans market over to the Gulf Coast for weekend vacation, didn't travel and also had some effect over in the southwestern part of Delta because of the Houston market after last year's event kind of stayed home and stayed away from the area. So it had a much broader effect now was one weekend out of the month, one weekend out of the quarter. These are very localized markets, and so I think it's too early to predict any impact on the quarter. It obviously will have an impact on the month of July, but it's too early to predict an impact on the quarter.
嗯,你是对的。 事实上,我们的三个房产因周五,周六,周日的宝箱,Amelia Belle和Evangeline Downs周末休息,原因各不相同,但都与飓风巴里有关。 它对知识产权产生了额外的影响,因为在去年之后,由于休斯顿市场的影响,因为休斯顿市场在去年之后的休斯顿市场,因为周末休假从新奥尔良市场到墨西哥湾沿岸的人们没有旅行并且在三角洲的西南部也有一些影响。 事件有点呆在家里,远离该地区。 所以现在有一个更广泛的影响,就是本月的一个周末,一个周末的一个周末。 这些是非常本地化的市场,因此我认为预测对该季度的影响还为时过早。 这显然会对7月份产生影响,但预测对该季度的影响还为时尚早。
Carlo Santarelli
Understood. And then if I could just one last one. You guys laid our here the contributions in the period from the four legacy Pinnacle assets that you acquired in mid-October of last year, which is also kind of framing the context of the same-store, but obviously with Valley Forge in the 2Q this year, and not there last year and Lattner kind of sprinkled in a little bit last year and there this year. If you were to exclude those two is it safe to assume that the balance of the legacy Boyd portfolio saw margin expansion in EBITDAR growth as well?
了解。 然后,如果我可以只有一个最后一个。 你们在这里为我们在去年10月中旬收购的四个传统Pinnacle资产中所做的贡献奠定了基础,这也是同一商店的背景,但很明显在第二季度与Valley Forge合作 去年,并没有去年和Lattner去年在那里和今年一点点。 如果你排除这两个是否可以安全地假设传统Boyd投资组合的余额也在EBITDAR增长中实现了利润率的扩张?
Josh Hirsberg
We did see same-store EBITDAR growth and we saw same-store margin improvement as well when you take out the contribution from the acquisitions in both periods.
我们确实看到同店EBITDAR的增长,并且当您从两个时期的收购中取得贡献时,我们也看到了同店保证金的改善。
凯斯史密斯
So Carlo, our same-store commentary in our prepared remarks excluded the five properties and Lattner is such a small piece of it but it excluded Valley Forge and the four PNK properties we acquired.
因此,Carlo,在我们准备的评论中我们的同店评论排除了五个属性,Lattner是它的一小部分,但它排除了Valley Forge和我们获得的四个PNK属性。
Josh Hirsberg
And exclude the Lattner as well.
并且也排除了Lattner。
凯斯史密斯
Yes, exclude the Lattner. So the numbers we quoted in our prepared remarks were...
是的,排除Lattner。 所以我们在准备好的评论中引用的数字是......
Carlo Santarelli
Were ex everything all six assets effectively?
是否有效地解决了所有六种资产的问题?
凯斯史密斯
Yes.
是。
Josh Hirsberg
Yes, correct.
是,对的。
Carlo Santarelli
Perfect. Okay. Thank you guys;
完善。 好的。 感谢你们;
凯斯史密斯
Thank you.
谢谢。
Josh Hirsberg
You're welcome.
别客气。
会议主持员
And our next question today comes from Thomas Allen of Morgan Stanley. Please go ahead.
我们今天的下一个问题来自摩根士丹利的托马斯艾伦。 请继续。
托马斯艾伦
You made some comments about potential future M&A. Just in terms of that topic, how does it feel like how active does the M&A market feel right now? And how willing are you to take on incremental leverage here at this point in the cycle to do deals? Thanks.
您对潜在的未来并购发表了一些评论。 就这个话题而言,现在并购市场的感觉如何? 你是否愿意在这个周期中采取增量杠杆来做交易? 谢谢。
凯斯史密斯
You're right I think we've probably made a comment on M&A on every call for a number of years as we continued to view ourselves as a growth company and look for ways to expand and once again as we have kind of a proven track record in acquisitions. As always anything we look at will be disciplined in terms of what price we pay making sure we can provide the right return to our shareholders and making sure it fits in the portfolio. There is a reason to acquire it. I think we are flexible in terms of looking at our leverage going up to acquire the right asset in the right market as long as we see it coming down very quickly.
We'll not let our leverage go up without a way to see it coming down very quickly. We are cognizant of the fact that we are long or late in this economic cycle, it's been going on for quite a while and so we will have a little bit sensitivity to looking at acquisitions today than we probably did four or five years ago acknowledging where we are at in the cycle. But we're still looking how active is the market. It's hard to tell it feels a little quiet to me right now. But you never know what's going to happen tomorrow.
你是对的我认为我们可能会在每次电话会议上就并购问题发表评论多年,因为我们继续将自己视为一家成长型公司并寻求扩展的方法,并且我们已经证明了这一点收购记录。一如既往,我们所看到的任何事情都会受到纪律处分,我们付出的代价是什么,以确保我们能够为股东提供正确的回报并确保其适合投资组合。有理由获得它。我认为,只要我们看到它在非常快的速度下降,我们就可以灵活地看待我们的杠杆率,以便在正确的市场中获得正确的资产。
我们不会让我们的杠杆率上升而没有办法看到它很快下降。我们认识到我们在这个经济周期中已经很长或很晚了,它已经持续了很长一段时间,因此我们对今天的收购有一点点敏感度,而不是我们可能在四五年前确认的地方。我们处于循环中。但我们仍然在关注市场的活跃程度。现在很难说它对我来说感觉有点安静。但你永远不知道明天会发生什么。
托马斯艾伦
Thank you. And then just two questions on Downtown. Obviously, you highlighted that is going to be more of headwinds but you've been growing EBITDAR in that segment about 5% in the first half of this year. Like do you still expect it to grow in the second half of the year? And there is instant talk about you guys expanding in Downtown kind of where are you there now? Thank you.
谢谢。 然后只有两个关于市中心的问题。 显然,你强调这将是更多的逆风,但你在今年上半年的EBITDAR增长率约为5%。 就像你还期望它在今年下半年增长一样吗? 现在有一个关于你们在市中心扩展的话,你现在在哪里? 谢谢。
凯斯史密斯
So I will say that will continue to grow in the second half of the year? Yes, it will continue to grow just not at the same pace as it did in the first half, because of what we expect to be an impact from the circuit development as it grows vertical. There is just that much more construction traffic in the area it's hard for people to get to our buildings and that's two out of the three of our assets are back there. So I think growth will slow in the second half Downtown. In terms of the Fremont, once again we have owned a piece of land behind the Fremont for a couple of decades if not longer.
We've looked at using that piece of land to expand the Fremont any number of times. We're looking at it again currently because quite frankly the Fremont just has a great, great business going on there with record or near record EBITDA almost every quarter and so the question becomes, is there a way efficiently and effectively at the right price to expand their property and get her turn on that investment. No decision has been made still something that we're looking at but those are kind of the dynamics surrounding the Fremont.
所以我会说今年下半年会继续增长吗?是的,它将继续增长,而不是像上半年那样增长,因为我们期望电路开发的影响随着它的垂直增长而产生。在该地区有更多的建筑交通,人们很难到达我们的建筑物,我们的三个资产中有两个回到那里。所以我认为市中心下半年的增长会放缓。就弗​​里蒙特而言,如果不是更长时间,我们再次拥有弗里蒙特背后的一块土地几十年。
我们已经考虑过使用这片土地来扩展弗里蒙特的次数。我们目前正在重新审视它,因为坦率地说,弗里蒙特几乎每个季度都有一个伟大的,伟大的业务,创纪录的或接近创纪录的EBITDA,所以问题就变成,是否有一种方式有效和有效地以合适的价格扩大他们的财产并开始投资。我们还没有做出任何决定,但这些都是围绕弗里蒙特的动态。
托马斯艾伦
Helpful. Thank you.
很有帮助。 谢谢。
凯斯史密斯
You're welcome.
别客气。
会议主持员
And our next question today comes from Joe Greff of JPMorgan. Please go ahead.
我们今天的下一个问题来自摩根大通的Joe Greff。 请继续。
Joe Greff
Hey, guys. Can you just talk about the promotional environment in the Las Vegas Locals market in the 2Q? I guess, I'm approaching this question from the point of view that we've heard I guess makes signal different points during the 2Q? And how does it feel now versus different point in the 3Q, particularly as you have a couple of your competitors properties that are ramping up relatively new product offerings?
大家好。 你能谈谈第二季拉斯维加斯当地市场的促销环境吗? 我想,我正在接近这个问题,我们已经听说过我猜想在第二季度会发出不同的信号点吗? 现在感觉如何与第三季度的不同点相比,特别是因为您有几个竞争对手的房产正在增加相对较新的产品?
凯斯史密斯
Yes look the promotional environment I think in the local market is pretty transparent. It's out there in the paper and on TV every day and if you're looking at it, I think he would say that in the months of May and June in particular was a little elevated given some of the point multipliers that were being offered some of the more expensive promotional giveaways and that you're seeing when you compared it to the year-ago Q2. April didn't seem that way, July thus far I mean we are four weeks into July, July is virtually over doesn't feel quite as aggressive, but certainly May and June were a little elevated in the market just once again knowing what was out there.
是的,看看我认为在当地市场的宣传环境非常透明。 它每天都在纸上和电视上,如果你正在看它,我想他会说五月和六月特别是有点高,因为一些点乘数被提供了一些 更昂贵的促销赠品,以及您在比较它与去年第二季度时所看到的情况。 四月似乎没有那样,7月到目前为止我的意思是我们是进入七月的四周,七月几乎已经结束并没有那么激进,但肯定五月和六月在市场上有点提升再一次知道什么是 在那里。
Joe Greff
Okay, great. And then Josh corporate expense came in lower than what we had anticipated. Was there anything timing wise or one-time in nature there? And how you are thinking of the full year in corporate expense?
好,太棒了。 然后乔希的公司费用低于我们的预期。 那里有什么时间明智或一次性的吗? 你是如何考虑公司费用的全年?
Josh Hirsberg
Yeah. So I think we did a really good job of managing corporate expense in quarter two, if you kind look at the trends from even last year they would suggest Q3 would be a little bit higher and Q4 maybe even a little bit higher than that. But I think we are trending slightly below kind of what I feel is an estimate out there of about $90 million. So, I think it will be kind of in that $88 million to $90 million range, not materially different at this time.
是啊。 所以我认为我们在第二季度管理公司费用方面做得非常好,如果你看看去年的趋势,他们会建议Q3会略高一些,Q4甚至可能比这更高一点。 但我认为我们的趋势略低于我认为的估计大约9000万美元。 所以,我认为它将在8800万美元到9000万美元的范围内,目前并没有实质性的差别。
Joe Greff
Okay, great. And just going back to your earlier response Keith on M&A. How would you assess the risk criteria for evaluating M&A for Las Vegas repairs versus more traditional Midwest or Southeast regional casino?
好,太棒了。 然后回到你之前对并购Keith的回应。 您如何评估评估拉斯维加斯维修与传统中西部或东南地区赌场的并购风险标准?
凯斯史密斯
I guess I can provide a more generic answer because typically it is a little property specific given the quality of the property of what you're looking at, you may assign a different risk profile to it.
Look Las Vegas is still a very strong market. I think it has a great future ahead of it. And therefore it has stable regulatory and tax environment. And so from a risk standpoint -- a risk perspective, I put acquisitions in Las Vegas financially at a lower risk profile even though it's a much more competitive market.
In many of the other states as we've seen you are subject to massive gaming expansion bills, like happened in Illinois, that can impact the landscape very quickly and changes to your regulations in other states that can impact you competitively, but generally hasn't happened here in Las Vegas so.
我想我可以提供一个更通用的答案,因为通常它是一个特定的属性,考虑到你所看到的属性的质量,你可以为它分配不同的风险概况。
看拉斯维加斯仍然是一个非常强大的市场。 我认为它前面有一个美好的未来。 因此它具有稳定的监管和税收环境。 因此从风险的角度来看 - 从风险的角度来看,我在拉斯维加斯的财务收购风险较低,即使它是一个竞争更激烈的市场。
在许多其他州,我们已经看到你受到大规模游戏扩张法案的影响,就像在伊利诺伊州发生的那样,它可以很快地影响景观,并改变你的其他州的规则,这可能会对你产生竞争性影响,但通常没有 这件事发生在拉斯维加斯。
Josh Hirsberg
I think the only other thing that I would add to a consideration for ours is just how important or strategic is the asset relative to the valuation and does that necessarily mean we're going to have to pursue it in a opco/propco structure because I think to the extent it has an opco component to it. I think we will pursue that if it makes sense, but that's another kind of consideration for us and how much exposure we want to have to that type of capital structure, if you will, or that form of financing as we consider acquisitions going forward.
我认为我唯一可以考虑的另一件事就是资产相对于估值的重要性或战略性,这是否意味着我们必须在opco / propco结构中追求它,因为我 想到它有一个opco组件的程度。 如果有意义的话,我认为我们会追求这一点,但这是对我们的另一种考虑,以及我们希望对这种类型的资本结构有多大的曝光,如果你愿意的话,或者我们考虑收购的那种形式的融资。
Joe Greff
Thank you.
谢谢。
会议主持员
And our next question today comes from David Katz with Jeffries. Please go ahead.
我们今天的下一个问题来自大卫卡茨和杰弗里斯。 请继续。
大卫卡茨
Hi, afternoon everyone. Josh I wanted to just go back to the last part of the very last sentence to your last answer which was around the mix of opco and propco. How do you think about what your tolerance for exposure to that court I would be? Do you have a notional spirit and mind, or is the answer as it is too many other things it really depends?
嗨,大家下午。 Josh我想回到最后一句话的最后一部分到你的最后一个答案,那是围绕opco和propco的混合。 你怎么看待你对那个场地接触的容忍度呢? 你有一个名义上的精神和思想,或者是答案,因为它真的有太多其他的东西吗?
Josh Hirsberg
I would like to give you clarity but I think it really just depends on the opportunity that's presented. And look I think we've been pretty transparent around how we think about it and we think of it as a form of financing clearly and we think of it as a substitute for reissuing equity ourselves.
And so, to the extent that we are going to go out and do a project, I think we evaluate the return characteristics based on whether we would have to use our equity or not to pursue that opportunity. And so it really is going to be specific to the opportunity as to whether it warrants that kind of financing or not and in that mix goes back to everything Keith said and everything we've said historically around as we evaluate acquisition which is how strategic is it? How much free cash flow we're going -- the amount of free cash flow we're going to generate and the value that we can ultimately create from that opportunity? And so I don't think we have a specific kind of target for opco exposure? But those of the kinds of things that we would factor in if we had a specific opportunity.
我想给你清晰但我认为这实际上取决于所呈现的机会。而且我认为我们对于如何思考它已经非常透明,我们认为它是一种明确的融资形式,我们认为它可以替代自己重新发行股权。
因此,如果我们要出去做一个项目,我认为我们会根据我们是否必须利用我们的公平来追求这个机会来评估回报特征。因此,它确实是否有机会确定它是否能保证这种融资,并且在这种情况下可以追溯到Keith所说的一切以及我们在评估收购时所说的一切,这就是战略的方式。它?我们将获得多少自由现金流 - 我们将产生的自由现金流量以及我们最终可以从这个机会中创造的价值?所以我认为我们没有特定的opco曝光目标?但是,如果我们有特定的机会,我们会考虑那些事情。
大卫卡茨
Right. And if I may since it's been a while what would be the circumstances or the boundaries around which Boyd would be interested in being on the Las Vegas Strip at this point?
对。 如果我可能已经有一段时间了,那么Boyd有兴趣在拉斯维加斯大道上进行的情况或界限是什么?
凯斯史密斯
Well, I think we'd look at it like all acquisitions. We have said in the past on prior calls that we certainly would like to get back on the Las Vegas Strip with an asset at some point in our future. It doesn't drive us. We don't think about a day and night. We keep our eyes open for opportunities. We'll evaluate it like any other opportunity, the right asset at the right price.
I said earlier we have great confidence in the strength of the Las Vegas market, both short-term and long-term and so we'd like to be there, but you won't see us do anything stupid and once again being a little late in the economic cycle will be sensitive to whatever it is that we do knowing -- not knowing what the future is going to look like.
好吧,我想我们会像所有收购一样看待它。 我们过去曾经说过,我们当然希望在未来的某个时刻回到拉斯维加斯大道上。 它不会驱动我们。 我们不考虑白天和黑夜。 我们睁大眼睛寻找机会。 我们会像任何其他机会一样评估它,以合适的价格获得合适的资产。
我之前说过,我们对拉斯维加斯市场的实力有很大的信心,无论是短期还是长期,所以我们希望能够在那里,但你不会看到我们做任何愚蠢的事情再次成为一点点 在经济周期的后期对我们所知道的任何东西都会敏感 - 不知道未来会是什么样子。
Josh Hirsberg
And the only other comment that I would add that we talk about quite a bit is that I don't think we feel like we need acquisitions to grow our business. We continue to have significant opportunities and just in terms of operating our business more efficiently and focusing on that aspect of the opportunity for our company going forward. And then as an acquisition that is purely opportunistic comes our way that fits our criteria, then that's when we'll be interested in it. Otherwise, we are fine, kind of, tending to our own business.
我要补充的唯一其他评论是,我认为我们认为我们不需要收购来发展我们的业务。 我们继续拥有重大机遇,只是在更有效地运营业务方面,并专注于我们公司未来的机会。 然后,作为纯粹机会主义的收购,我们的方式符合我们的标准,那时我们会对它感兴趣。 否则,我们很好,有点倾向于自己的事业。
大卫卡茨
Got it. Thank you very much.
得到它了。 非常感谢你。
会议主持员
Our next question today comes from Felicia Hendrix of Barclays. Please go ahead.
我们今天的下一个问题来自巴克莱的费利西亚亨德里克斯。 请继续。
Felicia Hendrix
Hi. Thanks a lot. Keith, in your responses to M&A recently, not just on this call, but recently, you've talked about the economic cycle and where we are in terms of potential risk factor with M&A, but as we think about your business today it doesn't seem like your consumer is reflecting any kind of economic sensitivity. So just -- and I know they are two separate things, but to get to your consumer in particular, I mean, I think your results speak for themselves, but are you seeing any sensitivity in any particular -- like any buckets or sensitivity anywhere?
你好。 非常感谢。 基思最近在你对并购的回应中,不仅仅是在这个电话会议上,而且最近,你谈到了经济周期以及我们在并购方面的潜在风险因素,但是当我们考虑你今天的业务时,它并没有 看起来你的消费者反映出任何一种经济敏感性。 所以只是 - 而且我知道它们是两个独立的东西,但是特别是对于你的消费者来说,我的意思是,我认为你的结果不言而喻,但你是否看到任何特定的敏感性 - 比如任何桶或任何地方的灵敏度?
凯斯史密斯
I know third question. I think that from a consumer standpoint, I think, you used the term consumer -- our consumer remains healthy. They are acting normally. I don't see the business decelerating in the near-term. I don't see it accelerating either. I mean, it's more of the same as we look at the first three or four weeks of July across the portfolio. You see generally the same trends, we have been saying for a while. So the consumer remains healthy.
As you -- we think about acquisitions and we think about providing a return to our shareholders over a longer period of time, which is sensitive to levering up when the expansionary cycle that we are in or the economic cycle we are in -- could be winding down a little bit. We are continuing to be focused on hitting a lower profile at as Josh said between 4 times and 5 times. And so we're trying to balance that with the other things that we need to do to continue to grow the company.
So we do have flexibility and remain flexible in terms of seeing that leverage go up. As I said in my earlier comments as long as we can see it come back down in a rather short amount of time. So we'll remain flexible. We're -- I don't thing in the past we have that any great opportunities slipped through our fingers and we're not going to do that in the future either.
我知道第三个问题。我认为,从消费者的角度来看,我认为,您使用的是消费者一词 - 我们的消费者保持健康。他们正常行事。我认为短期内业务不会减速。我也没有看到它加速。我的意思是,它与我们在整个投资组合中看到7月的前三周或四周相同。你看到一般的趋势,我们已经说了一段时间。所以消费者保持健康。
当你 - 我们考虑收购时,我们考虑在更长的时间内为我们的股东提供回报,这对我们所处的扩张周期或我们所处的经济周期中的杠杆作用很敏感 - 可能是萎缩了一下。正如约什所说的那样,我们将继续专注于打造低调的4倍至5倍。因此,我们正在努力平衡我们需要做的其他事情,以继续发展公司。
因此,我们确实具有灵活性,并且在看到杠杆率上升方面保持灵活性。正如我在之前的评论中所说,只要我们可以看到它在相当短的时间内回归。所以我们会保持灵活性。我们 - 过去我不知道有什么好机会从我们的手指中溜走,我们也不会在将来那样做。
Felicia Hendrix
That makes sense. And just switching gears to your same-store sales and you explained why that was kind of slower, but if I look at the flow-through it was still good. Just you've talked about the initiatives and the step that you've done in the past kind of keep that flow-through in a strong place, but it's been consistent over time and you don't really seem to significantly anniversary that. So are there some new initiatives that you are doing, or some things that you are reinforcing? Can just talk about that for a minute?
那讲得通。 只是转换到你的同店销售,你解释了为什么那样慢,但如果我看看流程,它仍然是好的。 只是你已经谈到了你过去所采取的措施和步骤,让它在强大的地方保持流畅,但随着时间的推移,这一直是一致的,你似乎并没有真正的周年纪念。 那么你正在做一些新的举措,或者你正在加强哪些事情? 可以谈一下这一点吗?
凯斯史密斯
Yes, look I think it's become part of our everyday culture more so than it has in the past to find ways to continue to drive flow-through reduced margins or I'm sorry – improve margins reduce costs. We continued rollout new tools in the marketing side or on the analytic side that allow us to look at the customer differently, talk to the customer differently. Some of these things are fully baked in. Some of them are just rolling out. So I think we continue to benefit from there are more and more initiatives that we uncover and I think we do have more to go. It's it gets harder every month or every quarter to continue to find that next initiative that is going to drive more margin, but the team is focused on it and I'm confident that there is more out there.
是的,看起来我认为它已经成为我们日常文化的一部分,比以往更能找到继续推动流量减少利润的方法,或者对不起 - 提高利润率可以降低成本。 我们继续在营销方面或分析方面推出新工具,使我们能够以不同的方式看待客户,与客户进行不同的交流。 其中一些是完全烘焙过的。其中一些刚刚推出。 所以我认为我们继续受益于我们发现的越来越多的举措,我认为我们还有更多工作要做。 每个月或每个季度都会越来越难以继续寻找下一个可以带来更多利润的计划,但是团队专注于它并且我相信那里还有更多。
Felicia Hendrix
Great. And then quickly Josh, quickly what is specifically driving your higher CapEx?
非常好。 然后很快Josh,很快就会有什么特别推动你的更高资本支出?
Josh Hirsberg
From the 160 to the 180 number?
从160到180的数字?
Felicia Hendrix
Yes, yes.
是的是的。
Josh Hirsberg
It's primarily -- last year we actually spend about 160 and we were going to trying to manage that level again despite the acquisitions and I think we're finding that -- we need to spend a little bit more money. And so I expect it to be kind of in that 180 neighborhood as we go through time, but that largely what we are -- that's largely the driver of it.
这主要是 - 去年我们实际上花了大约160美元,尽管收购了,我们仍试图再次管理这个水平,我认为我们发现 - 我们需要多花一点钱。 因此,当我们经历时间时,我预计它会在180个社区中出现,但这主要是我们的 - 这主要是它的驱动力。
Felicia Hendrix
Okay, so it's just more the acquisitions. And then just as far as the synergies that you set out those are all on track?
好的,所以这只是收购。 那么就你所阐述的那些协同作用是否正常进行?
Josh Hirsberg
Yes, absolutely. I would say we feel very comfortable with the synergies and also what's been great about the acquisitions as the teams that are now part of board are really been very consistent with our culture and it's been great to have them contribute to our organization as well and so there's been a lot of great collaboration and it's really been very seamless. And so not only have we benefited from synergies, but there has just been overall kind of one plus one equals more than two in this case because of the collaboration between everyone.
是的,一点没错。 我想说我们对协同效应感到非常满意,而且收购也很棒,因为现在成为董事会成员的团队确实非常符合我们的文化,让他们为我们的组织做出贡献也很棒。 这里有很多很棒的合作,而且非常无缝。 因此,我们不仅从协同效应中受益,而且由于每个人之间的合作,在这种情况下,刚才有一加一等于两个以上。
Felicia Hendrix
Great. Thanks so much.
非常好。 非常感谢。
会议主持员
And our next question comes from Jared Shojaian of Wolfe Research. Please go ahead.
我们的下一个问题来自Wolfe Research的Jared Shojaian。 请继续。
Jared Shojaian
Hi. Good afternoon, everybody. Thanks for taking my question. With respect to the weather impact in Louisiana you mentioned it's too early to predict any sort of impact. So I guess, my question is how did you think about that in terms of your guidance for the full year? And is it fair to say that you would have raised guidance without the weather impact is it that big of an impact, or is it not that big of a needle mover?
你好。 大家下午好。 谢谢你提出我的问题。 关于路易斯安那州的天气影响,你提到现在预测任何影响还为时过早。 所以我想,我的问题是你如何根据你对全年的指导来考虑这个问题? 并且可以公平地说,如果没有天气影响,你会提出指导是否会造成很大的影响,还是不是那么大的针式推动器?
Josh Hirsberg
Yes, Jared, this is Josh. It would not be big enough to raise guidance. We try to give guidance from the beginning of the year that we feel like we can accommodate some ups and downs that are naturally going to occur throughout the year and so that would be just something that we unknowingly built in because of our allowance for things to not always go right and that's what gives us the opportunity when we kind of hit some bumps in the road to continue to kind of set an expectation that we can meet from the beginning of the year. So that's all it is really.
是的,贾里德,这是约什。 提高指导力还不够大。 我们试图从年初开始给予指导,我们觉得我们可以容纳一些自然会在一年中发生的起伏,所以这只是我们在不知不觉中建立起来的东西,因为我们允许 并不总是正确的,这就是给我们机会的机会,当我们在路上遇到一些障碍时,继续设定我们可以从年初开始的期望。 所以这就是真的。
Jared Shojaian
Got it. Thank you. And the just switching gears here on the sport betting site. Can you give us some sense as to what you're seeing from a numbers perspective with gaming revenue and non-gaming revenue in markets where sports betting has gone live versus where it was previously, or may be versus some of your other markets?
得到它了。 谢谢。 而在体育博彩网站上只是转换齿轮。 您是否可以从体育博彩已经上线的市场中的博彩收入和非博彩收入以及可能与您的其他一些市场相比的数字视角来了解您所看到的内容?
凯斯史密斯
So we're not in a position really to talk through that in detail. As we look at sports betting, what I call the vertical if you will itself of sports betting for our properties in Mississippi and Valley Forge, the profit is nice and it's incremental but it's really about the incremental traffic that it drives into the building that supports the casino whether it be table games or slots, it supports the restaurants and support other parts of the building, and once again we've seen good traction, we've seen good foot traffic from the three operations that we've opened thus far. Obviously our Mississippi operation was open last August we have more experience with. And once again we're just seeing good traffic in the Valley Forge when it opened in March saw the same thing, good traffic. So it's really about traffic generation for us.
因此,我们不能真正详细地讨论这个问题。 当我们看体育博彩时,我称之为纵向,如果你本身就是我们在密西西比州和福吉谷的物业进行体育博彩,那么利润很好而且它是增量的,但它实际上是关于它进入支持的建筑物的增量流量 赌场无论是桌面游戏还是老虎机,它都支持餐厅并支持建筑物的其他部分,我们再一次看到良好的牵引力,我们已经看到了迄今为止我们开设的三个操作的良好的人流量。 显然我们密西西比州的行动在去年八月开放,我们有更多的经验。 再一次,我们刚刚看到Valley Forge在三月份开业时看到了良好的交通情况。 所以它真的是关于我们的流量生成。
Jared Shojaian
Got it. Thank you very much.
得到它了。 非常感谢你。
会议主持员
And our next question today comes from Harry Curtis of Instinet. Please go ahead.
我们今天的下一个问题来自Instinet的Harry Curtis。 请继续。
Harry Curtis
Hi guys. I think that there is a little life left in this horse. So I want to beat this horse to death on the issue of acquisitions. I'm sure you are enthusiastic about that. The question is, if you set aside price for a strip asset, can you walk us through the strategic reasons it might be appealing and maybe we went to your -- into your thoughts -- the fact that while -- Keith you said that it is lower risk, but the fact is that that strip assets are to some degree have higher cyclical risk, and then -- and do you think that your loyalty program, your network outside of Vegas is now broad enough to support ownership of a strip property without having to rely too heavily on third-party booking engines?
嗨,大家好。 我觉得这匹马还剩下一点生命。 所以我想在收购问题上击败这匹马。 我相信你对此充满热情。 问题是,如果你为一个剥离资产预留价格,你能否告诉我们它可能具有吸引力的战略原因,也许我们会去你的 - 进入你的想法 - 事实上,虽然 - 基思,你说的是 风险较低,但事实是条带资产在某种程度上具有较高的周期性风险,然后 - 你认为你的忠诚度计划,你在拉斯维加斯以外的网络现在足够广泛,以支持条带财产的所有权 而不必过分依赖第三方预订引擎?
凯斯史密斯
So look setting price aside everything is easy, but as we think about why our property on a strip, beside the fact that once again we have tremendous confidence in the long-term future of the strip when you think about the Raider stadium, you think about more rooms coming into the market, you think about the expansion of the convention center, there's just the growth in the community, we have great confidence.
One of the successes we've had over the last I don't know year, 18 months and that continues to build for us is cross-property play. Is becoming a larger and larger part of our marketing effort with this expanded portfolio as you highlighted, and so I think that absolutely helps support property on the strip.
Right now we're able to put those folks whether it's in our Downtown properties or many of them go to the Orleans, very few of them end up out of the Sun Coast because it's too far out of town, but I think having a property in the strip, we could support many of the room nights in there with cross-property play, because many people want to be on the strip that's just what their desire is.
But between that and just confidence, yes, strip assets tend to be a little pricier. You have to have a long-term view; you have to have a strategic rationale. So I think once again we'll be careful, we'll be thoughtful. We've had opportunities to look at strip assets in the past, haven't executed on anything and will continue to be very prudent about what it is we do with any opportunity that comes up.
所以看看设定价格一切都很简单,但是当我们想到为什么我们的房产在一条地带上,除了我们对你在考虑Raider体育场的地带的长期未来有极大信心的事实,你认为关于更多的房间进入市场,你想到会议中心的扩展,只是社区的增长,我们有很大的信心。
我们过去的成功之一,我不知道一年,18个月,并继续为我们建立的是跨地产游戏。正如您所强调的那样,通过这个扩展的产品组合,我们正在成为我们营销工作中越来越大的一部分,因此我认为这绝对有助于支持地带上的财产。
现在我们能够把这些人放在我们的市中心物业或其中许多人去奥尔良,其中很少人最终离开太阳海岸,因为它离城镇太远了,但我认为有一处房产在地带,我们可以通过跨地产游戏来支持那里的许多房间之夜,因为许多人想要成为他们的愿望所在的地带。
但在此之间,只有信心,是的,剥离资产往往有点贵。你必须有一个长远的观点;你必须有一个战略理由。所以我想再一次我们会小心,我们会很周到。我们过去曾有机会看到剥离资产,没有执行过任何事情,并且对于我们对任何出现的机会所做的事情将继续非常谨慎。
Harry Curtis
Thank you. And my follow-up question goes back to the Locals, the growth in Locals revenues, really from 30,000 feet. It was interesting in the first quarter, the growth rate was roughly 3% and that did decelerate a bit to under 1%. And I'm interested in your thoughts as to why it was a bit more subdued in the second quarter?
谢谢。 我的后续问题可以追溯到当地人,当地人收入的增长,实际上是30,000英尺。 有趣的是,第一季度,增长率大约为3%,并且确实减速到1%以下。 而且我对你为什么在第二季度更加柔和的想法感兴趣?
凯斯史密斯
It's a fair question. I think one of the things that happen clearly that impacts is the calendar shift when you look at holidays and those types of things. Outside of that when you look at the quarter, the second quarter generally, April was a -- felt a little soft, because of the calendar shift, May felt pretty normal and June felt maybe on the soft side and said another way not up to our expectations.
My comments earlier, the first four weeks of July, looking pretty normal, so was it just a soft quarter? Is it just a soft month outside of the calendar change? That's how we're looking at it at this point, we're not reading any more into it, we're not picking up natural huge deceleration of the business of any sort.
Once again because as we look at July, it's feeling pretty normal to us. We're heading back to volume increases that we would have expected talking about calendar changes from March to April specifically for the Easter.
这是一个公平的问题。 我认为,当你看到假期和那些类型的东西时,其中一个明显影响的事情就是日历的变化。 除此之外,当你看到这个季度时,第二季度一般情况下,四月是 - 感觉有点软,因为日历的转变,可能感觉很正常,六月感觉可能在软弱的一面,并说另一种方式没有达到 我们的期望。
我早些时候的评论,即7月的前四周,看起来很正常,所以它只是一个软季度? 这只是日历变化之外的一个软月吗? 这就是我们在这一点上看待它的方式,我们不再阅读它了,我们并没有对任何形式的业务产生自然的巨大减速。
再一次,因为在我们看七月时,我们的感觉很正常。 我们正在回到增量,我们原本预计会谈到3月到4月的日历变化,特别是复活节。
Harry Curtis
Okay. All right, great. Well, look forward to the second half. Thank you very much.
好的。 好的,很好。 好吧,期待下半场。 非常感谢你。
凯斯史密斯
You're welcome.
别客气。
会议主持员
And our next question today comes from Barry Jonas of SunTrust. Please go ahead.
我们今天的下一个问题来自SunTrust的Barry Jonas。 请继续。
巴里乔纳斯
Thanks. May be just following up some of the strip commentary, I think the Locals GGR historically correlated fairly high with the strip. I'd love to get your thoughts qualitatively how do you think your Locals businesses with the strip and if you see that correlation strengthening or weakening from here?
谢谢。 可能只是跟进一些条带评论,我认为当地的GGR历史上与条带相当高。 我希望能够定性地了解你的想法,你如何看待你的当地人的业务,如果你看到相关性从这里加强或削弱?
Josh Hirsberg
I'll just make an initial comment Barry and then I think see if Keith wants to add anything because he is obviously been here a little bit longer than I have. But I think that -- it's just an anecdote. When the recession occurred and strip came back, we kept expecting that our business was going to come back pretty shortly thereafter basically on the premise that a lot of our customers are either supply the strip in terms of being having a vendor supplier relationship or employed by the strip operators.
And that correlation did not hold up and we have seen other period of time even as the recession kind of became further in the rearview mirror where the Locals business continued to perform well and the strip business had its own set of issues. So I'm not so sure that there is much of a correlation although kind of leading up to the recession, I think everybody would have thought there would have more of a significant correlation. Keith, I don't know if you want to add anything to that?
我只是做一个初步的评论巴里,然后我想看看基思是否想要添加任何东西,因为他显然在这里比我有点长。 但我认为 - 这只是一个轶事。 当经济衰退发生并且带回来时,我们一直希望我们的业务在不久之后很快回来,基本上是在我们的许多客户要么提供供应商供应商关系或者受雇于 条带运营商。
这种相关性并没有成功,我们已经看到了其他一段时间,即使经济衰退在后视镜中进一步发展,当地人的业务继续表现良好,而且剥离业务也有其自身的一系列问题。 所以我不太确定存在多少相关性,尽管导致经济衰退,我认为每个人都会认为会有更多的显着相关性。 基思,我不知道你是否想要添加任何内容?
凯斯史密斯
No I think that's right. Look, there is a limited correlation as it relates to room rates because to a large extent, the Orleans can trade off to the room rates on the strip, but there isn't as a direct of a correlation in today's world as there used to be prerecession.
不,我认为这是对的。 看,由于它与房价有关,所以相关性有限,因为在很大程度上,奥尔良可以换算成条带上的房价,但在今天的世界里并没有像以往那样直接相关。 是衰退。
巴里乔纳斯
Great. And then you just had a question about Illinois gaming expansion, bill was passed recently. How should we think about the potential impact to your casinos and Lattner?
非常好。 然后你刚才有一个关于伊利诺伊州游戏扩张的问题,最近通过法案。 我们应该如何看待对您的赌场和Lattner的潜在影响?
凯斯史密斯
So with respect -- I'll take the last one first. It's easier. With respect to Lattner or a slight route, it's all good news, they are able to add slick slot machine, so you get to go from five to six. So as a percentage base, it's a pretty big increase. So we'll benefit that business kind of across the state.
As relates to the rest of the bill which was what I just referred to as a pretty massive expansion with multiple new casinos across the state. I would tell you it depends on what actually happens and who jumps in to build a casino and where they build it places like Danville or Waukegan or Rockford. We're in the southern part of the state. I think is too early to tell. I don't think we have any risk given that 18 and 24 months because nothing will happen that quickly and then the longer-term risk is clearly depended on where it's built and the quality of the operation that somebody builds and operates. So I wish I could give you better answer. I think it's just too early to start to try and predict that.
所以尊重 - 我会先拿最后一个。这更容易。关于Lattner或轻微的路线,这都是好消息,他们能够添加光滑的老虎机,所以你可以从5到6。因此,作为一个百分比基数,这是一个相当大的增长。因此,我们将受益于整个州的业务。
与该法案的其余部分有关,这就是我刚刚称之为全州多个新赌场的大规模扩张。我会告诉你,这取决于实际发生的事情以及谁来建立一个赌场以及他们在哪里建造像Danville或Waukegan或Rockford这样的地方。我们在该州的南部。我认为现在说还为时过早。我不认为在18和24个月内我们有任何风险,因为没有什么事情会很快发生,然后长期风险显然取决于它的建立地点和某人建立和运营的运营质量。所以我希望我能给你更好的答案。我认为现在开始尝试预测这一点还为时过早。
巴里乔纳斯
Would you consider participating either in a new build or also an expansion of your existing facilities?
您是否考虑参与新建筑或扩建现有设施?
凯斯史密斯
Yes, so we generally don't comment on projects that we may or may not be looking at in any state. So I'll just avoid that.
是的,所以我们通常不会评论我们可能会或可能不会在任何州查看的项目。 所以我会避免这种情况。
巴里乔纳斯
Fair enough. Thanks a lot guys.
很公平。 非常感谢你们。
凯斯史密斯
Thanks Barry.
谢谢巴里。
会议主持员
And our next question comes from Shaun Kelley of Bank of America. Please go ahead.
我们的下一个问题来自美国银行的Shaun Kelley。 请继续。
Shaun Kelley
Hi, everyone. I think all of my questions have been asked and answered. Thank you very much.
嗨,大家好。 我想我的所有问题都已被提问和回答。 非常感谢你。
凯斯史密斯
Thanks Shaun.
谢谢肖恩。
会议主持员
And our next question comes from John DeCree of Union Gaming. Please go ahead.
我们的下一个问题来自Union Gaming的John DeCree。 请继续。
John DeCree
Hi Keith. Hi Josh. I think I have two more for you not on M&A, but wanted to circle back. Some of the comments Keith I think you made on the consumers in one of the prior questions about no changes. I was wondering if you could elaborate a bit on that. Can you talk about Downtown seeing nice uptake in unrated play? Was curious how the database tears were doing outside of Las Vegas in the regional markets if you're seeing anything notable on rate of play in those markets or the higher in tears of the database any additional color would be helpful.
嗨基思。 嗨Josh。 我想我还有两个不是你的并购,但想要回头。 一些评论Keith我认为你在之前的一个问题中对消费者做了一些关于没有变化的评论。 我想知道你是否可以详细说明一下。 你能谈谈市中心在未经评级的比赛中获得好评吗? 很奇怪数据库在拉斯维加斯以外在区域市场上的表现如何,如果你看到那些市场上的比率值得注意,或者数据库的泪水越高,任何额外的颜色都会有所帮助。
凯斯史密斯
Sure. So as we think about or as we look at the database generally, some maybe global comments. So visitation is across all of our operating segments whether it's here in Nevada or across the Midwest and South regions. Spend is up in all of our operating segments. Those statistics are particularly strong in the higher work segments which is very good to see for us because when we relaunched our B Connected program in August of last year, one of the focuses was reinforcing the higher end play and trying to do a better job with that customer and it seems to be working as once again those tiers are going a little higher than the lower tiers.
We do see unrated coin and growing pretty consistently across once again all of our operating segments whether it's here, whether it out-of-state. Whether you're talking 14 quarters or 15 quarters you're talking several years of continued growth and unrated coin in. And once as I said earlier, we're seeing good kind of cross property across market play from our customers. So it's kind of a broad snapshot from 30,000 feet of what were seeing out of the database from our existing consumers.
当然。因此,当我们考虑或正如我们一般来看数据库时,一些可能是全局评论。因此,无论是在内华达州还是在中西部和南部地区,我们所有的运营部门都可以访问。我们所有的经营部门都有支出。这些统计数据在较高的工作领域尤为突出,这对我们来说非常好看,因为当我们去年8月重新启动我们的B Connected计划时,其中一个重点是加强高端游戏并努力做得更好那个客户似乎再次工作,这些层级比低层更高一些。
我们确实看到了未经分类的硬币,并且在我们所有的运营部门中都是如此一致地增长,无论是在这里,还是在州外。无论你是在谈论14个季度还是15个季度,你都在谈论几年的持续增长和未分级的硬币。而且正如我之前所说的那样,我们看到了来自客户的良好交叉财产。因此,这是从我们现有消费者的数据库中看到的30,000英尺的广泛快照。
John DeCree
Appreciate the additional color. That's helpful. One more, I think going back to some of your earlier prepared remarks, if I remember the number you had given I think combined EBITDAR of your new acquired properties was up 7% on a same-store basis, and I think you noted about 150 basis points of margin at those properties, if I remember correctly from earlier the call.
Was just wondering if some of that stuff is the synergies that it stayed at those properties or some of it is operational improvements, and I guess really at a high level anything that may have surprised you as you've kind of get through integrating those properties and kind of how you see the upside, particularly on the margin front at those new acquired properties if you roll up your sleeves and kind of do what you do?
欣赏额外的颜色。 这很有帮助。 还有一个,我想回到你早先准备的一些评论,如果我记得你给出的数字,我认为你新购置的房产的EBITDAR在同店的基础上增加了7%,我想你注意到了150 如果我从早期的电话中正确记得那些属性的保证金基点。
只是想知道是否有一些东西是它留在那些属性的协同作用,或者其中一些是运营改进,我想真的在很高的水平,任何可能让你感到惊讶的东西,因为你有点通过整合这些属性 还有一种你如何看待好处,尤其是那些新收购的物业的边缘前沿,如果你卷起袖子并做你做的事情?
凯斯史密斯
Yeah. So I think you do remember the numbers correctly 7% and 150 basis points. I think it is a combination of synergies, which we've extracted a lot of, but we are not fully done because those things take a while. Operational improvements based on kind of our style of operating and how we kind of look at the customer and market of the customer and do those types of things. I think it is the integration of those properties into B Connected, which occurred at the first of the year.
I think it is the quality of the management teams and how seamlessly they integrated into the company. Josh talked a little bit about that earlier. That has helped drive all of that. So, we feel really good about that. And the other same comments generally hold true for Valley Forge also not just the PMK properties, and so we feel very good about all five of those acquisitions and how they are fitting in.
Have we extracted the majority of the synergies? Have we extracted the majority of the margin increases we can expect? Hard to predict right now. Do I think there's a little bit more margin? I do. I don't know if there's a lot more margin to come out of those properties. But I do think there is a little bit more margin. They are admittedly very well run properties under the prior ownership, and we have been very happy that we've been able to grow them.
是啊。所以我认为你确实记住了7%和150个基点的数字。我认为这是协同效应的结合,我们已经提取了很多,但我们还没有完全完成,因为这些事情需要一段时间。基于我们的运营方式以及我们如何看待客户的客户和市场以及做这些类型的事情的运营改进。我认为这是将这些属性整合到B Connected中,这种情况发生在今年的第一天。
我认为这是管理团队的质量以及他们如何无缝地融入公司。乔希先前谈了一点。这有助于推动所有这一切。所以,我们对此非常满意。其他相同的评论通常也适用于Valley Forge,而不仅仅是PMK属性,所以我们对所有这五个收购以及它们如何适应感觉非常好。
我们是否提取了大部分协同效应?我们是否已经提取了我们可以预期的大部分保证金增长?现在很难预测。我认为有更多的保证金吗?我做。我不知道这些房产是否有更多的余地。但我确实认为有更多的余量。在先前的所有权下,它们无疑是经营良好的物业,我们非常高兴我们能够发展它们。
John DeCree
Great. Appreciate the additional color and commentary. Thanks, Keith.
非常好。 欣赏额外的颜色和评论。 谢谢,基思。
凯斯史密斯
Sure.
当然。
会议主持员
And our next question is a follow-up from Joe Greff of JPMorgan. Please go ahead.
我们的下一个问题是摩根大通的乔格雷夫的后续行动。 请继续。
Joe Greff
At this point, all my questions have been addressed. Thanks.
在这一点上,我的所有问题都已得到解决。 谢谢。
凯斯史密斯
Thank you, Joe.
谢谢你,乔。
会议主持员
And our next question comes from David Hargreaves of Stifel. Please go ahead.
我们的下一个问题来自Stifel的David Hargreaves。 请继续。
David Hargreaves
Hey, everyone. I'd love to get an update on Wilton number one.
嘿大家。 我很想得到威尔顿第一的最新消息。
Josh Hirsberg
Okay, Dave. This is Josh. At this point, we're continuing to work through all of the components to be ready for approaching the market for both construction and financing, so our expectation is that sometime later this year certainly no later than first of next year that we would be in a place to do that.
And then we're expecting kind of an 18 to 20-month construction period, and then it would open and be very successful. And so, that's basically where we are. We are kind of just going through the process to kind of be ready to launch.
好的,戴夫。 这是约什。 在这一点上,我们将继续研究所有组件,为建筑和融资市场做好准备,因此我们的期望是今年晚些时候肯定不会迟于明年的第一年,我们会在 这样做的地方。
然后我们期待一个18到20个月的建设期,然后它会开放并且非常成功。 所以,这基本上就是我们所处的位置。 我们正在经历这个过程,准备好发布。
David Hargreaves
When you talk about organic growth opportunities, I would think you guys have some good ones in Louisiana, and I'm just wondering if you are getting close to wanted to take advantage of those, if we should expect anything in the near future?
当你谈到有机增长的机会时,我认为你们在路易斯安那州有一些好的,我只是想知道你是否已经接近想要利用这些,如果我们在不久的将来应该期待什么?
凯斯史密斯
Well, I don't think we are prepared to make any announcements right now, and as always, I think the company has made an announcement. When we have something to announce, we would really telegraph it ahead of time. So, let me grill everything I wants to say. I think we have good opportunities in Louisiana in a number of locations, including at our treasures just facility that grow on land, but there are other opportunities we have in that state.
And there's other opportunities organically throughout the portfolio to grow the business make investments in existing assets and to get good ROIs on those investments. The key for us is making sure that if we're going to move forward with something like that, whatever that is, whatever can a growth opportunity exist that we ensure that that ROI happens.
Just like when we build out the delta hotel a few years ago that property has benefited from that EBITDA stronger there as a result of that, and so we use that as an example making sure that we get an ROI from those projects.
好吧,我认为我们现在不准备发表任何声明,而且一如既往,我认为该公司已经发布公告。当我们有什么要宣布时,我们会提前发送电报。所以,让我烧烤我想说的一切。我认为我们在路易斯安那州的许多地方都有很好的机会,包括我们的宝藏只是在陆地上生长的设施,但我们在该州还有其他机会。
此外,整个投资组合还有其他机会来增加业务,对现有资产进行投资,并在这些投资上获得良好的投资回报率。对我们来说,关键在于确保如果我们要继续推进这样的事情,无论是什么,无论增长机会是什么,我们都能确保ROI发生。
就像几年前我们建造三角洲酒店时那样,由于那里的EBITDA更强,所以我们以此为例,确保我们从这些项目中获得投资回报率。
David Hargreaves
Right. Just to clarify where I'm going with that. If I tell people that we like Boyd, because we think Boyd has opportunities outside of turning to financial engineering to find growth. You wouldn't say I'm misguided and saying there is significant opportunities in Louisiana?
对。 只是为了澄清我要去哪里。 如果我告诉别人我们喜欢博伊德,因为我们认为博伊德有机会转向金融工程以寻求增长。 你不会说我被误导并说路易斯安那州有很多机会吗?
Josh Hirsberg
I couldn't hear what you say?
我听不到你说的话?
凯斯史密斯
No, I don't think you would be significantly misguided to say that there are opportunities organically that we control that we don't need to resort to financial engineering to simply improve earnings or EBITDA or somehow raise our stock price. We have lots of opportunities to continue to grow the business.
不,我认为,如果我们有机会控制我们不需要借助金融工程来简单地提高收益或EBITDA或以某种方式提高我们的股价,那么我认为你不会被误导。 我们有很多机会继续发展业务。
David Hargreaves
Could that be that is one of your strong points? Lastly, would you talk about any trends in slot refreshment if you are going to be spending more or less going forward on replacing machines?
这可能是你的优点之一吗? 最后,如果您要花费更多或更少的时间来更换机器,您会谈谈插槽更新的任何趋势吗?
凯斯史密斯
Yeah. I think we're at a pretty leveled stage, and so I wouldn't expect more, and I wouldn't expect less, even though our operating guys ask me every week for more. They never ask me for less. They always ask me for more. But, it's steady as goes. It's been that way for a couple of years, and will continue to hold the line on slot capital at its current level.
是啊。 我认为我们处于一个相当平坦的阶段,所以我不会期待更多,我不会期望更少,即使我们的操作人员每周都会问我更多。 他们从来没有问过我。 他们总是问我更多。 但是,它一如既往地稳定。 这种情况已经持续了几年,并将继续保持目前水平的老虎资本。
David Hargreaves
I don't want to monopolize things. But if I could ask one more on the way out I would love to get your thoughts on player development. I think there is a trend towards spending less, on player development. I'd like to hear your thoughts on, if it's necessary going forward or not?
我不想垄断事情。 但是,如果我能在出路的时候再多问一次,我很乐意了解你对球员发展的看法。 我认为在球员发展方面有一种减少支出的趋势。 如果有必要继续前进,我想听听你的想法吗?
凯斯史密斯
Well, I think player development is just one part of an overall marketing program. So I don't think you can look at it in isolation or in a vacuum. And talk about should you spend more or less in that particular segment of marketing.
It depends on everything else that you're doing. And kind of where you're at, when you say player development, how deep you are into it. And what it all means. So, I'm not sure I can provide a very good answer to your question, except to say, its just one part of a broader marketing platform.
好吧,我认为玩家发展只是整体营销计划的一部分。 所以我认为你不能孤立地或在真空中看待它。 如果您在营销的特定部分花费更多或更少,请谈谈。
这取决于你正在做的其他事情。 还有你所处的位置,当你说球员的发展时,你有多深。 这一切意味着什么。 所以,我不确定我能为你的问题提供一个非常好的答案,只是说,它只是一个更广泛的营销平台的一部分。
David Hargreaves
All right, well, thank you very much for your answers.
好的,非常感谢你的回答。
凯斯史密斯
You're welcome.
别客气。
会议主持员
And ladies and gentlemen, we have time for one more question. And today's last question comes from Brian McGill of Telsey. Please go ahead.
女士们,先生们,我们还有时间再问一个问题。 今天的最后一个问题来自Telsey的Brian McGill。 请继续。
Brian McGill
Good afternoon. Thanks for taking my question. I just had a quick question on sports betting. How is your arrangement with FanDuel work in the sensitive? I'm an existing FanDuel customer in Pennsylvania. And I play on the mobile device. Do you see any benefit from that in terms of revenue? And how does it work in the other states, I guess going forward?
下午好。 谢谢你提出我的问题。 我刚刚对体育博彩提出了一个简短的问题。 你对FanDuel的安排如何在敏感中运作? 我是宾夕法尼亚州现有的FanDuel客户。 我在移动设备上玩。 您是否从收入方面看到了任何好处? 它是如何在其他州运作的,我猜是前进的?
凯斯史密斯
Right, so there is a, there is a formula so to speak, as to how all that works. Yes. We do benefit if one of our existing customers goes online. And there is a mechanism to track all of this. So that, we don't kind of, lose wallet from that customer or lose the benefit of the customer.
All these things, get negotiated before the launch happens. Each state a little bit different, given the dynamics in the state, so it's not a template that can be kind of rubber stamp it roll it out.
Each day is kind of a separate conversation to make sure that, both parties, both Boyd and FanDuel are treated fairly in the process. And once again as FanDuel has access to those customers, remember we have access to eight million FanDuel customers that we get to market to on a regular basis.
是的,所以有一个,有一个公式可以这么说,它是如何工作的。 是。 如果我们的一位现有客户上线,我们确实会受益。 并且有一种机制可以跟踪所有这些。 因此,我们不会丢失该客户的钱包或失去客户的利益。
所有这些事情,都会在发布之前进行协商。 考虑到状态中的动态,每个状态都有点不同,所以它不是一个可以成为橡皮图章的模板。
每一天都是一个单独的对话,以确保双方,Boyd和FanDuel在这个过程中得到公平对待。 再次,当FanDuel可以访问这些客户时,请记住我们可以访问我们定期上市的800万FanDuel客户。
Brian McGill
So, you do get to see their database. You benefit from that?
所以,你确实可以看到他们的数据库。 你从中受益了吗?
凯斯史密斯
Absolutely.
绝对。
Brian McGill
And you would I mean is that plan just coming through FanDuel, you see a piece of that as well. So that in theory could be somewhat significant?
而你的意思是,这个计划刚刚通过FanDuel,你也可以看到它的一部分。 那么理论上可能有些重要吗?
凯斯史密斯
Could be.
可能。
Brian McGill
Okay, awesome. Thank you.
好的,真棒。 谢谢。
凯斯史密斯
You're welcome.
别客气。
会议主持员
And this concludes the question-and-answer session. I would like to turn the conference back over to Josh Hirsberg, for any closing comments.
这就是问答环节。 对于任何结束评论,我想将会议转回Josh Hirsberg。
Josh Hirsberg
Thank you, Rocco. And thank you all for joining today and participating. And if you have any follow-up questions, feel free to reach out to the company. Have a good rest of your day.
罗科,谢谢你。 谢谢大家今天加入并参与。 如果您有任何后续问题,请随时联系公司。 好好休息一天。
Operator

Thank you, sir. And thank you all for attending today's presentation. You may now disconnect your lines. And have a wonderful day.
谢谢你,先生。 谢谢大家参加今天的演讲。 您现在可以断开线路。 祝你有美好的一天。
相关问题
互联网券商的港股、美股开户教程
如果您对美股 或者 港股也感兴趣, 或者想要了解如何开户, 可以加我wechat: xiaobei060537 , 同时也可以拉您进美股交流群哦。
最后的最后 祝大家都有一个美好的投资生活哦。
大家也可以关注【美股指南】公众号, 即可获得《小白投资美股指南(雪球「岛」系列)》电子书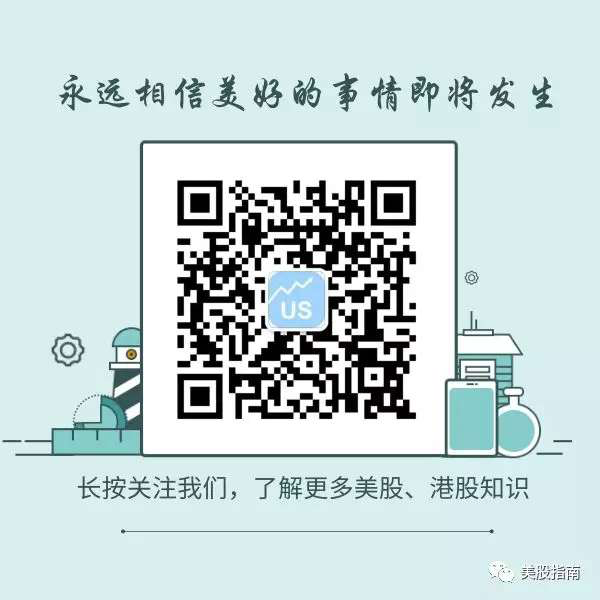 ---
写在最后
---
暂无回复。