TETRA Technologies Inc.(TTI) 首席执行官布雷迪墨菲于 2019年 第一季度业绩 - 收益电话会议记录
读者寄语: 不管是您想投资美股, 还是想投资港股, 保持好自己的心态是最重要的。特别在美股、港股市场拥有一套成熟的金融市场,市场鼓励长期持有,而不是短期的投机炒作。选择一个好的公司, 耐心的等待, 做时间的朋友。如果您想咨询美股开户、港股开户相关的问题, 或者您对美股、港股感兴趣可以添加微信交流: xiaobei060537
TETRA Technologies Inc. (NYSE:TTI) Q2 2019 Earnings Conference Call August 8, 2019 10:30 AM ET
TETRA Technologies Inc.(纽约证券交易所代码:[TTI])2019年第二季度收益电话会议2019年8月8日美国东部时间上午10:30
公司参与者
Brady Murphy - Chief Executive Officer
Elijio Serrano - Chief Financial Officer
Brady Murphy - 首席执行官
Elijio Serrano - 首席财务官
电话会议参与者
Praveen Nara - Raymond James Ltd.
Thomas Curran - Riley FBR
Stephen Gengaro - Stifel Inc.
John Watson - Simmons International
Coleman Sullivan - Wells Fargo Securities
奈文Praveen - 雷蒙德詹姆斯有限公司
Thomas Curran - Riley FBR
Stephen Gengaro - Stifel Inc.
约翰沃森 - 西蒙斯国际
Coleman Sullivan - 富国银行证券
会议主持员
Good morning and welcome to the TETRA Technologies Second Quarter 2019 Results Conference Call. The speakers for today's conference call are Brady Murphy, Chief Executive Officer; and Elijio Serrano, Chief Financial Officer for TETRA Technologies Incorporated. Our participants will be in listen-only mode. [Operator Instructions].
I will now turn the conference over to Mr. Murphy. Please go ahead.
早上好,欢迎参加TETRA Technologies 2019年第二季度业绩电话会议。 今天电话会议的发言人是首席执行官Brady Murphy; 以及TETRA Technologies Incorporated的首席财务官Elijio Serrano。 我们的参与者将处于只听模式。 [操作员说明]。
我现在将会议转交给墨菲先生。 请继续。
布拉迪墨菲
Thank you, Robert. Good morning and welcome to the TETRA Technology Second Quarter 2019 Earnings Conference Call. Elijio Serrano, our Chief Financial Officer is also in attendance this morning and will be available to address any of your questions. I will highlight a few items and then turn it over to Elijio for some additional details which in turn will be followed by your questions.
I'm going to first remind you that this conference call may contain certain statements that are or may be deemed to be forward looking statements. These statements are based on certain assumptions and analysis made by TETRA are based on a number of factors. These statements are subject to a number of risks and uncertainties many of which are beyond the control the company. You are cautioned that such statements are not guarantees of future performance and that actual results may differ materially for those projected in the forward-looking statements.
In addition, in the course of the call, we may refer to net debt, free cash flow, adjusted EBITDA, adjusted profit before tax or adjusted earnings per share, backlog, coverage ratio or other non-GAAP financial measures. Please refer to this morning's news release or go to our public website for reconciliations of non-GAAP financial measures to the nearest GAAP measures. These reconciliations are not a substitute for financial information prepared in accordance with GAAP and should be considered within the context of our complete financial results for the period.
Well first, I'd like to start by thanking the close to 2,000 TETRA and CSI Compressco employees for delivering a strong quarter in a challenging environment and in my first quarter as CEO of TETRA. In a quarter where the U.S. land rig count dropped over 10% from the recent peak at the end of last year and the Q2 U.S. land rig count dropped 5% from the average rig count in Q1, we were able to grow revenues 18% sequentially, and 11% year-on-year while improving margins in each of our segments.
On a consolidated basis, we achieved the $50 million adjusted EBITDA quarter, up 38% from the first quarter and up 8% from the second quarter a year ago. While North America rig activity was down in the second quarter, our Completions Fluids business benefited from improved activity and key offshore markets as demonstrated by delivering 22.4% adjusted EBITDA margins, an increase of 560 basis points from first quarter and 450 basis points from the second quarter of last year.
Our compression business set company records for compression services margins at 52.7% and utilization of 89.1% and continues to benefit from a long-term growth cycle for increased gas production and the use of compression for centralized gas lift in key shale oil basins.
Our Water and Flowback revenues declined slightly quarter-on-quarter, but our adjusted EBITDA margins improved sequentially by 210 basis points on cost initiatives and continued customer adoption of our integrated operations and automation. On a segment basis Completion Fluids revenue increased sequentially by $18.2 million, $79.8 million in the second quarter, and from $61.6 million in the first quarter.
谢谢罗伯特。早上好,欢迎参加TETRA技术2019年第二季度收益电话会议。我们的首席财务官Elijio Serrano今天上午也出席了会议,可以解决您的任何问题。我将重点介绍几个项目,然后将其转到Elijio,获取一些其他细节,然后再回答您的问题。
我首先提醒您,本次电话会议可能包含某些或可能被视为前瞻性陈述的陈述。这些陈述基于某些假设,TETRA所做的分析基于许多因素。这些陈述受到许多风险和不确定因素的影响,其中许多风险和不确定性超出了公司的控制范围。请注意,此类陈述不是对未来业绩的保证,实际结果可能与前瞻性陈述中的预测产生重大差异。
此外,在通话过程中,我们可能会参考净债务,自由现金流量,调整后EBITDA,调整后税前利润或调整后每股收益,积压,覆盖率或其他非GAAP财务指标。请参阅今天上午的新闻稿或访问我们的公共网站,以便将非GAAP财务指标与最近的GAAP指标进行对账。这些对账不能替代根据GAAP编制的财务信息,应在我们完整的财务业绩范围内考虑。
首先,我首先要感谢接近2000名TETRA和CSI Compressco员工,以便在充满挑战的环境中以及在我担任TETRA首席执行官的第一季度提供强劲的季度。在美国土地钻井数量从去年年底的峰值下降超过10%并且第二季度美国陆地钻井数量比第一季度的平均钻井数量下降了5%的季度中,我们的收入增长了18%。 ,同比增长11%,同时提高每个细分市场的利润率。
在综合基础上,我们实现了5000万美元的调整后EBITDA季度,比第一季度增长38%,比一年前的第二季度增长8%。虽然北美钻井平台活动在第二季度有所下降,但我们的完井流量业务受益于活跃和主要离岸市场的改善,实现了22.4%的调整后EBITDA利润率,比第一季度增加560个基点,从第二季度增加450个基点去年的四分之一。
我们的压缩业务创下压缩服务利润率52.7%和利用率89.1%的公司记录,并继续受益于增加天然气生产的长期增长周期以及关键页岩油盆地集中气举的压缩使用。
我们的水和回流收入环比略有下降,但我们调整后的EBITDA利润率在成本计划和持续客户采用我们的综合运营和自动化方面连续增长210个基点。按分部计算,完成流量收入按顺序增加1820万美元,第二季度为7980万美元,第一季度为6160万美元。
In the second quarter, we have benefited from strong offshore fluid sales in the Gulf of Mexico and eastern hemisphere. In addition to the seasonally strong North European industrial chemicals business, excluding the small benefit from TETRA CS Neptune revenue and profit, the adjusted EBITDA margins in this segment were approximately 20% which is our target for our base completion fluids business without the benefit of CS Neptune.
Our differentiation through vertical integration and our long term contractual supply agreement for bromine has served us well during this extended downturn and has us well-positioned for improved activity going forward.
Regarding CS Neptune on the last earnings call, we reported that we have reached agreement on the technical and commercial terms for a project and we're in the process of finalizing the contract details. That contract has been finalized and drilling is ongoing. We realized a small amount of revenue and profit contribution from that contract in the second quarter in preparation for the completion phase expected in the third quarter.
This was the Gulf of Mexico lower tertiary development project in a field with existing production and where other wells in this field have pressures that require a fluid density in the CS Neptune generation one range. I must remind you, however, that as with all these types of complex deep water wells, the exact timing on completions is challenging to accurately predict. We expect this project to be a similar size as our previous Gulf of Mexicore CS Neptune wells. As we've done previously and to protect the confidential nature of this important project for our customers, we will not disclose the specific customer revenue or profitability of these projects.
We continue to do advanced discussions for additional CS Neptune projects across the globe. Some of those discussions are directly with operators and some are through our relationship with Halliburton. Through our Halliburton relationship and with some of our own customer relationships, we have now been able to technically qualify or are in the process to technically qualify TETRA CS Neptune Completion Fluids with six major operators as they plan their future projects.
We are also evolving our TETRA CS Neptune Completion Fluids technologies to address higher pressure opportunities, as we are announcing our new Neptune monovalent solution. Excluding very expensive cesium solutions, this new product increases the density range of current monovalent bromine solutions by nearly 2x and we are very excited with the new market this solution will open up for Neptune fluids. We are already in the testing and qualification phase for a major operator in this innovative product breakthrough.
For our Water and Flowback division, in the second quarter of the segment recorded a sequential EBITDA improvement of $821,000 or 8%, $0.5 million of less revenue. As we discussed last quarter, our Water and Flowback Services segment went through a pretty significant shift in customer mix from the fourth quarter of 2018 to the first quarter of 2019 as the smaller independence reduced activity while the major stayed relatively consistent with their drilling and completion plans. We see that trend continuing along with more competitive pricing for the base water and flowback services.
在第二季度,我们受益于墨西哥湾和东半球强大的海上液体销售。除了季节性强劲的北欧工业化学品业务外,不包括TETRA CS海王星收入和利润的小额收益,该分部的调整后EBITDA利润率约为20%,这是我们基础完工流体业务的目标,没有CS的利益海王星。
我们通过垂直整合和长期溴合同供应协议实现差异化,这在长期经济衰退期间为我们提供了良好的服务,并为我们提供了改善未来活动的良好定位。
关于CS海王星上次收益电话会议,我们报告已就项目的技术和商业条款达成协议,我们正在最终确定合同细节。该合同已经完成,正在进行钻探。我们在第二季度实现了该合同的少量收入和利润贡献,以准备第三季度的预计完成阶段。
这是墨西哥湾较低的三级开发项目,在现有生产的领域,该油田的其他井的压力需要CS海王星一代产品的流体密度。但是,我必须提醒您,与所有这些类型的复杂深水井一样,完井的确切时间对于准确预测来说具有挑战性。我们预计该项目的规模与我们之前的墨西哥湾海王星井相似。正如我们之前所做的那样,为了保护这个重要项目对我们客户的机密性,我们不会透露这些项目的具体客户收入或盈利能力。
我们将继续为全球其他CS海王星项目进行深入讨论。其中一些讨论直接与运营商进行,一些讨论是通过我们与Halliburton的关系进行的。通过我们的Halliburton关系以及我们自己的一些客户关系,我们现在已经能够在技术上符合或正在与六家主要运营商在计划未来项目时对TETRA CS海王星完井液进行技术认证。
我们正在发展我们的TETRA CS海王星完井液技术,以应对更高的压力机会,因为我们正在宣布我们新的海王星单价解决方案。除了非常昂贵的铯溶液外,这种新产品将当前单价溴溶液的密度范围提高了近2倍,我们对新的市场非常兴奋,这种解决方案将为海王星液开辟。我们已经在这个创新产品突破的主要运营商的测试和认证阶段。
对于我们的Water and Flowback部门,该部门第二季度的EBITDA连续增长821,000美元或8%,收入减少50万美元。正如我们上个季度所讨论的那样,我们的水务和回流服务部门经历了从2018年第四季度到2019年第一季度的客户组合发生了相当大的转变,因为较小的独立性减少了活动,而主要部门与钻井和完工相比保持相对一致计划。我们看到这种趋势仍在继续,基础水和回流服务的价格也更具竞争力。
In this current environment, we are seeing customers seeking lower cost solutions, which fits very well with our strategy to be the lowest cost per barrel water solutions provider. A key part of that strategy is our integrated project offering, which increased to 25 projects during the second quarter, up from the communicated 19 in the first quarter. Those integrated projects allow us to stay on jobs for extended periods of time, showcase our differentiated technology, more effectively utilize our equipment and personnel and improve margins. Those projects are now a meaningful part of our business and we believe a real competitive advantage.
One of those integrated projects is our first premium basin automated produced water recycling project, which has been ongoing since the summer of last year. At the customers' request, we're in the process of expanding the capability for that operation to treat and recycle up to 100,000 barrels of produced water per day, up from the current capacity of 60,000 barrels.
Our automated treatment and recycle solution is a relatively low capital investment that could be mobilized and demobilized in a few months and could be mobilized and moved with these to other future locations. We believe that produced water solutions will continue to be a fastest growing segment of a $25-billion industry water segment and we are well-positioned to capitalize on that growth.
The compression segment continues to perform well and continues to be one of the strongest segments across the oil and gas industry. Compression saw a strong sequential increase in revenue adjusted EBITDA, compression services, gross margins and fleet utilization. Revenue increased sequentially 31% to $135.9 million and was 36% above the second quarter of last year. The main drivers for the sequential revenue increase were near record highs equipment sales, a nice rebound and aftermarket sales and a steady top line growth of the compression services business.
Compression adjusted EBITDA was up $6.8 million sequentially to $32.8 million, and was also up $10.3 million from this time last year. The compression services business delivered the eighth consecutive quarter of improved revenues, and delivered record highs and fleet utilization and compression growth service margin since the acquisition of Compressor Systems Inc. in 2014.
We continue to evolve and shift across all segments to work for operators with the strongest balance sheet -- a shift that will be beneficial in the long run. We do not build new compression equipment on speculative basis as all the new equipment we put into services is attached to customer contracts. We are building to meet specific client demands and working with our key clients and key basins to satisfy their needs while also leveraging our infrastructure.
In the first quarter and for the first time in CSI history, active operating horsepower surpassed the 1 million mark and we added about 11,500 more to that this quarter. Utilization for the 1,000 and higher horsepower equipment focused on the gathering systems and centralized gas lift was 97.1% as of June 30, up 150 basis points from March 31, 2019. Overall utilization for the entire fleet is at 89.1%, up 190 basis points sequentially and a record high since the acquisition of Compressor Systems Inc.
在当前的环境中,我们看到客户寻求更低成本的解决方案,这非常符合我们成为每桶水费最低成本解决方案供应商的战略。该战略的一个关键部分是我们的综合项目,在第二季度增加到25个项目,高于第一季度的19个项目。这些综合项目使我们能够长时间保持工作,展示我们的差异化技术,更有效地利用我们的设备和人员,并提高利润。这些项目现在是我们业务的重要组成部分,我们相信真正的竞争优势。
其中一个综合项目是我们自去年夏天以来一直在进行的第一个优质流域自动化生产水回收项目。根据客户的要求,我们正在扩大该业务的能力,每天处理和回收多达100,000桶的采出水,而目前的产能为60,000桶。
我们的自动化处理和回收解决方案是一项相对较低的资本投资,可以在几个月内动员和复员,并可以动员和移动到其他未来的地点。我们相信,生产水解决方案将继续成为250亿美元工业用水部门中增长最快的部分,我们有能力充分利用这一增长。
压缩部门继续表现良好,并继续成为石油和天然气行业最强大的部门之一。压缩收入调整后的EBITDA,压缩服务,毛利率和车队利用率均呈现强劲的连续增长。收入比上一季度增长31%至1.359亿美元,比去年第二季度增长36%。连续收入增长的主要驱动因素是设备销售创下历史新高,良好的反弹和售后市场销售以及压缩服务业务的稳定增长。
压缩调整后的EBITDA比上一季度增加680万美元,达到3280万美元,比去年同期增加了1030万美元。自2014年收购Compressor Systems Inc.以来,压缩服务业务连续第八个季度实现收入增长,并创下历史新高,车队利用率和压缩增长服务利润率。
我们将继续发展并跨越所有细分市场,为拥有最强资产负债表的运营商工作 - 从长远来看,这将是有益的。我们不会在投机的基础上建造新的压缩设备,因为我们投入服务的所有新设备都附在客户合同上。我们正在建设以满足特定客户的需求,并与我们的主要客户和关键盆地合作以满足他们的需求,同时还利用我们的基础设施。
在第一季度和CSI历史上第一次,主动运行功率超过100万大关,我们在本季度增加了大约11,500多个。截至6月30日,集中系统和集中式气举的1000马力和更高马力设备的利用率为97.1%,比2019年3月31日增加150个基点。整个船队的总体利用率为89.1%,上升190个基点自收购Compressor Systems Inc.以来,已连续创下历史新高
CSI Compressco ended the quarter with a backlog of 60 million after 18 million of orders and 52.7 million of new unit sales. Orders in the first half of the year were slower than anticipated, but we expect customer orders to pick up significantly in the second half of the year. Our equipment sales pipeline remains strong.
Overall, it was an excellent quarter across all three segments in an evolving and challenging market driven by E&P operators' capital spending discipline and competitive pricing. In addition to inorganic opportunities, we continue to evaluate some, but we are highly focused on cash returns and managing our debt levels as we pursue any future acquisitions. We will only complete those projects to provide the best value to our shareholders at the right price.
With that I'll turn it over to a Elijio provide some financial comments on cash flow and the balance sheet, and then we'll open it up for questions.
CSI Compressco在本季度结束后,在订单1800万和新单位销售5270万之后积压了6000万。 今年上半年的订单速度低于预期,但我们预计下半年客户订单将大幅增加。 我们的设备销售渠道依然强劲。
总体而言,在由E&P运营商的资本支出纪律和有竞争力的价格推动的不断变化和充满挑战的市场中,这是所有三个细分市场中的一个优秀季度。 除了无机机会,我们继续评估一些,但我们高度关注现金回报和管理我们的债务水平,因为我们追求任何未来的收购。 我们只会完成这些项目,以合理的价格为股东提供最大的价值。
有了这个,我会把它交给Elijio提供一些关于现金流和资产负债表的财务评论,然后我们会打开它来提问。
Elijio Serrano
Thank you, Brady. I'll spend a few minutes on TETRA CSI Compressco free cash flow, capital expenditures and balance sheet, then on CSO Compressco's capital allocation strategy before providing some commentary on our third quarter views.
In the second quarter, TETRA only generated free cash flow from continuing operations of $3.1 million. This compares to $34.9 million consumption of cash in the first quarter. We have historically consumed cash in the first half of the year and generally that free cash flow in the second half of the year. We are following this historical trend. This is driven primarily from changes in working capital and large payments that typically fall in the first quarter.
We expect several factors to contribute towards a generation of free cash flow in the second half of the year. This includes first, the monetization of the receivalables from the northern Europe industrial chemicals second quarter peak. Revenue historically increases in northern Europe between $10 million and $15 million from the first to the second quarter and gets monetized in the third quarter.
Second, Brady mentioned that we have signed an agreement with a major operator for our CS Neptune project that we expect to be completed in the second half of the year. It is our assumption that this project will be completed and monetized before the end of the year.
Third, capital expenditures are expected to be approximately 50% lower in the second half of the year compared the first half of the year. And finally, we have several internal initiatives to improve working capital that are gaining traction that will also benefit the second half of the year. As a result of those actions and taking into account a potential slow down at the year-end for the US onshore business, we expect TETRA-only free cash flow to exceed the $3 million of cash flow that we generated in 2018.
If the timing of the CS Neptune project changes, we would expect that it would impact our total year 2019 free cash flow expectations. For tech only, we expect all your capital expenditures to be approximately between $25 million in addition to $15 million of equipment that we've agreed to buy and lease to CSI Compressco supporting their high return opportunities.
To the first half of the year, we spend $11 million of the committed $15 million to support CSI Compressco. As a reminder, most of the profit from this arrangement with CSI Compressco will come to TETRA when the equipment's on lease to CSI Compressco.
TETRA-only capital expenditures in the second quarter were $10.9 million after being $8.9 million in the first quarter. Most of our 2019 capital expenditures are front-end loaded in the first half of the year to accelerate growth and address our customer needs. Our $3 million of TETRA-only free cash flow is after TETRA completes for CSI Compressco to $15 million of capital previously mentioned.
TETRA's balance sheet remains strong. TETRA net debt at the end of June was $200 million was essentially that amount being the amount of the name on a term loan. This term loan matures in six years in August of 2025. The term loan be agreement provides us with delay draw auction that can be finance tuck-in acquisition.
谢谢你,布拉迪。我将花费几分钟时间在TETRA CSI Compressco的自由现金流,资本支出和资产负债表上,然后在CSO Compressco的资本分配策略上,然后对我们的第三季度观点进行一些评论。
在第二季度,TETRA仅从310万美元的持续经营中产生了自由现金流。相比之下,第一季度的现金消费为3490万美元。我们历来在今年上半年消费现金,而且通常是下半年的自由现金流。我们正在追随这一历史潮流。这主要是由于营运资本的变化以及通常属于第一季度的大额支付。
我们预计下半年将有几个因素促成一代自由现金流。这首先包括来自北欧工业化学品第二季度峰值的可接收产品的货币化。从第一季度到第二季度,北欧的收入在历史上从1000万美元增加到1500万美元,并在第三季度实现货币化。
其次,Brady提到我们已与一家主要运营商就我们的CS Neptune项目签署了一项协议,我们预计将在下半年完成。我们假设该项目将在年底前完成并货币化。
第三,与上半年相比,下半年资本支出预计将下降约50%。最后,我们有几个内部计划来改善营运资金,这些计划正在获得牵引力,这也将有利于今年下半年。由于这些行动并考虑到美国境内业务年底可能放缓,我们预计仅TETRA的自由现金流将超过我们在2018年产生的300万美元现金流。
如果CS Neptune项目的时间发生变化,我们预计这将影响我们2019年的自由现金流预期。仅限技术人员,除了我们已同意购买和租赁给CSI Compressco支持其高回报机会的1500万美元设备外,我们预计您的所有资本支出约为2500万美元。
到今年上半年,我们花费了1,100万美元承诺的1500万美元来支持CSI Compressco。作为提醒,当CSI设备租赁给CSI Compressco时,与CSI Compressco的这种安排的大部分利润将来到TETRA。
第一季度仅TETRA资本支出为1090万美元,第一季度为890万美元。我们2019年的大部分资本支出都是在今年上半年进行前端加载,以加速增长并满足客户需求。我们300万美元的TETRA唯一自由现金流是在TETRA为CSI Compressco完成前提到的1500万美元资本后完成的。
TETRA的资产负债表依然强劲。截至6月底,TETRA的净债务为2亿美元,主要是该金额是定期贷款的名称金额。这个定期贷款在2025年8月到期六年。贷款协议为我们提供延迟抽奖拍卖,可以融资收购。
We have in place an asset base credit facility which we'll use primarily for working capital needs given the seasonality of our cash flow. At the end of March, we had $18.5 million outstanding on the ABL. At the end of June we also have $22 million of cash on hand. We have a debt structure with no significant maintenance covenants and no current maturities which allows us flexibility to maneuver through any volatility in the market.
I also like to again remind everyone that TETRA CSI Compressco's debts are distinct and separate. There are no cross default, cross collateral or cross guarantee from the debt between TETRA and CSI Compressco. I will now spend a couple of minutes on CSI Compressco.
For CSI Compressco, cash flow from operating activities in the second quarter was $8.7 million. Distributable cash flow of $15.7 million improved 150% from the first quarter of this year and 200% from the second quarter of last year. Their coverage ratio was 33x compared to 13x in the first quarter.
The final cash redemption of the Series A preferred units is today, August 8. After which all Series A preferred units will be fully-redeemed. At the end of June, CSI Compressco's total gross debt outstanding was $646 million. Hopefully $350 million are the secured note that mature in the year 2025 and $296 million is for the unsecured note that mature in August of the year 2022.
No amounts were gone under ABL revolver. CSI Compressco does not have any maintenance covenants to comply with. CSI Compressco's gross leverage at the end of June was 5.55x. In annualizing their second quarter adjusted EBITDA, their gross leverage ratio would be 4.98x times, lower away towards a 4.5x [indiscernible] at our investor conference in May of last year in New York City. And also when we announced the reduction on our distribution in December of last year.
CSI Compressco's 2019 adjusted EBITDA guidance is between $125 million and $130 million. This compares to $99 million of adjusted EBITDA in 2018 and represents a year-over-year growth of between 26% and 31%. 2019 revenues expected to be between $475 million and $480 million. This is an increase of between $35 million to $50 million from 2018. We are very encouraged with the price increases we continue to see as our fleet contracts rollover. New equipment is going out at record-high prices and the continued improvement in compression services gross margins. In the second quarter the improvement in compression services gross profit was greater than the potential revenue increase given fall through gross margins of 248%.
At the midpoint of CSI Compressco's full year adjusted EBITDA guidance of a $127.5 million and after accounting for cash interest expense, maintenance capital expenditures and cash taxes. CSI Compressco expects to generate approximately $60 million of free cash flow. This year, $30 million of that was directed toward cash redeeming the Series A preferred units which are now done and directed toward growth capital with a small amount toward distribution.
我们拥有一个资产基础信贷工具,鉴于我们现金流的季节性,我们将主要用于营运资金需求。截至3月底,我们在ABL上有1850万美元的未偿还款项。截至6月底,我们手头还有2200万美元的现金。我们的债务结构没有明显的维护契约,也没有当前的到期日,这使我们可以灵活地应对市场的任何波动。
我还想再次提醒大家,TETRA CSI Compressco的债务是截然不同的。 TETRA与CSI Compressco之间的债务没有交叉违约,交叉抵押或交叉担保。我现在将花几分钟时间在CSI Compressco上。
对于CSI Compressco,第二季度经营活动产生的现金流为870万美元。 1570万美元的可分配现金流量比今年第一季度增加了150%,比去年第二季度增加了200%。他们的覆盖率为33倍,而第一季度为13倍。
A系列首选单位的最终现金赎回日为8月8日。之后,所有A系列首选单位将全部兑换。截至6月底,CSI Compressco的未偿还债务总额为6.46亿美元。希望3.525亿美元是在2025年成熟的担保票据,而2.96亿美元是在2022年8月成熟的无担保票据。
ABL左轮手枪没有任何金额消失。 CSI Compressco没有任何维护契约可以遵守。截至6月底,CSI Compressco的总杠杆率为5.55倍。在年度调整后的第二季度调整后的EBITDA中,他们的总杠杆率将是4.98倍,在去年5月在纽约市举行的投资者会议上,低于4.5倍[音频不清晰]。而且当我们在去年12月宣布削减我们的分销时。
CSI Compressco 2019年调整后的EBITDA指引在1.25亿美元至1.3亿美元之间。相比之下,2018年的调整后EBITDA为9900万美元,同比增长率为26%至31%。 2019年的收入预计在4.75亿美元至4.8亿美元之间。这比2018年增加了3500万美元到5000万美元。我们对我们继续看到的价格上涨感到非常鼓舞。新设备价格创历史新高,压缩服务毛利率持续提升。在第二季度,压缩服务毛利润的改善大于潜在的收入增长,因为毛利率下降了248%。
在CSI Compressco全年调整后的EBITDA指引中间,为1.275亿美元,并计入现金利息费用,维护资本支出和现金税。 CSI Compressco预计将产生约6,000万美元的自由现金流。今年,其中3000万美元用于兑现A系列优先单位的现金,这些单位现在已经完成并且针对增长资本,并且少量用于分配。
CSI Compressco previously communicated plans to direct 50% of future cash flows towards growth capital on the assumption that the market supports the higher margins we are achieving and generating 20% returns on capital. The other 50% will be targeted towards returning cash to stakeholders being [ph] neither [/ph] debt holders or equity holders. CSI Compressco are committed to improving their leverage ratio to 4.5x or better. As a reminder TETRA is a general partner of CSI Compressco, owns the IDRS and approximately 34% of the outstanding common units.
Returning to comments on TETRA consolidated, we expect third quarter profitability to be up sequentially for Water and Flowback testing services and/or Completion Fluid and products and platform compression. We expect EBITDA margin improvement across all three segments driven by more stable integrated projects, cost-cutting measures that we're implementing the anticipated CS Neptune project and higher contribution as the percent of CSI Compressco from the aftermarket services.
We expect modest revenue increases in Water and Flowback services and Completion Fluids and products and a slight decline in compression driven primarily by the timing of new equipment sales. I encourage you to read our news release from this morning and CSI Compressco's news release from yesterday for all the supporting details.
With that, I'll turn it back to Brady.
CSI Compressco此前曾表示计划将50%的未来现金流量用于增长资本,前提是市场支持我们实现的较高利润并产生20%的资本回报。另外50%的目标是将现金返还给利益相关者,而不是[/]债权人或股东。 CSI Compressco致力于将杠杆率提高至4.5倍或更高。提醒一下,TETRA是CSI Compressco的普通合伙人,拥有IDRS和约34%的优秀普通单位。
回到对TETRA合并的评论,我们预计第三季度的盈利能力将依次提升,包括Water and Flowback测试服务和/或Completion Fluid以及产品和平台压缩。我们预计所有三个细分市场的EBITDA利润率将由更稳定的综合项目,我们正在实施预期的CS Neptune项目的成本削减措施以及来自售后服务的CSI Compressco的百分比贡献。
我们预计水和回流服务以及完井液和产品的收入增长适度,压缩率略有下降主要受新设备销售时间的推动。我鼓励您从今天早上开始阅读我们的新闻稿,并从昨天开始查看CSI Compressco的新闻稿,了解所有支持细节。
有了这个,我会把它转回布拉迪。
布拉迪墨菲
Thank you, Elijio. Before we open the call to questions, I just like to reiterate four key messages to leave with you. First the Gulf of Mexico well which we believe will require our CS Neptune completion fluids is nearing completion and we're optimistic we will be able to monetize it on the second half of this year. Second, we're successfully -- navigating through an uncertain North America land market and posted sequential increase in EBITDA and EBITDA margins in our Water and Flowback services business. Third, our traditional offshore completion fluids businesses improved significantly, both in the Gulf of Mexico and internationally and is generating our targeted EBITDA margins of near 20%. And lastly, we remain very focused on cash flow generation and still expect total year TETRA only free cash flow to exceed the $3 million that we generated in 2018.
With that, we'll open the call for questions.
谢谢你,Elijio。 在我们打开问题的电话之前,我只想重申四条关键信息留给你。 首先,我们认为需要我们的CS Neptune完井液的墨西哥湾油井已接近完工,我们乐观地认为我们将在今年下半年将其货币化。 其次,我们成功 - 在不确定的北美土地市场中航行,并在我们的水务和流量服务业务中实现了EBITDA和EBITDA利润的连续增长。 第三,我们传统的海上完井液业务在墨西哥湾和国际上均有显着改善,并且我们的目标EBITDA利润率接近20%。 最后,我们仍然非常关注现金流量的产生,并且仍然预计TETRA总年度的自由现金流量将超过我们在2018年产生的300万美元。
有了这个,我们就会打开问题的电话。
问答环节
We will now begin the question and answer session. [Operator Instructions]. The first question comes from Praveen Nara of Raymond James. Please go ahead.
我们现在开始问答环节。 [操作员说明]。 第一个问题来自Raymond James的Praveen Nara。 请继续。
Praveen Nara
Hey, good morning, guys. I guess we can start on the growth projects. We've talked about CS Neptune, it was nice to hear about the six operators that you're either qualified or in the qualification process with. I guess, given where you are, can you talk about, especially with regards when Halliburton is involved, how long the qualification process takes? And then given what you guys know about where you are, when do you expect to see that ramp up in CS Neptune project or revenues? Do you expect that in 2020, 2021? How do you think about that?
嘿,早上好,伙计们。 我想我们可以从增长项目开始。 我们已经谈到了CS Neptune,很高兴听到六位运营商要么合格,要么在资格认证过程中。 我想,考虑到你在哪里,你能谈谈,特别是关于哈里伯顿参与的时候,资格认证过程需要多长时间? 然后根据你们所知道的你们所处的位置,你们何时会看到CS Neptune项目或收入的增长? 您是否期望在2020年,2021年? 你觉得怎么样?
布拉迪墨菲
Yes. I'll take that one. The qualification time can be fairly lengthy because as you know these are mostly deep water projects. It involves the completion designs from the customer; what types of tubular metallurgies they're going to use; if facilities can get involved, if it requires [ph] link [/ph] flowback. So as you can imagine, we are involved in qualifying for these projects for pretty far in advance of actual seeing, the 'bit turn to the right', so to speak. Having said that, we've already qualified with several customers and we have some visibility of their projects in addition to the one Gulf of Mexico project we've talked about in Q3, there's one international project that we are in discussions, commercial discussions with a customer, that if we finalize those discussions, that's an ongoing drilling campaign depending on whether they hit the pressures that required Neptune would determine whether we get another job this year or potentially next year.
So that's an example of one type of project that we would expect to see some benefit from next year. There are some other projects that are further out there. We could see additional project sanctioned and drilling next year. But it's a little too early to tell at this point until we get into the budget. The budget season is probably near the end of the year.
是。我会拿那个。资格认证时间可能相当长,因为你知道这些大部分都是深水项目。它涉及客户的完成设计;他们将要使用什么类型的管状冶金;如果设施可以参与,如果它需要[ph]链接[/ ph]回流。正如你可以想象的那样,我们参与了这些项目的资格,这些项目在实际观看之前已经相当远,即"向右转",可以这么说。话虽如此,我们已经与几个客户合格,除了我们在第三季度谈到的墨西哥湾项目之外,我们对项目有一些了解,还有一个国际项目,我们正在讨论,商业讨论一个客户,如果我们最终确定这些讨论,这是一个持续的钻探活动,取决于他们是否达到了海王星将要确定我们今年或明年可能获得另一份工作的压力。
这就是我们期望从明年看到一些好处的一种项目的例子。还有一些其他项目在那里。明年我们可以看到额外的项目批准和钻探。但是,在我们进入预算之前,现在告诉我们还为时尚早。预算季节可能接近年底。
Praveen Nara
Okay, that's helpful. And then I guess it's on the fluid side in terms of the integrated project count increased to 25 from 19. Can you talk about where that growth is coming from? Is it more customers using the integrated service? Or is it the same customers increasing the number of projects they're doing?
好的,这很有帮助。 然后我猜它在流动方面的整合项目数从19增加到25。你能谈谈增长的来源吗? 是否有更多客户使用综合服务? 或者是同一客户增加他们正在做的项目数量?
布拉迪墨菲
Yes, it's a little bit of both for us in Q2. We continue to build some momentum with the major operators. They seem to be adopting it right now faster, just primarily because of their sustained activity levels compared to some of the smaller guys. But we do have integrated projects now in all of our basis. So we're proud of that. But yes, we're really pleased with the momentum for being where we're getting with those projects.
是的,这对我们来说在第二季度都是一点点。 我们继续与主要运营商建立一些动力。 他们似乎现在更快地采用它,主要是因为与一些较小的家伙相比,他们的持续活动水平。 但我们现在确实在我们所有的基础上都有综合项目。 所以我们为此感到自豪。 但是,是的,我们真的很高兴能够在这些项目中获得成功。
Praveen Nara
Could you give us an idea, tell us how many customers are using the integrated service?
您能给我们一个想法,告诉我们有多少客户正在使用综合服务?
布拉迪墨菲
I don't have that in front of me, Praveen. I'd have to go back and get that number for you. I know it's approaching the double digits, but I don't know exactly right now.
Praveen,我没有在我面前。 我必须回去为你拿到这个号码。 我知道它接近两位数,但我现在还不知道。
Praveen Nara
Okay, that's helpful. Thank you very much, guys.
好的,这很有帮助。 非常感谢你们。
布拉迪墨菲
Yes, thank you.
是的,谢谢。
会议主持员
The next question comes from Coleman Sullivan with Wells Fargo, please go ahead.
接下来的问题来自Coleman Sullivan和富国银行,请继续。
Coleman Sullivan
Hi, good morning.
早上好。
布拉迪墨菲
Good morning.
早上好。
Coleman Sullivan
Thanks. You guys mentioned the some pricing pressure, I guess, in the water flowback. Can you walk through the areas where you're seeing the majority of that in that segment?
谢谢。 我们在水回流中提到了一些定价压力。 你可以走过那个你看到那个细分市场中大部分区域的区域吗?
布拉迪墨菲
Sure. It's a little bit different for each of our product lines. For our production testing flowback, it's actually pretty flat and I think primarily, that's because we're bringing some new technologies into the market with some very good acceptance and the customers are benefiting from the efficiencies and some of the automation that we're bringing on that side of it. So we've held pricing pretty firm on the PT side of business. We did see a little bit for the first quarter some pricing pressure on our TETRA Steel, I'd say mid single digits, types of pricing discounts in this quarter. Probably the areas under the most pressure is your single jacket, lie flat hose. And I would say we're probably mid-teens down from the peak of where we were at the peak of the cycle.
当然。 每个产品系列都有一点不同。 对于我们的生产测试回溯,它实际上非常平坦,我认为主要是因为我们将一些新技术带入市场并获得了一些非常好的认可,客户正从我们带来的效率和一些自动化中受益 在那一边。 因此,我们在PT业务方面的定价相当坚定。 我们确实看到第一季度我们的TETRA钢铁有一些价格压力,我会说这个季度中等个位数的价格折扣类型。 可能压力最大的区域是你的单夹套,扁平软管。 而且我会说我们可能已经从我们处于周期高峰期的高峰时期开始了十几岁。
Coleman Sullivan
Okay, and is there any way that you guys can help us at least think about the level of contribution from these integrated projects over the rest of the year and kind of support to any seasonality that you guys see or the seasonality that's kind of expected in the fourth quarter? Just help us think about like the support from I guess, the revenue and margin level from these integrated projects?
好的,有没有什么方法你们可以帮助我们至少考虑这些综合项目在今年余下时间的贡献水平,以及对你们看到的任何季节性或者预期的季节性的支持。 第四季度? 只是帮助我们思考一下这些综合项目的收入和保证金水平?
Elijio Serrano
Oh, cool. I'll take that one. Brady mentioned that we're progressing one of our water recycling projects moving from 60,000 barrels to 100,000 barrels, and that we've been on that project since last year. The benefit that we have is that we're not mobilizing and demobilizing for projects continuously. Once we get on some of these integrated projects, we bring out a significant amount of people and resources, and we're there for extended periods of time. So the benefit that we get is that we get better utilization of people and equipment, and then we get more predictability to be able to schedule those projects. That is the enhanced margin that it brings. Clearly, when we drop headcount because of automation, customers are asking that we share some of that benefit and we do them but we try to improve the margin on it. Always suggests that the overall profitability of our integrated projects are better than our single delivery services that we do because of those factors.
哦,很酷。 我会拿那个。 布雷迪提到我们正在推进我们的一个水回收项目,从6万桶增加到10万桶,自去年以来我们一直在进行该项目。 我们的好处是我们不会不断地为项目动员和复员。 一旦我们开展了一些这些综合项目,我们就会带来大量的人力和资源,而且我们会在那里工作很长一段时间。 因此,我们获得的好处是我们可以更好地利用人员和设备,然后我们可以更加可预测地安排这些项目。 这是它带来的增强利润。 很明显,当我们因为自动化而减少员工人数时,客户要求我们分享一些好处,我们会这样做,但我们会努力提高它的利润率。 总是表明我们的综合项目的整体盈利能力优于我们因为这些因素而提供的单一交付服务。
Coleman Sullivan
All right. That's all I have. I'll turn it back.
行。 这就是我的全部。 我会把它还给我。
会议主持员
The next question comes from John Watson, with Simmons energy. Please go ahead.
接下来的问题来自John Watson,Simmons的能量。 请继续。
John Watson
Thank you. Good morning.
谢谢。 早上好。
布拉迪墨菲
Good morning, John.
约翰,早上好。
John Watson
In response to Cole's question, you didn't mention recycling [indiscernible]. Is that a business where you're seeing resilient pricing and margin? And can you speak to the opportunities [indiscernible] to continue to grow that business as more and more operators look at recycling?
针对科尔的问题,你没有提到回收[音频不清晰]。 这是一个你看到弹性定价和保证金的业务吗? 随着越来越多的运营商关注回收利用,你能不能继续发展这项业务的机会[听不清]?
布拉迪墨菲
Yeah, so we haven't seen, John, any pricing pressure on our recycling projects yet. And we directed -- we talked about our frontend capital load of this this year. A good portion of that has gone to the recycling opportunities that we have. It is clearly our fastest growing segment in the water and flowback. We won't discuss how many jobs we're on a percent of the revenue. I will just say it is our fastest growing and we believe those margins are very sustainable.
是的,所以我们还没有看到约翰对我们回收项目的任何价格压力。 我们指示 - 我们谈到了今年我们的前端资本负担。 其中很大一部分已经用于我们拥有的回收机会。 这显然是我们在水和回流方面增长最快的部分。 我们不会讨论我们占收入的百分比。 我只想说这是我们增长最快的,我们相信这些利润是非常可持续的。
John Watson
Okay, great. Thank you for that. Secondly, within that segment, are you expecting any facility sales in the second half of the year?
好,太棒了。 谢谢你。 其次,在该细分市场中,您是否预计下半年将有任何设施销售?
布拉迪墨菲
Not at this time, John.
不是在这个时候,约翰。
John Watson
Okay. And then lastly, can you speak to the effect of increased automation within water and flowback? And how that might be able to offset some of the pricing pressure and margin pressure that you all mentioned earlier?
好的。 最后,您能否谈谈水和回流中自动化程度的提高? 那怎么可能抵消你们之前提到的一些定价压力和利润压力?
布拉迪墨菲
Sure, yes. The 25 projects that we mentioned involve our automation capability. So as you as you look at the growth of those integrated projects, that gives you a bit of a cadence of the growth in our closed loop automation systems. Just one example where automation was able to help us gain with a new client in the Rockies using our TETRA Steel and automation, we were able to deliver 180 barrels per minute frac job. And as you probably know, fracs typically average 100 to 220 maximum barrels permitted types of frac and through our automation and TETRA Steel, we were able to achieve 180. So those were examples of how automation is helping us to gain some market share and reduce people which ultimately improves the margins for us.
当然可以。 我们提到的25个项目涉及我们的自动化能力。 因此,当您看到这些集成项目的增长时,这会让您对闭环自动化系统的增长有所了解。 只有一个例子,自动化能够帮助我们使用我们的TETRA钢铁和自动化在落基山脉的新客户获得,我们能够提供每分钟180桶的压裂作业。 正如您可能知道的那样,压裂通常平均容纳100到220个最大桶允许压裂类型,通过我们的自动化和TETRA Steel,我们能够达到180.所以这些都是自动化如何帮助我们获得一些市场份额并减少 最终提高了我们利润的人。
John Watson
Okay, got it. Thanks, Brady. Good quarter. I'll turn it back.
好,知道了。 谢谢,布拉迪。 好季度。 我会把它还给我。
会议主持员
The next question comes from Stephen Gengaro of Stifel. Please go ahead.
接下来的问题来自Stifel的Stephen Gengaro。 请继续。
Stephen Gengaro
Thanks. Good morning, gentlemen.
谢谢。 先生们,早上好。
布拉迪墨菲
Good morning.
早上好。
Stephen Gengaro
A couple things for me. The first, when we think about the completion fluids business, I believe you said at your prepared comments a modest revenue increase in the third quarter. Can you talk about the puts and takes there? Because the European business, I think is real strong in the second quarter. So it's a pretty big headwind to overcome, but you still seem to be getting towards modest revenue improvement. How should we think about that?
对我来说有几件事。 首先,当我们考虑完井液业务时,我相信你在准备好的评论中说第三季度的收入增长不大。 你能谈谈看跌期权吗? 因为欧洲的业务,我认为在第二季度真的很强劲。 所以这是一个相当大的逆风,但你仍然似乎正在接受适度的收入改善。 我们该怎么想呢?
Elijio Serrano
So very good observation, Stephen, we do drop $10 million to $15 million of our revenue from Q2 to Q3 due to the lack of the European season peak stopping in the second quarter. Then we're picking up the Neptune project that we think is going to impact the third quarter. But we're also believing that the traditional roaming activity will continue to improve. So the combination of means continuing to improve on the competition fluids offshore plus the Neptune project impact in third quarter will allow us to be up modestly Q3 over Q2 on a revenue cycle.
因此非常好的观察,斯蒂芬,由于缺乏第二季度欧洲赛季的高峰,我们确实从第二季度到第三季度的收入下降了1000万美元至1500万美元。 然后我们开始接受我们认为会影响第三季度的海王星项目。 但我们也相信传统的漫游活动会继续改善。 因此,继续改善海上竞争流体的手段加上第三季度海王星项目影响的组合将使我们在收益周期中比第二季度温和上升第三季度。
Stephen Gengaro
Okay, that's, that's helpful detail. Thank you, Elijio. And as I think about the overall entity and if you think about compression seems to be doing well. It seems like your outlook continue to be pretty strong. How do you think about just sort of the structure of the the entire TETRA entity going forward and how that impacts sort of your longer term return on capital expectations?
好的,那是有用的细节。 谢谢你,Elijio。 当我考虑整体实体时,如果你考虑压缩似乎做得很好。 看起来你的前景仍然非常强劲。 您如何看待整个TETRA实体未来的结构以及这对您的长期资本预期收益的影响?
Elijio Serrano
I'll start and then I'll let Brady add comments to it. You've seen that we have been very active in trying to align the portfolio towards those segments that are predictable and get good returns for us. We disposed and divested our offshore decommissioning and [indiscernible] business early last year. That's been in swift water last year and then late last year, we also did a small tuck in acquisition from all of these. We believe that directing our resources towards a high recurrence, water treatment, water transfer, where we got technology differentiators that separate us from the competition will give us 20% EBITDA tight margins. And we're working back toward those numbers on the water and the flowback testing site.
Then on the completion fluids side, Brady mentioned some of the newer technologies that were involved in CS Neptune. If deep water activity keeps ramping up, we're seeing the benefit of that as completion based fluids are starting to ramp up. And you know that we've got our chemical facilities in our distribution network fully built out. We do not have to add CapEx and drive more volume through those facilities. We think that we're going to get high fall-throughs from that part of it.
And then on the compression side, you've seen that all the growth CapEx that we've directed has been strictly on the high end, big gathering units in the centralized gas lift. And we've mentioned very high fall-through margins. You see that we're achieving a record-high gross margins on those. You're also seeing that the aftermarket services and equipment sales that required capital also growing nicely. So we'll try to align all our investments towards those three areas, pinpoint technology to differentiate us, and then take advantage of a built-out structure.
我会开始然后我会让Brady添加评论。您已经看到我们一直非常积极地尝试将投资组合与那些可预测且为我们获得良好回报的细分市场保持一致。我们去年初处置并剥离了我们的离岸退役和[音频不清晰]业务。去年年底和去年年底,我们一直处于快速的水中,我们也从所有这些中获得了一个小小的收获。我们认为,将我们的资源用于高复发,水处理和水转移,我们获得了将我们与竞争对手区分开来的技术差异化,这将使我们的EBITDA利润率高达20%。我们正在回到水和回流测试站点上的那些数字。
然后在完井液方面,布雷迪提到了一些涉及CS海王星的新技术。如果深水活动不断增加,我们就会看到这种好处,因为基于完井的液体开始增加。而且您知道我们的配送网络中的化学设施已经完全建成。我们不必添加资本支出并通过这些设施增加交易量。我们认为我们将从这部分中获得很高的影响力。
然后在压缩方面,你已经看到我们所指导的所有增长资本支出都严格地集中在集中式气举中的高端集输单元上。我们已经提到了很高的跌幅。你看,我们在这些方面的毛利率创下了历史新高。您还看到需要资金的售后服务和设备销售也增长良好。因此,我们将尝试将所有投资与这三个领域保持一致,精确定位技术以区分我们,然后利用内置结构。
Stephen Gengaro
Okay, that's good detail. And just one final one, when we think about Q3 in aggregate, are we going to be profitable at the bottom line?
好的,这是很好的细节。 最后一个,当我们总体上考虑第三季度时,我们是否会在底线获利?
Elijio Serrano
If you follow the commentary that I made, that we expect improvements in EBITDA margins and we expect Neptune to come across, we're very positive of where our third quarter numbers are looking for.
如果您遵循我所做的评论,我们预计EBITDA利润率会有所改善,而且我们预计海王星会遇到,我们对第三季度数据所需的位置非常看好。
Stephen Gengaro
Okay, thank you.
好的谢谢你。
会议主持员
The next question comes from Thomas Curran with B. Riley FBR. Please go ahead.
接下来的问题来自Thomas Curran和B. Riley FBR。 请继续。
Thomas Curran
Good morning.
早上好。
布拉迪墨菲
Good morning, Thomas.
托马斯,早上好。
Thomas Curran
Brady, for Neptune turning internationally, which country currently looks the most promising for Neptune's commercial debut outside of the U.S.?
布雷迪,海王星在国际上的转折,目前哪个国家看起来最有希望海王星在美国以外的商业首演?
布拉迪墨菲
Certainly the north sea would probably rise to the top in terms of the near term opportunities.
当然,就短期机会而言,北海可能会升至顶峰。
Thomas Curran
And is the major that you've technically qualified with and are in advanced commercial discussions for a project that, if I understood correctly sounded as if it could materialize as early as Q4. Is that a different customer than the one you've been working within the Gulf of Mexico?
并且是您在技术上合格并且正在进行项目的高级商业讨论的主要内容,如果我理解正确,听起来好像它可以在第四季度实现。 这是与您在墨西哥湾工作的客户不同的客户吗?
布拉迪墨菲
Yes, it is a different customer. And again, it's possible for Q4 -- we still have to finalize commercial negotiations and obviously it has to be drilling in the right part of the field that's going to require Neptune pressures.
是的,它是一个不同的客户。 再次,第四季度可能 - 我们仍然必须完成商业谈判,显然它必须在该领域的正确部分进行钻探,这将需要海王星的压力。
Thomas Curran
Okay. Does it sound as if, though, that that project, if it if it ends up having the right pressures would likely lead to a revenue generating event before you might advance whatever is the most promising of the next opportunities in the Gulf? In other words, beyond this project that you'll be executing in late Q3, does it currently look as if the next revenue event is most likely to be international before you would then get the next job in the Gulf of Mexico?
好的。 然而,听起来这个项目,如果它最终会产生正确的压力,可能会导致产生收入的事件,然后才能推进海湾地区最有希望的下一个机会吗? 换句话说,除了你将在第三季度晚些时候执行的这个项目之外,它目前看起来好像下一个收入事件最有可能是国际性的,然后才能获得墨西哥湾的下一份工作吗?
布拉迪墨菲
That progression makes sense, yes, what's your laying out. Correct.
这种进展是有道理的,是的,你的布局是什么。 正确。
Thomas Curran
Great. And then turning to water and flowback. The Sand Cyclone equipment fleet, could you share with us, help us size that somehow? What is it as a percentage of a flowback or of the entire water and flowback division? And then what do you estimate is your market rank and share for the Sand Cyclone equipment service?
非常好。 然后转向水和回流。 Sand Cyclone设备车队,您可以与我们分享,帮助我们以某种方式确定尺寸吗? 什么是回流或整个水和回流部门的百分比? 那么您估计您的Sand Cyclone设备服务的市场排名和份额是多少?
布拉迪墨菲
I don't have the sheer numbers, probably in front of me now. We would estimate across North America, we would think we're in a strong second position on that. But I'd have to double-check the numbers on that. We were still in the early days of rolling out. There's two different technologies on the sand piece. One of them is automated sand flushing, which again, reducing people, saving efficiencies for our clients that we are rolling out. And the other one is just a new cyclone technology. That's probably more advanced stages than the automated sand flushing system that we have in terms of the number of units we are deploying. But fortunately for us, we've come up with a modification that we can modify our entire cyclone fleet or most of our cyclone fleet to achieve the second generation capabilities and efficiencies that we're seeing up to 95%. So we're very optimistic about the market penetration. We will see with that going forward.
我没有这些数字,现在可能就在我面前。 我们估计整个北美地区,我们认为我们在这方面处于强势第二的位置。 但是我必须仔细检查那个数字。 我们还处于推出的早期阶段。 沙子上有两种不同的技术。 其中之一是自动冲沙,这再次减少了人员,为我们正在推出的客户节省了效率。 而另一个只是一种新的旋风技术。 这可能是我们在部署的单位数量方面比自动沙子冲洗系统更先进的阶段。 但幸运的是,我们已经提出了一项修改,我们可以修改整个旋风机队或大部分旋风机队,以实现我们看到高达95%的第二代能力和效率。 所以我们对市场渗透非常乐观。 我们将会看到这一点。
Elijio Serrano
And Thomas, I would suggest that it's not that technology in isolation that's the benefit to us. It's that that allows us to differentiate from our competitors and brings more of the flowback testing opportunities in our favor.
托马斯,我认为这不是孤立的技术对我们有利。 这使我们能够从竞争对手中脱颖而出,为我们带来更多的回流测试机会。
Thomas Curran
I see. Thank you for taking my questions and providing the detailed answers.
我知道了。 感谢您提出问题并提供详细解答。
布拉迪墨菲
Thank you.
谢谢。
会议主持员
[Operator Instructions]
[操作说明]
布拉迪墨菲
I guess this concludes our Q&A session. We appreciate your interest in TETRA technologies and thank you for taking the time to join us this morning. That concludes our call.
我想这就是我们的问答环节。 感谢您对TETRA技术的关注,感谢您今天上午抽出时间加入我们。 这就结束了我们的呼吁。
相关问题
TETRA Technologies, Inc. 电话会议
TETRA Technologies, Inc. 财务报告
互联网券商的港股、美股开户教程
如果您对美股 或者 港股也感兴趣, 或者想要了解如何开户, 可以加我wechat: xiaobei060537 , 同时也可以拉您进美股交流群哦。
最后的最后 祝大家都有一个美好的投资生活哦。
大家也可以关注【美股指南】公众号, 即可获得《小白投资美股指南(雪球「岛」系列)》电子书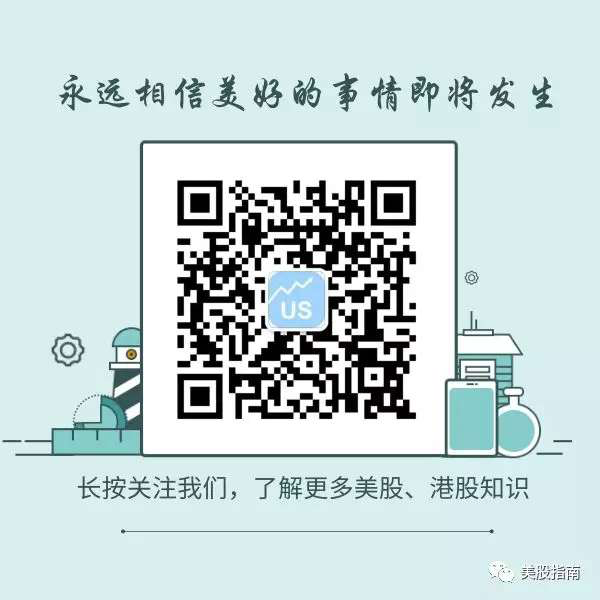 ---
写在最后
美股开户教程, 请查看
港股开户教程, 请查看
美股、港股入金教程, 请查看
美股、港股投资交流群, 请查看
美股、港股开户优惠汇总, 请查看
如何购买TETRA Technologies, Inc.股票
美股、港股付费交流群, 请查看
---
暂无回复。