Air Industries Group,Inc。(AIRI) 首席执行官 Luciano Melluzzo 于 2019年 第二季度业绩 - 收益电话会议记录
读者寄语: 不管是您想投资美股, 还是想投资港股, 保持好自己的心态是最重要的。特别在美股、港股市场拥有一套成熟的金融市场,市场鼓励长期持有,而不是短期的投机炒作。选择一个好的公司, 耐心的等待, 做时间的朋友。如果您想咨询美股开户、港股开户相关的问题, 或者您对美股、港股感兴趣可以添加微信交流: xiaobei060537
Air Industries Group, Inc. (NYSEMKT:AIRI) Q2 2019 Earnings Conference Call August 12, 2019 4:30 PM ET
Air Industries Group,Inc。(NYSEMKT:[AIRI])2019年第二季度收益电话会议2019年8月12日美国东部时间下午4:30
公司参与者
Luciano Melluzzo - President and Chief Executive Officer
Michael Recca - Chief Financial Officer
Luciano Melluzzo - 总裁兼首席执行官
Michael Recca - 首席财务官
电话会议参与者
John Nobile - Taglich Brothers, Inc.
John Nobile - Taglich Brothers,Inc。
会议主持员
Good day, and welcome to the Air Industries Conference Call. Today's conference is being recorded. Air Industries Group's safe-harbor statement, except for the historical information contained herein, the matters discussed in this presentation contain forward-looking statements. The accuracy of these statements is subject to significant risks and uncertainties. Actual results could differ materially from those contained in the forward-looking statements. See the Company's SEC filings on Form 10-K and 10-Q for important information about the Company and related risks.
EBITDA is used as a supplemental liquidity measure because management finds it useful to understand and evaluate results, excluding the impact of non-cash depreciation and amortization charges, stock-based compensation expenses, and non-recurring expenses and outlays prior to consideration of the impact of other potential sources and uses of cash, such as working capital items. This calculation may differ in method of calculation from similarly titled measures used by other companies.
At this time, I'd like to turn the conference over to Lou Melluzzo. Please go ahead, sir.
美好的一天,欢迎来到Air Industries电话会议。今天的会议正在录制中。航空工业集团的保密声明,除了此处包含的历史信息外,本演示文稿中讨论的事项包含前瞻性声明。这些陈述的准确性存在重大风险和不确定性。实际结果可能与前瞻性陈述中的内容存在重大差异。有关公司及相关风险的重要信息,请参阅公司在表格10-K和10-Q上的SEC文件。
EBITDA被用作补充流动性指标,因为管理层认为理解和评估结果很有用,不考虑非现金折旧和摊销费用,股票补偿费用以及考虑影响之前的非经常性费用和支出的影响其他潜在来源和现金使用,例如营运资金项目。这种计算方法可能与其他公司使用的类似名称的措施的计算方法不同。
这时,我想把会议转到Lou Melluzzo。请继续,先生。
Luciano Melluzzo
Thank you, Edgardo. Good afternoon and thank you for joining us as we summarize Air Industries' results for the second quarter and the first half of 2019. Our results for the quarter is much improved over the second quarter of 2018. Net sales, gross profits are up, operating expenses are well controlled. Although, we had a net loss for the quarter in six months, the industry has reported a positive net operating income for the first time in many years.
For the first half of the year, sales increased by 19.1% over last year. Operating expenses decreased by 13.2%. Gross profit improved by 27.6% over last year. These improvements resulted from the many changes we have made at the Company.
Some notable improvements during the quarter are, we settled into a manufacturing rhythm with fewer disruptions. The consolidation and divestitures are behind us. We are streamlining operations through continuous improvement initiatives, reassignment of people, better cutting tool technologies, consistent engineering practice, and better control of our supply base.
Our improved financial performance and increased financial stability has strengthened our relationship with our customers and suppliers. We are collaborating with our customers to prioritize requirements and accelerate deliveries.
With that, I would like to turn the call over to Mike Recca, our CFO for a financial recap. Then I'll return to close the call. Mike?
谢谢Edgardo。下午好,感谢您加入我们,因为我们总结了航空工业公司第二季度和2019年上半年的业绩。本季度的业绩比2018年第二季度有了很大改善。净销售额,毛利润增长,运营情况良好费用得到很好的控制。尽管我们在六个月内出现了净亏损,但该行业多年来首次实现了净营业收入的正增长。
今年上半年,销售额比去年增长了19.1%。营业支出减少13.2%。毛利润比去年增长27.6%。这些改进源于我们在公司所做的许多改变。
本季度有一些值得注意的改进,我们以较少的中断进入制造节奏。整合和资产剥离落后于我们。我们通过持续改进计划,人员重新分配,更好的刀具技术,一致的工程实践以及更好地控制我们的供应基础来简化运营。
我们改善的财务表现和增加的财务稳定性加强了我们与客户和供应商的关系。我们正在与客户合作,优先考虑需求并加快交付速度。
有了这个,我想把这个电话转给我们的首席财务官Mike Recca进行财务回顾。然后我会回来关闭电话。麦克风?
Michael Recca
Thank you, Lou. As is our practice, I am not going to reread the press release because I presume you all have read it. I'd like to focus on a couple of points. One is our gross profit; second is our operating income; and third is our debt.
Gross profit at our operation, the manufacturing operation is highly variable with sales. For the six months, our sales were up 20%, but our gross profit was up 30% and this illustrates our earnings leverage. We have at both locations, a high percentage of fixed cost, we call manufacturing overhead, as sales increase and we control those expenses, they get spread over a much larger level of sales.
For example, on our Long Island operation, which we call CMS complex machining, our manufacturing overhead, each dollar of sales had to carry $0.39 of costs in 2018 and this fell to $0.32 per dollar in 2019, significantly increasing our gross profit.
Sterling Engineering, our Turbine and Engine segment is even more variable as each dollar of sales at Sterling had much lower material costs due to customer supply material. So a dollar of sale at Air Machining, which maybe 50% material, 50% labor, and Sterling is more like 80% to 90% labor and 10% to 20% material.
So they have even greater earnings leverage and we have for dollar of sales. And an example of that is, for the six months, sales at Sterling are up by $575,000 over a year-ago and gross profit is up by $150,000 from a negligible amount in 2018 to $150,000 in 2019.
Even though our overall gross margin was only 5 percentage points at Sterling for the six months, the incremental increase in gross margin was 25%, 26%. So once you get above the breakeven, you are adding to your margin a much higher rate. So as sales continue to improve, which we believe they will, we should show more significant increases in gross profit as time goes up.
As Lou mentioned, we had a positive net income for the six months and for the quarter and that is very significant. So first operating profit, we've had in a long, long time. For the six months, we had a profit of $156,000 and that is measured on a GAAP basis, no add-backs, no pro formas, no nothing. So it's a very satisfying to recognize that, particularly when you look in 2018, we had an operating loss of $1.1 million.
To put this in some perspective, two years ago, the year ending 2017, we had an operating loss of $6 million, 2018, we had cut that by two-thirds to $2 million, and in 2019 so far, we have an operating profit and I know everybody is very desirous of having net income after everything. But before we get to that, we had to get to net operating profit to be able to pay those additional expenses.
In terms of our debt, our total debt capital leases about the same level as they were at the end of 2018. Our cash interest expense is paid about one-half in cash, our interest expense [indiscernible] one-half in cash and one-half to crude. Within that, there are some very positive inclinations for our cash flow.
We are reducing our term loan with PNC Bank and our capital leases secured by equipment at the rate of about $3 million a year. So that's $250,000 a month. That is a big crimp in our operating cash flow. By the end of this year, the term loan is paid off, and by mid-2020, most of the capital leases are paid off.
谢谢你,娄。按照我们的惯例,我不会重读新闻稿,因为我认为你们都读过它。我想关注几点。一个是我们的毛利润;第二是我们的营业收入;第三是我们的债务。
我们的经营毛利,制造业务随销售情况而变化很大。六个月来,我们的销售额增长了20%,但我们的毛利润增长了30%,这说明了我们的盈利杠杆。我们在这两个地方都有很高比例的固定成本,我们称之为制造费用,随着销售额的增加而我们控制这些费用,它们会扩大到更高的销售水平。
例如,在我们称为CMS复杂加工的长岛业务(我们的制造费用)中,每一美元的销售额必须在2018年带来0.39美元的成本,并且在2019年降至每美元0.32美元,显着增加了我们的毛利润。
Sterling Engineering,我们的涡轮机和发动机部门变得更加可变,因为Sterling的每一美元销售额都因客户供应材料而导致材料成本大幅降低。所以Air Machining的销售额可能是50%,材料占50%,劳动力占50%,而Sterling更像80%到90%的劳动力和10%到20%的材料。
所以他们有更高的盈利杠杆,我们有销售额。其中一个例子是,六个月来,Sterling的销售额比一年前增加了575,000美元,毛利润从2018年的微不足道的数额增加了150,000美元,到2019年的150,000美元。
尽管我们的整体毛利率在六个月内仅为Sterling的5个百分点,但毛利率的增量增长率为25%,26%。因此,一旦达到盈亏平衡点,您就可以为您的保证金增加更高的利率。因此,随着销售额持续改善,我们相信它们会随着时间的推移而显示毛利增长。
正如Lou所说,我们六个月和本季度的净收入都是正的,这是非常重要的。所以第一次营业利润,我们已经很长一段时间了。在六个月中,我们获得了156,000美元的利润,这是按照美国通用会计准则衡量的,没有补充,没有专业,没有任何东西。所以认识到这一点非常令人满意,特别是当你看到2018年时,我们的运营损失为110万美元。
从两年前,即截至2017年的一年开始,我们的运营亏损为200万美元,2018年,我们已经减少了三分之二到200万美元,到2019年为止,我们有营业利润。而且我知道每个人都渴望拥有一切后的净收入。但在我们实现这一目标之前,我们必须获得净营业利润才能支付这些额外费用。
就我们的债务而言,我们的债务总资本租赁与2018年底的水平大致相同。我们的现金利息支出约为现金的一半,我们的利息费用[音频不清晰]只有现金的一半和一个 - 原油。在此范围内,我们的现金流有一些非常积极的倾向。
我们正在减少与PNC银行的定期贷款,我们的资本租赁由设备担保,每年约300万美元。这样每月25万美元。这对我们的经营现金流来说是一个很大的影响。到今年年底,定期贷款还清,到2020年中期,大部分资本租赁都得到了回报。
So beginning January, we are going to increase our flexibility by $1.5 million a year from the elimination of the term loan. For the first half of 2020, our amortization of our capital leases will not be $700,000, but rather like $400,000. And for the second half of 2020, the capital leases will be about $0.25 million.
So we will be significantly adding to our cash flow each and every month, which we think will further enable us to ramp production to keep our accounts payable in line and increase our operating income and strive towards the net income.
Those are my comments. Lou, back to you.
从1月开始,我们将通过取消定期贷款,每年增加150万美元的灵活性。 在2020年上半年,我们的资本租赁摊销不会是70万美元,而是400,000美元。 到2020年下半年,资本租赁将约为25万美元。
因此,我们每个月都会大幅增加现金流量,我们认为这将进一步促使我们提高生产水平,使我们的应付账款保持一致,增加营业收入,争取净收入。
这些是我的评论。 娄,回到你身边。
Luciano Melluzzo
Thank you, Mike. I'll close the call with a few thoughts on the remainder of the year. Our results for the quarter in the first half of 2019 demonstrate that we are succeeding at driving revenues, increasing gross margins and achieving operating profitability. We are dedicated to and remain confident about fulfilling our backlog of orders to our customers and continuously improving our operations.
This concludes our formal remarks this afternoon. I would like to open the call up to participant questions. Edgardo, please open up the lines to participant questions.
谢谢你,迈克。 我会在今年剩下的时间里以一些想法结束这个电话会议。 我们在2019年上半年的季度业绩表明,我们在推动收入,提高毛利率和实现营业盈利方面取得了成功。 我们致力于并始终对向客户履行积压订单以及不断改进我们的运营充满信心。
以下是我们今天下午的正式发言。 我想打开参与者问题的电话。 埃德加多,请打开与参与者问题的界限。
问答环节
[Operator Instructions] We'll take our first question. Please state your name before posing in.
[操作员说明]我们将提出第一个问题。 请在结婚前说出你的名字。
John Nobile
Hi. This is John Nobile at Taglich Brothers. How are you guys doing today?
你好。 这是Taglich Brothers的John Nobile。 你们今天过得怎么样?
Luciano Melluzzo
How are you doing today, John? Fine. Thank you.
约翰,你今天过得怎么样? 精细。 谢谢。
John Nobile
All right. First off, it was good to see a second sequential quarter of growth, averaging close to 20% now for the first half of the year. So I imagine you're starting to whittle away your backlog, which is still pretty high, around $100 million backlog. So I was hoping you could give us an update on any progress that has been made in the effort to ship backlog?
行。 首先,很高兴看到连续第二个季度的增长,现在上半年平均接近20%。 所以我想你已经开始削减你的积压,这仍然很高,大约1亿美元的积压。 所以我希望你能告诉我们在发布积压工作方面所取得的进展的最新进展?
Luciano Melluzzo
Yes. I can do that, John. Obviously, we've been – we're talking with our customers on a daily basis. Some product has been not reassigned, but rescheduled. So we are working to new schedules to be able to allow us to – you would think that with $100 million backlog will be delayed on everything. That's not the case.
There's been a lot of communication in rescheduling product to where it needs to be and we keep chipping away at it to the tune of about what's the first two orders this year averaging about 13 and change per…
是。 约翰,我能做到这一点。 显然,我们一直在 - 我们每天都在与客户交谈。 某些产品未经重新分配,但已重新安排。 所以我们正在制定新的时间表,以便能够让我们 - 你会认为有1亿美元的积压将延迟一切。 事实并非如此。
在将产品重新安排到需要的地方时,已经进行了大量的沟通,并且我们一直在喋喋不休地谈论今年前两个订单平均约为13的订单以及每个订单的变化...
Michael Recca
13.1 to 13.6.
13.1至13.6。
Luciano Melluzzo
13, 13.6 per quarter. So we're making progress towards that, John.
13,每季度13.6。 约翰,我们正朝着这个方向迈进。
John Nobile
Okay. That's great. And I know on the previous call, I worked it out, it was almost like $16.7 million per quarter to really push that out in about an 18-month period. So I just wanted to make sure we're progressing in that direction. And actually recently…
好的。 那很棒。 我知道在之前的电话会议上,我已经解决了这个问题,在每个季度几乎要花费1670万美元,才能在大约18个月的时间里真正实现这一目标。 所以我只是想确保我们朝这个方向前进。 实际上最近......
Michael Recca
20% a year is a significant improvement. Backlog hasn't gone down because we've replaced with new orders. But we are not going – we are fulfilling our needs. We'd love to be at $15 million and essentially in someday we will be.
每年20%是显着的改善。 积压没有下降,因为我们已经用新订单取代了。 但我们不会 - 我们正在满足我们的需求。 我们希望能够达到1500万美元,而且基本上有一天我们会。
John Nobile
Keep doing this type of growth and it shouldn't take that much longer 20% on 20%. But there was a recent increase in the [front spending that was signed into law]. I was curious, if you knew what programs in particular would likely be favorably impacted by this that would actually benefit Air.
继续做这种类型的增长,它不应该花费20%的20%。 但最近[签署法律的前期支出]增加了。 我很好奇,如果你知道特别是哪些节目可能受到有利影响,那实际上会让Air受益。
Luciano Melluzzo
The spending is across the Board. I mean, what we've line of sight to – there's some additional spend on some E2D product. F-35, we know that spend has been approved and that's a very viable and that program is swinging into full gear.
On the rotorcraft, they're still funding a lot of BlackHawk parts. The BlackHawk still has probably a 40 to 50-year run. So there's been some additional funding, but that some new programs, heavy-lift chopper for Sikorsky and rotorcraft. That's got some additional funding.
There's a lot of platforms that they're still spending on. They had their budgets. Obviously, whatever comes out of Washington is not enough for the OEM, so they're lobbying for more. In some cases they've been successful in getting additional requirements.
支出是全面的。 我的意思是,我们的视线是什么 - 在一些E2D产品上还有一些额外花费。 F-35,我们知道花费已经获得批准,这是一个非常可行的计划,该计划正在全面展开。
在旋翼飞机上,他们仍在为很多BlackHawk部件提供资金。 BlackHawk可能还有40到50年的历史。 所以有一些额外的资金,但是一些新的计划,西科斯基和旋翼机的重型直升机。 这需要一些额外的资金。
他们还在花费很多平台。 他们有预算。 显然,华盛顿的任何产品对OEM来说都是不够的,所以他们正在游说更多。 在某些情况下,他们已成功获得额外要求。
John Nobile
And that's great to hear. Thank you for that update. And just getting back to Sterling, I know actually for the first two quarters of the year, it was showing a gross profit. And I was curious as to your outlook for Sterling in the second half of this year and beyond, and how great of an impact do you believe an increase in sales at Sterling would have in your gross margins?
I don't know, I know you mentioned like a certain percentage increase in sales and it basically doubled your gross profit. So looking at this going forward, what is your outlook and how might say a $1 million increase in sales might that impact your gross margins in Sterling?
这听起来很棒。 感谢您的更新。 刚回到斯特林,我知道今年前两个季度实际上是盈利。 我对今年下半年及以后您对Sterling的看法感到好奇,您认为Sterling的销售增长对您的毛利率有多大影响?
我不知道,我知道你提到的销售额增长了一定百分比,这实际上使你的毛利增加了一倍。 因此,展望未来,您的前景是什么,以及如何说销售额增加100万美元可能会影响您在Sterling的毛利率?
Michael Recca
If we've got a $1 million of increase in Sterling over the next six months compared to the first six months, I would expect that would take our gross profit from $157,000, let's call it $200,000 to somewhere in the $450,000 to $500,000 range.
如果我们在未来六个月内与前六个月相比增加了100万美元的Sterling,那么我预计这将使我们的毛利润从157,000美元起,让我们称其为200,000美元到450,000美元到500,000美元之间的某个地方。
John Nobile
So you're looking at like a 20% to 30% increase in gross margin from that?
所以你看起来毛利率增加了20%到30%?
Michael Recca
That is correct. And again that's because – what I try and – the mantra I use around here is $1 sales at Sterling in terms of gross margin benefit it's equal to $2 at CMS because $1 sales at Sterling is essentially a 100% labor, which shows our – hopefully our markup on and not just trading material, buying it and then reselling it to raw material just reselling at cost of an event.
那是正确的。 再次,这是因为 - 我尝试和 - 我在这里使用的口头禅是Sterling的1美元销售利润,相当于CMS的2美元,因为Sterling的1美元销售基本上是100%的劳动力,这表明我们 - 希望 我们加价而不仅仅是交易材料,购买它然后将其转售为原材料,只是以事件为代价转售。
John Nobile
Okay. I mean, I know you had $1.5 million, $1.6 million in actually sales for Sterling. So I mean that's a nice jump there to see the $3 million in the quarter, but let's just say a lesser number like, incrementally you go up a couple of $100,000. At what level in Sterling, do you think that you would get to that point of at least a 20% gross margin?
好的。 我的意思是,我知道你有150万美元,实际销售额为160万美元。 所以我的意思是,在那个季度看到300万美元是一个不错的跳跃,但是让我们说一个较小的数字,比如说,逐步增加几万美元。 在斯特林的哪个级别,您认为您会达到至少20%的毛利率吗?
Michael Recca
Okay. Well the rule of thumb I'm using John is $600,000 of increase we had year-over-year for the six months. We generated $150,000 more of gross margin or about 26%. So if you want to get to a 20% gross margin, it's [15 points]…
好的。 那么我使用约翰的经验法则是我们在六个月内同比增加600,000美元。 我们的毛利率增加了150,000美元,约为26%。 因此,如果你想获得20%的毛利率,那就是[15分] ......
John Nobile
Okay. Well, I'm not saying 20% exact, but just to get into that 20% range, so – all right.
好的。 好吧,我不是说20%的确切,但只是为了达到20%的范围,所以 - 好吧。
Michael Recca
I probably need another – on a six-month basis, I would probably need another $1 million, $1.2 month.
我可能需要另一个 - 在六个月的基础上,我可能需要另外100万美元,1.2个月。
John Nobile
On the six-month basis, so $0.5 million in a quarterly basis, so if you were to get to say about a $2 million sales run rate at Sterling, you can see gross margins in the 20% range is what I'm trying to get?
在六个月的基础上,按季度计算50万美元,所以如果你想谈一下Sterling的200万美元的销售率,你可以看到20%范围内的毛利率正是我想要的 得到?
Michael Recca
That is correct.
那是正确的。
John Nobile
And how do you feel about that in the second…
你在第二次对此感觉怎么样?
Michael Recca
[Indiscernible] to the top, John.
[听不清]到顶部,约翰。
John Nobile
That's good to hear, but further on the…
听到这个很好,但是......
Luciano Melluzzo
$2 million a quarter for Sterling. Yes, it's not out of reach, but it would be healthy increase to the out of limits of what we can expect.
Sterling每季度200万美元。 是的,这不是遥不可及的,但是对于超出我们预期的限制,这将是健康的增长。
John Nobile
Do you have any visibility into the second half? I mean you're already in the second half, but the Sterling as far as seeing any incremental increases in revenue.
你对下半场有什么了解吗? 我的意思是你已经在下半年了,但是Sterling看到收入增加了。
Luciano Melluzzo
Yes. That business is still dependent on customer supply material. So at the cadence that it comes, we'll put it out. We're working to change some of that to be more in line with – we're looking to procure some material so we have better visibility. Right now, a lot of our material is confined up there.
是。 该业务仍依赖于客户供应材料。 因此,在它出现的节奏中,我们会把它说出来。 我们正在努力改变其中一些更符合要求 - 我们希望采购一些材料,以便我们获得更好的可见度。 现在,我们的很多材料都被限制在那里。
John Nobile
Okay. Just one final question. Just to get an idea because I see even in the press release, it's really talking strictly defense, but what would you say is your current defense/commercial sales mix? And where do you just see this about a year from now? Just to get an idea of how the different sectors might be growing? I mean, Sterling, we are really looking commercial sales, correct? A lot of it?
好的。 最后一个问题。 只是为了得到一个想法,因为我甚至在新闻稿中看到,它实际上是严格的防守,但你会说你现在的国防/商业销售组合? 从现在开始大约一年你会在哪里看到这个? 只是为了了解不同行业如何发展? 我的意思是,斯特林,我们真的在寻找商业销售,对吗? 很多呢?
Luciano Melluzzo
About half, but commercial – we have a higher percentage of commercial, but they have some work defense work also. And some of the contracts that we are negotiating up there are also defense work.
大约一半,但商业 - 我们有更高的商业比例,但他们也有一些工作防御工作。 我们正在谈判的一些合同也是防务工作。
John Nobile
Okay. So where do you currently stand if you had a – your best guess on the quarter or even a half a year in defense and commercial sales. What percentage?
好的。 那么,如果你有一个 - 你对国防和商业销售的季度甚至半年的最佳猜测,你现在站在哪里。 百分之几?
Michael Recca
About 75%, 25% military versus commercial.
大约75%,25%的军事与商业。
John Nobile
Okay. We have 75%, 25% that' impressive given that the defense sales have gone up. So obviously commercial sales I think historically have been less than this. So it sounds like you're gaining some traction in the commercial area then?
好的。 我们有75%,25%这令人印象深刻,因为国防销售增长了。 因此,我认为历史上的商业销售明显少于此。 所以听起来你在商业领域获得了一些牵引力呢?
Luciano Melluzzo
Yes. Our business development folks were looking ahead. I know the President we have in office right now. Don't know who will be in two years, and just got to kind of do a due diligence.
是。 我们的业务发展人员展望未来。 我知道我们现任总统。 不知道谁将在两年内,并且只是做了尽职调查。
Michael Recca
I remember your favorite product [truss struts].
我记得你最喜欢的产品[桁架支柱]。
John Nobile
You remember that one? Okay.
你还记得吗? 好的。
Michael Recca
I remember, [indiscernible] they are a big component there that's probably…
我记得,[音频不清晰]它们是那里的一个重要组成部分,可能......
John Nobile
Because I remember, I mean I brought that up years ago, it was supposed to be a pretty significant ramp in those sales. How will we be looking today, I mean it's been maybe a year since I've really looked into that. How does it look right now as far as those sales are concerned?
因为我记得,我的意思是我多年前提出的,它应该是这些销售中非常重要的增长点。 我们今天将如何看待,我的意思是,自从我真正研究过这一年以来可能已经过去了一年。 就那些销售而言,它现在看起来如何?
Luciano Melluzzo
We are producing quickly and we're selling everyone – we've taken everyone we can. And the ramp up in the sales is all based on Geared Turbo-Fan deliveries. And as you can see – you can confirm in the papers that airbus is annoyed with Pratt & Whitney because they're behind in engine deliveries. So as they're delivering the engines and getting those problems behind them with their supply chain, we are delivering the best struts.
我们正在快速生产,我们正在销售所有人 - 我们已经把我们所有人都带走了。 销量的增长全部基于Geared Turbo-Fan的交付。 正如你所看到的 - 你可以在报纸上证实空中客车对Pratt&Whitney感到恼火,因为它们在发动机交付方面落后了。 因此,当他们提供发动机并通过他们的供应链解决这些问题时,我们正在提供最好的支柱。
John Nobile
All right. Well that's all I have. I'll open it up for others, who may have question. Thank you for taking the questions.
行。 那就是我的全部。 我会为可能有疑问的其他人打开它。 感谢您提出问题。
Luciano Melluzzo
Thanks, John.
谢谢,约翰。
会议主持员
[Operator Instructions] We'll now take our next question. Please go ahead.
[操作员说明]我们现在回答下一个问题。 请继续。
身份不明的分析师
Hi. Congratulations on your sales growth and…
你好。 祝贺您的销售增长......
Luciano Melluzzo
Thank you.
谢谢。
身份不明的分析师
I have about six questions. Some are pretty quick like the first one, is the new boring mill in full operation?
我有六个问题。 有些像第一个一样快,是新的镗床全面运转吗?
Luciano Melluzzo
The boring mill is setup and waiting for our part that we're transferring into it. Tooling has been done. It's fired up. The part will be hitting at probably in the next few days. Done some test runs on it. We've made some small parts on it, but we really bought it for a big commercial part that we're doing for one of our OEMs.
镗床正在设置并等待我们转移到它的部分。 工具已经完成。 它被激怒了。 该部分可能会在接下来的几天内发生。 完成了一些测试运行。 我们已经制作了一些小零件,但是我们真的买了一个我们正在为我们的一家OEM做的大型商业零件。
身份不明的分析师
Okay. So in this quarter then?
好的。 那么在这个季度呢?
Luciano Melluzzo
Yes.
是。
身份不明的分析师
Okay, great. In a previous call you mentioned looking to hire five additional machinists. Was that done? Or you able to do that?
好,太棒了。 在之前的一次电话会议中,您曾提到要雇用另外五名机械师。 那样做了吗? 或者你能做到这一点?
Luciano Melluzzo
We've hired people on both first and second shift and we probably hired more than five. I mean as aggregate, we brought some in. We've lost a couple. We're still ahead of the numbers.
我们在第一班和第二班雇用了人员,我们可能雇用了超过五名员工。 我的意思是聚合,我们带来了一些。我们失去了一对。 我们仍然领先于这些数字。
身份不明的分析师
I was wondering if you could provide some color on the greater than $2 million increase in work-in progress? Something like is it for shipping this quarter, next quarter, next year?
我想知道你是否可以为工作进度增加超过200万美元提供一些颜色? 这个季度,下个季度,明年的出货情况如何?
Luciano Melluzzo
$2 million increase in work-in process is largely attributed to the increase in sales. Of course from my position, any increase in inventory is a horrible thing. But I get taught that by the manufacturing people. It is entirely due to gross and sales, not really any kind of a bottleneck or backlog.
One thing to keep in mind, you'll see raw material, finished goods and work-in process. Our finished goods are really a misnomer. We build to customer orders only. That's an absolute statement, which is not absolutely true. Sometimes we build to speculate. We have an order for three and you make them two at a time, as you might as well make four and have one leftover. But generally we tried to manufacture two customer orders and that's all.
During the manufacturing process, any of our products have multiple, sometimes hundreds of individual components. And at any point in time, a percentage – half of them are some percentage of those components are finished. But they are not – they are saleable to customer, and we have no order for them. We made them for the next higher level to be incorporated into a larger component and that's for which we do have a customer order.
So the product begins life as raw material. It becomes a work-in process, then it maybe finished, it goes into finished goods and then reenters work-in process to be incorporated into another product and go through the same cycle until you finally have a full up landing gear. They may have 200 or 300 components in it. And it sells for a couple of $100,000. So almost everything we have beyond raw material is whipped.
工作增加200万美元主要归因于销售额的增加。当然,从我的立场来看,任何库存增加都是一件可怕的事情。但是我被制造人员教导了。这完全是由于总销售额和销售额,而不是任何瓶颈或积压。
要记住一件事,你会看到原材料,成品和工作过程。我们的成品真的是用词不当。我们仅根据客户订单构建。这是一个绝对的陈述,这不是绝对正确的。有时我们会建立投机。我们订购了三个,你可以一次制作两个,因为你可以制作四个剩下的一个。但一般来说,我们试图制造两个客户订单,就是这样。
在制造过程中,我们的任何产品都有多个,有时是数百个单独的组件。在任何时间点,一个百分比 - 其中一半是完成这些组件的一定百分比。但它们不是 - 它们可以销售给客户,我们没有订购它们。我们将它们用于下一个更高级别,并将其合并到一个更大的组件中,并且我们有一个客户订单。
因此产品以生命为原料。它成为一个工作过程,然后它可能完成,它进入成品,然后重新进入工作过程,以纳入另一个产品,并经历相同的循环,直到你最终有一个完整的起落架。它们可能包含200或300个组件。它的售价为10万美元。因此,除了原材料之外,我们所拥有的几乎所有东
身份不明的分析师
Okay. I think I could be mistaken, but I vaguely remember from a previous conference call the landing gears take – is it six months?
好的。 我想我可能会弄错,但我依稀记得在之前的电话会议上起落架 - 是六个月了吗?
Luciano Melluzzo
Easily six months. And what's happening is with the supply base, the secondary process houses and stuff are so busy that where we would typically broadened to say, 10 to the cadence of 10 a month and make our commitments to our customers. That's becoming very difficult to do that because everything on the outside is taking longer than it should. So in some cases we're deciding to run a few more to be able to keep up with the demand or be able to deliver to our customers when they need it.
很容易六个月。 而正在发生的事情是供应基地,二级加工厂和东西都非常繁忙,我们通常会扩大到10个月的节奏,并向我们的客户做出承诺。 这样做变得非常困难,因为外面的一切都需要更长的时间。 因此,在某些情况下,我们决定再运行一些以满足需求,或者能够在需要时为客户提供服务。
身份不明的分析师
Okay. And so the work-in progress would go up.
好的。 因此,工作进展将会增加。
Luciano Melluzzo
That's correct. Yes.
那是对的。 是。
身份不明的分析师
Okay. Thank you for that by the way. I believe it was in the last conference call that you stated that you're incurring some expedited costs. Is that still happening?
好的。 顺便说一下,谢谢你。 我相信,在上次电话会议中,您表示您会产生一些加急费用。 这还在发生吗?
Luciano Melluzzo
That's still the case, but it's well controlled now. The expediting cost is being shared with the OEMs.
情况仍然如此,但现在控制得很好。 加快成本与OEM分享。
身份不明的分析师
Okay. Thank you. Two more questions. I have a question on your sales guidance. Sales have increased really nicely to $27.2 million for the first six months of this year. As you maintained that level for the next six months, that would bring your sales to $54.4 million for 2019.
And in John Nobile's, last estimate, which I read off in the website, he has estimated $55.1 million for 2019. Can you provide some color about your 2019 sales and continuing operations to exceed $50 million?
好的。 谢谢。 还有两个问题。 我对您的销售指导有疑问。 今年前六个月的销售额增长非常可观,达到2720万美元。 随着您在未来六个月保持这一水平,这将使您的销售额在2019年达到5440万美元。
在John Nobile的最新估计中,我在网站上读到了这一消息,他估计2019年的资金为5510万美元。您能否为2019年的销售和持续运营提供超过5000万美元的颜色?
Michael Recca
Well, if you look back at 2018, we ended the year on continuing operations, that's $44.5 million. And so when we gave guidance in the first quarter, we upped that, we said we would beat that number. And then now with the results of the six months, we want to say we're going to do better than $50 million. This is something of a turnaround situation as you're all aware.
好吧,如果你回顾一下2018年,我们在今年结束了持续运营,即4450万美元。 因此,当我们在第一季度提供指导时,我们提高了,我们说我们会超过这个数字。 然后现在有了六个月的结果,我们想说我们的表现会好于5000万美元。 你们都知道这是一个转机的情况。
身份不明的分析师
Yes.
是。
Michael Recca
And my expected turnaround that it's rare when they are a straight line. Now we were able to have a very good first half in my opinion. And so to repeat that, you're correct, we'll be doing $55 million. But in terms of our guidance that's a little bit of a cushion and we may have a hiccup quarter.
Another thing to keep in mind is when you're selling the pieces that cost $200,000, $300,000 a piece, having one piece slip from September to October can dramatically hurt the quarter.
而我预期的转变是,当它们是一条直线时很少见。 在我看来,现在我们能够有一个非常好的上半场。 所以重复一遍,你是对的,我们将做5500万美元。 但就我们的指导而言,这是一个缓冲,我们可能会有一个打嗝季度。
要记住的另一件事是,当你出售价值20万美元,每件30万美元的单品时,从9月到10月有一件单件可能会严重损害该季度。
身份不明的分析师
Yes.
是。
Michael Recca
And so it doesn't come back from the chrome shop. It doesn't come back from here to other place, and so it slips from September 30 delivery to October 10 delivery, and then the third quarter it has a blemish. So we're still cognizant of that, and we're confident…
所以它不会从镀铬店回来。 它不会从这里回到其他地方,所以从9月30日交货到10月10日交货,然后第三季度它有一个瑕疵。 所以我们仍然认识到这一点,我们有信心......
身份不明的分析师
Yes. You're being conservative a bit, okay. Very conservative, okay.
是。 你有点保守,好吧。 非常保守,好吧。
Michael Recca
So related to EBITDA guidance. In the press release you said, our EBITDA was $2.5 million, but if you extrapolate that out it should be $5 million. We've said $4 million to $4.5 million and the reason is that in the $2.5 million, it's about $600,000 of lease term – lease abandonment expense and stock compensation.
Lease abandonment is a one-time thing, will not be repeated. And the big charge for stock compensation was in Q1 much, much smaller amount in Q2. So the way I look at it was about $1.8 million to $2 million of operating EBITDA, total $2.5 million. So if I repeat the $1.8 million and $2.5 million that's $4.3 million, so $4 million to $4.5 million is the guidance.
因此与EBITDA指导有关。 在你说的新闻稿中,我们的EBITDA是250万美元,但如果你推断出它应该是500万美元。 我们已经说过400万到450万美元,原因在于250万美元的租赁期约为600,000美元 - 租赁放弃费用和股票补偿。
租赁放弃是一次性的事情,不会重演。 股票补偿的巨额收费在第二季度很大,第二季度则小得多。 因此,我看待它的方式是大约180万美元到200万美元的运营EBITDA,总计250万美元。 因此,如果我重复180万美元和250万美元的430万美元,那么400万美元到450万美元就是指引。
身份不明的分析师
Okay. Thank you. My last question is really an outlier, but since it's made big news, I figured I would ask. Lockheed Martin in last conference call has reported – they have said that it is working to establish alternate supply sources for F-35 parts in the U.S. after the Pentagon decided to remove Turkey from the fighter jet program. I'll just ask it. Have you all been in contact with Lockheed Martin about this?
好的。 谢谢。 我的最后一个问题实际上是一个异常值,但由于这是一个重大新闻,我想我会问。 洛克希德·马丁在上次电话会议上报道 - 他们表示,在五角大楼决定将土耳其从战斗机计划中删除后,它正在努力为美国的F-35部件建立替代供应源。 我会问它。 你们都和洛克希德·马丁有过接触吗?
Luciano Melluzzo
We have very close ties with Lockheed Martin, NGC Boeing and everybody, and we're in the supply chain. We're in the food, if things come down when they determine. Yes, we have. When it come down, we will probably see our share of it.
我们与洛克希德·马丁公司,NGC波音公司以及所有人都有着非常密切的联系,而且我们在供应链中。 如果事情确定下来,我们就会在食物中。 是的我们有。 当它下降时,我们可能会看到它的份额。
Michael Recca
And in fact in the old days when the F-35 was just beginning its low rate initial production, we lost a product to a Turkish company that before this Russian anti-aircraft missile program [indiscernible] started, we already won it back.
事实上,在F-35刚刚开始低速初始生产的时代,我们失去了一家土耳其公司的产品,在此俄罗斯防空导弹计划[音频不清晰]启动之前,我们已经赢回了它。
身份不明的分析师
Okay. All right. Thank you, and congratulations on the progress again.
好的。 行。 谢谢,再次祝贺进展。
Luciano Melluzzo
Thanks for the call.
谢谢你的来电。
会议主持员
Now we'll take our next question. Please go ahead.
现在我们将讨论下一个问题。 请继续。
身份不明的分析师
Good afternoon, gentlemen. Congratulations on the good quarter.
先生们,下午好。 恭喜好季度。
Luciano Melluzzo
Definitely.
当然。
身份不明的分析师
Could you give us some color on – you said new business awards for nearly 150% ahead of the prior year. So if you – would that mean if you had $1 million prior year, you had $2.5 million this year?
你能给我们一些颜色 - 你说新的商业奖项比前一年提高了近150%。 所以,如果你 - 这意味着如果你上一年有100万美元,你今年有250万美元吗?
Luciano Melluzzo
We had $1 million last year. We would have $1.5 million this year. I don't have the exact number what we had last year, but it's significantly ahead of last year.
去年我们有100万美元。 今年我们将有150万美元。 我没有去年的确切数字,但它远远超过去年。
身份不明的分析师
Okay. And I noticed you in the beginning of the year had announced substantial contract awards. We don't get much information between quarterly conference calls. I mean if there are big awards, do you expect to have any kind of press release?
好的。 我注意到你在今年年初宣布了大量合同。 我们在季度电话会议之间没有获得太多信息。 我的意思是,如果有大奖,您是否期望有任何类型的新闻稿?
Luciano Melluzzo
Yes, we do. And we are negotiating some as we speak. We are not at the point [indiscernible]. Remember, we get awards every day because let me explain how the business works? We have what we call long-term agreements with our customers. That can extend for two, three, four and five years.
So we win that award. And then every month they will issue what I call releases against those long-term agreements. So Sikorsky is an example, as the right to buy a 500 of a certain product from us over the next five years, 100 a year. Every month they may order 10, 20 or 30 against that 500. We don't announce each one of those. Those are just regular purchases orders. Our long-term agreements which we do announce, they're infrequent, but they're substantial.
是的,我们这样做。 在我们发言时,我们正在谈判一些问题。 我们不是[音频不清晰]。 请记住,我们每天都会获奖,因为让我解释一下这项业务是如何运作的? 我们拥有与客户签订的长期协议。 这可以延长两年,三年,四年和五年。
所以我们赢得了这个奖项。 然后每个月他们都会根据这些长期协议发布我称之为发布的内容。 所以西科斯基就是一个例子,作为在未来五年内每年100美元从我们这里购买500种产品的权利。 每个月他们可以订购10,20或30个500.我们不会公布其中的每一个。 这些只是定期购买订单。 我们公布的长期协议,它们很少见,但它们很重要。
身份不明的分析师
Okay. Thank you.
好的。 谢谢。
Luciano Melluzzo
But that builds our backlog offer. And remember, our backlog is only what has been released. We have been ordered to make this product by our customers. We have not said we expect, we hope, we pray that the congress will fund the money and the customers will make the orders because our long-term agreement say, it's up to 500, not 500 in my example.
但这构建了我们的积压报价。 请记住,我们的积压只是已发布的内容。 我们已被我们的客户订购。 我们没有说我们期望,我们希望,我们祈祷国会将为这笔钱提供资金,而客户将会下订单,因为我们的长期协议说,在我的例子中,它高达500,而不是500。
Michael Recca
The way we reported backlog is not traditionally the way a lot of companies do it. Typically they will – if there is a [indiscernible] they will take the median line for the five years and report a backlog of a 500 million. And we're very conservative of what we say we're going off 18 months where we really have hard [indiscernible]orders forand that's what we report.
我们报告积压的方式传统上并不像许多公司那样做。 通常他们会 - 如果有[音频不清晰]他们会采用五年的中线,并报告一个5亿的积压。 而且我们非常保守地说我们说我们将要离开18个月,在那里我们确实有很难[音频不清晰]的订单,而这正是我们所报道的。
Luciano Melluzzo
Think of it in another way, if we have no new orders, we would have to produce our backlog of $100 million, whatever it is over the next 18 months period.
从另一个角度考虑,如果我们没有新的订单,我们将不得不产生1亿美元的积压,无论在未来18个月内是什么。
身份不明的分析师
That's understood. But wouldn't we have to get up to about $16.7 million per quarter to fulfill – to fill those orders, the $100 million orders in 18 months at some point?
这是理解的。 但是,我们不是必须每季度达到约1670万美元才能完成 - 以填补这些订单,在某些时候18个月的1亿美元订单?
Luciano Melluzzo
Yes we would.
是的,我们愿意。
身份不明的分析师
And what's holding us back? Is it plus we can't buy enough inventory or is it just timing or is it – what rate are we pushing out the door, orders, I mean like timeliness – I forgot what the term is, but I think you mentioned it was like 70% last quarter? That's what the orders are sent out on time.
什么阻碍了我们? 是加上我们买不到足够的库存还是只是计时还是它 - 我们推出门的速度是多少,订单,我的意思是时效性 - 我忘记了这个术语是什么,但我想你提到它就像 上个季度70%? 这就是订单按时发送的内容。
Luciano Melluzzo
Where are we scheduling to our customers' requirements, basically way it boils down to. There is a bottleneck across the industry because of the flood gates opening up. And it's not just an Air Industries problem. It's across the Board. People can hire fast enough. They can't get materials fast enough. They can't get the secondary services fast enough.
We've got people that all they do here is expedite products to the outside supply base, that's all they do, where four or five, six years ago those people were not even heard of. They weren't on a payroll. They were – you did the internal expedite and this outside supply base did what needed to be done.
Now that's where a bottlenecks mostly are created because for every machine shop you might get, you might have – for 10 machine shops, you might have one heat treater or one guy that does anodizing or any of these secondary. And when you've got everybody using them, they just can't fill the orders as quickly. So it's a matter of getting on our earlier question was expedite. It becomes now necessary to get first in line with everything. So we've got people trying to get us first in line across the Board.
我们在哪里安排客户的要求,基本上归结为。由于洪水闸门开放,整个行业存在瓶颈。而且这不仅仅是航空工业的问题。这是整个董事会。人们可以足够快地雇用。他们无法快速获得材料。他们无法足够快地获得二级服务。
我们有人认为,他们在这里所做的一切都是加速到外部供应基地的产品,这就是他们所做的一切,四年或五年,六年前那些人甚至都没有听说过。他们不在工资单上。他们是 - 你做了内部加速,这个外部供应基地做了需要做的事情。
现在这就是创造瓶颈的地方,因为对于你可能得到的每个机加工车间,你可能有 - 对于10个机加工车间,你可能有一个热处理器或一个人进行阳极氧化或任何这些二次加工。当你让每个人都使用它们时,他们就无法快速填写订单。因此,我们之前提出的问题很快就会得到解决。现在必须首先与所有事物保持一致。因此,我们有人试图让我们在整个董事会中排在第一位。
Michael Recca
That segment of the industry has shrunk from say 2010 to 2017 or so. So not many people going in the chrome plating business this year. If you started to try and get the permits to do so, we have to start at a very young age, so that you'd be alive by the time you got up. So those companies have not expanded. They've asked for the number of that are shrunk down when the demand for their services as a result of the OEMs orders have dramatically increased. That is the bottleneck that everyone is facing.
从2010年到2017年左右,该行业的这一部分已经缩水。 因此,今年参与镀铬业务的人并不多。 如果你开始尝试获得这样做的许可,我们必须从很小的时候开始,这样你就可以在你起床的时候活着。 所以这些公司还没有扩大。 当OEM订单对服务的需求急剧增加时,他们已经要求缩减数量。 这是每个人都面临的瓶颈。
Luciano Melluzzo
So the things that we can't take control of, we are. But we can't take control of everything. We're never going to be a heat treat house. It's got too many environmental impacts. We are a plater, we're never going to be a plater. It's got too much EPA requirements, we'll never get it.
所以我们无法控制的事情,我们是。 但我们无法控制一切。 我们永远不会成为热疗店。 它对环境的影响太大了。 我们是一个电镀工,我们永远不会成为一名电镀工。 它有太多的EPA要求,我们永远不会得到它。
身份不明的分析师
Okay. So the $100 million that we need to theoretically push out the door in 18 months, if we do have $27.2 million every six months, we're only up to $81.6 million. What would happen with the other $19 million or $18.4 million that we didn't get out in the 18 months?
好的。 因此,理论上我们需要1亿美元才能在18个月内推出大门,如果我们每六个月有2720万美元,那么我们只需要高达8160万美元。 我们在18个月内没有获得的其他1900万美元或1840万美元会发生什么?
Luciano Melluzzo
It would be pushed back by the customers to one we can get it out.
它将被客户推回到我们能够解决的问题。
Michael Recca
That's what the scheduling is all about.
这就是调度的全部内容。
身份不明的分析师
Right.
对。
Luciano Melluzzo
They have solved the problem too. Frequently they are placing order with us. For some it takes four months to manufacture and they'll place it today and they want it in September. And so obviously it's late I got here.
他们也解决了这个问题。 他们经常向我们下订单。 对于一些人来说,它需要四个月的时间才能制造出来,他们今天就会把它放在一起,他们希望在9 显然,我来到这里已经很晚了。
身份不明的分析师
So does some of this prevent you from taking on other contracts or other work?
那么有些阻止你接受其他合同或其他工作吗?
Luciano Melluzzo
No. We've got work – gear into business development right now. So we are looking to diversify across all platforms. Like I said, we're 75% military, 25% roughly commercial. I'm looking to even the playing field where I can't.
不,我们现在已经有了工作 - 进入业务发展。 因此,我们希望在所有平台上实现多元化。 就像我说的那样,我们75%的军队,25%大致商业化。 我正在寻找连我不能去的比赛场地。
Michael Recca
And right now we're negotiating contracts that are going to begin maybe in 2020, probably closer to 2021. So there is a long lead time involved in a sense.
现在我们正在谈判可能在2020年开始的合同,可能接近2021年。因此从某种意义上来说,需要很长的准备时间。
身份不明的分析师
Okay. Thank you, gentlemen.
好的。 先生们,谢谢你们。
会议主持员
It appears there are no further questions at this time. I'd like to turn the conference back to the presenters for any additional or closing remarks.
目前似乎没有其他问题。 我想将会议转回演讲者,以获取任何其他或结束语。
Luciano Melluzzo
So with that, once again, thank you everyone for taking the time to be on the call today and for your attention in questions. The management and employees of Air Industries look forward to building on the promising results this year's first six months.
With that, I'd like to turn it over to you Edgardo for the conclusion.
所以,再一次,感谢大家花时间参加今天的电话会议并提出你的问题。 空气工业公司的管理层和员工期待在今年的前六个月取得有希望的成果。
有了这个,我想把它交给你Edgardo得出结论。
会议主持员
This now concludes today's call. Thank you for your participation. You may now disconnect.
现在结束了今天的电话会议。 感谢您的参与。 您现在可以断开连接。
相关问题
Air Industries Group 电话会议
Air Industries Group 财务报告
互联网券商的港股、美股开户教程
如果您对美股 或者 港股也感兴趣, 或者想要了解如何开户, 可以加我wechat: xiaobei060537 , 同时也可以拉您进美股交流群哦。
最后的最后 祝大家都有一个美好的投资生活哦。
大家也可以关注【美股指南】公众号, 即可获得《小白投资美股指南(雪球「岛」系列)》电子书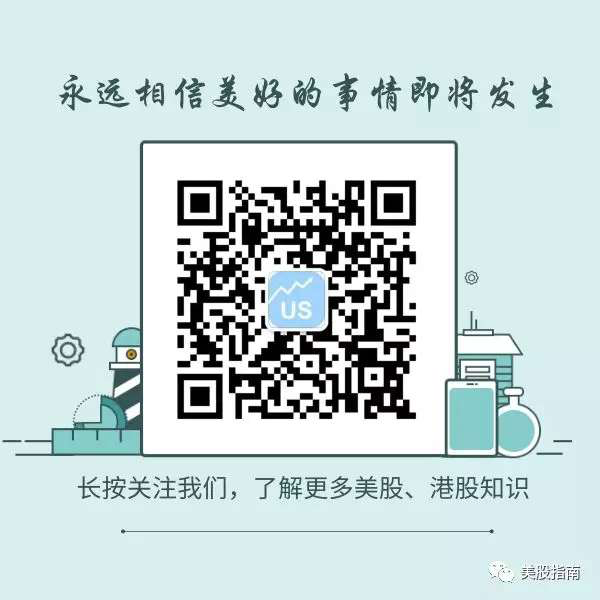 ---
写在最后
美股开户教程, 请查看
港股开户教程, 请查看
美股、港股入金教程, 请查看
美股、港股投资交流群, 请查看
美股、港股开户优惠汇总, 请查看
如何购买Air Industries Group股票
美股、港股付费交流群, 请查看
---
暂无回复。