读者寄语: 不管是您想投资美股, 还是想投资港股, 保持好自己的心态是最重要的。特别在美股、港股市场拥有一套成熟的金融市场,市场鼓励长期持有,而不是短期的投机炒作。选择一个好的公司, 耐心的等待, 做时间的朋友。如果您想咨询美股开户、港股开户相关的问题, 或者您对美股、港股感兴趣可以添加微信交流: xiaobei060537
Brinker International, Inc. (NYSE:EAT) Q4 2019 Earnings Conference Call August 13, 2019 10:00 AM ET
Brinker International,Inc。(纽约证券交易所代码:[EAT])2019年第四季度收益电话会议2019年8月13日美国东部时间上午10:00
公司代表
Wyman Roberts - Chief Executive Officer, President
Joe Taylor - Chief Financial Officer
Mika Ware - Investor Relations
Wyman Roberts - 首席执行官,总裁
Joe Taylor - 首席财务官
Mika Ware - 投资者关系
电话会议参与者
Chris O'Cull - Stifel
Will Slabaugh - Stephens
Brian Vaccaro - Raymond James
John Ivankoe - JP Morgan
Stephen Anderson - Maxim Group
Eric Gonzalez - Keybanc
David Palmer - Evercore ISI
John Glass - Morgan Stanley
Andrew Strelzik - BMO Capital Markets
Dennis Geiger - UBS
Jon Tower - Wells Fargo
Nicole Miller - Piper Jaffray
Sara Senatore - Sanford Bernstein
Jeffrey Bernstein - Barclays Bank
Chris O'Cull - Stifel
斯拉博斯 - 斯蒂芬斯
Brian Vaccaro - 雷蒙德詹姆斯
约翰伊万科 - 摩根大通
斯蒂芬安德森 - 马克西姆集团
Eric Gonzalez - Keybanc
大卫帕尔默 - Evercore ISI
约翰玻璃 - 摩根士丹利
Andrew Strelzik - BMO资本市场
Dennis Geiger - 瑞银集团
乔恩塔 - 富国银行
Nicole Miller - Piper Jaffray
萨拉塞纳托雷 - 桑福德伯恩斯坦
杰弗里伯恩斯坦 - 巴克莱银行
会议主持员
Good morning ladies and gentlemen, and welcome to the Brinker International Earnings Conference Call. [Operator Instructions]. It is now my pleasure to turn the floor over to your host, Mika Ware. Ma'am, the floor is yours.
女士们,先生们,早上好,欢迎参加Brinker国际收益电话会议。 [操作员说明]。 现在我很高兴转到主持人Mika Ware。 女士,地板是你的。
米卡洁具
Thank you, Holly, and good morning everyone. Welcome to the earnings call for Brinker International's fourth quarter of fiscal year 2019.
With me today on today's call are Wyman Roberts, Chief Executive Officer and President; and Joe Taylor, Chief Financial Officer.
Results for the quarter were released earlier this morning and are available on our website at brinker.com. As is our practice, Wyman and Joe will first make prepared comments related to our operating performance and strategic initiatives. In addition we will provide guidance for modeling fiscal year 2020 performance. We will then open the call for your questions.
Before beginning our comments, please let me remind everyone of our safe harbor regarding forward-looking statements. During our call management may discuss certain items which are not based entirely on historical facts. Any such items should be considered forward-looking statements within the meaning of the Private Securities Litigation Reform Act of 1995.
All such statements are subject to risks and uncertainties which could cause actual results to differ from those anticipated. Such risks and uncertainties include factors more completely described in this morning's press release and the company's filings with the SEC.
And of course, on the call, we may refer to certain non-GAAP financial measures that management uses in its review of the business and believes will provide insight into the company's ongoing operations.
And with that said, I will turn the call over to Wyman.
谢谢你,霍莉,大家早上好。欢迎收到Brinker International 2019财年第四季度的财报电话会议。
今天与我同在的电话是首席执行官兼总裁Wyman Roberts;和首席财务官Joe Taylor。
本季度的结果于今天早些时候发布,可在我们的网站brinker.com上获取。按照我们的惯例,Wyman和Joe将首先就我们的运营绩效和战略计划做出准备好的评论。此外,我们还将为2020财年的绩效建模提供指导。然后,我们将打开您的问题的电话。
在开始我们的评论之前,请让我提醒大家我们的安全港有关前瞻性陈述。在我们的电话会议期间,管理层可能会讨论某些不完全基于历史事实的项目。任何此类项目均应视为1995年"私人证券诉讼改革法案"界定的前瞻性陈述。
所有此类陈述均受风险和不确定因素的影响,可能导致实际结果与预期不同。这些风险和不确定性包括今天上午新闻稿中更完整描述的因素以及该公司向美国证券交易委员会提交的文件。
当然,在电话会议上,我们可能会参考管理层在审核业务时使用的某些非GAAP财务指标,并相信这些措施将为公司的持续运营提供洞察力。
话说回来,我会把电话转给怀曼。
怀曼罗伯茨
Thanks Mika. Good morning everyone and thanks for joining us as we review our fiscal '19 performance and share how we're going to build on our momentum into fiscal '20.
Brinker delivered a strong quarter and a great year with adjusted earnings at a $1.36 for the quarter, up 14%, which took us to $3.93 for the year, up 12%. We drove those results primarily through the strength of Chili's comp sales, which ended the year up 2.3%, 120 basis points fee to the industry, and those sales were driven by comp traffic, up 2.3% a 380 basis points fee to the industry.
During fiscal '19 we achieved or beat the performance levels we expected and set the business up for strong future performance. So we remain committed to our strategy; first, because it continues to drive results and second, because there's still plenty of upside which gives us confidence in our ability to continue to take share and grow the business.
Now when we lay this strategy out, a 1.5 year our objectives were threefold: First, strengthen our value proposition; second, improve our operational execution; and third, leverage digital technology to increase convenience for our guests.
In terms of value, we had led the industry for years with two for $20 but we needed to refresh that proposition. We wanted a more flexible platform that would work across both parts, and we've got that now.
Three for $10 is a compelling offer at both lunch and dinner. It works within our margin structure and resonates to that segment of our guests who are value driven. It's delivering the right level of performance and preference, mixing in the mid-teens; it's now in our base, we rapped on it and we are continuing to hold cost of sales and are now able to grow the check off this base.
From an operations perspective we narrowed our focus and gave our operators world class systems to help them execute our brand standards and become best in class operators. This one is a slower build as any leadership strategy is, but it's working. We've delivered significant improvement across our guest metrics and we're encouraged by our operators continued focus and commitment to our guests.
And now we're leveraging our years of investing in technology to accelerate our share gains. With our industry leading database we're increasing the level of personalization used in our digital marketing. We're also using technology to drive financial efficiencies and operational effectiveness, creating better experiences for both guest and team members in our restaurants.
And through our e-commerce platform guests can order Chili's takeout easier and faster than anyone else in the category, and that technology has supported growth of our take-out business in the solid teens throughout fiscal '19. And we've wrapped on that and we're still driving solid growth and we expect that trend to continue in this crucial piece of the business.
So, in one fiscal year we introduced a strong value proposition, drove better operational execution and leveraged technology to deliver more convenient and personalized experience for our guests.
谢谢米卡。各位大家早上好,感谢您加入我们,我们回顾了19财年的业绩并分享了我们如何利用我们在20财年的发展势头。
Brinker本季度实现了强劲的季度和良好的一年,调整后的收益为1.36美元,增长了14%,全年为3.93美元,增长了12%。我们主要通过辣椒的销售额来推动这些结果,该销售收入增长2.3%,向行业收取120个基点的费用,这些销售额来自复合交通,向行业增加2.3%的380个基点费用。
在19财年,我们达到或超过了我们预期的业绩水平,并为未来的强劲表现奠定了基础。所以我们仍然致力于我们的战略;首先,因为它继续推动业绩,其次,因为仍有很大的上升空间让我们对继续分享和发展业务的能力充满信心。
现在,当我们制定这一战略时,1。5年我们的目标有三个:第一,加强我们的价值主张;第二,改善我们的运营执行;第三,利用数字技术为我们的客人增加便利。
就价值而言,我们已经以20美元的价格领先行业两年,但我们需要更新这一主张。我们想要一个更灵活的平台,可以跨两个部分工作,我们现在已经有了。
10美元的三个是午餐和晚餐的一个引人注目的优惠。它在我们的保证金结构内工作,并与我们的价值驱动客户群产生共鸣。它提供了适当的性能和偏好,在十几岁的时候混合;它现在在我们的基地,我们敲了它,我们继续保持销售成本,现在能够增加这个基地的检查。
从运营的角度来看,我们缩小了我们的重点,并为我们的运营商提供世界一流的系统,帮助他们执行我们的品牌标准,成为一流的运营商正如任何领导战略一样,这是一个较慢的构建,但它正在发挥作用。我们在客户指标方面取得了显着进步,我们对运营商的持续关注和对客人的承诺感到鼓舞。
现在,我们正在利用多年的技术投资来加速我们的份额增长。凭借我们行业领先的数据库,我们提高了数字营销中使用的个性化水平。我们还使用技术来提高财务效率和运营效率,为我们餐厅的客人和团队成员创造更好的体验。
通过我们的电子商务平台,客人可以比该类别中的任何人更轻松,更快地订购Chili的外卖,并且该技术在整个财政年度支持了我们的外卖业务增长。而且我们已经完成了这一点,我们仍然在推动稳健增长,我们预计这一趋势将在这一关键业务中继续发展。
因此,在一个财政年度,我们推出了强大的价值主张,推动了更好的运营执行和杠杆技术,为我们的客人提供更方便和个性化的体验。
Looking to fiscal '20, we're building on our strategy by investing in the growth of our business. First, we are investing to grow frequency in the restaurants. With the strength of our value proposition, now we can layer in innovation and marketing support, targeting the value oriented segment of our guest, which will encourage them to return more often, and with stronger operational execution, our guest are having better experiences and fewer problems which help us drive frequency as we challenge ourselves to take our guest metrics to new heights.
We are investing in our operators, both from a compensation perspective with higher bonuses and better systems; systems like our new training program that are now all digital and our new forecasting system that helps managers run the kitchen better.
We're also investing to grow our off-premise business. We are using the same e-commerce platform to offer delivery to our guests. Delivery orders integrating to our existing operational system, which provides a seamless experience for our guests and our team members and unlocks the potential to drive significant growth.
We've entered in an exclusive agreement with DoorDash and we've already seen significant incremental off-premise growth that's accretive to margins, and now we're investing to grow our scale.
We believe in the brand and our ability to run restaurants. So we're looking forward to welcoming 116 additional Chili's locations into our company owned fleet when we complete the pending acquisition from our biggest domestic franchise partner. We are in the midst of developing plans to invest in these restaurant at an accelerated pace, with proven programs that have driven solid performance in our company owned restaurants.
So fiscal '19 was a great year and we enter fiscal '20 from a position of strength. We are confident in our ability to deliver double digit EPS growth again in this very competitive environment, we're excited to share more specifics about our plans and show you examples of what we're planning for fiscal '20 and beyond when we see many of you here in Dallas on Thursday for Investor Day.
I'd like to thank our operators at both brands for their relentless commitment to make every guest feel special. We said when we introduced this strategy it would be a long build to strengthen the trust and confidence of our guests and you continue to rise to the challenge every day.
I'm proud to be on this team and now I'll turn the call over to Joe who will give you more clarity on our fourth quarter results, walk you through fiscal '20 guidance and provide some specifics as it relates to the first quarter. So Joe?
展望20财年,我们通过投资于业务增长来建立我们的战略。首先,我们正在投资以增加餐厅的频率。凭借我们的价值主张,现在我们可以在创新和营销支持方面进行分层,瞄准客户的价值导向部分,这将鼓励他们更频繁地返回,并且通过更强的运营执行,我们的客人拥有更好的经验和更少的经验当我们挑战自己将客户指标提升到新的高度时,这些问题可以帮助我们提高频率。
我们正在投资我们的运营商,从补偿的角度来看,奖金更高,系统更好;像我们新的培训计划这样的系统现在都是数字化的,我们的新预测系统可以帮助管理人员更好地运行厨房。
我们还投资发展我们的外部业务。我们使用相同的电子商务平台为我们的客人提供送货服务。交付订单整合到我们现有的运营系统,为我们的客人和我们的团队成员提供无缝体验,并释放推动显着增长的潜力。
我们与DoorDash签订了独家协议,我们已经看到了大幅增加的外部增长,这些增长会增加利润率,现在我们正在投资以扩大我们的规模。
我们相信品牌和我们经营餐厅的能力。因此,当我们完成与我们最大的国内特许经营合作伙伴的待定收购时,我们期待在我们公司拥有的车队中欢迎116个额外的Chili地点。我们正在制定计划,以加快的步伐投资这些餐厅,经过验证的计划在我们公司拥有的餐厅中取得了稳固的业绩。
所以19财年是一个伟大的一年,我们从强势的位置进入'20财政年度。我们有信心在这个竞争激烈的环境中再次实现两位数的每股盈利增长,我们很高兴能够分享更多有关我们计划的细节,并向您展示我们计划在20财年及以后看到的很多你是星期四在达拉斯参加投资者日的。
我要感谢两个品牌的运营商不懈地致力于让每一位客人感到特别。我们说当我们推出这个策略时,加强客人的信任和信心将是一个漫长的过程,你每天都会继续迎接挑战。
我很自豪能够加入这个团队,现在我将把这个电话转给Joe,他会让你更清楚我们的第四季度业绩,引导你完成20财年的指导并提供一些与第一季度相关的细节。乔呢?
乔·泰勒
Thanks Wyman, and good morning everyone. Our fourth quarter ended fiscal year '19 in good form with the company reporting another quarter of top line and EPS growth. Additionally, our restaurant operators did a good job of positively impacting operating margins in areas they control.
Brinker's fourth quarter company sales of $805 million, up 1.7% from prior year were driven by positive comp sales of Chile's up 1.5%. On a combined basis, Brinker recorded positive comp sales for the quarter of 1.2%, which also represents a successful start to lapping positive comp sales from the same quarter last fiscal year.
Our adjusted earnings per share for the quarter increased by 14.3% to $1.36. For the fiscal year, we reported adjusted earnings per share at the high end of our guidance range of $3.93, a 12.3% increase over the prior year.
As it relates to Chili's quarterly comp sales performance, let me comment on the underlying composition as detailed in our press release. The comp sales for the quarter included a pricing impact of 3.9%. This is a reflection of a year-over-year decrease in our promotional direct marketing activity. The improved performance of our base business allowed us to meaningfully reduce promotional activity and the related comp expense.
As we have mentioned before we account for year-over-year changes in comp expense as an adjustment to price. In this case the lower comp expense in the fourth quarter resulted in an increase in net price.
Now the actual menu price increase for the quarter was 3.3%. Following the short run, this is higher than our target annual pricing range of 1.5% to 2%. It reflects the year-over-year timing differences to when we took price as opposed to a change in our pricing strategy. Our annual menu price for fiscal year '19 is right at the top-end of our target range and we expect to maintain annual price increases in the same 1.5% to 2% range as we move forward.
Our restaurant operating margin as a percent of company sales, decreased in the quarter to 14.9% due to the impact of the sale leaseback financing and the adoption of the revenue recognition accounting standard. Excluding the impact of these two items, restaurant operating margin would have increased to 16.5% in the fourth quarter.
Positive contributions to the brand's operating margins came from sales leverage, our continued shift to more efficient and effective digital marketing, the positive impact of our certified shift leaders program and improved employee health experience. Produce related commodity inflation, the negative year-over-year mix impact of our three for $10 platform, and hourly wage rate increases where the primary headwind wins to operating margin for the quarter.
Our cash flow for the fourth quarter and the fiscal year remains strong with EBITDA of $110 million and $374 million respectively. The level of cash generation from our restaurants allowed us to significantly invest back into the business through restaurant development, our ongoing reimage program and industry leading technology development. We also maintained a comfortable and stable leverage position with funded debt leverage at 3.25x EBITDA and lease adjusted leverage at 3.96x EBITDA at fiscal year-end.
谢谢怀曼,大家早上好。我们的第四季度结束了19财年的良好状态,该公司报告了另一季度的收入和每股盈利增长。此外,我们的餐厅运营商在他们控制的领域积极影响运营利润率方面做得很好。
Brinker的第四季度公司销售额为8.05亿美元,比去年同期增长1.7%,这主要得益于智利的正面销售额增长1.5%。在合并的基础上,Brinker在本季度录得1.2%的正面销售额,这也是上一财年同一季度正面销售额的成功开始。
我们调整后的本季度每股收益增长14.3%至1.36美元。在本财政年度,我们报告的调整后每股收益处于3.93美元的指导范围的高端,比去年增长12.3%。
由于它涉及Chili的季度销售业绩,让我评论一下我们新闻稿中详述的基本构成。本季度的合约销售额包括3.9%的定价影响。这反映了我们的促销直销活动同比减少。我们基础业务的改善表现使我们能够有意义地减少促销活动和相关的费用。
正如我们之前提到的,我们将补偿费用的同比变化作为对价格的调整。在这种情况下,第四季度较低的配额费用导致净价格上涨。
现在该季度的实际菜单价格上涨了3.3%。短期后,这高于我们的目标年度定价范围1.5%至2%。它反映了我们采用价格时的年度时间差异,而不是我们的定价策略的变化。我们19财年的年度菜单价格正处于我们目标范围的顶端,我们预计在我们向前推进时,年度价格将保持在1.5%至2%的相同范围内。
由于销售回租融资的影响以及采用收入确认会计准则,我们的餐厅营业利润率占公司销售额的百分比,在本季度下降至14.9%。剔除这两项影响,餐厅营业利润率将在第四季度增加至16.5%。
对品牌运营利润的积极贡献来自销售杠杆,我们不断转向更高效和有效的数字营销,我们认证的轮班领导者计划的积极影响以及改善的员工健康体验。产生相关的商品通胀,我们三个10美元平台的负面同比组合影响,以及小时工资率增加,其中主要逆风赢得本季度的营业利润率。
我们第四季度和财政年度的现金流仍然强劲,EBITDA分别为1.1亿美元和3.74亿美元。我们餐厅的现金产生水平使我们能够通过餐厅开发,我们正在进行的重新成像计划和行业领先的技术开发,重新投入到业务中。我们还保持了一个舒适和稳定的杠杆头寸,资金负债率为3.25倍EBITDA,租赁调整后的杠杆率为3.96倍EBITDA。
Turning to our outlook for the current fiscal year, our specific guidance of a number performance estimates can be found in this morning's press release and on the investor relations area of our website Brinker.com. This incorporates our existing view of the casual dining industry, our strategy to drive positive performance at our brands and our cash flow driven capital allocation programs.
As noted in our press release, our guidance incorporates the previously announced acquisition of 116 Chili's restaurants from one of our franchise partners. We anticipate closing the acquisition a bit later in this first quarter.
For the fiscal year we are currently forecasting comp sales growth of positive 1.75% to positive 2.5%, revenue growth of 9% to 10%, driven primarily by the increased capacity from the aforementioned acquisition.
We expect our restaurant operating margin for the fiscal year to be in the range of negate 20 basis points to flat. We expect capital expenditures for the year of $140 million to $150 million. We will continue to reimage our reimage program and expect to complete between 140 and 160 restaurants this fiscal year.
Free cash flow is estimated between $160 million and $175 million, returning us to a stronger and more typical level available for capital allocation. Finally, our adjusted earnings per share guidance for fiscal year '20 is a range of $4.15 to $4.35.
Let me wrap-up my comments by providing some insight to certain impacts to our anticipated first quarter performance. We are seeing positive comp sales performance in the quarter, in a manner that captures market share to comparatively superior traffic performance to our peer group.
Assuming the successful closing of the ERJ acquisition, we will start to see favorable year-over-year impact to company sales from the additional capacity, likely contributing incremental capacity in the range of 2% to 3% for the quarter, beyond the revenue growth anticipated from comp sales.
Conversely we will see a reduction in franchise and other revenue as the acquired restaurants shift from generating royalty payments to company sales. We anticipate a year-over-year reduction of 12% to 13% for this quarter.
From an earnings perspective, this is the last quarter that we'll have a year-over-year negative impact from the incremental rent related to the sale leaseback financing close last August. As of this month, we are lapping the completion of that transaction and it is now part of our operating margin base.
For the first time in recent history we are required by vesting positions of certain senior executives to take the full annual expense of stock based compensation programs in the first quarter as opposed to over the course of the full year. The year-over-year increase to stock based compensation expense is approximately $3.5 million. This is purely a timing change as the annual differential for this expense is expected to be flat.
Taking all this into consideration we anticipate our first quarter adjusted earnings per share to be below last year's first quarter in a range of $0.05 to $0.08. Naturally, this is all incorporated into our annual guidance for earnings per share.
谈到我们对本财政年度的展望,我们在今天上午的新闻稿和我们网站Brinker.com的投资者关系领域可以找到我们对多项业绩预估的具体指导。这包含了我们对休闲餐饮行业的现有看法,我们在品牌上取得积极表现的策略以及现金流驱动的资本分配计划。
正如我们的新闻稿中所述,我们的指导包含了之前宣布从我们的一个特许经营合作伙伴处收购116家Chili餐厅。我们预计将在第一季度稍后完成收购。
对于本财政年度,我们目前预测公司销售增长正增长1.75%至正2.5%,收入增长9%至10%,主要受上述收购产能增加的推动。
我们预计本财年的餐厅营业利润率将在负20个基点至持平的范围内。我们预计全年的资本支出为1.4亿美元至1.5亿美元。我们将继续重新制作我们的reimage计划,并期望在本财年完成140到160家餐厅。
自由现金流估计在1.6亿美元到1.75亿美元之间,使我们回归到更强大,更典型的资本配置水平。最后,我们对20财年的调整后每股收益指引为4.15美元至4.35美元。
让我通过对我们预期的第一季度业绩的某些影响提供一些见解来总结我的意见。我们在本季度看到了积极的销售业绩,其方式是将市场份额与相应优势的流量业绩相提并论。
假设ERJ收购成功结束,我们将从额外产能开始看到对公司销售的有利年度影响,可能在本季度增加2%至3%的增量产能,超出收入增长从comp销售预期。
相反,随着收购的餐厅从支付特许权使用费转向公司销售,我们将看到特许经营和其他收入的减少。我们预计本季度将同比减少12%至13%。
从盈利的角度来看,这是去年8月份与销售回租融资相关的增量租金与去年同期产生负面影响的最后一个季度。截至本月,我们正在完成该交易,现在已成为我们营业利润基数的一部分。
在最近的历史中,我们需要通过授权某些高级管理人员的职位来承担第一季度股票薪酬计划的全部年度费用,而不是全年。股票补偿费用同比增加约350万美元。这纯粹是一个时间变化,因为这笔费用的年度差异预计会持平。
考虑到所有这些因素,我们预计第一季度调整后每股收益将低于去年第一季度的0.05至0.08美元。当然,这已纳入我们的每股收益年度指引。
Now with my comments complete, we can move to your questions which will last until the top of the hour. Holly, I will turn it back to you to facilitate.
现在我的评论已经完成,我们可以转到您的问题,这些问题将持续到最高时间。 霍莉,我会把它转回给你。
问答环节
Thank you. [Operator Instructions]. Your first question is coming from Chris O'Cull. Chris, please announce your affiliation, then pose your question.
谢谢。 [操作员说明]。 你的第一个问题来自Chris O'Cull。 克里斯,请宣布你的隶属关系,然后提出你的问题。
Chris O'Cull
Good morning. The comp guidance for this year implies a pretty healthy improvement from the fourth quarter as you lapped up for comparison. As we've seen the segment shows some significant softness in recent weeks, so can you speak to maybe the current trend and what give you confidence that this performance can be achieved in '20?
早上好。 今年的补偿指导意味着从第四季开始相当健康的改善。 正如我们所看到的那样,该细分市场在最近几周显示出一些显着的疲软,那么你能否谈谈目前的趋势以及是什么让你相信这种表现可以在20年实现?
怀曼罗伯茨
Yeah Chris, yeah the fourth quarter was a little soft. It was especially soft early, for the category right, so April was not a great month, and then with the category we continue to improve as well. Its continuing to kind of take share and find that differential that we've been kind of running for most of the year as we kind of move through the quarter. So sequential improvement through the quarter was good, and we ended the quarter in really good shape and we start this quarter in really good shape.
The things that give us confidences that we can continue to see, you know the kind of sales improvement in comps that we guided to are really three fold and we talked about them. First, there is still opportunity with us in the strength of our value proposition and the marking that we can now put into that.
The delivery program kicked off now. It's not in last year's numbers to any great degree and we're seeing some really good movement off of that program and very excited about how that's working for us both, from a top-line perspective, but also from an operational perspective and we've turned on all of our restaurants basically overnight and integrated the DoorDash system into our system and it was seamless.
So feeling really good about our potential there and we – you know we've just got Phase 1 of that program in gear right now. We've got some very exciting things to continue to push on there, and then our operators are executing at a level that we have never seen before.
Our guest metrics are as high as they've ever been. We ended the fourth quarter with the best guest metrics we've ever achieved at Chili's and so those things give us confidence that we can continue to move forward even though there have been some softer pockets here if you will in the casual dining space over the last couple of quarters.
是的克里斯,是的,第四季度有点软。对于类别权利,它在早期特别柔软,所以四月不是一个伟大的月份,然后在类别中我们也继续改进。它继续采取分享态度,并发现我们在本季度的大部分时间里一直在运行这种差异。因此,整个季度的连续改进都很好,我们在本季度结束时表现非常好,我们本季度的表现非常好。
让我们信心的东西,我们可以继续看到,你知道我们引导的comps的销售改善实际上是三倍,我们谈论它们。首先,我们仍然有机会利用我们的价值主张和我们现在可以加入的标志。
交付计划现在开始了。这在很多程度上都不是去年的数字,而且我们看到一些非常好的运动,并且非常兴奋我们两个方面的工作方式,从顶线角度,还从运营角度来看,我们'我们基本上在一夜之间打开了我们所有的餐厅,并将DoorDash系统集成到我们的系统中,它是无缝的。
所以我们在那里和我们的潜力感觉非常好 - 你知道我们现在已经开始提供该计划的第一阶段。我们有一些非常令人兴奋的事情需要继续推进,然后我们的运营商正在执行我们从未见过的水平。
我们的客人指标与以往一样高。我们在第四季度结束了我们在Chili's实现的最佳客户指标,所以这些东西让我们相信我们可以继续前进,即使这里有一些更软的口袋,如果你将在休闲用餐空间最后几个季度。
Chris O'Cull
Just as a follow up, can you give any color as to what you are seeing, what kind of demand response you are seeing from the delivery initiative?
就像后续行动一样,您能否为您所看到的内容提供任何颜色,您从交付计划中看到了哪种需求响应?
怀曼罗伯茨
Go ahead Joe.
来吧乔。
乔·泰勒
Chris, we are very encouraged by what we're seeing coming out of delivery. Again, we are early on and we are just about two months into the process. It is performing as we expected it to perform. It is delivering the incrementality at very high levels, right in line with what our test shows. It is delivering a better check and it's delivering a better PPA.
One of the things I want to make sure is that everybody understands from a profitability standpoint is we are not offering three for $10 on the delivery platform right now. So again that's additive from a check standpoint and helps in that regard.
I think it's clearly a good driver out of the gate. There has been a lot of commentary around the month of July that I've seen out there. You know July was not a weak month for us when we look at that commentary and I think delivery was one of the reasons besides the other ones that Wyman has mentioned in coming out of the gate this quarter, right in line with where we expect to be based on the guidance we just provided you.
克里斯,我们看到我们的交付产品让我们感到非常鼓舞。同样,我们很早就开始了,我们只有两个月的时间。它正在按照我们的预期执行。它提供了非常高的增量,与我们的测试结果一致。它提供了更好的检查,并提供更好的PPA。
我想确定的一件事是,从盈利的角度来看,每个人都理解我们现在不会在交付平台上以10美元的价格提供三个。从检查的角度来看,这也是一个补充,并在这方面有所帮助。
我认为这显然是一个很好的驱动力。我已经在那里看到了7月份的很多评论。你知道7月对我们来说并不是一个疲软的月份,当我们看到那个评论时,我认为交付是除了Wyman在本季度走出大门时提到的其他原因之外的原因之一,这与我们期望的那样一致基于我们刚刚为您提供的指导。
Chris O'Cull
Great! Thanks guys.
非常好! 多谢你们。
怀曼罗伯茨
Alright Chris, thanks.
好吧克里斯,谢谢。
会议主持员
Your next question is coming from Will Slabaugh. Please announce your affiliation, then pose your question.
你的下一个问题来自Will Slabaugh。 请宣布您的从属关系,然后提出您的问题。
Will Slabaugh
Its Stephens, thanks guys. I had a follow-up question on value on your comment Wyman. You said you feel that you still have a big opportunity with your value platform. Can you talk a little bit more about that both in terms of how well you would say you are doing today on value, versus what you look to do and maybe with that opportunity might look like?
斯蒂芬斯,谢谢你们。 我对你的评论Wyman有一个关于价值的后续问题。 你说你觉得你的价值平台仍然有很大的机会。 你能谈谈你今天在价值方面的表现,以及你的目标,以及可能有这样的机会吗?
怀曼罗伯茨
Well, we know the proposition is extremely powerful, right, so we know that we've got a great proposition and now our opportunity is two-fold. One is to increase awareness, so even though we've been focused this year on keeping our operators life simple, so now – we didn't do an LTO, no promotional activity, no new initiatives, we let our operators really run their systems and get much more comfortable at running the day-to-day business and that paid a lot of dividends for us, both from a guest perspective and from an operations perspective.
What we've got now is the opportunity to take that value message and build on the awareness of them. Even though we've been out there for a year with it, there is still a lot of people that don't know about it. We know that based on our research and then we also have the opportunity now to add some life to it by adding some innovation and we are exciting about some of the things that are in test today that could make that platform work even harder for us and continue to build off of the strength of that idea.
So there's room to go and it works within the model that we are now under.
好吧,我们知道命题是非常强大的,所以我们知道我们有一个伟大的命题,现在我们的机会是双重的。一个是提高意识,所以即使我们今年一直专注于保持我们的操作员生活简单,所以现在 - 我们没有做LTO,没有促销活动,没有新的举措,我们让我们的运营商真正运行他们的系统并且在运营日常业务方面更加舒适,并且从客户角度和运营角度为我们带来了很多好处。
我们现在所拥有的是有机会接受这一价值信息并建立在他们意识的基础上。即使我们已经在那里待了一年,仍然有很多人不知道它。我们知道,基于我们的研究,我们现在也有机会通过添加一些创新来增加它的生命,我们对今天测试的一些事情感到兴奋,这些事情可能使该平台对我们来说更加困难。继续建立这个想法的力量。
所以还有空间,它可以在我们现在所处的模型中运行。
乔·泰勒
And well, two data-points I'd add to that response to is, one it is an offer that works well both dining in and to go. It's helping drive both of those businesses. Again, as we've see more and more commentary around the off-premise preferences of our guest, having a value platform that plays well on that side of the equation is playing right into the strength where we see the consumer going.
And the other piece of the equation, so we talked. I mean obviously for a long time in the industry about casual dining being a lower frequency business. You see higher frequency from our value guest, which makes them a much more valuable guest, you know when you think about moving that frequency of visits, its working exactly how we'd like to see that happen.
好吧,我在回复中添加了两个数据点,一个是提供适用于进餐和进餐的产品。 它有助于推动这两项业务。 再一次,随着我们看到越来越多的评论围绕客户的外部偏好,拥有一个在等式方面表现良好的价值平台正在发挥我们看到消费者前进的力量。
而另一部分,我们谈了。 我的意思是业内很长一段时间,休闲餐饮业务的频率较低。 您从我们的价值客人那里看到更高的频率,这使得他们成为更有价值的客人,您知道当您考虑移动访问频率时,它的工作方式与我们希望看到的情况完全一致。
怀曼罗伯茨
And as Joe mentioned, we're not even using it in delivery. And so, that's a vehicle that we could play with, but we got levers to pull as it relates to how do we continue to build on that value proposition and I think value is going to be important as we look to the future.
正如Joe所说,我们甚至没有在交付中使用它。 因此,这是我们可以使用的工具,但我们有杠杆拉动,因为它与我们如何继续建立价值主张有关,我认为在展望未来时价值将变得重要。
Will Slabaugh
Thanks, and a quick follow- up on the guidance if I could. I know you gave us the restaurant level margin guide, which looked a little better than what we were expecting. I wonder if you could talk about what type of commodity inflation and maybe what you're thinking on the protein, as far as what's incorporated there into the guide.
谢谢,如果可以的话,快速跟进指导。 我知道你给了我们餐厅级别的保证金指南,看起来比我们预期的好一点。 我想知道你是否可以谈论什么类型的商品膨胀,也许你正在考虑蛋白质的什么,就那些纳入指南的内容而言。
怀曼罗伯茨
Sure Will. Incorporated into that is we do expect a low level, and again, I think it's a single digit, let's say 1% to 3% commodity inflation impact to this year. Obviously they are watching a number of things very closely, but we've also taken the steps to make sure we are taking the volatility and protecting the guidance through the contracting side of the question.
We are probably at a – we are at a more aggressively contracted position, along those things that you can contract, particularly in the protein space. Chicken and pork in particular contracted out through the year. Overall we are contracted right now for the year and pushing up close to 70%.
We do expect some produce inflation. That's an area that the industry has kind of dealt with for the last couple years. That's incorporated into the guidance. But you know right now you know the markets are not reacting too much out of norm. We got some good news on the corn crops just yesterday when you look at some of the dynamics it will be interesting to see how that plays back through the space.
But I think you know coming off a very low commodity cycle, it's prudent for us to expect you know a little bit of low level inflation into it and also make sure we protect against any spikes that might hit the system from time to time.
当然会。加入到这一点是我们确实期望低水平,而且我认为它只是一位数,假设今年的商品通胀影响为1%至3%。显然,他们正在密切关注一些事情,但我们也采取了措施,以确保我们通过问题的合同方来考虑波动并保护指导。
我们可能处于这样的状态 - 我们处于一个更积极的合同位置,沿着那些你可以收缩的东西,特别是蛋白质空间。特别是鸡肉和猪肉全年外包。总的来说,我们现在正在签订合同,并且接近70%。
我们确实预计会产生一些产量。这是该行业在过去几年中处理过的一个领域。这已纳入指南。但是你知道现在你知道市场并没有过多的反应。我们昨天在玉米作物上得到了一些好消息,当你看到一些有趣的动态时,看看它是如何在整个空间中重现的。
但是我认为你知道商品周期非常低,我们谨慎地期待你知道一点点低通胀,并确保我们能够防止任何可能不时触及系统的峰值。
Will Slabaugh
Great, thanks for that.
太好了,谢谢你。
会议主持员
Your next question is coming from Brian Vaccaro. Please announce your affiliation then pose your question. Brian your line is live.
你的下一个问题来自Brian Vaccaro。 请宣布您的联盟,然后提出您的问题。 布莱恩你的路线是现场直播
Brian Vaccaro
Hello.
你好。
怀曼罗伯茨
Hey Brian.
嘿布赖恩。
会议主持员
Brian, your line is live.
布莱恩,你的路线是直播的。
Brian Vaccaro
Hello!
你好!
A - 怀曼罗伯茨
Hey Brian.
嘿布赖恩。
Brian Vaccaro
Can you guys hear me?
你们能听见我吗?
怀曼罗伯茨
We can Brian.
我们可以布莱恩。
Brian Vaccaro
Fantastic, thank you. Just wanted to circle back on today's comments. Did I hear correctly that you said quarter-to-date comps are in line with your annual guidance implying 175 or higher.
太棒了,谢谢。 只是想回顾一下今天的评论。 我是否正确地听到您说您的季度和日期补偿符合您的年度指导意味着175或更高。
怀曼罗伯茨
You heard very well, yes, we are moving though this quarter, right in-line with what we would expect to do for that guidance level we provided you.
你听得很清楚,是的,我们这个季度正在移动,与我们为你提供的指导水平所期望的一致。
Brian Vaccaro
Alright, thank you. I had a question on the ERJ acquisition. What have you assumed in terms of EPS accretion? Could you help us with sort of the building block, AUV's, store margins and also any incremental G&A needed to support these units?
好的,谢谢。 我有一个关于ERJ收购的问题。 您对EPS增加的假设是什么? 您能帮助我们解决一下构建模块,AUV,商店利润以及支持这些单元所需的任何增量G&A吗?
乔·泰勒
Yeah, I think you know and obviously on Thursday at the Analyst Day we'll go into a little bit more detail. What I will tell you today is one, all of those are incorporated in those numbers. I think you can think of the accretive nature, it is accretive even after taking into consideration you know the debt we are taking on for that, in fact we will pay that debt down over the years back to our current target rate.
It's – you know I would think mid-single digit to a little bit about that would be your thinking from an accretion stand point. Haven't closed it yet, obviously we are well down the path and right on track to close it here in a couple of weeks, which will also give us the opportunity to get more directly involved in the restaurant's and really understand where are some of the opportunities.
We are not baking into this guidance you know a lot of upside from those restaurants until we have a better feel for where we can impact that in the short run. And they will be held as non-top restaurants during this fiscal year too. So their performance is not assumed in that comp guidance we gave you.
是的,我想你知道,显然在周四的分析师日,我们会详细介绍一下。我今天要告诉你的是一个,所有这些都包含在这些数字中。我认为你可以想到增加的性质,即使考虑到你知道我们正在承担的债务,它也会增加,实际上我们会在几年内将这些债务减少到目前的目标利率。
它是 - 你知道我会认为中间单位数有点关于这将是你从吸积观点的想法。还没有关闭它,很明显我们已经顺利完成了这条道路,并且在几周内就可以在这里关闭它,这也将使我们有机会更直接地参与餐厅,并且真正了解哪些是机会。
我们没有深入了解这个指导,你知道这些餐厅有很多好处,直到我们能够更好地了解我们在短期内可以对哪些方面产生影响。它们也将在本财政年度作为非顶级餐厅举行。所以我们给你的comp指导并没有假设他们的表现。
Brian Vaccaro
Okay and when you say mid-single digit, you're talking about as a percentage of – you are talking about EPS accretion percentage or are you talking mid-single digit EPS pennies?
好的,当你说中单位数时,你所说的百分比是 - 你在谈论EPS增加百分比,还是你在谈论中等个位数的EPS便士?
乔·泰勒
Pennies. Thank you for the clarification. Yeah.
便士。 谢谢你的澄清。是啊。
Brian Vaccaro
Okay, alright. And then on the G&A guide for fiscal '20, last one from me, but the fiscal '20 G&A guidance is flat in dollars. I assume there's some inflation in there. I assume there's some level of incremental G&A on ERJ, maybe in regional infrastructure. Can you help us with what some of the offsets to maintain flat dollars would be into fiscal '20?
好的,好的。 然后是关于20财年的G&A指南,最后一个来自我,但是财政'20'的G&A指引却是持平的。 我认为那里有一些通货膨胀。 我假设在ERJ上有一定程度的增量G&A,可能在区域基础设施中。 你能帮助我们解决维持单位美元的一些抵消将会进入20财政年度吗?
乔·泰勒
Yeah, I think it's important to remember the incentive compensation piece of the equation, and I'm glad you raised the point. The F'19 performance allowed incentive compensation programs to pay out on the profit sharing side at a nice pace.
When you move above target, there's like most of the programs there's multipliers in there. So there is an over $7 million year-over-year incremental payout related to profit sharing in the F'19 numbers, a little over $4 million of that was in the fourth quarter. So we are happy to be able to see performance that you know pays our team members out at that rate, but then we bring it back to the target for next year. It's very similar to what we talked about on the manager bonus side of the equation. So resetting that target, resetting that amount to target, you know is a big piece of managing.
Yes, there is some other inflation in there, there is not much incremental G&A required from ERJ perspective in that equation; in fact we think we can bring some efficiency to the equation over time. But that's the biggest delta. It's important to understand the expense that flowed through F'19 and how that now sets back in a positive way.
是的,我认为重要的是要记住等式的激励补偿部分,我很高兴你提出了这一点。 F'19表现允许激励薪酬计划以良好的速度支付利润分享方。
当你超越目标时,就像大多数程序那里有乘数。因此,在F'19数字中,与利润分享相关的增量支出超过700万美元,比第四季度略多于400万美元。因此,我们很高兴能够看到您知道按照该速率向我们的团队成员付出的表现,但随后我们将其带回明年的目标。这与我们谈到的关于经理奖金方面的内容非常相似。因此,重置该目标,将该数量重置为目标,您知道这是一个很大的管理。
是的,那里还有一些其他的通货膨胀,从ERJ的角度来看,在这个等式中没有太多增量的G&A;事实上,我们认为随着时间的推移,我们可以为这个等式带来一些效但那是最大的三角洲。重要的是要了解流经F'19的费用以及现在如何以积极的方式回归。
Brian Vaccaro
Very helpful. Thank you.
很有帮助。 谢谢。
会议主持员
Your next question is coming from John Ivankoe. Please announce your affiliation then pose your question.
你的下一个问题来自John Ivankoe。 请宣布您的联盟,然后提出您的问题。
John Ivankoe
Hi, thank you. A couple questions on the composition of the comp please. Could you remind us, especially just in terms of the price in the fourth quarter, and I'm sorry if I missed that. How much of that price was driven by you know the lapping of the My Chili's rewards from the prior year?
嗨,谢谢你。 关于comp的组成的几个问题请。 你能不能提醒我们,尤其是第四季的价格,如果我错过了,我很抱歉。 您知道从上一年开始获得My Chili奖励的价格是多少?
乔·泰勒
John, there's about it 60 basis point impact from that year-over-year changing in comp expense.
约翰,这与其同比变动的费用相比有60个基点的影响。
John Ivankoe
Okay, and as we go through fiscal '20, I mean how much do you think that will be? I mean will we get three quarters of that? Do you expect any change and why?
好的,当我们通过'20财年'时,我的意思是你认为这将是多少? 我的意思是我们会得到四分之三吗? 你期待任何改变吗?为什么?
乔·泰勒
Three quarters of the…
四分之三......
John Ivankoe
Of the 60 basis point benefit in comp expense.
在费用支出中的60个基点福利。
乔·泰勒
No, I think it will come in you know definitely below that. I mean again it depends on some of the decision making we do to relative to any quarter-over-quarter and when we may or may not run promotional. So our expectation is it's going to be less than that 60 basis point. You'll start to see the impact from price again move down over the next couple of quarters, back into that 1.5% to 2% range.
I think over time you're going to get a fairly neutral – you should get a fairly neutral impact between gross and net pricing. We would like it to be in a smaller range. Last year we had a – in the fourth quarter we had a big differential, you're seeing some big differentials this year. So that will normalize over the year, but we are comfortable of being in that 1.5% to 2% range.
不,我认为它肯定会在你之下。 我的意思是,这取决于我们做的一些决策,相对于任何一个季度,以及我们可能会或可能不会进行促销。 所以我们的期望是它将低于60个基点。 您将开始看到价格的影响在接下来的几个季度再次下降,回到1.5%至2%的范围。
我认为随着时间的推移你会变得相当中立 - 你应该在总价和净价之间获得相当中性的影响。 我们希望它在更小的范围内。 去年我们有一个 - 在第四季度我们有一个很大的差异,你今年看到了一些巨大的差异。 所以这将在一年中正常化,但我们很乐意在1.5%到2%的范围内。
John Ivankoe
And the – go ahead Wyman, sorry.
而且 - 对了Wyman,对不起。
怀曼罗伯茨
Sorry John. I was just saying that we also offset that last year, obviously a lot of mix shifts with three for $10 being in for the whole year. You know that's in the base now, so you won't have that offset either. So the price flow through more evenly, the mix will not be as dramatic probably this year as last year, and then we'll play the marketing comp if you will, and the loyalty program really to the market right now.
Again, we're not fully – we're not as aggressive as we could be or we – with our loyalty program. We are kind of saying "Hey listen, we like the trends we're on now and we don't have to be kind of pedal to the metal on the loyalty" and so we are saving some of that for maybe a future date if we need it.
对不起约翰。 我只是说我们去年也抵消了这一点,显然很多混合班次变为三个,每年10美元。 你知道现在在基地,所以你也不会有这种偏移。 所以价格流量更均匀,今年可能不会像去年那样引人注目,然后如果你愿意的话我们会发挥营销效果,而忠诚度计划现在真正推向市场。
同样,我们还没有完全 - 我们没有像我们一样积极或我们 - 通过我们的忠诚度计划。 我们有点说"嘿听,我们喜欢我们现在所处的趋势,而且我们不必在忠诚度上踩到金属",所以我们正在节省一些可能的未来日期,如果 我们需要。
John Ivankoe
That's great, and actually the next question was exactly on mix. As we fully lap three for $10, I mean is there any reason you to believe that mix isn't something like flat in fiscal' 20, you know just as we lap three for $10 and you know secondly, I mean we've talked about value and the possibility of maybe doing a little bit more with that.
Do you have an opportunity elsewhere in the menu for some of your higher income customers, maybe introduce some higher pricings or maybe more opportunity for trade up. We've obviously seen other brands that have given opportunity for trade-up that have actually been surprised at the success of that. So where are we thinking in mix for fiscal '20 in terms of where you'd like to live?
这很好,实际上下一个问题恰好是混合。 当我们以10美元的价格完成第三圈时,我的意思是你有任何理由相信在20财年,混合不是那么平坦,你知道就像我们以10美元的价格获得三分而你知道第二,我的意思是我们已经谈过了 关于价值和可能做多一点的可能性。
您是否有机会在菜单的其他地方为您的一些高收入客户提供机会,可能会引入更高的价格或更多的交易机会。 我们显然已经看到其他品牌有机会进行换购,但实际上对这一成功感到惊讶。 那么,就你想住的地方而言,我们在哪里考虑20财年的混合?
怀曼罗伯茨
Yeah, I think you kind of hit it John. We are doing the same thing, right. We are going to address the different segments of the audience and our guests with appropriate. So we will probably continue to put three for $10 out there with some innovations, some target marketing to those guest and value oriented families and those folks that are really kind of more focused on that aspect of it, but we're also going to have messaging and offers that appeal kind of on the other end of the menu if you will from a quality perspective in terms of bigger portions and maybe more abundant, and then we've got this whole delivery channel that's got a whole different mix associated with it.
So we are looking at the various guest segments and going to put offerings out there that are we think appropriate and compelling for each of those, and that drives the business.
Hello! Are you there?
是的,我觉得你有点像约翰。 我们正在做同样的事情,对吧。 我们将以适当的方式解决观众和客人的不同部分。 因此,我们可能会继续以10美元的价格推出三款产品,其中包括一些创新产品,一些针对客户和价值导向家庭的营销目标,以及那些真正更专注于这方面的人,但我们也将拥有 如果你从质量的角度来看更大的部分并且可能更丰富,那么在菜单的另一端有吸引力的消息和提供,然后我们就有了整个交付渠道,它有一个与之相关的完全不同的组合。
因此,我们正在考虑各个客户群,并将我们认为合适的产品放在那里,并为每个客户提供引人注目的产品,从而推动业务发展。
你好! 你在那里吗?
乔·泰勒
Holly, is there a next question.
霍莉,还有下一个问题。
会议主持员
Your next question is coming from Stephen Anderson. Please announce your affiliation, then pose your question.
你的下一个问题来自斯蒂芬安德森。 请宣布您的从属关系,然后提出您的问题。
斯蒂芬安德森
Yes, from Maxim Group. One name hasn't been discussed on this call has been Maggiano's. I just wanted to ask, you know you're not looking for any new unit growth there. I just wanted to see like what you're planning to do to drive top-line there and I just wanted to hear more, what you have going on with delivery as well?
是的,来自Maxim Group。 Maggiano的一个名字还没有被讨论过。 我只想问,你知道你不是在寻找新的单位增长。 我只是想看看你打算做什么来推动那里的顶线,我只是想听到更多,你还有什么交付?
怀曼罗伯茨
Okay Stephen, well let me just talk about Maggiano. So Maggiano's had a good year, you know they ended the year with positive comp sales. It was a year with you know New Year, and so Kelly Baltes comes in and he is really now focused this year on how to grow organically at Maggiano's, both within the four walls of the existing restaurants and then we're also very excited about some of the ideas about how we can take Maggiano's to new locations, both traditional and non-traditional.
This year we opened our first airport location Maggiano's and it's done extremely well. There's a lot of energy around that brand. It's such a powerful brand, so kind of the love by its guests that we continue to just have a lot of excitement about the potential for Maggiano's to continue to grow, and this team is working on initiatives, both again from a perspective of how to grow inside the four walls of the restaurants we have today, but also where we can take it to get the brand spread out, because we have 53 locations, tons of wide space for Maggiano's.
好的斯蒂芬,让我来谈谈马吉亚诺。因此Maggiano有一个美好的一年,你知道他们今年结束了积极的销售。这是一年,你知道新年,所以凯利巴尔特斯进来,他现在真的专注于如何在现有餐厅的四面墙内的Maggiano有机成长,然后我们也非常兴奋关于我们如何将Maggiano带到新地点的一些想法,无论是传统的还是非传统的。
今年我们开设了第一个机场位置Maggiano's,它做得非常好。这个品牌有很多能量。这是一个如此强大的品牌,所以客人的喜爱,我们继续对Maggiano继续发展的潜力感到非常兴奋,而且这个团队正在致力于倡议,这两个方面都是从如何我们今天在餐厅的四面墙内生长,也是我们可以用它来推广品牌的地方,因为我们有53个地点,为Maggiano的广阔空间。
斯蒂芬安德森
Great, thanks.
十分感谢。
会议主持员
Your next question for today is coming from Eric Gonzalez. Please announce your affiliation, then pose your question.
你今天的下一个问题来自Eric Gonzalez。 请宣布您的从属关系,然后提出您的问题。
Eric Gonzalez
Hi thanks, its KeyBanc. Just two quick ones here. If you can go back to the ERJ acquisition and the margin guidance, can you maybe talk about what the margin impact is from ERJ and then separately, you know with the 3.3% price that you had this quarter, can you talk about when that is expected to normalize in fiscal '20 and what the pricing impact was in the quarter-to-date comp if you will. Thanks.
嗨,谢谢它的KeyBanc。 这里只有两个快速的。 如果你可以回到ERJ收购和保证金指引,你可以谈谈ERJ的保证金影响,然后另外,你知道本季度你有3.3%的价格,你能谈谈什么时候这个 预计会在20财年实现正常化,如果你愿意的话,价格影响在季度至今的比较中。 谢谢。
怀曼罗伯茨
Eric, I missed the last piece of that, but the ERJ margin actually, as ERJ right now, again we do need to close the acquisition and you know get a little bit more in the weeks on a day-to-day basis, but we are looking at it from actually a fairly neutral margin perspective.
From a four walls operating perspective they do run margins a little bit behind us, not radically different. You know some of that is based on the states that they are in, on the cost dynamics of the states, but they are slightly below, but right in line with what we would have expected to see their.
But you also have a ROM impact, because in essence is some of the reversal of what you saw last year with the change in accounting standards. So we're there, marketing contributions ended up you know being moved over on to the other revenue, franchise and other revenue side of the equation not impacting ROM, because now they're coming back into the company's sales side of the equation, the support for marketing that will emanate from the 116 restaurants, will actually flow through ROM and have a neutral effect due to that year-over-year, you know that change in presentation.
So all-in-all, it's a – you know as we bring them on board we are expecting a fairly neutral overall impact on the ROM line.
埃里克,我错过了最后一部分,但ERJ边际实际上,正如ERJ现在一样,我们确实需要关闭收购,你知道在日常工作中得到更多一点,但是我们从实际上相当中立的边缘视角来看待它。
从四面墙操作的角度来看,它们的利润略微落后于我们,并没有根本不同。你知道其中一些是基于它们所处的状态,关于各州的成本动态,但是它们略低于它们,但是与我们期望看到的状态一致。
但是你也有ROM的影响,因为从本质上来说,这是你去年看到的会计标准变化的一些逆转。所以我们在那里,营销捐款结束了你知道被转移到其他收入,特许经营和其他收入方面而不影响ROM,因为现在他们又回到了公司的销售方面,对来自116家餐厅的营销支持,实际上将通过ROM流动,并且由于年同比具有中性效应,您知道演示文稿的变化。
总而言之,它是一个 - 你知道,当我们把它们带到船上时,我们期待对ROM线产生相当中性的整体影响。
Eric Gonzalez
The second question was just related to the comp and how the pricing impact is expected to roll-off given that you had a higher level of pricing in the fourth quarter than your target range? Just wondering when that's expected to normalize and has that had any impact on the quarter-to-date comp?
第二个问题只是因为你在第四季度的定价水平比你的目标范围更高,因此预计定价影响将如何推出? 只是想知道什么时候预计会正常化,并且这对季度迄今为止的比赛有什么影响?
怀曼罗伯茨
Yeah, I think you'll see it normalized over the first couple quarters. Again it's, that is the timing aspect of when you take price versus when other price rolls off. So as you kind of move through, it will come down and probably be still a little bit above that target range in this quarter and then you know normalize more as we get into the second quarter.
是的,我认为你会看到它在前几个季度正常化。 再说一次,这就是你拿价格与其他价格下跌时的时间方面。 因此,当你进入第二季度时,它会逐渐降低,并且可能会在本季度仍然略高于目标范围,然后你知道更多的正常化。
Eric Gonzalez
Thanks.
谢谢。
会议主持员
Your next question for today is coming from David Palmer. Please announce your affiliation, then pose your question.
你今天的下一个问题来自David Palmer。 请宣布您的从属关系,然后提出您的问题。
大卫帕尔默
Thanks, Evercore ISI. Just with regard to your comp for this fiscal '20. I would imagine that people are wrestling with the big three, which would be the industry comp and how you are going to lap the three for $10 and the incrementality of delivery, maybe you have another big variable in there, but on the industry comp front, I think there would be investor concern that the comparisons look about a point tougher in the coming quarters and then of course there's concerns about the economy. So could you perhaps talk about what your industry same-store sales space expectation is for your guidance?
谢谢,Evercore ISI。 关于你20年财政年度的补偿。 我认为人们正在与三巨头摔跤,这将是行业竞争对手以及如何以10美元的价格获得3美元和交付的增量,也许你还有另外一个很大的变数,但是在行业竞争方面 ,我认为投资者会担心这些比较看起来在未来几个季度更加艰难,当然还有对经济的担忧。 您也许可以谈谈您的行业同店销售空间期望对您的指导意味着什么?
乔·泰勒
David, well hi, and again we don't give specifics on some of those drivers, but we do start with a negative believe around the industry. You know clearly over the course last six months to nine months we've seen some volatilities up and down, so you know that we expect that will probably continue to go forward. But again we think we've developed a based business and incremental drivers that work in all of those economic environments.
So again, we continue to currently drive through which you have all talked about from an industry perspective, recently in a positive four. Particularly as we start to see the impacts of delivery come in.
But you know reiterating some of Wyman's is, we are comfortable at looking at the multiple levels, and as we build that comp, it's built off a very specific insight and confidence we have around what we can control in moving that comp forward. So delivery to go, value, you know driving the base business from a CRM perspective are all levers that come into play and we think can drive through you know a variety of economic conditions.
大卫,好吧,我们再也没有详细介绍其中的一些驱动因素,但我们的确从一个负面的信念开始。你清楚地了解过去六个月到九个月的过程中我们已经看到一些波动性上下波动,所以你知道我们预计这可能会继续向前发展。但我们再次认为,我们已经开发了一种基于业务的增量驱动因素,可以在所有这些经济环境中发挥作用。
因此,我们继续目前继续推动您从行业角度谈论所有这些,最近是积极的四个。特别是当我们开始看到交付的影响进入时。
但你知道重申Wyman的一些观点,我们很乐意看到多个级别,而且当我们构建这个组合时,它建立了一个非常具体的洞察力和信心,我们围绕着我们可以控制的向前推进这个组合。因此,交付去,有价值,你知道从CRM角度推动基础业务是所有杠杆发挥作用,我们认为可以通过你了解各种经济条件。
大卫帕尔默
I guess the other two major things that I mentioned in that three for $10, you are now some weeks into lapping the second phase of that from last year, and delivery as you mentioned, that's been in place for a couple months now. So if those are maybe the other big two in terms of variables, it's fair to say that you have pretty good visibility on those two and that means you – that really the big variable from here is whether are those things paid as helpers or perhaps three for $10 becomes more difficult, or if this industry comp just falls apart later in the fiscal year?
我想我在这三个10美元中提到的其他两件大事,你现在已经有几个星期从去年开始进入第二阶段了,如你所说的那样交付,现在已经存在了几个月了。 因此,如果这些可能是变量方面的另外两个,那么可以公平地说,你对这两个人有很好的可见性,这意味着你 - 这里真正的重要变量是这些东西是作为帮助者支付还是三个 10美元变得更加困难,或者如果这个行业组合在本财政年度晚些时候崩溃了?
怀曼罗伯茨
Yeah, I think you've got it David. I mean we are sitting here today, seven weeks into the year and we have wrapped on three for $10 for quite a while now and we've got a couple months of delivery under us and our operators are executing at a high level, and we are excited about some other things we have to still kind of bring forward.
So that's why we gave the guidance we gave. Now you know the industry has seen a couple of soft spot, specifically April and July are not great months for the category. But we continue to weather through and we're confident that we will continue to be able to do that, and we are excited about the things that we're bringing forward. So that's kind of where we're at.
是的,我想你已经得到了大卫。 我的意思是我们今天坐在这里,一年中有七个星期,我们现在已经花了10美元买了三个,现在我们已经有了几个月的交货时间,我们的操作员正处于高水平,我们 对于我们必须提出的其他一些事情感到兴奋。
这就是我们给出指导的原因。 现在你知道这个行业已经看到了几个情有独钟,特别是4月和7月这个类别并不是很好的月份。 但我们会继续坚持下去,我们相信我们将继续这样做,我们对我们提出的事情感到兴奋。 这就是我们所处的位置。
乔·泰勒
Hey David, you know one thing that's interesting about the discussion around lapping three for $10 is I think that there is a belief in that discussion that that's a promotional lap. What we view it as you know a core value platform that we have, you know well over 10 years' experience on how to manage that and bring that forward. They have the ability to grow. We've seen it, we've done, we expect that as we move forward. We have confidence in the incrementally we can bring out of a of a value platform and how we can lean into those guests as I've mentioned before.
We see increased frequency come out of that, which we would expect to continue to pick up as we move forward. So we don't think of it maybe in the same vein that I think underlines that question as being a lap of promotional activity. It's a solid base business that we can grow as we move forward.
嘿大卫,你知道有一件事关于以10美元拍3张的讨论是有意思的,我认为这个讨论认为这是一个促销圈。 我们认为,当您了解我们拥有的核心价值平台时,您知道如何管理并实现这一目标的超过10年的经验。 他们有成长的能力。 我们已经看到了,我们已经完成了,我们期待着我们向前迈进。 我们有信心逐步实现一个价值平台,以及我们如何像以前提到的那样倾向于那些客人。
我们看到更多的频率出现,我们预计随着我们向前发展,这种情况会继续增加。 因此,我们认为这可能并不像我认为的那样强调这个问题是一个促销活动。 这是一个坚实的基础业务,我们可以在前进的过程中发展壮大。
大卫帕尔默
Thank you.
谢谢。
怀曼罗伯茨
Thanks David.
谢谢大卫。
会议主持员
Your next question is coming from John Glass. Please announce your affiliation and pose your question.
你的下一个问题来自John Glass。 请宣布您的从属关系并提出您的问题。
约翰·格拉斯
Hi, it's Morgan Stanley. I wonder if you could talk about labor for a moment. I think it was more favorable versus our view at least on your labor ratios and you cited a few things, including managerial labor. I think that's part of your certified shift leader program. Where are we on that journey? Is this accelerating at this moment or – and how many quarters you have to go before it's lapped or is it not that very concert to think about it. What else within the labor line may have been offsetting that wasn't you know structural, in other words no healthcare or whatever with that one-time benefit etcetera.
嗨,这是摩根士丹利。 我想知道你是否可以谈谈劳动力。 我认为这比我们至少对你的劳动力比率更有利,你引用了一些东西,包括管理劳工。 我认为这是您认证的轮班领导计划的一部分。 那个旅程我们在哪里? 这是在这个时刻加速还是 - 以及在它被重叠之前你需要走多少个季度,或者考虑它不是那么好的音乐会。 劳动力市场中的其他任何东西可能已经抵消了你不知道的结构,换句话说,没有医疗保健或其他一次性利益等等。
怀曼罗伯茨
Let me talk about it.
我来谈谈吧。
乔·泰勒
Yeah.
是啊。
怀曼罗伯茨
From a CFL standpoint that certified shift leader program we're getting close to kind of the target, which means from, again we just talked about laps, so which means we still have a lot of potential favorability in the first half of this year for that program before we get kind of full up to full up. But you know in the next couple of quarters we should be fully certified if you will with all of our shift leaders kind of out there at the target levels that we want them to be at, and that program is providing…
Really, what it's done beyond you know the financial impact, it really has changed our belief about where do we develop and recruit new leaders and we went from significantly external recruits to now mostly internal recruits and what that has also done is its proven to be much more effective.
The turnover is lower, the results from all of our guests' metrics are better and now we have a career path for key members that start at our level to move into management and then move their way all the way up through the operational ranks to some really nice career options. So we kind of really love the program and it's probably about half way fully rolled if you will, if you think about this year.
从CFL的角度来看,经过认证的轮班领导者计划我们已接近目标,这意味着,我们再次讨论了圈数,这意味着我们在今年上半年仍然有很多潜在的好感度。在我们充分满足之前,该计划。但是你知道在接下来的几个季度里我们应该得到充分的认证,如果你们愿意让我们所有的班组长在我们希望他们达到的目标水平,并且该计划正在提供......
真的,除了你知道财务影响之外它做了什么,它确实改变了我们对于我们在哪里开发和招募新领导者的信念,我们从显着的外部招聘人员到现在大部分是内部招聘人员,而且他们所做的事情也证明了更有效。
营业额较低,我们所有客人的指标的结果都更好,现在我们有一个关键成员的职业道路,从我们的水平开始进入管理层,然后一直向上移动到操作队伍到一些非常好的职业选择。所以我们真的很喜欢这个项目,如果你想的话,如果你愿意的话,这可能大概已经完成了一半。
乔·泰勒
Yeah John, I think as I mentioned, besides certified shift leader we saw a year-over-year benefit from the employee health experience, the expenses related to that. You know going forward we continue to feel that that's an inflationary market. You know we build that into our thought process, the current guidance and now we are again continuing the work programs and wellness opportunities to try and manage and mitigate through that.
It is an expense that you do see some volatility in because it's based now you know significantly on that, in the quarter experience as they develop, so you know so that was definitely one of the other items I cited in there.
是的约翰,我想,正如我所提到的,除了经过认证的班长,我们还看到了员工健康经验带来的同比收益,与此相关的费用。 你知道未来我们会继续认为这是一个通胀市场。 您知道我们将这一点纳入我们的思维过程,当前的指导,现在我们再次继续工作计划和健康机会,尝试通过它来管理和缓解。
这是一项费用,你确实看到了一些波动性,因为它现在基于你的知识,在他们开发的季度体验中,所以你知道这绝对是我在那里引用的其他项目之一。
约翰·格拉斯
Okay, and then Joe just following up on your free cash flow guidance. What is the use of the free cash? What are your assumptions built into the guidance on buyback, you know maybe just in a dollar sense. How much leverage or how much deleveraging? What do you expect to get on your balance sheet from a target leverage perspective during fiscal 2020? Thanks.
好的,然后乔只是跟进你的自由现金流指导。 自由现金有什么用? 你在回购指南中的假设是什么,你知道可能只是在美元意义上。 多少杠杆或多少去杠杆化? 从2020年财政年度的目标杠杆角度来看,您对资产负债表的期望是什么? 谢谢。
怀曼罗伯茨
Yeah John, we don't typically give a dollar amount. Again, we do anticipate being in the buyback market this year. Obviously we have the acquisition to complete here in the short run. That will be financed in the short run under the revolver.
We're going to – we will return over the course of the year, by year end to that right around four times level that we ended the fiscal year, so year-over-year and we should be relatively similar from a debt leverage perspective.
We will use obviously the free cash flow from a dividend payout scenario as we kind of move from when we just approved the dividend, which is part of the press release you saw there and we'll continue to use that and then the rest will be available for share purchase. So we will be back in the market as it moves throughout the year.
是啊约翰,我们通常不给一美元金额。 同样,我们确实预计今年将进入回购市场。 显然,我们在短期内完成了收购。 这将由左轮手枪在短期内资助。
我们将 - 我们将在一年中回归,到年底时我们将在财政年度结束时达到四倍左右,因此我们应该从债务杠杆的角度来看相对相似。
我们将明显使用股息支付方案中的自由现金流,因为我们刚刚批准了股息,这是您在那里看到的新闻稿的一部分,我们将继续使用它,然后其余的将是 可用于分享购买。 所以我们将在全年都回归市场。
会议主持员
Thank you. Your next question is coming from Andrew Strelzik. Please announce your affiliation then pose your question.
谢谢。 你的下一个问题来自Andrew Strelzik。 请宣布您的联盟,然后提出您的问题。
Andrew Strelzik
Alright, thank you very much, BMO. I'm curious how you're expecting a delivery business to interact with To Go. You know was it your experience that those are different customers. What are seeing so far given that To Go has been such a nice contributor to comps?
好的,非常感谢,BMO。 我很好奇你是如何期待一个交付业务与To Go互动的。 您知道那些是不同客户的经验。 到目前为止看到To To一直是comps的一个很好的贡献者?
怀曼罗伯茨
Yeah, I think there are significantly different today, especially because most of the delivery is coming through DoorDash's marketing channels right, so there's a very little crossover and the future you know will be pushing some initiatives that may have more direct relationship or more direct contact with our guests that we know are our current guests and so we may see some tradeoffs there, but we think the tradeoffs are going to be well worth it and we'll monitor that as we go forward, but right now we like the incrementality that we've seen, both in tests…
And you know it's funny we introduced this DoorDash's partnership, but it comes after over two years of testing delivery with all of the big players and over an extended period of time from multiple different channels. So I feel like we – the team has done a great job setting ourselves and our operators up for success with delivery. We've got the right model, we've got the right partner and we're excited about its ability to grow the business and not cannibalize at a level that has us too concerned.
是的,我认为今天有很大的不同,特别是因为大部分交付是通过DoorDash的营销渠道来实现的,所以只有很少的交叉,你所知道的未来会推动一些可能有更直接关系或更直接接触的举措与我们的客人,我们知道的是我们现在的客人,所以我们可能会在那里看到一些权衡,但我们认为这些权衡将是非常值得的,我们将继续监控这一点,但现在我们喜欢增量我们已经看到了,在测试中......
而且你知道我们介绍这个DoorDash的合作伙伴关系很有趣,但它是经过两年多的测试,与所有大型玩家一起测试并且在很长一段时间内从多个不同的渠道进行测试。所以我觉得我们 - 团队做得很好,让我们自己和运营商在交付方面取得成功。我们拥有合适的模式,我们拥有合适的合作伙伴,我们对其发展业务的能力感到兴奋,而不是在我们过于关注的水平上蚕食。
Andrew Strelzik
And then on the My Chili's rewards program, your just over 12 months post the relaunch there. Could you kind of take a step back and give us your assessment of how that's gone? Are you happy with the sign ups, the deal constructs? How do you plan to leverage the data incrementally going forward now that you have a little bit of hindsight on the program?
然后在My Chili的奖励计划中,你刚刚在那里重新启动了12个月。 你能退后一步,给我们评估一下它是如何消失的吗? 你对注册,交易结构感到满意吗? 既然您对该计划有一点后见之明,那么您打算如何逐步利用这些数据呢?
怀曼罗伯茨
Now we're extremely happy with the work that's been done to build My Chili's rewards. The level of engagement with our guests in that program is fantastic. It continues to be a real strong element to our marketing program and continuing to drive traffic.
We are able to flex in and out of that program with the additional offers, but the base offer is in our mix now and is manageable, so we like all the things about it and we're just getting smarter and smarter. It seems just now with more and more information, more and more data point, the ability to you know bring in machine learning and some artificial intelligence to help us better understand exactly what each of those guests would like to motivate them more to come into the restaurant is there and the team's using it and we'll just, we'll continue to kind of move forward to grow that aspect of the marketing program as we look forward to F'20.
现在,我们对建立My Chili奖励所做的工作非常满意。 与我们的客人在该计划中的接触程度非常好。 它仍然是我们营销计划的一个真正强大的元素,并继续推动交通。
我们能够通过额外的优惠灵活地进出该计划,但基本优惠现在是我们的混合,并且是可管理的,所以我们喜欢它的所有事情,我们只是变得更聪明,更聪明。 现在似乎越来越多的信息,越来越多的数据点,你知道引入机器学习和一些人工智能的能力,以帮助我们更好地理解每个客人想要激励他们更多的进入 餐厅在那里,团队正在使用它,我们只是,我们将继续前进,以期在F'20期待发展营销计划的这一方面。
Andrew Strelzik
Great, thank you very much. The next question for today is coming from Dennis Geiger. Please announce your affiliation, then pose your question.
太好了,非常感谢你。 今天的下一个问题来自Dennis Geiger。 请宣布您的从属关系,然后提出您的问题。
Dennis Geiger
Thanks, its UBS. Just another one on your margin guidance beyond what you've already mentioned. Just wondering if you could talk a bit more about how to think about the impact from the different efficiencies that you have looking into this year. This year's sale program, I think you covered it pretty well, but also just on technology, marketing efficiency, as well as any kind of year-over-year tailwinds relative to a little bit of a rebase this year.
And the just the last piece of that, if there's any thought with an update to what kind of comparables you are thinking about to kind of hold margins flat if you care to address that today. Thanks.
谢谢,它的瑞银。 除了你已经提到的之外,你的保证金指引还有另外一个。 只是想知道你是否可以谈谈如何考虑今年你所考虑的不同效率的影响。 今年的销售计划,我认为你很好,但也只是在技术,营销效率,以及相对于今年的一点点变化的任何一年的顺风。
而最后一部分,如果有任何想法更新你正在考虑什么样的可比性,如果你今天要解决这个问题,那就是保持利润率。 谢谢。
怀曼罗伯茨
Go ahead John.
继续约翰。
A - Joe Taylor
Again, we do think there's continued opportunities to work at efficiencies around margins. I think alignments talked a little bit about the marketing aspects, the continued move we have to the digital side of the equation, which has efficiency to it, but it's also a more effective pace.
Sales leverage is a big piece of the equation. We've been seeing sales leverage move through the margins for the last couple of quarters. I think now as some of the other aspects, as we lap through sale leaseback, accounting changes, thinking of that you're probably getting – you're seeing it a little more directly, so that's obviously a piece of the equation.
There's variability that's builds into our margins from an incentive compensation standpoint on both restaurant operating margin and G&A and that's the manager bonuses and profit sharing piece of the equations that flexed with the business. So it's something that maybe will not be as appreciated as much as we look at it, so again if performance is there, because we set these to targets in your guidance.
The performance is there, we will pay out under those programs, you know close to or at above the targets. If performance is not there and it's top line and flow through performance and guests' metrics, it all combines into that. You'll see some below target pay-outs which protect the margins to that extent and you'll see that both in the restaurant operating margin and the G&A side of the equation. So there's a flex point in there that I think may not be quite as appreciated.
So again, we continue to operate the business at a high level. Managers are looking for those efficiencies. We're making sure we're taking care of the restaurants, disciplines around R&M spend, things of those nature that can get away from us if you're not careful and if you don't have the systems in place which JRC spends a lot of time and effort in making sure that the systems are in place to help guiding and control those spends.
同样,我们确实认为仍有机会以提高利润率的方式开展工作。我认为一致性谈论了营销方面,我们对方程式数字方面的持续改变,这对它有效,但它也是一个更有效的步伐。
销售杠杆是这个等式的重要组成部分。在过去的几个季度里,我们一直看到销售杠杆在利润率上移动。我认为现在作为其他一些方面,当我们通过销售回租,会计变更,考虑你可能会得到 - 你更直接地看到它,所以这显然是一个等式。
从餐厅运营利润率和G&A的激励薪酬角度来看,这种差异可以构建到我们的利润中,这是与业务相关的经理奖金和利润分享方面。所以它可能不会像我们看到它那样受到重视,所以如果有性能,那么,因为我们将这些设置为您指导中的目标。
表现就在那里,我们将根据这些计划支付,你知道接近或高于目标。如果性能不存在并且它是顶线并且流过性能和客户的指标,那么这一切都结合在一起。您会看到一些低于目标的支出,这可以保护边际到这个程度,您将看到餐厅运营利润率和G&A方面。所以我认为可能不太受欢迎。
因此,我们再次继续高水平运营业务。经理们正在寻找这些效率。我们确保我们正在照顾餐馆,有关R&M支出的纪律,如果你不小心,如果你没有JRC花费的系统那些可以远离我们的那些性质的东西确保系统到位以帮助指导和控制这些花费的大量时间和精力。
怀曼罗伯茨
And i just would add, I think you know again if you just think about last year in relationship to this year, the introduction and the three for $10 in the platform, right now it had some impact on the mix and the margins fully anticipated and kind of where we want to be, but we won't have that kind of margin challenge as we move forward. So our pricing and our merchandising and the things we do to kind of lift-check and help margins will flow through at a much higher rate and that'll help as well.
我只想补充一点,我想你再次知道,如果你只考虑去年与今年的关系,引入和三个10美元的平台,现在它对混合和利润充分预期和 我们希望成为什么样的人,但随着我们的前进,我们不会有这种保证金挑战。 因此,我们的定价和我们的商品推销以及我们采取的提升检查和帮助保证金的方式将以更高的速度流通,这也将有所帮助。
Dennis Geiger
Thank you.
谢谢。
怀曼罗伯茨
Yeah.
是啊。
会议主持员
The next question is coming from Jon Tower, please announce your affiliation, then pose your question.
接下来的问题来自Jon Tower,请宣布您的联盟,然后提出您的问题。
乔恩塔
Great! Wells Fargo. Thanks for talking the questions. Just pretty much two clarifications. First, Joe on the comment about first quarter earnings being down $0.05 to $0.08 year-over-year, are you talking about off of the $0.47 base from last year, and then secondly Wyman, I think you mentioned earlier in the call, developing plans for the 116 acquired stores, including the potential to invest in the store base. On that potential investment, are you speaking about potential margin investment or potential CapEx and if so, are either of those captured in your fiscal '20 guidance? Thanks.
非常好! 富国银行。 谢谢你说的问题。 只是两个澄清。 首先,Joe关于第一季度收益同比下降0.05美元至0.08美元的评论,你是在谈论去年的0.47美元基数,其次是Wyman,我想你之前在电话会议中提到过,制定计划 对于116家收购的商店,包括有可能在商店基地投资。 关于这种潜在的投资,您是在谈论潜在的保证金投资还是潜在的资本支出(如果是这样),是否属于您的20财年指引中的哪一个? 谢谢。
乔·泰勒
The first quick answer, yes, that's off the adjusted $0.47 from last year.
第一个快速回答,是的,这比去年调整后的0.47美元。
怀曼罗伯茨
Okay, so with regard to the acquisition, yeah we think there's similar to the acquisition we made a few years ago of a franchise partner. I think there's some opportunity both with the remodel program that we've got now, two cycles on, some of these restaurants haven't experienced. So we know there's power in that program. So where they fall into that, you know Joe mentioned in his comments that we are going to continue our reimage program, where these new restaurant fall into that cycle, and then we may move some of them up to the front a little more.
And then there are some technology investments, as well as some other investments that will make that, you know we know have shown proven results in our company owned restaurants that we are very excited about bringing to the restaurant.
These restaurants have been well run. I don't want to give the impression that they're not great restaurants; they are great restaurants. It's a great franchise partner, you know Junior Bridgeman, you couldn't have had a better franchise partner than Junior. So they've chosen to kind of move in a different direction to their company and we were just excited to get the opportunity to bring 116 Chili's back into the company owned, because it really fits our strategy around scale, we believe in this market and this environment right now scale, it's powerful and you can bring so much more to the restaurants when you can leverage these investments in technology across the broader base for example.
So that's what we're talking about, they are in the numbers. You know we factored those in and this is going to be a surprise in the third or fourth quarter with, "oh! We need some more capital to go do this," but we are excited about bringing those restaurants in.
好的,关于此次收购,是的,我们认为这与几年前我们对特许经营合作伙伴的收购类似。我认为我们现在已经有了改造计划的机会,两个周期,其中一些餐厅没有经历过。所以我们知道该计划的力量。因此,他们知道Joe在他的评论中提到我们将继续我们的reimage计划,这些新餐厅将进入那个周期,然后我们可能会将其中一些更多地移到前面。
然后有一些技术投资,以及其他一些投资,你知道我们知道已经在我们公司拥有的餐厅展示了可靠的结果,我们很高兴带到餐厅。
这些餐厅运行良好。我不想给人的印象是他们不是很棒的餐厅;他们是很棒的餐馆。这是一个伟大的特许经营合作伙伴,你知道Junior Bridgeman,你不可能拥有比Junior更好的特许经营合作伙伴。所以他们选择向他们的公司采取不同的方向,我们很高兴有机会将116 Chili带回公司所有,因为它真的符合我们的规模战略,我们相信这个市场和这个环境现在正在扩展,它是强大的,你可以为餐馆带来更多的东西,例如你可以在更广泛的基础上利用这些技术投资。
这就是我们所说的,它们就是数字。你知道我们考虑到了这些因素,这对于第三季度或第四季度来说会是一个惊喜,"哦!我们需要更多的资金才能做到这一点,"但我们很高兴将这些餐厅带进去。
怀曼罗伯茨
Thanks Jon. Holly, I think we have time for a couple more questions as we're come up against 10 o'clock.
谢谢乔恩。 霍莉,我认为我们有时间再提出几个问题,因为我们已经迎来了10点钟。
会议主持员
The next question is coming from Nicole Miller. Please announce your affiliation, then pose your question.
接下来的问题来自妮可米勒。 请宣布您的从属关系,然后提出您的问题。
妮可米勒
Piper Jaffray. Thank you, good morning. On that last question, could you talk a little bit more specifically about the CapEx buckets for this year? I imagine like you just said, the big ones are remodeled technology and then also maintenance. Just kind of compare and contrast with the year just ended, what might be going up. Can't imagine they are even more necessarily going down. Thanks.
Piper Jaffray。 谢谢,早上好。 关于最后一个问题,您能否更具体地谈谈今年的资本支出? 我想你刚刚说过,大的是改造技术,然后是维护。 只是与刚刚结束的年份进行比较和对比,可能会有什么变化。 无法想象他们更有必要走下坡路。 谢谢。
乔·泰勒
The same big buckets are in place, I think for 2020 as opposed to '19. We do have a little bit larger spend targeted for a new restaurant development. Again we think we have the – with the new prototype coming to the market, we think we have incremental opportunity to increase capacity and nothing you know radically different than in the past, but we'll start to take that up a notch or two.
The reimage program is continuing along, you know pretty much at the established level. I think the overall spend for reimage '20 versus '19, it's actually probably going to be down a little bit. We've been able to reengineer as we move through that program, some of the cost dynamics of it, so it's still getting the same positive response to it.
We just want to be able to be as efficient as we can. And again, the R&M spend and the IT spend continuing along at those levels that we've talked about on a combined basis, those two buckets are typically in that $60 million to $70 million range, which we think is necessary to keep the condition of the fleet as it should be and also you know continue to move the technology basket forward, so those are the big things.
One thing that falls out of the equation is the CapEx accounting that was associated with the new headquarters building. Which was part of the '19 bucket is not in the '20 bucket since we've already done that and moved in and incorporated in that is some expectation around spend for ERJ that fits into those buckets I've just talked to you about.
So again, we are in that 140 to 150 range, you know in accomplishing all those programs as we kind of go forward.
同样的大桶已经到位,我认为2020年与19年相反。我们确实有一点点用于新餐厅开发的花费。我们再一次认为,随着新原型车进入市场,我们认为我们有增加产能的机会,而且你所知道的事情与过去完全不同,但我们会开始将其提升一两个档次。
reimage程序正在继续,你已经知道了已经确定的水平。我认为reimage '20与'19'的总体支出,实际上可能会有所下降。当我们通过该计划时,我们已经能够重新设计它,它的一些成本动态,所以它仍然得到相同的积极响应。
我们只希望能够尽可能高效。再次,R&M花费和IT支出继续保持在我们已经谈到的那些水平上,这两个桶通常在6000万到7000万美元的范围内,我们认为这是保持条件的必要条件。应该是这样的车队,而且你知道继续向前推进技术篮子,所以这些都是大事。
不符合要求的一件事是与新总部大楼相关的资本支出会计。这是'19桶中的一部分不在'20桶中,因为我们已经完成了这项工作,并将其纳入并融入其中,这是对ERJ花费的一些期望,适合我刚刚与您谈过的那些桶。
再说一遍,我们处于140到150的范围内,你知道在完成所有这些程序时我们会向前发展。
妮可米勒
Very helpful, thank you. On the 116 units acquired, how have they been comping? Is it similar or higher or lower than your company owned system or if you want to compare it to the franchise system, I'm not sure what's best. And then help us think about when they do fall on the comp base going forward, why would they be higher or lower? Would they essentially comp in line? Thank you.
非常有帮助,谢谢。 在获得的116个单位中,他们是如何进行的? 它是否与您公司拥有的系统相似或更高或更低,或者如果您想将其与特许经营系统进行比较,我不确定什么是最好的。 然后帮助我们思考他们什么时候会落在comp基础上,他们为什么会更高或更低? 它们基本上是否符合要求? 谢谢。
乔·泰勒
One, and again just so we are clear, we're going to hold them as non-comp. So I'll talk a little about that, but I just want to make sure that people don't embed that into the thinking around the comp guidance we provided.
They have been positive comps over the course of really you know more than a year now. They have been kind of the low single digit, kind of in that range that you expect they drive the comp that you've seen of the franchise network, again the largest piece of that equation. So you know that was one of the things we've been pleased about in working with them as franchise partners and now understanding the restaurants that we will be taking as the momentum they've been building into those restaurants from a comp perspective.
一,又一次,我们很清楚,我们将把它们视为非comp。 所以我会稍微谈谈这一点,但我只想确保人们不会将其嵌入到我们提供的comp指导的思考中。
他们在一年多的时间里一直都是积极的努力。 它们是那种范围内的低位数,你希望它们能够推动你所见到的特许经营网络,同样是那个方程式中最大的一部分。 所以你知道这是我们作为特许经营合作伙伴与他们合作时我们一直很高兴的事情之一,现在我们将了解我们将要采取的餐厅作为他们从公司角度建立这些餐厅的动力。
妮可米勒
Thank you.
谢谢。
会议主持员
Your next question is coming from Sara Senatore. Please announce your affiliation, then pose your question.
你的下一个问题来自Sara Senatore。 请宣布您的从属关系,然后提出您的问题。
Sara Senatore
Hi, its Bernstein. I just, I wanted to ask a couple of quick follow-ups on the delivery business. You said it was accretive to margins. I just want to make sure I understand, and presumably that's because it's incremental as opposed to having sort of a similar margin profile as on-premise, unless you're able to sort of minimize the amount of labor associated with it in the store and in that way offset the delivery charges, the delivery fee.
So I guess that's the first, if you can just sort of clarify the accretive nature of it. Is it only accretive because its highly incremental and then also on the higher PPA, I know you said no three for $10. I was just a little surprised, because I would have thought you might get less attached, you know beverages and deserts and that kind of thing. So it sounds like though you are seeing that just higher check because you have bigger groups that are doing delivery, but also higher per person orders? Thanks.
嗨,它的伯恩斯坦。 我只是,我想问几个关于交付业务的快速跟进。 你说它增加了利润率。 我只是想确保理解,并且可能是因为它是增量的,而不是像内部部署一样具有类似的保证金配置文件,除非你能够最大限度地减少与商店中相关的劳动量和 以这种方式抵消了运费,运费。
所以我想这是第一次,如果你可以澄清它的增加性质。 它只是增加,因为它是高增量,然后也是更高的PPA,我知道你说10美元没有三个。 我只是有点惊讶,因为我原本以为你可能会减少依恋,你知道饮料和沙漠等等。 所以听起来好像你看到的只是更高的检查,因为你有更大的团体正在交付,但也更高的人均订单? 谢谢。
乔·泰勒
Yes, thanks Sara. It's definitely in our mind and these equations obviously you will analyze and watch an ongoing basis, but through the testing we've done and early on in the process, it is a profitable piece of business. And that starts with the deal that we negotiated, again you know kind of the base cost structure is in our minds the best in the industry and we're very comfortable with that commentary.
Incrementality plays a big role in it and we're seeing incrementality at very high levels, in excess of 80% and that's what we saw in our testing and that's what we are continuing to see as we roll it forward.
But it also has a lot – I mean there are a lot of costs. You fully allocate costs to answer the restaurant, the different channels. There are a lot of cost associated with in-a-restaurant dining that don't get applied you know when you are thinking about to go or delivery. So they each have a different cost attributes and we look at a fully allocated basis.
The mix piece of the equation and not having three for $10 and obviously helps in that regard too. Delivery place, you know frankly probably to a different target customer. The to go customer has a higher preference for value, which I think basically equates the fact that if I'm a value oriented guest looking for that stronger of an offer, just probably some willingness to get on it on a To Go basis.
I think playing deliveries is probably playing to a lesser value oriented customer, which we have significant numbers of and I think there's a lot of responsiveness to the ability to get that from a delivery and less sensitivity to maybe some of those charges to go with it. But it is a very profitable guest, you know driven by number different attributes now.
Now you watch that over time and the incrementality and shifts in the business will be a piece of the equation that you watch closely.
是的,谢谢莎拉。这绝对是我们的想法,这些方程式显然会分析和观察持续的基础,但通过我们已经完成的测试和早期的过程,它是一个有利可图的业务。从我们谈判达成的交易开始,您再次知道基础成本结构在我们看来是行业中最好的,我们对这个评论非常满意。
增量在其中发挥着重要作用,我们看到增量水平达到非常高的水平,超过80%,这就是我们在测试中看到的情况,而这正是我们在向前推进时所看到的。
但它也有很多 - 我的意思是有很多成本。你完全分配费用来回答餐厅,不同的渠道。餐厅用餐有很多费用,当您考虑去或送货时,这些费用不会被您知道。因此,他们每个人都有不同的成本属性,我们看一个完全分配的基础。
这个等式的混合部分并没有三个10美元,显然也有助于这方面。交货地点,坦率地说,可能是针对不同的目标客户。准客户对价值有更高的偏好,我认为这基本上等同于这样一个事实,即如果我是一个价值导向的客户,寻找更强大的报价,可能只是一些愿意在To To基础上获得它。
我认为播放交付可能是针对价值较低的客户,我们拥有大量的客户,我认为对于从交付中获得这一点的能力有很大的响应能力,并且可能对其中的某些费用不太敏感。但它是一个非常有利可图的客户,你知道现在由不同的属性驱动。
现在你随着时间的推移观察,业务的增量和变化将是你仔细观察的一个方程式。
怀曼罗伯茨
And marketing channel: You know again, we are just running though one marking channel right now, basically the DoorDash for delivery. So we'll see what happens as we open up additional channels and as we really start to market and partner more aggressively with them.
和营销渠道:你再次知道,我们现在正在运行一个标记渠道,基本上是送货的DoorDash。 因此,当我们开辟更多渠道时,我们会看到会发生什么,因为我们真正开始营销并与他们更积极地合作。
Sara Senatore
Thank you.
谢谢。
米卡洁具
One more question.
还有一个问题。
会议主持员
Your last question is coming from Jeffrey Bernstein. Please announce your affiliation, then pose your question.
你的最后一个问题来自杰弗里伯恩斯坦。 请宣布您的从属关系,然后提出您的问题。
杰弗里伯恩斯坦
Great! From Barclays, thanks very much. Just one question for me. Wyman you talked about being excited to bring in ERJ and how scale is powerful. Just wondering on the flip side obviously you are reducing your franchise mix. I recognize that you view yourselves as restaurant operators and prefer the company operating model.
I'm just wondering, is there demand from new or existing franchisees if you were interested in refranchising. Just wondering if you'd examine the implications of refranchising, which would seemingly help to insulate against the sales volatility you mentioned earlier and labor and potential commodity inflation. I'm just wondering, not that you are pursuing it now, but whether there's interest from existing or new franchisees and why you would not actually consider that going forward?
非常好! 来自巴克莱,非常感谢。 对我来说只是一个问题。 你曾经谈过怀曼很高兴引入ERJ以及规模如何强大。 只是想知道另一方面显然你正在减少你的特许经营组合。 我认识到您将自己视为餐馆经营者并更喜欢公司的运营模式。
我只是想知道,如果你有兴趣再加注,是否有新的或现有的特许经营商的需求。 只是想知道你是否考察了再加工的影响,这似乎有助于隔绝你前面提到的销售波动和劳动力和潜在的商品通胀。 我只是想知道,不是你现在正在追求它,而是现有的或新的特许经营者是否有兴趣以及为什么你不会真的考虑到这一点呢?
怀曼罗伯茨
Jeff, you know I think with the power of our brands, there's always interest and being part of that this business, it's a good model and it's a busy good business.
I think strategically we look at casual dining and you know we think that you know being an operator in casual dining at least to a large degree, you know whether it's 100% company owned or a significant portion of your restaurant's company owned is important. I think that, again bringing scale to the organization into the brand is powerful and when you when you end up franchised into two smaller units, it makes it difficult. Speed is important in this day and age and I think in our - we're able to move more quickly when we have a large restaurant base that are company owned.
So the strategic reasons that we like the company owned model as a predominant model for us, but that doesn't mean there aren't people interested in being part of the organization if we were to put the brand out at a franchised. We just strategically think it's a better model to be company owned predominantly.
And we love our franchise partners that are out there, and they also, because we are so embedded in the operations of the business, day-in and day-out not just driving top line sales, not just what promotions, but you know what's going on in the kitchens, what's going on with the service models that we have a partnership that I think is as deep as you can get. And its starts with you know, with all of us kind of focusing on the overall aspect of this business from the top line, all the way down to the bottom line.
杰夫,你知道我认为凭借我们品牌的力量,我们总是有兴趣并成为这项业务的一部分,这是一个很好的模式,这是一个忙碌的好生意。
我认为从策略上来说,我们会看休闲餐饮,你知道我们认为你至少在很大程度上是休闲餐饮的经营者,你知道它是100%公司所有还是你餐厅公司所拥有的很大一部分是重要的。我认为,再次将组织规模扩展到品牌中是有力的,当你最终获得特许经营两个较小的单位时,就会变得困难。速度在这个时代很重要,我想在我们这里 - 当我们拥有一个公司拥有的大型餐厅基地时,我们能够更快地行动。
因此,我们喜欢公司拥有模型作为我们的主要模式的战略原因,但这并不意味着如果我们要将品牌放在特许经营中,那么没有人有兴趣成为组织的一部分。我们只是从战略上认为它是一个更好的模式,主要是公司所有。
我们喜欢我们的特许经营合作伙伴,他们也是,因为我们深深扎根于业务运营中,日复一日地不仅仅是推动顶线销售,而不仅仅是促销,但你知道什么是继续在厨房里,我们与我们建立合作伙伴关系的服务模式正在发生什么,我认为这种合作伙伴关系的深度。从它开始就知道了,我们所有人都专注于这项业务的整体方面,从最高层,一直到底线。
杰弗里伯恩斯坦
Understood, thank you.
明白了,谢谢。
怀曼罗伯茨
Alright thanks Jeff.
好的,谢谢Jeff。
米卡洁具
Alright, thank you everyone, thanks for joining us today - we appreciate it, and we look to seeing many of you here in Dallas on Thursday for our Investor Day. Bye.
好的,谢谢大家,感谢今天加入我们 - 我们很感激,我们希望周四在达拉斯看到很多人参加投资者日活动。再见。
怀曼罗伯茨
Thanks everybody.
谢谢大家。
会议主持员
Thank you ladies and gentlemen. This does conclude today's conference call. You may disconnect your phone lines at this time and have a wonderful day!
谢谢女士们,先生们。 这确实结束了今天的电话会议。 您可以在此时断开电话线并度过美好的一天!
相关问题
互联网券商的港股、美股开户教程
如果您对美股 或者 港股也感兴趣, 或者想要了解如何开户, 可以加我wechat: xiaobei060537 , 同时也可以拉您进美股交流群哦。
最后的最后 祝大家都有一个美好的投资生活哦。
大家也可以关注【美股指南】公众号, 即可获得《小白投资美股指南(雪球「岛」系列)》电子书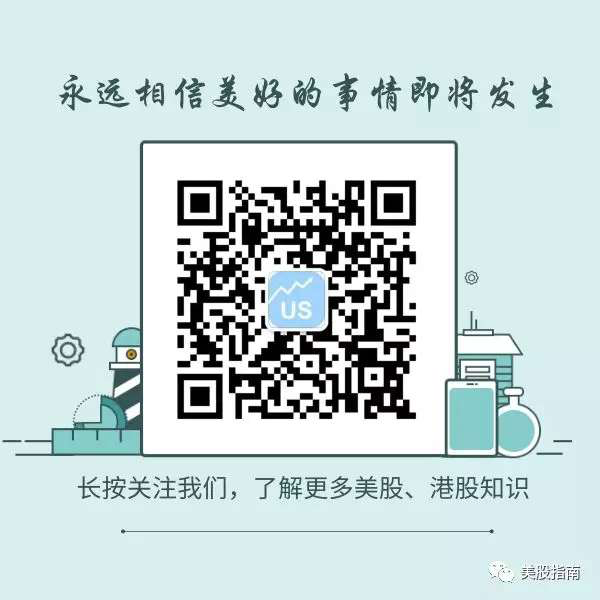 ---
写在最后
---
暂无回复。