HyreCar,Inc。(HYRE) 首席执行官 Joseph Furnari 在 2019年 第二季度业绩 - 收益电话会议记录
HyreCar, Inc. (NASDAQ:HYRE) Q2 2019 Earnings Conference Call August 14, 2019 5:00 PM ET
HyreCar,Inc。(纳斯达克股票代码:[HYRE])2019年第二季度收益电话会议2019年8月14日美国东部时间下午5:00
公司参与者
Joseph Furnari - CEO & Director
Robert Brogi - CFO
Joseph Furnari - 首席执行官兼董事
Robert Brogi - 首席财务官
电话会议参与者
Michael Grondahl - Northland Capital Markets
Jon Hickman - Ladenburg Thalmann & Co.
John Godin - Lake Street Capital Markets
Jack Aarde - Maxim Group
Howard Halpern - Taglich Brothers
迈克尔格隆达尔 - 北国资本市场
Jon Hickman - Ladenburg Thalmann&Co。
约翰戈丁 - 湖街资本市场
杰克阿尔德 - 马克西姆集团
Howard Halpern - Taglich Brothers
会议主持员
Good day, and welcome to the HyreCar Inc. Second Quarter Earnings Conference Call. Today's conference is being recorded. At this time, I'd like to turn the conference over to Joe Furnari, Chief Executive Officer. Please go ahead, sir.
美好的一天,欢迎来到HyreCar Inc.第二季度收益电话会议。 今天的会议正在录制中。 在这个时候,我想把会议转交给首席执行官Joe Furnari。 请继续,先生。
Joseph Furnari
Thank you, Operator. At this time, I'd like to welcome all to our second quarter 2019 financial results conference call. With me on the call is Scott Brogi, HyreCar's Chief Financial Officer. We're excited to update you on our progress over the past quarter and provide you with some insight into our vision for the future of Mobility-as-a-Service and how we plan to monetize that vision today and in the future.
Before we get started, I'd like to take this opportunity to remind you that during this call, we will be making forward-looking statements within the meaning of federal securities laws regarding HyreCar Inc. Forward-looking statements include, but are not limited to, statements that express the company's intentions, beliefs, expectations, strategies, predictions or any other statements relating to its future earnings, activities, events or conditions.
These statements are based on current expectations, estimates and projections about the company's business based in part on assumptions made by management. These statements are subject to known and unknown risks and uncertainties that could cause actual results to differ materially from those projected or implied during this call, in particular, those described in our risk factors included in our documents that the company files with the U.S. Securities and Exchange Commission.
In addition, such statements could be affected by risks and uncertainties related to factors beyond the company's control. You should not rely on our forward-looking statements as predictions of future events. All forward-looking statements that we make on this call are based on assumptions and beliefs as of today, and we undertake no obligation to update them except as required by applicable law.
Our discussions today will include non-GAAP financial measures. These non-GAAP measures should be considered in addition to and not as a substitute for, or in isolation from our GAAP results. A reconciliation of GAAP to non-GAAP results may be found in our earnings release and supplemental materials, which was furnished with our Form 10-Q filed today with the SEC and may also be found on our Investor Relations website at ir.hyrecar.com.
So we reported another record quarter in Q2 with revenues increasing 67% to $3.8 million from $2.3 million when compared to the same period last year. 2,837 new unique drivers were added in the second quarter of 2019 as compared to 1,836 new unique drivers added in the second quarter of 2018. In the same time period, new driver leads to the platform have averaged over 80,000 per quarter with a new high in July. This creates a tremendous opportunity for us in the summer, and we're sprinting at full speed to match requests from drivers who want to participate in the ride-sharing economy but don't have a qualifying vehicle.
The biggest subsequent event to the second quarter was the completion of a follow-on soft offering with Northland Securities. Approximately 95% of the offering was placed with quality institutional longer lead funds, all of whom recognize HyreCar's vision for Mobility-as-a-Service or MaaS. Scott will go over the details of the raise later in the call, but I want to run through the rationale for the timing of the raise and touch on use of proceeds.
谢谢运营商。在这个时候,我想欢迎所有人参加2019年第二季度财务业绩电话会议。在我的电话中,是HyreCar的首席财务官Scott Brogi。我们很高兴向您介绍我们过去一个季度的进展情况,并为您提供一些有关移动即服务未来愿景的见解,以及我们计划如何在今天和未来实现这一愿景。
在我们开始之前,我想借此机会提醒您,在本次电话会议中,我们将根据联邦证券法对HyreCar Inc.的意义作出前瞻性陈述。前瞻性陈述包括但不限于表达公司意图,信念,期望,策略,预测或与其未来收益,活动,事件或条件相关的任何其他陈述的陈述。
这些陈述基于当前对公司业务的预期,估计和预测,部分基于管理层的假设。这些陈述受到已知和未知的风险和不确定因素的影响,这些风险和不确定因素可能导致实际结果与本次电话会议中的预测或暗示产生重大差异,尤其是我们在公司向美国证券和美国证券提交的文件中包含的风险因素中所描述的风险因素。交易委员会。
此外,此类陈述可能受到与公司无法控制的因素相关的风险和不确定性的影响。您不应该依赖我们的前瞻性陈述作为对未来事件的预测。我们在此次电话会议上所做的所有前瞻性陈述均基于截至今天的假设和信念,除非适用法律要求,否则我们不承担更新这些陈述的义务。
我们今天的讨论将包括非GAAP财务指标。这些非GAAP指标应作为GAAP结果的补充,而不是替代,或与我们的GAAP结果分开考虑。 GAAP与非GAAP结果的对账可以在我们的收益发布和补充材料中找到,这些材料是我们今天向SEC提交的10-Q表格,也可以在我们的投资者关系网站ir.hyrecar.com上找到。 。
因此,我们在第二季度报告了另一个创纪录的季度,与去年同期相比,收入从230万美元增长67%至380万美元。 2019年第二季度增加了2,837个新的独特驱动程序,而2018年第二季度增加了1,836个新的独特驱动程序。在同一时期,平台的新驱动程序平均每季度超过80,000个,新增高七月。这为我们在夏天创造了一个巨大的机会,我们正在全速奔跑,以满足那些想要参与乘坐共享经济但没有合格车辆的驾驶员的要求。
第二季度最大的后续事件是与Northland Securities完成后续软发行。大约95%的产品都配备了优质的机构更长的基金,所有这些都认可了HyreCar对移动即服务或MaaS的愿景。斯科特将在电话会议后期详细讨论加薪的细节,但我想了解加薪时间的理由和触及收益的使用。
We had said in the past that we are going to bootstrap growth and self-fund, but if our dealer initiatives and OEM pilots began to heat up, we would look to raise additional capital to scale into those opportunities and relationships. To that point, we've been running our OEM dealer pilots for the past few months, and the results of those pilots are starting to float up to senior management at the OEM level. This news has accelerated conversations internally, but the size of our balance sheet was called into question as a potential hindrance to moving forward with larger partnerships. We felt it was in the best long-term interest of our shareholders to raise the cash needed to scale into these opportunities and remove any potential obstacles to partnership opportunities.
The proceeds from this raise allow us to supercharge all facets of the business with a focus on technology. So we are enhancing the dealer portal, including building out a standardized driver earn-to-own program, which was a specific ask from one of our OEM partners as well as accelerating back-end infrastructure development by adding senior engineering talent.
I'm also excited to say that given the increase in revenue take rates and expanding gross profit margin, we have now demonstrated internally that the company can be cash flow positive within our current OpEx spend. We will continue to operate with a focus on profitable growth but also make the necessary investments the management and the Board feel are needed to grow revenues and scale with our partners. We are focused on specific investments that need to be made today in order to capture current and future revenue opportunities like our dealer initiatives. So there will be a modest increase of cash burn moving forward from our current levels.
Building car capacity and scaling dealer relationships were the main themes of our dealer initiative in Q2. In our 2019 first quarter call, we noted 114 commercial accounts representing approximately 1,700 cars listed on the platform. I'm happy to report that today, we have increased commercial account by 50% to 170, representing approximately 2,300 cars listed. We expect the quarter-over-quarter average car per commercial account to fluctuate slightly due to the mix of dealerships that include the addition of smaller independent dealers across the country. At the same time, we expect that newly -- that the newly formed account manager roles focused on growing inventory in existing commercial accounts and the additions to our commercial team focused on bringing large dealer groups on board will increase the average number of cars per dealer significantly by the end of the year.
To put these numbers into context, there are combined 48,000 franchise independent dealers in the United States, so the total addressable market or TAM is tremendous, and we've just started to scratch the surface of this initiative. The resulting potential is hundreds of thousands of cars available to drivers on our platform, and this commercial opportunity matches our constant ballooning demand from drivers needing cars, which was over 30,000 driver leads last month.
我们过去曾说过,我们将开始增长和自筹资金,但如果我们的经销商计划和OEM试点开始升温,我们会寻求筹集额外资金以扩展到这些机会和关系。到目前为止,我们过去几个月一直在运营我们的OEM经销商试点,这些试点的结果开始浮动到OEM级别的高级管理层。这一消息加速了内部对话,但我们对资产负债表的规模提出了质疑,认为这是推动更大合作关系向前发展的潜在障碍。我们认为,为了扩大这些机会所需的现金并消除任何潜在的合作机会障碍,我们的股东最符合长远利益。
这一收益的收益使我们能够以技术为重点,提升业务的各个方面。因此,我们正在加强经销商门户网站,包括建立标准化的驱动器赚取自己的计划,这是我们的OEM合作伙伴的具体要求,以及通过增加高级工程人才加速后端基础设施开发。
我也很高兴地说,鉴于收入增长率和毛利率的增加,我们现在已经在内部证明了公司在我们目前的OpEx支出中可以获得正现金流。我们将继续以盈利性增长为重点,同时对管理层进行必要的投资,董事会认为需要增加收入并与合作伙伴一起扩大规模。我们专注于今天需要进行的具体投资,以便捕获当前和未来的收入机会,例如我们的经销商计划。因此,从我们目前的水平向前推进的现金燃烧将适度增加。
建立汽车产能和扩大经销商关系是我们在第二季度经销商计划的主题。在我们2019年第一季度的电话会议中,我们注意到114个商业账户,代表平台上列出的约1,700辆汽车。我很高兴地报告,今天,我们将商业账户增加了50%,达到170,代表了约2,300辆上市汽车。由于经销商的组合,包括在全国范围内增加较小的独立经销商,我们预计每个商业账户的季度平均车数会略有波动。与此同时,我们期望新的 - 新成立的客户经理角色专注于增加现有商业账户的库存,并且我们的商业团队的重点是将大型经销商团体带到船上将增加每个经销商的平均汽车数量到年底显着。
为了将这些数字放在背景中,美国共有48,000家特许经营独立经销商,因此总的可寻址市场或TAM是巨大的,我们刚刚开始抓住这一举措的表面。由此带来的潜力是我们平台上的驾驶员可以使用的数十万辆汽车,而这个商业机会与我们需要汽车的驾驶员不断膨胀的需求相匹配,这些汽车上个月已超过30,000个驾驶员。
More importantly, we now have 2 or 3 franchise dealerships in each of our 5 core geographic locations of geos. That have said that they will add as many cars as we can provide drivers. These top 5 key geos now have hundreds of new cars listed in tranches, enabling us to match drivers in larger geography nodes as opposed to one-offs as we used to do with the peer-to-peer supply. The TAM of these 5 geos alone is over 5,000 dealerships, and we only have 70 commercial accounts listing approximately 1,100 cars in these regions or an average of 16 cars per account.
The current pipeline is even more robust with an additional 68 opportunities in these regions with an initial listing projection of over 1,500 vehicles. To put these numbers in context, given our current revenue take rate and demand velocity, we're well on our way to 10,000 daily active rentals, which is a little under $100 million in revenue run rate. I'm not putting a time line on the 10,000 daily actives but with more dealers adopting and Mobility-as-a-Service mentality and pending OEM pilots becoming official, I am very optimistic for the future.
We're also seeing utilization tick up as dealers become the larger part of our vehicle inventory. Utilization will become a more important KPI to track in the future because we found that dedicated commercial supply on the platform is rented greater than 90% of the time, whereas peer-to-peer supply is closer to 57% of the time. A few reasons for this utilization disparity include: owner response time to booking requests, availability for key exchanges, competitive pricing and car quality. As the shift and mix of inventory continues to weigh more heavily towards dealers and fleets, we expect overall utilization rates to increase.
While these cars represent future revenue growth, obviously, there's still a major asymmetry between the driver leads we're generating and the cars listed on our site. So we continue to increase our investment in people and systems and our commercial and dealership initiatives in order to close this gap between supply and demand as we scale our inventory to meet demand for vehicles on our platform.
Our partnerships group has focused on accelerating OEM pilots currently in progress. For example, one of these pilots alone has added almost 350 franchise dealer partners into our sales pipeline. Feedback has been positive with low churn from the dealer side. Our integration of the new dealership portal and related technology tools, combined with the on-boarding of veteran automotive sales executives in our HyreCar team, has created an environment where dealers and OEMs can efficiently onboard vehicles en masse to the HyreCar platform.
The success of our dealer initiatives to date is proving that the HyreCar platform helps dealers and OEMs to collaboratively partner with a mass provider to leverage this monumental shift in the transportation industry that is affecting their core businesses in a win-win business model for both.
We've fortified these auto initiatives with key additions to our Board. Recent additions include Michael Root, a seasoned technology executive and software thought leader who helped scale the market-leading gaming company, Riot Games; and Jay Vijayan, former Chief Information Officer at Tesla, where he had a team build and scale Tesla's digital information platform systems including customer acquisition and sales, fueling the company's hyper-growth phase.
更重要的是,我们现在在地理位置的5个核心地理位置中分别拥有2或3个特许经销商。据说他们会增加尽可能多的汽车,因为我们可以提供司机。这些前5个关键地理位置现在已经分批列出了数百辆新车,这使我们能够匹配更大的地理节点中的驾驶员,而不像我们曾经使用点对点供应那样进行一次性驾驶。仅这5个地理区域的TAM就有5,000多家经销商,我们只有70个商业账户,在这些地区列出了大约1,100辆汽车,或者每个帐户平均有16辆汽车。
目前的管道更加强劲,在这些地区增加了68个机会,初始上市预测超过1,500辆。考虑到我们目前的收入率和需求速度,我们已经很好地将这些数字放在上下文中,我们正在努力实现每日10,000活跃租金,这一收入运行率略低于1亿美元。我不是在每天10,000个活跃的时间线上,但随着更多的经销商采用和Mobility-as-a-Service心态以及待定的OEM飞行员成为官方,我对未来非常乐观。
随着经销商成为我们车辆库存的较大部分,我们也看到利用率上升。利用率将成为未来追踪的更重要的关键绩效指标,因为我们发现平台上的专用商业供应的租用时间超过90%,而点对点供应接近57%的时间。这种利用率差异的几个原因包括:业主对预订请求的响应时间,关键交换的可用性,有竞争力的价格和汽车质量。随着库存的变化和混合对经销商和车队的影响越来越大,我们预计整体利用率将会提高。
虽然这些汽车代表了未来的收入增长,但显然,我们正在生产的驾驶员和我们网站上列出的汽车之间仍然存在着重大的不对称。因此,我们继续增加对人员和系统以及我们的商业和经销商计划的投资,以便在我们扩展库存以满足我们平台上的车辆需求时缩小供需之间的差距。
我们的合作伙伴小组专注于加速目前正在进行的OEM试点。例如,仅这些试点项目之一就已将近350家特许经销商合作伙伴加入我们的销售渠道。来自经销商方面的低流失率的反馈是积极的。我们将新的经销商门户网站和相关技术工具集成在一起,加上我们HyreCar团队中经验丰富的汽车销售主管的加入,创造了一个环境,经销商和原始设备制造商可以高效地将车辆集中到HyreCar平台上。
迄今为止,我们的经销商计划的成功证明,HyreCar平台可以帮助经销商和原始设备制造商与大规模供应商合作,利用运输行业的巨大转变,从而在双赢的商业模式中影响其核心业务。
我们通过对董事会的重要补充加强了这些汽车计划。最近的新成员包括经验丰富的技术执行官和软件思想领袖Michael Root,他帮助拓展了市场领先的游戏公司Riot Games;特斯拉前首席信息官杰伊·维贾延(Jay Vijayan)曾在该团队建立并扩展特斯拉的数字信息平台系统,包括客户获取和销售,为公司的超高增长阶段提供动力。
We believe additions such as these proven technology innovators will help us further strengthen our technology platform and product initiatives, focused on automating key business processes and reducing additional manpower requirements as we scale and help us attract key talent. Surrounding HyreCar with experienced individuals has been one of my key objectives, and leveraging different perspectives on the industry is what has made us a leader in the space and will continue our trailblazing into the future.
I'd now like to turn the call over to Scott Brogi, our Chief Financial Officer, to walk through some key financial details from the second quarter of 2019. Scott?
我们相信,这些经过验证的技术创新者等新成员将帮助我们进一步加强我们的技术平台和产品计划,专注于自动化关键业务流程,并在我们扩展和帮助我们吸引关键人才时减少额外的人力需求。 与经验丰富的个人一起围绕HyreCar一直是我的主要目标之一,利用不同的行业观点使我们成为该领域的领导者,并将继续开拓未来。
我现在想把这个电话转给我们的首席财务官斯科特·布罗吉(Scott Brogi),从2019年第二季度开始介绍一些重要的财务细节。斯科特?
Robert Brogi
Thanks, Joe. Net revenue increased 67% to $3.8 million for the 3 months ending June 30, 2019, as compared to $2.3 million for the same period the prior year and increased 9% sequentially from $3.5 million in the prior quarter. Revenue growth in the second quarter was primarily driven by the higher take rate or net revenue margin associated with the two new service tiers we rolled out during the second quarter as well as net rental days increasing to a new high of approximately 140 days for the second quarter.
Gross profit increased 114% to $2.3 million for the 3 months ended June 30, 2019, as compared to $1.1 million for the same period the prior year and 18% sequentially from $2 million in the prior quarter. The 2 additional service tiers, the 80-20 standard tier and the 75-25 premium tier, have dramatically improved our net revenue margin.
As a result, our gross profit margin improved to 61% for the 3 months ended June 30, 2019, as compared to 47% for the same period the prior year and 56% the prior quarter. This better than 500 basis point sequential improvement is significant, and we expect further margin improvement as we realize continued economies of scale as well as new marketing affiliate opportunities within the digital economy ecosystem. Operating expenses increased to $4.4 million for the 3 months ended June 30, 2019, a 3% increase as compared to $4.2 million for the same period the prior year and $3.7 million in the prior quarter. This was primarily due to increased staffing expenses to support higher revenue levels. I would add that this quarter includes more than $600,000 in noncash stock-based compensation, up from approximately $300,000 in the prior quarter.
Our net loss decreased by $3 million or 59% to $2 million or $0.17 per share for the 3 months ended June 30, 2019, from $5 million or $0.92 per share in the same period the prior year and increased -- and it was a slight increase from $1.7 million or $0.14 per share sequentially the prior quarter. After adjusting for the higher noncash stock-based compensation this quarter though, an adjusted net loss of $1.4 million or $0.11 per share resulted, which compares favorably to prior quarters.
Cash at June 30, 2019, totaled $5.1 million as compared to $6.8 million at December 31, 2018. As Joe mentioned, after the period end, we successfully completed the $12.1 million secondary public offering in July, which included the full exercise of the over-allotment. This fortifies our balance sheet to approximately $15 million in cash and cash equivalents as of July 31 and allows us to confidently accelerate key growth initiatives. To put this into context, a year ago, we burned over $3 million in the third quarter alone, but over the first half of 2019, we burned an average of $800,000 per quarter. So with this raise, we are now very well positioned to expand growth by investing in the dealership opportunity to drive pilots with car manufacturers and the transportation network companies into formal strategic partnerships while continuing to make progress towards cash flow profitability.
谢谢,乔。截至2019年6月30日的3个月净收入增长67%至380万美元,而去年同期为230万美元,比上一季度的350万美元增长9%。第二季度的收入增长主要是由于我们在第二季度推出的两个新服务级别所带来的较高的收取率或净收入率以及第二季度的净租金天数增加至约140天的新高度25美分硬币。
截至2019年6月30日的3个月毛利润增长114%至230万美元,而去年同期为110万美元,而上一季度为200万美元,增长率为18%。另外两个服务层,80-20标准层和75-25高级层,大大提高了我们的净收入利润率。
因此,截至2019年6月30日止的3个月,我们的毛利率改善至61%,而去年同期为47%,而上一季度则为56%。这超过500个基点的连续改进是显着的,我们预计进一步的利润率改善,因为我们实现了持续的规模经济以及数字经济生态系统内新的营销附属机会。截至2019年6月30日的3个月,营业费用增加至440万美元,较去年同期的420万美元和上一季度的370万美元增长3%。这主要是由于人员支出增加以支持更高的收入水平。我想补充一点,本季度包括超过600,000美元的非现金股票薪酬,高于上一季度的约300,000美元。
截至2019年6月30日止3个月,我们的净亏损减少300万美元或59%至200万美元或每股0.17美元,与去年同期的500万美元或每股0.92美元相比增加 - 并且略有增加上一季度比上一季度增加170万美元或每股0.14美元。在调整了本季度较高的非现金股票薪酬后,调整后的净亏损为140万美元或每股0.11美元,与之前几个季度相比有利。
2019年6月30日的现金总额为510万美元,相比于2018年12月31日的680万美元。正如Joe所说,在期末之后,我们在7月成功完成了1210万美元的二次公开募股,其中包括全面行使-allotment。截至7月31日,这使我们的资产负债表强化了大约1500万美元的现金和现金等价物,使我们能够自信地加速关键增长计划。总而言之,一年前,我们仅在第三季度就烧掉了300多万美元,但在2019年上半年,我们平均每季度烧掉80万美元。因此,通过这次加薪,我们现在非常有条件通过投资经销商机会来扩大增长,以便将汽车制造商和运输网络公司的飞行员推进正式的战略合作伙伴关系,同时继续在现金流盈利方面取得进展。
Now I'd like to turn the call back over to Joe to wrap up.
现在我想把这个电话转回给Joe来结束。
Joseph Furnari
Thank you, Scott. So in summary, we are continuing to grow rapidly and this growth is fueled by macro tailwinds, pushing individuals toward a new future and it's called Mobility-as-a-Service. We see HyreCar perfectly positioned to enable drivers, OEMs, auto dealers and fleet operators access to the MaaS opportunity. Feedback from our OEM and dealership initiatives has been positive so we're doubling down on efforts to build scale and capacity into the platform to accommodate our vehicle suppliers.
Driver demand continues to be robust and providing a consistent value-add experience for our driver customers has been a key focus. To conclude, I believe HyreCar is reaching an incredible inflection point, and I look forward to continued operational execution and shareholder value creation over the long term.
With that, I'll turn it over to the operator. Operator?
谢谢你,斯科特。 总而言之,我们正在继续快速增长,这种增长是由宏观的推动推动,推动个人走向新的未来,它被称为移动即服务。 我们看到HyreCar完美定位,使驾驶员,OEM,汽车经销商和车队运营商能够获得MaaS机会。 我们的OEM和经销商计划的反馈是积极的,因此我们正在加倍努力在平台上建立规模和容量以适应我们的汽车供应商。
驾驶员需求持续强劲,为我们的驾驶员客户提供一致的增值体验一直是关注的焦点。 总而言之,我相信HyreCar正在达到一个令人难以置信的拐点,我期待着长期持续的运营执行和股东价值创造。
有了它,我会把它交给操作员。操作?
问答环节
[Operator Instructions]. Our first question will come from Mike Grondahl with Northland Securities.
[操作员说明]。 我们的第一个问题将来自Mike Grondahl和Northland Securities。
Michael Grondahl
Congratulations on the quarter. Just diving into the OEMs a little bit more. I know you were working or piloting two OEMs and it sounds like it's getting the attention of senior management at those OEMs. But how was the traction kind of number of dealerships or how are those pilots going?
恭喜本季度。 只是潜入原始设备制造商一点点。 我知道你正在工作或试用两个原始设备制造商,听起来它正在引起那些原始设备制造商的高级管理层的注意。 但是经销商的数量是多少,或者那些飞行员怎么样?
Joseph Furnari
We've really now focused this effort within 5 key geographies. And within those 5 geographies alone, we have over 70, what we call, commercial accounts, lots of dealers, some small fleet managers and small rental car companies. That average count per commercial account has gone up to about 16. Last quarter, it was around 14, 14 or 15. So we're seeing growth there, I think, because we're adding on some small independents, it drags down the average. But I'd see that really starting to accelerate because we've repurposed the internal team with about 6 of them now that are account managers, and their specific task is to grow car inventory within the current commercial accounts. So expectation is that really accelerates in the latter half of the year.
我们现在真正将这项工作集中在5个关键地区。 仅在这5个地区内,我们就有超过70个,我们称之为商业账户,许多经销商,一些小型车队经理和小型租车公司。 每个商业帐户的平均数量已经上升到大约16个。上个季度,它大约是14,14或15.所以我们看到那里的增长,我认为,因为我们正在增加一些小型独立人士,它拖累了 平均。 但我会看到真正开始加速,因为我们已经重新调整了内部团队,其中大约有6人现在是客户经理,他们的具体任务是在当前的商业账户中增加汽车库存。 因此,期望在今年下半年真正加速。
Michael Grondahl
Got it. And I think specifically, there was an international OEM and a domestic OEM. Are both of those progressing and have you expanded to any others?
得到它了。 我特别想到,有一个国际OEM和国内OEM。 这些都在进步并且您是否已扩展到其他任何人?
Joseph Furnari
Yes. And so you have the two that we had talked about 2 or 3 months ago, and now you have 3 or 4 more that are throwing their hats in the ring. You have 1 where in 2016, it was the largest leasing year ever. And now you've got, in 2019, a tremendous amount of those leases coming back. The dealer specifically for that company are spiffed on lease buybacks or how many leases they take back. And so we have a perfect use case for them. They're really excited, and I think that we'll probably have our first dealership signed up within the next couple of weeks here now on. So there's a lot of use cases. We're providing a platform for the dealerships and they're figuring -- and the OEMs and they're figuring out how to make money there.
是。 因此,你有两个或两个月前我们谈过的两个,现在你还有3或4个将帽子扔进戒指。 你有1个在2016年,这是有史以来最大的租赁年。 现在,你在2019年获得了大量的租约。 专门针对该公司的经销商对租赁回购或他们收回多少租约感到厌烦。 所以我们有一个完美的用例。 他们真的很兴奋,我认为我们可能会在接下来的几周内在这里签署我们的第一家经销商。 所以有很多用例。 我们为经销商提供了一个平台,他们正在计算 - 而原始设备制造商和他们正在研究如何在那里赚钱。
Michael Grondahl
Got it. Got it. And then Joe, in your prepared remarks maybe halfway through, you had talked about 300 partnerships and 350 cars. Can you just re-highlight what you were saying? I didn't completely follow it.
得到它了。 得到它了。 然后乔,在你准备好的言论中可能已经过了一半,你已经谈了300个合伙人和350辆汽车。 你能重新突出你说的话吗? 我没有完全遵循它。
Joseph Furnari
Well, so specifically, our partnerships group, headed by Brian Allan, has focused on accelerating the OEM pilots. One of those pilots -- and we mentioned this in the last call, one of them basically said -- we had originally started with 8 of the healthy franchise dealers and then they came back to us and said, "I don't want to look like one playing favorites right now. Here's our list of 350." And so we put that into our pipeline and we're going through the outside sales team and the inside sales team's going through and reaching out to those individuals.
好吧,具体而言,我们的合伙人团队由Brian Allan领导,专注于加速OEM飞行员。 其中一名飞行员 - 我们在上次电话会议中提到了这一点,其中一人基本上说 - 我们最初是从8家健康的特许经销商开始的,然后他们回到我们面前说:"我不想 看起来像现在正在玩收藏夹。这是我们350的清单。" 因此,我们将其纳入我们的管道,我们正在通过外部销售团队和内部销售团队的经历,并与这些人接触。
Robert Brogi
And yes, Mike, this is Scott. Maybe just to add to that a little bit. I knew we've talked about it before but I just wanted to highlight the recent timing of that outside sales team coming onboard. So we had a very senior lead salesperson in the southeast who joined in June and then seasoned people in the central and western regions joined in June as well. We just had a very experienced northeast lead joined in mid-July. So we now have all those people really trained up. We have collateral. So we've now kind of increased the amount of boots in the street, if you will, by fivefold from just Brian Allan alone. We'll probably be adding another 1 or 2 people to fill out kind of the national footprint. And so those people are really now stepping into conversations with dealers in -- particularly in those 5 key metropolitan markets that Joe mentioned.
是的,迈克,这是斯科特。 也许只是为了增加一点点。 我知道我们之前已经讨论过这个问题,但我只想强调一下外部销售团队的最新时机。 所以我们在东南部有一位非常资深的销售人员,他在6月加入,然后在中西部地区的经验丰富的人们也参加了6月份。 我们刚刚在7月中旬加入了非常有经验的东北领先优势。 所以我们现在让所有人都受过训练。 我们有抵押品。 因此,如果你愿意的话,我们现在可以增加街头靴子的数量,仅仅是Brian Allan的五倍。 我们可能会增加另外一两个人来填补国家足迹。 因此,这些人现在正在与经销商进行对话 - 特别是在Joe提到的那五个主要大都市市场。
会议主持员
Next, our question will come from Mark Argento with Lake Street Capital Markets.
接下来,我们的问题将来自Mark Argento与Lake Street Capital Markets。
John Godin
This is John. Congrats on the quarter. Just the first one on gross margin. As you are kind of migrating to these two new revenue tiers, what's kind of the mix at this point of cars that are coming on in those premium revenue tiers to the historical 15-85. And how do you see that continuing to trend going forward?
这是约翰。 祝贺本季度。 只是第一个毛利率。 由于您正在向这两个新的收入阶层进行迁移,那么这些高端收入阶段的汽车在这一点上的组合将达到历史性的15-85。 你怎么看待这种趋势继续向前发展?
Robert Brogi
Yes. Great question, John. This is Scott. What we've seen is we've kind of been pleasantly surprised by the uptake on the 2 higher tiers, the 80-20 standard tier and the 75-25 premium tier. So I would say that as opposed to maybe 1/3, 1/3, 1/3, which is what we kind of originally thought would happen, as we moved through Q2, we ended up seeing more than half of the car owners converting into the new premium plan. So that's really kind of dramatically increased net revenue margin from historically kind of the 42% to 43% range up to kind of 46%, 47%. And I think you saw that really driving gross profit in Q2. And that's something that is going to be continuing going into Q3 because now, we'll have a full quarter of all the cars on the platform in those revenue shared tiers. So when you have that and then you supplement that with some of the additional revenue opportunities that we have, we see a continued trend in that direction.
是。 好问题,约翰。 这是斯科特。 我们看到的是,我们对2个更高层,80-20标准层和75-25高级层的采用感到惊喜。 所以我会说,相反可能是1 / 3,1 / 3,1 / 3,这是我们原先认为会发生的事情,当我们进入第二季度时,我们最终看到超过一半的车主转换 进入新的保费计划。 因此,从历史上42%到43%的范围内,净收入差距大幅增加,达到46%,47%。 而且我认为你看到第二季度确实带来了毛利润。 而且这种情况将继续进入第三季度,因为现在,我们将在这些收入共享层中拥有平台上所有汽车的四分之一。 所以,当你有了这个,然后你补充了我们拥有的一些额外的收入机会,我们看到了这个方向的持续趋势。
John Godin
Awesome. And then just second, kind of on the new driver leads, how, as you scale up the amount of cars on the platform, you've got a lot of new driver leads. How do you think about kind of driving higher conversion going forward? I know it's kind of push-pull between the two, but just maybe some color on helping driving increased conversion as you get more cars in the platform.
真棒。 然后仅仅是第二,在新的驾驶员领先,如何,当你扩大平台上的汽车数量时,你有很多新的驾驶员线索。 您如何看待未来推动更高转化率? 我知道这两者之间存在推拉力,但是当你在平台上获得更多汽车时,可能会有一些颜色可以帮助提高转换率。
Robert Brogi
Yes, absolutely. Actually, that's a conversation we have every day of how to drive higher conversions of those leads through the funnel. I know that the app is actually converting at a higher rate than the web leads. So pushing more people through our new driver apps has -- is going to start to --it's a third quarter initiative. I think we've worked out all the bugs there. And integration of technologies with facial recognition that we have now; increased head count to close those individuals once they go through the background checks and have been approved; and then the focus, from a marketing perspective, on the five key geos where we have OEM-like franchise dealers that have said they're going to give us as many cars as we can provide leads. So those 3 focuses enable higher conversion rates from lead to conversion, and I see that ticking up. In the models that we have, we keep it flat, but it's a conversation we have every day.
是的,一点没错。 实际上,这是我们每天都在谈论如何通过漏斗推动这些潜在客户的更高转换的对话。 我知道该应用实际上转换的速度高于网络潜在客户。 因此,推动更多人通过我们的新驱动程序应用程序 - 将开始 - 这是第三季度计划。 我想我们已经解决了那里的所有错误。 我们现在拥有的技术与面部识别技术相结合; 在经过背景调查并获得批准后,增加人数以关闭这些人; 然后从市场营销的角度关注我们拥有类似OEM的特许经销商的五个关键地理位置,他们表示他们将为我们提供尽可能多的汽车。 所以这3个焦点可以实现从导致到转换的更高转换率,而且我看到了这一点。 在我们拥有的模型中,我们保持平坦,但这是我们每天的对话。
John Godin
And last one, maybe if you could just give us an update on what you're seeing in the competitive landscape, any new moving parts there? Just some more color there will be helpful.
最后一个,也许如果你能给我们一个关于你在竞争格局中看到的最新消息,那里有任何新的移动部件? 只是更多颜色会有所帮助。
Joseph Furnari
Yes. We have a great slide in our deck on our IR site that talks about the competition and the landscape there. There has been some new competitors coming into the market so there's some headwinds there. I still believe we have the best model to be able to provide the quality of service. We have the largest geographic footprint. We're going after dealers where they are dispersed by population density. So primary, secondary, tertiary rural municipalities, we have all of that covered whereas competitors are all asset-heavy at this point. So I still believe we have the right mousetrap here to really exploit this opportunity. And I would encourage investors to look at our presentation on that competitive analysis slide.
是。 我们在我们的IR网站上有一个很棒的幻灯片,可以在那里讨论竞争和景观。 有一些新的竞争者进入市场,因此存在一些不利因素。 我仍然相信我们拥有能够提供优质服务的最佳模式。 我们拥有最大的地理覆盖范围。 我们追求的是人口密度分散的经销商。 所以小学,中学,三级农村城市,我们已经涵盖了所有这些,而竞争对手在这一点上都是资产沉重的。 所以我仍然相信我们在这里有正确的捕鼠器才能真正利用这个机会。 我鼓励投资者查看我们关于竞争分析幻灯片的演讲。
会议主持员
Next, we take a question from Jon Hickman with Ladenburg.
接下来,我们从Jon Hickman和Ladenburg提出一个问题。
Jon Hickman
Joe, can you hear me okay?
乔,你能听见我好吗?
Joseph Furnari
Yes, we got you.
是的,我们找到了你。
Jon Hickman
Okay. Maybe I missed this on your prepared remarks but could you talk a little bit about what the dealers are doing with lease-to-own programs and if that's driving -- is that driving some of these increased leads from people who want to get involved in this segment of the industry?
好的。 也许我在准备好的评论中错过了这一点,但是你能否谈谈经销商在租赁到自己的计划方面所做的事情,以及这是否正在推动 - 是否会促使那些希望参与 这部分行业?
Joseph Furnari
Yes, yes. So we touched on it a little bit where we have a dealer portal now. And one of the asks from our -- from one of our OEM partners was a standardized earn-to-own program or a rent-to-own program where it's a standard price for a vehicle. It's a known weekly rental of that vehicle for three months and then that driver walks away with the car. We have Tony Hong [ph] who's come in to lead that charge from a development and product standpoint. He is running our dealer portal initiatives, and that is one of his key deliverables here over the next couple of months. So you have that plan rolled out.
And that does a couple of things. It increases our lifetime value of customer, and it also gives -- enables the dealer to have multiple touch points with that customer, not only while they're renting but also post-sale when now the service and part center start to get that. So I think we'll have that rolled out soon, and then I think that drives even more dealer adoption at the franchise level.
是的是的。所以我们现在谈到了一个经销商门户网站。我们的一个要求 - 来自我们的OEM合作伙伴之一是标准化的赚取自己的计划或租赁到自己的计划,其中它是车辆的标准价格。这是一个已知的每周租用该车辆三个月,然后该司机走开了车。我们有Tony Hong [ph],从开发和产品的角度来看,他是谁。他正在经营我们的经销商门户计划,这是他未来几个月的主要交付成果之一。所以你已经推出了这个计划。
这样做有两件事。它增加了我们客户的终身价值,并且还提供了 - 使经销商能够与该客户建立多个接触点,不仅在他们租赁时,而且在现在服务和零件中心开始实现售后时。所以我认为我们很快就会推出这个产品,然后我认为这会推动特许经营商更多的经销商采用。
Jon Hickman
But doesn't that like if the guy walks away with a car in 3 months, then you've lost that revenue stream, haven't you?
但是,如果这家伙在3个月内带走了一辆车,那么你是否已经失去了收入来源,不是吗?
Joseph Furnari
True, but our median rental days right now is 18 days so we're locking that driver in for three months.
没错,但我们现在的平均租赁天数是18天,因此我们将该司机锁定了三个月。
Jon Hickman
Three months? Okay.
三个月? 好的。
Joseph Furnari
So we are now, what is that, 6x, in terms of lifetime value so it's a win-win for us. And the other piece to that is that we have so many leads that even if you lose them early, it doesn't matter. You just replace it. Think of cars as like programs. It doesn't matter who's staying, and it just matters that they're occupied. And that's the same with utilization. We touched on utilization a little bit as well.
因此,就生命价值而言,我们现在是6x,这对我们来说是双赢的。 另一方面就是我们有很多线索,即使你早早失去它们也没关系。 你只需要替换它。 将汽车视为类似程序。 谁住的并不重要,重要的是他们被占用了。 利用率也是如此。 我们也谈到了一点利用率。
Jon Hickman
Okay. One last question. The statistics you gave about -- I think you said it was 170 people commercial accounts and they're doing like 2,300 cars. Was that as of the end of June?
好的。 最后一个问题。 你给出的统计数据 - 我想你说这是170人的商业账户,他们做的就像2,300辆汽车。 是截至6月底?
Joseph Furnari
That is as of today.
那是截至今天。
Jon Hickman
Today, okay.
今天好的
Joseph Furnari
Yes. So to put that into context, so we had 114 commercial accounts with 1,700 cars. That was as of when we announced so that was mid-May. And so it's an apples-to-apples, which is as of today versus quarter end.
是。 因此,为了将其纳入背景,我们拥有114个商业账户,拥有1,700辆汽车。 那是我们在5月中旬宣布的时候。 所以这是一个苹果对苹果,这是今天与季末的结果。
会议主持员
Next, we'll take a question from Allen Klee with Maxim Group.
接下来,我们将向Allen Klee和Maxim Group提出一个问题。
杰克阿尔德
This is Jack Aarde speaking for Allen Klee. Just a couple of questions. Most of my questions were answered or asked already. So maybe I missed it but did you guys disclose what billings were for the quarter?
这是杰克阿尔德为艾伦克利说话。 只是几个问题。 我的大多数问题已经得到回答或询问。 所以也许我错过了,但你们是否透露了本季度的账单?
Robert Brogi
No. We didn't disclose that in the call details. It's kind of a non-GAAP number. So no, we didn't cover that in the information.
不,我们没有在通话详情中透露。 这是一种非GAAP号码。 所以不,我们没有在信息中涵盖这一点。
杰克阿尔德
Okay. And then there were questions about the gross margin. It was nice to see the gross margin improve. If the -- I guess I was curious to know if those new insurance plans were already active for the entire quarter, would you have seen -- can you quantify or roughly measure what kind of gross margin improvement you would have seen for that -- if that was active the entire quarter? Would it be something significant or -- I'm trying to figure out where we are in the benefit from that.
好的。 然后有关于毛利率的问题。 很高兴看到毛利率有所改善。 如果 - 我想我很想知道那些新的保险计划是否已经在整个季度都有效,你会看到 - 你能量化或粗略衡量你会看到的毛利率改善程度 - 如果整个季度都活跃了? 它会是重要的事情还是 - 我正在试图找出我们从中获益的地方。
Robert Brogi
Yes. I mean we haven't done a full like weighted average of the car conversions throughout Q2, but it would probably add another couple of hundred basis points to gross profit margin.
是。 我的意思是我们在整个第二季度没有像汽车转换的加权平均值那样完整,但它可能会再增加几百个基点的毛利率。
杰克阿尔德
Okay. Got it. And then for -- you guys talked about cash burn has come down, and although it's maybe modestly increasing for the next couple of quarters, and as the stock-based comp increased pretty significantly this quarter. So I'm trying to understand how we should think about OpEx as a percent of revenue relative to where it is today for the remainder of the year, and if that stock-based compensation level is going to be maintained or increased any further?
好的。 得到它了。 然后 - 你们谈到现金燃烧已经下降,虽然它可能在接下来的几个季度适度增加,并且随着基于股票的补偿在本季度显着增加。 因此,我试图了解我们应该如何考虑将OpEx作为收入的百分比相对于今天剩余时间的收入百分比,以及基于股票的薪酬水平是否会继续维持或增加?
Robert Brogi
Yes. I think we had a couple of kind of a significant SBC adds in the quarter so there were some legal costs that we chose to handle that way, and then we -- as Joe mentioned, we have added a couple of folks to the Board who do have incentives aligned with our deliverables. So I think you saw both of those hit in Q2. I don't think you'll see much of a change in Q3 on the Board side of things. So we may have some employee-based increases but probably not significant. And then that legal component should be about where it was in Q2. So we would expect to be absorbing more of that OpEx as we continue to grow the top line.
是。 我认为我们在本季度有一些重要的SBC增加,所以我们选择以这种方式处理一些法律费用,然后我们 - 正如Joe所说,我们已经向董事会添加了几个人 确实有与我们的可交付成果一致的激励措施。 所以我认为你在第二季度看到了这两个。 我不认为你会在董事会方面看到第三季度的变化。 因此,我们可能会有一些基于员工的增长,但可能并不重要。 然后,该法律部分应该是关于第二季度的情况。 因此,随着我们继续增加收入,我们预计会吸收更多的OpEx。
杰克阿尔德
Okay, that's very helpful. And it's good to see revenue continue to track along. Great quarter, guys.
好的,这非常有帮助。 并且很高兴看到收入继续跟踪。 好极了,伙计们。
会议主持员
And next, we'll go to Howard Halpern with Taglich Brothers.
接下来,我们将与Taglich Brothers一起去Howard Halpern。
Howard Halpern
Congratulations, guys. Like the previous, most of the questions have been asked. But I do have one on, I guess, the technology enhancements. What type of incremental expense over the next year do you anticipate? And then how do you believe that those technology enhancements are going to be able to be leveraged in 2020?
恭喜,伙计们。 像以前一样,大多数问题都被提出来了。 但我确实有一个技术增强功能。 您预计明年将增加哪种类型的增量费用? 那么您如何相信这些技术改进能够在2020年得到充分利用?
Joseph Furnari
Well, from a qualitative standpoint, you have Michael Root and Jay coming on and leveraging, and I think that's the perfect combination because you have Jay as like a traditional CIO that's focused on product and then you have Michael who has built back-end architecture for scalable gaming solutions. And so qualitatively, leveraging their connections and developer pools to bring in some of those heads, I think is -- that's why we brought them in the first place. So qualitatively, I think you bring in -- and the strategy high level, high-level devs to really help us shore up some of the challenges that we have there. And then we'll move from there, and then I think Scott would add financially.
好吧,从定性的角度来看,你有Michael Root和Jay出现并利用,我认为这是完美的组合,因为你像Jay一样专注于产品的传统CIO,然后你有迈克尔谁建立了后端架构 适用于可扩展的游戏 从质量上讲,利用他们的联系和开发人员池来引入其中的一些头脑,我认为 - 这就是为什么我们把它们放在首位。 从质量上讲,我认为你引入了 - 战略高水平,高水平的开发人员真正帮助我们支撑了我们在那里面临的一些挑战。 然后我们将从那里开始,然后我认为斯科特将在经济上增加。
Robert Brogi
Yes, I think Jay is based in Northern California, but Michael's right here in Los Angeles. And Michael has a very strong following in the gaming technology, scalable cloud-based infrastructure in particular. So we're actually working closely with him now and can talk with our internal team to identify some engineering talent that can help us go faster on both the dealer portal as well as some back-end enhancements that we want to roll out to continue to grow.
So I don't think it would be a significant increase in terms of OpEx, but that was kind of part of the sequential investment that Joe was talking about earlier. So there probably will be some adds there to again allow us to really move faster into the dealer initiatives, in particular, as we continue to improve that mix of car supply.
是的,我认为杰伊在加利福尼亚州北部,但迈克尔就在洛杉矶。 迈克尔在游戏技术,特别是可扩展的基于云的基础架构方面拥有非常强大的追随者。 所以我们现在实际上与他密切合作,并且可以与我们的内部团队讨论,找出一些工程人才,可以帮助我们更快地在经销商门户网站以及我们希望推出的一些后端增强功能继续 增长。
所以我认为这不会是OpEx方面的显着增长,但这是Joe之前谈论的顺序投资的一部分。 所以可能会有一些增加,让我们真正更快地进入经销商计划,特别是,因为我们继续改善汽车供应的组合。
会议主持员
And that does conclude our question-and-answer session today. I'll turn the call back over to Joe Furnari for closing remarks.
这确实结束了我们今天的问答环节。 我将把这个电话转回给Joe Furnari,以便结束发言。
Joseph Furnari
Great. Thanks, operator. I don't have much, but thank you again for joining us today. We look forward to continuing to update you on our progress through the balance of 2019. Thank you.
非常好。 谢谢,运营商。 我没有太多,但再次感谢你今天加入我们。 我们期待继续通过2019年的余额向您介绍我们的进展情况。谢谢。
会议主持员
That does conclude our conference for today. Thank you for your participation.
这确实结束了我们今天的会议。 感谢您的参与。
相关问题
HyreCar, Inc. 电话会议
HyreCar, Inc. 财务报告
互联网券商的港股、美股开户教程
如果您对美股 或者 港股也感兴趣, 或者想要了解如何开户, 可以加我wechat: xiaobei006006, 同时也可以拉您进美股交流群哦。
最后的最后 祝大家都有一个美好的投资生活哦。
大家也可以关注【美股指南】公众号, 即可获得《小白投资美股指南(雪球「岛」系列)》电子书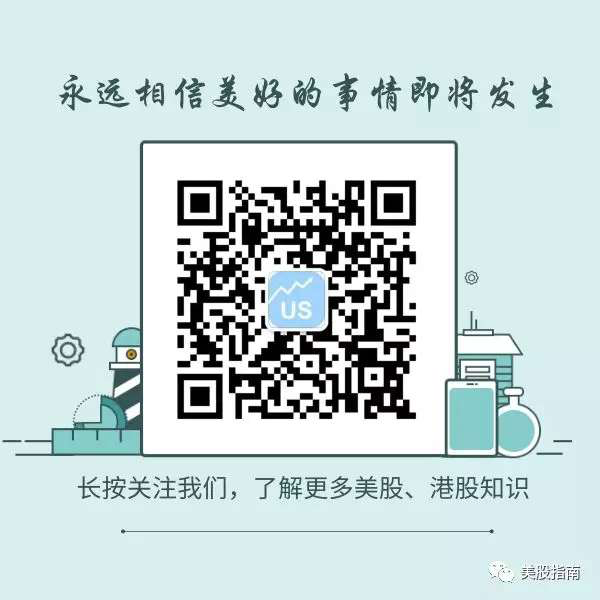 ---
写在最后
---
暂无回复。