Boardwalk 房地产投资信托基金 (BOWFF) 首席执行官 Sam Kolias 于 2019年 第二季度业绩 - 收益电话会议记录
Boardwalk Real Estate Investment Trust (OTCPK:BOWFF) Q2 2019 Earnings Conference Call August 15, 2019 11:00 AM ET
Boardwalk房地产投资信托基金([OTCPK:BOWFF])2019年第二季度收益电话会议2019年8月15日美国东部时间上午11:00
公司参与者
James Ha - VP, Finance and IR
Sam Kolias - CEO
Rob Geremia - President
William Wong - CFO
Lisa Russell - SVP, Corporate Development
James Ha - 财务和IR的副总裁
Sam Kolias - 首席执行官
Rob Geremia - 总统
William Wong - 首席财务官
Lisa Russell - 企业发展高级副总裁
电话会议参与者
Mike Markidis - Desjardins
Dean Wilkinson - CIBC
Jonathan Kelcher - TD Securities
Mario Saric - Scotiabank
Brendon Abrams - Canaccord Genuity
Matt Kornack - National Bank
Mike Markidis - Desjardins
迪恩威尔金森 - CIBC
Jonathan Kelcher - 道明证券
Mario Saric - Scotiabank
Brendon Abrams - Canaccord Genuity
Matt Kornack - 国家银行
会议主持员
Good morning, ladies and gentlemen, and welcome to Boardwalk Real Estate Investment Trust Second Quarter Results Conference Call. At this time, all lines are in a listen-only mode. Following the presentation, we will conduct a question-and-answer session. [Operator Instructions] This call is being recorded on Thursday, August 15th, 2019.
I would now like to turn the conference over to James Ha. Please go ahead.
女士们,先生们,早上好,欢迎参加Boardwalk Real Estate Investment Trust第二季度业绩电话会议。 此时,所有线路都处于只听模式。 演讲结束后,我们将进行问答环节。 [操作员说明]此呼叫记录于2019年8月15日星期四。
我现在想把会议转交给詹姆斯哈。 请继续。
詹姆斯哈
Thank you, Joanna and welcome to the Boardwalk REIT 2019 second quarter results conference call. With me here today is Sam Kolias, Chief Executive Officer; Rob Geremia, President; William Wong, Chief Financial Officer; Lisa Russell, Senior Vice President of Corporate Development; and Lisa Smandych, our Chief Accounting Officer.
Note that this call is being broadly disseminated by way of webcast. If you have not already done so, please visit bwalk.com/investors where you will find a link to today's presentation, as well as PDF files of the Trust's financial statements, MD&A, as well as supplemental information package.
Starting on slide two, we'd like to remind our listeners that certain statements in this call and presentation may be considered forward-looking statements. Although the expectations set forth in such statements are based on reasonable assumptions, Boardwalk's future operation and its actual performance may differ materially from those in any forward-looking statements.
Additional information that could cause actual results to differ materially from these statements are detailed in Boardwalk's publicly filed documents. At the conclusion of today's presentation, we will be opening up the phone lines for questions.
I'd like to now turn the call over to Sam Kolias.
谢谢Joanna,欢迎参加Boardwalk REIT 2019第二季度业绩电话会议。今天和我在一起的是首席执行官Sam Kolias;总裁Rob Geremia; William Wong,首席财务官; Lisa Russell,企业发展高级副总裁;和我们的首席会计官Lisa Smandych。
请注意,通过网络直播广泛传播此电话。如果您还没有这样做,请访问bwalk.com/investors,在那里您可以找到今天演示文稿的链接,以及Trust的财务报表,MD&A的PDF文件以及补充信息包。
从第二张幻灯片开始,我们想提醒听众,本次电话会议和演示文稿中的某些陈述可能被视为前瞻性陈述。尽管此类陈述中提出的预期基于合理的假设,但Boardwalk的未来运营及其实际表现可能与任何前瞻性陈述中的内容存在重大差异。
可能导致实际结果与这些陈述产生重大差异的其他信息在Boardwalk公开提交的文件中有详细说明。在今天的演讲结束时,我们将打开电话线问题。
我现在想把这个电话转给Sam Kolias。
Sam Kolias
Thank you, James and thank you everyone for joining us this morning. Starting on slide three, we are pleased to report on another solid quarter in 2019, delivering 13.3% FFO per unit growth for the second quarter and 14.8% for the first half of the year. This marks our fifth consecutive quarter of FFO growth with continued positive momentum as rental market fundamentals in our core Alberta markets continued to improve and our team continues to deliver exceptional service, product, and experience.
Total revenue growth was 4.6% for both the three and six months of 2019. As we continue to focus in on peak performance, we believe Boardwalk offers exceptional value, which currently trades at a significant discount to our IFRS, NAV, and recent sales transactions. At $42 Trust unit, the implied value of Boardwalk's high-quality overall portfolio equates to approximately $149,000 per apartment door.
Boardwalk has recently sold a non-core asset in Saskatoon for $150,000 per apartment door, allowing us to access equity at well above our IFRS equivalent unit price. Recent transactions in Calgary and Edmonton have averaged over $200,000 a door.
Further, replacement costs are significantly higher than these apartment trading prices. Our exceptional value provides for a unique opportunity for our partners and stakeholders as we continue to focus in on delivering solid growth.
On slide four, we will illustrate current rental market fundamentals for each of the markets where we operate. Boardwalk strives to create value through all stages of their rental market cycle. Approximately, 60% of Boardwalk's portfolio is in Alberta, where rental market fundamentals continue to improve and balance.
Major refining, upgrading and oil transportation investments were made earlier in the year, along with the approval of the Trans Mountain pipeline in the recent quarter. The Alberta economy continues to diversify along with increased international migration continuing to increase the population and demand of housing.
Grande Prairie is already seeing benefits from an improved economy and continues to move into a strong rental market, almost fully occupied with a strong demand for rentals. Fort McMurray remains in a soft rental market. Red Deer continues to see significant improvement as a result of our successful value-add investment in this region. Calgary rental fundamentals remain ahead of Edmonton, which continues to make measured gains.
Improving rental market fundamentals continue in our core Edmonton and Calgary markets as we are in the middle of our stronger summer season. Our focus on carrying peak performance culture, along with significant value-add capital investment made earlier in Calgary, has produced an NOI gain of 8.9% and reflects a successful strategy of our value-add product diversification, which is delivering significant gains in NOI.
We continue to apply our value-add lessons into our Edmonton market with much lower costs for better gains in NOI this year. In the first six months of this year, NOI in Edmonton grew by 4.2%.
谢谢James,感谢大家今天早上加入我们。从第三张幻灯片开始,我们很高兴地报告2019年另一个稳固的季度,第二季度每单位增长FFO为13.3%,上半年为14.8%。这标志着我们连续第五个季度的FFO增长持续积极势头,因为我们核心的Alberta市场的租赁市场基本面持续改善,我们的团队将继续提供卓越的服务,产品和经验。
2019年的三个月和六个月的总收入增长率为4.6%。由于我们继续关注高峰业绩,我们认为Boardwalk提供的特殊价值,目前与我们的IFRS,NAV和最近的销售交易相比有很大的折扣。 。在42美元信托单位,Boardwalk高质量整体投资组合的隐含价值相当于每间公寓门约149,000美元。
Boardwalk最近以每套公寓门150,000美元的价格在萨斯卡通出售了非核心资产,使我们能够以远高于IFRS等价单价的价格获得股权。卡尔加里和埃德蒙顿最近的交易平均每门超过20万美元。
此外,更换成本明显高于这些公寓交易价格。我们卓越的价值为我们的合作伙伴和利益相关者提供了独特的机会,因为我们将继续专注于实现可靠的增长。
在第四张幻灯片中,我们将说明我们运营的每个市场当前的租赁市场基本面。 Boardwalk致力于通过租赁市场周期的各个阶段创造价值。大约60%的Boardwalk投资组合位于艾伯塔省,租赁市场基本面继续改善和平衡。
今年早些时候,主要的炼油,升级和石油运输投资,以及最近一季度Trans Mountain管道的批准。随着国际移民的增加,艾伯塔省经济继续多样化,继续增加人口和住房需求。
大草原已经看到经济改善带来的好处,并继续进入强大的租赁市场,几乎完全占据了强劲的租赁需求。 Fort McMurray仍处于软租赁市场。由于我们在该地区的成功增值投资,红鹿继续看到显着的改善。埃德蒙顿仍然领先卡尔加里租赁基本面,继续取得明显的收益。
由于我们正处于强劲的夏季中期,我们在埃德蒙顿和卡尔加里的核心市场继续改善租赁市场基本面。我们专注于实现高峰绩效文化,以及早期在卡尔加里进行的重大增值资本投资,产生了8.9%的NOI增长,反映了我们增值产品多元化的成功战略,即NOI带来了显着增长。
我们继续将我们的增值课程应用到我们的埃德蒙顿市场,成本更低,从而在今年的NOI中获得更好的收益。在今年的前六个月,埃德蒙顿的NOI增长了4.2%。
Our Saskatchewan region continues to remain in a softer rental market, with green shoots of higher occupancy and revenue. We are focusing in on targeted value-add capital improvements and increasing our operating efficiencies, which should provide a positive NOI growth in the foreseeable future.
Ontario continues to deliver solid results as we increase investment and adjust our pricing to market levels in order to better position and compete with new supply. Quebec rental market fundamentals have improved and our sequential revenue for the last quarter has increased by 0.2%.
Slide five highlights a number of positive economic trends supportive of rental demand in Alberta. Some highlights include, continued positive net migration; positive labor growth year-over-year, despite lumpy June's positive numbers and July's negative numbers; economic diversification with increased AI investment in Alberta; you may see rental market fundamentals improving; and increasing affordability for the renter demographic. The Alberta economy continues to evolve, and we are finding new and innovative ways to deliver performance and increase our market share in this different economy.
Slide six shows our strategy of reengineering our corporate culture and team to deliver the best product, service, and experience, building on our brand. Our three sources of growth are organic, value-add, brand diversification, expansion, recycling, high grading, and geographically diversifying, building upon our solid financial foundation further, which in turn, produces unitholder value.
I'd like to now turn the call over to Roberto Geremia. Rob?
我们的萨斯喀彻温省地区继续保持较为疲软的租赁市场,其中绿色地块的入住率和收入都较高。我们专注于有针对性的增值资本改善和提高我们的运营效率,这将在可预见的未来提供积极的NOI增长。
随着我们增加投资并将我们的定价调整到市场水平以便更好地定位和与新供应竞争,安大略省继续提供可靠的结果。魁北克租赁市场基本面有所改善,上一季度的连续收入增长了0.2%。
第五部分重点介绍了一些支持艾伯塔省租赁需求的积极经济趋势。一些亮点包括持续积极的净移民;尽管6月份的正数和7月份的负数表明,但劳动力同比增长仍然强劲;随着艾伯塔省人工智能投资的增加,经济多样化;您可能会看到租赁市场基本面改善;并提高了租房人口的承受能力。艾伯塔省经济继续发展,我们正在寻找新的创新方法来提供业绩并增加我们在这个不同经济体中的市场份额。
幻灯片六显示了我们的企业文化和团队再造战略,以我们的品牌为基础,提供最好的产品,服务和经验。我们的三大增长来源是有机,增值,品牌多元化,扩张,回收,高分级和地域多样化,进一步巩固我们坚实的财务基础,从而产生单位价值。
我现在想把这个电话转给Roberto Geremia。抢?
Rob Geremia
Thanks Sam. As shown on Slide seven, Boardwalk delivered another solid growth quarter. For the second quarter, the Trust posted FFO and AFFO growth of 13% and 16%, respectively. And for the first half of the year, FFO grew by 15%, with AFFO growth of almost 18%. On a same-property basis, the Trust continued to improve NOI growth in excess of 5%, both for the current quarter and on a year-to-date basis. More detail on this will be provided in the upcoming slides.
Moving on to slide eight, Boardwalk's rental and renewals continued to show strong growth. Overall, Boardwalk lease renewals and new lease increases continued to be in line with our overall target range of between 4% to 8%. The decline noted in the overall portfolio for July is directly related to the renewals in Quebec.
Renewals in this province are heavily weighted to -- in the month of July as compared to the rest of the portfolio. As these renewals are subject to rent adjustment restrictions, the impact was a short-term reduction in the Trust's overall renewal rate for July, which will correct itself in the upcoming months.
Our, overall new leases continued to show above 5% growth on the entire portfolio. Consistent with our overall strategy, our focus in the summer months is on increasing our occupancy levels and reported renewal rates are in line with our internal expectations, which have traditionally been lower in summer months and increasing as we go forward into the fall rental season.
Slide nine shows more detail on Boardwalk's stabilized portfolio. Boardwalk's Alberta portfolio for the current quarter reported NOI growth in excess of 8.4%, slightly above the 8.1% our Ontario portfolio posted.
Our Saskatchewan portfolio is beginning to show improvement, but was subject to an extraordinary cost resulting from a flood in one of our buildings, which drove reported increase in the expenses in this region.
Slide 10 shows Boardwalk's quarterly sequential revenue growth. Once again, current quarter results continued the overall trend posting growth in excess of 1%. Q2 reported growth of 1.3% as compared to the previous quarter.
Slide 11 focuses on key revenue metrics. Overall, occupancy levels are well above 96%, while our occupied rents continue to rise. Vacancy loss was consistent with prior quarters; however, we saw a material reduction in overall incentives. And on an average incentive outstanding, we saw a distraught by over 5% in Q2 as compared to Q1.
Boardwalk continues to target its value-added investment program to increase the overall experience offered to our existing resident members. We continue to look for ways to deliver these programs in more efficient and cost-effective ways.
Slides 12 and 13 highlights two of these value-added projects. Slide 12 shows an investment of $215,000 we made at White House Square, a 600 unit apartment complex community located in Edmonton, Alberta. Upon completion of this project, we adjusted overall rents on 345 high-rise units at this site, which were directly impacted by this renovation by as little as $20 per month, showing an estimated annualized stabilized return in excess of 38%.
谢谢山姆。如幻灯片七所示,Boardwalk实现了另一个稳健的增长季度。对于第二季度,信托基金的FFO和AFFO分别增长了13%和16%。今年上半年,FFO增长了15%,AFFO增长了近18%。在同一地产基础上,信托继续改善NOI增长超过5%,无论是本季度还是年初至今。有关详细信息,请参阅即将发​​布的幻灯片。
继续下滑,Boardwalk的租金和续订继续呈现强劲增长。总体而言,Boardwalk续租和新租赁增长继续符合我们的总体目标范围4%至8%。 7月整体投资组合中出现的下降与魁北克省的续约直接相关。
与其他投资组合相比,该省的续约重要性在7月份。由于这些续约受租金调整限制,因此影响是信托7月整体续约率的短期下降,这将在未来几个月内自行纠正。
我们的整体新租约继续显示整个投资组合增长超过5%。与我们的总体战略一致,我们在夏季的重点是提高我们的入住率,并且报告的续订率与我们的内部预期一致,传统上在夏季月份较低,并且随着我们进入秋季租赁季节而增加。
Slide 9显示了Boardwalk稳定投资组合的更多细节。 Boardwalk的艾伯塔省当前季度投资组合报告NOI增长超过8.4%,略高于安大略省投资组合的8.1%。
我们的萨斯喀彻温省投资组合开始显示出改善,但由于我们其中一座建筑物的洪水导致了非常大的成本,这导致该地区的费用增加。
Slide 10显示了Boardwalk的季度连续收入增长。本季度业绩再次延续了整体趋势增长超过1%。第二季度报告与上一季度相比增长了1.3%。
幻灯片11侧重于关键收入指标。总体而言,入住率远高于96%,而我们的租金继续上涨。空缺率与前几个季度一致;然而,我们看到整体激励措施的实质性减少。在平均激励措施方面,与第一季度相比,我们在第二季度看到了令人沮丧的超过5%。
Boardwalk继续以其增值投资计划为目标,以增加为现有居民提供的整体体验。我们将继续寻找以更有效和更具成本效益的方式提供这些计划的方法。
幻灯片12和13突出了其中两个增值项目。幻灯片12显示我们在位于艾伯塔省埃德蒙顿的600套公寓住宅区白宫广场投资了215,000美元。在这个项目完成后,我们调整了该站点345个高层单位的整体租金,这些单位直接受到这项改造的影响,每月只需20美元,估计年化稳定回报率超过38%。
Slide 13 is another example of a more modest investment of $51,000 made on one of our living communities in Edmonton. Upon completion of this project, we adjusted market rent on all 91 units by only $10 per month, and on stabilized basis, are expecting an annualized return over 21%.
Boardwalk is very selective in the amount and level of investment it is making in each of its communities. Each investment is based on a specific situation that exists at each community. We believe there are a number of additional communities within our portfolio, but renovations at these more modest levels will result in manurances we have been noted. It is our intention to continue with this program in a measured basis.
Let's turn to call over to Lisa Russell now who will discuss -- update us on our development program. Lisa?
幻灯片13是另一个在埃德蒙顿的一个生活社区进行的51,000美元的小额投资的例子。 该项目完成后,我们将所有91个单位的市场租金调整为每月10美元,并且在稳定的基础上,预计年化收益率将超过21%。
Boardwalk对其每个社区的投资金额和水平都非常有选择性。 每项投资都基于每个社区的特定情况。 我们认为我们的投资组合中还有许多其他社区,但在这些较为温和的水平进行的整修将导致我们注意到的人员保障。 我们打算在有计划的基础上继续这个计划。
让我们转而拜访现在将要讨论的Lisa Russell - 向我们介绍我们的开发计划。丽莎?
Lisa Russell
Thank you, Rob. On slide 14, we are pleased to announce the unconditional sale of Chancellor Gate, a 138 non-core low-rise asset in Saskatoon. The sale price of $20.7 million equates to $150,000 per door, which is a premium to the IFRS value the Trust recorded for the asset. This transaction is expected to close in mid-September.
The sale of non-core assets at a premium to the Trust's IFRS value and recycling towards higher-quality assets with superior returns provides an excellent source of equity capital for the Trust to high-grade and geographically diversify its portfolio.
On slide 15, and in line with our goals to geographically diversify over the long term, we are pleased to announce the continuation of our strategic partnership with RioCan through our 50% joint venture interest in a new mixed-use development in the GTA. The site is well located and in establish community in Mississauga, Ontario, high-growth, undersupplied rental market with current market vacancy in below 1% with limited purpose-built rental units currently under construction.
The median price for a single detached home has risen to just under $1 million, highlighting the rising cost of home ownership. Plan submitted for rezoning included 25 and 16-story mixed-use development, totaling an estimated 470 residential units.
In the preliminary design, the residential units are connected by a retail podium in three levels of underground parking. This development will be located on a discrete portion of land at RioCan, Square shopping center and provide premium rental housing in a transit oriented location along here on Ontario Street near Square 1 Shopping Center with easy access onto the Floral 1, Floral 3 and Floral 7 highways. The LRT line is expected to open in 2022.
RioCan and Boardwalk are in the early stages of creating development plans, and subject to zoning approval and confirmation of total buildable area, the total purchase price for the Trust's 50% interest is $14.9 million or $80 per square foot buildable.
Zoning approval for this development is anticipated in early 2020, which coincides with the completion of BRIO, RioCan and Boardwalk's first joint venture development in Calgary. This will be Boardwalk's second development in the Greater Toronto area. Both Mississauga and our Brampton development are located in the Peel Region, which is forecasted to be one of the fastest growing regions in Ontario.
Slide 16 provides an update on our current development. BRIO is a premium 12-story concrete 162-unit mixed-use project that is being developed in partnership with RioCan. The exterior envelope is generally complete, with landscaping expected to be completed before winter. The interior is progressing rapidly, with painting and finishing well underway.
Occupancy is estimated to be Q2 2020, which are the seasonally optimal leasing periods. 45 Railroad, which is located in the Peel Region, is a mixed-use development consisting of 25 and 27-story concrete towers connected by three-story podium with approximately 11,000 square feet of retail space.
谢谢你,罗布。在幻灯片14中,我们很高兴地宣布无条件出售Chancellor Gate,这是萨斯卡通的138个非核心低层资产。 2070万美元的售价相当于每门150,000美元,这是信托为该资产记录的IFRS价值的溢价。此交易预计将于9月中旬完成。
以信托基金的国际财务报告准则价值溢价出售非核心资产,并以优质回报向优质资产回收,为信托提供优质的股权资本来源,以实现其高品位和地域多样化的投资组合。
在幻灯片15中,根据我们长期在地理上实现多元化的目标,我们很高兴地宣布通过我们对GTA新混合用途开发项目的50%合资权益,继续与RioCan建立战略合作伙伴关系。该网站地理位置优越,位于安大略省米西索加市,建立社区,高增长,供应不足的租赁市场,目前市场空置率低于1%,目前正在建设的有限的专用租赁单位。
单个独立式住宅的中位数价格上涨至近100万美元,凸显了房屋所有权成本的上升。提交重新分区的计划包括25层和16层的综合开发项目,估计共计470个住宅单元。
在初步设计中,住宅单元通过三层地下停车场的零售裙楼连接。该开发项目位于RioCan,Square购物中心的不连续部分土地上,并在安大略街附近的Square 1购物中心提供优质的出租房屋,方便前往花卉1,花卉3和花卉7公路。轻轨线路预计将于2022年开通。
RioCan和Boardwalk正处于制定开发计划的早期阶段,并且根据分区批准和总可建筑面积的确认,信托50%利息的总购买价格为1490万美元或每平方英尺80美元。
预计这项开发将在2020年初获得区域批准,这与BRIO,RioCan和Boardwalk在卡尔加里的首个合资项目开发项目的完成时间相吻合。这将是Boardwalk在大多伦多地区的第二次开发。密西沙加和我们的布兰普顿开发项目均位于皮尔地区,该地区预计将成为安大略省发展最快的地区之一。
幻灯片16提供了有关我们当前开发的更新。 BRIO是一个高级的12层混凝土162单元混合用途项目,正在与RioCan合作开发。外部封套通常是完整的,预计在冬季之前完成景观美化。内部进展迅速,绘画和精加工正在进行中。
占用率估计为2020年第二季度,这是季节性最佳租赁期。 45铁路位于皮尔地区,是一个综合开发项目,由25层和27层混凝土塔组成,由三层裙楼连接,大约11,000平方英尺的零售空间。
This development is located near Downtown Brampton and directly across from the GO Transit station. Shoring is now complete, foundation slabs, concrete forming and ports have commenced on P3 Level. Estimated construction completion of Tower 1 and Tower 2 to be 2022 and 2023, respectively, with the stabilization of the entire development occurring in 2024.
CMHC is reporting approximately 1% vacancy see in this market. Brampton is also seeing a high barrier of entry into homeownership, with a medium single detached house price close to $810,000.
Timing of Boardwalk's current development projects are well staggered. BRIO in Calgary is anticipated to be completed in Q2 2020, allowing the Trust to transition resources and capital to Sandalwood Square, Mississauga, with current estimated construction likely to commence in May 2020 or early 2021. 45 Railroad in Brampton remains on schedule for completion in 2022 and 2023.
I would now like to turn the call over to William Wong.
该开发项目位于布兰普顿市中心附近,正对着GO Transit车站。 支撑现已完成,基础板,混凝土成型和港口已在P3级开始。 预计1号塔和2号塔的建设完工时间分别为2022年和2023年,整个开发项目的稳定发生在2024年。
CMHC报告该市场的空置率约为1%。 布兰普顿也看到了进入房屋所有权的高门槛,中等单独独立屋价格接近810,000美元。
Boardwalk当前开发项目的时间安排非常错综复杂。 卡尔加里的BRIO预计将于2020年第二季度完工,允许信托基金将资源和资金转移到密西沙加的檀香广场,目前的估计建设可能在2020年5月或2021年初开始.45 Brampton的铁路仍按计划完成 2022年和2023年。
我现在想把这个电话转给William Wong。
William Wong
Thank you, Lisa. Slide 17 highlights Boardwalk's liquidity position at the end of the second quarter. Defined here as cash on hand, of financing substitutable to the quarter, Trust's line of credit. Boardwalk has liquidity of approximately $234 million represents 8% of the Trust's total debt. Debt net of cash was 48% of June 30th reported asset value. Boardwalk's interest service coverage covenant based on a rolling fourth quarter basis improved to 2.7 times.
Slide 18 shows Boardwalk's mortgage summary since the start of the 2019 year. As this slide shows, the Trust has renewed or forward locked approximately $443 million of maturing mortgages or 84% of matured -- or maturing mortgages for the year, at a weighted average interest rate of 3.1%, while extending the term maturity to eight years.
Included is a November 2019 single mortgage on the Trust's 3,100 unit Nun's Island portfolio at a new rate of 3.27% for a term of eight years. Boardwalk has also added close to 81 units of new financing and a weighted average interest rate of 2.77% for close to seven years. Term 5 and 10 year's CMHC interest rates continue to decline from 2.3% and 2.5%, respectively, to approximately 2.2% to 2.1%, currently.
The next slide shows Boardwalk's announced distribution for the next three months. Continuing with the strategy of capital allocation optimization, for August, September, and October record dates, Boardwalk is maintaining its distribution of $0.834 per Trust unit, which equates to an annualized basis of $1 per Trust unit.
I will now like to turn the presentation back to Sam Kolias for closing commentary and remarks. Sam?
谢谢你,丽莎。 Slide 17强调了Boardwalk在第二季度末的流动性状况。这里定义为手头现金,可替代本季度的融资,信托的信贷额度。 Boardwalk的流动资金约为2.34亿美元,占信托总债务的8%。债务净现金为6月30日报告资产价值的48%。 Boardwalk基于滚动第四季度基础的利息服务承诺契约提高至2.7倍。
幻灯片18显示了自2019年开始以来Boardwalk的抵押贷款摘要。如本幻灯片所示,本信托已续约或远期锁定约4.43亿美元的到期抵押贷款或84%的到期抵押贷款或抵押贷款,加权平均利率为3.1%,同时将期限延长至8年。
其中包括2019年11月对Trust 3,100单位Nun岛投资组合的单笔抵押贷款,新税率为3.27%,为期八年。在近七年的时间里,Boardwalk还增加了近81个单位的新融资和加权平均利率2.77%。目前,第5和第10年的CMHC利率分别从2.3%和2.5%下降至约2.2%至2.1%。
下一张幻灯片显示了Boardwalk宣布未来三个月的发行量。继续实施资本配置优化战略,在8月,9月和10月的记录日期,Boardwalk将保持每个信托单位0.834美元的分配,相当于每个信托单位1美元的年化基础。
我现在想将演讲文稿转回Sam Kolias,以便结束评论和评论。萨姆?
Sam Kolias
Thank you, William. Moving on to slide 20. Our results in the first half of 2019 were on the top end of our original expectations. We are reiterating our Stabilized Building NOI growth guidance of between 4% to 9%. However, our increasing the bottom end of our FFO guidance from $2.35 -- excuse me, from $2.45 per Trust unit.
Additionally, we are raising the upper end of our FFO guidance from $2.50 to $2.52 per Trust unit. Our resulting AFFO range has been revised to $1.98 to $2.05 per Trust unit. We are increasing our development investment from $44 million to $55 million to include the most recent addition of our new RioCan JV in Mississauga.
Including on slide 21, we are proud of the progress and accomplishments our team has made since coming from what has been a multi-decade cycle low of exceptional rental affordability and value. Our recent financial results reflect our newer engineered culture and brand, and our residents are rewarding us with higher retention, higher occupancy, and higher rental revenues. Our team is always innovating and looking for new ways to improve our operating efficiency and maximize our returns.
In turn, we are delivering improving results and establishing a new track record of growth. Our outlook is positive as affordability underpins our core Alberta markets, with rental rates currently equivalent to approximately $1.35 per square foot.
Migration and population growth is continuing in Alberta, while new supplies remain fairly balanced. Our resident-friendly strategy of providing the best product, service and experience as well as sustainable rental rate adjustments through improving rental market conditions has set Boardwalk apart as we strive for multiple years of organic growth.
This concludes our formal part of our presentation, and we would like to kindly ask our operator, Joanna, to now open our conference call to questions, please.
谢谢你,威廉。继续滑行20.我们在2019年上半年的结果是我们原先预期的最高点。我们重申我们的稳定建筑NOI增长指引在4%至9%之间。然而,我们从2.35美元增加FFO指导的底端 - 请原谅我,每个信托单位2.45美元。
此外,我们将FFO指导的上限从每个信托单位2.50美元提高到2.52美元。我们产生的AFFO范围已经修改为每个信托单位1.98美元至2.05美元。我们将开发投资从4400万美元增加到5500万美元,包括最近在密西沙加新增的RioCan合资企业。
包括在幻灯片21中,我们为我们的团队自从具有特殊租金承受能力和价值的十年周期低点所取得的进步和成就感到自豪。我们最近的财务业绩反映了我们较新的工程文化和品牌,我们的居民为我们提供更高的保留率,更高的入住率和更高的租金收入。我们的团队始终在不断创新,寻找新的方法来提高我们的运营效率并最大化我们的回报。
反过来,我们正在提供改进的结果并建立新的增长记录。我们的前景是乐观的,因为可承受性支撑着我们的核心艾伯塔市场,租金率目前相当于每平方英尺约1.35美元。
艾伯塔省的移民和人口增长仍在继续,而新的供应仍然相当平衡。我们通过改善租赁市场条件提供最佳产品,服务和经验以及可持续租赁费率调整的居民友好战略使Boardwalk与我们共同努力实现多年的有机增长。
这是我们演示文稿的正式部分,我们希望我们的运营商Joanna现在打开我们的电话会议。
问答环节
Thank you. Ladies and gentlemen, we will now begin the question-and-answer session. [Operator Instructions] And the first question is from Mike Markidis of Desjardins. Please go ahead Mike.
谢谢。 女士们,先生们,我们现在开始问答环节。 [操作员说明]第一个问题来自Desjardins的Mike Markidis。 请继续迈克。
Mike Markidis
Thank you and congratulations on the very strong quarter. Just looking at your new guidance, it would seem, to me at least, that you guys are maintaining a fairly optimistic view if I just look at your first half of this year and multiply it by two, I would get to the midpoint of your guidance. Is there something specific that's keeping you may be cautious about the outlook specifically or is there something onetime in the current quarter that I'm missing?
感谢并祝贺非常强大的季度。 看看你的新指导,至少在我看来,如果我只看今年上半年并将它乘以2,我们会保持相当乐观的观点,我会达到你的中点 指导。 有什么具体的东西可以让你对前景持谨慎态度,或者在本季度有什么东西让我失踪?
Rob Geremia
Hi Mike, it's Rob. No, when we'll did our original NOI guidance range, we were very optimistic on the top end and conservative on the bottom end too. So, what we looked at again, ran all the variables over again to all the variables in there, so there's really nothing in there that we thought.
It's going to be very difficult and -- but achievable for us to get the high end of our guidance range given the fact that we are at 5% for the first six months.
But there are something lining up for us that gives us opportunity to actually hit that high end as well too. So, no, we're not expecting anything any big surprises in those last half of the year at this and this point in time. We are a little bit cautious with respect to Q4 utilities as they want is one you never know for sure about. But we believe that risk factor as well too.
嗨迈克,这是罗布。 不,当我们完成最初的NOI指导范围时,我们对高端非常乐观,而对底端则保守。 所以,我们再看一遍,将所有变量再次运行到那里的所有变量,所以我们认为没有什么。
考虑到我们前六个月的比例为5%,这对我们来说是非常困难的,但是我们可以达到我们指导范围的高端。
但是我们排队的东西让我们有机会实际上达到了这个高端。 所以,不,我们在今年下半年和今天这个时间点都没有任何重大意外。 我们对Q4实用程序有点谨慎,因为他们想要的是一个你永远不知道的东西。 但我们也相信风险因素。
Mike Markidis
On the G&A side of things, you had pretty significant sequential decline this quarter. I know that's one that's been sort of lumpy just with that the allocation of expenses going to the new asset manager model, et cetera, et cetera. So, going forward, would the current quarter would be a good run rate or is there still some adjustment to be felt?
在G&A方面,本季度你的连续下跌幅度非常大。 我知道,只有将新的资产管理模型的费用分配给等等,才会出现那种笨拙的问题。 那么,展望未来,本季度是否会是一个良好的运行率还是仍有一些调整感觉?
Rob Geremia
I think there'll probably be a little bit of adjustment going forward but I think what's happened with the G&A number is we've spent a lot of time in the last six to 12 months trying to fine-tune the system to make it better benefits right now of that.
So, I'm always cautious to say that's a run rate moving forward there's always a different pay period over time, but we are seeing and witnessing a material reduction in that category, particularly and that's been factored into our guidance as well.
我认为未来可能会有一些调整,但我认为G&A号码发生的事情是我们在过去6到12个月内花了很多时间试图微调系统以使其更好 现在的好处。
因此,我总是谨慎地说,随着时间的推移,运行费率总会有不同的支付期,但我们看到并见证了该类别的物质减少,特别是这也是我们指导中的因素。
Mike Markidis
Okay. I guess stated alternatively, I mean obviously there can be things that have been flow, but is the streamlining finished or do you still have further, sort of, more efficiencies to gain?
好的。 我猜也好说,我的意思是显然可以有一些流动的东西,但精简完成了,还是你还有更多的,更有效的收获?
Sam Kolias
Mike, we're constantly looking for ways to improve our efficiencies and we have to give all our credit to our team because we ask our team who's on the job all the time and who knows where the savings are better than we do and we really do have to give credit to our team because that's a question we ask continuously of everybody. Where can we continue to improve because we can always get better?
And our team continues to find ways to improve our efficiencies, lower our costs, while maintaining our great service, products and experience. There's lots of innovative and creative ways to cut costs now, while maintaining our service levels and experience.
And so we're very excited with the innovation and creativity that our team is really working hard on to remove friction in administrative processes and to increase efficiencies with new, innovative ways and using new tools that are available to us to do just that. So that -- that's going to continue going forward. We're constantly working on ways to improve, and we're working on a lot of exciting ways to do that.
迈克,我们一直在寻找提高效率的方法,我们必须全力以赴地为我们的团队服务,因为我们要求我们的团队一直在工作,谁知道哪些节省比我们更好,我们真的我们必须对我们的团队表示赞赏,因为这是我们不断要求每个人提出的问题。我们在哪里可以继续改进,因为我们总能变得更好?
我们的团队将继续寻找提高效率,降低成本的方法,同时保持优质的服务,产品和体验。现在有许多创新和创造性的方法可以降低成本,同时保持我们的服务水平和体验。
因此,我们对创新和创造力感到非常兴奋,我们的团队正在努力消除行政流程中的摩擦,并通过新的创新方式提高效率,并使用我们可以使用的新工具来实现这一目标。那样 - 那将继续前进。我们一直在努力改进方法,我们正在努力实现这一目标。
Mike Markidis
Okay. Great. Last one for me before turning back, just on your minimum distribution, maximum reimbursement policy. Just given your results are trending, where do you guys see yourself in terms of your tax situation and potential trajectory of the distribution as we move forward?
好的。 大。 在转回之前,最后一个给我,仅根据您的最低分配,最大报销政策。 只是鉴于你的结果是趋势,你们在你的税务状况和我们前进的潜在发展轨迹方面你们在哪里看到自己?
Sam Kolias
We're managing that very carefully and we don't see any kind of surprises on.
我们非常谨慎地管理,我们没有看到任何意外。
William Wong
And this is William. We look at our distribution policy on a quarter-by-quarter basis and we'll be refining that as we move forward.
这是威廉。 我们按季度查看我们的分销政策,随着我们向前发展,我们将对此进行改进。
Rob Geremia
[Indiscernible] as well so we look at 2019 given our results today and stress-test on the basis of that. We provide 2020 guidance; we'll obviously provide you distribution update as well too. But we are very happy where we are. Again, we have one more quarter and we'll be stress testing it again in Q4 just to make sure we're not off somewhere.
[音频不清晰]所以我们今天看看2019年的结果,并在此基础上进行压力测试。 我们提供2020指导; 我们显然也会为您提供分发更新。 但我们非常高兴我们在哪里。 再说一次,我们还有一个季度,我们将在第四季度再次对它进行压力测试,以确保我们不会在某个地方停止。
Mike Markidis
Okay, that's great. Thanks very much.
好的,那很好。 非常感谢。
Rob Geremia
Thank you.
谢谢。
会议主持员
Thank you. Your next question is from Dean Wilkinson with CIBC. Please go ahead Dean.
谢谢。 您的下一个问题来自CIBC的Dean Wilkinson。 请继续Dean。
迪恩威尔金森
Thanks Joanna. Good morning everyone.
谢谢乔安娜。 大家,早安。
Sam Kolias
Good morning Dean.
早安迪恩。
迪恩威尔金森
Just looking at the event changes on the prior release is in Alberta. The last couple of months, it looks like your renewal rents came in a little better than the new. Is that just a function of less incentives for tenants that are rolling over versus bringing new bodies in or is there some other dynamic, kind of, going on there?
只关注先前发布的事件变化是在艾伯塔省。 在过去的几个月里,看起来您的续租租金比新的租金要好一些。 这只是对租户的激励较少的一个功能,而不是将新机构投入使用,还是还有其他一些动态的东西?
Rob Geremia
It's a combination of both, Dean. We're -- it's a combination of -- we are passing on the new cost on our renovation program also to the new customers as well too, while we are measuring it against the current market conditions. So, they will ebb and flow a bit between the two on a regular basis so they really aren't consistent.
I think the important point we're trying to get here is traditionally in the summer months, we are with you see a slowdown in retention increased, just because we really focus heavily on occupancy and when you go into a real strong rental months being the fall, we want to be as full as possible so we have to be more pricing, both on renewals and on new leases for the rest of the year.
这是两者的结合,Dean。 我们 - 这是一个组合 - 我们也将新的成本转嫁给新客户,同时我们也会根据当前的市场情况对其进行测量。 因此,它们会在两者之间频繁地流动和流动,所以它们确实不一致。
我认为我们试图到达这里的重要一点是传统上在夏季,我们和你一起看到保留率增长放缓,仅仅是因为我们真的非常关注入住率,当你真正强大的租赁月份是 秋天,我们希望尽可能充分,因此我们必须在续订和今年剩余时间的新租约上做出更多定价。
迪恩威尔金森
And does some of that feed into your back-to-back turns and not losing as much time on that or?
其中一些是否会导致你的背靠背转弯而不会在此时损失那么多时间?
Sam Kolias
Dean, its Sam. And the back-to-backs are improving, which reflects our successful renovation program, especially with our curb appeal experienced centers and common area renovation programs that are really increasing the curb appeal and demand of our communities.
And as a result, we're seeing higher back-to-backs, but we're also engineering a more smooth, sustainable recovery with respect to our rental revenue in that, our targets are between 4% and 8%, and we've got goalposts now for each and every community where there's clear direction as to where we want to end each and every month.
And so we have to, again, give all the credit to our team because the ball is going in between the goalposts, and that's between 4% and 8%. And so our team continues to score positive, growth going forward, and providing us with much better results. So, that's the approach we're taking. And again, it's very measured, it's engineered, it's gradual and it's very resident-friendly.
迪恩,它的山姆。 背靠背正在改善,这反映了我们成功的翻新计划,特别是我们的经验丰富的中心和公共区域改造计划,这些计划确实增加了我们社区的遏制吸引力和需求。
结果,我们看到更高的背靠背,但我们也在设计一个更平稳,可持续的恢复,我们的租金收入,我们的目标是4%到8%,我们' 我们现在为每个社区都设立了门柱,我们每个月都有明确的方向。
所以我们必须再次给予我们球队所有的荣誉,因为球在球门柱之间,而且在4%到8%之间。 因此,我们的团队继续取得积极的成果,向前发展,并为我们提供更好的结果。 所以,这就是我们采取的方法。 而且,它是非常有用的,它是经过精心设计的,它是渐进式的,并且非常适合居民。
迪恩威尔金森
Something to be said for your interior designer, right?
对你的室内设计师来说,对吧?
Rob Geremia
A lot has been said.
已经说了很多。
Sam Kolias
Take all the credit.
拿走所有的功劳。
迪恩威尔金森
I'd like to have that one.
我想要那个。
Sam Kolias
She is listening, Dean.
迪恩,她在听。
迪恩威尔金森
No, I don't doubt that. On the issue of the joint venture, Sam, it's good to see you, sort of, partnering up again with your same joint venture partner on that Sandalwood deal. Have you had a larger discussion with them seeing how your expansion targets seem to be somewhat aligned as to maybe a larger portfolio approach to that joint venture? Or is that something that's probably just still going to be one-off and you would roll one into the other or could you see something a little bigger coming from that relationship?
不,我不怀疑。 关于合资企业Sam的问题,很高兴看到你,与你在檀香木交易上的同一合资伙伴再次合作。 您是否与他们进行了更广泛的讨论,了解您的扩张目标在某种程度上可能与该合资企业的更大投资组合方法有些一致? 或者那可能只是一次性的东西,你会把一个滚到另一个或者你能从这种关系中看到更大的东西吗?
Sam Kolias
We started many years ago with breakfast really with Eddy Sonshine and our goal from the first breakfast a few years ago was to be RioCan's best partner. And vice versa on Eddy and Jonathan's and the whole RioCan team we have to really credit for being amazing partners, and that's really been our primary focus where we create value for one another.
And that, we believe, will be a more strategic way to determine what we're going to do in the future. We are really excited with the results of the BRIO. We shopped a couple of brand-new developments yesterday actually and the day before and last week, where one of the 400 units that was brought onto the market a few months ago, it's 85% rented at rental levels close to $3 a square foot.
There was a new community that just came on the market in June a block away from our head office, so it's no excuse as not to shop that community and that's already 40% rented. And so we're so pleased to see the rental market improve in Calgary and Edmonton as well with the new Insignia community that we've built -- or that we bought that was just built, we're seeing exceptionally lease up opportunities as well and great demand from new product and nearly repositioned and value add product as well.
And so we're very pleased with how things are going with our new development, and we're excited to complete BRIO and start a new development with RioCan, and we're going to take it day-by-day. And the more value we create, the more success we have. I'm sure that's the best way to take our partnership and the approach and we'll see what the future holds as a result of that approach.
我们很多年前开始与Eddy Sonshine一起吃早餐,几年前我们的第一份早餐的目标是成为RioCan的最佳合作伙伴。对于Eddy和Jonathan以及整个RioCan团队而言,我们必须真正归功于成为令人惊叹的合作伙伴,而这确实是我们为彼此创造价值的主要焦点。
我们相信,这将是一种更具战略性的方式来确定我们将来要做什么。我们对BRIO的结果感到非常兴奋。我们昨天实际上和前一天和上周购买了几个全新的开发项目,其中几个月前投放市场的400个单位中有一个,租金水平接近每平方英尺3美元,租金为85%。
6月刚刚离开我们的总部,有一个新的社区刚刚进入市场,所以没有理由不去购买那个社区,而且已经有40%的租用了。所以我们很高兴看到卡尔加里和埃德蒙顿的租赁市场以及我们建造的新Insignia社区 - 或者我们刚购买的那些已经建成,我们也看到了特别的租赁机会新产品的需求量很大,而且几乎重新定位和增值产品。
因此,我们对新开发项目的进展感到非常满意,我们很高兴能够完成BRIO并与RioCan开始新的开发,我们将逐日采用它。我们创造的价值越多,我们就越成功。我相信这是采用我们的伙伴关系和方法的最佳方式,我们将看到这种方法的未来。
迪恩威尔金森
That's good. I mean, it's a good partnership. So, hopefully something that continues to grow.
非常好。 我的意思是,这是一个很好的伙伴关系。 所以,希望继续增长的东西。
Sam Kolias
It is.
它是。
迪恩威尔金森
That's it from me, I'll hand it back. Thanks everyone.
那就是我,我会把它交还给我。 感谢大家。
Sam Kolias
Thanks Dean.
谢谢迪恩。
会议主持员
Thank you. Your next question comes from Jonathan Kelcher of TD Securities. Please go ahead Jonathan.
谢谢。 您的下一个问题来自道明证券的Jonathan Kelcher。 请继续乔纳森。
Jonathan Kelcher
Thanks. Good morning.
谢谢。 早上好。
Sam Kolias
Good morning.
早上好。
Jonathan Kelcher
Just turning back to slide eight, I would estimate that overall, looks like you're about 3% in July and I know 4% to 8%, so do you think -- and I get that the summer months are a little weaker. Do you think that you guys can get there at least at the low end of that for Q3?
回到第八张幻灯片,我估计整体而言,看起来你在7月份约为3%,我知道4%到8%,所以你认为 - 我觉得夏季月份稍弱一些。 你认为你们至少可以在Q3的低端到达那里吗?
Rob Geremia
Yes, Jonathan, it's Rob. I think the 2.4% you're seeing there in her July; the key issue there is Quebec. In particular, we had probably on the renewal side; almost 40% to 50% of our renewals were from the Quebec market.
Traditionally, July is the big renewal month and the move out month in Quebec, to the point where our team goes crazy for a couple of days because there's so much going on.
If you weight-adjust that for the rest of the portfolio, you see will we'd be well above that and well within our target range. So, try to hide in my notice is if you strip of the Quebec portion, remember our renewals in Quebec, it's rent control. You don't have a lot of stuff you can do above the guideline controls there. So that really is drew it down.
If we were adjusted for that you would have probably said again, if you look at just the Alberta on the left-hand side was 4% and 4.9%. When you compare that to the 5.3% we had on the new leases on the entire portfolio, our renewals will probably be above the 4.9% you see in Alberta. So, once we adjust that, that's a key point.
Number two is we're heading over in over the summer months into our stronger rental months in the fall and so we anticipate this and we've seen this in the past over a number of years, our renewal rates and our new lease rates increase dramatically as well too. So, again, back to that 4% to 8% range. Once we have occupancy levels higher than the they are today even stronger, even more pricing power, so but again to Sam's point, very, very key we are targeting to 4% to 8% we're going to be very customer-friendly. But yet, we're very happy that range as well too.
是的,乔纳森,这是罗布。我认为你在七月份看到的是2.4%;关键问题是魁北克省。特别是,我们可能在更新方面;我们续约的近40%至50%来自魁北克市场。
传统上,7月是魁北克省的重建月份,也是一个月的结束,我们的团队疯狂了几天,因为有很多事情要发生。
如果你对其余的投资组合进行权重调整,你会发现我们将远远高于我们的目标范围。因此,试着隐藏在我的通知中,如果你剥离魁北克部分,记住我们在魁北克省的续约,这是租金控制。你没有很多东西可以在那里的指南控制之上做。所以这真的是把它拉下来。
如果我们进行了调整,你可能会再次说,如果你只看左边的艾伯塔省是4%和4.9%。当你将我们对整个投资组合的新租约的5.3%进行比较时,我们的续约可能会高于您在艾伯塔省看到的4.9%。所以,一旦我们调整了,那就是关键点。
排名第二的是我们在过去的几个月里会进入秋季更强劲的租赁月份,所以我们预计这一点,过去几年我们已经看到了这一点,我们的续租率和新的租赁费用增加了也是戏剧性的。所以,再次回到4%到8%的范围。一旦我们的入住率高于他们今天的更高,甚至更高的定价能力,那么再次对Sam来说,非常非常关键,我们的目标是4%到8%,我们将非常客户友好。但是,我们也很满意这个范围。
Jonathan Kelcher
Okay. So, it does sound like you can get there for -- at least the low end, there for Q3?
好的。 所以,它确实听起来像你可以到达那里 - 至少是低端,那里是Q3?
Rob Geremia
Yes. We think we've going to be stripped out of Quebec. And that's sort of one month -- Quebec to go back to regular word is now.
是。 我们认为我们将被剥夺魁北克省。 那是一个月 - 魁北克现在回到常规词。
Jonathan Kelcher
Yes. And then overall, it should be at least hit the low end even with Quebec in there?
是。 那么总的来说,即使魁北克在那里,它至少应该达到低端?
Rob Geremia
We are well above the low end to be honest with you on total. But once we adjust for the occupancy pick up, we're never going to get the summer and the strong rental Q3; we usually normally have as well too.
总而言之,我们远远高于低端。 但是一旦我们调整了入住率,我们永远不会得到夏季和强劲的租赁Q3; 我们通常也一样。
Jonathan Kelcher
Okay. Where do you see incentives trending the next couple of quarters? They are down nicely quarter-over-quarter this -- in Q2.
好的。 您认为接下来几个季度的激励趋势在哪里? 在第二季度,它们与季度相比下降得非常好。
Sam Kolias
Jonathan, a good question. We again, look at incentives as just part of the way we manage our revenue. And so we want to emphasize and stress that our revenue targets are between 4% and 8%, and how we get there is a multitude of options and levers, and incentive reduction is one of those.
We've started to share the amazing value that in the deal and partnership we have with Telus with our residents and we pass along exceptional value for Internet and cable services to our residents and are recovering those costs and that's another great source of revenue.
Many of our communities were now asking for a very small parking. To recover our landscape in expenses in the expenses that we need to invest back in our parking lots in parkades and landscape and so that's another source of revenue that we're realizing -- is an opportunity that we haven't really in the past and we're really looking at each and every community with an asset management approach.
We compare it with the entire community and all of our competitors, and we reverse engineer the best performance for each and every community that we work with our entire team to be able to accomplish and make sure that each and every community is operating at its optimum potential.
乔纳森,一个很好的问题。我们再次将激励视为我们管理收入的一部分。因此,我们希望强调并强调我们的收入目标在4%到8%之间,我们如何实现这一目标有多种选择和杠杆,而减少激励就是其中之一。
我们已经开始与Telus与我们的居民分享这笔交易和合作伙伴关系的惊人价值,我们将互联网和有线电视服务的特殊价值传递给我们的居民,并正在收回这些成本,这是另一个巨大的收入来源。
我们的许多社区现在要求停车非常小。为了恢复我们需要在停车场和景观停车场投资的费用,以及我们正在实现的另一个收入来源 - 这是我们过去没有真正的机会。我们真的用资产管理方法来看待每个社区。
我们将其与整个社区和所有竞争对手进行比较,我们为每个与整个团队合作的社区进行逆向工程,以便能够完成并确保每个社区都以最佳状态运行潜在。
Jonathan Kelcher
Okay, that's helpful. And then the last one for me. Just on the operating costs slide particularly. in Alberta, I'm sure you saw your peers reported pretty elevated costs yesterday in Alberta. Can you maybe just walk us through what you're seeing? And I believe Q3 is typically the changeover in property tax so maybe give us a little bit of guidance on that?
好的,这很有帮助。 然后是我的最后一个。 仅仅是在运营成本上下滑。 在艾伯塔省,我相信你昨天在艾伯塔省看到你的同行报告了相当高的成本。 你能告诉我们你所看到的内容吗? 我相信Q3通常是房产税的转换,所以可能会给我们一些指导吗?
Rob Geremia
That's correct, Jonathan. On the property tax side, July 1st was the new number actually this year, so we are anticipating an increase of about 3% to 4%. But we'll be -- the good point is, with James leading our property tax will actually expect so we're going to be happy on that. So they will be some upward pressure in the latter half of the year on property taxes.
On the cost incurred to be honest, yes, I can't under emphasize what Sam said, our team is coming up with ways to save costs, to do stuff that we could never think of, and they just come up with new strategies and new ways to do it. And all the stuff you've invested over the years, the last couple of years, have already starting to pay off now like so the lower turnover caused because we then remitted two years ago, the fact that we're doing lobbies and pushing it all the other stuff, we are making the more cost-effective to maintaining even speak so it's really not one issue that's lowering costs, it's all of these put together.
Our rental and renewal specialist doing a phenomenal job keeping our turnover down yes still getting the 4% to 8% growth on the bottom-line, on topline revenues as well too. So we are very proud of what they're doing. I continue probably some of our operating cost going into Q3, we understand that. But in general, we are trending in the right direction and we'll continue to look even more savings.
那是对的,乔纳森。在物业税方面,7月1日实际上是今年的新数字,因此我们预计会增加约3%至4%。但我们会 - 好的一点是,詹姆斯领导我们的财产税实际上会期望所以我们会对此感到高兴。因此,他们将在今年下半年对房产税产生一些上行压力。
关于诚实的成本,是的,我不能强调Sam所说的,我们的团队想出了节省成本的方法,做了我们永远无法想到的事情,他们只是提出了新的策略和新方法。多年来你投入的所有东西,过去几年,已经开始得到回报了,因为我们在两年前汇款,因为我们正在做游说并推动它所有其他的东西,我们正在使维持甚至说话更具成本效益,所以这不是一个降低成本的问题,所有这些都放在一起。
我们的租赁和更新专家做了非凡的工作,保持了我们的营业额下降是的,仍然在底线上获得4%至8%的增长,同时也增加了收入。所以我们为他们正在做的事感到自豪。我可能会继续将部分运营成本纳入第三季度,我们理解这一点。但总的来说,我们正朝着正确的方向发展,我们将继续寻求更多的节省。
Jonathan Kelcher
Okay. Thanks. I'll turn it back.
好的。 谢谢。 我会把它还给我。
Rob Geremia
Thanks.
谢谢。
会议主持员
Thank you. Your next question is from Mario Saric of Scotiabank. Mario please go ahead.
谢谢。 您的下一个问题来自丰业银行的Mario Saric。 马里奥,请继续。
马里奥·萨里奇
Hi, good morning.
早上好。
Rob Geremia
Good morning.
早上好。
马里奥·萨里奇
I think if you learning anything this morning, it's that your slide deck will go from 69 slides to probably five.
我想如果你今天早上学到任何东西,那就是你的幻灯片将从69张幻灯片转到5张幻灯片。
Rob Geremia
Sorry, Maria, we can't hear you, sorry.
对不起,玛丽亚,我们听不到你,对不起。
马里奥·萨里奇
Is that better?
那个更好吗?
Rob Geremia
Yes, thank you.
是的,谢谢。
马里奥·萨里奇
I was saying I think if you can learning anything from this morning, it's that your slide deck can go from 6p slides probably to about five, with a focus on slide eight in particular, so I'll go there as well. On the renewals and the rentals, do you have last year's equivalent numbers for May, June, and July?
我说我认为如果你能从今天早上学到任何东西,那就是你的幻灯片可以从6p幻灯片转到大约5个,尤其是幻灯片8,所以我也会去那里。 关于续订和租赁,你有去年五月,六月和七月的同等数字吗?
Rob Geremia
We do actually have them. I think last year was a little bit of an anomaly year to focus on but what we did see last year in on-renewals and going of got them yesterday, we were roughly where we are today on the renewals than when we saw October, November and December spike up to close to the high-end of renewal our revenue range. But if I go back a couple of years, I see the same kind of trends.
我们确实拥有它们。 我认为去年是一个有点异常的一年需要关注,但我们去年看到的续约和昨天得到了它们,我们大概是今天续约的时间比我们看到十月,十一月 而且12月份的收入范围接近续订的高端。 但如果我回去几年,我会看到同样的趋势。
马里奥·萨里奇
Okay. I'm just trying to understand the trend that we saw in May, June, and July and when -- opening commentary.
好的。 我只是想了解我们在5月,6月和7月看到的趋势以及何时开启评论。
Rob Geremia
Yes, it is. If I Strip out the Quebec impact of July what the number will be. I will get that number and try to do something with it. But you'll see, I'm pretty confident to say that if we strip that renewal number out -- and if you look at the, I guess, Sam mentioned on the sequential revenue in Quebec, being a little lower than our average, I think, that you're going to see that number come up in total. So, again, focus on occupancy is the key but we're not -- we're still within our 4% to 8% range.
是的。 如果我删除7月魁北克省的影响,那么这个数字是多少。 我会得到这个号码并尝试用它做点什么。 但是你会看到,我很自信地说,如果我们取消续约号码 - 如果你看一下,我猜,Sam提到魁北克的连续收入,略低于我们的平均水平, 我想,你会看到这个数字总共出现了。 所以,再次关注入住率是关键但我们不是 - 我们仍然在4%到8%的范围内。
马里奥·萨里奇
Yes, I'm sorry. I was thinking more on Alberta in particular. So like when I look at the trend line of the bars in May, June and July this year, I guess, you're saying that you saw similar trend and not necessarily last year but overall, you typically see that trend. And then if you were to add August, September, October to this chart, going forward, I guess, you're highlighting these bars are expected to increase over the next three months as opposed to staying where they are today?
是的,对不起。 我特别想到艾伯塔省。 所以当我今年5月,6月和7月看到酒吧的趋势线时,我想,你说你看到了类似的趋势,不一定是去年,但总的来说,你通常会看到这种趋势。 然后,如果你要将8月,9月,10月添加到这个图表中,那么,我想,你突然强调这些酒吧预计将在未来三个月内增加而不是保持今天的状态?
Sam Kolias
So Mario, last second quarter, we were much more optimistic with respect to reducing our incentives, and we reduced our incentives much more last year in the second quarter as a result of the tightened vacancy and much higher occupancy that we were tracking towards the April, May and June months.
And so we learned last summer that we have to take a more measured and engineered approach with respect to the reduction of the incentives and this is where we introduced the goalposts that are very measured and gradual throughout the entire period -- throughout the entire summer. And so we took a much more measured and engineered gradual approach this summer, and it was engineered and purposeful that way because we looked at our data and the volatility that we created last summer as a result of reducing our incentives too quickly and too much.
And so this year, we've taken a much more measured and gradual approach. And this year, we're up significantly in Alberta in occupancy and our vacancy loss is significantly less in Alberta this time, this year versus last year. And so we're already seeing the positive effects of increased occupancy, increased -- renewals and retention is something we're really focusing in on, and again, we have to stress, we are balancing out the benefits of the Net Promoter Score and measuring our resident's satisfaction with the economics of doing that as well because there is a balance between making a resident happy and staying in business at the same time.
And so we have to balance that, and we have to continue to grow and be profitable because that's essential to continue to provide great service, products and experience to our residents. So, we explain that exactly to all our residents during the renewal process. We're still flexible though because some of our residents are on fixed income and they listen to our calls. And so we continue to be very flexible with residents that aren't on fixed incomes and are not getting raises.
Like we always have, since 1999, we've been very resident-focused and self-regulated. And so we see the stresses and the importance of a home is paramount. And so it's personal, and we work with everybody and together, work on mutual agreements on renewals and so far so good. We're so happy and thrilled with our team and approach and our service to our residents, which is really producing great stable results.
所以马里奥,在过去的第二季度,我们对减少激励措施更加乐观,而且由于空置率的提高以及我们在四月份追踪的更高入住率,我们去年第二季度的激励措施更多,五月和六月。
因此,我们去年夏天了解到,我们必须采取更加谨慎和有效的方法来减少激励措施,这是我们在整个夏季引入整个时期非常严格和渐进的门柱的地方。因此,我们在今年夏天采取了更加谨慎和渐进的渐进方法,因为我们查看了我们的数据和我们去年夏天创造的波动性,因为我们过于迅速地减少了我们的激励措施。
所以今年,我们采取了更加谨慎和渐进的方法。而今年,我们在阿尔伯塔省的入住人数显着增加,而今年艾伯塔省的空缺率明显低于去年。所以我们已经看到增加入住率,增加 - 续订和保留的积极影响是我们真正关注的事情,而且我们必须强调,我们正在平衡净推动者得分和衡量我们居民对这样做的经济学的满意度,因为在使居民快乐和同时保持业务之间存在平衡。
因此,我们必须平衡这一点,并且我们必须继续发展并获利,因为这对于继续为我们的居民提供优质服务,产品和体验至关重要。因此,我们在续订过程中向所有居民解释。我们仍然很灵活,因为我们的一些居民是固定收入,他们听我们的电话。因此,对于那些没有固定收入且没有加薪的居民,我们仍然非常灵活。
就像我们一直以来一样,自1999年以来,我们一直非常注重居民和自我监管。因此,我们看到家庭的压力和重要性是至关重要的。所以它是个人的,我们与每个人一起工作,共同完成续约协议,迄今为止一直很好。我们对我们的团队和方法以及我们对居民的服务感到非常高兴和激动,这确实产生了非常稳定的结果。
马里奥·萨里奇
Okay. Maybe shifting to slide 10 of the call and focusing on the sequential revenue growth, particularly, in Edmonton. I mean, you saw a very nice uptick going to 1.8% from 0.2% in Q1.
And then the same quarter last year, I think it was 1.4%. So, you're up even relative to last year. You're spending a bit more capital in Edmonton making a difference to the product as the products were really well in our July property tour. I was just wondering, high level, how much of the 1.8% would you say is kind of a return on that capital spend versus the natural market tightening?
好的。 也许转向10号电话,并专注于连续的收入增长,特别是在埃德蒙顿。 我的意思是,你看到一个非常好的上升,从第一季度的0.2%上升到1.8%。
然后去年同一季度,我认为是1.4%。 所以,你甚至相对于去年。 你在埃德蒙顿花了更多的资金来改变产品,因为产品在7月的房产之旅中非常好。 我只是想知道,高水平,你认为1.8%的资金支出与自然市场收紧的回报是多少?
Sam Kolias
Most of it is return on that capital spend. There is absolute direct correlation with our high grading of our common areas, lobbies, experience centers, and the huge investment we made two years ago and the year -- a year, two, and three years ago, where we really ramped up, and we're investing significantly in our interior units.
And so we've got ample supply of phenomenal product and then some of the showings that I tag along and learn how to be a phenomenal leasing associate from our guru leasers, I personally see a potential resident expression of joy when they walk into a brand -- newly renovated kitchen with new flooring and that is real testament as to the success we have in the investment, in the significant investments we've made in our product quality. It's really, really showing, and we are absolutely gaining market share. There is no question about that.
In the market research and shops that we do, we are absolutely doing better than our competitors as a result of our renovation program and especially our reengineering of our culture. There is a different buzz in our communities and it's a phenomenal vibe and feel. And when everybody's happy and having a good time, it's a much different culture and atmosphere and it's really helping with our rentals and building a phenomenal community and place to live. So, we're just thrilled.
Again, we just can't give enough credit to our team for rising to the occasion and coming up with create new ways of increasing retention and occupancy and reducing our incentives, as a result. Because value is exceptional, especially in Alberta with what we've invested in. It really is exceptional value.
As we noted earlier, $1.35 on average a square foot is exceptional rent per square foot. We haven't seen that kind of exceptional value proposition for Alberta renters for decades. So, we're obviously very, very happy.
其中大部分是资本支出的回报。我们的公共区域,大厅,体验中心以及我们两年前和一年 - 一年,两年和三年前的巨额投资与我们的高评级绝对直接相关,我们真正加强了,我们在内部装置上投入了大量资金。
因此,我们有充足的现象供应,然后我标记了一些展示,并学习如何成为我们的大师租赁者的非凡租赁伙伴,我个人看到他们走进一个品牌时可能会有一种喜悦的表达 - 新装修的厨房,新地板,这是我们在投资方面取得的成功,以及我们对产品质量的重大投资的真实证明。它真的,真实地展示,我们绝对赢得了市场份额。毫无疑问。
在我们的市场研究和商店中,由于我们的翻新计划,特别是我们的文化再造,我们绝对比竞争对手做得更好。在我们的社区中有一个不同的嗡嗡声,这是一种非凡的氛围和感觉。当每个人都快乐并享受美好时光时,这是一个非常不同的文化和氛围,它真正有助于我们的租赁和建立一个非凡的社区和居住的地方。所以,我们很激动。
再一次,我们无法给予我们的团队足够的信任,因为他们不断上升并创造了新的方法来提高保留率和入住率,从而减少我们的激励措施。因为价值是特殊的,特别是在艾伯塔省我们投资的东西。它确实是非凡的价值。
正如我们前面提到的,平均每平方英尺1.35美元是每平方英尺的特殊租金。几十年来,我们还没有看到艾伯塔省租房者的那种特殊价值主张。所以,我们显然非常,非常高兴。
马里奥·萨里奇
Actually -- so Sam, you mentioned again you're taking market share, the occupancy team now a little bit year-over-year on a same-store basis. And so would it be fair to say that the broader market is seeing a bit more occupancy erosion than that? Or is some of that occupancy decline year-over-year just related to kind of the capital spend?
实际上 - 所以山姆,你再次提到你占据了市场份额,占用团队现在在同一店铺的同比一点点。 那么可以公平地说,更广泛的市场正在看到比这更多的入住率下降? 或者一部分入住率与资本支出类型有何关系同比下降?
Sam Kolias
Overall, the market's gaining in occupancy and the vacancy overall is dropping. Where we're seeing vacancy drop is in the new supply significantly. There's significant absorption in the new supply. Then in the newly renovated and repositioned value-add product, significant improvements in occupancy.
And where we're seeing vacancy, to be quite honest is, perfect example is Regina, where we need to focus in on, and we are working on Regina and Saskatoon. The brand-new communities we built in Regina are almost entirely full. Perfect example in a very competitive tough market where new supply rains and great product quality rains and service.
And where we're seeing a lower occupancy is in the communities that we are working on, as we speak. We're taking our eyedropper, where we apply eyedropper amounts of capital in the perfect place and the amount to maximize the return of that capital and to turn around that community and maximize that and increase that occupancy and reduce those incentives as a result of the very calculated capital spend that we're doing now versus what we were doing two, three years ago.
总体而言,市场占有率和整体空置率正在下降。我们看到空置率大幅下降的新供应量。新供应有显着吸收。然后在新装修和重新定位的增值产品中,占用率显着提高。
在我们看到空缺的地方,说实话,里贾纳是我们需要关注的重要例子,我们正在研究里贾纳和萨斯卡通。我们在里贾纳建造的全新社区几乎全部完工。在竞争非常激烈的市场中,这是一个完美的例子,新的供应量下降,产品质量下降,服务质量也很好
正如我们所说,在我们正在努力开发的社区中,我们看到较低的入住率。我们正在服用我们的吸管,在那里我们将吸管的大量资金投入到完美的地方和数量,以最大化该资本的回报,并扭转该社区并最大化并增加占用率并减少这些激励措施。我们现在正在做的非常有计划的资本支出与我们两年,三年前的工作相比。
马里奥·萨里奇
Okay. My last question, just really quickly on the guidance. It's up about 2.5% FFO at the midpoint. You left your same-property NOI guidance intact of 4% to 9%. It sounds based on kind of the press release and the commentary, the revenues are going towards the top end of the range and the cost are coming in maybe a little below on the property tax site, for example.
So, when you look at the guidance being intact of 49, within that range, I guess, today relative to three months ago is the expectation for the same property NOI to be higher than it was before?
好的。 我的最后一个问题,只是很快就在指导上。 在中点,它的FFO约为2.5%。 您将同一财产的NOI指导保持在4%至9%之间。 这听起来基于新闻稿和评论的类型,收入正在走向该范围的最高端,例如,在物业税网站上的成本可能会略低于收入。
所以,当你看到指导完整的49,在这个范围内,我想,今天相对于三个月前,同一财产NOI的预期会比以前更高?
Rob Geremia
Yes, it's Rob. Yes, so we are shifting up the curve for sure on that one as well. And couple of the other variables though as even if you notice, we already -- we are getting close to the 9% in our Alberta portfolio already for the first half of the year. So just maintain that loan is going to push the curve overall on all there as well, too.
Also, we have to remember that in the Alberta portfolio, we have a big savings, which is no more carbon tax for the last half of the year in Alberta. That actually adds about $1 million to our NOI alone adjusting for that.
We have not; again, we're not sure of 2020 yet because until the elections come up, we won't know. But we do know now for sure that there is no carbon tax for the last half of the year. So that has a positive impact for sure.
是的,这是Rob。 是的,所以我们也在确定那个曲线上。 尽管如此,即使您注意到其他变量,我们已经 - 我们已经在今年上半年接近我们艾伯塔省投资组合的9%。 因此,只要保持贷款也会在整个过程中推动整体曲线。
此外,我们必须记住,在艾伯塔省的投资组合中,我们有很大的节省,在阿尔伯塔省的下半年不再征收碳税。 这实际上为我们的NOI增加了大约100万美元。
我们还没有; 再一次,我们还不确定2020年,因为在选举结束之前,我们不会知道。 但我们现在确实知道,今年下半年没有碳税。 所以这肯定会产生积极的影响。
马里奥·萨里奇
Right. So, will the carbon tax savings be in the 49?
对。 那么,碳税节省是否会在49?
Rob Geremia
Yes. Yes, and again, we shifted up the curve on -- originally, we were in the 5%, 5.5% range for the year. We've shifted up the curve on that as well now too.
是。 是的,我们再次向上移动 - 最初,我们在今年的5%,5.5%范围内。 我们现在也已经改变了曲线。
马里奥·萨里奇
Got it, okay. Thanks for the color.
知道了,好的。 谢谢你的颜色。
Rob Geremia
Thank you.
谢谢。
会议主持员
Thank you. Your next question is from Brendon Abrams of Canaccord Genuity. Please go ahead Brendon.
谢谢。 您的下一个问题来自Canaccord Genuity的Brendon Abrams。 请继续Brendon。
Brendon Abrams
Hi, good morning everyone.
大家好,大家早上好。
Sam Kolias
Hi Brendon.
嗨布伦登。
Brendon Abrams
Just taking a look here at your Ontario portfolio. I mean, we don't talk a lot about it, almost 10% of total suite. It looks like the mark-to-market or gain to lease opportunities, it's growing and it's now above $10 million. Just curious in terms of where the turnover is in this segment of your portfolio and how quickly do you think you can fully capture this opportunity?
只需看看你的安大略省投资组合。 我的意思是,我们不会谈论它,几乎占总套房的10%。 看起来像是按市价计价或获得租赁机会,它正在增长,现在已超过1000万美元。 只是对你的投资组合中这一部分的营业额有多好奇,你认为你能多快抓住这个机会?
Rob Geremia
Brendon, its Rob. Very good point there. Yes, the mark-to-market is quite large there. We're actually seeing lower turnover than we have in the past. The spread is getting higher and higher but we are getting, with our renovated product, to be honest, a turnover of 30% to 35% rental increases on those but the number is not increasing. That's a part of a challenge, I think, the whole Ontario market has, as on legacy assets -- is the mark-to-market is very, very large. But as it gets larger and larger, your turnover is going to get lower and lower on an overall basis as well too.
So -- and we're also seeing the same turnover occur year-over-year. So, the same customer who is moving over versus the new one is full mark-to-market. So, I don't have a crystal bar on how long will it take us to get the full mark-to-market on the portfolio.
I think it's going to be a little longer than we anticipated. But we -- the good news is, what is turning over, we're getting substantial increases and we're also doing renovations to those suites for the long-term sustainability of that income flow as well.
布兰登,它的Rob。那里非常好。是的,那里的盯市价格非常大。我们实际上看到的营业额低于过去。价差越来越高,但我们正在通过我们的翻新产品获得诚实,租金增长30%至35%,但数量并未增加。我认为,这是挑战的一部分,与传统资产一样,整个安大略省市场的标记是非常非常大的。但随着它变得越来越大,你的营业额也会在整体基础上变得越来越低。
所以 - 我们也看到同样的营业额同比增长。因此,与新产品相比,同一客户正在全面瞄准市场。所以,我没有一个水晶条,我们需要多长时间才能在投资组合中获得完整的按市价计价。
我认为它会比我们预期的要长一点。但我们 - 好消息是,什么是翻身,我们正在大幅增加,我们也正在对这些套房进行翻新,以实现收入流的长期可持续性。
Brendon Abrams
Okay. So, roughly speaking, I mean, where would you peg turnover in your Ontario portfolio? Would it be--?
好的。 所以,粗略地说,我的意思是,你会在哪里盯住安大略省投资组合的营业额? 可不可能是 - ?
Rob Geremia
15%.
15%。
Brendon Abrams
Okay. And just turning gears here. On the disposition side, the last two assets you've sold in Saskatoon both premium side for about $150,000 per door. Just considering the kind of strong valuation that you've been able to get, is there a thinking or thought process around kind of accelerating this program and to free up more capital to redeploy elsewhere?
好的。 只是在这里转动。 在处置方面,你在萨斯卡通卖出的最后两个资产都是高价,每门约150,000美元。 考虑到你能够获得的那种强有力的估值,是否有一种思考或思考过程可以加速这一计划并释放更多资金以重新部署到其他地方?
Lisa Russell
Yes. We actually -- our -- what we do is we look at each and every asset, and we are culling the portfolio constantly. But we do not have any direction to sell anything further for 2019. And again, if you go back historically, we have sold from time to time, but it's on a one-off opportunity-driven spot.
是。 我们实际上 - 我们 - 我们所做的是我们看待每一项资产,我们不断地剔除投资组合。 但是我们没有任何方向可以在2019年进一步出售任何东西。而且,如果你回顾历史,我们会不时出售,但它是在一次性机会驱动的地方。
Brendon Abrams
Okay. And just last question for me before I turn it over. Maybe I missed it in the disclosures but the projected stabilized cap rate for BRIO, just wondering if you have an update there or -- and now that you are much further along in the project?
好的。 在我把它翻过来之前,对我来说只是最后一个问题。 也许我在披露方面错过了它,但BRIO的预计稳定上限率,只是想知道你是否有更新或 - 现在你在项目中更进一步?
Lisa Russell
Okay. So, we are working right now on a pre-leasing program with RioCan. And we'll be able to give you a further update as we move forward. But as we're -- over the next six to nine months, we are going to be narrowing it down. I guess the good news is we are seeing Calgary getting improving overall.
And as Sam has indicated earlier, the new purpose-built rental is seeing higher rents. And -- so it's a really fast-moving market right now on the -- with the new purpose-built development. So, again, we'll give you an update next quarter after we work through this with our partners.
好的。 因此,我们正在与RioCan合作开展预租计划。 随着我们前进,我们将能够为您提供进一步的更新。 但正如我们所做的那样 - 在接下来的六到九个月里,我们将会缩小范围。 我想好消息是我们看到卡尔加里总体上有所改善。
正如山姆早些时候指出的那样,新的专用租赁租金更高。 而且 - 现在这是一个非常快速发展的市场 - 通过新的专用开发。 因此,在我们与合作伙伴共同完成此工作后,我们将再次向您提供最新信息。
Brendon Abrams
Okay, that's helpful. That's all for me. Thank you.
好的,这很有帮助。 这一切都适合我。 谢谢。
Sam Kolias
Thanks Brendon.
谢谢布兰登。
会议主持员
Thank you. Your next question is from Matt Kornack of National Bank. Please go ahead Matt.
谢谢。 您的下一个问题来自国家银行的Matt Kornack。 请继续马特。
马特科纳克
Hi guys. You mentioned your eyedropper that you're dispersing capital with, and then -- and we've seen it in the numbers in terms of CapEx coming down. I know Edmonton was sort of the next destination for some of that capital and obviously, the larger portfolio there. Should we expect that you'll be able to maintain the sort of total CapEx not maintenance but total CapEx figures?
嗨,大家好。 你提到你的滴管,你正在分散资本,然后 - 我们已经看到它在CapEx下降的数字中。 我知道埃德蒙顿是某些资本的下一个目的地,显然,那里有更大的投资组合。 我们是否应该期望您能够维持总的资本支出而不是维护,而不是总资本支出数据?
Rob Geremia
It's Rob. Yes, you're right. Edmonton is the biggest portfolio. As Sam mentioned, we haven't put enough detail into yet. Although, if you look at our brand of division, Edmonton has a large number of living brand. So our -- it's going to be a focused, kind of a smaller, more moderate renovation program.
So on an absolute basis, it will be lower but on a per door basis, it's going to be great. But I can't -- I think Sam's words are exactly right. We're using the eyedropper to make sure that we can get the returns, we can do all this stuff here with that.
And if you look at the slide, on the Prominence Place slide there, again, that's the kind of renovation we can anticipate at the living communities brand that we're having. Again, very nice, looks really good, really appreciative and [Indiscernible] right and just what we need to get really good returns is not that great and -- but we are getting it.
这是罗布。 你是对的。 埃德蒙顿是最大的投资组合。 正如萨姆所说,我们尚未提供足够的细节。 虽然,如果你看看我们的品牌师,埃德蒙顿拥有大量的生活品牌。 所以我们 - 它将成为一个专注,更小,更温和的装修计划。
所以在绝对的基础上,它会更低,但在每门的基础上,它会很棒。 但我不能 - 我认为Sam的话是完全正确的。 我们正在使用吸管来确保我们能够得到回报,我们可以在这里完成所有这些工作。
如果你看一下幻灯片,再次在Prominence Place滑道那里,我们可以预见到我们所拥有的生活社区品牌的那种改造。 再一次,非常好,看起来真的很好,非常感激和[音频不清晰]正确而我们需要获得真正好的回报并不是那么好 - 但我们得到它。
马特科纳克
Okay. So, it sounds like current levels, at least on a per suite basis across the portfolio, are indicative. I mean if you go back into the 2011 to 2016 era, you were probably at about $2,500 a suite in terms of total CapEx. But -- and now I think it's around $3,500 or do you anticipate that you'll eventually trend back down towards where you were historically?
好的。 所以,听起来像目前的水平,至少在整个投资组合的每套房间,都是指示性的。 我的意思是,如果你回到2011年到2016年的时代,就总资本支出而言,套房的价格可能在2,500美元左右。 但是 - 现在我认为它大约是3,500美元,或者你预计你最终会回归到历史上的位置?
Rob Geremia
We'll trend back down because as Sam mentioned, we invested heavily upfront in a lot of the units and they're recycling above, again, so we will to reinvest in those as well too.
Our design and operations teams have done a phenomenal job lowering costs even on those particular categories as well, which is key. But we're -- it's going to be very opportunity driven and based.
我们将退缩,因为正如萨姆所说,我们在很多单位中预先投入了大量资金,并且他们再次在上面进行回收,所以我们也将再投资于那些。
我们的设计和运营团队在降低成本方面做了非凡的工作,即使在这些特定类别上也是如此,这是关键。 但我们 - 它将是非常机会驱动和基础。
Sam Kolias
Matt, one of the great benefits of this investment that we've made is the product material quality. In the flooring, for example, we're placing carpets that we would have to replace every five, 10 years with lifetime guaranteed and back product. That's flood proof too, which is a big, big plus.
And so we've seen this flooring, it's scratch-proof and very durable and it's going to be last a lot longer and it's so much faster to turn an apartment with this flooring than a carpets team used to be. And the newness of that floor, over many turns, is really impressive.
And so that's another reason why we expect to see savings down the road because we've made significant investment upfront to significantly improve the material that we're using. And as a result, improve the durability over the long run, and it's a great longer-term investment that we'll see benefits over many, many years.
Matt,我们所做的这项投资的一大好处是产品材料质量。 例如,在地板中,我们将放置地毯,我们必须每隔五年,十年更换一次终身保证和返回产品。 这也是防洪,这是一个很大的优点。
所以我们已经看到了这种地板,它具有防刮擦性和非常耐用性,并且它将持续更长时间,并且使用这种地板转动公寓要比地毯团队更快。 在很多转弯中,那个楼层的新颖性确实令人印象深刻。
因此,这是我们期望看到节约的另一个原因,因为我们已经预先进行了大量投资,以显着改善我们正在使用的材料。 因此,从长远来看,提高耐用性,这是一项长期投资,我们将在很多年内获益。
马特科纳克
Okay. That makes sense. And with regards to the balance sheet, you guys are being a little bit more efficient in terms of not holding huge cash balances as you had in -- at some points in the past.
But with regards to up financing on the mortgage front, I think most of this year has been dealt with. There's a few mortgages where I don't think you've disclosed what the new mortgage will be. But what is the opportunity there? And obviously, given where the 10-year bond yield is at this point, are you going to be able to extract some mortgage up financing?
好的。 那讲得通。 就资产负债表而言,你们在过去的某些时刻没有持有巨额现金余额方面更有效率。
但关于抵押贷款方面的融资问题,我认为今年的大部分时间都已得到处理。 有几个抵押贷款,我认为你没有披露新的抵押贷款将是什么。 但那里的机会是什么? 显然,考虑到10年期债券收益率在这一点上,您是否能够提取一些抵押贷款融资?
詹姆斯哈
Hey Matt, it's James. Yes, there is an opportunity there. We're -- based on our original budget, we likely will do somewhere between $10 million and $30 million of up financing in the last quarter of this year. But as you pointed out, I mean, we're doing 10-year money right now at about 2.1%, 2.2%. So there is a -- there continues to be a good positive mark-to-market on those renewals.
嘿马特,是詹姆斯。 是的,那里有机会。 我们 - 根据我们的原始预算,今年最后一个季度我们可能会筹集1000万到3000万美元的融资。 但正如你所指出的那样,我的意思是,我们目前正在做10年的资金,约为2.1%,2.2%。 所以有一个 - 在这些续约中继续存在良好的正向市场标记。
Sam Kolias
Matt, it's Sam. The real big primary source of capital, free cash flow. That's where we're really focusing in on, where we're going to get our primary source of free capital cash flow -- capital. And just to give you an example, at $1.35 a square foot, if you apply even $0.70 on our 20 million -- 29 million, 28 million square feet, that's significant amount of additional free cash flow.
And that's why we reengineered our distribution policy to enable us access to the most economic source of cash flow, and that's free cash flow. And there's a couple of public companies and I, God bless Bob Dylan, he's a perfect example of what happens with free cash flow even in a highly concentrated Alberta market.
We've got to look at that because when we were public and in -- and retaining all of our cash flow, that's absolutely when we delivered the highest growth per unit in any kind of measurement period.
And so there really are original public structure and Main Street public structure are really good case examples of how effective free cash flow is. And that really is the primary goal and focus going forward, is free cash flow and generating and maximizing that and that's the plan.
马特,是萨姆。真正的主要资金来源,自由现金流。这就是我们真正关注的地方,我们将获得自由资本现金流的主要来源 - 资本。只是举个例子,每平方英尺1.35美元,如果你在我们的2000万--2,900万,2800万平方英尺上申请甚至0.70美元,那就是大量额外的自由现金流。
这就是为什么我们重新设计我们的分销政策,使我们能够获得最经济的现金流来源,以及自由现金流。还有几家上市公司和我,上帝保佑鲍勃迪伦,即使在高度集中的阿尔伯塔市场,他也是自由现金流的完美典范。
我们必须考虑这一点,因为当我们公开并且保留所有现金流时,这绝对是我们在任何一种测量期间实现每单位最高增长的时候。
因此,确实有原始公共结构和主街公共结构是自由现金流如何有效的良好案例。这确实是主要目标和未来的重点,是自由现金流,并产生和最大化,这就是计划。
马特科纳克
Okay. Thanks. Thanks for the color.
好的。 谢谢。 谢谢你的颜色。
Rob Geremia
Thank you, Matt.
谢谢你,马特。
Sam Kolias
Thank you, everyone. We'd like to end this call now by thanking our amazing team, our residents and all our stakeholders. We are pleased with the improving rental market fundamentals, the exceptional value we continue to provide both our residents and investors and for the continued great service from all our team. Thank you.
谢谢大家。 我们现在通过感谢我们出色的团队,我们的居民和所有利益相关者来结束这一呼吁。 我们对租赁市场基本面的改善,我们继续为居民和投资者提供的超值以及我们所有团队持续提供的优质服务感到满意。 谢谢。
会议主持员
Ladies and gentlemen, this concludes your conference call for today. We thank you for participating and we ask that you please disconnect your lines.
女士们,先生们,今天的电话会议结束了。 我们感谢您的参与,我们要求您断开线路。
相关问题
OTCPK:BOWFF 电话会议
OTCPK:BOWFF 财务报告
互联网券商的港股、美股开户教程
如果您对美股 或者 港股也感兴趣, 或者想要了解如何开户, 可以加我wechat: xiaobei006006, 同时也可以拉您进美股交流群哦。
最后的最后 祝大家都有一个美好的投资生活哦。
大家也可以关注【美股指南】公众号, 即可获得《小白投资美股指南(雪球「岛」系列)》电子书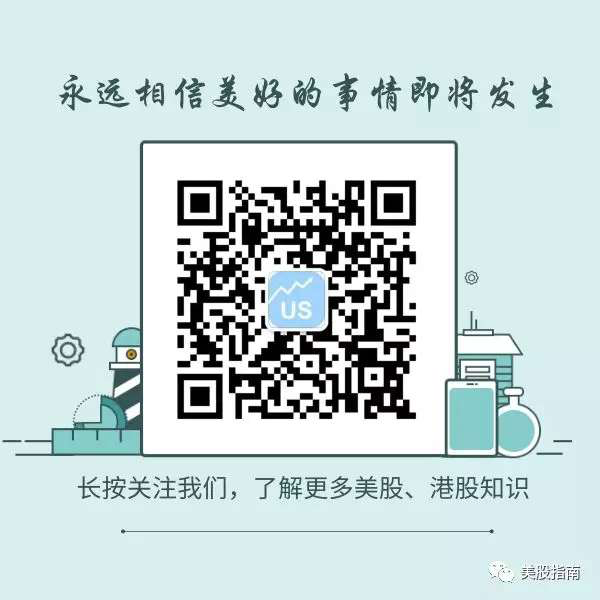 ---
写在最后
---
暂无回复。