Medicine Man Technologies,Inc。(MDCL) 首席执行官 Andy Williams 在 2019年 第二季度业绩 - 收益电话会议记录
Medicine Man Technologies, Inc. (OTCQB:MDCL) Q2 2019 Results Conference Call August 15, 2019 4:15 PM ET
Medicine Man Technologies,Inc。([OTCQB:MDCL])2019年第二季度业绩电话会议2019年8月15日美国东部时间下午4:15
公司参与者
Debra Chen - Investor Relations
Andy Williams - Co-Founder and Chief Executive Officer
Joe Puglise - Chief Operating Officer
Debra Chen - 投资者关系
安迪威廉姆斯 - 联合创始人兼首席执行官
Joe Puglise - 首席运营官
会议主持员
Greetings, and welcome to the Medicine Man Technologies 2018 Second Quarter Earnings Update. At this time, all participants are in a listen-only mode. A brief question-and-answer session will follow the formal presentation [Operator Instructions]. As a reminder, this conference is being recorded.
I would now like to turn the conference over to, Debra Chen, Investor Relations for Medicine Man Technologies. Thank you. Please begin.
问候,欢迎来到Medicine Man Technologies 2018年第二季度收益更新。 此时,所有参与者都处于只听模式。 简短的问答环节将遵循正式的演示文稿[操作员说明]。 提醒一下,这次会议正在录制中。
我现在想把会议转到医学人技术投资者关系部的Debra Chen。 谢谢。 请开始。
Debra Chen
Greetings, and welcome to the Medicine Man Technologies second quarter financial results conference call. At this time, all participants are in a listen-only mode and this conference is being recorded. With us today with prepared remarks are Medicine Man Technologies, Co-Founder and Chief Executive Officer, Andy Williams and Chief Operating Officer, Joe Puglise. Following the formal presentation, management will take questions from submission of the webcast participants.
Before I turn the call over to management, I would like to remind you that during the call, management's prepared remarks may contain forward-looking statements, which are subject to risk and uncertainties, and management may make additional forward-looking statements during the Q&A session. Actual results may differ materially. And when used on this call, the words anticipate, could, enable, estimate, intend, expect, believe, potential, will, should, project and similar expressions as they relates to Medicine Man Technologies' are as such forward looking statements.
Investors are cautioned that all forward-looking statements involve risks and uncertainties that may cause actual results to differ from those anticipated by Medicine Man Technologies at this time. In addition, other risks unless fully described in Medicine Man Technologies' public filings with the U.S. Securities and Exchange Commission, which can be reviewed at www.sec.gov. Yesterday, Wednesday August 14th, the company issued a press release announcing its second quarter of financial results. And participants on this call who may not have already done so may wish to look at the press release as the company provides a summary of the results on this call.
I would like to now like to turn it over to Medicine Man Technologies' Co-Founder and Chief Executive Officer, Andy Williams. Andy?
问候,欢迎来到Medicine Man Technologies第二季度财务业绩电话会议。此时,所有参与者都处于只听模式,并且正在记录此会议。今天与我们一起准备的言论是Medicine Man Technologies,联合创始人兼首席执行官Andy Williams和首席运营官Joe Puglise。在正式演示之后,管理层将从提交网络直播参与者的问题中提出问题。
在我将电话转交给管理层之前,我想提醒您,在电话会议期间,管理层准备的评论可能包含前瞻性陈述,这些陈述受风险和不确定因素的影响,管理层可能会在问答期间提出更多前瞻性陈述。会话。实际结果可能会有重大差异。当在这个电话会议中使用时,与医学人技术有关的预期,可能,启用,估计,打算,期望,相信,潜在,意愿,应该,项目和类似表达的词语都是这样的前瞻性陈述。
谨请投资者注意,所有前瞻性陈述都涉及风险和不确定因素,可能导致实际结果与Medicine Man Technologies目前的预期不同。此外,其他风险除非医学人技术公司向美国证券交易委员会提交的公开文件中有详细描述,可在www.sec.gov上查阅。昨天,8月14日星期三,该公司发布了一份新闻稿,宣布了其第二季度的财务业绩。此电话会议中可能尚未这样做的与会者可能希望查看新闻稿,因为该公司提供了此次电话会议结果的摘要。
我现在想把它转交给Medicine Man Technologies的联合创始人兼首席执行官Andy Williams。安迪?
安迪威廉姆斯
Thank you very much. Good afternoon, everyone, and thank you for joining our call. I am joined today by our Chief Operating Officer, Joe Puglise who will be assisting me during the Q&A portion of the call and can help articulate the significant opportunities before us as we have announced six pending acquisitions to-date. The passage of House Bill 19-1090 was a major announcement as it paved the legislative initiatives driving Colorado's cannabis landscape.
In addition, we received a substantial amount of capital from our strategic partner, Dye Capital, and have added new key members for management team. Needless to say, the first half of this year we've seen incredible momentum. As pioneers, we continue laying out the foundation of Medicine Man Technologies by honing in on skills and experience to build an integrated operations through several verticals, which include cultivation, extraction, production, distribution, sales and research.
We are confident, we are creating the right infrastructure, consisting of a consortium of the best and the brightest leaders who operate, grow and serve as experts and veterans in their respective fields. These individuals started through a grassroots approach and know their space inside and out, have outgrown and surpassed our competitors and are now bringing their companies and knowhow to Medicine Man Technologies. Together, our collaborative vision will be to capture the growth opportunities and serve as a leader in the domestic and global cannabis markets.
Before we take a dive into the quarter, I wanted to take a moment to discuss the purpose of why we're hosting this call, and why I'm so excited about the future of Medicine Man Technologies. As stewards of your capital, our fiduciary responsibility is to our shareholders and stakeholders. And at our core, we believe in operating with a goal of trust; trust we are gathering the most knowledgeable industry leaders fueled by an effective team of management; trust that we are seeking the best quality of products and methods for our production; and trust that we are driving sustainable long-term growth for our company. This is a framework that unifies us and provide the culture for our purpose and our objective.
It is without question that we continue to see a remarkable surge in cannabis growth as consumers become more educated and seek recreational and medical cannabis products for their lifestyle and needs. Both public and private companies are emerging from the wood works, and are capitalizing off the trends. With management teams that have zero to limited cannabis experience. We especially believe that in order to have a sustainable, profitable and successful business in this market, it is essential to truly understand and have mastery in the product formulation, beginning with the expertise on the ingredients and the methodology for cultivation and extraction, as well as the ability to execute on the sales and strategy. On May 30, 2019, Colorado State Governor, Jared Polis, signed six cannabis related bills in the law. One of these six that I personally worked on getting passed for more than three years is House Bill 19-1090.
非常感谢你。大家下午好,感谢您加入我们的电话。我今天加入了我们的首席运营官Joe Puglise,他将在电话会议的Q&A部分期间为我提供帮助,并且可以帮助阐明我们面前的重大机遇,因为我们已经宣布了迄今为止的六项待定收购。众议院法案19-1090的通过是一项重大宣布,因为它为推动科罗拉多大麻景观铺平了立法举措。
此外,我们从战略合作伙伴Dye Capital获得了大量资金,并为管理团队增加了新的关键成员。毋庸置疑,今年上半年我们看到了令人难以置信的动力。作为开拓者,我们通过磨练技能和经验,通过几个垂直领域(包括种植,提取,生产,分销,销售和研究)建立综合业务,继续奠定医药人技术的基础。
我们有信心,我们正在创建正确的基础设施,包括一个由最优秀和最聪明的领导者组成的联盟,他们在各自的领域中经营,发展并担任专家和退伍军人。这些人通过草根方式开始,了解他们的内部和外部空间,已经超越了我们的竞争对手,现在正将他们的公司和专业知识带到Medicine Man Technologies。我们的合作愿景将是抓住增长机遇,并成为国内和全球大麻市场的领导者。
在我们深入研究这个季度之前,我想花一点时间来讨论我们为什么要主持这个电话会议的目的,以及为什么我对Medicine Man Technologies的未来感到如此兴奋。作为您资本的管家,我们的信托责任是我们的股东和利益相关者。在我们的核心,我们相信以信任为目标的经营;相信我们正在聚集一支由有效管理团队推动的知识渊博的行业领导者;相信我们正在为我们的生产寻求最优质的产品和方法;并相信我们正在为公司带来可持续的长期增长。这是一个统一我们并为我们的目标和目标提供文化的框架。
毫无疑问,随着消费者接受更多教育并寻求娱乐和医疗大麻产品以满足其生活方式和需求,我们继续看到大麻增长显着激增。公共和私人公司都从木材工程中脱颖而出,并正在利用这些趋势。管理团队拥有零至有限的大麻经验。我们特别相信,为了在这个市场中拥有可持续,有利可图和成功的业务,必须真正了解并掌握产品配方,从成分的专业知识和培养和提取方法开始,以及作为执行销售和战略的能力。 2019年5月30日,科罗拉多州州长Jared Polis在法律上签署了六项与大麻有关的法案。我个人致力于通过三年以上的六个中的一个是House Bill 19-1090。
Colorado is a first regulated cannabis market in the country, saw legislators pass very strict rules on ownership and investment. While this gave Colorado the opportunity to take advantage of the exciting new industry, it also was balanced by tight regulatory restrictions. As a result of these restrictions, out of state ownership and public company ownership of cannabis companies was not permitted in the state. While I do believe this was needed at the time, those laws quickly became obsolete as other states in the country started passing their own legislation that was less constrained, because of what they had seen play out in Colorado's tightly regulated industry.
Over the last couple years, we've seen a tremendous amount of money coming into the cannabis industry, notably from Canada and now in United States, as investment opportunities are opening up. Grandview Research, projects that global marijuana market will reach $66.3 billion by the end of 2025. Even though Colorado has a mature commercial cannabis market, the investment opportunities were limited due to the states and legislative restrictions, investors positive sentiment to partake in the less restrictive market was what led to House Bill 19-1090 to be invoked. The Bill opens up Colorado's cannabis industry to outside investors and capital, including publicly-held companies and large venture funds. It's exciting to see our vision of the past five years come to fruition by bringing the best and the brightest of Colorado's cannabis industry in the Medicine Man Technologies. This also opens the door for investors to participate in Colorado's mature cannabis market.
Let's shift gears and talk about the importance of the recent capital raise. For those of you that have been following our progress with Dye Capital, they're an exemplary strategic partner that shares our vision and core principles. This past quarter, we closed the second phase of our investment from Dye Capital where they increased the size of funding from the initial $14 million to up to $21 million. This commitment signifies their confidence in our business, and allows us to add new team members to help execute our strategy and strengthen our company.
It's important to note that the members from Dye Capital are not only increasing their investment, but are personally invested in the company. They have also been directly responsible for growing and scaling businesses, and successfully implementing a similar growth strategy through acquisitions in the grocery industry. There, they grew Albertsons from $10 billion in revenue to over $60 billion in revenue. Dye Capital's operational experience for acquisitions and integrations is a key component that will be vital in seeing through the closing of our announced acquisitions. For reference, Justin Dye, was part of their leadership team that was put in place to lead company growth for when Albertsons was first purchased. He, along with his team, accomplished $40 billion in acquisitions, divestitures, increasing Albertsons from approximately 300 to 2,600 stores.
科罗拉多州是该国第一个受管制的大麻市场,立法者通过了非常严格的所有权和投资规则。虽然这给科罗拉多州带来了利用令人兴奋的新兴产业的机会,但它也受到严格监管限制的平衡。由于这些限制,州内不允许出于国家所有权和上市公司对大麻公司的所有权。虽然我确实认为这当时是必要的,但这些法律很快就会过时,因为该国的其他州开始通过他们自己的立法,因为他们在科罗拉多州受到严格监管的行业中发挥了作用。
在过去的几年里,我们已经看到大量资金涌入大麻产业,特别是来自加拿大和现在的美国,因为投资机会正在开放。 Grandview Research,预计到2025年底全球大麻市场将达到663亿美元。尽管科罗拉多州拥有成熟的商业大麻市场,但由于各州和立法限制,投资机会有限,投资者积极参与限制较少的大麻市场是导致19-1090众议院法案被引用的原因。该法案为外部投资者和资本开辟了科罗拉多州的大麻产业,包括上市公司和大型风险基金。令人兴奋的是,通过将最佳和最聪明的科罗拉多大麻产业引入Medicine Man Technologies,我们对过去五年的愿景取得了成果。这也为投资者参与科罗拉多州成熟的大麻市场打开了大门。
让我们转变一下,谈谈近期筹集资金的重要性。对于那些一直关注我们在Dye Capital取得进展的人来说,他们是一个模范战略合作伙伴,分享我们的愿景和核心原则。上个季度,我们关闭了Dye Capital投资的第二阶段,他们将资金规模从最初的1400万美元增加到2100万美元。这一承诺标志着他们对我们业务的信心,并允许我们增加新的团队成员,以帮助执行我们的战略和加强我们的公司。
值得注意的是,Dye Capital的成员不仅增加了投资,而且还亲自投资于公司。他们还直接负责业务的发展和扩展,并通过在杂货行业的收购成功实施类似的增长战略。在那里,他们将Albertsons的收入从100亿美元增加到600多亿美元。 Dye Capital在收购和整合方面的运营经验是关闭我们宣布收购的关键因素。作为参考,Justin Dye是他们的领导团队的一部分,该团队在Albertsons首次购买时已经成为领导公司发展的一部分。他和他的团队一起完成了400亿美元的收购,资产剥离,将Albertsons从大约300家增加到2,600家。
Medicine Man Technologies recruited several new members. First of which is, Todd Williams, our new Chief Strategy Officer. Todd was part of the acquisition and integration strategies that took place in growing Albertsons. He brings with him over 24 years of experience in consulting, asset valuation and M&A strategy. We also announced New Chief Administration Officer, Lee Dayton. Lee has over 25 years experience as an investment banker and brings with him a unique expertise in corporate development and strategic partnerships. He has been heavily involved with increate integrations, and brings tremendous scale in helping set up all the back of the house structure.
A critical benefit to our partnership with Dye Capital included appointing Justin as the new Board Chairman of Medicine Man Technologies. Justin brings over 25 years of experience in general management, operational strategy and corporate finance. In just a short amount of time, Justin is already an integral part of our discussions, leading the company to meet and exceed expectations and establishing a dominant presence in Colorado's mature cannabis market.
He also helps position us to be able to capture opportunities that will further lead us to becoming one of the leading global players. Also joining Justin on our Board is Leo Riera, a former banker with over 30 years of experience in investment banking and fund management. In addition, Leo served as president of the International Banking Association of Venezuelan for three terms. He's already been instrumental in helping us grow our international operations as we recently announced our intention to expand our footprint into South America.
In addition to Justin and Leo, Bob DeGabrielle, has also joined our Board. Bob is the founder of Los Sueños Farms, the largest recreational cannabis cultivation facility in North America. His background is real estate development, and serving as an early investor in the cannabis business will be instrumental in having a leadership in Colorado's rapidly changing industry landscape. I'd like to now discuss some of our more recent acquisitions announced during the second quarter.
On June 5th, we announced a binding term sheet to acquire Los Sueños Farms, the largest sustainable cannabis farm in North America, Colorado-based Los Sueños Farms will produce approximately 75,000 pounds of low cost, high quality marijuana cultivated, both outdoors and in greenhouses. We already have plans in place to expand this facility's capabilities, which will only further enhance our reputation in Colorado as a premier producer. Along with Los Sueños Farms, we also announced in June the pending acquisition of Purplebee's, a family-owned major scale CO2 extract manufacturing company. Purplebee's distributes cannabis infused products across its retail businesses throughout Colorado. They have extensive extraction capabilities and execute white labeling in the state for other marijuana infused product companies.
It's also worth mentioning that this past Monday, we announced our intention to acquire Dabble Extracts, an award-winning cannabis extraction company that specializes in processing marijuana into premium grade products. Dabble Extracts' award-winning product line and unique proprietary extraction process is recognized as being one of the best, if not the best, in the market. And the merger of our companies together will allow us to enhance our capabilities. As a result, we will gain access to their unique manufacturing and extraction methods for production of shatters and waxes.
Medicine Man Technologies招募了几位新成员。首先是我们新的首席战略官托德威廉姆斯。 Todd是Albertsons成长过程中收购和整合战略的一部分。他带来了超过24年的咨询,资产评估和并购战略经验。我们还宣布了新的首席行政官Lee Dayton。 Lee拥有超过25年的投资银行经验,并在企业发展和战略合作伙伴关系方面拥有独特的专业知识。他积极参与增加整合,并在帮助建立房屋结构的所有后台方面带来了巨大的规模。
我们与Dye Capital合作的一个重要好处包括任命Justin为Medicine Man Technologies的新董事会主席。 Justin在总体管理,运营战略和企业融资方面拥有超过25年的经验。在短短的时间内,贾斯汀已经成为我们讨论中不可或缺的一部分,使公司达到并超越预期,并在科罗拉多成熟的大麻市场占据主导地位。
他还帮助我们抓住机会,抓住机会,进一步引领我们成为全球领先的参与者之一。加入Justin董事会的还有Leo Riera,他是一位前银行家,在投资银行和基金管理方面拥有30多年的经验。此外,Leo担任委内瑞拉国际银行业协会主席三届。他们已经帮助我们发展国际业务,因为我们最近宣布打算扩大我们在南美的业务。
除了Justin和Leo,Bob DeGabrielle也加入了我们的董事会。 Bob是LosSueños农场的创始人,这是北美最大的休闲大麻种植设施。他的背景是房地产开发,作为大麻业务的早期投资者,将有助于在科罗拉多州迅速变化的行业格局中发挥领导作用。我现在想讨论我们在第二季度宣布的一些最近的收购。
6月5日,我们宣布了一份具有约束力的条款清单,以收购北美最大的可持续大麻农场LosSueñosFarms,位于科罗拉多州的LosSueños农场将生产约75,000磅低成本,高品质的大麻,无论是在户外还是在温室中种植。我们已经制定了扩大该设施能力的计划,这将进一步提升我们在科罗拉多州作为首要生产商的声誉。与LosSueñosFarms一起,我们还在6月宣布收购Purplebee's,这是一家家族拥有的大型二氧化碳提取物制造公司。 Purplebee在整个科罗拉多州的零售业务中分销大麻注入的产品。他们具有广泛的提取能力,并在该州为其他大麻注入的产品公司执行白色标签。
值得一提的是,在上周一,我们宣布有意收购Dabble Extracts,这是一家屡获殊荣的大麻提取公司,专门从事大麻加工成优质产品。 Dabble Extracts屡获殊荣的产品系列和独特的专有萃取工艺被公认为是市场上最好的,如果不是最好的产品之一。我们公司的合并将使我们能够提升我们的能力。因此,我们将获得他们独特的生产和提取方法,用于生产粉碎和蜡。
Our objective to remain at the forefront of the cannabis industry is being accomplished through a methodical approach to acquisitions that adequately fuel our aggressive expansion, both domestically and internationally. While one acquisition, Los Sueños Farms, secures a monumental amount of supply the other, Purplebee's, provides the extraction capabilities for production on a major scale. Together, these acquisitions have generated the vital framework in our plans to expand and will result in an overall larger retail reach.
I would now like to provide an update to the pending acquisitions of Medicine Man and MedPharm Holdings, both of which we announced in first quarter 2019. As you know, Medicine Man is one of Colorado's top marijuana dispensaries and has a large selection of cannabis, edibles, concentrates and CBD products, for both medical and recreational patients. Medicine Man was founded in 2009, and now has four retail locations across Colorado, in Denver, Aurora, Thorton and Longmont.
MedPharm Holdings, another Colorado-based acquisition, is expected to close in Q3 of 2019. MedPharm consists of a 13,000 square-foot cultivation, manufacturing and research space. It also holds patents on precise dose packaging product and intellectual property for water-soluble cannabinoid, which allows for accurately dosed cannabis with optimized delivery using MedPharm's L.E.A.F. technology, Lipophilic Enhanced Absorption Formula.
In addition to its operating space, MedPharm is a first cannabis operator with a state issued research license, and has a pending application for a federal research Bulk Manufacturer license. Once House Bill 19-1090 goes into effect on November 1, 2019, we can move forward with what we'll need for the state and local authorities to complete the announced acquisitions in the ensuing months.
In addition to our pending acquisitions, we have begun an international expansion by setting our sights and footprint into South America with the acquisition of Green Equity SAS. After the completion of this acquisition, we will have full license access in the country of Columbia and the ability to cultivate, extract, produce, research, and distribute locally and internationally. As many of you know, it is already permitted to export cannabis from Columbia to other countries.
Our vision is to build our capabilities out in Columbia as global markets and legalization continues to expand to other countries. Our goal at Medicine Man Technologies is to have a strong position and competing for the worldwide supply of cannabis with Columbia's ideal climate for growing cannabis and the country's low cost of production.
I would like to now go into the financials of the second quarter of 2019. During the quarter ended June 30, 2019, we generated revenues of $1,757,819, an increase of approximately 24% compared to the revenues of $1,417,687 in the quarter ended June 30, 2018. Revenues for the quarter ended June 30, 2019 included consulting, licensing and product sales. We reported cost of goods and services, totaling $1,086,413 during the three months ended June 30, 2019. This compared to the $380,396 during the same period in 2018. This increase was due primarily to increased sale of products.
我们保持在大麻产业前沿的目标是通过有条不紊的收购方式来实现,这些方法足以推动我们在国内和国际上的积极扩张。一次收购,LosSueñosFarms,确保了大量供应,而另一家收购,Purplebee's,提供了大规模生产的提取能力。这些收购共同构成了我们扩展计划的重要框架,并将带来更大的零售覆盖面。
我现在想提供一份有关Pharma Man和MedPharm Holdings的未决收购的最新信息,我们在2019年第一季度宣布了这两项收购。如您所知,Medicine Man是科罗拉多州顶级大麻药房之一,拥有大量的大麻,食品,浓缩物和CBD产品,适用于医疗和娱乐患者。 Medicine Man成立于2009年,目前在科罗拉多州的丹佛,奥罗拉,索顿和朗蒙特拥有四个零售点。
总部位于科罗拉多州的收购MedPharm Holdings预计将于2019年第三季度完成收购.MedPharm由13,000平方英尺的种植,制造和研究空间组成。它还拥有精确剂量包装产品的专利和水溶性大麻素的知识产权,使用MedPharm的L.E.A.F.可以准确地给予大麻并优化输送。技术,亲脂增强吸收配方。
除了其运营空间外,MedPharm还是第一家拥有州颁发的研究许可证的大麻运营商,并且正在申请联邦研究Bulk制造商许可证。一旦房屋法案19-1090于2019年11月1日生效,我们可以继续推进州和地方当局在接下来的几个月内完成宣布的收购所需的条件。
除了我们正在进行的收购外,我们还通过收购Green Equity SAS将我们的目光和足迹设定到南美,开始了国际扩张。完成此次收购后,我们将获得哥伦比亚国家的完全许可证访问权限,以及在本地和国际范围内培育,提取,生产,研究和分销的能力。正如你们许多人所知,已经允许将大麻从哥伦比亚出口到其他国家。
我们的愿景是在哥伦比亚建立我们的能力,因为全球市场和合法化继续扩展到其他国家。我们在Medicine Man Technologies的目标是拥有强大的地位并争夺全球大麻供应,哥伦比亚理想的大麻种植气候和该国的低生产成本。
我现在想进入2019年第二季度的财务状况。截至2019年6月30日的季度,我们的收入为1,757,819美元,比截至6月30日的季度收入1,417,687美元增长约24%, 2018.截至2019年6月30日的季度收入包括咨询,许可和产品销售。截至2019年6月30日止三个月,我们报告的商品和服务成本共计1,086,413美元。与2018年同期的380,396美元相比。这一增长主要是由于产品销售增加。
Gross profit during the quarter ended June 30, 2019 was $671,406 compared $1,037,291 for the quarter ended June 30, 2018. Operating expenses during the quarter ended June 30, 2019 were $9,014,276, of which $7,249,982 were non-cash charges compared to $884,119 during the quarter ended June 30, 2018. The increase was primarily attributed to non-cash stock-based compensation and derivative liability charges.
We generated a net loss of $8,822,650 during the quarter ended June 30, 2019, or a loss of approximately $0.30 per share compared to a net income of $181,692 for the quarter ended June 30, 2018. We had $4,347,495 and $321,788 classified as cash and cash equivalents as of June 30, 2019 and December 31, 2018, respectively. This is an improvement in a year-over-year cash position of $4,025,707. Furthermore, net cash used in operating activities was $733,348 during the six month period ended June 30, 2019 compared to cash used from operating activities of $857,400 for the similar period in 2018, an improvement of $124,052.
This past quarter was a foundational one for us, one that was marked by several notable events; strong growth in our product sales; the passage of House Bill 19-1090 and infusion of capital from our financial and strategic partners at Dye Capital; and the announcement of three additional proposed acquisitions in the quarter, bringing us to a total of six acquisition announcements to-date. We also appointed new key members of our management team to help with the closing and integration of these acquisitions.
I want to reiterate our confidence in the company, as well as our optimism on the opportunities ahead of us. We believe we have the right infrastructure in place to prepare for explosive growth of our business of the overall industry. As demand for cannabis continues to increase on a national and international level, our team of industry pioneers are ahead of the curve, and will continue to stay focused on building Medicine Man Technologies as a leading vertically integrated operator. I'd like to thank our investors for the continued support, and look forward to sharing more details of our company's growth and pending acquisitions.
With that, I would like to turn the call over to the operator for questions. Operator?
截至2019年6月30日的季度毛利为671,406美元,截至2018年6月30日止的季度为1,037,291美元。截至2019年6月30日的季度营业费为9,014,276美元,其中7,249,982美元为非现金费用,而本季度为884,119美元截至2018年6月30日止。增加主要归因于非现金股票薪酬和衍生责任费用。
我们在截至2019年6月30日的季度产生了8,822,650美元的净亏损,或者每股亏损约0.30美元,而截至2018年6月30日的季度净收入为181,692美元。我们分别为现金和现金4,347,495美元和321,788美元截止日期为2019年6月30日和2018年12月31日。这是同比增长4,025,707美元的同比增长。此外,截至2019年6月30日的六个月期间,经营活动所用现金净额为733,348美元,而2018年同期经营活动所用现金为857,400美元,增加了124,052美元。
上个季度对我们来说是一个基础,一个以几个值得注意的事件为标志;我们的产品销售强劲增长;众议院19-1090号法案的通过以及我们在Dye Capital的财务和战略合作伙伴注入资本;并且在本季度宣布了另外三项拟议收购,使我们迄今为止共收到六份收购公告。我们还任命了管理团队的新主要成员,以帮助完成这些收购的完成和整合。
我想重申一下我们对公司的信心,以及对我们面前机遇的乐观态度。我们相信我们拥有适当的基础设施,可以为整个行业的业务增长做好准备。随着大麻需求在国家和国际层面的持续增长,我们的行业先锋团队处于领先地位,并将继续专注于将Medicine Man Technologies打造成领先的垂直整合运营商。我要感谢投资者的持续支持,并期待分享有关公司增长和未决收购的更多细节。
有了这个,我想把这个电话转给运营商提问。操作?
问答环节
[Operator Instructions] Andy, please go ahead.
[操作员说明]安迪,请继续。
安迪威廉姆斯
I'd first like to answer a couple questions that came in last night. The first question is, how does MDCL plan to compete with the Canadian companies that are coming over and buying everything in sight? And I can spend an hour on this question alone, there is so many ways. So the Canadian companies, let's look at these. And I don't want to cast disparages in anybody's direction. But a lot of these Canadian companies are formed by investment bankers and business people and investors that are trying to take advantage of this new industry and cash in on it. And they are acquiring companies around their country and in the United States in order to build their top line revenue and their footprint. And that's what they are concentrated on, top line revenue and their footprint. They are pretty shallow and in each market they're in for the most part and they're fairly wide, I mean that's what they're looking for. The bottom line is non-existent. As a matter of fact, most of them are losing a lot of money.
What we're doing here in Colorado is these are the pioneers of this industry that are combining in order to compete in this growing industry, or this growing market. If we don't do that, we were -- our businesses will become obsolete over time, or we'll be sold off one by one to these larger companies. And that's not why we got into industry. We're all very passionate about cannabis and its proper manufacturing, growth and working with the consumers and the people that need this in order to live very meaningful lives.
And so these pioneers are rolling together; those that have established the best market of cannabis in the country with very tight margins; and have been successful and have made money, and have had to stretch every dollar that they've had, because its come from their own pockets, or their families, or their friends. They have not had the ability to get it outside capital. So these are the people that are coming together to grow this company, and to be able to compete against these other companies that have those economies of scale. And our philosophy on making money with our businesses is not going to change just because we've come together.
And so the acquisitions that you're doing and when we were able to put out more information on those, which is not to be too far away, you'll find that we're not overpaying for those. And the accretion versus the dilution that our company is going to undertake the accretion outweighs the dilution by far. And being able to execute in this is something that we've done for 10 years. This is not new for us. So that's some of the ways that we'll have advantages over these companies.
The second question that came in last night. Are there any plans to expand outside of Colorado? Well, I would like to say, one, of course, we do have our operations in Colombia that we have a team on the ground right now and they are working on. But the majority of the focus of this company is Colorado, and will remain so until these acquisitions are complete and integrations well underway.
我首先要回答昨晚发来的几个问题。第一个问题是,MDCL计划如何与即将到来并购买所有东西的加拿大公司竞争?我可以单独花一个小时来解决这个问题,有很多方法。所以加拿大公司,让我们来看看这些。而且我不想在任何人的指导下抛弃贬低。但是,很多这些加拿大公司都是由投资银行家,商业人士和投资者组成的,他们试图利用这个新兴产业并从中获利。他们正在收购全国各地和美国的公司,以建立他们的收入和足迹。这就是他们所关注的,顶线收入和他们的足迹。它们非常浅薄,在每个市场中它们都处于大部分状态并且它们相当宽,我的意思是它们正在寻找它们。底线是不存在的。事实上,他们中的大多数都在损失很多钱。
我们在科罗拉多州所做的就是这些行业的先驱者,这些行业正在结合起来,以便在这个不断发展的行业或这个不断增长的市场中竞争。如果我们不这样做,我们就会 - 随着时间的推移,我们的业务将会过时,或者我们会逐一向这些大公司出售。这不是我们进入行业的原因。我们都非常热衷于大麻及其适当的制造,发展以及与消费者和需要这种生活的人们合作,以便过上非常有意义的生活。
所以这些开拓者正在共同努力;那些在该国建立了最佳大麻市场且利润率非常低的国家;并且已经取得了成功并赚钱,并且不得不延长他们所拥有的每一块钱,因为它来自自己的口袋,或他们的家人,或他们的朋友。他们没有能力将资金投入资金之外。因此,这些人聚集在一起发展这家公司,并能够与具有这些规模经济的其他公司竞争。我们与企业赚钱的理念不会因为我们走到一起而改变。
因此,您正在进行的收购以及当我们能够提供有关这些收集的更多信息时,您会发现我们并没有为此付出过高的代价。而且,我们公司将进行吸积的增加与稀释相比,远远超过了稀释。能够执行这项工作是我们已经做了10年的事情。这对我们来说并不新鲜。这就是我们在这些公司中拥有优势的一些方式。
昨晚发生的第二个问题。有没有计划在科罗拉多州以外扩张?好吧,我想说,当然,我们确实在哥伦比亚有我们的业务,我们现在有一个团队,他们正在努力。但该公司的大部分焦点都是科罗拉多州,并且在这些收购完成并且整合正在进行之前将一直如此。
Once these acquisitions are complete, and there will be more coming, that will be announced in the near future. But once they are complete and integrations are well underway, we will be looking outside of Colorado. And our strategy is not going to be going shallow anywhere. We want to have a presence in any market that we're in. And so we do look at strategic planning for the future. But our focus on execution right now is Colorado, and will remain so for the immediate future.
Okay. The first question from [Scott Bennett]. Thanks for asking the question Scott. When the first announcement of MedPharm acquisition was to be closed in Q1, and then possibly May, why the delay?
There is a number of reasons for this. MedPharm has some internal things to take care of prior to really dive into the due diligence. The due diligence itself took a little bit longer and -- as did the audits. This acquisition will close this quarter.
Okay. This is again from [Scott Bennett]. I really love the management team that you put together. Will there be more people coming on board in the near-future, or is the team in place? Thank you.
Well, thank you, Scott. I agree. One of the key things, as we are talking to all these other pioneers and leaders of these other companies, one thing that becomes clear is that none of us have had the experience that, that would be required to be successful with all of these integrations. And so finding that strategic partner that has $40 billion worth of acquisitions and divestitures, and the successful integrations of those large companies together was key to us. And I don't think we could have found a better partner than Dye Capital, and the people that Justin was able to bring on board.
In terms of the management team, moving forward, we have a lot of them in place, still be needing a Chief Marketing Officer at some point. We're still looking for the right Chief Financial Officer. Paul Dickman has served as our Interim Chief Financial Officer, and he has done a great job. And of course, he's been the CFO of this company in the past. But we're really looking for the right person. We're not going to hurry that decision along. We do have, in addition to our team coming on is, Senior Vice President of Finance right now, and that will be coming up. But there will be a few others. And of course, the support staff to support all of this due diligence and pre-acquisition activities that need to take place. So thank you for the question.
I'm going to turn it over to Joe right now for a couple other questions.
一旦这些收购完成,将会有更多的收购,将在不久的将来公布。但是一旦完成并且整合正在进行中,我们将会在科罗拉多州之外寻找。而且我们的策略不会在任何地方变浅。我们希望在我们所处的任何市场中占有一席之地。因此,我们会着眼于未来的战略规划。但我们现在对执行的关注是科罗拉多州,并且在不久的将来仍将如此。
好的。来自[Scott Bennett]的第一个问题。谢谢你问斯科特的问题。当MedPharm收购的第一个公告在第一季度关闭,然后可能在五月关闭时,为何延迟?
这有很多原因。在真正深入到尽职调查之前,MedPharm有一些内部事情需要处理。尽职调查本身需要更长的时间 - 审计也是如此。此次收购将于本季度结束。
好的。这又来自[Scott Bennett]。我真的很喜欢你组建的管理团队。在不久的将来会有更多的人加入,还是团队到位?谢谢。
好的,谢谢你,斯科特。我同意。关键的事情之一,正如我们正在与其他公司的所有其他先驱者和领导者交谈时,有一件事情变得清晰,那就是我们都没有经验,所有这些集成都需要成功。 。因此,找到价值400亿美元的收购和剥离的战略合作伙伴,以及这些大公司的成功整合对我们来说至关重要。而且我认为我们不可能找到比Dye Capital更好的合作伙伴,以及Justin能够带来的人。
在管理团队方面,向前发展,我们已经有很多,在某些时候仍然需要一位首席营销官。我们仍在寻找合适的首席财务官。保罗迪克曼担任我们的临时首席财务官,他做得很好。当然,他过去曾是该公司的首席财务官。但我们真的在寻找合适的人选。我们不会急于做出这个决定。除了我们的团队,我们现在确实有,现在是财务高级副总裁,这将会出现。但还会有其他几个。当然,支持人员还需要支持所有需要进行的尽职调查和收购前活动。谢谢你的提问。
我现在要把它转交给Joe,以解决其他几个问题。
Joe Puglise
Sure. So thank you, Andy. So we have three more questions, and they're from [Alan Calvin, Bart Kodega and Bob Robinson]. And while they are individual and separate, all three of them have a common thread, which is really forward-looking projection or statements. One is asking about put your analyst head on for a moment. Where do you foresee the stock price in a year or so down the road? Another one has to do with the announcements you've made, and expect to come what revenue do you project upon close? And then one of the questions has to do with debt. How much of it do you intend, if any, to use?
And so as they're all sort of forward-looking statements, I will lump them together. And I'll start by saying, first of all, thank you for the questions, all good questions. And I'll sort of asterisk that by saying, as a public company, and I know you guys understand this, we have to be very thoughtful and careful about any and all forward-looking statements that we make as it relates. So as Andy had said earlier, what we're looking at doing over the coming months and the process that has already begun, really the accretion far outweighs the dilution. And as more information is released from us to the market and we'll have more announcements coming shortly, I think a lot of this will become self-evident.
And so obviously, we're going to very opportunistic. We're going to be very thoughtful about making sure we pursue the lowest cost of capital, whether it'd be using equity only, whether it'd be a combination of equity or debt. I think what's going to guide our judgment upon this is the principle of we are very fortunate to have the opportunity to pursue a number of different options, and we'll pursue obviously the lowest costs and highest efficiency means of capital.
One of the things I will share in terms of forward-looking that I would say is something that has been on our radar for some time is the multiple itself. I can't, Alan, answer the question. First of all, these are very difficult to answer, where would we project the stock price six to 12 months down the road, because there are so many factors that go into it. And frankly, whether you finance with equity, or debt or a combination thereof, obviously, it affect your float. Obviously, affects the stock itself. So it's probably best to not conjecture in that regard.
The one thing I will tell you when Andy and I have been amendment as we've done non-deal road shows in the past. We've said look, we firmly believe the company has been valued as a consulting company in the space, and hasn't really gotten the full benefit of being in the Cannabis industry. We've said we've been at our current multiple of approximately 10 times. We hope and expect that over the coming months as our story gets a little bit louder, and gets -- begins to resonate.
And I think as the company gets larger, I think we'll get to a point where it will be impossible to ignore what Medicine Man Technologies is doing. And then we'll get on more and more folks as radar. And I think it would be logical to begin to see a multiple that's more in line with our -- with other companies that are in the space, that are in the cannabis space. And then you can do a plenty of research to see what some of those companies are currently trading on, and compare it to Medicine Man Technologies. And I think it's logical that as we step-up in revenue and in cash flow over time, I think it's logical to think that our multiple should become more in line certainly with their. So again, I want to be very thoughtful about what we say and don't say in terms of projections. But that's something in particular that we're very optimistic about as time goes on.
当然。谢谢你,安迪。所以我们还有三个问题,他们来自[Alan Calvin,Bart Kodega和Bob Robinson]。虽然它们是独立的和独立的,但它们都有一个共同的线索,这是真正具有前瞻性的投射或陈述。一个是询问是否让你的分析师暂时停下来。你在哪里可以预见一年左右的股票价格?另一个与您所做的公告有关,并期望您收到的收入是什么?然后其中一个问题与债务有关。您打算使用多少(如果有的话)?
因为它们都是前瞻性的陈述,我会将它们混为一谈。我首先要说的是,首先,谢谢你提出的问题和所有好问题。我会说,作为一家上市公司,我知道你们都明白这一点,我们必须非常周到和谨慎地对待我们所做的任何和所有前瞻性陈述。正如安迪早些时候所说的那样,我们在接下来的几个月里所做的事情以及已经开始的过程,真正的吸积远远超过了稀释。随着更多信息从我们发布到市场,我们很快就会有更多的公告,我认为其中很多都将变得不言自明。
显而易见,我们将非常机会主义。我们将非常周到地确保我们追求最低的资本成本,无论是仅使用股权,还是股权或债务的组合。我认为指导我们对此的判断的原则是我们非常幸运有机会寻求多种不同的选择,我们将明显追求最低成本和最高效率的资本手段。
我将在前瞻性方面分享的其中一件事我已经说过的是我们的雷达已经有一段时间了。我不能,艾伦,回答这个问题。首先,这些很难回答,我们将在哪里预测股票价格6到12个月,因为有很多因素可以进入。坦率地说,无论你是通过股权,还是债务或其组合融资,显然会影响你的浮动。显然,影响股票本身。因此,最好不要在这方面进行推测。
当Andy和我一直在修改时,我会告诉你的一件事,因为我们过去曾做过非交易路演。我们已经说过,我们坚信该公司一直被视为该领域的咨询公司,并没有真正获得大麻行业的全部好处。我们已经说过,我们目前已经达到目前的10倍左右。我们希望并期待在接下来的几个月里,随着我们的故事变得更响亮,并且得到 - 开始引起共鸣。
我认为随着公司规模的扩大,我认为我们将无法忽视Medicine Man Technologies正在做的事情。然后我们将会有越来越多的人作为雷达。而且我认为开始看到一个更符合我们的倍数是合乎逻辑的 - 与其他公司一样,在大麻空间。然后,您可以进行大量研究,了解其中一些公司目前正在进行的交易,并将其与Medicine Man Technologies进行比较。我认为,随着时间的推移,随着我们逐步增加收入和现金流量,我认为合乎逻辑的是认为我们的多元化应该与他们的人数更加一致。再说一次,我想对我们所说的内容以及在预测方面没有说的内容进行深思熟虑。但随着时间的推移,我们对此非常乐观。
安迪威廉姆斯
Thank you, Joe. I appreciate that. We have one more question, which is from [Michael Strait]. What effect do you anticipate the pending acquisitions will have on the Q4 numbers, since November 1st is the implementation date of House Bill 19-1090?
I'd like to go into the timing of these closes. So House Bill 1990 goes effective November 1st. And at that time, we can apply for state and local approval of these acquisitions. So there is change of license that occur, and also suitability or background checks that need to occur. And the long straw in that equation is the state's approval for suitability. And so they have 120 days or they have four months to do. And that's still limit. It doesn't mean that it has to take that long. But there is a process that they have to follow and we cannot close without both state and local approval of these acquisitions and the license changes.
And so we're looking at a time frame. But let me have one more thing. The other thing that has to do is our due diligence has to be complete. And while we learned some lessons with MedPharm as we've pointed out earlier, we have a team that has gone through this in very big scale. And they're gearing up for this, so that we can do some simultaneous acquisitions and get through the due diligence in an orderly way.
So our due diligence has to complete, state and local authorities have to prove it. And so we're looking more at the beginning of March of 2020 for these acquisitions to be complete, that's kind of a guideline. They can happen sooner and they can even happen a little bit later, depending on how everything goes. So we will not have any additional revenue from these acquisitions in Q4, other than MedPharm that will finish this quarter.
I want to thank everyone for taking the time today and submitting your questions. We appreciate your support, and we look forward to updating you on our future progress. For any additional questions, please visit our investor site at medicinemantechnologies.com. And please follow us on whatever -- any device that you have that follow stock. I think you will be excited to see some of the changes that are going to be coming in the near future.
Thank you very much.
谢谢你,乔。我很感激。我们还有一个问题来自[迈克尔海峡]。您预计未完成的收购会对Q4号码产生什么影响,因为11月1日是众议院法案19-1090的实施日期?
我想进入这些关闭的时机。所以House Bill 1990于11月1日生效。那时,我们可以申请州和地方批准这些收购。因此,需要更改许可证,以及需要进行的适用性或背景检查。这个等式中的长长的稻草是国家对适用性的认可。所以他们有120天或者有四个月的时间。这还是有限的。这并不意味着必须花那么长时间。但是,他们必须遵循一个流程,如果没有州和地方批准这些收购和许可证更改,我们就无法关闭。
所以我们正在考虑一个时间框架。但是,我还有一件事。另一件必须要做的就是我们的尽职调查必须完成。正如我们之前已经指出的那样,虽然我们在MedPharm上学到了一些经验教训,但我们的团队已经在很大程度上经历了这一过程。他们正在为此做好准备,以便我们可以同时进行一些收购,并以有序的方式完成尽职调查。
所以我们的尽职调查必须完成,州和地方当局必须证明这一点。因此,我们在2020年3月初期间更加关注这些收购是否完整,这是一种指导方针。它们可以更快地发生,它们甚至可以稍后发生,具体取决于一切如何。因此,除了本季度完成的MedPharm之外,我们将不会在第四季度从这些收购中获得任何额外收入。
我要感谢大家今天抽出时间并提交问题。我们感谢您的支持,我们期待着您对我们未来的进展进行更新。如有任何其他问题,请访问我们的投资者网站medicinemantechnologies.com。请关注我们 - 任何有跟踪库存的设备。我想你会很高兴看到一些将在不久的将来发生的变化。
非常感谢你。
会议主持员
Thank you. This will conclude today's conference. You may disconnect your lines at this time. Thank you for your participation and have a wonderful day.
谢谢。 这将结束今天的会议。 您可以在此时断开线路。 感谢您的参与,祝您度过愉快的一天。
相关问题
OTCQB:MDCL 电话会议
OTCQB:MDCL 财务报告
互联网券商的港股、美股开户教程
如果您对美股 或者 港股也感兴趣, 或者想要了解如何开户, 可以加我wechat: xiaobei006006, 同时也可以拉您进美股交流群哦。
最后的最后 祝大家都有一个美好的投资生活哦。
大家也可以关注【美股指南】公众号, 即可获得《小白投资美股指南(雪球「岛」系列)》电子书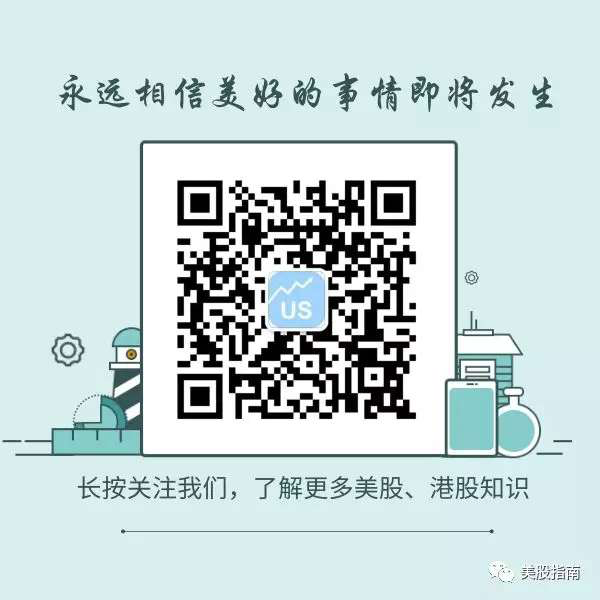 ---
写在最后
---
暂无回复。