Extendicare Inc.(EXETF) 首席执行官 Michael Guerriere 在 2019年 第二季度业绩 - 收益电话会议记录
读者寄语: 不管是您想投资美股, 还是想投资港股, 保持好自己的心态是最重要的。特别在美股、港股市场拥有一套成熟的金融市场,市场鼓励长期持有,而不是短期的投机炒作。选择一个好的公司, 耐心的等待, 做时间的朋友。如果您想咨询美股开户、港股开户相关的问题, 或者您对美股、港股感兴趣可以添加微信交流: xiaobei060537
Extendicare Inc. (OTCPK:EXETF) Q2 2019 Earnings Conference Call August 15, 2019 11:00 AM ET
Extendicare Inc.([OTCPK:EXETF])2019年第二季度收益电话会议2019年8月15日美国东部时间上午11:00
公司参与者
Jillian Fountain - Vice President of Investor Relations
Michael Guerriere - President and Chief Executive Officer
David Bacon - Senior Vice President and Chief Financial Officer
Jillian Fountain - 投资者关系副总裁
Michael Guerriere - 总裁兼首席执行官
David Bacon - 高级副总裁兼首席财务官
电话会议参与者
Lorne Kalmar - TD Securities, Inc.
Chris Couprie - CIBC World Markets
Yashwant Sankpal - Laurentian Bank Securities, Inc.
Lorne Kalmar - 道明证券有限公司
Chris Couprie - CIBC World Markets
Yashwant Sankpal - 劳伦森银行证券公司
会议主持员
Good morning, ladies and gentlemen. Welcome to the Extendicare, Inc. Second Quarter Conference Call. Please be advised that this call is being recorded.
I would now like to turn the meeting over to Ms. Jillian Fountain. Please go ahead, Ms. Fountain.
早上好,女士们,先生们。 欢迎来到Extendicare,Inc。第二季度电话会议。 请注意,此通话正在录制中。
我现在想把会议转交给Jillian Fountain女士。 请继续,喷泉女士。
吉莲喷泉
Thank you, Francis. Thank you and good morning, everyone. Welcome to Extendicare's 2019 second quarter results conference call. With me today is Extendicare's President and CEO, Michael Guerriere; and Senior Vice President and CFO, David Bacon.
Our 2019 second quarter results were disseminated yesterday and are available on our website along with the supplemental information package. The audio webcast of today's call is also available on our website along with an accompanying slide presentation, which viewers may advance themselves. A replay of the call will be available later this afternoon until August 30. The replay numbers and passcodes for which have been provided in our press release, and an archived recording of this call will also be available on our website.
Before we get started, please be reminded that this call may include forward-looking statements regarding our future operations. Such statements involve known and unknown risks and uncertainties that may cause actual results to differ materially from those expressed or implied today. We have identified such factors in our public filings with the securities commission and suggest that you refer to those filings. As we discuss our performance, please bear in mind that all figures are in Canadian dollars unless otherwise noted.
With that, I'll turn the call over to Michael.
弗朗西斯谢谢你。谢谢大家早上好。欢迎来到Extendicare的2019年第二季度业绩电话会议。今天和我一起是Extendicare的总裁兼首席执行官Michael Guerriere;高级副总裁兼首席财务官David Bacon。
我们的2019年第二季度业绩昨天已经发布,可以在我们的网站上找到补充信息包。今天电话的音频网络广播也可以在我们的网站上找到,并附带幻灯片演示,观众可以自行推进。重播电话将于今天下午晚些时候提供,直到8月30日。我们的新闻稿中提供了重播号码和密码,并且我们的网站上也会提供此呼叫的存档记录。
在我们开始之前,请注意,此电话可能包含有关我们未来运营的前瞻性陈述。这些陈述涉及已知和未知的风险和不确定性,可能导致实际结果与今天表达或暗示的结果大不相同。我们在向证券委员会提交的公开文件中已经确定了这些因素,并建议您参考这些文件。在我们讨论我们的表现时,请注意除非另有说明,否则所有数字均以加元计算。
有了这个,我会把电话转给迈克尔。
Michael Guerriere
Thank you, Jillian, and good morning, everyone. As you can see from our second quarter results, we are continuing to execute on our plan to drive profitable growth. We have made significant progress in 2019 recording solid results with increased revenue and profitability in our long-term care and retirement living operations while we continue to make progress on our ParaMed transformation.
We are building on our strong foundation by investing in our people, technology and improved operational performance. As the demand for seniors care services continues to rise with an aging population and favorable government policy trends, the investments we are making position the company to benefit from the significant growth opportunity this represents.
As David will elaborate on in a few minutes, we had solid second quarter results with increased revenue driven by funding enhancements and growth in our Retirement Living segment. While earnings were down from Q2 2018, this was largely due to higher costs including an additional statutory holiday and ongoing ParaMed transformation activity.
On Slide 3, we will talk about the ParaMed progress. As we've discussed previously, we are in the process of strengthening our ParaMed business by moving to a new cloud-based system that will better enable the company to meet increasing demand for home health services. When the ParaMed transformation is complete, Extendicare will have an enhanced ability to optimize scheduling, automate work processes, reduce turnover, and provide better support for Extendicare's valued staff.
We are already seeing the benefits of this effort with a 1.4% increase in the average daily hours of service provided in Q2 compared to the first quarter of 2019, along with increased NOI margins. Our original estimate of a $12 million investment in the transformation remains unchanged. Of the estimated $7 million total that will be incurred in 2019, $3.3 million was spent in the first six months of the year.
71% of our home care volumes excluding our B.C. business are flowing through the system and we are on track for substantial completion by the end of 2019. Progress also continues managing ParaMed's exit from the B.C. home healthcare market. Final dates for the transfer of the operations to the B.C. Health Authorities are being finalized, but we expect the process to complete no later than the first quarter of 2020.
On the next Slide, the results of our long-term care operations in Q2 benefited from funding enhancements, but these will be short lived unfortunately. During the quarter, the Ontario government announced its fiscal 2019/2020 funding changes for long-term care. Effective April 1, long-term care providers received a 1% increase to the flow-through and accommodation envelopes.
And the preferred accommodation rates increased by 2.3% effective July 1. However, effective October 1, the government is eliminating the structural compliance premiums for eligible Class A, B, and C beds.
Consequently, the net impact of the 1% increase and elimination of the compliance premiums to Extendicare is flat for Q4 and into next year. For our Alberta operations, the governments funding changes that normally take effect April 1 have been delayed until the fall when the new government's 2019/2020 budget is expected.
谢谢你,吉利安,大家早上好。从我们的第二季度业绩中可以看出,我们将继续执行推动盈利增长的计划。我们在2019年取得了重大进展,在我们的长期护理和退休生活中增加了收入和盈利能力,同时我们继续在ParaMed转型方面取得进展。
通过投资于我们的员工,技术和改善的运营绩效,我们正在建立强大的基础。随着人口老龄化和有利的政府政策趋势对老年人护理服务的需求持续增长,我们正在进行的投资使公司从这个代表的重大增长机会中受益。
正如大卫将在几分钟内详细阐述的那样,我们的第二季度业绩稳健,收入增加是由于资金增加和退休生活部门的增长。虽然收益从2018年第二季度开始下降,但主要原因是成本上升,包括额外的法定假日和正在进行的ParaMed转型活动。
在幻灯片3中,我们将讨论ParaMed的进展。正如我们之前所讨论的那样,我们正在通过迁移到一个新的基于云的系统来加强我们的ParaMed业务,该系统将更好地使公司满足日益增长的家庭健康服务需求。当ParaMed转型完成后,Extendicare将具有增强的优化调度,自动化工作流程,减少营业额以及为Extendicare的重要员工提供更好支持的能力。
我们已经看到了这项努力的好处,与2019年第一季度相比,第二季度平均每日服务时间增加了1.4%,同时NOI利润率也有所增加。我们对转型投资1200万美元的原始估计值保持不变。在2019年估计的700万美元总额中,今年前六个月花费了330万美元。
71%的家庭护理量不包括我们的B.C.业务正在流经该系统,我们有望在2019年底前完成大量工作。进展也继续管理ParaMed从B.C.退出。家庭医疗市场。将业务转移到B.C.的最后日期卫生当局正在最终确定,但我们预计该过程不会晚于2020年第一季度完成。
在下一张幻灯片中,我们在第二季度的长期护理操作的结果得益于资金增加,但不幸的是,这些将是短暂的。本季度,安大略省政府宣布其2019/2020财年的资金变化用于长期护理。自4月1日起,长期护理提供者的流通和住宿信封增加了1%。
从7月1日起,首选住宿费率增加了2.3%。但是,从10月1日开始,政府正在取消符合条件的A,B和C类床位的结构合规保费。
因此,第四季度和明年,增加1%和消除对Extendicare的合规保费的净影响是持平的。对于我们的艾伯塔省业务,通常在4月1日生效的政府资助变动已被推迟到预计新政府的2019/2020预算下降。
However, the resident accommodation rate increases in Alberta did take effect on July 1 with an increase of 1.6%, representing approximately $500,000 of additional revenue annually for Extendicare.
On the long-term care redevelopment front, the Ontario government has amended the base construction funding subsidy from $16.65 to $18.03 per bed. Extendicare's projects are in various stages of planning and approvals, but none are under construction at present.
Factors such as escalating construction costs and the timing of project approvals will affect the sequencing and duration of the redevelopment program. Management is working closely with our industry partners and the Ontario government with the goal of advancing these projects.
Turning to Slide 5 on retirement living. During the first half of 2019, we continue to see growth from our retirement living operations with rising occupancy trends across our stabilized and lease-up communities. The average occupancy of the stabilized retirement living communities increased to 94.7% for the first six months of 2019, compared with 89.5% for the same period last year.
In our lease-up communities, we experienced sequential quarter-over-quarter growth, including both mills that opened in January 2019, occupancy of those lease-up facilities grew from 64% at March 31 to 72% at June 30, 2019.
On the development front, Extendicare's 124-suite Barrie retirement living community is scheduled to open in Q4 of this year. We have had strong pre-lease activity with deposits on hand for 71% of the suites. As a result of this response, we are targeting stabilized occupancy of 92% within 24 months of opening ahead of our initial expectations.
Further expansion plans are in the making to almost double the size of our Port Hope retirement community, which we hope to break ground on later this year. We will continue to assess other potential growth opportunities in a disciplined fashion.
On Slide 6, our Assist contract services and SGP group purchasing continue to be important growth drivers for Extendicare. These services grew by 10.5% in the first half of the year, representing 2% of our total revenue and 10% of total NOI.
As of June 30, Extendicare provided contract services to 53 long-term care homes and retirement living communities for third-party owners through Extendicare Assist. SGP provides services to third-parties representing approximately 58,700 seniors residents across Canada.
With that, I'll now turn to David Bacon, our Chief Financial Officer to provide insight into our financial results for the second quarter.
然而,艾伯塔省的居民住宿费率上调确实在7月1日生效,增幅为1.6%,相当于Extendicare每年约500,000美元的额外收入。
在长期护理重建方面,安大略省政府已将基础建设资金补贴从每床16.65美元修改为18.03美元。 Extendicare的项目处于规划和批准的不同阶段,但目前没有一个正在建设中。
诸如建筑成本上升和项目批准时间等因素将影响重建计划的顺序和持续时间。管理层正在与我们的行业合作伙伴和安大略省政府密切合作,以推进这些项目。
转向退休生活幻灯片5。在2019年上半年,我们的退休生活业务继续增长,我们的稳定和租赁社区的入住率呈上升趋势。 2019年前六个月,稳定退休生活社区的平均入住率增加至94.7%,而去年同期则为89.5%。
在我们的租赁社区,我们经历了连续的季度环比增长,包括2019年1月开业的工厂,这些租赁设施的入住率从3月31日的64%增长到2019年6月30日的72%。
在开发方面,Extendicare的124套房Barrie退休生活社区计划于今年第四季度开业。我们有71%的套房有强大的租赁前活动和手头存款。作为此回应的结果,我们的目标是在我们最初预期之前的24个月内稳定占用率达到92%。
进一步的扩张计划正在使我们的港口希望退休社区的规模几乎翻倍,我们希望在今年晚些时候破土动工。我们将继续以纪律严明的方式评估其他潜在增长机会。
在幻灯片6中,我们的Assist合同服务和SGP团队采购继续成为Extendicare的重要增长动力。这些服务在上半年增长了10.5%,占我们总收入的2%和总NOI的10%。
截至6月30日,Extendicare通过Extendicare Assist为第三方所有者提供了53个长期护理院和退休生活社区的合同服务。 SGP为代表加拿大全国约58,700名老年人的第三方提供服务。
有了这个,我现在转向我们的首席财务官David Bacon,以便深入了解我们第二季度的财务业绩。
大卫培根
Thanks, Michael. Today, I'll first provide an overview of our overall financial performance for the second quarter and I'll provide some highlights of the individual business segments.
Turning first to Slide 8. Revenue for the second quarter was up 1.6% or $4.5 million to $284 million compared to Q2 2018. The increase in revenue was primarily driven by long-term care funding enhancements, growth in retirement living and the recognition of incremental home healthcare funding to offset 2018 costs related to Bill 148, which I will speak more about in a moment.
Net operating income for the second quarter was down 2.7% or $1 million to $35.3 million, compared to Q2 2018, reflecting the impact of increased funding enhancements and growth of our retirement living and other Canadian operations offset by lower healthcare volumes and increased operating costs and the impact of an additional statutory holiday in the second quarter of 2019, compared to the same period in 2018.
NOI margins were 12.4% down from 13% in Q2 2018. Adjusted EBITDA for the second quarter was down 8.6% or $2.4 million to $25 million, compared to Q2 2018 reflecting the decline in NOI and higher administrative costs. Adjusted EBITDA margins were 8.8% down from 9.8% in Q2 2018.
AFFO declined by $2.2 million to $14.9 million in the second quarter, compared to Q2 2018, impacted by lower earnings as noted above and higher current income taxes, partially offset by lower maintenance CapEx. Fully diluted AFFO per share for the second quarter was $0.161. For the first six months of 2019, the company declared dividends of $21.3 million, representing a payout ratio of 77% compared to 67% for the same period last year.
Turning now to Slide 9. I'd like to highlight some items that impacted the comparability of our second quarter results. As you know, we had been accruing for incremental funding expected to be received from the Local Health Integration Networks related to increased costs in 2018, associated with Ontario's Bill 148 legislation.
We recently received confirmation from the LHINs regarding the final amount of funding we will receive related to our increased cost in 2018, which was higher than that we had accrued in our 2018 results. As a result, we recorded a $2.2 million increase in our accrued revenue estimates in the second quarter of 2019.
Offsetting this incremental revenue was the impact of the additional statutory holiday of $1.7 million incurred in the second quarter and $900,000 and higher costs associated with the ParaMed transformation. These increased costs were partially offset at the adjusted EBITDA level by the adoption of IFRS 16, which reduced our administrative costs, but likewise increased depreciation and interest as outlined in our MD&A.
Turning now to Slide 10. You can see that the net result of all of these factors had a minimal impact on our overall Q2 results, when compared to the prior year of $400,000 in NOI and $300,000 in adjusted EBITDA. The net impact of these adjustments on our fully diluted AFFO per share in the second quarter is approximately $0.01.
谢谢,迈克尔。今天,我将首先概述第二季度的整体财务业绩,并提供各个业务部门的一些亮点。
首先转向幻灯片8.与2018年第二季度相比,第二季度的收入增长1.6%或450万美元至2.84亿美元。收入的增长主要得益于长期护理资金的增加,退休生活的增长以及对增量的承认家庭医疗保健资金抵消了与第148号法案相关的2018年费用,我将在稍后详细说明。
与2018年第二季度相比,第二季度的净营业收入下降2.7%或100万美元至3530万美元,这反映了增加的资金增加以及退休生活和其他加拿大业务的增长所抵消的影响,这是由于医疗保健量减少和运营成本增加所致。与2018年同期相比,2019年第二季度额外法定假日的影响。
NOI利润率从2018年第二季度的13%下降了12.4%。与2018年第二季度相比,第二季度的调整后EBITDA下降了8.6%或240万美元至2500万美元,这反映了NOI下降和行政成本上升。经调整的EBITDA利润率较2018年第二季度的9.8%下降8.8%。
与2018年第二季度相比,AFFO在第二季度下降了220万美元至1490万美元,受到上述收益下降和当前所得税增加的影响,部分被维持上限的维持生命周期所抵消。第二季度每股摊薄净额AFFO为0.161美元。在2019年的前六个月,该公司宣布派息为2130万美元,派息率为77%,而去年同期为67%。
现在转到幻灯片9.我想强调一些影响我们第二季度业绩可比性的项目。如您所知,我们一直在筹集预计将从当地卫生一体化网络收到的与2018年增加的费用有关的增量资金,与安大略省的第148号法案相关。
我们最近收到了LHINs关于我们将收到的与2018年成本增加相关的最终资金数额的确认,这比我们在2018年的结果中产生的更高。因此,我们在2019年第二季度的应计收入预测增加了220万美元。
抵消这一增量收入的原因是第二季度额外法定假日170万美元的影响以及与ParaMed转型相关的900,000美元和更高的成本。这些增加的成本通过采用IFRS 16在调整后的EBITDA水平上部分抵消,这降低了我们的行政成本,但同样增加了我们的MD&A中概述的折旧和利息。
现在转到幻灯片10.您可以看到,与上一年的NOI 400,000美元和调整后的EBITDA 300,000美元相比,所有这些因素的净结果对我们的第二季度总体结果的影响微乎其微。这些调整对我们第二季度全面摊薄AFFO的净影响约为0.01美元。
I'll now talk to each of the business lines briefly. Turning first to our home healthcare operations on Slide 11. As I mentioned, a number of the factors impacting the comparability of the home healthcare results this quarter included the $2.2 million of incremental revenue recognized in the second quarter related to Bill 148. Higher operating costs of $1.4 million due to the timing of Good Friday and incremental transformation costs.
Adjusting for these factors, revenue declined by $3.8 million or 3.5% to $106 million due primarily to a volume decrease of 2.7%, compared to Q2 2018. NOI declined by $3.6 million to $9.5 million compared to Q2 2018 as we continued to be impacted by higher operating costs, which included the impact of the back-office administrative staff we added during the latter half of 2018, resulting in NOI margins of 8.9% in the second quarter down from 11.9% in Q2 2018.
However, when we look at the second quarter compared to Q1 2019, we are encouraged to see that our average daily volumes increased by 1.4% as Michael indicated earlier, contributing to sequential growth in both the revenue and NOI impairments.
As we've previously indicated, the B.C. operations, which we are targeting to exit in Q1 of 2020, continue to cause margin pressure on our ParaMed results. To help put it into perspective, this quarter, they contributed $12.6 million of revenue and an NOI loss of $300,000. Excluding these operations and the impact of the factors affecting the second quarter noted above, our NOI margin would have been 10.4% for Q2 of 2019 compared to 9.3% for Q1 of 2019.
Turning now to our long-term care operations. Funding enhancements contributed to revenue growth of $4.1 million or 2.6% and our NOI improved by $1.3 million or 7.2% compared to Q2 of 2018. As a result of increased funding, offset in part by the impact of $400,000 from the statutory holiday in the second quarter.
NOI margin improved by 50 basis points to 12.1% from 11.6% for the same period last year and our average occupancy during the second quarter was 97.5%, up 30 basis points from Q2 of 2018.
Turning now to our retirement living operations which enjoy growth and revenue of 21.4% to $10 million and NOI growth of 24.3% to $2.9 million in the second quarter compared to Q2 of 2018. This was largely driven by an 850 basis point increase in our average occupancy of our same-store portfolio to 91.7% from 83.2% in Q2 of 2018 and occupancy improvements in our lease-up communities.
Turning now to our final business segment, our Assist and SGP operations. Revenues grew by 7% to $5.9 million compared with Q2 of 2018. We have made investments in additional resources for these divisions in the latter half of 2018 to support the increase in clients over the past year, and as a result, our NOI was flat this quarter compared to Q2 of 2018, while still enjoying strong margin of 54.3%.
Turning now to Slide 15 and our financial position. The company's consolidated cash and short-term investments on hand was $84.4 million as at June 30, 2019, representing an increase of $18.5 million from year-end. In addition, the company has $65 million available to draw under its ParaMed credit facility.
我现在简要地谈谈每个业务部门。首先转到我们在Slide 11上的家庭医疗保健业务。正如我所提到的,影响家庭医疗保健业绩可比性的一些因素包括第二季度与第148号法案相关的220万美元增量收入。运营成本增加由于耶稣受难日的时间和增量转换成本,因此为140万美元。
针对这些因素进行调整后,收入减少380万美元或3.5%至1.06亿美元,主要原因是与2018年第二季度相比,销量下降了2.7%。与2018年第二季度相比,NOI下降了360万美元至950万美元,因为我们继续受到影响更高的运营成本,包括我们在2018年下半年增加的后台管理人员的影响,导致第二季度的NOI利润率从2018年第二季度的11.9%下降到8.9%。
然而,当我们看到第二季度与2019年第一季度相比时,我们被鼓励看到我们的平均每日交易量增加了1.4%,正如迈克尔先前所说,导致收入和NOI减损的连续增长。
正如我们之前所说,B.C。我们计划在2020年第一季度退出的运营继续对我们的ParaMed结果造成利润压力。为了帮助实现这一目标,本季度,他们贡献了1260万美元的收入和NOI损失30万美元。剔除这些业务以及影响上述第二季度因素的影响,我们的NOI利润率在2019年第二季度将为10.4%,而2019年第一季度为9.3%。
现在转到我们的长期护理行动。资金增加带来收入增长410万美元或2.6%,与2018年第二季度相比,我们的NOI增加了130万美元或7.2%。由于资金增加,部分抵消了第二次法定假日400,000美元的影响25美分硬币。
NOI利润率从去年同期的11.6%上升50个基点至12.1%,第二季度平均入住率为97.5%,较2018年第二季度上升30个基点。
现在转向我们的退休生活业务,与2018年第二季度相比,第二季度的增长和收入增长21.4%至1000万美元,NOI增长24.3%至290万美元。这主要是由于我们的平均增长率为850个基点我们的同店投资组合占2018年第二季度83.2%的91.7%,以及我们的租赁社区的入住率改善。
现在转到我们的最终业务部门,我们的Assist和SGP运营。与2018年第二季度相比,收入增长了7%,达到590万美元。我们在2018年下半年为这些部门投入了额外资源,以支持客户在过去一年中的增长,因此,我们的NOI持平本季度与2018年第二季度相比,仍然享有54.3%的强劲利润率。
现在转到幻灯片15和我们的财务状况。截至2019年6月30日,该公司的合并现金和短期投资为8440万美元,比年末增加了1850万美元。此外,该公司还有6500万美元可用于其ParaMed信贷额度。
During the quarter, we've repatriated US$10 million of cash from the Captive for our general corporate use and we are in the process of repatriating further US$10 million by year-end.
The company's long-term debt including convertible debentures at face value and excluding deferred financing fees was $573.2 million as of June 30, 2019, an increase of $25 million from year-end, reflecting a new mortgage of $16 million secured on our retirement living community and the renewal of our corporate office, head office lease, which resulted in the recognition of a lease obligation of $10.3 million in the second quarter under IFRS 16.
With that, I'll now pass it back to Michael for his closing remarks.
在本季度,我们已从Captive汇回了1000万美元的现金用于我们的一般企业用途,我们正在年底前进一步遣返1000万美元。
截至2019年6月30日,该公司的长期债务(包括面值可转换债券和不包括递延融资费用)为5.732亿美元,比年底增加了2500万美元,反映了我们退休生活社区获得的1600万美元的新抵押贷款 以及根据国际财务报告准则第16号,第二季度确认了1030万美元的租赁义务,以及更新我们的公司办公室,总部租赁。
有了这个,我现在将它传回迈克尔的闭幕词。
Michael Guerriere
Thanks, David. So turning to Slide 16. In closing, I'm pleased with the progress we've made this quarter. We increased revenue and profitability and while we encourage short-term costs associated with driving improvements and maintaining our high quality level of care for our clients, these investments will support long-term growth and value creation.
Extendicare offers a unique breadth of service across the continuum of care and will meet the rising demand of Canadian seeking the best possible care for themselves and their loved ones. Thanks to the dedication of our team of 23,000 caring employees, we are helping thousands of Canadians to live better every day.
And with that, we'd be happy to take any questions you may have. Francis?
谢谢,大卫。 转到幻灯片16.最后,我对本季度取得的进展感到高兴。 我们增加了收入和盈利能力,同时我们鼓励与推动改善相关的短期成本,并为客户维持高质量的医疗服务,这些投资将支持长期增长和价值创造。
Extendicare在整个护理过程中提供独特的服务,并将满足加拿大不断增长的需求,为自己和亲人寻求最佳护理。 由于我们拥有23,000名关心员工的团队,我们每天都在帮助成千上万的加拿大人过上更好的生活。
有了它,我们很乐意接受您的任何问题。弗朗西斯?
问答环节
Thank you. We will now take questions from the telephone lines. [Operator Instructions] Thank you for your patience. The first question is from Lorne Kalmar from TD Securities. Please go ahead. Your line is open.
谢谢。 我们现在将从电话线询问。 [操作员说明]感谢您的耐心等待。 第一个问题来自道明证券的Lorne Kalmar。 请继续。 你的线是开放的。
Lorne Kalmar
Thanks. Good morning.
谢谢。 早上好。
Michael Guerriere
Good morning, Lorne.
早上好,洛恩。
Lorne Kalmar
Just on the ERP program, could you guys give some color maybe around how it's progressing relative to expectations and any challenges you guys have encountered thus far with the implementation?
就ERP计划而言,你们可以给出一些颜色,关于它相对于预期的进展情况以及你们迄今为止遇到的任何挑战吗?
Michael Guerriere
Sure. Let me start on that front. Let's start by just commenting on the average daily volumes that we saw in Q2, which were up 1.4% relative to Q1. We're quite happy to see that. That's what we're expecting in terms of seeing volume increases being the first real sign that we're making progress with that implementation.
That's about a 6% increased annualized. And that's in the zone to meet a 4% market growth plus start to regain some of the shares that we've been leaving on the table in that business. Of course, we would like to see it higher, but a couple of our offices are still not getting the benefit of the system and are still having trouble with volumes, which are offsetting gains elsewhere in the business. So we've got a mixed bag. We've got some of our districts really doing well and growing and some of them that are still having volume challenges.
The other point of course is we're still battling on the labor front to get the people that we need to deliver the services. But we've seen a marked drop in our attrition over the last year. It's about one-third the pace that we saw in the first half of last year. So we're very pleased with our progress on that front. So the progress is a bit variable, but it's moving in the right direction so we're confident. We're going to get the results from that investment that we expected.
当然。让我从这个方面开始。让我们首先评论一下我们在第二季度看到的平均日交易量,相对于第一季度上涨了1.4%。我们很高兴看到这一点。这就是我们所期望的看到量增加是我们在实施过程中取得进展的第一个真实迹象。
这个年增长率约为6%。而且该区域的市场增长率达到了4%,并开始重新获得我们在该业务中一直留在桌面上的部分股票。当然,我们希望看到它更高,但我们的几个办公室仍然没有从系统中获益,并且仍然存在数量上的问题,这抵消了业务中其他地方的收益。所以我们有一个混合包。我们的一些地区确实做得很好并且正在发展,其中一些地区仍然面临着巨大的挑战。
另一点当然是我们仍在努力争取劳动力,让我们需要提供服务的人才。但是我们看到去年的减员量显着下降。它比我们去年上半年看到的速度快了三分之一。所以我们对这方面的进展感到非常满意。所以进展有点变化,但它正朝着正确的方向发展,所以我们有信心。我们将从我们预期的投资中获得结果。
Lorne Kalmar
Okay, great. Maybe for David, the $2.2 million accrual, is that – that's a one-time item, correct? That won't continue to flow through? Okay.
好,太棒了。 也许对于大卫来说,220万美元的应计费用是 - 这是一次性项目,对吗? 这不会继续流过? 好的。
大卫培根
Yes.
是。
Lorne Kalmar
And then was there anything, like the LTC portfolio did quite well this quarter. Was there anything one-time in there?
那么有什么东西,比如本季度LTC组合做得很好。 那里有什么一次性的吗?
大卫培根
No. Not really. I think it's a little bit of the timing that comes into play in terms of the envelopes spending as well. And the cumulative effect of sort of incremental increases in some of the funding last year as well as some of the increases we saw coming in at April [indiscernible] accommodation increase in Alberta kicking in and the 1% coming in Ontario, so.
不,不是。 我认为这也是在信封消费方面发挥作用的时间点。 去年部分资金增加的累积效应以及我们看到的4月[音频不清晰]住宿增加的一些增长在艾伯塔省开始增加,1%来自安大略省,所以。
Lorne Kalmar
Okay. And then just lastly with construction costs rising and it seems to be across the spectrum, the retirement supply outpacing demand currently. How do you guys think about the future retirement developments going forward?
好的。 最后,由于建筑成本上升而且似乎在整个范围内,退休供应目前超过了需求。 你们如何看待未来的退休发展?
Michael Guerriere
Well, I think we're being – we've always been very opportunistic on that front, being very selective in terms of the markets that we're operating into – try to avoid some of the challenges we've seen in the industry with over building.
Our occupancy numbers seem to buck the trend by increasing this quarter. We're really pleased to see that. So we're being very selective in how we're moving forward. We don't have anything to announce at this point. But I think that's the way that we'll continue to look at that industry segment going forward.
好吧,我认为我们正在 - 我们在这方面一直非常机会主义,对我们正在经营的市场非常有选择性 - 试图避免我们在行业中看到的一些挑战 过度建设。
我们的入住率数据似乎在本季度增加了这一趋势。 我们很高兴看到这一点。 所以我们对前进的方式非常挑剔。 此时我们没有任何要宣布的事情。 但我认为这是我们继续关注未来行业领域的方式。
Lorne Kalmar
Okay. And just lastly for me. I guess excluding Barrieview, where do you see the lease-up retirement occupancy getting to by year-end? Or is there a target or…?
好的。 最后对我而言。 我想不包括Barrieview,你在哪里看到年底前的租赁退休入住率? 或者有目标还是......?
Michael Guerriere
Excluding Barrieview?
不包括Barrieview?
Lorne Kalmar
Well, yes. I guess it's still under construction, but…
嗯,是。 我猜它还在建设中,但......
Michael Guerriere
Yes.
是。
大卫培根
Yes. I don't think that – we don't have a stabilized target. I mean, we look more at stabilized versus by year-end, right.
是。 我不认为 - 我们没有稳定的目标。 我的意思是,我们看起来更稳定而不是年终,对吧。
Lorne Kalmar
Yes. Okay.
是。 好的。
大卫培根
So I think the stabilized portfolio excluding Barrie was tracking to about $16.5 million of stabilized NOI there.
因此,我认为不包括Barrie在内的稳定投资组合正在追踪约1650万美元的稳定NOI。
Lorne Kalmar
Okay. All right. That's all for me. I'll turn it back. Thanks guys.
好的。 行。 这一切都适合我。 我会把它还给我。 多谢你们。
大卫培根
Thanks.
谢谢。
Michael Guerriere
Thank you.
谢谢。
会议主持员
Thank you. The next question is from Chris Couprie from CIBC. Please go ahead. Your line is open.
谢谢。 接下来的问题来自CIBC的Chris Couprie。 请继续。 你的线是开放的。
Chris Couprie
Hi, guys. Just want to turn back to the sequential improvement in volumes at ParaMed. Any sense for how much of that is just seasonal at all? Because I think Q1 was challenged on weather.
嗨,大家好。 只想回到ParaMed的卷顺序改进。 究竟有多少只是季节性的? 因为我认为Q1受到了天气的挑战。
Michael Guerriere
Yes. I think there may in fact be some seasonal effects. We'll have to see how that trend goes from quarter-to-quarter. I think what we're focused on more is looking at the individual districts of which we're broken into 18 different districts and we track each one individually.
And as I mentioned earlier, some of them are hitting it out of the park now with the new system and our new operating procedures and they're doing really well. Others are still challenged. And so we're focused our energies now on a smaller number of districts that need help to automate and to improve their performance.
So I do expect that the recovery for the remainder of the year is still going to be a little bit mixed as we get all of the districts pulling in the same direction and contributing to the gain.
So yes, we'll have seasonal factors to some extent as well. But the numbers that we're quoting are based on average daily volumes. So that takes out some of the causes of variability and allows us to understand what the underlying trend is. So we're anticipating that will continue to see a growing momentum from a volume perspective over the next several quarters.
As far as the margins are concerned, as we've communicated before, the margin recovery will come a little bit later in the cycle. So we may not see much in the way of margin improvements until we get into Q1 of 2020.
是。我认为实际上可能会有一些季节性影响。我们必须看看这种趋势如何从季度到季度。我认为我们更关注的是看到我们分成18个不同地区的个别地区,我们会逐一跟踪每个地区。
正如我之前提到的,他们中的一些人现在使用新系统和我们新的操作程序将它击出公园,他们的表现非常好。其他人仍然受到挑战。因此,我们现在将精力集中在少数需要帮助实现自动化和改善其性能的地区。
因此,我认为今年剩余时间的复苏仍然会有点混合,因为我们让所有地区都朝着同一方向努力并为增益做出贡献。
所以是的,我们也会在某种程度上有季节性因素。但我们引用的数字是基于平均每日交易量。因此,它解决了可变性的一些原因,并使我们能够理解潜在的趋势是什么。因此,我们预计未来几个季度将从数量角度继续看到增长势头。
就利润率而言,正如我们之前所传达的那样,利润率的恢复将在周期的后期进行。因此,在我们进入2020年第一季度之前,我们可能看不到保证金改善的方式。
Chris Couprie
Okay. So if you look at the 71% of the centers that have already turned over, what percent of those are knocking out of the park and what percent are still kind of in the ramp up mode and the ones that are kind of doing well? What type of volume growth are they seeing year-over-year?
好的。 因此,如果你看看71%已经上交的中心,其中有多少人正在淘汰公园,有多少百分比还处于上升模式和那些表现良好的中心? 他们的年增长率是多少?
Michael Guerriere
So it varies a lot. It's hard to answer the question because there's a couple of things. One is, it varies a lot office-to-office as to what the deficit was in the first place and how much business they were leaving on the table to start.
The other element that is the variable as well as the information systems is the recruiting and retention issues in that particular office. So we have some offices that are fully staffed and other offices that are still recruiting to come up to a full staff complement.
We're also seeing that it takes a certain amount of time for an office to get used to the new system, probably takes about six months for an office to get used to a new system and start getting the full benefit of the automation that's available there.
So with all of that, it's hard to answer the question from a percentage of the 71% perspective, probably better to think about it as a six-month lag from when the system comes into use to when we start seeing some solid and reliable performance improvement.
所以它变化很大。回答这个问题很难,因为有几件事情。一个是,办公室到办公室的差异很大,首先是赤字是多少,以及他们离开办公桌需要多少业务。
作为变量和信息系统的另一个要素是该特定办公室的招聘和保留问题。因此,我们有一些办公室配备齐全,其他办公室仍在招聘,以提供全面的员工补充。
我们还看到办公室需要一定的时间来适应新系统,办公室可能需要大约六个月才能适应新系统并开始充分利用可用的自动化系统那里。
所有这些,从71%的角度来看很难回答这个问题,从系统投入使用到我们开始看到稳定可靠的性能时,可能更好地将其视为六个月的延迟。改进。
Chris Couprie
Okay. Maybe another way to ask it is relative to 2018 levels, once everything is kind of at the – as stabilized rate relative to [2018] volume levels, where do you think you could be?
好的。 也许另一种方式来问它是相对于2018年的水平,一旦所有事情都处于 - 相对于[2018]音量水平的稳定率,你认为你可能在哪里?
Michael Guerriere
Well, you mean in total volume for the business?
那么,你的意思是业务的总量?
Chris Couprie
Yes. In terms of number of hours?
是。 在小时数方面?
Michael Guerriere
Yes. Well, I think we're running right now at a level that is 10…
是。 好吧,我认为我们现在正在以10级的水平运行......
Chris Couprie
I mean 2017 levels before things started to roll over.
事情开始翻滚之前,我的意思是2017年的水平。
Michael Guerriere
Yes. So look, the way we think about this is that the underlying market growth is about 4% a year. So if we're growing at 4% a year, we're keeping pace with the market. And if you look at the amount of business that we left on the table that where we had referrals that we were not able to fulfill. That was in excess of 10% of our total volume.
So that's why I made the point that a recovery from a volume perspective would look like 6% to 8% volume growth over several years before it levels out again, back to let's say a steady-state growth of 4% plus – 4% to 5%. Does that make sense?
是。 所以看,我们对此的看法是,基础市场增长率约为每年4%。 因此,如果我们以每年4%的速度增长,我们将跟上市场的步伐。 如果你看一下我们在桌面上留下的业务量,那就是我们无法实现推荐的地方。 这超过了我们总量的10%。
所以这就是为什么我指出,从成交量的角度来看,从数量上来看,在再次出现之前几年的成交量增长率为6%到8%,回到让我们说4%的稳态增长率为4%。5%。 那有意义吗?
Chris Couprie
Yes. That makes sense. I got it. And then just staying along the lines of home health with this transition to the Ontario Health Teams that you've made a few submissions and [indiscernible] for the development of others. Maybe can you just give any color as to kind of what exactly is in – might happen with the transition from the LHINs to the OHTs, like will you be renegotiating rates or anything like that?
是。 那讲得通。 我知道了。 然后,随着向安大略省健康团队的过渡,您已经为家庭健康保留了一线,您已经为其他人的发展做了一些提交和[音频不清晰]。 也许你可以给出任何颜色 - 从LHIN到OHT的过渡可能会发生什么样的情况,就像你要重新谈判费率或类似的东西一样?
Michael Guerriere
Look, the details of how this is going to work is still an open question. And the way that the government is pursuing this is to allow a very innovative environment, meaning that they're not being very prescriptive as to how this would happen.
So at this point, we're participating in these proposals as part of that we're proposing costs for providing services. I think the rates are going to be quite different because some of the proposals in fact are not based on hourly rates, but they're based on providing a block of care for a person over a period of time.
So it's quite a different model and where we might even be contracted for providing care to a group of people over time is a significant step of assessing the needs of a particular individual that is currently done by the LHINs, done by the government agencies. And then they tell us how many hours they need and what the schedule is going to be.
In the Ontario Health Team environment that won't be done by the LHINs anymore, and we will be participating and providing some of that assessment working carefully and closely with the hospitals.
So the model is quite different and I think there will probably be more of a – I'm hoping to see more of a pay-for-performance type of thing where we're getting recognition for helping people to stay out of the hospital and to stay living independently. So it's a very different model.
And just to give you some timeframes, I mean I expect a certain number of these, Ontario Health Team proposals will be accepted. It will take time to implement them. They will probably operate for a year or two, and then they will be evaluated and the best models would be replicated to the rest of the province.
So this is very much going to be – it's going to feel like a pilot kind of process experimenting the different models for home care that will probably last the next two years. So in terms of impacting our entire business and what will it do to rates and what will it do to grow. I think it's going to take quite a while before it has a meaningful topline or bottom line impact on care providers.
看,这个如何运作的细节仍然是一个悬而未决的问题。政府实现这一目标的方式是允许一个非常创新的环境,这意味着他们对于如何实现这一目标并不是非常规范。
所以在这一点上,我们参与这些提案是我们提出服务成本的一部分。我认为费率会有很大不同,因为有些提案实际上不是基于小时费率,而是基于在一段时间内为一个人提供一系列的照顾。
因此,这是一个完全不同的模式,我们甚至可以通过签约为一群人提供长期护理,这是评估LHIN目前由政府机构完成的特定个人需求的重要一步。然后他们告诉我们他们需要多少小时以及时间表。
在安大略省健康团队的环境中,LHIN将不再进行这项工作,我们将参与并提供一些与医院密切合作的评估。
所以模型是完全不同的,我认为可能会有更多的 - 我希望看到更多的付费表现类型的东西,我们正在获得认可,帮助人们离开医院和独立生活。所以这是一个非常不同的模型。
而且只是为了给你一些时间表,我的意思是我希望安大略省健康小组的一些建议将被接受。实施它们需要时间。它们可能会运行一两年,然后对它们进行评估,并将最好的模型复制到该省的其他地方。
所以这将是非常重要的 - 它将会感觉像是一种试验性的过程,试验不同的家庭护理模式,可能会持续两年。因此,在影响我们整个业务方面,以及它对费率的影响以及它将如何发展。我认为在对护理提供者产生有意义的一线或底线影响之前需要花费一段时间。
Chris Couprie
Okay. So it sounds as though the model is more towards like a value-based care outcomes driven. Is what you're thinking? Is it possible to go towards? And if that were to be the case, I don't know if you've done any preliminary work on it as to how would that look for Extendicare or is it too early to really have any idea of that?
好的。 所以听起来好像模型更像是基于价值的护理结果。 你在想什么? 有可能走向吗? 如果情况确实如此,我不知道你是否已经就它如何寻找Extendicare做了任何初步工作,或者现在对它真的有任何想法还为时过早?
Michael Guerriere
Yes. Honestly, I think it's too early to be able to say that. I mean, even my hope that it goes in that direction is just that it's hope. Don't know what the governments' response will be or the hospitals response will be.
I mean, there's lots of policy papers that are suggesting that we should move in that direction as a province, other provinces have moved more in that direction. It's something that we've certainly seen in other countries. But that's no guarantee that that's the kind of model that the government will adopt in Ontario.
But another way of looking at it is that when you look at the cost structure of home care in Ontario today, that assessment and coordination function that's being undertaken by the LHINs is probably a 10% to 15% cost on the entire home care operation.
So if that transitions into the Ontario Health Teams, then there maybe an opportunity to address that. But I think the biggest value creation opportunity that we have here is in keeping people out of emergency departments and out of hospitals. And that's a very, very costly environment to care for people.
So if we can add services that reduce the burden of care on hospitals, there's a great deal of value add that can happen there. So it's really an unknown. I wish I could give you more details, but that's why we're participating in so many of these because we want to learn along with the first adopters to make sure that we can adapt our business accordingly.
是。老实说,我认为现在说这个还为时过早。我的意思是,即使我希望它向这个方向发展也只是希望。不知道政府的回应是什么,也不知道医院的回应是什么。
我的意思是,有很多政策文件表明我们应该朝着这个省的方向前进,其他省份也朝这个方向迈进了一步。这是我们在其他国家肯定看到过的东西。但这并不能保证这是政府将在安大略省采用的那种模式。
但另一种看待它的方式是,当你看到今天安大略省家庭护理的成本结构时,LHIN正在进行的评估和协调功能可能是整个家庭护理操作的10%到15%的成本。
因此,如果转变为安大略省卫生队,那么可能有机会解决这个问题。但我认为,我们在这里创造的最大价值创造机会是让人们远离急诊部门和医院。这对于照顾人来说是一个非常非常昂贵的环境。
因此,如果我们能够增加减少医院护理负担的服务,那么就会发生大量的增值。所以这真是一个未知数。我希望我能为您提供更多详细信息,但这就是为什么我们要参与其中的许多细节,因为我们希望与第一批采用者一起学习,以确保我们能够相应地调整我们的业务。
Chris Couprie
Got it. Okay. And then maybe just a quick follow-up on Lorne's question around the long-term care segment, the strong growth in the quarter. How should we think about the balance of the year on a same property basis?
得到它了。 好的。 然后可能只是对Lorne围绕长期护理部门的问题进行快速跟进,即本季度的强劲增长。 我们应该如何考虑同一财产基础上的年度余额?
大卫培根
Yes. I think we indicated for Q3, I mean the 1% increase we'll see that in Q3, but when the structural funding goes in Ontario for Q4 that essentially puts us at flat. And right now with the Alberta decisions still deferred into the fall now until the new budget comes on the Alberta side. So I anticipate looking at a little bit of a drop off from Q2 there that – those two impacts come in, in the back half of the year, Chris.
是。 我认为我们在第三季度表示,我的意思是我们会在第三季度看到1%的涨幅,但是在第四季度安大略省的结构性融资基本上让我们处于持平状态。 现在,艾伯塔省的决定仍然推迟到现在的秋天,直到新的预算出现在艾伯塔省一侧。 所以我期待从第二季度看到一点点下降 - 这两个影响在今年下半年出现,克里斯。
Chris Couprie
Okay. Thanks very much.
好的。 非常感谢。
大卫培根
Yes.
是。
会议主持员
Thank you. The next question is from Yash Sankpal from Laurentian Bank. Please go ahead. Your line is open.
谢谢。 接下来的问题来自Laurentian Bank的Yash Sankpal。 请继续。 你的线是开放的。
Yashwant Sankpal
Good morning.
早上好。
Michael Guerriere
Hi, Yash.
嗨,Yash。
Yashwant Sankpal
I was just wondering your margins this quarter – home care margins moved from 8% to almost 9% in Q2. Where do you expect that figure to go and say Q3 and Q4?
我本季度想知道你的利润率 - 第二季度家庭护理利润率从8%上升到近9%。 你期望这个数字去哪里说Q3和Q4?
大卫培根
I think just looking out – I think as Michael had indicated, I think our focus is on volume in the short-term in terms of that's the first thing we'll see in the impact of the projects. So from a margin perspective, I think some of that impact will come later.
So we're not expecting a material uptick in margins in the second half of the year from – if you look at kind of the normalized margins that are coming out of this quarter. So there will be some improvement, but I wouldn't be modeling them thinking about a material improvement in the margins.
我认为只是向外看 - 我认为正如迈克尔所说,我认为我们的重点是短期内的数量,这是我们在项目影响中首先看到的。 因此,从边际角度来看,我认为其中一些影响将在稍后发生。
因此,我们预计今年下半年利润率不会出现大幅上涨 - 如果你看一下本季度即将出现的正常化利润率。 因此会有一些改进,但我不会在考虑边缘材料改进的情况下对它们进行建模。
Yashwant Sankpal
Okay. All right. And how long do you think – given what you see now, how long do you think it will take you to have those steady margins? I know I had asked this question last quarter also, but now you have one quarter behind you and you have seen various things. So how long do you think it will take you to have stabilized margins?
好的。 行。 你想多久 - 根据你现在所看到的,你认为你需要多长时间才能获得稳定的利润? 我知道上个季度我也问了这个问题,但现在你有四分之一落后于你,你已经看到了各种各样的事情。 那么您认为持续稳定利润需要多长时间?
大卫培根
Well, I think what you're going to see is we're focused on getting the procure platform and the transformation complete. There will be some districts that move into early 2020. I think that will drive volume towards the end of the year as we've talked about.
But as Michael talked about, there is – it's really an individual branch level type progress that we see in this. So some of those branches that have full compliment of staff that are adapting to the system well will perform better, faster, whereas other ones where we have staffing gaps in there, those could take a little longer.
So I still think you're going to see the margin uptick starting in early part of next year in Q – coming out of Q4 into Q1, and I would hope by the middle of next year, we'll start to see some steady improvement in margins through 2020. The other thing is part of this is as we finish the project, as we talked about earlier. We did ramp up some of our administrative staff and back office staff to help with this.
So as the system gets in and we get used to it and we start to leverage those efficiencies, I mean there will be opportunities there too on the cost side to help with the margin improvement. So I would say first half of next year coming out of Q4 into the next year and into the first half, we'll start to see more regular trending on the margins.
好吧,我认为您将看到的是我们专注于获得采购平台和转型完成。将会有一些地区进入2020年初。我认为这将推动到年底,正如我们所谈到的那样。
但正如迈克尔所谈到的那样 - 它确实是我们在此看到的单个分支级别类型的进展。因此,那些能够完全适应系统并且能够更好地适应系统的那些分支机构中的一些将会表现得更好,更快,而其他那些我们在那里存在人员缺口的分支机构可能需要更长的时间。
所以我仍然认为你会看到Q在明年年初从第四季度到第一季度开始的利润率上升,我希望到明年年中,我们会开始看到一些稳定的改善在我们完成项目的过程中,正如我们之前所讨论的那样,另一件事就是部分。我们确实增加了一些行政人员和后勤人员来帮助解决这个问题。
因此,当系统进入并且我们习惯了它并且我们开始利用这些效率时,我的意思是在成本方面也有机会帮助提高利润率。所以我会说明年上半年从第四季度开始到明年和上半年,我们将开始看到更多的定期趋势。
Yashwant Sankpal
All right. Okay. And then you said something about your staff turnover. Did I hear it correctly that it fell – dropped by one-third?
行。 好的。 然后你说了一下你的员工流动情况。 我是否正确地听到它掉了下来 - 掉了三分之一?
Michael Guerriere
Yes. Our turnover in the Home Care business dropped to one-third where it was in the first six months of 2018. So it dropped by over 60%. So it was a very significant drop. We put a lot of programs in place along with our new system to train and onboard our staff and we've strengthened management.
David referred to the back office augmentation that we made late last year, added a lot of supervisory staff and scheduling staff to support the frontlines. We did that first, and we're now growing into that, expanded back office, and that's where a lot of our margin growth is going to come from because we'll be able to sustain the volume growth that we're planning without expanding the back office staff, because we've already done that. So we'll grow into that infrastructure that we've created and that's where we'll see the margin expansion coming from.
是。 我们在家庭护理业务的营业额下降到2018年前六个月的三分之一。因此它下降了60%以上。 所以这是一个非常显着的下降。 我们制定了许多计划以及我们的新系统来培训和加入我们的员工,我们加强了管理。
大卫提到我们去年年底做的后台扩充,增加了很多监管人员和调度人员来支持前线。 我们首先做到了这一点,现在我们正在发展,扩大后台,这也是我们的利润增长很多的地方,因为我们能够维持我们计划的销量增长而不扩大 后台工作人员,因为我们已经这样做了。 因此,我们将发展成为我们创建的基础设施,而这正是我们将看到利润扩张的来源。
Yashwant Sankpal
But the issue was with the frontline staff, right? You are not getting enough PSWs. I think that was the issue, so I'm just trying to understand what exactly you did with respect to those employees that dropped the turnover so much. Was it the wage increase or the combination?
但问题出在前线员工身上,对吧? 你没有得到足够的PSW。 我认为这就是问题所在,所以我只是想了解你对那些因为这么多而失去营业额的员工做了什么。 是工资增加还是组合?
Michael Guerriere
No. So it was having good support for them. Having people in terms of coaches and supervisors and trainers, so that they felt strongly supported in the work that they were doing. We've put recruiters in every district office who are helping us to recruit local staff. That's helping a great deal. We've got better onboarding and training programs. We've got better IT for them to use as tools for doing their work.
And one of the biggest things that we've done is improved our scheduling with the new system, which allows us to make sure that our staff have full hours. So making sure that somebody has a full slate of work for a particular day is important in terms of determining what their total take-home pay is. So that has helped a lot as well.
不,所以它对他们有很好的支持。 让人们在教练,主管和培训师方面,使他们在他们正在做的工作中得到强有力的支持。 我们将招聘人员安排在每个帮助我们招聘当地员工的地区办事处。 这有很大帮助。 我们有更好的入职和培训计划。 我们有更好的IT用作他们工作的工具。
我们所做的最重要的事情之一就是通过新系统改进我们的日程安排,这使我们能够确保我们的员工有充足的时间。 因此,确定某人在特定日期有一整套工作对于确定他们的实际工资总额来说非常重要。 所以这也有很大的帮助。
Yashwant Sankpal
That's good to know. And then I want to switch to the retirement home portfolio. Given what your competitors are facing right now, where do you think your stabilized occupancy will be by year-end? Are you seeing any supply pressures?
很高兴知道。 然后我想转投退休之家。 鉴于您的竞争对手目前所面临的情况,您认为您的稳定入住率将在年底前在哪里? 您是否看到任何供应压力?
Michael Guerriere
Well, in the markets where we're operating, we're not seeing the same supply pressures that some of the others are seeing. We do have it in some markets, but not others. So overall our occupancy has been trending in the right direction. I think in our stabilized portfolios, I think we're expecting occupancy to stay at or about the level of that now for the remainder of the year. The lease-up will continue to increase of course.
那么,在我们运营的市场中,我们没有看到其他一些人看到的相同供应压力。 我们确实在某些市场拥有它,但在其他市场却没有。 总体而言,我们的入住率一直在朝着正确的方向发展。 我认为在我们稳定的投资组合中,我认为我们预计入住率将保持在或接近今年剩余时间的水平。 租约将继续增加。
Yashwant Sankpal
Sorry, can you repeat the last part?
对不起,你能重复最后一部分吗?
Michael Guerriere
The lease-up properties will continue to increase in [their stabilization], but that's always hard to predict exactly what that's going to happen – what's going to happen there quarter-over-quarter.
租赁房产将继续增加[稳定],但总是很难准确预测将会发生什么 - 将在四分之一的季度发生什么。
Yashwant Sankpal
Right. And just one last question on the transaction costs in the quarter, just wondering why that number was so big relatively? If you could provide some color around that?
对。 关于本季度交易成本的最后一个问题,只是想知道为什么这个数字相对如此之大? 如果你可以提供一些颜色?
大卫培根
Which cost is that, Yash?
Yash的成本是多少?
Yashwant Sankpal
With Sandpiper, the agreement cost?
有了Sandpiper,协议费用是多少?
大卫培根
Yes. I mean those costs are the combination of legal and advisor costs for both us and Sandpiper as part of reaching the agreement with Sandpiper in the quarter. So that's just – I mean it's all professional costs. So by definition those tend to be expensive when you – so…
是。 我的意思是,这些费用是我们和Sandpiper的法律费用和顾问费用的组合,作为本季度与Sandpiper达成协议的一部分。 所以这只是 - 我的意思是所有的专业成本。 所以根据定义,当你这么做时往往会很昂贵 - 所以......
Yashwant Sankpal
So you are assuming Sandpiper's cost as well?
所以你也假设Sandpiper的成本?
大卫培根
Yes. That's customary in those arrangements.
是。 在这些安排中这是习惯做法。
Yashwant Sankpal
Got it. Okay.
得到它了。 好的。
大卫培根
Okay.
好的。
Yashwant Sankpal
That's it for me. Thank you.
这对我来说。 谢谢。
会议主持员
Thank you. The next question is from Chris Couprie from CIBC. Please go ahead. Your line is open. Mr. Couprie, your line is open.
谢谢。 接下来的问题来自CIBC的Chris Couprie。 请继续。 你的线是开放的。 Couprie先生,你的路线是开放的。
Chris Couprie
Sorry, my questions have been answered. Thanks.
对不起,我的问题已经回答了。 谢谢。
会议主持员
Thank you. [Operator Instructions] There are no questions registered at this time. I'm giving the line back over to you Ms. Fountain.
谢谢。 [操作员说明]目前没有注册任何问题。 我正在把这条线路交给你喷泉女士。
吉莲喷泉
Thank you very much, Francis. That concludes our call for today. This presentation is available on our website as are the call-in numbers for an archived recording. Please don't hesitate to give us a call if you have any further questions. Thank you, again everyone for joining us, and have a good afternoon.
非常感谢,弗朗西斯。 这就结束了我们今天的呼吁。 我们的网站上提供了此演示文稿,存档录制的电话号码也是如此。 如果您有任何其他问题,请随时致电我们。 再次感谢大家加入我们,祝大家下午好。
会议主持员
Thank you. The conference has now ended. Please disconnect your line at this time, and we thank you for your participation.
谢谢。 会议现已结束。 请在此时断开您的联系,我们感谢您的参与。
相关问题
OTCPK:EXETF 电话会议
OTCPK:EXETF 财务报告
互联网券商的港股、美股开户教程
如果您对美股 或者 港股也感兴趣, 或者想要了解如何开户, 可以加我wechat: xiaobei060537 , 同时也可以拉您进美股交流群哦。
最后的最后 祝大家都有一个美好的投资生活哦。
大家也可以关注【美股指南】公众号, 即可获得《小白投资美股指南(雪球「岛」系列)》电子书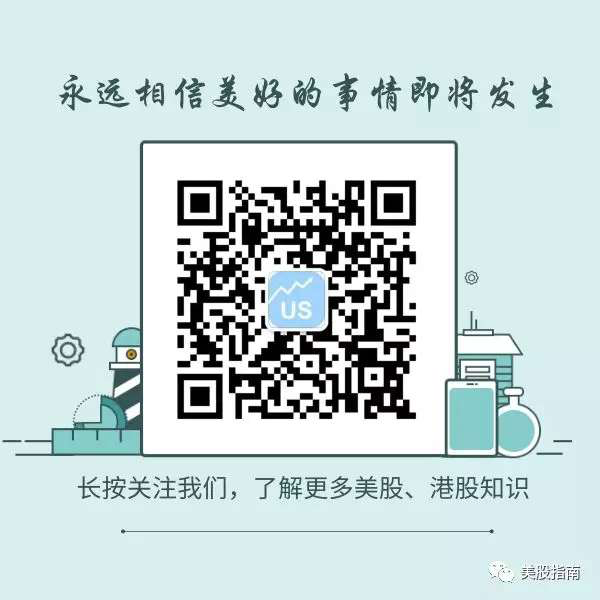 ---
写在最后
美股开户教程, 请查看
港股开户教程, 请查看
美股、港股入金教程, 请查看
美股、港股投资交流群, 请查看
美股、港股开户优惠汇总, 请查看
如何购买OTCPK:EXETF股票
美股、港股付费交流群, 请查看
---
暂无回复。