Evolution Mining Limited (CAHPF) 2019年 第四季度业绩 - 收益电话会议记录
读者寄语: 不管是您想投资美股, 还是想投资港股, 保持好自己的心态是最重要的。特别在美股、港股市场拥有一套成熟的金融市场,市场鼓励长期持有,而不是短期的投机炒作。选择一个好的公司, 耐心的等待, 做时间的朋友。如果您想咨询美股开户、港股开户相关的问题, 或者您对美股、港股感兴趣可以添加微信交流: xiaobei060537
Evolution Mining Limited (OTCPK:CAHPF) Q4 2019 Results Conference Call August 14, 2019 9:00 PM ET
Evolution Mining Limited([OTCPK:CAHPF])2019年第四季度业绩电话会议2019年8月14日美国东部时间晚上9点
公司参与者
Jake Klein - Executive Chairman
Lawrie Conway - Chief Financial Officer
杰克克莱恩 - 执行主席
Lawrie Conway - 首席财务官
电话会议参与者
Michael Slifirski - Credit Suisse
Daniel Morgan - UBS
Reg Spencer - Canaccord
Sophie Spartalis - Bank of America Merrill Lynch
Stuart McKinnon - The West Australian
Michael Slifirski - 瑞士信贷
丹尼尔摩根 - 瑞银集团
Reg Spencer - Canaccord
Sophie Spartalis - 美国银行美林证券
Stuart McKinnon - 西澳大利亚人
杰克克莱因
Thanks, Shaun, and good morning, everyone. Thanks for joining us. We know it's a busy time. I'm going to make some brief introductory comments and then hand over to our CFO and Finance Director, Lawrie Conway, who will provide a thorough overview of today's results. During the call, we'll be referencing the presentation released to the ASX this morning titled 2019 Full Year Financial Results. For those wanting more details, and there's lots of it, please refer to the appendix 4E and annual financial report also released this morning.
Turning to Slide 3 of the presentation. For those of you who have been following us for some time, you'll recognize that the FY '19 results continue to demonstrate the consistent delivery of our vision and strategy. That have not changed since the company was formed in 2011, that is, to become a globally relevant mid-tier gold company that can prosper through the cycle. We believe this is where the best returns are delivered to shareholders.
We have also consistently said that we will return money to shareholders. The exceptional free cash flow generation delivered in FY '19 after investing in capital projects and exploration to grow our business and enabled us to further increase our dividend by 50% to a fully franked dividend of $0.06 per share, totaling AUD108 million. This is our 13th consecutive dividend and also our highest pay and applies our new policy, which we announced today, where we will target a payout of 50% of free cash flow going forward.
You will know that the current spot price is almost $500 an ounce, higher than what we achieved in FY '19, which, if this is sustained, clearly has the potential for materially higher cash generation in the future. Rest assured though we continue to be very focused on maintaining our low-cost base, sustaining and improving our higher margins and banking every additional dollar to ensure that our shareholders benefit from this exceptional Australian dollar gold price environment by returning excess cash in the form of dividends. In many ways, profits and dividends that you see today are the outcome of what we do. And the next two slides in the presentation deck deal with how we do this.
So turning to Slide 4, which details our sustainability principles. No amount of financial success is worth anything if we cannot keep our people safe and demonstrate that we have a sustainable business. At Evolution, we are committed to deliver long-term stakeholder value through safe, low-cost gold production in an environmentally and socially responsible manner. In FY '19, we published an overall sustainability report to improve our transparency in this area, and we will continue to work hard to deliver on this commitment we have made to our stakeholders.
Turning to Slide 5. I want to focus on safety. We do acknowledge the decline in our group safety performance, and all sites have refocused their efforts on embedding behavioral safety initiatives to drive improvement. There have tragically been six deaths in the mining industry in Queensland over the last 12 months. We fully endorse the initiatives and actions the Queensland government and the mining industry are taking to elevate and reset safety in Queensland and across Australia. Last month, at Evolution, we conducted a safety stop across our entire company.
谢谢,肖恩,大家早上好。感谢您加入我们。我们知道这是一个忙碌的时刻。我将做一些简短的介绍性评论,然后交给我们的CFO和财务总监Lawrie Conway,他将提供对今天结果的全面概述。在电话会议期间,我们将参考今天上午发布给ASX的题为2019年全年财务业绩的演讲。对于那些想要了解更多细节的人来说,请参阅今天早上发布的附录4E和年度财务报告。
转到演示文稿的幻灯片3。对于那些关注我们一段时间的人来说,你会认识到19财年的结果将继续证明我们的愿景和战略的持续交付。自公司于2011年成立以来,这一点没有改变,即成为一家全球相关的中型黄金公司,可以在整个周期中繁荣发展。我们相信这是向股东提供最佳回报的地方。
我们也一直表示,我们将把钱还给股东。在投资资本项目和勘探以发展我们的业务后,19财年实现了卓越的自由现金流量生成,使我们能够将股息进一步增加50%,达到每股0.06美元的完全免税股息,总额达1.08亿澳元。这是我们连续第13次分红,也是我们的最高薪酬,并适用我们今天宣布的新政策,我们将在此基础上支付50%的自由现金流量。
你会知道目前的现货价格几乎是每盎司500美元,高于我们在19财年实现的价格,如果这个数字持续下去,显然有可能在未来实现更高的现金产生。请放心,尽管我们仍然非常注重维持低成本基础,维持和提高我们的更高利润并每增加一美元,以确保我们的股东从这种特殊的澳元黄金价格环境中获益,并以分红。在许多方面,您今天看到的利润和红利是我们所做的结果。演示文稿中的下两张幻灯片涉及我们如何做到这一点。
转到幻灯片4,详细介绍了我们的可持续发展原则。如果我们不能保证员工安全并证明我们拥有可持续发展的业务,那么任何财务上的成功都不值得。在Evolution,我们致力于通过安全,低成本的黄金生产,以对环境和社会负责的方式提供长期利益相关者价值。在19财年,我们发布了一份总体可持续发展报告,以提高我们在这一领域的透明度,我们将继续努力履行我们对利益相关方的承诺。
转到幻灯片5.我想专注于安全。我们确实承认我们的集团安全绩效下降,并且所有网站都重新调整了他们的工作重点,即嵌入行为安全计划以推动改进。在过去的12个月里,昆士兰州的采矿业竟然造成6人死亡。我们完全支持昆士兰州政府和采矿业为提升和重置昆士兰州和整个澳大利亚的安全所采取的举措和行动。上个月,在Evolution,我们在整个公司进行了安全停留。
Before handing over to Lawrie, I want to make one final comment. Our ability to deliver these results come from our people and our unique culture we have at Evolution. One in which we strive to ensure that every one of our employees feels respected, recognized and empowered to do their job well. I want to thank each and every one of our employees and contractors who contributed to another successful year, and I look forward to an even better one over the coming 12 months.
With that, I'll hand over to Lawrie.
在交给Lawrie之前,我想做一个最终评论。 我们提供这些成果的能力来自我们的员工以及我们在Evolution的独特文化。 我们努力确保每一位员工都能得到尊重,认可并有能力做好自己的工作。 我要感谢我们的每一位员工和承包商,他们为另一个成功的一年做出了贡献,我期待着在未来12个月里更好的一个。
有了这个,我会交给Lawrie。
Lawrie Conway
Thank you, Jake, and good morning, everyone. It's a pleasure to be able to present the financial results for 2019. I'm probably not as happy as you are, Jake, since you're celebrating your birthday today, which as you shared with some celebrities such as Joe Jonas and Ben Affleck or more of last year's companies such as Melinda Gates and Napoleon. On behalf of Evolution, have a happy birthday.
The highlights on Slide 6 show the key financial metrics for the 2019 financial year. I will touch on a couple of these items before going into more detail as we move through the presentation. Our profit before tax was just under $315 million, which was down 7% on FY '18, with the main drivers being lower by-product metal revenue, higher operating costs, partially offset by higher gold revenue.
The underlying profit after tax of $218 million was 13% lower than FY '18, and this was impacted by having a deferred tax asset benefit, which reduced our tax expense in FY '18. Having said that, the cash profit or EBITDA was a very healthy $730 million, and our EBITDA margin was 48%. Cash flow on all levels was very strong with a group cash flow of approximately $292 million. The real highlight though, as mentioned by Jake, is that we have updated our dividend policy to a percentage of cash flow. This has resulted in a 50% increase in our final dividend to $0.06 per share fully franked and delivers on our commitment to return excess cash to shareholders.
Turning to Slide 7, which shows the movement in the underlying profit. While our profit was lower than last year, the fundamentals of the business remains strong, and as we will see in the next few slides, the cash generation and returns from the assets more than offset the lower accounting profit. The main causes to the change in profit include lower copper and silver prices and volumes reduced profit by $25 million, but this was fully offset by higher gold revenue of $32 million.
Operating costs increased $43 million, with the majority of this being the impact of completing the White Foil cutback in FY '18, such that approximately $28 million of mining costs flowed through the operating expense as opposed to being capitalized. This did not negatively impact on our cash flow. The balance of the operating cost difference was due to input costs and activities, which I will cover on the next slide.
Utilization of ore stockpiles at Mt Rawdon during the year resulted in a $29 million year-on-year delta, which was partially offset by increases in inventory at other sites. The net impact was a noncash inventory charge of nearly $22 million. A benefit of the increase of our reserves from our 2018 resource and reserve statement is that we are now depreciating our asset base over a greater number of ounces, which improved our profit by $34 million.
On Slide 8, we have our cost drivers. As we have said to the market previously, we saw the bottom of the cost cycle about 12 to 18 months ago, and we continue to drive productivity and efficiencies across the business to mitigate these cost pressures. Additionally, we've been able to realize cost reductions during the year from contract negotiations for a very good work from our supply teams, with savings ranging from 3% to 10%.
谢谢,杰克,大家早上好。很高兴能够提供2019年的财务结果。我可能不会像你一样快乐,杰克,因为你今天正在庆祝你的生日,正如你与乔·乔纳斯和本·阿弗莱克等名人分享的那样。或者更多去年的公司,如梅琳达盖茨和拿破仑。代表Evolution,祝你生日快乐。
幻灯片6的亮点显示了2019财年的主要财务指标。在详细介绍演示文稿之前,我将介绍其中的几个项目。我们的税前利润略低于3.15亿美元,在18财年下降了7%,主要驱动因素是副产品金属收入下降,运营成本上升,部分被黄金收入增加所抵消。
2.18亿美元的基本税后利润比18财年低13%,这受到了递延税收资产收益的影响,从而减少了我们在18财年的税收支出。话虽如此,现金利润或EBITDA非常健康,为7.3亿美元,我们的EBITDA利润率为48%。各级现金流量非常强劲,集团现金流约为2.92亿美元。然而,正如杰克所提到的,真正的亮点是我们已将股息政策更新为现金流量的百分比。这导致我们的末期股息增加50%至每股0.06美元,并且履行了我们向股东返还多余现金的承诺。
转到幻灯片7,它显示了潜在利润的变动。虽然我们的利润低于去年,但业务的基本面依然强劲,正如我们将在接下来的几张幻灯片中看到的那样,资产的现金产生和回报抵消了较低的会计利润。利润变化的主要原因包括铜和白银价格下跌以及产量减少2500万美元,但黄金收入增加了3200万美元。
运营成本增加了4300万美元,其中大部分是18财年完成白箔削减的影响,因此大约2800万美元的采矿成本流经营业费用而不是资本化。这对我们的现金流没有负面影响。运营成本差异的平衡是由于投入成本和活动,我将在下一张幻灯片中介绍。
年内在Mt Rawdon矿石库存的使用导致了2900万美元的同比增长,这部分被其他地点的库存增加所抵消。净影响是非现金库存费用接近2200万美元。从我们2018年的资源和储备声明中增加储备的好处是,我们现在正在将我们的资产基础贬值超过更多的盎司,这使我们的利润增加了3400万美元。
在幻灯片8中,我们有成本驱动因素。正如我们之前对市场所说,我们在12到18个月前看到了成本周期的底部,我们继续提高整个业务的生产率和效率,以减轻这些成本压力。此外,我们已经能够在合同谈判期间实现成本降低,从而为我们的供应团队提供了非常好的工作,节省了3%到10%。
Our top seven cost categories comprise around 80% of our cost base, and this is the area which receives the most attention. Specifically, we saw our labor cost increase by approximately 3%, and we expect them to move up by between 3.5% and 4.5% during the current financial year. Our remuneration strategy remains focused on rewarding our employees via variable at-risk components.
Our power costs were up $7.5 million in the year. However, the majority of this was at Cowal as their new contract took effect from January 2018, and therefore, the new prices were borne for a full year in FY '19 as opposed to a half year in FY '18. We expect no material movement in power prices as we have fixed prices through until January 2021. The chart on the bottom right shows the cash flow sensitivities with metal prices, grade and recovery, having the biggest impacts.
Moving to Slide 9. Our group EBITDA margin for the year was 48%, which is below the 53% we achieved last year. The drivers to this reduction are the operating revenue and cost items explained earlier. This is still a very healthy margin, and we have averaged 50% over the last 3 years. The critical thing for us as a business is to capture the benefits available from the current higher spot gold prices. This remains a priority. Site by site, good margins are being delivered. Importantly, our longest life assets are generating the biggest margins while we have a good contribution mix and 60% of our EBITDA comes from assets with eight plus years of mine life.
Turning to Slide 10, and to me, one of the more important slides, cash flow. We have a suite of assets which consistently generate strong cash flow. In FY '19, we generated over $770 million of operating cash flow. And after investing $274 million, we delivered around $500 million of net mine cash flow. All sites were cash positive for the year. This strong cash flow is not being generated at elevated gold prices. It is being generated for a sustained period. Over the last five years of assets acquired during that period, a total of over $3 billion of operating cash flow and $2 billion of net mine cash flow has been generated. Again, all sites were cash flow positive for every year in that period.
This cash flow has generated an average achieved gold price of $1,640 per ounce, with an annual achieved price ranging from $1,490 per ounce to $7,860 per ounce. With the gold price being materially above these achieved prices, there is considerable upside to the cash generation capacity of the business. A key to the business is the requirement for the assets to repay invested capital and acquisition costs. We now have two sites fully repaid while others are well on their way. A demonstration of our strategy is the rapid payback we are seeing from Cowal and Ernest Henry.
Moving to Slide 11. As was highlighted on the previous slide, our mines are consistently generating strong cash flow and self-funding their capital requirements. Delivering high rates of returns has been the critical component to our business. This chart shows the returns that each of the assets have generated under our ownership. Average returns ranged between 12% to 23%. And in FY '19, the range achieved was 10% to 27%. A real standout is how we've been able to turn Cowal into a cornerstone Tier 1 asset over the last few years.
我们的七大成本类别占我们成本基数的80%左右,这是受到最多关注的领域。具体而言,我们看到我们的劳动力成本增加了约3%,我们预计它们会在本财政年度上升3.5%至4.5%。我们的薪酬策略仍然专注于通过可变风险组件奖励员工。
我们今年的电力成本增加了750万美元。然而,其中大部分是在Cowal,因为他们的新合同从2018年1月开始生效,因此,新的价格在19财年全年承担,而不是18财年的半年。我们预计电价不会出现实质性变动,因为我们有固定价格直到2021年1月。右下图显示了金属价格,品位和复苏的现金流敏感度,影响最大。
转向第9步。我们的年度集团EBITDA利润率为48%,低于我们去年实现的53%。减少的驱动因素是前面解释的营业收入和成本项目。这仍然是一个非常健康的利润,我们在过去3年中平均为50%。对我们而言,作为一家企业,至关重要的是从当前较高的现货黄金价格中获取可获得的利益。这仍然是优先事项。按站点分类,正在交付良好的利润。重要的是,我们最长寿的资产产生了最大的利润,而我们有很好的贡献组合,我们的EBITDA的60%来自拥有8年以上矿山生命的资产。
转到幻灯片10,对我来说,一个更重要的幻灯片,现金流。我们有一套资产可以持续产生强劲的现金流。在19财年,我们产生了超过7.7亿美元的经营现金流。投资2.74亿美元后,我们提供了约5亿美元的净矿山现金流。今年所有网站都是现金积极的。黄金价格上涨并未产生强劲的现金流。它正在持续生成。在此期间获得的资产过去五年中,总共产生了超过30亿美元的经营现金流和20亿美元的净矿现金流。同样,在此期间,所有网站的每年现金流量均为正值。
这一现金流产生的平均金价为每盎司1,640美元,年度实现价格为每盎司1,490美元至每盎司7,860美元。由于黄金价格大大高于这些实现的价格,因此该业务的现金产生能力有相当大的上升空间。业务的关键是要求资产偿还投资资本和购置成本。我们现在已经完全偿还了两个站点,而其他站点正在顺利运行。我们的策略的一个示范是我们从考瓦尔和欧内斯特亨利看到的快速回报。
转向幻灯片11.正如上一张幻灯片所强调的那样,我们的矿场始终如一地产生强劲的现金流并自筹资金。提供高回报率是我们业务的关键组成部分。此图表显示了每个资产在我们所有权下生成的回报。平均回报率介于12%至23%之间。在19财年,实现的范围是10%到27%。真正的佼佼者是我们如何在过去几年中将Cowal变成基石一级资产。
Looking at Slide 12 and our investment in discovery. We have established a team and increased investment to build up the production pipeline so as to extend mine life and grow production rates. We increased our discovery spend by 65% in FY '19 to $52 million and plan to spend $80 million to $105 million in FY '20, including $20 million to $25 million on the underground Dalwhinnie in Cowal. The benefits of this program are coming through in that we have extended our reserve life to around 10 years and increased our reserves per share by 42% in the last five years.
On to Slide 13 and dividends. This is the most pleasing outcome for the business for the year. We've repaid $910 million of debt over the last five years, which funded our business growth and move to a net cash position during the year. We committed to shareholders that we would not build up large amounts of excess cash on the balance sheet.
At the end of the financial year, we reviewed our financial position and outlook based on our latest life of mine plant. This showed us that our net cash position will continue to grow as all assets are paying their way. Therefore, we changed our policy to be based on group cash flow before servicing debt and any M&A activities. We are targeting a 50% payout rate but remain flexible depending on the business needs.
The overriding commitment though remains to return excess funds to our shareholders. We've applied this new policy to our final dividend for FY '19 with a $0.06 fully franked dividend declared. This is a 50% increase over our FY '18 final dividend and equates to a payout rate of around 55% of cash flow. The final dividend brings the total amount returned to shareholders to $160 million for the year and $459 million over our last 13 consecutive dividends.
Turning to Slide 14. In conclusion, we have a business, which has generated significant levels of cash at prices well below the current spot price and ultimately will deliver superior financial returns to our shareholders. This is from having a clear and consistent strategy and the right financial discipline to support this strategy.
This is being delivered via a healthy production mix from a portfolio of assets, which are: global-leading, low-cost and high margin assets; converting this high-margin into strong cash flows at a mine and group level; managing the balance sheet to have adequate cash and liquidity; creating value through total shareholder returns with more than 550% increase over the last 5 years and delivering on our commitment to return excess cash to shareholders with the new dividend policy.
Finally, before turning over to questions, I'd reiterate what Jake mentioned earlier by expressing my thanks to the finance team for the work that they have done to complete the financial statements and release the results we have today. Thank you for your time, and Shaun, please open the line for questions.
看看Slide 12和我们对发现的投资。我们已经建立了一个团队,并增加了投资,以建立生产管道,以延长矿山寿命和提高生产率。我们在2009财年将发现支出增加了65%,达到5200万美元,计划在20财年花费8000万美元到1.05亿美元,其中包括2000亿美元到2500万美元的Cowal地下Dalwhinnie。该计划的好处在于,我们将储备寿命延长至10年左右,并在过去五年中将每股储备增加了42%。
在幻灯片13和股息。这是该年度业务最令人满意的结果。我们在过去五年中偿还了9.1亿美元的债务,这为我们的业务增长提供了资金,并在年内转为净现金头寸。我们向股东承诺,我们不会在资产负债表上积累大量的超额现金。
在本财政年度结束时,我们根据我们最新的矿山生活情况审查了我们的财务状况和前景。这向我们表明,随着所有资产的支付,我们的净现金头寸将继续增长。因此,在偿还债务和任何并购活动之前,我们将政策改为以集团现金流为基础。我们的目标是支付50%的费用,但根据业务需求保持灵活性。
尽管如此,最重要的承诺仍然是将多余的资金返还给我们的股东。我们已将这项新政策应用于19财年的末期股息,并宣布已支付0.06美元的全额股息。这比我们的18财年末期股息增加了50%,相当于现金流量的55%左右的支付率。末期股息使本年度归还股东的总金额为1.6亿美元,而我们过去连续13年的股息则为4.59亿美元。
转向幻灯片14.总之,我们有一项业务,以远低于当前现货价格的价格产生了大量现金,最终将为我们的股东带来卓越的财务回报。这是因为有一个清晰一致的战略和正确的财务纪律来支持这一战略。
这是通过来自资产组合的健康生产组合来实现的,这些资产组合包括:全球领先的低成本和高利润资产;将这一高利润率转化为矿山和集团层面的强劲现金流;管理资产负债表以获得充足的现金和流动资金;通过股东总回报创造价值,在过去5年中增加了550%以上,履行了我们的承诺,即通过新的股息政策将多余的现金返还给股东。
最后,在回答问题之前,我要重申Jake先前提到的内容,感谢财务团队完成财务报表并发布我们今天的业绩所做的工作。谢谢你的时间,肖恩,请打开问题。
问答环节
[Operator instructions] Your first question comes from the line of Michael Slifirski from [Technical Difficulty].
[操作员说明]您的第一个问题来自[技术难度]中的Michael Slifirski。
Michael Slifirski
Three quick ones from me, if I may, please. First of all, with respect to sort of exploration and the allocation across the sites, Rawdon has been very little. I guess that reflects the lack of obvious opportunity. We sort of talked before about gold price sensitivity and other cutback at Rawdon, but do you have sufficient delineation of what's beneath the current life of mine pit if there was a decision to use a higher gold price to perhaps consider an extension there?
如果可以的话,请三个来自我的快速请 首先,关于各种勘探和各地点的分配,罗顿一直很少。 我想这反映出缺乏明显的机会。 我们之前谈过黄金价格敏感度以及罗顿的其他削减,但是如果有人决定使用更高的金价来考虑延期那么,你是否已经充分描述了矿井当前生活的不足之处?
Lawrie Conway
Thanks, Michael. The answer there is yes. What we've committed to at the moment is over the next six months, the team at Rawdon are looking at what would be a price required to potentially bring in a stage five at the pit. So as they work through that, we'll then have a look at it. And if the prices that we're currently seeing in the market support that, then obviously we look at whether we lock away some hedging to bring that through into production.
谢谢,迈克尔。 答案是肯定的。 我们现在承诺的是在接下来的六个月里,罗顿的团队正在研究可能会在第五阶段进入第五阶段所需的价格。 因此,当他们完成这项工作时,我们将对其进行研究。 如果我们目前在市场上看到的价格支持这一点,那么显然我们会看看是否会锁定一些对冲以将其带入生产。
Michael Slifirski
Secondly, with respect to -- I understand where I think in the past, you've talked about a commitment, I think, it was December quarter to start exploration from your JV partner. Nothing in the budget for exploration. Is that captured within the corporate line? Or could that be an increment to what you're forecasting for exploration in? So what sort of quantum?
其次,关于 - 我理解我过去的想法,你已经谈到了一个承诺,我认为,从你的合资伙伴那里开始探索是十二季度。 勘探预算中没有任何内容。 这是在公司范围内捕获的吗? 或者这可能是你预测探索的增量? 那么什么样的量子?
杰克克莱因
Yes. Michael, with regards to that, it's being picked up in the res def's guidance for Ernest Henry, which we've got our share to be $2 million to $3 million this year. We had the joint venture meeting 10 days ago, which confirmed that the program is still on track to be completed in the last quarter of this calendar year.
是。 迈克尔,关于这一点,它正在被欧德内斯亨利的res def指导中获得,我们今年的份额为200万美元到300万美元。 我们在10天前举行了合资会议,确认该计划仍有望在本日历年的最后一个季度完成。
Michael Slifirski
The cost pressure you talked about, like the -- is that sort of equal across three-- all sites? Or is there any sort of geographic dispersal between where there might be more cost pressure and less cost pressure?
你谈到的成本压力,比如三个 - 所有网站都是平等的? 或者,在可能存在更多成本压力和更低成本压力的地方之间是否存在任何地理分散?
杰克克莱因
Certainly, what we're seeing in terms of cost pressure, different across the sites. The labor is the one that you would see the most difference in that residential versus fly in fly out sites. And also, where you sit with mine life -- so I mean at the moment, Mungari has probably had the highest turnover in the last 12 months versus, say, Cowal as we've been expanding and increasing mine life. We've been able to attract them and have less of a turnover there. And then you look at, say, Cracow that fly in fly out from Brisbane and the Sunshine Coast, it's a little bit more stable.
So that's probably the one that has the differing across each of the sites versus other costs such as power and consumables and the like. It really depends on how much they're using and where we're able to source those from. And as I said, so the power of all those sites, except for Mt Carlton, which is on the gazetted rate have their prices fixed until the end of next calendar year.
当然,我们所看到的成本压力,不同的网站。 劳动力是你在飞行场地中看到与住宅相比最大的差异。 而且,你和我的生活坐在一起 - 所以我的意思是,目前,Mungari在过去的12个月里可能拥有最高的营业额,而Cowal因为我们一直在扩大和增加矿山生活。 我们已经能够吸引他们并在那里减少营业额。 然后你看看,克拉科夫从布里斯班和阳光海岸飞出来,它更稳定一点。
因此,这可能是每个站点之间存在差异的因素,而不是其他成本,例如电源和耗材等。 这实际上取决于他们使用了多少以及我们从哪里采购。 正如我所说的那样,所有这些网站的权力,除了卡尔顿山,这是在宪报刊登率,其价格固定到下一个日历年年底。
Michael Slifirski
Taking one last one, and that's with respect to the confirmation of KCGM is for sale again.
for sale again. Are there any attributes of that opportunity that would fit attributes you'd be looking for?
拿出最后一个,这与KCGM的确认有关再次出售。
再次出售。 这个机会的任何属性是否适合您正在寻找的属性?
杰克克莱因
Michael, I'm reluctant to comment on specific opportunities, other than to keep saying what we have been saying for some time. We'll look at anything and any assets and any opportunities that improve the quality of our portfolio and make our business stronger and is accretive to our shareholders. That's, I suppose, what I'd say in regard to that, any opportunities that arise.
We have a team of business developments stewards and leaders who are match fit and looking at lots of things, but we are going to be absolutely patient to look for the right thing. I'd say, it's similar and similarly consistent with what Lawrie spoke about Rawdon, and we will look at any opportunities that provide growth and strengthening the business and is accretive to shareholders provided that meets the returns that we need and we believe is appropriate. Otherwise, as we've always said, we're better off getting it back to shareholders.
迈克尔,我不愿意评论具体的机会,除了继续说我们已经说了一段时间。 我们将关注任何事物,任何资产和机会,以提高我们的投资组合的质量,使我们的业务更加强大,并为我们的股东带来增值。 我想,那就是我所说的,任何出现的机会。
我们拥有一支业务发展的管理团队和领导者,他们很适合并且关注很多事情,但我们将非常耐心地寻找正确的事情。 我会说,它与Lawrie谈论Rawdon的内容类似且类似,我们会考虑任何提供增长和加强业务的机会,并且只要满足我们需要的回报并且我们认为合适,我们就会为股东增值。 否则,正如我们一直所说的那样,我们最好还是把它还给股东。
会议主持员
Your next question comes from the line of Daniel Morgan from UBS.
你的下一个问题来自瑞银的丹尼尔摩根。
丹尼尔摩根
So obviously, the dividend policy has changed. That's big news today that's been released. Just wondering how that works in a couple of years' time if you are looking at making acquisitions if and when they become available. But it might be a difficult opportunity to make accretive acquisitions with gold prices high, asset value's high. Just wondering what it would look like in a little while if you weren't able to make an accretive acquisition and cash has built on the balance sheet. How would you think about returning that to shareholders?
显然,股息政策已发生变化。 这是今天发布的重大新闻。 只是想知道如果你想要在他们可用的情况下进行收购,那么在几年后它是如何运作的。 但这可能是一个艰难的机会,以黄金价格高,资产价值高的方式进行增值收购。 只是想知道如果你不能进行增值收购会在一段时间内看起来像什么,并且现金已建立在资产负债表上。 您如何考虑将其归还给股东?
杰克克莱因
Yes. Thanks, Dan. The policy that we've put in place looks at our free cash flow and the outlook for cash requirements. I mean in that scenario, in a couple of years' time, if something hasn't come up, and we haven't acquired it, I mean we stay committed to returning excess cash to our shareholders.
If something does come up as we've demonstrated in the past, we'll use a mix of finding ways for those acquisitions being debt, equity and then existing cash, which then, may or may not impact on the dividend. But I think what we've demonstrated with 13 consecutive dividends even through a period of a lot of acquisitions, we'd be able to stay true to that.
是。 谢谢,丹。 我们制定的政策着眼于我们的自由现金流和现金需求前景。 我的意思是在那种情况下,在几年的时间里,如果事情没有出现,而我们还没有获得,我的意思是我们会继续致力于将多余的现金返还给我们的股东。
如果我们过去已经证明了某些事情,我们将使用各种方法来寻找这些收购的方式,即债务,股权和现有现金,然后可能会或可能不会对股息产生影响。 但我认为,即使通过大量收购,我们已连续13次分红,但我们能够坚持这一点。
丹尼尔摩根
Sure. A follow-up question on the cost that you're just talking about with labor being one of the pressures. And you mentioned that you have focused on the variable component. I'm just curious if you can elaborate how are the employees of Evolution remunerate on variable? Like what targets? Is it KPIs? If you could just expand on what drives that variable component and how that leads to performance.
当然。 关于您正在谈论的与劳动力成本相关的成本的后续问题。 你提到你专注于变量组件。 我很好奇你是否可以详细说明Evolution的员工如何对变量进行报酬? 喜欢什么目标? 是关键绩效指标吗? 如果您可以扩展驱动该变量组件的方式以及它如何导致性能。
Lawrie Conway
Yes. So we have, across the entire organization a remuneration structure, which consists of a total fixed component and then a variable component depending on the level of the organization. So at the entry level, we've got what we have is a quarterly performance, bonus scheme, which is paid, obviously, on the performance each quarter, and it is specific to the actual asset. And there's a range of safety, production costs and other measures that must be met for those to be achieved and to be paid. And so therefore, it's linking to the focus of those people to their outputs, which is in the quarterly section.
And then from supervisors through to, obviously, Jake, it's under a short-term incentive scheme, which is this cash gain as a percentage of their fixed remuneration, which is reviewed and approved by the Board on an annual basis. And then the third component is a long-term incentive scheme, which are performance rights. Again, last year, we actually took it down one more level in the organization to supervisor and technical experts right through to Jake, where a percentage of your fixed remuneration are entitled to performance rights that would then be tested over a three year period and then vested based on shareholder returns, growth in profit and growth in reserves per share.
是。因此,我们在整个组织中都有一个薪酬结构,它由一个完全固定的组件组成,然后根据组织的级别组成一个可变组件。因此,在入门级,我们得到的是季度业绩奖金计划,显然是每个季度的绩效,特定于实际资产。并且有一系列安全,生产成本和其他必须满足的措施才能实现和支付。因此,它将这些人的焦点与他们的产出联系起来,即季度部分。
然后从监管者到杰克,显然,这是一个短期激励计划,即这笔现金收益占其固定薪酬的百分比,由董事会每年审核和批准。然后第三部分是长期激励计划,即绩效权利。同样,去年,我们实际上将组织中的一个级别降级为主管和技术专家直到杰克,其中一定比例的固定薪酬有权获得履约权,然后在三年内进行测试,然后归属于股东回报,利润增长和每股储备增长。
杰克克莱因
And Daniel, just to add to that, I just want to reiterate that it's a variable component we feel is working to the point that the group component this year in FY '19 was, in fact, lower than FY '18, and that's partly related to the safety performance. So we had specific targets and partly related to financial performance.
而丹尼尔,只是为了补充一点,我只想重申,这是一个可变的组成部分,我们觉得这个组成部分在今年的19财年实际上低于18财年,这部分是 与安全性能有关。 因此,我们有具体的目标,部分与财务业绩有关。
会议主持员
Your next question comes from the line of Brad Ranford from [indiscernible].
你的下一个问题来自[音频不清晰]的Brad Ranford。
Reg Spencer
I think you meant from Reg Spencer from Canaccord. Just a quick question from me on your hedging policy. I know you've commented on this in the past, Jake, but at what gold price might Evolution be tended to lock in a higher volume of hedging or higher amount of hedging?
我想你的意思是来自Canaccord的Reg Spencer。 关于您的对冲政策,我只是一个简单的问题。 我知道你过去曾对此发表过评论,杰克,但是金价可能会在什么样的黄金价格中锁定更多的套期保值或更高的套期保值?
杰克克莱因
We've, in the past, only used hedging really to protect capital programs that need a certain gold price and Lawrie alluded to a potential at Rawdon for, as an example, to meet our hurdles for return. We've got between 13% and 15% of our production hedged for the next three years, four years, and we're not intending to put in place any additional hedging other than with respect to specific capital programs that may -- maybe considered in the future. But at this point in time, we are not intending to lock in any more hedging.
过去,我们只是真正使用套期保值来保护需要一定金价的资本计划,而Lawrie提到了Rawdon的潜力,例如,我们可以满足我们的回报障碍。 在未来三年,四年内,我们对我们的生产进行套期保值的比例为13%至15%,除了可能考虑的特定资本计划之外,我们不打算实施任何额外的套期保值。 在将来。 但就目前而言,我们并不打算再锁定任何对冲。
会议主持员
Your next question comes from the line of Sophie Spartalis from Lynch.
你的下一个问题来自Lynch的Sophie Spartalis。
Sophie Spartalis
Just a quick follow-up in terms of the M&A piece. You talk about Evolution going to be a mid-cap global company. Can you just maybe refresh us in your thinking in regards to the environment over in North America at the moment? In terms of value, you said that the M&A team internally is match fit ready. So obviously, they've been over there looking at some things.
只需快速跟进并购部分。 你谈到Evolution将成为一家中型全球公司。 您现在可以简单介绍一下您对北美环境的看法吗? 就价值而言,您说内部的并购团队已准备就绪。 显然,他们一直在那里看着一些东西。
杰克克莱因
Thanks, Sophie. Yes, we have looked at a number of things. Globally relevant mid-tier is the space which we think has delivered the best returns to shareholders. We think we're in that space. We don't think we're as good as we can be. We have a number of initiatives, which relate to internal growth. We've just had 3 days of board meetings and committee meetings that related, where we discussed some of the things that are happening with respect to exploration, the earlier-stage opportunities, which we're looking at, the innovation and transformation things that we're looking at, which range right across the business from all sorting, to better usage and improvements of higher usage and that type of thing. So we see a lot of opportunity internally. And I think that, that organic growth shouldn't be underestimated. Cowal, clearly, from an exploration perspective is proving to be a world-class asset.
Looking at corporate opportunities. The market at the moment seems hard to find things that would meet our criteria on the accretion side. That's not to say that they're not available. But I think in this sector, patience is rewarded. You really don't want to be overpaying and confronting an impairment in a couple of years if we, in this environment where the gold price keeps going up. So we're going to remain disciplined. We're going to remain focused. We've consistently said if we can't find ways to spend our shareholders' money on their behalf, we'll give it back to them. And this dividend and the dividend policy going forward is a reflection of that.
谢谢,索菲。是的,我们已经看了很多事情。全球相关的中间层是我们认为为股东带来最佳回报的空间。我们认为我们在那个领域。我们认为我们并不像我们一样好。我们有许多与内部增长相关的举措。我们刚刚举行了为期3天的董事会会议和委员会会议,在那里我们讨论了一些与勘探有关的事情,我们正在研究的早期阶段的机会,以及那些创新和转型的事情。我们正在研究,从整个业务的整个范围,到更高的使用率和更高的使用率和类型的东西。所以我们在内部看到了很多机会。我认为,不应低估有机增长。从探索的角度来看,Cowal显然是世界级的资产。
看企业机会。目前的市场似乎很难找到符合我们吸积方面标准的东西。这并不是说它们不可用。但我认为在这个领域,耐心会得到回报。如果我们在黄金价格持续上涨的环境中,你真的不想过多支付和面对减值。所以我们要保持纪律。我们将继续专注。我们一直在说,如果我们找不到代表他们支付股东资金的方法,我们会把它还给他们。而这种红利和未来的股息政策反映了这一点。
Sophie Spartalis
And I guess, we all always focus on acquisitions. What about divestments? Obviously, you've got sort of short life, relatively high cost assets in the portfolio. Divestments can also increase the quality of the portfolio. Do you see that this is the right time to potentially look at that avenue?
我想,我们都一直专注于收购。 撤资怎么办? 显然,你的投资组合中有一些短期,成本相对较高的资产。 撤资还可以提高投资组合的质量。 你是否认为现在正好看一下这条大道?
杰克克莱因
Yes, that's a good question. I mean, we've shown our willingness to do that in the past. We've divested both Edna May and Pajingo. We currently have 6 assets, 5 of them operations and their economic interest. We continually look at our portfolio. But at this point in time, we have no intention to divest of any of our assets.
是的,这是一个很好的问题。 我的意思是,我们已表明过去愿意这样做。 我们已经剥离了Edna May和Pajingo。 我们目前拥有6项资产,其中5项业务及其经济利益。 我们不断关注我们的产品组合。 但就目前而言,我们无意剥离任何资产。
Sophie Spartalis
And then just a quick follow-up, if I can. Just in terms of you talked around the innovation and potential transformation of looking internally, I guess, the industry could've classified that as physical innovation. Can you just maybe give a sense of what degree or what potential savings you can get by looking at these initiatives? And over what time frame you think you could realize them? And are we talking sort of 10% over the next two to three years? Is that the kind of quantum that we should be thinking about?
如果可以的话,只需快速跟进。 就你们所谈到的内部创新和潜在转型而言,我想,该行业可能将其归类为物理创新。 您是否可以通过查看这些计划来了解您可以获得多大程度或可节省的成本? 在你认为你可以实现它们的时间范围内? 在接下来的两到三年里,我们会谈论10%吗? 这是我们应该考虑的那种量子吗?
杰克克莱因
It's difficult to quantify them. But I think they will be quite disruptive to the sector, and I know a lot of companies are working on it. But Bob and his team have really been focused on it over the past couple of years. Things like ore sorting do have the potential to be quite disruptive and transformational.
Glycine usage could reduce cyanide consumption quite materially. Now these things are in the test phase. They've been tested in labs. They've been tested on our ore, and there are positive signs. So there are opportunities. And we're using data much more efficiently to track the usage on the site visit to Mungari last week when we took analysts and investors down.
Our mill manager there was passionately talking about opportunities to reduce crusher liner usage and extend the time between shutdowns and increase throughput between -- up to 20%. So it's not done yet, but there are plenty of plans in place and people working hard at delivering those types of efficiencies.
很难量化它们。 但我认为它们将对该行业造成很大的破坏,我知道很多公司都在努力。 但鲍勃和他的团队在过去几年里一直专注于此。 像矿石分选这样的东西确实有可能具有破坏性和变革性。
甘氨酸的使用可以大大减少氰化物的消耗。 现在这些东西都处于测试阶段。 他们已经在实验室进行过测试。 他们已经在我们的矿石上进行了测试,并且有积极的迹象。 所以有机会。 我们上周采访分析师和投资者时,我们更有效地使用数据来跟踪对Mungari网站访问的使用情况。
我们的工厂经理热情地谈论减少破碎机衬管使用的机会,并延长停机之间的时间并提高吞吐量 - 高达20%。 所以它还没有完成,但是有很多计划,人们正在努力提供这些类型的效率。
Sophie Spartalis
So in terms of FY '20, it seems as though the cost pressures are likely to offset or basically will be more -- you might be able to offset it with those initiatives in the very near term. It's more of a sort of two to three year outlook?
因此,从20财年的情况来看,似乎成本压力可能会抵消或基本上会更多 - 您可以在短期内用这些举措抵消它。 这更像是一种两到三年的前景?
杰克克莱因
Well, our guidance is for AUD 890 to AUD 940 an ounce and our costs in the last year were AUD 924. So we think we will be able to largely offset those cost pressures.
好吧,我们的指引是890澳元到940澳元/盎司,我们去年的成本是924澳元。因此我们认为我们将能够在很大程度上抵消这些成本压力。
会议主持员
Your next question comes from the line of Nick Evans from Australia.
您的下一个问题来自澳大利亚的Nick Evans系列。
尼克埃文斯
Just want to -- just talk through the -- a little bit more color on sort of the early-stage exploration and greenfield. Evolution has never made a particularly sort of big deal out of greenfield exploration. But I noticed from the results you signed up an earning joint JV with Andromeda back in September. And then in April, with Enterprise Metals in Murchison. Just talk to us the strategy in terms of greenfield discovery and those joint ventures that you've signed? And whether you're looking a bit more of that with others]going forward?
只是想 - 只是谈谈 - 在早期阶段的探索和绿地上多一点颜色。 进化从未在绿地勘探中取得特别大的成就。 但是我从结果中注意到你在9月份与Andromeda签订了一个收入联合合资公司。 然后在4月,在Murchison的Enterprise Metals。 请告诉我们绿地发现和您签署的合资企业的战略? 你是否正在向其他人展望未来?
杰克克莱因
This has been a strategy that when Glen Masterman joined our VP Discovery, he put in place three years ago. The first step was really building a team, defining a strategy and then starting to look at opportunities. You can see that reflected in the increase in activity. It is clearly an area of opportunity. Whilst producers are well funded, and there seems to be little stress on their balance sheets, earlier stage explores and development opportunities are -- have more difficult access to capital, and that's an area of opportunity where we can bring both technical expertise and capital and take projects forward. So we have signed three joint ventures in the last 12 months. And there are a number in the pipeline, but it's an opportunity for us.
这是一个策略,当Glen Masterman加入我们的发现副总裁时,他在三年前就实施了这个策略。 第一步是真正建立一个团队,定义一个战略,然后开始寻找机会。 你可以看到这反映在活动的增加上。 这显然是一个机会领域。 虽然生产者资金充足,资产负债表似乎没什么压力,但早期阶段的探索和发展机会 - 更难以获得资金,这是一个我们可以带来技术专长和资金的机会领域。 推进项目。 因此,我们在过去12个月内签署了三家合资企业。 还有一些正在筹备中,但对我们来说这是一个机会。
尼克埃文斯
And you've now had sort of eight months of being a shareholder in Tribune, have you sort of banked your thinking on where that investment fits in the long term? Or whether you're happy to be a passive shareholder in that or whether they're -- whether you sort of use that as an opportunity to sort of extend your presence in the region?
而且你现在已经有了八个月的时间成为Tribune的股东,你有没有考虑过这种投资在长期内的适用范围? 或者你是否乐意成为一个被动的股东,或者他们是否 - 你是否有机会利用这个机会来扩大你在该地区的存在?
杰克克莱因
I think, Nick, even though I can't comment on that specifically other than to say what I've always said, it was an opportunity that arose to take a 19.9% interest in some of the highest grade reserves in the area.
我想,尼克,尽管我不能发表评论,除了说出我一直说的话,这是一个机会,因为该地区一些最高等级的储备占据了19.9%的利益。
会议主持员
Your next question comes from the line of Stuart McKinnon from The West Australian.
你的下一个问题来自西澳大利亚人的Stuart McKinnon。
Stuart McKinnon
I just wanted to ask about your thoughts, and I know this alludes to the KCGM situation. But do you have any thoughts in terms of your M&A? That stake is obviously up for sale. Barrick is a non-operating stake. Do you have any thoughts around -- is that something that you wouldn't look at? Or would deter you -- it would be a negative in terms of acquiring the fact that it's a nonoperating stake? You don't have control of the asset. Is that an issue in terms of the M&A when you look at various assets?
我只是想问一下你的想法,我知道这暗示了KCGM的情况。 但是你对你的并购有什么看法吗? 该股权显然有待出售。 Barrick是一家非经营性股份。 你有什么想法吗 - 这是你不会看到的东西吗? 或者会阻止你 - 在获得它是非运营股份的事实方面会是负面的吗? 您无法控制资产。 当您查看各种资产时,这在并购方面是一个问题吗?
杰克克莱因
Stuart, I only said that one of our best-performing assets is the economic interest in Ernest Henry, which delivered $222 million of cash to us in the last 12 months and Glencore operated exceptionally well. So it is a factor, but it's not a factor that would rule an opportunity out.
斯图尔特,我只是说我们表现最好的资产之一是欧内斯特亨利的经济利益,欧内斯特亨利在过去的12个月里向我们提供了2.22亿美元的现金,而嘉能可的运作非常好。 所以这是一个因素,但它不是一个能够排除机会的因素。
会议主持员
There are no further questions at this time. I will now hand back to the speakers for any closing remarks.
目前没有其他问题。 我现在将回复发言者的任何结束语。
杰克克莱因
Thanks very much for joining us. I'm very happy to be delivering higher dividends and a good set of financial results and an outlook, which with the gold price, some $500 higher than it was last year, a real opportunity for us to continue this. But on the basis that we're going to be disciplined, we're going to be focused, and we're going to be returning excess cash to shareholders. Thanks very much.
非常感谢您加入我们。 我很高兴能够提供更高的红利和一系列良好的财务业绩和前景,其中金价比去年高出约500美元,这是我们继续实现这一目标的真正机会。 但在我们将要受到纪律处分的基础上,我们将会集中注意力,而且我们将把多余的现金返还给股东。 非常感谢。
会议主持员
That does conclude the conference for today. Thank you for your participation. You may all disconnect.
这确实结束了今天的会议。 感谢您的参与。 你可能都断开了。
相关问题
OTCPK:CAHPF 电话会议
OTCPK:CAHPF 财务报告
互联网券商的港股、美股开户教程
如果您对美股 或者 港股也感兴趣, 或者想要了解如何开户, 可以加我wechat: xiaobei060537 , 同时也可以拉您进美股交流群哦。
最后的最后 祝大家都有一个美好的投资生活哦。
大家也可以关注【美股指南】公众号, 即可获得《小白投资美股指南(雪球「岛」系列)》电子书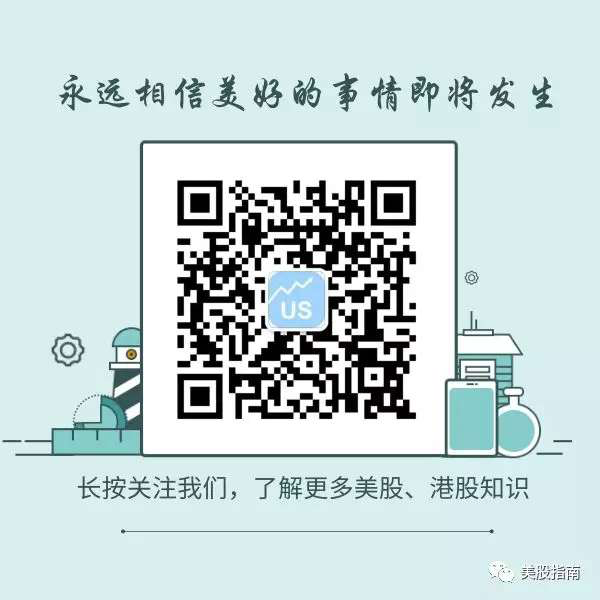 ---
写在最后
美股开户教程, 请查看
港股开户教程, 请查看
美股、港股入金教程, 请查看
美股、港股投资交流群, 请查看
美股、港股开户优惠汇总, 请查看
如何购买OTCPK:CAHPF股票
美股、港股付费交流群, 请查看
---
暂无回复。