Taronis Technologies,Inc。(TRNX) 首席执行官 Scott Mahoney 在 2019年 第二季度业绩 - 收益电话会议记录
Taronis Technologies, Inc. (NASDAQ:TRNX) Q2 2019 Results Earnings Conference Call August 19, 2019 6:00 PM ET
Taronis Technologies,Inc。(纳斯达克股票代码:[TRNX])2019年第二季度业绩收益电话会议2019年8月19日美国东部时间下午6:00
公司参与者
Scott Mahoney - Chief Executive Officer
电话会议参与者
Good afternoon. And thank you for joining Taronis Second Quarter Business Update Conference Call. On the call today we will be hearing from Taronis CEO, Scott Mahoney, who will give an overview of Taronis activity in 2019, as well as their plans for 2019 and beyond. At the conclusion of today's call, Scott will be taking a few questions. [Operator Instructions]
Before we begin, let me take a moment to note that this conference call will contain forward-looking statements. Forward-looking statements address future events and conditions and therefore involve inherent risks and uncertainties. Actual results may differ materially from those currently anticipated in such statements.
Such information is subject to known and unknown risks, uncertainties and other factors that could influence actual results or events to differ materially from those stated, anticipated or implied in the forward-looking information. Listeners are cautioned not to place any undue reliance on forward-looking information as no assurances can be given as future results, levels of activity and/or achievements.
With that out of the way, let me turn the conference over to Scott Mahoney, Chief Executive Officer.
下午好。感谢您参加Taronis第二季度业务更新电话会议。在今天的电话会议上,我们将听取Taronis首席执行官Scott Mahoney的发言,他将概述2019年的Taronis活动,以及他们2019年及以后的计划。在今天的电话会议结束时,斯科特将会提出几个问题。 [操作说明]
在开始之前,请允许我花点时间注意本次电话会议将包含前瞻性陈述。前瞻性陈述涉及未来事件和条件,因此涉及固有风险和不确定性。实际结果可能与此类声明中目前预期的结果大不相同。
此类信息受已知和未知的风险,不确定性和其他可能影响实际结果或事件的因素的影响,这些因素与前瞻性信息中所陈述,预期或暗示的内容存在重大差异。提醒听众不要过分依赖前瞻性信息,因为不能保证未来的结果,活动水平和/或成就。
有了这个,让我把会议转交给首席执行官Scott Mahoney。
Scott Mahoney
Hi. Thank you very much. I want to thank everyone for attending this call today. The purpose is to provide a complete overview of the performance of our quarter and to provide opportunity for investors or Q&A.
All right, given that we have only recently held a conference update in the last two weeks on much of the other business. Today's call will be much narrower in scope. We definitely want to provide a detailed account for the financial results of the two businesses Taronis Technologies combine with Taronis Fuels for Q2.
We then want to provide some additional color on significant business developments and progress that [will fenced] [ph] both Taronis Technologies and Taronis Fuels during the remainder of the year. And lastly we want to provide an update on the process for the Taronis Fuels spin-off as we continue get investor questions on this matter.
So, first, let's discuss our results of operations for the second quarter. Revenues, our revenues for the second quarter of 2019 were just over $5.9 million. This represents 102% increase, as compared to $2.9 million generated in second quarter of 2018.
Much of this growth was due to acquisitions the company made in the second half of 2018 and the first quarter of 2019. However, these acquisitions in part masked the excellent organic growth we've achieved under our management.
Give you a couple of examples, in San Diego, our operations grew 8% in the first quarter of 2019 to the second quarter of this year. The same market produced 71% higher sales than first quarter of '18. So when we take these businesses over, we have a game plan to grow them.
Similarly, our East Texas locations formerly operated as Green Arc grew 9% from first quarter to second quarter and generate 197% growth over last the 12 months. These are two excellent examples of businesses where we've taken over something, we have added resources, we have added people and we used our differencing technology to grow way above market trends.
All this success is completely driven off of a successful organic growth model, very easy for investors to miss these compelling developments when the overall financial statistics are clouded by the impact of recent acquisitions.
However, there is very strong organic growth underneath all of this. We believe in the coming quarters, our organic growth model will become much clear and will strongly indicate that our team is actually using in a very high level.
Next, let's talk about our gross income and margins. Our gross margins were essentially unchanged at just over 45%. Our gross income was $2.7 million, which is 19% higher than the first quarter of this year.
So quarter-over-quarter we are growing that gross income as much as 75%, 80% on an annualized basis. This is also [three-times][ph] larger than the gross income produced in the second quarter of last year, with the scale we could - being able to cover the cash operating expenses of the entire company.
Next, let's talk about SG&A expenses, so selling, general and administrative expenses. Over the past two years, our operating expenses have grown very rapidly and have been significantly distorted by the impact of acquisitions and the large number of capital markets activities.
你好。非常感谢你。我要感谢大家今天参加这个电话会议。目的是提供我们季度业绩的完整概述,并为投资者或问答提供机会。
好吧,鉴于我们最近才在最近两周举行了大部分其他业务的会议更新。今天的电话会在范围上缩小。我们绝对想详细说明Taronis Technologies与第二季度Taronis Fuels合并的两家公司的财务业绩。
然后,我们希望为今年剩余时间内Taronis Technologies和Taronis Fuels的重要业务发展和进展提供一些额外的颜色。最后,我们希望提供有关Taronis Fuels分拆过程的最新信息,因为我们会继续就此问题向投资者提出问题。
首先,让我们讨论第二季度的运营结果。收入,我们2019年第二季度的收入刚刚超过590万美元。与2018年第二季度产生的290万美元相比,这增加了102%。
这一增长大部分是由于公司在2018年下半年和2019年第一季度的收购。然而,这些收购部分掩盖了我们在管理层实现的出色的有机增长。
举几个例子,在圣地亚哥,我们的业务在2019年第一季度增长了8%,到今年第二季度。同一市场的销售额比18年第一季度增长了71%。因此,当我们完成这些业务时,我们有一个游戏计划来发展它们。
同样,我们东德克萨斯州以前的Green Arc运营地点从第一季度到第二季度增长了9%,比过去12个月增长了197%。这是我们接管某些业务的两个极好的例子,我们增加了资源,我们增加了人员,我们使用差异化技术来超越市场趋势。
所有这些成功完全取决于成功的有机增长模式,当整体金融统计因近期收购的影响而蒙上阴影时,投资者很容易错过这些引人注目的发展。
然而,在所有这些之下,有很强的有机增长。我们相信在未来几个季度,我们的有机增长模式将变得更加清晰,并将强烈表明我们的团队实际上在非常高的水平上使用。
接下来,我们来谈谈我们的总收入和利润率。我们的毛利率基本保持不变,略高于45%。我们的总收入为270万美元,比今年第一季度高出19%。
因此,按季度计算,我们的总收入增长率高达75%,按年计算增长80%。这也是去年第二季度总收入的三倍[ph],我们的规模可以 - 能够支付整个公司的现金运营费用。
接下来,我们来谈谈SG&A费用,以及销售,一般和管理费用。在过去两年中,我们的营业费用增长非常迅速,并且受到收购和大量资本市场活动的影响而严重扭曲。
With all that said, our second quarter results of the first reporting period in recent quarters where we did not incur any sizable one-time expenses related to acquisitions of capital markets. As a result, we reported a significant improvement in expenses.
Our total operating expenses for the second quarter was $7.6 million, which was just under a 10% decrease from Q1 of 2019. However, non-cash stock compensation has recently been used to help scratch and spread out the total costs of recent acquisitions.
We also incurred a sizable depreciation and amortization expense, which also is a direct result of how we restructured our acquisitions. When you carve out these specific non-cash expenses or remove them from the equation, our cash operating expenses were $4.6 million in first quarter, more than 20% less than the $5.9 million incurred in the first quarter of 2019. We're controlling expenses and we're radically reducing overhead.
EBITDA and our burn rate, as a primary metric for cash flow generation, we use the traditional EBITDA definition and we adjust this for non-cash expenses, in this case non-cash stock compensation.
For the second quarter of 2019 we generated a negative $1.9 million in adjusted EBITDA. This is a 47% improvement compared to just first quarter of this year, when we generated a negative $3.7 million EBITDA. We basically cut our burn rate in half in the last three months.
Now this is a really strong accomplishment in financial rate. However, we also want to look at the EBITDA margins because that's going to tell you how quickly your company's growing and generating cash flow relative to the topline.
The company generated negative EBITDA margin of 33% in the second quarter, which was a very significant improvement compared to the negative 75% for the first quarter of '19 and this should make sense as we just talked about how we cut our burn in half, but the EBITDA margin also accounts for the fact that while doing that we grew revenue. What that basically means is we are now demonstrating that we can grow our topline and shrink our bottomline, we are on a clear path to profitability as a result.
Our cash burn rate for the second quarter was $0.65 million, which was cut approximately in half from the $1.2 million burn rate per month in the first quarter. More than a third of that burn rate was attributable to expenses of Taronis Technologies. In last year we have said, now that I have seen some of the Form-10 financial in draft form closer to half of that burn rate will not be associated with Taronis Fuels in the coming months.
As a result, you are going to see our improvement rapidly close to profitability and we also recently announced in our town hall that we've set forth the three fill plant improvements and basically those three fill plant improvements will take us to profitability or at least we believe they will.
When you factor in all these factors, basically means that we expect Taronis Fuels to be very close to breakeven by the end of the year. However, it also masks several other positive developments. For example, we believe the El Salvador and Turkey International expansion efforts that we recently announced will move forward and we will start seeing cash receipts before the end of the year and that's going to have a massive impact on profitability. We've also announced that we won several sizable new clients that will also start to help us cash flow more profitably and we see all of this impacting the bottomline in Q3 and Q4, and we see that path to profitability continuing to head along the same trajectory that people are seeing in the last couple quarters.
尽管如此,我们在最近几个季度的第一个报告期的第二季度业绩中,我们没有产生与收购资本市场相关的任何可观的一次性费用。结果,我们报告了费用的显着改善。
我们第二季度的总运营支出为760万美元,比2019年第一季度下降了10%。但是,最近使用非现金股票补偿来帮助划分并分散最近收购的总成本。
我们还承担了相当大的折旧和摊销费用,这也是我们重组收购的直接结果。当您划出这些特定的非现金支出或将其从等式中删除时,我们的第一季度现金运营费用为460万美元,比2019年第一季度的590万美元减少20%以上。我们控制费用而且我们从根本上减少了开销。
EBITDA和我们的燃烧率作为现金流量生成的主要指标,我们使用传统的EBITDA定义,我们对非现金支出进行调整,在这种情况下是非现金股票补偿。
在2019年第二季度,我们产生了190万美元的调整后EBITDA。与今年第一季度相比,这一数字增长了47%,当时我们产生了370万美元的负EBITDA。在过去的三个月里,我们基本上将燃烧率降低了一半。
现在这是一个非常强大的财务成就。但是,我们还想查看EBITDA利润率,因为这会告诉您公司相对于收入增长和产生现金流的速度有多快。
该公司在第二季度产生了33%的负EBITDA利润率,与19世纪第一季度的负75%相比,这是一个非常显着的改善,这应该是有意义的,因为我们刚刚讨论了如何将我们的燃烧减半但是,EBITDA利润率也说明了这样一个事实,即在这样做的同时我们增加了收入。这基本上意味着我们现在正在证明我们可以增加我们的收入并缩小我们的底线,因此我们正在走向盈利的明确道路。
我们第二季度的现金燃烧率为65万美元,比第一季度每月120万美元的燃烧率减少了一半左右。超过三分之一的燃烧率归因于Taronis Technologies的费用。在去年我们已经说过,现在我已经看到一些Form-10财务报告表中接近一半的燃烧率将在未来几个月内与Taronis Fuels无关。
因此,您将看到我们的改进迅速接近盈利能力,我们最近还在我们的市政厅宣布,我们已经提出了三个填充工厂的改进,基本上这三个填充工厂的改进将带我们盈利或至少我们相信他们会。
当您考虑所有这些因素时,基本上意味着我们预计Taronis Fuels将在年底前非常接近盈亏平衡。然而,它也掩盖了其他一些积极的事态发展。例如,我们认为我们最近宣布的萨尔瓦多和土耳其国际扩张计划将向前发展,我们将在今年年底之前开始看到现金收入,这将对盈利能力产生巨大影响。我们还宣布,我们赢得了几个相当大的新客户,这些客户也将开始帮助我们更有利可图地获得现金流,我们看到所有这些都影响了第三季度和第四季度的底线,我们看到盈利的道路继续沿着同样的方向前进人们在过去几个季度看到的轨迹。
With the quick summary of the financials, now I would like to shift to international. Turkey, we are currently scheduled to meet with representatives from the Ministry of Finance, the four ministry of the Ministry of Customs and Trade in the second week of September. We will be conducting a safety and technical presentation with Venturi Plasma Arc gasification technology. We also be conducting live demonstrations of our MagneGas cutting product for somewhere between 20 and 30 of the largest metal cutting consumer companies in Turkey.
The government has seen our preliminary information and they determined an order for this to move forward most efficiently. They want to get as many of the large consumers of the product on site for that live demonstration as possible.
Based upon our ongoing dialogue, we believe that we will have the ability to clear all permitting requirements potentially as soon as October of this year and that would result in a minimum initial purchase of five units for $18.75 million as soon as early fourth quarter. It could be more than that, but the minimum obligation is they must buy at least five as soon as the government approves the sale of our gas in country.
[Indiscernible] we installed, we complete this entire sale of the five units in the first half of 2020 and collect the full amount of this portion of the contract in no more than three to four installments in that four month to five month timeframe.
We also expect based upon ongoing dialogue that they are going to buy all 30 units and that there is scenarios where that could be accelerated and compressed as far as delivery timeframes and deposits accelerating into 2020.
Latin America, we are currently in meetings with our partners in El Salvador this week. In fact, the reason why this call was pushed back today was because my plane to San Salvador was delayed, I appreciate everyone's flexibility and interest and attend this call so late on Monday. We are finalizing a wide range of aspects of the Interstate joint ventures, including key prospective customers, the method for financing and the overall permitting process. We believe this joint venture move very quickly and the initial five unit $$14 million deployment could start before the Turkey contract commences.
Lastly, Amsterdam, we are finalizing our lease documentation with the City of Amsterdam now and anticipate having a formal announcement in the next week or two. We expect to be operational Amsterdam as soon as the end of this year and we are already deploying sample gas to market and we expect have an update on our reach certification process for all of Europe for our MagneGas product as soon as the first week of September. We are also in the middle of moving forward with prospective customer demonstrations and scheduling much of the logistics for our launch.
Lastly, I want to talk about the Taronis Fuels spin-off, we would like to provide a brief update on this process. With our 10-Q complete and released today, we can now immediately shift all of our focus to the completion of the Form-10, which is the initial required document that would ultimately lead to the shift Taronis Fuels distribution process.
随着财务的快速总结,现在我想转向国际。土耳其,我们目前计划在9月的第二周与财政部,海关和贸易部四个部的代表会面。我们将使用文丘里等离子弧气化技术进行安全和技术演示。我们还将为土耳其最大的金属切削消费品公司20到30家之间的MagneGas切割产品进行现场演示。
政府已经看到了我们的初步信息,他们确定了一个最有效地向前推进的命令。他们希望尽可能多地在现场获得该产品的大量消费者。
根据我们正在进行的对话,我们相信我们有能力在今年10月份尽快清除所有许可要求,并且最早在第四季度初就可以以1875万美元的价格最初购买5个单位。它可能不止于此,但最低义务是,一旦政府批准在国内销售我们的天然气,他们必须至少购买五个。
[音频不清晰]我们已安装,我们在2020年上半年完成了这五个单元的全部销售,并在四个月到五个月的时间内收集了这部分合同的全部金额不超过三到四期。
我们还期望基于持续的对话,他们将购买所有30个单位,并且有些情况可以加速和压缩,直到交付时间框架和存款加速到2020年。
拉丁美洲,我们本周正与萨尔瓦多的合作伙伴会面。事实上,今天这次电话被推迟的原因是因为我飞往圣萨尔瓦多的飞机被推迟了,我很欣赏每个人的灵活性和兴趣,并在周一这么晚才参加这个电话会议。我们正在最终确定州际合资企业的各个方面,包括关键的潜在客户,融资方法和整体许可流程。我们认为这家合资企业的举措非常迅速,最初的5个单位1400万美元的部署可以在土耳其合同开始之前开始。
最后,阿姆斯特丹,我们现在正在与阿姆斯特丹市完成我们的租赁文件,预计将在下一周或两周内正式公布。我们预计将在今年年底前开始运营阿姆斯特丹,我们已经将样气供应上市,我们希望在9月的第一周尽快更新我们的MagneGas产品的欧洲范围认证流程。我们也正在推进潜在的客户演示,并为我们的发布安排​​大部分物流。
最后,我想谈谈Taronis Fuels的分拆,我们想提供一个关于这个过程的简要更新。随着我们的10-Q完成并于今天发布,我们现在可以立即将所有重点转移到Form-10的完成,这是最初需要的文件,最终将导致Taronis Fuels分销流程的转变。
Based upon the current status of this document, we believe with our auditors we can complete this document within approximately five days to eight days, no more than 10 day. Due to the high level significance of this transaction, we will hold a separate earnings call to detail for investors the financial currency profile of that company independent Taronis Technologies.
We estimate that this Form-10 will be able to demonstrate a very significant improvement in the profitability of Taronis Fuels as a standalone business. The balance sheet is also expected to be much stronger. We believe these combined factors will give shareholders a very clear financial picture of the financial strengths of this business.
We've also received a number of increase from shareholder regarding the valuation of each business post-split. While this process is entirely in the hands of the markets, and supply and demand for each common stock will dictate where the values are applied, we believe both entities are undervalued.
Taronis Technology posses the series of global water applications with near-term commercial viability. Taronis Technology is also stands to benefit in the tens of millions of dollars in annual royalty payments from Taronis Fuels for the use of intellectual property.
Taronis Fuels operates a growing U.K -- U.S. retail operation that could be worth in excess of $75 million if we were to sell it today as this. It also have a contract that could generate as much as $80 million in gross income and ultimately largely EBITDA profitability to the bottomline just from the contract in Turkey.
We also almost a dozen separate countries that we believe are highly probable for Turkey style unit sale contract or an El Salvador style joint venture partnership in the next two years. Both businesses and in common possess tremendous potential value and we believe that our actions have the potential to unlock this value for shareholders.
With that said, I'd like to turn this over to the moderator for Q&A.
根据本文件的现状,我们相信我们的审核员可以在大约五天到八天内完成本文件,不超过10天。由于此次交易具有高度重要性,我们将单独召开一次收益电话会议,向投资者详细说明该公司独立的Taronis Technologies的金融货币概况。
我们估计,此Form-10将能够显示Taronis Fuels作为独立业务的盈利能力得到显着改善。资产负债表预计也会更强劲。我们相信这些综合因素将为股东提供有关该业务财务实力的非常清晰的财务状况。
我们还收到了股东对分拆后每项业务估值的一些增加。虽然这个过程完全掌握在市场手中,但每种普通股的供求关系将决定价值的应用位置,但我们认为这两个实体都被低估了。
Taronis Technology拥有一系列具有近期商业可行性的全球水应用。 Taronis技术公司也可以从Taronis Fuels每年支付数千万美元的特许权使用费中获益。
Taronis Fuels经营着一个不断增长的英国 - 美国零售业务,如果我们今天将其出售,价值可能超过7500万美元。它还有一份合同,可以产生多达8000万美元的总收入,并最终从土耳其的合同中获得最终的EBITDA盈利能力。
我们还认为,在未来两年内,土耳其风格的单位销售合同或萨尔瓦多风格的合资伙伴关系极有可能出现在十几个独立的国家。这两个企业和共同拥有巨大的潜在价值,我们相信我们的行动有可能为股东释放这一价值。
话虽如此,我想将其转交给问答主持人。
问答环节
Thank you. [Operator Instructions] Our first question comes from line of Robin First [ph]. Please proceed with your question.
谢谢。 [操作员说明]我们的第一个问题来自Robin First [ph]。 请继续你的问题。
身份不明的分析师
Yes. Hi. Hi, Scott. How are you? My name is Robin, and I am calling from New York and I just had a question, is that okay.
是。你好。 嗨,斯科特。 你好吗? 我的名字是罗宾,我在纽约打电话,我刚才有一个问题,那没关系。
Scott Mahoney
Sure.
当然。
身份不明的分析师
Thanks. I just want to know, do you see a reverse split or not, is that in the works?
谢谢。 我只是想知道,你是否看到了反向分裂,是否正在进行中?
Scott Mahoney
Well, so, if you read recent documentation, we have made it pretty clear that NASDAQ requires that we would over $1 for 20 days starting -- it has to have completed that 20 day process by September 19th. So we really only have a couple more days until we may have to decision a reverse split.
We do have sufficient shareholder votes that have been voted. I can tell you that there is an overwhelming support, I was actually kind of blown away by our retail investors willingness to support a reverse split, it's more than a 2 to 1, almost 3 to 1 ratio of people saying, yes.
I think when people heard that we are really passionate about trying to make this work for everyone, we are not just trying to dilute. We have built something that is stable and ultimately the spin-off is our best way to give our shareholders the maximum possible value.
What I can tell you is that if we are asked to do a reverse split and we need to preserve our price above $1 we have no interest in doing a financing in conjunction with that. The last reverse split was intended to be the last. But, unfortunately, we had a situation with our capital raise that did not go at all according to plan and it was through a technicality…
那么,如果您阅读最近的文档,我们已经明确表示纳斯达克要求我们在20天内开始超过1美元 - 它必须在9月19日之前完成20天的流程。所以我们真的只有几天,直到我们可能需要做出反向拆分。
我们确实有足够的股东投票已经投票。我可以告诉你,有一种压倒性的支持,我实际上有点被我们的散户投资者支持反向拆分的意外,它超过2比1,差不多3比1的人说,是的。
我想当人们听说我们真的热衷于为每个人做这项工作时,我们不只是试图淡化。我们已经建立了稳定的产品,最终分拆是我们为股东提供最大可能价值的最佳方式。
我可以告诉你的是,如果要求我们进行反向拆分并且我们需要保持我们的价格高于1美元,我们就没有兴趣与此相结合进行融资。最后一次反向拆分是最后一次。但是,不幸的是,我们的资本筹集情况根据计划根本没有发生,而且是通过技术性......
身份不明的分析师
Okay.
好的。
Scott Mahoney
… that really hurt our share price quite a bit. So I think it's important for shareholders to understand that if we were to do reverse split, we are planning to take a series of corporate actions to do everything we can to instill confidence and I think we mentioned in our last call that there are very specific mechanisms we can take to essentially fight off the predatory behaviors of short attacks. So we do intend to use those.
......这真的伤害了我们的股价。 因此,我认为股东必须明白,如果我们要进行反向拆分,我们计划采取一系列公司行动,尽我们所能来灌输信心,我想我们在上次电话会议中提到有非常具体的 我们可以采取的机制基本上抵御短期攻击的掠夺性行为。 所以我们打算使用那些。
身份不明的分析师
Right.
对。
Scott Mahoney
So there is a lot of things that we can do to basically protect your value as best we can, if we are forced to do a reverse. We would like not to, but at least if you look at it now we have a very minimal ratio required, so 1 for 2 or 1 for 3, is not a 1 for 10, is not a 1 for 20.
因此,如果我们被迫做出反向,我们可以做很多事情来基本上保护您的价值。 我们不愿意,但至少如果你现在看它我们有一个非常小的比例,所以1为2或1为3,不是1为10,不是1为20。
身份不明的分析师
Right.
对。
Scott Mahoney
So usually those are the signals that scare people.
所以通常这些是吓唬人的信号。
身份不明的分析师
Right. But if we were on the OTC, would it impact the company at all, because I have seen OTC companies do excellent?
对。 但如果我们参加OTC,它会对公司产生什么影响,因为我看到场外交易公司做得很好?
Scott Mahoney
Oh! Yeah. You go to the OTC, you might as well just walk away.
哦!是啊。 你去OTC,你也可以走开。
身份不明的分析师
Okay.
好的。
Scott Mahoney
OTC companies can't raise money, people can't deposit their shares, shareholder value gets destroyed just by being an OTC. I'd rather take it slow and be really careful about raising money and keep this on NASDAQ and do everything we can to protect your shareholder value and everyone else's. But let me be clear, if you vote to go to OTC, you're going to kill the company.
场外交易公司无法筹集资金,人们无法存入股票,股东价值仅仅因为场外交易而被破坏。 我宁愿慢慢来,也要非常小心地筹集资金并将其保留在纳斯达克上,尽我们所能来保护您的股东价值以及其他所有人的价值。 但是让我明确一点,如果你投票去OTC,你就会杀了公司。
身份不明的分析师
Okay. That's good to know. Also one last question, I will make it quick. The spin-off shares, what is the estimated value, I won't hold you to the exact value, but what -- what would your estimated value be, or what you suspect it will be?
好的。 很高兴知道。 还有最后一个问题,我会快速完成。 分拆股票,估计价值是多少,我不会让您达到确切的价值,但是什么 - 您估计的价值是什么,或者您怀疑它会是什么?
Scott Mahoney
So, everything I am about to say is entirely conjecture and you just got to remember this valuation process may take a couple months to sort of settle out as people see sort of the results, like, that Form-10 will be the first real opportunity you have to see how close we are to making this into a cash flowing business, because I have seen the numbers. I mean, it is very, very close.
So, if you were just kind of break this down into the components, I am not saying what the share price implies, but I am just saying, what the value of the business should be, part of the reason for doing the spinoff is you have a healthy company hidden behind a startup and what I want to show people is that you have a business that's about to turn EBITDA positive, it's growing 10 times faster than the industry and we get technology that is working, it's not only working in the U.S. There are people at the country level who want to consider doing things like banning acetylene in conjunction with doing deals with us at the country level. That's how much they believe in our technology.
Where do that place the value of the business, if we were just going to sell the U.S. retail and pretend that MagneGas doesn't exist, I could sell that business for somewhere between $70 million, $80 million.
所以,我要说的一切都完全是猜想,你只需要记住这个评估过程可能需要几个月才能解决,因为人们会看到一些结果,比如,Form-10将是第一个真正的机会你必须看到我们有多接近将它变成一个现金流动的业务,因为我已经看到了数字。我的意思是,它非常非常接近。
所以,如果你只是把它分解成组件,我不是说股价意味着什么,但我只是说,业务的价值应该是什么,做分拆的部分原因是你有一家健康的公司隐藏在创业公司背后,我希望向人们展示的是,你有一项业务即将使EBITDA变得积极,它的增长速度比行业快10倍,而且我们获得了有效的技术,它不仅仅在美国有一些国家的人想要考虑做一些事情,比如在国家层面与我们做交易时禁止使用乙炔。这就是他们对我们技术的信任程度。
如果我们只是出售美国零售店并假装MagneGas不存在,我可以将这项业务出售在7000万美元到8000万美元之间。
身份不明的分析师
All right. I believe…
行。 我相信…
Scott Mahoney
Then…
然后…
身份不明的分析师
I think it's undervalued definitely.
我认为它肯定被低估了。
Scott Mahoney
Okay. Yeah. I sincerely, when I say that, I don't say that just throwing around, like, my background is doing valuation for businesses and I can make a valuation case that the business itself when you add up all the parts, it's worth at least $100 million.
好的。是啊。 我真诚地说,当我这么说时,我并没有说只是四处乱窜,比如,我的背景是为企业做估价而且我可以在你将所有零件加起来的时候做出业务本身的估价案例,至少值得 1亿美元。
身份不明的分析师
Right.
对。
Scott Mahoney
And our market cap today, when you combine everything we have got, it's well under that. So I'm really hopeful that this process gives all shareholders a lot of value. So I appreciate your questions. I think just in interest of time though…
今天我们的市值,当你把我们所拥有的一切结合在一起时,它就在那之下。 所以我真的希望这个过程能给所有股东带来很多价值。 所以我很感激你的问题。 我觉得只是为了时间而感兴趣......
身份不明的分析师
Yeah. Thanks.
是啊。 谢谢。
Scott Mahoney
… if I could. Thank you, Robin.
… 如果我能。 谢谢你,罗宾。
身份不明的分析师
Yeah.
是啊。
Scott Mahoney
Well, let the next question go. Have a great night.
那么,让下一个问题去吧。 祝你有个美好的夜晚。
会议主持员
Our next question comes from the line of William Blair [ph], a Private Investor. Please state your question. Your line is live.
我们的下一个问题来自私人投资者William Blair [ph]。 请说出你的问题。 你的生产线是现场的。
Scott Mahoney
Hello? I think we best go to the next one. He can always come back.
你好? 我认为我们最好去下一个。 他总能回来。
会议主持员
Our next question comes from the line of Mike Saint Germain [ph], Private Investor. Please state your question.
我们的下一个问题来自私人投资者Mike Saint Germain [ph]。 请说出你的问题。
身份不明的分析师
Hello?
你好?
Scott Mahoney
Hello. Mike, did you want to ask a question?
你好。 迈克,你想问一个问题吗?
身份不明的分析师
Yeah. Hi.
是啊。你好。
Scott Mahoney
Hi.
你好。
身份不明的分析师
I am just is about the potential for any mergers or acquisitions down the line that might help gather some retail votes and some confidence from future investors?
我只关注任何合并或收购的可能性,这可能有助于收集一些零售票和未来投资者的一些信心?
Scott Mahoney
So, I think, one of the things that we've publicly said recently is that, we have a pipeline of things that we could do to continue to expand our U.S. retail footprint. Because of what we are doing, there are many, many people that loves to be part of our company. The challenge is doing that in a way that keeps the existing shareholder base confident that your growth strategy is accretive, what that, just to make sure everybody understands.
Being accretive basically means even if you issue another share, did you create more value than the value of the share you issued the day you issued it. So if you can turn one and one into more than two, you're doing good things for your shareholders. Now the challenges and microcap, there is very few people that ever do that. So when people make acquisitions and they dilute, they assumed that that's dilution not growth and what we are about to show people is that, our strategy is highly accretive.
So with -- let me give you a simple example. The Turkish transaction, if we are able to close that as expected, that's going to bring it about $80,000 in well cash flow to the company over between a year and a half and three years. If you give me that that dry powder and I can go out and I continue to add to our portfolio, we can grow in the United States without having to issue shares. That means you are going to get pure accretive growth for potentially years to come.
Now that is just the boring side of our M&A. There's other things we have looked at, like, I will give you simple example, we have talked to a global distributor of very, very technical gases. They sell those gases into things like global electric power players, so utility companies all over the world.
Now if you bought them, they are already making money, but now you get the context to be able to start selling your proprietary products MagneGas and future versions of MagneGas for other purposes, you can sell them into a very elite, very exclusive client base. Gases and fuels are where we want [indiscernible] to be and I think our M&A strategy will reflect that very clearly.
因此,我认为,我们最近公开表示的一件事是,我们可以采取一系列措施继续扩大美国的零售业务。由于我们正在做的事情,有许多人喜欢成为我们公司的一部分。面临的挑战是如何做到这一点,让现有的股东基础确信您的增长战略是增值的,这是什么,只是为了确保每个人都理解。
增加基本上意味着即使您发行另一份股票,您创造的价值是否超过您发行股票时所发行股票的价值。所以如果你能把一个和一个变成两个以上,你就会为你的股东做好事。现在的挑战和微观,很少有人这样做过。因此,当人们进行收购并且他们稀释时,他们认为这种稀释不是增长而我们要向人们展示的是,我们的策略是高度增加的。
所以 - 让我举一个简单的例子。土耳其的交易,如果我们能够按预期结束,那将在一年半到三年之间为公司带来大约80,000美元的现金流。如果你给我那个干粉,我可以出去,我继续增加我们的投资组合,我们可以在美国成长而不必发行股票。这意味着您将在未来几年内获得纯粹的增长增长。
现在,这只是我们并购的无聊一面。还有其他我们看过的东西,比如,我会给你一个简单的例子,我们已经与一个非常非常技术气体的全球经销商进行了交谈。他们将这些气体出售给全球电力企业,以及世界各地的公用事业公司。
现在如果你买了它们,它们已经在赚钱了,但现在你可以开始销售你的专有产品MagneGas以及未来版本的MagneGas用于其他目的,你可以将它们卖给一个非常精英,非常独特的客户群。气体和燃料是我们想要[音频不清晰]的地方,我认为我们的并购战略将非常清楚地反映出来。
身份不明的分析师
Okay. Okay. Yeah. No. So, it just seems like we might be headed down for a 3 to 1 reverse split, unless we get some more of those bullet struck.
好的。 好的。是啊。 不。所以,看起来好像我们可能会以3比1反向拆分,除非我们得到更多的子弹击中。
Scott Mahoney
You never know. But it was only a 1 for 2. I haven't shot any of those bullets yet.
你永远都不会知道。 但它只有1比1.但我还没有击中任何子弹。
身份不明的分析师
Well, everyone here on stock trader, stock [inaudible] hoping you drop somebody. So good luck. We are always with you.
好吧,每个人都在这里股票交易员,股票[听不清]希望你放弃某人。 祝你好运。 我们永远和你在一起。
Scott Mahoney
We have got a plan. Thank you for your support. Thanks for the questions.
我们有一个计划。 感谢您的支持。 谢谢你的问题。
会议主持员
Our next question comes from the line of Jamie Williams [ph], Private Investor. Please state your question.
我们的下一个问题来自Jamie Williams [私人投资者]。 请说出你的问题。
身份不明的分析师
Hello?
你好?
Scott Mahoney
Hi, there.
嗨,您好。
身份不明的分析师
How is it going, great, good, me…
怎么样,好的,好的,我......
Scott Mahoney
Great.
非常好。
身份不明的分析师
Backwards we are all going crazy, we -- I -- we all want to know the plan and what these bullets, what you are at. We don't want a reverse split or nothing, when we heard our profit that we already have.
向后我们都疯了,我们 - 我 - 我们都想知道这个计划以及这些子弹是什么,你在做什么。 当我们听到我们已经拥有的利润时,我们不希望发生反向拆分或什么都没有。
Scott Mahoney
Yeah. So reverse split don't work when you really following when something like a financing or something else that scares investors. You can actually do things that can instill a high degree of confidence. We mentioned a couple of these on our call a couple weeks ago. You could do things like declare a dividend and I'm sure you are aware of this, but part of the reason why the stock is appreciated so dramatically is because our short interest, people that are shorting our stock structurally had to leave. We showed them the door and as a result our share price rallied from $0.14 to as high as what $0.95, almost a $1 and that's because is this people wanted to hold their stock in order to get that dividend.
So if we had to do a reverse, the easy thing to do is the next day or the next couple days later after the shorts of how chance to come in and try to get the kind of flush, you burn them by, you declare a dividend and guess what they have to get out of your stock. So there is a game plan that if we are forced to do a reverse, we will do everything we can to protect your interests.
是啊。因此,当您真正关注融资或其他令投资者恐慌的事情时,反向拆分不起作用。你实际上可以做一些可以灌输高度自信的事情。几周前我们在电话中提到了其中的几个。你可以做一些事情,比如申报股息,我确信你已经意识到了这一点,但是股票如此受到重视的部分原因是因为我们的短期利益,那些在结构上做空股票的人不得不离开。我们向他们展示了大门,结果我们的股价从0.14美元上涨到0.95美元的高位,几乎是1美元,这是因为这个人想要持有他们的股票才能获得股息。
因此,如果我们不得不做一个反向,那么容易做的事情就是第二天或者接下来的几天之后,如果有机会进入并尝试获得那种冲洗的短路,你会烧掉它们,你宣布一个分红并猜测他们必须从你的股票中获取什么。因此,有一个游戏计划,如果我们被迫做出反向,我们将竭尽所能保护您的利益。
身份不明的分析师
Right. But if you are doing this reverse split, you are going to offer this kind of dividend, I have got 4,000, three shares, I think, or four shares, I bought a couple here and there and kind of have my average, but I am on that $0.45 and $1 or whatever you know. But I was so excited that the other day when my profit was up to 112%, I think, it's like over $2,000 profit and then it just kind dives and all the stuff gone on this negativity, while this people saying there is a scam, and there your time are it is and I don't believe that, I want to…
对。 但是,如果你正在进行这种反向拆分,你将提供这种股息,我有4,000股,三股,我认为,或者四股,我买了一对夫妇,有点有我的平均值,但我 我在0.45美元和1美元或者你知道的任何东西。 但是我很兴奋,前几天当我的利润高达112%时,我认为,这就像超过2000美元的利润,然后只是善良的潜水和所有的东西都消失了,而这个人说有一个骗局, 你的时间到了,我不相信,我想......
Scott Mahoney
I appreciate that.
我很感激。
身份不明的分析师
…just come out of this, just buy that, because I am -- I got 100% of my portfolio in you? I don't own any other shares or anything else.
......刚出来,就买那个,因为我 - 我的100%投资组合在你身上? 我没有任何其他股票或其他任何东西。
Scott Mahoney
Well, so there is very strict rules on sort of providing like direct advise on what to do and how to do it. But we've executed business plan as well as we possibly can. And if you ever go to most of this equity conferences you see a room full of 500 companies, there might be one or two bigger than who we are today. And whether it feels like you're not, we've escaped financial health that is microcap. We now have capital options. We have a revenue generating business. If we stop trying to grow and we just shut off the discussion activity that leading to growth, we would be profitable right now.
So just that dynamic changes everything, when you can issue a dividend, when you can do stock buybacks, when you can use debt to grow the business, you're not stuck in the same difficulties and so, I sincerely hope that, you're on future earnings calls your excited about the fact that the stock is continuing to perform well, but that's because the business is driving and rewarding you with good financial performance.
嗯,所以有一些非常严格的规则,提供类似的直接建议,如何做和如何做。但我们尽可能地执行了商业计划。如果您参加大多数此次股权会议,您会看到一个满是500家公司的房间,可能会有比我们今天更大的一两个房间。而且,不管你感觉不是这样,我们都逃过了微观财务健康。我们现在有资本选择。我们有创收业务。如果我们停止努力发展并且我们只是关闭导致增长的讨论活动,那么我们现在就会盈利。
所以,只要动态改变一切,当你可以发行股息,当你可以做股票回购,当你可以用债务来发展业务时,你就不会遇到同样的困难,所以,我真诚地希望,你'对未来收益的回应让您对股票继续表现良好这一事实感到兴奋,但那是因为该业务正在推动并以良好的财务业绩奖励您。
身份不明的分析师
Right.
对。
Scott Mahoney
But thank you for being invested.
但是谢谢你的投入。
身份不明的分析师
Don't be doing reverse stock split, I just tell them what the dividend and I am also so excited about this and it's going to go to the NASDAQ you said eventually. Yeah. Thanks.
不要做反向股票拆分,我只是告诉他们什么红利,我也对此感到非常兴奋,它会去你最后说的纳斯达克。是啊。 谢谢。
Scott Mahoney
Our plan is to file an up listing. We think the Taronis Fuels may very well belong on the NYC, it's an industrial company, it's got a technology, but it's also an industrial company and I think the NYC will be a great place for us. I mean, most importantly, as long as you have financial stability, if you are $0.90 stock, $0.95 stock, $0.99 stock, no one comes and tells you, you have to get it to a $1 year out. So that the whole market is much less prone to short attacks. So there's a plan there for Taronis Fuels.
Now keep in mind, we've had 100 questions, yeah, we've had millions of questions, again, make sure you choose simple thing and then we will move to the next question is, the reverse split for Taronis Technologies has no impact on Taronis Fuels. So if you owned a 1,000 shares today of each company, you will still have your 1,000 shares of Taronis Fuels, it is not affected by the reverse. Second, anybody who sells right now is benefiting you.
我们的计划是提交上市。 我们认为Taronis Fuels很可能属于纽约市,它是一家工业公司,它有一项技术,但它也是一家工业公司,我认为纽约市将是我们的好地方。 我的意思是,最重要的是,只要你有财务稳定性,如果你是0.90美元的股票,0.95美元的股票,0.99美元的股票,没有人来告诉你,你必须得到它1美元的一年。 因此整个市场不太容易受到短期攻击。 所以Taronis Fuels有一个计划。
现在请记住,我们有100个问题,是的,我们有数百万个问题,再次,确保你选择简单的事情然后我们将转向下一个问题是,Taronis Technologies的反向拆分没有影响 在Taronis Fuels上。 因此,如果您今天拥有每家公司1,000股,您仍将拥有1,000股Taronis Fuels,它不会受到相反的影响。 其次,任何现在出售的人都会让你受益。
身份不明的分析师
Right.
对。
Scott Mahoney
Anybody who gives up and sell their shares right now, if there are exactly, call it, 85 million, or whatever the most recent share count is, it hasn't changed materially in months. If those people sell before they get their share, then your ownership stake goes up in the new company, because 85 million shares does not mean 85 million shares we issued. If you don't hold and you give up someone forfeits their right to the shares and distribution process, then it might only be 40 million shares outstanding, or 50 million shares outstanding of Taronis Fuels. So all these people that are selling right now, you should smile, because that means your ownership stake in the new company is going up. Does that makes sense.
任何人现在放弃并出售他们的股票,如果有确切的,称之为8500万,或者最近的股票数量,它在几个月内没有大幅改变。 如果这些人在获得他们的股份之前卖出,那么你的所有权股份会在新公司中上涨,因为8500万股并不意味着我们发行了8500万股。 如果您不持有并且您放弃了某人丧失其股票和分销流程的权利,那么它可能只有4000万股已发行股票,或者5000万股Taronis Fuels的股票。 因此,所有这些现在正在销售的人,你应该微笑,因为这意味着你在新公司的所有权股份正在上升。 这是否有意义?
身份不明的分析师
Yeah.
是啊。
Scott Mahoney
You might end up being lucky enough. You guys might be lucky enough to sit on this investment and have a $2 stock price in Taronis Fuels when it get listed. Strictly because other people gave up his less shares, less shares does not mean the value of the business went down. So if an analyst comes out and say this business worth $100 million and only 50 million shares outstanding, theoretically that stock could be worth $2 a share and I think everybody will be thrilled if that happens.
你可能最终很幸运。 你们可能有幸参与这项投资,并在Taronis Fuels上市时获得2美元的股票价格。 严格来说,因为其他人放弃了他的股份减少,股票减少并不意味着业务价值下降。 因此,如果分析师出来说这个业务价值1亿美元,只有5000万股流通股,理论上股票价值每股2美元,我想如果发生这种情况,每个人都会感到激动。
身份不明的分析师
I would love that. While that's me with my 4,003 shares or four shares, that's -- yeah.
我会很高兴。 虽然那是我的4,003股或4股,但是 - 是的。
Scott Mahoney
It's worth it.
这很值得。
身份不明的分析师
Yeah.
是啊。
Scott Mahoney
Yeah.
是啊。
身份不明的分析师
Yeah.
是啊。
Scott Mahoney
Okay.
好的。
身份不明的分析师
Okay.
好的。
Scott Mahoney
So just to keep everybody get chance to be on the call and ask the questions, I thank you for your time but let's go to the next question please, moderator.
所以只是为了让每个人都有机会接听电话并提出问题,我感谢你们的时间,但是请让我们回答下一个问题,主持人。
会议主持员
Our next question comes from the line of Denise Drubble [ph]. Private Investor. Please proceed with your question.
我们的下一个问题来自Denise Drubble [ph]。 私人投资者。 请继续你的问题。
身份不明的分析师
Hello, Scott. Can you hear me?
你好,斯科特。 你能听到我吗?
Scott Mahoney
I can hear you fine. Hi, Denise. How are you?
我听得很清楚。 嗨,丹尼斯。 你好吗?
身份不明的分析师
Okay. My name is Dan.
好的。 我的名字是丹。
Scott Mahoney
I am sorry, Dan.
对不起,丹。
身份不明的分析师
There is several investors that would like separate numbers for MagneGas sales, the proprietary product. Any chance you are going to start split now that way we can track the progress of that particular product?
有几位投资者希望获得MagneGas销售的独立数字,即专有产品。 您是否有可能开始分裂,我们可以跟踪特定产品的进度?
Scott Mahoney
So right now we use the volume produced because we don't carry inventory. So whatever we produced we sell. So what we are trying to do is be smart about the big players. So, let's pretend that we produced of million dollars worth of gas year, okay? And Airgas or someone or the other big competitors' produces 1 billion. The first thing they do is, they say, look at that little tiny company, all they do is, they barely produce a little time to gas and we produce more gas in one plant in a year than they do. That's something that they've done before.
So on previous years management disclosed too much and it became a competitive disadvantage. Right now we are in a guerrilla warfare environment. We are literally winning customers every day, hand to hand combat style. We are doing demos and we are winning clients. And we are growing.
So we can't grow our MagneGas sales without growing the topline, you see that growing. You are also getting the production volume data, which indicates that we are growing our production. Now we use a very large skit auditor. If we started storing tens of thousands of dollars, even hundreds of thousands of dollars of MagneGas inventory, they would make us disclose it.
But right now we have nothing on our balance sheet. Like there is not a dollar of MagneGas on our balance sheet. So what you should be able to see from our quarterly reports, if we are ramping up production that means sales are going up, we are just trying be smart about keeping our competitive advantages relative to the big boys until we start to really grow.
Hopefully that's the best compromise and I get why you want it and I don't blame you one bit and hopefully at some point it becomes a big enough number 10%, 20%, 30% of sales to where the auditors make us disclose it. More than likely they will make us separate out unit sales, so if we sell one of these machines to Turkey, you are abs again know about that. You probably also going to have a separate line item for royalties, which again are tell you how quickly the gas is being accepted in Turkey or if we do it in other countries.
So you're going to have a lot more information coming over the next couple quarters and certainly not because we are trying to hide anything, we are just trying to be very smart about not giving the big guys any emanations against us.
所以现在我们使用产量,因为我们没有库存。无论我们生产什么,我们都卖。所以我们要做的就是对大玩家要聪明一点。那么,让我们假装我们生产了价值百万美元的汽油年,好吗? Airgas或某人或其他大型竞争对手的产量为10亿美元。他们说,他们做的第一件事是,看看那个小公司,他们所做的只是,他们几乎没有时间生产天然气,而且我们一年生产的天然气比他们生产的更多。这是他们以前做过的事情。
因此,前几年管理层披露的太多,并成为竞争劣势。现在我们处于游击战的环境中。我们每天都在赢得客户,实现战斗风格。我们正在进行演示,我们正在赢得客户。我们正在成长。
因此,如果不增加收入,我们无法增加我们的MagneGas销售额,您会看到这种增长。您还获得了生产量数据,这表明我们正在增加生产。现在我们使用一个非常大的小品审核员。如果我们开始存储数万美元甚至数十万美元的MagneGas库存,他们会让我们透露它。
但是现在我们的资产负债表上什么也没有。就像我们的资产负债表上没有一美元的MagneGas。那么你应该从我们的季度报告中看到,如果我们正在提高产量,这意味着销售额正在上升,我们只是努力保持我们相对于大男孩的竞争优势,直到我们开始真正成长。
希望这是最好的妥协,我明白你为什么要这样,我不会责怪你一点,希望在某种程度上它成为一个足够大的数字10%,20%,30%的销售额,审计师让我们披露它。他们很可能会让我们将单位销售分开,所以如果我们将这些机器中的一台出售给土耳其,你就会再次知道这一点。你可能还会有一个单独的特许权使用费项目,它再次告诉你在土耳其接受天然气的速度有多快,或者我们是否在其他国家这样做。
因此,在接下来的几个季度你将获得更多的信息,当然不是因为我们试图隐藏任何东西,我们只是试图非常聪明地不给大家伙任何反对我们的东西。
身份不明的分析师
Okay. I have -- there is -- I am looking out at press release dated 28 of January this year about the contract with the City of San Diego. I am not sure if you can comment on this or not. I'm under the impression there is a class-action lawsuit based on this press release.
好的。 我有 - 有 - 我正在关注今年1月28日关于与圣地亚哥市签订合同的新闻稿。 我不确定你是否可以对此发表评论。 我的印象是基于这份新闻稿有集体诉讼。
Scott Mahoney
There is. Yeah.
有。是啊。
身份不明的分析师
Is the contract was sent. Can you comment? Is the contract with San Diego a truly invaluable thing?
合同是否已发送。 你能评论吗? 与圣地亚哥签订的合同是真正无价的吗?
Scott Mahoney
So here is basically the back story. So we had a purchase order from three different departments from the City of San Diego. We asked consent from the guy that we had the written purchase contracts from to use their name and go ahead and let them know or let everybody know that we had won a new customer.
And when that went out someone upstairs got a call from the incumbent provider who is all been in the shape is one of the big guys and said, hey, are you switching everything you do, meaning, buying things other than our MagneGas. So buying wire or welding equipment or protected gear, I mean, this is contracts for like hundreds of thousands of dollars.
So guy said, no, we are just buying some MagneGas. We like the product, and like, well, if you guys don't make that press release down we are going to stop doing business with you, and we are going to say that you breached your other purchase agreements. So if I'm selling a MagneGas it has nothing to do with him buying some welding equipment, right?
所以这里基本上是背景故事。因此,我们收到了圣地亚哥市三个不同部门的采购订单。我们征求那个人的同意,我们有书面购买合同来使用他们的名字,然后让他们知道或让每个人都知道我们赢得了一个新客户。
当那个人走出去时楼上有人接到了现任提供商的电话,他们都是大家伙之一并且说,嘿,你转换你所做的一切,意思是,购买我们的MagneGas以外的东西。因此,购买电线或焊接设备或受保护的设备,我的意思是,这是几十万美元的合同。
所以小伙子说,不,我们只是买一些MagneGas。我们喜欢这个产品,好吧,如果你们不发布新闻稿,我们将停止与你做生意,我们会说你违反了其他购买协议。所以,如果我卖MagneGas,它与他买一些焊接设备无关,对吧?
身份不明的分析师
Right.
对。
Scott Mahoney
The other guy tied it and said -- the other guy said, you have to basically make them take the press release down. So as a courtesy to a customer we took the press release down. That's it.
另一个人把它绑起来说 - 另一个人说,你必须基本上让他们把新闻稿放下来。 因此,为了客户的礼貌,我们采取了新闻稿。 而已。
身份不明的分析师
Okay.
好的。
Scott Mahoney
That is a long and short of it.
这是它的长短不一之处。
身份不明的分析师
Okay. That hurt the stock creeping that separate.
好的。 这伤害了股票的分离。
Scott Mahoney
No. No. That did not hurt the stock price. That is a crock ship.
没有。这没有损害股价。 那是一艘瓦罐船。
身份不明的分析师
What trick…
什么把戏......
Scott Mahoney
So let me tell you, no, no, it's -- let me think, give me a second, okay? What you have is just an ambulant chasing lawyers who claim that our stock price went down, but you got to remember, at the time that this happened we were in the middle of the reverse split and the capital raise.
所以,让我告诉你,不,不,这是 - 让我想想,给我一点,好吗? 你所拥有的只是一个追逐律师的运动员,他们声称我们的股价下跌了,但你要记住,在发生这种情况时,我们正处于反向拆分和资金筹集的中间。
身份不明的分析师
Okay.
好的。
Scott Mahoney
So the timing is just overlapping but what they're trying to do, Dennis, make that seem like there's a correlation, there isn't.
因此,时机只是重叠,但他们正在努力做的事情,丹尼斯,使这看起来像有相关性,没有。
身份不明的分析师
Okay.
好的。
Scott Mahoney
And…
和…
身份不明的分析师
Would you think…
你觉得......
Scott Mahoney
Our law firm -- yeah.
我们的律师事务所 - 是的。
身份不明的分析师
Law suit is baseless.
法律诉讼毫无根据。
Scott Mahoney
So is baseless in our minds and what people do with the things they look for any sort of a corrective statement. If you look at the corrective statement that we put out in an 8-KA about a week after the San Diego press release, we detailed that there were valid purchase orders for three different departments, but there was no binding long-term obligation for them to keep buying from us.
So we didn't tell the public anything incorrect and these ambulance chases are basically trying to link to unrelated things, the reverse split was happening and they had nothing to do with San Diego.
因此,在我们的思想中毫无根据,以及人们如何处理他们寻找任何纠正性陈述的事情。 如果你看看我们在圣地亚哥新闻发布一周后在8-KA中发布的纠正声明,我们详细说明了三个不同部门的有效采购订单,但对他们没有约束力的长期义务 继续向我们购买。
所以我们没有告诉公众任何不正确的事情,这些救护车追逐基本上是试图联系到无关的事情,反向分裂正在发生,他们与圣地亚哥没有任何关系。
身份不明的分析师
Great move.
好动。
Scott Mahoney
And the reverse split scooped everyone and made the stock price go down, but you won't know what these lawyers really looking to do, they are just looking for you to sell, they are just giving insurance settlement, so that's not like you guys. When I can take money and give it to them for no good reasons.
反向拆分让每个人都嗤之以鼻,让股价下跌,但你不会知道这些律师真正想做什么,他们只是在寻找你卖,他们只是给保险结算,所以这不像你们。 当我可以拿钱并且无缘无故地把它交给他们。
身份不明的分析师
I never join class actions.
我从不加入集体诉讼。
Scott Mahoney
Thank you.
谢谢。
身份不明的分析师
Not at all. Hey.
一点也不。 嘿。
Scott Mahoney
Yeah.
是啊。
身份不明的分析师
Are you going to be CEO of both companies.
你会成为两家公司的首席执行官吗?
Scott Mahoney
For now, for now.
现在,暂时。
身份不明的分析师
Okay.
好的。
Scott Mahoney
And I'm not taking sort of the cash salary out of the second one. I'm just making what I have made. No big changes for now and I'm not looking to just have a profit from this unfairly. I'm simply trying to keep the cash costs of the water company as close to zero as possible. So both myself and the CFO will just work for stock, no cash, whatsoever, and hopefully, we can get the water company to be really valuable and grow really rapidly.
而且我不会从第二个那里拿出现金薪水。 我只是在做我所做的。 现在没有大的变化,我也不希望从这种不公平的利益中获利。 我只是想让自来水公司的现金成本尽可能接近零。 因此,我和首席财务官都会为股票而无需任何现金工作,并且希望我们可以让自来水公司真正有价值并迅速发展。
身份不明的分析师
Okay. One clarification on the town hall whatever it was a couple weeks ago.
好的。 无论几周之前,市政厅的一个澄清。
Scott Mahoney
Yes.
是。
身份不明的分析师
You mentioned an explosion in Turkey.
你提到了土耳其爆炸事件。
Scott Mahoney
Yes.
是。
身份不明的分析师
I tried to…
我试过了…
Scott Mahoney
There was…
有…
身份不明的分析师
Go ahead.
前进。
Scott Mahoney
I think it's in a town called, sorry, I have on my phone, but if I could pull up the presentation. So there was an explosion, I think, it was third week of January and its support outside of, basically there is a port city attached to Istanbul. And what happened was they were doing some cutting demolition on the ship and one of the cylinders of the settling fell over, got on fire and triggered an explosion, two guys died and nine people were basically permanently disfigured from the burns. But that's -- it's not an easy thing to find. It's -- I mean, I have -- I actually uncovered this for one of the port demonstrations we were doing in Hamburg later that year and we want to start shifting all of our presentations to the safety awareness at these ports and when we were looking we uncovered the Turkish incident and that's how I am worry of it today.
我想这是在一个叫做的小镇,对不起,我有我的电话,但如果我可以拉出演示文稿。 所以有一次爆炸,我想,这是1月的第三个星期以及它以外的支持,基本上有一个港口城市附属于伊斯坦布尔。 发生了什么事情是他们正在对船进行一些切割拆除,其中一个沉降倒塌,着火并引发爆炸,两个人死亡,九人基本上永久毁容了烧伤。 但那是 - 找到它并不容易。 这是 - 我的意思是,我有 - 我实际上在今年晚些时候在汉堡进行的一次港口示范中发现了这一点,我们希望开始将所有演示文稿转移到这些港口的安全意识,当我们看的时候 我们发现了土耳其事件,这就是我今天对它的担忧。
身份不明的分析师
You might double check that. I just -- when I try to see if it was acetylene related explosion, the only thing I could find was it -- was natural gas-related explosion.
你可以仔细检查一下。 我只是 - 当我试图看看它是否是乙炔相关的爆炸时,我唯一能找到的就是天然气相关的爆炸。
Scott Mahoney
No, no, okay. So roughly at the same timeframe there was a natural gas pipeline explosion killed some people in January but that had nothing to do with the settling. And if I could I can actually, like, I have a pretty good visual memory, I can actually see the article, because printed it out, like, kind of, for whatever reason it inclik -- I N C L I K is what sticks in my head but I don't know if that's the name of the port town.
But we were -- so we actually got a government report from one of the people we work within Turkey talking about sort of the findings, that's what trigger them to take this whole thing seriously, is we just proposed the concept of working with them and we said, what settling the horrible thing, we kind of think everyone will eventually ban it and then savvy enough a week later this incident happened. So that was ultimately just our timing and their bad fortune led to this opportunity, but we have capitalized on it.
不,不,好的。 因此大致在同一时间框架内,1月份天然气管道爆炸导致一些人死亡,但这与定居无关。 如果我可以,我可以,就像,我有一个非常好的视觉记忆,我实际上可以看到这篇文章,因为它打印出来,就像,它出于什么原因它的意思 - INCLIK是我脑子里的东西但是 我不知道这是不是港口城镇的名字。
但是我们 - 所以我们实际上得到了我们在土耳其工作的人之一的政府报告,谈论了一些调查结果,这是什么促使他们认真对待这一切,我们刚刚提出了与他们合作的概念, 我们说,解决这个可怕的事情,我们认为每个人最终都会禁止它,然后在一周后这个事件发生时足够精明。 所以这最终只是我们的时机,他们的不幸导致了这个机会,但我们已经利用它。
身份不明的分析师
Thank you, Scott.
谢谢你,斯科特。
Scott Mahoney
Fine. Good stuff you had. All right, moderator do we have any more questions.
精细。 你有好东西。 好的,主持人我们还有其他问题吗。
会议主持员
Yeah. Our next question comes from the line of Gilead Elysee with Great Street Capital [ph]. Please proceed with your questions.
是啊。 我们的下一个问题来自Gilead Elysee和Great Street Capital [ph]。 请继续你的问题。
身份不明的分析师
Hi. I was just taking in all the information of last two callers and just composing myself. Just a lot of -- you have answered a lot of the questions already, some related, some unrelated, and I just want to thank you for your time. I won't take any more of your time.
你好。 我只是接收了最后两个来电者的所有信息,只是自己编写。 很多 - 你已经回答了很多问题,有些是相关的,有些是无关的,我只是想感谢你的时间。 我不会再花你的时间了。
Scott Mahoney
Thank you. I appreciate you guys listening especially in a day.
谢谢。 我感谢你们,特别是在一天之内。
身份不明的分析师
Yeah. No problem. Take care.
是啊。 没问题。 照顾自己。
会议主持员
Our next question comes from the like of William Worsen [ph], Private Investor. Please state your question.
我们的下一个问题来自私人投资者William Worsen [ph]。 请说出你的问题。
身份不明的分析师
Yes. Hello?
是。 你好?
Scott Mahoney
Hi, there.
嗨,您好。
身份不明的分析师
Yeah. Hi. I am a shareholder. I purchased 75,000 shares. So what I'm more concerned about is I deftly see -- I have my PhD in mathematics, so I went through your financial and your -- I noticed that all the inventory you have you sell, which is great. But the thing I'm wondering about it with the spin-off, how other share can get into our account, because some brokerage accounts don't except OTC stocks. So I was wondering how we will receive them, because I do own a lot of them.
是啊。你好。 我是股东。 我购买了75,000股。 所以我更关心的是我巧妙地看到 - 我有数学博士学位,所以我经历了你的财务和你的 - 我注意到你卖的所有库存,这很棒。 但是,我想知道它与分拆,其他股票如何进入我们的账户,因为一些经纪账户不包括场外交易股票。 所以我想知道我们将如何接收它们,因为我拥有很多它们。
Scott Mahoney
Yeah. That's a great question. So the way I understand it is we are actually going through something right now called DTC eligibility, which basically, it's almost like, bank wires or bank ACH for stock. So you can move shares electronically. I mean, the old fashioned way to do it is physically get a certificate. But you can spend the time and a little bit of money and you can apply to be sort of to get this big boy status and be able to electronically remit shares to people.
So in the instance where we are able to do so, I think, that would be our general preferred method, it's more cost-effective, time effective, when that mailing at a bunch of mailers that don't need to be mailed. But there are going to be some instances, like, you described, where there are brokerage groups that do not take OTC stocks.
Now this is a unique circumstance because you have very clear legal boundary, like, if you did some sort of consulting and someone randomly gave you a restricted stock. That is very difficult to deposit. Now if you are getting a share dividend from a NASDAQ listed company and you have clear evidence of electronically owning those other shares and you have good chain of custody and I would argue that your chances of being deposit the dividend even if it is OTC should be much easier.
So I can't guarantee but I know that there, I mean, I personally dealt with this many times in other companies, it's a pain, but it definitely can be done and in this instance we are trying everything we can to make it easier for you to deposit their shares. Now the only thing I can add to this is we have a very, very clear game plan to apply for up listing with all of the business activity that we have talked about with Turkey and other things that are coming, we think it will be a fairly straightforward process for us to be eligible for up listing.
So is the only -- so, I mean, we already clear, there is several different tears for example in the NYC, except per share price we qualify for every other term. So we have got a game plan is to how we solve that, we believe we can solve that without having to do anything to reverse splits. We think there are certain circumstances that there where -- that business will be quickly eligible for NYC, and theoretically, NASDAQ, but I think our priority is NYC for the spin-off.
是啊。这是一个很好的问题。所以我理解它的方式是我们现在正在经历一些现在被称为DTC资格的东西,基本上,它几乎就像银行电汇或银行ACH股票一样。所以你可以通过电子方式转移股票。我的意思是,老式的做法是获得证书。但你可以花时间和一点点钱,你可以申请成为获得这个大男孩的地位,并能够以电子方式向人们汇款。
因此,在我们能够这样做的情况下,我认为,这将是我们一般首选的方法,它更具成本效益,时间效率,当邮件发送到一堆不需要邮寄的邮件时。但是,有些情况会像你描述的那样,那些经纪集团不会持有场外交易股票。
现在这是一个独特的情况,因为你有非常明确的法律界限,比如,如果你做了某种咨询,有人随机给你一个限制性股票。存款非常困难。现在,如果您从纳斯达克上市公司获得股息,并且您有明确的证据证明电子拥有其他股票,并且您拥有良好的监管链,我认为即使是场外交易,您存入股息的机会也应该是更容易。
所以我不能保证,但我知道那里,我的意思是,我亲自在其他公司处理过这个问题,这很痛苦,但绝对可以做到,在这种情况下,我们正在尽我们所能让它变得更容易为你存入他们的股票。现在我唯一可以补充一点的是,我们有一个非常非常明确的游戏计划申请上市,我们已经与土耳其讨论过的所有商业活动以及即将到来的其他事情,我们认为这将是一个我们有资格上市的相当简单的流程。
所以是唯一的 - 所以,我的意思是,我们已经清楚,在纽约市有几种不同的眼泪,除了每股价格我们有资格获得其他每个期限。所以我们有一个游戏计划是我们如何解决这个问题,我们相信我们可以解决这个问题,而无需做任何事情来反向拆分。我们认为在某些情况下 - 那里的业务很快就会有资格获得纽约市,理论上,纳斯达克,但我认为我们的优先权是纽约市的分拆。
身份不明的分析师
And when do you anticipate them to show up -- I use Robin Hood, but I also have e-trades, I also have a few other brokerage accounts. When do we see the shares appear in our account by the low…
你什么时候预料他们出现 - 我使用罗宾汉,但我也有电子交易,我还有一些其他经纪账户。 我们什么时候看到股票出现在我们的账户中......
Scott Mahoney
From the OTC -- well, from the Form-10, it's about a 45-day to 60-day process to complete the process and be up on free trading on OTC. So you may actually get a share or you may elect to, say, electronic, I just want you to hold off until it is OTC eligible but people will be able to get their distribution beginning of September.
从场外交易 - 好吧,从Form-10开始,大约需要45天到60天的时间来完成这个过程,并在OTC上进行自由交易。 所以你实际上可以获得一份股票,或者你可以选择电子,我只是希望你推迟到OTC合格,但人们将能够在9月初获得他们的发行。
身份不明的分析师
Okay. Good. Because, I definitely see a future and as it, I'm looking now and act that was trading, it dropped down before six, I brought another 10,000 shares, because I'm still up I got at $0.30, so I am still up a quite a bit, but I definitely see it over $1 before the end of -- middle of -- beginning at September actually, because, I mean, the more news that you release each day I have noticed that the stock responds very drastically. I mean you could call and just put out article saying that, well, the $165 million deal here we just got the first deposits or we just signed a paperwork and that goes a long way, because other day it was $0.99 and I am thinking, I have got $0.75, great, I have to sell, but then I thought.
好的。 好。 因为,我肯定会看到一个未来,因为它,我现在正在寻找交易,它在六点之前下跌,我带来了另外10,000股,因为我还在上涨我得到了0.30美元,所以我仍然上涨 相当多,但我确实在9月中旬之前看到它超过1美元 - 实际上从9月开始,因为,我的意思是,每天发布的消息越多我注意到股票反应非常剧烈。 我的意思是你可以打电话,只是发表一篇文章说,好吧,这里有1.65亿美元的交易,我们刚收到第一笔存款,或者我们刚刚签了一份文书工作而且还有很长的路要走,因为有一天它是0.99美元,我在想, 我有0.75美元,很棒,我必须卖掉,但后来我想。
Scott Mahoney
Yeah.
是啊。
身份不明的分析师
The long run it's not the best bet because when they spin-off and if your company is by itself I think that's going to be upwards to $2 to $3 due to -- that you -- when you make it, you sell it, you don't keep the inventory, it's got…
从长远来看,这不是最好的选择,因为当他们分拆时,如果你的公司本身就是我自己认为那将会上涨到2美元到3美元,因为 - 你 - 当你做它,你卖掉它,你 不要保留库存,它有......
Scott Mahoney
Yeah.
是啊。
身份不明的分析师
It's even made. So I mean I mean definitely withholding through the $2 and $3 shares, because I think…
它甚至制作完成。 所以我的意思是我的意思是绝对扣留2美元和3美元的股票,因为我认为......
Scott Mahoney
Good.
好。
身份不明的分析师
What we are looking at…
我们在看什么......
Scott Mahoney
Hope we can get there soon than later.
希望我们能够很快到达那里。
身份不明的分析师
Yeah. But end of this quarter, I think, you should definitely be there, I don't see why not $1. I am going to purchase another 10,000 shares tomorrow, and total drops out at 50, just so I can buy and then go back out.
是啊。 但是,我认为,这个季度结束,你肯定应该在那里,我不明白为什么不是1美元。 我明天将再购买10,000股,总价格下跌50美元,这样我就可以买回去了。
Scott Mahoney
I think everybody wants that.
我想每个人都想要那个。
身份不明的分析师
Yeah.
是啊。
Scott Mahoney
Okay. Well, good, well, thank you, William. Thank you very much. I appreciate your support. I appreciate your interest. But just to try to keep everybody moving, because it's getting later and later for everyone on the East Coast. If you're okay moderator please go ahead if there is anybody else.
好的。 嗯,好的,好的,谢谢你,威廉。 非常感谢你。 我感谢您的支持。 我感谢你的兴趣。 但只是为了让每个人都感动,因为东海岸的每个人都会越来越晚。 如果你还好主持人请继续,如果还有其他人。
会议主持员
Absolutely. Our next question comes from the line of DJ Vasquez [ph], Private Investor. Please proceed with your question.
绝对。 我们的下一个问题来自私人投资者DJ Vasquez [ph]。 请继续你的问题。
身份不明的分析师
Hey, Scott. My Lord and Savior. How are you doing?
嘿,斯科特。 我的主和救主。 你好吗?
Scott Mahoney
I'm good. That's quite a title but I'll just be happy to say I'm happy to try to add value for you.
我很好。 这是一个很标题,但我很乐意说我很乐意为你增加价值。
身份不明的分析师
Good. So I'm actually coming at you from the stock split family, we have a strong support for you and the company, and I just got asked the tough question and I will keep you short. So I just want to ask you when are we going to be to hear about the top 10 retailers?
好。 所以我实际上是从股票拆分家庭来到你这里,我们对你和公司有很强的支持,我刚刚被问到一个棘手的问题,我会让你做空。 所以我只想问你我们什么时候才能听到十大零售商的消息?
Scott Mahoney
So here is the detail. So the Water Pilot what you should expect is that's going to become a big like consistent source of news flow for the water company post-split. So here's the basic details. I am aware that there have been several different names speculated. One of those things is the correct name, I just can't tell you which one. And here is the reason why.
The retailers that we are working with is a household name. There have a really big deal when it comes to sort of the scale of one of our two products, they love the navigator, they want us to do more and they think it's great for the minimum water conservation through leak detection. They're very happy.
But they also understand that their name could quickly influence a whole host of things, customer perception of a product and the valuable company potentially. So most of these really big names unfortunately early on they heavily restrict you in the use of your name until they get to a certain size. So let's say that this organization has about 1,700 retail locations all over the U.S.
So let's just pretend that we get to 100. What that point if I mean like, look, you are already in a very large percentage of our stores. We would probably push them to do a testimonial. Hey, we will give you a discount on service by 10%, if you will let us use your name and if they are using a large enough chunk of the organization, eventually you can squeak occupancy using the name, but unfortunately I can't, I mean, it's actually in our contract, I am under an NDA with their name, but I can't tell you that your brothers on the stock splits have already gets to correctly, I just can't tell you which one of the names they guess is the right one.
所以这里是细节。因此,您应该期待的水上飞行员将成为分拆后自来水公司新闻流量的重要来源。所以这是基本的细节。我知道有几个不同的名字被推测。其中一个是正确的名称,我只是无法告诉你哪一个。这就是原因所在。
我们正在与之合作的零售商是家喻户晓的名字。当谈到我们两种产品之一的规模时,他们非常喜欢导航器,他们希望我们做得更多,他们认为通过泄漏检测实现最小的节水效果非常好。他们很开心。
但他们也明白,他们的名字可以迅速影响一大堆事物,客户对产品的看法以及潜在的有价值的公司。因此,不幸的是,大多数这些真正的大名鼎鼎的早期他们严重限制你使用你的名字,直到他们达到一定的规模。因此,假设该组织在美国各地拥有约1,700个零售点。
所以,让我们假设我们达到100分。如果我的意思是,那么,看,你已经占我们商店的很大比例。我们可能会推动他们做推荐。嘿,我们会给你10%的服务折扣,如果你让我们使用你的名字,如果他们使用了足够大的组织,最终你可以使用这个名字吱吱作响,但不幸的是我不能,我的意思是,这实际上是在我们的合同中,我在他们的名字下的NDA,但我不能告诉你,你的兄弟在股票拆分已经得到正确,我只是无法告诉你哪一个他们猜测的名字是正确的。
身份不明的分析师
Okay.
好的。
Scott Mahoney
But it's a good name and there is…
但这是一个好名字,有......
身份不明的分析师
…last fall.
…去年秋天。
Scott Mahoney
Yeah. I mean, I would love to tell you the names and what we will do is, what like some of these standalone organization that are smaller, but have scalability, like, we talked about the Holiday Inn. So that's the guy who has over 100 hotel chains. Our installs are over 5,000 a pop, as a potentially we $500,000 relationship and he doesn't have any problem with us using the Holiday Inn, Inc. because it's one of 10 different hotel brands he owns. He as a franchise.
So in instances like that or some of the food chains where we can talk openly about them, what you know is that that franchises is another certain restrictions within, let's say, one of the big top 10 food franchise, for example. We do an install there. He's got to go to his franchise, and say, hey, this is what I want to do and what you should know is that when we do that we've kind of gotten like a signoff by a big name and if we are smart about how we leverage it again you get 100 installs with a really big franchisee then you go to the parent and say, hey, why don't you introduce us to all your other franchises. That's where the thing grows.
And also there some need to think about the Water Pilot, the reason why we did that deal was because we are working with powerful enough governments in the Middle East, you think about Saudi or UAE, even Turkey, these are all places where they got water restrictions, so even though we might be in their talking some of the fuel company, at some point for the Water Pilot the opportunity is to go to one of these countries and say, one should require that on every single new building built in your country this is installed. That is a huge opportunity.
是啊。我的意思是,我很乐意告诉你名字和我们将要做的是什么,这些独立组织中的一些更小,但具有可扩展性,比如,我们谈到了假日酒店。这就是拥有100多家连锁酒店的人。我们的安装量超过5000个,可能是我们50万美元的关系,他对我们使用Holiday Inn,Inc。没有任何问题,因为它是他拥有的10个不同酒店品牌之一。他作为一个特许经营。
因此,在我们可以公开谈论它们的那些或某些食物链的情况下,你知道的是,特许经营权是另一个特定的限制,比如说,例如,十大食品特许经营权之一。我们在那里安装。他必须去他的特许经营权,然后说,嘿,这就是我想做的事情,你应该知道的是,当我们这样做时,我们有点像一个大牌的签名,如果我们聪明的话我们如何再次利用它你有一个非常大的特许经营者获得100次安装然后你去父母说,嘿,你为什么不介绍我们你所有的其他特许经营权。这就是事情发展的地方。
还有一些人需要考虑水资源试点,我们之所以做这笔交易的原因是因为我们正在与中东地区强大的政府合作,你想到沙特或阿联酋,甚至土耳其,这些都是他们得到的地方水限制,所以即使我们可能在他们谈论一些燃料公司,在水飞行员的某个时刻,机会是去其中一个国家,并说,一个应该要求在你的每一个新建筑物这是安装的国家。这是一个巨大的机会。
身份不明的分析师
Right. Yeah. I think, it's -- like, I said, we are a very strong supporting family for you. I am sure you have seen everything that we are doing. We just -- I feel like we are slowly losing a little bit of confidence with a lot of these calls, because I think, most of us are expecting you to be releasing the information like that like the contract being confirmed or like you releasing the name of the retailers, because I think that's overall really looking forward to and I'm slowly starting to see a lot of that confidence, it's kind of be in loss and I would hate for that to happen. But that's why I was asking just…
对。是啊。 我想,就像我说的那样,我们是一个非常强大的支持家庭。 我相信你已经看到了我们正在做的一切。 我们只是 - 我觉得我们在很多这些电话中慢慢失去一点信心,因为我认为,我们大多数人都希望你发布信息,比如合同被确认或者像你发布的那样 零售商的名字,因为我认为这总体上真的很期待,我慢慢开始看到很多信心,它有点亏本,我讨厌这种情况发生。 但那就是我要问的原因......
Scott Mahoney
Well, keep in mind, the Water Pilot you are going to see more names named, you are going to see more activity, that's a business that we have basically added a bunch of sales resources and we are opening a lot of doors and they've got people that we can start up naming names. Now you work with a large multifamily portfolio, something that owns a hundred apartment buildings, is as exciting as you know what the big retailers know but that some you can actually when you announce enough for $500,000 contract. That's going to show the Water Pilot has scalability.
I think that will start to get people excited as well. So hopefully get hanging there. We are actually not trying to hide anything, we are just trying to make the customer happy, so that we can get them to sign up for hundreds more installs. That's the opportunity we want to preserve.
好吧,请记住,Water Pilot你会看到更多的名字命名,你会看到更多的活动,这是一项业务,我们基本上已经添加了一堆销售资源,我们正在打开很多门,他们' 有人说我们可以开始命名。 现在你使用大型多户住宅投资组合,拥有一百套公寓楼,就像你知道大型零售商知道的那样令人兴奋,但实际上当你宣布足够的500,000美元合同时,你可以这样做。 这将显示Water Pilot具有可扩展性。
我认为这也会让人们兴奋起来。 所以希望能挂在那里。 我们实际上并没有试图隐藏任何东西,我们只是想让客户满意,这样我们就可以让他们注册数百个安装。 这是我们想要保留的机会。
身份不明的分析师
Yeah. We know what's coming. We are all very, very hyper aware of what's coming. We just want to know like we need some concrete information, you know what I am saying, just, like, we are just here as investors then we are getting a lot of this. We largely appreciate what you are do every day, like, you give us a lot of information, but we feel like a lot of it is kind of like not very clear concrete and we want some concrete information, you know what I mean?
是啊。 我们知道将要发生什么。 我们都非常,非常了解即将发生的事情。 我们只是想知道我们需要一些具体的信息,你知道我在说什么,就像,我们只是作为投资者,然后我们得到了很多。 我们非常感谢你每天都在做什么,比如,你给我们提供了很多信息,但是我们觉得很多东西都有点不太清楚,我们想要一些具体的信息,你知道我的意思吗?
Scott Mahoney
Yeah. Just keep in mind, kind of, like, when the other gentlemen was asking about the MagneGas sales. We are also trying to be pretty careful because our -- like our most expensive product is $100,000 install. Our cheapest is south of $2,000. So right now with a lot of these pilots we are being cautious because we don't want to be get anybody away, like, say, we are doing a hotel worth $100 then the food franchise guys, like, wait a minute, am I getting the knockoff, why is my only $5 is install, the different side valve that have very different costs.
So right now we are just getting careful, because the Water Pilot is basically an infancy. It's a startup, but it's a start up with two years of basically data to show, we can conserve 20% of water that goes into a building. Huge, when you think about that on a global scale, that's over 500 billion in terms of water a day.
是啊。 请记住,当其他绅士询问MagneGas销售时,有点像。 我们也非常小心,因为我们 - 就像我们最昂贵的产品一样,安装量为100,000美元。 我们最便宜的是2000美元以南。 因此,现在有很多这些飞行员我们都很谨慎,因为我们不想让任何人离开,比如说,我们正在做价值100美元的酒店然后食品特许经营人员,比如,等一下,我是 得到仿制品,为什么我只需安装5美元,不同的侧阀具有非常不同的成本。
所以现在我们只是小心点,因为Water Pilot基本上是一个婴儿期。 这是一家创业公司,但它是一个启动,有两年的基本数据显示,我们可以节约20%的水进入建筑物。 巨大的,当你在全球范围内考虑这个问题时,每天的水量超过5000亿。
身份不明的分析师
Right.
对。
Scott Mahoney
If you can do that for people, it is going to grow like you've never seen. So we are just trying to make sure we get it right. The messaging is going to continue to improve and you are see more and more information. We do want to do a corporate video kind of like we did for the parent for Water Pilot who we can see it and get some customer testimonials and really kind of feel it, because it's really going to work.
如果你能为人们做到这一点,它将会像你从未见过的那样成长。 所以我们只是想确保我们做对。 消息传递将继续改进,您会看到越来越多的信息。 我们确实想做一个像我们为Water Pilot的父母所做的公司视频,我们可以看到它,并得到一些客户的推荐,并且真的有点感觉,因为它真的会起作用。
身份不明的分析师
So can we expect concrete confirmation on one of these big news like in the next month or sooner or what do you expect of the release…
那么我们是否可以期待对这些重大新闻中的一个进行具体确认,例如在下个月或更早或者您对发布的预期...
Scott Mahoney
So it's difficult for me to legally kind of give you things on a forward-looking basis like that, but what I can say is, like, we are right now, we are talking to at least five different organizations, about at least $100,000 contracts just Water Pilot and a couple of the north $0.5 million opportunity.
So the guys at the Water Pilot are doing a fantastic job. We invested in them because we saw how close they were to having huge deals. And we are talking one of the largest food restaurant operators in the country, like, top three. Just if we signed them up, that's theoretically like $1.4 million worth of installs.
因此,我很难合法地向你提供类似前瞻性的东西,但我可以说,就像我们现在一样,我们正在与至少五个不同的组织谈论,至少有100,000美元的合同 只是水上飞行员和几个北方50万美元的机会。
所以Water Pilot的工作人员做得非常出色。 我们对它们进行了投资,因为我们看到它们与巨额交易有多接近。 我们正在谈论该国最大的食品餐厅运营商之一,如前三名。 如果我们签了他们,那理论上就像价值140万美元的安装。
身份不明的分析师
Okay.
好的。
Scott Mahoney
So I really hope that in -- I hope that between now and the end of the year, you get to see a couple of trophy names, you get to see a couple trophy names on the video, telling us why they get Water Pilot and the data there, I have seen the science, it's real and we are going to hopefully be in a better position, I could seem to tell everyone more and more about this company post-split.
所以我真的希望在 - 我希望从现在到今年年底,你可以看到几个奖杯名称,你可以在视频中看到几个奖杯名称,告诉我们为什么他们获得Water Pilot和 在那里的数据,我已经看到了科学,它是真实的,我们希望能够处于更好的位置,我似乎可以告诉所有人越来越多关于这家公司的分拆后。
身份不明的分析师
Okay. So thanks for your time. Let's somebody else…
好的。 谢谢你的时间。 让别人......
Scott Mahoney
Thank you.
谢谢。
身份不明的分析师
…ask the question, I just want to get a shot out to the stock family, flap app, representing increasing your shasha, everybody love you all…
...问这个问题,我只是想向股票家族拍一张照片,代表增加你的莎莎,每个人都爱你们...
Scott Mahoney
Okay. Thanks DJ.
好的。 谢谢DJ。
会议主持员
Our next question…
我们下一个问题......
Scott Mahoney
Thank you.
谢谢。
会议主持员
… is coming from the line of Kevin Corners [ph], Private Investor. Please proceed with your question.
......来自私人投资者Kevin Corners [ph]。 请继续你的问题。
身份不明的分析师
Hi, Scott. Kevin here. I was just curious, so you talked about growth, you mentioned growth overseas.
嗨,斯科特。 凯文在这里。 我只是很好奇,所以你谈到增长,你提到海外增长。
Scott Mahoney
Right.
对。
身份不明的分析师
I come from a company that has experienced a lot of growth and I was kind of wondering what your sales team looks like, are you hang on your sales with yourself or you have a team, direct or what does that look like?
我来自一家经历了大量增长的公司,我有点想知道你的销售团队是什么样子,你是依靠自己的销售还是你有一个团队,直接或者看起来像什么?
Scott Mahoney
So great question, so it really split into two very different worlds, okay. In the U.S. retail world we have about 100, maybe 110 team members and that's probably about 75% people who touch the customer. So you have got people that are dedicated outside sales people whether out there be in the bushes trying to generate revenue generating relationships every day. Then you got branch managers and who are basically like inside sales people, that you've already established a customer relationship, they're coming to you, they are ordering repeat orders. So other than basically, like, a very limited number of people that really just move around inventory and do back office work, albeit with 95% that are U.S. retail employee base touches the customer and sells, even the drivers sell. So we have that team.
Then we have a MagneGas product specialist team that helps us with both U.S. and domestic -- and international. So one of the gentleman that's really key to this organization is a guy named Jack Armstrong, other guy's name is Steve Boyd [ph]. Those two guys schedule demonstrations all over the U.S., so the local guy, let's say, a guy in LA, okay. He scheduled a -- a demonstration with some big company that use a lot of the settling then one of those two other gentlemen I just described will come in and do a physical demonstration, talk about the product from the technical aspect, functional aspect and really they are there to help close the deal. So those same people are involved internationally.
So up until now we haven't really had the critical mass internationally to open doors other than basically me and a couple of people in the company. So my background is international business development that's why I went to business school for at one point, confidently spoke five languages, like, I think, it's chemical when people will say certain things on places like, but she's never been in Turkey. Yeah, I have multiple times. I know exactly what I am doing and that's why we went and begin with.
So we're very specifically targeting countries where we can network into extremely influential relationships, is out of the people who are some of the most influential business owners in the country or the government themselves.
这么好的问题,所以它真的分裂成两个非常不同的世界,好吧。在美国零售业,我们有大约100名,可能有110名团队成员,大概有75%的人接触过客户。因此,你有一些专门面向销售人员的人,无论是在灌木丛中还是每天都在努力创造创收关系。然后你有分公司经理,他们基本上就像内部销售人员,你已经建立了客户关系,他们来找你,他们正在订购重复订单。除了基本上,除了基本上,只有非常有限数量的人真正只是在库存和办公室工作,尽管有95%是美国零售员工基础接触客户和销售,甚至司机出售。所以我们有那个团队。
然后我们有一个MagneGas产品专家团队,帮助我们在美国和国内 - 和国际。因此,这个组织真正关键的绅士之一是一个名叫杰克阿姆斯特朗的人,其他人的名字是史蒂夫博伊德[ph]。这两个家伙计划在美国各地举行示威活动,所以当地的家伙,比如洛杉矶的一个人,好吧。他安排了 - 一个大公司的示范,使用了大量的解决方案,然后我刚才描述的其他两位先生中的一位将进来进行物理演示,从技术方面,功能方面谈论产品,真的他们在那里帮助完成交易。所以这些人都参与国际。
到目前为止,除了基本上我和公司里的几个人之外,我们还没有真正拥有国际上的临界质量。所以我的背景是国际业务发展,这就是为什么我一度去商学院,自信地讲了五种语言,我认为,当人们在某些地方说某些事情时,这是化学品,但她从来没有去过土耳其。是的,我有多次。我确切地知道我在做什么,这就是我们开始时的原因。
因此,我们非常专门针对那些我们可以建立起极具影响力的关系的国家,而不是那些在国内最有影响力的企业主或政府本身的人。
身份不明的分析师
Okay
好的
Scott Mahoney
So what we are doing on the international side is as like, now that we have multiple countries that we feel are close to moving forward in the Middle East. We just recently hired an area manager. He is a Saudi national, bilingual, extremely comfortable being all over the region. We are currently interviewing someone for our Latin American area manager and the third person that I need is someone that's bilingual and probably from the Netherlands, so that we have someone that can handle everything from contract review to supply chain management to supporting customers. Those people are all be based in Phoenix in the home office, but those price has been refactored time in the region responsibility. We envision over the next three years to four years that each region has at least three to five experts selling the gas and moving around the networking and doing a wonderful thing every day full time. So…
因此,我们在国际方面正在做的事情是,现在我们有多个国家,我们认为这些国家已接近在中东地区向前发展。 我们刚刚聘请了一名区域经理。 他是沙特阿拉伯国民,双语,非常舒适,遍布整个地区。 我们目前正在为我们的拉丁美洲地区经理采访某人,而我需要的第三人是双语人士,可能来自荷兰,因此我们有能够处理从合同审查到供应链管理到支持客户的所有人。 那些人都是在凤凰城的家庭办公室,但那些价格已被重构在该地区的责任时间。 我们设想在未来三年到四年内,每个地区至少有三到五名专家出售天然气并在网络中移动,每天全职做一件美妙的事情。 所以…
身份不明的分析师
Okay.
好的。
Scott Mahoney
… that's what going to grow a lot.
......那将会发展很多。
身份不明的分析师
Yeah. Of course, so you see more international growth and more U.S. growth, I mean, based on understanding the competition, peers and…
是啊。 当然,所以你看到更多的国际增长和更多的美国经济增长,我的意思是,基于对竞争,同行和...的理解
Scott Mahoney
Yeah.
是啊。
身份不明的分析师
… taking at.
......接受。
Scott Mahoney
Yeah. I think it will be bounce like, I really think that, like, what we would like, because we would like the U.S. retail business to grow 40% a year, 27% from acquisitions, 20% from organic growth. So if you are growing at 40%, the U.S. is going to continue to grow very fast and start to get a head start.
So what that is, that's basically like you are recurring revenue over and over and over, but it is not as profitable as just selling the gas. So $1 of MagneGas makes probably at least three may be as much as four times more money per dollar than selling all the other stuff. But in the U.S. they want you to sell them everything. They want you to be a one-stop shop. Overseas, in some place where they don't have enough freshwater to supply their people our gas provide such a massive advantage that we can force them to switch. The government really comments that we are banning acetylene and if you been acetylene, it is really easy for us to grow.
是啊。 我认为它会反弹,我真的认为,就像我们想要的那样,因为我们希望美国零售业务每年增长40%,27%来自收购,20%来自有机增长。 因此,如果你的增长率达到40%,美国将继续快速增长并开始领先。
那就是说,这基本上就像你一次又一次地反复出现收入,但它并不像出售天然气那样有利可图。 因此,1美元的MagneGas可能至少有3美元可能比每卖出所有其他东西多4倍。 但在美国,他们希望你把它们全部卖掉。 他们希望您成为一站式商店。 在海外,在某些地方,他们没有足够的淡水来供应他们的人民,我们的天然气提供了如此巨大的优势,我们可以强迫他们转换。 政府真的说我们禁止使用乙炔,如果你是乙炔,我们就很容易成长。
身份不明的分析师
Yeah. Absolutely.
是啊。 绝对。
Scott Mahoney
Even places like the Netherlands where they may never been acetylene there are companies there that have already decided to band it themselves. So an example that I have used in our call in April of last year the largest steel manufacturer in the world the company called Tata Steel, T-A-T-A, so they are Indian-owned and they are the largest occupant of the port of Amsterdam.
All our own that government involvement whatsoever they chose to ban acetylene. They don't really like propylene, that's the only real choice, but they chose to ban something they deemed to be unsafe for their workers. They are one of the reasons why we decided to go to Amsterdam to begin with, because between them and one of the largest shipbuilders in Europe that's base there, we knew we had to customers that as soon as returned to the machine will make us very profitable day one.
So you are going to see the international grow very rapidly. I also couldn't tell you which is faster to grow, but I can tell you this, the U.S. domestic acetylene market about $1 billion, Europe's about $1 billion, China is $1 billion, then you have got a couple $3 billion spread out everywhere else.
So if that's the basis for where you go, having one foot in U.S. and one foot in several other major parts of the international market, it's a really good balance strategy and I think we have a great opportunity.
即使像荷兰这样他们可能从未使用过乙炔的地方,也有那些已经决定自己捆绑的公司。去年4月,我在世界上最大的钢铁制造商塔塔钢铁公司T-A-T-A上使用了一个例子,所以他们是印度人,他们是阿姆斯特丹港口最大的乘客。
我们所有的政府都参与了他们所选择的乙炔禁令。他们并不喜欢丙烯,这是唯一真正的选择,但他们选择禁止他们认为对工人不安全的东西。这是我们决定开始前往阿姆斯特丹的原因之一,因为他们和欧洲最大的造船厂之一是我们的基地,我们知道我们必须让客户一旦返回机器就会让我们非常有利可图的第一天。
所以你会看到国际增长非常迅速。我也无法告诉你哪个增长更快,但我可以告诉你,美国国内乙炔市场约10亿美元,欧洲约10亿美元,中国是10亿美元,那么你到处都有30亿美元的差价其他。
因此,如果这是你去哪里的基础,在美国只有一只脚,在国际市场的其他几个主要部分只有一只脚,这是一个非常好的平衡策略,我认为我们有一个很好的机会。
身份不明的分析师
Okay.
好的。
Scott Mahoney
But great question. Thank you.
但很好的问题。 谢谢。
身份不明的分析师
Okay.
好的。
Scott Mahoney
So moderate maybe we can cut it off after maybe one or two more, just in the interest of time we are running up in an hour.
如此温和,也许我们可以在一两次之后切断它,只是为了我们在一小时内跑起来的时间。
会议主持员
Yeah. Our next question comes from the line of Steven Martin [ph], Private Investor. Please proceed with your question.
是啊。 我们的下一个问题来自私人投资者Steven Martin [ph]。 请继续你的问题。
身份不明的分析师
Hello?
你好?
会议主持员
Steven your line is…
史蒂文你的路线......
身份不明的分析师
Hello?
你好?
Scott Mahoney
Hi, Steven. Start with your question, please.
嗨,史蒂文。 请先从您的问题开始。
身份不明的分析师
Can you hear me?
你能听到我吗?
Scott Mahoney
Yes. If you want to go ahead with your question that will be great.
是。 如果你想继续提出一个很棒的问题。
身份不明的分析师
Okay. So I just have a question like, if there is like a on record dating, I have a like a 10,000 of share and suppose like on next day I by mistake are just by randomize sold out another 1,000, so I just pending now 9,000, but if I bought it another 1,000 next day and I keep it those all up to the distribution date, just one for long time, can I be getting 10,000 shares or 9,000?
好的。 所以我只是有一个问题,如果有一个像记录约会,我有一个像10,000的份额,并假设像第二天我错误只是随机销售另外1,000,所以我现在等待9,000, 但是如果我第二天又买了1000个并且我保留了那些直到发布日期,只有一个很长一段时间,我可以获得10,000股或9,000股吗?
Scott Mahoney
No. You only -- so think of it this way, think of it like there's a unique identifier for the first 10,000. Those are special. If you held those as of the end of the day on the 15th then those if you hold on those exact shares all the way through you will get matching shares when the distributions made.
Now if you sold half then you are going to just get 5,000 shares. So even if you replace the ones you lost that process of giving up some of the ones, think of it, like, there's a stamp on every single share.
不,你只是 - 所以想到这一点,想想它就像前10,000的唯一标识符一样。 那些很特别。 如果您在15日结束时持有那些,那么如果您持有这些确切的股票,那么在分配时将获得匹配的股票。
现在,如果您卖出一半,那么您将获得5,000股。 因此,即使你取代那些你放弃了放弃某些过程的过程,也要想到它,就像每个股票上都有一个印记。
身份不明的分析师
Yeah.
是啊。
Scott Mahoney
When you sell it and you replace it you don't get the same share back.
当你出售它并替换它时,你不会得到相同的份额。
身份不明的分析师
Yeah. Yeah. That's perfect. No worries. So, yeah, I have a planning to hold it up a little bit longer time and probably up to the next year, because I believe in all your efforts you guys are doing really nice and really hard work and we can see this since last couple of months, very, very much -- a very much appreciated all those efforts and coming -- trying to come up with the very strong results and all those. So good luck for that and we are hoping really good for the company.
是啊。是啊。 那很完美。 别担心。 所以,是的,我计划延长一段时间,可能要到明年,因为我相信你们所做的一切努力都是非常好的和非常努力的工作,我们可以看到这一点,因为最后一对夫妇 几个月,非常非常 - 非常感谢所有这些努力和即将到来 - 试图得出非常强大的结果和所有这些。 祝你好运,我们希望对公司有利。
Scott Mahoney
Thank you. I appreciate your interest and support. All right. Moderator can we have one last here or one last question from shareholders and then we will wrap it up.
谢谢。 我感谢您的关注和支持。 行。 主持人我们可以在这里有最后一个问题,也可以从股东那里得到最后一个问题然后我们将其结束。
会议主持员
Absolutely. Our last question comes from line of Warren Goldson [ph], Private Investor. Please state the question.
绝对。 我们的最后一个问题来自私人投资者Warren Goldson [ph]。 请说明问题。
身份不明的分析师
Hey, Scott. How are you doing? I am also private investor, breaking the user stocks, which is well. Question I have regarding potential future contracts within the company, I know we talked about the Water Pilot, as well as with the gas, but on the water aspect, is it possible that the company may be looking for it or I guess that plans didn't work about dealing with this algea problems with animal and testing and lot of stuff that is dying, perhaps, that market within the U.S.?
嘿,斯科特。 你好吗? 我也是私人投资者,打破了用户股,这很好。 问题我对公司内部未来可能的合同有什么看法,我知道我们谈过水上飞行员以及天然气,但在水方面,公司可能正在寻找它,或者我猜这个计划没有 在处理动物和测试中的这个问题以及许多正在消亡的东西,或许是美国市场中的问题?
Scott Mahoney
So, great question, so I am going to add exactly what we are trying to do with each of the remaining water applications outside the Water Pilot, okay?
所以,这是一个很好的问题,所以我要准确地说明我们正在尝试对水试点以外的每个剩余水应用做些什么,好吗?
身份不明的分析师
Okay.
好的。
Scott Mahoney
So what we figured out for the animal business, so that -- where the money is at on the agricultural side is not disposing of the waste, it's letting the farm grow. So there isn't -- there is a legal cap on how many hogs can be produced in North Carolina right now, because they have nowhere to put the waste.
So if you go to one of these huge, huge operators, and you can figure out exactly who, just Google, who is the largest producer of hogs in the world and that's who we are targeting, we want to bring them to the table to cut a joint venture where we basically let them grow.
And what is really interesting is they have a massive problem right now. There is something kind of like bird flu for pigs in China, so huge numbers of pigs are dying right now unexpectedly. So there's a shortage of Courtney in China because of this issue. So if we can go and convince them to partner with us and they can grow how much production they send off to China, they can make an enormous amount of money.
And what we are really looking to do is let them make more money and we earn a fee for them doing that, but all we are doing is, when you think about it is we are partnering with one company in one state for one animal. If you can let them pay for you to prove your technology benefits agricultural in a massive way and we keep the rest, who do you think we can partner with next, it could be someone one of the big international conglomerates like the ConAgra, like, the big, big, big guys. But you just get right in one animal in one state and that literally there's just 2.5 billion tons of, excuse me, $2.5 billion worth of tipping fees to dispose of animal waste in North Carolina just for hogs. What if we help them eliminate that.
因此,我们为动物业务想出了什么,因此 - 农业方面的资金不是处理废物,而是让农场增长。所以没有 - 目前在北卡罗来纳州可以生产多少生猪的法律上限,因为他们无处可放。
因此,如果你去了这些巨大的,庞大的运营商之一,你就可以弄清楚究竟是谁,只有谷歌,谁是世界上最大的生猪生产者,那就是我们的目标,我们想把它们带到桌面上去削减合资企业,我们基本上让他们成长。
真正有趣的是他们现在有一个大问题。中国有一种像猪一样的禽流感,所以现在大量猪正在意外死亡。因此,由于这个问题,考特尼在中国短缺。因此,如果我们可以说服他们与我们合作,他们可以增加他们向中国发送的产量,他们就可以赚到巨额资金。
而我们真正想要做的就是让他们赚更多钱,我们为他们赚取费用,但我们所做的只是,当你想到这一点时,我们正与一家公司合作为一只动物。如果你能让他们付钱给你,以证明你的技术有益于农业,我们保留其余的,你认为我们可以与谁合作,它可能是像ConAgra这样的大型国际集团之一,如,大,大,大家伙。但是,你只是在一个州的一只动物身上得到了正确的,而且据说只有25亿吨,对不起,价值25亿美元的倾倒费用来处理北卡罗来纳州的动物粪便只是为了生猪。如果我们帮助他们消除这一点怎么办
身份不明的分析师
Got it. Yeah.
得到它了。是啊。
Scott Mahoney
So our strategy for that animal is exactly just laid out. For algae, what most of the states right now are doing is, when they get around to killing the green, they do it with toxins and they just basically destroying the environment, because it's really cheap and really quick. So what we're looking at right now is there's actually several technologies out there where they actually manage this sign of the curious for scientific purposes, like, they are actually harnessing it to make renewable energy. The problem is they can't control it and they need our technology to basically govern what they produce.
So where we think the real money for cyanobacteria is not just cleaning up a lake. That was previous management who is no longer with us had kind of a -- had a strategy that I don't think is as smart as what I'm talking to you about right now. If you can actually harness our technology to help someone more economically efficiently, make renewable energy out of cyanobacteria you can take a problem and turned into a profit. That's what we want to do.
So if you think of how we can repositioning both the animal side of things and the algae side of things, you could see the theme, we are going to partner with someone who can write a check, they are going to have basic profit, we are going to profit alongside them and we don't have to spend millions of dollars hoping we build market. Instead you just partner with someone who can basically make it happen for you. And we are talking to someone on that side of fence as well.
The only area where I see us keeping it and doing it our own is the hospital grant in Europe. The hospital grant opportunity is pretty real because Europe is in the process of legislating the disposal of basically bloods and other materials that come out of hospitals. Right now, believe or not what they do is they just eluded down certain on the parts per million and drop it in the sewer untreated, so HIV infected well blood is in the water table in Europe, disgusting.
So they are in the middle of this product to your process of legislating change and we spotted it. We have got a grant, we got great feedback, we are very, very optimistic that we are in recement in December they give us €3 million, so $32.5 million to basically science up and prove that our machine can sterilize this waste coming out of its hospitals. The endgame there is to do exactly we are doing in Turkey. We will sell units to hospitals all over Europe, so we are talking plan some 100, 3,000 large hospitals all over Europe that all would be legislating required to use something like our machine and we will be three years head start than anybody else.
And considering we sell that machine for a several million dollars, there is huge market opportunity. So we do not want to partner with anybody for the hospitals. We've already got scientific partners and we want to just keep it all to ourselves and hopefully turn that into a massive opportunity in Europe within a couple years. But that's the game plan for each and every one of our water applications. So hopefully that gives you some conference that the water company got a really bright future.
所以我们对这种动物的策略正好就是这样。对于藻类来说,目前大多数州正在做的事情是,当他们到处杀死绿色时,他们用毒素做它们,它们只是基本上破坏了环境,因为它真的很便宜而且非常快。所以我们现在看到的是,实际上有几种技术可以实际管理这种用于科学目的的好奇迹象,例如,它们实际上利用它来制造可再生能源。问题是他们无法控制它,他们需要我们的技术基本上管理他们生产的东西。
因此,我们认为蓝藻的真正资金不仅仅是清理湖泊。那个曾经不再和我们在一起的管理人员曾经有过一种策略 - 我认为这个策略并不像我现在和你谈论的那样聪明。如果你能够真正利用我们的技术来帮助更有经济效益的人,那么用蓝藻制造可再生能源就可以解决问题并转化为利润。这就是我们想要做的。
因此,如果你想到我们如何重新定位事物的动物方面和事物的藻类方面,你可以看到主题,我们将与可以写支票的人合作,他们将获得基本利润,我们我们将与他们一起盈利,我们不必花费数百万美元希望我们建立市场。相反,你只是与一个基本上可以让你成功的人合作。我们正在与围栏那边的人交谈。
我看到我们保留它并且自己做的唯一区域是欧洲的医院补助金。医院补助机会非常实际,因为欧洲正在立法处理医院出来的基本血液和其他物质。现在,不管你相信与否,他们只是在百万分之一的问题上得到了解决,并将其放入未经处理的下水道中,因此艾滋病毒感染的血液在欧洲的地下水位,令人作呕。
所以他们正处于这个产品的中间,以及你的立法变革过程,我们发现了它。我们得到了一笔补助金,得到了很好的反馈,我们非常非常乐观地认为,我们在12月份已经退休,他们给了我们300万欧元,所以3250万美元用于基本科学研究并证明我们的机器可以对这些废物进行消毒。它的医院。我们在土耳其正在做的最后一场比赛。我们将向欧洲各地的医院销售单位,因此我们正在讨论计划在欧洲各地的大约100家,3,000家大型医院,所有这些都是立法要求使用像我们的机器这样的东西,我们将比其他任何人开始三年。
考虑到我们以数百万美元的价格出售这台机器,市场机会巨大。因此,我们不希望与医院的任何人合作。我们已经拥有了科学合作伙伴,我们希望将这一切留给自己,并希望在几年内将其转化为欧洲的巨大机遇。但这是我们每个水应用的游戏计划。所以希望能给你一些会议,让自来水公司有一个非常光明的未来。
会议主持员
Scott, your line has disconnected right before you finish answering the question. So -- and that was our final question, so you can proceed with any final comments.
斯科特,在你回答完这个问题之前,你的线已经断开了。 所以 - 这是我们的最后一个问题,所以你可以继续进行任何最后的评论。
Scott Mahoney
Okay. So I want to thank everybody for taking the time especially so late in the Monday for listening. I will disclose by simply saying I really feel that as you see the split between the water side of our business and sales side of our business over the next couple of quarters, you are going to see a lot of news flow. We have not even -- as we said in the last call we have bullets in the chamber to create value we have not even come close to firing a bullet yet. So, hopefully, as we finish up this meetings in El Salvador and we finish up the meetings in Turkey we will have significant updates on these sizable contracts and then we can get onto really giving you some meaningful information here over the next three weeks to four weeks. So hope everyone stays tune and thank you for your interest. Thank you.
好的。 所以我要感谢大家在周一特别是这么晚才听取他们的时间。 我将简单地说,我真的觉得,当你看到我们业务的水方面和我们业务的销售方面在未来几个季度之间的分歧时,你会看到很多新闻流。 我们甚至都没有 - 正如我们在最后一次电话会议中所说的那样,我们在会议室里有子弹来创造价值,我们甚至还没有接近发射子弹。 所以,希望,当我们在萨尔瓦多结束这次会议并完成在土耳其的会议时,我们将对这些可观的合同进行重大更新,然后我们可以在接下来的三周内真正为您提供一些有意义的信息。周。 所以希望每个人都保持警惕并感谢您的兴趣。 谢谢。
会议主持员
This concludes today's teleconferencing. You may now disconnect your lines at this time. Thank you for your participation and have a wonderful day.
今天的电话会议就此结束。 您现在可以断开线路。 感谢您的参与,祝您度过愉快的一天。
相关问题
Taronis Technologies, Inc. 电话会议
Taronis Technologies, Inc. 财务报告
互联网券商的港股、美股开户教程
如果您对美股 或者 港股也感兴趣, 或者想要了解如何开户, 可以加我wechat: xiaobei006006, 同时也可以拉您进美股交流群哦。
最后的最后 祝大家都有一个美好的投资生活哦。
大家也可以关注【美股指南】公众号, 即可获得《小白投资美股指南(雪球「岛」系列)》电子书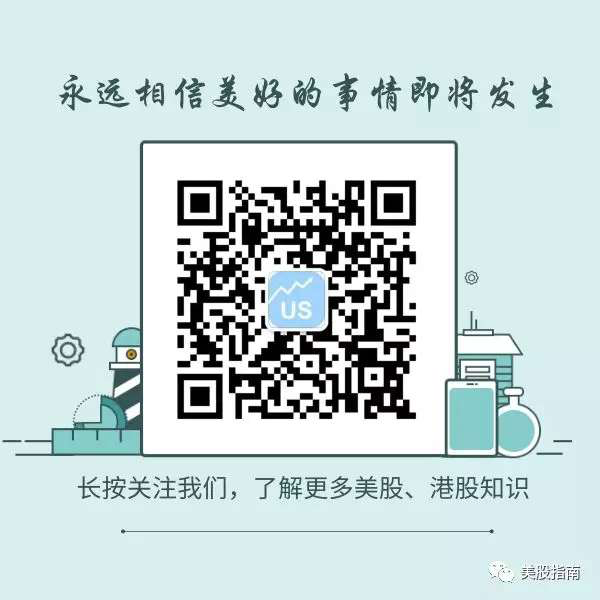 ---
写在最后
美股开户教程, 请查看
港股开户教程, 请查看
美股、港股入金教程, 请查看
美股、港股投资交流群, 请查看
如何购买Taronis Technologies, Inc.股票
美股、港股付费交流群, 请查看
---
暂无回复。