读者寄语: 不管是您想投资美股, 还是想投资港股, 保持好自己的心态是最重要的。特别在美股、港股市场拥有一套成熟的金融市场,市场鼓励长期持有,而不是短期的投机炒作。选择一个好的公司, 耐心的等待, 做时间的朋友。如果您想咨询美股开户、港股开户相关的问题, 或者您对美股、港股感兴趣可以添加微信交流: andyhu006
Nordstrom, Inc. (NYSE:JWN) Q2 2019 Earnings Conference Call August 21, 2019 4:45 PM ET
Nordstrom,Inc。(纽约证券交易所代码:[JWN])2019年第二季度收益电话会议2019年8月21日美国东部时间下午4:45
公司参与者
Trina Schurman - Director of Investor Relations
Erik Nordstrom - Co President
Pete Nordstrom - Co President
Anne Bramman - Chief Financial Officer
Trina Schurman - 投资者关系总监
Erik Nordstrom - Co总裁
Pete Nordstrom - Co总裁
Anne Bramman - 首席财务官
电话会议参与者
Edward Yruma - KeyBanc Capital Markets
Omar Saad - Evercore
Oliver Chen - Cowen and Company
Jay Sole - UBS
Alexandra Walvis - Goldman Sachs
Paul Trussell - Deutsche Bank
Mark Altschwager - Robert W. Baird
Dana Telsey - Telsey Advisory Group
Matthew Boss - JPMorgan
Chuck Grom - Gordon Haskett
Edward Yruma - KeyBanc Capital Markets
Omar Saad - Evercore
Oliver Chen - Cowen and Company
杰伊索尔 - 瑞银
亚历山德拉沃尔维斯 - 高盛
Paul Trussell - 德意志银行
Mark Altschwager - Robert W. Baird
达纳特尔西 - 特尔西咨询集团
Matthew Boss - 摩根大通
查克格罗姆 - 戈登哈斯特
会议主持员
Greetings, and welcome to the Nordstrom Second Quarter Earnings Conference Call. At this time, all participants are in a listen-only mode. We will begin with prepared remarks followed by a question-and-answer session. [Operator Instructions] As a reminder, this conference is being recorded.
At this time, I'll turn the call over to Trina Schurman, Director of Investor Relations for Nordstrom. You may begin.
问候,并欢迎参加Nordstrom第二季度收益电话会议。 此时,所有参与者都处于只听模式。 我们将从准备好的评论开始,然后是问答环节。 [操作员说明]提醒一下,此会议正在录制中。
此时,我将把电话转给Nordstrom投资者关系总监Trina Schurman。 你可以开始吧。
Trina Schurman
Good afternoon and thank you for joining us. Today's earnings call will last 45 minutes and will include 30 minutes for your questions. Before we begin, I want to mention that we'll be referring to slides, which can be viewed by going to the Investor Relations section of nordstrom.com in. Our discussion may include forward-looking statements, so please refer to the slides showing our Safe Harbor language.
Participating in today's call are Erik Nordstrom, Co-President; and Anne Bramman, Chief Financial Officer, who will discuss the company's second quarter performance and outlook for 2019. Joining during the Q&A session will be Pete Nordstrom, Co-President.
With that, I'll turn the call over to Erik.
下午好,感谢您加入我们。 今天的收益电话将持续45分钟,并将包括30分钟的问题。 在我们开始之前,我想提一下我们将参考幻灯片,可以通过访问nordstrom.com的投资者关系部分查看。我们的讨论可能包括前瞻性陈述,因此请参阅幻灯片 我们的安全港语言。
参加今天的电话会议的是共同主席Erik Nordstrom; 首席财务官安妮•布拉姆曼(Anne Bramman)将讨论公司2019年第二季度业绩和展望。问答环节期间,联合总裁皮特·诺德斯特龙(Pete Nordstrom)将加入。
有了这个,我会把电话转到Erik。
Erik Nordstrom
Thank you for joining us today. In the second quarter, we delivered strong bottom-line results, demonstrating our inventory and expense execution. We exited the quarter with inventory levels in a favorable position and made significant strides in productivity. We are implementing key learnings from the quarter to drive our top-line and deliver bottom line results.
In the second quarter, sales were down 5.1% which was around the low end of our expectations. Full-Price decreased 6.5% and Off-Price decreased 1.9%. We anticipated first quarter trends to continue. However, we have a slow start to the second quarter and softer results from both Full-Price and Off-Price. Last quarter, we emphasized our top line focus related to loyalty, digital marketing and merchandizing. We've seen good outcome from our efforts including improvement in Nordstrom note redemption. From a merchandize perspective, we are improving our in-stock levels and addressing a gap between our opening and higher price points.
We ended the quarter in a strong inventory position giving us the ability to better align our assortment in the second half of the year. Now I'd like to provide insight into two drivers of our business performance. Our Full-Price anniversary sale and our Off-Price business. Starting with anniversary, this is a unique event featuring new arrivals at reduced prices for a limited time. Our anniversary strategy focused on three objectives. Increasing customer satisfaction, driving sales and improving the economics of the event. We're seeing early indications that our event resonated well with customers. That said we plan anniversary consistent with current trends, the sales were softer than expected.
Based on customer feedback, we curated our anniversary assortment to highlight their favorite brands which drove higher sell-through of anniversary product relative to last year. We expect this to benefit merchandized margins in the third quarter and we'll have a complete assessment of our overall anniversary results at that time. While we increase depth in top brands, it has become even more concentrated around key items. We did not have enough depth in key items and we are actively addressing this in the second half, particularly with our top gift ideas for the holidays.
During anniversary, we improved our operational metrics around satisfaction scores, delivery times in key markets and site performance. This includes initial survey feedback from our top loyalty customers, who valued the enhanced benefits such as earlier access to merchandize. We also leverage our digital and physical assets through buy-online pick-up in store, which increases customer engagement and is one of our most profitable transactions. During anniversary, sales from order pickup more than doubled over last year with nearly half coming from customers using this service for the first time. Customers who engage through order pickup tend to double their overall spend.
Turning to Off-Price. We are pleased with our profitability results. However, sales fell short of our expectations. Earlier this year, we made changes to improve our bottom line which included reducing less profitable flash events because these events helped drive meaningful traffic to our Nordstrom Rack and Hautelook sites, we are increasing the number of high-quality flash events in the second half. We are also accelerating our marketing efforts to drive traffic such as the upcoming launch of our Nordstrom Rack television brand campaign. The Off-Price business ended the quarter in a strong inventory position improving churns across all merchandise divisions.
感谢您今天加入我们。在第二季度,我们提供了强劲的底线结果,展示了我们的库存和费用执行情况。我们退出本季度,库存水平处于有利位置,并在生产力方面取得了重大进展。我们正在实施本季度的重要学习,以推动我们的收入,并提供最终结果。
在第二季度,销售额下降了5.1%,这是我们预期的低端。全价下跌6.5%,价格下跌1.9%。我们预计第一季度趋势将继续。然而,我们在第二季度开局较慢,全价和非价格的结果较为温和。上个季度,我们强调了与忠诚度,数字营销和商品化相关的重点。我们已经从我们的努力中看到了良好的结果,包括Nordstrom票据兑换的改进。从商品化的角度来看,我们正在提高我们的库存水平,并解决我们的开盘价和高价位之间的差距。
我们在本季度结束时处于强势库存状态,这使我们能够在下半年更好地调整我们的产品种类。现在,我想深入了解我们业务绩效的两个推动因素。我们的全价周年特卖和我们的低价业务。从周年纪念日开始,这是一个独特的活动,在限定时间内以优惠价格推出新到货。我们的周年纪念战略侧重于三个目标提高客户满意度,推动销售并提高活动的经济效益。我们看到早期迹象表明我们的活动与客户产生了良好的共鸣。也就是说,我们计划与当前趋势一致的周年纪念,销售情况比预期更为疲软。
根据客户的反馈意见,我们策划了我们的周年纪念品种,以突出他们最喜欢的品牌,这些品牌推动了周年纪念产品相对于去年的销售。我们预计这将使第三季度的商品利润受益,我们将对当时的整体周年纪念结果进行全面评估。虽然我们增加了顶级品牌的深度,但它更加集中于关键项目。我们在关键项目方面没有足够的深度,我们在下半年积极解决这个问题,尤其是我们对假期的最佳礼物创意。
在周年纪念日期间,我们围绕满意度分数,关键市场的交付时间和网站性能改进了运营指标。这包括来自我们的顶级忠诚度客户的初步调查反馈,他们重视增强的收益,例如早期的商品访问权限。我们还通过商店中的在线购买来利用我们的数字和实物资产,这增加了客户参与度,是我们最赚钱的交易之一。周年纪念期间,订单提货量比去年增加了一倍以上,近一半来自首次使用此服务的客户。通过订单取货进行交易的客户往往会将总体支出增加一倍。
转向降价。我们对盈利能力结果感到满意。但是,销售额低于我们的预期。今年早些时候,我们进行了改进以改善我们的底线,包括减少利润较少的闪存事件,因为这些事件有助于为我们的Nordstrom Rack和Hautelook网站带来有意义的流量,我们正在增加下半年的高质量闪存事件的数量。我们还在加快营销工作,以推动交通,例如即将推出的Nordstrom Rack电视品牌活动。本季度的低价业务以强劲的库存状况结束,改善了所有商品部门的生产。
As we head into the second half, we are being opportunistic in the marketplace with plans to accelerate fall receipts. In this dynamic retail environment, we are evolving our business to create a seamless shopping journey. Historically, we know that more than a third of customers who place an online order or visited a store to help inform that purchase. And half of our customers who make a purchase in our store or first spent time on one of our digital properties. Our local market strategy leverages our physical and digital assets to provide greater access to merchandise selection. With faster delivery and at a lower cost to us. This strategy focuses on gaining market share in our most important markets by leveraging inventory and increasing customer engagement through the services we offer.
Our business is highly concentrated in our top markets with the Top 10 accounting for 60% of our sales. This year we scale our local market strategy in Los Angeles, our largest market. We're seeing compelling results and predictive metrics for customer engagement and inventory efficiencies. We're seeing higher customer engagement and spend at our Nordstrom local neighborhood service hub. Customers spent 2.5 times more on average, this service hub account for 30% of order pickup and alterations increased by more than 10%. In addition, product returns are coming in eight days faster driving greater inventory efficiencies.
To leverage inventory across the broader LA market, we began offering customers up to 7x more selection that's able next day. This contributed to sales from order pickup nearly tripling in July. We are pleased with our results in LA and are accelerating key elements of our local market strategy in more of our top markets. Our next milestone is expanding our presence in New York City, currently our largest market for online sales. This fall, we will significantly expand our presence with the opening of our flagship store and two Nordstrom locals. We anticipate that the combination of our physical and digital assets will drive a meaningful sales lift in this important market.
We will also leverage our seven locations in New York City including Nordstrom Rack, and Trunk Club locations to take care of our customers through services such as returns, order pickup and alterations.
In closing, we're focused on driving our top and bottom line results. And we are well-positioned for the second half. Nordstrom has managed through many cycles and we will continue to evolve our business to better serve customers on their terms, no matter how they choose to shop.
I'll now turn it over Anne to provide additional color on our financial performance and outlook.
当我们进入下半年时,我们正在市场中投机取巧,计划加速秋季收益。在这个充满活力的零售环境中,我们正在不断发展业务,以创造无缝的购物之旅。从历史上看,我们知道超过三分之一的客户在网上订购或访问商店以帮助通知购买。我们的一半客户在我们的商店购物或首次花在我们的数字物业上。我们的本地市场战略利用我们的物理和数字资产提供更多的商品选择。交货更快,成本更低。该战略的重点是通过利用库存和通过我们提供的服务提高客户参与度来获取最重要市场的市场份额。
我们的业务高度集中在我们的顶级市场,前10名占我们销售额的60%。今年,我们在我们最大的市场洛杉矶扩展我们的本地市场战略。我们看到了令人信服的结果和预测指标,可以提高客户参与度和库存效率。我们看到更高的客户参与度,并在Nordstrom当地社区服务中心消费。客户平均花费了2.5倍,这个服务中心占订单提取和更改的30%,增加了10%以上。此外,产品退货速度将提前8天,从而提高库存效率。
为了在更广泛的洛杉矶市场中利用库存,我们开始为客户提供比第二天更多的选择。这有助于7月订单增加近三倍的销售额。我们对洛杉矶的业绩感到满意,并正在加速我们在更多顶级市场的本地市场战略的关键要素。我们的下一个里程碑是扩大我们在纽约市的业务,纽约市目前是我们最大的在线销售市场。今年秋季,我们将通过开设旗舰店和两名Nordstrom当地人,大大扩展我们的业务。我们预计,在这个重要的市场中,我们的实物和数字资产的组合将推动有意义的销售增长。
我们还将利用我们在纽约市的七个地点,包括Nordstrom Rack和Trunk Club地点,通过退货,订单取货和更改等服务来照顾我们的客户。
最后,我们专注于推动我们的顶线和底线结果。我们为下半场做好了准备。 Nordstrom已经经历了多个周期,我们将继续发展我们的业务,以便按照他们的条件更好地为客户服务,无论他们如何选择购物。
我现在将其转过安妮,为我们的财务业绩和前景提供额外的色彩。
安妮布拉曼
Thanks Erik. Our second quarter earnings demonstrated our continued inventory and expense discipline. We are in a strong position to rebalance our merchandise assortment with customer demand across price points and key items. We also make significant progress in bending the expense curve, mitigating our sales shortfall. Second quarter sales reflect a consistent traffic trends, while conversion was softer relative to the first quarter. Heading into the second half, we continued to take aggressive action related to loyalty, digital marketing and merchandise.
Our progress in the second quarter and plans for the second half give us confidence in our ability to turn around our current trend. Beginning with loyalty, we continue to grow the program with 12 million active customers, increasing 12% over last year and making up 64% of second quarter sales. We've addressed the execution related to Nordstrom notes and redemptions are in line with expectations. Enrollments are up over last year and importantly we saw a significant improvement in customer satisfaction scores during the quarter. With respect to digital marketing, we increased our level of investment in Full-Price and have further plans to accelerate Off-Price.
For example in the first half, we had a 25% year-over-year reduction of flash event and plan to get back to prior levels with high quality events. And third in merchandising, you need initial investments in women's apparel to address the gap in our assortment from a price points perspective. We are encouraged by the sell-through performance and we're accelerating plans for the second half. In addition, we're applying our anniversary learnings to increase depth to key items specifically for the holidays or amplifying our gift assortment across categories and increasing the mix at more accessible price points.
For the second quarter, our gross profit rate decreased 50 basis points from last year due to occupancy deleverage. Q2 merchandise margin rate relative to last year improved sequentially from Q1 and markdown levels were consistent with our expectations. We ended the quarter in a solid inventory position reflecting two consecutive quarters of positive spread sales. Expense performance well exceeded our expectations. Our SG&A rate in Q2 increased modestly by 26 basis points, reflecting fixed costs deleverage on lower sales volume.
SG&A expense was down 4% compared to the previous year. This was primarily due to our expense savings in addition to performance related adjustment. Today, we have delivered expense savings of $100 million tracking ahead of our annual plans of $150 million to $200 million. Our efficiency initiatives include realignment of our support structure and stores, end-to-end process improvement in supply chain and technology and lower discretionary spend. These initiatives represent permanent reductions to our cost structure that position as well for strong EBIT flows through. During the second quarter we also managed variable expense as well in a tough sales environment and maintained flat overhead expenses.
谢谢Erik。我们的第二季度收益显示了我们持续的库存和费用纪律我们处于有利地位,可以根据客户的价格点和关键项目来重新平衡我们的商品分类。我们在弯曲费用曲线方面也取得了重大进展,减轻了我们的销售不足。第二季度销售反映了一致的流量趋势,而转换相对于第一季度更为疲软。进入下半年,我们继续采取与忠诚度,数字营销和商品相关的积极行动。
我们在第二季度的进展以及下半年的计划让我们有信心扭转目前的趋势。从忠诚度开始,我们继续增加该计划,拥有1200万活跃客户,比去年增长12%,占第二季度销售额的64%。我们已经解决了与Nordstrom相关的执行,并且兑换符合预期。入学人数比去年增加,重要的是我们看到本季度客户满意度得分显着提高。在数字营销方面,我们提高了全价投资水平,并进一步加快了降价。
例如,在上半年,我们的闪存事件减少了25%,并计划通过高质量的活动回到以前的水平。在商品推销方面排名第三,您需要对女士服装进行初期投资,以从价格角度解决我们的商品种类差距。我们对销售表现感到鼓舞,我们正在加快下半年的计划。此外,我们正在应用我们的周年纪念学习,以增加专门用于假期的关键项目的深度,或扩大我们的各类别的礼品分类,并以更便宜的价格点增加组合。
由于入住率下降,我们的第二季度毛利率较去年下降50个基点。第二季度商品保证金率较去年第一季度有所改善,降价幅度符合我们的预期。我们在本季度结束时处于稳健的库存状态,反映了连续两个季度的正面销售额。费用表现远远超出我们的预期。我们的第二季度SG&A利率小幅上升26个基点,反映了销售量下降导致的固定成本去杠杆化。
SG&A费用与去年相比下降了4%。这主要是由于除了与性能相关的调整之外我们的费用节省。今天,在我们的1.5亿至2亿美元的年度计划之前,我们已经节省了1亿美元的费用。我们的效率计划包括调整我们的支持结构和商店,提供供应链和技术的端到端流程改进以及降低可自由支配的支出。这些举措代表着我们的成本结构的永久性减少,这也是强有力的EBIT流通。在第二季度,我们还在艰难的销售环境中管理可变费用,并维持平稳的管理费用。
Expenses related to digital capabilities, marketing, technology and supply chain were relatively flat to last year. Our Q2 EBIT margin of 5.7% deleverage by 47 basis points over last year. A meaningful improvement from Q1. EBIT for our generational investments met our expectations.
Moving to the full year, we lowered the top end of our prior outlook for revised EPS range of $3.25 to $3.50. We expect a sales decline of approximately 2% for the year versus the prior outlook range between a 2% decrease to flat growth. The impact of tariffs has not been incorporated into our outlook, but we believe it will be relatively immaterial for the year.
Now I'd like to provide color on our assumptions for the second half. Sales are expected to be flat at the midpoint reflecting roughly a 400 basis point improvement from the first half. This incorporates four sales drivers all which are weighted equally. First, our merchandise plans include rebalancing our assortment, increasing depth of key items and accelerating opportunistic buys for off-price.
Second, we are accelerating our marketing efforts including our Nordstrom Rack Television brand campaign in additional flash events in off-price, while continuing digital marketing investments in full-price. Third, we will lap last year's Nordy Club launch with respect to Nordstrom notes with most of the impact in the fourth quarter. And fourth, sales in the New York flagship, opening on October 24th will primarily benefit the fourth quarter. For the third quarter, we expect sales to improve modestly from the first half. We expect gross profit rate expansion from improved sell-through at the anniversary product.
We also expect our SG&A rate to be leveraged from fixed cost, which includes pre open expenses for New York flagship. Third quarter EBIT margin is expected to be relatively flat including last year's estimated credit related charge. For the fourth quarter, we expect the New York City flagship opening to tribute sales in the fourth quarter, as well as occupancy deleverage. Taking a step back, our framework to drive shareholder value remains consistent. Gain market share, improve profitability and returns and maintain a discipline capital allocation approach.
We're focused on driving the top-line, leveraging inventory and bending the expense curve. Over time, we expect our generational investments to further scale and contribute to improve profitability and return on invested capital. We have a strong balance sheet and maintain a consistent approach to capital allocations. As we exit this year's heavy investment cycle, we expect moderating CapEx and accelerating free cash flow beyond 2019. CapEx levels are expected to moderate from 6% this year to 3% to 4% of sales and appropriate level to fund our strategic objectives.
In terms of the long -term financial targets we shared a year ago, we will focus on delivering on our current year expectations and intend to revisit those targets after we finish the year. In closing, our priorities are to drive our top-line, improve profitability and execute key strategies to enhance the customer experience.
与数字能力,营销,技术和供应链相关的费用与去年相比持平。我们的第二季度息税前利润率为5.7%,去年同期为47个基点。 Q1的有意义的改进。我们这一代投资的息税前利润符合我们的预期。
移至全年,我们将先前预测的最高价格下调至3.25美元至3.50美元。我们预计全年销售额下降约2%,而之前的展望范围则下降2%至持平增长。关税的影响尚未纳入我们的前景,但我们认为这一年将相对无关紧要。
现在我想为下半场的假设提供颜色。预计销售额将在中点持平,与上半年相比大约提高400个基点。这包括四个销售驱动因素,所有这些都是平均加权首先,我们的商品计划包括重新平衡我们的品种,增加关键商品的深度以及加速机会性购买价格。
其次,我们正在加速我们的营销工作,包括我们的Nordstrom Rack Television品牌活动,在价格低廉的额外闪光活动中,同时继续以全价格进行数字营销投资。第三,我们将在去年的诺德俱乐部推出Nordstrom笔记,其中第四季度的影响最大。第四,10月24日开业的纽约旗舰店的销售将主要受益于第四季度。对于第三季度,我们预计销售额将从上半年略有改善。我们预计在周年纪念产品的销售改善后,毛利率将会扩大。
我们还预计我们的SG&A费率将从固定成本中获得,其中包括纽约旗舰的预先开支。预计第三季度息税前利润率将相对持平,包括去年估计的信贷相关费用。对于第四季度,我们预计纽约市的旗舰店将在第四季度开始销售,以及入住率下降。退一步说,我们推动股东价值的框架保​​持一致。获得市场份额,提高盈利能力和回报,并维持学科资本分配方法。
我们专注于推动收入,利用库存和弯曲费用曲线。随着时间的推移,我们预计我们的代际投资将进一步扩大规模并有助于提高盈利能力和投资回报率。我们拥有强大的资产负债表,并保持一致的资本配置方法。随着我们退出今年庞大的投资周期,我们预计资本支出将会放缓并加速自2019年以后的自由现金流。资本支出水平预计将从今年的6%降至销售额的3%至4%以及为我们的战略目标提供资金的适当水平。
就我们一年前分享的长期财务目标而言,我们将专注于实现我们当前的预期,并打算在我们结束这一年后重新审视这些目标。最后,我们的首要任务是推动我们的收入,提高盈利能力并执行关键战略以改善客户体验。
I'll now turn over to Trina for Q&A.
我现在转向Trina进行问答。
Trina Schurman
Thank you, Anne. Before we get started with Q&A, we would appreciate if you can limit to one question to allow everyone a chance to ask a question. Also as a reminder, the company does not plan to comment on market rumors or speculation. We will now move to the Q&A
安妮,谢谢你。 在我们开始进行问答之前,如果您能限制一个问题以便每个人都有机会提出问题,我们将不胜感激。 另外,作为提醒,该公司不打算评论市场传闻或猜测。 我们现在转到问答环节
问答环节
[Operator Instructions]
Our first question comes from Edward Yruma with KeyBanc Capital Markets. Please proceed.
[操作说明]
我们的第一个问题来自Edward Yruma和KeyBanc Capital Markets。 请继续
****EdwardYruma
Hey, good afternoon. Thanks for taking the question and thanks for all the insight on anniversary. I know you indicated that your strategy of kind of deeper in brands that the customer loves seem to have worked. But just try to help us understand a little bit some of the conversion issues you experienced. And you obviously indicated that the pre-sale did well or at least the customers responded to it. So I guess just kind of what did the consumer not like about anniversary that contributed to the soft top line. Thank you.
嘿,下午好。 感谢您提出问题并感谢周年纪念日的所有见解。 我知道你表示,你对客户喜爱的品牌更深层次的策略似乎有效。 但只是尝试帮助我们了解您遇到的一些转换问题。 你明显表示预售做得很好,或者至少客户回应了它。 所以我想消费者不喜欢周年纪念日对软顶线做出的贡献。 谢谢。
****ErikNordstrom
Ed, this is Erik. We did go into the event go narrow and deeper on brands. We headed it out some of the long tail of our brand and went deeper in our customer's favorite brands. That being said we didn't go far enough. We simply ran out of our top items. And also we have a long history with anniversary sale. There was a change this year in customer behavior. Certainly, we always see a highly disproportionate amount of demand on our top items. What was different this year was how deep that disproportion amount was. We saw more demand on our top items than we seen previously.
And we simply ran out faster of our top items than we had planned. So we're encouraged that I think our buyers did a great job of picking the right items and putting the dollars in the best items. We just should have could have done a better job of going deeper on those top items. And that would apply you brought up the early access portion as we mentioned we had a lot of good customer feedback on the changes we've made this year. But again I think what we could have done better. We could have had deeper positions on our top item.
埃德,这是埃里克。我们确实参加了此次活动,对品牌进行了狭隘和深入的研我们领导了我们品牌的一些长尾,并深入了解客户最喜欢的品牌。话虽如此,我们还远远不够。我们只是用尽了我们的顶级产品。此外,我们有周年纪念特卖的悠久历史。今年客户行为发生了变化。当然,我们总是看到对我们的顶级商品的需求非常不成比例。今年的不同之处在于这种不成比例的数额有多深。我们看到的顶级产品需求比我们之前看到的要多。
而且我们的顶级产品比我们计划的更快。因此,我们感到鼓舞的是,我认为我们的买家在选择正确的商品并将美元投入最佳商品方面做得非常出色。我们应该可以更好地深入研究这些顶级产品。这将适用于你提出的早期访问部分,因为我们提到我们对今年所做的更改有很多好的客户反馈。但我想我们可以做得更好。我们可以在我们的顶级项目上有更深的位置。
会议主持员
Our next question comes from Omar Saad with Evercore. Please proceed.
我们的下一个问题来自Omar Saad和Evercore。 请继续
****OmarSaad
Thanks for taking my question. I wanted to follow up and a lot of the detail and commentary you made on the Los Angeles market local. Maybe you can elaborate what it is about this experience where you're seeing your loyal customer who gets free shipping and returns. Going to the store, order online, pick it up in the store and how do we make sense of that in an e-commerce shipping world? And then what is it --what are the inventory implications on the other side at least within the Los Angeles market and maybe at least theoretically thinking about it longer term as you expand these kind of strategies to other markets. Thank.
谢谢你提出我的问题。 我想跟进你在当地洛杉矶市场上做的很多细节和评论。 也许你可以详细说明这种体验是什么,你看到你的忠诚客户获得免费送货和退货。 去商店,在网上订购,在商店里挑选,我们如何在电子商务航运世界中理解这一点? 那么它是什么 - 至少在洛杉矶市场中,另一方面的库存影响是什么?至少在理论上考虑到它在长期内会将这些策略扩展到其他市场。 谢谢。
****ErikNordstrom
Thanks Omar. Yes, there's clearly being able to have a broad --the broad selection that customers are coming, customers to online but being able to pick it up in stores resonates with lots and lots of customers. Just looking at a lot of retailers results this last couple weeks, seems to me there's a pretty common thread there of some successes in various categories of company doing this. We've had BOPUS capabilities for quite some time. We did make some changes and mostly impactfully in Los Angeles, we greatly increased to the selection that customers have in doing a buy-online-pickup-in store for next day. Specifically, we're able to leverage the entire markets inventory that we're having stores.
And what the customer choose where they want to pick it up. We're able to move around that inventory very efficiently between our stores in the market, get it there quickly and customers love it. Our customer satisfaction scores on that service are amongst the highest. We have of anything we do and mention the inventory implications of that part of our local market strategy is getting to a different level of inventory efficiency in particular having the capabilities of holding back inventory, and allocating it as needed to its stores or be it to customers home.
We haven't done that yet. We're still working on that. We've done some testing. We're getting in position to do that. But we certainly think that that's the next step of Nordstrom local is getting even bigger selection to customers having fewer out of stocks. And for us reaching another level of inventory efficiency.
谢谢奥马尔。是的,显然能够拥有广泛的选择 - 客户即将到来,客户上网,但能够在商店中挑选并与众多客户产生共鸣。在过去的几个星期里,只看了很多零售商的结果,在我看来,在各种类型的公司中都有一些相同的成功。我们有相当长一段时间的BOPUS功能。我们确实做了一些改变,并且在洛杉矶产生了很大影响,我们大大增加了客户在第二天购买在线取货店的选择。具体来说,我们能够利用我们拥有商店的整个市场库存。
客户选择他们想要的地方。我们能够在我们的市场商店之间非常有效地移动该库存,快速到达那里并且客户喜欢它。我们对该服务的客户满意度得分最高。我们有任何我们做的事情,并提到我们当地市场战略的那部分的库存影响正在达到不同的库存效率水平,特别是具有阻止库存的能力,并根据需要将其分配到其商店或是它客户回家。
我们还没有这样做。我们还在努力。我们做了一些测试。我们正准备这样做。但我们当然认为,这是Nordstrom本地化的下一步,即向拥有更少库存的客户提供更大的选择。并为我们达到另一个级别的库存效率。
会议主持员
Our next question comes from Oliver Chen with Cowen and Company. Please proceed.
我们的下一个问题来自Oliver Chen和Cowen and Company。 请继续
****OliverChen
Hi. Thank you. Regarding the product opportunity ahead and thinking about rebalancing in key items and the investments you need to make. Is it very different on the full-price side versus rack? And how as you do approach holiday, the key topic is value as well as e-commerce and sustainability? Would love your thoughts.
你好。 谢谢。 关于未来的产品机会,并考虑重点项目的重新平衡以及您需要进行的投资。 在全价格方面与机架方面有很大不同吗? 您如何处理假期,关键主题是价值以及电子商务和可持续发展? 会爱你的想法。
****PeteNordstrom
Yes. This is Pete. I think for us just being more thoughtful and purposeful about how price impacts really our offering. And this is particularly clear when holiday, when we've been able to get some objective information about how customers purchased gifts, the prices that they're really looking for from us. And we just --we are going to be much more purposeful at having the proper amount of inventory, first of all, in the gift classifications that make sense but also with prices that working for us, no really looking more to $50 to $150 or $200 cut price points. And so we have a pretty broad range of prices that we have to offer.
And it doesn't serve as well just have kind of democratic approach across every category that we're in. We need to step back and figure out where to invest the money to be a better gift destination for customers. And I can just tell you in our experience of being around this it feels like the most purposeful attempt for us to improve into be a gift destination. So we think we've learned a lot and as Erik mentioned, anniversary I think was helpful kind of understanding depth of stuff.
So we feel good about our chance to have a good holiday's result of that. As you talked about price and what happens in off-price and full-price, it's a version of it that's applicable in both places and we are trying to be thoughtful and surgical about how we're doing it. So I just think it puts extra focus on our ability to be good editors and curators, something we've been able to approach with some more objective information. We have better days than we've ever had before. So again I think from our point of view it feels like the less opinion based thing and if it's much more purposeful around objective information.
是。这是皮特。我认为对于我们来说,对价格如何影响我们的产品更加周到和有目的性。当假期我们能够获得客户如何购买礼品的客观信息,以及他们真正想要的价格时,这一点尤为明显。我们只是 - 我们将更有目的地拥有适当数量的库存,首先,在有意义的礼品分类中,还有价格适合我们,没有真正看起来更多的50至150美元或降价200美元。因此,我们可以提供相当广泛的价格。
对我们所处的每个类别都采取一种民主的方法并不好用。我们需要退后一步,找出投入资金的地方,为客户提供更好的礼品目的地。我可以告诉你,根据我们的经验,感觉就像是我们最有目的的尝试,成为一个礼物目的地。所以我们认为我们已经学到了很多东西,正如Erik提到的那样,周年纪念我觉得有点理解深度。
因此,我们很高兴有机会度过一个愉快的假期。当你谈到价格以及价格低廉和全价的情况时,它是适用于这两个地方的一个版本,我们正在尝试对我们如何做到这一点进行深思熟虑和外科手术。所以我认为它更加注重我们成为优秀编辑和策展人的能力,这是我们能够通过一些更客观的信息来实现的。我们的日子比以往任何时候都好。因此,我认为从我们的观点来看,感觉就像是基于意见较少的事情,以及它是否更贴近客观信息。
****OliverChen
Okay, great. And would love your thoughts on re-commerce Nordstrom's been really ahead of the curve with what customers want. And I know you have an innovative partnership with Rent The Runway.
好,太棒了。 并且会喜欢你对重新商务的看法Nordstrom真正领先于顾客想要的东西。 我知道你与Rent The Runway有创新的合作伙伴关系。
****PeteNordstrom
Yes. Well, thematically it's abundantly clear that the whole sustainability subject is really important to lots of customers and so it's important to us. And I think the re-commerce thing plays right into that. And there's a bunch of things that we're working on that we're really not in position to fill you in on right now because a lot of things are flying. But I think it's fair to assume that at the major theme for our merchandising strategy that is right at the heart of the lot of it and it gives us a great opportunity to work collaboratively with our brand partners to figure out how to satisfy customers better on that score.
是。 好吧,从主题上可以清楚地看出,整个可持续发展主题对很多客户来说非常重要,因此对我们来说非常重要。 而且我认为重新商务化的东西正是如此。 还有一些我们正在努力的事情,因为很多事情都在飞扬,我们现在真的无法填补你的位置。 但我认为,假设我们的商品推销战略的主题是其中很重要的核心主题,它给了我们一个很好的机会与我们的品牌合作伙伴合作,以找出如何更好地满足客户,这是公平的。 得分。
会议主持员
Our next question comes from Jay Sole with UBS. Proceed great.
我们的下一个问题来自瑞士苏联的杰伊索尔。 进展顺利。
****JaySole
Great. Thanks so much. Erik, I appreciate your comments on the anniversary sale. If you take a step back and maybe just help us understand sales for the company are down 4.3% the first half. If you could pick out maybe two or three real big picture things that explain why the sales have -- the sales growth rate has slowed down so much from where it was historically going back five or ten years it'd be really helpful. Thank you.
非常好。 非常感谢。 Erik,感谢您对周年特卖的评论。 如果你退后一步,也许只是帮助我们了解公司的销售额在上半年下降了4.3%。 如果你可以挑出两三个真实的大图片来解释销售的原因 - 销售增长率从历史上可以追溯到五年或十年的地方放缓了很多,这真的很有帮助。 谢谢。
****ErikNordstrom
Sure. Well, first I'd starts with what we talked about in first quarter. We identified three areas. Loyalty program, digital marketing and the balance of our merchandise assortment. We made good progress on the first two. The loyalty program and digital marketing, we saw a general good traffic across our properties. As we talked about in the first quarter, the merchandise assortment takes longer. We have also had buys in place and around that we have opportunities and the balance of our price points and we have opportunities in being in stock in these top items that we've been talking about.
We've seen some encouraging signs there. Those that rebalancing is underway but we expected that to have more attraction in the third quarter and the fourth quarter. And we did in the second quarter.
当然。 好吧,首先我从第一季度谈到的内容开始。 我们确定了三个方面。 忠诚度计划,数字营销和我们的商品分类的平衡。 我们在前两个方面取得了很好的进展。 忠诚度计划和数字营销,我们看到我们的物业一般良好的流量。 正如我们在第一季度谈到的那样,商品分类需要更长的时间。 我们也有购买和周围的我们有机会和我们的价格点的平衡,我们有机会在我们一直在谈论的这些顶级项目库存。
我们在那里看到了一些令人鼓舞的迹象。 那些重新平衡正在进行中,但我们预计第三季度和第四季度会有更大的吸引力。 我们在第二季度做了。
****JaySole
Do you feel like that the company organizationally is the right structure? And what do you feel like is the key to sort of driving traffic back into the stores? And driving that store sales growth right back to a higher level.
你认为公司在组织上是正确的结构吗? 您觉得什么是将流量带回商店的关键? 并推动该店销售增长回到更高水平。
****ErikNordstrom
Well, as you know, we've been working our local market strategy for a couple years now. And that is progressing and we started last year in LA really to do a lot of testing with customers, lot of listening of how we can connect our digital and physical assets to better serve customers. This year it's really been about scaling it in LA. We started with our four stores in LA. We've now expanded in particular that buy-online pick-up in store greater selection for next day delivery across 16 stores in Los Angeles, Orange County as well as our three local stores.
And we're seeing really tremendous traction on that service in particular. But stepping back, it is --it's looking at our physical assets as points of engagement as much as they are points of sale. We really don't care where the sale gets rung up. And we continue to learn that there are physical assets that that's when leverage really how customers want make a tremendous difference. So we talked about buy online pickup in store. We know customers who use that service then double those that don't use it. I think others talked about alterations before operation is obviously something that can't be done digitally. And it's something we're really good at.
We're the largest employer of tailors in North America. I think we have the best tailors they are out there. And the customers are engaged all our alterations area. There's been triples when a customer engages with a stylist, their spend goes up 5x. So that engagement is really what we're looking for be with services, be it across channels, we know the more engagement we get with customers the better it is. And through our local market strategy in particular, we feel really good that we've found some ways to leverage these physical assets that really resonate with customers.
嗯,如你所知,我们已经在我们当地的市场战略中工作了几年。这一过程正在取得进展,我们去年在洛杉矶开始真的要与客户进行大量测试,大量倾听我们如何连接我们的数字和物理资产以更好地为客户服务。今年它真的是关于在洛杉矶扩展它。我们从洛杉矶的四家商店开始。我们现在已经特别扩大了在洛杉矶,奥兰治县以及我们的三家本地商店的16家商店的第二天发货的商店购买在线提货。
而且我们看到特别是对该服务的巨大吸引力。但回过头来看,它正在将我们的实物资产视为参与点,就像它们是销售点一样。我们真的不在乎销售的发展方向。而且我们继续了解到,有些物理资产在利用时真的是客户想要如何产生巨大的变化。所以我们谈到了在商店购买在线取件。我们知道使用该服务的客户将那些不使用该服务的客户加倍。我认为其他人在操作前谈到改动显然是不可能以数字方式完成的事情。这是我们真正擅长的事情。
我们是北美最大的裁缝雇主。我认为我们有最好的裁缝。客户参与了我们所有的改建区域。当顾客与造型师合作时,他们的花费增加了5倍。因此,我们正在寻求与服务相关的参与,无论是跨渠道,我们都知道我们与客户的互动越多越好。特别是通过我们的本地市场策略,我们感觉非常好,我们已经找到了一些方法来利用这些真正引起客户共鸣的实物资产。
会议主持员
Our next question comes from Alexandra Walvis with Goldman Sachs. Please proceed.
我们的下一个问题来自亚历山德拉沃尔维斯与高盛。 请继续
****AlexandraWalvis
Good evening. Thanks so much for taking the question. I had a question clarifying the guidance. You helpfully break down what the four drivers of the four point improvement in comps into the back half likely to be. I was wondering if you could clarify whether the sales from the New York flagship would all be coming in the fourth quarter given the opening date. And then a follow-up question now I think that implies some pretty strong sales per square foot in that new store. And can you talk about the level of confidence there and your perhaps expectations on the P&L implications of that specifically. Thank you.
晚上好。 非常感谢你提出这个问题。 我有一个问题澄清指导。 你可以帮助分解后四部分中四点改进的四个驱动因素。 我想知道你是否可以澄清纽约旗舰店的销售是否会在开幕日期的第四季度全部到来。 然后是一个后续问题,我认为这意味着在这家新店里,每平方英尺的销售量非常强劲。 您是否可以谈谈那里的信心水平以及您对P&L特定影响的期望。 谢谢。
安妮布拉曼
Hi, Alexandra. I'm going to start with the clarification on the guidance piece to it. So as you mentioned the store does open on October 24th. So there will be very I mean tiny amount in Q3 and I would say the significant majority of what you would see would be in Q4 which is how we framed the guidance on this. And as far as again how we're looking at New York and I think Erik and Pete can weigh in on this but provides more color on this, but we've really seen this is -- we're opening this for positionally entering a market. And I think when Erik went through his slides and we had the slide talking about the seven points in Manhattan that we are servicing customers. We're really approaching this as not only opening the tower but our locals leveraging other touch points between Trunk Club and Racks as well as an enhancements in our online with our customers as well.
嗨,亚历山德拉。 我将从对它的指导部分的澄清开始。 正如您所说,商店在10月24日开放。 因此,在第三季度我的意思很小,我会说你会看到的绝大多数都是在第四季度,这就是我们如何构建指导。 至于我们如何看待纽约,我认为Erik和Pete可以权衡这一点,但在这方面提供了更多的颜色,但我们真的看到了这一点 - 我们正在打开这个位置进入 市场。 而且我认为当Erik浏览他的幻灯片时我们正在谈论曼哈顿七点我们正在为客户服务。 我们真正接近这一点,不仅打开了塔楼,而且我们的当地人利用Trunk Club和Racks之间的其他接触点,以及我们在线与客户的增强功能。
****ErikNordstrom
Yes. I would just add on to that. So we think it's really important that with opening of the tower that we have these other assets and services coming online around the same time. So I know we've announced that will be opening two Nordstrom local service hubs; one of the Upper East Side, one in the village. And we're also able to execute and deliver the most popular services our customers haven't-- we've seen in Los Angeles our local which is do returns, online returns in particular. Order pickup and alterations at our two rack locations in Manhattan as well as the Trunk Club clubhouse. So we left seven locations on Manhattan to be able to take care of customers.
And there's really a synergy between those assets. The inventory we have there. The people we have there. Services were able to provide. And we had a lot of proof points in Los Angeles. We're set up well to leverage that from New York, but I would reiterate enhance point and we had that one slide in my section that shows the map and the seven locations really emphasize that that's where that if we are opening a market we have assets, physical and services that we are excited to bring to New York City customer.
是。我只想补充一点。因此,我们认为,随着塔的开放,我们将这些其他资产和服务同时上线,这一点非常重要。所以我知道我们已经宣布将开设两个Nordstrom本地服务中心;上东区之一,村里一个。而且我们也能够执行并提供客户所不具备的最受欢迎的服务 - 我们在洛杉矶看到我们当地的回报,特别是在线退货。在曼哈顿的两个机架位置以及Trunk Club会所订购皮卡和改装。因此,我们在曼哈顿的七个地点离开,以便能够照顾客户。
这些资产之间确实存在协同作用。我们在那里的库存。我们在那里的人。服务能够提供。我们在洛杉矶有很多证据。我们很好地利用了来自纽约的那个,但我会重申提升点,我们在我的部分中有一张幻灯片显示地图和七个位置真正强调的是,如果我们打开一个市场我们有我们很高兴为纽约市客户带来的资产,实物和服务。
会议主持员
Our next question comes from Paul Trussell with Deutsche Bank. Please proceed.
我们的下一个问题来自德意志银行的保罗特拉塞尔。 请继续
PaulTrussell
****PaulTrussell
Good afternoon. On margins, on SG&A dollars were nicely managed. Could you highlight some of the areas of savings? And do you now expect to deliver above the original $150 million to $200 million of savings you originally outlined? And also on gross margins can you just talk about the puts and takes please? Both in regards to what you experienced in the second quarter but also your level of confidence in terms of expecting expansion in the third quarter. Thank you.
下午好。 在利润率上,SG&A美元管理得很好。 你能否强调一些储蓄领域? 你现在希望能够提供超过最初概述的1.5亿至2亿美元的原始储蓄吗? 而且在毛利率方面你能谈谈看跌期权吗? 关于你在第二季度所经历的事情,以及你对第三季度预期扩张的信心水平。 谢谢。
安妮布拉曼
Hi, Paul. So let me take the SG&A piece as well, as we've talked about we had three particular drivers driving our SG&A, one is realigning our support structure and costs for the store, the second one is really driving end-to-end productivity initiatives to supply chain and technology. And I would say to a lesser degree, it's more discretionary spending across the board. And I would say that's a small piece of all the things that we've been doing. So those are the three levers, we've been pulling and working through. And as you mentioned, we are ahead of our plan. So when you look at our overall guidance for the year, we basically -- typically we had in Q2, attempt our plan for the second half and bend the beat we had. So we are exceeding what we originally had thought in Q1. So that's how you get to the reconciliation of the guidance.
On gross margin, as we mentioned, our merch margins were actually in line with our expectations as far as markdowns. The only thing we had was the leverage on our occupancy expenses within our sales volume. As we go through the rest of the year, we really didn't change any of our guidance assumptions on margin. As Erik have talked about how we thought about Anniversary sale as far as having better margins in the third quarter from the Anniversary product. That was the plan that we made and we're continuing to progress on that. So again one thing that's changed on overall guidance was basically the top line.
嗨,保罗。因此,让我参考SG&A一块,因为我们已经谈过我们有三个驱动我们SG&A的特定驱动因素,一个是重新调整我们的支持结构和商店成本,第二个是真正推动端到端生产力计划供应链和技术。而且我会在较小程度上说,它是全面的可自由支配开支。而且我会说这是我们一直在做的所有事情的一小部分。所以这些是三个杠杆,我们一直在努力。正如你所提到的,我们领先于我们的计划。因此,当你看到我们今年的整体指导时,我们基本上 - 通常我们在第二季度,尝试我们的计划在下半场,并扭曲我们的节拍。所以我们超过了我们原先在第一季度所想到的。这就是你如何得到指导的和解。
在毛利率方面,正如我们所提到的,我们的商品利润实际上与我们对降价的预期一致。我们唯一拥有的是在我们的销量中对我们的占用费用的杠杆作用。当我们度过今年余下的时间时,我们确实没有改变任何关于保证金的指引假设。正如Erik已经谈到我们如何考虑周年纪念销售,因为第三季度的周年纪念产品的利润率更高。这就是我们制定的计划,我们将继续取得进展。因此,在整体指导方面改变的一件事基本上是最重要的。
会议主持员
Our next question comes from line of Mark Altschwager with Baird. Please proceed.
我们的下一个问题来自Mark Altschwager和Baird。 请继续
MarkAltschwager
****MarkAltschwager
Thanks and good afternoon. Nice job on the expense savings. I was hoping you could dig a bit more into how the operating model is really changing at the store level and just really what you're doing differently. I think that's a big component of the cost savings that you've outlined. And I also think this is the first Anniversary sale period, since you've put some of these operational changes into place. So just curious how that all played out during the higher-volume period and any key learnings as you move forward to the holiday? Thanks.
谢谢,下午好。 节省开支的好工作。 我希望你能更深入地了解一下操作模式在商店层面的变化,以及你正在以不同的方式做些什么。 我认为这是您概述的成本节约的重要组成部分。 而且我也认为这是第一个周年纪念销售期,因为你已经将其中一些运营变化付诸实施。 所以只是好奇这一切在高容量期间是如何发挥作用的,以及随着你前往假期的任何关键学习? 谢谢。
****ErikNordstrom
Thanks Mark. Yes, the implications on operating model, especially on our store are pretty profound. Our stores -- we're going to leverage the inventory we have in our stores to better serve customers, meaning the stores are increasingly becoming fulfillment centers as well as selling directly to customers. So we have had changes in our models in our store there to do that. We need more people handling both online orders are being filled as well as returns coming back, and getting that inventory resalable as quickly as possible. That's gone really well, and in particular, over Anniversary was such an intense period of demand. We saw significant improvement in our fulfillment rates in our stores as well as the speed of delivery direct to customers in our key markets. So we feel really good about that.
谢谢马克。 是的,对运营模式的影响,尤其是对我们商店的影响非常深刻。 我们的商店 - 我们将利用我们在商店中的库存来更好地为客户服务,这意味着商店越来越多地成为履行中心,并直接向客户销售。 所以我们在我们的商店里对我们的模型进行了更改。 我们需要更多的人处理在线订单以及返回的退货,并尽快恢复库存。 这真的很顺利,尤其是周年纪念日是如此激烈的需求期。 我们看到我们商店的履约率以及直接向主要市场的客户交付的速度有了显着改善。 所以我们觉得非常好。
MarkAltschwager
****MarkAltschwager
Thanks. And if I could just quickly follow up on a previous question. The implied sales guidance is quite a bit stronger for Q4 versus Q3. Is there anything beyond the Manhattan store coming online that's driving that difference? If you could just talk about some of the drivers there, that would be helpful.
谢谢。 如果我能够快速跟进前一个问题。 第四季度与第三季度的隐含销售指导相当强劲。 除了曼哈顿商店以外还有其他任何东西可以推动这种差异吗? 如果你能谈谈那里的一些司机,那将会很有帮助。
安妮布拉曼
Yes. What we try to do is give you full-year and then give you the Q3 assumptions. And we talked about how we expect sales to moderate -- moderately getting better in Q3 and then some of the big drivers. -- the biggest outstanding driver was Q4. So I would assume is that out of the four levers that we laid out, you are going to continue to see some improvement, particularly as we go through the second half of the year.
是。 我们尝试做的是给你全年,然后给你Q3的假设。 我们谈到了我们如何预期销售将会放缓 - 在第三季度适度增长,然后是一些重要的推动因素。 - 最大的优秀车手是Q4。 所以我认为,在我们制定的四个杠杆中,你将继续看到一些改进,特别是当我们经历下半年。
会议主持员
Our next question comes from Dana Telsey with Telsey Advisory Group. Please proceed.
我们的下一个问题来自Dana Telsey与Telsey Advisory Group。 请继续
DanaTelsey
****DanaTelsey
Good afternoon. Two quick things. As you think of the women's apparel market and what you've been seeing there, did anything from the Anniversary sale informed you for what should be in the store or other brands or what's happening with some of the existing innovative brands that you have to expand or to contract and bring in others? And lastly, what does success mean to you for the New York store? Are there any metrics around it that you can place? Thank you.
下午好。 两个快速的事情。 当您想到女性服装市场以及您在那里看到的东西时,周年纪念促销中的任何内容都会告诉您商店或其他品牌应该包含的内容,或者您需要扩展的一些现有创新品牌的情况 或者签约并引进他人? 最后,成功对纽约商店意味着什么? 你有什么指标可以放置吗? 谢谢。
****PeteNordstrom
Hi Dana, it's Pete. We made some strides in women's apparel. That's not a lot that you can easily quantify at this point, but I think certainly creating a road map for the future for us to bend the curve there. As Erik mentioned, I think we did a good job of identifying the key items and brands and styles that customers are responding to. So we've always had a pretty aggressive program on trying to identify and amplify emerging brands. I guess what I can tell you is changes -- the cycle on all that stuff is shorter than it's ever been. So one of the things we need to do is identify new emerging brands and amplify them quickly. It isn't a matter of test and learns over a couple of years, a couple of stores in time. So I guess what I could say just more broadly is that I think we have more confidence in our ability that will put on the gaps, when things are working well.
And the same holds true for perhaps some legacy brands that are declining. And we have some very big built up established businesses with some legacy brands, where it's going the wrong way. So our teams have to be really good editors. They've got to be curious and they can't really use last year, so much as a guide. So the other thing, I would say is thematically really understanding the way price impacts classifications and just getting sharper about that is helpful. So it's been kind of a tough go for a while in women's apparel, but I think it's fair to say that we have optimism about our ability to make some improvements there, particularly starting at the back half of the year. And then, the other question was about, I'm sorry, was it about New York specifically Dana?
嗨达娜,这是皮特。我们在女装上取得了一些进展。在这一点上,你可以轻松量化的并不是很多,但我认为当然为我们创造了一条路线图,让我们在那里弯曲曲线。正如Erik所说,我认为我们在确定客户所响应的关键项目和品牌及款式方面做得很好。所以我们总是有一个非常积极的计划,试图识别和扩大新兴品牌。我想我可以告诉你的是变化 - 所有这些东西的循环比以往更短。因此,我们需要做的一件事就是确定新兴品牌,并迅速扩大品牌。这不是一个测试问题,并且学习了几年,及时了解了几家商店。所以我想我可以更广泛地说的是,我认为我们对自己的能力更有信心,当事情进展顺利时,这种能力会弥补差距。
也许一些正在衰落的传统品牌也是如此。我们有一些非常大的已建立的业务与一些传统品牌,其中的方向是错误的。所以我们的团队必须是非常优秀的编辑。他们必须好奇,去年他们不能真正使用,就像导游一样。所以另一件事,我会说主题是真正理解价格影响分类的方式,而对此更加敏锐是有帮助的。因此,对于女性服装来说,这是一段艰难的事情,但我认为我们对我们在那里做出一些改进的能力持乐观态度是公平的,特别是从今年下半年开始。然后,另一个问题是关于,对不起,是关于纽约特别是Dana?
DanaTelsey
****DanaTelsey
Yes. How do you quantify success of the New York store, what would you be looking at in a year or how do you think of the New York store? What would make it in your mind as success? Did the volumes match Seattle or how do you think about it?
是。 你如何量化纽约商店的成功,你会在一年内看到什么,或者你如何看待纽约商店? 什么会让你在脑海里成功? 音量是否与西雅图相匹配或您如何看待它?
****PeteNordstrom
Yes. There's obviously a way of quantifying and we don't break out those numbers by the store. But I think what Anne mentioned really is the way that we look at by market. And I think as we mentioned all the way along, already is our largest online market. And we know when we have physical access to a market like that we grow our online business considerably as well, adding the stores and that sale in the physical stores as well. So we'll probably have more to say about as that begins. But I think ultimately the way you guys should be keeping scoring it; it's looking for us to look at it in terms of a market.
I would say, though, if you're asking us, particularly in the near term, how we're going to view the success. I think it's really along the lines of can we deliver a great customer experience there and all the ways that I think customers would expect from Nordstrom entering the market. There are plenty of places to buy things in New York and if we're really successful that is because we do the little thing that is actually big thing. Just the way that we serve customers in a more relevant, a more convenient way, we've heard that theme a lot. And we've got a good team of leaders that were ready to take that challenge on. So, no, I think we'll be getting a lot of indications about our ultimate ability to be successful there based on the reaction that we get from customers that our ability to step up and did deliver something that's --.
是。显然有一种量化的方法,我们不会通过商店分解这些数字。但我认为安妮真正提到的是我们通过市场看待的方式。我认为,正如我们一直提到的那样,已经是我们最大的在线市场。我们知道,当我们实际进入这样的市场时,我们也会大大增加我们的在线业务,并在实体店中添加商店和销售。因此,我们可能会有更多的话要说。但我认为最终你们应该保持得分的方式;它正在寻找我们从市场角度来看待它。
不过,我会说,如果你问我们,特别是在短期内,我们将如何看待成功。我认为我们能够在那里提供良好的客户体验以及我认为客户期望Nordstrom进入市场的所有方式。在纽约有很多地方买东西,如果我们真的很成功,那是因为我们做的小事实际上是大事。正如我们以更相关,更方便的方式为客户提供服务的方式,我们已经听到了很多主题。我们有一支优秀的领导团队,他们随时准备迎接这一挑战。所以,不,我认为,基于我们从客户那里获得的反应,我们将获得很多关于我们在那里取得成功的最终能力的迹象,即我们能够加强并提供的东西 - 。
会议主持员
Thank you. Our next question comes from line of Matthew Boss with JP Morgan. Please proceed.
谢谢。 我们的下一个问题来自Matthew Boss与JP Morgan的合作。 请继续
MatthewBoss
****MatthewBoss
Great. Thanks. So at Off-Price, this was the weakest quarter on the top line, I think in five plus years. I guess what's driving the magnitude of the slowdown? What's the timeline to stabilize the concept? And any change in your view regarding the long-term size of the brick-and-mortar fleet for Rack?
大。 谢谢。 因此,在Off-Price,这是最重要的季度,我想五年多。 我猜是什么推动了经济放缓的幅度? 什么是稳定概念的时间表? 您对Rack的实体车队的长期规模有何看法?
****ErikNordstrom
Yes. I would merely point to those issues we've had across our Full-Price business, in fact our Off-Price business as well, the loyalty, digital marketing and merchandise assortment. The loyalty is as you mentioned, we had good progress over the quarter. So we like the directions that were there. The digital marketing, we're a little further behind in Off-Price than we are in Full-Price. We do have still some traffic opportunities in Off-Price. We feel much better about that. In particular, what's unique about Off-Price, which we touched on our comments, is flash. We did a deep dive at the end of last year into our flash events. We had a number of flash events that were one category that we don't carry in our stores and with the majority of our online returns coming back to our stores that creates issues.
But number two, they were unprofitable events. So we did a lot of editing at these flash events. The flip side is what's really a plus about the flash model is the traffic generation engagement mainly through email that we give our customers, who sign up these flash events is terrific and helps us not only on the flash site, but helps us on our Rack.com site as well. So we felt the reduction in traffic from cutting back on those events. We started the last -- about last three weeks back on more of our normal cadence there of flash events and the key to there is not just quantity of flash events, it's the quality of flash events. And we feel really good about that.
So feel good about flash events going forward that it's going to be differentiated than the first half. We feel good about the marketing that's going to be differentiated than the first half. The other point [Indecipherable] noticed here is the inventory position. I mean we're sitting here midway through the year with lots of open to buy across our Company, but particularly in Off-Price. In Off-Price, the biggest driver Off-Price business is having great merchandise. Being opportunistic, especially in times like now that are tough for the industry, we're really excited about the position we're into to really pick up some compelling merchandise for our customers and get them into our Rack brand.
是。我只想指出我们在全价业务中遇到的问题,实际上我们的低价业务,忠诚度,数字营销和商品分类。忠诚就像你提到的那样,我们在本季度取得了很好的进展。所以我们喜欢那里的方向。在数字营销方面,我们在Off-Price方面的价格远低于全价格。我们在Off-Price仍有一些交通机会。我们对此感觉好多了。特别是,我们在评论中提到的Off-Price的独特之处在于闪现。我们在去年年底对我们的闪光事件进行了深入探讨。我们有一些闪存活动,这是我们在商店中没有的一个类别,我们的大部分在线退货都会回到我们的商店,从而产生问题。
但排名第二,它们是无利可图的事件。所以我们在这些flash事件中做了很多编辑。另一方面,关于闪存模式的真正优势在于主要通过电子邮件实现流量生成,我们为客户提供服务,注册这些闪存事件非常棒,不仅可以帮助我们在Flash网站上,还可以帮助我们在机架上.com网站也是如此。所以我们觉得减少流量会减少这些事件。我们开始了最后一次 - 大约过去三周,我们更多地关注闪光事件的正常节奏,而关键不仅仅是闪光事件的数量,而是闪光事件的质量。我们对此感到非常满意。
因此,对于前进的闪光事件感觉良好,它将比上半部分有所区别。我们对与上半年有所区别的营销感觉良好。这里注意到的另一点[难以理解]是库存位置。我的意思是我们坐在这里一年中,有很多公开购买我们的公司,但特别是在Off-Price。在Off-Price,最大的驱动价格商家就是拥有很棒的商品。作为机会主义者,特别是在现在对行业来说很艰难的时候,我们真的很兴奋我们的定位是真正为我们的客户挑选一些引人注目的商品并让他们进入我们的Rack品牌。
MatthewBoss
****MatthewBoss
And quick-follow up. Any reason for the lack of share buyback this quarter and how best to think about capital allocation in the back half?
并快速跟进。 本季度股票回购缺乏的原因以及如何最好地考虑后半部分的资本配置?
安妮布拉曼
Yes, Matt. So we've always been really consistent about how we approach capital allocation and it's the first and foremost, we look at investing in the business. And we talked about this as a very heavy investment cycle year for us as we complete the payments and the investments we're making in New York. And as we exit out of the year, that CapEx investments are -- be coming on our more moderated environment than we have seen in the past throughput [with that]
And then the second piece to it is, of course, our dividend and also staying, we are very focused on investment grade. So the way we look to share buyback in the past is we need excess cash for that. And so that's kind of the priority of how we look at our capital allocations.
是的,马特。 因此,我们一直非常关注如何处理资本配置问题,这是我们首先考虑投资业务。 当我们完成付款和我们在纽约进行的投资时,我们认为这对我们来说是一个非常沉重的投资周期。 当我们退出年度时,资本支出的投资将会出现在比我们在过去吞吐量中看到的更温和的环境中[与此相关]
当然,第二部分就是我们的红利和留下来,我们非常注重投资等级。 因此,我们过去分享回购的方式是我们需要多余的现金。 因此,这是我们如何看待资本配置的优先事项。
TrinaSchurman
****TrinaSchurman
Okay. We'll now take one more question.
好的。 我们现在再问一个问题。
会议主持员
Thank you. Our last question comes from Chuck Grom with Gordon Hackett. Please proceed.
谢谢。 我们的最后一个问题来自Chuck Grom和Gordon Hackett。 请继续
ChuckGrom
****ChuckGrom
Thanks. Just a few housekeeping things. I guess first on the third quarter guide, can you quantify how much gross margin expansion you're anticipating? Second would be on the second quarter, could you perhaps walk us through categories that either outperformed or underperformed? And then third, on the note redemption issue, is there a way you can speak to how much it's improved and maybe quantify how much of the drag it was in the fourth quarter of last year, given that you're going to be cycling that. And I think that's part of your equation for acceleration in sales later this year. Thanks.
谢谢。 只是一些家务事。 我首先想到的是第三季度指南,你能量化一下你预期的毛利率扩张吗? 第二季将是第二季度,您是否可以引导我们通过表现优于或表现不佳的类别? 然后第三,关于票据赎回问题,有没有一种方法可以说明它有多少改进,也许可以量化去年第四季度的拖累量,因为你将要骑自行车。 我认为这是今年晚些时候销售加速的等式的一部分。 谢谢。
安妮布拉曼
Pete, do you want to take the assortment question.
皮特,你想要分类问题。
****PeteNordstrom
Yes, sure. In the second quarter, we had pretty significant improvement in the beauty area. I think we mentioned that before that we had some out of stock issues at the beginning of the year hurt us. And so we bent the curve there and beauty improved quite a bit. To me, it's been a consistent story for quite some time as our designer business across all categories positive. That continues to be a good growth opportunity for us. Our MPG area did very well, our own product that showed some improvement. That's good to see.
And then lastly, I'd say that the lingerie and activewear in women's performed relatively better. The tougher areas for us are we had some slowdown in shoes. I think that represented a moment in time we shall see, but that was a bit of a dip from where it was that the shoes have been performing strongly.
Men's had some challenges. I would say the biggest driver there that we've noticed, and this is not a surprise to anyone who follows our industry but the continued kind of casualization of American that impacts the men's business quite a bit. And so while we're still serving a lot of men and selling them things, the average price of what we're selling them oftentimes is less than it was when they were buying more suits and ties and things of that nature. So there are adjustments we need to continue to make, but I think that those kind of represent the stronger performing categories relative to the future performance from last quarter.
是的,当然。在第二季度,我们在美容领域取得了相当大的进步。我想我们之前提到过,在此之前我们在年初有一些缺货问题伤害了我们。所以我们在那里弯曲了曲线,美丽得到了相当大的改善。对我而言,由于我们所有类别的设计师业务都是积极的,因此它在很长一段时间内都是一致的故事。这对我们来说仍然是一个很好的增长机会。我们的MPG领域做得非常好,我们自己的产品显示出一些改进。这很好看。
最后,我会说女性内衣和运动服的表现相对较好。对我们来说更艰难的领域是鞋子有些减速。我认为这代表了我们将会看到的一个时刻,但是从鞋子表现强劲的地方来看,这有点下降。
男人有一些挑战。我会说那是我们注意到的最大的驱动因素,对于跟随我们这个行业的人来说这并不奇怪,但美国人的持续休闲化会对男人的生意造成很大影响。因此,虽然我们仍然为很多人提供服务并销售它们,但我们销售它们的平均价格往往低于他们购买更多西装和领带以及那种性质的东西时的平均价格。因此我们需要继续进行调整,但我认为这些代表了与上一季度未来业绩相关的表现较强的类别。
安妮布拉曼
And as far as your question on margin, the guidance we gave is that we thought gross profit at the end of the year would have slight de-leverage really driven on -- de-leverage on occupancy, based on our sales volume. And so when we talked about Q3, what we said was that we thought -- we thought merch margin would actually be an improvement year-over-year because of the Anniversary sell-through that we're expecting from how we plan Anniversary.
I mean and just to remind you, Q4 will actually have the occupancies in New York City baked into it. I think from that you can kind of bake into your model. As far as the Nordstrom note, we gave that split roughly evenly for the second half. You can probably imagine if you are anniversarying this note redemptions and the time it takes for people to accumulate and redeem, the cumulative effect. So it's not going to be completely even across the two quarters. But for the second half it's roughly [3 to 5]
End of Q&A
至于您关于保证金的问题,我们给出的指导意见是,我们认为年末的毛利润会有轻微的去杠杆效应 - 根据我们的销量对去杠杆率进行去杠杆化。 因此,当我们谈到第三季度时,我们所说的是我们认为 - 我们认为商品利润率实际上会逐年提高,因为我们期待周年纪念日的周年销售。
我的意思是,只是提醒你,Q4实际上将把纽约市的占有率融入其中。 我想你可以通过这种方式融入你的模型。 就Nordstrom的说明而言,我们在下半场大致均匀地进行了分配。 你可以想象,如果你是这个笔记兑换的周年纪念日,以及人们累积和赎回所需的时间,累积效应。 所以两个季度都不会完全一样。 但是对于下半场来说大概是[3到5]
问答结束
Trina Schurman
Again, thank you for joining today's call. A replay along with a slide presentation and prepared remarks will be available for one year on our website. Thank you for your interest in Nordstrom.
再次感谢您参加今天的电话会议。 重播以及幻灯片演示和准备的评论将在我们的网站上提供一年。 感谢您对Nordstrom的关注。
会议主持员
Thank you. This concludes today's teleconference. You may disconnect your lines at this time. Thank you for your participation.
谢谢。 这就结束了今天的电话会议。 您可以在此时断开线路。 感谢您的参与。
相关问题
互联网券商的港股、美股开户教程
如果您对美股 或者 港股也感兴趣, 或者想要了解如何开户, 可以加我wechat: andyhu006 , 同时也可以拉您进美股交流群哦。
最后的最后 祝大家都有一个美好的投资生活哦。
大家也可以关注【美股指南】公众号, 即可获得《小白投资美股指南(雪球「岛」系列)》电子书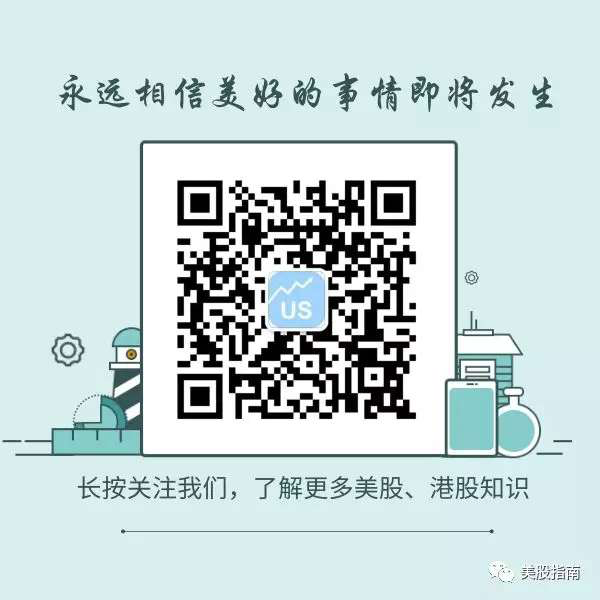 ---
写在最后
---
暂无回复。