RTW Retailwinds,Inc。(RTW) 首席执行官 Greg Scott 在 2019年 第二季度业绩 - 收益电话会议记录
读者寄语: 不管是您想投资美股, 还是想投资港股, 保持好自己的心态是最重要的。特别在美股、港股市场拥有一套成熟的金融市场,市场鼓励长期持有,而不是短期的投机炒作。选择一个好的公司, 耐心的等待, 做时间的朋友。如果您想咨询美股开户、港股开户相关的问题, 或者您对美股、港股感兴趣可以添加微信交流: andyhu006
RTW Retailwinds, Inc. (NYSE:RTW) Q2 2019 Results Conference Call August 22, 2019 4:30 PM ET
RTW Retailwinds,Inc。(纽约证券交易所代码:[RTW])2019年第二季度业绩电话会议2019年8月22日美国东部时间下午4:30
公司参与者
Francesca Filandro - IR
Greg Scott - CEO
Traci Inglis - President, Chief Marketing and Customer Officer
Sheamus Toal - EVP, COO and CFO
Francesca Filandro - IR
Greg Scott - 首席执行官
Traci Inglis - 总裁,首席营销和客户官
Sheamus Toal - 执行副总裁,首席运营官和首席财务官
电话会议参与者
Dave Kanen - Kanen Wealth Management
Dave Kanen - Kanen Wealth Management
会议主持员
Greetings, and welcome to RTW Retailwinds Second Quarter 2019 Earnings Conference Call. At this time, all participants are in a listen-only mode. A question-and-answer session will follow the formal presentation. [Operator Instructions] As a reminder, this conference is being recorded.
I would now like to turn the conference over to your host, Francesca Filandro. Please go ahead.
问候,并欢迎RTW Retailwinds 2019年第二季度收益电话会议。 此时,所有参与者都处于只听模式。 问答环节将在正式演讲之后进行。 [操作员说明]提醒一下,此会议正在录制中。
我现在想把会议转交给你的主持人Francesca Filandro。 请继续。
Francesca Filandro
Thank you. Good afternoon, everyone. Before we begin, I'd like to remind you that some of the comments made on today's call, either as part of our prepared remarks or in response to your questions, may contain forward-looking statements that are made pursuant to the Safe Harbor provisions in the Private Securities Litigation Reform Act of 1995.
Actual results may differ from those projected in such forward-looking statements. Such forward-looking statements are subject to risks and uncertainties as described in the Company's documents filed with the SEC, including the Company's fiscal year Form 10-K. The Company undertakes no obligation to publically update or revise any forward-looking statements to reflect subsequent events or circumstances.
As a supplement to today's presentation, we have made slides available which you can view under the Investor Relations section at nyandcompany.com.
And now, I would like to turn the call over to Greg Scott, CEO.
谢谢。 大家下午好。 在我们开始之前,我想提醒您,在今天的电话会议上发表的一些意见,无论是作为我们准备的评论的一部分还是回答您的问题,都可能包含根据安全港规定作出的前瞻性陈述。 在1995年的私人证券诉讼改革法案中。
实际结果可能与这些前瞻性陈述中的预测结果不同。 这些前瞻性陈述受到公司向美国证券交易委员会提交的文件中所述的风险和不确定性的影响,包括公司的财政年度表10-K。 公司不承担公开更新或修改任何前瞻性陈述以反映后续事件或情况的义务。
作为今天演示文稿的补充,我们制作了幻灯片,您可以在nyandcompany.com的投资者关系部分查看。
现在,我想把这个电话交给首席执行官格雷格斯科特。
Greg Scott
Thank you, Francesca. Good afternoon and thank you for joining us.
With me today to discuss our second quarter 2019 results are Traci Inglis, our President, Chief Marketing and Customer Officer; and Sheamus Toal, our Executive Vice President, COO and CFO.
As noted in our press release, we continue to execute against our strategic initiatives, most notably building the foundation of our multi-brand platform to address customer opportunities. That said, we were disappointed with our second quarter results in our core New York & Company brand. While our traffic and eCommerce business improved sequentially from the prior quarter, and we delivered positive increases in new customer acquisition, we continued to experience decreases in brick-and-mortar traffic as well as declines in basket size and an ongoing weakness from our SoHo Jeans sub-brand. This is reflected in our Q2 comp sales decline of negative 4.8%.
While we were disappointed in our sales performance, the team was agile and reacted appropriately by managing expenses and inventory, which contributed to near-peak product margin rates levels, while also investing in our new businesses to drive future growth.
Unfortunately, the combination of sales declines, coupled with increased expenses, including shipping and store expenses, reduce vendor rebates, increased legal fees and increased recruiting fees, combined with our investments in new businesses resulted in an operating loss of $7.6 million, missing our guidance.
We believe the majority of these impacts are temporary and fixable. We are addressing the challenges today with a sense of urgency while also investing in the business to drive future growth.
During the second quarter, we continued to make progress toward our strategy, creating a multi-brand digital platform. And I'd like to share a few highlights regarding the progress made in our transformation.
Regarding our celebrity brands and new businesses. . Fashion to Figure, our on-trend plus-size brand, delivered positive comp results with double-digit growth online. Happy x Nature, our ready-to-wear brand in partnership with Kate Hudson, continued to build momentum, driven by the strength of Kate's 10 million active and engaged social following. Our celebrity brands, which are exclusive to New York & Company delivered double-digit increases, driven by significant comp increase in the Gabrielle Union sub-brand.
Regarding our goal to increase new customer acquisition, 4% comp increase in new and reactivated customers to our brand as new digital marketing initiatives that our new CMO implemented in the last few weeks of the quarter, performed very well.
Regarding the goal to drive digital growth. eCommerce sales improved sequentially from Q1, with total sales increasing to approximately 30% of our total business. In addition, we made key additions to the RTW executive team, representing industry leaders who will bring the expertise necessary to drive our near and long-term growth objectives. And we maintained our strong balance sheet with $83 million in cash on hand or $1.28 per share and no debt which is a competitive advantage in today's volatile environment.
谢谢Francesca。下午好,感谢您加入我们。
今天和我一起讨论2019年第二季度的结果是Traci Inglis,我们的总裁,首席营销和客户官员;和Sheamus Toal,我们的执行副总裁,首席运营官和首席财务官。
正如我们的新闻稿所述,我们继续执行我们的战略计划,最重要的是建立我们的多品牌平台的基础,以解决客户机会。也就是说,我们对我们的核心纽约公司品牌的第二季度业绩感到失望。虽然我们的流量和电子商务业务比上一季度有所改善,并且我们在新客户收购方面实现了正增长,但我们继续体验实体流量的减少以及篮子尺寸的下降和我们的SoHo牛仔裤的持续疲软子品牌。这反映在我们的Q2组合销售额下降4.8%。
虽然我们对我们的销售业绩感到失望,但团队敏捷并通过管理费用和库存做出了适当的反应,这有助于产生近乎高峰的产品利润率水平,同时还投资于我们的新业务以推动未来增长。
不幸的是,销售额下降,加上费用增加,包括运费和商店费用,减少了供应商折扣,增加了法律费用和增加了招聘费用,加上我们对新业务的投资导致了760万美元的经营亏损,错过了我们的指导。
我们认为这些影响中的大多数是暂时的和可修复的。我们正以紧迫感应对当今的挑战,同时投资业务以推动未来增长。
在第二季度,我们继续朝着我们的战略迈进,创建一个多品牌数字平台。我想就我们的转型取得的进展分享一些亮点。
关于我们的名人品牌和新业务。 。 Fashion to Figure是我们的潮流大尺寸品牌,在线提供了两位数的增长,带来了积极的成果。 Happy x Nature,我们与Kate Hudson合作的成衣品牌,在凯特1000万积极参与的社交活动的推动下,继续发展势头。由于Gabrielle Union子品牌的大幅增加,我们的名人品牌在纽约和公司独家销售额实现了两位数的增长。
关于我们增加新客户收购的目标,我们的新CMO在本季度最后几周实施的新数字营销计划表现非常好,新增和重新激活的客户增加了4%。
关于推动数字增长的目标。电子商务销售额从第一季度开始连续增长,总销售额增长至我们总业务的约30%。此外,我们对RTW执行团队进行了重要补充,代表行业领导者,他们将带来必要的专业知识,以推动我们的近期和长期增长目标。我们维持强劲的资产负债表,手头现金为8300万美元,每股1.28美元,没有债务,这在当今动荡的环境中具有竞争优势。
That said, based on our current performance and the necessary decision to focus our resources on improving the New York & Company business, we are prioritizing our efforts around Fashion to Figure and Happy x Nature. As such, we've decided to exit the Uncommon Sense lingerie lifestyle concept. Sheamus will walk you through the additional details in his prepared remarks.
Looking ahead, we continue to see opportunity in our core brand and are working to address the customer and assortment challenges, which impacted our second quarter performance. To further accelerate RTW transformation, we are launching our Customer First initiative this fall, which Traci will outline during her prepared remarks, and will drive positive results across our multi-brand portfolio. We also know, we have the team and the action plans in place to bring about a positive change in the business, and we are acting with the sense of urgency.
Turning to our second quarter results, I'd like to spend a few moments discussing our progress against our 2019 keys to success. First, we continue to leverage our celebrity collaborations and sub-brands as market differentiators that our customer can only find at New York & Company. Together, our celebrity collaborations delivered double-digit comp growth in the second quarter, representing nearly 10% of our business. Our Gabrielle Union collection was particularly strong, with customers responding to key pieces wore by Gabrielle on America's Got Talent. In addition, we are pleased by the customer response to our recently launched Happy x Nature brand. We look forward to continue to expand this brand beginning with our international debut in partnership with UK-based department store, Selfridges, which launched this week.
We are seeing our customers respond to areas of business that satisfy her need for fashion, style, quality and value. Our dress assortment, which represents our largest category business in the second quarter at 16% of our mix, delivered strong results in the quarter and provides an important fashion and lifestyle halo across New York & Company. In addition, our 7th Avenue sub-brand supported by strength at our market leading franchise pants program continues to be an area of competitive strength and a strong driver of customer loyalty. In fact, we ranked 12th in the overall apparel category in the pants category, reflecting our strength in the business. Finally, SoHo Street, our streetwear influenced and lounge lifestyle sub-brand delivered significantly improved results, which we look forward to building on in the third quarter.
Unfortunately, the comp decreases we experienced at our SoHo Jeans sub-brand, significantly impacted our overall comp performance. Specifically in denim, we continue to see weakness in our deliveries and our overall results were far below our expectations. In the near term, we are managing our inventory investments in this area, while leaning into our core competencies, and we will be reinventing our casual offering in 2020.
也就是说,基于我们目前的表现以及将我们的资源集中用于改善纽约和公司业务的必要决策,我们将优先考虑时尚与形象和快乐与自然的关系。因此,我们决定退出Uncommon Sense内衣生活方式概念。 Sheamus将在他准备好的评论中向您介绍其他详细信息。
展望未来,我们将继续看到我们核心品牌的机遇,并致力于解决影响我们第二季度业绩的客户和分类挑战。为了进一步加快RTW转型,我们将于今年秋季推出我们的客户至上计划,Traci将在其准备的评论中概述,并将在我们的多品牌组合中取得积极成果。我们也知道,我们拥有团队和行动计划,以实现业务的积极变化,我们正以紧迫感行事。
谈到我们的第二季度业绩,我想花一些时间讨论我们取得2019年成功关键的进展。首先,我们继续利用我们的名人合作和子品牌作为我们的客户只能在纽约和公司找到的市场差异化因素。我们的名人合作在第二季度实现了两位数的增长,占我们业务的近10%。我们的Gabrielle Union系列特别强大,客户回应Gabrielle在America's Got Talent上穿的关键部件。此外,我们对客户对我们最近推出的Happy x Nature品牌的回应感到高兴。我们期待着继续扩大这一品牌,首先是与本周推出的英国百货公司Selfridges合作进行国际首发。
我们看到我们的客户对满足其时尚,风格,质量和价值需求的业务领域做出回应。我们的服装品种代表了我们第二季度最大类别的业务,占我们合并的16%,在本季度取得了强劲的业绩,并为纽约和公司提供了重要的时尚和生活方式。此外,我们的第七大道子品牌在我们市场领先的特许经营裤子计划的支持下,继续成为竞争优势领域和客户忠诚度的强大推动力。事实上,我们在裤子类别的整体服装类别中排名第12,反映了我们在业务方面的实力。最后,SoHo Street,我们的街头服饰影响和休闲生活方式子品牌提供了显着改善的结果,我们期待在第三季度建立。
不幸的是,我们在SoHo Jeans子品牌上的体验减少了,这对我们的整体性能表现影响很大。特别是牛仔布,我们继续看到我们的交付疲软,我们的整体业绩远低于我们的预期。在短期内,我们正在管理我们在该领域的库存投资,同时依靠我们的核心竞争力,我们将在2020年重塑我们的休闲产品。
Regarding our second strategic priority to increase brand awareness and customer engagement, our overall traffic improved sequentially from the first quarter, driven by eCommerce, while our brick and mortar traffic continues to reform generally in line with widely reported industry results. We are pleased to see new and reactivated customer accounts increase in the quarter by 4% comp, which represents an improved -- improvement from trends.
With Traci's leadership, we are actively rebalancing our marketing mix to invest more in working media and digital acquisition channels to ensure we are bringing new customers to our portfolio of brands. In addition, we are launching our Customer First initiative this fall, which will reinvent all aspects of our marketing organization from data analytics, creative storytelling, personalization and segmentation and content creation with an intense focus on the customer.
Traci will share additional details of this initiative during her prepared remarks. We are also expanding our relationship and connection with customers through enhanced levels of personalization and segmentation. We are tailoring our marketing voice to where she is in the customer journey and experience improved results in our targeted email marketing performance during the second quarter, leveraging audience segmentation insights and category affinities.
Our third strategic priority focuses on driving digital and omni. Our New York & Company eCommerce performance improved in the second quarter supported by increases in traffic from the incoming trends. Our Fashion to Figure eCommerce business also delivered significant comp growth where we recognized an opportunity to accelerate performance in this channel even further. In addition, sales through our omni programs, which include in-store pickup, order online ship from store -- from store or online and order in store, ship from store or online, increased at double-digit rate for the quarter.
From a product perspective, our eCommerce exclusive merchandise delivered double-digit comp performance in the quarter and allows us to expand our fashion projection to new styles and categories. These assortments are also size inclusive as we offer sizes 00 through 20 in nearly all styles, including our celebrity collaboration.
Across all brands, we're able to increase our digital sales penetration to nearly 30% of volume as compared to 26% last year, driven by the positive comp performance across our digital channels and brands. With our new executive leadership in place, we will continue to implement the changes necessary to reaccelerate our digital growth.
Our fourth strategic priority focuses on our real estate portfolio where we have opportunistically taken advantage of much of the consolidation that has happened in the industry over the past several years.
We see stores as an important driver of customer acquisition and engagement, methods that inform a holistic approach to real estate. During the quarter, we opened three New York & Company locations and will continue to evaluate opportunities in the high profile and the premium centers. Importantly, we benefit from a highly flexible real estate portfolio with roughly 70% of our existing store base on two years or less terms. Sheamus will elaborate further on the steps we're taking to rationalize and optimize our store fleet.
关于我们提高品牌知名度和客户参与度的第二个战略重点,在电子商务的推动下,我们的整体流量从第一季度开始逐步改善,而我们的实体流量继续改革,与广泛报道的行业结果一致。我们很高兴看到新的和重新激活的客户账户在本季度增加了4%,这代表了改进 - 从趋势的改善。
凭借Traci的领导地位,我们正在积极重新平衡我们的营销组合,以更多地投资于工作媒体和数字收购渠道,以确保我们将新客户带入我们的品牌组合。此外,我们将于今年秋季推出"客户至上"计划,该计划将重点关注营销组织的各个方面,包括数据分析,创意故事讲述,个性化和细分以及内容创建,并将重点放在客户身上。
Traci将在她准备的评论中分享有关该计划的更多细节。我们还通过提高个性化和细分水平,扩大与客户的关系和联系。我们正在根据她在客户旅程中的位置定制我们的营销声音,并在第二季度体验我们有针对性的电子邮件营销业绩的改进结果,充分利用受众细分分析和类别亲和力。
我们的第三个战略重点是推动数字和全方位。我们的纽约和公司电子商务业绩在第二季度有所改善,这得益于来自趋势的流量增加。我们的Fashion to Figure电子商务业务也实现了显着的增长,我们认识到有机会进一步提升该渠道的业绩。此外,通过我们的全方位计划进行的销售,包括店内提货,从商店订购在线发货 - 从商店或网上订购,在商店订购,从商店或网上发货,在本季度以两位数的速度增长。
从产品角度来看,我们的电子商务独家商品在本季度实现了两位数的性能提升,并使我们能够将时尚投影扩展到新的风格和类别。这些品种也包括尺寸,因为我们提供几乎所有款式的尺码00至20,包括我们的名人合作。
在所有品牌中,我们能够将数字销售渗透率提高到近30%,而去年的数字销售渗透率为26%,这得益于我们数字渠道和品牌的良好综合性能。随着我们新的执行领导力的到位,我们将继续实施必要的变革,以重新加速我们的数字增长。
我们的第四个战略重点是我们的房地产投资组合,我们机会性地利用了过去几年业内发生的大部分整合。
我们将商店视为客户获取和参与的重要驱动因素,这些方法为房地产的整体方法提供了信息。在本季度,我们开设了三家纽约和公司办事处,并将继续评估高端和高端中心的机会。重要的是,我们受益于高度灵活的房地产投资组合,我们现有的商店基数约占两年或更短时间的70%。 Sheamus将进一步阐述我们为合理化和优化我们的商店车队所采取的步骤。
Next, Project Excellence. While our Q2 operating loss was impacted by several factors, including reduced vendor rebates and increased legal and recruiting fees, we remain committed to looking at every cost to improve efficiencies and deliver a more profitable operating model. We continue to identify opportunities to enhance our organization's effectiveness and as we've discussed previously, we have streamlined our organization. That said, we recognize the challenges in today's environment with respect to shipping expenses, store payroll expenses, and the impact of potential tariffs on imports from China.
Regarding potential tariffs, we have been proactively working with our partners to mitigate risk. And we have taken early receipts of merchandise in advance of potential tariffs as seen in our Q2 in-transit inventory. While our current guidance does not incorporate potential risk of tariffs, we maintain an active and open dialogue with our vendor partners, recognizing dynamic nature of the macro environment.
Our final strategic priority focuses on growth initiatives. While we are maintaining our focus within our core New York & Company business, we are also looking at additional whitespace opportunities with significant -- without significant capital investments through leverage of our RTW's operating platform.
Our Fashion to Figure brand continues to execute against the strategic plan we implemented beginning the fall of 2018. We are pleased with the overall customer response to our assortment and marketing messages as we position this brand for growth in the plus size market. Looking ahead, we'll be accelerating growth in our eCommerce business to build on the channel's double-digit growth rate and efficient customer acquisition costs.
Regarding our Happy x Nature business, we are pleased with the customer response and believe in the potential of this lifestyle brand. We are seeing the strength at Kate Hudson's social channel. In fact, social channels contributed to nearly 20% of happyxnature.com volume, reflecting the importance of social and acquiring customers and driving sales. We will continue to provide feature updates regarding our growth plans for Happy x Nature throughout 2019.
Our subscription box service NY&C Closet continued to grow and benefit from a strong and positive customer response. Building on the strength of this program, we introduced FTF Closet for our Fashion to Figure brand to ensure we're engaging our customers wherever, whenever and however they shop across our brand.
Looking ahead to the third quarter, we believe there's opportunity in our core New York & Company brand, despite challenging trends as reflected in our guidance. We have repositioned our product investments for fall by leaning into categories and franchises of strength, including celebrity and our dominant wear-to-work pants categories, while mitigating risk in our SoHo Jeans sub-brand. In addition, Customer First initiative, led by Traci Inglis, President, Chief Marketing and Customer Officer will transform the customer journey across our portfolio of brand and position us for long-term growth.
接下来,项目卓越。虽然我们的第二季度经营亏损受到多个因素的影响,包括减少供应商折扣以及增加法律和招聘费用,但我们仍然致力于研究每项成本,以提高效率并提供更有利可图的运营模式。我们将继续寻找提升组织效率的机会,正如我们之前所讨论的那样,我们已经简化了我们的组织。也就是说,我们认识到当今环境在运输费用,商店工资支出以及潜在关税对中国进口产品的影响方面所面临的挑战。
关于潜在的关税,我们一直积极与合作伙伴合作以降低风险。我们已经在潜在关税之前提前收到了商品,如我们的第二季度在途库存中所示。虽然我们目前的指导不包含潜在的关税风险,但我们与供应商合作伙伴保持积极和公开的对话,认识到宏观环境的动态性。
我们的最终战略重点是增长计划。虽然我们将业务重点放在纽约和公司的核心业务上,但我们也在寻找额外的空白机会 - 通过利用我们的RTW运营平台,无需大量资本投资。
我们的Fashion to Figure品牌继续执行我们从2018年秋季开始实施的战略计划。我们对客户对我们的分类和营销信息的整体反应表示满意,因为我们将此品牌定位于大尺寸市场的增长。展望未来,我们将加速电子商务业务的增长,以建立渠道的两位数增长率和有效的客户获取成本。
关于我们的Happy x Nature业务,我们对客户的反应感到满意,并相信这个生活方式品牌的潜力。我们看到了Kate Hudson社交频道的实力。事实上,社交渠道占happyxnature.com数量的近20%,反映了社交和收购客户以及推动销售的重要性。我们将继续提供有关2017年快乐x自然增长计划的功能更新。
我们的订阅盒服务NY&C Closet继续增长,并从强大而积极的客户响应中受益。在此计划的基础上,我们为Fashion to Figure品牌推出了FTF Closet,以确保我们随时随地为客户提供服务。
展望第三季度,我们认为我们的核心纽约和公司品牌有机会,尽管我们的指导中反映出挑战性的趋势。我们已经重新定位了我们秋季的产品投资,通过分类和特许经营实力,包括名人和我们的主要穿着工作裤类别,同时降低我们的SoHo Jeans子品牌的风险。此外,由Traci Inglis领导的客户优先计划,总裁,首席营销和客户官员将改变我们的品牌组合中的客户旅程,并为我们的长期发展定位。
I would like to introduce Traci Inglis, our President, Chief Marketing and Customer Officer who joined the RTW leadership team in June. Traci's expertise in translating customer data, analytics and insights into innovative Customer First strategy will help leader evolution to a multi-brand portfolio, and I look forward to working with her on building for the future of RTW and transforming our customer journey across our portfolio of brands.
I now will turn the call over to Traci.
我想介绍Traci Inglis,我们的总裁,首席营销和客户官,他在6月份加入了RTW领导团队。 Traci在将客户数据,分析和洞察力转化为创新的客户至上战略方面的专业知识将帮助领导者向多品牌组合发展,我期待与她一起构建RTW的未来,并在我们的产品组合中改变我们的客户之旅。品牌。
我现在将把电话转给Traci。
Traci Inglis
Thank you, Greg.
I'm very excited to be here at RTW and to be working with the talented team as we execute our brand growth strategies. I believe we have the right ingredients for success, including strong product with unique market positioning, highly engaged customers, and an organization that is receptive to making the necessary changes to introduce digital marketing and Customer First best practices. I'd like to spend a few moments sharing my initial observations as we embark upon a journey to become a customer-led organization.
We have a great foundation in products across the RTW portfolio from celebrity collaborations and a market leadership position in wear-to-work pants and dresses for the New York & Company to on-trend plus-size fashion at FTF and Happy x Nature's distinct lifestyle fashion with an evolving environmentally conscious platform.
To drive growth, we need to amplify our marketing reach with a focus on gaining new customers and continuing our strong focus on driving lifetime value. Our shoppers are very loyal and spend per customer is strong. We simply need more of them. With this in mind, we are transforming our marketing efforts to be Customer First, data-driven and creative optimized, which when combined will elevate our overall brand experience while reaching new customers for whom we may not be front of mind today. I will share updates regarding our progress on this initiative in future quarters, but would like to provide the three key areas we are focusing on as part of our Customer First transformation.
First, experience. We are addressing how the customer engages with our brands, and how we can translate awareness into advocacy across an integrated approach with specific focus on new customer acquisition.
Next, data and technology. We are leveraging customer data in decision-making with the focus on acquiring new customers and maintaining our healthy lifetime value. We will optimize our investments by building a test to invest mindset across promotion, channel and creative to minimize risk of untested concepts, and scale proven investments. As we do this, the measurement, management and optimization of these investments is increasingly important. We are building capabilities and tools to support these efforts and we are focusing on driving stronger engagement with our customers by leveraging data to drive personalization, and better targeting offers and experiences.
Finally, creative. We have an opportunity to better align our fashion, products and celebrity messages with integrated marketing campaigns aligned with where our customer is engaging with our brands, whether stores, site or social. Content generation is critical and with data as our content, we will optimize our creative execution across all channels of engagement.
In summary, I'm truly excited by the opportunity to partner with Greg and the RTW organization to lead the transformation to be truly customer-centric.
With that, I will now turn the call over to Sheamus.
谢谢你,格雷格。
我非常高兴能够在RTW工作,并在我们执行品牌发展战略时与才华横溢的团队合作。我相信我们拥有成功的正确因素,包括具有独特市场定位的强大产品,高度敬业的客户,以及愿意接受必要的变革以引入数字营销和客户至上最佳实践的组织。当我们开始成为一个以客户为导向的组织之旅时,我想花一些时间分享我的初步观察。
我们在RTW产品组合中拥有良好的基础,包括名人合作以及纽约公司穿着工作裤和连衣裙的市场领导地位,以及FTF和Happy x Nature独特生活方式的潮流大码时装时尚与不断发展的环保意识平台。
为了推动增长,我们需要扩大我们的营销范围,重点是获得新客户并继续专注于推动终身价值。我们的购物者非常忠诚,每位顾客的消费都很强劲。我们只需要更多。考虑到这一点,我们正在将我们的营销工作转变为客户至上,数据驱动和创新优化,这些结合在一起将提升我们的整体品牌体验,同时吸引我们今天可能不会想到的新客户。我将在未来几个季度分享有关我们在此计划方面取得进展的最新信息,但我们希望提供我们正在关注的三个关键领域,作为客户第一次转型的一部分。
首先,经验。我们正在解决客户如何与我们的品牌合作,以及我们如何通过集成方法将意识转化为倡导,特别关注新客户的获取。
接下来,数据和技术。我们正在利用客户数据进行决策,重点是获取新客户并维持我们的健康终身价值。我们将通过构建测试来优化我们的投资,以便在促销,渠道和创意方面投入思维,以最大限度地降低未经测试的概念的风险,并扩展经过验证的投资。在我们这样做时,这些投资的衡量,管理和优化越来越重要。我们正在构建支持这些工作的功能和工具,我们致力于通过利用数据推动个性化以及更好地定位优惠和体验来加强与客户的互动。
最后,有创意。我们有机会更好地将我们的时尚,产品和名人信息与整合的营销活动结合起来,与我们的客户与我们的品牌(无论是商店,网站还是社交)进行互动。内容生成至关重要,以数据作为我们的内容,我们将优化我们在所有参与渠道中的创意执行。
总而言之,我很高兴有机会与Greg和RTW组织合作,引领转型成为真正以客户为中心的转型。
有了这个,我现在将电话转到Sheamus。
Sheamus Toal
Thank you, Traci. Good afternoon, everyone.
Net sales were $201.9 million, as compared to $216.4 million in the prior period, reflecting a 4.8% decrease in comparable store sales and a reduction of 13 stores, partially offset by the increase of sales from new businesses.
Gross profit as a percentage of net sales decreased 260 basis points to 29.5% versus the 2018 second quarter gross profit percentage of 32.1%. While product margin remained near-peak levels, on a rate basis it decreased slightly due to increased promotional activity. We also experienced an increase in shipping costs due to the growth in our digital businesses and a reduction of vendor rebates due to lower inventory receipts. These amounts were partially offset by an improvement in the leverage of buying an occupancy cost as we continue to reduce occupancy expenses.
Selling, general and administrative expenses were $67.2 million, or 33.3% of net sales as compared to $66.3 million, or 30.7% of net sales in the second quarter of 2018. In selling, general and administrative expenses is $2 million of incremental marketing spend, principally in connection with the incubation of our three new businesses and increased recruiting expenses, which were partially offset by a reduction in variable compensation expense.
Operating loss for the second quarter was $7.6 million inclusive of $2.3 million of losses from the Company's new businesses. This compares to operating income of $3.1 million for the second quarter of fiscal year 2018. Net loss for the second quarter of fiscal year 2019 was $7.5 million or a loss of $0.12 per diluted share, as compared to net income of $3.1 million or $0.05 per diluted share in the second quarter fiscal year 2018.
Total quarter-end inventory increased 8.8% as compared to the end of the prior period, primarily reflecting an increase in merchandise and transit due to shifts in the signing of receipts in an effort to receive goods in advance of tariff increases and an increase in inventory to support new businesses. On hand inventory per store is down slightly.
Capital expenditures were $1.8 million, as compared to $1.4 million in the prior year period, reflecting continued spending to support new stores and the remodel refresh of existing stores and investments in the IT infrastructure.
During the second quarter, the Company opened three New York & Company stores, and two Fashion to Figure stores, closed one New York & Company store and one outlet store, and converted two New York & Company stores to outlet stores, ending the quarter with 413 stores, including 120 outlet stores.
On the real estate front, our short-term renewal strategy continues to provide a highly flexible real estate portfolio with approximately 70% of our store leases expiring in two years or less.
We are also pleased to end the quarter with a strong balance sheet with $83.3 million of cash on hand, representing $1.28 per diluted share, and we have no outstanding borrowings under our credit facility and no long-term debt.
谢谢你,Traci。大家下午好。
净销售额为2.019亿美元,而上一期间为2.164亿美元,反映了可比店面销售额下降4.8%,减少了13家门店,部分被新业务的销售额增加所抵消。
毛利润占净销售额的百分比下降260个基点至29.5%,而2018年第二季度毛利率为32.1%。虽然产品利润率仍然接近峰值水平,但由于促销活动增加,其价格略有下降。由于我们的数字业务增长以及由于库存收入减少导致供应商回扣减少,我们也经历了运输成本的增加。由于我们继续减少入住费用,因此购买入住成本的杠杆率有所改善,部分抵销了这些金额。
销售,一般和管理费用为6720万美元,占净销售额的33.3%,而去年同期为6630万美元,占净销售额的30.7%。在销售方面,一般和管理费用为200万美元的增量营销支出,主要与我们三项新业务的孵化及招聘开支增加有关,而部分由可变薪酬开支减少所抵销。
第二季度的运营亏损为760万美元,其中包括公司新业务亏损230万美元。相比之下,2018财年第二季度的营业收入为310万美元.2011财年第二季度的净亏损为750万美元,或每股摊薄收益损失0.12美元,而净收入为310万美元或每股0.05美元。 2018年第二季度摊薄后的份额。
季末末库存总量较上期末增加8.8%,主要原因是商品和运输量增加,原因是收入签订变化,以便在关税增加前收到货物,库存增加支持新业务。每家商店的库存量略有下降。
资本支出为180万美元,而去年同期为140万美元,这反映出支持新店的持续支出以及现有商店的改造更新以及IT基础设施的投资。
在第二季度,公司开设了三家纽约公司商店和两家Fashion to Figure商店,关闭了一家纽约公司商店和一家直销店,并将两家纽约公司商店转换为直营店,结束了本季度413家商店,包括120家直营店。
在房地产方面,我们的短期续约策略继续提供高度灵活的房地产投资组合,约70%的商店租约在两年或更短时间内到期。
我们也很高兴在本季度结束时拥有强劲的资产负债表,手头现金为8330万美元,每股摊薄收益为1.28美元,我们的信贷额度没有未偿还的借款,也没有长期债务。
Now, turning to our outlook for the third quarter of fiscal year 2019. We continue to focus on investing in the future to drive improvements in long-term operating results and increases in both top-line sales and annual operating income.
For the third quarter, we expect the following. Net sales are expected to be down by a low-single-digit to mid-single-digit percentage range, reflecting the combination of reduced store count and the reduction in comparable store sales, which are expected to be down in the low to mid-single-digit percentage range.
Gross margin is expected to be down slightly on a rate basis, primarily reflecting increased shipping costs due to the growth in our digital businesses, and increased vendor rebates due to lower inventory receipt levels, partially offset by improvements in product margin.
Selling, general and administrative expenses are expected to increase by approximately $2 million versus the prior year's third quarter. This increase reflects investments in marketing in our effort to drive new customers to our brand, and increase in selling senses, driven by growth in our eCommerce variable costs, and increases in costs to support new businesses, partially offset by reductions in variable compensation and reduced payroll expenses.
Operating loss for the third quarter are expected to reflect a modest loss, excluding one-time non-GAAP charges to exit the Uncommon Sense business, which may include charges to write down inventory and to a much lesser extent, charges to impair certain digital assets and site development costs and record severance as we plan on divesting this business.
On-hand inventory at the end of the third quarter of fiscal year 2019 and the core New York & Company business is expected to be down slightly, offset by increased in-transit levels due to the timing of receipts and inventory to support the new business with total inventory expected to be up in the low to mid single digit percentage range.
Capital expenditures for the third quarter of 2019 are expected to be approximately $4.5 million to $6 million to support ongoing investments in IT infrastructure, and new and remodel store activity. Full-year capital expenditures are expected to be between $12 million and $13 million as compared to $8.5 million in the prior year.
Depreciation and amortization expense for the third quarter is estimated to be approximately $5 million.
During the third quarter of fiscal year 2019, the Company expects to open three New York & Company stores, remodel and refresh one New York & Company store and close one New York & Company store and one outlet store.
With that, I would like to turn the call over to the operator to begin the question-and-answer portion of the call.
现在,转向我们对2019财年第三季度的展望。我们继续关注未来投资,以推动长期经营业绩的改善,以及增加顶线销售额和年度营业收入。
对于第三季度,我们预计如下。预计净销售额将以低个位数下降至中位个位数百分比范围,这反映出店铺数量减少和可比店面销售额下降的结合,预计将在中低位下降。单位数百分比范围。
毛利率预计将略微下降,主要反映出由于我们的数字业务增长导致的运输成本增加,以及由于库存收入水平降低而导致的供应商回扣增加,部分被产品利润率的改善所抵消。
与去年第三季度相比,预计销售,一般和管理费用将增加约200万美元。这一增长反映了我们努力推动新客户进入我们品牌的营销投资,以及我们的电子商务可变成本增长带来的销售意识增加,以及支持新业务的成本增加,部分抵消了可变薪酬减少和减少工资支出。
预计第三季度的经营亏损将反映适度亏损,不包括退出Uncommon Sense业务的一次性非GAAP费用,其中可能包括减记库存的费用,以及在较小程度上损害某些数字资产的费用我们计划剥离这项业务,以及网站开发成本和记录遣散费。
2019财年第三季度末的现有库存和核心纽约公司业务预计将略有下降,由于收入和库存支持新业务的时间而增加的运输水平抵消总库存预计将在中低个位数百分比范围内上升。
预计2019年第三季度的资本支出约为450万美元至600万美元,以支持对IT基础设施以及新的和改造商店活动的持续投资。预计全年资本支出将在1,200万美元至1,300万美元之间,而去年则为850万美元。
第三季度的折旧和摊销费用估计约为500万美元。
在2019财年第三季度,公司预计将开设三家纽约公司商店,改造并更新一家纽约公司商店,关闭一家纽约公司商店和一家直营店。
有了这个,我想把呼叫转到操作员开始呼叫的问答部分。
问答环节
[Operator Instructions] Our first question comes from the line of Dave Kanen with Kanen Wealth Management.
[操作员说明]我们的第一个问题来自Dave Kanen和Kanen财富管理部门。
Dave Kanen
Hi, guys. Good afternoon. First, I'd like to welcome Traci aboard, look forward to seeing her prints on the Company and hopefully a positive effect going forward. So, again, welcome Traci and I wish you much success.
嗨,大家好。 下午好。 首先,我想欢迎Traci加入,期待看到她在公司的印刷品,并希望在未来取得积极成果。 所以,再次欢迎Traci,我祝你取得圆满成功。
Traci Inglis
Thank you.
谢谢。
Dave Kanen
You're welcome. So, a few questions. Could you go into FTF, what was the same-store sales growth for the quarter?
别客气。 那么,几个问题。 您能否进入FTF,本季度的同店销售增长是多少?
Sheamus Toal
Hi, Dave, it Sheamus. So, we don't disclose the actual same-store sales growth by channel within the business. But the FTF business continues to grow on a strong rate, particularly within the core, eCommerce component or the digital component of that business. We continue to have double-digit comps within that segment of the business and believe that that opportunity, as Greg highlighted, is significant for us in the future.
嗨,戴夫,谢谢。 因此,我们不会在业务范围内按渠道披露实际的同店销售增长。 但FTF业务继续以强劲的速度增长,特别是在核心,电子商务组件或该业务的数字组件中。 我们继续在该业务部门中拥有两位数的合并,并相信Greg强调,这一机会对我们未来具有重要意义。
Dave Kanen
Was it profitable for the quarter or do you expect it to be profitable in the near future?
该季度是否有利可图,或者您预计它在不久的将来会盈利?
Sheamus Toal
So, in terms of the profitability of the business, it was not profitable for the quarter. However, as we've commented in the past, this was always a year for us of investment in terms of each of our new businesses. And while we did not have profitability in the quarter within those businesses or within the Fashion to Figure business, we do believe in the long-term opportunity within Fashion to Figure. And we do believe that in short order, we will, with growth and with the investments that we're planning on making in both digital and customer growth and with Traci's influence, we believe we will shift that business to profitability in the very near term.
因此,就业务的盈利能力而言,本季度并无盈利。 但是,正如我们过去所评论的那样,对于我们每个新业务而言,这对我们来说总是一年的投资。 虽然我们在这个季度内没有盈利能力,但在时尚到图形业务中,我们确实相信Fashion to Figure中的长期机会。 我们相信,在短期内,我们将通过增长和我们计划在数字和客户增长方面进行的投资以及Traci的影响力,我们相信我们将在短期内将业务转变为盈利能力。
Dave Kanen
Okay. And then, what was the growth year-over-year in eCom?
好的。 然后,eCom的年增长率是多少?
Sheamus Toal
So, again, we don't disclose the comps by channel or business. But, I think as we commented in several components of our prepared remarks, we did see the penetration of our eCommerce business grow to 30% of our sales, which is a significant, obviously, component of our total sales. That was up from 26% of our sales last year. And the digital businesses did perform positively and comp positively within our core business. So, it was a strong quarter for our digital businesses, positively comping.
And again, we believe as we make investments in terms of marketing as we make investments in terms of customer acquisition that we will see more dramatic growth in future, but that was one of our positives for the quarter.
因此,我们再次不按渠道或业务披露合同。 但是,我认为,正如我们在准备的评论的几个组成部分中所评论的那样,我们确实看到我们的电子商务业务的渗透率增长到我们销售额的30%,这显然是我们总销售额的重要组成部分。 这比我们去年销售额的26%有所上升。 数字业务确实在我们的核心业务中发挥积极作用并积极参与。 因此,对于我们的数字业务而言,这是一个强劲的季度,积极合作。
而且,我们相信,随着我们在客户获取方面进行投资,我们将在营销方面进行投资,我们将在未来看到更大幅度的增长,但这是本季度的积极因素之一。
Dave Kanen
And then, you guys kind of not snuck a press release, and it looks like yesterday on Kate Hudson getting this collaboration with Selfridges. Could you speak to the opportunity size there? How many doors, countries, and what you guys think your total addressable market is in collaboration with them?
然后,你们有点没有偷看新闻稿,看起来就像昨天Kate Hudson与Selfridges的合作。 你能跟那里的机会大小说话吗? 有多少门,国家,以及你们认为你的总可寻址市场与他们合作的东西?
Greg Scott
Hi, Dave, it's Greg. So, this was an opportunistic partnership in the sense that they really, really liked the collection. It also has a sustainable part of the collection, which is really what Selfridges is all about. Kate also is obviously very popular in all of Great Britain. So, I think it was a great marriage. So, we started very small with them. What it did give us is international shipping. We currently don't have international shipping on our current sites. And so, it will allow the collection to expand internationally, as well have a premier retailer in Europe to have the collection. I would say we're going to go slow. We're very happy with the initial results. It's just launched on Sunday, and the results are very promising. I think what this does is there's probably opportunity, as we expand this outside of New York & Company, especially as we're seeing the response to the collection outside of the New York & Company brand.
嗨,戴夫,这是格雷格。 所以,这是一个机会主义的伙伴关系,因为他们真的非常喜欢这个系列。 它也是该系列的可持续部分,这正是Selfridges的全部内容。 凯特在整个英国也显然很受欢迎。 所以,我认为这是一场伟大的婚姻。 所以,我们从他们开始很小。 它给我们带来的是国际航运。 我们目前的网站上目前没有国际运费。 因此,它将使该系列产品在国际上得到扩展,并在欧洲拥有一家顶级零售商来收藏该系列产品。 我会说我们会慢下来。 我们对初步结果非常满意。 它刚刚在周日推出,结果非常有希望。 我认为这可能是机会,因为我们在纽约和公司之外进行扩展,特别是当我们看到对纽约和公司品牌之外的收藏品的回应时。
Dave Kanen
And then, Sheamus, in terms of the guidance that you gave in the prepared remarks, you said that you expect gross profit to be down slightly and to have, I think, you said something like a modest operating loss. Could you quantify that? What is gross profit down slightly, is that 50 basis points or is that 200 basis points? And then, a modest operating loss. Does that means sub $1 million or potentially more than that?
然后,Sheamus,就你在准备好的评论中给出的指导而言,你说你预计毛利润会略微下降,而且我认为你说的是一些适度的经营亏损。 你能量化一下吗? 什么是毛利润略有下降,是50个基点还是200个基点? 然后,适度的经营亏损。 这是否意味着低于100万美元或可能超过100万美元?
Sheamus Toal
Yes. So, in terms of, first, the gross margin question. I think, we commented, you're correct, the gross margins are expected to be down slightly. We are seeing improvements in our product margin. So, where we're seeing a slight deterioration, and it would be towards the lower end of the numbers that you threw out. It would certainly not be in the 200 basis-point range, so towards the lower end of what you commented in the ranges. And it's primarily based upon, as we commented, increases in shipping costs. And we grow the digital businesses, we're seeing an increase in those variable expenses. We're obviously offsetting that to a certain degree with our real estate strategy and the aggressive approach that we're taking to reduce occupancy costs. But given the increases that we're expecting in digital sales, we are anticipating shipping increases, which is driving a slight decrease in overall margin. But, the product margin is up.
是。 因此,首先是毛利率问题。 我认为,我们评论说,你是对的,预计毛利率会略有下降。 我们看到产品利润率有所改善。 所以,在我们看到轻微恶化的地方,它会向你扔出的数字的低端。 它肯定不会在200个基点范围内,所以在你所评论的范围的下端。 正如我们评论的那样,它主要基于运输成本的增加。 我们发展数字业务,我们看到可变费用增加。 我们的房地产战略以及我们为降低入住成本所采取的积极态度,我们显然在一定程度上抵消了这一点。 但考虑到我们对数字销售的预期增长,我们预计出货量增加,这推动整体利润率略有下降。 但是,产品利润率上升。
Dave Kanen
And then, the statement, modest operating loss. How do you define modest? Is that $1 million or less or $2 million or less, $5 million or less?
然后,声明,适度的经营亏损。 你如何定义谦虚? 这是100万美元或更少,还是200万美元或更少,500万美元或更少?
Sheamus Toal
Yes. I mean, obviously, we didn't define a range. So, it's a small loss. I would say, we wouldn't say, it's $1 million or less, that would -- that's a very narrow range. But, certainly, not a significant loss. But, as I said, we haven't defined an explicit range in that. But, given some perspective that we are anticipating a modest loss.
是。 我的意思是,显然,我们没有定义范围。 所以,这是一个小小的损失。 我会说,我们不会说,它是100万美元或更少,那将是 - 这是一个非常狭窄的范围。 但是,当然,不是重大损失。 但是,正如我所说,我们尚未确定明确的范围。 但是,鉴于一些观点,我们预计会出现适度的损失。
Dave Kanen
And then, one more question, and this is really for Traci. I understand the pivot or the transformation that the Company is embarking upon, to a -- and perhaps my terminology is not really correct, in eCom first, social media, social influencer type of model. And I would point to textile where you were previously involved, and I'm very excited about that. I understand that that really is the future. And when we look at valuations of public companies, that model has values like possibly 30 times that of a traditional brick and mortar retailer. So, that being said, Traci, looking out longer term, with the relationships that we have, the celebrity collaborators, our existing brands with what you're working with today, how do you feel in general about the opportunity? And, three years from now, where do you see this pivot going to, if you could quantify it? I'm not going to hold you to specific numbers. But what do you -- if you could kind of give me a range of how you would define success, giving some numbers, I'd appreciate that.
然后,还有一个问题,这对Traci来说真的很重要。我理解公司正在着手的支点或转型 - 在eCom首先,社交媒体,社会影响者类型的模型中,也许我的术语并不正确。我会指出您之前参与的纺织品,我对此感到非常兴奋。我明白这真的是未来。当我们研究上市公司的估值时,该模型的价值可能是传统实体零售商的30倍。所以,就是说,Traci,从长远来看,与我们的关系,名人合作者,我们现有的品牌与你今天的工作,你对这个机会的整体感觉如何?而且,从现在起三年后,如果你能量化它,你会在哪里看到这个支点?我不打算让你知道具体的数字。但你怎么样 - 如果你能给我一系列如何定义成功,给出一些数字,我会很感激。
Traci Inglis
It's interesting that you bring a fair evaluation process for digitally native brands. I think also what we should be talking about is the customer acquisition practices for digitally native brands. And that's where I see a lot of opportunity is bringing that more modern customer acquisition process and expanding the digital footprint to a more traditional business like New York & Company. I think that's where we'll really have a lot of success and growth.
You mentioned the celebrity collaborations. We're looking at influencer programs. I'd like to think about influencers as from celebrities at the top to civilians at the bottom. And there are influencers that we can tap into that are micro and nano influencers that you may have never heard of, but are actually going to be very, very cost efficient for driving customer acquisition at scale.
So for me, I wouldn't be comfortable right now putting some specific numbers out there for you. But what I can say is that we're looking at a roadmap of bringing some of those best practices and customer acquisition and being digitally native and understanding how to grow the business in a more modern way and tell our brand story in places where the consumer is consuming the brand story, which is not always just in your stores and catalogs. Those are important parts of the piece, but they're not the entire -- entirety, right? So, expanding that digital footprint for the brands will really help us to grow our customer base.
有趣的是,您为数字原生品牌带来了公平的评估流程。我认为我们应该谈论的是数字原生品牌的客户获取实践。在那里,我看到很多机会正在带来更现代化的客户获取流程,并将数字足迹扩展到更像纽约和公司这样的传统业务。我认为这是我们真正取得很大成功和成长的地方。
你提到了名人合作。我们正在关注影响者计划。我想把影响者从最高层的名人到最底层的平民思考。我们可以利用的影响因素是您可能从未听说过的微纳米影响因素,但实际上,这些影响因素对于大规模推动客户获取非常非常具有成本效益。
所以对我来说,我现在不能为你准备一些特定的数字。但我可以说的是,我们正在寻找一个路线图,其中介绍了一些最佳实践和客户获取以及数字原生,并了解如何以更现代的方式发展业务,并在消费者的地方讲述我们的品牌故事正在消耗品牌故事,这并不总是只在您的商店和目录中。这些是这件作品的重要部分,但它们不是整体的,对吧?因此,扩大品牌的数字足迹将真正帮助我们扩大客户群。
Dave Kanen
Okay. Well, I wish you the best of luck. I'm excited to see your mark on the company in the next year or two.
好的。 好吧,祝你好运。 我很高兴在未来一两年内看到你在公司的成绩。
Traci Inglis
Thank you. Me too.
谢谢。 我也是。
会议主持员
Ladies and gentlemen, we have reached the end of the question-and-answer session. And I would like to turn the call back to Greg Scott for closing remarks.
女士们,先生们,我们已经到了问答环节。 我想把这个电话转回格雷格斯科特的闭幕词。
Greg Scott
Thank you again for joining us. We look forward to speaking with you when we report our third quarter results in December. Thank you.
再次感谢您加入我们。 我们期待在12月报告第三季度业绩时与您交谈。 谢谢。
会议主持员
This concludes today's conference. You may disconnect your lines at this time. Thank you for your participation and have a wonderful day.
今天的会议结束了。 您可以在此时断开线路。 感谢您的参与,祝您度过愉快的一天。
相关问题
RTW Retailwinds, Inc. 电话会议
RTW Retailwinds, Inc. 财务报告
互联网券商的港股、美股开户教程
如果您对美股 或者 港股也感兴趣, 或者想要了解如何开户, 可以加我wechat: andyhu006 , 同时也可以拉您进美股交流群哦。
最后的最后 祝大家都有一个美好的投资生活哦。
大家也可以关注【美股指南】公众号, 即可获得《小白投资美股指南(雪球「岛」系列)》电子书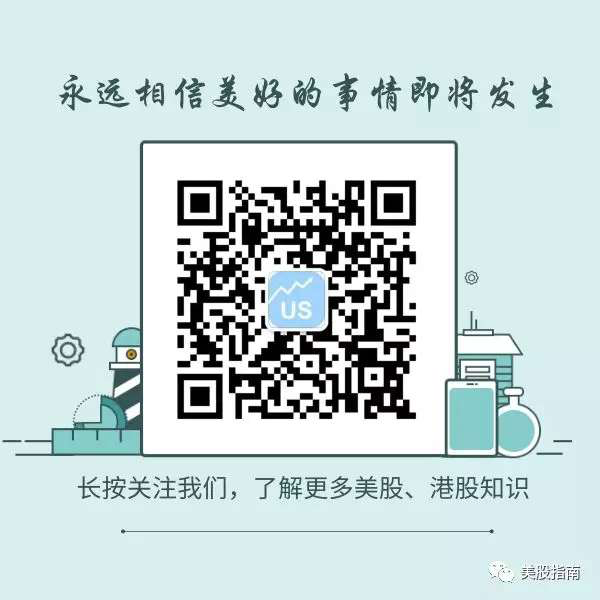 ---
写在最后
美股开户教程, 请查看
港股开户教程, 请查看
美股、港股入金教程, 请查看
美股、港股投资交流群, 请查看
美股、港股开户优惠汇总, 请查看
如何购买RTW Retailwinds, Inc.股票
美股、港股付费交流群, 请查看
---
暂无回复。